#Biography Archives
·
Antonin Artaud – Le Visionnaire Hurlant par Laurent Vignat
·
Hans-Dieter Rutsch: Der Wanderer. Das Leben des Theodor Fontane
·
Du Bois's Telegram: Literary Resistance and State Containment by Juliana Spahr
·
Nieuwe editie Verzamelde gedichten J. Slauerhoff
·
Biografie Oskar Kokoschka von Rüdiger Görner
·
Dennis Whitehead: SHELL SHOCK. Twin Sisters Struck Down by the Horrors of World War I
·
Matthias Reiner: Thomas Bernhard. Sein Leben in Bildern und Texten
·
David Bowie. The Oral History by Dylan Jones
·
Antonin Artaud: Anthology
·
Stephen Parker: Bertolt Brecht. Eine Biografie
·
Biografie van Frans Kellendonk door Jaap Goedegebuure
·
The Great Nadar. The Man Behind the Camera by Adam Begley
Breton, Eluard, Aragon, Cocteau, Picasso, Chanel, Abel Gance, Anaïs Nin, Colette, Diego Rivera, Lacan, Desnos, Van Gogh, Sartre et Beauvoir, plus tard Jim Morrison et Patti Smith…
Ces noms jalonnent la trajectoire d'Antonin Artaud, comète colérique qui a irrigué l'avant-garde artistique et littéraire de l'entre-deux-guerres et irrigue encore notre époque.
Par-delà le cliché de l'aliéné, du mythe du poète fou auteur d'une oeuvre monumentale, cette biographie s'attache à souligner le caractère novateur, toujours d'actualité, de son message : Artaud a imaginé le cinéma en relief, oeuvré à un profond renouvellement de l'art théâtral, rejeté le colonialisme européen, remis en cause les idéologies mortifères du XXe siècle, dénoncé le capitalisme et ses impératifs productivistes, esquissé l'altermondialisme.
Après neuf ans d'internement, il est aussi celui qui a fait vaciller la psychiatrie, ses catégories et sa thérapeutique des électrochocs. Plus que jamais, dans notre époque incertaine, Antonin Artaud est une voix à faire entendre. Une biographie à lire comme un roman.
Né en 1970, Laurent Vignat poursuit des études de lettres à la Sorbonne et devient professeur de français. Il publie son premier roman en 2006, après quelques textes épars publiés dans des revues.
Sur des carnets, il saisit les bizarreries d'une société qu'il juge de plus en plus folle, ses contemporains, des sourires, des tics de langage et des bribes de vie qui deviennent, à force de travail et d'obstination, des histoires.
Quand il n'écrit pas, il fait la classe ; il pédale en côte chalonnaise ; il lit ; il observe ; il regarde ses enfants grandir ; il écoute son épouse ; il suit les doigts graciles de son fils lorsqu'ils filent une impro sur le piano du salon ; il prépare un osso bucco, il s'endort avec Bach ou Jarrett dans les oreilles…
Auteur: Laurent Vignat
Antonin Artaud.
Le visionnaire hurlant
Editeur : Editions Du Jasmin
Collection: Signes de vie
Parution : 27/02/2018
Nombre de pages : 251
Dimensions: 15×19
ISBN: 978-2-35284-177-7
€ 16,00
# new books
Antonin Artaud
fleursdumal.nl magazine
More in: #Biography Archives, - Book News, Antonin Artaud, Archive A-B, Archive A-B, Archive U-V, Art & Literature News, Art Criticism, Artaud, Antonin, AUDIO, CINEMA, RADIO & TV, THEATRE
---
Theodor Fontane ist der große Dichter des alten Preußen – und er war zugleich ein zutiefst moderner Charakter. Hans-Dieter Rutsch entdeckt diesen Fontane neu.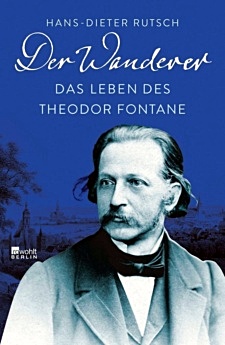 Er erzählt sein Leben und erkundet seine Welt, seine Orte in ihrer historischen Dimension wie in ihrer Gegenwart. In Neuruppin, Fontanes Kindheitsstadt, steht noch die Apotheke, die der Vater durch Spielschulden verlor. Auch der Sohn wurde Apotheker, begann zu schreiben und wurde politisch.
In der Revolution 1848 kämpfe Fontane auf den Berliner Barrikaden, und mit dreißig entschloss er sich zu einem Leben als freier Schriftsteller. Seine Wege führten ihn als Kriegsberichterstatter nach Paris, wo er als Spion verhaftet wurde, nach London, wo der die Nachtseiten der Industrialisierung sah; da ist aber auch das Sehnsuchtsland Schlesien; und immer wieder Brandenburg, wo der Romancier das Menschliche studierte.
Für Fontane waren diese Reisen literarisch-journalistischer Auftrag, seine Familie ließ er oft in prekären Bedingungen zurück. Dieses Buch entdeckt einen hellsichtigen, in seiner Zeit neuartigen Dichter, der rastlos das frühmoderne Deutschland beschrieb und darin auch unsere Gegenwart, der sich schon damals nach Entschleunigung, Schlichtheit sehnte – einen doppelten Fontane, der unser Zeitgenosse ist.
Hans-Dieter Rutsch, geboren 1954, arbeitete als Dramaturg, Autor und Regisseur beim DEFA Studio für Dokumentarfilme in Babelsberg. 1995 begründete er die Havel-Film Babelsberg. Er realisierte über fünfzig Dokumentationen, Features und Reportagen vor allem zu Themen der ostdeutschen und osteuropäischen Zeitgeschichte. 2012 erschien sein Buch «Die letzten Deutschen. Schicksale aus Schlesien und Ostpreußen».
"Von unseren großen Schriftstellern ist er der unterhaltsamste und von unseren unterhaltsamsten der intelligenteste." Marcel Reich-Ranicki über Theodor Fontane
Titel: Der Wanderer.
Das Leben des Theodor Fontane
Autor: Hans-Dieter Rutsch
1. Auflage
20. November 2018
Rowohlt Berlin
Gebunden
400 Seiten
Zahlreiche s/w Abbildungen
ISBN: 3737100268
EAN: 9783737100267
€ 26,00
# new books
Der Wanderer von Hans-Dieter Rutsch
Das Leben des Theodor Fontane
fleursdumal.nl magazine
More in: #Biography Archives, - Book News, - Bookstores, Archive E-F, Art & Literature News, Theodor Fontane
---
In 1956 W. E. B. Du Bois was denied a passport to attend the Présence Africaine Congress of Black Writers and Artists in Paris.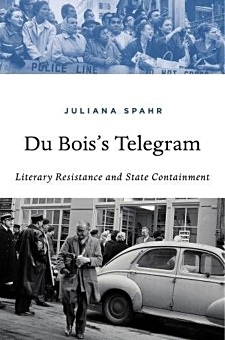 So he sent the assembled a telegram.
"Any Negro-American who travels abroad today must either not discuss race conditions in the United States or say the sort of thing which our State Department wishes the world to believe."
Taking seriously Du Bois's allegation, Juliana Spahr breathes new life into age-old questions as she explores how state interests have shaped U.S. literature. What is the relationship between literature and politics? Can writing be revolutionary? Can art be autonomous, or is escape from nations and nationalisms impossible?
Du Bois's Telegram brings together a wide range of institutional forces implicated in literary production, paying special attention to three eras of writing that sought to defy political orthodoxies by contesting linguistic conventions: avant-garde modernism of the early twentieth century; social-movement writing of the 1960s and 1970s; and, in the twenty-first century, the profusion of English-language works incorporating languages other than English.
Spahr shows how these literatures attempted to assert their autonomy, only to be shut down by FBI harassment or coopted by CIA and State Department propagandists. Liberal state allies such as the Ford and Rockefeller foundations made writers complicit by funding multiculturalist works that celebrated diversity and assimilation while starving radical anti-imperial, anti-racist, anti-capitalist efforts.
Spahr does not deny the exhilarations of politically engaged art. But her study affirms a sobering reality: aesthetic resistance is easily domesticated.
Juliana Spahr is Professor of English at Mills College. She is the author of eight volumes of poetry, including The Winter the Wolf Came, Well Then There Now, and Response, winner of the National Poetry Series Award. She is also the editor, with Claudia Rankine, of American Women Poets in the 21st Century and received the O. B. Hardison Jr. Poetry Prize from the Folger Shakespeare Library.
Du Bois's Telegram.
Literary Resistance and State Containment
by Juliana Spahr
Language: English
ISBN-10: 9780674986961
ISBN-13: 978-0674986961
Publisher: Harvard University Press
October 23, 2018
Hardcover
256 pages
$29.95
# new books
Literary Resistance
fleursdumal.nl magazine
More in: #Biography Archives, - Book Stories, Archive A-B, Art & Literature News, Literary Events, REPRESSION OF WRITERS, JOURNALISTS & ARTISTS
---
Dit najaar verscheen een volledig herziene leeseditie van de Verzamelde gedichten van Slauerhoff (1898-1938), aangevuld met meer dan 100 nieuwe gedichten.
In 1941, vijf jaar na de dood van J. Slauerhoff, verschenen zijn Verzamelde gedichten, samengesteld door de jonge letterkundige Kees Lekkerkerker. Zijn Verzamelde gedichten beleefden bijna tachtig jaar lang, vrijwel onveranderd, herdruk op herdruk – ondanks het feit dat er inmiddels flink wat onbekende gedichten waren opgedoken.
In deze nieuwe editie van de Verzamelde gedichten is alle poëzie van Slauerhoff voor het eerst in de juiste volgorde samengebracht. Alle door hem gebundelde en verspreid gepubliceerde gedichten en alle later in de nalatenschap aangetroffen poëzie zijn aangevuld met circa honderd niet eerder in de Verzamelde gedichten opgenomen verzen, waaronder Slauerhoffs studenten poëzie, vertalingen, en gewraakte spotverzen. Uit Verzamelde gedichten blijkt wederom dat Slauerhoff de grootste dichter van zijn generatie was. (uitgever)
J. Slauerhoff Verzamelde gedichten
Auteur: J. Slauerhoff
Bezorgd door Hein Aalders en Menno Voskuil
Nijgh & Van Ditmar Uitg.
September 2018
1152 pagina's
Hardcover
ISBN 9789038804002
€ 34,99
# new books
J. Slauerhoff Verzamelde gedichten
fleursdumal.nl magazine
More in: #Biography Archives, - Book News, - Bookstores, Archive S-T, Awards & Prizes, Slauerhoff, Jan
---
Rüdiger Görner stellt in seiner Biografie den Gesamtkünstler Oskar Kokoschka in all seiner faszinierenden und widersprüchlichen Vielschichtigkeit dar.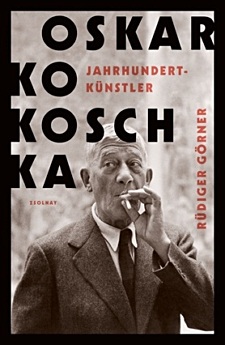 Dramen, Briefe und Essays zeugen auch von den bedeutenden schriftstellerischen Qualitäten dieses großen Malers. Die Musik war zentral für seine Arbeit. Und als Pädagoge begründete Kokoschka 1953 schließlich die "Schule des Sehens". Oskar Kokoschka erreichte trotz schwerer Verletzungen im Ersten Weltkrieg ein biblisches Alter. Görner zeichnet Kokoschkas Weg vom Bürgerschreck und Hungerkünstler zum wohlhabenden Weltbürger und Jahrhundertkünstler ganz nah an dessen Werk nach, denn Kokoschkas Leben erzählt man, in dem man sein Werk erzählt – und umgekehrt.
Rüdiger Görner, geboren 1957 in Rottweil, ist Professor für Neuere Deutsche und vergleichende Literatur an der Queen Mary University of London. Gründer des Ingeborg Bachmann Centre for Austrian Literature und Gründungsdirektor des Centre for Anglo-German Cultural Relations. Träger des Deutschen Sprachpreises, des Reimar Lüstpreises der Alexander von Humboldt-Stiftung und des Verdienstordens der Bundesrepublik Deutschland. Bei Zsolnay erschienen Rainer Maria Rilke. Im Herzwerk der Sprache (2004), Georg Trakl. Dichter im Jahrzehnt der Extreme (2014) und Oskar Kokoschka. Jahrhundertkünstler (2018).
Titel: Oskar Kokoschka
Autor: Rüdiger Görner
Jahrhundertkünstler
Buch
Gebundene Ausgabe
350 Seiten
24. September 2018
Verlag: Paul Zsolnay Verlag
Sprache: Deutsch
ISBN-10: 9783552059054
ISBN-13: 978-3552059054
€ 28,00
# new books
Die erste Biografie seit drei Jahrzehnten: Rüdiger Görner zeigt den großen Maler Oskar Kokoschka in all seiner Vielschichtigkeit
fleursdumal.nl magazine
More in: #Biography Archives, - Book News, - Bookstores, Archive K-L, Art & Literature News, FDM Art Gallery, Modernisme
---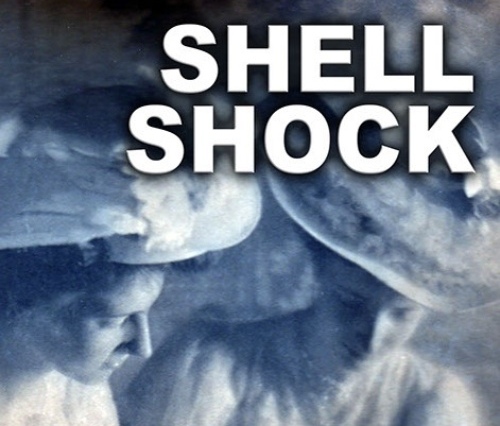 The true story of twin sisters, Dorothea and Gladys Cromwell, born into New York's Gilded Age, living lives of wealth and privilege, as told by Dennis Whitehead.

Amid the fervor of America's entry into the First World War, the sisters volunteered for service with the American Red Cross in France, a country they knew and loved. To French soldiers seeking refreshment and solace in the Red Cross canteen, the identical twins were known as anges jumeaux, the twin angels.
Witnessing the non-stop horrors in the worst fighting in the war, the sisters were utterly exhaustion, both mentally and physically, when they boarded the SS La Lorraine for the return journey home. They had wished to continue their service to the people of France after the fighting stopped but were convinced to return to New York by their brother.
What happened on that ship, on that frigid January 1919 evening, almost one-hundred years ago, is one of the great untold stories of World War I, and the impact that modern warfare had upon not just the men in the trenches, but upon its women and other non-combatants, as well as civilians, that remained unrecognized until the Vietnam War.
Dennis Whitehead: A native of Cincinnati and a graduate of Ohio University, Dennis Whitehead is a writer, photographer, and media producer in Arlington, Virginia.
Shell Shock: Twin Sisters Born Into New York's Gilded Age Struck Down by the Horrors of War
by Dennis Whitehead
Kindle Edition
$2,99
Available for download
Language: English
File Size: 27502 KB
Print Length: 52 pages
Publisher: MMImedia LLC (July 18, 2018)
Publication Date: July 18, 2018
Amazon Digital
# More information and link with Amazon Kindle Edition
Shell Shock is the story of the twin Cromwell sisters who served with the American Red Cross in World War I France. Witnessing the unrelenting horrors of war, the Cromwell sisters illustrate the unrecognized trauma wrought upon non-combatants in the First World War. Gladys Cromwell (1885-1919) was a very talented poet.
# Digital biography
American writers
Gladys Cromwell
fleursdumal.nl magazine
More in: #Biography Archives, *War Poetry Archive, - Book Stories, Archive C-D, Archive W-X, AUDIO, CINEMA, RADIO & TV, Gladys Cromwell, Photography, WAR & PEACE
---
Thomas Bernhard zählt zu den meistkommentierten deutschsprachigen Schriftstellern: Ob in Zeitungen, wissenschaftlichen Periodika, als Dissertation oder als Gesamtdarstellung, als biografische Versuche oder fotografische Teilansichten – unter allen Aspekten wird er Gegenstand mehr oder weniger kompetenter Analysen, und das weltweit.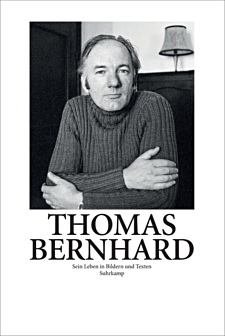 Die Monografie bietet in Bildern und Texten zum ersten Mal gleichermaßen verlässliche wie überraschende Einsichten in das Werk und dessen Entstehungsbedingungen, vermittelt völlig unbekannte Aufschlüsse über sein Leben sowie fundierte Aussagen zur nationalen und internationalen Rezeption. Die Dokumente und Erklärungen sind für jedermann nachvollziehbar, kommen ohne germanistisches Gerede und Stereotypen aus.
Dies ist möglich geworden, da den Herausgebern als bisher einzigen der gesamte Nachlass Thomas Bernhards zugänglich ist. Auf diese Weise sind spannende Einblicke in die Genese einzelner Werke möglich, der (nicht unbeträchtliche) Briefverkehr vermittelt Informationen über die Kontakte mit Kollegen, Kritikern und Freunden, wird die Mythisierung des Bernhard'schen Lebens durch den Autor wie durch sogenannte Zeitgenossen und Biografen durchleuchtet.
Die Bildmonografie löst sich von der strikten chronologischen Darstellung. Sie verfolgt vielmehr in zwölf Kapiteln bestimmte Komplexe des Oeuvres durch die drei Jahrzehnte des Bernhard'schen Schaffens.
Matthias Reiner, geboren 1961 in Köln, studierte Literaturwissenschaften und Kunstgeschichte in Frankfurt am Main und Florenz, arbeitet seit 1985 im Suhrkamp Verlag, leitet dort die Bildredaktion und die Werbeabteilung.
Raimund Fellinger, geboren 1951 im Saarland, arbeitet nach Studium von Germanistik, Linguistik und Politikwissenschaft seit 1979 als Lektor im Suhrkamp Verlag, seit 2006 als Cheflektor.
Thomas Bernhard: Sein Leben in Bildern und Texten
von Matthias Reiner und Raimund Fellinger (Herausgebern)
Suhrkamp Verlag AG
Buch, gebunden
300 Seiten
ISBN: 3518427792
EAN: 9783518427798
Sprache: Deutsch
Auflage: 1 (5. Januar 2019)
€ 68,00
# new books
Thomas Bernhard
fleursdumal.nl magazine
More in: #Biography Archives, - Book News, - Bookstores, Archive A-B, THEATRE, Thomas Bernhard
---
Dylan Jones's engrossing, magisterial biography of David Bowie is unlike any Bowie story ever written.
Drawn from over 180 interviews with friends, rivals, lovers, and collaborators, some of whom have never before spoken about their relationship with Bowie, this oral history weaves a hypnotic spell as it unfolds the story of a remarkable rise to stardom and an unparalleled artistic path.
Tracing Bowie's life from the English suburbs to London to New York to Los Angeles, Berlin, and beyond, its collective voices describe a man profoundly shaped by his relationship with his schizophrenic half-brother Terry; an intuitive artist who could absorb influences through intense relationships and yet drop people cold when they were no longer of use; and a social creature equally comfortable partying with John Lennon and dining with Frank Sinatra.
By turns insightful and deliciously gossipy, David Bowie is as intimate a portrait as may ever be drawn. It sparks with admiration and grievances, lust and envy, as the speakers bring you into studios and bedrooms they shared with Bowie, and onto stages and film sets, opening corners of his mind and experience that transform our understanding of both artist and art.
Including illuminating, never-before-seen material from Bowie himself, drawn from a series of Jones's interviews with him across two decades, David Bowie is an epic, unforgettable cocktail-party conversation about a man whose enigmatic shapeshifting and irrepressible creativity produced one of the most sprawling, fascinating lives of our time.
Dylan Jones is the multi-award winning editor of GQ magazine. He has been an editor at i-D magazine, The Face, Arena, the Observer and the Sunday Times. He writes for the Mail on Sunday, is a Vice President of the Hay Festival and a board member of the Norman Mailer Foundation. He has written ten books and is currently working with U2 on a book celebrating their record-breaking 360° tour.
David Bowie
The Oral History
By Dylan Jones
Category: Arts & Entertainment – Biographies & Memoirs – Music
Paperback
Sep 11, 2018
576 Pages
Publisher Three Rivers Press
ISBN 9780451497840
$18.00
# new books
biography david bowie
fleursdumal.nl magazine
More in: #Biography Archives, - Book News, - Book Stories, Archive I-J, Art & Literature News, AUDIO, CINEMA, RADIO & TV, David Bowie
---
"I am the man," wrote Artaud, "who has best charted his inmost self." Antonin Artaud was a great poet who, like Poe, Holderlin, and Nerval, wanted to live in the infinite and asked that the human spirit burn in absolute freedom.
To society, he was a madman. Artaud, however, was not insane, but in luciferian pursuit of what society keeps hidden. The man who wrote Van Gogh the Man Suicided by Society raged against the insanity of social institutions with insight that proves more prescient with every passing year. Today, as Artaud's vatic thunder still crashes above the "larval confusion" he despised, what is most striking in his writings is an extravagant lucidity.
This collection gives us quintessential Artaud on the occult, magic, the theater, mind and body, the cosmos, rebellion, and revolution in its deepest sense.
Title Artaud Anthology
Author Antonin Artaud
Edited by Jack Hirschman
Publisher City Lights Publishers
Format: Paperback
Nb of pages 256 p.
First published 1963
ISBN-10 0872860000
ISBN-13 9780872860001
$15.95
# new books
Antonin Artaud
fleursdumal.nl magazine
More in: #Biography Archives, - Book Lovers, Antonin Artaud, Archive A-B, Archive A-B, Art & Literature News, Artaud, Antonin, AUDIO, CINEMA, RADIO & TV, Psychiatric hospitals, THEATRE
---
Stephen Parkers Brecht-Biografie setzt neue Maßstäbe, jubeln die KritikerInnen einstimmig – auch wenn Brecht hier nicht gerade sympathisch daherkommt: Als Heuchler, der anderen den Kommunismus predigte, während er gerissen um seine Honorare feilschte und Grundstücke kaufte; Neidhammel, der andere Künstler schlecht machte und sich selbst lobte; politischen Opportunisten und "sexbesessenen Chauvinisten" lernt FR-Kritiker Wilhelm von Sternburg Brecht kennen, betont aber vor allem die Fairness, die der britische Germanist Stephen Parker dem Dichter in diesem nach der Struktur des klassischen Dramas aufgebauten Tausend-Seiten-Werk angedeihen lässt: An Brechts literarischem Genie hat Parker keine Zweifel.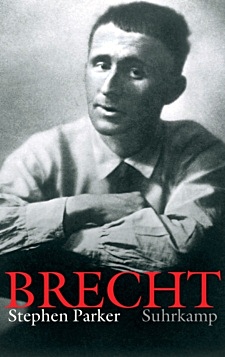 In der taz verdankt Ambros Waibel dem Buch ganz neue Einsichten, etwa in Brechts Verhältnis zu seinen Eltern. Parkers umfangreiche Recherche und Empathie für Brechts komplexen Charakter hebt auch Norbert Meyer in der Presse hervor, "Parkers Brecht-Biografie erinnert an die Vermessung eines literarischen Gullivers mit tausend feinen Fäden", meint Michaela Schmitz im DlF über das faktengesättigte Buch: Dass Parker im Gegensatz zu anderen Biografen Brecht nicht durch die "ideologische Brille" betrachtet, verbucht sie ebenfalls als Gewinn. In der Welt unterhält sich Richard Kämmerlings mit Parker über Brecht.
Zum 120. Geburtstag erscheint in deutscher Sprache die endgültige Darstellung von Bertolt Brechts Leben und Werk. Dieses Prädikat hat sich das Buch des englischen Germanisten und hervorragenden Brechtkenners Stephen Parker durch eine Reihe von Vorzügen erworben.
Hier wird zum ersten Mal das gesamte verfügbare Wissen über den Autor und dessen Arbeit dargeboten und zum Erzählen gebracht. Die lebendige und detailgenaue Darstellung eines aufgrund der politischen, persönlichen und literarischen Verhält­nisse am Abgrund angesiedelten Lebens – nicht die chronolo­gische Registratur – bilden das hervorstechendste Merkmal. Von außen kommend und mit einem unvoreingenommen neutralen Blick zeichnet Parker ein Bild der verschiedenen Lebensstationen und Schaffensperioden Brechts.
Kenntnisreich vollzieht er die damaligen wie heutigen parteiischen Tendenzen nach, so dass sie in ihrer historischen und literaturhistorischen Konstellation erkennbar werden. Engagement für die Sache und Liebe für das Werk Bertolts Brechts sind Stephen Parkers Antriebskräfte. Sein Enthusiasmus begleitet den Dichter von früh an durch alle Entwicklungen und bringt ihn uns in seiner ganzen Widersprüchlichkeit nahe.
Stephen Parker
Bertolt Brecht – Eine Biographie
Aus dem Englischen von Ulrich Fries und Irmgard Müller
Suhrkamp Verlag
Erschienen: 11.06.2018
Gebunden
1030 Seiten
ISBN: 978-3-518-42812-2
58,00 Euro
# new books
Bertolt Brecht Biographie
fleursdumal.nl magazine
More in: #Biography Archives, - Book News, - Bookstores, Archive A-B, Archive O-P, Art & Literature News, Bertolt Brecht, THEATRE
---
Frans Kellendonk (1951-1990) is een van de belangrijkste schrijvers van zijn generatie: geroemd om de stilistische kwaliteit van zijn werk, spraakmakend én omstreden vanwege zijn niet zelden controversiële thematiek.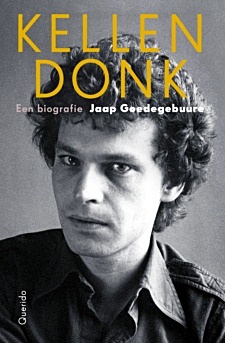 Wat betekende het voor Kellendonk dat hij als telg uit een geslacht van ambachtslieden letteren en wijsbegeerte ging studeren? Hoe verging het hem nadat hij het katholieke Nijmegen achter zich had gelaten en in Amsterdam koos voor het ongebonden bestaan van schrijver en vertaler?
In deze biografie schetst Jaap Goedegebuure Kellendonks intellectuele ontwikkeling en laat hij zien hoe persoonlijke ervaringen werden omgevormd tot verhalen en romans met een algemenere geldigheid. Voor dit levensverhaal maakte hij gebruik van tot nu toe gesloten archieven en recentelijk opgedoken brieven en documenten. Ze werpen nieuw licht op een briljante stilist en een verbeten karakter.
Kellendonk
Een biografie
Auteur: Jaap Goedegebuure
Uitgeverij: Querido
NUR: 321
Hardcover
ISBN: 9789021409979
Publicatiedatum: 25-09-2018
1e druk
Taal: Nederlands
Bladzijden 552 pp.
Bindwijze: Hardcover
Genre: Biografieen literair
Publ. datum 25-9-2018
Prijs: € 29,99
# new biography
frans kellendonk
fleursdumal.nl magazine
More in: #Biography Archives, - Book News, - Bookstores, Archive K-L, Art & Literature News, Frans Kellendonk, Jaap Goedegebuure
---
A dazzling, stylish biography of a fabled Parisian photographer, adventurer, and pioneer.
A recent French biography begins, Who doesn't know Nadar? In France, that's a rhetorical question. Of all of the legendary figures who thrived in mid-19th-century Paris—a cohort that includes Victor Hugo, Baudelaire, Gustave Courbet, and Alexandre Dumas—Nadar was perhaps the most innovative, the most restless, the most modern.
The first great portrait photographer, a pioneering balloonist, the first person to take an aerial photograph, and the prime mover behind the first airmail service, Nadar was one of the original celebrity artist-entrepreneurs. A kind of 19th-century Andy Warhol, he knew everyone worth knowing and photographed them all, conferring on posterity psychologically compelling portraits of Manet, Sarah Bernhardt, Delacroix, Daumier and countless others—a priceless panorama of Parisian celebrity.
Born Gaspard-Félix Tournachon, he adopted the pseudonym Nadar as a young bohemian, when he was a budding writer and cartoonist. Later he affixed the name Nadar to the façade of his opulent photographic studio in giant script, the illuminated letters ten feet tall, the whole sign fifty feet long, a garish red beacon on the boulevard. Nadar became known to all of Europe and even across the Atlantic when he launched "The Giant," a gas balloon the size of a twelve-story building, the largest of its time. With his daring exploits aboard his humongous balloon (including a catastrophic crash that made headlines around the world), he gave his friend Jules Verne the model for one of his most dynamic heroes.
The Great Nadar is a brilliant, lavishly illustrated biography of a larger-than-life figure, a visionary whose outsized talent and canny self-promotion put him way ahead of his time.
Adam Begley is the author of Updike. He was the books editor of The New York Observer for twelve years. He has been a Guggenheim fellow and a fellow at the Leon Levy Center for Biography. His writing has appeared in The New York Times, The Guardian, The Financial Times, The London Review of Books, and The Times Literary Supplement. He lives with his wife in Cambridgeshire.
"Irresistible. . . . A richly entertaining and thoughtful biography. . . . Begley seems wonderfully at home in the Second Empire, and shifts effortlessly between historical backgrounds, technical explanation, and close-up scenes, brilliantly recreating Nadar at work." —Richard Holmes, The New York Review of Books
The Great Nadar
The Man Behind the Camera
By Adam Begley
Arts & Entertainment
Biographies & Memoirs
History
Paperback
Jul 10, 2018
256 Pages
$16.00
Published by Tim Duggan Books
ISBN 9781101902622
new books
biographie Nadar
fleursdumal.nl magazine
More in: #Biography Archives, - Book News, - Book Stories, - Objets Trouvés (Ready-Mades), Art & Literature News, History of Britain, Photography
---
Older Entries »
Thank you for reading FLEURSDUMAL.NL - magazine for art & literature