Iers gedicht 'A-tá ben as-tír'
vertaald door Lauran Toorians
A-tá ben as-tír,
ní eprimm a hainm;
maidid essí a deilm
amal chloich a tailm.
Er is een vrouw in het land,
ik zal haar naam niet noemen,
die winden laat met een lawaai
als een steen uit een slinger.
Middeleeuwse Ierse gedichten vertaald door Lauran Toorians
kempis.nl poetry magazine
More in: CELTIC LITERATURE, Lauran Toorians
Luigi Pirandello: Shoot! (13)
Shoot! (Si Gira, 1926). The Notebooks of Serafino Gubbio, Cinematograph Operator by Luigi Pirandello. Translated from the Italian by C. K. Scott Moncrieff.
BOOK III
2
Freshly dug, dusty, barely traced in outline, it has the air and the ungraciousness of a person who, expecting to be left in peace, finds that, on the contrary, he is continually being disturbed.
But if the right to a few fresh tufts of grass, to all those fine, wandering threads of sound, with which the silence weaves a cloak of peace in solitary places, to the croak of an occasional frog when it rains and the pools of rain-water mirror back the stars when the sky is clear again; in short, to all the delights of nature in the open and unpeopled country: if this right be not enjoyed by a country road some miles outside the gate of the city, then indeed I do not know who does enjoy it.
Instead of this: motor-cars, carriages, carts, bicycles, and all day long an uninterrupted coming and going of actors, operators, mechanics, labourers, messengers, and a din of hammers, saws, planes, and clouds of dust and the stench of petrol.
The buildings, high and low, of the great cinematograph company rise at the far end of the road, on either side; a few more stand up farther off, scattered in confusion, within the vast enclosure, which extends far over the Campagna: one of them, higher than all the rest, is capped with a sort of glazed tower, with opaque windows, which glitter in the sunlight; and on the wall that is visible from both avenue and side road, on the dazzling whitewashed surface, in black letters a foot high, is painted:
THE KOSMOGRAPH
The entrance is to the left, through a little door by the side of the gate, which is rarely opened. Opposite is a wayside tavern, pompously surnamed 'Trattoria della Kosmograph', with a fine trellised pergola which encloses the whole of the so-called garden and creates a patch of green within. Five or six rustic tables, inside, none too steady on their legs, and chairs and benches. A number of actors, made up and dressed in strange costumes, are seated there and engaged in an animated discussion; one of them shouts louder than the rest, bringing his hand down furiously upon his thigh:
"I tell you, you've got to hit her here, here, here!"
And the bang of his hand on his leather breeches sounds like so many rifle shots.
They are speaking, of course, of the tigress, bought a short time ago by the Kosmograph; of the way in which she is to be killed; of the exact spot in which the bullet must hit her. It has become an obsession with them. To hear them talk, you would think that they were all professional hunters of wild beasts.
Crowding round the entrance, stand listening to them with grinning faces the chauffeurs of the dusty, dilapidated motor-cars; the drivers of the carriages that stand waiting, there in the background, where the side road is barred by a fence of stakes and iron spikes; and ever so many other people, the most wretched that I know, albeit they are dressed with a certain gentility. They are (I apologise, but everything here has a French or an English name) the casual 'cachets',
that is to say the people who come to offer their services, should the need arise, as 'supers'. Their petulance is insufferable, worse than that of beggars, because they come here to display a penury which asks not for the charity of a copper, but for five lire, in reward for dressing themselves up, often grotesquely. You ought to see the rush, on some days, to the dressing-room to snatch and put on at once a heap of gaudy rags, and the airs with which they strut up and down on the stage and in the open, knowing full well that, if they succeed in 'dressing', even if they do not 'come on', they draw half-salary.
Two or three actors come out of the tavern, making their way through the crowd. They are dressed in saffron-coloured vests, their faces and arms plastered a dirty yellow, and with a sort of crest of coloured feathers on their heads. Indians. They greet me:
"Hallo, Gubbio."
"Hallo, 'Shoot'!…"
'Shoot', you understand, is my nickname.
The difficulties of life!
You have lost an eye in it, and your case has been serious. But we are all of us more or less marked, and we never notice it. Life marks us; and fastens a beauty-spot on one, a grimace on another.
No? But excuse me, you, yes, you who said no just now… there now, 'absolutely'… do you not continually load all your conversation with that adverb in '-ly'?
"I went absolutely to the place they told me: I saw him, and said to him absolutely: What, you, absolutely…"
Have patience! Nobody yet calls you 'Mr. Absolutely'… Serafino Gubbio ('Shoot'!) has been less fortunate. Without my noticing it, I may have happened once or twice, or several times in succession, to repeat, after the producer, the sacramental word: "'Shoot'!" I must have repeated it with my face composed in that expression which is proper to me, of professional impassivity, and this was enough to make everyone here, at Fantappiè's suggestion, address me now as 'Shoot'.
Every town in Italy knows Fantappiè, the comedian of the Kosmograph, who has specialised in travesties of military life: 'Fantappiè, C. B'. and 'Fantappiè on the range; Fantappiè on manoeuvres' and 'Fantappiè steers the airship'; 'Fantappiè on guard' and 'Fantappiè in the Colonies'.
[Footnote: Fantappiè, or fante a piede, is equivalent to the English footslogger. C. K. S. M.]
He stuck it on himself, this nickname; a nickname that goes well with his special form of art. In private life he is called Roberto Chismicò.
"You aren't angry with me, laddie, for calling you 'Shoot'?" he asked me, some time ago.
"No, my dear fellow," I answered him with a smile. "You have stamped me."
"I've stamped myself too, if it comes to that!"
All of us stamped, yes. And most, of all, those of us who are least aware of it, my dear Fantappiè.
Luigi Pirandello: Shoot! (13)
kempis.nl poetry magazine
More in: -Shoot!
De middelmaat volstaat.
(Henk & Ingrid)
http://www.henkeningrid.org/  –  (de wereld volgens Henk & Ingrid)
More in: MUSEUM OF PUBLIC PROTEST, The talk of the town
Dutch Politics, trots maar waarop?
De demissionaire regering en demissionaire kamer zijn erg trots op hun demissionaire lange termijn besluiten, over AOW en BTW en hypotheekrente, in een paar dagen bij elkaar geknutseld, op de puinhopen van de gedoogconstructie, opportunistisch, even snel, zekerheden en onzekerheden op de stort geflikkerd en ingeruild voor nieuwe, geldig tot de verkiezingen in september, dus hand op de knip, niks is zeker, financiele markten tevreden, Brussel tevreden, bedankt Jan Kees, bedankt Den Haag, in september meer.
De Europese begrotingsdiscipline, de 3% norm, is in 1992 vastgelegd in het verdrag van Maastricht, 20 jaar geleden, en is dus nauwelijks een verrassing te noemen.
Melseke
26 april 2012
fleursdumal.nl magazine
More in: Melseke, Columns, The talk of the town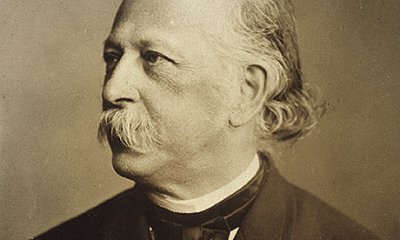 Theodor Fontane
(1819–1898)
Mein Herze, glaubt's, ist nicht erkaltet
Mein Herze, glaubt's, ist nicht erkaltet,
Es glüht in ihm so heiß wie je,
Und was ihr drin für Winter haltet,
Ist Schein nur, ist gemalter Schnee.
Doch, was in alter Lieb' ich fühle,
Verschließ ich jetzt in tiefstem Sinn,
Und trag's nicht fürder ins Gewühle
Der ewig kalten Menschen hin.
Ich bin wie Wein, der ausgegoren:
Er schäumt nicht länger hin und her,
Doch was nach außen er verloren,
Hat er an innrem Feuer mehr.
Theodor Fontane poetry
kempis.nl poetry magazine
More in: Archive E-F, Theodor Fontane
William Shakespeare
(1564-1616)
THE SONNETS
126
O thou my lovely boy who in thy power,
Dost hold Time's fickle glass his fickle hour:
Who hast by waning grown, and therein show'st,
Thy lovers withering, as thy sweet self grow'st.
If Nature (sovereign mistress over wrack)
As thou goest onwards still will pluck thee back,
She keeps thee to this purpose, that her skill
May time disgrace, and wretched minutes kill.
Yet fear her O thou minion of her pleasure,
She may detain, but not still keep her treasure!
Her audit (though delayed) answered must be,
And her quietus is to render thee.

kempis.nl poetry magazine
More in: -Shakespeare Sonnets

Prijs der Nederlandse Letteren 2012 voor  
Leonard Nolens
De Vlaamse dichter en dagboekschrijver Leonard Nolens (Bree, 11 april 1947) ontvangt dit najaar de Prijs der Nederlandse Letteren. Aan de prijs is een geldbedrag verbonden van 40.000 euro.
Dit maakte de voorzitter van het Comité van Ministers van de Taalunie, de Vlaamse Minister van Onderwijs Pascal Smet woensdagavond bekend in een uitverkochte Bourlaschouwburg in Antwerpen, waar de 65ste verjaardag van Nolens gevierd werd.
'Nolens doet het Nederlands opnieuw zingen', zo stelt de jury onder voorzitterschap van Herman Pleij. De jury noemt Nolens een 'uitzonderlijk dichter en zeer begenadigd voorlezer' en kenmerkt zijn werk als 'een levenslange worsteling in taal en een zoektocht naar de eigen identiteit en die van de ander'.
De laureaat werd woensdagochtend overdonderd door het bericht. Hij zat in zijn werkkamer toen minister Smet belde: 'Het was of de buitenwereld op een onwezenlijke manier binnenkwam'.
Bij de aankondiging in de Bourlaschouwburg zei minister Smet: 'Leonard Nolens wijdt zich al zijn hele leven aan wat allicht economisch een van de meest nutteloze bezigheden is, en daar heb je in deze tijden uitzonderlijk veel lef voor nodig. Maar zonder taal, gevoed door taalkunstenaars, is er van economie waarschijnlijk helemaal geen sprake'.
Nolens heeft sinds zijn debuut in 1969 een indrukwekkend oeuvre opgebouwd. Zijn bundel Liefdes verklaringen (1990) werd in Nederland bekroond met de Jan Campertprijs en in België met de Driejaarlijkse Prijs van de Vlaamse Gemeenschap voor poëzie. In 1997 kreeg hij de Constantijn Huygensprijs voor zijn gehele oeuvre. In 2008 werd hem de VSB Poëzieprijs toegekend.
De Nederlandse Taalunie kent de Prijs der Nederlandse Letteren om de drie jaar toe aan een auteur van wie het werk een belangrijke plaats inneemt in de Nederlandstalige literatuur. De ene keer overhandigt de Belgische koning de prijs, de andere keer de Nederlandse koningin.
De jury van de Prijs der Nederlandse Letteren 2012 bestaat uit Herman Pleij (voorzitter), emeritus hoogleraar historische Nederlandse letterkunde, Universiteit van Amsterdam; Chandra van Binnendijk, publicist, redacteur in Suriname; Leen van Dijck, directeur Letterenhuis Antwerpen; Iris van Erve, docent Nederlands, hoofdredacteur Passionate Magazine, adviseur Nederlands Letterenfonds; Judit Gera, hoogleraar moderne Nederlandse Letteren aan de Universiteit van Boedapest, literair vertaler; Ruth Joos, radiomaker bij de VRT; Michiel van Kempen, bijzonder hoogleraar West-Indische Letteren Universiteit van Amsterdam; Hans Vandevoorde, docent Nederlandse literatuur Vrije Universiteit Brussel.
Leonard Nolens is sinds de instelling van de Prijs der Nederlandse Letteren in 1956 de twintigste laureaat. De eerdere laureaten waren: Herman Teirlinck (1956), A. Roland Holst (1959), Stijn Streuvels (1962), J.C. Bloem (1965), Gerard Walschap (1968), Simon Vestdijk (1971), Marnix Gijsen (1974), Willem Frederik Hermans (1977), Maurice Gilliams (1980), Lucebert (1983), Hugo Claus (1986), Gerrit Kouwenaar (1989), Christine D'Haen (1992), Harry Mulisch (1995), Paul de Wispelaere (1998), Gerard Reve (2001), Hella S. Haasse (2004),Jeroen Brouwers (2007) en Cees Nooteboom (2009).
 Het Comitë van Ministers van de Nederlandse Taalunie bestaat uit Pascal Smet, Vlaams minister van Onderwijs, Jeugd, Gelijke Kansen en Brussel (voorzitter); Joke Schauvliege, Vlaams minister van Leefmilieu, Natuur en Cultuur; Marja van Bijsterveldt-Vliegenthart, Nederlands minister van Onderwijs, Cultuur en Wetenschap; Halbe Zijlstra, Nederlands staatssecretaris van Onderwijs, Cultuur en Wetenschap.
De Nederlandse Taalunie is een beleidsorganisatie waarin Nederland, Vlaanderen en Suriname samenwerken op het gebied van de Nederlandse taal en letteren en het onderwijs in en van het Nederlands. De Taalunie ziet het als haar opdracht om ervoor te zorgen dat alle Nederlandssprekenden hun taal op een doeltreffende manier kunnen gebruiken. Meer informatie over de Taalunie is te vinden op www.taalunieversum.org
'Leonard Nolens doet het Nederlands opnieuw zingen. Hij is een uitzonderlijk dichter, een begenadigd voorlezer en zijn werk kenmerkt zich als een levenslange worsteling in taal en een zoektocht naar de eigen identiteit en die van de ander'. (Citaat van de jury van de Prijs der Nederlandse Letteren 2012)
Leonard Nolens (Bree, 1947) debuteerde in 1969 met de bundel Orpheushanden en heeft in de jaren daarop een indrukwekkend oeuvre opgebouwd. Zijn bundel Liefdes verklaringen (1990) werd in Nederland bekroond met de Jan Campertprijs en in België met de Driejaarlijkse Staatsprijs. In 1997 kreeg Nolens de Constantijn Huygensprijs voor zijn gehele oeuvre, in 2008 werd hem de VSB Poëzieprijs toegekend voor zijn bundel Bres (2007), de bundel die tien jaar lang een 'dichtbundel in wording' was, en waarvan delen in eerdere bundels verschenen.
'Als de Vlaamse dichter Leonard Nolens schrijft, vangt een fluisterend zingen aan. Met schrijnende refreinen, welluidende zinnen en een vreugdevolle melodie.' NRC Handelsblad
poëzie:
Orpheushanden (1969)
De muzeale minnaar (1973)
Twee vormen van zwijgen (1975)
Incantatie (1977)
Alle tijd van de wereld. een poëtica (1979)
Hommage (1981)
Vertigo (1983)
De gedroomde figuur (1986)
Geboortebewijs (1988)
Liefdes verklaringen (1990)
Hart tegen hart. Gedichten 1975-1990 (1991)
Tweedracht (1992)
Honing en as (1994)
En verdwijn met mate (1996)
De liefdesgedichten van Leonard Nolens (1997)
Hart tegen hart. Gedichten 1975-1996 (1998)
Voorbijganger (1999)
Manieren van leven (2001)
Derwisj (2003)
Laat alle deuren op een kier. Verzamelde gedichten (2004)
Een dichter in Antwerpen en andere gedichten (2005)
Een fractie van een kus (2007, Gedichtendagbundel)
Bres (2007)
Woestijnkunde (2008)
autobiografisch:
Stukken van mensen. Dagboek 1979-1982 (1989)
Blijvend vertrek. Dagboek 1983-1989 (1993)
De vrek van Missenburg. Dagboek 1990-1993 (1995)
Een lastig portret. Dagboek 1994-1996 (1998)
Dagboek van een dichter 1979-2007 (2009)
Jij bent schatrijk geboren
Jij en ik, dat is twee
Plus dit. Dat is drie. Dat is vragen
Om ruzie, men komt er niet uit.
Wij zitten perplex in elkaar.
Wij maken hetzelfde misbaar.
Jij en ik dat is een.
Jij bent schatrijk geboren
En kocht mij met gemak.
Dat zet ik je betaald
Op deze rekening.
Ik ben geen slapend geld
Vandaag, ik handel in ons.
Ik werk mij in het zweet
Van jou, ik bid en vloek mij
Uit de naad van ons,
Ik maak je winst op de markt.
Jij bent wat ik hier tel,
Mijn tol, mijn kapitaal.
Ik viel jou in de schoot
Van goud, ik woeker met wissels
Van ons en koop je terug
Nu ik ons doorverkoop
Aan vreemden, de truc is gelukt.
Wij staan op hetzelfde biljet.
Leonard Nolens
uit: 'Derwisj', 2003
fleursdumal.nl magazine

More in: Archive M-N, Art & Literature News
William Shakespeare Sonnet 30
When to the sessions of sweet silent thought
I summon up remembrance of things past,
I sigh the lack of many a thing I sought,
And with old woes new wail my dear time's waste:
Then can I drown an eye (unused to flow)
For precious friends hid in death's dateless night,
And weep afresh love's long since canceled woe,
And moan th' expense of many a vanished sight
Then can I grieve at grievances foregone,
And heavily from woe to woe tell o'er
The sad account of fore-bemoanèd moan,
Which I new pay as if not paid before.
But if the while I think on thee, dear friend,
All losses are restored and sorrows end.
William Shakespeare Sonnet 30
Daag ik ter zitting van gemijmer zoet
Herinnering aan zaken lang vergaan,
Dan zucht ik diep om wat ik missen moet,
En lijd nieuw leed om oude tijd verdaan.
Dan laat ik graag een traan (die niet gauw vloeit)
Om vrienden in hun doodsnacht zonder tijd,
Beween weer liefde mij al lang ontgroeid,
En treur om schuld door veel vergetelheid.
Dan klaag ik graag om een belegen klacht,
En tel bedrukt weer neer, van leed tot leed,
De droeve som van wat oud onheil bracht,
Die 'k kwijt alsof ik die niet eerder kweet.
Maar denk ik dan aan jou, mijn liefste vriend,
Zijn tranen weg, verliezen terugverdiend.
Vertaald door Cornelis W. Schoneveld,
Bestorm mijn hart, (2008, p53),  herziening feb. 2012
kempis.nl poetry magazine
More in: Shakespeare, Shakespeare, William
Ton van Reen
zwarte waakvogels
Zwaluwen in zwarte vechterspakken
schieten als speren door de lucht
drijvend op hun vleugels
houden ze de akkers in het oog
moedig als mannen waken ze over de oogst
Afgeschoten als pijlen
scheren ze over de bomen
en duiken laag over de paden
hun scherpe vleugels
snijden de toppen van de daken
Vertrouwd met het dorp
bouwen ze hun harde nesten
onder de dakranden van de hutten
waar ze samenhokken
met de zielen van de voorouders
Uit: Ton van Reen, Blijvend vers, Verzamelde gedichten (1965-2007).
Uitgeverij De Contrabas, 2011, ISBN 9789079432462, 144 pagina's, paperback
kempis.nl poetry magazine
More in: Archive Q-R, Reen, Ton van
Dat kan mijn kleine zusje ook.
(Henk & Ingrid)
http://www.henkeningrid.org/  –  (de wereld volgens Henk & Ingrid)
More in: MUSEUM OF PUBLIC PROTEST, The talk of the town
Sonja Prins
(1912-2009)
Het vak van de naaister
Ja ik geef het afgeronde beeld
met al zijn hoeken en plooien
van deze wereld
Ik hang haar op de stellage
en drapeer de stoffen
met de hand van een naaister
en terwijl ik zo bezig ben
klinkt uit de buste
een stem die mij waarschuwt
luister je kan nu wel plooien
maar ik was er eerder
de aarde de melkweg
als je mij wilt vergooien
blijft er niets over
en niets te draperen
met mijn oor op de buste
schrijf ik haastig
naaister van woorden
(1954)
Sonja Prins poetry
kempis.nl poetry magazine
More in: Archive O-P
Esther Porcelijn
Lege schappen vullen vrienden
Een wandeling door Tilburg
Kom je net om de hoek kijken,uit een andere stad en net uit bed. Loopt een man je tegemoet, schouders ineengedoken en grijs bij de slapen. Hij kijkt je aan en zegt: "hoi!," alsof het niets is.
Duiven haast onzichtbaar tussen al het grijs,de beetjes pikkend tussen de tegels. Alles wat wij niet moeten.
Bijna de straat uit, de man kijkt om en zwaait.
Je wandelt verder langs de grote begraafplaats waar witte beelden je in Italië doen wanen. Twee grafdelvers. Ze harken de laatste aarde bijeen en wuiven naar je.
Bakstenen huizen net niet oud of nieuw. Kleine Maria's in de muren gemetseld. Niet los te wrikken.
Bij het station staan rijen mensen,ongeduldig. Matte glasplaten maken de lucht altijd bewolkt. Een zwerver met boemerangkaarten. Je wilt iets tegen hem zeggen. Je stamelt: "hoi..hallo." Hij heeft geen tanden meer. Je geeft hem een worstenbroodje want dan ga je een beetje naar de hemel.
Drukke dagjesmensen. Djembé-man geeft ritme aan hun loopje. Toeterend, "kiss & ride" en telefoontjes.
Grote weg over. Grijze mosselen en zalm worden aangeprezen. De drukte in. Hippe mensen in joggingbroek vers uit de dansles. Soms geeft iemand je een knipoog. Vrouwen winkelend. Koopjes nemen loopjes met je.
Soep, tassen, taart, schoenen en Hemaworst. Mensen blij en teleurgesteld. Art deco glas in lood. Want zoiets valt jou op.
Oude gebouwen links en rechts. Kunstgaleries tussen fietsen en fruit. Als in Frankrijk in de zon. Terrasje pakken. Je bestelt bij de ober: "zou ik een koffie mogen?" Waarom zeg je dat altijd? Tuurlijk mag dat! Koffie op een pleintje.
Kleine straten met gekleurde raamkozijnen. Stiekem kijk je naar binnen. Hoge plafonds en een vrouw veegt haar stoep. Je knikt, zij kijkt en veegt. Muziek klinkt uit een club.
Je bent bij een groot plein. Sommigen zitten stil, anderen niet. Fontein met vele gaten. Enorme ruimte met hele kleine stroken gras. Jonge meisjes spelen met hun telefoon.
Dan ben je er, bij het café. Een bruin café. De gasten schaken wat en drinken wat. De deur gaat open. Iedereen lacht je toe. Muziek. Je danst op de tafels.
Tilburg.
Esther Porcelijn is stadsdichter van Tilburg
kempis.nl poetry magazine
More in: Archive O-P, Porcelijn, Esther, Porcelijn, Esther
Thank you for reading FLEURSDUMAL.NL - magazine for art & literature