Neem me mee
Een vrachtwagen verdwijnt
verscholen achter een wolk smook
Kinderen rennen erachteraan
'neem me mee,' roepen ze
'neem me mee!'
Steeds luider klinkt hun roep
tot hun keel dichtslaat van rook
en ze oplossen
in een wolk van stof
Ton van Reen
Ton van Reen: De naam van het mes. Afrikaanse gedichten In 2007 verschenen onder de titel: De straat is van de mannen bij BnM Uitgevers in De Contrabas reeks. ISBN 9789077907993 – 56 pagina's – paperback
fleursdumal.nl magazine
More in: Archive Q-R, Reen, Ton van, Reen, Ton van
Chroniqueur judiciaire, Jack McEvoy ne peut croire au suicide de son frère jumeau.
Si Sean, inspecteur de police, s'est bien tiré une balle dans la bouche, que vient faire ce Hors de l'espace, hors du temps d'Edgar Allan Poe écrit sur le pare-brise de sa voiture ? Et pourquoi Rusher, un indic qu'il devait voir ce jour-là, reste-t-il introuvable ? En s'immisçant dans une base de données du FBI pour les besoins d'un article, McEvoy découvre avec stupéfaction que beaucoup de policiers se suicident et que le FBI mène l'enquête sur la mort de son frère. Il comprend alors que cette affaire est en passe de lui fournir son plus gros scoop sur des meurtres en série. Mais il pressent aussi qu'il est devenu la prochaine cible du suspect…
Le classique absolu pour les fans de romans policiers.
Un livre au suspense implacable qui [a placé] Connelly au même niveau que Raymond Chandler ou James Ellroy, et l'[a fait] connaître dans le monde entier. François Busnel, Lire.
Prix Mystère de la critique en 1998.
Le Livre de Poche
Le Poète
Michael Connelly
Polar
Paru le: 06 Septembre 2017
Format: 112 x 178 mm
768 pages
Ean: 9782253085867
Prix: € 9.10
new books
fleursdumal.nl magazine
More in: - Book Lovers, - Book News, Archive C-D, Art & Literature News, Tales of Mystery & Imagination
De Pé Hawinkels Prijs is een nieuwe prijs voor makers en instanties die met creatieve initiatieven de grenzen van de literatuur oprekken.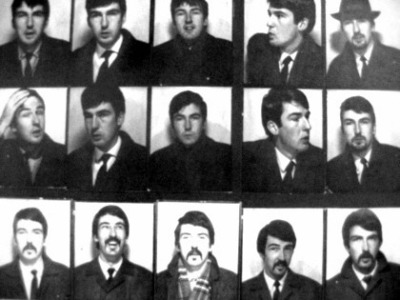 Hawinkels (1942-1977) was iemand die zich niet in een hokje liet stoppen. Hij zorgde voor verbreding van de literatuur door zich bezig te houden met proza, poëzie, columns, jazzrecensies, vertalingen en zelfs songteksten (voor Herman Brood).
Welke schrijver, dichter, vertaler, journalist, filmmaker, uitgever, boekhandelaar droeg de afgelopen tijd met een bijzonder initiatief bij aan de verbreding van de literatuur? Dit kan zowel inhoudelijk als in vorm zijn, met bijvoorbeeld een app voor lezers, een politiek pamflet, een publiciteitsstunt of een project ten behoeve van verspreiding van boeken.
Vanaf nu kunt u een literair pionier nomineren. DAT KAN VIA DE WEBSITE VAN HET WINTERTUINFESTIVAL. Een vakkundige jury buigt zich over de genomineerden en kiest een winnaar. De prijs wordt op 25 november tijdens het Wintertuinfestival uitgereikt.
De Herfst van Hawinkels
De uitreiking van de Pé Hawinkels Prijs is een onderdeel van De Herfst van Hawinkels. In 2017 is het 40 jaar geleden dat Hawinkels overleed, hij zou anders dit jaar 75 zijn geworden. Dit najaar wordt het leven en werk van Hawinkels gevierd, onder meer met een expositie, een werkconferentie en een programma met jazz en voordrachten.
Wintertuin/De Nieuwe Oost is initiatiefnemer van de Pé Hawinkels Prijs en richt zich als productiehuis nadrukkelijk op ontwikkeling binnen het vakgebied. Met deze prijs wordt vernieuwing in de literatuur beloond en onder de aandacht gebracht.
   # Meer info website wintertuinfestival  
Nomineer een pionier voor de Pé Hawinkels Prijs
fleursdumal.nl magazine
More in: - Book News, Archive G-H, Archive G-H, Art & Literature News, Hawinkels, Pé, TRANSLATION ARCHIVE, Wintertuin Festival
Eline Arbo, nieuwe maakster bij Toneelschuur Producties, bewerkt voor deze eerste voorstelling zelf de klassieke roman van Johann Wolfgang von Goethe, waarin Werther vecht voor zijn ideale liefde.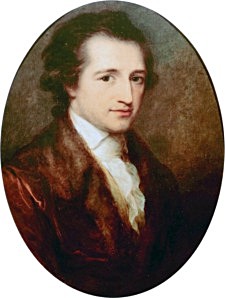 En zij daagt je uit na te denken over: Waar geloof ik in? En hoe ver ben ik bereid daarvoor te gaan?
Tijdens zijn verblijf op het platteland wordt Werther hevig verliefd op Lotte, een meisje dat al verloofd is met Albert. Hij gooit zijn hartstocht volledig in de strijd. Wanneer zijn liefde voor Lotte onbeantwoord blijft, ziet hij geen andere uitweg dan de dood.
Goethes eerste roman is na zijn publicatie in 1774, te midden van de 'Sturm und Drang'-periode, direct een ongekend succes en leidt tot een heuse 'Werther-Fieber' onder jongvolwassenen: mannen herkennen zich in zijn verhaal, kleden zich identiek aan hun held en een golf van zelfmoorden raast door Europa.
Eline Arbo over 'Het lijden van de jonge Werther'
"Ik ben gefascineerd door de stelligheid van Werther om het gevoel als richtlijn voor zijn handelen te gebruiken. Hij is volhardend in zijn houding – met de dood tot gevolg. Is hij een hysterische egoïst of ligt er juist kracht in Werthers irrationele levenswijze? Juist die spanning tussen gevoel en verstand vind ik interessant en wil ik in deze voorstelling onderzoeken."
Eline Arbo studeerde in de zomer van 2016 af aan de Regie Opleiding van de Amsterdamse Hogeschool voor de Kunsten en viel daar op met haar afstudeervoorstellingen Manifesten en Antigone. Arbo onderzoekt in haar voorstellingen sociaal maatschappelijke thema's via eigenzinnige concepten.
regie Eline Arbo tekst Johann Wolfgang von Goethe bewerking Eline Arbo gebaseerd op de vertaling van Thérèse Cornips (© 1975 Stichting Thérèse Cornips) met Diewertje Dir, Sander Plukaard, Victor IJdens decor Juul Dekker kostuums Sarah Nixon licht Varja Klosse dramaturgie Thomas Lamers muzikaal leider Thijs van Vuure met dank aan Sofie de Wilde, Roos Matla, Saar Scheerlings, Sarah Lefevre, Eva Bosma, Huib Nelissen Decorbouw
Het lijden van de jonge Werther, theater
Van: Johann Wolfgang von Goethe
Door: Toneelschuur Producties
Regie: Eline Arbo.
23/9, Toneelschuur, Haarlem.
Tournee t/m 19/10.
vr 06 okt 2017
Den Haag
Theater aan het Spui
wo 18 okt t/m
do 19 okt 2017
Amsterdam
Theater Bellevue
'Een groot expressionistisch theaterfeest' ★★★★★ Volkskrant
'Prachtige vondsten in overtuigend debuut' Haarlems Dagblad
   # Meer info website toneelschuur   

Toneelschuur Producties / Eline Arbo:
Het lijden van de jonge Werther, theater
Van Johann Wolfgang von Goethe
fleursdumal.nl magazine
More in: Archive G-H, Art & Literature News, Goethe, Johann Wolfgang von, J.W. von Goethe, THEATRE, TRANSLATION ARCHIVE
Ieder jaar organiseert Het Poëziepaleis de dichtwedstrijd Kinderen & Poëzie voor basisschoolleerlingen uit groep 3 t/m 8. Alle kinderen van 6 t/m 12 jaar uit Nederland en België mogen meedoen.
Schrijf een gedicht over wat jij leuk, spannend, mooi of grappig vindt. Het gedicht mag rijmen, maar dat hoeft zeker niet. Je kunt dichten over jezelf, gebeurtenissen, dromen, verzinsels, mensen, dieren, gevoelens… je kunt het zo gek niet bedenken! Alles mag, zolang het gedicht maar door jou is verzonnen en geschreven.
Poëziepaleis zoekt talent!
Kinderen en Poëzie is een landelijke dichtwedstrijd voor kinderen van 6 t/m 12 jaar die het leuk vinden om gedichten te schrijven. Je kunt deelnemen via school, maar je kunt ook thuis of op de BSO een gedicht schrijven en dat insturen. Vul het wedstrijdformulier in of stuur je gedicht per post. Vraag je ouders, juf of meester om je te helpen als je het niet snapt.
Hoe kun je meedoen?
De deadline van de editie Kinderen & Poëzie 2017-2018 is 5 februari 2018. Stuur nu maximaal drie zelfbedachte gedichten in voor de wedstrijd. Gedichten in braille, een groepsgedicht of een gedicht in een andere taal (stuur wel even een vertaling mee) zijn ook welkom. Alles wat je maar wilt, zolang het maar zelfverzonnen en -geschreven is!
Wil je tips voor het schrijven van gedichten? Neem dan een kijkje bij tips & Inspiratie. (Te vinden op de website van het poëziepaleis)
Wanneer mag je meedoen?
– Als je 6 t/m 12 jaar oud bent;
– Als je in groep 3 t/m 8 van de basisschool zit;
– Als je op het speciaal onderwijs zit; je mag dan zelfs meedoen als je ouder bent dan 12. Geef dit dan aan bij opmerkingen op het wedstrijdformulier. (Te vinden op de website van het poëziepaleis)
Wat kun je winnen?
Als je meedoet aan de wedstrijd kun je leuke prijzen winnen, waaronder een plekje in een echte dichtbundel. Je maakt ook kans op één van de twee hoofdprijzen. Er is een hoofdprijs voor de middenbouw en een hoofdprijs voor de bovenbouw. Daarnaast is er ook nog een speciale prijs van de Kinderjury. Genoeg redenen om mee te doen dus!
Ben je benieuwd naar de gedichten en filmpjes van de hoofdprijswinnaars van vorig jaar? Die vind je ook op de website van het poëziepaleis.
  # Meer op de website poëziepaleis  
Ben jij 6-12 jaar en vind je het leuk om te dichten?
fleursdumal.nl magazine
More in: Art & Literature News, Children's Poetry, Kinderstadsdichters / Children City Poets, Literary Events, Poëziepaleis
Doe Maar Dicht Maar
Jonge Dichter des Vaderlands
Dichter bij 4 mei
Ben jij het poëzietalent dat wij zoeken?
Jouw gedicht in een dichtbundel? Dat kan! Doe mee aan de dichtwedstrijd Doe Maar Dicht Maar. Je hoeft geen doorgewinterd dichter te zijn om mee te doen. Je hoeft ook geen 'klassiek' gedicht te schrijven; een rap of een songtekst mag ook! Laat dus vooral je fantasie de vrije loop.
Poëziepaleis zoekt talent!
Kun jij goed schrijven? Ben jij creatief met woorden en heb je gevoel voor dichten, rappen of songteksten schrijven? Doe dan gauw mee met de dichtwedstrijd Doe Maar Dicht Maar. De honderd beste gedichten winnen een plekje in een mooie dichtbundel!
Hoe kun je meedoen?
De deadline van de editie Doe Maar Dicht Maar 2017-2018 is
5 februari 2018. Stuur nu maximaal 3 gedichten in via het wedstrijdformulier. Vanzelfsprekend schrijf jij deze gedichten zelf; plagiaat is verboden! Omdat er duizenden gedichten worden ingestuurd, krijgen alleen de honderd winnaars begin mei 2018 bericht. De uitslag komt half mei op de website te staan.
Wil je tips voor het schrijven van gedichten? Neem dan een kijkje bij Tips & Inspiratie.
Wanneer mag je meedoen?
– Je bent 12 t/m 18 jaar;
– Je spreekt en schrijft Nederlands;
– Je zit op het VMBO/ Havo/ VWO/ ROC of MBO;
– Je zit op de eerste t/m de derde graad van het secundair onderwijs in België.
Wat kun je winnen?
Van de duizenden inzendingen worden 100 gedichten gekozen die een plekje in de dichtbundel Doe Maar Dicht Maar 2018 krijgen. De tien allerbeste dichters, vijf winnaars uit de leeftijdscategorie 12 t/m 14 jaar en vijf winnaars uit de leeftijdscategorie 15 t/m 18 jaar, krijgen een uniek cadeau met hun gedicht erop. De winnaars uit deze categorieën winnen een hoofdprijs!
Gezocht:
De Jonge Dichter
des Vaderlands
2017 – 2019
Sta jij
op 4 mei
op de Dam?
Draag jij je gedicht voor tijdens de Nationale Herdenking op 4 mei?
Wil jij je gedicht voordragen aan de koning en koningin, minister-president, oorlogsveteranen en bijna 3 miljoen kijkers? Doe dan mee aan de jaarlijkse dichtwedstrijd Dichter bij 4 mei. Deze wedstrijd wordt georganiseerd in samenwerking met het Nationaal Comité 4 en 5 mei en vindt ieder jaar in een andere provincie plaats. Dit jaar was dat de provincie Noord-Holland.
   # Meer informatie op website poëziepaleis  

Doe Maar Dicht Maar
Jonge Dichter des Vaderlands
Dichter bij 4 mei
fleursdumal.nl magazine
More in: Art & Literature News, Children's Poetry, Kinderstadsdichters / Children City Poets, Literary Events, Poëziepaleis
In this book, renowned philosopher and cultural theorist Peter Sloterdijk examines art in all its rich and varied forms: from music to architecture, light to movement, and design to typography.

Moving between the visible and the invisible, the audible and the inaudible, his analyses span the centuries, from ancient civilizations to contemporary Hollywood.
With great verve and insight he considers the key issues that have faced thinkers from Aristotle to Adorno, looking at art in its relation to ethics, metaphysics, society, politics, anthropology and the subject.
Sloterdijk explores a variety of topics, from the Greco-Roman invention of postcards to the rise of the capitalist art market, from the black boxes and white cubes of modernism to the growth of museums and memorial culture.
This sustained reflection, at once playful, serious and provocative, goes to the very heart of Sloterdijk's enduring philosophical preoccupation with the aesthetic. It will be essential reading for students and scholars of philosophy and aesthetics and will appeal to anyone interested in culture and the arts more generally.
Peter Sloterdijk is Professor of Philosophy and Aesthetics at the Karlsruhe School of Design.
Peter Sloterdijk,
The Aesthetic Imperative:
Writings on Art
Translated by Karen Margolis
ISBN: 978-0-7456-9987-5
300 pages
April 2017
new books
fleursdumal.nl magazine
More in: - Book News, Archive S-T, Art & Literature News, MONTAIGNE, Peter Sloterdijk
As global warming accelerates, droughts last longer, floods rise higher, and super-storms become more frequent. With increasing numbers of people on the move as a result, the business of containing them––border fortification––is booming.
In Storming the Wall, Todd Miller travels around the world to connect the dots between climate-ravaged communities, the corporations cashing in on border militarization, and emerging movements for environmental justice and sustainability. Reporting from the flashpoints of climate clashes, and from likely sites of futures battles, Miller chronicles a growing system of militarized divisions between the rich and the poor, the environmentally secure and the environmentally exposed. Stories of crisis, greed and violence are juxtaposed with powerful examples of solidarity and hope in this urgent and timely message from the frontlines of the post-Paris Agreement era.
Todd Miller's writings about the border have appeared in the New York Times, Tom Dispatch, and many other places.
"Scathing and deeply reported . . . quite possibly the right book at the right time"—Los Angeles Times
For the past fifteen years Todd Miller has researched, written about, and worked on immigration and border issues from both sides of the U.S. Mexico divide for organizations such as BorderLinks, Witness for Peace, and NACLA. He did the brunt of this work in Tucson, Arizona and Oaxaca, Mexico, with stints in New York City sprinkled in. Between Tucson and the Buffalo/Niagara Falls region of New York state where he grew up, he has spent the majority of his life close to the U.S. international boundary, south and north. He is the author of Border Patrol Nation (City Lights, 2014), his writings about the border have appeared in the New York Times, TomDispatch, Mother Jones, The Nation, Al Jazeera English, and Salon among other places.
"As Todd Miller shows in this important and harrowing book, climate-driven migration is set to become one of the defining issues of our time. We are at a political crossroads: continue hardening under the steadily creeping politics of xenophobia and the repressive militarization of border and immigration policy, or change course and plan for a just adaption to a hotter world. At stake is not only the well-being of immigrants but also the integrity and feasibility of democratic government itself. This is a must-read book."––Christian Parenti, John Jay College of Criminal Justice, author of Tropic of Chaos: Climate Change and the New Geography of Violence
Title Storming the Wall
Subtitle Climate Change, Migration, and Homeland Security
Author Todd Miller
Collection City Lights Open Media
Publisher City Lights Publishers San Francisco USA
Paperback
ISBN-10 0872867153
ISBN-13 9780872867154
Publ. 12 September 2017
Pages 272  –  $16.95
book news
fleursdumal.nl magazine
More in: - Book News, Archive M-N, Art & Literature News, MONTAIGNE, Natural history, NONFICTION: ESSAYS & STORIES
Ontdek het rebelse literaire Amsterdam van 1880, met theater, muziek, poëzie, film, eten, drinken en veel meer op 27 – 28 – 29 oktober 2017
De locaties
Festivalhart: Het Tropeninstituut
Mauritskade 63, Amsterdam
Kassa, theaterzaal en foyer zijn tijdens het festival gevestigd in het voormalige Tropentheater aan de zijkant van het gebouw, in de Linnaeusstraat. De boekverkoop van de Linnaeusboekhandel, de foyer (het Soeterijn Café) én de Poëziebar met absint en sonnetten vindt u in het Tropentheater.
Grote Zaal
Project Diepenbrock, op de zaterdagavond, vindt plaats in de spectaculaire Grote Zaal, te betreden via de hoofdingang aan de Mauritskade.
Grand Café de Tropen
De Tachtigersconferentie en de Thee met Van Deyssel vinden plaats in de Subtropenzaal van Grand Café de Tropen. Het Grand Café is open voor drankjes, lunch en borrelhapjes, en is 's avonds de locatie voor het Van Deysseldiner.
Witsenhuis
Oosterpark 82, Amsterdam
Het Witsenhuis, waar fotograaf Willem Witsen woonde en regelmatig de Tachtigers over de vloer kreeg, heeft een verdieping in de oude staat gehouden. Wilt u ook bij de Tachtigers langskomen? Dat kan! Bij wijze van uitzondering opent het Witsenhuis zijn deuren voor rondleidingen.
Pianola Museum
Westerstraat 118, Amsterdam

Het Geelvinck Pianola Museum bezit een grote hoeveelheid automatische piano's (pianola's), pianolarollen, automatische instrumenten en bijzondere grammofoons, alsook een kleine collectie schellakplaten. Op zondag 29 oktober vindt een bijzonder Koffieconcert rondom de Tachtigers plaats, met oude opnamen en pianolarollen van Nederlandse componisten uit hun tijd!
Bijzondere Collecties van de Universiteit van Amsterdam
Oude Turfmarkt 129, Amsterdam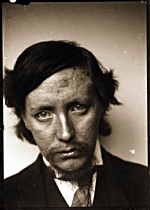 Tot de Bijzondere Collecties van de Universiteit van Amsterdam behoren rijke literaire verzamelingen en de Tachtigers zijn daarin ruim vertegenwoordigd. De collectie van het Frederik van Eeden-Genootschap wordt er beheerd en het archief van Albert Verwey is er eveneens te raadplegen. Verder zijn er stukken van onder anderen Willem Kloos en Jacques Perk, en archivalia van Flanor, de literaire vereniging waar veel Tachtigers in hun studententijd bij aangesloten waren. Een kleine tentoonstelling met manuscripten, foto's, tekeningen en persoonlijke documenten van Tachtigers is gratis te zien in de hal tijdens het gehele festival, gedurende de openingstijden van de Bijzondere Collecties.
Rondleiding Concertgebouw en Alphons Diepenbrock
Concertgebouwplein 10, 1071 LN Amsterdam

De componist onder de Tachtigers, die warme banden onderhield met vooral Herman Gorter, was Alphons Diepenbrock. Hij toonzette onder ander gedichten van Tachtigers Jacques Perk en Lodewijk van Deyssel, en staat vermeld op een cartouche in de Grote Zaal van het Concertgebouw, die tijdens de Tweede Gouden Eeuw van Amsterdam eind 19e eeuw werd gebouwd, en waar de Tachtigers regelmatig te vinden waren in de beginjaren. Een speciale, eenmalige rondleiding voor slechts 15 personen brengt u in verschillende ruimten van het Concertgebouw, die normaal niet toegankelijk zijn voor het publiek. Tevens wordt daarbij verteld over het Concertgebouw en zijn orkest in de tijd van de Tachtigers in het algemeen en Diepenbrocks betrokkenheid daarbij in het bijzonder.
Stichting Feest der Poëzie organiseert bijzondere voorstellingen met gedichten en muziek op mooie plaatsen, en richt zich op vormvaste dichtkunst, klassieke voordrachtskunst en ambachtelijke boekdrukkunst.
Stichting Feest der Poëzie, een collectief van dichters, musici en een magiër, treedt op in binnen- en buitenland. Wegens het tienjarig bestaan van de stichting is 'Het Festijn van Tachtig' in het leven geroepen.
Dit seizoen organiseren zij naast het Festijn nog avonden in het Pianola Museum in Amsterdam, WORM in Rotterdam, Nieuwe Erven in Amersfoort en op andere plaatsen.
# Meer info website Feest der Poëzie
Feest der Poëzie organiseert 'Het Festijn van Tachtig'
fleursdumal.nl magazine
More in: *Archive Les Poètes Maudits, - Archive Tombeau de la jeunesse, - Book Lovers, - Book Stories, Art & Literature News, CLASSIC POETRY, Gorter, Herman, Kloos, Willem, Literary Events, LITERARY MAGAZINES, Lodewijk van Deyssel, Museum of Literary Treasures, MUSIC, THEATRE
Röhrensiedlung oder Gotik
Jazz, Jazzband, Bandwurm. Der Burschensaft thomasinischer Printengänger vel expressive Spekulatiusarchitekten ist bei der Renovierung seiner durchlaufend honorierten Arbeiten auf den Kriminalvorwurf No. 2333/1920 geh. gestoßen. Der Podrekt 2333/1920 geh. wurde am 15. Januar 11.30 vorm. persönlich durch den Komunalbaueleven moritz remond eingebacken und verhandelt die Besandung des Röhrensystems durch den Auflauf des Kölner Doms.
Nachdem die philoporne Klingel des Bundes zu dem Podrekt durch Ansaugen von Gefrierhosen Stellung genommen, erklärt der außerhalb der Haftpflicht stechende     Pornodidakt rauchlose erst die Einfühlung der Kommunalgotik als Abbau der Ehe und droht mit der Kommunalisierung seiner Frau. Während albert einstein und die Sozialistin auguste rodin Glückwunschtelegramme häkeln, sägt die Zentrale w/3 der Bewegung dada für das einjährig-freiwillige Diözesan-Derby einen Vergleich auf dem Boden der Röhrenarchitektur aus. Die Abstimmungsgebiete werden sich bestimmen lassen, ob die Gewölbeparteien des Eiffelturmes zu vergraben sind, der ein freigelegter Keller ist und den Verstimmungen des Betriebröhrengesetzentwurfes widerspricht. Der Kosmopolid leo seiwet hat seine Geliebte geheiratet. Das Jubelpaar hat sich an die Zentrale w/3 Abt.
Röhrenarchitinktur mit dem Büttel gesandt, der durch Anbringen von Röhrenfarcaden an den Brandmauern und Häuserhintern seines Viertels dem Tag ein Psychoparallelepitaph setzt. Der Geheimurn "Stätteerweiterung" des Dada Maschke B.D.B. hat in den Bäumen des städt. Ziertierentwertungsverwalts (Nippes, Schiefersburgerweg 150-154, Tel. A4491) eine plananatomische Ornamentalwarte verrichtet. Das Institut beabsichtigt mit einer Aufzahl Entwachsungen, abnormer Haarungen, Kotsteinerungen und Perlbildungen am weiblichen Akt den Ornamentalkanon der Röhrenaphrotektur auszukauen. Das Kinoweilchen clever hasenfalter wird weite' wiede' von seinem Sohn begossen. hasenwalter ist durch Verführung des Dadaisten johann r. rubiner in der Röhrensiedlung Sylt mit seinem Sohn konstipiert worden. Als Folge des Januar-hochwassers sind die Vasen der Dadaistin rosala meerfeld geplatzt. Die Konsumentenvereinigung hat daher die Kanarisierung des Dezernentenwesens durch Harzer Roller beantragt. Trotzdem hat der Propagandist der Interjektion Prof. wilh. fachinger – bonn in studentischer Sitzung der Bonnendiplombeflissenen die expressionistische Ausmalung seiner Gattin verelendet.
Das ergriffene Altarwerk "mein einzige Passion" wurde nachm. 3.15 vom Erzbischof Dr. schultze zweimal durch die Offizien des Domkapitels geweht. Der Satinist hans arp, Emissär des Internationalen Aktionsausschusses "D" hat der Nitte des Philatheleten Prof. leopold von schäler den amor intellektualis dei vertragen. Dagegen wird der verliebte Philathelet in seiner nächsten Puberkation seiner Nitte die Vorgüsse der Augustinischen Röhrensynthese geleisen. arp glaubt zu dem Ergebnis zu kommen, daß die Gotik eine erektive Vomations-erscheinung der Zahnfäule ist, und bereits eine Dränagedräsine mit Hilfe des Röhrensystems.
Die Ortsnucke Zürich der dadaistischen Bewegung hat 920 deutsche Roßhaarzahnwürste an die rheinischen Commilitonen Sozial-Kompottstudierenden ausgeglichen. Wir sollen die Röhrenarchitektur an und in der Röhre. Röhrenbein. Pegoud steht Röhre. Die – anni – besant steht Röhre. Wieland Heartfield (aus dem Englischen unterschlagen von der Gesellschaft der Künste in Köln Ausgabe "A") steht Röhre. Steht Röhren! Collaborate! Stehröhre:
Die Gotik ist der grimassierende Exhibitionalis der Klotzeier.
Der Gotiker ist der Selbstmörder in Geschlechtsverkleidung. Collabor, Bohrrohr, die Harmröhre röhrt, r r r r r rumpfsdada.
Johannes Theodor Baargeld
(1892-1927)
'Röhrensiedlung oder Gotik'
fleursdumal.nl magazine
More in: Archive A-B, Baargeld, Johannes Theodor, Dada, DADA, Dadaïsme
From the author of the #1 international best seller The Girl in the Spider's Web: the new book in the Millennium series, which began with Stieg Larsson's The Girl with the Dragon Tattoo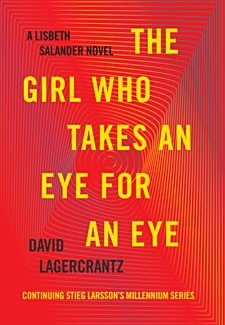 Lisbeth Salander, the girl with the dragon tattoo, the brilliant hacker, the obstinate outsider, the volatile seeker of justice for herself and others—even she has never been able to uncover the most telling facts of her traumatic childhood, the secrets that might finally, fully explain her to herself. Now, when she sees a chance to uncover them once and for all, she enlists the help of Mikael Blomkvist, the editor of the muckraking, investigative journal Millennium. And she will let nothing stop her—not the Islamists she enrages by rescuing a young woman from their brutality; not the prison gang leader who passes a death sentence on her; not the deadly reach of her long-lost twin sister, Camilla; and not the people who will do anything to keep buried knowledge of a sinister pseudoscientific experiment known only as The Registry. Once again, Lisbeth Salander and Mikael Blomkvist, together, are the fierce heart of a thrilling full-tilt novel that takes on some of the most insidious problems facing the world at this very moment.
David Lagercrantz was born in 1962 and is an acclaimed author and journalist. He has written numerous biographies (including the internationally best-selling I Am Zlatan Ibrahimović, for which he was the ghostwriter) and four novels, including Fall of Man in Wilmslow, and the #1 best-selling The Girl in the Spider's Web.
"Lagercrantz's excellent second contribution to Stieg Larsson's Millennium series [is a] complicated, fascinating mystery." Publisher's Weekly
The Girl Who Takes an Eye for an Eye
A Lisbeth Salander novel,
continuing Stieg Larsson's Millennium Series
By David Lagercrantz
Suspense & Thriller – Crime Mysteries
Paperback
Sep 12, 2017
512 Pages
Hardcover
Sep 12, 2017
368 Pages
new books
fleursdumal.nl magazine
More in: - Book News, - Book Stories, Archive K-L, Art & Literature News, Tales of Mystery & Imagination, Thrillers
Advertently True
You recognise when someone says
Something so out of turn,
Suddenly, inadvertently true—
But contrary to what they know
And trust, and those listening
Know and trust—and then move on
With no-one but you spotting it.
This is your task, to be advertently true,
But with those same proofs: inconsistency,
Malapropinquity, unobtrusiveness—you will
Succeed if you are less than true
To yourself, almost no-one notices.
John Leonard
John Leonard lives in Canberra, Australia.
More poetry on website: www.jleonard.net
fleursdumal.nl magazine
More in: Archive K-L, Leonard, John
Thank you for reading FLEURSDUMAL.NL - magazine for art & literature