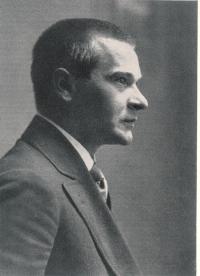 Helian
In den einsamen Stunden des Geistes
Ist es schön, in der Sonne zu gehn
An den gelben Mauern des Sommers hin.
Leise klingen die Schritte im Gras; doch immer schläft
Der Sohn des Pan im grauen Marmor.
Abends auf der Terrasse betranken wir uns mit braunem Wein.
Rötlich glüht der Pfirsich im Laub;
Sanfte Sonate, frohes Lachen.
Schön ist die Stille der Nacht.
Auf dunklem Plan
Begegnen wir uns mit Hirten und weißen Sternen.
Wenn es Herbst geworden ist
Zeigt sich nüchterne Klarheit im Hain.
Besänftigte wandeln wir an roten Mauern hin
Und die runden Augen folgen dem Flug der Vögel.
Am Abend sinkt das weiße Wasser in Graburnen.
In kahlen Gezweigen feiert der Himmel.
In reinen Händen trägt der Landmann Brot und Wein
Und friedlich reifen die Früchte in sonniger Kammer.
O wie ernst ist das Antlitz der teueren Toten.
Doch die Seele erfreut gerechtes Anschaun.
Gewaltig ist das Schweigen des verwüsteten Gartens,
Da der junge Novize die Stirne mit braunem Laub bekränzt,
Sein Odem eisiges Gold trinkt.
Die Hände rühren das Alter bläulicher Wasser
Oder in kalter Nacht die weißen Wangen der Schwestern.
Leise und harmonisch ist ein Gang an freundlichen Zimmern hin,
Wo Einsamkeit ist und das Rauschen des Ahorns,
Wo vielleicht noch die Drossel singt.
Schön ist der Mensch und erscheinend im Dunkel,
Wenn er staunend Arme und Beine bewegt,
Und in purpurnen Höhlen stille die Augen rollen.
Zur Vesper verliert sich der Fremdling in schwarzer Novemberzerstörung,
Unter morschem Geäst, an Mauern voll Aussatz hin,
Wo vordem der heilige Bruder gegangen,
Versunken in das sanfte Saitenspiel seines Wahnsinns.
O wie einsam endet der Abendwind.
Ersterbend neigt sich das Haupt im Dunkel des Ölbaums.
Erschütternd ist der Untergang des Geschlechts.
In dieser Stunde füllen sich die Augen des Schauenden
Mit dem Gold seiner Sterne.
Am Abend versinkt ein Glockenspiel, das nicht mehr tönt.
Verfallen die schwarzen Mauern am Platz,
Ruft der tote Soldat zum Gebet.
Ein bleicher Engel
Tritt der Sohn ins leere Haus seiner Väter.
Die Schwestern sind ferne zu weißen Greisen gegangen.
Nachts fand sie der Schläfer unter den Säulen im Hausflur,
Zurückgekehrt von traurigen Pilgerschaften.
O wie starrt von Kot und Würmern ihr Haar,
Da er darein mit silbernen Füßen steht,
Und jene verstorben aus kahlen Zimmern treten.
O ihr Psalmen in feurigen Mitternachtsregen,
Da die Knechte mit Nesseln die sanften Augen schlugen,
Die kindlichen Früchte des Hollunders
Sich staunend neigen über ein leeres Grab.
Leise rollen vergilbte Monde
Über die Fieberlinnen des Jünglings,
Eh dem Schweigen des Winters folgt.
Ein erhabenes Schicksal sinnt den Kidron hinab,
Wo die Zeder, ein weiches Geschöpf,
Sich unter den blauen Brauen des Vaters entfaltet,
Über die Weide nachts ein Schäfer seine Herde führt.
Oder es sind Schreie im Schlaf,
Wenn ein eherner Engel im Hain den Menschen antritt,
Das Fleisch des Heiligen auf glühendem Rost hinschmilzt.
Um die Lehmhütten rankt purpurner Wein,
Tönende Bündel vergilbten Korns,
Das Summen der Bienen, der Flug des Kranichs.
Am Abend begegnen sich Auferstandene auf Felsenpfaden.
In schwarzen Wassern spiegeln sich Aussätzige;
Oder sie öffnen die kotbefleckten Gewänder
Weinend dem balsamischen Wind, der vom rosigen Hügel weht.
Schlanke Mägde tasten durch die Gassen der Nacht,
Ob sie den liebenden Hirten fänden.
Sonnabends tönt in den Hütten sanfter Gesang.
Lasset das Lied auch des Knaben gedenken,
Seines Wahnsinns, und weißer Brauen und seines Hingangs,
Des Verwesten, der bläulich die Augen aufschlägt.
O wie traurig ist dieses Wiedersehn.
Die Stufen des Wahnsinns in schwarzen Zimmern,
Die Schatten der Alten unter der offenen Tür,
Da Helians Seele sich im rosigen Spiegel beschaut
Und Schnee und Aussatz von seiner Stirne sinken.
An den Wänden sind die Sterne erloschen
Und die weißen Gestalten des Lichts.
Dem Teppich entsteigt Gebein der Gräber,
Das Schweigen verfallener Kreuze am Hügel,
Des Weihrauchs Süße im purpurnen Nachtwind.
O ihr zerbrochenen Augen in schwarzen Mündern,
Da der Enkel in sanfter Umnachtung
Einsam dem dunkleren Ende nachsinnt,
Der stille Gott die blauen Lider über ihn senkt.
Georg Trakl
(1887 – 1914)
Helian
• fleursdumal.nl magazine
More in: - Archive Tombeau de la jeunesse, Archive S-T, Trakl, Georg, Trakl, Georg, WAR & PEACE
Tilburg is bij uitstek een stad van samenwerking. Aan de basis van het bloeiende culturele klimaat in deze stad bewegen zich talloze kunstenaars uit allerlei richtingen die met elkaar samenwerken, elkaar motiveren en inspireren. Hard nodig in deze tijd, waarin het voor nogal wat kunstenaars een kwestie van overleven is.
Ondanks uiteenlopende verschillen in hun werk hebben Niko de Wit en Sjon Brands elkaar gevonden. De Wit's beelden zijn abstracter en doortrokken van elementaire vormen, Brands' werk is herkenbaar aan onderdelen en eerder surrealistisch als geheel. Desondanks hebben zij elkaar getroffen in eenzelfde speelse gezindheid bij het maken van beelden.
De tentoonstelling 'Homo Ludens' draait om de spelende mens, spelen als noodzakelijke voorwaarde voor beschaving, cultuur en kunst. Johan Huizinga's magistrale werk 'Homo Ludens', onderscheidde de spelende mens als tegenhanger van de denkende mens (homo sapiens) en de werkende mens (homo faber).
Hij benoemde spelen als fundament ván onze cultuur, als een ode aan vrijheid, alleen in vrijheid kan spel zich ontplooien en cultuur zich ontwikkelen. Spelen vereist, volgens Huizinga, concentratie, doelgerichte aandacht en vrijheid van beslommeringen. Onze hedendaagse samenleving met zijn massamedia verwart en versnippert daarentegen denken en activiteit, is niet meer in staat voor zichzelf een grote vorm of een leidend ideaal te vinden. Voor beide kunstenaars in deze expositie is spelen derhalve een 'conditio sine qua non' voor onderzoeken, ontdekken, oorspronkelijkheid, èn plezier.
Niko de Wit
Beeldhouwer Niko de Wit (Bergen op Zoom, 1948) viert dit jaar zijn vijftigjarig jubileum als beeldhouwer en is vooral bekend van zijn architecturale en monumentale werken. In Tilburg de 'Dansende Schilpadden' in de Muzentuin en de 'Poort' op Carré. Hoewel deze werken soms wat ernstig ogen, kenmerkt Niko's ontwerpproces boven­genoemde grondhouding: spelen. Hij combineert inhoudelijk niet bij elkaar horende artefacten tot nieuwe, wat vervreemding oproepende, beelden. Via spelen met vormen, omkeren en experimenteren met gietprocessen. Als hij vertelt over zijn nieuwe oeuvre aan kleinschalige verrassende beelden in brons danst het plezier in zijn ogen.
Sjon Brands
Sjon Brands (Tilburg, 1948) is beeldend kunstenaar en maakt beelden uit gebruiksvoorwerpen en speelgoed, zoals dadaïstisiche paradijsvogels, grote flamboyante luchtschepen, ready-mades en satirische installaties van (protesterende) Barbie's. Hij werkt niet vanuit vooraf bedachte concepten, zijn werk ontstaat uit het spelen met (onderdelen van) objecten die hij in de loop van de tijd heeft gevonden, verzameld of gekregen, uit het eindeloos combineren van verschillende vormen, omkeren, anders proberen, heel veel kijken en ook toeval. Spelen dus.
'H O M O L U D E N S'
(de spelende mens)
tentoonstelling 'LocHal' Tilburg
1 maart t/m 31 augustus 2020
SJON BRANDS & NIKO DE WIT
absurdistische assemblages & bronstransformaties
plaats: 'LocHal', vitrines begane grond,
Burgemeester Brokxlaan 1000, 5041SG Tilburg
(achterzijde NS-station Tilburg-Centrum)
tijden: 1 maart t/m 31 augustus 2020,
open: ma/vr 8-22h, za 9-17h, zo 12-17h
• fleursdumal.nl magazine
More in: Art & Literature News, AUDIO, CINEMA, RADIO & TV, Exhibition Archive, FDM Art Gallery, Sjon Brands, Surrealism, Surrealisme, Theater van de Verloren Tijd
Brought together for the first time, here are 100 pieces of 'Oulipo' writing, celebrating the literary group who revelled in maths problems, puzzles, trickery, wordplay and conundrums.
Featuring writers including Georges Perec, Raymond Queneau and Italo Calvino, it includes poems, short stories, word games and even recipes. Alongside these famous Oulipians, are 'anticipatory' wordsmiths who crafted language with unusual constraints and literary tricks, from Jonathan Swift to Lewis Carroll.
Philip Terry is a translator, and a writer of fiction and poetry. He has translated the work of Georges Perec, Stéphane Mallarmé and Raymond Queneau, and is the author of the novel tapestry, shortlisted for the Goldsmiths Prize.
His poetry volumes include Oulipoems, Shakespeare's Sonnets, Dante's Inferno (a Times Literary Supplement Book of the Year, London Review Bookshop Book of the Week, and recipient of a Society of Authors Travelling Scholarship Prize), Quennets, and Dictator, a version of the Epic of Gilgamesh in Globish.
He is currently translating  Ice Age signs from the caves at Lascaux.
• 'Philip Terry's collection is packed with fabulous, wide-ranging work that displays the full ingenuity, brio and originality of Oulipian ideals in action. An exhilarating feat of in-depth reading, and translating, it takes its place as the definitive anthology in English for decades to come.' – Marina Warner
• Philip Terry's playful selection will appeal to lovers of word games, puzzles and literary delights.
The Penguin Book of Oulipo
Queneau, Perec, Calvino and the Adventure of Form
Edited by Philip Terry
Imprint: Penguin Classics
Published: 31/10/2019
ISBN: 9780241378427
Hardcover
Length: 576 Pages
Dimensions: 240mm x 49mm x 162mm
RRP: £25.00
# new books
The Penguin Book of Oulipo
Queneau, Perec, Calvino and the Adventure of Form
Philip Terry (Edited by)
• fleursdumal.nl magazine
More in: #Archive Concrete & Visual Poetry, - Book Lovers, - Book News, - Objets Trouvés (Ready-Mades), Archive C-D, Archive O-P, Archive Q-R, Art & Literature News, AUDIO, CINEMA, RADIO & TV, Carroll, Lewis, Dadaïsme, Georges Perec, OULIPO (PATAFYSICA), Surrealisme, Swift, Jonathan
These never-before-published poems by Johnny Cash make the perfect gifts for music lovers and fans alike.
Edited and introduced by Pulitzer Prize-winning poet Paul Muldoon with a foreword by John Carter Cash, this poetry collection is illustrated with facsimile reproductions of Cash's own handwritten pages. Now an album with music by Rosanne Cash, Brad Paisley, Willie Nelson, Kacey Musgraves, Elvis Costello, and more.
Since his first recordings in 1955, Johnny Cash has been an icon in the music world. In this collection of poems and song lyrics that have never been published before, we see the world through his eyes and view his reflection on his own interior reality, his frailties and his strengths alike. In his hallmark voice, he pens verses about love, pain, freedom, and mortality, and expresses insights on culture, his family, his fame, even Christmas. Forever Words confirms Johnny Cash as a brilliant and singular American literary figure. His music is a part of our collective history, and here the depth of his artistry and talent become even more evident.
JOHNNY CASH (1932–2003) was an American icon and country music superstar. He performed everywhere from Folsom State Prison to the White House. In 1980 he became the youngest living person to be chosen for the Country Music Hall of Fame; he was inducted into the Nashville Songwriters Hall of Fame in 1977, the Rock & Roll Hall of Fame in 1992, and the Gospel Music Hall of Fame in 2010. A recipient of the Kennedy Center Honors as well as the National Medal of Arts, he won nineteen Grammy Awards, four of them posthumously.
PAUL MULDOON is the author of twelve collections of verse, including Moy Sand and Gravel, for which he won the 2003 Pulitzer Prize for Poetry. He is the Howard G. B. Clark Profes­sor at Princeton University, and between 1999 and 2004 he was Professor of Poetry at Oxford. Since 2007, Muldoon has been poetry editor of The New Yorker. He is a fellow of the Royal Soci­ety of Literature and of the American Academy of Arts and Letters.
Forever Words
The Unknown Poems
By Johnny Cash
Cat.: Poetry | Music
Paperback
$18.00
ISBN 9780399575150
144 Pages
Nov 12, 2019
Published by Plume
# new poetry
forever words
the unknown poems
by johnny cash
• fleursdumal.nl magazine
More in: # Music Archive, - Book News, Archive C-D, Archive C-D, Archive M-N, Art & Literature News, AUDIO, CINEMA, RADIO & TV
In Vrolijke verwoesting gaat Delphine Lecompte door waar ze gebleven was en tilt ze haar poëzie naar een volgend niveau.
Andermaal is haar verbeelding grenzeloos, kijkt ze de waanzin recht in de ogen en worden haar gedichten bevolkt door talloze wonderlijke figuren, zoals de bedeesde zeepzieder, de mystieke chrysantenkweker en de analfabetische jongenshoer. En ook dit keer bezit haar droomachtige poëzie een expressieve taalkracht die zo groot is dat het effect betoverend is: wie één zin leest, zal zich niet meer kunnen losmaken uit dit fantastische universum.
Delphine Lecompte (1978) debuteerde in 2004 in het Engels met de roman Kittens in the Boiler, daarna schakelde ze over naar gedichten in haar moedertaal. Voor haar debuutbundel De dieren in mij (2009) ontving ze de C. Buddingh'-prijs en de Prijs voor Letterkunde van de Provincie West-Vlaanderen. In 2015 verscheen Dichter, bokser, koningsdochter, dat genomineerd werd voor de VSB Poëzieprijs. Voor The Best of Delphine Lecompte (2018) selecteerde ze zelf de greatest hits uit haar rijke oeuvre, dat met Vrolijke verwoesting (2019) negen dichtbundels omvat.
'Wie Lecompte leest weet waarom poëzie een wonder is.' Menno Wigman
Delphine Lecompte
Vrolijke verwoesting
Gedichten
Nederlands
Paperback
Druk 1
September 2019
168 pagina's
NUR code 306
EAN 9789403167107
Uitgever De Bezige Bij
€ 21,99
# new poetry
Delphine Lecompte
• fleursdumal.nl magazine
More in: #Editors Choice Archiv, - Book News, Archive K-L, Art & Literature News, Historia Belgica, Lecompte, Delphine, Wigman, Menno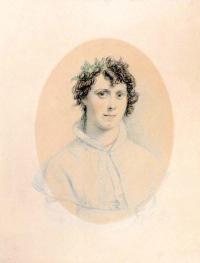 Night
I come, like Oblivion, to sweep away
The scattered beams from the car of day:
The gems which the evening has lavishly strown
Light up the lamps round my ebon throne.
Slowly I float through the realms of space,
Casting my mantle o'er Nature's face,
Weaving the stars in my raven hair,
As I sail through the shadowy fields of air.
All the wild fancies that thought can bring
Lie hid in the folds of my sable wing:
Terror is mine with his phrensied crew,
Fear with her cheek of marble hue,
And sorrow, that shuns the eye of day,
Pours out to me her plaintive lay.
I am the type of that awful gloom
Which involves the cradle and wraps the tomb;
Chilling the soul with its mystical sway;
Chasing the day-dreams of beauty away;
Till man views the banner by me unfurled,
As the awful veil of the unknown world;
The emblem of all he fears beneath
The solemn garb of the spoiler death!
Susanna Moodie
Night (Poem)
(1803 – 1885)
• fleursdumal.nl magazine
More in: Archive M-N, Archive M-N, CLASSIC POETRY
In 2020 organiseert het Museum voor Schone Kunsten (MSK) Gent de grootste Jan van Eyck-tentoonstelling ooit. Wereldwijd zijn er van deze Vlaamse meester slechts een twintigtal werken bewaard. Zeker de helft daarvan reist naar ons museum. Hier worden ze samengebracht met werk uit Van Eycks atelier en kopieën van intussen verdwenen schilderijen. Maar ook met meer dan 100 topstukken uit de late middeleeuwen. Daarvoor worden maar liefst 13 museumzalen heringericht.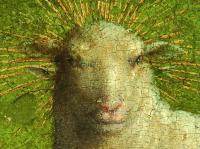 Het Museum voor Schone Kunsten (MSK) in Gent is een museum voor jong en oud. Het is een levendige ontmoetingsplaats waar je kunst van de Middeleeuwen tot vandaag ontdekt in een unieke omgeving. Tijdens de tentoonstelling 'Van Eyck. Een optische revolutie' maken we de Middeleeuwse kunst van Van Eyck en zijn getalenteerde tijdgenoten tastbaar in het nu. Iedereen komt dichterbij Van Eyck dan ooit en ontdekt zo hoe revolutionair Van Eyck toen was en hoe belangrijk hij nu nog steeds is.
  # Meer informatie op de website vaneyck2020

• fleursdumal.nl magazine
More in: - Book News, Archive E-F, Art & Literature News, AUDIO, CINEMA, RADIO & TV, CATHEDRALS, FDM Art Gallery, Historia Belgica, Jan van Eyck
Tujan al-Bukhaiti is a 17-year-old Yemeni refugee. She is being tried in Jordan on charges of 'blasphemy' and 'insulting religious figures' over her social media posts, including posts by her dad that she has shared. Stopped from going to school
On 11 December 2019 Tujan's school threatened to expel her for sharing 'beliefs that do not represent the school' on her Facebook page. When she refused their ultimatum they banned her from attending classes.
A week later she was brought in by police for questioning and a statement was taken without her parents or lawyer there. This is illegal and violates her right to a fair trial.
When she was questioned she says that an officer went through her Facebook page insulting various members of her family.
Tujan has been made to go to court three times for her trial and each time the date has been postponed. She is facing potentially a month in prison and a lifetime criminal record just for expressing her views. If Jordan allows the trial to go ahead they will be breaking international law by violating her right to freedom of expression. This young woman should not be punished just for speaking her mind.
Tujan is just a teenager. As a refugee, she's already been through so much. Jordan should drop this case immediately and let her get on with her studies.
Please send an email to Jordan's Minister of Justice .
# More information on website of Amnesty International UK
• fleursdumal.nl magazine
More in: AUDIO, CINEMA, RADIO & TV, MUSEUM OF PUBLIC PROTEST, PRESS & PUBLISHING, REPRESSION OF WRITERS, JOURNALISTS & ARTISTS, The talk of the town
 Rebellen en dwarsdenkers
De 85ste Boekenweek staat in het teken van hen die ons voorstellingsvermogen vergroten: de rebellen en dwarsdenkers. Het lezen van boeken zet namelijk aan
tot nadenken, zodat lezers begrip ontwikkelen voor anderen en minder vasthouden aan vooroordelen (bron: KVB Boekwerk, De impact van het boek). Van de dromerige dwarsdenker die veilig thuis afreist naar een andere wereld tot de rebel die zijn messcherpe pen als wapen gebruikt tegen de status quo. In de literatuur is er ruimte voor al die geluiden. Het lef van schrijvers om taboes te doorbreken en een steen in de vijver te gooien is van levensbelang voor onze samenleving. Daarom koesteren we de vrijheid die door schrijvers genomen wordt om tegen de stroom in te werken, om dwars en vervelend te zijn, onaangepast en onafhankelijk.
 Een greep uit rebelse boeken en dwarse schrijvers
De rebellen van de literatuur hebben altijd ons denken beïnvloed: stoere, onorthodoxe, eigengereide auteurs als Multatuli, Annie M.G. Schmidt, Willem Frederik Hermans, Astrid
Roemer, Dimitri Verhulst en Charlotte Mutsaers hebben werelden geopend. Rebelse personages en dwarse karakters zoals Don Quichot, Madame Bovary, Tommy Wieringa's Joe Speedboot, Esther Gerritsens Roxy en Hava uit Aafke Romeijns Concept M houden een spiegel voor en laten ons nadenken over wie wij zijn. Schrijvers als Jan Cremer, Connie Palmen, Anna Blaman en Jan Wolkers zoeken grenzen van de literatuur op en verleggen ze. Boeken kunnen weerstand oproepen, kunnen verboden worden en verbrand, maar de kracht van de woorden laat zich niet temmen. Nabokovs Lolita, Houellebecqs Onderworpen of Erasmus' Lof der zotheid hebben onder vuur gelegen, maar zijn inmiddels onmiskenbare oriëntatiepunten in het literaire landschap. Om de steeds veranderende wereld om ons heen te begrijpen, hebben we dwarsdenkers en ordescheppers nodig. Renate Rubinstein en Anton de Kom hebben ons bewust gemaakt van onze oogkleppen. Ook door non-fictie prikkelen, stimuleren en scherpen we onze geest. Het maatschappelijk debat op de meest uiteenlopende onderwerpen wordt bepaald door dappere en dwarse denkers: Dick Swaab en Rosanne Hertzberger, Rutger Bregman en Joris Luyendijk, Anousha Nzume en Paul Scheffer.
• De 85ste Boekenweek vindt plaats van zaterdag 7 t/m zondag 15 maart 2020
• Het boekenweekgeschenk is dit jaar geschreven door Annejet van der Zijl: Leon & Juliette. Een  liefdesgeschiedenis
• Özcan Akyol schrijft dit jaar het Boekenweekessay: Generaal zonder leger.
• Ellen Deckwitz schrijft Boekenweekgedicht 2020
#  Meer informatie op website Boekenweek
• fleursdumal.nl magazine
More in: - Book Lovers, - Book News, - Book Stories, - Bookstores, AUDIO, CINEMA, RADIO & TV, Boekenweek, PRESS & PUBLISHING
Belofte
Het zal tijd worden, ja? En dat zal het blijven
worden. Steeds meer zal er van zijn. Beloofd.
Spanning van kader mag je verwachten, ook
trilling van doek. En luister goed: uit een wijk
vol zwanen klinkt een aria van mistige dagen.
Bert Bevers
Ongepubliceerd
Bert Bevers is a poet and writer who lives and works in Antwerp (Be)
• fleursdumal.nl magazine
More in: Archive A-B, Archive A-B, Bevers, Bert
America
I
Where the wings of a sunny Dome expand
I saw a Banner in gladsome air-
Starry, like Berenice's Hair-
Afloat in broadened bravery there;
With undulating long-drawn flow,
As rolled Brazilian billows go
Voluminously o'er the Line.
The Land reposed in peace below;
The children in their glee
Were folded to the exulting heart
Of young Maternity.
II
Later, and it streamed in fight
When tempest mingled with the fray,
And over the spear-point of the shaft
I saw the ambiguous lightning play.
Valor with Valor strove, and died:
Fierce was Despair, and cruel was Pride;
And the lorn Mother speechless stood,
Pale at the fury of her brood.
III
Yet later, and the silk did wind
Her fair cold for;
Little availed the shining shroud,
Though ruddy in hue, to cheer or warm
A watcher looked upon her low, and said-
She sleeps, but sleeps, she is not dead.
But in that sleep contortion showed
The terror of the vision there-
A silent vision unavowed,
Revealing earth's foundation bare,
And Gorgon in her hidden place.
It was a thing of fear to see
So foul a dream upon so fair a face,
And the dreamer lying in that starry shroud.
IV
But from the trance she sudden broke-
The trance, or death into promoted life;
At her feet a shivered yoke,
And in her aspect turned to heaven
No trace of passion or of strife-
A clear calm look. It spake of pain,
But such as purifies from stain-
Sharp pangs that never come again-
And triumph repressed by knowledge meet,
Power delicate, and hope grown wise,
And youth matured for age's seat-
Law on her brow and empire in her eyes.
So she, with graver air and lifted flag;
While the shadow, chased by light,
Fled along the far-brawn height,
And left her on the crag.
Herman Melville
(1819 – 1891)
America
• fleursdumal.nl magazine
More in: Archive M-N, Archive M-N, Herman Melville
The End of the World
Act II
As before, a little while after. The room is empty when the curtain goes up. SOLLERS runs in and paces about, but stops short when he catches sight of a pot dog on the mantlepiece.
Sollers
The pace it is coming down! – What to do now? –
My brain has stopt: it's like a clock that's fallen
Out of a window and broke all its cogs. –
Where's that old cider, Vine would have us pay
Twopence a glass for? Let's try how it smells:
Old Foxwhelp, and a humming stingo it is!
[To the pot dog]
Hullo, you! Whaty are you grinning at? –
I know!
There'll be no score against me for this drink!
Of that score! I've drunk it down for a week
With every gulp of cider, and every gulp
Was half the beauty it should have been, the score
So scratcht my swallowing throat, like a wasp in the drink!
And I need never have heeded it! –
Old grinning dog! You've seen me happy here;
And now, all's done! But do you know this too,
That I can break you now, and never called
To pay for you? [Throwing the dog on the floor.]
I shall be savage soon!
We're leaving all this! – O, and it was so pleasant
Here, in here, of an evening. – Smash!
[He sweeps a lot of crockery on to the floor.]
It's all no good! Let's make a wreck of it all!
[Picking up a chair and swinging it.]
Damn me! Now I'm forgetting to drink, and soon
'Twill be too late. Where's there a mug not shivered?
[He goes to draw himself cider. MERRICK rushes in.]
Merrick
You at the barrels, too? Out of the road!
[He pushes SOLLERS away and spills his mug.]
Sollers
Go and kick out of door, you black donkey.
Merrick
Let me come at the vessel, will you?
[They wrestle savagely.]
Sollers
Keep off;
I'm the first here. Lap what you've spilt of mine.
Merrick
You with your chiselling and screw-driving,
Your wooden work, you bidding me, the man
Who hammers a meaning into red hot iron?
[VINE comes in slowly. He is weeping; the two wrestlers stop and stare at him, as he sits down, and holds his head in his hands, sobbing.]
Vine  O this is a cruel affair!
Sillers
Here's Vine crying!
Vine
I've seen the moon.
Merrick
The moon? 'Tisn't the moon
That's tumbling on us, but yon raging star.
What notion now is clotted in your head?
Vine
I've seen the moon; it has nigh broke my heart.
Sollers
Not the moon too jumping out of her ways?
Vine
No, no; – but going quietly and shining,
Pushing away a flimsy gentle cloud
That would drift smoky round her, fending it off
Wuth steady rounds of blue and yellow light.
It was not much to see. She was no more
Than a curved bit of silver rind. But I
Never before so noted her –
Sollers
What he said,
The dowser!
Merrick
Ay, about his yellowhammers.
Sollers
And there's a kind of stifle in the air
Already!
Merrick
It seems to me, my breathing goes
All hot down my windpipe, but as cider
Mulled and steaming travels down my swallow.
Sollers
And a queer racing through my ears of blood.
Herrick
I wonder, is the star come closer still?
Sollers
O, close, I know, and viciously heading down.
Vine
She was so silver! and the sun had left
A kind of tawny red, a dust of fine
Thin light upon the blue where she was lying, –
Just a curled paring of the moon, amid
The faint grey cloud that set the gleaming wheel
Around the tilted slip of shining silver.
O it did seem to me so safe and homely,
The moon quietly going about the earth;
It's a rare place we have to live in, here;
And life is such a comfortable thing –
And what's the sense of it all? Naught but to make
Cruel as may be the slaughtering of it.
Sollers
It beats my mind!
[He begins to walk up and down desparately.]
Merrick
'Twas bound to come sometime,
Bound to come, I suppose. 'Tis a poor thing
For us, to fall plumb in the chance of it;
But, now or another time, 'twas bound to be. –
I have been thinking back. When I was a lad
I was delighted with my life: there seemed
Naught but things to enjoy. Say we were bathing:
There'ld be the cool smell of the water, and cool
The splashing under the trees: but I did loathe
The sinking mud slithering round my feet,
And I did love to loathe it so! And then
We'ld troop to kill a wasp's nest; and for sure
I would be stung; and if I liked the dusk
And singing and the game of it all, I loved
The smart of the stings, and fleeing the buzzing furies.
And sometimes I'ld be looking at myself
Making so much of everything; there'ld seem
A part of me speaking about myself:
' You know, this is much more than being happy.
'Tis hunger of some power in you, that lives
On your heart's welcome for all sorts of luck,
But always looks beyond you for its meaning. '
And that's the way the world's kept going on,
I believe now. Misery and delight
Have both had liking welcome from it, both
Have made the world keen to be glad and sorry.
For why? It felt the living power thrive
The more it made everything, good and bad,
Its own belonging, forged to its own affair, –
The living power that would do wonders some day.
I don't know if you take me?
Sollers
I do, fine;
I've felt the very thought go through my mind
When I was at my wains; though 'twas a thing
Of such a flight I could not read its colour. –
Why was I like a man sworn to a thing
Working to have my wains in every curve,
Ay, every teneon, right and as they should be?
Not for myself, not even for those wains:
But to keep in me living at its best
The skill that must go forward and shape the world,
Helping it on to make some masterpiece.
Merrick
And never was there aught to come of it!
The world was always looking to use its life
In some great handsome way at last. And now –
We are just fooled. There never was any good
In the world going on or being at all.
The fine things life has plotted to do are worth
A rotten toadstool kickt to flying bits.
End of the World? Ay, and the end of a joke.
Vine
Well, Huff's the man for this turn.
Merrick
Ay, the good man!
He could but grunt when times were pleasant; now
There's misery enough to make him trumpet.
And yet, by God, he shan't come blowing his horn
Over my misery!
We are just fooled, did I say? – We fooled ourselves,
Looking for worth in what was still to come;
And now there'a a stop to our innings. Well, that's fair:
I've been a living man, and might have been
Nothing at all! I've had the world about me,
And felt it as my own concern. What else
Should I be crying for? I've had my turn.
The world may be for the sake of naught at last,
But it has been for my sake: I've had that.
[He sits again, and broods.]
Sollers
I can't stay here. I must be where my sight
May silence with its business all my thinking –
Though it will be the star plunged down so close
It puffs its flaming vengeance in my face.
[He goes.]
Vine
I wish there were someone who had done me wrong,
Like Huff with his wife and Shale; I wish there were
Somebody I would like to see go crazed
With staring fright. I'ld have my pleasure then
Of living on into the End of the World.
But there is no one at all for me, no one
Now my poor wife is gone.
Merrick
Why what did she
To harm you?
Vine
Didn't she marry me? – It's true
She made it come all right. She died at last.
Besides, it would be wasting wishes on her,
To be in hopes of her weeping at this.
She'ld have her hands on her hops and her tongue jumping
As nimble as a stoat, delighting round
The way the world's to be terrible and tormented. –
Ay, but I'll have a thing to tell her now
When she begins to ask the news! I'll say
' You've misst such a show as never was nor will be,
A roaring great affair of death and ruin;
And I was there – the world smasht to sparkles! '
O, I can see her vext at that!
[MERRICK has been sunk in thought during this, but VINE seems to brighten at this notion, and speaks quite cheerfully to HUFF, who now comes in, looking mopish, and sits down]
Vine
We've all been envying you, Huff. You're well off,
You with your goodness and your enemies
Showing you how to relish it with their terror.
When do you mean the gibing is to start?
Huff
There's time enough.
Vine
O, do they still hold out?
If they should be for spiting you to the last!
You'ld best keep on at them: think out a list
Of frantic things for them to do, when air
Is scorching smother and the sin they did
Frightens their hearts. You'll shout them into fear,
I undertake, if you find breath enough.
Huff
You have the breath. What's all your pester for?
You leave me be.
Vine
Why, you're to do for me
What I can't do myself. – And yet it's hard
To make out where Shale hurt you. What's the sum
Of all he did to you? Got you quit of a marriage
Without the upset of a funeral.
Huff
Wyy need you blurt your rambling mind at me?
Let me bide quiet in my thought awhile,
And it's a little while we have for thought.
Merrick
I know your thought. Paddling round and around,
Like a squirrel working in a spinning cage
With his neck stretcht to have his chin poke up,
And silly feet busy and always going;
Paddling round the story of your good life,
Your small good life, and how the decent men
Have jeered at your wry antic.
Huff
My good life!
And what good has my goodness been to me?
You show me that! Somebody show me that!
A caterpillar munching a cabbage-heart,
Always drudging further and further from
The sounds and lights of the world, never abroad
Nor flying free in warmth and air sweet-smelling:
A crawling caterpillar, eating his life
In a deaf dark – that's my gain of goodness!
And it's too late to hatch out now! –
I can but fancy what I might have been;
I scarce know how to sin! – But I believe
A long while back I did come near to it.
Merrick
Well done! – O but I should have guesst all this!
Huff
I was in Droitwich; and the sight of the place
Is where they cook the brine: a long dark shed,
Hot as an oven, full of a grey steam
And ruddy light that leaks out of the furnace;
And stirring the troughs, ladling the brine that boils
As thick as treacle, a double standing row,
Women – boldly talking in wicked jokes
All day long. I went to see 'em. It was
A wonderful rousing sight. Not one of them
Was really wearing clothes: half of a sack
Pinned in an apron was enough for most,
And here and there might be a petticoat;
But nothing in the way of bodices –
O, they knew words to shame a carter's face!
Merrick
This is the thought you would be quiet in!
Huff
Where else can I be quiet? Now there's an end
Of daring, 'tis the one place my life has made
Where I may try to dare in thought. I mind,
When I stood in the midst of those bare women,
All at once, outburst with a rising buzz,
A mob of flying thoughts was wild in me:
Things I might do swarmed in my brain pell-mell,
Like a heap of flies kickt into humming cloud.
I beat them down; and now I cannot tell
For certain what they were. I can call up
Naught venturesome and darting like their style;
Very tame braveries now! – O Shale's the man
To smile upon the End of the World; 'tis Shale
Has lived the bold stiff fashion, and filled himself
With thinking pride in what a man may do. –
I wish I had seen those women more than once!
Vine
Well, here's an upside down! This is old Huff!
What have you been in your heart all these years?
The man you were or the new man you are?
Huff
Just a dead flesh!
Merrick
Nay, Huff the good man at least
Was something alive, though snarling like trapt vermin.
But this? What's this for the figure of a man?
'Tis a boy's smutty picture on a wall.
Huff
I was alive, was I? Like a blind bird
That flies and cannot see the flight it takes,
Feeling it with mere rowing of its wings.
But Shale – he's had a stirring sense of what he is.
[Shouting outside. Then SOLLERS walks in again, very quiet and steady. He stands in the middle, looking down on the floor ]
Vine
What do they holla for there?
Sollers
The earth.
Merrick
The earth?
Sollers
The earth's afire.
Huff
The earth blazing already?
[Shouts again.]
O, not so soon as this?
Vine
What sort of fire?
Sollers
The earth has caught the heat of the star, you fool.
Merrick
I know: there's come some dazzle in your eyes
From facing to the star; a lamp would do it.
Huff
It will be that. Your sight, being so strained,
Is flashing of itself.
Sollers
Way what you like.
There's a red flare out of the land beyond
Looking over the hills into our valley.
The thing's begun, 'tis certain. Go and see.
Vine
I won't see that. I will stay here.
Sollers
Ay, creep
Into your oven. You'll be cooler there. –
O my God, we'll all be coals in an hour!
[Shouts again.]
Huff
And I have naught to stand in my heart upright,
And vow it made my living time worth more
Than if my time had been death in a grave!
[Several persons run in.]
The Crown
1. The river's the place!
2. The only safe place now!
3. Best all charge down to the river!
4. For there's a blaze,
A travelling blaze comes racing along the earth.
Sollers
'Tis true. The air's red-hot above the hills.
The Crown
1. Ay, but he burning now crests the hill-tops
In quiver of yellow flame.
2. And a great smoke
Waving and tumbling upward.
3. The river now!
4. The only place we have, not be be roasted!
Merrick
And what will make us water-rats or otters,
To keep our breath still living through a dive
That lasts until the earth's burnt out? Or how
Would that trick serve, when we stand up to gasp,
And find the star waiting for our plunged heads
To knock them into pummy?
Vine
Scarce more dazed
I'ld be with that than now. I shall be bound,
When I'm to give my wife the tale of it all,
To be divising: more of this to-do
My mind won't carry.
Huff
O ashamed I am,
Ashamed! – It needn't have been downright fears,
Such as the braving men, the like of Shale,
Do easily, and smile, keeping them up.
If I could look back to one manful hour
Of romping in the face of all my goodness! –
[SHALE comes in, dragging Mrs HUFF by the hand.]
Shale
Huff! Where's Huff? – Huff, you must take her back!
You'll take her back? She's yours: I give her up.
Merrick
Belike here's something bold again.
Mrs Huff [to SHALE]
Once more,
Listen.
Shale
I will not listen. There's no time
For aught but giving you back where you belong;
And that's with you, Huff. Take her.
Huff
Here is depth
I cannot see to. Is it your last fling? –
The dolt I am in these things! – What's this way
You've found of living wickedly to the end?
Shale
Scorn as you please, but take her back, man, take her.
Huff
But she's my wife! Take her back now? What for?
Mrs Huff
What for? Have you not known of thieves that throw
Their robbery down, soon as they hear a step
Sounding behind them on the road, and run
A long way off, and pull an honest face?
Ay, see Shale's eyes practising baby-looks!
He never stole, not he!
Shale
Don't hear her talk.
Mrs Huff
But he was a talker once! Love was the thing;
And love, he swore, would make the wrong go right,
And Huff was a kind of devil – and that's true –
Huff
What? I've been devilish and never knew?
Mrs Huff
The devil in the world that hates all love.
But Shale said, he'd the love in him would hold
If the world's frame and the fate of men were crackt.
Shale
What I said!
Whoever thought the world was going to crack?
Mrs Huff
And now he hears someone move behind him. –
They'll say, perhaps, ' You stole this! ' – Down it goes,
Thrown to the ditry road – thrown to Huff!
Shale
Yes, to the owner.
Mrs Huff
It was not such brave thieving
You did not take me from my owner, Shale:
There's an old robber will do that some day,
Not you.
Vine
Were you thinking of me then, missis?
Mrs Huff [still to SHALE]
You found me lost in the dirt: I was with Huff.
You lifted me from there; and there again,
Like a frightened urchin, you're for throwing me.
Shale
Let it be that! I'm firm
Not to have you about me, when the thing,
Whatever it is, that's standing now behind
The burning of the world, comes out on us.
Huff
The way men cheat! This windle-stalk was he
Would hold a show of spirit for the world
To study while it ruined! – Make what you please
Of your short wrangle here, but leave me out.
I have my thoughts – O far enough from this.
[Turning away.]
Shale [seizing him]
You shall not put me off. I tell you, Huff,
You are to take her back now.
Huff
Take her back!
And what has she to do with what I want?
Shale
Isn't she yours? I must be quit of her;
I'll not be in the risk of keeping her.
She's yours!
Huff
And what's the good of her now to me?
What's the good of a woman whom I've married?
[During this, WARP the molecatcher has come in.]
Warp
Shale and Huff at their old pother again!
Merrick
The molecather!
Sollers
Warp, have you travelled far?
Is it through frenzy and ghastly crowds you've come?
Vine
Have you got dreadful things to tell us, Warp?
Warp
Why, no.
But seemingly you'ld have had news for me,
If I'd come later. Is Huff to murder Shale,
Or Shale for murdering Huff? One way or 'tother,
'Tis time 'twas settled surely. – Mrs Huff
They're neither of them worth you: here's your health.
[Draws and drinks.]
Huff
Where have you been? Are you not new from folk
That throng together in a pelting horror?
Warp
Do you think the whole land hearkens to the flurry
Of an old dog biting at a young dog's throat?
Merrick
No, no! Not their shrill yapping; you've not heard
The world's near to be blasted?
Warp
No mutter of it.
I am from walking the whole ground I trap,
And there's no likeness of it, but the moles
I've turned up dead and dried out of three counties.
Sollers
Why, but the fire that's eating the whole earth;
The breath of it is scarlet in the sky!
You must have seen that?
Warp
But what's taken you?
You are like boys that go to hunt for ghosts,
And turn the scuttle of rats to a roused demon
Crawling to shut the door of the barn they search.
Fire? Yes, fire is playing a pretty game
Yonder, and has its golden fun to itself,
Seemingly.
Sollers
You don't know what 'tis that burns?
Warp
Call me a mole and not a molecatcher
If I do not. It is a rick that burns;
And a strange thing I'll count it if the rick
Be not old Huff's.
Sollers
That flare a fired stack?
Huff
Only one of my ricks alight? O Glory?
There may be chance for me yet.
Merrick
Best take the train
To Droitwich, Huff.
Vine [at the door]
It would be like a stack,
But for the star.
Sollers [to WARP]
Yes, as you're so clever,
You can talk down maybe yon brandishing star!
Warp
O, 'tis the star has flickt your brains? Indeed,
The tail swings long enough to-night for that.
Well, look your best at it; 'tis off again
To go its rounds, they tell me, from now on;
And the next time it swaggers in our sky,
The moles a long while will have tired themsleves
Of having their easy joke with me.
[A pause.]
Merrick
You mean
The flight of the star is from us?
Sollers
But the world,
The whole world reckons on it battering us!
Warp
Who told you that?
Sollers
A dowser.
Merrick
Where's he gone?
Warp
A dowser! say a trampling conjurer.
You'll believe aught, if you believe a dowser.
Sollers
I had it in me to be doubting him.
Merrick
The noise you made was like that! But I knew
You'ld laugh at me, so sure you were the world
Would shiver like a bursting grindlestone:
Else I'ld have said out loud, 'twas a fool's whimsy.
Vine
Where are you now? What am I now to think?
Your minds run round in puzzles, like chased hares.
I cannot sight them.
Merrick
Think of going to bed.
Sollers
And dreaming prices for your pigs.
Merrick
O Warp,
You should have seen Vine crying! The moon, he said,
The silver moon! Just like an onion 'twas
To stir the water in his eyes.
Sollers
He's left
A puddle of his tears where he was droopt
Over the table.
Vine
There's to be no ruin? –
But what's the word of a molecatcher, to crow
So ringing over a dowser's word?
Warp
I'll tell you.
These dowsers live on lies: my trade's the truth.
I can read moles, and the way they've dug their journeys,
Where you'ld not see a wrinkle.
Vine
And he knows
The buried water.
Warp
There's always buried water,
If you prod deep enough. A dowser finds
Because the whole earth's floating, like a raft.
What does he know? A twitching in this thews;
A dog asleep knows that much. What I know
I've learnt, and if I'd learnt it wrong, I'ld starve.
And if I'm right about the grubbing moles,
Won't I be right for news of walking men?
Merrick
Of course you're right. Let's put the whole thing by,
And have a pleasant drink.
Shale [to Mrs HUFF]
You must be tired
With all this story. Shall we be off for home?
Huff
You brass! You don't go now with her! She's mine!
You gave her up.
Shale
And you made nothing of her.
[To Mrs Huff]
Come on.
Mrs Huff
Warp, will you do a thing for me?
Warp
A hundred things.
Mrs Huff
Then slap me these cur-dogs.
WarpF I N
I will. Where will I slap them, and which first?
Mrs Huff
Maybe 'twill do if you but laugh at them.
Warp
I'll try for that; but they are not good jokes;
Though there's a kind of monkey-look about them.
Mrs Huff
They thinking I'ld be near one or the other
After this night! Will I be made no more
Than clay that children puddle to their minds,
Moulding it what they fancy? – Shale was brave:
He made a bogy and defied it, till
He frightened of his work and ran away.
But Huff! – Huff was for modelling wickedly.
Huff
Who told you that?
Mrs Huff
I need no one's telling.
I was your wife once. Don't I know your goodness?
A stupid heart gone sour with jealousy,
To feel its blood too dull and thick for sinning. –
Yes, Huff would figure a wicked thought, but had
No notion how, and flung the clay aside. –
O they were gaudy colours both! But now
Fear has bleacht their swagger and left them blank,
Fear of a loon that cried, End of the World!
Huff
Shale, do you know what we're to do?
Shale
I'ld like
To have the handling of that dowser-man.
Huff
Just that, my lad, just that!
Warp
And your fired rick?
Huff
Let it be blazes! Quick, Shale, after him!
I'll tramp the nght out, but I'll take the rogue.
Shale [to the others]
You wait, and see us haul him by the ears,
And swim the blatherer in Huff's farm-yard pond.
[As HUFF and SHALE go out, they see the comet before them.]
Huff
The devil's own star is tha!
Shale
And floats as calm
As a pike basking.
Huff
There shouldn't be such stars!
Shale
Neither such dowsers,and we'll learn him that.
[They go off together.]
Sollers
Why the star's dwindling now, surely.
Merrick
O, small
And dull now to the glowing size it was.
Vine
But is it certain there'll be nothing smasht?
Not even a house knockt roaring down in crumbles?
– And I did think, I'ld open my wife's mouth
With envy of the dreadful things I'd seen!
Curtain.
Lascelles Abercrombie
(1881 – 1938)
The End of the World, Act II
 F I N
• fleursdumal.nl magazine
More in: Archive A-B, Archive A-B, THEATRE
Thank you for reading FLEURSDUMAL.NL - magazine for art & literature