Thrillers
·
Jo Nesbø: Macbeth. Blut wird mit Blut bezahlt (Thriller)
·
The Wife Between Us: A Novel by Greer Hendricks & Sarah Pekkanen
·
Stephen King: The Outsider. A Novel
·
Ivory Pearl by Jean-Patrick Manchette
·
Der Boxer historischer Roman von Szczepan Twardoch
·
David Lagercrantz: The Girl Who Takes an Eye for an Eye
·
QUICKSAND BY HENNING MANKELL
·
FRANK VAN PAMELEN: DE WRAAK VAN VONDEL
·
Harrie Janssens debuteert met roman: MAMA!
·
Literair debuut Hank Denmore: MOORD IN LICHTDRUK
Er kennt seine Feinde nur allzu gut. Inspector Macbeth ist der taffste Cop in einer maroden Industriestadt im Norden.
Einen Deal nach dem anderen lässt er hochgehen, die Drogenbosse beißen sich an ihm die Zähne aus. Doch irgendwann wird die Verlockung zu groß: Geld, Respekt, Macht. Schnell aber wird ihm klar, dass einer wie er, der schon in der Gosse war, niemals ganz nach oben kommen wird. Außer – er tötet.
Angestachelt von seiner Geliebten, schafft er sich einen Konkurrenten nach dem anderen vom Hals. In seinem Blutrausch merkt er nicht, dass er längst jenen dunklen Kräften verfallen ist, denen er einst den Kampf angesagt hat.
Jo Nesbø, 1960 geboren, ist Ökonom, Journalist, Musiker und zählt zu den renommiertesten und innovativsten Krimiautoren seiner Generation. Seine Bücher sind in über 50 Sprachen übersetzt, werden verfilmt, und von seinen Harry-Hole-Thrillern wurden allein im deutschsprachigen Raum über 5 Millionen Exemplare verkauft. »Macbeth« ist sein neuester Thriller, der u.a. in Skandinavien, Großbritannien und den USA auf der Bestsellerliste stand. Jo Nesbø lebt in Oslo.
André Mumot (Übersetzer): André Mumot ist promovierter Kulturwissenschaftler, Journalist, Autor und Literaturübersetzer. Seit 2008 übersetzt er Autoren wie Neil Gaiman, Raquel J. Palacio, Nick Harkaway und Aleksandar Hemon. Er lebt in Berlin.
Jo Nesbø
Macbeth
Blut wird mit Blut bezahlt.
Thriller
Internationaler Bestseller
Originaltitel: Macbeth
Originalverlag: Hogarth
Aus dem Englischen von André Mumot
Gebundenes Buch mit Schutzumschlag
624 Seiten
13,5 x 21,5 cm
ISBN: 978-3-328-60017-6
€ 24,00 [D]
Verlag: Penguin
Erscheinungstermin: 27. August 2018
# new novel
Jo Nesbø – Macbeth
fleursdumal.nl magazine
More in: - Book News, - Bookstores, Archive M-N, Art & Literature News, Tales of Mystery & Imagination, Thrillers, TRANSLATION ARCHIVE
---
Thriller with film rights sold to the creators of The Girl On the Train.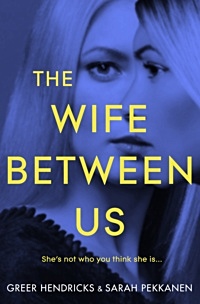 This one will keep you guessing.' – Anita Shreve, author of The Stars are Fire When you read this book, you will make many assumptions. It's about a jealous wife, obsessed with her replacement. It's about a younger woman set to marry the man she loves.
The first wife seems like a disaster; her replacement is the perfect woman. You will assume you know the motives, the history, the anatomy of the relationships. You will be wrong. The Wife Between Us is the first collaboration between Greer Hendricks and Sarah Pekkanen.
Greer Hendricks spent over two decades as an editor. Prior to her tenure in book publishing, she worked at Allure Magazine and earned her Masters in Journalism from Columbia University. Her writing has been published in the New York Times and Publishers Weekly. Greer lives in Manhattan with her husband, two children, and very needy dog, Rocky. The Wife Between Us is her first novel.
Sarah Pekkanen is the internationally and USA Today bestselling author of several novels including Skipping a Beat. A former investigative journalist and feature writer, her work has been published in The Washington Post, USA Today, and many others. She is the mother of three sons and lives just outside Washington, D.C.
Greer Hendricks & Sarah Pekkanen
The Wife Between Us
Trade Paperback
Publ Date: July 26, 2018
Category: Fiction / Thriller
Publisher: Pan Books / Macmillan
Pages: 352
Language: English
ISBN-10: 1509842837
ISBN-13: 978-1509842834
new books
fleursdumal.nl magazine
More in: - Book News, - Bookstores, Archive G-H, Archive O-P, Art & Literature News, Thrillers
---
An unspeakable crime. A confounding investigation. At a time when the King brand has never been stronger, he has delivered one of his most unsettling and compulsively readable stories.
An eleven-year-old boy's violated corpse is found in a town park. Eyewitnesses and fingerprints point unmistakably to one of Flint City's most popular citizens. He is Terry Maitland, Little League coach, English teacher, husband, and father of two girls. Detective Ralph Anderson, whose son Maitland once coached, orders a quick and very public arrest. Maitland has an alibi, but Anderson and the district attorney soon add DNA evidence to go with the fingerprints and witnesses. Their case seems ironclad.
As the investigation expands and horrifying answers begin to emerge, King's propulsive story kicks into high gear, generating strong tension and almost unbearable suspense. Terry Maitland seems like a nice guy, but is he wearing another face? When the answer comes, it will shock you as only Stephen King can.
Stephen King is the author of more than fifty books, all of them worldwide bestsellers. His recent work includes The Bill Hodges Trilogy, Revival, and Doctor Sleep. His novel 11/22/63 was named a top ten book of 2011 by The New York Times Book Review and won the Los Angeles Times Book Prize for Mystery/Thriller as well as the Best Hardcover Book Award from the International Thriller Writers Association. He is the recipient of the 2003 National Book Foundation Medal for Distinguished Contribution to American Letters. He lives in Bangor, Maine, with his wife, novelist Tabitha King.
The Outsider
A Novel
By Stephen King (Author)
Language: English
Genre Horror, Crime fiction
Published: May 22, 2018
Publisher: Scribner
Media type Print (hardcover)
Pages 576
ISBN-10: 1501180983
ISBN 978-1501180989
Price $18.90
new books
fleursdumal.nl magazine
More in: - Book News, Archive K-L, Art & Literature News, Stephen King, Tales of Mystery & Imagination, Thrillers
---
Set in Cuba's Sierra Maestra in the 1950s, in the days leading up to the Revolution–Manchette's unfinished masterpiece with a fearless female protagonist.
Out of the wreckage of World War II swaggers Ivory Pearl, so named (rhymes with girl) by some British soldiers who made her their mascot, a mere kid, orphaned, survivor of God knows what, but fluent in French, English, smoking, and drinking. In Berlin, Ivy meets Samuel Farakhan, a rich closeted intelligence officer. Farakhan proposes to adopt her and help her to become the photographer she wants to be; his relationship to her will provide a certain cover for him. And she is an asset. The deal is struck…
1956: Ivy has seen every conflict the postwar world has on offer, from Vietnam to East Berlin, and has published her photographs in slick periodicals, but she is sick to death of death and bored with life and love. It's time for a break. Ivy heads to Cuba, the Sierra Maestra.
History, however, doesn't take vacations.
Ivory Pearl was Jean-Patrick Manchette's last book, representing a new turn in his writing. It was to be the first of a series of ambitious historical thrillers about the "wrong times" we live in. Though left unfinished when Manchette died, the book, whose full plot has been filled in here from the author's notes, is a masterpiece of bold suspense and black comedy: chilling, caustic, and perfectly choreographed.
Jean-Patrick Manchette (1942–1995) was a genre-redefining French crime novelist, screenwriter, critic, and translator. Born in Marseille to a family of relatively modest means, Manchette grew up in a southwestern suburb of Paris, where he wrote from an early age. While a student of English literature at the Sorbonne, he contributed articles to the newspaper La Voie communiste and became active in the national students' union.
In 1961 he married, and with his wife Mélissa began translating American crime fiction—he would go on to translate the works of such writers as Donald Westlake, Ross Thomas, and Margaret Millar, often for Gallimard's Série noire.  Throughout the 1960s Manchette supported himself with various jobs writing television scripts, screenplays, young-adult books, and film novelizations. In 1971 he published his first novel, a collaboration with Jean-Pierre Bastid, and embarked on his literary career in earnest, producing ten subsequent works over the course of the next two decades and establishing a new genre of French novel, the néo-polar (distinguished from traditional detective novel, or polar, by its political engagement and social radicalism). During the 1980s, Manchette published celebrated translations of Alan Moore's Watchmen graphic novels for a bande-dessinée publishing house co-founded by his son, Doug Headline. In addition to Fatale (also available as an NYRB Classic), Manchette's novels Three to Kill and The Prone Gunman, as well as Jacques Tardi's graphic-novel adaptations of them (titled West Coast Blues and Like a Sniper Lining Up His Shot, respectively), are available in English.
Ivory Pearl
by Jean-Patrick Manchette,
translated from the French by Donald Nicholson-Smith,
introduction by Doug Headline,
with an afterword by Gary Indiana
Paperback – $14.95
Published by NYRB
An NYRB Classics Original
Publication Date: May 1, 2018
208 Pages
ISBN 9781681372105
French Literature
Literary Fiction
new translations
fleursdumal.nl magazine
More in: - Book News, - Book Stories, Archive M-N, Thrillers, TRANSLATION ARCHIVE
---
Jakub Shapiro ist ein hoffnungsvoller junger Boxer und überhaupt sehr talentiert.
Das erkennt auch der mächtige Warschauer Unterweltpate Kaplica, der Shapiro zu seinem Vertrauten macht. Doch rechte Putschpläne gegen die polnische Regierung bringen das Imperium Kaplicas in Bedrängnis; er kommt in Haft, als ihm ein politischer Mord angehängt wird. Im Schatten dieser Ereignisse bricht ein regelrechter Krieg der Unterwelt los. Jakub Shapiro muss die Dinge in die Hand nehmen: Er geht gegen Feinde wie Verräter vor, beginnt – aus Leidenschaft und Kalkül – eine fatale Affäre mit der Tochter des Staatsanwalts, muss zugleich seine Frau und Kinder vor dem anschwellenden Hass schützen – und nimmt immer mehr die Rolle des Paten ein.
Der Aufstieg eines Verbrecherhelden zwischen Gewalt, Eleganz und Laster, seine Verletzlichkeit als Jude im Vorkriegs-Warschau: «Der Boxer» ist grandios angelegt und fast filmisch erzählt, ein Panorama mit Sportlern und Schurken, einem Mann mit zwei Gesichtern, glamourösen Huren und charismatischen Gangstern. Ein überragender, thrillerhafter Roman, der eine eruptive Epoche geradezu körperlich erlebbar macht.
Mit Szczepan Twardoch ist Polen zurück auf der Bühne der Weltliteratur.
-Die Welt
Szczepan Twardoch, geboren 1979, ist einer der herausragenden Autoren der polnischen Gegenwartsliteratur. Mit «Morphin» (2012) gelang ihm der Durchbruch, das Buch wurde mit dem Polityka-Passport-Preis ausgezeichnet, Kritik und Leser waren begeistert. Für den ebenfalls hochgelobten Roman «Drach» wurden Twardoch und sein Übersetzer Olaf Kühl 2016 mit dem Brücke Berlin Preis geehrt. Bei polnischen Lesern wie Kritikern übertraf «Der Boxer» diese Erfolge sogar noch. Szczepan Twardoch lebt mit seiner Familie in Pilchowice/Schlesien.
Szczepan Twardoch
Der Boxer
Übersetzt von: Olaf Kühl
Deutsche Erstausgabe
Hardcover
€22,95
Verlag: Rowohlt Berlin
464 Seiten
ISBN: 978-3-7371-0008-3
Erscheinungstermin: 24.01.2018
new books
fleursdumal.nl magazine
More in: - Book News, Archive S-T, Art & Literature News, Thrillers
---
From the author of the #1 international best seller The Girl in the Spider's Web: the new book in the Millennium series, which began with Stieg Larsson's The Girl with the Dragon Tattoo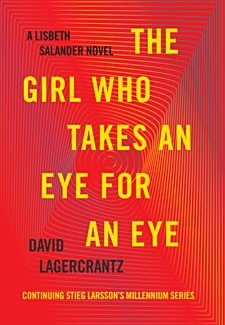 Lisbeth Salander, the girl with the dragon tattoo, the brilliant hacker, the obstinate outsider, the volatile seeker of justice for herself and others—even she has never been able to uncover the most telling facts of her traumatic childhood, the secrets that might finally, fully explain her to herself. Now, when she sees a chance to uncover them once and for all, she enlists the help of Mikael Blomkvist, the editor of the muckraking, investigative journal Millennium. And she will let nothing stop her—not the Islamists she enrages by rescuing a young woman from their brutality; not the prison gang leader who passes a death sentence on her; not the deadly reach of her long-lost twin sister, Camilla; and not the people who will do anything to keep buried knowledge of a sinister pseudoscientific experiment known only as The Registry. Once again, Lisbeth Salander and Mikael Blomkvist, together, are the fierce heart of a thrilling full-tilt novel that takes on some of the most insidious problems facing the world at this very moment.
David Lagercrantz was born in 1962 and is an acclaimed author and journalist. He has written numerous biographies (including the internationally best-selling I Am Zlatan Ibrahimović, for which he was the ghostwriter) and four novels, including Fall of Man in Wilmslow, and the #1 best-selling The Girl in the Spider's Web.
"Lagercrantz's excellent second contribution to Stieg Larsson's Millennium series [is a] complicated, fascinating mystery." Publisher's Weekly
The Girl Who Takes an Eye for an Eye
A Lisbeth Salander novel,
continuing Stieg Larsson's Millennium Series
By David Lagercrantz
Suspense & Thriller – Crime Mysteries
Paperback
Sep 12, 2017
512 Pages
Hardcover
Sep 12, 2017
368 Pages
new books
fleursdumal.nl magazine
More in: - Book News, - Book Stories, Archive K-L, Art & Literature News, Tales of Mystery & Imagination, Thrillers
---
In January 2014 I was informed that I had cancer.
However, Quicksand is not a book about death and destruction, but about what it means to be human.
I have undertaken a journey from my childhood to the man I am today, writing about the key events in my life, and about the people who have given me new perspectives. About men and women I have never met, but wish I had.
I write about love and jealousy, about courage and fear. And about what it is like to live with a potentially fatal illness.
This book is also about why the cave painters 40,000 years ago chose the very darkest places for their fascinating pictures. And about the dreadful troll that we are trying to lock away inside the bedrock of a Swedish mountain for the next 100,000 years.
It is a book about how humanity has lived and continues to live, and about how I have lived and continue to live my own life.
And, not least, about the great zest for life, which came back when I managed to drag myself out of the Quicksand that threatened to suck me down into the abyss. –

Henning Mankell (1948 – 2015)

# "Potent and evocative" – Nick Rennison, The Sunday Times
# "Quicksand, Mankell's final book, is his most excoriating indictment of human folly… An extremely moving swansong." – Jake Kerridge, Sunday Telegraph
# "Quicksand, a hybrid of essay and memoir, reflects knowledgeably on art, religion, childhood and the "final insensibility" that is our dying. Rarely has a writer contemplated the mystery of the end of life with such a wide-ranging curiosity." – Ian Thomson, Evening Standard
Henning Mankell (1948-2015) became a worldwide phenomenon with his crime writing, gripping thrillers and atmospheric novels set in Africa. His prizewinning and critically acclaimed Inspector Wallander Mysteries continue to dominate bestseller lists all over the globe and his books have been translated into forty-five languages and made into numerous international film and television adaptations.
Henning Mankell
Quicksand
Paperback
Ed. Harvill Secker
Translated in English by Laurie Thompson
ISBN: 9781846559952
Henning Mankell:
Drijfzand.
Uit het Zweeds vert. Ceciel Verheij.
De Geus
ISBN: 9044534831
fleursdumal.nl magazine
More in: - Book News, Art & Literature News, Henning Mankell, Thrillers
---
De wraak van Vondel van Frank van Pamelen is een literair labyrint dat teruggaat naar de tijd van Vondel, naar de rederijkers uit de zeventiende eeuw en hun opvolgers. Op twaalf plaatsen in Amsterdam hebben zij sporen nagelaten, aanwijzingen die leiden naar het best bewaarde geheim uit de vaderlandse geschiedenis. Een geheim met gevolgen voor de troonswisseling. Aan journalist Maaike van Reede de taak om het mysterie op te lossen. Ze belandt in een doolhof van dichtregels en cryptische verwijzingen en heeft nog achttien uur tot de troonswisseling. De wraak van Vondel is voor de lezers van Dan Brown en IV van Arjen Lubach.
Frank van Pamelen werd op 17 juni 1965 geboren in Terneuzen, studeerde Letteren aan de Katholieke Universiteit Brabant en is schrijver, dichter en kleinkunstenaar. Hij woont met vrouw en dochters in Tilburg. Van Pamelen schrijft cabaretpogramma's, musicals, jeugdboeken, kinderliedjes, columns, gedichten en teksten voor radio en televisie.
Zijn werk was te horen en te lezen bij o.a. De Tweede Ronde, Brabants Dagblad, Trouw, Ook Dat Nog (KRO), VOF de Kunst, Vroege Vogels (VARA), NRC Next, Theater van het Sentiment (KRO), Dit is de Dag (EO) en Cappuccino (NCRV).
Zijn boeken verschijnen bij Ambo|Anthos (literaire thriller), Leopold (jeugdboeken) en Nijgh & Van Ditmar (light verse).
De wraak van Vondel
Een eeuwenoud mysterie, een apotheose in Amsterdam rond de troonswisseling van 2013
€ 19,99
Auteur: Frank van Pamelen
ISBN 9789026329906
Uitgever Ambo/Anthos Uitgevers
fleursdumal.nl magazine
More in: - Book News, Archive O-P, Art & Literature News, LIGHT VERSE, Pamelen, Frank van, Thrillers
---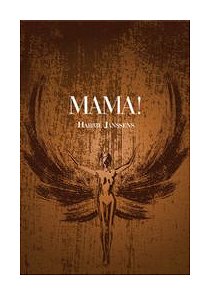 Harrie Janssens
MAMA!
Antonius komt uit een arm gezin en verliest op jonge leeftijd zijn vader. Zijn moeder ziet spiegels als een uitvinding van de duivel. Antonius mag geen vrienden hebben en wordt zijn hele schoolperiode gepest. Antonius zoekt troost bij een abt in zijn dorp. Na zijn studie gaat hij werken in een computerwinkel in de stad, waar hij carrière maakt. Dan komt Antonius in contact met de Kruisheren en gaat hij engelen zien en stemmen horen. Deze stemmen worden steeds luider en geven opdracht tot een groot offer.
Uit de roman: Broeder Portier begon al te lachen toen hij ons zag: 'Ik roep meteen vader abt, ga maar in de spreekkamer zitten.'
Toen de abt binnenkwam, begon mama meteen het hele verhaal te vertellen. In het bijzonder dat ik door de politie was opgebracht en door de directeur was geschorst.
'Van uwe eerwaarde vader abt wil ik horen welke straf Antonius moet krijgen om voor eens en altijd op te houden met zondigen!'
Nou, nou, dacht de abt, die meent het ernstig. Wat voor straf kan ik verzinnen om hem te sparen en toch zijn moeder haar zin te geven?
'Ik vind dat mijn zoon op zijn knieën rondom het klooster een boetetocht moet afleggen. Wat vindt uwe eerwaarde vader hiervan?'
Jeetje Mina, dat mens is erger dan de inquisitie, dacht de abt.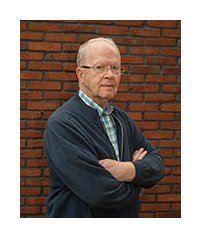 'Tja, mevrouw Van der Krabben, dat is wel een heel zware straf. Uw zoon heeft wel gezondigd, maar zou een negendaagse noveen niet beter zijn?'
'Nee, ik wil dat hij zelf aan de lijve ondervindt wat het is om nederig te zijn. Misschien is het dan afgelopen met die moderne fratsen, daar was ik toch altijd al bang voor.'
De abt knikte langzaam. 'Misschien is dat inderdaad een goed les voor Antonius. Maar wie moet dat dan controleren?'
'Ik dacht dat een van de paters dat wel kon doen, die moeten toch hun brevier bidden.'
Al die tijd was ik als met stomheid geslagen. Was dit míjn moeder? Een nog grotere vernedering was niet denkbaar. Rondom het klooster lagen nogal wat woningen en een verkeersweg. Dan zou iedereen mijn vernedering zien. Daar kon ik niet mee leven, dan maak ik liever een eind aan mijn leven.
Harrie Janssens: "Ik was onder andere freelance persfotograaf en leraar elektrotechniek. Ik schreef tientallen boeken over elektrotechniek voor de lts en het vmbo. Ik debuteer met MAMA!. Aan deze roman heb ik negen jaar gewerkt."
Prijs: € 22,75
Titel: MAMA!
Auteur: Harrie Janssens
Uitvoering/formaat: Paperback 16 x 24 cm
Aantal pagina's: 388
ISBN: 9789402211078
Verkrijgbaar in de boekhandel of website boekscout.nl
fleursdumal.nl magazine
More in: - Book News, Art & Literature News, CRIME & PUNISHMENT, Harrie Janssens, Harrie Janssens Photos, Thrillers
---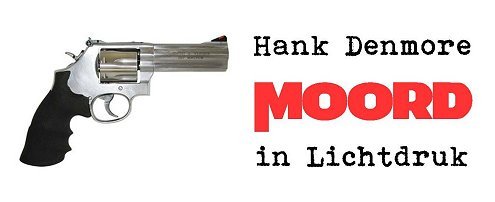 Literair debuut van Hank Denmore
met de bloedstollende thriller:
MOORD IN LICHTDRUK
MOORD IN LICHTDRUK
Een programmeur is werkzaam bij wapenfabriek Sperry Rand.
Door een stom toeval komt hij in het bezit van een lichtdruk van een supergeheim radarsysteem voor straaljagers.
Na ontdekking in de fabriek volgt een jacht door de KGB en CIA op de lichtdruk.
Ook de aantrekkelijke blonde detective Evelyne Steinbruch probeert met haar team de lichtdruk op te sporen en wordt daarbij geconfronteerd met een aantal afschuwelijke moorden.
MOORD IN LICHTDRUK
verschijnt vanaf maandag 1 november 2010 als feuilleton op website
FLEURSDUMAL.NL  (voorheen: kempis poetry magazine)
Maandag 1 november hoofdstuk 1
Woensdag 3 november hoofdstuk 2
Vrijdag 5 november hoofdstuk 3
en daarna iedere maandag, woensdag en vrijdag.
Lees Hank Denmore: MOORD IN LICHTDRUK
fleursdumal.nl magazine
More in: Hank Denmore, Thrillers
---
Thank you for reading FLEURSDUMAL.NL - magazine for art & literature