Fifty years ago, the demonstrations of May 68 turned the streets of Paris and Nanterre upside down, and shook France to its very core. Linked with a vast international protest movement, it brought about profound changes in French society and abroad.
Fifty years on, various cultural institutions explore the history and legacy of May – June 1968 through get-togethers, exhibitions, newly-opened archives, participatory workshops, theatre, music, debates and talks casting fresh light on the events.
 #  more information on website soixantehuit.fr and fleursdumal.nl
More in: Exhibition Archive, Histoire de France, PRESS & PUBLISHING, Protests of MAY 1968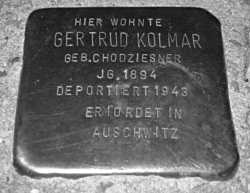 Nächte
Deine Hände keimen in Finsternissen,
Und ich seh nicht, wie sie blühn,
Atmend aus dem Schnee der Kissen.
Meeresgrün,
Wogengrau verglitzern deine Augen;
Meine Wange leckt ihr Schaum.
Nelkenrote Quallen saugen . . .
Süßes Harz von weißem Birkenbaum
Tropft die Stille goldbraun nieder . . .
O breiter Flügel, zuckender Schulter entstiegen !
O bleicher Schwanenflügel, der mich beschattet!
O Nacken, flaumige Brust, o Leib, den ein Wiegen
Verschilfter Bucht umschläfert, zärtlich ermattet !
Libellensirrendes Wispern . . .
Gertrud Kolmar
(1894-1943)
gedicht: Nächte
fleursdumal.nl magazine
More in: Archive K-L, Archive K-L, Kolmar, Gertrud
In this magisterial study of the relationship between illness and art, the best-selling author of An Unquiet Mind, Kay Redfield Jamison, brings an entirely fresh understanding to the work and life of Robert Lowell (1917-1977), whose intense, complex, and personal verse left a lasting mark on the English language and changed the public discourse about private matters.
In his Pulitzer Prize-winning poetry, Robert Lowell put his manic-depressive illness (now known as bipolar disorder) into the public domain, creating a language for madness that was new and arresting. As Dr. Jamison brings her expertise in mood disorders to bear on Lowell's story, she illuminates not only the relationships among mania, depression, and creativity but also the details of Lowell's treatment and how illness and treatment influenced the great work that he produced (and often became its subject).
Lowell's New England roots, early breakdowns, marriages to three eminent writers, friendships with other poets such as Elizabeth Bishop, his many hospitalizations, his vivid presence as both a teacher and a maker of poems—Jamison gives us the poet's life through a lens that focuses our understanding of his intense discipline, courage, and commitment to his art. Jamison had unprecedented access to Lowell's medical records, as well as to previously unpublished drafts and fragments of poems, and she is the first biographer to have spoken with his daughter, Harriet Lowell. With this new material and a psychologist's deep insight, Jamison delivers a bold, sympathetic account of a poet who was—both despite and because of mental illness—a passionate, original observer of the human condition.
Kay Redfield Jamison is the Dalio Family Professor in Mood Disorders and a professor of psychiatry at the Johns Hopkins University School of Medicine, as well as an honorary professor of English at the University of St. Andrews in Scotland. She is the author of the national best sellers An Unquiet Mind, Night Falls Fast, and Touched with Fire, and is the coauthor of the standard medical text on bipolar disorder, Manic-Depressive Illness: Bipolar Disorders and Recurrent Depression. Dr. Jamison is a Fellow of the American Academy of Arts and Sciences and the Royal Society of Edinburgh and is a recipient of the Lewis Thomas Prize, the Sarnat International Prize in Mental Health from the National Academy of Medicine, and a John D. and Catherine T. MacArthur Fellowship. She is married to Thomas Traill, a cardiologist at the Johns Hopkins School of Medicine.
Robert Lowell, Setting the River on Fire
A Study of Genius, Mania, and Character
By Kay Redfield Jamison
Literary Figure Biographies & Memoirs
Paperback
Feb 06, 2018
560 Pages
$18.95
Published by Vintage
ISBN 9780307744616
new books
fleursdumal.nl magazine
More in: - Book News, Archive I-J, Archive K-L, Archive K-L, BIOGRAPHY, DRUGS & MEDICINE & LITERATURE, Robert Lowell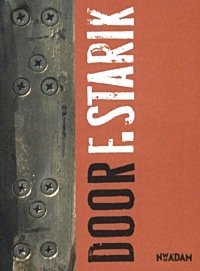 De Amsterdamse schrijver en dichter F.Starik (pseudoniem van Frank von der Möhlen) is vorige week vrijdag (16 maart 2018) overleden aan een hartstilstand. Hij was 59 jaar oud.
Starik schreef tien dichtbundels en was een van de dichters die bij toerbeurt in Amsterdam een speciaal geschreven gedicht voorlazen bij de uitvaart van eenzaam gestorven mensen.
Hij trad regelmatig op, op festivals als Oerol en Lowlands en literaire evenementen als De Nacht van de Poëzie en Crossing Border. Afgelopen zondag was zijn laatste optreden, op het internationale dichtersfestival StAnza, in Schotland.
F. Starik was stadsdichter van Amsterdam van 2010 tot 2012. Bij zijn afscheid als stadsdichter ontving hij van burgemeester Van der Laan het Ereteken van Verdienste.
# meer informatie over Starik is te vinden op de website van zijn uitgeverij Nieuw Amsterdam
fleursdumal.nl magazine
More in: Archive S-T, Archive S-T, Art & Literature News, Galerie des Morts, In Memoriam
49e Poetry International Festival Rotterdam
Het jaarlijkse feest van de internationale poëzie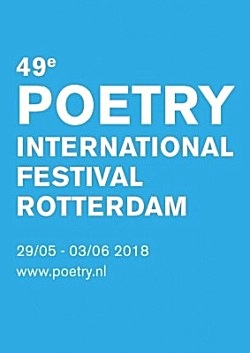 Op dinsdag 29 mei opent het 49e Poetry International Festival in Theater Rotterdam. Tot en met zondag 3 juni hoor je voor de 49e keer de mooiste gedichten uit alle windstreken en in vele talen, eerst in de Schouwburg, aansluitend in en om Locatie Witte de With.
Naast poëzievoordrachten brengt het festival films, muziek, interviews, lezingen, themabijeenkomsten en masterclasses. Een kermis van verlangen, kritiek, avontuur en troost, met de kunst van het woord als brandstof. Iedereen is uitgenodigd op het jaarlijkse feest van de poëzie.
Kom alvast in de stemming en vertaal zelf de poëzie van de festivaldichters tijdens het vertaalproject Met Andere Woorden. Vanaf 1 maart staan de eerste gedichten online. Kies je favoriete taal en dichter en ga aan de slag (zie verder de website van p.i.).

Opening POETRY+ART Gallerytour
zondag 27 mei in de Kunsthal
Opening 49e Poetry International Festival
dinsdag 29 mei in Theater Rotterdam Schouwburg
Festival tot en met 3 juni in Theater Rotterdam Witte de With
49e poetry international festival rotterdam
29/05 – 03/06 2018
# meer informatie op website poetry international
fleursdumal.nl magazine
More in: - Book Lovers, Art & Literature News, Literary Events, Poetry International, REPRESSION OF WRITERS, JOURNALISTS & ARTISTS, STREET POETRY, TRANSLATION ARCHIVE
Ze rijden door een tussen de heuvels liggend dorp, met een kasteel en een kerk die een toren heeft in de vorm van een ui.
Met z'n drieën moeten ze de zitplaats voor de bijrijder delen. Thija zit bij de jongens op schoot, een bil op elk paar knieën.
`In dit gat zijn de mensen nog heel braaf', zegt grootvader. Terwijl hij praat, dampt de rook van zijn sigaret uit zijn neus en mond. `De mensen hier hebben altijd onder de knoet gezeten van de kasteelheren. Ze kijken nog altijd op tegen heren. De meelfabriek profiteert daarvan. Meneer Frits biedt ze veel te lage prijzen voor hun graan en zij durven niet om meer te vragen. Als ik hun koren kom laden, klagen ze erover bij mij, maar vooral bij jouw vader, Mels. Als inkoper van de fabriek is hij de kop van Jut.'
`Haten de boeren hem?'
`Niet hem persoonlijk. Ze weten wel dat hij zelf niets over de prijs te zeggen heeft. Hij is een boodschappenjongen. Hij moet het koren op opbrengst schatten als het nog op het veld staat, maar hij biedt altijd te weinig.'
`Het is ook niet eerlijk', zegt Mels. Een bot in de bil van Thija drukt op zijn knie, maar hij geeft geen kik.
`In de handel is niets eerlijk', zegt grootvader, terwijl hij naar een non zwaait die als een zwart spook bij een bushalte staat. `Soms neem ik dat mens mee, maar nu laat ik haar staan. Twee meiden op schoot lijkt me wat veel voor jongens die nog niet groter zijn dan garnalen.'
Ze stoppen bij een boerderij. Een paar honderd zakken graan liggen klaar op een vlonder. Met een kraan zet grootvader de zakken op de wagen, stuk voor stuk. Dat duurt een uurtje. Ze hebben tijd wat rond te kijken in de varkensstallen en de kippenhokken. Van de boerin krijgen ze elk een windei waarin ze een gaatje prikken om het leeg te drinken. Mels voelt hoe de zachte schaal van het ei tussen zijn vingers in elkaar schrompelt. Het krimpende omhulsel voelt aan als de huid van een pad.
Bij de volgende boerderij, waar grootvader een kleine silo leegzuigt naar de bulkbak op de vrachtwagen, mogen ze proberen een koe te melken. Hoe ze ook aan de spenen trekken, er komt geen druppel uit. Pas als ze merken dat iedereen hen staat uit te lachen, begrijpen ze dat ze proberen een koe te melken die nog nooit heeft gekalfd.
Laat in de middag komen ze terug in het dorp, met een vrachtwagen die zo vol is dat hij bijna door zijn veren zakt.
`We brengen goud binnen', zegt grootvader tevreden als hij het fabrieksterrein oprijdt. `Van honderd graankorrels bak je een brood. We hebben zeker tienduizend broden op de wagen. Elke dag. Snappen jullie nu waarom meneer Frits Hubben en zijn zonen zo rijk zijn?'
Ton van Reen: Het diepste blauw (031)
wordt vervolgd
fleursdumal.nl magazine
More in: - Book Stories, - Het diepste blauw, Archive Q-R, Reen, Ton van
Het besluit van president Trump de Amerikaanse ambassade in Israël naar Jeruzalem te verhuizen inspireerde Patti Smith tot het schrijven van een gedicht, The New Jerusalem.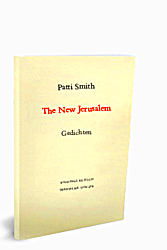 Dit nieuwe, nog ongepubliceerde werk van de beroemde punkpoëet verschijnt exclusief bij Nexus als tweetalige uitgave in de Nexus Bibliotheek. Naast The New Jerusalem zal deze uitgave ook een drietal eerdere gedichten bevatten. De vertaling van de gedichten wordt verzorgd door Onno Kosters. The New Jerusalem wordt gepresenteerd bij het Nexus-symposium 'An Education in Counterculture', 26 mei in Amsterdam.
. . .these things we saw written on the immense screen once known as sky. And these things we heard as prophecy's lullaby. The mountain is the mountain. The Lord is the Lord. The holy city belongs to none. The mountains of Judah belong to none. The yielding seed belongs to none. And we are the new Jerusalem.
Patti Smith, USA 1946, is zangeres en dichteres. Als 'Godmother of Punk' protesteerde zij met krachtige, controversiële muziek tegen de gevestigde orde en wezenloze fabrieksarbeid in de vercommercialiseerde wereld. Ze groeide op met de muziek van Bob Dylan, leefde samen met fotograaf Robert Mapplethorpe en werd een bekend gezicht in de turbulente New Yorkse kunstscene.
In 1974 begon Smith op te treden met gitarist Lenny Kaye, met wie ze nog steeds de kern van de band The Patti Smith Group vormt. Haar debuutalbum Horses (1975) wordt gezien als een van de invloedrijkste albums in de geschiedenis van de rockmuziek. Samen met Bruce Springsteen schreef ze Because the Night, haar grootste hit. Naast vele albums schreef Smith ook dichtbundels en boeken, waaronder Just Kids (2010), haar bekroonde autobiografie over het leven in New York in de jaren zeventig en haar relatie met Mapplethorpe.
Nexus Bibliotheek
Patti Smith:
The New Jerusalem (mei 2018)
Nexus Bibliotheek deel XII,
tweetalige,
gebonden editie
Patti Smith
Spreker bij:
An Education in Counterculture
Nexus-symposium
26 mei 2018
13.30 – 17.30
DeLaMar Theater Amsterdam
fleursdumal.nl magazine
More in: - Book Lovers, Archive S-T, Archive S-T, Art & Literature News, Bob Dylan, Literary Events, LITERARY MAGAZINES, Nexus Instituut, Patti Smith, Smith, Patti
The judges of the Walter Scott Prize 2018 announced a longlist of thirteen books:
The books are:
# The Clocks In This House All Tell Different Times by Xan Brooks
# Birdcage Walk by Helen Dunmore
# Manhattan Beach by Jennifer Egan
# The Last Man In Europe by Dennis Glover
# Sugar Money by Jane Harris
# Prussian Blue by Philip Kerr
# The Draughtsman by Robert Lautner
# Grace by Paul Lynch
# The Wardrobe Mistress by Patrick McGrath
# Miss Boston and Miss Hargreaves by Rachel Malik
# The Gallows Pole by Benjamin Myers
# The Horseman by Tim Pears
# The Bedlam Stacks by Natasha Pulley
The Judges said:
"This year our Prize has attracted a record number of entries, and historical fiction continues to ride a wave of publishing success. As a result, we have been able to make our selection from a body of remarkable and varied novels. In our longlist, we have attempted to represent different styles – from lyrical to experimental, and from epic to intimate.
"All human life is here, from outlaws making a living forging coins in Yorkshire's badlands, to post-war London theatre society. We hope that in representing such a richness of styles and diversity of settings, the Walter Scott Prize can bring to public attention new work, while at the same time rewarding writers at the top of their game. We're looking forward to bringing the best of these forward to shortlist in April."
# end March 2018: Academy Recommends list announced
# April 2018: Shortlist announced
# 14th-17th June 2018: Baillie Gifford Borders Book Festival, Melrose – Winner of Walter Scott Prize 2018 announced and presented
# more information on the website of the Walter Scott Prize
fleursdumal.nl magazine
More in: - Book Lovers, Archive S-T, Art & Literature News, Awards & Prizes, Literary Events, Sir Walter Scott, The Art of Reading
# voor meer informatie zie website www.tiltfestival.nu
More in: Art & Literature News, Boekenweek, City Poets / Stadsdichters, Literary Events, STREET POETRY, THEATRE, Tilt Festival Tilburg
The Man Booker International Prize has revealed the 'Man Booker Dozen' of 13 novels in contention for the 2018 prize, which celebrates the finest works of translated fiction from around the world.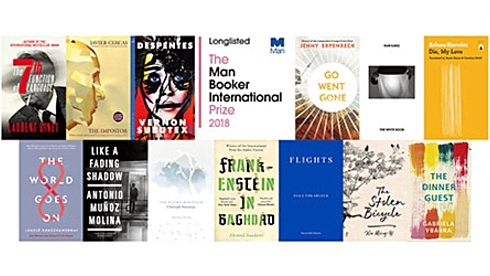 The 2018 longlist:
• Laurent Binet (France), Sam Taylor, The 7th Function of Language (Harvill Secker)
• Javier Cercas (Spain), Frank Wynne, The Impostor (MacLehose Press)
• Virginie Despentes (France), Frank Wynne, Vernon Subutex 1 (MacLehose Press)
• Jenny Erpenbeck (Germany), Susan Bernofsky, Go, Went, Gone (Portobello Books)
• Han Kang (South Korea), Deborah Smith, The White Book (Portobello Books)
• Ariana Harwicz (Argentina), Sarah Moses & Carolina Orloff, Die, My Love (Charco Press)
• László Krasznahorkai (Hungary), John Batki, Ottilie Mulzet & George Szirtes, The World Goes On (Tuskar Rock Press)
• Antonio Muñoz Molina (Spain), Camilo A. Ramirez, Like a Fading Shadow (Tuskar Rock Press)
• Christoph Ransmayr (Austria), Simon Pare, The Flying Mountain (Seagull Books)
• Ahmed Saadawi (Iraq), Jonathan Wright, Frankenstein in Baghdad (Oneworld)
• Olga Tokarczuk (Poland), Jennifer Croft, Flights (Fitzcarraldo Editions)
• Wu Ming-Yi (Taiwan), Darryl Sterk, The Stolen Bicycle (Text Publishing)
• Gabriela Ybarra (Spain), Natasha Wimmer, The Dinner Guest (Harvill Secker)
'The longlist introduces a wealth of talent, a variety of forms and some writers little known in English before. It has great writing and translating energy and we hope readers take as much pleasure in discovering the work as we did.'
Lisa Appignanesi, chair of the 2018 judges
The prize is now awarded every year for a single book, which is translated into English and published in the UK. Both novels and short-story collections are eligible. The work of translators is equally rewarded, with the £50,000 prize divided between the author and the translator of the winning entry. In addition, each shortlisted author and translator will receive £1,000 each. The judges considered 108 books.
The longlist was selected by a panel of five judges, chaired by Lisa Appignanesi OBE, author and cultural commentator, with Michael Hofmann, poet, reviewer and translator from German; Hari Kunzru, author of five novels including The Impressionist and White Tears; Tim Martin, journalist and literary critic, and Helen Oyeyemi, author of novels, plays and short stories including The Icarus Girl.
fleursdumal.nl magazine
More in: - Book News, - Bookstores, Art & Literature News, Awards & Prizes, Literary Events, The Art of Reading
Eine fundamentale Abrechnung mit dem Internet von einem der einflussreichsten Blogger der Republik
Ausgerechnet Schlecky Silberstein, Kultakteur in der Netzgemeinde, propagiert diesen Leitspruch: »Das Internet muss weg.« Der Blogger und Online Comedian kennt das Netz wie seine Westentasche. Und gerade deshalb warnt er davor. Dank Fake News, Filterblasen und Social Bots erlangen Konzerne, politische Entscheidungsträger und Kriminelle zunehmend Kontrolle über weite Teile der Menschheit. Schlecky Silberstein analysiert den »Daten-Kasino-Kapitalismus«, in dem unsere Daten als Handelsware gezielt eingesetzt werden, um unser Verhalten vorherzusagen und zu beeinflussen. Nicht nur Donald Trump wusste ihn auf seinem Weg zur Macht zu nutzen, auch unsere eigene Gesellschaft droht von programmierbaren Propaganda-Maschinen gelenkt zu werden. Können wir einen verantwortungsvollen Umgang mit dem Internet lernen oder hilft nur noch die sofortige Abschaltung?
Schlecky Silberstein, geboren 1981, ist einer der wichtigsten Blogger Deutschlands. Sein gleichnamiger Blog hat über 600.000 regelmäßige Leser, rund 130.000 folgen ihm auf Facebook. Die von ihm produzierte Comedy Show »Bohemian Browser Ballett« ist fester Bestandteil von »funk«, dem jungen Online-Medienangebot von ARD und ZDF. Schlecky Silberstein lebt in Berlin.
Schlecky Silberstein
Das Internet muss weg
Eine Abrechnung
Paperback,
Klappenbroschur,
272 Seiten,
13,5 x 21,5 cm,
16 s/w Abbildungen
ISBN: 978-3-8135-0794-2
€ 16,00
Verlag: Knaus
Erscheinungstermin: 5. März 2018
fleursdumal.nl magazine
More in: Archive S-T, BOOKS. The final chapter?, CINEMA, RADIO & TV, PRESS & PUBLISHING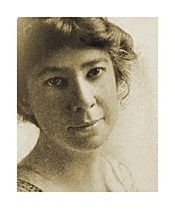 The Voice
Atoms as old as stars,
Mutation on mutation,
Millions and millions of cells
Dividing yet still the same,
From air and changing earth,
From ancient Eastern rivers,
From turquoise tropic seas,
Unto myself I came.
My spirit like my flesh
Sprang from a thousand sources,
From cave-man, hunter and shepherd,
From Karnak, Cyprus, Rome;
The living thoughts in me
Spring from dead men and women,
Forgotten time out of mind
And many as bubbles of foam.
Here for a moment's space
Into the light out of darkness,
I come and they come with me
Finding words with my breath;
From the wisdom of many life-times
I hear them cry: 'Forever
Seek for Beauty, she only
Fights with man against Death!'
Sara Teasdale
(1884 – 1933)
fleursdumal.nl magazine
More in: Archive S-T, Archive S-T, Teasdale, Sara
De vrachtwagen van grootvader Bernhard staat voor de deur te ronken.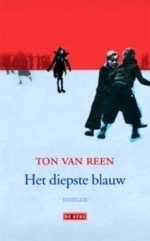 Nee, Mels vergist zich. Het lawaai wordt gemaakt door de veegwagen van de gemeente die één keer per week, vroeg in de ochtend, de straatgoten reinigt. De zware motor laat het lichtmetalen rooster van de luchtafvoer van het toilet trillen.
Hij moet plassen, maar nu hij op de pot zit kan hij geen druk maken. Het lawaai in de straat maakt hem gespannen. Spanning die zijn blaas afsluit. Hij moet proberen aan aardige dingen te denken. Denken dat hij jong is. Dat hij over de Wijer heen kan pissen.

Denken dat de vrachtwagen van grootvader Bernhard door de straat rijdt. Dat hij vlug nog even naar de tuin loopt om te pissen, omdat hij de komende uren mee zal denderen in de cabine, van het ene boerenerf naar het andere.
Ton van Reen: Het diepste blauw (030)
wordt vervolgd
fleursdumal.nl magazine
More in: - Book Stories, - Het diepste blauw, Archive Q-R, Reen, Ton van
Thank you for reading FLEURSDUMAL.NL - magazine for art & literature