Foto aan de kroegwand
Klaar voor de foto
het moment dat de jager als buit wordt geschoten
door een toerist, behangen met trofeeën, veroverd op buit
Gedroogde organen, tanden, vellen en poten
alles verraadt de geur van de dood
amuletten om de goden gunstig te stemmen
en middeltjes om de buit te lokken
pijlen en bogen schietklaar voor het moment van geluk
de resten van een geweer, als onderscheiding gedragen
zoals een analfabeet zijn pen als een fetisj meedraagt
rond de heupen gedrapeerd riet
als camouflage, met geur als lokspoor
Spiegeltjes schitteren op borst en rug
om ongezien aanvallers te laten schrikken
van hun eigen aanblik
Ton van Reen
Ton van Reen: De naam van het mes. Afrikaanse gedichten. In 2007 verschenen onder de titel: De straat is van de mannen bij BnM Uitgevers in De Contrabas reeks. ISBN 9789077907993 – 56 pagina's – paperback
fleursdumal.nl magazine
More in: Archive Q-R, Reen, Ton van, Reen, Ton van, Ton van Reen
Joni Mitchell is a cultural touchstone for generations of Canadians.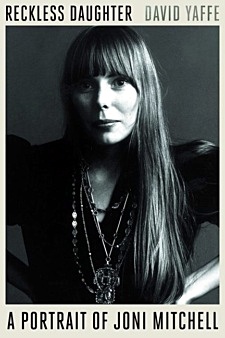 In her heyday she released ten experimental, challenging, and revealing albums; her lyrics captivated people with the beauty of their language and the rawness of their emotions, both deeply personal to Mitchell and universally relatable to her audience. In this intimate biography, composed of dozens of in-person interviews with Mitchell.
David Yaffe reveals the backstory behind the famous songs from her youth on the Canadian prairie, her pre-vaccine bout with polio at age nine, and her early marriage and the child she gave up for adoption, up through the quintessential albums and love affairs, and all the way to the present?and shows us why Mitchell has so enthralled her listeners, her lovers, and her friends.
Yaffe has had unprecedented access both to Mitchell and to those who know her, drawing on interviews with childhood friends and the cast of famous characters (Joan Baez, Judy Collins, Leonard Cohen, David Crosby, and more) with whom she has crossed paths and influenced, as well as insightful analyses of her famous lyrics, their imagery and style, and what they say about the woman herself.
Reckless Daughter tells the story of Mitchell and also of the fertile, exciting musical time of which she was an integral part, one that had a profound effect that can still be felt today on American music and the industry.
David Yaffe was born in Dallas, Texas, in 1973. He has written on numerous subjects (music, film, theater, dance, higher education) forThe Nation, New York, Slate, The New York Times, The New Republic, Harper's Magazine, and other publications. He is currently a professor of Humanities at Syracuse University, and is the author of Fascinating Rhythm: Reading Jazz in American Writing and Bob Dylan: Like a Complete Unknown.
Reckless Daughter.
A Portrait of Joni Mitchell
by David Yaffe
On Sale: 10/10/2017
Format: Hardcover
ISBN: 9781443444811
ISBN 10: 1443444812
HarperCollins Publishers
Pages: 448
new books
fleursdumal.nl magazine
More in: - Book News, - Book Stories, Archive M-N, Art & Literature News, Joni Mitchell
During his brief and turbulent life Modigliani (1884 – 1920) developed a unique and instantly recognisable pictorial style.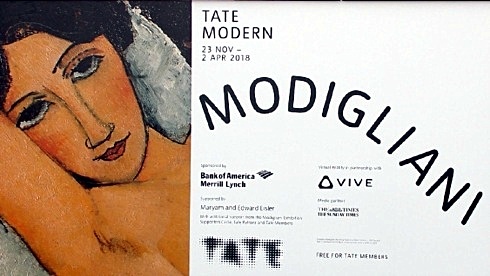 Though meeting little success during their time, his emotionally intense portraits and seductive nudes are now among the best-loved paintings of the 20th century.
Modigliani's nudes are a highlight of the exhibition – with 12 nudes on display, this is the largest group ever reunited in the UK. These sensuous works proved controversial when they were first shown in 1917, leading police to censor his only ever solo exhibition on the grounds of indecency.
You will also discover his lesser-known but radical and thought-provoking sculptures, as well as his portraits of his friends, lovers and supporters, including Pablo Picasso, Constantin Brancusi and his partner Jeanne Hébuterne.
Tate Modern Exhibition
Modigliani
23 Nov 2017 – 2 Apr 2018
Tate Modern
Bankside
London SE1 9TG
  #  more  information  on  Tate  website  

fleursdumal.nl magazine
More in: Art & Literature News, Exhibition Archive, FDM Art Gallery, FDM in London
Ernest J. Gaines's new novella revolves around a courthouse shooting that leads a young reporter to uncover the long story of race and power in his small town and the relationship between the white sheriff and the black man who "whipped children" to keep order.
After Brady Sims pulls out a gun in a courtroom and shoots his own son, who has just been convicted of robbery and murder, he asks only to be allowed two hours before he'll give himself up to the sheriff. When the editor of the local newspaper asks his cub reporter to dig up a "human interest" story about Brady, he heads for the town's barbershop. It is the barbers and the regulars who hang out there who narrate with empathy, sadness, humor, and a profound understanding the life story of Brady Sims—an honorable, just, and unsparing man who with his tough love had been handed the task of keeping the black children of Bayonne, Louisiana in line to protect them from the unjust world in which they lived. And when his own son makes a fateful mistake, it is up to Brady to carry out the necessary reckoning. In the telling, we learn the story of a small southern town, divided by race, and the black community struggling to survive even as many of its inhabitants head off northwards during the Great Migration.
Ernest Gaines was born on a plantation in Pointe Coupee Parish near New Roads, Louisiana, which is the Bayonne of all his fictional works. He is a writer-in-residence emeritus at the University of Louisiana at Lafayette. Gaines received a MacArthur Fellowship in 1993 for his lifetime achievements; was named a Chevalier de l'Ordre des Arts et des Lettres, one of France's highest decorations, in 1996; and was nominated for the Nobel Prize in Literature in 2004. He and his wife, Dianne, live in Oscar, Louisiana.
"A taut and searing tale about race and small-town justice. . . . The history the men recount is, indeed, riveting in its insights into how racism harms everyone, crystallized in Mapes' heartbroken tribute to his friend: 'Hell of a man, that Brady Sims.' Gaines tells a hell of a story." – Donna Seaman, Booklist
The Tragedy of Brady Sims
By Ernest J. Gaines
Part of Vintage Contemporaries
Literary Fiction | Crime Mysteries
Paperback
Publ. Penguin Random House
Aug 29, 2017
128 Pages
new books
fleursdumal.nl magazine
More in: - Book News, - Book Stories, Archive G-H, Art & Literature News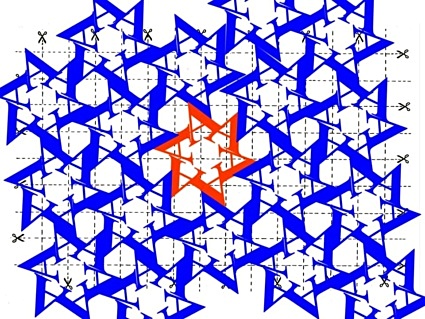 Sérgio Monteiro de Almeida 
Poema visual: Presentation 5A (from the kaleidoscope series)
Sérgio Monteiro de Almeida, Curitiba, Brazil (1964).
Intermedia visual poet and conceptual artist
fleursdumal.nl magazine
More in: *Concrete + Visual Poetry K-O, Archive M-N, Sérgio Monteiro de Almeida
Ever since Emma read Pride and Prejudice, she's been in love with Mr. Darcy and has regarded Jane Austen as the expert on all things romantic.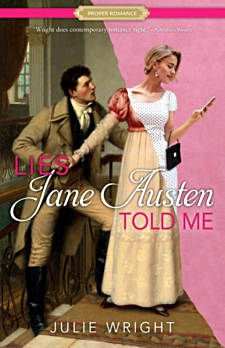 So naturally when Emma falls for Blake Hampton and he invites her home to meet his parents, she is positive an engagement is in her future. After all, Blake is a single man in possession of a good fortune, and thus must be in want of a wife.


But when it turns out that what Blake actually wants is more of a hook-up than a honeymoon, Emma is hurt, betrayed, and furious. She throws herself deeper into her work as CMO of Kinetics, the fastest growing gym franchise in the nation. She loves her work, and she's good at it, which is why she bristles when her boss brings in a consultant to help her spearhead the new facilities on the East Coast. Her frustration turns to shock when that consultant turns out to be Blake's younger brother, Lucas.

Emma is determined not to fall for Lucas, but as she gets to know him, she realizes that Lucas is nothing like his brother. He is kind and attentive and spends his time and money caring for the less fortunate.


What she can't understand is why Lucas continues to try to push her back into Blake's arms when he so clearly has fallen as hard for her as she has fallen for him. It isn't until Lucas reveals to Emma that he was adopted into the Hampton family that she begins to understand his loyalty to Blake as well as his devotion to the child April-she is Lucas's biological niece.


Emma opens up to Lucas about the feelings of abandonment she has harbored ever since she was a child and her mother left the family. As she helps Lucas deal with his past demons, she is able to exorcise some of her own.
Realizing that her love life is as complicated as anything Jane Austen could have dreamed up, Emma must find a way to let Blake know that it's time for him to let her go and to let Lucas know it's time for him to love her back.
Julie Wright wrote her first book when she was fifteen, and has since written twenty-three novels. She has a husband, three kids, a dog, and a varying amount of fish, frogs, and salamanders (depending on attrition). She loves writing, reading, traveling, speaking at schools, hiking, playing with her kids, and watching her husband make dinner.
Julie Wright
Lies Jane Austen Told Me
Published: 2017
Pages: 320
ISBN: 9781629723426
Publisher: Shadow Mountain
fleursdumal.nl magazine
More in: - Book News, - Bookstores, Archive A-B, Archive W-X, Art & Literature News, Austen, Jane, Austen, Jane, Jane Austen
Der legendäre Erzählband "Fromme Lügen" machte Irene Dische mit einem Schlag zur Bestsellerautorin. Jetzt sind endlich alle ihre wunderbaren und wundersamen Erzählungen in einem Band versammelt – ergänzt um zwei neue, bislang unveröffentlichte Texte.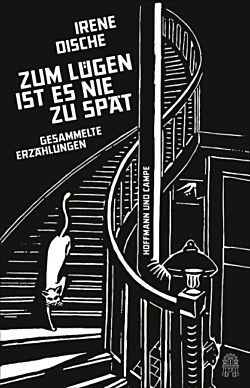 Verlorene Muttersöhnchen, allzu selbstbewusste Versager, Außenseiter, Gestrandete, Emigranten, Juden, lebenstüchtige Frauen und männliche Weicheier, liebenswürdige Schmarotzer, schlitzohrige Verwirrte und anderes buntes Personal bevölkern Irene Disches Erzählungen, die mit haarsträubenden Schicksalen und unerhörten Wendungen aufwarten.
Ein erzählerischer Kosmos – zwischen Berlin und New York – voller Familien-, Liebes-, Emigranten-, Lebens- und Lügengeschichten, erzählt in Irene Disches unverwechselbarem Stil – "von graziöser Leichtigkeit, sparsam und genau in den Mitteln, heiter und trocken im Ton, dabei verstohlen zärtlich" ("Der Spiegel").
Irene Dische wurde in New York geboren. Heute lebt sie in Berlin und Rhinebeck. Bei Hoffmann und Campe erschienen unter anderem der Romanerfolg Großmama packt aus (2005), der Erzählungsband Lieben (2006) sowie die Neuausgaben ihres gefeierten Debüts Fromme Lügen (2007) und Veränderungen über einen Deutschen oder Ein fremdes Gefühl (2008). 2017 erscheinen ihre sämtlichen Erzählungen in dem Sammelband Zum Lügen ist es nie zu spät und der lang erwartete neue Roman Schwarz auf Weiß.
Autor: Irene Dische
Titel: Zum Lügen ist es nie zu spät
Gesammelte Erzählungen
ISBN: 978-3-455-00005-4
Verlagsbereich: HoCa – Belletristik
Einband: Schutzumschlag
Produktart: Buch
Seiten: 704
Erscheinungsdatum: 14.03.2018
Gebunden
€25,00
fleursdumal.nl magazine
More in: - Book News, - Bookstores, Archive C-D, Art & Literature News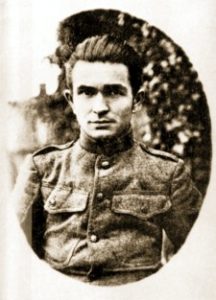 Aan Cendrars
Man              loopt              straat
luide  stem  tussen  huizen
hij               roept
                klinkt  klinker  klaar
Blaise         Blaise      BLAIS –
                                 se
               gij zijt het
               Cendrars
Paul van Ostaijen
(1896 – 1928)
Aan Cendrars
fleursdumal.nl magazine
More in: *Concrete + Visual Poetry K-O, Archive C-D, Archive O-P, Cendrars, Blaise, Ostaijen, Paul van, Paul van Ostaijen, Paul van Ostaijen
G.K. Chesterton
Lepanto
White founts falling in the Courts of the sun,
And the Soldan of Byzantium is smiling as they run;
There is laughter like the fountains in that face of all men feared,
It stirs the forest darkness, the darkness of his beard;
It curls the blood-red crescent, the crescent of his lips;
For the inmost sea of all the earth is shaken with his ships.
They have dared the white republics up the capes of Italy,
They have dashed the Adriatic round the Lion of the Sea,
And the Pope has cast his arms abroad for agony and loss,
And called the kings of Christendom for swords about the Cross.
The cold queen of England is looking in the glass;
The shadow of the Valois is yawning at the Mass;
From evening isles fantastical rings faint the Spanish gun,
And the Lord upon the Golden Horn is laughing in the sun.
Dim drums throbbing, in the hills half heard,
Where only on a nameless throne a crownless prince has stirred,
Where, risen from a doubtful seat and half attainted stall,
The last knight of Europe takes weapons from the wall,
The last and lingering troubadour to whom the bird has sung,
That once went singing southward when all the world was young.
In that enormous silence, tiny and unafraid,
Comes up along a winding road the noise of the Crusade.
Strong gongs groaning as the guns boom far,
Don John of Austria is going to the war,
Stiff flags straining in the night-blasts cold
In the gloom black-purple, in the glint old-gold,
Torchlight crimson on the copper kettle-drums,
Then the tuckets, then the trumpets, then the cannon, and he comes.
Don John laughing in the brave beard curled,
Spurning of his stirrups like the thrones of all the world,
Holding his head up for a flag of all the free.
Love-light of Spain–hurrah!
Death-light of Africa!
Don John of Austria
Is riding to the sea.
Mahound is in his paradise above the evening star,Lepanto
(Don John of Austria is going to the war.)
He moves a mighty turban on the timeless houri's knees,
His turban that is woven of the sunsets and the seas.
He shakes the peacock gardens as he rises from his ease,
And he strides among the tree-tops and is taller than the trees;
And his voice through all the garden is a thunder sent to bring
Black Azrael and Ariel and Ammon on the wing.
Giants and the Genii,
Multiplex of wing and eye,
Whose strong obedience broke the sky
When Solomon was king.
They rush in red and purple from the red clouds of the morn,
From the temples where the yellow gods shut up their eyes in scorn;
They rise in green robes roaring from the green hells of the sea
Where fallen skies and evil hues and eyeless creatures be,
On them the sea-valves cluster and the grey sea-forests curl,
Splashed with a splendid sickness, the sickness of the pearl;
They swell in sapphire smoke out of the blue cracks of the ground,–
They gather and they wonder and give worship to Mahound.
And he saith, "Break up the mountains where the hermit-folk can hide,
And sift the red and silver sands lest bone of saint abide,
And chase the Giaours flying night and day, not giving rest,
For that which was our trouble comes again out of the west.
We have set the seal of Solomon on all things under sun,
Of knowledge and of sorrow and endurance of things done.
But a noise is in the mountains, in the mountains, and I know
The voice that shook our palaces–four hundred years ago:
It is he that saith not 'Kismet'; it is he that knows not Fate;
It is Richard, it is Raymond, it is Godfrey at the gate!
It is he whose loss is laughter when he counts the wager worth,
Put down your feet upon him, that our peace be on the earth."
For he heard drums groaning and he heard guns jar,
(Don John of Austria is going to the war.)
Sudden and still–hurrah!
Bolt from Iberia!
Don John of Austria
Is gone by Alcalar.
St. Michaels on his Mountain in the sea-roads of the north
(Don John of Austria is girt and going forth.)
Where the grey seas glitter and the sharp tides shift
And the sea-folk labour and the red sails lift.
He shakes his lance of iron and he claps his wings of stone;
The noise is gone through Normandy; the noise is gone alone;
The North is full of tangled things and texts and aching eyes,
And dead is all the innocence of anger and surprise,
And Christian killeth Christian in a narrow dusty room,
And Christian dreadeth Christ that hath a newer face of doom,
And Christian hateth Mary that God kissed in Galilee,–
But Don John of Austria is riding to the sea.
Don John calling through the blast and the eclipse
Crying with the trumpet, with the trumpet of his lips,
Trumpet that sayeth ha!
Domino gloria!
Don John of Austria
Is shouting to the ships.
King Philip's in his closet with the Fleece about his neck
(Don John of Austria is armed upon the deck.)
The walls are hung with velvet that is black and soft as sin,
And little dwarfs creep out of it and little dwarfs creep in.
He holds a crystal phial that has colours like the moon,
He touches, and it tingles, and he trembles very soon,
And his face is as a fungus of a leprous white and grey
Like plants in the high houses that are shuttered from the day,
And death is in the phial and the end of noble work,
But Don John of Austria has fired upon the Turk.
Don John's hunting, and his hounds have bayed–
Booms away past Italy the rumour of his raid.
Gun upon gun, ha! ha!
Gun upon gun, hurrah!
Don John of Austria
Has loosed the cannonade.
The Pope was in his chapel before day or battle broke,
(Don John of Austria is hidden in the smoke.)
The hidden room in man's house where God sits all the year,
The secret window whence the world looks small and very dear.
He sees as in a mirror on the monstrous twilight sea
The crescent of his cruel ships whose name is mystery;
They fling great shadows foe-wards, making Cross and Castle dark,
They veil the plumèd lions on the galleys of St. Mark;
And above the ships are palaces of brown, black-bearded chiefs,
And below the ships are prisons, where with multitudinous griefs,
Christian captives sick and sunless, all a labouring race repines
Like a race in sunken cities, like a nation in the mines.
They are lost like slaves that sweat, and in the skies of morning hung
The stair-ways of the tallest gods when tyranny was young.
They are countless, voiceless, hopeless as those fallen or fleeing on
Before the high Kings' horses in the granite of Babylon.
And many a one grows witless in his quiet room in hell
Where a yellow face looks inward through the lattice of his cell,
And he finds his God forgotten, and he seeks no more a sign–
(But Don John of Austria has burst the battle-line!)
Don John pounding from the slaughter-painted poop,
Purpling all the ocean like a bloody pirate's sloop,
Scarlet running over on the silvers and the golds,
Breaking of the hatches up and bursting of the holds,
Thronging of the thousands up that labour under sea
White for bliss and blind for sun and stunned for liberty.
Vivat Hispania!
Domino Gloria!
Don John of Austria
Has set his people free!
Cervantes on his galley sets the sword back in the sheath
(Don John of Austria rides homeward with a wreath.)
And he sees across a weary land a straggling road in Spain,
Up which a lean and foolish knight for ever rides in vain,
And he smiles, but not as Sultans smile, and settles back the blade….
(But Don John of Austria rides home from the Crusade.)
G. K. Chesterton (1874 – 1936)
Poetry: Lepanto
fleursdumal.nl magazine
More in: Archive C-D, Chesterton, Gilbert Keith, G.K. Chesterton
From internationally acclaimed author Haruki Murakami a fantastical illustrated short novel about a boy imprisoned in a nightmarish library.
Opening the flaps on this unique little book, readers will find themselves immersed in the strange world of best-selling Haruki Murakami's wild imagination. The story of a lonely boy, a mysterious girl, and a tormented sheep man plotting their escape from a nightmarish library, the book is like nothing else Murakami has written. Designed by Chip Kidd and fully illustrated, in full color, throughout, this small format, 96 page volume is a treat for book lovers of all ages.
Haruki Murakami is a best-selling Japanese writer. His works of fiction and non-fiction have garnered critical acclaim and numerous awards, including the Franz Kafka Prize, the Frank O'Connor International Short Story Award and the Jerusalem Prize, among others. Murakami's fiction is humorous and surreal, focusing on themes of alienation and loneliness. He is considered an important figure in postmodern literature. The Guardian praised Murakami as "among the world's greatest living novelists" for his works and achievements. Murakami is the author of 1Q84, The Wind-Up Bird Chronicles, Men Without Women and many more.
The Strange Library
By Haruki Murakami
Translated by Ted Goossen
Category: Literary Fiction – Fantasy
Penguin Random House
Paperback
2014 – 96 Pages
fleursdumal.nl magazine
More in: - Book News, - Book Stories, Archive M-N, Art & Literature News, Haruki Murakami, Libraries in Literature
The T. S. Eliot Prize for Poetry was inaugurated in 1993 to celebrate the Poetry Book Society's 40th birthday and honour its founding poet.
Described as 'the prize most poets want to win' (Sir Andrew Motion, former Poet Laureate) and 'the world's top poetry award' (Independent), it is awarded annually to the author of the best new collection of poetry published in the UK and Ireland.
The T. S. Eliot Prize for Poetry was inaugurated in 1993 to celebrate the Poetry Book Society's 40th birthday and honour its founding poet.
To mark the 25th anniversary of the T. S. Eliot Prize, the T. S. Eliot Foundation has increased the winner's prize money to £25,000. Judges Bill Herbert (Chair), James Lasdun and Helen Mort have chosen the shortlist from a record 154 poetry collections submitted by publishers:
Tara Bergin – The Tragic Death of Eleanor Marx (Carcanet) PBS Autumn Recommendation
Caroline Bird – In these Days of Prohibition (Carcanet)
Douglas Dunn – The Noise of a Fly (Faber & Faber) PBS Autumn Recommendation
Leontia Flynn – The Radio (Cape Poetry)
Roddy Lumsden – So Glad I'm Me (Bloodaxe)
Michael Symmons Roberts – Mancunia (Cape Poetry) PBS Autumn Recommendation
Robert Minhinnick – Diary of the Last Man (Carcanet)
James Sheard – The Abandoned Settlements (Cape Poetry) PBS Spring Choice
Jacqueline Saphra – All My Mad Mothers (Nine Arches Press)
Ocean Vuong – Night Sky with Exit Wounds (Cape Poetry) PBS Summer Recommendation
Chair Bill Herbert said:
"This was a very strong year, and it was a privilege to read so many books that possessed as well as intrigued us; our shortlist explores grief, pleasure, place and history in a formidable variety of ways."
The T. S. Eliot Prize is run by The T. S. Eliot Foundation. This is the richest prize in British poetry, with the winning poet receiving a cheque for £25,000 and the shortlisted poets each receiving £1,500.
The T. S. Eliot Prize Shortlist Readings will take place on Sunday 14th January 2018 in Southbank Centre's Royal Festival Hall. The shortlist readings are the largest annual poetry event in the UK and will be hosted once again by Ian McMillan. Tickets are now on sale from Southbank Centre's ticket office on 0203 879 9555 or via www.southbankcentre.co.uk/literature.
The winner of the 2017 Prize will be announced at the Award Ceremony on Monday 15th January 2018, where the winner and the shortlisted poets will be presented with their cheques. This continues the tradition started by Mrs Valerie Eliot, who provided the prize money from the inception of the Prize.
Last year's winner was Jacob Polley for Jackself (Picador). The judges were Ruth Padel (Chair), Julia Copus and Alan Gillis.
fleursdumal.nl magazine
More in: Archive E-F, Awards & Prizes, Eliot, T. S., Literary Events
Klaus Schmidt's discovery
 
His lifetime work discovered him in the dust of Turkey,
the lifeline linked his work from now on until his end.
The wedding night of civilisation is his quoted words.
Carvings muted utter silences and revealed themselves.
Why waste time with this profit unto the wasted land
creeping overall the flickering darkness inhabiting us?
Man's noises removed, the sand drenched and camouflaged
taking away in its grains the self-importance of all before.
But in the over awing wonders of politics and time's line
the superstitious crept in niggling fear of what was not know
and gazed at him wrought in stone in the super-natural;
before the ox pulled wood to cut and plough,
before deserts, before we ourselves knew nothing still.
Numbers and letters farmed us as well
and now we have grown tall and proud in ourselves.
The sand spewed over the circles of carvings and settled.
We seek crumbs of proof if proof is needed of ourselves.
20.04.08
Vincent Berquez
Vincent Berquez is a London–based artist and poet
fleursdumal.nl magazine
More in: Archive A-B, Berquez, Vincent, Vincent Berquez
Thank you for reading FLEURSDUMAL.NL - magazine for art & literature