Fifty years ago, the demonstrations of May 68 turned the streets of Paris and Nanterre upside down, and shook France to its very core. Linked with a vast international protest movement, it brought about profound changes in French society and abroad.
Fifty years on, various cultural institutions explore the history and legacy of May – June 1968 through get-togethers, exhibitions, newly-opened archives, participatory workshops, theatre, music, debates and talks casting fresh light on the events.
 #  more information on website soixantehuit.fr and fleursdumal.nl
More in: Exhibition Archive, Histoire de France, PRESS & PUBLISHING, Protests of MAY 1968
The year 1818 saw the publication of one of the most influential science-fiction stories of all time.
Frankenstein: Or, Modern Prometheus by Mary Shelley had a huge impact on gothic horror and science-fiction genres, and her creation has become part of our everyday culture, from cartoons to Hallowe'en costumes. Even the name 'Frankenstein' has become a by-word for evil scientists and dangerous experiments. How did a teenager with no formal education come up with the idea for an extraordinary novel such as Frankenstein?
Clues are dotted throughout Georgian science and popular culture. The years before the book's publication saw huge advances in our understanding of the natural sciences, in areas such as electricity and physiology, for example. Sensational science demonstrations caught the imagination of the general public, while the newspapers were full of lurid tales of murderers and resurrectionists.
Making the Monster explores the scientific background behind Mary Shelley's book. Is there any science fact behind the science fiction? And how might a real-life Victor Frankenstein have gone about creating his monster? From tales of volcanic eruptions, artificial life and chemical revolutions, to experimental surgery, 'monsters' and electrical experiments on human cadavers, Kathryn Harkup examines the science and scientists that influenced Shelley, and inspired her most famous creation.
Kathryn Harkup is a chemist and author. Kathryn completed a PhD then a postdoc at the University of York before realising that talking, writing and demonstrating science appealed far more than spending hours slaving over a hot fume-hood. Kathryn went on to run outreach in engineering, computing, physics and maths at the University of Surrey, which involved writing talks on science and engineering topics that would appeal to bored teenagers, and she is now a science communicator delivering talks and workshops on the quirky side of science.
Making the Monster
The Science Behind Mary Shelley's Frankenstein
By: Kathryn Harkup
Published: 08-02-2018
Format: Hardback
Edition: 1st
Extent: 304 pp
ISBN: 9781472933737
Imprint: Bloomsbury Sigma
Illustrations: 11 black and white illustrations
Dimensions: 216 x 135 mm
£16.99
new books
fleursdumal.nl magazine
More in: - Book News, Archive G-H, Archive S-T, Archive S-T, Art & Literature News, Mary Shelley, Natural history, Percy Byssche Shelley, Shelley, Mary, Shelley, Percy Byssche, Tales of Mystery & Imagination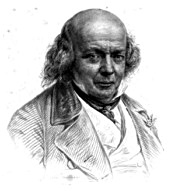 La double ivresse
Je reposais sous l'ombrage,
Quand Nœris vint m'éveiller :
Je crus voir sur son visage
Le feu du désir briller.
Sur son front Zéphyr agite
La rose et le pampre vert ;
Et de son sein qui palpite
Flotte le voile entrouvert.
Un enfant qui suit sa trace
(Son frère, si je l'en crois)
Presse pour remplir sa tasse
Des raisins entre ses doigts.
Tandis qu'à mes yeux la belle
Chante et danse à ses chansons,
L'enfant, caché derrière elle,
Mêle au vin d'affreux poisons.
Nœris prend la tasse pleine,
Y goûte, et vient me l'offrir.
Ah ! dis-je, la ruse est vaine :
Je sais qu'on peut en mourir.
Tu le veux, enchanteresse !
Je bois, dussé-je en ce jour
Du vin expier l'ivresse
Par l'ivresse de l'amour.
Mon délire fut extrême :
Mais aussi qu'il dura peu !
Ce n'est plus Nœris que j'aime,
Et Nœris s'en fait un jeu.
De ces ardeurs infidèles
Ce qui reste, c'est qu'enfin,
Depuis, à l'amour des belles
J'ai mêlé le goût du vin.
Pierre-Jean de Béranger
(1780-1857)
La double ivresse
Toutes les chansons de Béranger (1843)
fleursdumal.nl magazine
More in: Archive A-B, Archive A-B, Béranger, Pierre-Jean de
The Strange Music
Other loves may sink and settle, other loves may loose and slack,
But I wander like a minstrel with a harp upon his back,
Though the harp be on my bosom, though I finger and I fret,
Still, my hope is all before me : for I cannot play it yet.
In your strings is hid a music that no hand hath e'er let fall,
In your soul is sealed a pleasure that you have not known at all;
Pleasure subtle as your spirit, strange and slender as your frame,
Fiercer than the pain that folds you, softer than your sorrow's name.
Not as mine, my soul's annointed, not as mine the rude and light
Easy mirth of many faces, swaggering pride of song and fight;
Something stranger, something sweeter, something waiting you afar,
Secret as your stricken senses, magic as your sorrows are.
But on this, God's harp supernal, stretched but to be stricken once,
Hoary time is a beginner, Life a bungler, Death a dunce.
But I will not fear to match them—no, by God, I will not fear,
I will learn you, I will play you and the stars stand still to hear.
G. K. Chesterton
(1874-1936)
The Strange Music
fleursdumal.nl magazine
More in: # Music Archive, Archive C-D, Archive C-D, Chesterton, Gilbert Keith
     Vincent Berquez©: Fishermen
   Vincent Berquez is a London–based artist and poet
   fleursdumal.nl magazine for art & literature
More in: Berquez, Vincent, FDM Art Gallery, Vincent Berquez
De boot nadert de brug. Mels ziet zijn moeder, de moeder van Tijger en zelfs Thija's moeder op de brug staan, klaar om hen uit te wuiven. Ook grootvader Rudolf en grootvader Bernhard staan op de brug, de armen over elkaars schouders. Die twee hebben al vijftig jaar niets tegen elkaar gezegd en nu staan ze als gezworen vrienden bij elkaar.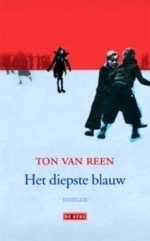 Kemp staat ook op de brug. Zo onnozel als een schaap kijkt hij langs hen heen, net of hij niet in de gaten heeft dat er een wonder gaat gebeuren. Naast hem staat Lizet, de dochter van de kastelein. Ze zit bij hen in de klas en heeft vaak ruzie met Thija. Ze heeft altijd die vreemde glimlach rond haar mond waarvan Mels niet weet of het minachting voor hen is of onnozelheid.
Allemaal wuiven ze naar hen, behalve Kemp en Lizet, die blij is dat Thija weggaat uit het dorp.
Moeder huilt een beetje.
`Je hoeft niet te huilen', roept Mels. `Als ik terugkom, breng ik een zijden jurk voor je mee. Met groene vogels en gouden bloemen.'
`Ik heb genoeg jurken!' roept zijn moeder. Nu huilt ze echt. `Ik wil alleen jou. Kom terug!' Maar dan schuift de boot onder de brug.
Net op het moment dat de boot de halfdonkere tunnel binnenglijdt, zet Lizet haar been op een sport van het hekwerk, zodat Mels onder haar uitstaande rok de kanten band ziet die ze rond haar dij draagt. Ze doet het erom. Denkt ze hem zo in te palmen en hem van de reis af te houden? Hij weet dat ze zich ergert aan Thija, die geen kousenband nodig heeft. Die kan toveren met een gebaar, een vingerknip, een waaiende haarlok.
In het halve donker onder de bruggenboog verdrinkt het licht in de bemoste stenen die glinsteren als smaragd. De tunnel is een sprookjesgrot, zomaar midden in het dorp. Alles wordt er anders. Een grot waarin alles aan zijn einde komt bij het binnenvaren en waarin alles opnieuw begint bij het naar buiten komen.
Als Mels aanzet om de boot naar buiten te laten schieten, gebeurt het wonder. De riemen in zijn handen worden vleugels. De boot verandert in een vliegtuig, precies zoals het altijd weer opnieuw gebeurt in zijn dromen. Een vliegtuig met de weidse vleugels van een arend en de ronkende motor van de Berini-bromfiets van grootvader Rudolf. Tijger zit achter de stuurknuppel. Thija en Mels zijn de passagiers. In een boog vliegt het kleine toestel onder de brug uit en draait een rondje boven het kerkplein.
Mels wuift naar zijn moeder die met haar zakdoek naar hem zwaait. Ze roept als een zoenvis die tegen het glas van het aquarium hapt. Woorden zonder klank. Blinde letters. Vraagtekens.
`Ik versta je niet', roept hij, de handen als een trompet aan de mond. `Je weet het toch! Een jurk van zijde met geborduurde vogels! Rode en blauwe arenden boven bergen vol sneeuw! Sneeuw, hoor je! Net als op de Chinese lamp van grootvader Rudolf!' Zijn moeder houdt haar handen als schelpen achter haar oren. `Net als op de zijden lamp in de studeerkamer van grootvader!'
Dan worden zijn ogen groot van ontzetting. De torenhoge silo komt op hen af. Zo snel. Opeens is daar de witgekalkte muur.
Mels schreeuwt. Te laat. De toren breekt open. Meel wolkt rond. Alles wordt wit. Een dikke laag meel begraaft het dorp.
Ton van Reen: Het diepste blauw (023)
Een roman als feuilleton
wordt vervolgd
fleursdumal.nl magazine
More in: - Book Stories, - Het diepste blauw, Archive Q-R, Reen, Ton van
Früh, eh der Tag
Früh, eh der Tag seine Schwingen noch regt,
Alles noch schlummert und träumet und ruht,
Blümchen noch nickt in der Winde Hut,
Eh noch im Forste ein Vogel anschlägt,
Schreitet ein Engel
Durchs tauweiße Land
Streut ans den Segen
Mit schimmernder Hand.
Und es erwachet die Au und der Wald.
Blumen bunt reiben die Äuglein sich klar,
Staunen und flüstern in seliger Schar.
Aufstrahlt die Sonne, ein Amselruf schallt.
Aber der Engel
Zog längst schon landaus.
Flog wieder heim
In sein Vaterhaus.
Hugo Ball
(1886-1927)
Gedicht: Früh, eh der Tag
fleursdumal.nl magazine
More in: Archive A-B, Ball, Hugo, Dada, DADA, Dadaïsme
Across the Fields to Anne
How often in the summer-tide,
His graver business set aside,
Has stripling Will, the thoughtful-eyed,
As to the pipe of Pan,
Stepped blithesomely with lover's pride
Across the fields to Anne.
It must have been a merry mile,
This summer stroll by hedge and stile,
With sweet foreknowledge all the while
How sure the pathway ran
To dear delights of kiss and smile,
Across the fields to Anne.
The silly sheep that graze to-day,
I wot, they let him go his way,
Nor once looked up, as who should say:
"It is a seemly man."
For many lads went wooing aye
Across the fields to Anne.
The oaks, they have a wiser look;
Mayhap they whispered to the brook:
"The world by him shall yet be shook,
It is in nature's plan;
Though now he fleets like any rook
Across the fields to Anne."
And I am sure, that on some hour
Coquetting soft 'twixt sun and shower,
He stooped and broke a daisy-flower
With heart of tiny span,
And bore it as a lover's dower
Across the fields to Anne.
While from her cottage garden-bed
She plucked a jasmine's goodlihede,
To scent his jerkin's brown instead;
Now since that love began,
What luckier swain than he who sped
Across the fields to Anne?
The winding path whereon I pace,
The hedgerow's green, the summer's grace,
Are still before me face to face;
Methinks I almost can
Turn poet and join the singing race
Across the fields to Anne!
Richard Burton
(1861-1940)
fleursdumal.nl magazine
More in: Archive A-B, Archive A-B, CLASSIC POETRY
From The Fourth Booke of Ayres  -VII-
There is a Garden in her face,
Where Roses and white Lillies grow;
A heav'nly paradice is that place,
Wherein all pleasant fruits doe flow.
There Cherries grow, which none may buy
Till Cherry ripe themselves doe cry.
Those Cherries fayrely doe enclose
Of Orient Pearle a double row,
Which when her lovely laughter showes,
They look like Rose-buds fill'd with snow.
Yet them nor Peere nor Prince can buy,
Till Cherry ripe themselves doe cry.
Her Eyes like Angels watch them still;
Her Browes like bended bowes doe stand,
Threatning with piercing frownes to kill
All that attempt with eye or hand
Those sacred Cherries to come nigh,
Till Cherry ripe themselves doe cry.
Thomas Campion
(1567-1620)
From The Fourth Booke of Ayres
VII
fleursdumal.nl magazine
More in: # Music Archive, Archive C-D, Archive C-D, CLASSIC POETRY
Old Angel Midnight is a treasure trove of Kerouac's experiments with automatic writing, a method he practiced constantly to sharpen his imaginative reflexes.
Recorded in a series of notebooks between 1956-1959, what Kerouac called his "endless automatic writing piece" began while he shared a cabin with poet Gary Snyder.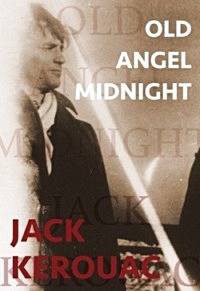 Kerouac tried to emulate Snyder's daily Buddhist meditation discipline, using the technique of "letting go" to free his mind for pure spontaneous writing, annotating the stream of words flowing through his consciousness in response to auditory stimuli and his own mental images.
Kerouac continued his exercise in spontaneous composition over the next three years, including a period spent with William Burroughs in Tangiers. He made no revisions to the automatic writing entries in his notebooks, which were collected and transcribed for publication as originally written.
Old Angel Midnight attests to the success of Kerouac's experiment and bears witness to his commitment to his craft, and to the pleasure he takes in writing: "I like the bliss of mind."
"Kerouac's ambition to capture the living moment (crucially for him, recapitulating memory) developed poetic form in 1954 with his collection San Francisco Blues, and it reached greater fulfilment with the sixty-seven free-association passages of Old Angel Midnight. This new edition from City Light Books adds one more, found among Kerouac's papers by John Sampas, concluding 'Eyes of Ray Charles see Me here realize O Holy.' Mostly written during April 1956 when Kerouac shared a shack with Gary Snyder in rural Mill Valley, outside San Francisco, Old Angel Midnight was likely facilitated by the 'letting go' technique he observed from Snyder's Buddhist meditation." – Jules Smith – The Times Literary Supplement
"Tried to warn all of you, essence of stuff wont do
— God why did you make the world?
Answer: –Because I gwt pokla renamash ta va in
ming the atss are you forever with it?
I like the bliss of mind.
Awright I'll call up all the fuckin Gods, right now!
Parya! Arrive! Ya damn hogfuckin lick lip twillerin
fishmonger! Kiss my purple royal ass baboon! Poota!
Whore! You and yr retinues of chariots & fucks! Devadatta!
Angel of Mercy! Prick! Lover! Mush! Run on
ya dog eared kiss willying nilly Dexter Michigan ass—
warlerin ratpole! The rat in my cellar's an old canuck who
wasnt fooled by rebirth but b God gotta admit I was born for
the same reason I bring this glass to my lip — ?
Rut! Old God whore, the key to ecstasy is forevermore
furthermore blind! Potanyaka! God of Mercy!"
Excerpt from 'Old Angel Midnight' by Jack Kerouac
Old Angel Midnight
Jack Kerouac
Preface by Ann Charters, Michael McClure
Collection City Lights/Grey Fox
Publisher City Lights Publishers
Paperback, $13.95
Pages 94
Publication 2016
ISBN-10 087286703X
ISBN-13 9780872867031
fleursdumal.nl magazine
More in: - Book Lovers, - Book Stories, Archive K-L, Art & Literature News, Automatic writing, Kerouac, Jack, Opium-Eaters
The New England Boy's Song
About Thanksgiving Day
Over the river, and through the wood,
To grandfather's house we go;
The horse knows the way,
To carry the sleigh,
Through the white and drifted snow .
Over the river, and through the wood,
To grandfather's house away !
We would not stop
For doll or top,
For 't is Thaksgiving day .
Over the river, and through the wood,
Oh, how the wind does blow !
It stings the toes,
And bites the nose,
As over the ground we go .
Over the river, and through the wood,
With a clear blue winter sky,
The dogs do bark,
And children hark,
As we go jingling by .
Over the river, and through the wood,
To have a first-rate play—
Hear the bells ring
Ting a ling ding,
Hurra for Thanksgiving day !
Over the river, and through the wood—
No matter for winds that blow;
Or if we get
The sleigh upset,
Into a bank of snow .
Over the river, and through the wood,
To see little John and Ann;
We will kiss them all,
And play snow-ball
And stay as long as we can .
Over the river, and through the wood,
Trot fast, my dapple grey !
Spring over the ground,
Like a hunting hound,
For 't is Thanksgiving day !
Over the river, and through the wood,
And straight through the barn-yard gate;
We seem to go
Extremely slow,
It is so hard to wait .
Over the river, and through the wood—
Old Jowler hears our bells;
He shakes his pow,
With a loud bow wow,
And thus the news he tells .
Over the river, and through the wood—
When grandmother sees us come,
She will say, Oh dear,
The children are here,
Bring a pie for every one .
Over the river, and through the wood—
Now grandmother's cap I spy !
Hurra for the fun !
Is the pudding done ?
Hurra for the pumpkin pie !
Lydia Maria Child
(1802-1880)
The New England Boy's Song About Thanksgiving Day
fleursdumal.nl magazine
More in: Archive C-D, Archive C-D, CLASSIC POETRY
Het Joods Historisch Museum markeert het honderdste geboortejaar van kunstenares Charlotte Salomon (1917-1943) met een bijzondere tentoonstelling gewijd aan haar artistieke nalatenschap: het kunstwerk Leven? of Theater?
Charlotte Salomon was 22 jaar toen ze in december 1938 vanuit Berlijn als vluchteling bij haar grootouders in Zuid-Frankrijk aankwam. Toen bij het uitbreken van de Tweede Wereldoorlog haar grootmoeder zelfmoord pleegde, begon Charlotte aan een 'totaal waanzinnig project' om mentaal te overleven. In vele honderden gouaches herschiep ze haar leven als een geschilderd theaterstuk. Charlotte Salomon werd in 1943 in Auschwitz vermoord.
Na de Tweede Wereldoorlog vonden haar vader en zijn vrouw Leven? of Theater? in Zuid-Frankrijk. Zij schonken het in 1971 aan het Joods Historisch Museum. De afgelopen decennia reisden delen van het werk langs musea wereldwijd. Salomons levenswerk heeft altijd intense reacties opgeroepen bij het publiek en inspireerde kunstenaars, filmers, schrijvers en choreografen tot eigen creaties. Het Joods Historisch Museum toont nu voor het eerst het werk in zijn totaal – ruim 800 gouaches.
Charlotte Salomon;
Leven? of theater?
Nog t/m 25 maart 2018
Joods Historisch Museum en JHM Kindermuseum
Nieuwe Amstelstraat 1
1011 PL Amsterdam
# meer info op website joods historisch museum
fleursdumal.nl magazine
More in: - Book Stories, Art & Literature News, Charlotte Salomon, FDM Art Gallery, Galerie des Morts, REPRESSION OF WRITERS, JOURNALISTS & ARTISTS, HOLOCAUST, WAR, WAR & PEACE
De eeuwige twijfel heeft hem verlamd. Daardoor is hij nooit uit het dorp weggekomen. Hij had weg moeten gaan toen het nog kon.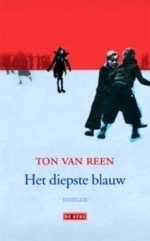 Zou hij ergens anders gelukkiger zijn geworden? Of zou hij hebben terugverlangd naar het dorp met de Wijer en de meelfabriek? Waarschijnlijk wel.
Zijn ontevredenheid is ongegrond. Het dorp gaf hem zijn bestaansrecht. En ook zijn onvrede over thuis moet hij van zich afzetten. Hij moet er juist blij om zijn dat hij verzorgd wordt door zijn vrouw en zijn dochter en dat ze hem niet in zijn eigen vuil laten stikken. Of is dat wat ze voor hem doen alleen maar plicht? Je kunt je man en je vader niet laten verkommeren, dat hoort niet in een dorp als dit.
Hier helpen de kinderen hun ouders tot aan het graf. `Zo men doet, zo men ontmoet', is een spreuk die in alle huizen hangt. Kinderen zijn de verzekering voor de oude dag. De garantie dat je iemand hebt die je uit bed hijst, je rolstoel duwt en je graf verzorgt.
Ton van Reen: Het diepste blauw (022)
wordt vervolgd
fleursdumal.nl magazine
More in: - Book Stories, - Het diepste blauw, Archive Q-R, Reen, Ton van
Thank you for reading FLEURSDUMAL.NL - magazine for art & literature