EXPRESSIONISM, DADA & DE STIJL, SURREALISM
·
August Stramm: Schön (Gedicht)
·
Agnita Feis: De slag (gedicht)
·
Louis Aragon: De Hollandse reis
·
August Stramm: Spiel (Gedicht)
·
August Stramm: Fluch (Gedicht)
·
Daniil Charms: Verzameld werk in Nederlandse vertaling
·
August Stramm: Siede (Gedicht)
·
August Stramm: Tanz (Gedicht)
·
Hugo Ball: Totentanz 1916
·
August Stramm: Erfüllung (Gedicht)
·
The Salt Companion to Mina Loy
·
Poetic Salvage. Reading Mina Loy by Tara Prescott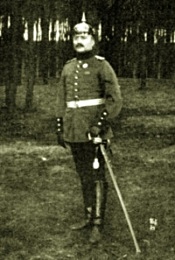 Schön
Wissen Tören
Wahr und Trügen
Mord Gebären
Sterben Sein
Weinen Jubeln
Haß Vergehen
Stark und Schwach
Unmöglich
Kann!
Dein Körper flammt!
Die Welt
Erlischt!
August Stramm
(1874-1915)
Schön, 1914
• fleursdumal.nl magazine
More in: *War Poetry Archive, Archive S-T, Expressionism, Stramm, August
---
De slag.
 
De zon.
Een woud.
Een veld.
Een vliet:
 
't Is geel,
groen, blauw,
maar rood
is 't niet.
 
Gerij.
Gedraaf.
Geschut.
Gedreun:
 
Gegil!
Gekerm!
Gezucht!
Gekreun!
 
Geen zon.
Geen woud.
Geen mensch!
Geen hart!
 
't Is bloed!
't Is rood!
't Is grijs!
't Is zwart!
Agnita Feis
(1881 – 1944)
Uit: Oorlog. Verzen in Staccato (1916).
De Slag
• fleursdumal.nl magazine
More in: - Book Stories, Agnita Feis, Archive E-F, Archive E-F, De Stijl, Theo van Doesburg
---
Le voyage de Hollande verscheen op 12 februari 1964 bij de Franse uitgever Seghers. De editie (2025 exemplaren!) werd verfraaid met een tekening van Jongkind, een typisch Hollands landschap met windmolens, beemden en scheepjes onder een lage wolkenlucht.
Al in 1965 verscheen een herdruk, daarna werd de bundel opnieuw uitgegeven in 1981 en 2005, telkens bij Seghers. In 2007 ten slotte werd Le voyage de Hollande in de Bibliothèque de la Pléiade opgenomen als onderdeel van Aragons volledige dichtwerk (OEuvres poétiques complètes, deel II, Parijs, Gallimard).
In de zomer van 1963 verbleven Louis Aragon (1897-1982) en zijn vrouw Elsa Triolet (1896-1970) een maand in Nederland. Tussen 29 juli en 26 augustus bezochten ze onder meer Texel, Zuid-Holland (Wassenaar) en Utrecht.
De neerslag van die reis vinden we terug in Le voyage de Hollande, een bundel bestaande uit zes delen van wisselende lengte (twee tot twaalf gedichten), voorafgegaan door een kwatrijn waarin de lezer wordt aangemaand nooit de liefde in opspraak te brengen: wie dat doet mag het 'domein' van de dichter niet betreden. Een domein dat ten dele reëel is, geïnspireerd door het verblijf in Nederland, ten dele utopie van de liefde en ode aan de geliefde.
Louis Aragon
De Hollandse reis
2019
Vertaling: Katelijne De Vuyst
Tweetalige bundel
Uitgeverij Vleugels
Franse reeks
isbn 978 90 78627 67 8
128 pagina's
€ 23,50
# new books
Louis Aragon
De Hollandse reis
• fleursdumal.nl magazine
More in: - Book News, Archive A-B, Archive A-B, Surrealism, SURREALISM, Surrealisme
---
Spiel
Deine Finger perlen
Und
Kollern Stoßen Necken Schmeicheln
Quälen Sinnen Schläfern Beben
Wogen um mich.
Die Kette reißt!
Dein Körper wächst empor!
Durch Lampenschimmer sinken deine Augen
Und schlurfen mich
Und
Schlürfen schlürfen
Dämmern
Brausen!
Die Wände tauchen!
Raum!
Nur
Du!
August Stramm
(1874-1915)
Spiel, 1914
• fleursdumal.nl magazine
More in: *War Poetry Archive, Archive S-T, Expressionism, Stramm, August
---
Fluch
Du sträubst und wehrst!
Die Brände heulen
Flammen
Sengen!
Nicht Ich
Nicht Du
Nicht Dich!
Mich!
Mich!
August Stramm
(1874-1915)
Fluch, 1914
• fleursdumal.nl magazine
More in: *War Poetry Archive, Archive S-T, Expressionism, Stramm, August
---
Het Russische absurdisme laat zich gemakkelijk terugbrengen tot één man: Daniil Charms. "Charms is kunst,' schreef een vriend over hem.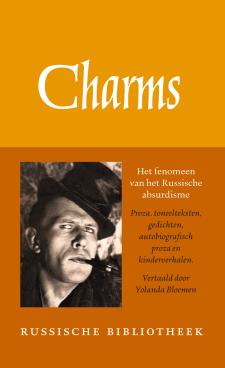 Met zijn opvallende verschijning, zijn excentriciteit, zijn creatieve tegendraadsheid was hij een fenomeen en groeide hij na zijn dood uit tot een wereldwijd bekende cultschrijver. "Mij interesseert alleen "onzin",' schreef hij ooit, "alleen dat wat geen enkele praktische zin heeft.'
Charms blinkt uit in het tonen van de onsamenhangendheid van het bestaan en de onvoorspelbaarheid van het lot. Hij zoekt naar een ongefilterde verbeelding van de chaos die wij voortbrengen, los van zingeving en in de hoop op nieuwe ervaringen en aha-erlebnissen. In zijn werk laat hij willekeur vergezeld gaan van een stevige dosis, vaak zwartgallige, humor.
Voor het eerst verschijnt een grote uitgave van Charms' werk in de Russische Bibliotheek, samengesteld uit proza, toneelteksten, gedichten, autobiografisch proza en kinderverhalen, en rijkelijk aangevuld met avantgardistische illustraties.
Auteur: Daniil Charms
Verzameld werk
Vertaald door Yolanda Bloemen
Russische Bibliotheek (RB)
Uitgeverij van Oorschot
Verschijningsdatum januari 2018
Taal Nederlands
1e druk
Bindwijze: Hardcover
Afmetingen 20,3 x 12,8 x 3,4 cm
736 pagina's
ISBN 9789028282353
€ 44,99
• fleursdumal.nl magazine
More in: *Concrete + Visual Poetry A-E, - Book News, - Bookstores, Archive C-D, Archive C-D, Art & Literature News, Expressionism, Kharms (Charms), Daniil, Psychiatric hospitals
---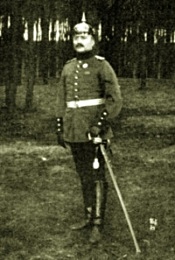 Siede
Meine Schwäche hält sich mühsam
An den eigenen Händen
Mit meinen Kräften
Spielen deine Knöchel
Fangeball!
In deinem Schreiten knistert
Hin
Mein Denken
Und
Dir im Auggrund
Stirbt
Mein letztes Will!
Dein Hauch zerweht mich
Schreivoll in Verlangen
Kühl
Kränzt dein Tändeln
In das Haar
Sich
Lächelnd
Meine Qual!
August Stramm
(1874-1915)
Siede, 1914
• fleursdumal.nl magazine
More in: *War Poetry Archive, Archive S-T, Expressionism, Stramm, August
---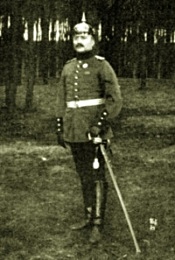 Tanz
Milchweiche Schultern!
Augen flirren, flackern!
Blond und schwarz und sonnengolden
Taumeln Haare, wirren, krampfen,
Schlingen Brücken,
Brücken!
Hin
Und rüber
Taumeln, Kitzel,
Bäumen, saugen,
Saugen, züngeln
Schürfen
Blut
Schweres, lustgesträubtes
Blut!
In die Wunden
Hüpfen Töne,
Sielen, bohren,
Wühlen, quirlen,
Fallen kichernd,
Schwellen auf und fressen sich,
Gatten, gatten, schwängern sich,
Bären Schauer
Wahnengroß!
Hilflos surren um die Lichter
Mutterängste
Nach den Kindern,
Die sich winden,
Winden, huschen
Vor den Tritten,
Die sie packen,
Ihre glasen, sichten Leiber
Schinden, scharren,
Pressen, schleudern,
Tückisch abgemessne Lüste
Jagen unter Brunstgestöne,
Brunstgeächze
Und
Gekrächze!
Durch die Wirrnis
Durch die Flirrnis
Blitzt Verstummen!
Jäh zerflattern
Drängen gellend
An die Decke
Sich die Töne,
Klammern, krallen
Scheu verwimmernd
Am Gebälk!
Glotzen nieder,
Wo mit Wuchten
Schlorrt das Keuchen,
Schlappet
Ringsum an den Wänden
Seinen ungefügen Leib,
Unzahlmäulig
zuckt und schnauft!
An die angstzerglühten Herzen
Reißen flammend hoch die Lichter
Ihre hetzverstörten Kinder,
Die in Irren, Wirren
Zitternd
Ob der ungewohnten Ruhe
Ab sich tasten
Und sich streicheln
Gegenseitig
Hell von Staunen,
Daß sie leben noch,
Sie leben!
Zagig finden sie das Lächeln,
Fluten leise, fluten, fluten,
Reichen summend sich die Hände,
werden warm
Und
Schwingen Reigen!
Da
In Peitschlust, Streitdurst, Quälsucht
Vollgesogen
Vom Gebälke
Stiebt das Gellen!
Schrillt unbändig,
Ueberschlägt sich,
Purzelt, flattert,
Springt und stöbert,
Federt, pumpelt auf
Das Untier,
Das
Mit tausend Füßen aufschrickt,
Trippelt, trappelt,
Trappelt, grappelt,
Gell gedrängelt
Von den Tönen,
Die zerrasseln,
Niederprasseln,
Peitschen, schlagen, fiebern, kosen
Und im Wirbel
Wringen, wiegen
Schwelles,
Blaßhellrotes Fleisch!
Milchweiche Schultern!
Augen . . .
August Stramm
(1874-1915)
Tanz, 1914
• fleursdumal.nl magazine
More in: *War Poetry Archive, Archive S-T, Expressionism, Stramm, August
---
Totentanz 1916
So sterben wir, so sterben wir
Und sterben alle Tage,
Weil es so gemütlich sich sterben lässt.
Morgens noch in Schlaf und Traum,
Mittags schon dahin,
Abends schon zu unterst im Grabe drin.
Die Schlacht ist unser Freudenhaus,
Von Blut ist unsre Sonne,
Tod ist unser Zeichen und Losungswort.
Kind und Weib verlassen wir:
Was gehen sie uns an!
Wenn man sich auf uns nur verlassen kann!
So morden wir, so morden wir
Und morden alle Tage
Unsere Kameraden im Totentanz.
Bruder, reck Dich auf vor mir!
Bruder, Deine Brust!
Bruder, der Du fallen und sterben musst.
Wir murren nicht, wir knurren nicht,
Wir schweigen alle Tage
Bis sich vom Gelenke das Hüftbein dreht.
Hart ist unsre Lagerstatt,
Trocken unser Brot,
Blutig und besudelt der liebe Gott.
Wir danken Dir, wir danken Dir,
Herr Kaiser für die Gnade,
Dass Du uns zum Sterben erkoren hast.
Schlafe Du, schlaf sanft und still,
Bis Dich auferweckt
Unser armer Leib, den der Rasen deckt.
Hugo Ball
(1886-1927)
Totentanz 1916
• fleursdumal.nl magazine
More in: Archive A-B, Ball, Hugo, Dada, DADA, Dadaïsme
---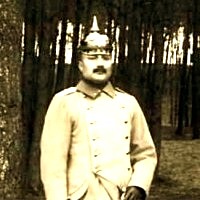 Erfüllung
Meine Sporen frechzen deine Spitzen!
Bläulich kichern die Aederchen fort
In Sicherheit höhnisch
Im
Schimmrigen Weich
Bebige Hügel wiegen Verlangen
Köpfchen rosen empor und steilen Gewähr.
Die Lippe zerfrißt sich!
Golden ringeln Würger hinunter
Und schnüren den Hals zu
Nach meinen Fingern tastet dein Blut
Und siedet den Kampf.
Die Seelen ringen und kollern abseit!
Hoch schlagen die Röcke den Blick auf
Goldhellrot
Rotweichrot
Flamme zischt in das Hirn
Und sticht mir das Schaun aus!
Sinken Sinken
Schweben und Sinken
Schwingen im Sturme
Im Sturm
Im schreikrollen Meer!
Ziegelrot
Ueber uns segnet der Tod
Säender Tod!
August Stramm
(1874-1915)
Erfüllung, 1914
• fleursdumal.nl magazine
More in: *War Poetry Archive, Archive S-T, Expressionism, Stramm, August
---
Mina Loy (1882-1966) formed part of the new generation of poets who revolutionised writing in the early twentieth century.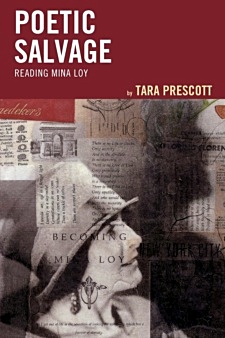 She had personal and artistic links to Italian Futurism and Parisian Surrealism, as well as to individuals such as James Joyce, Ezra Pound, Wyndham Lewis, Djuna Barnes and Gertrude Stein. Working with reference to, but also often against the ideas of these fellow writers, her experimental, witty and inconoclastic poems were both distinctive and arresting.
Since the republication of her poems in 1996-7, Loy has gained in stature and importance both in the UK and the US: her writing is now seen as central to literary innovations in the 1910s and 1920s, and she is often a set author on undergraduate and MA courses. Apart from the collection of essays Mina Loy: Woman and Poet published twelve years ago, there is currently no single book on Loy's work in print. The Companion will be an invaluable new resource for students and readers of modernism. It provides new perspectives and cutting-edge research on Loy's work and is distinctive in its consideration of her prosodic and linguistic experiments alongside a discussion of the literary and historical contexts in which she worked.
The contributors include influential and emerging experts in modernist studies. They are Peter Nicholls, Tim Armstrong, Geoff Gilbert, David Ayers, Andrew Robertson, John Wilkinson, Suzanne Hobson, Rachel Potter, Alan Marshall, Rowan Harris and Sandeep Parmar.
The Salt Companion to Mina Loy
Edited by Dr Rachel Potter ,
Associate editor Suzanne Hobson
The Salt Companion to Mina Loy comprises ten essays by leading scholars and writers on the work of modernist poet Mina Loy.
Format Paperback
Language English
288 pages
228 x 152mm
Publication date 17 May 2010
Publisher Salt Publishing
Publication City/Country Applecross, WA, Australia |
ISBN10 1876857722
ISBN13 9781876857721
£19.99
# More books
The Salt Companion to Mina Loy
Literary studies
• fleursdumal.nl magazine
More in: - Book Lovers, - Book Stories, Archive K-L, Archive K-L, Futurism, Loy, Mina
---
Mina Loy (1882 – 1966)—poet, artist, exile, and luminary—was a prominent and admired figure in the art and literary circles of Paris, Florence, and New York in the early years of the twentieth century.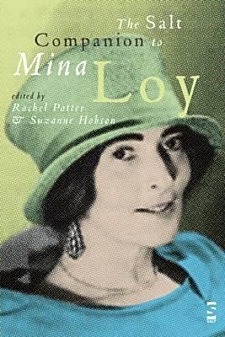 But over time, she gradually receded from public consciousness and her poetry went out of print.
As part of the movement to introduce the work of this cryptic poet to modern audiences, Poetic Salvage: Reading Mina Loy provides new and detailed explications of Loy's most redolent poems.
This book helps readers gain a better understanding of the body of Loy's work as a whole by offering compelling close readings that uncover the source materials that inspired Loy's poetry, including modern artwork, Baedeker travel guides, and even long-forgotten cultural venues.
Helpfully keyed to the contents of Loy's Lost Lunar Baedeker, edited by Roger Conover, this book is an essential aid for new readers and scholars alike. Mina Loy forged a legacy worthy of serious consideration—through a practice best understood as salvage work, of reclaiming what has been so long obscured.
Poetic Salvage: Reading Mina Loy dives deep to bring hidden treasures to the surface.
Tara Prescott is a lecturer in writing programs at the University of California, Los Angeles.
Poetic Salvage.
Reading Mina Loy
by Tara Prescott
Hardcover
292 pages
Publisher: Bucknell University Press
Language: English
Literature & Fiction
ISBN-10: 1611488125
ISBN-13: 978-1611488128
2016
$76.80
# New books
Poetic Salvage
Reading Mina Loy
Tara Prescott
• fleursdumal.nl magazine
More in: - Book Lovers, - Book Stories, Archive K-L, Archive K-L, Futurism, Loy, Mina
---
Older Entries »
Thank you for reading FLEURSDUMAL.NL - magazine for art & literature