EXPRESSIONISM, DADA & DE STIJL, SURREALISM
·
August Stramm: Fluch (Gedicht)
·
Daniil Charms: Verzameld werk in Nederlandse vertaling
·
August Stramm: Siede (Gedicht)
·
August Stramm: Tanz (Gedicht)
·
Hugo Ball: Totentanz 1916
·
August Stramm: Erfüllung (Gedicht)
·
The Salt Companion to Mina Loy
·
Poetic Salvage. Reading Mina Loy by Tara Prescott
·
Thanks for the View, Mr. Mies: Lafayette Park, Detroit
·
Jean Cocteau: Metamorphosis. Expositie en boek
·
Mina Loy's Critical Modernism by Laura Scuriatti
·
Robert Desnos: Jack l'Égareur
Fluch
Du sträubst und wehrst!
Die Brände heulen
Flammen
Sengen!
Nicht Ich
Nicht Du
Nicht Dich!
Mich!
Mich!
August Stramm
(1874-1915)
Fluch, 1914
• fleursdumal.nl magazine
More in: *War Poetry Archive, Archive S-T, Expressionism, Stramm, August
---
Het Russische absurdisme laat zich gemakkelijk terugbrengen tot één man: Daniil Charms. "Charms is kunst,' schreef een vriend over hem.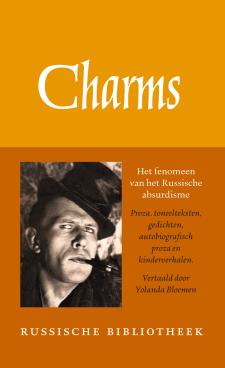 Met zijn opvallende verschijning, zijn excentriciteit, zijn creatieve tegendraadsheid was hij een fenomeen en groeide hij na zijn dood uit tot een wereldwijd bekende cultschrijver. "Mij interesseert alleen "onzin",' schreef hij ooit, "alleen dat wat geen enkele praktische zin heeft.'
Charms blinkt uit in het tonen van de onsamenhangendheid van het bestaan en de onvoorspelbaarheid van het lot. Hij zoekt naar een ongefilterde verbeelding van de chaos die wij voortbrengen, los van zingeving en in de hoop op nieuwe ervaringen en aha-erlebnissen. In zijn werk laat hij willekeur vergezeld gaan van een stevige dosis, vaak zwartgallige, humor.
Voor het eerst verschijnt een grote uitgave van Charms' werk in de Russische Bibliotheek, samengesteld uit proza, toneelteksten, gedichten, autobiografisch proza en kinderverhalen, en rijkelijk aangevuld met avantgardistische illustraties.
Auteur: Daniil Charms
Verzameld werk
Vertaald door Yolanda Bloemen
Russische Bibliotheek (RB)
Uitgeverij van Oorschot
Verschijningsdatum januari 2018
Taal Nederlands
1e druk
Bindwijze: Hardcover
Afmetingen 20,3 x 12,8 x 3,4 cm
736 pagina's
ISBN 9789028282353
€ 44,99
• fleursdumal.nl magazine
More in: *Concrete + Visual Poetry A-E, - Book News, - Bookstores, Archive C-D, Archive C-D, Art & Literature News, Expressionism, Kharms (Charms), Daniil, Psychiatric hospitals
---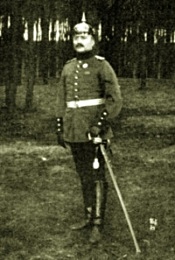 Siede
Meine Schwäche hält sich mühsam
An den eigenen Händen
Mit meinen Kräften
Spielen deine Knöchel
Fangeball!
In deinem Schreiten knistert
Hin
Mein Denken
Und
Dir im Auggrund
Stirbt
Mein letztes Will!
Dein Hauch zerweht mich
Schreivoll in Verlangen
Kühl
Kränzt dein Tändeln
In das Haar
Sich
Lächelnd
Meine Qual!
August Stramm
(1874-1915)
Siede, 1914
• fleursdumal.nl magazine
More in: *War Poetry Archive, Archive S-T, Expressionism, Stramm, August
---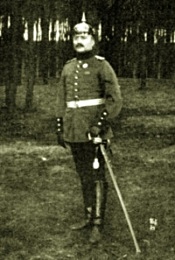 Tanz
Milchweiche Schultern!
Augen flirren, flackern!
Blond und schwarz und sonnengolden
Taumeln Haare, wirren, krampfen,
Schlingen Brücken,
Brücken!
Hin
Und rüber
Taumeln, Kitzel,
Bäumen, saugen,
Saugen, züngeln
Schürfen
Blut
Schweres, lustgesträubtes
Blut!
In die Wunden
Hüpfen Töne,
Sielen, bohren,
Wühlen, quirlen,
Fallen kichernd,
Schwellen auf und fressen sich,
Gatten, gatten, schwängern sich,
Bären Schauer
Wahnengroß!
Hilflos surren um die Lichter
Mutterängste
Nach den Kindern,
Die sich winden,
Winden, huschen
Vor den Tritten,
Die sie packen,
Ihre glasen, sichten Leiber
Schinden, scharren,
Pressen, schleudern,
Tückisch abgemessne Lüste
Jagen unter Brunstgestöne,
Brunstgeächze
Und
Gekrächze!
Durch die Wirrnis
Durch die Flirrnis
Blitzt Verstummen!
Jäh zerflattern
Drängen gellend
An die Decke
Sich die Töne,
Klammern, krallen
Scheu verwimmernd
Am Gebälk!
Glotzen nieder,
Wo mit Wuchten
Schlorrt das Keuchen,
Schlappet
Ringsum an den Wänden
Seinen ungefügen Leib,
Unzahlmäulig
zuckt und schnauft!
An die angstzerglühten Herzen
Reißen flammend hoch die Lichter
Ihre hetzverstörten Kinder,
Die in Irren, Wirren
Zitternd
Ob der ungewohnten Ruhe
Ab sich tasten
Und sich streicheln
Gegenseitig
Hell von Staunen,
Daß sie leben noch,
Sie leben!
Zagig finden sie das Lächeln,
Fluten leise, fluten, fluten,
Reichen summend sich die Hände,
werden warm
Und
Schwingen Reigen!
Da
In Peitschlust, Streitdurst, Quälsucht
Vollgesogen
Vom Gebälke
Stiebt das Gellen!
Schrillt unbändig,
Ueberschlägt sich,
Purzelt, flattert,
Springt und stöbert,
Federt, pumpelt auf
Das Untier,
Das
Mit tausend Füßen aufschrickt,
Trippelt, trappelt,
Trappelt, grappelt,
Gell gedrängelt
Von den Tönen,
Die zerrasseln,
Niederprasseln,
Peitschen, schlagen, fiebern, kosen
Und im Wirbel
Wringen, wiegen
Schwelles,
Blaßhellrotes Fleisch!
Milchweiche Schultern!
Augen . . .
August Stramm
(1874-1915)
Tanz, 1914
• fleursdumal.nl magazine
More in: *War Poetry Archive, Archive S-T, Expressionism, Stramm, August
---
Totentanz 1916
So sterben wir, so sterben wir
Und sterben alle Tage,
Weil es so gemütlich sich sterben lässt.
Morgens noch in Schlaf und Traum,
Mittags schon dahin,
Abends schon zu unterst im Grabe drin.
Die Schlacht ist unser Freudenhaus,
Von Blut ist unsre Sonne,
Tod ist unser Zeichen und Losungswort.
Kind und Weib verlassen wir:
Was gehen sie uns an!
Wenn man sich auf uns nur verlassen kann!
So morden wir, so morden wir
Und morden alle Tage
Unsere Kameraden im Totentanz.
Bruder, reck Dich auf vor mir!
Bruder, Deine Brust!
Bruder, der Du fallen und sterben musst.
Wir murren nicht, wir knurren nicht,
Wir schweigen alle Tage
Bis sich vom Gelenke das Hüftbein dreht.
Hart ist unsre Lagerstatt,
Trocken unser Brot,
Blutig und besudelt der liebe Gott.
Wir danken Dir, wir danken Dir,
Herr Kaiser für die Gnade,
Dass Du uns zum Sterben erkoren hast.
Schlafe Du, schlaf sanft und still,
Bis Dich auferweckt
Unser armer Leib, den der Rasen deckt.
Hugo Ball
(1886-1927)
Totentanz 1916
• fleursdumal.nl magazine
More in: Archive A-B, Ball, Hugo, Dada, DADA, Dadaïsme
---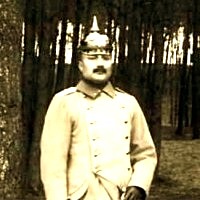 Erfüllung
Meine Sporen frechzen deine Spitzen!
Bläulich kichern die Aederchen fort
In Sicherheit höhnisch
Im
Schimmrigen Weich
Bebige Hügel wiegen Verlangen
Köpfchen rosen empor und steilen Gewähr.
Die Lippe zerfrißt sich!
Golden ringeln Würger hinunter
Und schnüren den Hals zu
Nach meinen Fingern tastet dein Blut
Und siedet den Kampf.
Die Seelen ringen und kollern abseit!
Hoch schlagen die Röcke den Blick auf
Goldhellrot
Rotweichrot
Flamme zischt in das Hirn
Und sticht mir das Schaun aus!
Sinken Sinken
Schweben und Sinken
Schwingen im Sturme
Im Sturm
Im schreikrollen Meer!
Ziegelrot
Ueber uns segnet der Tod
Säender Tod!
August Stramm
(1874-1915)
Erfüllung, 1914
• fleursdumal.nl magazine
More in: *War Poetry Archive, Archive S-T, Expressionism, Stramm, August
---
Mina Loy (1882-1966) formed part of the new generation of poets who revolutionised writing in the early twentieth century.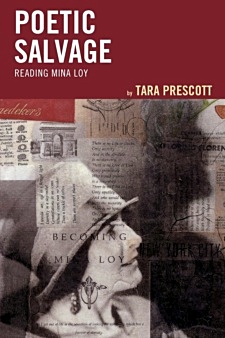 She had personal and artistic links to Italian Futurism and Parisian Surrealism, as well as to individuals such as James Joyce, Ezra Pound, Wyndham Lewis, Djuna Barnes and Gertrude Stein. Working with reference to, but also often against the ideas of these fellow writers, her experimental, witty and inconoclastic poems were both distinctive and arresting.
Since the republication of her poems in 1996-7, Loy has gained in stature and importance both in the UK and the US: her writing is now seen as central to literary innovations in the 1910s and 1920s, and she is often a set author on undergraduate and MA courses. Apart from the collection of essays Mina Loy: Woman and Poet published twelve years ago, there is currently no single book on Loy's work in print. The Companion will be an invaluable new resource for students and readers of modernism. It provides new perspectives and cutting-edge research on Loy's work and is distinctive in its consideration of her prosodic and linguistic experiments alongside a discussion of the literary and historical contexts in which she worked.
The contributors include influential and emerging experts in modernist studies. They are Peter Nicholls, Tim Armstrong, Geoff Gilbert, David Ayers, Andrew Robertson, John Wilkinson, Suzanne Hobson, Rachel Potter, Alan Marshall, Rowan Harris and Sandeep Parmar.
The Salt Companion to Mina Loy
Edited by Dr Rachel Potter ,
Associate editor Suzanne Hobson
The Salt Companion to Mina Loy comprises ten essays by leading scholars and writers on the work of modernist poet Mina Loy.
Format Paperback
Language English
288 pages
228 x 152mm
Publication date 17 May 2010
Publisher Salt Publishing
Publication City/Country Applecross, WA, Australia |
ISBN10 1876857722
ISBN13 9781876857721
£19.99
# More books
The Salt Companion to Mina Loy
Literary studies
• fleursdumal.nl magazine
More in: - Book Lovers, - Book Stories, Archive K-L, Archive K-L, Futurism, Loy, Mina
---
Mina Loy (1882 – 1966)—poet, artist, exile, and luminary—was a prominent and admired figure in the art and literary circles of Paris, Florence, and New York in the early years of the twentieth century.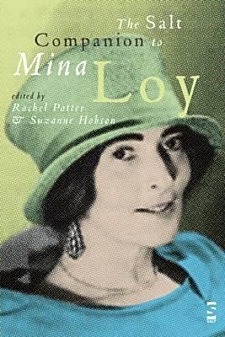 But over time, she gradually receded from public consciousness and her poetry went out of print.
As part of the movement to introduce the work of this cryptic poet to modern audiences, Poetic Salvage: Reading Mina Loy provides new and detailed explications of Loy's most redolent poems.
This book helps readers gain a better understanding of the body of Loy's work as a whole by offering compelling close readings that uncover the source materials that inspired Loy's poetry, including modern artwork, Baedeker travel guides, and even long-forgotten cultural venues.
Helpfully keyed to the contents of Loy's Lost Lunar Baedeker, edited by Roger Conover, this book is an essential aid for new readers and scholars alike. Mina Loy forged a legacy worthy of serious consideration—through a practice best understood as salvage work, of reclaiming what has been so long obscured.
Poetic Salvage: Reading Mina Loy dives deep to bring hidden treasures to the surface.
Tara Prescott is a lecturer in writing programs at the University of California, Los Angeles.
Poetic Salvage.
Reading Mina Loy
by Tara Prescott
Hardcover
292 pages
Publisher: Bucknell University Press
Language: English
Literature & Fiction
ISBN-10: 1611488125
ISBN-13: 978-1611488128
2016
$76.80
# New books
Poetic Salvage
Reading Mina Loy
Tara Prescott
• fleursdumal.nl magazine
More in: - Book Lovers, - Book Stories, Archive K-L, Archive K-L, Futurism, Loy, Mina
---
"See glossy photos of bathroom doorknobs and mail slots, learn more about early community newsletters, whistle with the neighborhood bagpiper. In two words: be amazed." –Sebastian Hofer, The Detroit News
Lafayette Park, a middle-class residential area in downtown Detroit, is home to the largest collection of buildings designed by Ludwig Mies van der Rohe in the world.
Throughout the 1990s and 2000s, it remained one of Detroit's most racially integrated and economically stable neighborhoods, although it was surrounded by evidence of a city in financial distress.
Through interviews with and essays by residents, reproductions of archival material: new photographs by Karin Jobst, Vasco Roma and Corine Vermeulen, and previously unpublished photographs by documentary filmmaker Janine Debanné.
Thanks for the View, Mr. Mies examines the way that Lafayette Park residents confront and interact with this unique modernist environment.
This book is a reaction against the way that iconic modernist architecture is often represented. Whereas other writers may focus on the design intentions of the architect, authors Aubert, Cavar and Chandani seek to show the organic and idiosyncratic ways in which the people who live in Lafayette Park actually use the architecture and how this experience, in turn, affects their everyday lives.
Thanks for the View, Mr. Mies was originally published in 2012, two years before the city of Detroit entered into the largest municipal bankruptcy in the country.
The 2019 edition of Thanks for the View, Mr. Mies includes a revised introduction and two new texts by Lafayette Park residents, and authors, Marsha Music and Matthew Piper.
Music and Piper reflect on the changes the neighborhood underwent between 2012 and 2018, when the city went through and emerged from bankruptcy and entered into a new phase, as a desirable place for real estate investment.
Thanks for the View, Mr. Mies
Lafayette Park, Detroit
Edited by Danielle Aubert, Lana Cavar, Natasha Chandani. Text by Danielle Aubert, Lana Cavar, Natasha Chandani, Marsha Music, Matthew Piper.
URBAN STUDIES AND THEORY
Publisher Metropolis Books
Forthcoming | 4/23/2019
Paperback, 6.5 x 9.5 in.
304 pgs
Illustrated throughout
ISBN 9781942884408
$29.95
# New books
Thanks for the View, Mr. Mies
Lafayette Park, Detroit
URBAN STUDIES AND THEORY

• fleursdumal.nl magazine
More in: - Book News, - Bookstores, Architecture, Archive Q-R, Art & Literature News, Bauhaus, Bauhaus, De Stijl, Modernisme
---
Jean Cocteau (1889 – 1963) is een kunstenaar die tot de verbeelding spreekt. Hij uitte zich in bijna alle artistieke media: poëzie, literatuur, beeldende kunst, vormgeving, theater en zijn favoriete medium: film.
Meer nog dan om zijn werk was Cocteau bekend om zijn opmerkelijke leven. Hij omgaf zich met beroemdheden als Sergei Diaghilev, Edith Piaf, Pablo Picasso en Coco Chanel, en raakte geregeld in opspraak vanwege zijn homoseksualiteit en drugsgebruik.
Het oeuvre van Cocteau was een voorbode van de multidisciplinaire praktijken van ontwerpers en kunstenaars van nu. Jean Cocteau | Metamorphosis werpt licht op zijn voortdurende zelftransformatie en zijn zoektocht naar een eigen identiteit. In de hedendaagse maatschappij, waarin het emancipatiedebat weer hoogtij viert en waarin de persoonlijke beeld-en identiteitsvorming in hoge mate beïnvloedbaar is, zijn Cocteau's leven en werk opnieuw actueel.
Zoals jonge mensen zich tegenwoordig digitaal een identiteit aanmeten, had Cocteau de gave om zichzelf via diverse media steeds met andere ogen te bezien en te laten zien. Jean Cocteau | Metamorphosis toont veel van die gezichten, in woord en in beeld.
Jean Cocteau
Metamorphosis
door Ioannis Kontaxopoulos
november 2018
ISBN 978-94-6208-470-4
design: Berry van Gerwen
Nederlands, Frans
paperback
17 x 24 cm
320 pag.
geillustreerd (150 kleur)
in samenwerking met: Design Museum den Bosch
NAi Boekverkopers / Booksellers
€ 34,95
De tentoonstelling over Jean Cocteau in het Design Museum Den Bosch, loopt nog tot en met 10 maart 2019.
# New books
Jean Cocteau
Metamorphosis
• fleursdumal.nl magazine
More in: - Book News, - Bookstores, Archive C-D, Archive C-D, Art & Literature News, DANCE, Design, Exhibition Archive, FDM Art Gallery, Jean Cocteau, Maison de la Poésie, Museum of Literary Treasures, Surrealism, SURREALISM, Surrealisme, THEATRE
---
This book provides a fresh assessment of the works of poet and painter Mina Loy (1882 – 1966).

Laura Scuriatti shows how Loy's "eccentric" writing and art celebrate ideas and aesthetics central to the modernist movement while simultaneously critiquing them, resulting in a continually self-reflexive and detached stance that Scuriatti terms "critical modernism."
Drawing on neglected archival material, Scuriatti illuminates the often-overlooked influence of Loy's time spent amid Italian avant-garde culture. In particular, she considers Loy's assessment of the nature of genius and sexual identity as defined by philosopher Otto Weininger and in Lacerba, a magazine founded by Futurist leader Giovanni Papini. She also investigates Loy's reflections on the artistic masterpiece in relation to the world of commodities; explores the dialogic nature of the self in Loy's autobiographical projects; and shows how Loy used her "eccentric" stance as a political position, especially in her later career in the United States.
Offering new insights into Loy's feminism and tracing the writer's lifelong exploration of themes such as authorship, art, identity, genius, and cosmopolitanism, this volume prompts readers to rethink the place, value, and function of key modernist concepts through the critical spaces created by Loy's texts.
Laura Scuriatti, professor of English and comparative literature at Bard College Berlin, is coeditor of The Exhibit in the Text: Museological Practices of Literature.
Mina Loy's Critical Modernism
Laura Scuriatti
Hardcover
320 pages
Literature – European
ISBN 13: 9780813056302
$85.00
Available for pre-order.
This book will be available in July 2019
(Pub Date: 5/7/2019)
# New books
Mina Loy
Critical Modernism
• fleursdumal.nl magazine
More in: - Book News, - Bookstores, Archive K-L, Archive K-L, Archive S-T, Art & Literature News, Futurism, Loy, Mina
---
Jack l'Égareur
À Denise
Dans les trémies du ciel
un archange nage, comme il sied, vers une usine.
Faux-monnayeurs que faites-vous de mes ongles ?
J'ai lu dans le journal un roman dont j'étais le héros
toujours à l'aise quand il fait pluie.
Mon cœur bat l'extinction des feux,
Mes yeux sont la nuit.
Je veille mes lendemains avec anxiété.
Au bout d'un an et deux jours…
alors il se fit une journée de pluie et les sept phares merveilleux
du monde…
Escadres souterraines ne vous approchez pas de mon tombeau :
Je suis employé à déclouer les vieux cercueils
pour répartir équitablement les ossements
entre les anciennes sépultures
et les neuves.
Quelle profession ? Profession de foi tu ne figures pas au Bottin.
Les photographes rougiraient si vous les regardiez en pleurant.
Je suis un mort de fraîche date.
Si vous rencontrez un corbillard déchaussez-vous,
Cela fera du bien au mort.
Il se lèvera,
il se sortira,
il chantera,
il chantera la chanson des quadrilles
et dans le futur on verra les nouveau-nés arriver au monde
escortés de squelettes.
Ce ne seront partout que grossesses de géantes,
Il sera de bon ton chez les élégantes
de faire monter en bague
les larmes solides des morts à l'occasion des naissances.
Amour haut parleur, sirène à corps d'oiseau,
je vous quitte.
Je vais goûter le silence cette belle algue où dorment les requins.
Robert Desnos (1900 – 1945)
Jack l'Égareur
À Denise
• fleursdumal.nl magazine
More in: Archive C-D, Desnos, Robert, Surrealism
---
Older Entries »
Thank you for reading FLEURSDUMAL.NL - magazine for art & literature