Simon Schama
·
NEXUS-CONFERTENTIE 2016: What Will Save the World?'
·
Simon Schama Lezing NEXUS: History Lessons
Nexus-conferentie 2016: 'What Will Save the World?'
zaterdag 12 november 2016 09:40 tot zaterdag 12 november 2016 16:00
De berichten uit de wereld zijn allesbehalve positief: aan de grenzen van Europa verstevigen autoritaire regimes hun macht, de politiek in de EU en VS is verregaand versplinterd en er zijn miljoenen mensen op de vlucht voor oorlog, geweld en armoede. De staat van de wereld is precair; toch zijn er ook optimisten, die geloven in de reddende kracht van wetenschap, technologie of internationale instellingen en betogen dat de wereld eigenlijk de goede kant op gaat.
Op zaterdag 12 november in Amsterdam gaan internationale activisten, wetenschappers en filosofen in debat over de diepere vragen achter de huidige politieke, ecologische en sociale crises. Wat is het defect in onze beschaving? Is materiële vooruitgang voldoende, of moet deze een morele of sociale basis hebben? Is technologie een vloek of een zegen? En wat kan de wereld redden – politiek, kunst, wetenschap, of geloof?
Op zaterdag 12 november, 09.00-16.00 uur, vindt de Nexus-conferentie 2016 'What Will Save the World?' plaats in het Nationale Ballet & Opera. Met Agnes Heller, Douglas Mwonzora, Leif Wenar, Elif Shafak, Avishai Margalit, Miroslav Volf, Mabel van Oranje, Simon Schama, Sidney Blumenthal, Farida Allaghi, Steven Pinker, Marcelo Sánchez Sorondo, Adam Zagajewski en Aeham Ahmad.
In 1938 hervatte de Italiaanse intellectueel Giuseppe Borgese, één van de verzetsleiders tegen het fascisme, in Amerika zijn strijd voor een nieuwe wereldorde die de waardigheid en vrijheid van elk individu zal waarborgen. Met geestverwanten als Thomas Mann, Hermann Broch en Reinhold Niebuhr publiceerde hij The City of Man. A Declaration on World Democracy waarin hij intellectuelen oproept hun verantwoordelijkheid te nemen. In nog geen honderd pagina's wordt door hen uiteengezet wat er na de oorlog moet gebeuren om een echte, blijvende, nieuwe humanistische wereldorde te vestigen.
In de decennia na de Tweede Wereldoorlog blijkt het vertrouwen van Borgese en de zijnen in een overwinning van het goede gerechtvaardigd. De democratische krachten overwinnen het totalitarisme; de VN wordt opgericht; de Universele Verklaring van de Rechten van de Mens wordt wereldwijd onderschreven; de internationale armoede vermindert door globalisering; technologische ontwikkelingen bieden de mensheid meer en meer meesterschap over haar eigen lot; het einde van de geschiedenis kan worden afgekondigd. Maar in de wereld anno nu zijn extremisme, fanatisme, barbarij en autoritaire regimes alom manifest. Is de droom van een humane wereld dan toch een illusie? Wat is het defect van de beschaving? Wat zal de wereld redden?
Sprekers
Agnes Heller
Douglas Mwonzora
Leif Wenar
Elif Shafak
Avishai Margalit
Miroslav Volf
Mabel van Oranje
Simon Schama
Sidney Blumenthal
Farida Allaghi
Steven Pinker
Marcelo Sánchez Sorondo
Adam Zagajewski
Aeham Ahmad
Programma
9.40 uur Welkom door Rob Riemen
9.45 uur Openingslezing door Ágnes Heller
10.40 uur Pauze
11.00 uur Rondetafelgesprek I – Wat is het defect van de beschaving?
12.45 uur Lunch
13.30 uur Muzikaal intermezzo
14.15 uur Rondetafelgesprek II – Wat zal de wereld redden?
16.00 uur Signeersessie
12 november 2016
09.40 – 16.00
Nationale Opera & Ballet Amsterdam
# Meer informatie en kaarten bestellen via website Nexus Instituut
fleursdumal.nl magazine
More in: - Book News, - Book Stories, Art & Literature News, DICTIONARY OF IDEAS, Magazines, Nexus Instituut, Simon Schama
---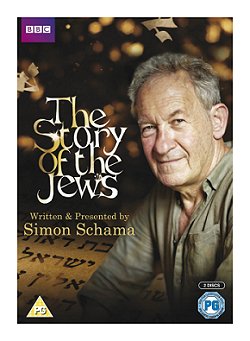 De Britse historicus Simon Schama (1945), auteur van wereldwijde klassiekers als The Embarrassment of Riches (1987) en Landscape and Memory (1995), is dit najaar te gast bij het Nexus Instituut. Schama heeft met zijn boeken een reusachtig en blijvend stempel gezet op het beeld dat Nederlanders van zichzelf hebben. Momenteel legt hij de laatste hand aan het tweede en laatste deel van zijn monumentale The Story of the Jews, na het grote succes van zijn gelijknamige BBC-serie. Simon Schama wijdt zijn Nexus-lezing aan 'History Lessons', over de vraag wat de geschiedenis ons uiteindelijk aan kennis en wijsheid oplevert. In het gesprek dat Rob Riemen met hem voerde voor Nexus 65, De universiteit van het leven, merkt Schama op:
"Ik zie het als mijn taak met alle middelen die ik tot mijn beschikking heb, het besef over te dragen van wat het betekent mens te zijn. De geschiedenis draagt een tragisch masker. Als we de volledige complexiteit van wat de menselijke samenleving is, niet begrijpen, de manier waarop die zich gedraagt en datgene waartoe de mens in staat is, dan begrijpen we niet goed wat er op het spel staat en welke strijd er gaande is. Het eervolle aan mijn werk als historicus is dat je een horzel bent, een doorn in het oog van de zelfgenoegzamen en de machthebbers."
U kunt nu al uw plaatsen reserveren voor de Nexus-lezing op 22 november in de aula van Tilburg University.
Entreekaarten
Toegankelijk voor alle geïnteresseerden, vooraf aanmelden is verplicht.
– Standaardentreekaarten à € 45,-
– Abonneekaarten à € 30,- (maximaal 2 kaarten met korting p.p.)
– Jongerenkaart € 25,- (t/m 25 jaar, 1 p.p.)
– Connect-kaart € 20,- (t/m 35 jaar, 1 p.p.)
– Vriend van Nexus-kaarten zijn gratis (max. 2 voor Amici, max. 4 voor Patroni en Maecenates)
Neem nu een abonnement op het tijdschrift Nexus, steun het Nexus Instituut als Vriend of word lid van Nexus Connect en profiteer direct van de korting op de entreekaarten.
Simon Schama
Verenigd Koninkrijk, 1945
Simon Schama zette zijn eerste schreden op het pad van de geschiedschrijving in een tijd dat de academische wereld steeds hermetischer werd. Tegen de stroom in werd hij wereldberoemd historicus, bekend van zijn televisieseries, waaronder A History of Britain (2000) en The Power of Art (2006), en van boeken als The Embarrassment of Riches: An Interpretation of Dutch Culture in the Golden Age (1987; Ned. vert. Overvloed en onbehagen: de Nederlandse cultuur in de Gouden Eeuw, 1988), Landscape and Memory (1995; Ned. vert. Landschap en herinnering, 2009) en het recente The Story of the Jews, Volume I: Finding the Words, 1000 BCE-1492 CE (2013). Zijn boeken zijn in meer dan vijftien talen vertaald. Schama studeerde aan Cambridge, doceerde aan Oxford en Harvard en is nu universiteitshoogleraar in de geschiedenis en kunstgeschiedenis aan Columbia University in New York.
22 november 2014
14.30 – 17.00
Tilburg University
fleursdumal.nl magazine
More in: Art & Literature News, LITERARY MAGAZINES, Nexus Instituut, Simon Schama
---
Thank you for reading FLEURSDUMAL.NL - magazine for art & literature