BOOKS
·
George Orwell: Ironic Poem about Prostitution
·
'Pelgrimsgrond' nieuwe dichtbundel van Albert Hagenaars
·
Geen boekenweek, maar wel een week vol boeken (6 t/m 14 maart 2021)
·
Nieuwe dichtbundel Pauk Bezembinder: Parkzicht
·
Natalie Portman's Fables by Natalie Portman (Author) & Janna Mattia (Illustrator)
·
READ BOOKS BUY LOCAL
·
READ BOOKS BUY LOCAL – support your local bookstore
·
Rupi Kaur: Home Body (poetry)
·
Ellen Deckwitz: Dit gaat niet over grasmaaien
·
Nick J. Swarth publiceert roman: '1980 – De plasserparadox'
·
Het Feest der Poëzie: Voordracht en muziek tijdens 'Van en over Louis Couperus'
·
Sontag: Her Life and Work by Benjamin Moser
Ironic Poem
about Prostitution
When I was young and had no sense
In far-off Mandalay
I lost my heart to a Burmese girl
As lovely as the day.
Her skin was gold, her hair was jet,
Her teeth were ivory;
I said, "for twenty silver pieces,
Maiden, sleep with me".
She looked at me, so pure, so sad,
The loveliest thing alive,
And in her lisping, virgin voice,
Stood out for twenty-five.
George Orwell
(1903 – 1950)
• fleursdumal.nl magazine
More in: Archive O-P, Archive O-P, George Orwell, Orwell, George
---
Net als de vorige dichtbundels van Albert Hagenaars kent Pelgrimsgrond een strakke thematische indeling. In zeven reeksen van elk zeven gedichten roept hij ditmaal herinneringen op aan momenten dat hij kort maar heftig of juist blijvend getroffen werd door poëzie, schilderijen, muziek en films, herbeleeft hij de glorie en teloorgang van de liefde en bezoekt hij plaatsen die niet alleen cultureel maar ook sacraal van betekenis zijn.
De lezer komt in Pelgrimsgrond Charles Baudelaire en de Middeleeuwse mystica Hadewych tegen, beschouwt schilderijen van Edward Hopper, Edvard Munch en Egon Schiele, hoort muziek van Jacob Obrecht en Gustav Mahler, ziet films als Der Tod in Venedig en The crying game en doet bedevaartplaatsen aan in Cambodja, China, Litouwen, Noorwegen en Polen. Pelgrimsgrond verbindt hierbij telkens individuele gebeurtenissen met algemene, het verleden met het heden, onvermogen met prestatie, realiteit met verbeelding.
Door alle gedichten heen klinken de bastonen van Hagenaars' vertrouwde thema's: levensdrang; erotiek en vruchtbaarheid; het belang van reizen en identiteit; de fascinatie voor de eindeloos uit te vouwen werkelijkheid.
Albert Hagenaars debuteerde in 1979 bij Poëzie-uitgeverij WEL met de bundel Stadskoorts. In deze uitgave treft de lezer al volop kenmerken van het latere werk aan. Inhoudelijk zijn dat onderwerpen als het reizen, vervreemding en identiteit. Formeel is er al een duidelijke tendens naar één, in cycli verdeeld geheel.
Zijn tweede bundel, Spertijd kent drie even grote delen met aandacht voor respectievelijk 1) portretten van Europese steden, 2) Parijs, waar de dichter inzoomt op fysieke aspecten zoals de metro en de RER, stations en pleinen, een rosse buurt, park, paleis, voorstad enzovoort en 3) het nachtleven op anoniem geworden plaatsen.
Ook de volgende bundels zijn ter wille van de helderheid strak thematisch geordend, het meest symbolisch in Tropendrift. Dit boek, dat in het NL en Engels tegelijk verscheen, volgt qua compositie zowel in traject als verblijfsduur een reis. Het is gewijd aan bezochte plaatsen in Zuidoost-Azië: Thailand, Maleisië & Singapore, Sumatra, Java , Bali , Singapore & Maleisië en opnieuw Thailand.
Later verscheen ook een volledig Indonesische versie, gemaakt door de bekende vertaler Landung Simatupang.
In Tropendrift speelt de geschiedenis een belangrijke rol, zowel op het algemene niveau van politiek, religie en oorlog, als op het persoonlijke van familiebetrekkingen en relaties tussen man en vrouw, tussen ouders en kinderen, tussen west en oost.
In Bloedkrans, bestaande uit 4 delen van elk 20 gedichten, brengt Albert Hagenaars vooral liefde, lust en dood samen. In dit boek, geschreven in het verhoopte midden van z'n eigen leven, koppelt de dichter herinneringen en eigen ervaringen aan wereldgebeurtenissen en omgekeerd. Nog nadrukkelijker dan voorheen richt hij zich hier op de thematiek van vruchtbaarheid. De drang tot overleven vormt voor elke cultuur in sterke mate de basis van het geloof.
De nieuwe, dit jaar te verschijnen bundel Pelgrimsgrond, bevat zeven reeksen van elk zeven gedichten, alle in het teken van de belangrijkste invloeden die Albert Hagenaars in zijn kunstenaarsleven heeft ondergaan.
I     TE WOORD (over leven en werk van dichters)
II    ONDER OGEN (over leven en werk van schilders)
III   TUSSEN DE OREN (over leven en werk van componisten)
IV   SNIJWERK (over specifiek genoemde films)
V    BEKORING (over glorie en teloorgang van liefdes)
VI   BEDEVAART (over bezochte pelgrimsoorden)
VII  IDOLEN (over goden en godheden)
Het motto van dit boek is onderstaande haiku van Matsuo Kimera:
reizen naar schrijnen
die wachten op wie ze zelf
zal moeten vullen
• Albert Hagenaars (Bergen op Zoom, 1955) was aanvankelijk werkzaam als beeldend kunstenaar en galeriehouder. Hij studeerde Nederlands en bracht veel tijd in Frankrijk door. In 1980 koos hij voor de literatuur. Werk van zijn hand verscheen in talrijke bladen en bloemlezingen, waaronder Maatstaf, De Tweede Ronde, Literair Akkoord, Raster, Poëziekrant en 'De Nederlandse poëzie van de negentiende en twintigste eeuw in 1000 en enige gedichten'. Behalve gedichten, romans en vertalingen schrijft hij ook kritieken over literatuur en moderne beeldende kunst voor tal van bladen. Hagenaars werkt vaak samen met kunstenaars en musici en ook met collega's uit andere taalgebieden. Enkele van zijn boeken werden vertaald; in het Duits, Frans, Indonesisch en Roemeens. Enkele componisten maakten muziek bij werk van Albert Hagenaars. Hagenaars maakte veel reizen, door o.a. de Verenigde Staten, Latijns-Amerika en het Verre Oosten. De laatste jaren woont hij deels in Indonesië, het geboorteland van zijn vrouw, Siti Wahyuningsih, met wie hij al ruim 200 Nederlandstalige gedichten van bekende en onbekende auteurs in Bahasa Indonesia vertaalde en publiceerde. (www.alberthagenaars.nl)
# new poetry
Albert Hagenaars
Pelgrimsgrond
Gedichten
Uitgeverij In de Knipscheer
ISBN 978-94-93214-32-3
84 pagina's
Prijs ca. € 17,50
Verschijnt September 2021
• fleursdumal.nl magazine

CRÉNOM
Charles Baudelaire
De plavuizen waren hard in de Saint-Loup
maar minder dan de hospitaalbedden die wachtten.
Al voor de val begon de glijvlucht in de afasie
op uiteindelijk dat ene woord na. Inniger
klampte hij zich daaraan vast dan aan de trouwe
hoer die het venijn om zijn jeugd heen schoof.
Alles nog weten, wensen te kunnen. Hij scherpte
z'n zinnen aan de krimpende ring van de spraak
waar hij ooit met pijnlijk geduld het ingesnoerde vel
van vermocht te tuchtigen tot schandaal en verbod.
Hij rook de wierook weer, mama, en werd jonger
dan in zijn oudste gedicht, waarde elke nacht
dagenlang tussen bezielde stammen rond, versloeg
als Lupus de draak die alle woorden verslond,
en kletste en zwetste, tierde als nooit tevoren,
kwam niet meer tot bedaren.
Albert Hagenaars
Uit: Pelgrimsgrond
• fleursdumal.nl magazine
More in: - Book News, - Bookstores, Archive G-H, Archive G-H, Baudelaire, Charles, Hagenaars, Albert
---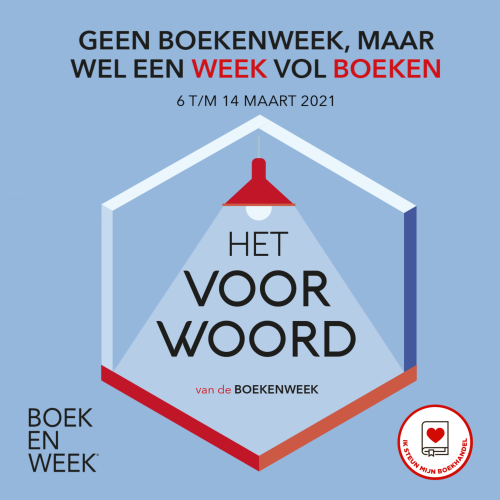 More in: - Book Lovers, - Book News, - Bookstores, AUDIO, CINEMA, RADIO & TV, Boekenweek
---
In Parkzicht brengt Paul Bezembinder een tragische liefdesgeschiedenis.
Met zijn inmiddels gevestigde combinatie van klassieke poëzie, pastiche en smartlap laveert hij moeiteloos langs de Scylla van de zoetsappigheid en de Charybdis van de chaos. Het resulteert in beelden die beklijven, die klemmen op de borst, gloeien in het hart en branden in de ziel.
Waarheid of verbeelding? Ongemakkelijk blijft het. U zult na het lezen van deze bundel nooit meer dezelfde zijn.
Dichtbundels Paul Bezembinder:
Gedichten, uitg. Pittige Pixels, Amsterdam (2018).
Kwatrijnen, uitg. Art Brut Digital Editions, Tilburg (2018).
Gedichten, uitg. Leeuwenhof, Oostburg (2020).
Parkzicht, uitg. Leeuwenhof, Oostburg (2020).
Meer informatie, vertalingen en gedichten:
# website paul bezembinder
# website fleursdumal.nl magazine
Paul Bezembinder
Parkzicht
Uitgeverij Leeuwenhof, Oostburg
1 december 2020
Nederlands
Druk 1
Paperback
Afmetingen 21 x 14,8 x 0,6 cm
Aantal pagina's: 60
ISBN 9789082541281
20,- euro
# new poetry
paul bezembinder
• fleursdumal.nl magazine
More in: - Book Lovers, - Book News, Archive A-B, Archive A-B, Bezembinder, Paul, POETRY IN TRANSLATION: BEZEMBINDER
---
Academy Award-winning actress, director, producer, and activist Natalie Portman retells three classic fables and imbues them with wit and wisdom.
From realizing that there is no "right" way to live to respecting our planet and learning what really makes someone a winner, the messages at the heart of Natalie Portman's Fables are modern takes on timeless life lessons.
Told with a playful, kid-friendly voice and perfectly paired with Janna Mattia's charming artwork, Portman's insightful retellings of The Tortoise and the Hare, The Three Little Pigs, and Country Mouse and City Mouse are ideal for reading aloud and are sure to become beloved additions to family libraries.
Natalie Portman is an Academy Award-winning actress, director, producer, and activist whose credits include Leon: The Professional, Cold Mountain, Closer, V for Vendetta, the Star Wars franchise prequels, A Tale of Love and Darkness, Jackie, and Thor: Love and Thunder. Born in Jerusalem, Israel, she is a graduate of Harvard University, and now lives with her family in Los Angeles. Natalie Portman's Fables is her debut picture book.
Janna Mattia was born and raised in San Diego. She received a degree in Illustration for Entertainment from Laguna College of Art and Design, and now works on concept and character art for film, illustration for licensing, and private commissions. Natalie Portman's Fables is her picture book debut.
Natalie Portman's Fables
Natalie Portman (Author)
Janna Mattia (Illustrator)
Age Range: 4 – 6 years
Hardcover: 64 pages
Publisher: Feiwel & Friends (October 20, 2020)
Language: English
ISBN-10: 1250246865
ISBN-13: 978-1250246868
$17.99
# new books
Natalie Portman's Fables
• fleursdumal.nl magazine
More in: - Book Lovers, - Book News, - Bookstores, Archive O-P, AUDIO, CINEMA, RADIO & TV, Tales of Mystery & Imagination
---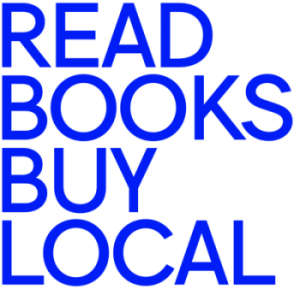 More in: - Book Lovers, - Book News, - Book Stories, - Bookstores, The Art of Reading
---
More in: - Book Lovers, - Book News, - Book Stories, - Bookstores, Art & Literature News, PRESS & PUBLISHING, The Art of Reading
---
From the Number One Sunday Times bestselling author of milk and honey and the sun and her flowers comes her greatly anticipated third collection of poetry.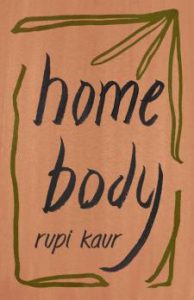 Rupi Kaur constantly embraces growth, and in home body, she walks readers through a reflective and intimate journey visiting the past, the present and the potential of the self. home body is a collection of raw, honest conversations with oneself – reminding readers to fill up on love, acceptance, community, family, and embrace change. illustrated by the author, themes of nature and nurture, light and dark, rest here.
i dive into the well of my body
and end up in another world
everything i need
already exists in me
there's no need
to look anywhere else
– home
rupi kaur is a poet. artist. and performer. as a 21-year-old university student rupi wrote. illustrated. and self-published her first poetry collection milk and honey. next came its artistic sibling the sun and her flowers. these collections have sold over 8 million copies and have been translated into over 40 languages. home body is her third collection of poetry. rupi's work touches on love. loss. trauma. healing. femininity. and migration. she feels most at home when creating art or performing her poetry onstage.
Rupi Kaur
Home Body
Paperback
ISBN : 9781471196720
Publisher: Simon & Schuster UK
November 17, 2020
English Poetry
$13.59
# new poetry
Rupi Kaur
Home Body
• fleursdumal.nl magazine
More in: - Book News, Archive K-L, Archive K-L, Art & Literature News, Kaur, Rupi
---
Gedichten zijn overal: op straat, op gebouwen, in liedjes en films. En ze raken ons en blijven ons soms een leven lang bij, als een troost tijdens duistere nachten of een woordgrapje dat een glimlach oproept.
Toch deinzen mensen achteruit als ze het woord poëzie horen: te moeilijk, niks voor mij. Maar het is wél iets voor jou. Ellen Deckwitz legt uit waarom, biedt een helpende hand en neemt je mee langs de vele ontroerende, dramatische, ronduit hilarische en verbeeldingsrijke paden die de poëzie rijk is.
Poëzie voor dummy's. Een heerlijk boek dat niet alleen over lezen, maar ook over het leven gaat.
Ellen Deckwitz (1982) is een van de belangrijkste hedendaagse jonge dichters. Ze was Nederlands Kampioen Poetry Slam in 2009 en won met De steen vreest mijde C. Buddingh'-prijs voor het beste poëziedebuut. Ze is een geziene gast op festivals als Lowlands, de Nacht van de Poëzie en Saint Amour, ze draagt haar werk regelmatig voor op televisie en schrijft gedichten over het nieuws voor de NRC.
Ellen Deckwitz
Dit gaat niet over grasmaaien
24-09-2020
Nederlands
Paperback
Druk 1
oktober 2020
140 pagina's
Uitgeverij Pluim
EA 9789083095318
EUR 19,99
# more poetry
Ellen Deckwitz
• fleursdumal.nl magazine
More in: #Editors Choice Archiv, - Book News, - Bookstores, Archive C-D, Archive C-D, Marsman, Lieke
---
Na een aantal dichtbundels verscheen onlangs bij Uitgeverij IJzer (Utrecht) de debuutroman, van Nick J. Swarth: '1980 – De plasserparadox'.
Het jaar is 1980, het decor een troosteloze provinciestad, waarin werkeloosheid, armoe en woningnood hoogtij vieren. Het failliet van de textielnijverheid komt met industriële ruïnes en kaalslag in het hart van de stad. Dit bleke toneel biedt in zijn grimmigheid een ideale voedingsbodem voor de jeugdige dadendrang van de no-future generatie.
In '1980 – De plasserparadox' schetst de tijdgeest in verbeten, zelden geziene grauwtinten de staat van de stad X-Burg (Tilburg). Emiel de B. dook onder in de nacht. Dr. Pink bedrijft graffiti. Ratel valt op zijn beste vriend. Liefde en politieke daadkracht binden Chloë en Loumi. Yani is een kiene travestiet.
In caleidoscopische scenes toont de roman de strapatsen van een generatie die in het kielzog van de emancipatie pal staat voor haar geaardheid. Het is de tijd van activisme, kraken en nieuwe muziek, waarin het persoonlijke politiek is en de hoop op een betere wereld groot. Maar dat is gerekend buiten de stad.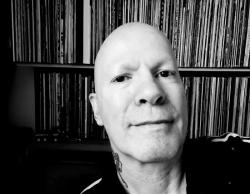 Over de auteur: Nick J. Swarth is als maker actief in diverse disciplines, maar het uitgangspunt is altijd tekst. 'Shabby Art That Falls Apart' is de verzamelnaam voor het beeldend werk, dat bestaat uit tekeningen en assemblages.
Swarth is ook de stem van het noise rock trio Betonfraktion, dat drie platen uitbracht. In 2016 verscheen 'I Changed My Sex'.
Van 2005-2007 was Swarth stadsdichter van Tilburg. Poëzie in het publieke domein krijgt vorm in het project 'On-site poetry' (i.s.m. Sander Neijnens).
Meest recente publicaties: 'Mijn onsterfelijke lever' (gedichten); '¡Mondo Manga!' (gedichten); "Horror Vacui | een docudrama in 14 staties', verslag van een schandaal verwekkend kunstproject (i.s.m. Jeroen de Leijer).
Uitgeverij IJzer Utrecht
Nick J. Swarth:
'1980 – De plasserparadox'
Paperback
Formaat: 15 x 23 cm
Omvang: 432 pagina's
ISBN: 978 90 8684 220 9
Prijs: € 25,-
Bestellen kan ook rechtstreeks bij de uitgeverij:
https://www.uitgeverij-ijzer.nl/boeken/288-1980-de-plasserparadox
Uitgeverij IJzer
Lessinglaan 97
3533 AV Utrecht
Telefoon: 030 – 2521798
e-mail: info@uitgeverij-ijzer.nl
• fleursdumal.nl magazine
More in: - Book News, - Bookstores, Archive S-T, Archive S-T, Art & Literature News, Betonfraction, Nick J. Swarth, Swarth, Nick J.
---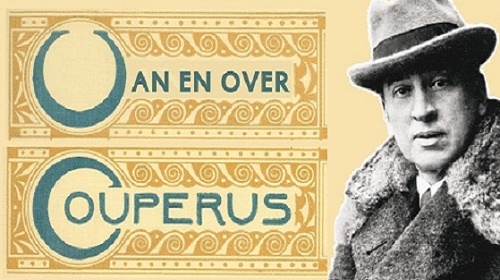 Het Feest der Poëzie brengt een afwisselende voorstelling met werk van en muziek uit het werk van de grootste Nederlandse romanschrijver.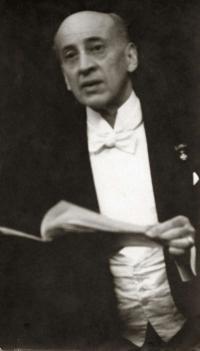 Voordrachtskunstenaar Simon Mulder brengt bekend en minder bekend werk van Louis Couperus, zoals fragmenten uit de schokkend decadente roman ´De berg van licht´, en de vertederende korte verhalen 'Het spoorwegongeluk' en 'Het verbeelde leven'.
Daarnaast vertelt hij enkele anekdotes over de grote schrijver die koekjes kocht (maar hoe?), na een optreden niet aan het voor hem georganiseerde erediner kon beginnen, en hoe en waarom hij door een Amerikaanse toeriste aangetroffen werd in een parfumerie.
Pianist Daan van de Velde en Simon Mulder besluiten de voorstelling met iets unieks: een declamatorium (stuk voor piano en voordracht) op Couperus' beroemde korte thriller 'De binocle'.
Data en praktische informatie:
2 voorstellingen, aanvang 20 en 21.30 uur
Locatie: Theatercafé Mascini, Zeedijk 24, 1012 AZ Amsterdam
Datum: zaterdagavond 28 november 2020
Duur: ca. 60 minuten
Entree: 12.- euro
Kaartverkoop: https://cafemascini.nl
Meer informatie over het Feest der Poëzie: www.feestderpoezie.nl
fleursdumal.nl magazine
www.fleursdumal.nl
More in: Archive C-D, Archive C-D, Art & Literature News, Feest der Poëzie, Louis Couperus
---
No writer is as emblematic of the American twentieth century as Susan Sontag. Mythologized and misunderstood, lauded and loathed, a girl from the suburbs who became a proud symbol of cosmopolitanism, Sontag left a legacy of writing on art and politics, feminism and homosexuality, celebrity and style, medicine and drugs, radicalism and Fascism and Freudianism and Communism and Americanism, that forms an indispensable key to modern culture. No writer negotiated as many worlds; no serious writer had as many glamorous lovers.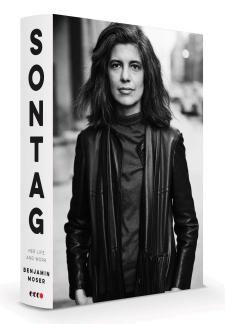 Sontag tells these stories and examines the work upon which her reputation was based. It explores the agonizing insecurity behind the formidable public face: the broken relationships, the struggles with her sexuality, that animated—and undermined—her writing.
And it shows her attempts to respond to the cruelties and absurdities of a country that had lost its way, and her conviction that fidelity to high culture was an activism of its own.
Utilizing hundreds of interviews conducted from Maui to Stockholm and from London to Sarajevo—and featuring nearly one hundred images—Sontag is the first book based on the writer's restricted archives, and on access to many people who have never before spoken about Sontag, including Annie Leibovitz.
It is a definitive portrait—a great American novel in the form of a biography.
About Benjamin Moser: Benjamin Moser was born in Houston. He is the author of Why This World: A Biography of Clarice Lispector, a finalist for the National Book Critics' Circle Award and a New York Times Notable Book of 2009. For his work bringing Clarice Lispector to international prominence, he received Brazil's first State Prize for Cultural Diplomacy. He has published translations from French, Spanish, Portuguese, and Dutch. He is a former books columnist for Harper's Magazine and The New York Times Book Review and has written for The New Yorker, Conde Nast Traveler, and The New York Review of Books.
Sontag: Her Life and Work
by Bejamin Moser
Winner of the Pulitzer Prize
for Biography
Publisher : Ecco
Illustrated edition
Language: : English
Sep 17, 2019
Hardcover
832 pages
ISBN-10 : 0062896393
ISBN-13 : 978-0062896391
$36.82
# new books
Susan Sontag
Biography
• fleursdumal.nl magazine
More in: #Biography Archives, - Book News, - Book Stories, - Bookstores, Archive S-T, Susan Sontag
---
Older Entries »
Thank you for reading FLEURSDUMAL.NL - magazine for art & literature