James Baldwin
·
Anagnorisis. Poems by Kyle Dargan
·
SHAKESPEARE AND COMPANY, PARIS: A HISTORY OF THE RAG & BONE SHOP OF THE HEART
In Anagnorisis: Poems, the award-winning poet Kyle Dargan ignites a reckoning.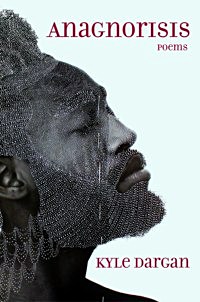 From the depths of his rapidly changing home of Washington, D.C., the poet is both enthralled and provoked, having witnessed-on a digital loop running in the background of Barack Obama's unlikely presidency—the rampant state-sanctioned murder of fellow African Americans.
He is pushed toward the same recognition articulated by James Baldwin decades earlier: that an African American may never be considered an equal in citizenship or humanity.
This recognition—the moment at which a tragic hero realizes the true nature of his own character, condition, or relationship with an antagonistic entity—is what Aristotle called anagnorisis.
Not concerned with placatory gratitude nor with coddling the sensibilities of the country's racial majority, Dargan challenges America: "You, friends- / you peckish for a peek / at my cloistered, incandescent / revelry-were you as earnest / about my frostbite, my burns, / I would have opened / these hands, sated you all."
At a time when U.S. politics are heavily invested in the purported vulnerability of working-class and rural white Americans, these poems allow readers to examine themselves and the nation through the eyes of those who have been burned for centuries.
KYLE DARGAN is the author of four collections of poetry—Honest Engine (2015), Logorrhea Dementia (2010), Bouquet of Hungers (2007), and The Listening (2004). For his work, he has received the Cave Canem Poetry Prize, the Hurston/Wright Legacy Award, and grants from the D.C. Commission on the Arts and Humanities. His books also have been finalists for the Kingsley Tufts Poetry Award and the Eric Hoffer Book Award Grand Prize. Dargan has partnered with the President's Committee on the Arts and Humanities to produce poetry programming at the White House and Library of Congress. He has worked with and supports a number of youth writing organizations, such as 826DC, Writopia Lab, and the Young Writers Workshop. He is currently an associate professor of literature and director of creative writing at American University, as well as the founder and editor of POST NO ILLS magazine.
Anagnorisis.
Poems
by Kyle Dargan (Author)
Publication Date
September 2018
Categories
Poetry
African-American Studies
Social Science/Cultural Studies
Trade Paper – $18.00
ISBN 978-0-8101-3784-4
 96 pages
Size 6 x 9
Northwestern University Press
# new poetry
Kyle Dargan
fleursdumal.nl magazine
More in: - Book News, - Bookstores, Archive C-D, Art & Literature News, James Baldwin, The Art of Reading
---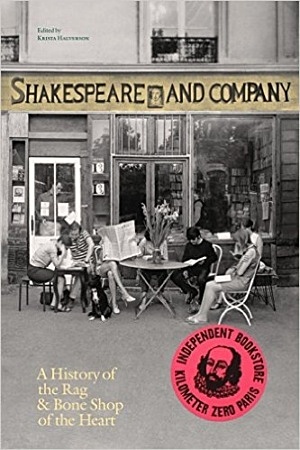 A Biography of a Bookstore – Shakespeare and Company, Paris: A History of the Rag & Bone Shop of the Heart – by Krista Halverson (Editor) – Sylvia Whitman (Afterword) – Jeannette Winterson (Foreword)
A copiously illustrated account of the famed Paris bookstore on its 65th anniversary.
For almost 70 years, Shakespeare and Company has been a home-away-from-home for celebrated writers—including James Baldwin, Jorge Luis Borges, A. M. Homes, and Dave Eggers—as well as for young, aspiring authors and poets. Visitors are invited to read in the library, share a pot of tea, and sometimes even live in the shop itself, sleeping in beds tucked among the towering shelves of books. Since 1951, more than 30,000 have slept at the "rag and bone shop of the heart."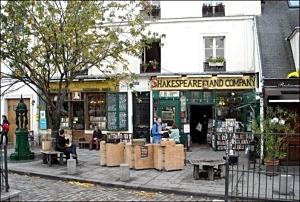 This first-ever history of the legendary bohemian bookstore in Paris interweaves essays and poetry from dozens of writers associated with the shop–Allen Ginsberg, Anaïs Nin, Ethan Hawke, Robert Stone and Jeanette Winterson, among others–with hundreds of never-before-seen archival pieces, including photographs of James Baldwin, William Burroughs and Langston Hughes, plus a foreword by the celebrated British novelist Jeanette Winterson and an epilogue by Sylvia Whitman, the daughter of the store's founder, George Whitman. The book has been edited by Krista Halverson, director of the newly founded Shakespeare and Company publishing house.
George Whitman opened his bookstore in a tumbledown 16th-century building just across the Seine from Notre-Dame in 1951, a decade after the original Shakespeare and Company had closed. Run by Sylvia Beach, it had been the meeting place for the Lost Generation and the first publisher of James Joyce's Ulysses. (This book includes an illustrated adaptation of Beach's memoir.) Since Whitman picked up the mantle, Shakespeare and Company has served as a home-away-from-home for many celebrated writers, from Jorge Luis Borges to Ray Bradbury, A.M. Homes to Dave Eggers, as well as for young authors and poets. Visitors are invited not only to read the books in the library and to share a pot of tea, but sometimes also to live in the bookstore itself–all for free.
More than 30,000 people have stayed at Shakespeare and Company, fulfilling Whitman's vision of a "socialist utopia masquerading as a bookstore." Through the prism of the shop's history, the book traces the lives of literary expats in Paris from 1951 to the present, touching on the Beat Generation, civil rights, May '68 and the feminist movement–all while pondering that perennial literary question, "What is it about writers and Paris?"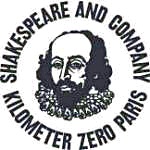 In this first-ever history of the bookstore, photographs and ephemera are woven together with personal essays, diary entries, and poems from writers including Allen Ginsberg, Anaïs Nin, Lawrence Ferlinghetti, Sylvia Beach, Nathan Englander, Dervla Murphy, Jeet Thayil, David Rakoff, Ian Rankin, Kate Tempest, and Ethan Hawke.
With hundreds of images, it features Tumbleweed autobiographies, precious historical documents, and beautiful photographs, including ones of such renowned guests as William Burroughs, Henry Miller, Langston Hughes, Alberto Moravia, Zadie Smith, Jimmy Page, and Marilynne Robinson.
Tracing more than 100 years in the French capital, the book touches on the Lost Generation and the Beats, the Cold War, May '68, and the feminist movement—all while reflecting on the timeless allure of bohemian life in Paris.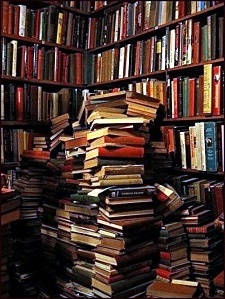 Krista Halverson is the director of Shakespeare and Company bookstore's publishing venture. Previously, she was the managing editor of Zoetrope: All-Story, the art and literary quarterly published by Francis Ford Coppola, which has won several National Magazine Awards for Fiction and numerous design prizes. She was responsible for the magazine's art direction, working with guest designers including Lou Reed, Kara Walker, Mikhail Baryshnikov, Zaha Hadid, Wim Wenders and Tom Waits, among others.
Jeanette Winterson's first novel, Oranges Are Not the Only Fruit, was published in 1985. In 1992 she was one of Granta's Best of Young British Novelists. She has won numerous awards and is published around the world. Her memoir, Why Be Happy When You Could Be Normal?, was an international bestseller. Her latest novel, The Gap of Time, is a "cover version" of Shakespeare's The Winter's Tale.
Sylvia Whitman is the owner of Shakespeare and Company bookstore, which her father opened in 1951. She took on management of the shop in 2004, when she was 23, and now co-manages the bookstore with her partner, David Delannet. Together they have opened an adjoining cafe, as well as launched a literary festival, a contest for unpublished novellas, and a publishing arm.
"I created this bookstore like a man would write a novel, building each room like a chapter, and I like people to open the door the way they open a book, a book that leads into a magic world in their imaginations." —George Whitman, founder
Drawing on a century's worth of never-before-seen archives, this first history of the bookstore features more than 300 images and 70 editorial contributions from shop visitors such as Allen Ginsberg, Anaïs Nin, Kate Tempest, and Ethan Hawke. With a foreword by Jeanette Winterson and an epilogue by Sylvia Whitman, the 400-page book is fully illustrated with color throughout.
Shakespeare and Company, Paris: A History of the Rag & Bone Shop of the Heart by Krista Halverson
Foreword by: Jeanette Winterson
Epilogue by: Sylvia Whitman
Contributions by:
Allen Ginsberg
Anaïs Nin
Lawrence Ferlinghetti
Sylvia Beach
Nathan Englander
Dervla Murphy
Ian Rankin
Kate Tempest
Ethan Hawke
David Rakoff
Publisher: Shakespeare and Company Paris
Publication date: August 2016
Hardback – ISBN: 979-1-09610-100-9
€ 35.00
Publication country:France
Pages:384
Weight: 1501.000g.
# More information on website Shakespeare & Company
Photos: Shakespeare & Comp,  Jef van Kempen FDM
fleursdumal.nl magazine
More in: - Book Lovers, - Book News, - Book Stories, - Bookstores, Art & Literature News, BEAT GENERATION, Borges J.L., Burroughs, William S., Ernest Hemingway, Ginsberg, Allen, J.A. Woolf, James Baldwin, Kate Tempest, Samuel Beckett, Shakespeare, William, Tempest, Kate
---
Thank you for reading FLEURSDUMAL.NL - magazine for art & literature