BOOKS. The final chapter?
·
Symbionese Liberation Army (SLA): Death to the Fascist Insect
·
Nieuwe roman Michel Houellebecq: Serotonine
·
Ton van Reen: Het diepste blauw (094). Een roman als feuilleton
·
2019 Jubileumjaar Lustwarande Tilburg
·
Salon du Livre de Paris = 15-18 Mars 2019
·
Ton van Reen: Het diepste blauw (093). Een roman als feuilleton
·
The Salt Companion to Mina Loy
·
Lawrence Ferlinghetti (100 years old on March 24) with new novel: Little Boy
·
Ton van Reen: Het diepste blauw (092). Een roman als feuilleton
·
Dai Sijie: L'Évangile selon Yong Sheng
·
Poetic Salvage. Reading Mina Loy by Tara Prescott
·
The Kiss: Intimacies from Writers
DEATH TO THE FASCIST INSECT is a compilation of the writings and transcribed recordings of the Symbionese Liberation Army (1973–75), a radical left-wing group based in the Bay Area of California. This publication chronicles the militant, if half-baked, political theories that inspired the SLA, as well as the ways that the SLA used violence and manipulation of the media to further the group's goal of provoking armed revolution from the underground.
Founded by escaped convict Donald DeFreeze, aka Field Marshal Cinque, the SLA was mostly composed of young, largely white and middle-class men and women, whose stated aim was to destroy all forms of racism, sexism, and capitalism. One of the SLA's first acts was the murder of the Oakland superintendent of schools; SLA members went on to kidnap newspaper heiress Patricia Hearst, demand millions of dollars from her wealthy family for free food for "people in need," and rob a bank in San Francisco with Hearst. Most of the SLA, including DeFreeze, died in a fire after a gun battle with police in Los Angeles, while Hearst was later pardoned.
This publication features an introduction by editor John Brian King, a chronology of the SLA, the writings and transcribed recordings of the group presented in the context of events at the time, and a fifty-page appendix of notable articles, letters, and other texts related to the SLA.
John Brian King is a writer, photographer, and filmmaker. His works include the nonfiction book Lustmord: The Writings and Artifacts of Murderers (1997), the photography books LAX: Photographs of Los Angeles 1980-84 (2015) and Nude Reagan (2016), and the feature film Redlands (2014).
Death to the Fascist Insect
John Brian King, Editor
Publisher: Spurl Editions
Product Number: 9781943679089
ISBN 978-1-943679-08-9
SKU #: C17B
Binding: Paperback
Pages: 232
Literary Nonfiction
California Interest
African & African American Studies
Political Theory. Crime
Price: $ 18.50
Pub Date: 3/13/2019
# New books
SLA – Symbionese Liberation Army
Death to the Fascist Insect
• fleursdumal.nl magazine
More in: - Book News, - Bookstores, Archive K-L, Art & Literature News, CRIME & PUNISHMENT, MUSEUM OF PUBLIC PROTEST
---
'Mijn overtuigingen zijn beperkt, maar wel intens. Ik geloof in de mogelijkheden van het speciale koninkrijk. Ik geloof in de liefde,' schreef Michel Houellebecq eens.
De depressieve verteller van Serotonine zou het daar zonder voorbehoud mee eens zijn.
Zijn verhaal vindt plaats in een Frankrijk dat zijn tradities aan het verkwanselen is, zijn steden ontdoet van hun charme en zijn platteland verwoest tot de volksopstand erop volgt.
Hij vertelt over zijn leven als landbouwingenieur, zijn vriendschap met een boer van adel (een onvergetelijk personage – zijn dubbelganger in spiegelbeeld), over het falen van hun jeugdige idealen, de misschien wel dwaze hoop een verloren vrouw terug te vinden.
Deze roman over de puinhopen van een wereld zonder goedheid, zonder solidariteit, met onbeheersbaar geworden veranderingen, is ook een roman over wroeging en spijt. 'Niemand in het Westen zal nog gelukkig zijn.'
Michel Houellebecq (1958) is Frankrijks onbetwiste sterschrijver van dit moment. Hij publiceerde essays en poëzie voordat hij zich in 1994 met de roman De wereld als markt en strijd, die bekroond werd met diverse prijzen, opwierp als belofte van de Franse letteren. Die status bevestigde hij met Elementaire deeltjes (Prix Novembre en Impact Dublin Literary Award), dat hem terecht de faam van groot schrijver bezorgde, en Platform. In 2011 en 2015 verschenen zijn grote romans De kaart en het gebied en Onderworpen. Zijn veelvuldig bekroonde en wereldwijd vertaalde werk is in het Nederlands vertaald door Martin de Haan. Sinds 1998 leeft Michel Houellebecq in zelfverkozen ballingschap in Ierland.
Serotonine
Literaire fictie
Auteur: Michel Houellebecq
Vertaler: Martin de Haan
Uitgeverij: De Arbeiderspers
NUR: 302
ISBN: 9789029529020
Hardcover
Taal: Nederlands
Bladzijden: 352 pp.
Prijs: € 22,50
Publicatiedatum: 21-03-2019
# New fiction
Michel Houellebecq
Serotonine
• fleursdumal.nl magazine
More in: - Book News, - Bookstores, Archive G-H, Art & Literature News, Michel Houellebecq
---
Hij rijdt de winkel in, rechtdoor naar de bloemenhoek die nu op de plek zit waar vroeger de keuken van juffrouw Fijnhout was.
Al een paar dagen na de begrafenis van juffrouw Fijnhout betrok nicht Jozefien, met man en kinderen, het huis.
Haar man begon direct met het uitbreiden van de winkel. Hij verkocht ook verf en behang, kalk en wasbenzine. En hij had een drukpersje voor geboortekaartjes. En wie geboortekaartjes kocht, kocht ook bloemen. Daarom stond een hoek van de winkel altijd vol kleurige bloemen voor geboortefeesten en een andere hoek vol witte ruikers voor bruiloften en begrafenissen.

Nicht Jozefien vlocht ook grafkransen. Ze had wel wat van haar overleden tante. Voor alles kon men bij haar terecht.
In de loop der jaren is de winkel uitgebreid. Mels komt er nog graag. De geuren van de bloemen doen hem goed. En de kleuren. Hij hoort het druppelen van de fonteintjes. Overal staan ze. Het is mode. Fonteintjes van aardewerk, van hard, gekleurd plastic, van glas. En veel spiegels die het wereldje van de winkel uitvergroten tot een ware tuin. Door al die spiegels lijken er meer meisjes in de winkel te zijn, maar er is alleen Christine, de kleindochter van nicht Jozefien.
`Geef die witte aronskelken maar', zegt Mels. Hij is een beetje gek op haar, door de manier waarop ze alles doet, bedachtzaam en vanzelfsprekend. Ze weet precies wat mooi is. Een prinses in een koninklijke tuin. Ze is altijd vriendelijk.
`Jammer dat het kerkhof weggaat, hè', zegt Christine, terwijl ze bezig is met een bloemstuk voor een begrafenis. Ze lijkt als twee druppels water op haar grootmoeder Jozefien. Ze is al de vijfde generatie in de winkel.
`Ik kom er zelf niet meer te liggen', zegt Mels. `Ik dacht bij mijn vriend Tijger begraven te worden, maar als het zover is, brengen ze me naar een plek waar ik nu al niet meer op eigen kracht kan komen.'
`Hoelang is uw vriend al dood?'
`Al bijna vijftig jaar. Hem laten ze gewoon liggen. De huizen worden gewoon op de resterende graven gebouwd.'
`Ik zou daar niet willen wonen.'
`Tijger kan er wel om lachen', zegt Mels.
Christine pakt de aronskelken in en legt ze op zijn schoot. Ze zijn wit en ruiken naar vanille.
Hij ziet zichzelf in de spiegel naast de kassa. Vanaf zijn borst. De bloemen op zijn schoot verbergen zijn onderlijf. Hij ziet er goed uit, met die bloemen op schoot. Bloemen houden van hem. Ze maken hem mooier. Daarom geeft hij ze aan Tijger. Hij weet nog wat zijn moeder zei: je moet altijd de dingen geven waarvan je het meest houdt.
Mels betaalt. De kassa rinkelt. Het is een geluid dat in een winkel hoort.
`Ik voel me hier nog steeds net zo thuis als toen het de kleine winkel van juffrouw Fijnhout was.'
`Juffrouw Fijnhout?'
`De oudtante van je grootmoeder.'
`O, die. Ze had geen kinderen, hè?'
`Jouw grootmoeder leek ook op haar. Net als jouw moeder op haar lijkt. En jij op allemaal.'
`Was ze knap?'
`Wil je weten of jij knap bent?'
`Zeg maar niets', lacht ze.
`Ja, ze was knap. Maar dat besefte ik later pas. Een kind ziet zoiets niet. Maar ik kwam graag bij haar. Dat is wat telt. Of jij knap bent, laat ik over aan de jongemannen.'
`Bonnetje?'
`Welnee', zegt hij, overmoedig door de bloemen op zijn schoot. `Geef mij maar een kus.'
Ze kijkt hem lachend aan en geeft hem dan een kus op zijn wang.
`Ik hoop dat er ook nog iemand aan mij denkt als ík al vijftig jaar dood ben', zegt ze.
`Vast wel', lacht Mels. `Ik gun je veel kleinkinderen.'
Hij rijdt de winkel uit en kijkt nog een keer om. Hij ziet Christine in drie spiegels tegelijk. Van voor en van achter en van opzij. Alle Christines zijn even mooi.
Hij rijdt door naar het kerkhof en stopt bij het graf van grootvader Rudolf. Hij haalt een bloem uit het boeket en legt die bij het kruis waaronder grootvader Rudolf is begraven, boven op zijn veel eerder gestorven vrouw.
`Rudolphus Johannes Cremers', leest hij hardop. `Voormalig hoofd der school.' En daarboven staat: `Katelijne Melanie Jansen', `huisvrouw'. De kruisjes geven aan dat grootmoeder Katelijne in 1944 is overleden en grootvader Rudolf in 1978. Hij is, geboren in 1882, bijna honderd geworden. Grootmoeder Katelijne is geboren in 1906. Ze was dus achttien jaar jonger en pas achtendertig toen ze stierf. Van horen zeggen weet hij dat ze pianospeelde op familiefeestjes.
Wat doen ze nu met hen? Wordt grootvader naar het nieuwe kerkhof verhuisd en blijft grootmoeder hier achter omdat ze hier al meer dan veertig jaar ligt?
Op elk graf van een familielid legt hij een bloem.
Hij rijdt een rondje. Een deel van de graven is al weg. Door al die lege plekken, ziet het er rommelig uit.
Het graf van Tijger ligt tussen de kindergraven. De meeste opschriften op de kinderkruisen zijn onleesbaar geworden. Ook dat van Tijger is afgebladderd. Van zijn voornaam is alleen een a over, maar het kan ook een o zijn. Hij is een vergeten kind. Wie geen nageslacht heeft, houdt op te bestaan.
Hij legt de bloemen op het graf.
`Dank je.' Het is de stem van Tijger. Elke keer als hij bloemen op het graf legt, hoort hij hem. Het kan natuurlijk niet, maar toch.
Hij klopt het stuifmeel van zijn jas.
In de eerste maanden na zijn dood brachten Thija en hij vaak boeketten naar het graf. Bloemen die ze langs de Wijer hadden geplukt. Distels, lelies, judaspenningen, alles wat er in het wild groeide.
Vroeger, met de schoolklas, hebben ze vaak het kerkhof geharkt, het onkruid gewied, het mos van de stenen gekrast. Er was hun respect bijgebracht voor het kerkhof. De plek van de voorouders, die altijd zo hoorde te blijven.
Het graf van vliegenier John Wilkington, dat altijd door Mels' moeder werd onderhouden, is allang weg. Het houten kruis, waarvan de verf verdwenen is, staat in een hoekje van het kerkhof te wachten op mensen die zich het lot van John Wilkington willen aantrekken en de geschiedenis aan hem levend willen houden, maar Mels is een van de weinigen die nog weten wie John Wilkington was. En hij is niet meer in staat het kruis op te knappen om John de eer te geven die hem toekomt.
Bij de poort van het kerkhof staat het beeld van Christoffel met Jezus op zijn schouder. Half tussen de struiken. Langgeleden is het bij de grote kerkbrand van de toren gevallen. Christoffel is een deel van zijn hoofd kwijtgeraakt en mist ook zijn voeten. Jezus heeft de arm verloren die hij om Christoffels schouder had geslagen. Na de restauratie van de kerk is het beeld niet teruggeplaatst op de toren maar vervangen door een haan. Het gehavende beeld is in de tuin gezet en vergeten. Het is een verkeerde plek. Christoffel met op zijn schouder het kind dat over het water wil worden gedragen, had langs de Wijer moeten staan.
De brand van de kerk was de grootste ramp die het dorp ooit getroffen had.
Ton van Reen: Het diepste blauw (094)
wordt vervolgd
• fleursdumal.nl magazine
More in: - Book News, - Het diepste blauw, Archive Q-R, Reen, Ton van
---
2019 Jubileumjaar Lustwarande
26 mei – 20 oktober
In 2019 jubileert Lustwarande. Delirious is de tiende expositie in park De Oude Warande.
Ook paviljoen Grotto, door Callum Morton voor De Oude Warande ontworpen, bestaat tien jaar.
Lustwarande start het seizoen op 26 mei met de eerste van twee edities van Brief Encounters '19.
2019 Jubileumjaar Lustwarande
Delirious
15 juni – 20 oktober
Delirious presenteert een overzicht van recente ontwikkelingen en focust op materialiteit, de huid van hedendaagse sculptuur.
Met nieuw werk van zesentwintig kunstenaars, onder wie Isabelle Andriessen (NL) – Steven Claydon (UK) – Claudia Comte (CH) – Hadrien Gerenton (FR) – Camille Henrot (FR) – Nicholas Hlobo (SA) – Saskia Noor van Imhoff (NL) – Esther Kläs (DE) – Sarah Lucas (UK) – Justin Matherly (US) – Bettina Pousttchi (DE) – Magali Reus (NL) – Bojan Šarčević (RS) – Filip Vervaet (BE)
curatoren: Chris Driessen & David Jablonowski
2019 Jubileumjaar Lustwarande
Brief Encounters '19
26 mei & 8 september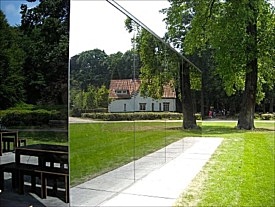 Op 26 mei presenteert Lustwarande de eerste editie van Brief Encounters van dit jaar, met nieuwe performances van Melanie Bonajo (NL), William Hunt (UK) en Grace Schwindt (DE).
Het programma wordt begin mei bekend gemaakt.
Op 8 september vindt de tweede editie plaats, met onder andere nieuw werk van Gosie Vervloessem (BE).
curatoren: Chris Driessen & Lucette ter Borg
Locatie: Lustwarande – park De Oude Warande, Tilburg
# meer info op website fundament/lustwarande
• fleursdumal.nl magazine
More in: - Book News, Art & Literature News, Art Criticism, Exhibition Archive, FDM Art Gallery, Fundament - Lustwarande, Natural history, Performing arts, Sculpture
---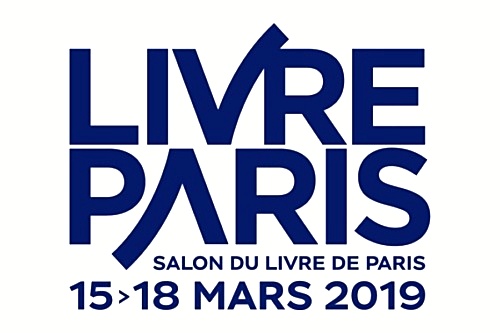 Livre Paris
Salon du Livre de Paris
Porte de Versailles – Paris
15-18 Mars 2019
Literary event of the year
165 000 visitors
3 900 authors
250 conferences and debates
688 school groups
391 stands and 515 brands
• fleursdumal.nl magazine
More in: - Book Lovers, - Book News, - Bookstores, Art & Literature News, AUDIO, CINEMA, RADIO & TV, FDM in Paris, Literary Events
---
Als Mels door de achterdeur binnenkomt hoort hij het direct: het is te stil.
Op zijn tenen loopt hij naar de keuken. Juffrouw Fijnhout zit aan tafel, met haar hoofd op haar armen.
Het is zes uur, tijd om de klok op te winden. Is ze het vergeten? Is ze er te moe voor?
Hij gaat tegenover haar zitten en kijkt naar haar witte haar. De ene helft van haar gezicht. Haar ogen zijn dicht.
Nu pas valt hem de vreemde lucht op. Hij ziet het plasje onder haar stoel.
Kalm gaat hij naar huis.
`Er is iets met juffrouw Fijnhout', zegt hij tegen zijn moeder.
`Ze is dood', zegt ze. `Dat zie ik aan je gezicht.' Ze slaat een kruis. `Dat de Here zich over haar moge ontfermen. Ze heeft een mooie plek in de hemel verdiend. Amen.'
`Ze hield van haar winkel. Denk jij dat ze in de hemel een winkeltje begint?'
`Maar of ze daar ook Hohner-muziekinstrumenten hebben? Haal je tante. We moeten juffrouw Fijnhout gaan verzorgen. En waarschuw de dokter. Ze is niet dood voordat hij het zegt.'
Mels rent naar zijn tante en brengt haar het nieuws. Nog geen vijf minuten later weet iedereen in de buurt over de dood van juffrouw Fijnhout, die zonder veel pijn is overleden. De mensen zijn tevreden. Ze heeft een zachte dood verdiend.
Ton van Reen: Het diepste blauw (093)
wordt vervolgd
• fleursdumal.nl magazine
More in: - Book News, - Het diepste blauw, Archive Q-R, Reen, Ton van
---
Mina Loy (1882-1966) formed part of the new generation of poets who revolutionised writing in the early twentieth century.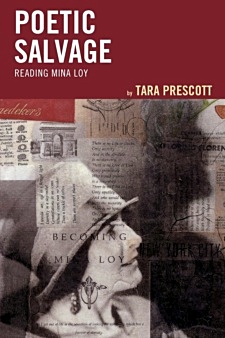 She had personal and artistic links to Italian Futurism and Parisian Surrealism, as well as to individuals such as James Joyce, Ezra Pound, Wyndham Lewis, Djuna Barnes and Gertrude Stein. Working with reference to, but also often against the ideas of these fellow writers, her experimental, witty and inconoclastic poems were both distinctive and arresting.
Since the republication of her poems in 1996-7, Loy has gained in stature and importance both in the UK and the US: her writing is now seen as central to literary innovations in the 1910s and 1920s, and she is often a set author on undergraduate and MA courses. Apart from the collection of essays Mina Loy: Woman and Poet published twelve years ago, there is currently no single book on Loy's work in print. The Companion will be an invaluable new resource for students and readers of modernism. It provides new perspectives and cutting-edge research on Loy's work and is distinctive in its consideration of her prosodic and linguistic experiments alongside a discussion of the literary and historical contexts in which she worked.
The contributors include influential and emerging experts in modernist studies. They are Peter Nicholls, Tim Armstrong, Geoff Gilbert, David Ayers, Andrew Robertson, John Wilkinson, Suzanne Hobson, Rachel Potter, Alan Marshall, Rowan Harris and Sandeep Parmar.
The Salt Companion to Mina Loy
Edited by Dr Rachel Potter ,
Associate editor Suzanne Hobson
The Salt Companion to Mina Loy comprises ten essays by leading scholars and writers on the work of modernist poet Mina Loy.
Format Paperback
Language English
288 pages
228 x 152mm
Publication date 17 May 2010
Publisher Salt Publishing
Publication City/Country Applecross, WA, Australia |
ISBN10 1876857722
ISBN13 9781876857721
£19.99
# More books
The Salt Companion to Mina Loy
Literary studies
• fleursdumal.nl magazine
More in: - Book Lovers, - Book Stories, Archive K-L, Archive K-L, Futurism, Loy, Mina
---
Lawrence Ferlinghetti, poet and founder of City Lights Books (San Francisco), author of A Coney Island of the Mind and Pictures of the Gone World, among numerous other books, has been drawing from life since his student days in Paris where he frequented the Academie Julien and where he did his first oil painting.
Little Boy
A Novel
Lawrence Ferlinghetti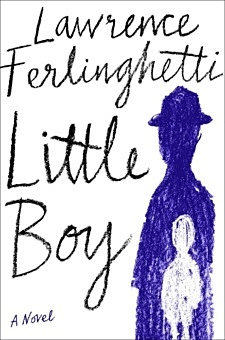 In this unapologetically unclassifiable work Lawrence Ferlinghetti lets loose an exhilarating rush of language to craft what might be termed a closing statement about his highly significant and productive 99 years on this planet.
The "Little Boy" of the title is Ferlinghetti himself as a child, shuffled from his overburdened mother to his French aunt to foster childhood with a rich Bronxville family. Service in World War Two (including the D-Day landing), graduate work, and a scholar gypsy's vagabond life in Paris followed.
These biographical reminiscences are interweaved with Allen Ginsberg-esque high energy bursts of raw emotion, rumination, reflection, reminiscence and prognostication on what we may face as a species on Planet Earth in the future. Little Boy is a magical font of literary lore with allusions galore, a final repository of hard-earned and durable wisdom, a compositional high wire act without a net (or all that much punctuation) and just a gas and an inspiration to read.
"Publisher-poet Lawrence Ferlinghetti's next book, due out less than a week before his 100th birthday, has been dubbed a 'closing statement' on an almost impossibly fecund life, and an energetic take on what the near future might hold in store for the rest of us… He was and continues to be a reticent cultural gatekeeper, an unassuming curator."—Lit Hub, "Most Anticipated Books of 2019"
Title Little Boy
Subtitle A Novel
Author Lawrence Ferlinghetti
Publisher Doubleday
Format Hardcover
ISBN-10 0385544782
ISBN-13 9780385544788
Publication Date 19 March 2019
192 pages
$24.00
LAWRENCE FERLINGHETTI was born in Yonkers, New York in 1919. Founder of the famed City Lights Booksellers and Publishers, he is an activist, painter, and author of numerous works of poetry, prose, and drama. His A Coney Island of the Mind is one of the bestselling poetry books of all time. Among his many honors are the Los Angeles Times' Robert Kirsch Award, the NBCC's Ivan Sandrof Award, and the ACLU's Earl Warren Civil Liberties Award. He is also a Commander of the French Order of Arts and Letters. He lives in San Francisco, close by to the bookstore he founded.
# new books
Lawrence Ferlinghetti
Little Boy. A Novel
Lawrence Ferlinghetti 100 years
on March 24, 2019
more on:  #Ferlinghetti100
• fleursdumal.nl magazine
More in: #Beat Generation Archives, - Book News, - Book Stories, - Bookstores, Archive E-F, Art & Literature News
---
Vaak koopt Mels een boeketje bloemen, voor op het graf van Tijger. Soms gaan er weken voorbij zonder dat hij aan hem denkt, maar er zijn dagen dat hij juist heel vaak aan hem denkt, vooral nu de gemeente bekend heeft gemaakt dat het kerkhof zal worden verplaatst.

Als hij die plek niet meer kan bezoeken, raakt hij een groot deel van zichzelf kwijt. En wie zal de graven van zijn dierbaren op het nieuwe kerkhof verzorgen? Alle graven die jonger zijn dan veertig jaar worden verplaatst naar het nieuwe kerkhof, een paar kilometer buiten het dorp, waar de nieuwe overledenen al een jaar of tien worden begraven. De overige graven zullen worden geruimd. Tijger en grootvader Bernhard zullen worden weggewist.
Het nieuwe kerkhof is ver weg. Te ver voor een rolstoel. Hij zou moeten protesteren tegen de ruiming, maar hij beseft dat hij te weinig medestanders heeft. De mensen op het oude kerkhof zijn grotendeels vergeten. De meeste mensen in het dorp zijn nieuw. Mensen uit de stad die op het platteland willen wonen, maar door hun komst de stad naar het dorp hebben gehaald.
Hoelang zal hij zijn doden nog kunnen bezoeken?
Ton van Reen: Het diepste blauw (092)
wordt vervolgd
• fleursdumal.nl magazine
More in: - Book News, - Het diepste blauw, Archive Q-R, Reen, Ton van
---
Dans un village proche de la ville côtière de Putian, en Chine méridionale, au début du vingtième siècle, Yong Sheng est le fils d'un menuisier-charpentier qui fabrique des sifflets pour colombes réputés.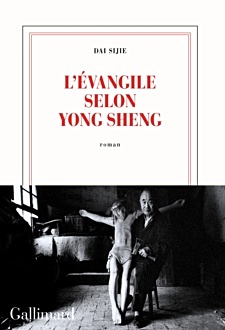 Les habitants raffolent de ces sifflets qui, accrochés aux rémiges des oiseaux, font entendre de merveilleuses symphonies en tournant au-dessus des maisons. Placé en pension chez un pasteur américain, le jeune Yong Sheng va suivre l'enseignement de sa fille Mary, institutrice de l'école chrétienne. C'est elle qui fait naître la vocation du garçon : Yong Sheng, tout en fabriquant des sifflets comme son père, décide de devenir le premier pasteur chinois de la ville.
Marié de force pour obéir à de vieilles superstitions, Yong Sheng fera des études de théologie à Nankin et, après bien des péripéties, le jeune pasteur reviendra à Putian pour une brève période de bonheur. Mais tout bascule en 1949 avec l'avènement de la République populaire, début pour lui comme pour tant d'autres Chinois d'une ère de tourments – qui culmineront lors de la Révolution culturelle.
Dai Sijie, dans ce nouveau roman, renoue avec la veine autobiographique de son premier livre, Balzac et la petite tailleuse chinoise. Avec son exceptionnel talent de conteur, il retrace l'histoire surprenante de son propre grand-père, l'un des premiers pasteurs chrétiens en Chine.
Dai Sijie
L'Évangile selon Yong Sheng
Collection Blanche, Gallimard
448 pages
140 x 205 mm
Littérature étrangère
Pays : Chine
Époque : XXIe siècle
ISBN : 9782072836381
Gencode : 9782072836381
Code distributeur : G02707
Prix € 22,00
Parution : 07-02-2019
# New books
Dai Sijie
L'Évangile selon Yong Sheng
• fleursdumal.nl magazine
More in: - Book News, - Bookstores, Archive S-T, Art & Literature News
---
Mina Loy (1882 – 1966)—poet, artist, exile, and luminary—was a prominent and admired figure in the art and literary circles of Paris, Florence, and New York in the early years of the twentieth century.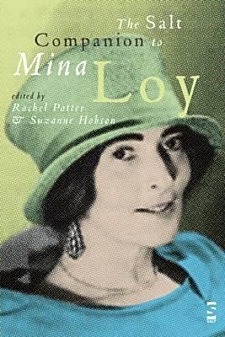 But over time, she gradually receded from public consciousness and her poetry went out of print.
As part of the movement to introduce the work of this cryptic poet to modern audiences, Poetic Salvage: Reading Mina Loy provides new and detailed explications of Loy's most redolent poems.
This book helps readers gain a better understanding of the body of Loy's work as a whole by offering compelling close readings that uncover the source materials that inspired Loy's poetry, including modern artwork, Baedeker travel guides, and even long-forgotten cultural venues.
Helpfully keyed to the contents of Loy's Lost Lunar Baedeker, edited by Roger Conover, this book is an essential aid for new readers and scholars alike. Mina Loy forged a legacy worthy of serious consideration—through a practice best understood as salvage work, of reclaiming what has been so long obscured.
Poetic Salvage: Reading Mina Loy dives deep to bring hidden treasures to the surface.
Tara Prescott is a lecturer in writing programs at the University of California, Los Angeles.
Poetic Salvage.
Reading Mina Loy
by Tara Prescott
Hardcover
292 pages
Publisher: Bucknell University Press
Language: English
Literature & Fiction
ISBN-10: 1611488125
ISBN-13: 978-1611488128
2016
$76.80
# New books
Poetic Salvage
Reading Mina Loy
Tara Prescott
• fleursdumal.nl magazine
More in: - Book Lovers, - Book Stories, Archive K-L, Archive K-L, Futurism, Loy, Mina
---
A deliciously diverse anthology of essays, stories, poems, and graphic memoirs, where writers explore the deeply human act of kissing.
Kisses from Nick Flynn, Rebecca Makkai, Pico Iyer, Ilyse Kusnetz, Andre Dubus III, Christian Kiefer, Camille T. Dungy, Major Jackson, Bich Minh Nguyen, Terrance Hayes, Ada Limón, Honor Moore, Téa Obreht and Dan Sheehan, Kazim Ali, Beth Ann Fennelly, and others.
In this wide-ranging collection of essays, stories, graphic memoir, and cross-genre work, writers explore the deeply human act of kissing, and share their thoughts on a specific kiss—the unexpected and unforgettable, the sublime and the ambiguous, the devastating and the regenerative. Selections from beloved authors "tantalize with such grace that they linger sweetly in your mind for days" (New York Times Book Review), as they explore the messy and complicated intimacies that exist in our actual lives, as well as in the complicated landscape of the imagination.
This is a book meant to be read from cover to cover, just as much as it's meant to be dipped into—with each kiss pulling us closer to the moments in our lives that matter most.
From Sioux Falls to Khartoum, from Kyoto to Reykjavik; from the panchayat forests of India to the Giant's Causeway on the coast of Northern Ireland; in taxis and at bus stops, in kitchens and sleigh beds, haystacks and airports around the globe—people are kissing one another.
The sublime kiss. The ambiguous kiss. The devastating kiss. The kiss we can't take back. The kiss we can never give. The kiss that changes a life. In this anthology, writers and thinkers share their thoughts on a specific kiss—the unexpected and unforgettable—in an attempt to bridge the gulf, to connect us to one another on a deeply human level, and to explore the messy and complicated intimacies that exist in our actual lives, as well as in the complicated landscape of the imagination.
Sparked and developed from a series curated for Guernica by editor Brian Turner, this is a book meant to be read from cover to cover, just as much as it's meant to be dipped into—with each kiss pulling us closer to the moments in our lives that matter most.
Brian Turner is the author of the memoir My Life as a Foreign Country and the poetry collections Here, Bullet and Phantom Noise. He directs the low-residency MFA at Sierra Nevada College. The Kiss was conceived with his late wife, the acclaimed poet Ilyse Kusnetz, to whom it is dedicated. It was developed from a series he curated for Guernica.
Contributors: Kim Addonizio – Kazim Ali – J. Mae Barizo – Laure-Anne Bosselaar – Kurt Brown – Nickole Brown – Benjamin Busch – Brian Castner – Tina Chang – Steven Church – Adam Dalva – Mark Doty – Andre Dubus III – Camille T. Dungy – Martín Espada – Dave Essinger – Siobhan Fallon – Beth Ann Fennelly – Nick Flynn – Kimiko Hahn – Cameron Dezen Hammon – Terrance Hayes – Pico Iyer – Major Jackson – Lacy M. Johnson – Christian Kiefer – Matthew Komatsu – Ilyse Kusnetz – Ada Limón – Rebecca Makkai – John Mauk – Christopher Merrill – Philip Metres – Kathryn Miles – Dinty W. Moore – Honor Moore – Aimee Nezhukumatathil – Bich Minh Nguyen – Téa Obreht – Kristen Radtke – Suzanne Roberts – Roxana Robinson – Schafer John c – Dan Sheehan – Tom Sleigh – Patricia Smith – Ira Sukrungurang – Christopher Paul Wolfe – Sholeh Wolpé
The Kiss:
Intimacies from Writers
by Brian Turner (Editor)
Paperback
Pages: 256
ISBN-13: 9780393356885
Publisher: Norton, W. W. & Company, Inc.
Available in paperback on February 12, 2019
$15.71
# New books
The Kiss:
Intimacies from Writers
• fleursdumal.nl magazine
More in: - Book Lovers, - Book Stories, - Bookstores, Archive S-T, Art & Literature News, Invisible poetry, Natural history
---
Older Entries »
Thank you for reading FLEURSDUMAL.NL - magazine for art & literature