BOOKS. The final chapter?
·
Rüdiger Görner: Georg Trakl. Dichter im Jahrzehnt der Extreme
·
Ton van Reen: Het diepste blauw (079). Een roman als feuilleton
·
Nadine Akkerman: Invisible Agents Women and Espionage in Seventeenth-Century Britain
·
Mauro Libertella – Mijn begraven boek
·
Antonin Artaud – Le Visionnaire Hurlant par Laurent Vignat
·
Ton van Reen: Het diepste blauw (078). Een roman als feuilleton
·
The Choice. Embrace the Possible by Edith Eva Eger
·
Hans-Dieter Rutsch: Der Wanderer. Das Leben des Theodor Fontane
·
Alice Zeniter: De kunst van het verliezen
·
Kafka's Other Prague. Writings from the Czechoslovak Republic by Anne Jamison
·
Marie Modiano: Pauvre chanson et autres poèmes
·
Three Poems by Hannah Sullivan
Auch hundert Jahre nach seinem Tod ein Geheimnis: Georg Trakl.  Rüdiger Görner geht dem Mythos nach.
Kurz nach Ausbruch des Ersten Weltkriegs starb Georg Trakl in einem Militärspital an einer Überdosis Kokain. Ob der im Krieg traumatisierte Dichter Selbstmord beging, ist eines der Rätsel, die sein Leben und Werk umgeben.
Rüdiger Görner gelingt es, sich den biographischen Brüchen und Details über das Werk anzunähern. Er geht in der Auseinandersetzung mit den Gedichten der Todessehnsucht Trakls, der mehr als innigen Beziehung zu Schwester Margarethe und dem Aufwachsen in Salzburg nach. Und kommt zu faszinierenden Schlüssen: Dass sich die Extreme der Zeit – die Beschleunigung der Lebensverhältnisse, ihre rücksichtslose Technisierung – im Werk des Dichters nur bedingt spiegeln. Und dass die Gedichte – Trakls Ruhelosigkeit zum Trotz – oft geradezu ausgeruht klingen.
Rüdiger Görner, geboren 1957 in Rottweil, ist Professor für Neuere Deutsche und vergleichende Literatur an der Queen Mary University of London. Gründer des Ingeborg Bachmann Centre for Austrian Literature und Gründungsdirektor des Centre for Anglo-German Cultural Relations. Träger des Deutschen Sprachpreises, des Reimar Lüstpreises der Alexander von Humboldt-Stiftung und des Verdienstordens der Bundesrepublik Deutschland. Bei Zsolnay erschienen Rainer Maria Rilke. Im Herzwerk der Sprache (2004), Georg Trakl. Dichter im Jahrzehnt der Extreme (2014) und Oskar Kokoschka. Jahrhundertkünstler (2018).
Rüdiger Görner:
Georg Trakl.
Dichter im Jahrzehnt der Extreme
Deutscher Sprache
Fester Einband
352 Seiten
Zsolnay / Deuticke
Carl Hanser Verlag, München
ISBN 978-3-552-05697-8
2014
€ 24,90
# new books
Georg Trakl
fleursdumal.nl magazine
More in: - Book News, - Book Stories, Archive G-H, Archive S-T, Art & Literature News, Opium-Eaters, Trakl, Georg
---
Het schuurtje achter het huis van grootvader Rudolf is een klein oorlogsmuseum. Er staan een paar ingevette geweren van Duitsers en Engelsen. Militaire uitrustingen. Helmen. Blinkend opgepoetste koperen hulzen van granaten.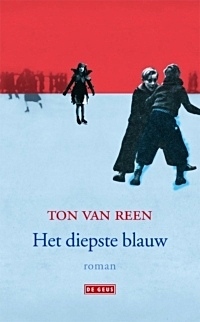 De helm van vliegenier John Wilkington heeft een apart plaatsje onder een glazen stolp. Daarnaast ligt een handgeschreven vel met de informatie die grootvader over het leven van John Wilkington bij elkaar heeft gezocht. En een carbonkopie van de getypte brief die grootvader naar Engeland heeft gestuurd, waarin hij de laatste weken van het leven van Wilkington heeft beschreven.
Daar heeft hij een dankbrief voor teruggekregen van een majoor Kirk Harlewood, die hem ook het thuisadres van Wilkington heeft gegeven. Waarna zijn schoondochter, Mels' moeder, bij wie Wilkington in huis was geweest, een brief naar de weduwe heeft gestuurd. Met grootvaders toestemming, omdat hij zelf niet in staat was om emoties op papier te zetten.
Verder bevat het museum veel foto's in lijstjes. Vooral kiekjes van vrolijke Engelse tommy's, boven op tanks en in jeeps, met meisjes met opgetrokken rokken op schoot. Door al die vrolijke soldaten en glunderende meisjes lijkt de oorlog vooral op een groot feest.
Bij sommige meisjes heeft grootvader een kruisje op het voorhoofd gezet.
`Waar dient dat kruisje voor?' vraagt Mels, die de gezichten van de meisjes bestudeert.
`Het is een brandmerk', zegt grootvader. `Het waren meiden die met Duitse soldaten liepen en later met de tommy's. Het betekende dat ze voor onze eigen jongens afgeschreven waren. Maar ze trouwden het eerst. Het geheugen van de mensen is kort. De oorlog waren we vlug vergeten.'
`Waarom bewaart u die spullen dan?'
`Omdat ik wil onthouden waar wij angst voor hebben gehad.'
Ton van Reen: Het diepste blauw (079)
wordt vervolgd
fleursdumal.nl magazine
More in: - Book News, - Het diepste blauw, Archive Q-R, Reen, Ton van
---
A compelling history of women in seventeenth century espionage, telling the forgotten tales of women from all walks of life who acted as spies in early modern Britain.
Nadine Akkerman has immersed herself in archives and letter collections, acting as a modern-day Spymistress to unearth plots and conspiracies that have long been hidden by history.
It would be easy for the modern reader to conclude that women had no place in the world of early modern espionage, with a few seventeenth-century women spies identified and then relegated to the footnotes of history.
If even the espionage carried out by Susan Hyde, sister of Edward Hyde, Earl of Clarendon, during the turbulent decades of civil strife in Britain can escape the historiographer's gaze, then how many more like her lurk in the archives?
Nadine Akkerman's search for an answer to this question has led to the writing of Invisible Agents, the very first study to analyse the role of early modern women spies, demonstrating that the allegedly-male world of the spy was more than merely infiltrated by women.
This compelling and ground-breaking contribution to the history of espionage details a series of case studies in which women – from playwright to postmistress, from lady-in-waiting to laundry woman – acted as spies, sourcing and passing on confidential information on account of political and religious convictions or to obtain money or power.
The struggle of the She-Intelligencers to construct credibility in their own time is mirrored in their invisibility in modern historiography.
Akkerman has immersed herself in archives, libraries, and private collections, transcribing hundreds of letters, breaking cipher codes and their keys, studying invisible inks, and interpreting riddles, acting as a modern-day Spymistress to unearth plots and conspiracies that have long remained hidden by history.
Nadine Akkerman is Reader in early modern English Literature at Leiden University and Visiting Fellow at All Souls College, Oxford. She is author of the critically acclaimed Invisible Agents: Women and Espionage in Seventeenth-Century Britain (OUP), and of The Correspondence of Elizabeth Stuart, Queen of Bohemia (OUP), the third and final volume of which will be published in 2020, and is currently writing the definitive biography of Elizabeth Stuart. She has also published extensively on women's history, diplomacy, and masques, and curated several exhibitions, including the popular Courtly Rivals at the Haags Historisch Museum. In 2017 she was elected to The Young Academy of the Royal Netherlands Academy of Arts and Sciences, and received a Special Recognition Award from the World Cultural Council.
Invisible Agents
Women and Espionage in Seventeenth-Century Britain
Nadine Akkerman
Language: English
Oxford University Press
Hardcover
288 pages
Published: 12 July 2018
8 colour plates & 12 black and white images
234x156mm
ISBN-10: 0198823010
ISBN-13: 978-0198823018
£20.00
# new books
Nadine Akkerman:
Invisible Agents
fleursdumal.nl magazine
More in: #Biography Archives, *War Poetry Archive, - Book News, - Book Stories, Archive A-B, CRIME & PUNISHMENT, History of Britain, Tales of Mystery & Imagination, WAR & PEACE
---
Iedereen krijgt er vroeg of laat mee te maken: het moment dat we beseffen dat onze ouders niet het eeuwige leven hebben.
"Mijn begraven boek' is precies dat verhaal, geschreven in de meest precieze en mooiste van alle talen van de rouw. De geschiedenis van twee schrijvers en een gedeelde passie – de literatuur – die, voorbij de dood, hen in het leven met elkaar verbindt.
"Mijn begraven boek' is het ontroerende verhaal over het leven en de dood van Mauro's vader, Héctor Libertella, een van de vroegere cultschrijvers van Argentinië, en over de band die vader en zoon voorbij het sterfbed hebben.
Mauro Libertella
Mijn begraven boek
Literaire roman
Vertaald door Merijn Verhulst
Met een voorwoord van Carlos Fonseca
Taal Nederlands
Paperback met flappen
Verschijningsdatum augustus 2018
Karaat, Uitgeverij
1e druk
20,1 x 12,5 x 0,8 cm
ISBN 9789079770342
€ 17,95
W: www.uitgeverijkaraat.nl
# new novel
Mauro Libertella
fleursdumal.nl magazine


More in: - Book News, - Book Stories, Archive K-L, Art & Literature News
---
Breton, Eluard, Aragon, Cocteau, Picasso, Chanel, Abel Gance, Anaïs Nin, Colette, Diego Rivera, Lacan, Desnos, Van Gogh, Sartre et Beauvoir, plus tard Jim Morrison et Patti Smith…
Ces noms jalonnent la trajectoire d'Antonin Artaud, comète colérique qui a irrigué l'avant-garde artistique et littéraire de l'entre-deux-guerres et irrigue encore notre époque.
Par-delà le cliché de l'aliéné, du mythe du poète fou auteur d'une oeuvre monumentale, cette biographie s'attache à souligner le caractère novateur, toujours d'actualité, de son message : Artaud a imaginé le cinéma en relief, oeuvré à un profond renouvellement de l'art théâtral, rejeté le colonialisme européen, remis en cause les idéologies mortifères du XXe siècle, dénoncé le capitalisme et ses impératifs productivistes, esquissé l'altermondialisme.
Après neuf ans d'internement, il est aussi celui qui a fait vaciller la psychiatrie, ses catégories et sa thérapeutique des électrochocs. Plus que jamais, dans notre époque incertaine, Antonin Artaud est une voix à faire entendre. Une biographie à lire comme un roman.
Né en 1970, Laurent Vignat poursuit des études de lettres à la Sorbonne et devient professeur de français. Il publie son premier roman en 2006, après quelques textes épars publiés dans des revues.
Sur des carnets, il saisit les bizarreries d'une société qu'il juge de plus en plus folle, ses contemporains, des sourires, des tics de langage et des bribes de vie qui deviennent, à force de travail et d'obstination, des histoires.
Quand il n'écrit pas, il fait la classe ; il pédale en côte chalonnaise ; il lit ; il observe ; il regarde ses enfants grandir ; il écoute son épouse ; il suit les doigts graciles de son fils lorsqu'ils filent une impro sur le piano du salon ; il prépare un osso bucco, il s'endort avec Bach ou Jarrett dans les oreilles…
Auteur: Laurent Vignat
Antonin Artaud.
Le visionnaire hurlant
Editeur : Editions Du Jasmin
Collection: Signes de vie
Parution : 27/02/2018
Nombre de pages : 251
Dimensions: 15×19
ISBN: 978-2-35284-177-7
€ 16,00
# new books
Antonin Artaud
fleursdumal.nl magazine
More in: #Biography Archives, - Book News, Antonin Artaud, Archive A-B, Archive A-B, Archive U-V, Art & Literature News, Art Criticism, Artaud, Antonin, AUDIO, CINEMA, RADIO & TV, THEATRE
---
Mels herinnert zich het gesprek op het kerkhof als de dag van gisteren.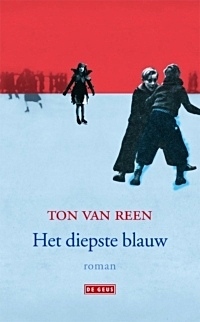 Nog geen twee dagen later vonden ze grootvader Bernhard dood in zijn stoel. Met de kat op schoot, die misschien niet eens wist dat hij dood was of dat misschien niet wilde weten.
Hij was zo maar ingeslapen, nog geen uur nadat Mels' moeder bij hem op bezoek was geweest en zijn bed had opgemaakt met schone lakens.
Misschien vond hij het bed te schoon en te wit om erin te sterven en was hij liever in zijn onopgemaakte holletje doodgegaan.
Grootvader Rudolf heeft hem twintig jaar overleefd. Die is bijna honderd geworden. Hij heeft Bernhard zo lang overleefd dat hij zelfs vergeten was dat hij zijn hele leven ruzie met hem had gemaakt. Toen hij stokoud was, sprak hij alleen nog maar over zijn jeugd, over toen hij en Bernhard nog vrienden waren en alles samen deden en voor eeuwig vrienden wilden zijn. De ouderdom zette in het hoofd van grootvader Rudolf alles op zijn kop.
In het jaar dat hij stierf, was zijn lijf net zo uitgewoond als het grijze kostuum dat hij dertig jaar had gedragen en dat hij nooit meer had willen vervangen, maar in zijn hoofd was hij een jongeman van achttien die de hele wereld aankon. Alles wat er na zijn achttiende gebeurd was, was hij vergeten. De nette man was allang dood. Hij riep naar de meiden op straat en was lastig voor de verpleegsters die hem kwamen wassen en aankleden. Na een lang keurig leven bewees hij in zijn dementie dat hij geen haar was veranderd.
Ton van Reen: Het diepste blauw (078)
wordt vervolgd
fleursdumal.nl magazine
More in: - Book News, - Het diepste blauw, Archive Q-R, Reen, Ton van
---
It's 1944 and sixteen-year-old ballerina and gymnast Edith Eger is sent to Auschwitz.

Separated from her parents on arrival, she endures unimaginable experiences, including being made to dance for the infamous Josef Mengele. When the camp is finally liberated, she is pulled from a pile of bodies, barely alive.
The horrors of the Holocaust didn't break Edith. In fact, they helped her learn to live again with a life-affirming strength and a truly remarkable resilience. The Choice is her unforgettable story.
"Edith's strength and courage are remarkable…her life and work are an incredible example of forgiveness, resilience, and generosity."— Sheryl Sandberg
Edith Eva Eger
An eminent psychologist and one of the few remaining Holocaust survivors old enough to remember life in the camps, Dr. Edith Eger has worked with veterans, military personnel, and victims of physical and mental trauma. She lives in La Jolla. The Choice is her first book.
"One of those rare and eternal stories that you don't want to end and that leave you forever changed." — Desmond Tutu, Nobel Peace Prize Laureate
The Choice.
Embrace the Possible
by Edith Eva Eger
Winner of the 2017 National Jewish Book Award and 2018 Christopher Award
Publisher: Scribner Book Company
Language: English
Hardcover: 304 pages
(September 5, 2017)
Paperback: 320 pages
(September 2018)
# new novel
Dr. Edith Eva Eger
fleursdumal.nl magazine
More in: - Book News, - Book Stories, Archive E-F, Art & Literature News, Holocaust
---
Theodor Fontane ist der große Dichter des alten Preußen – und er war zugleich ein zutiefst moderner Charakter. Hans-Dieter Rutsch entdeckt diesen Fontane neu.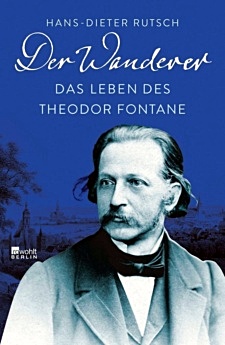 Er erzählt sein Leben und erkundet seine Welt, seine Orte in ihrer historischen Dimension wie in ihrer Gegenwart. In Neuruppin, Fontanes Kindheitsstadt, steht noch die Apotheke, die der Vater durch Spielschulden verlor. Auch der Sohn wurde Apotheker, begann zu schreiben und wurde politisch.
In der Revolution 1848 kämpfe Fontane auf den Berliner Barrikaden, und mit dreißig entschloss er sich zu einem Leben als freier Schriftsteller. Seine Wege führten ihn als Kriegsberichterstatter nach Paris, wo er als Spion verhaftet wurde, nach London, wo der die Nachtseiten der Industrialisierung sah; da ist aber auch das Sehnsuchtsland Schlesien; und immer wieder Brandenburg, wo der Romancier das Menschliche studierte.
Für Fontane waren diese Reisen literarisch-journalistischer Auftrag, seine Familie ließ er oft in prekären Bedingungen zurück. Dieses Buch entdeckt einen hellsichtigen, in seiner Zeit neuartigen Dichter, der rastlos das frühmoderne Deutschland beschrieb und darin auch unsere Gegenwart, der sich schon damals nach Entschleunigung, Schlichtheit sehnte – einen doppelten Fontane, der unser Zeitgenosse ist.
Hans-Dieter Rutsch, geboren 1954, arbeitete als Dramaturg, Autor und Regisseur beim DEFA Studio für Dokumentarfilme in Babelsberg. 1995 begründete er die Havel-Film Babelsberg. Er realisierte über fünfzig Dokumentationen, Features und Reportagen vor allem zu Themen der ostdeutschen und osteuropäischen Zeitgeschichte. 2012 erschien sein Buch «Die letzten Deutschen. Schicksale aus Schlesien und Ostpreußen».
"Von unseren großen Schriftstellern ist er der unterhaltsamste und von unseren unterhaltsamsten der intelligenteste." Marcel Reich-Ranicki über Theodor Fontane
Titel: Der Wanderer.
Das Leben des Theodor Fontane
Autor: Hans-Dieter Rutsch
1. Auflage
20. November 2018
Rowohlt Berlin
Gebunden
400 Seiten
Zahlreiche s/w Abbildungen
ISBN: 3737100268
EAN: 9783737100267
€ 26,00
# new books
Der Wanderer von Hans-Dieter Rutsch
Das Leben des Theodor Fontane
fleursdumal.nl magazine
More in: #Biography Archives, - Book News, - Bookstores, Archive E-F, Art & Literature News, Theodor Fontane
---
Het land van herkomst van haar familie – Algerije – was voor Naïma lange tijd een gegeven zonder veel belang.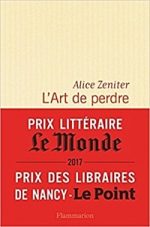 Maar in een tijd waarin identiteitskwesties elk debat domineren lijkt alles haar op haar wortels te willen wijzen. Hoe kan ze een band hebben met een familiegeschiedenis die haar nooit verteld is?
Haar grootvader, een Berber uit de bergen, was al overleden voordat ze hem had kunnen vragen waarom de geschiedenis hem tot een harki (een collaborateur van de Fransen tijdens de Algerijnse Oorlog) had bestempeld.
Sinds haar vader in 1962 in een Frans doorgangskamp arriveerde spreekt hij niet meer over het land van zijn kindertijd. Hoe wek je een doodgezwegen land tot leven? Alice Zeniter doet het in een even vrijgevochten als gedurfd, hartveroverend epos van een familie die generaties lang de gevangene is van een onwrikbaar verleden.
Een grootse grootse roman over de last van een ongekende erfenis.
De kunst van het verliezen
Auteur: Alice Zeniter
Vertaling door Martine Woudt
Originele Titel: L'art de perdre
Taal: Nederlands
Bindwijze: Paperback
Verschijningsdatum: oktober 2018
1e druk – 504 pagina's
ISBN13 9789029525701
Uitgever De Arbeiderspers
Literaire roman –  24,99 euro
# new novel / translation
fleursdumal.nl magazine
More in: - Book News, - Bookstores, Archive Y-Z, Art & Literature News, TRANSLATION ARCHIVE
---
Kafka's Other Prague: Writings from the Czechoslovak Republic examines Kafka's late writings from the perspective of the author's changing relationship with Czech language, culture, and literature—the least understood facet of his meticulously researched life and work.
Franz Kafka was born in Prague, a bilingual city in the Habsburg Empire. He died a citizen of Czechoslovakia. Yet Kafka was not Czech in any way he himself would have understood. He could speak Czech, but, like many Prague Jews, he was raised and educated and wrote in German. Kafka critics to date have had little to say about the majority language of his native city or its "minor literature," as he referred to it in a 1913 journal entry. Kafka's Other Prague explains why Kafka's later experience of Czech language and culture matters.
Bringing to light newly available archival material, Anne Jamison's innovative study demonstrates how Czechoslovakia's founding and Kafka's own dramatic political, professional, and personal upheavals altered his relationship to this "other Prague." It destabilized Kafka's understanding of nationality, language, gender, and sex—and how all these issues related to his own writing.
Kafka's Other Prague juxtaposes Kafka's German-language work with Czechoslovak Prague's language politics, intellectual currents, and print culture—including the influence of his lover and translator, the journalist Milena Jesenská—and shows how this changed cultural and linguistic landscape transformed one of the great literary minds of the last century.
Anne Jamison is an associate professor of English at the University of Utah.
Kafka's Other Prague
Writings from the Czechoslovak Republic
by Anne Jamison
Publication Date June 2018
Northwestern University Press
Paper Text – $34.95
ISBN 978-0-8101-3720-2
Cloth Text – $99.95
ISBN 978-0-8101-3721-9
Categorie: Literary Criticism
208 pages
# new books
Kafka's Other Prague
fleursdumal.nl magazine
More in: - Book News, - Book Stories, Archive K-L, Archive K-L, Franz Kafka, Kafka, Franz, Kafka, Franz
---
À l'occasion de la sortie de son album Pauvre chanson, au titre éponyme, Marie Modiano mêle pour la première fois chansons et poèmes dans un même recueil.
Autour des dix chansons interprétées sur ce nouveau disque, elle a écrit une quarantaine de ballades, petites proses, poèmes en vers libres ou comptés.
Y surgissent ses personnages, réels ou imaginaires : aventuriers, poètes, fous, amoureux, femmes perdues… habitants de paysages sans cesse recomposés.
Marie Modiano
Pauvre chanson et autres poèmes
Collection L'arbalète/Gallimard, Gallimard
Parution : 01-02-2018
Genre : Poésie
Littérature française
Époque : XXIe siècle
Prix : €12,50
128 pages
140 x 190 mm
ISBN : 9782072768156
Gencode : 9782072768156
Code distributeur : G01436
new poetry
fleursdumal.nl magazine
More in: #Editors Choice Archiv, - Book News, Archive M-N, Art & Literature News
---
Hannah Sullivan's debut collection is a revelation – three long poems of fresh ambition, intensity and substance.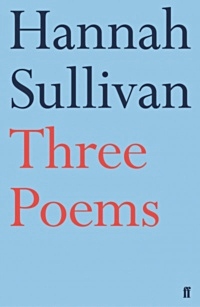 Though each poem stands apart, their inventive and looping encounters make for a compelling unity. 'You, Very Young in New York' captures a great American city, in all its alluring detail.
It is a wry and tender study of romantic possibility, disappointment, and the obduracy of innocence. 'Repeat until Time' begins with a move to California and unfolds into an essay on repetition and returning home, at once personal and philosophical. 'The Sandpit after Rain' explores the birth of a child and the loss of a father with exacting clarity.
In Three Poems, readers will experience Sullivan's work with the same exhilaration as they might the great modernising poems of Eliot and Pound, but with the unique perspective of a brilliant new female voice.
Hannah Sullivan lives in London with her husband and two sons and is an Associate Professor of English at New College, Oxford. She received her PhD from Harvard in 2008 and taught in California for four years. Her study of modernist writing, The Work of Revision, was published in 2013 and awarded the Rose Mary Crawshay Prize by the British Academy.
Hannah Sullivan
Three Poems
Faber Poetry
Publisher: Faber & Faber
Paperback
18 Jan 2018
80 pages
Language: English
ISBN-10: 0571337678
ISBN-13: 978-0571337675
new poetry
fleursdumal.nl magazine
More in: - Book News, - Bookstores, Archive S-T, Art & Literature News
---
Older Entries »
Thank you for reading FLEURSDUMAL.NL - magazine for art & literature