– Audiobooks
·
Walter Benjamin: Deutsche Menschen – Eine Folge von Briefen
·
Ufarassus: Gothic translation of the poem "Overvloed" by Bert Bevers
Von Ehre ohne Ruhm, von Grösse ohne Glanz, von Würde ohne Sold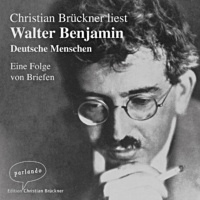 Die 1936 in einem Schweizer Verlag erschienene Briefsammlung "Deutsche Menschen" ist Walter Benjamins letzte Veröffentlichung zu Lebzeiten.
Siebenundzwanzig Briefe von Kant bis Goethe, von Droste-Hülshoff bis Büchner aus den Jahren zwischen 1767 und 1883 hat er zusammengestellt und kommentiert, um seinen Landsleuten das bessere Beispiel eines aufgeklärten und humanistischen Bürgertums vorzuhalten.
Das Private und das Objektive der Briefe sind durch den Abstand des Betrachters nicht mehr Gegensätze: Beides vermischt sich, gleicht sich an. Die Personen mit ihren Bedürfnissen gehen auf in ihrer Epoche, ihre Freuden und Schmerzen zeigen sich als Zeichen ihrer Zeit und Herkunft.
Walter Benjamin
Deutsche Menschen
Eine Folge von Briefen
(Ungekürzte Lesung)
MP3 Hörbuch Download
€13,95
Laufzeit ca. 223 Minuten.
Vorgelesen von Christian Brückner
Argon Verlag GmbH
Oktober 2017
Format: MP3
Kopierschutz: Adobe
new audio books
fleursdumal.nl magazine
More in: - Audiobooks, Archive A-B, Art & Literature News, AUDIO, CINEMA, RADIO & TV, Walter Benjamin
---
   Audio-file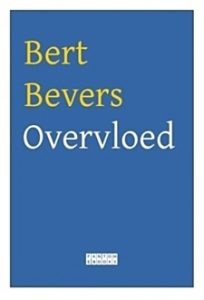 A reading of Ufarassus the Gothic translation of the poem "Overvloed" by Bert Bevers.
Translation by HroÞiland Bairteins, Tom De Herdt and J.G. Quak and recorded by Eric Kingsepp.
# Link to Audio-file of a reading of Ufarassus (Overvloed) by Bert Bevers
BERT BEVERS
OVERVLOED
Tien vertalingen van één gedicht
FANTOM EBOOKS
Art Brut Digital Editions
Series Fantom Ebooks
www.fleursdumal.nl
FANTOM 1
Fantom Ebook 2017
ISBN: 978-90-76326-09-2
NUR 306
1ste PDF-uitgave FANTOM, Augustus 2017
audio-file poem by Bert Bevers
fleursdumal.nl magazine
More in: #Archive A-Z Sound Poetry, - Audiobooks, Archive A-B, AUDIO, CINEMA, RADIO & TV, Overvloed
---
Thank you for reading FLEURSDUMAL.NL - magazine for art & literature