– Audiobooks
·
Stairs and Whispers: D/deaf and Disabled Poets Write Back
·
Walter Benjamin: Deutsche Menschen – Eine Folge von Briefen
·
Ufarassus: Gothic translation of the poem "Overvloed" by Bert Bevers
Stairs and Whispers: D/deaf and Disabled Poets Write Back, edited by Sandra Alland, Khairani Barokka and Daniel Sluman, is a ground-breaking anthology examining UK disabled and D/deaf poetics.
Packed with fierce poetry, essays, photos and links to accessible online videos and audio recordings, it showcases a diversity of opinions and survival strategies for an ableist world.
With contributions that span Vispo to Surrealism, and range from hard-hitting political commentary to intimate lyrical pieces, these poets refuse to perform or inspire according to tired old narratives.
With poetry & prose by: Aaron Williamson, Abi Palmer, Abigail Penny, Alec Finlay, Alison Smith, Andra Simons, Angela Readman, Bea Webster, Cath Nichols, Catherine Edmunds, Cathy Bryant, Claire Cunningham, Clare Hill, Colin Hambrook, Daniel Sluman, Debjani Chatterjee, Donna Williams, El Clarke, Eleanor Ward, Emily Ingram, Gary Austin Quinn, Georgi Gill, Giles L. Turnbull, Gram Joel Davies, Grant Tarbard, Holly Magill, Isha, Jackie Hagan, Jacqueline Pemberton, Joanne Limburg, Julie McNamara, Karen Hoy, Khairani Barokka, Kitty Coles, Kuli Kohli, Lisa Kelly, Lydia Popowich, Mark Mace Smith, Markie Burnhope, Michelle Green, Miki Byrne, Miss Jacqui, Naomi Woddis, Nuala Watt, Rachael Boast, Raisa Kabir, Raymond Antrobus, Rosamund McCullain, Rose Cook, Sandra Alland, Saradha Soobrayen, Sarah Golightley, sean burn, Stephanie Conn
About the Editors: Alland's collections include Blissful Times (BookThug, 2007) and Naturally Speaking (espresso, 2012). Barokka's works include Indigenous Species (Tilted Axis, 2016) and Rope (Nine Arches, 2017). Sluman has two books with Nine Arches: Absence has a weight of its own (2012) and The Terrible (2015).
Stairs and Whispers:
D/deaf and Disabled Poets Write Back
Edited by Sandra Alland, Khairani Barokka & Daniel Sluman
Paperback
264 pages
Publisher: Nine Arches Press
2017
Language: English
ISBN-10: 1911027190
ISBN-13: 978-1911027195
Product Dimensions: 13.8 x 1 x 21.6 cm
eBook: Available at Amazon Kindle Store from September 2017
Discover the audio content that accompanies this book available on Soundcloud
Discover the video content that accompanies this book on Youtube
Price: £14.99
More information on website Nine Arches Press   (http://ninearchespress.com/)

# more books
Stairs and Whispers:
D/deaf and Disabled Poets Write Back
fleursdumal.nl magazine
More in: #Editors Choice Archiv, #More Poetry Archives, - Audiobooks, - Book News, - Book Stories, Art & Literature News, AUDIO, CINEMA, RADIO & TV, The Art of Reading
---
Von Ehre ohne Ruhm, von Grösse ohne Glanz, von Würde ohne Sold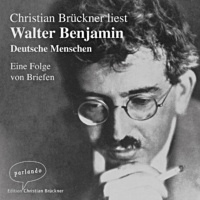 Die 1936 in einem Schweizer Verlag erschienene Briefsammlung "Deutsche Menschen" ist Walter Benjamins letzte Veröffentlichung zu Lebzeiten.
Siebenundzwanzig Briefe von Kant bis Goethe, von Droste-Hülshoff bis Büchner aus den Jahren zwischen 1767 und 1883 hat er zusammengestellt und kommentiert, um seinen Landsleuten das bessere Beispiel eines aufgeklärten und humanistischen Bürgertums vorzuhalten.
Das Private und das Objektive der Briefe sind durch den Abstand des Betrachters nicht mehr Gegensätze: Beides vermischt sich, gleicht sich an. Die Personen mit ihren Bedürfnissen gehen auf in ihrer Epoche, ihre Freuden und Schmerzen zeigen sich als Zeichen ihrer Zeit und Herkunft.
Walter Benjamin
Deutsche Menschen
Eine Folge von Briefen
(Ungekürzte Lesung)
MP3 Hörbuch Download
€13,95
Laufzeit ca. 223 Minuten.
Vorgelesen von Christian Brückner
Argon Verlag GmbH
Oktober 2017
Format: MP3
Kopierschutz: Adobe
new audio books
fleursdumal.nl magazine
More in: - Audiobooks, Archive A-B, Art & Literature News, AUDIO, CINEMA, RADIO & TV, Walter Benjamin
---
   Audio-file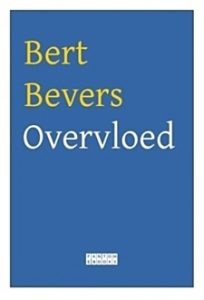 A reading of Ufarassus the Gothic translation of the poem "Overvloed" by Bert Bevers.
Translation by HroÞiland Bairteins, Tom De Herdt and J.G. Quak and recorded by Eric Kingsepp.
# Link to Audio-file of a reading of Ufarassus (Overvloed) by Bert Bevers
BERT BEVERS
OVERVLOED
Tien vertalingen van één gedicht
FANTOM EBOOKS
Art Brut Digital Editions
Series Fantom Ebooks
www.fleursdumal.nl
FANTOM 1
Fantom Ebook 2017
ISBN: 978-90-76326-09-2
NUR 306
1ste PDF-uitgave FANTOM, Augustus 2017
audio-file poem by Bert Bevers
fleursdumal.nl magazine
More in: #Archive A-Z Sound Poetry, - Audiobooks, Archive A-B, AUDIO, CINEMA, RADIO & TV, Overvloed
---
Thank you for reading FLEURSDUMAL.NL - magazine for art & literature