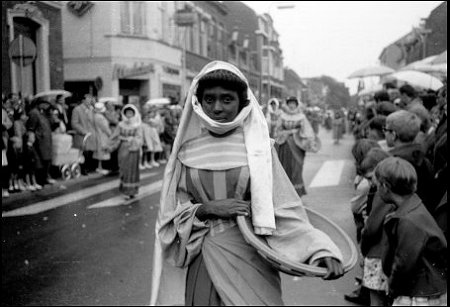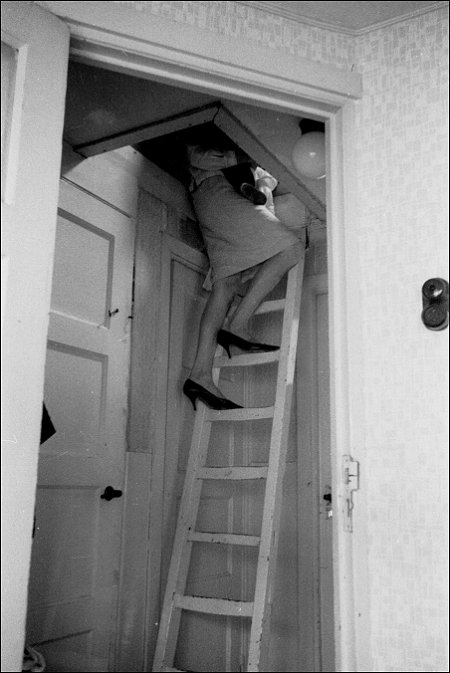 Harrie Janssens

Photos 1955-2008
© h janssens
kemp=mag poetry magazine
More in: Harrie Janssens Photos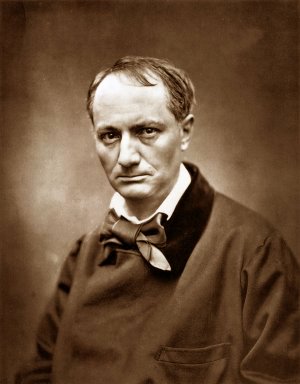 Charles Baudelaire
(1821-1867)

L'ALBATROS
Souvent, pour s'amuser, les hommes d'équipage
Prennent des albatros, vastes oiseaux des mers,
Qui suivent, indolents compagnons de voyage,
Le navire glissant sur les gouffres amers.
A peine les ont-ils déposés sur les planches,
Que ces rois de l'azur, maladroits et honteux,
Laissent piteusement leurs grandes ailes blanches
Comme des avirons traîner à côté d'eux.
Ce voyageur ailé, comme il est gauche et veule!
Lui, naguère si beau, qu'il est comique et laid!
L'un agace son bec avec un brûle-gueule,
L'autre mime, en boitant, l'infirme qui volait!
Le Poète est semblable au prince des nuées
Qui hante la tempête et se rit de l'archer;
Exilé sur le sol au milieu des huées,
Ses ailes de géant l'empêchent de marcher.
Poem of the week
June 29, 2008
 fleursdumal.nl magazine
More in: Archive A-B, Baudelaire, Charles, Les Fleurs du Mal

L O N D O N B U S S E S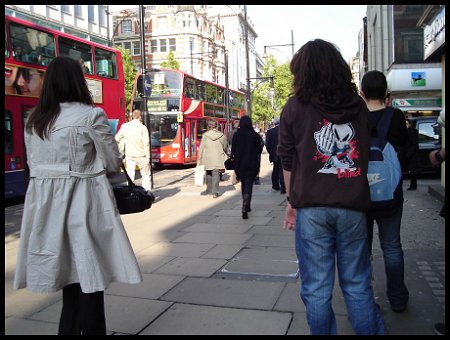 kemp=mag in London
London Busses
© kemp=mag
More in: FDM in London
Fernando Pessoa
(1888-1935)
English Poems
35 Sonnets (1918)
Sonnets 31-35
31
I am older than Nature and her Time
By all the timeless age of Consciousness,
And my adult oblivion of the clime
Where I was born makes me not countryless.
Ay, and dim through my daylight thoughts escape
Yearnings for that land where my childhood dreamed,
Which I cannot recall in colour or shape
But haunts my hours like something that hath gleamed
And yet is not as light remembered,
Nor to the left or to the right conceived;
And all round me tastes as if life were dead
And the world made but to be disbelieved.
Thus I my hope on unknown truth lay; yet
How but by hope do I the unknown truth get?
32
When I have sense of what to sense appears,
Sense is sense ere 'tis mine or mine in me is.
When I hear, Hearing, ere I do hear, hears.
When I see, before me abstract Seeing sees.
I am part Soul part I in all I touch–
Soul by that part I hold in common with all,
And I the spoiled part, that doth make sense such
As I can err by it and my sense mine call.
The rest is wondering what these thoughts may mean,
That come to explain and suddenly are gone,
Like messengers that mock the message' mien,
Explaining all but the explanation;
As if we a ciphered letter's cipher hit
And find it in an unknown language writ.
33
He that goes back does, since he goes, advance,
Though he doth not advance who goeth back,
And he that seeks, though he on nothing chance,
May still by words be said to find a lack.
This paradox of having, that is nought
In the world's meaning of the things it screens,
Is yet true of the substance of pure thought
And there means something by the nought it means.
For thinking nought does on nought being confer,
As giving not is acting not to give,
And, to the same unbribed true thought, to err
Is to find truth, though by its negative.
So why call this world false, if false to be
Be to be aught, and being aught Being to be?
34
Happy the maimed, the halt, the mad, the blind–
All who, stamped separate by curtailing birth,
Owe no duty's allegiance to mankind
Nor stand a valuing in their scheme of worth!
But I, whom Fate, not Nature, did curtail,
By no exterior voidness being exempt,
Must bear accusing glances where I fail,
Fixed in the general orbit of contempt.
Fate, less than Nature in being kind to lacking,
Giving the ill, shows not as outer cause,
Making our mock-free will the mirror's backing
Which Fate's own acts as if in itself shows;
And men, like children, seeing the image there,
Take place for cause and make our will Fate bear.
35
Good. I have done. My heart weighs. I am sad.
The outer day, void statue of lit blue,
Is altogether outward, other, glad
At mere being not-I (so my aches construe).
I, that have failed in everything, bewail
Nothing this hour but that I have bewailed,
For in the general fate what is't to fail?
Why, fate being past for Fate, 'tis but to have failed.
Whatever hap-or stop, what matters it,
Sith to the mattering our will bringeth nought?
With the higher trifling let us world our wit,
Conscious that, if we do't, that was the lot
The regular stars bound us to, when they stood
Godfathers to our birth and to our blood.
35 Sonnets (1918)
by Fernando Pessoa
Sonnets 31-35
More in: Pessoa, Fernando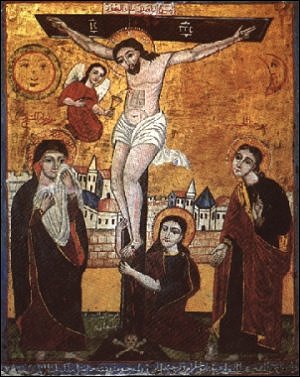 Thomas a Kempis
THE LOVE OF SOLITUDE AND SILENCE
Seek a suitable time for leisure and meditate often on the favors of God. Leave curiosities alone. Read such matters as bring sorrow to the heart rather than occupation to the mind. If you withdraw yourself from unnecessary talking and idle running about, from listening to gossip and rumors, you will find enough time that is suitable for holy meditation.
Very many great saints avoided the company of men wherever possible and chose to serve God in retirement. "As often as I have been among men," said one writer, "I have returned less a man." We often find this to be true when we take part in long conversations. It is easier to be silent altogether than not to speak too much. To stay at home is easier than to be sufficiently on guard while away. Anyone, then, who aims to live the inner and spiritual life must go apart, with Jesus, from the crowd.
No man appears in safety before the public eye unless he first relishes obscurity. No man is safe in speaking unless he loves to be silent. No man rules safely unless he is willing to be ruled. No man commands safely unless he has learned well how to obey. No man rejoices safely unless he has within him the testimony of a good conscience.
More than this, the security of the saints was always enveloped in the fear of God, nor were they less cautious and humble because they were conspicuous for great virtues and graces. The security of the wicked, on the contrary, springs from pride and presumption, and will end in their own deception.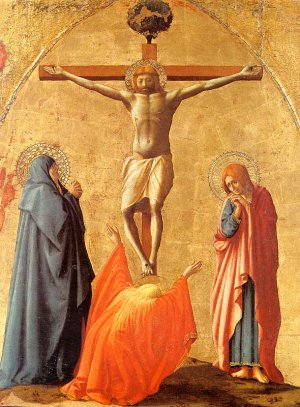 Never promise yourself security in this life, even though you seem to be a good religious, or a devout hermit. It happens very often that those whom men esteem highly are more seriously endangered by their own excessive confidence. Hence, for many it is better not to be too free from temptations, but often to be tried lest they become too secure, too filled with pride, or even too eager to fall back upon external comforts.
If only a man would never seek passing joys or entangle himself with worldly affairs, what a good conscience he would have. What great peace and tranquillity would be his, if he cut himself off from all empty care and thought only of things divine, things helpful to his soul, and put all his trust in God.
No man deserves the consolation of heaven unless he persistently arouses himself to holy contrition. If you desire true sorrow of heart, seek the privacy of your cell and shut out the uproar of the world, as it is written: "In your chamber bewail your sins." There you will find what too often you lose abroad.

Thomas a Kempis (ca.1380 – 1471)
Imitatio Christi
Twentieth Chapter book 1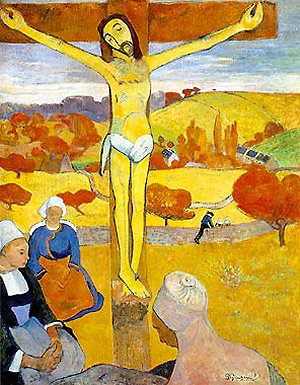 More in: MONTAIGNE, Thomas a Kempis
LUSTWARANDE 08 WANDERLAND
TILBURG

28 juni – 28 september
3e editie internationale beeldententoonstelling in barok lustbos

Park de Oude Warande, Tilburg
28.6 – 28.9.2008
Museum De Pont, Tilburg
28.6 – 31.8.2008
Vanaf 28 juni presenteert Fundament Foundation Lustwarande 08 – Wanderland, de derde editie van de internationale expositie Lustwarande in Barok park De Oude Warande in Tilburg.
Lustwarande 08 – Wanderland zal recente ontwikkelingen in de internationale sculptuur laten zien, met een nadruk op het vergankelijke en het groteske. In combinatie met het labyrintische karakter van De Oude Warande leveren de werken samen een surrealistich wanderland op, een eigentijdse synthese van Alice's Wonderland en de tuinen van Bomarzo.
Aan Lustwarande 08 – Wanderland nemen 27 kunstenaars uit 13 landen deel. Het merendeel van hen maakt nieuw werk voor de tentoonstelling. Een groot deel van hen heeft nooit eerder in Nederland geëxposeerd.
David Altmejd (CDN/USA)
David Bade (NL)
Miroslaw Balka (PL)
Caroline Coolen (B)
José Damasceno (BR)
Bart van Dijck (B)
Laura Ford (GB)
Brian Griffiths (GB)
Subodh Gupta (IND)
Jeppe Hein (DK/D)
Lothar Hempel (D)
John Isaacs (GB/D)
Ham Jin (ROK)
Maartje Korstanje (NL)
Gereon Krebber (D)
Skafte Kuhn (D)
Paul McCarthy (USA)
Jonathan Meese (D)
Renato Nicolodi (B)
Michael Nitsche (D)
Vincent Olinet (F/B)
André Pielage (NL)
Jens Pfeifer (E/NL)
Jon Pylypchuk (CDN/USA)
Ryan Trecartin & Lizzie Fitch (USA)
Erwin Wurm (A)
Curator: Chris Driessen
fleursdumal.nl magazine for art & literature
More in: Art & Literature News, FDM Art Gallery, Fundament - Lustwarande, Maartje Korstanje
W  A  T  O  U
Poëziezomer 2008
30 juni – 7 september

Internationale tentoonstelling van hedendaagse beeldende kunst, poëzie en architectuur in niet-museale locaties binnen en buiten het dorpscentrum van Watou.
De Poëziezomer 2008 opteert voor het vers "dat de verte nabijer dan ooit was" (Gerrit Kouwenaar) als uitgangspunt voor de 28ste editie. Via onbegrensde vormen van mobiliteit probeert men de "verte" dichterbij te halen. De mens is steeds op verkenning en de meest uit elkaar liggende cultuurervaringen sijpelen thans zomaar digitaal de huiskamer binnen. Die vaak ongenuanceerde mobiliteit roept haast vanzelfsprekend verweer op. Zo wordt er ook door diverse kunstenaars gespeculeerd op creatieve stilstand als een uiting van een eerder meditatieve houding.
Voor de poëzie selecteert Gwy Mandelinck vooral Nederlandstalige gedichten die verwant zijn met het concept. Ook dichters uit diverse hoeken van de wereld integreren "de verte" in de Poëziezomer. Naar aanleiding van het recente overlijden van Hugo Claus lijkt het logisch dat de poëet – een trouwe gast in Watou en er gesilhouetteerd door Roger Raveel – een prominente plaats krijgt binnen het circuit. Er zijn voor de editie 2008 dertig dichters geselecteerd, o.a. Wystan Hugh Auden, Wislava Szymborska, Gerrit Kouwenaar, Stefan Hertmans, Erwin Mortier, Leonard Nolens, Luuk Gruwez, Ruth Lasters, Rutger Kopland, Gerrit Komrij…
De Italiaanse curator Giacinto Di Pietrantonio, geassisteerd door Daniela Zangrando en Lieven Declerck, selecteert o.a. beeldend werk van Mario Airò, Jonathan Horowitz, Panamarenko, Alberto Garutti, Lucy and Jorge Orta, Douglas Gordon, Philippe Parreno, Anne Wenzel, Bas Jan Ader, Jiang Zhi, Thomas Lerooy, Koen Vanmechelen, Gery De Smet.
fleursdumal.nl magazine
More in: Art & Literature News, MUSIC, POETRY ARCHIVE, THEATRE, Watou Kunstenfestival
E d   S c h i l d e r s

VERDRONKEN DICHTERS 4

S l o t 
De dichter doopte zijn pen in de inkt en wiste het zweet van zijn voorhoofd. Hij schreef: 'Voor het leven en de dood van de verdronken dichter is van vitaal belang: de elementaire tegenstelling tussen water en aarde.' Hij zette een streep onder 'elementaire' en 'vitaal'. Tussen haakjes, in kleiner handschrift, voegde hij eraan toe: '(werk dit uit)'.
Even later veranderde hij dit. Op een nieuw kaartje schreef hij: 'De elementaire tegenstelling tussen aarde en water is van levensbelang voor het hiernamaals * van de verdronken dichter.' Daaronder noteerde hij met een asterisk: '* waar hebben we het eigenlijk over? Over het biografisch of literair hiernamaals? Over de schrijver of de lezer?' Hij herlas vluchtig een artikel over een verdronken dichter in een nieuw literair tijdschrift. Op het laatste kaartje, na het laatste vraagteken, noteerde hij in kapitaal: 'BEIDE'.
En dat is nu juist het verwarrende, dacht hij. Schieten we daar wel iets mee op? Of valt er hier niets op te schieten? Is het water de schildpad en de aarde de haas? Of andersom? Wie geef je een voorsprong? Wie haalt wie nooit in? De dichter had het gevoel dat hij baantjes trok in een rond zwembad dat bovendien ronddraaide. Elke keer kwam hij uit waar hij begonnen was door alleen maar door te zwemmen ergens.
De dichter zat in het donker in bad en dacht aan de Hel van Dante. Als hij aan zijn sigaret trok zag hij zijn gezicht opgloeien in de spiegel tegenover hem. Hij besproeide zijn hoofd, liet het water wegsijpelen en trok aan zijn sigaret. Hier klopt iets niet, dacht de dichter. Er is water in de Hel. Althans in die van Dante. En als er een Hel is, dan is dat 'm. Als ik naar een Hel zou willen dan is het die van Dante. Er is water in de Hel hoewel water en vuur elkaar niet verdragen. Ondanks de elementaire tegenstelling. Dat moest hij beslist noteren. Hij moest opschrijven: 'Hoe komt het dat er water is in de Hel?' Hij trok aan het koordje van het licht. De as van zijn sigaret tikte hij tussen zijn knieën in het heldere badwater. De as loste niet op, zag hij, maar zonk regelrecht naar de witte bodem en bleef daar intact liggen. Uiterst langzaam stond hij op.
De dichter liep door de regen en realiseerde zich dat de christelijke of zelfs westerse cultuur nooit een bouwmeester van het genot had voortgebracht. Het Danteske Paradijs, bedacht hij niet zonder teleurstelling, bevatte niet eens een bibliotheek. Hij moest zich niet laten afleiden. Geen Dante der Geneugten. Misschien was dat de reden waarom er water was in de Hel? Althans in die van Dante? Omdat alle elementen in dienst moesten staan van de straf? In de Hel zwemt men in een ronddraaiende ketel waarin het water eeuwig kookt. Zonder zwembroek. In de Hel deed men aan eeuwig scuba-duiken. Zonder zuurstof. Het begon harder te regenen en het leek alsof daardoor de paradoxen alleen maar groter werden, alsof er in de cirkels van zijn gedachten steeds meer cirkels verschenen.
De dichter stond onder de douche en ordende de vragen waarop hij nooit een antwoord zou krijgen. Teveel verbeelding, teveel simulatie stonden de werkelijkheid in de weg. Hij had het volledige werk van Marsman, Hart Crane en Shelley herlezen. Veel water had hij daarin gevonden, maar geen enkele zekerheid omtrent hun dood. Hij vroeg zich af of het nog zin had door te lezen. Of het zin had het land van letters te verkennen bij Virginia Woolf, Frans Babyion, en Leon Deubel, als hij antwoorden wilde kennen die in de zee van hun hiernamaals opgesloten lagen. Hij had vastgesteld dat de tegenstelling in de elementen van vitaal belang was; hij had ontdekt dat de tegenstelling definitief was. Iedere conclusie die hij trok uit een combinatie van fictie en werkelijkheid, letters en leven, was een conclusie die iets over hem, de dichter, zei, en niets over hen, de verdronken dichters.
De dichter draaide de warmwaterkraan verder open. Hij sloot zijn ogen, draaide zich met zijn rug naar het douchegordijn en herhaalde in slow motion een scène uit een film van Alfred Hitchcock. Langzaam trokken de beelden aan hem voorbij. Scherp lette hij op het gezicht van de vrouw onder de douche. Toen hij bij de close up van haar geopende oog gekomen was, draaide hij zich met een ruk om en trok het douchegordijn opzij. Er stond geen man met een mes. Er stond geen Charlotte Corday wiens Marat hij zou zijn. Zelfs geen cameraman.
De dichter doopte zijn pen in het zweet en wiste de inkt van zijn voorhoofd. Hij schreef, vrij snel achter elkaar, een serie gedichten over het sterven in het water. De definitieve versies zijn nooit gevonden. Wel de aantekeningen, de probeersels, de verfrommelde afwijzingen in de prullemand. Zoals:
ANTWOORDEN
Wat Marsman droomde toen het schip verging, en Shelley las voor hij verzonk.
Wat Marsman dacht toen hij onderging, en Crane zei voor hij sprong.
En archiefkaartjes, stapels archief kaartjes:
– John Keats. 26 jaar. Tuberculose.
– Shelley schrijft Adonais bij de dood van Keats.
– Brian Jones. 26 jaar. Zwembad.
– Jagger leest Adonais in Hyde Park.
– Jim Morrison. Badkuip.
– Schreef gedicht bij de dood van Brian Jones.
– Zoek de passage over Ophelia.
Maar ook dit:
– Water is bij kamertemperatuur een vloeistof zonder geur of smaak; in dunne lagen kleurloos, in een laag van enige tientallen meters dikte heeft het een donkerblauwe kleur.
Kritici hebben later, aan de hand van deze en andere beschreven stukjes papier uit de nalatenschap van de dichter, geconcludeerd dat 'het water tot een obsessie is uitgegroeid die de dichter ten slotte fataal werd'.
Wie het werk van Marsman, Crane en Shelly leest, weet dat dit niet per definitie waar hoeft te zijn. Wel is waar dat de dichter zich vragen stelde waarop het antwoord slechts op één manier verkregen kan worden. Waarop het antwoord slechts aan één persoon tegelijk voorbehouden is.
De dichter deed zijn gedichten in de binnenzak van zijn regenjas en vertrok richting zee. Op zoek naar het antwoord dat een einde zou maken aan zijn vragen.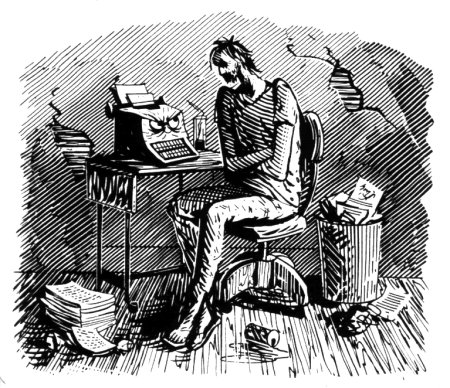 Elliot Banfield
Ed Schilders: Verdronken dichters 4 – Besluit
In: SIC Letterkundig tijdschrift. Jrg 4, nr. 4, winter 1986
© E. Schilders
fleursdumal.nl magazine
More in: Crane, Hart, Ed Schilders, Marsman, Hendrik, Shelley, Percy Byssche
STEDELIJK MUSEUM AMSTERDAM

27 juni – 30 september 2008
De Best Verzorgde Boeken 2007
Ieder jaar presenteert de Stichting De Best Verzorgde Boeken de mooiste boeken van het afgelopen jaar in het Stedelijk Museum. Voor het jaar 2007 zijn er 33 boeken geselecteerd. Die selectie vult het museum aan met een aparte categorie, in dit geval: bijzonder vormgegeven kinderboeken.
Jaarlijks kiest een vijfkoppige vakjury boeken die zich door hun vormgeving en productietechniek onderscheiden. Over het jaar 2007 zonden uitgevers, opdrachtgevers, ontwerpers en drukkers gezamenlijk 465 boeken in,  een ongekend hoog aantal.
fleursdumal.nl magazine
More in: - Book Lovers, Art & Literature News, Design

Joep Eijkens Photos:  New York, New York! 2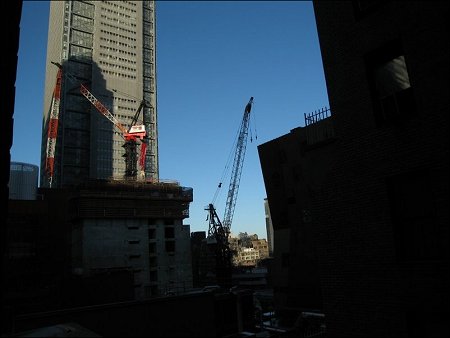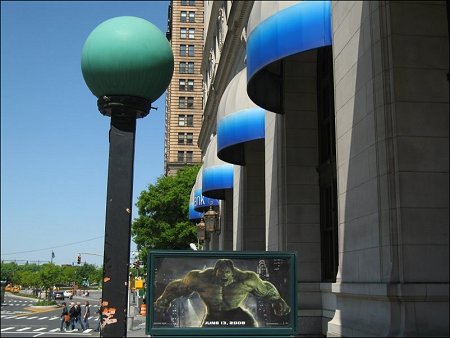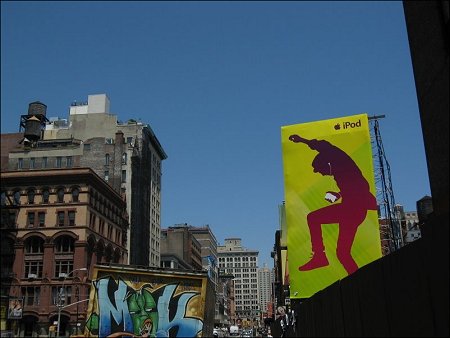 More photos by Joep Eijkens on www.cubra.nl
fleursdumal.nl poetry magazine
More in: FDM in New York, Joep Eijkens Photos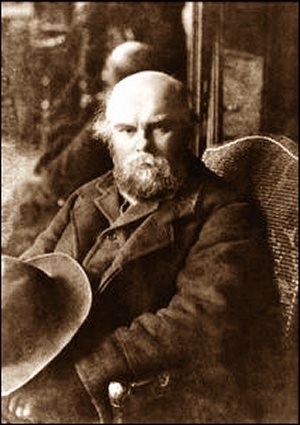 Paul Verlaine
(1844-1896)
NEVERMORE

Allons, mon pauvre coeur, allons, mon vieux complice,
Redresse et peins à neuf tous tes arcs triomphaux;
Brûle un encens ranci sur tes autels d'or faux;
Sème de fleurs les bords béants du précipice;
Allons, mon pauvre coeur, allons, mon vieux complice!
Pousse à Dieu ton cantique, ô chantre rajeuni;
Entonne, orgue enroué, des Te Deum splendides;
Vieillard prématuré, mets du fard sur tes rides:
Couvre-toi de tapis mordorés, mur jauni;
Pousse à Dieu ton cantique, ô chantre rajeuni.
Sonnez, grelots; sonnez, clochettes; sonnez, cloches!
Car mon rêve impossible a pris corps, et je l'ai
Entre mes bras pressé: le Bonheur, cet ailé
Voyageur qui de l'Homme évite les approches.
-Sonnez, grelots; sonnez, clochettes; sonnez, cloches!
Le Bonheur a marché côte à côte avec moi;
Mais la FATALITÉ ne connaît point de trêve:
Le ver est dans le fruit, le réveil dans le rêve,
Et le remords est dans l'amour: telle est la loi.
-Le Bonheur a marché côte à côte avec moi.
Poem of the week
June 22, 2008
More in: Archive U-V, Verlaine, Paul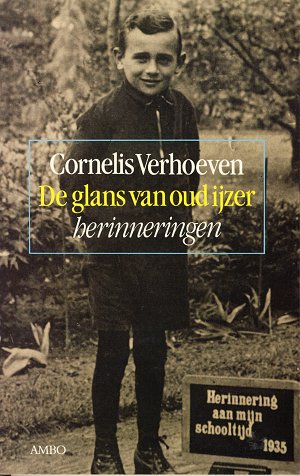 DE NALATENSCHAP VAN
CORNELIS VERHOEVEN
Door Jef van Kempen
De presentatie van een monografie over zijn leven en werk en de officiële opening van zijn bibliotheek in Studiecentrum Soeterbeeck betekenen een nieuwe fase in het voor toekomstige generaties veilig stellen van de geestelijke nalatenschap van Cornelis Verhoeven (1928-2001), een van Nederlands meest markante filosofen en schrijvers.
Bij het bekend worden van de toekenning van de P.C. Hooftprijs in 1980 stelden leerlingen van het Jeroen Bosch-College in Den Bosch, waar Verhoeven leraar was, aan collega-leraren de vraag of mijnheer Verhoeven echt zo'n groot denker was. Deze anekdote die prof. Dr. Wil Derkse afgelopen zaterdag vertelde tijdens de presentatie van de door hem geschreven monografie in de serie "Kopstukken filosofie" van uitgeverij Lemniscaat, is typerend voor Verhoeven. Cornelis Verhoeven was een geleerde, die niet de geleerde wilde uithangen. Hij was de filosoof van de verwondering, groot in het kleine. Als hij geen zin had in een diepgaand gesprek begon Verhoeven vrolijk aan een uiteenzetting over de ontwikkelingen in de soapserie "Goede tijden, slechte tijden".   Aan het eind van de door de Radboud Universiteit Nijmegen en de Stichting Cornelis Verhoeven georganiseerde bijeenkomst in Studiecentrum Soeterbeeck in Ravenstein reikte Derkse de eerste exemplaren van zijn monografie uit aan Verhoeven's kinderen Neeltje en Daan. De bibliotheek van Cornelis Verhoeven in het voormalige klooster van de zusters Augustinessen van Windesheim is bedoeld als werkbibliotheek voor geïnteresseerden in het oeuvre van Verhoeven en de achtergronden daarvan. De bibliotheek omvat enkele duizenden titels op het gebied van de geesteswetenschappen en de taalkunde.
Op de bijeenkomst werd ook aandacht besteed aan de bewaard gebleven bibliotheken van de grote Europese denkers Nicolaus Cusanus (1401-1464) en Romano Guardini (1885-1968). Volgens Inigo Bocken is de bibliotheek van Cusanus met vierhonderd handschriften en boeken de grootste bewaard gebleven particuliere bibliotheek uit de Middeleeuwen. Een bibliotheek aan het begin van een nieuwe cultuur, waar het weten een grotere rol zou gaan spelen dan het geloven. In de lezing van Stefan Waanders komt Guardini naar voren als een liefhebber van de schoonheid van het boek. Tegelijkertijd gaf Guardini net zo makkelijk boeken weg als hij ze kocht en koesterde. Een bibliotheek was in zijn ogen een levend ding, boeken komen en gaan.
En Cornelis Verhoeven? Prof. Dr. Jacques De Visscher is een van de weinigen die Verhoeven's bibliotheek thuis in Den Bosch heeft mogen aanschouwen. Voor Verhoeven was het een heilige plaats, waar het denken gestalte kreeg door het schrijven.  Boeken als voorwerp moeten voor Verhoeven niet veel hebben betekend. Bij het lezen had hij de gewoonte om zijn boeken plat neer te leggen. Maar eerst knakte hij de rug van het boek, zoals hij aan De Visscher demonstreerde. Dat maakte zo'n mooi geluid. Zonder twijfel zal hij zich verkneukeld hebben in de reactie van zijn bezoeker
(Brabants Dagblad, 27 september 2004)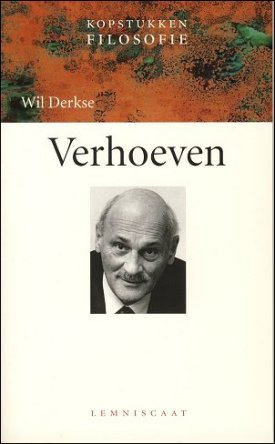 Jef van Kempen: De nalatenschap van Cornelis Verhoeven
fleursdumal.nl magazine

More in: Cornelis Verhoeven, Jef van Kempen
Thank you for reading FLEURSDUMAL.NL - magazine for art & literature