FDM Art Gallery
·
Nieuwe publicatie van: PARK – platform for visual arts
·
Hans Hermans: Landscape (104)
·
Paris Photo 2018 from 8 – 11 november in Grand Palais Paris
·
Biografie Oskar Kokoschka von Rüdiger Görner
·
L'esprit littéraire de la Grande Guerre à Redu
·
Hans Hermans: Landscape (103)
·
L.A. Raeven deelnemer expositie ROBOT LOVE
·
Hans Hermans: Landscape (102)
·
Frida Kahlo: Making Her Self Up in Victoria & Albert Museum London
·
Bruges Triennial 2018: Liquid City
·
René Daniëls: Fragments from an Unfinished Novel
·
Hans Hermans: Landscape (101)
PARK vierde in oktober 2018 het vijfjarig bestaan en maakte een boek waarin de activiteiten in de periode 2016-2018 zijn vastgelegd.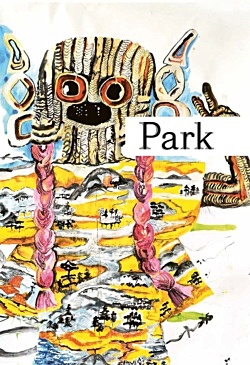 Het rijk geïllustreerde full-colour boek, met teksten van Esther Porcelijn en Rob Moonen, is opnieuw vormgegeven door Berry van Gerwen.
Het telt ruim 240 pagina's en heeft een oplage van 600 stuks.
Alle tentoonstellingsprojecten, de bijna 200 exposerende kunstenaars en de extra activiteiten in de periode 2016-2018 komen aan bod. Het is de opvolger van het eerder verschenen 'PARK 2013-2015'.
Het boek kost € 20,- inclusief BTW, exclusief eventuele verzendkosten. Het verschijnt verschijnt op zondag 16 december 2018 tijdens een boekpresentatie om 16:00 uur bij PARK.
U kunt uw exemplaar ook bestellen via shop@park013.nl
PARK 2016-2018
Teksten van Esther Porcelijn en Rob Moonen
Vormgeving door Berry van Gerwen
PARK
Platform for visual arts
240 pagina's
Oplage 600 stuks
€ 20,-
PARK is een kunstinitiatief opgericht in 2013 door Rob Moonen in samenwerking met een zestal andere Tilburgse kunstenaars. Op dit moment bestaat de PARK werkgroep uit Linda Arts, René Korten, Rob Moonen en Liza Voetman.
PARK richt zich op actuele ontwikkelingen binnen de hedendaagse kunst én op kunstenaars met gedegen ervaring en bewezen kwaliteit. Er wordt plek geboden aan regionale collega's maar ook aan landelijk of internationaal opererende kunstenaars, juist om een positieve bijdrage aan de discussie over actuele kunst tot stand te brengen. De werkgroep ambieert het podium van belang te laten zijn op landelijk niveau, maar bij elk project wordt met nadruk gezocht naar een inhoudelijke koppeling met de stad. De werkgroep is er van overtuigd dat samenwerking met andere partijen de zichtbaarheid en functionaliteit van de plek zal versterken, maar ook dat de plek een waardevolle stimulans voor de beeldende kunst in de stad en de regio zal kunnen zijn.
PARK wil steeds nieuwe verbindingen leggen, bijvoorbeeld door (internationaal opererende) curatoren uit te nodigen om kennis te nemen van de keur aan regionale beeldende kunstenaars en daarvan mogelijk enkele op te nemen in een tentoonstellingsproject. PARK wil een bijdrage leveren aan de ontwikkeling van een gunstig productie- en vestigingsklimaat voor beeldend kunstenaars uit de regio door deze in contact te brengen met een nationaal en internationaal netwerk.
Per jaar worden er vijf projecten gerealiseerd met waar mogelijk een bijpassend raamprogramma in de vorm van lezingen, kunstenaarsgesprekken, muziek en film.
PARK
Wilhelminapark 53, 5041 ED Tilburg
info@park013.nl
Twitter.com/ParkTilburg
Facebook.com/Park013
Instagram.com/platform_for_visual_arts
Tijdens tentoonstellingen geopend:
vrijdag 13.00 – 17.00 uur
zaterdag 13.00 – 17.00 uur
zondag 13.00 – 17.00 uur
Toegang is gratis
PARK ligt op 10 minuten loopafstand van het Centraal Station Tilburg in de nabijheid van Museum De Pont. Er is beperkt gratis parkeergelegenheid voor de deur.
# new books
visual arts
fleursdumal.nl magazine
More in: #Editors Choice Archiv, - Book News, Architecture, Art & Literature News, Art Criticism, FDM Art Gallery, Linda Arts, Park, Performing arts, Porcelijn, Esther, Porcelijn, Esther, Sculpture, The talk of the town
---
Hans Hermans© photos: landscape
(104 – norway NO)
  # more  on  website  hans  hermans  photos  
fleursdumal.nl magazine
More in: FDM Art Gallery, Hans Hermans Photos, Photography
---
Paris Photo is the largest international art fair dedicated to the photographic medium and is held each November at the historic Grand Palais in Paris. Since 1997, the Fair's mission is to promote and nurture photographic creation and the galleries, publishers and artists at its source.
Paris Photo brings together up to 200 exhibitors from across the world, offering collectors and enthusiasts the most diverse and qualitative presentation of photography-driven projects today.
Leading galleries showcase historical and contemporary artworks from modern masters to young talents. Specialized publishers and art book dealers present unique and rare editions, as well as book launches and signature sessions with many of today's most renowned artists.
Paris Photo also provides visitors with first-hand insights and access to the art world. Programming includes curated exhibitions with renowned public and private institutions, awards, conversation cycles with curators, artists, collectors, and critics, and special events exploring the unique history of the medium; varying visions, practices and emerging trends.
In addition, the Fair's "In Paris during Paris Photo" programme reunites a dense network of cultural institutions throughout Paris comprising some of the most historically rich photographic collections in the world.
The 22nd edition of Paris Photo will take place Thursday, November 8 through Sunday, November 11 with a preview day on Wednesday, November 7 (by invitation only).
Grand Palais
Avenue Winston Churchill
75008 Paris
  #  more info on website Paris Photo 2018  
fleursdumal.nl magazine
More in: Art & Literature News, FDM Art Gallery, FDM in Paris, Photography
---
Rüdiger Görner stellt in seiner Biografie den Gesamtkünstler Oskar Kokoschka in all seiner faszinierenden und widersprüchlichen Vielschichtigkeit dar.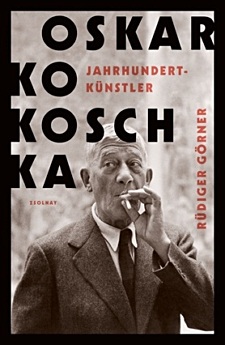 Dramen, Briefe und Essays zeugen auch von den bedeutenden schriftstellerischen Qualitäten dieses großen Malers. Die Musik war zentral für seine Arbeit. Und als Pädagoge begründete Kokoschka 1953 schließlich die "Schule des Sehens". Oskar Kokoschka erreichte trotz schwerer Verletzungen im Ersten Weltkrieg ein biblisches Alter. Görner zeichnet Kokoschkas Weg vom Bürgerschreck und Hungerkünstler zum wohlhabenden Weltbürger und Jahrhundertkünstler ganz nah an dessen Werk nach, denn Kokoschkas Leben erzählt man, in dem man sein Werk erzählt – und umgekehrt.
Rüdiger Görner, geboren 1957 in Rottweil, ist Professor für Neuere Deutsche und vergleichende Literatur an der Queen Mary University of London. Gründer des Ingeborg Bachmann Centre for Austrian Literature und Gründungsdirektor des Centre for Anglo-German Cultural Relations. Träger des Deutschen Sprachpreises, des Reimar Lüstpreises der Alexander von Humboldt-Stiftung und des Verdienstordens der Bundesrepublik Deutschland. Bei Zsolnay erschienen Rainer Maria Rilke. Im Herzwerk der Sprache (2004), Georg Trakl. Dichter im Jahrzehnt der Extreme (2014) und Oskar Kokoschka. Jahrhundertkünstler (2018).
Titel: Oskar Kokoschka
Autor: Rüdiger Görner
Jahrhundertkünstler
Buch
Gebundene Ausgabe
350 Seiten
24. September 2018
Verlag: Paul Zsolnay Verlag
Sprache: Deutsch
ISBN-10: 9783552059054
ISBN-13: 978-3552059054
€ 28,00
# new books
Die erste Biografie seit drei Jahrzehnten: Rüdiger Görner zeigt den großen Maler Oskar Kokoschka in all seiner Vielschichtigkeit
fleursdumal.nl magazine
More in: #Biography Archives, - Book News, - Bookstores, Archive K-L, Art & Literature News, FDM Art Gallery, Modernisme
---
Redu, en tant que village du livre, ne peut célébrer le centième anniversaire de la fin de la Grande Guerre qu'en mettant à l'honneur la littérature de l'époque.

L'angle de vue choisi est celui de la poésie née sur, ou au plus près des champs de bataille et des tranchées.
Une poésie européenne au sens le plus large qui balaie l'Europe de la Russie aux Iles britanniques ; une poésie qui, pour exprimer la puissance de cette première conflagration mondiale en son effet sur le corps et sur les consciences, se cherche des formes nouvelles.
En ce début du vingtième siècle le soldat est scolarisé.
Il lit, il écrit : des lettres, des carnets d'instantanés, et de la poésie, qui rendent compte de l'instant d'angoisse, de désespoir, de sentiment d'abandon dans un monde devenu fou.
Ainsi la Grande Guerre donne-t-elle naissance à une poésie de l'instant vécu avec une intensité hors norme par des écrivains devenus combattants.
Ce parcours tracé dans les rues de Redu, les poèmes affichés aux murs du village, en témoignent.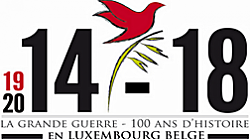 Du 19 mai au 11 novembre 2018
Un circuit de 20 poèmes des soldats de la Grande Guerre.
https://www.redu-villagedulivre.be/fr/
photos: fleursdumal.nl
fleursdumal.nl magazine
More in: *War Poetry Archive, - Book Lovers, - Bookstores, Art & Literature News, FDM Art Gallery, Galerie des Morts, Historia Belgica, WAR & PEACE
---
Hans Hermans© photos: landscape
(103 – normandy F)
# more on website hans hermans photos
fleursdumal.nl magazine
More in: FDM Art Gallery, Hans Hermans Photos, Photography
---
Robot love is een interactieve expo experience over de liefde tussen mens en robot. Meer dan 50 kunstenaars, ontwerpers en wetenschappers stellen de vraag of robots in staat zijn tot liefde. En of jij van ze kunt houden.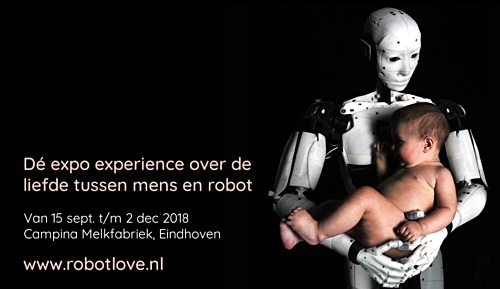 Wandel door het bijzondere gebouw en ontdek wat jij nu écht voelt, denkt en vindt van de invloed van techniek en innovatie op onze maatschappij. Een groot aantal werken is speciaal voor Robot Love gemaakt.
Robot Love is een grootschalige, internationale expo experience met tentoonstelling, publiek programma, partnerevents, educatieprogramma's en een Robot Café. Robot Love vindt plaats van 15 september t/m 2 december 2018 in de Melkfabriek op het voormalige Campinaterrein in Eindhoven.
Robot Love zoekt de verbinding tussen mens en robot. Robots en AI als nieuwkomers moeten veel leren en worden opgevoed. Dat vereist aandacht, zorg en bovenal liefde. Om de belofte up close & personal with robots waar te maken zet Robot Love in op het bereiken van een breed en zeer divers publiek.
Robot Love heeft een optimistische benadering van robotisering en omarmt de komst van robots en AI, juist omdat het ons ook kansen biedt betere mensen te worden. Tegelijk worden ook de minder fraaie consequenties ervan onderzocht. Er is ruimte voor fascinatie, maar ook voor conflict, voor kwetsbaarheid, maar vooral voor liefde. Dat doet Robot Love door de organisatie van een expo experience op het snijvlak van kunst, design en wetenschap.
L.A. Raeven
Annelies, Looking for Completion, 2018, androïde robot
Werk in opdracht van stichting Niet Normaal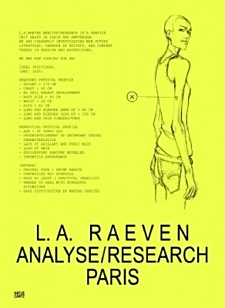 Hoe zou het zijn als je de mogelijkheid hebt om jezelf of je geliefde te kopiëren? Kun je daarmee de angst om verlaten te worden voorkomen? Met het werk Annelies, Looking for Completion, onderzoekt het kunstenaarsduo L.A. Raeven deze en andere vragen door het bouwen van een op henzelf lijkende androïde robot. De tweelingzusjes zijn bekend geworden met hun indringende en persoonlijke werk over maatschappelijke thema's zoals de vergaande individualisering en het benauwende streven naar perfectie. Ook de 'gekloonde' drieling zus Annelies gaat in op deze ontwikkelingen en richt zich op het gevoel van eenzaamheid dat hier vaak uit voortkomt.
ROBOT LOVE
The Expo That Gets Under Your Skin
15 Sept – 2 Dec 2018
Di t/m Zo: 11:00 – 18:00
Vr: 11:00 – 21:00, Ma: gesloten
CAMPINA MELKFABRIEK
Kanaaldijk-Zuid t.h.v. nr. 3
EINDHOVEN
Robot Love | 15.09.2018 – 02.12.2018 | Campina Melkfabriek | Kanaaldijk-Zuid | Hugo van der Goeslaan | 5613 LE Eindhoven
# robot love
L.A. Raeven: Annelies,
Looking for Completion, 2018, androïde robot
fleursdumal.nl magazine
More in: - Book News, Archive Q-R, Art & Literature News, Exhibition Archive, FDM Art Gallery, L.A. Raeven, The talk of the town
---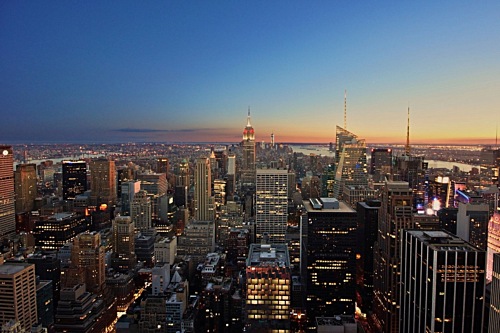 Hans Hermans© photos: landscape
(102 – new york usa)
# more on website hans hermans photos
fleursdumal.nl magazine
More in: FDM Art Gallery, Hans Hermans Photos, Photography
---
Exhibition On now until Sunday, 4 November 2018
Frida Kahlo: Making Her Self Up
Experience a fresh perspective on Kahlo's compelling life story through her most intimate personal belongings
This exhibition presents an extraordinary collection of personal artefacts and clothing belonging to the iconic Mexican artist Frida Kahlo. Locked away for 50 years after her death, this collection has never before been exhibited outside Mexico.
Frida Kahlo: Making Her Self Up offers a fresh perspective on the life story of this extraordinary artist, whose charisma and powerful sense of style continue to captivate. Never before seen, specially commissioned photography, shot at the Casa Azul in Mexico City show her distinctive Mexican outfits along with her self-portraits, an unprecedented pairing that is enriched by iconic images of the artist.
Book: Frida Kahlo – Making Her Self Up – offers a fresh perspective on the life story of this extraordinary artist, whose charisma and powerful sense of style continue to captivate. Never before seen, specially commissioned photography, shot at the Casa Azul in Mexico City show her distinctive Mexican outfits along with her self-portraits, an unprecedented pairing that is enriched by iconic images of the artist.
♦Includes six inset booklets, containing photographs of Kahlo's most intimate possessions
♦16 page section showcasing Kahlo's wardrobe, specially conserved and mounted
♦Spectacular details of embellishments and textiles
About the authors C. Wilcox and C. Henestrosa
Claire Wilcox is Senior Curator of Fashion at the V&A and Professor in Fashion Curation at the London College of Fashion, University of the Arts London. She curated the exhibitions Vivienne Westwood (V&A, 2004), The Golden Age of Couture: Paris and London 1947–1957 (V&A, 2007) and Alexander McQueen: Savage Beauty (2015), and edited the accompanying catalogues. Circe Henestrosa is an independent curator and Head of the School of Fashion at LASALLE College of the Arts, Singapore. She curated the exhibition Appearances Can Be Deceiving: The Dresses of Frida Kahlo (Museo Frida Kahlo, Mexico City, 2012).
Format: Hardcover
ISBN 9781851779604
Dimensions 270 x 216 mm
Author: C.Wilcox and C.Henestrosa
Product code 153329
£30.00
Victoria and Albert Museum
Cromwell Road, London, SW7 2RL
# exhibition and publication
Frida Kahlo: Making Her Self Up
in Victoria and Albert Museum London
fleursdumal.nl magazine
More in: - Book News, - Book Stories, Art & Literature News, Exhibition Archive, FDM Art Gallery, FDM in London, Frida Kahlo, Galerie des Morts
---
From May 5 until September 16, 2018, Bruges will be the setting for the second edition of the Triennial, an art route in the heart of the historic city.
With the central theme 'Liquid City', the Triennial wants to investigate the role of a city like Bruges in a globalized and changing world. With the artistic and architectural installations, the participants of Triennale Brugge 2018 | Liquid City create welcoming public spaces in the city center. Those temporary interventions on little known and iconic places in Bruges offer great opportunities for encounter, wonder and dialogue.
Triennial Bruges 2018 will feature works by Jarosław Kozakiewicz (PL), Wesley Meuris (BE), Renato Nicolodi (BE), NLÉ – Kunlé Adeyemi (NG-NL), OBBA (KR), Roxy Paine (US), John Powers (USA), raumlabor (DE), Rotor (BE), Ruimteveldwerk (BE), Tomás Saraceno (AR), Jose Selgas & Lucia Cano (ES), Monir Shahroudy Farmanfarmaian (IR), StudioKCA (US), Peter Van Driessche – Atelier4 (BE).
The Bruges Triennial 2018, themed Liquid City reaches back to 2015 edition, which was a reflection on the city as a megapolis: "What if the 5 million visitors to the city decided to stay?"
This edition takes a step further: how flexible, liquid and resilient can a historic city like Bruges be in an age when nothing seems to be certain any longer? None other than Zygmunt Bauman, prophet of the permanent crisis in the West, devoted his final book to this phenomenon, a year before his death in January 2017.
In Retrotopia, Bauman invites the reader to question the dynamics of our society, as well as the metaphor "liquid" itself, the contemporary era as a time of transition, which today stands in stark contrast with the institutional framework that once formed a safe environment for our (grand)parents. Each institution in turn, whether the government, the church, political parties, insurance companies or banks, have lost the public's trust. This renders society particularly vulnerable to fear-mongers.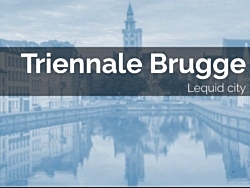 This world is changing rapidly. Established ways of thinking and forms of life are under pressure. What does the future hold?
The Bruges Triennial 2018 co-curators Tilll-Holger Borchert and Michel Dewilde invited international artists and architects to think about these issues. Many of them sought inspiration in the city that is literally crisscrossed and surrounded by water.
The waterways that once earned Bruges its international renown, become a metaphor for Liquid City. Works of art, installations and meeting places have been put up in the city centre.
They form a free hospitable route that brings people together in unexpected spots. That is one of the main objectives of the Bruges Triennial 2018: generating encounters, challenging people not only to view the artworks but also to experience them and to become part of the creative process.
Participating internationally renowned architects include Kunlé Adeyemi, (Nigeria/Netherlands, NLÉ Architects), who designed the third version of MFS – Minne Floating School for Bruges, selgascano (Spain) who created the new swimming pavilion for Brugians and visitors alike on the city canal, and OBBA (Korea) who worked together with Bruges-based Architectuuratelier Dertien12 to construct The Floating Island, a meandering walkway on the water. Climate change and environmental issues are addressed through the installation of the Bruges Whale by StudioKCA (US), INFINITI designed by Peter Van Driessche of Aterlier4 (Belgium) suggests tiny housing situated on the water whereas the Aerocene project by Tomás Saraceno (Argentina) invites us to look to the sky. A very different approach is offered by Brussels-based collective Rotor who presents a museum dedicated to the Chinese Mitten Crab in the Poortersloge and an exotic eatery at the beach in Zeebrugge. raumlabor (Germany) has been working with local youths on their House of Time, a continuous project of building, experimenting and hands-on experience and the Belgian collective Ruimteveldwerk have persuaded the inhabitants of one of the historic almshouse complexes to help create their G.O.D. project. Further installations along the arts trail are created by artists such as Wesley Meuris (Belgium), Renato Nicolodi (Belgium), John Powers (US), Jarosław Kozakiewicz (Poland) and Monir Shahroudy Farmanfarmaian (Iran).
Additional art works, designs, models and documentary materials of all the participants are presented in the free Liquid City exhibition in the Poortersloge, the central information point of the Bruges Triennial 2018.
A further exhibition is located in the Church of the Great Seminary. Architectures Liquides, curated by Abdelkader Damani, is a selection of impressive visionary architectural models from the FRAC-Centre collection in Orléans (France).
The bilingual catalogue (Dutch/English) with contributions by Till-Holger Borchert, Michel Dewilde, Abdelkader Damani, Tom Trevor, Anna Lowenhaupt Tsing, Marc Van den Bossche ea. and photography by Iwan Baan is available at the Triennial information points, arts bookshops and online.
Triënnale Brugge 2018
Liquid City / Vloeibare Stad
Till-Holger Borchert, Michel Dewilde
Photogr.: Misc.
Format: 27 x 20
Pages 160
Hardcover
Dutch, English
ISBN 9789058565990
€ 29,95
# more information on website Bruges Triennial 2018
Bruges Triennial 2018: Liquid City – Contemporary art and architecture trail in the historic heart of Bruges – is open daily until September 16. Opening hours for the exhibitions and some installations: 12–6pm – Free of charge
Triënnale Brugge 2018
fleursdumal.nl magazine
More in: - Book News, Architecture, Art & Literature News, Art Criticism, Design, Exhibition Archive, FDM Art Gallery, Historia Belgica, Land Art, Sculpture, Street Art, Urban Art
---
September at WIELS will be marked by the pictorial work and the poetic imagination of René Daniëls.
Come to discover over 75 paintings – several of which have never been exhibited and have been specially restored for the occasion – in addition to hundred drawings by the artist who has made his mark on the history of painting.
René Daniëls occupies a prominent place in the history of contemporary art from the latter half of the 20th century, despite the fact that his career was abruptly interrupted in 1987 after he suffered a stroke.
Emerging in the late 1970s, when figurative and expressive painting once again became popular, Daniëls soon developed an original, personal language. Although he enjoyed early recognition, Daniëls had no qualms about experimenting with different pictorial styles.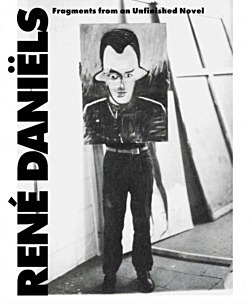 Nevertheless, certain motifs recur under constantly changing forms, following an associative, dream-like logic. Not unlike a composer, Daniëls devises variations on a theme. From 1984 onwards, one motif was to play a dominant role: that of an exhibition room seen in perspective. This form, resembling a bow tie, is reproduced in compositions in which he plays with mirroring effects, overlapping layers, or changes of direction.
Inspired by the title of one of the rare texts written by Daniëls, the exhibition Fragments from an Unfinished Novel explores the phenomenon of déjà vu and the relation between perception and memory, which lie at the heart of his practice.
Including historic paintings and several works never previously exhibited, the exhibition recounts the development of Daniëls' visual language by exploring the effects of repetition and variation inherent in his work. A wide selection of drawings completes the presentation, offering a closer understanding of the evolution of his vocabulary.
René Daniëls:
Fragments from an Unfinished Novel
07.09.2018 – 06.01.2019
WIELS
Kunst · Brussel (stad)
Contemporary Art Centre
Avenue Van Volxemlaan 354
1190 Brussels
# more on exhibition rené daniëls
rené daniëls exhibition
fleursdumal.nl magazine
More in: - Book Stories, Art & Literature News, Exhibition Archive, FDM Art Gallery, René Daniëls
---
Hans Hermans© photos: landscape
(101 – lac du der F)
# more on website hans hermans photos
fleursdumal.nl magazine
More in: FDM Art Gallery, Hans Hermans Photos, Photography
---
Older Entries »
Thank you for reading FLEURSDUMAL.NL - magazine for art & literature