FICTION: SHORT STORIES
·
Kate Chopin: Regret
·
Sipko Melissen: Kafka op Norderney
·
fleursdumal.nl art & literature magazine – 10 years (2007-2017)
·
A Secret Sisterhood: The Literary Friendships of Jane Austen, Charlotte Bronte, George Eliot, and Virginia Woolf by Emily Midorikawa
·
Ton van Reen – Katapult. Oproer in Amsterdam
·
Presentatie boek 'Dochters' van Ton van Reen in Wereldpaviljoen Steyl
·
Tom Hanks: Uncommon Type. Some Stories
·
Ton van Reen gedicht: Neem me mee
·
Ton van Reen gedicht: Mannen van Mobil
·
David S. Brown: Paradise Lost. A Life of F. Scott Fitzgerald
·
James Joyce: Flood
·
Ton van Reen gedicht: Het gras is van hem
Regret
Mamzelle Aurelie possessed a good strong figure, ruddy cheeks, hair that was changing from brown to gray, and a determined eye. She wore a man's hat about the farm, and an old blue army overcoat when it was cold, and sometimes top-boots.
Mamzelle Aurélie had never thought of marrying. She had never been in love. At the age of twenty she had received a proposal, which she had promptly declined, and at the age of fifty she had not yet lived to regret it.
So she was quite alone in the world, except for her dog Ponto, and the negroes who lived in her cabins and worked her crops, and the fowls, a few cows, a couple of mules, her gun (with which she shot chicken-hawks), and her religion.
One morning Mamzelle Aurélie stood upon her gallery, contemplating, with arms akimbo, a small band of very small children who, to all intents and purposes, might have fallen from the clouds, so unexpected and bewildering was their coming, and so unwelcome. They were the children of her nearest neighbor, Odile, who was not such a near neighbor, after all.
The young woman had appeared but five minutes before, accompanied by these four children. In her arms she carried little Élodie; she dragged Ti Nomme by an unwilling hand; while Marcéline and Marcélette followed with irresolute steps.
Her face was red and disfigured from tears and excitement. She had been summoned to a neighboring parish by the dangerous illness of her mother; her husband was away in Texas — it seemed to her a million miles away; and Valsin was waiting with the mule-cart to drive her to the station.
"It's no question, Mamzelle Aurélie; you jus' got to keep those youngsters fo' me tell I come back. Dieu sait, I wouldn' botha you with 'em if it was any otha way to do! Make 'em mine you, Mamzelle Aurélie; don' spare 'em. Me, there, I'm half crazy between the chil'ren, an' Léon not home, an' maybe not even to fine po' maman alive encore!" — a harrowing possibility which drove Odile to take a final hasty and convulsive leave of her disconsolate family.
She left them crowded into the narrow strip of shade on the porch of the long, low house; the white sunlight was beating in on the white old boards; some chickens were scratching in the grass at the foot of the steps, and one had boldly mounted, and was stepping heavily, solemnly, and aimlessly across the gallery. There was a pleasant odor of pinks in the air, and the sound of negroes' laughter was coming across the flowering cotton-field.
Mamzelle Aurélie stood contemplating the children. She looked with a critical eye upon Marcéline, who had been left staggering beneath the weight of the chubby Élodie. She surveyed with the same calculating air Marcélette mingling her silent tears with the audible grief and rebellion of Ti Nomme. During those few contemplative moments she was collecting herself, determining upon a line of action which should be identical with a line of duty. She began by feeding them.
If Mamzelle Aurélie's responsibilities might have begun and ended there, they could easily have been dismissed; for her larder was amply provided against an emergency of this nature. But little children are not little pigs: they require and demand attentions which were wholly unexpected by Mamzelle Aurélie, and which she was ill prepared to give.
She was, indeed, very inapt in her management of Odile's children during the first few days. How could she know that Marcélette always wept when spoken to in a loud and commanding tone of voice? It was a peculiarity of Marcélette's. She became acquainted with Ti Nomme's passion for flowers only when he had plucked all the choicest gardenias and pinks for the apparent purpose of critically studying their botanical construction.
"'T ain't enough to tell 'im, Mamzelle Aurélie," Marcéline instructed her; "you got to tie 'im in a chair. It's w'at maman all time do w'en he's bad: she tie 'im in a chair." The chair in which Mamzelle Aurélie tied Ti Nomme was roomy and comfortable, and he seized the opportunity to take a nap in it, the afternoon being warm.
At night, when she ordered them one and all to bed as she would have shooed the chickens into the hen-house, they stayed uncomprehending before her. What about the little white nightgowns that had to be taken from the pillow-slip in which they were brought over, and shaken by some strong hand till they snapped like ox-whips? What about the tub of water which had to be brought and set in the middle of the floor, in which the little tired, dusty, sun-browned feet had every one to be washed sweet and clean? And it made Marcéline and Marcélette laugh merrily — the idea that Mamzelle Aurélie should for a moment have believed that Ti Nomme could fall asleep without being told the story of Croque-mitaine or Loup-garou, or both; or that Élodie could fall asleep at all without being rocked and sung to.
"I tell you, Aunt Ruby," Mamzelle Aurélie informed her cook in confidence; "me, I'd rather manage a dozen plantation' than fo' chil'ren. It's terrassent! Bonté! don't talk to me about chil'ren!"
"T ain' ispected sich as you would know airy thing 'bout 'em, Mamzelle Aurélie. I see dat plainly yistiddy w'en I spy dat li'le chile playin' wid yo' baskit o' keys. You don' know dat makes chillun grow up hard-headed, to play wid keys? Des like it make 'em teeth hard to look in a lookin'-glass. Them's the things you got to know in the raisin' an' manigement o' chillun."
Mamzelle Aurélie certainly did not pretend or aspire to such subtle and far-reaching knowledge on the subject as Aunt Ruby possessed, who had "raised five an' buried six" in her day. She was glad enough to learn a few little mother-tricks to serve the moment's need.
Ti Nomme's sticky fingers compelled her to unearth white aprons that she had not worn for years, and she had to accustom herself to his moist kisses — the expressions of an affectionate and exuberant nature. She got down her sewing-basket, which she seldom used, from the top shelf of the armoire, and placed it within the ready and easy reach which torn slips and buttonless waists demanded. It took her some days to become accustomed to the laughing, the crying, the chattering that echoed through the house and around it all day long. And it was not the first or the second night that she could sleep comfortably with little Élodie's hot, plump body pressed close against her, and the little one's warm breath beating her cheek like the fanning of a bird's wing.
But at the end of two weeks Mamzelle Aurélie had grown quite used to these things, and she no longer complained.
It was also at the end of two weeks that Mamzelle Aurélie, one evening, looking away toward the crib where the cattle were being fed, saw Valsin's blue cart turning the bend of the road. Odile sat beside the mulatto, upright and alert. As they drew near, the young woman's beaming face indicated that her home-coming was a happy one.
But this coming, unannounced and unexpected, threw Mamzelle Aurélie into a flutter that was almost agitation. The children had to be gathered. Where was Ti Nomme? Yonder in the shed, putting an edge on his knife at the grindstone. And Marcéline and Marcélette? Cutting and fashioning doll-rags in the corner of the gallery. As for Élodie, she was safe enough in Mamzelle Aurélie's arms; and she had screamed with delight at sight of the familiar blue cart which was bringing her mother back to her.
The excitement was all over, and they were gone. How still it was when they were gone! Mamzelle Aurélie stood upon the gallery, looking and listening. She could no longer see the cart; the red sunset and the blue-gray twilight had together flung a purple mist across the fields and road that hid it from her view. She could no longer hear the wheezing and creaking of its wheels. But she could still faintly hear the shrill, glad voices of the children.
She turned into the house. There was much work awaiting her, for the children had left a sad disorder behind them; but she did not at once set about the task of righting it. Mamzelle Aurélie seated herself beside the table. She gave one slow glance through the room, into which the evening shadows were creeping and deepening around her solitary figure. She let her head fall down upon her bended arm, and began to cry. Oh, but she cried! Not softly, as women often do. She cried like a man, with sobs that seemed to tear her very soul. She did not notice Ponto licking her hand.
Kate Chopin (1850 – 1904)
Regret
fleursdumal.nl magazine
More in: Archive C-D, Chopin, Kate
---
Kafka greep iedere gelegenheid aan om Praag te ontvluchten. Hij voelde zich daar beklemd en hij hield van reizen. 'De meeslepende kracht voelen van de trein,' schrijft hij in zijn dagboek, 'reiziger worden, de pet uit de koffer halen, een lieveling van de vrouwen worden, de voortdurende aantrekkingskracht van de raampjes ondergaan.'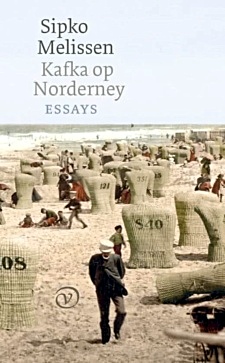 Na het behalen van het gymnasiumdiploma mocht hij als beloning zijn vakantie doorbrengen op het Duitse Waddeneiland Norderney. Jaren later, op zijn sterfbed, noemde hij Norderney als een van de plekken waar hij gelukkig is geweest. Ook zijn verblijf van vijf dagen in Venetië, najaar 1913, krijgt een plaats in dat rijtje. Merkwaardig, want we weten van dat verblijf alleen dat hij diep ongelukkig aankwam en een relatie per brief verbrak. Wat maakte die dagen zo bijzonder? Zeven jaar later reisde Kafka, bij wie inmiddels tuberculose was vastgesteld, naar Merano in de oostelijke Alpen. Daar begon hij een correspondentie met de mooie Tsjechische vertaalster Milena Jesenská.
In Kafka op Norderney roept Sipko Melissen in drie essays een beeld op van Kafka als jongeman (Norderney), als gekwelde minnaar (Venetië) en als de verliefde briefschrijver (Merano). In de romans van Melissen zaten altijd al essayachtige elementen. Deze eerste essaybundel van zijn hand is dan ook een logische stap. Zijn essays zijn, net als zijn romans, een mengeling van fictie en essayistiek, en lezen daardoor als verhalen.
Sipko Melissen (1944) publiceerde gedichten (Gezicht op Sloten, 1985) en romans. Met Jongemannen aan zee (1997) won hij de Anton Wachterprijs voor het beste debuut. Daarna verschenen nog onder meer De vendelzwaaier en Spiegelpanden. Een kamer in Rome was zijn eerste boek dat bij Van Oorschot verscheen. De roman werd verscheidene malen herdrukt, genomineerd voor zowel de AKO als de Libris Literatuurprijs en kreeg lovende kritieken.
Sipko Melissen,
Kafka op Norderney,
Van Oorschot Amsterdam, 2017
ISBN 978-90-282-7016-9
Druk 1e, €19.99
Verschenen: 01-07-2017
Taal NL
Paperback, 256 p.
Genre Biografieen literair
fleursdumal.nl magazine
More in: - Book News, - Book Stories, Archive M-N, Art & Literature News, Franz Kafka, Kafka, Franz, NONFICTION: ESSAYS & STORIES
---
More in: BOOKS, CINEMA, RADIO & TV, DANCE, FICTION: SHORT STORIES, LITERARY MAGAZINES, MUSIC, NONFICTION: ESSAYS & STORIES, PRESS & PUBLISHING, REPRESSION OF WRITERS, JOURNALISTS & ARTISTS, THEATRE
---
Male literary friendships are the stuff of legend; think Byron and Shelley, Fitzgerald and Hemingway.
But the world's best-loved female authors are usually mythologized as solitary eccentrics or isolated geniuses.
Coauthors and real-life friends Emily Midorikawa and Emma Claire Sweeney prove this wrong, thanks to their discovery of a wealth of surprising collaborations: the friendship between Jane Austen and one of the family servants, playwright Anne Sharp; the daring feminist author Mary Taylor, who shaped the work of Charlotte Bronte; the transatlantic friendship of the seemingly aloof George Eliot and Harriet Beecher Stowe; and Virginia Woolf and Katherine Mansfield, most often portrayed as bitter foes, but who, in fact, enjoyed a complex friendship fired by an underlying erotic charge.
Through letters and diaries that have never been published before, A Secret Sisterhood resurrects these forgotten stories of female friendships. They were sometimes scandalous and volatile, sometimes supportive and inspiring, but always–until now–tantalizingly consigned to the shadows.
Emily Midorikawa's work has been published in the Daily Telegraph, the Independent on Sunday, and the Times. She is a winner of the Lucy Cavendish Fiction Prize and was a runner-up in the SI Leeds Literary Prize (judged by Margaret Busby) and the Yeovil Literary Prize (judged by Tracy Chevalier). She has a history degree from University College London, and is a graduate of the University of East Anglia's creative writing masters program. She now teaches at New York University–London.
A Secret Sisterhood:
The Literary Friendships of Jane Austen, Charlotte Brontë, George Eliot, and Virginia Woolf
by Emily Midorikawa (Author), Emma Claire Sweeney (Author), Margaret Atwood (Foreword)
Hardcover, 352 pages
Publication: October 2017
by Houghton Mifflin Harcourt
ISBN 054488373X
(ISBN13: 9780544883734)
fleursdumal.nl magazine
More in: - Book News, - Bookstores, Archive M-N, Art & Literature News, Austen, Jane, Austen, Jane, Brontë, Anne, Emily & Charlotte, Eliot, George, Mansfield, Katherine, Mansfield, Katherine, Virginia Woolf, Woolf, Virginia
---
In de tijd waarin de roman Katapult, Oproer in Amsterdam speelt, de jaren zeventig van de vorige eeuw, was er nog hoop, ook al toont het verhaal niet het Amsterdam van de glamour maar het Amsterdam dat aan de rand staat van de verloedering.
Het is het verhaal van een dag uit het leven van een kleine groep mensen, een familie en hun vrienden, die in een grote stad toch in een uiterst kleine kring blijken te leven. Het lijkt dat ze ver staan van de boze en wonderlijke rampen die zich in de stad voltrekken en die ze niet kunnen benoemen, maar feitelijk ondervinden ze alle gebeurtenissen aan hun lijf.
Wat er in Katapult gebeurt, speelt zich alleen af in zwarte sprookjes, maar vaak hebben sprookjes meer met de werkelijkheid gemeen dan de exacte verslagen van gebeurtenissen. Wie denkt dat het onmogelijk is om met een katapult een brandende scherf van de zon te schieten, om zo hotel-restaurant Americain in de fik te zetten, moet dit boek maar niet lezen.
Katapult is vijfenveertig jaar geleden geschreven. Veel in Amsterdam lijkt nu nog hetzelfde, maar dat is schijn. Wie met dit boek door de stad loopt en de sporen zoekt van het Amsterdam van toen, ziet dat de mooie gevels er nog zijn en worden gefotografeerd door hordes toeristen uit de hele wereld, maar ook dat achter de fraaie gevels heel veel is weggehaald.
Nu zijn er supermarkten gevestigd en kantoren van advocaten, multinationals en brievenbusmaatschappijen die de stad en Nederland misbruiken om belasting te ontduiken. De gezinnen zoals die van Albert Meyer zijn grotendeels verdreven naar de Bijlmer, Purmerend en Almere.
Ook café De Engelbewaarder, aan de Kloveniersburgwal is er niet meer. Kastelein Bas, in wie de toenmalige uitbater en boekenliefhebber Bas Lubberhuizen herkend kan worden, leeft nog, maar de redacteuren van Vrij Nederland die er dagelijks hun kelkjes leeg dronken, zoals Martin van Amerongen en Joop van Tijn, zijn al jaren heen.
Net als Ischa Meier die er vaak kwam met zijn vrouwen, minnaressen en favoriete hoertjes en een zak vol boeken waarvan hij de flapteksten las. Ook stamklant Robert Jasper Grootveld, die model stond voor Crazy Horse is er niet meer, net als Simon Vinkenoog, de magiër van het vrije woord. Wel zijn gelijkgestemde filosofen als Roel van Duijn en Luud Schimmelpennink nog onder ons, maar hun ideeën worden nauwelijks nog begrepen.
In de gevoelswereld van schrijver Ton van Reen spelen de zelfgenoegzame leden van de georganiseerde samenleving een uiterst sinistere rol. Wreedheid, vreemdelingenhaat en bloeddorst liggen achter hun oppervlakkige en zo fatsoenlijk lijkende gedrag voortdurend op de loer.
De helden van Ton van Reen behoren zonder uitzondering tot de kwetsbaren en de slachtoffers: eenzame kinderen, hoeren, landlopers, kermisgasten en zonderlingen, mensen die echter een warmer hart hebben dan de directeuren van de Rabobank en de Tweede Kamerleden van de VVD.
Over de boeken van Ton van Reen schreef Aad Nuis in de Haagse Post: 'Hij schrijft eigenlijk steeds sprookjes, waarbij de toon onverhoeds kan omslaan van Andersen op zijn charmantst in Grimm op zijn gruwelijkst.' Reinjan Mulder schreef in NRC-Handelsblad: 'Het proza van Ton van Reen is mooi als poëzie.' En Gerrit Krol schreef in dezelfde krant: 'Ton van Reen schrijft leerboeken voor schrijvers.'
Ton van Reen
Katapult
Oproer in Amsterdam
Roman
Gebrocheerd in omslag met flappen,
148 blz., € 14,50
ISBN 978 90 6265 978 4
oktober 2017
Uitgeverij In de Knipscheer
#  Meer  info  op  website  Uitgeverij  In  de  Knipscheer

fleursdumal.nl magazine
More in: - Book News, - Bookstores, - Katapult, de ondergang van Amsterdam, Archive Q-R, Art & Literature News, David van Reen, David van Reen Photos, PRESS & PUBLISHING, Reen, Ton van, Reen, Ton van
---
Ton van Reen lanceert zijn nieuwste roman Dochters op vrijdag 3 november 2017 in het Wereldpaviljoen te Steyl
Het boek speelt grotendeels in Nederland, Duitsland en Zwitserland, maar het gaat vooral over Afrika.
Op de vlucht voor zijn verleden is de hoofdpersoon er gaan werken als correspondent voor De Volkskrant. Op de reis naar de bruiloft van zijn dochter in Zwitserland raakt hij in gesprek met een jonge vrouw. Voor beiden wordt het een louterende ontmoeting.
Peter Winkels zal Ton van Reen interviewen over zijn nieuwe boek en zijn levenslange band met Afrika. Al in de jaren zeventig was Ton initiatiefnemer en uitgever van de Afrikaanse Bibliotheek. Ook schreef hij talloze artikelen over Afrika in kranten als De Volkskrant. Het boek is ter plekke te koop.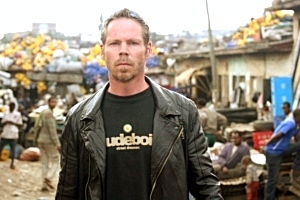 Het boek wordt gepresenteerd op vrijdag 3 november, tijdens een gevarieerde avond van de Stichting Lalibela in het Wereldpaviljoen te Steyl-Tegelen. Tijdens de avond is er aandacht voor de stichting die tal van sociale projecten uitvoert in de gelijknamige plaats. De Stichting Lalibela is negentien jaar geleden opgericht door Ton van Reen en zijn twee jaar geleden overleden zoon David. (David van Reen 1969 – 2015)

Bestuurslid Marc van der Sterren zal vertellen over zijn projecten rond kleinschalige landbouw in Afrika.
De film over het leven en het werk van David in Ethiopië, gemaakt door Marijn Poels voor L1-tv voor het programma Limburg helpt, zal worden vertoond. De presentaties worden omlijst door de muzikale inbreng van de Syrische groep AROA AND FRIENDS.
Vrijdag 3 november 2017
Tijd: 20.00 tot 22.30
Inloop vanaf 19.30. Gratis entree
Wereldpaviljoen
Sint Michaëlstraat 6a
5935 BL Steyl
D O C H T E R S
Lennert Rosenberg, 59 jaar, journalist in Afrika voor de Volkskrant, reist met de nachttrein naar Zwitserland voor de bruiloft van zijn dochter Miriam. Aan het begin van de reis ontmoet hij Nena, een jonge vrouw, op weg naar haar ouders in Zwitserland.
Al vlug blijkt dat ze belangstelling hebben voor dezelfde dingen. Ondanks het grote leeftijdsverschil begrijpen ze elkaar.
Door urenlang oponthoud, er is iemand onder de trein gelopen, verkennen ze het nachtelijke Keulen. Als de trein na middernacht vertrekt, komt hij niet meer op tijd aan in Freiburg voor de aansluitende trein naar Bazel. Omdat ze lang moeten wachten, besluiten ze een dag in Freiburg te blijven, de stad waar de roots van Nena's familie liggen.
Speelde Lennert even met het idee dat een verhouding met haar mogelijk zou zijn, nog net op tijd begrijpt hij dat zij geen minnaar zoekt, maar iemand die haar begrijpt. Doordat hij na zijn scheiding van zijn dochter Miriam is vervreemd, lijkt hij in Nena de dochter te vinden die hij heeft gemist. En zij vindt de vertrouwdheid van de vader die ze kwijt is.
Langzaam ontvouwt zich het levensverhaal van haar familie die in de oorlog naar Zwitserland is gevlucht. En het verhaal van haar vader die zijn best doet zijn Joodse verleden te verhullen en probeert een authentieke Zwitser te zijn.
Door haar verhalen gaan zijn ogen open voor zijn eigen geschiedenis die hij is ontvlucht door zich in Afrika te vestigen.
Hij viel in slaap en droomde dat hij een jongen was die samen met een man een lange weg afliep. Beiden waren ze naakt, maar de man droeg een rugzak.
'Wat zit er in die rugzak?' vroeg hij.
'Mijn herinneringen,' zei de man. 'Later zijn ze voor jou.'
'Kan ik dat dan allemaal onthouden?'
'Je moet wel, zeker als je wilt weten wie je zelf bent. Je weet toch dat ik je vader ben?'
Toen pas herkende hij de man die hij zo vaak op foto's had gezien.
Plotseling liep zijn vader naar de rand van een ravijn, gooide hem de rugzak toe en sprong naar beneden.
'Ik wil hem niet!' riep hij. 'Kom terug!'
Hij durfde de zak niet op te rapen. Er kwam een spelend kind aan. Het opende de zak.
Ton van Reen schreef onder meer romans, kinder- en jeugdboeken en journalistiek werk, vaak over Afrika, in kranten zoals de Volkskrant, de GPD-kranten, en in tijdschriften.
Een aantal verhalen over de cultuurshock in Afrika werden gebundeld in WEENSE WALSEN IN MOMBASA. Ook schreef hij de novelle EEN OCHTEND IN CAIRO, een inleiding bij het werk van de Egyptische Nobelprijswinnaar Naguib Mahfoez.
Presentatie 3 november 2017
Wereldpaviljoen Steyl
Ton van Reen
Dochters
Nederland – Afrika
Roman
Gebrocheerd in omslag met flappen,
340 blz.
€ 19,50
Uitgeverij In de Knipscheer
ISBN 978 90 6265 963 0
#  Meer  info  op  website  Uitgeverij  In  de  Knipscheer

fleursdumal.nl magazine
More in: - Book News, - Bookstores, Archive Q-R, Art & Literature News, David van Reen, David van Reen Photos, PRESS & PUBLISHING, Reen, Ton van, Reen, Ton van, Ton van Reen
---
A collection of seventeen wonderful short stories showing that two-time Oscar winner Tom Hanks is as talented a writer as he is an actor.
A gentle Eastern European immigrant arrives in New York City after his family and his life have been torn apart by his country's civil war.

A man who loves to bowl rolls a perfect game – and then another and then another and then many more in a row until he winds up ESPN's newest celebrity, and he must decide if the combination of perfection and celebrity has ruined the thing he loves.

An eccentric billionaire and his faithful executive assistant venture into America looking for acquisitions and discover a down and out motel, romance and a bit of real life.
These are just some of the tales Tom Hanks tells in this first collection of his short stories. They are surprising, intelligent, heart-warming, and, for the millions and millions of Tom Hanks fans, an absolute must-have.
Tom Hanks has been an actor, screenwriter, director and through Playtone, a producer. His writing has appeared in The New York Times, Vanity Fair and The New Yorker. This is his first collection of fiction.
Publisher: Cornerstone
ISBN: 9781785151514
Number of pages: 416
Weight: 620 g
Dimensions: 222 x 144 x 38 mm
October 2017
Hardback
£13.99
fleursdumal.nl magazine
More in: - Book News, - Bookstores, -Short Stories Archive, Archive G-H, Art & Literature News, CINEMA, RADIO & TV
---
Neem me mee
Een vrachtwagen verdwijnt
verscholen achter een wolk smook
Kinderen rennen erachteraan
'neem me mee,' roepen ze
'neem me mee!'
Steeds luider klinkt hun roep
tot hun keel dichtslaat van rook
en ze oplossen
in een wolk van stof
Ton van Reen
Ton van Reen: De naam van het mes. Afrikaanse gedichten In 2007 verschenen onder de titel: De straat is van de mannen bij BnM Uitgevers in De Contrabas reeks. ISBN 9789077907993 – 56 pagina's – paperback
fleursdumal.nl magazine
More in: Archive Q-R, Reen, Ton van, Reen, Ton van
---
Mannen van Mobil
De mannen van Mobil houden Afrika in beweging
in hun vuilrode overalls met het Mobillogo
hurken ze bij de roestige benzinepomp
waarvan de teller op een getal zonder einde staat
ze kaarten en roken scherpe Sportsmansigaretten
De benzine wordt aangevoerd met ezels
die wie weet waar vandaan komen
in ieder geval van ver over de berg
geduldig schenken de mannen van Mobil
de zakken benzine over in plastic waterflessen
en betalen de ezeldrijver met beloftes
Ze kaarten verder en roken Sportsmansigaretten
rond de middag vallen ze in slaap
hurkend tegen de geblakerde benzinepomp
tot iemand de mannen van Mobil wakker maakt
iemand die een paar flessen benzine koopt
van de mannen die Afrika in beweging houden
Van het geld kopen ze white cap beer
en hurken weer neer bij de benzinepomp
ze delen de kaarten en roken Sportsmansigaretten
Ton van Reen
Ton van Reen: De naam van het mes. Afrikaanse gedichten In 2007 verschenen onder de titel: De straat is van de mannen bij BnM Uitgevers in De Contrabas reeks. ISBN 9789077907993 – 56 pagina's – paperback
fleursdumal.nl magazine
More in: Archive Q-R, Reen, Ton van, Reen, Ton van, Ton van Reen
---
Pigeonholed in popular memory as a Jazz Age epicurean, a playboy, and an emblem of the Lost Generation, F. Scott Fitzgerald was at heart a moralist struck by the nation's shifting mood and manners after World War I.

In Paradise Lost, David Brown contends that Fitzgerald's deepest allegiances were to a fading antebellum world he associated with his father's Chesapeake Bay roots. Yet as a midwesterner, an Irish Catholic, and a perpetually in-debt author, he felt like an outsider in the haute bourgeoisie haunts of Lake Forest, Princeton, and Hollywood—places that left an indelible mark on his worldview.
In this comprehensive biography, Brown reexamines Fitzgerald's childhood, first loves, and difficult marriage to Zelda Sayre. He looks at Fitzgerald's friendship with Hemingway, the golden years that culminated with Gatsby, and his increasing alcohol abuse and declining fortunes which coincided with Zelda's institutionalization and the nation's economic collapse.
Placing Fitzgerald in the company of Progressive intellectuals such as Charles Beard, Randolph Bourne, and Thorstein Veblen, Brown reveals Fitzgerald as a writer with an encompassing historical imagination not suggested by his reputation as "the chronicler of the Jazz Age." His best novels, stories, and essays take the measure of both the immediate moment and the more distant rhythms of capital accumulation, immigration, and sexual politics that were moving America further away from its Protestant agrarian moorings. Fitzgerald wrote powerfully about change in America, Brown shows, because he saw it as the dominant theme in his own family history and life.
David S. Brown is Raffensperger Professor of History at Elizabethtown College.
"[An] incisive biography."—The New Yorker
"Paradise Lost accomplishes much in its aim to contextualize Fitzgerald within both American historical and literary historical parameters. This new biography manages to get past the trappings of Fitzgerald's boozy flapper-era persona and to credit his talent for taking the pulse of the America in which he lived."—Christina Hunt Mahoney, The Irish Times
Paradise Lost
A Life of F. Scott Fitzgerald
David S. Brown
424 pag. – 2017
Harvard University Press
Belknap Press
Isbn 9780674504820
fleursdumal.nl magazine
More in: - Book News, - Book Stories, Archive A-B, Art & Literature News, BIOGRAPHY, Fitzgerald, F. Scott
---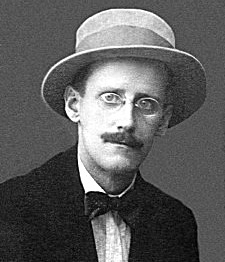 Flood

Goldbrown upon the sated flood
The rockvine clusters lift and sway;
Vast wings above the lambent waters brood
Of sullen day.
A waste of waters ruthlessly
Sways and uplifts its weedy mane
Where brooding day stares down upon the sea
In dull disdain.
Uplift and sway, O golden vine,
Your clustered fruits to love's full flood,
Lambent and vast and ruthless as is thine
Incertitude!
James Joyce (1882 – 1941)
Flood
fleursdumal.nl magazine
More in: Archive I-J, Joyce, James, Joyce, James
---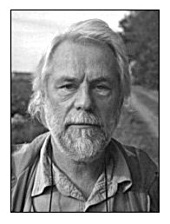 Ton van Reen
Het gras is van hem
Alle gras dat hij ziet is van hem
alle gras waar zijn oog op valt eigent hij zich toe
het gras tussen de stenen aan zijn voeten
het gras dat van steen naar steen kruipt
verder en verder
zo ver zijn oog reikt is alle gras van hem
Alles neemt hij
de hele grazige wereld die hij voor zich ziet
alle gras binnen zijn blikveld is van hem
Waar hij is, waar hij gaat is het gras van hem
hij hoort het zachte zuchten van zijn gras
Hij ruikt het ochtendgras
bewasemd door dauw
het groene gras dat zijn oog overweldigt
Ton van Reen: Het gras is van hem
Uit: De naam van het mes. Afrikaanse gedichten
fleursdumal.nl magazine
More in: Archive Q-R, Natural history, Reen, Ton van, Reen, Ton van, Ton van Reen
---
Older Entries »
Thank you for reading FLEURSDUMAL.NL - magazine for art & literature