FICTION & NON-FICTION – books, booklovers, lit. history, biography, essays, translations, short stories, columns, literature: celtic, beat, travesty, war, dada & de stijl, drugs, dead poets
·
Genomineerden E. DU PERRONprijs 2016 bekend
·
Frank STOCKTON: The Griffin and the Minor Canon
·
Joost SWARTE: En toen De Stijl. Op bezoek in het atelier
·
De Parelduiker Themanummer: VERBODEN
·
Arthur Conan DOYLE: The Los Amigos Fiasco (Round the Red Lamp #13)
·
G.K. CHESTERTON: A Ballade of Suicide
·
Oscar WILDE: Les Silhouettes
·
Ton van REEN: "Geen Oorlog" – na 50 jaar nieuwe uitgave
·
James JOYCE: Nightpiece
·
Arthur Conan DOYLE: Lot No. 249 (Round the Red Lamp #12)
·
Jeroen BROUWERS: De laatste deur (nieuwe herziene en uitgebreide editie)
·
Museum De Lakenhal in Leiden verwerft internationaal topstuk van Theo van DOESBURG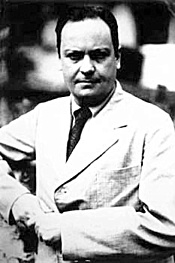 Genomineerden E. du Perronprijs 2016: Rodaan Al Galidi, Stefan Hertmans en Carolijn Visser – Arnon Grunberg houdt bij de prijsuitreiking de E. du Perronlezing donderdagavond 13 april 2017 in Tilburg
De schrijvers Rodaan Al Galidi, Stefan Hertmans en Carolijn Visser zijn genomineerd voor de E. du Perronprijs 2016. De prijs wordt toegekend aan personen of instellingen die met een cultuuruiting in brede zin een bijdrage leveren aan een beter begrip van de multiculturele samenleving. De uitreiking vindt plaats op donderdagavond 13 april 2017 bij het brabants kenniscentrum kunst en cultuur (bkkc) in Tilburg. Dan houdt Arnon Grunberg de E. du Perronlezing met als titel 'Het paradijs'.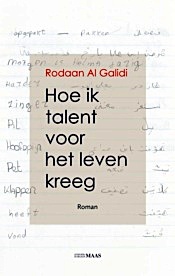 Rodaan Al Galidi – Hoe ik talent voor het leven kreeg (Uitgeverij Jurgen Maas)
Rodaan Al Galidi doet ons verslag van de leerschool die de Nederlandse asielprocedure is. Negen jaar wacht de hoofdpersoon Semmier Kariem op een beschikking in een van de vestigingen van het AZC. Negen jaar tussen aankomst in Nederland op de vlucht voor fysieke bedreiging en definitieve toelating wordt in dit verhaal invoelbaar als een oneindige mentale nekklem. Dat is het leergeld voor vluchtelingen die niet op uitnodiging de landsgrenzen passeren. Leerschool of wachtkamer, het talent van Rodaan Al Galidi is gerijpt. Deze vertellingen in de vorm van brieven aan een geïnteresseerde buitenstaander gericht laten ons alle kanten van hoop, lethargie, opstandigheid, beklag en ironie zien. De bewoners van het AZC leven op een mix van herinneringen, volharding, wanhoop; kortom overlevingsdrift. Het verslag is introspectief, zakelijk, ironisch en soms ronduit Kafkaësk. Met zijn stijl schraagt de verteller zijn bestaan en geeft hij vaart aan een eindeloos vertraagde tijd.
Stefan Hertmans – De bekeerlinge (Uitgeverij De Bezige Bij)
Bekering is een van de meest ingrijpende keuzes die een mens kan maken. Zij rukt het individu uit zijn vertrouwde verband dat bepaald wordt door afstamming en traditie. Toebehoren biedt vertrouwdheid en bescherming. Dit aanbod, deze burcht af te wijzen en te verlaten, te vluchten is een onomkeerbare daad. De bekeerling moet koersen op onbekende instrumenten: een nieuw geloof, een vreemde taal, een onbekend bestaan in een onbekend gebied. Stefan Hertmans voert ons mee in het historische verhaal van Vigdis Adelaïs, die uit liefde besluit een Joodse jongeman te volgen. Het is het einde van de 11e eeuw. Het sentiment van kruistochten hangt in de lucht. Een millennium later volgt Hertmans deze vlucht, fysiek door het landschap met gebruikmaking van bronnen en verbeelding. Verstoting, bedreiging en vlucht zijn van alle tijden. Hertmans is in staat om op heel persoonlijke manier het universele en bijzondere hiervan open te schrijven in een overtuigende roman.
Carolijn Visser – Selma. Aan Hitler ontsnapt, gevangene van Mao (Uitgeverij Augustus)
De titel van deze documentaire vertelling herinnert ons onmiddellijk aan het literaire cliché dat niets zo onwaarschijnlijk is als het leven zelf. Selma, een Joodse overlevende van de Holocaust, besluit met haar Chinese echtgenoot mee te gaan naar China in de jaren vijftig. Wat haar te wachten staat is het lot van intellectuelen en buitenlanders in de periode van de Culturele Revolutie. Het is de verdienste van Carolijn Visser om het onbeschrijfelijke glashelder aan ons te presenteren. Dat doet ze door vaardig te beschrijven wat er aan informatie bewaard is gebleven, maar net zo goed door betekenisvolle leemtes achter te laten. Selma is twee keer slachtoffer geworden van etnische uitsluiting. Ze staat niet voor grotere gehelen, ze was een individu dat voortdurend onder bedreiging van grotere verbanden, ideologieën leefde en uiteindelijk ook vermalen werd. Selma is een monument voor het kwetsbare individu.
E. du Perronprijs
De E. du Perronprijs is een initiatief van de gemeente Tilburg, de School of Humanities van Tilburg University en brabants kenniscentrum kunst en cultuur (bkkc). De prijs is bedoeld voor personen of instellingen die, net als Du Perron in zijn tijd, grenzen signaleren en doorbreken die wederzijds begrip tussen verschillende bevolkingsgroepen in de weg staan. De prijs bestaat uit een geldbedrag van €2500 euro en een textiel object, ontworpen door [NAAM] en vervaardigd bij het TextielMuseum. In 2015 won Ilja Leonard Pfeijffer de prijs voor zijn dichtbundel Idyllen, zijn pamflet Gelukszoekers en zijn columns in NRC Next. Andere laureaten waren onder meer Warna Oosterbaan & Theo Baart (2014), Mohammed Benzakour (2013), Koen Peeters (2012), Ramsey Nasr (2011), Alice Boot & Rob Woortman (2010), Abdelkader Benali (2009) en Adriaan van Dis (2008).
# Meer informatie over de du Perronprijs op website Tilburg University
fleursdumal.nl magazine
More in: - Book Lovers, Archive O-P, Art & Literature News, Eddy du Perron, Literary Events
---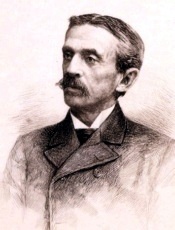 The Griffin and the Minor Canon
by Frank Stockton
Over the great door of an old, old church which stood in a quiet town of a faraway land there was carved in stone the figure of a large griffin. The old-time sculptor had done his work with great care, but the image he had made was not a pleasant one to look at. It had a large head, with enormous open mouth and savage teeth; from its back arose great wings, armed with sharp hooks and prongs; it had stout legs in front, with projecting claws, but there were no legs behind–the body running out into a long and powerful tail, finished off at the end with a barbed point. This tail was coiled up under him, the end sticking up just back of his wings.
The sculptor, or the people who had ordered this stone figure, had evidently been very much pleased with it, for little copies of it, also of stone, had been placed here and there along the sides of the church, not very far from the ground so that people could easily look at them, and ponder on their curious forms. There were a great many other sculptures on the outside of this church–saints, martyrs, grotesque heads of men, beasts, and birds, as well as those of other creatures which cannot be named, because nobody knows exactly what they were; but none were so curious and interesting as the great griffin over the door, and the little griffins on the sides of the church.
A long, long distance from the town, in the midst of dreadful wilds scarcely known to man, there dwelt the Griffin whose image had been put up over the church door. In some way or other, the old-time sculptor had seen him and afterward, to the best of his memory, had copied his figure in stone.
The Griffin had never known this, until, hundreds of years afterward, he heard from a bird, from a wild animal, or in some manner which it is not now easy to find out, that there was a likeness of him on the old church in the distant town.
Now, this Griffin had no idea how he looked. He had never seen a mirror, and the streams where he lived were so turbulent and violent that a quiet piece of water, which would reflect the image of anything looking into it, could not be found. Being, as far as could be ascertained, the very last of his race, he had never seen another griffin. Therefore it was that, when he heard of this stone image of himself, he became very anxious to know what he looked like, and at last he determined to go to the old church, and see for himself what manner of being he was.
So he started off from the dreadful wilds, and flew on and on until he came to the countries inhabited by men, where his appearance in the air created great consternation; but he alighted nowhere, keeping up a steady flight until he reached the suburbs of the town which had his image on its church. Here, late in the afternoon, he lighted in a green meadow by the side of a brook, and stretched himself on the grass to rest. His great wings were tired, for he had not made such a long flight in a century, or more.
The news of his coming spread quickly over the town, and the people, frightened nearly out of their wits by the arrival of so strange a visitor, fled into their houses, and shut themselves up. The Griffin called loudly for someone to come to him but the more he called, the more afraid the people were to show themselves. At length he saw two laborers hurrying to their homes through the fields, and in a terrible voice he commanded them to stop. Not daring to disobey, the men stood, trembling.
"What is the matter with you all?" cried the Griffin. "Is there not a man in your town who is brave enough to speak to me?"
"I think," said one of the laborers, his voice shaking so that his words could hardly be understood, "that-perhaps–the Minor Canon–would come."
"Go, call him, then" said the Griffin; "I want to see him."
The Minor Canon, who was an assistant in the old church, had just finished the afternoon services, and was coming out of a side door, with three aged women who had formed the weekday congregation. He was a young man of a kind disposition, and very anxious to do good to the people of the town. Apart from his duties in the church, where he conducted services every weekday, he visited the sick and the poor, counseled and assisted persons who were in trouble, and taught a school composed entirely of the bad children in the town with whom nobody else would have anything to do. Whenever the people wanted something difficult done for them, they always went to the Minor Canon. Thus it was that the laborer thought of the young priest when he found that someone must come and speak to the Griffin.
The Minor Canon had not heard of the strange event, which was known to the whole town except himself and the three old women and when he was informed of it, and was told that the Griffin had asked to see him, he was greatly amazed and frightened.
"Me!" he exclaimed. "He has never heard of me! What should he want with me?"
"Oh! you must go instantly!" cried the two men. "He is very angry now because he has been kept waiting so long; and nobody knows what may happen if you don't hurry to him."
The poor Minor Canon would rather have had his hand cut off than go out to meet an angry Griffin but he felt that it was his duty to go for it would be a woeful thing if injury should come to the people of the town because he was not brave enough to obey the summons of the Griffin. So, pale and frightened, he started off.
'Well," said the Griffin, as soon as the young man came near, "I am glad to see that there is someone who has the courage to come to me."
The Minor Canon did not feel very brave, but he bowed his head.
'Is this the town," said the Griffin, "where there is a church with a likeness of myself over one of the doors?"
The Minor Canon looked at the frightful creature before him and saw that it was, without doubt, exactly like the stone image on the church. "Yes," he said, "you are right."
"Well, then," said the Griffin, "will you take me to it? I wish very much to see it."
The Minor Canon instantly thought that if the Griffin entered the town without the people's knowing what he came for, some of them would probably be frightened to death, and so he sought to gain time to prepare their minds.
'It is growing dark, now," he said, very much afraid, as he spoke, that his words might enrage the Griffin, "and objects on the front of the church cannot be seen clearly. It will be better to wait until morning, if you wish to get a good view of the stone image of yourself."
"That will suit me very well," said the Griffin. "I see you are a man of good sense. I am tired, and I will take a nap here on this soft grass, while I cool my tail in the little stream that runs near me. The end of my tail gets red-hot when I am angry or excited, and it is quite warm now. So you may go; but be sure and come early tomorrow morning, and show me the way to the church."
The Minor Canon was glad enough to take his leave, and hurried into the town. In front of the church he found a great many people assembled to hear his report of his interview with the Griffin. When they found that he had not come to spread rum, but simply to see his stony likeness on the church, they showed neither relief nor gratification, but began to upbraid the Minor Canon for consenting to conduct the creature into the town.
'What could I do?" cried the young man. "If I should not bring him he would come himself, and, perhaps, end by setting fire to the town with his red-hot tail."
Still the people were not satisfied, and a great many plans were proposed to prevent the Griffin from coming into the town. Some elderly persons urged that the young men should go out and kill him; but the young men scoffed at such a ridiculous idea.
Then someone said that it would be a good thing to destroy the stone image, so that the Griffin would have no excuse for entering the town; and this plan was received with such favor that many of the people ran for hammers, chisels, and crowbars, with which to tear down and break up the stone griffin. But the Minor Canon resisted this plan with all the strength of his mind and body. He assured the people that this action would enrage the Griffin beyond measure, for it would be impossible to conceal from him that his image had been destroyed during the night. But the people were so determined to break up the stone griffin that the Minor Canon saw that there was nothing for him to do but to stay there and protect it. All night he walked up and down in front of the church door, keeping away the men who brought ladders, by which they might mount to the great stone griffin, and knock it to pieces with their hammers and crowbars. After many hours the people were obliged to give up their attempts, and went home to sleep; but the Minor Canon remained at his post till early morning, and then he hurried away to the field where he had left the Griffin.
The monster had just awakened, and rising to his forelegs and shaking himself he said that he was ready to go into the town. The Minor Canon, therefore, walked back, the Griffin flying slowly through the air, at a short distance above the head of his guide. Not a person was to be seen in the streets, and they went directly to the front of the church, where the Minor Canon pointed out the stone griffin.
The real Griffin settled down in the little square before the church and gazed earnestly at his sculptured likeness. For a long time he looked at it. First he put his head on one side, and then he put it on the other; then he shut his right eye and gazed with his left, after which he shut his left eye and gazed with his right. Then he moved a little to one side and looked at the image, then he moved the other way. After a while he said to the Minor Canon, who had been standing by all this time:
"It is, it must be, an excellent likeness! That breadth between the eyes, that expansive forehead, those massive jaws! I feel that it must resemble me. If there is any fault to find with it, it is that the neck seems a little stiff. But that is nothing. It is an admirable likeness–admirable!"
The Griffin sat looking at his image all the morning and all the afternoon. The Minor Canon had been afraid to go away and leave him, and had hoped all through the day that he would soon be satisfied with his inspection and fly away home. But by evening the poor young man was very tired, and felt that he must eat and sleep. He frankly said this to the Griffin, and asked him if he would not like something to eat. He said this because he felt obliged in politeness to do so, but as soon as he had spoken the words, he was seized with dread lest the monster should demand half a dozen babies, or some tempting repast of that kind.
"Oh, no," said the Griffin; 'I never eat between the equinoxes. At the vernal and at the autumnal equinox I take a good meal, and that lasts me for half a year. I am extremely regular in my habits, and do not think it healthful to eat at odd times. But if you need food, go and get it, and I will return to the soft grass where I slept last night and take another nap."
The next day the Griffin came again to the little square before the church, and remained there until evening, steadfastly regarding the stone griffin over the door. The Minor Canon came out once or twice to look at him, and the Griffin seemed very glad to see him; but the young clergyman could not stay as he had done before, for he had many duties to perform. Nobody went to the church, but the people came to the Minor Canon's house, and anxiously asked him how long the Griffin was going to stay.
"I do not know," he answered, "but I think he will soon be satisfied with regarding his stone likeness, and then he will go away."
But the Griffin did not go away. Morning after morning he came to the church; but after a time he did not stay there all day. He seemed to have taken a great fancy to the Minor Canon, and followed him about as he worked. He would wait for him at the side door of the church, for the Minor Canon held services every day, morning and evening, though nobody came now. "If anyone should come," he said to himself, "I must be found at my post." When the young man came out, the Griffin would accompany him in his visits to the sick and the poor, and would often look into the windows of the schoolhouse where the Minor Canon was teaching his unruly scholars. All the other schools were closed, but the parents of the Minor Canon's scholars forced them to go to school, because they were so bad they could not endure them all day at home–Griffin or no Griffin. But it must be said they generally behaved very well when that great monster sat up on his tail and looked in at the schoolroom window.
When it was found that the Griffin showed no sign of going away, all the people who were able to do so left the town. The canons and the higher officers of the church had fled away during the first day of the Griffin's visit, leaving behind only the Minor Canon and some of the men who opened the doors and swept the church. All the citizens who could afford it shut up their houses and traveled to distant parts, and only the working people and the poor were left behind. After some days these ventured to go about and attend to their business, for if they did not work they would starve. They were getting a little used to seeing the Griffin; and having been told that he did not eat between equinoxes, they did not feel so much afraid of him as before.
Day by day the Griffin became more and more attached to the Minor Canon. He kept near him a great part of the time, and often spent the night in front of the little house where the young clergyman lived alone. This strange companionship was often burdensome to the Minor Canon, but, on the other hand, he could not deny that he derived a great deal of benefit and instruction from it. The Griffin had lived for hundreds of years, and had seen much, and he told the Minor Canon many wonderful things.
"It is like reading an old book," said the young clergyman to himself; "but how many books I would have had to read before I would have found out what the Griffin has told me about the earth, the air, the water, about minerals, and metals, and growing things, and all the wonders of the world!"
Thus the summer went on, and drew toward its close. And now the people of the town began to be very much troubled again.
"It will not be long," they said, "before the autumnal equinox is here, and then that monster will want to eat. He will be dreadfully hungry, for he has taken so much exercise since his last meal. He will devour our children. Without doubt, he will eat them all. What is to be done?"
To this question no one could give an answer, but all agreed that the Griffin must not be allowed to remain until the approaching equinox. After talking over the matter a great deal, a crowd of the people went to the Minor Canon at a time when the Griffin was not with him.
'It is all your fault," they said, "that that monster is among us. You brought him here, and you ought to see that he goes away. It is only on your account that he stays here at all; for, although he visits his image every day, he is with you the greater part of the time. If you were not here, he would not stay. It is your duty to go away, and then he will follow you, and we shall be free from the dreadful danger which hangs over us."
"Go away!" cried the Minor Canon, greatly grieved at being spoken to in such a way. "Where shall I go? If I go to some other town, shall I not take this trouble there? Have I a right to do that?"
"No," said the people, "you must not go to any other town. There is no town far enough away. You must go to the dreadful wilds where the Griffin lives, and then he will follow you and stay there."
They did not say whether or not they expected the Minor Canon to stay there also, and he did not ask them anything about it. He bowed his head, and went into his house to think. The more he thought, the more clear it became to his mind that it was his duty to go away, and thus free the town from the presence of the Griffin.
That evening he packed a leathern bag full of bread and meat, and early the next morning he set out or his journey to the dreadful wilds. It was a long, weary, and doleful journey, especially after he had gone beyond the habitations of men; but the Minor Canon kept on bravely, and never faltered.
The way was longer than he had expected, and his provisions soon grew so scanty that he was obliged to eat but a little every day; but he kept up his courage, and pressed on, and, after many days of toilsome travel, he reached the dreadful wilds.
When the Griffin found that the Minor Canon had left the town he seemed sorry, but showed no desire to go and look for him. After a few days had passed he became much annoyed, and asked some of the people where the Minor Canon had gone. But, although the citizens had been so anxious that the young clergyman should go to the dreadful wilds, thinking that the Griffin would immediately follow him, they were now afraid to mention the Minor Canon's destination, for the monster seemed angry already, and if he should suspect their trick he would, doubtless, become very much enraged. So everyone said he did not know, and the Griffin wandered about disconsolate. One morning he looked into the Minor Canon's schoolhouse, which was always empty now, and thought that it was a shame that everything should suffer on account of the young man's absence.
"It does not matter so much about the church," he said, "for nobody went there; but it is a pity about the school. I think I will teach it myself until he returns."
It was the hour for opening the school, and the Griffin went inside and pulled the rope which rang the school bell. Some of the children who heard the bell ran in to see what was the matter, supposing it to be a joke of one of their companions; but when they saw the Griffin they stood astonished and scared.
"Go tell the other scholars," said the monster, "that school is about to open, and that if they are not all here in ten minutes I shall come after them."
In seven minutes every scholar was in place.
Never was seen such an orderly school. Not a boy or girl moved or uttered a whisper. The Griffin climbed into the master's seat, his wide wings spread on each side of him, because he could not lean back in his chair while they stuck out behind, and his great tail coiled around, in front of the desk, the barbed end sticking up, ready to tap any boy or girl who might misbehave.
The Griffin now addressed the scholars, telling them that he intended to teach them while their master was away. In speaking he tried to imitate, as far as possible, the mild and gentle tones of the Minor Canon; but it must be admitted that in this he was not very successful. He had paid a good deal of attention to the studies of the school, and he determined not to try to teach them anything new, but to review them in what they had been studying; so he called up the various classes, and questioned them upon their previous lessons. The children racked their brains to remember what they had learned. They were so afraid of the Griffin's displeasure that they recited as they had never recited before. One of the boys, far down in his class, answered so well that the Griffin was astonished.
'I should think you would be at the head," said he. "I am sure you have never been in the habit of reciting so well. Why is this?"
"Because I did not choose to take the trouble," said the boy, trembling in his boots. He felt obliged to speak the truth, for all the children thought that the great eyes of the Griffin could see right through them, and that he would know when they told a falsehood.
"You ought to be ashamed of yourself," said the Griffin. "Go down to the very tail of the class; and if you are not at the head in two days, I shall know the reason why."
The next afternoon this boy was Number One.
It was astonishing how much these children now learned of what they had been studying. It was as if they had been educated over again. The Griffin used no severity toward them, but there was a look about him which made them unwilling to go to bed until they were sure they knew their lessons for the next day.
The Griffin now thought that he ought to visit the sick and the poor; and he began to go about the town for this purpose. The effect upon the sick was miraculous. All, except those who were very ill indeed, jumped from their beds when they heard he was coming, and declared themselves quite well. To those who could not get up he gave herbs and roots, which none of them had ever before thought of as medicines, but which the Griffin had seen used in various parts of the world; and most of them recovered. But, for all that, they afterward said that, no matter what happened to them, they hoped that they should never again have such a doctor coming to their bedsides, feeling their pulses and looking at their tongues.
As for the poor, they seemed to have utterly disappeared. All those who had depended upon charity for their daily bread were now at work in some way or other; many of them offering to do odd jobs for their neighbors just for the sake of their meals–a thing which before had been seldom heard of in the town. The Griffin could find no one who needed his assistance.
The summer had now passed, and the autumnal equinox was rapidly approaching. The citizens were in a state of great alarm and anxiety. The Griffin showed no signs of going away, but seemed to have settled himself permanently among them. In a short time the day for his semiannual meal would arrive, and then what would happen? The monster would certainly be very hungry, and would devour all their children.
Now they greatly regretted and lamented that they had sent away the Minor Canon; he was the only one on whom they could have depended in this trouble, for he could talk freely with the Griffin, and so find out what could be done. But it would not do to be inactive. Some step must be taken immediately. A meeting of the citizens was called, and two old men were appointed to go and talk to the Griffin. They were instructed to offer to prepare a splendid dinner for him on equinox day-one which would entirely satisfy his hunger. They would offer him the fattest mutton, the most tender beef fish, and game of various sorts, and anything of the kind that he might fancy. If none of these suited, they were to mention that there was an orphan asylum in the next town.
"Anything would be better," said the citizens, "than to have our dear children devoured."
The old men went to the Griffin; but their propositions were not received with favor.
"From what I have seen of the people of this town," said the monster, "I do not think I could relish anything which was prepared by them. They appear to be all cowards and, therefore, mean and selfish. As for eating one of them, old or young, I could not think of it for a moment. In fact, there was only one creature in the whole place for whom I could have had any appetite, and that is the Minor Canon, who has gone away. He was brave, and good, and honest, and I think I should have relished him."
"Ah!" said one of the old men very politely, "in that case I wish we had not sent him to the dreadful wilds!"
"What!" cried the Griffin. "What do you mean? Explain instantly what you are talking about!"
The old man, terribly frightened at what he had said, was obliged to tell how the Minor Canon had been sent away by the people, in the hope that the Griffin might be induced to follow him.
When the monster heard this he became furiously angry. He dashed away from the old men, and, spreading his wings, flew backward and forward over the town. He was so much excited that his tail became red-hot, and glowed like a meteor against the evening sky. When at last he settled down in the little field where he usually rested, and thrust his tail into the brook, the steam arose like a cloud, and the water of the stream ran hot through the town. The citizens were greatly frightened, and bitterly blamed the old man for telling about the Minor Canon.
"It is plain," they said, "that the Griffin intended at last to go and look for him, and we should have been saved. Now who can tell what misery you have brought upon us."
The Griffin did not remain long in the little field. As soon as his tail was cool he flew to the town hall and rang the bell. The citizens knew that they were expected to come there; and although they were afraid to go, they were still more afraid to stay away; and they crowded into the hall. The Griffin was on the platform at one end, flapping his wings and walking up and down, and the end of his tail was still so warm that it slightly scorched the boards as he dragged it after him.
When everybody who was able to come was there, the Griffin stood still and addressed the meeting.
'I have had a very low opinion of you," he said, "ever since I discovered what cowards you are, but I had no idea that you were so ungrateful, selfish, and cruel as I now find you to be. Here was your Minor Canon, who labored day and night for your good, and thought of nothing else but how he might benefit you and make you happy; and as soon as you imagine yourselves threatened with a danger–for well I know you are dreadfully afraid of me–you send him off, caring not whether he returns or perishes, hoping thereby to save yourselves. Now, I had conceived a great liking for that young man, and had intended, in a day or two, to go and look him up. But I have changed my mind about him. I shall go and find him, but I shall send him back here to live among you, and I intend that he shall enjoy the reward of his labor and his sacrifices.
"Go, some of you, to the officers of the church, who so cowardly ran away when I first came here, and tell them never to return to this town under penalty of death. And if, when your Minor Canon comes back to you, you do not bow yourselves before him, put him in the highest place among you, and serve and honor him all his life, beware of my terrible vengeance! There were only two good things in this town: the Minor Canon and the stone image of myself over your church door. One of these you have sent away, and the other I shall carry away myself."
With these words he dismissed the meeting, and it was time, for the end of his tail had become so hot that there was danger of it setting fire to the building.
The next morning the Griffin came to the church, and tearing the stone image of himself from its fastenings over the great door he grasped it with his powerful forelegs and flew up into the air. Then, after hovering over the town for a moment, he gave his tail an angry shake and took up his flight to the dreadful wilds. When he reached this desolate region, he set the stone griffin upon a ledge of a rock which rose in front of the dismal cave he called his home. There the image occupied a position somewhat similar to that it had had over the church door; and the Griffin, panting with the exertion of carrying such an enormous load to so great a distance, lay down upon the ground and regarded it with much satisfaction. When he felt somewhat rested he went to look for the Minor Canon. He found the young man, weak and half starved, lying under the shadow of a rock. After picking him up and carrying him to his cave, the Griffin flew away to a distant marsh, where he procured some roots and herbs which he well knew were strengthening and beneficial to man, though he had never tasted them himself. After eating these the Minor Canon was greatly revived, and sat up and listened while the Griffin told him what had happened in the town.
"Do you know," said the monster, when he had finished, "that I have had, and still have, a great liking for you?"
"I am very glad to hear it," said the Minor Canon, with his usual politeness.
"I am not at all sure that you would be," said the Griffin, "if you thoroughly understood the state of the case; but we will not consider that now. If some things were different, other things would be otherwise. I have been so enraged by discovering the manner in which you have been treated that I have determined that you shall at last enjoy the rewards and honors to which you are entitled. Lie down and have a good sleep, and then I will take you back to the town."
As he heard these words, a look of trouble came over the young man's face.
"You need not give yourself any anxiety," said the Griffin, "about my return to the town. I shall not remain there. Now that I have that admirable likeness of myself in front of my cave, where I can sit at my leisure, and gaze upon its noble features and magnificent proportions, I have no wish to see that abode of cowardly and selfish people."
The Minor Canon, relieved from his fears, lay back, and dropped into a doze; and when he was sound asleep the Griffin took him up, and carried him back to the town. He arrived just before daybreak, and putting the young man gently on the grass in the little field where he himself used to rest, the monster, without having been seen by any of the people, flew back to his home.
When the Minor Canon made his appearance in the morning among the citizens, the enthusiasm and cordiality with which he was received were truly wonderful. He was taken to a house which had been occupied by one of the banished high officers of the place, and everyone was anxious to do all that could be done for his health and comfort. The people crowded into the church when he held services, so that the three old women who used to be his weekday congregation could not get to the best seats, which they had always been in the habit of taking; and the parents of the bad children determined to reform them at home, in order that he might be spared the trouble of keeping up his former school. The Minor Canon was appointed to the highest office of the old church, and before he died, he became a bishop.
During the first years after his return from the dreadful wilds, the people of the town looked up to him as a man to whom they were bound to do honor and reverence; but they often, also, looked up to the sky to see if there were any signs of the Griffin coming back. However, in the course of time, they learned to honor and reverence their former Minor Canon without the fear of being punished if they did not do so.
But they need never have been afraid of the Griffin. The autumnal equinox day came round, and the monster ate nothing. If he could not have the Minor Canon, he did not care for anything. So, lying down, with his eyes fixed upon the great stone griffin, he gradually declined, and died. It was a good thing for some of the people of the town that they did not know this.
If you should ever visit the old town, you would still see the little griffins on the sides of the church; but the great stone griffin that was over the door is gone.
Frank Stockton (1834-1902)
The Griffin and the Minor Canon
fleursdumal.nl magazine
More in: -Short Stories Archive, Archive S-T
---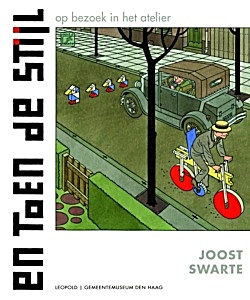 Nieuw kunstprentenboek over De Stijl door Joost Swarte

In 2017 is het honderd jaar geleden dat het tijdschrift De Stijl werd opgericht. Nederland viert dit met het feestjaar Mondriaan tot Dutch design. 100 jaar De Stijl. Met 's werelds grootste Mondriaan-collectie – en tevens een van de grootste De Stijl-collecties – is het Gemeentemuseum Den Haag het middelpunt van dit feestelijke jaar. Op 11 februari trapt het museum dit jaar af met een tentoonstelling over de ontstaansgeschiedenis van een nieuwe kunst die de wereld voorgoed heeft veranderd. Bij Uitgeverij Leopold verschijnt op 11 februari het prentenboek dat Joost Swarte voor dit jubileumjaar maakte: En toen De Stijl.
Joost Swarte is Nederlands bekendste striptekenaar. Zijn werk is vertaald in het Engels, Frans, Spaans, Noors, Italiaans en Duits en zijn illustraties verschenen in toonaangevende magazines met The New Yorker als belangrijkste blikvanger. Naast striptekenaar is Swarte ook illustrator, architect en vormgever.
En toen De Stijl is een hommage aan de kunstenaars, architecten en ontwerpers die bij De Stijl betrokken waren of erdoor werden beïnvloed. Joost Swarte laat een kat een kijkje nemen in hun ateliers. Die zitten vol verwijzingen naar hun ontwikkeling: van de oprichting van De Stijl door Theo van Doesburg, tot de weg naar abstractie die Van der Leck doormaakte, de ultieme abstractie van Mondriaan, de meubels van Gerrit Rietveld, het door Rietveld geïnspireerde houten speelgoed van Ko Verzuu, tot het grafische werk en de bekende Bruynzeelkeuken van Piet Zwart. Een feest van ontdekking voor jong en oud. –
Joost Swarte:
En toen De Stijl.
Op bezoek in het atelier
Pagina's 32
ISBN 978-90-258-7238-0
Prijs € 14,99
Uitg.Leopold
fleursdumal.nl magazine
More in: - Book News, Constructivism, Constuctivisme, De Stijl, Illustrators, Illustration, Piet Mondriaan, Piet Mondriaan, Theo van Doesburg, Theo van Doesburg
---
Boeken en kunstwerken kunnen om uiteenlopende redenen verboden vruchten worden. Wegens hun scabreuze karakter natuurlijk. Of om politiek ongewenste c.q. verwerpelijk geachte elementen.
In de speciale Parelduiker zoomen we vier keer in op verboden boeken: de als pornografie bestempelde 'realistische romans' van Jan Brandts, de in beslag genomen realistische romans van Hugo Beersman, de als fascistisch gebrandmerkte kunstwerken van de Schotse kunstenaar Ian Hamilton Finlay en het toneelstuk Jan Pietersz. Coen van J. Slauerhoff.
Marco Entrop, Rendez-vous op 't Tulpplein. Een verboden liefdesgeschiedenis
Nederland kon in de wederopbouw geen ondermijnende krachten gebruiken. Een steen des aanstoots was de pornografie. De schrijver Jan Brandts zag zich als een van de eersten geslachtofferd. Zijn in 1947 verschenen roman over de oprechte liefde tussen twee jonge mensen werd in beslag genomen, omdat ze het met elkaar deden.
Bert Sliggers, 'Gretig gleden zijn handen over haar weelderige borsten'. De verboden realistische romans van Hugo Beersman
Hoewel er in 1914 al een Rijksbureau was dat de handel in 'ontuchtige uitgaven' moest tegengaan, duurde het nog tot 1930 voordat de rotte appels binnen de lectuur en literatuur grootscheeps werden opgespoord. Zo kon het gebeuren dat boeken die aan het begin van die eeuw zonder bemoeienis van de politie werden verhandeld en gelezen opeens in beslag werden genomen en de eigenaren bekeurd. Uitgever Jan Hilbingh Mulder, die een boekwinkel in de Amsterdamse Cornelis Schuytstraat dreef en boeken van Hugo Beersman uitgaf, werd door Justitie streng aangepakt.
Marco Daane, Osso? Oh, zo! Een Schotse tuinman, een Duits struikelblok en Franse houthakkers
Boeken en kunstwerken kunnen om uiteenlopende redenen verboden vruchten worden. Wegens hun scabreuze karakter natuurlijk – zie elders in dit nummer. Of om politiek ongewenste c.q. verwerpelijk geachte elementen, vooral antisemitische of nazistische. In de westerse cultuur komt dat eigenlijk niet eens zo vaak voor, maar is niet Hitlers eigen Mein Kampf formeel nog altijd verboden? Ook de Schotse kunstenaar Ian Hamilton Finlay ondervond in 1988 in Frankrijk hoe gevoelig dit thema is. Enkele Nederlanders en Vlamingen werden eveneens door de affaire beroerd.
Hein Aalders, Een 'ploertig stuk' en de openbare orde. De wereldpremière van Slauerhoffs Jan Pietersz. Coen
Uitvoeringen van Slauerhoffs toneelstuk Jan Pietersz. Coen (1931) stuitten keer op keer op bezwaren bij vooral burgemeesters, die opvoering ofwel verboden ofwel sterk ontrieden met een beroep op de openbare orde. Het stuk zou door zijn kritische kijk op de Hollandse koloniaal de Nederlandse politiek ten aanzien van Indonesië en Nieuw-Guinea kunnen verstoren. Uiteindelijk werd Slauerhoffs Jan Pietersz. Coen pas voor het eerst opgevoerd in 1961, door een Amsterdams studentengezelschap, maar slechts eenmalig en tijdens een besloten bijeenkomst.
Hans Olink, Berliner Beobachter: Theun de Vries in de DDR
Jan Paul Hinrichs, Schoon & haaks (over Joeri Olesja, Fritzi Harmsen van Beek, Frans Erens en J.M.A. Biesheuvel)
Paul Arnoldussen, De Laatste Pagina: Hubert van Herreweghen (1920-2016)
De Parelduiker is een uitgave van Uitgeverij Bas Lubberhuizen | Postbus 51140 | 1007 EC Amsterdam | T 020 618 41 32
Parelduikermiddag 25 maart in de Oba
De Parelduiker nodigt zijn abonnees, lezers en andere geïnteresseerden van harte uit voor een feestelijke Parelduikermiddag aan het begin van de Boekenweek, op zaterdag 25 maart van 16 tot 17.30 uur in de Openbare Bibliotheek Amsterdam (oba), Theater van het Woord, 7de etage (adres: Oosterdokskade 143, 1011 dl Amsterdam. Centraal staat: Jan Pietersz. Coen – een verboden toneelstuk van Slauerhoff
Vele malen werd een uitvoering van dit toneeldrama verboden. Pas in 1961 werd een eenmalige opvoering toegestaan. Spelers van toen vertellen erover. Scènes uit het gewraakte stuk worden gelezen en van commentaar voorzien.
M.m.v. Slauerhoff-biograaf Wim Hazeu, Hugo Koolschijn, Celia Nufaar, Ger Thijs, Krijn ter Braak, Paul Rutgers van der Loeff en Boudewijn Chabot. De middag wordt afgesloten door de dichteres Marieke Rijneveld (C. Buddingh'-prijs 2016), die voordraagt uit haar werk. Moderator: Anton de Goede.
De Parelduiker 2017/1
Themanummer: VERBODEN
# Meer informatie op website de parelduiker
fleursdumal.nl magazine
More in: - Book Stories, Art & Literature News, Boekenweek, Literary Events, LITERARY MAGAZINES, Magazines, Marco Entrop, Rijneveld, Marieke
---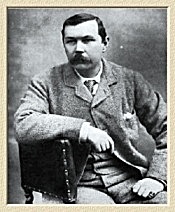 The Los Amigos Fiasco
by Arthur Conan Doyle
I used to be the leading practitioner of Los Amigos. Of course, everyone has heard of the great electrical generating gear there. The town is wide spread, and there are dozens of little townlets and villages all round, which receive their supply from the same centre, so that the works are on a very large scale. The Los Amigos folk say that they are the largest upon earth, but then we claim that for everything in Los Amigos except the gaol and the death-rate. Those are said to be the smallest.
Now, with so fine an electrical supply, it seemed to be a sinful waste of hemp that the Los Amigos criminals should perish in the old-fashioned manner. And then came the news of the eleotrocutions in the East, and how the results had not after all been so instantaneous as had been hoped. The Western Engineers raised their eyebrows when they read of the puny shocks by which these men had perished, and they vowed in Los Amigos that when an irreclaimable came their way he should be dealt handsomely by, and have the run of all the big dynamos. There should be no reserve, said the engineers, but he should have all that they had got. And what the result of that would be none could predict, save that it must be absolutely blasting and deadly. Never before had a man been so charged with electricity as they would charge him. He was to be smitten by the essence of ten thunderbolts. Some prophesied combustion, and some disintegration and disappearance. They were waiting eagerly to settle the question by actual demonstration, and it was just at that moment that Duncan Warner came that way.
Warner had been wanted by the law, and by nobody else, for many years. Desperado, murderer, train robber and road agent, he was a man beyond the pale of human pity. He had deserved a dozen deaths, and the Los Amigos folk grudged him so gaudy a one as that. He seemed to feel himself to be unworthy of it, for he made two frenzied attempts at escape. He was a powerful, muscular man, with a lion head, tangled black locks, and a sweeping beard which covered his broad chest. When he was tried, there was no finer head in all the crowded court. It's no new thing to find the best face looking from the dock. But his good looks could not balance his bad deeds. His advocate did all he knew, but the cards lay against him, and Duncan Warner was handed over to the mercy of the big Los Amigos dynamos.
I was there at the committee meeting when the matter was discussed. The town council had chosen four experts to look after the arrangements. Three of them were admirable. There was Joseph M'Conner, the very man who had designed the dynamos, and there was Joshua Westmacott, the chairman of the Los Amigos Electrical Supply Company, Limited. Then there was myself as the chief medical man, and lastly an old German of the name of Peter Stulpnagel. The Germans were a strong body at Los Amigos, and they all voted for their man. That was how he got on the committee. It was said that he had been a wonderful electrician at home, and he was eternally working with wires and insulators and Leyden jars; but, as he never seemed to get any further, or to have any results worth publishing he came at last to be regarded as a harmless crank, who had made science his hobby. We three practical men smiled when we heard that he had been elected as our colleague, and at the meeting we fixed it all up very nicely among ourselves without much thought of the old fellow who sat with his ears scooped forward in his hands, for he was a trifle hard of hearing, taking no more part in the proceedings than the gentlemen of the press who scribbled their notes on the back benches.
We did not take long to settle it all. In New York a strength of some two thousand volts had been used, and death had not been instantaneous. Evidently their shock had been too weak. Los Amigos should not fall into that error. The charge should be six times greater, and therefore, of course, it would be six times more effective. Nothing could possibly be more logical. The whole concentrated force of the great dynamos should be employed on Duncan Warner.
So we three settled it, and had already risen to break up the meeting, when our silent companion opened his month for the first time.
"Gentlemen," said he, "you appear to me to show an extraordinary ignorance upon the subject of electricity. You have not mastered the first principles of its actions upon a human being."
The committee was about to break into an angry reply to this brusque comment, but the chairman of the Electrical Company tapped his forehead to claim its indulgence for the crankiness of the speaker.
"Pray tell us, sir," said he, with an ironical smile, "what is there in our conclusions with which you find fault?"
"With your assumption that a large dose of electricity will merely increase the effect of a small dose. Do you not think it possible that it might have an entirely different result? Do you know anything, by actual experiment, of the effect of such powerful shocks?"
"We know it by analogy," said the chairman, pompously. "All drugs increase their effect when they increase their dose; for example—for example——"
"Whisky," said Joseph M'Connor.
"Quite so. Whisky. You see it there."
Peter Stulpnagel smiled and shook his head.
"Your argument is not very good," said he. "When I used to take whisky, I used to find that one glass would excite me, but that six would send me to sleep, which is just the opposite. Now, suppose that electricity were to act in just the opposite way also, what then?"
We three practical men burst out laughing. We had known that our colleague was queer, but we never had thought that he would be as queer as this.
"What then?" repeated Philip Stulpnagel.
"We'll take our chances," said the chairman.
"Pray consider," said Peter, "that workmen who have touched the wires, and who have received shocks of only a few hundred volts, have died instantly. The fact is well known. And yet when a much greater force was used upon a criminal at New York, the man struggled for some little time. Do you not clearly see that the smaller dose is the more deadly?"
"I think, gentlemen, that this discussion has been carried on quite long enough," said the chairman, rising again. "The point, I take it, has already been decided by the majority of the committee, and Duncan Warner shall be electrocuted on Tuesday by the full strength of the Los Amigos dynamos. Is it not so?"
"I agree," said Joseph M'Connor.
"I agree," said I.
"And I protest," said Peter Stulpnagel.
"Then the motion is carried, and your protest will be duly entered in the minutes," said the chairman, and so the sitting was dissolved.
The attendance at the electrocution was a very small one. We four members of the committee were, of course, present with the executioner, who was to act under their orders. The others were the United States Marshal, the governor of the gaol, the chaplain, and three members of the press. The room was a small brick chamber, forming an outhouse to the Central Electrical station. It had been used as a laundry, and had an oven and copper at one side, but no other furniture save a single chair for the condemned man. A metal plate for his feet was placed in front of it, to which ran a thick, insulated wire. Above, another wire depended from the ceiling, which could be connected with a small metallic rod projecting from a cap which was to be placed upon his head. When this connection was established Duncan Warner's hour was come.
There was a solemn hush as we waited for the coming of the prisoner. The practical engineers looked a little pale, and fidgeted nervously with the wires. Even the hardened Marshal was ill at ease, for a mere hanging was one thing, and this blasting of flesh and blood a very different one. As to the pressmen, their faces were whiter than the sheets which lay before them. The only man who appeared to feel none of the influence of these preparations was the little German crank, who strolled from one to the other with a smile on his lips and mischief in his eyes. More than once he even went so far as to burst into a shout of laughter, until the chaplain sternly rebuked him for his ill-timed levity.
"How can you so far forget yourself, Mr. Stulpnagel," said he, "as to jest in the presence of death?"
But the German was quite unabashed.
"If I were in the presence of death I should not jest," said he, "but since I am not I may do what I choose."
This flippant reply was about to draw another and a sterner reproof from the chaplain, when the door was swung open and two warders entered leading Duncan Warner between them. He glanced round him with a set face, stepped resolutely forward, and seated himself upon the chair.
"Touch her off!" said he.
It was barbarous to keep him in suspense. The chaplain murmured a few words in his ear, the attendant placed the cap upon his head, and then, while we all held our breath, the wire and the metal were brought in contact.
"Great Scott!" shouted Duncan Warner.
He had bounded in his chair as the frightful shock crashed through his system. But he was not dead. On the contrary, his eyes gleamed far more brightly than they had done before. There was only one change, but it was a singular one. The black had passed from his hair and beard as the shadow passes from a landscape. They were both as white as snow. And yet there was no other sign of decay. His skin was smooth and plump and lustrous as a child's.
The Marshal looked at the committee with a reproachful eye.
"There seems to be some hitch here, gentlemen," said he.
We three practical men looked at each other.
Peter Stulpnagel smiled pensively.
"I think that another one should do it," said I.
Again the connection was made, and again Duncan Warner sprang in his chair and shouted, but, indeed, were it not that he still remained in the chair none of us would have recognised him. His hair and his beard had shredded off in an instant, and the room looked like a barber's shop on a Saturday night. There he sat, his eyes still shining, his skin radiant with the glow of perfect health, but with a scalp as bald as a Dutch cheese, and a chin without so much as a trace of down. He began to revolve one of his arms, slowly and doubtfully at first, but with more confidence as he went on.
"That jint," said he, "has puzzled half the doctors on the Pacific Slope. It's as good as new, and as limber as a hickory twig."
"You are feeling pretty well?" asked the old German.
"Never better in my life," said Duncan Warner cheerily.
The situation was a painful one. The Marshal glared at the committee. Peter Stulpnagel grinned and rubbed his hands. The engineers scratched their heads. The bald-headed prisoner revolved his arm and looked pleased.
"I think that one more shock——" began the chairman.
"No, sir," said the Marshal "we've had foolery enough for one morning. We are here for an execution, and a execution we'll have."
"What do you propose?"
"There's a hook handy upon the ceiling. Fetch in a rope, and we'll soon set this matter straight."
There was another awkward delay while the warders departed for the cord. Peter Stulpnagel bent over Duncan Warner, and whispered something in his ear. The desperado started in surprise.
"You don't say?" he asked.
The German nodded.
"What! Noways?"
Peter shook his head, and the two began to laugh as though they shared some huge joke between them.
The rope was brought, and the Marshal himself slipped the noose over the criminal's neck. Then the two warders, the assistant and he swung their victim into the air. For half an hour he hung—a dreadful sight—from the ceiling. Then in solemn silence they lowered him down, and one of the warders went out to order the shell to be brought round. But as he touched ground again what was our amazement when Duncan Warner put his hands up to his neck, loosened the noose, and took a long, deep breath.
"Paul Jefferson's sale is goin' well," he remarked, "I could see the crowd from up yonder," and he nodded at the hook in the ceiling.
"Up with him again!" shouted the Marshal, "we'll get the life out of him somehow."
In an instant the victim was up at the hook once more.
They kept him there for an hour, but when he came down he was perfectly garrulous.
"Old man Plunket goes too much to the Arcady Saloon," said he. "Three times he's been there in an hour; and him with a family. Old man Plunket would do well to swear off."
It was monstrous and incredible, but there it was. There was no getting round it. The man was there talking when he ought to have been dead. We all sat staring in amazement, but United States Marshal Carpenter was not a man to be euchred so easily. He motioned the others to one side, so that the prisoner was left standing alone.
"Duncan Warner," said he, slowly, "you are here to play your part, and I am here to play mine. Your game is to live if you can, and my game is to carry out the sentence of the law. You've beat us on electricity. I'll give you one there. And you've beat us on hanging, for you seem to thrive on it. But it's my turn to beat you now, for my duty has to be done."
He pulled a six-shooter from his coat as he spoke, and fired all the shots through the body of the prisoner. The room was so filled with smoke that we could see nothing, but when it cleared the prisoner was still standing there, looking down in disgust at the front of his coat.
"Coats must be cheap where you come from," said he. "Thirty dollars it cost me, and look at it now. The six holes in front are bad enough, but four of the balls have passed out, and a pretty state the back must be in."
The Marshal's revolver fell from his hand, and he dropped his arms to his sides, a beaten man.
"Maybe some of you gentlemen can tell me what this means," said he, looking helplessly at the committee.
Peter Stulpnagel took a step forward.
"I'll tell you all about it," said he.
"You seem to be the only person who knows anything."
"I AM the only person who knows anything. I should have warned these gentlemen; but, as they would not listen to me, I have allowed them to learn by experience. What you have done with your electricity is that you have increased this man's vitality until he can defy death for centuries."
"Centuries!"
"Yes, it will take the wear of hundreds of years to exhaust the enormous nervous energy with which you have drenched him. Electricity is life, and you have charged him with it to the utmost. Perhaps in fifty years you might execute him, but I am not sanguine about it."
"Great Scott! What shall I do with him?" cried the unhappy Marshal.
Peter Stulpnagel shrugged his shoulders.
"It seems to me that it does not much matter what you do with him now," said he.
"Maybe we could drain the electricity out of him again. Suppose we hang him up by the heels?"
"No, no, it's out of the question."
"Well, well, he shall do no more mischief in Los Amigos, anyhow," said the Marshal, with decision. "He shall go into the new gaol. The prison will wear him out."
"On the contrary," said Peter Stulpnagel, "I think that it is much more probable that he will wear out the prison."
It was rather a fiasco and for years we didn't talk more about it than we could help, but it's no secret now and I thought you might like to jot down the facts in your case-book.
Sir Arthur Conan Doyle (1859 – 1930)
Round the Red Lamp: Being Facts and Fancies of Medical Life
The Los Amigos Fiasco (#13)
fleursdumal.nl magazine
More in: Doyle, Arthur Conan, Doyle, Arthur Conan, DRUGS & MEDICINE & LITERATURE, Round the Red Lamp
---
G.K. Chesterton
A Ballade of Suicide
The gallows in my garden, people say,
Is new and neat and adequately tall;
I tie the noose on in a knowing way
As one that knots his necktie for a ball;
But just as all the neighbours on the wall
Are drawing a long breath to shout "Hurray!"
The strangest whim has seized me. . . After all
I think I will not hang myself to-day.
To-morrow is the time I get my pay
My uncle's sword is hanging in the hall
I see a little cloud all pink and grey
Perhaps the rector's mother will NOT call
I fancy that I heard from Mr. Gall
That mushrooms could be cooked another way
I never read the works of Juvenal
I think I will not hang myself to-day.
The world will have another washing-day;
The decadents decay; the pedants pall;
And H.G. Wells has found that children play,
And Bernard Shaw discovered that they squall;
Rationalists are growing rational
And through thick woods one finds a stream astray,
So secret that the very sky seems small
I think I will not hang myself to-day.
ENVOI
Prince, I can hear the trumpet of Germinal,
The tumbrils toiling up the terrible way;
Even to-day your royal head may fall
I think I will not hang myself to-day.
G. K. Chesterton (1874 – 1936)
A Ballade of Suicide
fleursdumal.nl magazine
More in: Archive C-D, Chesterton, Gilbert Keith, G.K. Chesterton
---
Oscar Wilde
(1854 – 1900)
Les Silhouettes
The sea is flecked with bars of grey,
The dull dead wind is out of tune,
And like a withered leaf the moon
Is blown across the stormy bay.
Etched clear upon the pallid sand
Lies the black boat: a sailor boy
Clambers aboard in careless joy
With laughing face and gleaming hand.
And overhead the curlews cry,
Where through the dusky upland grass
The young brown-throated reapers pass,
Like silhouettes against the sky.
Oscar Wilde
fleursdumal.nl magazine
More in: Archive W-X, Wilde, Oscar, Wilde, Oscar
---
Ton van Reen schreef de roman 'Geen Oorlog' toen hij 23 jaar oud was. Overtuigend beschrijft hij het leven van Jarde, een joodse jongen, in drie verschillende levensfasen. 'Geen Oorlog' is naast een roman over vervreemding, een scherpe kritiek op de moderne maatschappij, waarin iedereen langs elkaar heen leeft en waarin geen plaats is voor dromers.
Dagblad De Limburger: 'Een dichterlijke aanklacht tegen de oorlog en de vernietiging van het individu, geschreven in heldere beeldende taal, door een fascinerend natuurtalent.' De Volkskrant: 'Van Reen schrijft in een heel mooi Nederlands met een zuidelijk taalgebruik, dat randstedelingen soms vreemd zal voorkomen maar dat een warme klankkleur geeft aan zijn werk.' Deze uitgave van 'Geen Oorlog', met het oorspronkelijke omslag en in de originele vormgeving, verschijnt vijftig jaar na de eerste uitgave, ter gelegenheid van de vijfenzeventigste verjaardag van de schrijver.
Ton van Reen is schrijver en journalist. Hij schrijft romans, jeugdromans en kinderboeken. Hij is oprichter van de Stichting Lalibela in Ethiopië die vooral gehandicapte kinderen en dakloze ouderen helpt. Hij verblijft vaak in Afrika. Zijn bekendste boek voor de jeugd is 'De bende van de bokkenrijders' dat verfilmd werd tot een tv-serie. Zijn verzameld prozawerk, zeventien romans, novellen en verhalenbundels, verscheen in 2010 in twee delen, samen 1800 bladzijden, bij Uitgeverij De Geus. Bij Uitgeverij De Contrabas verschenen zijn verzamelde gedichten met de titel 'Blijvend vers'. In voorjaar 2016 verscheen zijn nieuwe roman 'De verdwenen stad' bij Uitgeverij In de Knipscheer.
 
Ton van Reen
Geen oorlog
Roman
Nederland
Paperback, 160 blz., € 8,90
ISBN 978-90-6265-922-7
Heruitgave (6de druk) 2016
fleursdumal.nl magazine
More in: - Book News, Archive Q-R, Reen, Ton van, Ton van Reen
---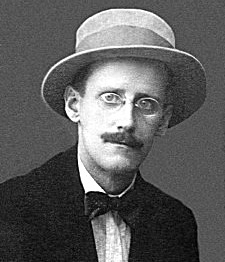 James Joyce
Nightpiece
Gaunt in gloom,
The pale stars their torches,
Enshrouded, wave.
Ghostfires from heaven's far verges faint illume,
Arches on soaring arches,
Night's sindark nave.
Seraphim,
The lost hosts awaken
To service till
In moonless gloom each lapses muted, dim,
Raised when she has and shaken
Her thurible.
And long and loud,
To night's nave upsoaring,
A starknell tolls
As the bleak incense surges, cloud on cloud,
Voidward from the adoring
Waste of souls.
James Joyce (1882 – 1941)
Nightpiece
fleursdumal.nl magazine
More in: Archive I-J, Joyce, James, Joyce, James
---
Lot No. 249
by Arthur Conan Doyle
Of the dealings of Edward Bellingham with William Monkhouse Lee, and of the cause of the great terror of Abercrombie Smith, it may be that no absolute and final judgment will ever be delivered. It is true that we have the full and clear narrative of Smith himself, and such corroboration as he could look for from Thomas Styles the servant, from the Reverend Plumptree Peterson, Fellow of Old's, and from such other people as chanced to gain some passing glance at this or that incident in a singular chain of events. Yet, in the main, the story must rest upon Smith alone, and the most will think that it is more likely that one brain, however outwardly sane, has some subtle warp in its texture, some strange flaw in its workings, than that the path of Nature has been overstepped in open day in so famed a centre of learning and light as the University of Oxford. Yet when we think how narrow and how devious this path of Nature is, how dimly we can trace it, for all our lamps of science, and how from the darkness which girds it round great and terrible possibilities loom ever shadowly upwards, it is a bold and confident man who will put a limit to the strange by-paths into which the human spirit may wander.
In a certain wing of what we will call Old College in Oxford there is a corner turret of an exceeding great age. The heavy arch which spans the open door has bent downwards in the centre under the weight of its years, and the grey, lichen-blotched blocks of stone are, bound and knitted together with withes and strands of ivy, as though the old mother had set herself to brace them up against wind and weather. From the door a stone stair curves upward spirally, passing two landings, and terminating in a third one, its steps all shapeless and hollowed by the tread of so many generations of the seekers after knowledge. Life has flowed like water down this winding stair, and, waterlike, has left these smooth-worn grooves behind it. From the long-gowned, pedantic scholars of Plantagenet days down to the young bloods of a later age, how full and strong had been that tide of young English life. And what was left now of all those hopes, those strivings, those fiery energies, save here and there in some old-world churchyard a few scratches upon a stone, and perchance a handful of dust in a mouldering coffin? Yet here were the silent stair and the grey old wall, with bend and saltire and many another heraldic device still to be read upon its surface, like grotesque shadows thrown back from the days that had passed.
In the month of May, in the year 1884, three young men occupied the sets of rooms which opened on to the separate landings of the old stair. Each set consisted simply of a sitting-room and of a bedroom, while the two corresponding rooms upon the ground-floor were used, the one as a coal-cellar, and the other as the living-room of the servant, or gyp, Thomas Styles, whose duty it was to wait upon the three men above him. To right and to left was a line of lecture-rooms and of offices, so that the dwellers in the old turret enjoyed a certain seclusion, which made the chambers popular among the more studious undergraduates. Such were the three who occupied them now—Abercrombie Smith above, Edward Bellingham beneath him, and William Monkhouse Lee upon the lowest storey.
It was ten o'clock on a bright spring night, and Abercrombie Smith lay back in his arm-chair, his feet upon the fender, and his briar-root pipe between his lips. In a similar chair, and equally at his ease, there lounged on the other side of the fireplace his old school friend Jephro Hastie. Both men were in flannels, for they had spent their evening upon the river, but apart from their dress no one could look at their hard-cut, alert faces without seeing that they were open-air men—men whose minds and tastes turned naturally to all that was manly and robust. Hastie, indeed, was stroke of his college boat, and Smith was an even better oar, but a coming examination had already cast its shadow over him and held him to his work, save for the few hours a week which health demanded. A litter of medical books upon the table, with scattered bones, models and anatomical plates, pointed to the extent as well as the nature of his studies, while a couple of single-sticks and a set of boxing-gloves above the mantelpiece hinted at the means by which, with Hastie's help, he might take his exercise in its most compressed and least distant form. They knew each other very well—so well that they could sit now in that soothing silence which is the very highest development of companionship.
"Have some whisky," said Abercrombie Smith at last between two cloudbursts. "Scotch in the jug and Irish in the bottle."
"No, thanks. I'm in for the sculls. I don't liquor when I'm training. How about you?"
"I'm reading hard. I think it best to leave it alone."
Hastie nodded, and they relapsed into a contented silence.
"By-the-way, Smith," asked Hastie, presently, "have you made the acquaintance of either of the fellows on your stair yet?"
"Just a nod when we pass. Nothing more."
"Hum! I should be inclined to let it stand at that. I know something of them both. Not much, but as much as I want. I don't think I should take them to my bosom if I were you. Not that there's much amiss with Monkhouse Lee."
"Meaning the thin one?"
"Precisely. He is a gentlemanly little fellow. I don't think there is any vice in him. But then you can't know him without knowing Bellingham."
"Meaning the fat one?"
"Yes, the fat one. And he's a man whom I, for one, would rather not know."
Abercrombie Smith raised his eyebrows and glanced across at his companion.
"What's up, then?" he asked. "Drink? Cards? Cad? You used not to be censorious."
"Ah! you evidently don't know the man, or you wouldn't ask. There's something damnable about him—something reptilian. My gorge always rises at him. I should put him down as a man with secret vices—an evil liver. He's no fool, though. They say that he is one of the best men in his line that they have ever had in the college."
"Medicine or classics?"
"Eastern languages. He's a demon at them. Chillingworth met him somewhere above the second cataract last long, and he told me that he just prattled to the Arabs as if he had been born and nursed and weaned among them. He talked Coptic to the Copts, and Hebrew to the Jews, and Arabic to the Bedouins, and they were all ready to kiss the hem of his frock-coat. There are some old hermit Johnnies up in those parts who sit on rocks and scowl and spit at the casual stranger. Well, when they saw this chap Bellingham, before he had said five words they just lay down on their bellies and wriggled. Chillingworth said that he never saw anything like it. Bellingham seemed to take it as his right, too, and strutted about among them and talked down to them like a Dutch uncle. Pretty good for an undergrad. of Old's, wasn't it?"
"Why do you say you can't know Lee without knowing Bellingham?"
"Because Bellingham is engaged to his sister Eveline. Such a bright little girl, Smith! I know the whole family well. It's disgusting to see that brute with her. A toad and a dove, that's what they always remind me of."
Abercrombie Smith grinned and knocked his ashes out against the side of the grate.
"You show every card in your hand, old chap," said he. "What a prejudiced, green-eyed, evil-thinking old man it is! You have really nothing against the fellow except that."
"Well, I've known her ever since she was as long as that cherry-wood pipe, and I don't like to see her taking risks. And it is a risk. He looks beastly. And he has a beastly temper, a venomous temper. You remember his row with Long Norton?"
"No; you always forget that I am a freshman."
"Ah, it was last winter. Of course. Well, you know the towpath along by the river. There were several fellows going along it, Bellingham in front, when they came on an old market-woman coming the other way. It had been raining—you know what those fields are like when it has rained—and the path ran between the river and a great puddle that was nearly as broad. Well, what does this swine do but keep the path, and push the old girl into the mud, where she and her marketings came to terrible grief. It was a blackguard thing to do, and Long Norton, who is as gentle a fellow as ever stepped, told him what he thought of it. One word led to another, and it ended in Norton laying his stick across the fellow's shoulders. There was the deuce of a fuss about it, and it's a treat to see the way in which Bellingham looks at Norton when they meet now. By Jove, Smith, it's nearly eleven o'clock!"
"No hurry. Light your pipe again."
"Not I. I'm supposed to be in training. Here I've been sitting gossiping when I ought to have been safely tucked up. I'll borrow your skull, if you can share it. Williams has had mine for a month. I'll take the little bones of your ear, too, if you are sure you won't need them. Thanks very much. Never mind a bag, I can carry them very well under my arm. Good-night, my son, and take my tip as to your neighbour."
When Hastie, bearing his anatomical plunder, had clattered off down the winding stair, Abercrombie Smith hurled his pipe into the wastepaper basket, and drawing his chair nearer to the lamp, plunged into a formidable green-covered volume, adorned with great colored maps of that strange internal kingdom of which we are the hapless and helpless monarchs. Though a freshman at Oxford, the student was not so in medicine, for he had worked for four years at Glasgow and at Berlin, and this coming examination would place him finally as a member of his profession. With his firm mouth, broad forehead, and clear-cut, somewhat hard-featured face, he was a man who, if he had no brilliant talent, was yet so dogged, so patient, and so strong that he might in the end overtop a more showy genius. A man who can hold his own among Scotchmen and North Germans is not a man to be easily set back. Smith had left a name at Glasgow and at Berlin, and he was bent now upon doing as much at Oxford, if hard work and devotion could accomplish it.
He had sat reading for about an hour, and the hands of the noisy carriage clock upon the side table were rapidly closing together upon the twelve, when a sudden sound fell upon the student's ear—a sharp, rather shrill sound, like the hissing intake of a man's breath who gasps under some strong emotion. Smith laid down his book and slanted his ear to listen. There was no one on either side or above him, so that the interruption came certainly from the neighbour beneath—the same neighbour of whom Hastie had given so unsavoury an account. Smith knew him only as a flabby, pale-faced man of silent and studious habits, a man, whose lamp threw a golden bar from the old turret even after he had extinguished his own. This community in lateness had formed a certain silent bond between them. It was soothing to Smith when the hours stole on towards dawning to feel that there was another so close who set as small a value upon his sleep as he did. Even now, as his thoughts turned towards him, Smith's feelings were kindly. Hastie was a good fellow, but he was rough, strong-fibred, with no imagination or sympathy. He could not tolerate departures from what he looked upon as the model type of manliness. If a man could not be measured by a public-school standard, then he was beyond the pale with Hastie. Like so many who are themselves robust, he was apt to confuse the constitution with the character, to ascribe to want of principle what was really a want of circulation. Smith, with his stronger mind, knew his friend's habit, and made allowance for it now as his thoughts turned towards the man beneath him.
There was no return of the singular sound, and Smith was about to turn to his work once more, when suddenly there broke out in the silence of the night a hoarse cry, a positive scream—the call of a man who is moved and shaken beyond all control. Smith sprang out of his chair and dropped his book. He was a man of fairly firm fibre, but there was something in this sudden, uncontrollable shriek of horror which chilled his blood and pringled in his skin. Coming in such a place and at such an hour, it brought a thousand fantastic possibilities into his head. Should he rush down, or was it better to wait? He had all the national hatred of making a scene, and he knew so little of his neighbour that he would not lightly intrude upon his affairs. For a moment he stood in doubt and even as he balanced the matter there was a quick rattle of footsteps upon the stairs, and young Monkhouse Lee, half dressed and as white as ashes, burst into his room.
"Come down!" he gasped. "Bellingham's ill."
Abercrombie Smith followed him closely down stairs into the sitting-room which was beneath his own, and intent as he was upon the matter in hand, he could not but take an amazed glance around him as he crossed the threshold. It was such a chamber as he had never seen before—a museum rather than a study. Walls and ceiling were thickly covered with a thousand strange relics from Egypt and the East. Tall, angular figures bearing burdens or weapons stalked in an uncouth frieze round the apartments. Above were bull-headed, stork-headed, cat-headed, owl-headed statues, with viper-crowned, almond-eyed monarchs, and strange, beetle-like deities cut out of the blue Egyptian lapis lazuli. Horus and Isis and Osiris peeped down from every niche and shelf, while across the ceiling a true son of Old Nile, a great, hanging-jawed crocodile, was slung in a double noose.
In the centre of this singular chamber was a large, square table, littered with papers, bottles, and the dried leaves of some graceful, palm-like plant. These varied objects had all been heaped together in order to make room for a mummy case, which had been conveyed from the wall, as was evident from the gap there, and laid across the front of the table. The mummy itself, a horrid, black, withered thing, like a charred head on a gnarled bush, was lying half out of the case, with its clawlike hand and bony forearm resting upon the table. Propped up against the sarcophagus was an old yellow scroll of papyrus, and in front of it, in a wooden armchair, sat the owner of the room, his head thrown back, his widely-opened eyes directed in a horrified stare to the crocodile above him, and his blue, thick lips puffing loudly with every expiration.
"My God! he's dying!" cried Monkhouse Lee distractedly.
He was a slim, handsome young fellow, olive-skinned and dark-eyed, of a Spanish rather than of an English type, with a Celtic intensity of manner which contrasted with the Saxon phlegm of Abercombie Smith.
"Only a faint, I think," said the medical student. "Just give me a hand with him. You take his feet. Now on to the sofa. Can you kick all those little wooden devils off? What a litter it is! Now he will be all right if we undo his collar and give him some water. What has he been up to at all?"
"I don't know. I heard him cry out. I ran up. I know him pretty well, you know. It is very good of you to come down."
"His heart is going like a pair of castanets," said Smith, laying his hand on the breast of the unconscious man. "He seems to me to be frightened all to pieces. Chuck the water over him! What a face he has got on him!"
It was indeed a strange and most repellent face, for colour and outline were equally unnatural. It was white, not with the ordinary pallor of fear but with an absolutely bloodless white, like the under side of a sole. He was very fat, but gave the impression of having at some time been considerably fatter, for his skin hung loosely in creases and folds, and was shot with a meshwork of wrinkles. Short, stubbly brown hair bristled up from his scalp, with a pair of thick, wrinkled ears protruding on either side. His light grey eyes were still open, the pupils dilated and the balls projecting in a fixed and horrid stare. It seemed to Smith as he looked down upon him that he had never seen nature's danger signals flying so plainly upon a man's countenance, and his thoughts turned more seriously to the warning which Hastie had given him an hour before.
"What the deuce can have frightened him so?" he asked.
"It's the mummy."
"The mummy? How, then?"
"I don't know. It's beastly and morbid. I wish he would drop it. It's the second fright he has given me. It was the same last winter. I found him just like this, with that horrid thing in front of him."
"What does he want with the mummy, then?"
"Oh, he's a crank, you know. It's his hobby. He knows more about these things than any man in England. But I wish he wouldn't! Ah, he's beginning to come to."
A faint tinge of colour had begun to steal back into Bellingham's ghastly cheeks, and his eyelids shivered like a sail after a calm. He clasped and unclasped his hands, drew a long, thin breath between his teeth, and suddenly jerking up his head, threw a glance of recognition around him. As his eyes fell upon the mummy, he sprang off the sofa, seized the roll of papyrus, thrust it into a drawer, turned the key, and then staggered back on to the sofa.
"What's up?" he asked. "What do you chaps want?"
"You've been shrieking out and making no end of a fuss," said Monkhouse Lee. "If our neighbour here from above hadn't come down, I'm sure I don't know what I should have done with you."
"Ah, it's Abercrombie Smith," said Bellingham, glancing up at him. "How very good of you to come in! What a fool I am! Oh, my God, what a fool I am!"
He sunk his head on to his hands, and burst into peal after peal of hysterical laughter.
"Look here! Drop it!" cried Smith, shaking him roughly by the shoulder.
"Your nerves are all in a jangle. You must drop these little midnight games with mummies, or you'll be going off your chump. You're all on wires now."
"I wonder," said Bellingham, "whether you would be as cool as I am if you had seen——"
"What then?"
"Oh, nothing. I meant that I wonder if you could sit up at night with a mummy without trying your nerves. I have no doubt that you are quite right. I dare say that I have been taking it out of myself too much lately. But I am all right now. Please don't go, though. Just wait for a few minutes until I am quite myself."
"The room is very close," remarked Lee, throwing open the window and letting in the cool night air.
"It's balsamic resin," said Bellingham. He lifted up one of the dried palmate leaves from the table and frizzled it over the chimney of the lamp. It broke away into heavy smoke wreaths, and a pungent, biting odour filled the chamber. "It's the sacred plant—the plant of the priests," he remarked. "Do you know anything of Eastern languages, Smith?"
"Nothing at all. Not a word."
The answer seemed to lift a weight from the Egyptologist's mind.
"By-the-way," he continued, "how long was it from the time that you ran down, until I came to my senses?"
"Not long. Some four or five minutes."
"I thought it could not be very long," said he, drawing a long breath. "But what a strange thing unconsciousness is! There is no measurement to it. I could not tell from my own sensations if it were seconds or weeks. Now that gentleman on the table was packed up in the days of the eleventh dynasty, some forty centuries ago, and yet if he could find his tongue he would tell us that this lapse of time has been but a closing of the eyes and a reopening of them. He is a singularly fine mummy, Smith."
Smith stepped over to the table and looked down with a professional eye at the black and twisted form in front of him. The features, though horribly discoloured, were perfect, and two little nut-like eyes still lurked in the depths of the black, hollow sockets. The blotched skin was drawn tightly from bone to bone, and a tangled wrap of black coarse hair fell over the ears. Two thin teeth, like those of a rat, overlay the shrivelled lower lip. In its crouching position, with bent joints and craned head, there was a suggestion of energy about the horrid thing which made Smith's gorge rise. The gaunt ribs, with their parchment-like covering, were exposed, and the sunken, leaden-hued abdomen, with the long slit where the embalmer had left his mark; but the lower limbs were wrapt round with coarse yellow bandages. A number of little clove-like pieces of myrrh and of cassia were sprinkled over the body, and lay scattered on the inside of the case.
"I don't know his name," said Bellingham, passing his hand over the shrivelled head. "You see the outer sarcophagus with the inscriptions is missing. Lot 249 is all the title he has now. You see it printed on his case. That was his number in the auction at which I picked him up."
"He has been a very pretty sort of fellow in his day," remarked Abercrombie Smith.
"He has been a giant. His mummy is six feet seven in length, and that would be a giant over there, for they were never a very robust race. Feel these great knotted bones, too. He would be a nasty fellow to tackle."
"Perhaps these very hands helped to build the stones into the pyramids," suggested Monkhouse Lee, looking down with disgust in his eyes at the crooked, unclean talons.
"No fear. This fellow has been pickled in natron, and looked after in the most approved style. They did not serve hodsmen in that fashion. Salt or bitumen was enough for them. It has been calculated that this sort of thing cost about seven hundred and thirty pounds in our money. Our friend was a noble at the least. What do you make of that small inscription near his feet, Smith?"
"I told you that I know no Eastern tongue."
"Ah, so you did. It is the name of the embalmer, I take it. A very conscientious worker he must have been. I wonder how many modern works will survive four thousand years?"
He kept on speaking lightly and rapidly, but it was evident to Abercrombie Smith that he was still palpitating with fear. His hands shook, his lower lip trembled, and look where he would, his eye always came sliding round to his gruesome companion. Through all his fear, however, there was a suspicion of triumph in his tone and manner. His eye shone, and his footstep, as he paced the room, was brisk and jaunty. He gave the impression of a man who has gone through an ordeal, the marks of which he still bears upon him, but which has helped him to his end.
"You're not going yet?" he cried, as Smith rose from the sofa.
At the prospect of solitude, his fears seemed to crowd back upon him, and he stretched out a hand to detain him.
"Yes, I must go. I have my work to do. You are all right now. I think that with your nervous system you should take up some less morbid study."
"Oh, I am not nervous as a rule; and I have unwrapped mummies before."
"You fainted last time," observed Monkhouse Lee.
"Ah, yes, so I did. Well, I must have a nerve tonic or a course of electricity. You are not going, Lee?"
"I'll do whatever you wish, Ned."
"Then I'll come down with you and have a shake-down on your sofa. Good-night, Smith. I am so sorry to have disturbed you with my foolishness."
They shook hands, and as the medical student stumbled up the spiral and irregular stair he heard a key turn in a door, and the steps of his two new acquaintances as they descended to the lower floor.
In this strange way began the acquaintance between Edward Bellingham and Abercrombie Smith, an acquaintance which the latter, at least, had no desire to push further. Bellingham, however, appeared to have taken a fancy to his rough-spoken neighbour, and made his advances in such a way that he could hardly be repulsed without absolute brutality. Twice he called to thank Smith for his assistance, and many times afterwards he looked in with books, papers, and such other civilities as two bachelor neighbours can offer each other. He was, as Smith soon found, a man of wide reading, with catholic tastes and an extraordinary memory. His manner, too, was so pleasing and suave that one came, after a time, to overlook his repellent appearance. For a jaded and wearied man he was no unpleasant companion, and Smith found himself, after a time, looking forward to his visits, and even returning them.
Clever as he undoubtedly was, however, the medical student seemed to detect a dash of insanity in the man. He broke out at times into a high, inflated style of talk which was in contrast with the simplicity of his life.
"It is a wonderful thing," he cried, "to feel that one can command powers of good and of evil—a ministering angel or a demon of vengeance." And again, of Monkhouse Lee, he said,—"Lee is a good fellow, an honest fellow, but he is without strength or ambition. He would not make a fit partner for a man with a great enterprise. He would not make a fit partner for me."
At such hints and innuendoes stolid Smith, puffing solemnly at his pipe, would simply raise his eyebrows and shake his head, with little interjections of medical wisdom as to earlier hours and fresher air.
One habit Bellingham had developed of late which Smith knew to be a frequent herald of a weakening mind. He appeared to be forever talking to himself. At late hours of the night, when there could be no visitor with him, Smith could still hear his voice beneath him in a low, muffled monologue, sunk almost to a whisper, and yet very audible in the silence. This solitary babbling annoyed and distracted the student, so that he spoke more than once to his neighbour about it. Bellingham, however, flushed up at the charge, and denied curtly that he had uttered a sound; indeed, he showed more annoyance over the matter than the occasion seemed to demand.
Had Abercrombie Smith had any doubt as to his own ears he had not to go far to find corroboration. Tom Styles, the little wrinkled man-servant who had attended to the wants of the lodgers in the turret for a longer time than any man's memory could carry him, was sorely put to it over the same matter.
"If you please, sir," said he, as he tidied down the top chamber one morning, "do you think Mr. Bellingham is all right, sir?"
"All right, Styles?"
"Yes sir. Right in his head, sir."
"Why should he not be, then?"
"Well, I don't know, sir. His habits has changed of late. He's not the same man he used to be, though I make free to say that he was never quite one of my gentlemen, like Mr. Hastie or yourself, sir. He's took to talkin' to himself something awful. I wonder it don't disturb you. I don't know what to make of him, sir."
"I don't know what business it is of yours, Styles."
"Well, I takes an interest, Mr. Smith. It may be forward of me, but I can't help it. I feel sometimes as if I was mother and father to my young gentlemen. It all falls on me when things go wrong and the relations come. But Mr. Bellingham, sir. I want to know what it is that walks about his room sometimes when he's out and when the door's locked on the outside."
"Eh! you're talking nonsense, Styles."
"Maybe so, sir; but I heard it more'n once with my own ears."
"Rubbish, Styles."
"Very good, sir. You'll ring the bell if you want me."
Abercrombie Smith gave little heed to the gossip of the old man-servant, but a small incident occurred a few days later which left an unpleasant effect upon his mind, and brought the words of Styles forcibly to his memory.
Bellingham had come up to see him late one night, and was entertaining him with an interesting account of the rock tombs of Beni Hassan in Upper Egypt, when Smith, whose hearing was remarkably acute, distinctly heard the sound of a door opening on the landing below.
"There's some fellow gone in or out of your room," he remarked.
Bellingham sprang up and stood helpless for a moment, with the expression of a man who is half incredulous and half afraid.
"I surely locked it. I am almost positive that I locked it," he stammered. "No one could have opened it."
"Why, I hear someone coming up the steps now," said Smith.
Bellingham rushed out through the door, slammed it loudly behind him, and hurried down the stairs. About half-way down Smith heard him stop, and thought he caught the sound of whispering. A moment later the door beneath him shut, a key creaked in a lock, and Bellingham, with beads of moisture upon his pale face, ascended the stairs once more, and re-entered the room.
"It's all right," he said, throwing himself down in a chair. "It was that fool of a dog. He had pushed the door open. I don't know how I came to forget to lock it."
"I didn't know you kept a dog," said Smith, looking very thoughtfully at the disturbed face of his companion.
"Yes, I haven't had him long. I must get rid of him. He's a great nuisance."
"He must be, if you find it so hard to shut him up. I should have thought that shutting the door would have been enough, without locking it."
"I want to prevent old Styles from letting him out. He's of some value, you know, and it would be awkward to lose him."
"I am a bit of a dog-fancier myself," said Smith, still gazing hard at his companion from the corner of his eyes. "Perhaps you'll let me have a look at it."
"Certainly. But I am afraid it cannot be to-night; I have an appointment. Is that clock right? Then I am a quarter of an hour late already. You'll excuse me, I am sure."
He picked up his cap and hurried from the room. In spite of his appointment, Smith heard him re-enter his own chamber and lock his door upon the inside.
This interview left a disagreeable impression upon the medical student's mind. Bellingham had lied to him, and lied so clumsily that it looked as if he had desperate reasons for concealing the truth. Smith knew that his neighbour had no dog. He knew, also, that the step which he had heard upon the stairs was not the step of an animal. But if it were not, then what could it be? There was old Styles's statement about the something which used to pace the room at times when the owner was absent. Could it be a woman? Smith rather inclined to the view. If so, it would mean disgrace and expulsion to Bellingham if it were discovered by the authorities, so that his anxiety and falsehoods might be accounted for. And yet it was inconceivable that an undergraduate could keep a woman in his rooms without being instantly detected. Be the explanation what it might, there was something ugly about it, and Smith determined, as he turned to his books, to discourage all further attempts at intimacy on the part of his soft-spoken and ill-favoured neighbour.
But his work was destined to interruption that night. He had hardly caught tip the broken threads when a firm, heavy footfall came three steps at a time from below, and Hastie, in blazer and flannels, burst into the room.
"Still at it!" said he, plumping down into his wonted arm-chair. "What a chap you are to stew! I believe an earthquake might come and knock Oxford into a cocked hat, and you would sit perfectly placid with your books among the rains. However, I won't bore you long. Three whiffs of baccy, and I am off."
"What's the news, then?" asked Smith, cramming a plug of bird's-eye into his briar with his forefinger.
"Nothing very much. Wilson made 70 for the freshmen against the eleven. They say that they will play him instead of Buddicomb, for Buddicomb is clean off colour. He used to be able to bowl a little, but it's nothing but half-vollies and long hops now."
"Medium right," suggested Smith, with the intense gravity which comes upon a 'varsity man when he speaks of athletics.
"Inclining to fast, with a work from leg. Comes with the arm about three inches or so. He used to be nasty on a wet wicket. Oh, by-the-way, have you heard about Long Norton?"
"What's that?"
"He's been attacked."
"Attacked?"
"Yes, just as he was turning out of the High Street, and within a hundred yards of the gate of Old's."
"But who——"
"Ah, that's the rub! If you said 'what,' you would be more grammatical. Norton swears that it was not human, and, indeed, from the scratches on his throat, I should be inclined to agree with him."
"What, then? Have we come down to spooks?"
Abercrombie Smith puffed his scientific contempt.
"Well, no; I don't think that is quite the idea, either. I am inclined to think that if any showman has lost a great ape lately, and the brute is in these parts, a jury would find a true bill against it. Norton passes that way every night, you know, about the same hour. There's a tree that hangs low over the path—the big elm from Rainy's garden. Norton thinks the thing dropped on him out of the tree. Anyhow, he was nearly strangled by two arms, which, he says, were as strong and as thin as steel bands. He saw nothing; only those beastly arms that tightened and tightened on him. He yelled his head nearly off, and a couple of chaps came running, and the thing went over the wall like a cat. He never got a fair sight of it the whole time. It gave Norton a shake up, I can tell you. I tell him it has been as good as a change at the sea-side for him."
"A garrotter, most likely," said Smith.
"Very possibly. Norton says not; but we don't mind what he says. The garrotter had long nails, and was pretty smart at swinging himself over walls. By-the-way, your beautiful neighbour would be pleased if he heard about it. He had a grudge against Norton, and he's not a man, from what I know of him, to forget his little debts. But hallo, old chap, what have you got in your noddle?"
"Nothing," Smith answered curtly.
He had started in his chair, and the look had flashed over his face which comes upon a man who is struck suddenly by some unpleasant idea.
"You looked as if something I had said had taken you on the raw. By-the-way, you have made the acquaintance of Master B. since I looked in last, have you not? Young Monkhouse Lee told me something to that effect."
"Yes; I know him slightly. He has been up here once or twice."
"Well, you're big enough and ugly enough to take care of yourself. He's not what I should call exactly a healthy sort of Johnny, though, no doubt, he's very clever, and all that. But you'll soon find out for yourself. Lee is all right; he's a very decent little fellow. Well, so long, old chap! I row Mullins for the Vice-Chancellor's pot on Wednesday week, so mind you come down, in case I don't see you before."
Bovine Smith laid down his pipe and turned stolidly to his books once more. But with all the will in the world, he found it very hard to keep his mind upon his work. It would slip away to brood upon the man beneath him, and upon the little mystery which hung round his chambers. Then his thoughts turned to this singular attack of which Hastie had spoken, and to the grudge which Bellingham was said to owe the object of it. The two ideas would persist in rising together in his mind, as though there were some close and intimate connection between them. And yet the suspicion was so dim and vague that it could not be put down in words.
"Confound the chap!" cried Smith, as he shied his book on pathology across the room. "He has spoiled my night's reading, and that's reason enough, if there were no other, why I should steer clear of him in the future."
For ten days the medical student confined himself so closely to his studies that he neither saw nor heard anything of either of the men beneath him. At the hours when Bellingham had been accustomed to visit him, he took care to sport his oak, and though he more than once heard a knocking at his outer door, he resolutely refused to answer it. One afternoon, however, he was descending the stairs when, just as he was passing it, Bellingham's door flew open, and young Monkhouse Lee came out with his eyes sparkling and a dark flush of anger upon his olive cheeks. Close at his heels followed Bellingham, his fat, unhealthy face all quivering with malignant passion.
"You fool!" he hissed. "You'll be sorry."
"Very likely," cried the other. "Mind what I say. It's off! I won't hear of it!"
"You've promised, anyhow."
"Oh, I'll keep that! I won't speak. But I'd rather little Eva was in her grave. Once for all, it's off. She'll do what I say. We don't want to see you again."
So much Smith could not avoid hearing, but he hurried on, for he had no wish to be involved in their dispute. There had been a serious breach between them, that was clear enough, and Lee was going to cause the engagement with his sister to be broken off. Smith thought of Hastie's comparison of the toad and the dove, and was glad to think that the matter was at an end. Bellingham's face when he was in a passion was not pleasant to look upon. He was not a man to whom an innocent girl could be trusted for life. As he walked, Smith wondered languidly what could have caused the quarrel, and what the promise might be which Bellingham had been so anxious that Monkhouse Lee should keep.
It was the day of the sculling match between Hastie and Mullins, and a stream of men were making their way down to the banks of the Isis. A May sun was shining brightly, and the yellow path was barred with the black shadows of the tall elm-trees. On either side the grey colleges lay back from the road, the hoary old mothers of minds looking out from their high, mullioned windows at the tide of young life which swept so merrily past them. Black-clad tutors, prim officials, pale reading men, brown-faced, straw-hatted young athletes in white sweaters or many-coloured blazers, all were hurrying towards the blue winding river which curves through the Oxford meadows.
Abercrombie Smith, with the intuition of an old oarsman, chose his position at the point where he knew that the struggle, if there were a struggle, would come. Far off he heard the hum which announced the start, the gathering roar of the approach, the thunder of running feet, and the shouts of the men in the boats beneath him. A spray of half-clad, deep-breathing runners shot past him, and craning over their shoulders, he saw Hastie pulling a steady thirty-six, while his opponent, with a jerky forty, was a good boat's length behind him. Smith gave a cheer for his friend, and pulling out his watch, was starting off again for his chambers, when he felt a touch upon his shoulder, and found that young Monkhouse Lee was beside him.
"I saw you there," he said, in a timid, deprecating way. "I wanted to speak to you, if you could spare me a half-hour. This cottage is mine. I share it with Harrington of King's. Come in and have a cup of tea."
"I must be back presently," said Smith. "I am hard on the grind at present. But I'll come in for a few minutes with pleasure. I wouldn't have come out only Hastie is a friend of mine."
"So he is of mine. Hasn't he a beautiful style? Mullins wasn't in it. But come into the cottage. It's a little den of a place, but it is pleasant to work in during the summer months."
It was a small, square, white building, with green doors and shutters, and a rustic trellis-work porch, standing back some fifty yards from the river's bank. Inside, the main room was roughly fitted up as a study—deal table, unpainted shelves with books, and a few cheap oleographs upon the wall. A kettle sang upon a spirit-stove, and there were tea things upon a tray on the table.
"Try that chair and have a cigarette," said Lee. "Let me pour you out a cup of tea. It's so good of you to come in, for I know that your time is a good deal taken up. I wanted to say to you that, if I were you, I should change my rooms at once."
"Eh?"
Smith sat staring with a lighted match in one hand and his unlit cigarette in the other.
"Yes; it must seem very extraordinary, and the worst of it is that I cannot give my reasons, for I am under a solemn promise—a very solemn promise. But I may go so far as to say that I don't think Bellingham is a very safe man to live near. I intend to camp out here as much as I can for a time."
"Not safe! What do you mean?"
"Ah, that's what I mustn't say. But do take my advice, and move your rooms. We had a grand row to-day. You must have heard us, for you came down the stairs."
"I saw that you had fallen out."
"He's a horrible chap, Smith. That is the only word for him. I have had doubts about him ever since that night when he fainted—you remember, when you came down. I taxed him to-day, and he told me things that made my hair rise, and wanted me to stand in with him. I'm not strait-laced, but I am a clergyman's son, you know, and I think there are some things which are quite beyond the pale. I only thank God that I found him out before it was too late, for he was to have married into my family."
"This is all very fine, Lee," said Abercrombie Smith curtly. "But either you are saying a great deal too much or a great deal too little."
"I give you a warning."
"If there is real reason for warning, no promise can bind you. If I see a rascal about to blow a place up with dynamite no pledge will stand in my way of preventing him."
"Ah, but I cannot prevent him, and I can do nothing but warn you."
"Without saying what you warn me against."
"Against Bellingham."
"But that is childish. Why should I fear him, or any man?"
"I can't tell you. I can only entreat you to change your rooms. You are in danger where you are. I don't even say that Bellingham would wish to injure you. But it might happen, for he is a dangerous neighbour just now."
"Perhaps I know more than you think," said Smith, looking keenly at the young man's boyish, earnest face. "Suppose I tell you that some one else shares Bellingham's rooms."
Monkhouse Lee sprang from his chair in uncontrollable excitement.
"You know, then?" he gasped.
"A woman."
Lee dropped back again with a groan.
"My lips are sealed," he said. "I must not speak."
"Well, anyhow," said Smith, rising, "it is not likely that I should allow myself to be frightened out of rooms which suit me very nicely. It would be a little too feeble for me to move out all my goods and chattels because you say that Bellingham might in some unexplained way do me an injury. I think that I'll just take my chance, and stay where I am, and as I see that it's nearly five o'clock, I must ask you to excuse me."
He bade the young student adieu in a few curt words, and made his way homeward through the sweet spring evening feeling half-ruffled, half-amused, as any other strong, unimaginative man might who has been menaced by a vague and shadowy danger.
There was one little indulgence which Abercrombie Smith always allowed himself, however closely his work might press upon him. Twice a week, on the Tuesday and the Friday, it was his invariable custom to walk over to Farlingford, the residence of Dr. Plumptree Peterson, situated about a mile and a half out of Oxford. Peterson had been a close friend of Smith's elder brother Francis, and as he was a bachelor, fairly well-to-do, with a good cellar and a better library, his house was a pleasant goal for a man who was in need of a brisk walk. Twice a week, then, the medical student would swing out there along the dark country roads, and spend a pleasant hour in Peterson's comfortable study, discussing, over a glass of old port, the gossip of the 'varsity or the latest developments of medicine or of surgery.
On the day which followed his interview with Monkhouse Lee, Smith shut up his books at a quarter past eight, the hour when he usually started for his friend's house. As he was leaving his room, however, his eyes chanced to fall upon one of the books which Bellingham had lent him, and his conscience pricked him for not having returned it. However repellent the man might be, he should not be treated with discourtesy. Taking the book, he walked downstairs and knocked at his neighbour's door. There was no answer; but on turning the handle he found that it was unlocked. Pleased at the thought of avoiding an interview, he stepped inside, and placed the book with his card upon the table.
The lamp was turned half down, but Smith could see the details of the room plainly enough. It was all much as he had seen it before—the frieze, the animal-headed gods, the banging crocodile, and the table littered over with papers and dried leaves. The mummy case stood upright against the wall, but the mummy itself was missing. There was no sign of any second occupant of the room, and he felt as he withdrew that he had probably done Bellingham an injustice. Had he a guilty secret to preserve, he would hardly leave his door open so that all the world might enter.
The spiral stair was as black as pitch, and Smith was slowly making his way down its irregular steps, when he was suddenly conscious that something had passed him in the darkness. There was a faint sound, a whiff of air, a light brushing past his elbow, but so slight that he could scarcely be certain of it. He stopped and listened, but the wind was rustling among the ivy outside, and he could hear nothing else.
"Is that you, Styles?" he shouted.
There was no answer, and all was still behind him. It must have been a sudden gust of air, for there were crannies and cracks in the old turret. And yet he could almost have sworn that he heard a footfall by his very side. He had emerged into the quadrangle, still turning the matter over in his head, when a man came running swiftly across the smooth-cropped lawn.
"Is that you, Smith?"
"Hullo, Hastie!"
"For God's sake come at once! Young Lee is drowned! Here's Harrington of King's with the news. The doctor is out. You'll do, but come along at once. There may be life in him."
"Have you brandy?"
"No."
"I'll bring some. There's a flask on my table."
Smith bounded up the stairs, taking three at a time, seized the flask, and was rushing down with it, when, as he passed Bellingham's room, his eyes fell upon something which left him gasping and staring upon the landing.
The door, which he had closed behind him, was now open, and right in front of him, with the lamp-light shining upon it, was the mummy case. Three minutes ago it had been empty. He could swear to that. Now it framed the lank body of its horrible occupant, who stood, grim and stark, with his black shrivelled face towards the door. The form was lifeless and inert, but it seemed to Smith as he gazed that there still lingered a lurid spark of vitality, some faint sign of consciousness in the little eyes which lurked in the depths of the hollow sockets. So astounded and shaken was he that he had forgotten his errand, and was still staring at the lean, sunken figure when the voice of his friend below recalled him to himself.
"Come on, Smith!" he shouted. "It's life and death, you know. Hurry up! Now, then," he added, as the medical student reappeared, "let us do a sprint. It is well under a mile, and we should do it in five minutes. A human life is better worth running for than a pot."
Neck and neck they dashed through the darkness, and did not pull up until, panting and spent, they had reached the little cottage by the river. Young Lee, limp and dripping like a broken water-plant, was stretched upon the sofa, the green scum of the river upon his black hair, and a fringe of white foam upon his leaden-hued lips. Beside him knelt his fellow-student Harrington, endeavouring to chafe some warmth back into his rigid limbs.
"I think there's life in him," said Smith, with his hand to the lad's side. "Put your watch glass to his lips. Yes, there's dimming on it. You take one arm, Hastie. Now work it as I do, and we'll soon pull him round."
For ten minutes they worked in silence, inflating and depressing the chest of the unconscious man. At the end of that time a shiver ran through his body, his lips trembled, and he opened his eyes. The three students burst out into an irrepressible cheer.
"Wake up, old chap. You've frightened us quite enough."
"Have some brandy. Take a sip from the flask."
"He's all right now," said his companion Harrington. "Heavens, what a fright I got! I was reading here, and he had gone for a stroll as far as the river, when I heard a scream and a splash. Out I ran, and by the time that I could find him and fish him out, all life seemed to have gone. Then Simpson couldn't get a doctor, for he has a game-leg, and I had to run, and I don't know what I'd have done without you fellows. That's right, old chap. Sit up."
Monkhouse Lee had raised himself on his hands, and looked wildly about him.
"What's up?" he asked. "I've been in the water. Ah, yes; I remember."
A look of fear came into his eyes, and he sank his face into his hands.
"How did you fall in?"
"I didn't fall in."
"How, then?"
"I was thrown in. I was standing by the bank, and something from behind picked me up like a feather and hurled me in. I heard nothing, and I saw nothing. But I know what it was, for all that."
"And so do I," whispered Smith.
Lee looked up with a quick glance of surprise. "You've learned, then!" he said. "You remember the advice I gave you?"
"Yes, and I begin to think that I shall take it."
"I don't know what the deuce you fellows are talking about," said Hastie, "but I think, if I were you, Harrington, I should get Lee to bed at once. It will be time enough to discuss the why and the wherefore when he is a little stronger. I think, Smith, you and I can leave him alone now. I am walking back to college; if you are coming in that direction, we can have a chat."
But it was little chat that they had upon their homeward path. Smith's mind was too full of the incidents of the evening, the absence of the mummy from his neighbour's rooms, the step that passed him on the stair, the reappearance—the extraordinary, inexplicable reappearance of the grisly thing—and then this attack upon Lee, corresponding so closely to the previous outrage upon another man against whom Bellingham bore a grudge. All this settled in his thoughts, together with the many little incidents which had previously turned him against his neighbour, and the singular circumstances under which he was first called in to him. What had been a dim suspicion, a vague, fantastic conjecture, had suddenly taken form, and stood out in his mind as a grim fact, a thing not to be denied. And yet, how monstrous it was! how unheard of! how entirely beyond all bounds of human experience. An impartial judge, or even the friend who walked by his side, would simply tell him that his eyes had deceived him, that the mummy had been there all the time, that young Lee had tumbled into the river as any other man tumbles into a river, and that a blue pill was the best thing for a disordered liver. He felt that he would have said as much if the positions had been reversed. And yet he could swear that Bellingham was a murderer at heart, and that he wielded a weapon such as no man had ever used in all the grim history of crime.
Hastie had branched off to his rooms with a few crisp and emphatic comments upon his friend's unsociability, and Abercrombie Smith crossed the quadrangle to his corner turret with a strong feeling of repulsion for his chambers and their associations. He would take Lee's advice, and move his quarters as soon as possible, for how could a man study when his ear was ever straining for every murmur or footstep in the room below? He observed, as he crossed over the lawn, that the light was still shining in Bellingham's window, and as he passed up the staircase the door opened, and the man himself looked out at him. With his fat, evil face he was like some bloated spider fresh from the weaving of his poisonous web.
"Good-evening," said he. "Won't you come in?"
"No," cried Smith, fiercely.
"No? You are busy as ever? I wanted to ask you about Lee. I was sorry to hear that there was a rumour that something was amiss with him."
His features were grave, but there was the gleam of a hidden laugh in his eyes as he spoke. Smith saw it, and he could have knocked him down for it.
"You'll be sorrier still to hear that Monkhouse Lee is doing very well, and is out of all danger," he answered. "Your hellish tricks have not come off this time. Oh, you needn't try to brazen it out. I know all about it."
Bellingham took a step back from the angry student, and half-closed the door as if to protect himself.
"You are mad," he said. "What do you mean? Do you assert that I had anything to do with Lee's accident?"
"Yes," thundered Smith. "You and that bag of bones behind you; you worked it between you. I tell you what it is, Master B., they have given up burning folk like you, but we still keep a hangman, and, by George! if any man in this college meets his death while you are here, I'll have you up, and if you don't swing for it, it won't be my fault. You'll find that your filthy Egyptian tricks won't answer in England."
"You're a raving lunatic," said Bellingham.
"All right. You just remember what I say, for you'll find that I'll be better than my word."
The door slammed, and Smith went fuming up to his chamber, where he locked the door upon the inside, and spent half the night in smoking his old briar and brooding over the strange events of the evening.
Next morning Abercrombie Smith heard nothing of his neighbour, but Harrington called upon him in the afternoon to say that Lee was almost himself again. All day Smith stuck fast to his work, but in the evening he determined to pay the visit to his friend Dr. Peterson upon which he had started upon the night before. A good walk and a friendly chat would be welcome to his jangled nerves.
Bellingham's door was shut as he passed, but glancing back when he was some distance from the turret, he saw his neighbour's head at the window outlined against the lamp-light, his face pressed apparently against the glass as he gazed out into the darkness. It was a blessing to be away from all contact with him, but if for a few hours, and Smith stepped out briskly, and breathed the soft spring air into his lungs. The half-moon lay in the west between two Gothic pinnacles, and threw upon the silvered street a dark tracery from the stone-work above. There was a brisk breeze, and light, fleecy clouds drifted swiftly across the sky. Old's was on the very border of the town, and in five minutes Smith found himself beyond the houses and between the hedges of a May-scented Oxfordshire lane.
It was a lonely and little frequented road which led to his friend's house. Early as it was, Smith did not meet a single soul upon his way. He walked briskly along until he came to the avenue gate, which opened into the long gravel drive leading up to Farlingford. In front of him he could see the cosy red light of the windows glimmering through the foliage. He stood with his hand upon the iron latch of the swinging gate, and he glanced back at the road along which he had come. Something was coming swiftly down it.
It moved in the shadow of the hedge, silently and furtively, a dark, crouching figure, dimly visible against the black background. Even as he gazed back at it, it had lessened its distance by twenty paces, and was fast closing upon him. Out of the darkness he had a glimpse of a scraggy neck, and of two eyes that will ever haunt him in his dreams. He turned, and with a cry of terror he ran for his life up the avenue. There were the red lights, the signals of safety, almost within a stone's throw of him. He was a famous runner, but never had he run as he ran that night.
The heavy gate had swung into place behind him, but he heard it dash open again before his pursuer. As he rushed madly and wildly through the night, he could hear a swift, dry patter behind him, and could see, as he threw back a glance, that this horror was bounding like a tiger at his heels, with blazing eyes and one stringy arm outthrown. Thank God, the door was ajar. He could see the thin bar of light which shot from the lamp in the hall. Nearer yet sounded the clatter from behind. He heard a hoarse gurgling at his very shoulder. With a shriek he flung himself against the door, slammed and bolted it behind him, and sank half-fainting on to the hall chair.
"My goodness, Smith, what's the matter?" asked Peterson, appearing at the door of his study.
"Give me some brandy!"
Peterson disappeared, and came rushing out again with a glass and a decanter.
"You need it," he said, as his visitor drank off what he poured out for him. "Why, man, you are as white as a cheese."
Smith laid down his glass, rose up, and took a deep breath.
"I am my own man again now," said he. "I was never so unmanned before. But, with your leave, Peterson, I will sleep here to-night, for I don't think I could face that road again except by daylight. It's weak, I know, but I can't help it."
Peterson looked at his visitor with a very questioning eye.
"Of course you shall sleep here if you wish. I'll tell Mrs. Burney to make up the spare bed. Where are you off to now?"
"Come up with me to the window that overlooks the door. I want you to see what I have seen."
They went up to the window of the upper hall whence they could look down upon the approach to the house. The drive and the fields on either side lay quiet and still, bathed in the peaceful moonlight.
"Well, really, Smith," remarked Peterson, "it is well that I know you to be an abstemious man. What in the world can have frightened you?"
"I'll tell you presently. But where can it have gone? Ah, now look, look! See the curve of the road just beyond your gate."
"Yes, I see; you needn't pinch my arm off. I saw someone pass. I should say a man, rather thin, apparently, and tall, very tall. But what of him? And what of yourself? You are still shaking like an aspen leaf."
"I have been within hand-grip of the devil, that's all. But come down to your study, and I shall tell you the whole story."
He did so. Under the cheery lamplight, with a glass of wine on the table beside him, and the portly form and florid face of his friend in front, he narrated, in their order, all the events, great and small, which had formed so singular a chain, from the night on which he had found Bellingham fainting in front of the mummy case until his horrid experience of an hour ago.
"There now," he said as he concluded, "that's the whole black business. It is monstrous and incredible, but it is true."
Dr. Plumptree Peterson sat for some time in silence with a very puzzled expression upon his face.
"I never heard of such a thing in my life, never!" he said at last. "You have told me the facts. Now tell me your inferences."
"You can draw your own."
"But I should like to hear yours. You have thought over the matter, and I have not."
"Well, it must be a little vague in detail, but the main points seem to me to be clear enough. This fellow Bellingham, in his Eastern studies, has got hold of some infernal secret by which a mummy—or possibly only this particular mummy—can be temporarily brought to life. He was trying this disgusting business on the night when he fainted. No doubt the sight of the creature moving had shaken his nerve, even though he had expected it. You remember that almost the first words he said were to call out upon himself as a fool. Well, he got more hardened afterwards, and carried the matter through without fainting. The vitality which he could put into it was evidently only a passing thing, for I have seen it continually in its case as dead as this table. He has some elaborate process, I fancy, by which he brings the thing to pass. Having done it, he naturally bethought him that he might use the creature as an agent. It has intelligence and it has strength. For some purpose he took Lee into his confidence; but Lee, like a decent Christian, would have nothing to do with such a business. Then they had a row, and Lee vowed that he would tell his sister of Bellingham's true character. Bellingham's game was to prevent him, and he nearly managed it, by setting this creature of his on his track. He had already tried its powers upon another man—Norton—towards whom he had a grudge. It is the merest chance that he has not two murders upon his soul. Then, when I taxed him with the matter, he had the strongest reasons for wishing to get me out of the way before I could convey my knowledge to anyone else. He got his chance when I went out, for he knew my habits, and where I was bound for. I have had a narrow shave, Peterson, and it is mere luck you didn't find me on your doorstep in the morning. I'm not a nervous man as a rule, and I never thought to have the fear of death put upon me as it was to-night."
"My dear boy, you take the matter too seriously," said his companion. "Your nerves are out of order with your work, and you make too much of it. How could such a thing as this stride about the streets of Oxford, even at night, without being seen?"
"It has been seen. There is quite a scare in the town about an escaped ape, as they imagine the creature to be. It is the talk of the place."
"Well, it's a striking chain of events. And yet, my dear fellow, you must allow that each incident in itself is capable of a more natural explanation."
"What! even my adventure of to-night?"
"Certainly. You come out with your nerves all unstrung, and your head full of this theory of yours. Some gaunt, half-famished tramp steals after you, and seeing you run, is emboldened to pursue you. Your fears and imagination do the rest."
"It won't do, Peterson; it won't do."
"And again, in the instance of your finding the mummy case empty, and then a few moments later with an occupant, you know that it was lamplight, that the lamp was half turned down, and that you had no special reason to look hard at the case. It is quite possible that you may have overlooked the creature in the first instance."
"No, no; it is out of the question."
"And then Lee may have fallen into the river, and Norton been garrotted. It is certainly a formidable indictment that you have against Bellingham; but if you were to place it before a police magistrate, he would simply laugh in your face."
"I know he would. That is why I mean to take the matter into my own hands."
"Eh?"
"Yes; I feel that a public duty rests upon me, and, besides, I must do it for my own safety, unless I choose to allow myself to be hunted by this beast out of the college, and that would be a little too feeble. I have quite made up my mind what I shall do. And first of all, may I use your paper and pens for an hour?"
"Most certainly. You will find all that you want upon that side table."
Abercrombie Smith sat down before a sheet of foolscap, and for an hour, and then for a second hour his pen travelled swiftly over it. Page after page was finished and tossed aside while his friend leaned back in his arm-chair, looking across at him with patient curiosity. At last, with an exclamation of satisfaction, Smith sprang to his feet, gathered his papers up into order, and laid the last one upon Peterson's desk.
"Kindly sign this as a witness," he said.
"A witness? Of what?"
"Of my signature, and of the date. The date is the most important. Why, Peterson, my life might hang upon it."
"My dear Smith, you are talking wildly. Let me beg you to go to bed."
"On the contrary, I never spoke so deliberately in my life. And I will promise to go to bed the moment you have signed it."
"But what is it?"
"It is a statement of all that I have been telling you to-night. I wish you to witness it."
"Certainly," said Peterson, signing his name under that of his companion. "There you are! But what is the idea?"
"You will kindly retain it, and produce it in case I am arrested."
"Arrested? For what?"
"For murder. It is quite on the cards. I wish to be ready for every event. There is only one course open to me, and I am determined to take it."
"For Heaven's sake, don't do anything rash!"
"Believe me, it would be far more rash to adopt any other course. I hope that we won't need to bother you, but it will ease my mind to know that you have this statement of my motives. And now I am ready to take your advice and to go to roost, for I want to be at my best in the morning."
Abercrombie Smith was not an entirely pleasant man to have as an enemy. Slow and easytempered, he was formidable when driven to action. He brought to every purpose in life the same deliberate resoluteness which had distinguished him as a scientific student. He had laid his studies aside for a day, but he intended that the day should not be wasted. Not a word did he say to his host as to his plans, but by nine o'clock he was well on his way to Oxford.
In the High Street he stopped at Clifford's, the gun-maker's, and bought a heavy revolver, with a box of central-fire cartridges. Six of them he slipped into the chambers, and half-cocking the weapon, placed it in the pocket of his coat. He then made his way to Hastie's rooms, where the big oarsman was lounging over his breakfast, with the Sporting Times propped up against the coffeepot.
"Hullo! What's up?" he asked. "Have some coffee?"
"No, thank you. I want you to come with me, Hastie, and do what I ask you."
"Certainly, my boy."
"And bring a heavy stick with you."
"Hullo!" Hastie stared. "Here's a hunting-crop that would fell an ox."
"One other thing. You have a box of amputating knives. Give me the longest of them."
"There you are. You seem to be fairly on the war trail. Anything else?"
"No; that will do." Smith placed the knife inside his coat, and led the way to the quadrangle. "We are neither of us chickens, Hastie," said he. "I think I can do this job alone, but I take you as a precaution. I am going to have a little talk with Bellingham. If I have only him to deal with, I won't, of course, need you. If I shout, however, up you come, and lam out with your whip as hard as you can lick. Do you understand?"
"All right. I'll come if I hear you bellow."
"Stay here, then. It may be a little time, but don't budge until I come down."
"I'm a fixture."
Smith ascended the stairs, opened Bellingham's door and stepped in. Bellingham was seated behind his table, writing. Beside him, among his litter of strange possessions, towered the mummy case, with its sale number 249 still stuck upon its front, and its hideous occupant stiff and stark within it. Smith looked very deliberately round him, closed the door, locked it, took the key from the inside, and then stepping across to the fireplace, struck a match and set the fire alight. Bellingham sat staring, with amazement and rage upon his bloated face.
"Well, really now, you make yourself at home," he gasped.
Smith sat himself deliberately down, placing his watch upon the table, drew out his pistol, cocked it, and laid it in his lap. Then he took the long amputating knife from his bosom, and threw it down in front of Bellingham.
"Now, then," said he, "just get to work and cut up that mummy."
"Oh, is that it?" said Bellingham with a sneer.
"Yes, that is it. They tell me that the law can't touch you. But I have a law that will set matters straight. If in five minutes you have not set to work, I swear by the God who made me that I will put a bullet through your brain!"
"You would murder me?"
Bellingham had half risen, and his face was the colour of putty.
"Yes."
"And for what?"
"To stop your mischief. One minute has gone."
"But what have I done?"
"I know and you know."
"This is mere bullying."
"Two minutes are gone."
"But you must give reasons. You are a madman—a dangerous madman. Why should I destroy my own property? It is a valuable mummy."
"You must cut it up, and you must burn it."
"I will do no such thing."
"Four minutes are gone."
Smith took up the pistol and he looked towards Bellingham with an inexorable face. As the second-hand stole round, he raised his hand, and the finger twitched upon the trigger.
"There! there! I'll do it!" screamed Bellingham.
In frantic haste he caught up the knife and hacked at the figure of the mummy, ever glancing round to see the eye and the weapon of his terrible visitor bent upon him. The creature crackled and snapped under every stab of the keen blade. A thick yellow dust rose up from it. Spices and dried essences rained down upon the floor. Suddenly, with a rending crack, its backbone snapped asunder, and it fell, a brown heap of sprawling limbs, upon the floor.
"Now into the fire!" said Smith.
The flames leaped and roared as the dried and tinderlike debris was piled upon it. The little room was like the stoke-hole of a steamer and the sweat ran down the faces of the two men; but still the one stooped and worked, while the other sat watching him with a set face. A thick, fat smoke oozed out from the fire, and a heavy smell of burned rosin and singed hair filled the air. In a quarter of an hour a few charred and brittle sticks were all that was left of Lot No. 249.
"Perhaps that will satisfy you," snarled Bellingham, with hate and fear in his little grey eyes as he glanced back at his tormenter.
"No; I must make a clean sweep of all your materials. We must have no more devil's tricks. In with all these leaves! They may have something to do with it."
"And what now?" asked Bellingham, when the leaves also had been added to the blaze.
"Now the roll of papyrus which you had on the table that night. It is in that drawer, I think."
"No, no," shouted Bellingham. "Don't burn that! Why, man, you don't know what you do. It is unique; it contains wisdom which is nowhere else to be found."
"Out with it!"
"But look here, Smith, you can't really mean it. I'll share the knowledge with you. I'll teach you all that is in it. Or, stay, let me only copy it before you burn it!"
Smith stepped forward and turned the key in the drawer. Taking out the yellow, curled roll of paper, he threw it into the fire, and pressed it down with his heel. Bellingham screamed, and grabbed at it; but Smith pushed him back, and stood over it until it was reduced to a formless grey ash.
"Now, Master B.," said he, "I think I have pretty well drawn your teeth. You'll hear from me again, if you return to your old tricks. And now good-morning, for I must go back to my studies."
And such is the narrative of Abercrombie Smith as to the singular events which occurred in Old College, Oxford, in the spring of '84. As Bellingham left the university immediately afterwards, and was last heard of in the Soudan, there is no one who can contradict his statement. But the wisdom of men is small, and the ways of nature are strange, and who shall put a bound to the dark things which may be found by those who seek for them?
Sir Arthur Conan Doyle (1859 – 1930)
Round the Red Lamp: Being Facts and Fancies of Medical Life
Lot No. 249 (#12)
fleursdumal.nl magazine
More in: Doyle, Arthur Conan, Doyle, Arthur Conan, DRUGS & MEDICINE & LITERATURE, Round the Red Lamp
---
De laatste deur (nieuwe herziene en zeer uitgebreide editie)
door Jeroen Brouwers
Liefde-literatuur-dood is de thematische drie-eenheid binnen het oeuvre van Jeroen Brouwers. Zijn fascinatie voor zelfmoord dateert van het begin van de jaren zeventig, toen een vriendin zich het leven had benomen. Brouwers' wens om het zelfmoordraadsel te begrijpen resulteerde in het inmiddels legendarische boek De laatste deur.
Dit is de ingrijpend herziene en zeer uitgebreide editie van het dertig jaar geleden verschenen werk, dat handelt over de zelfverkozen dood van Nederlandstalige schrijvers. Vanuit gevoelens van mededogen, begrip en solidariteit met hen die in het verleden en de meer recente tijd de hand aan zichzelf sloegen (van wie hij er enkelen van zeer nabij heeft gekend), poogt Brouwers aan de hand van hun literaire werk een mogelijke verklaring te vinden voor hun ultieme daad.
Brouwers karakteriseert op integere en invoelende wijze uiteenlopende figuren als François Haverschmidt (Piet Paaltjens), Menno ter Braak, Halbo Kool, Jan Emmens, Jan Arends, Dirk de Witte, Jan Emiel Daele, Jotie T'Hooft en tal van anderen. Deze nieuwe editie bevat ook levensgeschiedenissen van overledenen in de laatste jaren: Adriaan Venema, Anil Ramdas, Nanne Tepper, Joost Zwagerman en Wim Brands.
Aan De laatste deur is een supplement toegevoegd (De zwarte zon, De versierde dood en verspreide opstellen) met essays over buitenlandse schrijvers en onderwerpen als zelfmoordverenigingen en –sekten, en geruchten en verzinsels over zelfmoord. Een aantal van deze opstellen is niet eerder in boekvorm verschenen.
Auteur(s) : Jeroen Brouwers
Uitgeverij : Atlas Contact
ISBN : 9789045021089
Taal : Nederlands
Uitvoering : Hardcover
Aantal pagina's : 1400
Verschijningsdatum : 15-03-2017
Afmetingen : 314 x 254 x 27 mm.
Gewicht : 700 gr.
fleursdumal.nl magazine
More in: - Archive Tombeau de la jeunesse, - Book News, Art & Literature News, Babylon, Frans, Brands, Wim, DRUGS & MEDICINE & LITERATURE, Galerie des Morts, Jeroen Brouwers, Zwagerman, Joost
---
Museum De Lakenhal heeft op de veiling in Londen een zeldzaam, abstract schilderij aangekocht van Theo van Doesburg. Hij schilderde Contra-compositie VII in 1924 in Parijs, in de hoogtijdagen van De Stijl. Precies 100 jaar nadat Theo van Doesburg in 1917 in Leiden het gelijknamige tijdschrift De Stijl oprichtte, kan Museum De Lakenhal dit topstuk van internationaal belang voor altijd toevoegen aan de collectie. Contra-compositie VII werd aangekocht dankzij de genereuze steun van de Vereniging Rembrandt – mede dankzij haar Nationaal Fonds Kunstbezit, het Mondriaan Fonds, het VSBfonds, de Vereniging van Belangstellenden in Museum De Lakenhal, het Lucas van Leyden Mecenaat, de gemeente Leiden, het De Banderfonds en een aantal anonieme, particuliere schenkers.
Zonder de hulp van de Vereniging Rembrandt en haar Nationaal Fonds Kunstbezit was het voor Museum De Lakenhal onmogelijk geweest de benodigde gelden op tijd bij elkaar te krijgen. "De Vereniging Rembrandt heeft waardering voor de voorbeeldige wijze waarop Museum De Lakenhal zich de afgelopen jaren heeft ingezet om De Stijl context te geven in de verzameling en voor de ambitie die het museum ook nu weer tentoonspreidt."
Oorsprong van De Stijl
Leiden is de bakermat De Stijl. Van 1916 tot 1921 woonde Theo van Doesburg in de stad. Van hieruit ontwikkelde hij zijn avant-garde kunst en bouwde hij aan een Europees netwerk van vernieuwende kunstenaars, architecten en vormgevers. Museum De Lakenhal biedt onderdak aan een reeks van ruim vijftig werken die het ontstaan van De Stijl belichten, maar beschikte tot nu toe nog niet over een iconisch topstuk. Contra-Compositie VII is een aansprekend voorbeeld van De Stijl, zoals die door Theo van Doesburg gepropageerd werd. In het schilderij is duidelijk de invloed van Piet Mondriaan te zien, met wie hij na zijn vestiging in Parijs in oktober 1923 gedurende een korte periode intensief optrok. De visuele kwaliteit en de moderne uitstraling van Contra-Compositie VII maken in één klap duidelijk hoe krachtig de verandering was waar Theo van Doesburg en zijn tijdgenoten voor stonden.
Voor Museum De Lakenhal was het een uitzonderlijke kans dit iconische schilderij van Theo Van Doesburg uit de hoogtijdagen van De Stijl te verwerven. Anders dan bijvoorbeeld Mondriaan, beoefende Van Doesburg vele verschillende disciplines en schilderde hij relatief weinig. Tot nu toe bevonden zich in Nederlandse museale collecties in totaal slechts vijf abstracte schilderijen van zijn hand uit de jaren twintig. De beste schilderijen uit die tijd werden door zijn weduwe Nelly van Doesburg in 1947/48 verkocht aan musea en verzamelaars in de Verenigde Staten, tijdens een reis die zij maakte op uitnodiging van haar goede vriendin Peggy Guggenheim. Ook Contra-Compositie VII behoorde tot die reeks. Met de aankoop van dit schilderij komt het werk nu naar Nederland.
Deze bijzondere verwerving is mogelijk dankzij een genereus schenkingsbeleid. De Vereniging van Belangstellenden in Museum De Lakenhal doneerde een speciale jubileumbijdrage ter gelegenheid van het 100-jarig bestaan in 2018. Haro Schultz van Haegen, voorzitter van de vereniging: "Deze aanwinst voor de collectie van Museum De Lakenhal is echt bijzonder te noemen. Een schilderij van Van Doesburg van deze kwaliteit komt zelden op de markt. De vriendenvereniging van Museum De Lakenhal (VBL) was al langer van plan om voor ons jubileumjaar in 2018 het museum een mooi cadeau te doen. Dat wij dat in deze vorm met onze bijdrage kunnen doen, vinden wij heel passend. 100 jaar De Stijl, en volgend jaar 100 jaar VBL – het kan niet mooier".
Museumdirecteur Meta Knol is verguld met de aanwinst: "Museum De Lakenhal is sinds kort gesloten voor de restauratie van het 17e-eeuwse Rijksmonument en uitbreiding met een geheel nieuwe tentoonstellingsvleugel. Contra-Compositie VII zal bij de feestelijke heropening in 2019 de kroon zijn op de nieuwe collectieopstelling, waarin voor het eerst ook een permanente presentatie wordt gewijd aan Theo van Doesburg en de oprichting van De Stijl. In het vernieuwde Museum De Lakenhal start de iconische reis door de collectie straks bij Lucas van Leydens Laatste Oordeel, om te eindigen bij de radicale moderniteit van Theo van Doesburg. "
Presentatie Contra-Compositie VII
De nieuwe aanwinst is straks te bewonderen in het stadhuis van Leiden. Daar zal het schilderij na aankomst in Nederland voor één dag getoond worden in de Burgerzaal, met gratis toegang voor iedereen. Vervolgens wordt het schilderij tot de heropening van Museum De Lakenhal (voorjaar 2019) in bruikleen gegeven aan het Rijksmuseum. Met dit museum heeft Museum De Lakenhal sinds 2014 een samenwerkingsovereenkomst. Het Rijksmuseum toont het schilderij in een speciale opstelling ter gelegenheid van het jubileumjaar 100 jaar De Stijl. In oktober publiceert het Rijksmuseum in samenwerking met Museum De Lakenhal een publicatie over Peggy Guggenheim en Nelly van Doesburg, geschreven door Doris Wintgens-Hötte. Daarin komt ook Contra-Compositie VII aan de orde. Dit boek zal op 6 oktober 2017 tijdens een De Stijl-symposium worden gepresenteerd in het Rijksmuseum.
Museum De Lakenhal is het museum voor kunst, kunstnijverheid en geschiedenis van de stad Leiden. Tot de hoogtepunten uit de collectie behoren werken van oude meesters als Lucas van Leyden, Rembrandt van Rijn en Jan Steen, maar ook van moderne kunstenaars als Theo van Doesburg, Jan Wolkers en Erwin Olaf. Museum De Lakenhal maakt kwaliteitsvolle tentoonstellingen van (inter)nationaal belang op basis van Leidse bronnen. Het museum profileert zich als een vernieuwend netwerkmuseum en verbindt heden en verleden door bezoekers te inspireren met oude en nieuwe gezichtspunten.
Museum De Lakenhal
Oude Singel 32
2312 RA Leiden
# Meer informatie op website Museum Lakenhal
fleursdumal.nl magazine
More in: Antony Kok, Art & Literature News, Constructivism, Constuctivisme, Dada, De Stijl, Doesburg, Theo van, Essays about Van Doesburg, Kok, Mondriaan, Schwitters, Milius & Van Moorsel, Kok, Antony, Theo van Doesburg, Theo van Doesburg
---
Older Entries »
Thank you for reading FLEURSDUMAL.NL - magazine for art & literature