TRANSLATION ARCHIVE
·
Ivory Pearl by Jean-Patrick Manchette
·
49e poetry international festival rotterdam – 29/05 – 03/06 2018
·
Lecture & rencontre: Kate Tempest à Paris – Écoute la ville tomber
·
'Riskante relaties', nieuwe vertaling van Martin de Haan van Les Liaisons dangereuses van Pierre Ambroise Choderlos de Laclos
·
Nomineer een pionier voor de Pé Hawinkels Prijs
·
Toneelschuur Producties met adembenemende voorstelling van 'Het lijden van de jonge Werther'
·
Michel Houellebecq: Unreconciled. Poems 1991–2013
·
Gedicht 'Theater' van Jef van KEMPEN vertaald door Bernard ODENDAAL
·
LAURAN TOORIANS: Dafydd ap Gwilym
·
"ZWARTE VENUS" – 50 GEDICHTEN UIT "LES FLEURS DU MAL" VAN CHARLES BAUDELAIRE VERTAALD DOOR PAUL CLAES
·
OSIP MANDELSTAM: I DETEST THE LIGHT
·
WILLIAM BLAKE: VERZEN VAN ONSCHULD EN ERVARING (VERTALING CORNELIS W. SCHONEVELD) -2-
Set in Cuba's Sierra Maestra in the 1950s, in the days leading up to the Revolution–Manchette's unfinished masterpiece with a fearless female protagonist.
Out of the wreckage of World War II swaggers Ivory Pearl, so named (rhymes with girl) by some British soldiers who made her their mascot, a mere kid, orphaned, survivor of God knows what, but fluent in French, English, smoking, and drinking. In Berlin, Ivy meets Samuel Farakhan, a rich closeted intelligence officer. Farakhan proposes to adopt her and help her to become the photographer she wants to be; his relationship to her will provide a certain cover for him. And she is an asset. The deal is struck…
1956: Ivy has seen every conflict the postwar world has on offer, from Vietnam to East Berlin, and has published her photographs in slick periodicals, but she is sick to death of death and bored with life and love. It's time for a break. Ivy heads to Cuba, the Sierra Maestra.
History, however, doesn't take vacations.
Ivory Pearl was Jean-Patrick Manchette's last book, representing a new turn in his writing. It was to be the first of a series of ambitious historical thrillers about the "wrong times" we live in. Though left unfinished when Manchette died, the book, whose full plot has been filled in here from the author's notes, is a masterpiece of bold suspense and black comedy: chilling, caustic, and perfectly choreographed.
Jean-Patrick Manchette (1942–1995) was a genre-redefining French crime novelist, screenwriter, critic, and translator. Born in Marseille to a family of relatively modest means, Manchette grew up in a southwestern suburb of Paris, where he wrote from an early age. While a student of English literature at the Sorbonne, he contributed articles to the newspaper La Voie communiste and became active in the national students' union.
In 1961 he married, and with his wife Mélissa began translating American crime fiction—he would go on to translate the works of such writers as Donald Westlake, Ross Thomas, and Margaret Millar, often for Gallimard's Série noire.  Throughout the 1960s Manchette supported himself with various jobs writing television scripts, screenplays, young-adult books, and film novelizations. In 1971 he published his first novel, a collaboration with Jean-Pierre Bastid, and embarked on his literary career in earnest, producing ten subsequent works over the course of the next two decades and establishing a new genre of French novel, the néo-polar (distinguished from traditional detective novel, or polar, by its political engagement and social radicalism). During the 1980s, Manchette published celebrated translations of Alan Moore's Watchmen graphic novels for a bande-dessinée publishing house co-founded by his son, Doug Headline. In addition to Fatale (also available as an NYRB Classic), Manchette's novels Three to Kill and The Prone Gunman, as well as Jacques Tardi's graphic-novel adaptations of them (titled West Coast Blues and Like a Sniper Lining Up His Shot, respectively), are available in English.
Ivory Pearl
by Jean-Patrick Manchette,
translated from the French by Donald Nicholson-Smith,
introduction by Doug Headline,
with an afterword by Gary Indiana
Paperback – $14.95
Published by NYRB
An NYRB Classics Original
Publication Date: May 1, 2018
208 Pages
ISBN 9781681372105
French Literature
Literary Fiction
new translations
fleursdumal.nl magazine
More in: - Book News, - Book Stories, Archive M-N, TRANSLATION ARCHIVE
---
49e Poetry International Festival Rotterdam
Het jaarlijkse feest van de internationale poëzie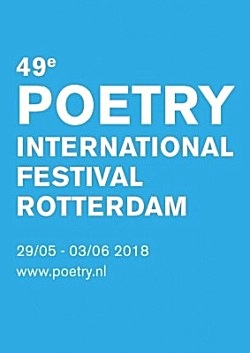 Op dinsdag 29 mei opent het 49e Poetry International Festival in Theater Rotterdam. Tot en met zondag 3 juni hoor je voor de 49e keer de mooiste gedichten uit alle windstreken en in vele talen, eerst in de Schouwburg, aansluitend in en om Locatie Witte de With.
Naast poëzievoordrachten brengt het festival films, muziek, interviews, lezingen, themabijeenkomsten en masterclasses. Een kermis van verlangen, kritiek, avontuur en troost, met de kunst van het woord als brandstof. Iedereen is uitgenodigd op het jaarlijkse feest van de poëzie.
Kom alvast in de stemming en vertaal zelf de poëzie van de festivaldichters tijdens het vertaalproject Met Andere Woorden. Vanaf 1 maart staan de eerste gedichten online. Kies je favoriete taal en dichter en ga aan de slag (zie verder de website van p.i.).

Opening POETRY+ART Gallerytour
zondag 27 mei in de Kunsthal
Opening 49e Poetry International Festival
dinsdag 29 mei in Theater Rotterdam Schouwburg
Festival tot en met 3 juni in Theater Rotterdam Witte de With
49e poetry international festival rotterdam
29/05 – 03/06 2018
# meer informatie op website poetry international
fleursdumal.nl magazine
More in: - Book Lovers, Art & Literature News, Literary Events, Poetry International, REPRESSION OF WRITERS, JOURNALISTS & ARTISTS, STREET POETRY, TRANSLATION ARCHIVE
---

Mercr. 17/01-2018 – 20h
Lecture & rencontre
Kate Tempest
Écoute la ville tomber
Rencontre animée par Clémentine Goldszal
Interprète : Marguerite Capelle
tarif : 5 € / adhérent : 0 € RÉSERVER
Maison de la Poésie
Passage Molière
157 rue Saint-Martin
75003 Paris
www.maisondelapoesieparis.com
Becky, Harry, Leon, Pete. Quatre jeunes gens dans le Londres d'aujourd'hui. Ils ont des rêves, des aspirations, que la ville nourrit puis feint d'encourager pour mieux les broyer. Écoute la ville tomber est le roman d'une génération abîmée par le cynisme mais qui refuse d'abandonner l'utopie. Kate Tempest attrape le lecteur à chaque phrase, avec la furieuse envie de montrer le monde tel qu'il est. Sorti en 2016 en Angleterre, le roman est resté plusieurs semaines dans la liste des best-sellers du Sunday Times, atteignant les 100 000 exemplaires.
Poétesse, musicienne et performeuse mêlant rap, slam, rock & spoken word, Kate Tempest est, à 30 ans à peine, une artiste majeure du temps présent. Comparée à Zadie Smith ou à Virginie Despentes, cette jeune prodige surprend et impressionne, elle cristallise toutes les révoltes qui animent nos temps troubles.
À lire – Kate Tempest, Écoute la ville tomber, traduit de l'anglais par Madeleine Nasalik, Rivages, 2018. Les Nouveaux anciens, trad. de l'anglais par D' de Kabal et Louise Bartlett, L'Arche, 2017.
À écouter – Kate Tempest, Let Them Eat Chaos, Fiction Records, 2016.
Les nouveaux anciens
Kate Tempest 
Paru le 18 octobre 2017
Poésie, broché
Editeur Arche
Nombre de pages 72
Traduit de l'anglais par D' de Kabal et Louise Bartlett
ISBN : 978-2-85181-928-4 – €12
Dans ce poème épique urbain, Kate Tempest revisite par les mythes nos vies modernes désenchantées. Selon elle, les dieux de l'Antiquité resurgissent dans le monde contemporain à travers nos actes quotidiens de violence, de bravoure, de sacrifice ou d'amour. Nous sommes toujours mythiques, nous sommes toujours divins. Elle dépeint ainsi une traversée des âges, de la naissance à la mort de l'être humain, sans occulter ses failles, ses erreurs ni ses regrets. Célébrant l'humain trop humain des supermarchés, des rues, des bars et des open-space, elle s'inscrit dans la tradition d'un hip hop old-school, entre poésie, rap et poésie parlée. Une écriture dramatique puissamment cadencée, avec une rythmique très musicale et un « flow » à couper le souffle.
Ecoute la ville tomber
Kate Tempest
Madeleine Nasalik (Traducteur)
Traduit de l'anglais
Collection: Littérature étrangère Rivages
ISBN: 978-2-7436-4199-3
EAN: 9782743641993
Parution: janvier, 2018
400 pages
Format : 14.0 x 20.5
Prix: €22,50
Becky, Harry, Leon. Ils sont jeunes, hésitent entre le cynisme et le besoin éperdu d'utopie. Chacun a des rêves, des aspirations, que la ville nourrit et feint d'encourager pour mieux les broyer. Ce roman résonne des bruits et du rythme de notre époque, dans la prose incandescente de Kate Tempest, star du hip-hop, poétesse et artiste déjà légendaire à 30 ans à peine, admirée par Virginie Despentes, Lola Lafon ou Don DeLillo. Best-seller international, ce livre impose la jeune Anglaise comme une voix majeure de la scène littéraire d'aujourd'hui.
Kate Tempest
Lecture & rencontre
Mercr. 17/01-2018 – 20h
Maison de la Poésie
75003 Paris
fleursdumal.nl magazine
More in: Archive S-T, Archive S-T, Art & Literature News, Kate Tempest, Literary Events, Tempest, Kate, TRANSLATION ARCHIVE
---
'Wie zou er niet huiveren bij de gedachte aan alle ellende die één riskante relatie kan veroorzaken?'
Vicomte de Valmont, een geduchte libertijn, heeft net het plan opgevat om de kuise, vrome présidente de Tourvel te verleiden. Maar dan stelt marquise de Merteuil, zijn bondgenote in het kwaad, hem een ander doelwit voor: de piepjonge Cécile Volanges, met wier aanstaande echtgenoot beiden een appeltje te schillen hebben. Dat loopt niet goed af.
Pierre Ambroise Choderlos de Laclos
Choderlos de Laclos was een geboren avonturier. Hij koos voor een militaire loopbaan, maar die bracht hem slechts een saai garnizoensleven. In zijn vrije tijd schreef hij, onder meer poëzie en libretto's. Het succes kwam in 1782, met de verschijning van Les liaisons dangereuses.
Auteur: Pierre Ambroise Choderlos de Laclos
Les Liaisons dangereuses
Riskante relaties
Vertaler: Martin de Haan
Uitgeverij: De Arbeiderspers
Hardcover
Nederlands
470 pagina's
ISBN-13 9789029588874
ISBN-10 902958887X
Prijs: € 34,99
Publicatiedatum: 28-11-2017
fleursdumal.nl magazine
More in: - Book Lovers, - Book Stories, Archive K-L, Art & Literature News, Erotic literature, TRANSLATION ARCHIVE
---
De Pé Hawinkels Prijs is een nieuwe prijs voor makers en instanties die met creatieve initiatieven de grenzen van de literatuur oprekken.
Hawinkels (1942-1977) was iemand die zich niet in een hokje liet stoppen. Hij zorgde voor verbreding van de literatuur door zich bezig te houden met proza, poëzie, columns, jazzrecensies, vertalingen en zelfs songteksten (voor Herman Brood).
Welke schrijver, dichter, vertaler, journalist, filmmaker, uitgever, boekhandelaar droeg de afgelopen tijd met een bijzonder initiatief bij aan de verbreding van de literatuur? Dit kan zowel inhoudelijk als in vorm zijn, met bijvoorbeeld een app voor lezers, een politiek pamflet, een publiciteitsstunt of een project ten behoeve van verspreiding van boeken.
Vanaf nu kunt u een literair pionier nomineren. DAT KAN VIA DE WEBSITE VAN HET WINTERTUINFESTIVAL. Een vakkundige jury buigt zich over de genomineerden en kiest een winnaar. De prijs wordt op 25 november tijdens het Wintertuinfestival uitgereikt.
De Herfst van Hawinkels
De uitreiking van de Pé Hawinkels Prijs is een onderdeel van De Herfst van Hawinkels. In 2017 is het 40 jaar geleden dat Hawinkels overleed, hij zou anders dit jaar 75 zijn geworden. Dit najaar wordt het leven en werk van Hawinkels gevierd, onder meer met een expositie, een werkconferentie en een programma met jazz en voordrachten.
Wintertuin/De Nieuwe Oost is initiatiefnemer van de Pé Hawinkels Prijs en richt zich als productiehuis nadrukkelijk op ontwikkeling binnen het vakgebied. Met deze prijs wordt vernieuwing in de literatuur beloond en onder de aandacht gebracht.
   # Meer info website wintertuinfestival  
Nomineer een pionier voor de Pé Hawinkels Prijs
fleursdumal.nl magazine
More in: - Book News, Archive G-H, Archive G-H, Art & Literature News, Hawinkels, Pé, TRANSLATION ARCHIVE, Wintertuin Festival
---
Eline Arbo, nieuwe maakster bij Toneelschuur Producties, bewerkt voor deze eerste voorstelling zelf de klassieke roman van Johann Wolfgang von Goethe, waarin Werther vecht voor zijn ideale liefde.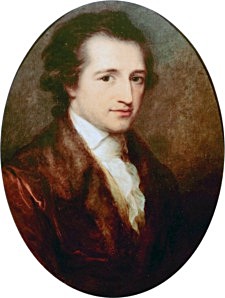 En zij daagt je uit na te denken over: Waar geloof ik in? En hoe ver ben ik bereid daarvoor te gaan?
Tijdens zijn verblijf op het platteland wordt Werther hevig verliefd op Lotte, een meisje dat al verloofd is met Albert. Hij gooit zijn hartstocht volledig in de strijd. Wanneer zijn liefde voor Lotte onbeantwoord blijft, ziet hij geen andere uitweg dan de dood.
Goethes eerste roman is na zijn publicatie in 1774, te midden van de 'Sturm und Drang'-periode, direct een ongekend succes en leidt tot een heuse 'Werther-Fieber' onder jongvolwassenen: mannen herkennen zich in zijn verhaal, kleden zich identiek aan hun held en een golf van zelfmoorden raast door Europa.
Eline Arbo over 'Het lijden van de jonge Werther'
"Ik ben gefascineerd door de stelligheid van Werther om het gevoel als richtlijn voor zijn handelen te gebruiken. Hij is volhardend in zijn houding – met de dood tot gevolg. Is hij een hysterische egoïst of ligt er juist kracht in Werthers irrationele levenswijze? Juist die spanning tussen gevoel en verstand vind ik interessant en wil ik in deze voorstelling onderzoeken."
Eline Arbo studeerde in de zomer van 2016 af aan de Regie Opleiding van de Amsterdamse Hogeschool voor de Kunsten en viel daar op met haar afstudeervoorstellingen Manifesten en Antigone. Arbo onderzoekt in haar voorstellingen sociaal maatschappelijke thema's via eigenzinnige concepten.
regie Eline Arbo tekst Johann Wolfgang von Goethe bewerking Eline Arbo gebaseerd op de vertaling van Thérèse Cornips (© 1975 Stichting Thérèse Cornips) met Diewertje Dir, Sander Plukaard, Victor IJdens decor Juul Dekker kostuums Sarah Nixon licht Varja Klosse dramaturgie Thomas Lamers muzikaal leider Thijs van Vuure met dank aan Sofie de Wilde, Roos Matla, Saar Scheerlings, Sarah Lefevre, Eva Bosma, Huib Nelissen Decorbouw
Het lijden van de jonge Werther, theater
Van: Johann Wolfgang von Goethe
Door: Toneelschuur Producties
Regie: Eline Arbo.
23/9, Toneelschuur, Haarlem.
Tournee t/m 19/10.
vr 06 okt 2017
Den Haag
Theater aan het Spui
wo 18 okt t/m
do 19 okt 2017
Amsterdam
Theater Bellevue
'Een groot expressionistisch theaterfeest' ★★★★★ Volkskrant
'Prachtige vondsten in overtuigend debuut' Haarlems Dagblad
   # Meer info website toneelschuur   

Toneelschuur Producties / Eline Arbo:
Het lijden van de jonge Werther, theater
Van Johann Wolfgang von Goethe
fleursdumal.nl magazine
More in: Archive G-H, Art & Literature News, Goethe, Johann Wolfgang von, J.W. von Goethe, THEATRE, TRANSLATION ARCHIVE
---
Selected poems from the critically acclaimed author of Atomised and Submission: Michel Houellebecq
This selection of poems chosen from four collections shines a fresh light on Michel Houellebecq and emphasises the radical singularity of his work. Drawing on similar themes as his novels, Unreconciled is a journey into the depths of individual experience and universal passions.
Divided into five parts, Unreconciled forms a narrative of love, hopelessness, catastrophe and, ultimately, redemption. In a world of supermarkets and public transport, Houellebecq manages to find traces of divine grace even as he exposes our inexorable decline into chaos.
Told through forms and rhythms that are both ancient and new, with language steeped in the everyday, Houellebecq's vision of our era is one brimming with tensions that cannot – and will not – be reconciled.
Michel Houellebecq
Unreconciled
Poems 1991–2013
Translation Gavin Bowd
Penguin UK
William Heinemann editor
Published 12th January 2017
144mm x 222mm x 31mm
336 Pages, £16.99
Dual-language edition
fleursdumal.nl magazine
More in: - Book News, Archive G-H, Michel Houellebecq, TRANSLATION ARCHIVE
---
Vertaling van het gedicht Theater van Jef van Kempen in het Zuid-Afrikaans door Bernard Odendaal.
Eerder gepubliceerd door Carina van der Walt in: Versindaba – 'n Kollektiewe weblog vir die Afrikaanse digkuns –
http://versindaba.co.za/2016/03/31/carina-van-der-walt-jeroen-bosch-se-skilderye/
Theater
Stel je voor: een toneel van dolende nachtvogels
boven een doorweekte woestijn, in een duister
hospitaal voor koortsige landlopers.
Stel je voor: een opera van rondborstige gedrochten,
verwekt in een glazen stolp, amechtig lispelend,
op kromme stelten strompelend, in een vuile
sneeuwjacht van de diepe winter.
Eind goed al goed vonden de trage doden hun draai
en bestegen, tegen de keer, het paard van Troje
en maakten hun dromen waar.
Jef van Kempen
(Uit de bundel 'Laatste Bedrijf' 2012)
Teater
Stel jou voor: 'n toneel van dolende nagvoëls
bokant 'n deurweekte woestyn, in 'n donker
hospitaal vir koorsige boemelaars.
Stel jou voor: 'n opera van rondborstige gedrogte
verwek onder 'n glasstolp, uitasem lispelend,
op krom stelte strompelend, morsig aan die
jag in die diepwintersneeuw.
Einde goed alles goed kry die trae dooies hul draai
en bestyg, dwarstrekkerig, die perd van Troje
en maak hulle drome waar.
Vertaling Bernard Odendaal (2016)
FOTO: v.l.n.r. Martin Beversluis, Desmond Painter, Bernard Odendaal, Carina van der Walt, Annelie David, Bert Bevers en Jef van Kempen (foto Nel van Kempen 2015)
fleursdumal.nl magazine
More in: Archive K-L, Archive O-P, Bernard Odendaal, Bevers, Bert, Beversluis, Martin, Carina van der Walt, Jef van Kempen, Kempen, Jef van, Literaire Salon in 't Wevershuisje, TRANSLATION ARCHIVE
---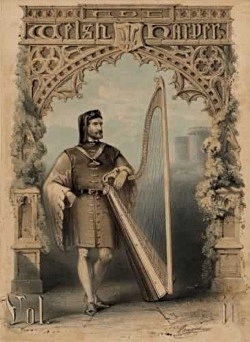 Dafydd ap Gwilym
Wales is een land van dichters, maar de beroemdste is nog steeds Dafydd ap Gwilym (circa 1315-1350). Zijn beheersing van de complexe metrische vormen van de traditionele Welse poëzie is fenomenaal, hij schreef over liefde, de natuur en mensen om hem heen en deed dat lyrisch, met menselijke warmte en een enkele keer ook vol weerzin en haat. Bovendien is Dafydd ap Gwilym belangrijk omdat hij als eerste op grote schaal en met ongekende vaardigheid nieuwe onderwerpen en thema's die vanuit, vooral, de Franstalige poëzie in Wales doordrongen een volwaardige plaats wist te geven in de eigen traditie
In 1996 verscheen mijn tweetalige bloemlezing uit het werk van Dafydd ap Gwilym als een aflevering van het onvolprezen 'literair kwartaalschrift' Kruispunt. De bundel raakte snel uitverkocht, werd een antiquarische zeldzaamheid en leidde daardoor een min of meer ondergronds bestaan. Dat er waardering voor was, bleek uit de reacties die ik kreeg van lezers die de bundel wel in handen kregen en lazen. De wens om deze bloemlezing opnieuw toegankelijk te maken bestond dan ook al geruime tijd. Het vinden van een uitgever voor een herdruk leek daarbij geen optie. Dat was ook voor de eerste druk al erg lastig gebleken: het werk van een onbekende dichter in een onbekende taal is moeilijk te 'vermarkten', was vaak het argument.
Digitaal lag dan ook al snel voor de hand en nu is het zo ver. De oude tekstbestanden (in WordPerfect 5.1) werden opgeschoond en zodanig bewerkt dat nu in een pdf-bestand opnieuw in twee kolommen de vertalingen direct naast de oorspronkelijke gedichten staan. Bovendien zijn enkele (tik)fouten verbeterd en is op enkele punten de tekst (inleiding) en de vertaling aangepast. In die zin is hier dus sprake van een 'tweede, herziene uitgave'. Wat ik niet heb gedaan, is geprobeerd de inleiding van de bloemlezing in zijn geheel up-to-date te maken. Enerzijds meen ik dat deze tekst nog steeds volwaardig op eigen benen kan staan en anderzijds biedt de geheel aan Dafydd ap Gwilym gewijde website www.dafyddapgwilym.net uitstekend toegang tot de recentere literatuur.
Graag dank ik op deze plaats ook de Royal Commission on the Ancient and Historical Monuments of Wales voor de toestemming om gebruik te maken van de foto van Brogynin, de plaats waar Dafydd ap Gwilym werd geboren.
Lauran Toorians
# Voor de bloemlezing klik hier:  toorians-dafydd_ap_gwilym
# Meer teksten en projekten van Lauran Toorians op website De Fakkel (Bijlichten en aansteken)
fleursdumal.nl magazine
More in: CELTIC LITERATURE, Lauran Toorians, TRANSLATION ARCHIVE
---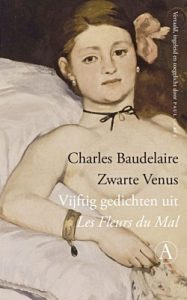 Zwarte Venus
Vijftig gedichten uit Les Fleurs du Mal van Charles Baudelaire
Met Les Fleurs du Mal (1857) van Charles Baudelaire blies er een nieuwe wind door de Franse poëzie. Zijn bloemen van het kwaad wasemden schoonheid en verderf uit. Voor zijn Zwarte Venus, de mulattin Jeanne Duval, trok de dichter alle erotische registers open. Thema's als prostitutie, sadisme en fetisjisme schokten de goegemeente zozeer dat een Parijse rechtbank hem prompt veroordeelde.
Deze bloemlezing biedt de vijftig beste verzen uit de bundel. Meestervertaler Paul Claes brengt een eerbetoon aan de volmaakte versvorm, de suggestieve klankeffecten en de associatieve beeldspraak van het origineel. De uitwaaierende symboliek maakt elk gedicht volgens de criticus Lloyd James Austin 'een raam dat uitzicht biedt op het oneindige'.
Een inleiding, een biografie en een commentaar vervolledigen deze poëtische presentatie van de grootste Franse symbolist.
Auteur: Charles Baudelaire
Vertaler: Paul Claes
Uitgeverij: Athenaeum
Paperback, 176 pagina's
ISBN: 9789025303952
Prijs: € 17,50
fleursdumal.nl magazine
More in: - Book News, Archive A-B, Archive C-D, Art & Literature News, Les Fleurs du Mal, TRANSLATION ARCHIVE
---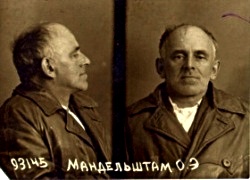 Osip Mandelstam
(1891-1938)
I detest the light…
I detest the light
Of tedious stars.
Hello, my old delirium,
The tower's crenellated pinnacle!
Stone, turn to lace
Become a spider's web,
With your thin needle, wound
The empty breast of the sky.
My own turn will come,
I feel the stretching of my wings.
But where will the arrow
Of living thought fly?
Perhaps having used up my path,
And my time, I will come back:
– There I could not love,
– Here I fear to love . . .
1912
Osip Mandelstam poetry
Transl. J.A. Woolf
fleursdumal.nl magazine

More in: Archive M-N, J.A. Woolf, Mandelstam, Osip, REPRESSION OF WRITERS, JOURNALISTS & ARTISTS, Woolf, J.A.
---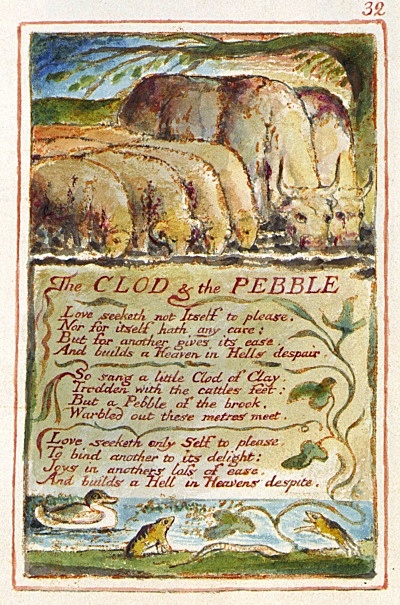 DE KLUIT EN DE KIEZEL
"De Liefde zoekt geen zelfplezier,
En eigen zorg vult niet haar hart,
Maar biedt aan de ander haar vertier,
Door Hemelbouw in Helse smart."
Vertreden door de koeienpoot,
Kweelde dit een Kluit van Klei;
Maar een Kiezel uit de sloot
Zong dit rake rijm daarbij:
"De Liefde zoekt slechts zelfplezier,
Legt op aan anderen haar jolijt,
Zwelgt in een anders onvertier,
En bouwt een Hel, de Hemel ten spijt."
WILLIAM BLAKE
Verzen van Onschuld en van Ervaring
Auteur: William Blake;
vertaling en voorwoord: Cornelis W. Schoneveld
(tweetalige uitgave met illustraties)
118 pagina's; afmetingen: 10x200x125 mm
ISBN: 978 90 824288 1 0
fleursdumal.nl magazine
More in: - Book News, Blake, Blake, William, TRANSLATION ARCHIVE
---
Older Entries »
Thank you for reading FLEURSDUMAL.NL - magazine for art & literature