FDM in Paris
·
Gouden Ganzenveerlaureaat 2021: Margot Dijkgraaf
·
Antoine de Latour : Notre-Dame de Paris (Poème)
·
Salon du Livre de Paris = 15-18 Mars 2019
·
Paris Photo 2018 from 8 – 11 november in Grand Palais Paris
·
Gérard de Nerval: Notre-Dame de Paris – Poéme
·
Festival de la BnF 2018 Paris: La Bibliothèque parlante
·
Bruno Fuligni: Mata Hari. Les vies insolentes de l'agent H 21
·
Guillaume Apollinaire: Le douanier Rousseau
·
Littérature et poésie – Nuit de la Poésie 2017 = 11 – 12 Novembre 2017
·
Festival Paris En Toutes Lettres 2017 du 9 au 20 novembre 2017
·
21e Edition de Paris Photo, du 9 au 12 Novembre 2017 au Grand Palais
·
Camille Laurens: La petite danseuse de quatorze ans
De Academie De Gouden Ganzenveer kent de Gouden Ganzenveer 2021 toe aan literatuurcriticus en auteur Margot Dijkgraaf. Jet Bussemaker maakte de laureaat bekend in het programma De Taalstaat op NPO Radio 1.
De Academie De Gouden Ganzenveer eert Margot Dijkgraaf vanwege haar grote rol als een sensibele en erudiete 'ambassadeur van de letteren', die verankerd is in Nederland, maar haar blik naar buiten richt. Zij brengt Nederlandstalige auteurs in Frankrijk en in andere Europese landen onder de aandacht en Franstalige – en daarmee ook Arabische en Afrikaanse – literatuur in Nederland. Met haar niet aflatende enthousiasme en ijver voor het ontsluiten van Europese literatuur – bijvoorbeeld blijkend uit haar initiatief voor de Europese Literatuurprijs – maakt ze belangrijke, maar minder bekende auteurs uit andere dan het Angelsaksische taalgebied toegankelijk voor een breed publiek.
De prijsuitreiking vindt plaats op maandag 20 september a.s. in Amsterdam. Een weerslag van deze bijeenkomst wordt vastgelegd in een speciale uitgave, die aan het eind van het jaar zal verschijnen. De Academie, een initiatief van het bestuur van stichting De Gouden Ganzenveer, kent jaarlijks deze culturele prijs toe. De leden zijn afkomstig uit de wereld van cultuur, wetenschap, politiek en het bedrijfsleven. Met deze onderscheiding wil de Academie het geschreven en gedrukte woord in het Nederlands taalgebied onder de aandacht brengen.
Voorgaande laureaten zijn Abdelkader Benali, Ian Buruma, Antjie Krog, Arnon Grunberg, Xandra Schutte, Geert Mak, David Van Reybrouck, Ramsey Nasr, Annejet van der Zijl, Remco Campert, Joke van Leeuwen, Adriaan van Dis, Joost Zwagerman, Tom Lanoye, Peter van Straaten, Maria Goos, Kees van Kooten, Jan Blokker en Michaël Zeeman.
Margot Dijkgraaf (1960) is literatuurcriticus, schrijver, interviewer en curator en schrijft al zo'n dertig jaar over literatuur, voornamelijk voor NRC. Ze publiceerde boeken over Franse en Europese letteren, over Hella S. Haasse en Cees Nooteboom. Haar recentste boek is Met Parijse pen. Literaire omzwervingen (met fotograaf Bart Koetsier, Boom, 2020). Met een scala aan partners in de internationale boekenwereld organiseert ze in binnen- en buitenland literaire activiteiten.  Recent was ze intendant van de campagne Les Phares du Nord van het Nederlands Letterenfonds en de Nederlandse ambassade in Parijs, waarbij Nederlandstalige literatuur eregast was op grote Franse festivals. Binnenkort staat die centraal op het festival Le livre sur les quais in Morges, Zwitserland. Dijkgraaf is de initiatiefnemer van de Europese Literatuurprijs en co-organiseert jaarlijks de European Literature Night en de State of the European Literature, in samenwerking met EUNIC en de UvA/geesteswetenschappen. Ze was onder andere directeur van het Centre Français du livre bij Maison  Descartes, van Academisch-cultureel Centrum SPUI25 en vervult advies-, jury- en bestuursfuncties in het culturele veld. Momenteel werkt ze aan een boek dat de voorlopige titel heeft In de voetsporen van mijn grootvader (Atlas Contact).
De Gouden Ganzenveer
De prijs wordt – zo mogelijk jaarlijks – toegekend aan een persoon of instituut vanwege zijn of haar grote betekenis voor het geschreven en gedrukte woord in de Nederlandse taal. Het bestuur van de stichting heeft de selectie van de kandidaten en de besluitvorming over de laureaat in handen gegeven van Academie De Gouden Ganzenveer. De Academieleden zijn afkomstig uit de wereld van cultuur, politiek, wetenschap en bedrijfsleven.
Ieder van hen heeft blijkt gegeven van betrokkenheid bij de Nederlandstalige cultuur; zij zijn op persoonlijke titel gevraagd. Eenmaal per jaar komen de leden bijeen om een besluit te nemen over de nieuwe laureaat. Deze besloten Academievergadering wordt gehouden in Museum Meermanno | Huis van het Boek, te 's-Gravenhage. De toekenning wordt in januari via de media bekendgemaakt waarna in april de feestelijke uitreiking van de Gouden Ganzenveer in Amsterdam volgt. De prijs bestaat uit een ganzenveer van goud en een jaar buitengewoon lidmaatschap van de Academie. In de loop van het jaar verschijnt een speciale uitgave die de verdiensten van de laureaat boekstaaft.
In 1955, bij het vijfenzeventigjarig bestaan van de Koninklijke Nederlandse Uitgeversbond, werd de Gouden Ganzenveer voor het eerst toegekend. De eerste laureaat was de Koninklijke Nederlandse Akademie van Wetenschappen. Met de prijs willen uitgevers – zo mogelijk jaarlijks – een persoon of instituut lauweren vanwege zijn of haar grote betekenis voor het geschreven en gedrukte woord in de Nederlandse taal. In totaal is de prijs 34 keer uitgereikt. In 2000, na het samengaan van de Koninklijke Nederlandse Uitgeversbond, de Nederlandse Organisatie van Tijdschrift-Uitgevers en de Vereniging De Nederlandse Dagbladpers in het nieuwe Nederlandse Uitgeversverbond (NUV), werd de culturele prijs ondergebracht in een aparte stichting.
Op maandag 20 september a.s. ontvangt Margot Dijkgraaf de Gouden Ganzenveer 2021.
Uitgebreide informatie is te vinden op www.goudenganzenveer.nl
Foto: ©Cyril Marcilhacy
• fleursdumal.nl magazine
More in: #Editors Choice Archiv, - Book News, - Book Stories, Archive C-D, Archive C-D, Art & Literature News, Awards & Prizes, FDM in Paris, Margot Dijkgraaf, TRANSLATION ARCHIVE
---
La cathédrale Notre-Dame ravagée par les flammes
Le feu a pris dans les combles du monument le plus visité d'Europe un peu avant 19 heures.
Le Monde, 15 Avril 2019 à 19h50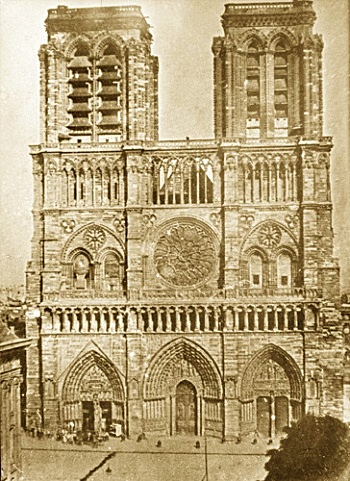 Notre-Dame de Paris
Ce poème vivant, seconde Notre-Dame,
Qui doit se voir encore debout à l'horizon,
Quand l'autre qui l'inspire et dont il prend le nom,
Aura dans la poussière exhalé sa grande âme ;
Ce colosse qu'un soir de son rêve de flamme
L'artiste a vu sortir, fait d'or et de limon,
Ce chant aux mille échos, où l'ange et le démon
Mêlent le cri du tigre au soupir de la femme ;
Ce livre de l'enfer et du ciel, le voici :
Lisez, mais si vers vous un pauvre enfant transi
Tend la main pour sa sœur qui danse sur la place,
Donnez, ne comptez pas, c'est Dieu qui comptera ;
Donnez, que votre cœur, en voyant l'humble tasse,
Se rappelle toujours la brune Esméralda.
Antoine de Latour
(1808-1881)
Poème: Notre-Dame de Paris (1835)
• fleursdumal.nl magazine
More in: #More Poetry Archives, Archive K-L, CATHEDRALS, FDM in Paris, The talk of the town
---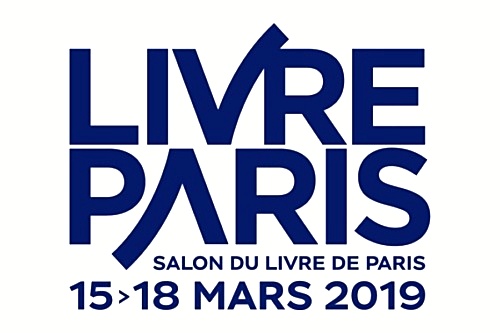 Livre Paris
Salon du Livre de Paris
Porte de Versailles – Paris
15-18 Mars 2019
Literary event of the year
165 000 visitors
3 900 authors
250 conferences and debates
688 school groups
391 stands and 515 brands
• fleursdumal.nl magazine
More in: - Book Lovers, - Book News, - Bookstores, Art & Literature News, AUDIO, CINEMA, RADIO & TV, FDM in Paris, Literary Events
---
Paris Photo is the largest international art fair dedicated to the photographic medium and is held each November at the historic Grand Palais in Paris. Since 1997, the Fair's mission is to promote and nurture photographic creation and the galleries, publishers and artists at its source.
Paris Photo brings together up to 200 exhibitors from across the world, offering collectors and enthusiasts the most diverse and qualitative presentation of photography-driven projects today.
Leading galleries showcase historical and contemporary artworks from modern masters to young talents. Specialized publishers and art book dealers present unique and rare editions, as well as book launches and signature sessions with many of today's most renowned artists.
Paris Photo also provides visitors with first-hand insights and access to the art world. Programming includes curated exhibitions with renowned public and private institutions, awards, conversation cycles with curators, artists, collectors, and critics, and special events exploring the unique history of the medium; varying visions, practices and emerging trends.
In addition, the Fair's "In Paris during Paris Photo" programme reunites a dense network of cultural institutions throughout Paris comprising some of the most historically rich photographic collections in the world.
The 22nd edition of Paris Photo will take place Thursday, November 8 through Sunday, November 11 with a preview day on Wednesday, November 7 (by invitation only).
Grand Palais
Avenue Winston Churchill
75008 Paris
  #  more info on website Paris Photo 2018  
fleursdumal.nl magazine
More in: Art & Literature News, FDM Art Gallery, FDM in Paris, Photography
---
 Notre-dame de Paris – Poéme
Notre-Dame est bien vieille : on la verra peut-être
Enterrer cependant Paris qu'elle a vu naître;
Mais, dans quelque mille ans, le Temps fera broncher
Comme un loup fait un bœuf, cette carcasse lourde,
Tordra ses nerfs de fer, et puis d'une dent sourde
Rongera tristement ses vieux os de rocher!
Bien des hommes, de tous les pays de la terre
Viendront, pour contempler cette ruine austère,
Rêveurs, et relisant le livre de Victor:
—Alors ils croiront voir la vieille basilique,
Toute ainsi qu'elle était, puissante et magnifique,
Se lever devant eux comme l'ombre d'un mort!
Gérard de Nerval
(1808 – 1855)
Notre-Dame de Paris – Poéme
fleursdumal.nl magazine
More in: Archive M-N, FDM in Paris, Nerval, Gérard de, Nerval, Gérard de
---
Festival de la BnF 2018 Paris
Les textes de La Bibliothèque parlante dans les collections de la BnF (samedi 26 et dimanche 27 mai 2018 – François-Mitterrand –  BnF Paris)
# Website La Bibliothèque parlante
fleursdumal.nl magazine
More in: - Book News, Art & Literature News, AUDIO, CINEMA, RADIO & TV, FDM in Paris, Libraries in Literature
---
Peu de noms évoquent autant le mystère, la sensualité et l'intrigue que celui de Mata Hari. Son histoire est vraie, mais elle comporte tous les ingrédients d'un grand film d'aventure : ambition, argent, sexe, pouvoir et mort tragique…
Mère de famille, danseuse nue, espionne et femme fatale, Mata Hari a traversé plusieurs vies avant d'accéder au rang de personnage légendaire. Fusillée en 1917, elle a continué de vivre dans l'imaginaire collectif, devenant un mythe dont se sont emparés le cinéma et la publicité.
Première star mondiale, dont le nom sonne comme une marque, elle a inventé le strip-tease, créé un style vestimentaire et inauguré l'ère du renseignement technologique, puisque ce sont les interceptions de la tour Eiffel qui ont Iivré les secrets de l'«agent H 21». Une histoire folle d'une grande modernité.
À partir des archives de la Défense et d'une abondante documentation, Bruno Fuligni révèle la captivante histoire d'une vie faite d'amour, de mensonges et de subterfuges, la vie d'une femme dont le nom est devenu le symbole de l'espionnage au féminin.
Bruno Fuligni
Mata Hari. Les vies insolentes de l'agent H 21
Albums hors série, Gallimard Loisirs
Parution : 12-10-2017
192 pages, ill.,
sous couverture illustrée,
195 x 255 mm, cartonné
Genre : Albums illustrés Thème : histoire
Sous-thème : Temps présent (1914 – XXe s.)
ISBN : 9782742448012
Gencode : 9782742448012
Prix €35,00
new books
fleursdumal.nl magazine
More in: - Book News, - Book Stories, Archive E-F, Art & Literature News, CRIME & PUNISHMENT, FDM in Paris, Mata Hari, WAR & PEACE
---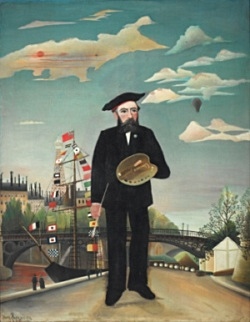 Apollinaire
Le douanier Rousseau
Tu te souviens, Rousseau, du paysage astèque,
Des forêts où poussaient la mangue et l'ananas,
Des singes répandant tout le sang des pastèques
Et du blond empereur qu'on fusilla là-bas.
Les tableaux que tu peins, tu les vis au Mexique,
Un soleil rouge ornait le front des bananiers,
Et valeureux soldat, tu troquas ta tunique,
Contre le dolman bleu des braves douaniers.
Le malheur s'acharna sur ta progéniture
Tu perdis tes enfants et tes femmes aussi
Et te remarias avecque la peinture
Pour faire tes tableaux, enfants de ton esprit.
Nous sommes réunis pour célébrer ta gloire,
Ces vins qu'en ton honneur nous verse Picasso,
Buvons-les donc, puisque c'est l'heure de les boire
En criant tous en chœur : « Vive ! vive Rousseau ! »
O peintre glorieux de l'alme République
Ton nom est le drapeau des fiers Indépendants
Et dans le marbre blanc, issu du Pentélique,
On sculptera ta face, orgueil de notre temps.
Or sus ! que l'on se lève et qu'on choque les verres
Et que renaisse ici la française gaîté ;
Arrière noirs soucis, fuyez ô fronts sévères,
Je bois à mon Rousseau, je bois à sa santé !
Guillaume Apollinaire
(1880 – 1918)
Le douanier Rousseau
fleursdumal.nl magazine

More in: Apollinaire, Guillaume, Archive A-B, FDM in Paris, Guillaume Apollinaire
---
Pour la deuxième année consécutive, l'IMA et la Maison de la Poésie s'unissent pour convoquer, le temps d'une nuit, la poésie et célébrer la beauté du verbe, en mémoire des attentats de Paris en novembre 2015. Cette deuxième édition est aussi celle d'un nouveau partage : la Nuit 2017 résonnera, en même temps, à travers huit villes du monde arabe.
En mémoire des attentats de Paris du 13 novembre 2015, l'initiative a en 2016 rassemblé près d'une cinquantaine d'artistes de disciplines différentes, parlant l'arabe, le français ou l'hébreu. Plus de 3 000 personnes se sont réunies à l'IMA.
Dans la nuit du 11 au 12 novembre 2017, la deuxième édition de la Nuit de la Poésie offrira une nouvelle fois la possibilité de découvrir et d'apprécier la poésie – cette année en arabe, en français et en persan – à travers la lecture, le slam, le rap, le chant ou encore les arts du cirque.
#  la Nuit de la poésie Web IMA

Littérature et poésie
Nuit de la Poésie 2017
11 – 12 Novembre 2017
fleursdumal.nl magazine
More in: Art & Literature News, FDM in Paris, LIGHT VERSE, Literary Events, Maison de la Poésie, MODERN POETRY, MUSIC, Nacht van de Poëzie, THEATRE
---
---
Festival littéraire de la ville de Paris, Paris En Toutes Lettres est fondé sur les hybridations entre les genres littéraires et les formes artistiques, ainsi que sur les résonances entre la géographie parisienne et sa vie littéraire. À partir de la Maison de la Poésie-Scène littéraire, il se déploie dans une quinzaine de lieux alentours.
Revisitant l'actualité littéraire, le festival fait aussi la part belle aux créations mettant en regard littérature et musique. Parmi plus de cinquante lectures, rencontres ou concerts littéraires, on trouve également d'insolites conférences et de curieuses performances. À travers ce foisonnement de lieux et de propositions, c'est à un Paris vivant et traversé de littérature que le festival donne voix.
Festival
Paris En Toutes Lettres 2017
Du 9 au 20 novembre 2017
fleursdumal.nl magazine
More in: Art & Literature News, AUDIO, CINEMA, RADIO & TV, FDM in Paris, LIGHT VERSE, Literary Events, MODERN POETRY, MUSIC, STREET POETRY, THEATRE
---
Paris Photo, première foire internationale dédiée à la photographie, se déroulera du 9 au 12 novembre 2017, au Grand Palais.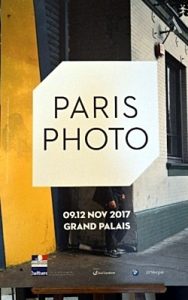 Avec 180 exposants annoncés pour le secteur principal, l'édition 2017 sera marquée par une  programmation ambitieuse et inédite, présentant le meilleur du médium photographique dans toute sa diversité.
Pour cette 21ème édition, Paris Photo dévoile une première sélection de 149 galeries et 31 éditeurs en provenance de 31 pays. 31 nouvelles galeries et 5 éditeurs spécialisés dans le livre photographique rejoignent Paris Photo cette année.
Pour la troisième année consécutive, le secteur PRISMES, dédié aux installations, aux œuvres sérielles et de grands formats dévoilera 14 projets d'envergure, dans le Salon d'Honneur du Grand Palais.
 Paris Photo inaugure cette année une section FILM/VIDÉO, explorant les nouvelles perspectives qu'offre l'image, en partenariat avec le MK2 (Grand Palais).
Invité d'Honneur de cette 21ème édition, Karl Lagerfeld proposera aux visiteurs de Paris Photo un parcours spécial de la foire intitulé
​« Paris Photo vu par Karl Lagerfeld ». Ce parcours fera l'objet d'une publication dédiée.
21e Edition de Paris Photo, du 9 au 12 Novembre 2017 au Grand Palais
fleursdumal.nl magazine
More in: Art & Literature News, AUDIO, CINEMA, RADIO & TV, FDM in Paris, Photography, PRESS & PUBLISHING, The talk of the town
---
Who was the model for Edouard Degas's world renowned sculpture of a ballet dancer? Camille Laurens embarks on a meticulous and sensitive enquiry.
Degas's "Little Ballerina" has always been a presence for Camille Laurens. Here the novelist tells the story of the sculpture which has been exhibited in Paris, London, New York, Washington, Chicago, Copenhage, Dresden… but few know the identity of the model.
She looks into the childhood of Marie Van Goethem, born to Belgian parents, with an older sister who ended up as a courtesan, a younger sister who became a ballet teacher and a mother who died on the very premises of the Paris Opera. Dancing and prostitution. Revolution and the art world. Quite unintentionally, Marie would become one of the most discussed models, and was described as a "monkey" at the 1881 Salon des Indépendants exhibition.
How did Degas dare to make something beautiful of such an ugly child? And what mysterious connection was there between Degas and his subject, given that he kept the wax sculpture in his studio his whole life and never exhibited it? This enquiry ultimately leads Camille Laurens to a more personal quest.
Novelist, essayist and academic Camille Laurens has published some twenty books. In 2000, Dans ces bras-là won the Prix Fémina and the Prix Renaudot des Lycéens, and was translated into thirty languages. Her latest novel Who You Think I Am (Gallimard, 2016 / Other Press 2017) sold 50,000 copies in France.
La petite danseuse de quatorze ans
Camille Laurens
(Degas's little ballerina by Camille Laurens)
Collection: La Bleue
Éditions Stock Paris
Parution: 01/09/2017
176 pages
Format:140 x 216 mm
EAN: 9782234069282
Prix:  €17.50
fleursdumal.nl magazine
More in: - Book News, - Book Stories, Archive K-L, Art & Literature News, DANCE & PERFORMANCE, FDM in Paris, Histoire de France, Sculpture
---
Older Entries »
Thank you for reading FLEURSDUMAL.NL - magazine for art & literature