FICTION & NON-FICTION – books, booklovers, lit. history, biography, essays, translations, short stories, columns, literature: celtic, beat, travesty, war, dada & de stijl, drugs, dead poets
«« Previous page
·
Murakami weekend op zaterdag 13 en zondag 14 januari 2018
·
Hugo Ball: From Cabaret Voltaire – Issue 1
·
Cristina García: Here in Berlin. A Novel
·
Le Prix Médicis 2017 à Yannick Haenel pour "Tiens ferme ta couronne"
·
An exploration of nature of creative invention: Devotion by Patti Smith
·
Stéphane Symons: More Than Life. Georg Simmel and Walter Benjamin on Art
·
Chinaka Hodge poetry: Dated Emcees
·
Joachim Ringelnatz: Logik
·
Edward Lear: The Jumblies
·
Kate Moore: The Radium Girls. The Dark Story of America's Shining Women
·
Wintertuinfestival van 22 tot en met 26 november 2017 in Nijmegen
·
Prix Renaudot 2017 pour 'La Disparition de Josef Mengele' d'Olivier Guez
De moord op Commendatore is de nieuwe grote roman van Haruki Murakami: deel één verschijnt op 1 december 2017 en deel twee op 12 januari 2018. Het verschijnen van het tweede deel wordt groots gevierd op de SS Rotterdam met het Murakami Weekend op zaterdag 13 en zondag 14 januari 2018.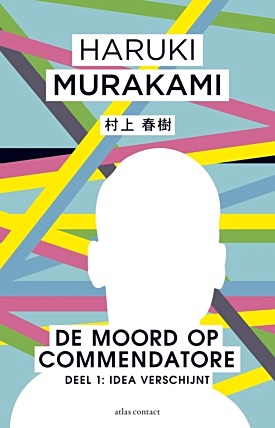 Haruki Murakami geldt wereldwijd als een van de meest gelezen en geliefde hedendaagse schrijvers. Zijn werk wordt in meer dan 40 landen uitgegeven en is bekroond met meerdere prijzen, waaronder de Welt Literatuurprijs en de Hans Christian Andersenprijs. Hij wordt regelmatig getipt als kandidaat voor de Nobelprijs.
De moord op Commendatore: Een zesendertigjarige pas gescheiden portretschilder neemt zijn intrek in een oud atelier in de bergachtige omgeving ten zuidwesten van Tokio. Behalve door liefdesperikelen wordt hij geplaagd door een painter's block, een onvermogen om te schilderen.
Hij hoopt in het afgelegen atelier tot rust te komen, en zijn inspiratie terug te vinden, maar het zal anders gaan. Een mysterieus schilderij op de zolder van zijn verblijf lijkt tot leven te komen, vanuit een heuvel in het bos achter het huis klinkt 's nachts het geluid van een bel.
Een meisje verdwijnt, en de hoofdpersoon gaat haar zoeken – een zoektocht die hem afvoert naar de wereld der metaforen, waar hij met zijn diepste angsten wordt geconfronteerd.
fleursdumal.nl magazine
More in: - Book News, - Bookstores, Archive M-N, Art & Literature News, Haruki Murakami, Literary Events
---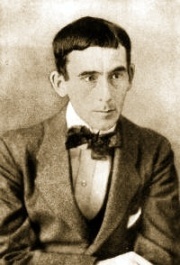 When I founded the Cabaret Voltaire, I was sure that there must be a few young people in Switzerland who like me were interested not only in enjoying their independence but also in giving proof of it.
I went to Herr Ephraim, the owner of the Meierei, and said, "Herr Ephraim, please let me have your room. I want to start a night-club." Herr Ephraim agreed and gave me the room. And I went to some people I knew and said, "Please give me a picture, or a drawing, or an engraving. I should like to put on an exhibition in my night-club." I went to the friendly Zürich press and said, "Put in some announcements. There is going to be an international cabaret. We shall do great things." And they gave me pictures and they put in my annoucements. So on 5th February we had a cabaret. Mademoiselle Hennings and Mademoiselle Leconte sang French and Danish chansons. Herr Tristan Tzara recited Rumanian poetry. A balalaika orchestra played delightful folk-songs and dances.
I received much support and encouragement from Herr M. Slodki, who designed the poster, and from Herr Hans Arp, who supplied some Picassos, as well as works of his own, and obtained for me pictures by his friends O. van Rees and Artur Segall. Much support also from Messrs. Tristan Tzara, Marcel Janco and Max Oppenheimer, who readily agreed to take part in the cabaret.
We organized a Russian evening and, a little later, a French one (works by Apollinaire, Max Jacob, André Salmon, A. Jarry, Laforgue and Rimbaud). On 26th February Richard Huelsenbeck arrived from Berlin and on 30th March we performed some stupendous Negro music (toujours avec la grosse caisse: boum boum boum boum – drabatja mo gere drabatja mo bonooooooooo -). Monsieur Laban was present at the performance and was very enthusiastic. Herr Tristan Tzara was the initiator of a performance by Messrs. Tzara, Huelsenbeck and Janco (the first in Zürich and in the world) of simultaneist verse by Messrs. Henri Barzun and Fernand Divoire, as well as a poème simultané of his own composition, which is reproduced on pages six and seven.
The persent booklet is published by us with the support of our friends in France, Italy and Russia. It is intended to present to the Public the activities and interests of the Cabaret Voltaire, which has as its sole purpose to draw attention, across the barriers of war and nationalism, to the few independent spirits who live for other ideals. The next objective of the artists who are assembled here is the publication of a revue internationale. La revue paraîtra à Zurich et portera le nom "Dada" ("Dada"). Dada Dada Dada Dada.
Zürich, 15th May 1916
Hugo Ball
(1886-1927)
From Cabaret Voltaire – Issue 1
fleursdumal.nl magazine
More in: Archive A-B, Archive A-B, Ball, Hugo, Dada, DADA, Dadaïsme, LITERARY MAGAZINES
---
Here in Berlin is a portrait of a city through snapshots, an excavation of the stories and ghosts of contemporary Berlin—its complex, troubled past still pulsing in the air as it was during World War II. Critically acclaimed novelist Cristina García brings the people of this famed city to life, their stories bristling with regret, desire, and longing.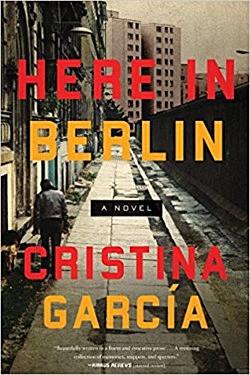 An unnamed Visitor travels to Berlin with a camera looking for reckonings of her own. The city itself is a character—vibrant and postapocalyptic, flat and featureless except for its rivers, its lakes, its legions of bicyclists. Here in Berlin she encounters a people's history: the Cuban teen taken as a POW on a German submarine, only to return home to a family who doesn't believe him; the young Jewish scholar hidden in a sarcophagus until safe passage to England is found; the female lawyer haunted by a childhood of deprivation in the bombed-out suburbs of Berlin who still defends those accused of war crimes; a young nurse with a checkered past who joins the Reich at a medical facility more intent to dispense with the wounded than to heal them; and the son of a zookeeper at the Berlin Zoo, fighting to keep the animals safe from both war and an increasingly starving populace.
A meditation on war and mystery, this is an exciting new work by one of our most gifted novelists, one that seeks to align the stories of the past with the stories of the future.
Cristina Garcia is the author of seven novels, including Dreaming in Cuban, a finalist for the National Book Award that just celebrated its twenty-fifth anniversary; The Agüero Sisters, Monkey Hunting, A Handbook to Luck, The Lady Matador's Hotel, and King of Cuba. Her work has been translated into fourteen languages. García has edited anthologies, written children's books, published poetry, and taught at universities nationwide. She lives in the San Francisco Bay area.
Title: Here in Berlin
Subtitle: A Novel
Author: Cristina García
Publisher: Counterpoint
Format Hardcover
ISBN-10 1619029596
ISBN-13 9781619029590
Publication October 2017
Main content pages 224
fleursdumal.nl magazine
More in: - Book News, - Bookstores, Archive G-H, Art & Literature News, FDM in Berlin, Photography
---
Un homme a écrit un énorme scénario sur la vie de Herman Melville : The Great Melville, dont aucun producteur ne veut.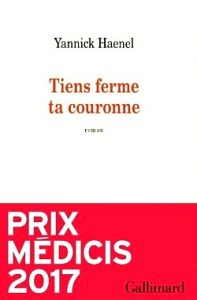 Un jour, on lui procure le numéro de téléphone du grand cinéaste américain Michael Cimino, le réalisateur mythique de Voyage au bout de l'enfer et de La Porte du paradis. Une rencontre a lieu à New York : Cimino lit le manuscrit.
S'ensuivent une série d'aventures rocambolesques entre le musée de la Chasse à Paris, l'île d'Ellis Island au large de New York, et un lac en Italie.
On y croise Isabelle Huppert, la déesse Diane, un dalmatien nommé Sabbat, un voisin démoniaque et deux moustachus louches ; il y a aussi une jolie thésarde, une concierge retorse et un très agressif maître d'hôtel sosie d'Emmanuel Macron.
Quelle vérité scintille entre cinéma et littérature?
La comédie de notre vie cache une histoire sacrée : ce roman part à sa recherche.
Yannick Haenel
Tiens ferme ta couronne
Collection L'Infini, Gallimard
Parution : 17-08-2017
ISBN : 9782070177875
352 pages, 140 x 205 mm
Achevé d'imprimer : 12-06-2017
Prix €20,00
fleursdumal.nl magazine
More in: - Book News, - Bookstores, Archive G-H, Art & Literature News, Awards & Prizes
---
A work of creative brilliance may seem like magic — its source a mystery, its impact unexpectedly stirring.
How does an artist accomplish such an achievement, connecting deeply with an audience never met? In this groundbreaking book, one of our culture's beloved artists offers a detailed account of her own creative process, inspirations, and unexpected connections.
Patti Smith first presents an original and beautifully crafted tale of obsession—a young skater who lives for her art, a possessive collector who ruthlessly seeks his prize, a relationship forged of need both craven and exalted.
She then takes us on a second journey, exploring the sources of her story. We travel through the South of France to Camus's house, and visit the garden of the great publisher Gallimard where the ghosts of Mishima, Nabokov, and Genet mingle.
Smith tracks down Simone Weil's grave in a lonely cemetery, hours from London, and winds through the nameless Paris streets of Patrick Modiano's novels. Whether writing in a café or a train, Smith generously opens her notebooks and lets us glimpse the alchemy of her art and craft in this arresting and original book on writing.
The Why I Write series is based on the Windham-Campbell Lectures, delivered annually to commemorate the awarding of the Donald Windham-Sandy M. Campbell Literature Prizes at Yale University.
From the renowned artist and author Patti Smith, an inspired exploration of the nature of creative invention:
Title Devotion
Author Patti Smith
Publisher Yale University Press
Hardcover
112 pages
ISBN-10 0300218621
ISBN-13 9780300218626
Publication September 2017
$18.00
More Patti Smith titles:
– Collected Lyrics 1970 – 2015
– M Train
– Just Kids
– Auguries of Innocence – Poems
fleursdumal.nl magazine
More in: - Book News, - Book Stories, Archive S-T, Art & Literature News, Literaire sporen, Patti Smith, Smith, Patti
---
More Than Life: Georg Simmel and Walter Benjamin on Art is the first book to trace the philosophical relation between Georg Simmel and his one-time student Walter Benjamin, two of the most influential German thinkers of the twentieth century.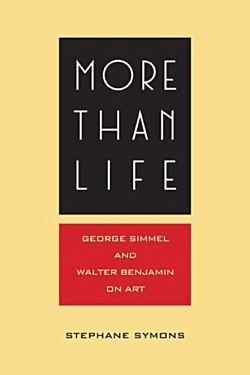 Reading Simmel's work, particularly his essays on Michelangelo, Rembrandt, and Rodin, alongside Benjamin's concept of Unscheinbarkeit (inconspicuousness) and his writings on Charlie Chaplin, More Than Life demonstrates that both Simmel and Benjamin conceive of art as the creation of something entirely new rather than as a mimetic reproduction of a given. The two thinkers diverge in that Simmel emphasizes the presence of a continuous movement of life, whereas Benjamin highlights the priority of discontinuous, interruptive moments.
With the aim of further elucidating Simmel and Benjamin's ideas on art, Stéphane Symons presents a number of in-depth analyses of specific artworks that were not discussed by these authors. Through an insightful examination of both the conceptual affinities and the philosophical differences between Simmel and Benjamin , Symons reconstructs a crucial episode in twentieth-century debates on art and aesthetics.
Stéphane Symons is an associate professor at the Institute of Philosophy, KU Leuven, in Leuven, Belgium.
Contributors:
Stéphane Symons (Author)
More Than Life.
Georg Simmel and Walter Benjamin on Art
Paper Text – $34.95
ISBN 978-0-8101-3577-2
Publication Date:
September 2017
Page Count: 240 pages
Northwestern University Press
fleursdumal.nl magazine
More in: - Book News, - Bookstores, Archive A-B, Archive S-T, Walter Benjamin
---
Chinaka Hodge came of age along with hip-hop—and its influence on her suitors became inextricable from their personal interactions.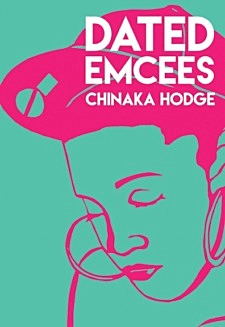 Form blends with content in Dated Emcees as she examines her love life through the lens of hip-hop's best known orators, characters, archetypes and songs, creating a new and inventive narrative about the music that shaped the craggy heart of a young woman poet, just as it also changed the global landscape of pop.
"This is an absolute powerhouse of a book, and a new pinnacle for Chinaka Hodge. There's enough beauty and heartbreak and melancholy and humor and sorrow in here for three collections, or two lifetimes. Hodge's writing is so incredibly specific but somehow universal, so honest and raw but somehow polished to unimproveability. She deserves a wide audience, an attentive audience, an audience that wants to be astounded."––Dave Eggers, author of The Circle
Chinaka Hodge is a poet, educator, playwright and screenwriter. Originally from Oakland, California, she graduated from NYU's Gallatin School of Individualized Study in May of 2006, and was honored to be the student speaker at the 174th Commencement exercise. In 2010, Chinaka received USC's prestigious Annenberg Fellowship to continue her studies at its School of Cinematic Arts. She received her MFA in Writing for Film and TV in 2012. In the fall of that year, she received the SF Foundation's Phelan Literary Award for emerging Bay Area talent. Chinaka was also a 2012 Artist in Residence at The Headlands Center for the Arts in Marin, CA.
In January 2013, Hodge was a Sundance Feature Film lab Fellow for her script, "700th&Int'l." In June of 2013 Chinaka began as a first year fellow at Cave Canem's prestigious summer retreat.
For over a decade, Hodge has worked in various capacities at Youth Speaks/The Living Word Project, the nation's leading literary arts non-profit. During her tenure there, Chinaka served as Program Director, Associate Artistic Director, and worked directly with Youth Speaks' core population as a teaching artist and poet mentor. She has acted in comparable capacities in New York and Los Angeles at Urban Word NYC and Get Lit: Words Ignite. When not educating or writing for the page, Chinaka rocks mics as a founding member of a collaborative hip hop ensemble, The Getback. Her poems, editorials, interviews and prose have been featured in Newsweek, San Francisco Magazine, Believer Magazine, PBS, NPR, CNN, C-Span, and in two seasons of HBO's Def Poetry.
Title: Dated Emcees
Author: Chinaka Hodge
Collection City Lights/Sister Spit
Publisher City Lights Publishers
Published 2016
Paperback
ISBN-10 0872867021
ISBN-13 9780872867024
64 pages
#  More  on  website  Chinaka  Hodge

fleursdumal.nl magazine
More in: - Book News, Archive G-H, Art & Literature News, MODERN POETRY
---
Joachim Ringelnatz
Logik
Die Nacht war kalt und sternenklar,
Da trieb im Meer bei Norderney
Ein Suahelischnurrbarthaar. –
Die nächste Schiffsuhr wies auf drei.
Mir scheint da mancherlei nicht klar,
Man fragt doch, wenn man Logik hat,
Was sucht ein Suahelihaar
Denn nachts um drei am Kattegatt?
Joachim Ringelnatz
(1883 – 1934)
Logik
fleursdumal.nl magazine
More in: Archive Q-R, Archive Q-R, Joachim Ringelnatz
---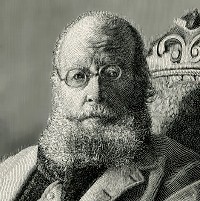 Edward Lear
The Jumblies
They went to sea in a Sieve, they did,
In a Sieve they went to sea:
In spite of all their friends could say,
On a winter's morn, on a stormy day,
In a Sieve they went to sea!
And when the Sieve turned round and round,
And every one cried, `You'll all be drowned!'
They called aloud, `Our Sieve ain't big,
But we don't care a button! we don't care a fig!
In a Sieve we'll go to sea!'
Far and few, far and few,
Are the lands where the Jumblies live;
Their heads are green, and their hands are blue,
And they went to sea in a Sieve.
They sailed away in a Sieve, they did,
In a Sieve they sailed so fast,
With only a beautiful pea-green veil
Tied with a riband by way of a sail,
To a small tobacco-pipe mast;
And every one said, who saw them go,
`O won't they be soon upset, you know!
For the sky is dark, and the voyage is long,
And happen what may, it's extremely wrong
In a Sieve to sail so fast!'
Far and few, far and few,
Are the lands where the Jumblies live;
Their heads are green, and their hands are blue,
And they went to sea in a Sieve.
The water it soon came in, it did,
The water it soon came in;
So to keep them dry, they wrapped their feet
In a pinky paper all folded neat,
And they fastened it down with a pin.
And they passed the night in a crockery-jar,
And each of them said, `How wise we are!
Though the sky be dark, and the voyage be long,
Yet we never can think we were rash or wrong,
While round in our Sieve we spin!'
Far and few, far and few,
Are the lands where the Jumblies live;
Their heads are green, and their hands are blue,
And they went to sea in a Sieve.
And all night long they sailed away;
And when the sun went down,
They whistled and warbled a moony song
To the echoing sound of a coppery gong,
In the shade of the mountains brown.
`O Timballo! How happy we are,
When we live in a Sieve and a crockery-jar,
And all night long in the moonlight pale,
We sail away with a pea-green sail,
In the shade of the mountains brown!'
Far and few, far and few,
Are the lands where the Jumblies live;
Their heads are green, and their hands are blue,
And they went to sea in a Sieve.
They sailed to the Western Sea, they did,
To a land all covered with trees,
And they bought an Owl, and a useful Cart,
And a pound of Rice, and a Cranberry Tart,
And a hive of silvery Bees.
And they bought a Pig, and some green Jack-daws,
And a lovely Monkey with lollipop paws,
And forty bottles of Ring-Bo-Ree,
And no end of Stilton Cheese.
Far and few, far and few,
Are the lands where the Jumblies live;
Their heads are green, and their hands are blue,
And they went to sea in a Sieve.
And in twenty years they all came back,
In twenty years or more,
And every one said, `How tall they've grown!
For they've been to the Lakes, and the Torrible Zone,
And the hills of the Chankly Bore!'
And they drank their health, and gave them a feast
Of dumplings made of beautiful yeast;
And every one said, `If we only live,
We too will go to sea in a Sieve,—
To the hills of the Chankly Bore!'
Far and few, far and few,
Are the lands where the Jumblies live;
Their heads are green, and their hands are blue,
And they went to sea in a Sieve.
Edward Lear (1812 – 1888)
The Jumblies
fleursdumal.nl magazine
More in: Archive K-L, Edward Lear, LIGHT VERSE
---
The incredible true story of the women who fought America's Undark danger.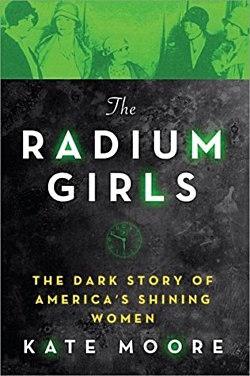 The Curies' newly discovered element of radium makes gleaming headlines across the nation as the fresh face of beauty, and wonder drug of the medical community. From body lotion to tonic water, the popular new element shines bright in the otherwise dark years of the First World War.
Meanwhile, hundreds of girls toil amidst the glowing dust of the radium-dial factories. The glittering chemical covers their bodies from head to toe; they light up the night like industrious fireflies. With such a coveted job, these "shining girls" are the luckiest alive ― until they begin to fall mysteriously ill.
But the factories that once offered golden opportunities are now ignoring all claims of the gruesome side effects, and the women's cries of corruption. And as the fatal poison of the radium takes hold, the brave shining girls find themselves embroiled in one of the biggest scandals of America's early 20th century, and in a groundbreaking battle for workers' rights that will echo for centuries to come.
Written with a sparkling voice and breakneck pace, The Radium Girls fully illuminates the inspiring young women exposed to the "wonder" substance of radium, and their awe-inspiring strength in the face of almost impossible circumstances. Their courage and tenacity led to life-changing regulations, research into nuclear bombing, and ultimately saved hundreds of thousands of lives…
Kate Moore
The Radium Girls:
The Dark Story of America's Shining Women
May 2017
480 pages
ISBN 978-1-4926-4935-9
Edition Language English
Published by Sourcebooks
fleursdumal.nl magazine
More in: - Book News, - Bookstores, Archive M-N, Art & Literature News, MUSEUM OF PUBLIC PROTEST- photos, texts, videos, street poetry, Natural history
---
Het Wintertuinfestival, dat van 22 tot en met 26 november plaatsvindt in Nijmegen, heeft dit jaar als titel: De vrije lezer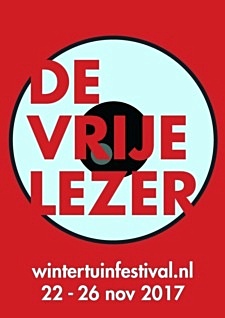 Tientallen schrijvers, dichters, wetenschappers, muzikanten en kunstenaars – onder wie Adriaan van Dis, Fresku en Kamagurka – gaan in op dit thema. Zowel grote literaire namen als aanstormende talenten reizen af naar Nijmegen. Op diverse locaties in de binnenstad zijn programma's en activiteiten. Het hele festivalprogramma staat online en de kaartverkoop loopt via wintertuinfestival.nl
Op woensdag 22 november bespreken middelbare scholieren tijdens Lezen met de Sterren het boek Dit is geen dagboek met Erna Stassen. 's Avonds is er een kroegcollege: Roel Smeets, promovendus bij Algemene Cultuurwetenschappen, gaat in op het festivalthema.

Op donderdag 23 november geeft niemand minder dan Fresku een college op de Radboud Universiteit.

Op vrijdag 24 november vindt er een Avond van de grote beloftes plaats, waarop talenten uit de stal van De Nieuwe Oost centraal staan. Simone Atangana Bekono, Marjolein Visser, Nikki Dekker en Jante Wortel tonen nieuw werk.

Op zaterdag 25 november kun je overdag meedoen met twee schrijfworkshops. 's Avonds wordt Doornroosje omgetoverd tot een literair walhalla. Tijdens de grootse festivalavond gaan talloze gasten in op het thema, waaronder Adriaan van Dis, Kamagurka, Franca Treur, Erik Jan Harmens, Alma Mathijsen, Anousha Nzume en Jet Steinz.

Het Wintertuinfestival wordt afgesloten met de boekpresentatie van Een botsing op het spoor van Joris van Casteren. Het boek gaat over een fatale botsing die een jaar geleden bij een spoorovergang in Nijmegen plaatsvond. Gedurende het hele festival is Nina Polak Writer in Residence en is er in de bibliotheek een Virtual Reality-installatie te bezichtigen.
Het verkrijgen van informatie is de goudkoorts van deze tijd. Bedrijven als Facebook en Google willen alles van ons weten, van ons reisgedrag en onze kledingsmaak tot onze politieke voorkeuren. Als een rots in de branding van de algoritmes en cookies staat de vrije lezer. Hij of zij vindt nieuwe ideeën, andere werelden, en schatten aan niet in kaart te brengen informatie in boeken. Je zou kunnen zeggen dat lezen van boeken in deze tijd een daad van verzet is, dat boeken een bastion van vrijheid zijn, en dat de lezer een activist is.
WINTERTUINFESTIVAL
Data: woensdag 22 tot en met zondag 26 november 2017
Locaties: talloze locaties in Nijmegen
Entree: variërend van gratis tot € 17,50 per festivalonderdeel
Meer info: www.wintertuinfestival.nl
fleursdumal.nl magazine
More in: - Book Lovers, - Book News, Art & Literature News, CINEMA, RADIO & TV, Literary Events, LITERARY MAGAZINES, MUSIC, THEATRE, Wintertuin Festival
---
1949: Josef Mengele arrive en Argentine. Caché derrière divers pseudonymes, l'ancien médecin tortionnaire à Auschwitz croit pouvoir s'inventer une nouvelle vie à Buenos Aires.
L'Argentine de Peron est bienveillante, le monde entier veut oublier les crimes nazis. Mais la traque reprend et le médecin SS doit s'enfuir au Paraguay puis au Brésil. Son errance de planque en planque, déguisé et rongé par l'angoisse, ne connaîtra plus de répit… jusqu'à sa mort mystérieuse sur une plage en 1979.  Comment le médecin SS a-t-il pu passer entre les mailles du filet, trente ans durant?

La Disparition de Josef Mengele est une plongée inouïe au cœur des ténèbres. Anciens nazis, agents du Mossad, femmes cupides et dictateurs d'opérette évoluent dans un monde corrompu par le fanatisme, la realpolitik, l'argent et l'ambition. Voici l'odyssée dantesque de Josef Mengele en Amérique du Sud. Le roman-vrai de sa cavale après-guerre.
Olivier Guez est l'auteur, entre autres, de L'Impossible retour, une histoire des juifs en Allemagne depuis 1945 (Flammarion), Éloge de l'esquive (Grasset) et Les Révolutions de Jacques Koskas (Belfond). Il a reçu en 2016 le prix allemand du meilleur scénario pour le film Fritz Bauer, un héros allemand.
Olivier Guez
La disparition de Josef Mengele Roman
EAN: 9782246855873
Parution: 16/08/2017
Pages: 240
Prix: €18.50
Editions Grasset
---
Prix Renaudot 2017 pour 'La Disparition de Josef Mengele' d'Olivier Guez
fleursdumal.nl magazines
---
More in: - Book News, - Bookstores, Archive Q-R, Art & Literature News, Awards & Prizes, PRESS & PUBLISHING, The Art of Reading, The talk of the town, WAR & PEACE
---
Older Entries »
« Newer Entries
Thank you for reading FLEURSDUMAL.NL - magazine for art & literature