BOOKS
·
The Poetry Pharmacy: Tried-and-True Prescriptions for the Heart, Mind and Soul by William Sieghart
·
Het diepste blauw (012). Een roman van Ton van Reen
·
My Twentieth Century Evening and Other Small Breakthroughs. The Nobel Lecture by Kazuo Ishiguro
·
Het diepste blauw (011). Een roman van Ton van Reen
·
Lecture & rencontre: Kate Tempest à Paris – Écoute la ville tomber
·
Het diepste blauw (010). Een roman van Ton van Reen
·
Dichter und Kunstfigur, Provokateur und Visionär: Julia Encke über den französischen Literatur-Star Michel Houellebecq
·
Bruno Fuligni: Mata Hari. Les vies insolentes de l'agent H 21
·
Voyage of the Sable Venus and Other Poems by Robin Coste Lewis
·
Het diepste blauw (009). Een roman van Ton van Reen
·
Schubert's Winter Journey. Anatomy of an Obsession by Ian Bostridge
·
Het diepste blauw (008). Een roman van Ton van Reen
In the years since he first had the idea of prescribing short, powerful poems for all manner of spiritual ailments, William Sieghart has taken his Poetry Pharmacy around the length and breadth of Britain, into the pages of the Guardian, onto BBC Radio 4 and onto the television, honing his prescriptions all the time.

This pocket-sized book presents the most essential poems in his dispensary: those which, again and again, have really shown themselves to work. Whether you are suffering from loneliness, lack of courage, heartbreak, hopelessness, or even from an excess of ego, there is something here to ease your pain.
– 'The book is delightful; it rightly resituates poetry in relation to its biggest and most serious task: helping us to live and die well' – Alain de Botton
– William Sieghart has had a distinguished career in publishing and the arts. He established the Forward Prizes for Poetry in 1992, and founded National Poetry Day in 1994. He is a former chairman of the Arts Council Lottery Panel, and current chairman of both the Somerset House Trust and Forward Thinking, a charity seeking peace in the Middle East and acceptance of British Muslims. His previous anthologies include Winning Words: Inspiring Poems for Everyday Life (2014), Poems of the Decade: An Anthology of the Forward Books of Poetry (2015) and 100 Prized Poems: Twenty-five Years of the Forward Books (2016).
William Sieghart
The Poetry Pharmacy
Tried-and-True Prescriptions for the Heart, Mind and Soul
Published September 2017
Hardback
176 Pages
£12.99
Particular Books
Penguin Books Ltd
ISBN: 9781846149542
new books
fleursdumal.nl magazine
More in: - Book Lovers, - Book News, Archive S-T, Archive S-T, Art & Literature News
---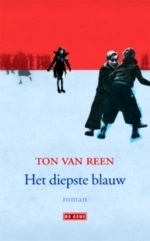 Hij had dat nooit moeten toelaten. Hij had over zich laten lopen. Tijger ook. Ze was zo dwingend dat grootvader Bernhard haar wel eens `de kleine generaal' had genoemd. Grootvader had begrepen dat ze hen als poppen aan touwtjes liet dansen.
Door die houding had ze dingen voor hen geheim kunnen houden. Ze vertelde vaak over China, maar nooit iets over thuis. Als ze haar ophaalden, moesten ze steeds voor de deur wachten. Het was vreemd dat zij altijd bij hen thuis kwam en dat ze maar één keer bij haar waren geweest. Die keer dat ze haar waren gaan opzoeken toen ze een paar dagen ziek was.
Ze hadden aangebeld, hun handen vol bloemen en sinaasappels. Haar moeder had de deur geopend en kon hen niet buiten laten staan. Deze keer niet.
Ton van Reen: Het diepste blauw (012)
wordt vervolgd
fleursdumal.nl magazine
More in: - Book Stories, - Het diepste blauw, Archive Q-R, Reen, Ton van
---
The Nobel Lecture in Literature, delivered by Kazuo Ishiguro (The Remains of the Day and When We Were Orphans) at the Swedish Academy in Stockholm, Sweden, on December 7, 2017, in an elegant, clothbound edition.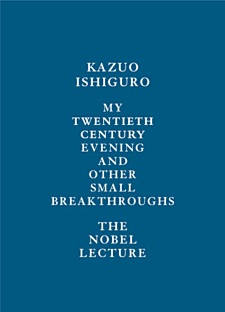 In their announcement of the 2017 Nobel Prize in Literature, the Swedish Academy recognized the emotional force of Kazuo Ishiguro's fiction and his mastery at uncovering our illusory sense of connection with the world. In the eloquent and candid lecture he delivered upon accepting the award, Ishiguro reflects on the way he was shaped by his upbringing, and on the turning points in his career—"small scruffy moments . . . quiet, private sparks of revelation"—that made him the writer he is today.
With the same generous humanity that has graced his novels, Ishiguro here looks beyond himself, to the world that new generations of writers are taking on, and what it will mean—what it will demand of us—to make certain that literature remains not just alive, but essential.
An enduring work on writing and becoming a writer, by one of the most accomplished novelists of our generation.
My Twentieth Century Evening and
Other Small Breakthroughs
The Nobel Lecture
By Kazuo Ishiguro
Hardcover
Dec 12, 2017
64 Pages
$16.95
Published by Knopf
64 Pages
ISBN 9780525654957
new books
fleursdumal.nl magzine
More in: - Book News, Archive I-J, Awards & Prizes, Kazuo Ishiguro, Literary Events
---
Stip, stip, stap. Iemand komt over de stoep naderbij. Vlug. Hinkelend. Springend. Thija hinkelt altijd. Twee, één, twee. Ze kan nooit gewoon lopen, zeker niet als ze vrolijk is. Ze is altijd vrolijk
.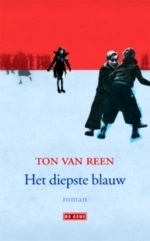 `Kom je?' roept ze door de brievenbus.
Mels holt de trap af, naar de keuken, grist een paar sneden brood van tafel.
`We gaan naar de molen', roept hij met volle mond tegen zijn moeder, die yoghurt zeeft door een dunne doek.
Ze likt haar witte vingers af.
`Als je toch bij grootvader bent, help hem dan met opruimen!'
`Jaaaaah.' Hoe langer ja, hoe meer het nee betekent. Ze moet toch weten dat grootvader Bernhard niet van opruimen houdt en dat hij in een bed slaapt dat hij bijna nooit opmaakt. Het is meer een hol in de dekens waar hij 's ochtends uit en 's avonds weer in kruipt.
Mels holt de deur uit, achter Thija aan, die hinkelend al bijna bij de voordeur van Tijger is. Ze zwaait met haar hoofd, waardoor haar haren uitstaan als een gesteven hoepelrok die omhoogzwiert bij het dansen.
`Kom je?' roept ze door de brievenbus.
`Kom je, kom je', echoot het door de straat.
Een paar tellen later holt Tijger al naar buiten, achtervolgd door zijn moeder die hem nog net een boterham met stroop in de hand kan duwen, stroop uit de emmer van de stroopfabriek, en vlug een luizenkam door zijn haar haalt. Alle moeders zijn bang voor luizen sinds er op school een luizenplaag heeft gewoed. De jongens werden kaalgeschoren en het haar van de meisjes werd kort geknipt.
Maar dat is al twee jaar geleden. Ondertussen hebben sommige meisjes het haar alweer tot op hun schouders. Ook Thija, met haar blauwzwarte engelenhaar dat als zijde aanvoelt. Mels heeft een hekel aan die vlooienkam, die hem het haar uit zijn hoofd trekt. Hij snapt niet dat de moeders hun kinderen er nog elke dag mee pesten.
`Pas goed op de jongens', roept Tijgers moeder tegen Thija. Ze is overbezorgd. Dat komt doordat Tijgers vader vlak na de geboorte van het tweede kind is overleden. In zijn slaap. Hij was nog geen dertig.
`Ik let wel op die kuikens', lacht Thija. Ze trekt een clownsgezicht naar Tijgers kleine zusje dat met grote ogen naar haar staart, lippen en neus platgedrukt tegen het venster.
Tijgers moeder vindt het prima dat Thija er met de jongens op uit trekt. Zo'n meisje zorgt er wel voor dat ze geen gekke dingen doen. Maar het is juist Thija die de gevaarlijkste streken uithaalt. Het is Thija die naar de hoogste eksternesten klimt en door de bomen zwiert om eekhoorns op te jagen. Het is Thija die op het idee kwam om mee te draaien op het rad van de watermolen. Het was Thija die de laffe Kemp op zijn falie gaf omdat hij vanuit zijn slaapkamerraam had geschoten op de lijsters die zaten te zingen op de radioantennes. Zij neemt altijd het initiatief. Net als vandaag. Zij zegt wat ze gaan doen. Elke ochtend, de hele zomer lang. En de jongens leggen zich erbij neer dat ze nooit naar hen luistert.
Ton van Reen: Het diepste blauw (011)
wordt vervolgd
fleursdumal.nl magazine
More in: - Book Stories, - Het diepste blauw, Archive Q-R, Reen, Ton van
---

Mercr. 17/01-2018 – 20h
Lecture & rencontre
Kate Tempest
Écoute la ville tomber
Rencontre animée par Clémentine Goldszal
Interprète : Marguerite Capelle
tarif : 5 € / adhérent : 0 € RÉSERVER
Maison de la Poésie
Passage Molière
157 rue Saint-Martin
75003 Paris
www.maisondelapoesieparis.com
Becky, Harry, Leon, Pete. Quatre jeunes gens dans le Londres d'aujourd'hui. Ils ont des rêves, des aspirations, que la ville nourrit puis feint d'encourager pour mieux les broyer. Écoute la ville tomber est le roman d'une génération abîmée par le cynisme mais qui refuse d'abandonner l'utopie. Kate Tempest attrape le lecteur à chaque phrase, avec la furieuse envie de montrer le monde tel qu'il est. Sorti en 2016 en Angleterre, le roman est resté plusieurs semaines dans la liste des best-sellers du Sunday Times, atteignant les 100 000 exemplaires.
Poétesse, musicienne et performeuse mêlant rap, slam, rock & spoken word, Kate Tempest est, à 30 ans à peine, une artiste majeure du temps présent. Comparée à Zadie Smith ou à Virginie Despentes, cette jeune prodige surprend et impressionne, elle cristallise toutes les révoltes qui animent nos temps troubles.
À lire – Kate Tempest, Écoute la ville tomber, traduit de l'anglais par Madeleine Nasalik, Rivages, 2018. Les Nouveaux anciens, trad. de l'anglais par D' de Kabal et Louise Bartlett, L'Arche, 2017.
À écouter – Kate Tempest, Let Them Eat Chaos, Fiction Records, 2016.
Les nouveaux anciens
Kate Tempest 
Paru le 18 octobre 2017
Poésie, broché
Editeur Arche
Nombre de pages 72
Traduit de l'anglais par D' de Kabal et Louise Bartlett
ISBN : 978-2-85181-928-4 – €12
Dans ce poème épique urbain, Kate Tempest revisite par les mythes nos vies modernes désenchantées. Selon elle, les dieux de l'Antiquité resurgissent dans le monde contemporain à travers nos actes quotidiens de violence, de bravoure, de sacrifice ou d'amour. Nous sommes toujours mythiques, nous sommes toujours divins. Elle dépeint ainsi une traversée des âges, de la naissance à la mort de l'être humain, sans occulter ses failles, ses erreurs ni ses regrets. Célébrant l'humain trop humain des supermarchés, des rues, des bars et des open-space, elle s'inscrit dans la tradition d'un hip hop old-school, entre poésie, rap et poésie parlée. Une écriture dramatique puissamment cadencée, avec une rythmique très musicale et un « flow » à couper le souffle.
Ecoute la ville tomber
Kate Tempest
Madeleine Nasalik (Traducteur)
Traduit de l'anglais
Collection: Littérature étrangère Rivages
ISBN: 978-2-7436-4199-3
EAN: 9782743641993
Parution: janvier, 2018
400 pages
Format : 14.0 x 20.5
Prix: €22,50
Becky, Harry, Leon. Ils sont jeunes, hésitent entre le cynisme et le besoin éperdu d'utopie. Chacun a des rêves, des aspirations, que la ville nourrit et feint d'encourager pour mieux les broyer. Ce roman résonne des bruits et du rythme de notre époque, dans la prose incandescente de Kate Tempest, star du hip-hop, poétesse et artiste déjà légendaire à 30 ans à peine, admirée par Virginie Despentes, Lola Lafon ou Don DeLillo. Best-seller international, ce livre impose la jeune Anglaise comme une voix majeure de la scène littéraire d'aujourd'hui.
Kate Tempest
Lecture & rencontre
Mercr. 17/01-2018 – 20h
Maison de la Poésie
75003 Paris
fleursdumal.nl magazine
More in: Archive S-T, Archive S-T, Art & Literature News, Kate Tempest, Literary Events, Tempest, Kate, TRANSLATION ARCHIVE
---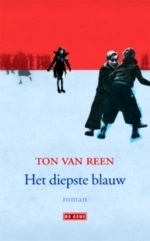 Het werk aan de daken werd altijd goed beloond, met kwartjes en dubbeltjes, met emmers fruit en zakken snoep.
Alles hadden ze altijd gedeeld met Thija. Zoals ook Thija alles met hen deelde. Wanneer haar vader thuiskwam van zijn verre reizen, kreeg ze zakken snoep: ulevellen, karamels, zoete drop.
Dat ze wat te delen had, wist hij vaak al van tevoren. Als hij 's avonds laat, altijd als het al donker was, een auto in de straat hoorde stoppen en een portier hoorde dichtslaan, schoot hij uit bed om een glimp van haar vader op te vangen. Altijd te laat. De voordeur was al dicht voor hij bij het raam was. Zo snel als Thija's vader was niemand.
Ton van Reen: Het diepste blauw (010)
wordt vervolgd
fleursdumal.nl magazine
More in: - Book Stories, - Het diepste blauw, Archive Q-R, Reen, Ton van
---
Michel Houellebecq ist nicht nur einer der erfolgreichsten Schriftsteller der Gegenwart, er ist vor allem und mit großer Lust eines: ein Provokateur, der regelmäßig Debatten auslöst, die weit über das Literarische hinausgehen.
Mal nennt er den Islam die «bescheuertste Religion der Welt», dann preist er die Prostitution als eheerhaltende Maßnahme – und man kann sich nicht sicher sein, ob er das wirklich so meint.
Julia Encke, Literaturchefin der «Frankfurter Allgemeinen Sonntagszeitung», ist ihm immer wieder begegnet und macht sich nun daran, das Leben und Werk dieses großen Dichters zu entschlüsseln. «Wer ist Michel Houellebecq?» fragt nach der Spannung zwischen dem Menschen Houellebecq und dem öffentlichen Bild des Mannes, der mit seinen Romanen «Elementarteilchen» und «Unterwerfung» wütende Anfeindungen wie begeisterte Zustimmung erntete.
Sie beschreibt die vielen Facetten – den Visionär, den Romantiker, den Künstler – und zeigt, dass kaum jemand die Stimmung unserer Zeit so gut erfasst wie Michel Houellebecq. Er zielt mit seinen Texten mitten ins Herz unserer Gesellschaft – weshalb auch kaum jemand eine so große Gemeinde von Fans und erbitterten Gegnern hat. Pünktlich zum 60. Geburtstag erscheint nun das Porträt, das dem Rätsel Houellebecq auf die Spur zu kommen versucht.
Julia Encke, geboren 1971, studierte Literaturwissenschaft in Freiburg, Toulouse und München und promovierte mit einer vielbeachteten Arbeit über den Ersten Weltkrieg. Von 2001 bis 2005 arbeitete sie im Feuilleton der «Süddeutschen Zeitung» und gehört seit Sommer 2005 dem Feuilleton der «Frankfurter Allgemeinen Sonntagszeitung» in Berlin an. Seit 2015 verantwortet sie dort das Literaturressort. 2005 erschien «Augenblicke der Gefahr. Der Krieg und die Sinne 1914–1934», 2014 «Charisma und Politik. Warum unsere Demokratie mehr Leidenschaft braucht».
Julia Encke:
Wer ist Michel Houellebecq?
Porträt eines Provokateurs
Dec. 2017
256 Seiten
€19,95
Hardcover
ISBN: 978-3-7371-0017-5
Verlag: Rowohlt Berlin
new books
fleursdumal.nl magazine
More in: - Book Lovers, - Book Stories, Archive E-F, Archive G-H, Art & Literature News, Michel Houellebecq, NONFICTION: ESSAYS & STORIES
---
Peu de noms évoquent autant le mystère, la sensualité et l'intrigue que celui de Mata Hari. Son histoire est vraie, mais elle comporte tous les ingrédients d'un grand film d'aventure : ambition, argent, sexe, pouvoir et mort tragique…
Mère de famille, danseuse nue, espionne et femme fatale, Mata Hari a traversé plusieurs vies avant d'accéder au rang de personnage légendaire. Fusillée en 1917, elle a continué de vivre dans l'imaginaire collectif, devenant un mythe dont se sont emparés le cinéma et la publicité.
Première star mondiale, dont le nom sonne comme une marque, elle a inventé le strip-tease, créé un style vestimentaire et inauguré l'ère du renseignement technologique, puisque ce sont les interceptions de la tour Eiffel qui ont Iivré les secrets de l'«agent H 21». Une histoire folle d'une grande modernité.
À partir des archives de la Défense et d'une abondante documentation, Bruno Fuligni révèle la captivante histoire d'une vie faite d'amour, de mensonges et de subterfuges, la vie d'une femme dont le nom est devenu le symbole de l'espionnage au féminin.
Bruno Fuligni
Mata Hari. Les vies insolentes de l'agent H 21
Albums hors série, Gallimard Loisirs
Parution : 12-10-2017
192 pages, ill.,
sous couverture illustrée,
195 x 255 mm, cartonné
Genre : Albums illustrés Thème : histoire
Sous-thème : Temps présent (1914 – XXe s.)
ISBN : 9782742448012
Gencode : 9782742448012
Prix €35,00
new books
fleursdumal.nl magazine
More in: - Book News, - Book Stories, Archive E-F, Art & Literature News, CRIME & PUNISHMENT, FDM in Paris, Mata Hari, WAR & PEACE
---
Now in paperback, this National Book Award-winning debut poetry collection is a meditation on the black female figure through time.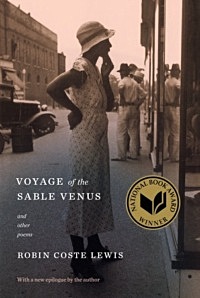 Robin Coste Lewis's electrifying collection is a triptych that begins and ends with lyric poems meditating on the roles desire and race play in the construction of the self.
In the center of the collection is the title poem, "Voyage of the Sable Venus," an amazing narrative made up entirely of titles of artworks from ancient times to the present–titles that feature or in some way comment on the black female figure in Western art.
Bracketed by Lewis's own autobiographical poems, "Voyage" is a tender and shocking meditation on the fragmentary mysteries of stereotype, juxtaposing our names for things with what we actually see and know. A new understanding of biography and the self, this collection questions just where, historically, do ideas about the black female figure truly begin–five hundred years ago, five thousand, or even longer? And what role did art play in this ancient, often heinous story?
Here we meet a poet who adores her culture and the beauty to be found within it. Yet she is also a cultural critic alert to the nuances of race and desire–how they define us all, including her own sometimes painful history.
Lewis's book is a thrilling aesthetic anthem to the complexity of race–a full embrace of its pleasure and horror, in equal parts.
Robin Coste Lewis, the winner of the National Book Award for Voyage of the Sable Venus, is the poet laureate of Los Angeles. She is writer-in-residence at the University of Southern California, as well as a Cave Canem fellow and a fellow of the Los Angeles Institute for the Humanities. She received her BA from Hampshire College, her MFA in poetry from New York University, an MTS in Sanskrit and comparative religious literature from the Divinity School at Harvard University, and a PhD in poetry and visual studies from the University of Southern California. Lewis was born in Compton, California; her family is from New Orleans.
Voyage of the Sable Venus
and Other Poems
By Robin Coste Lewis
Paperback
$19.95
Published by Knopf
Nov. 2017
176 Page
ISBN 9781101911204
new books
fleursdumal.nl magazine
More in: - Book News, - Book Stories, Archive K-L, Archive K-L, Art & Literature News
---
`Hé, Kemp, kom ook op het dak!' roept Mels, hoewel hij goed weet dat Kemp hoogtevrees heeft. `Je krijgt een kwartje als je bij ons in de goot durft te komen!'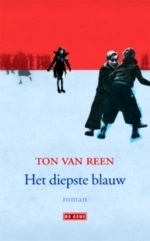 Ze lachen als Kemp met een rooie kop verder loopt. Kemp met zijn witte benen! Kemp met zijn broek die altijd iets te kort is waardoor je de randen van de pijpen van zijn onderbroek kan zien, wat wel heel erg meisjesachtig is.
`Kemp, ben je een jongen of een meisje?' roept Tijger. `Heb je roze pyjama's?' Ze lachen zich een breuk.
Kemp die altijd naar koud vlees ruikt. De hele klas ruikt ernaar. Kemp met zijn bloedeloze gezicht. Kemp die kan fluiten door het spleetje tussen zijn voortanden: dat is dan ook het enige waar hij goed in is. Kemp het onderdeurtje.
Ton van Reen: Het diepste blauw (009)
wordt vervolgd
fleursdumal.nl magazine
More in: - Book Stories, - Het diepste blauw, Archive Q-R, Reen, Ton van
---
An exploration of the world's most famous and challenging song cycle, Schubert's Winter Journey (Winterreise), by a leading interpreter of the work, who teases out the themes—literary, historical, psychological—that weave through the twenty-four songs that make up this legendary masterpiece.
Completed in the last months of the young Schubert's life, Winterreise has come to be considered the single greatest piece of music in the history of Lieder. Deceptively laconic—these twenty-four short poems set to music for voice and piano are performed uninterrupted in little more than an hour—it nonetheless has an emotional depth and power that no music of its kind has ever equaled.
A young man, rejected by his beloved, leaves the house where he has been living and walks out into snow and darkness. As he wanders away from the village and into the empty countryside, he experiences a cascade of emotions—loss, grief, anger, and acute loneliness, shot through with only fleeting moments of hope—until the landscape he inhabits becomes one of alienation and despair.
Originally intended to be sung to an intimate gathering, performances of Winterreise now pack the greatest concert halls around the world.
Drawing equally on his vast experience performing this work (he has sung it more than one hundred times), on his musical knowledge, and on his training as a scholar, Bostridge teases out the enigmas and subtle meanings of each of the twenty-four lyrics to explore for us the world
Schubert inhabited, his biography and psychological makeup, the historical and political pressures within which he became one of the world's greatest composers, and the continuing resonances and affinities that our ears still detect today, making Schubert's wanderer our mirror.
Ian Bostridge performs regularly throughout Europe, North America and the Far East to outstanding critical acclaim. He read Modern History at Oxford and received a D.Phil in 1990. He is the author of Witchcraft and Its Transformations c.1650-c.1750 and A Singer's Notebook. He is Humanitas Professor of Music at the University of Oxford and a regular contributor to The Guardian and the TLS. He is married to the writer and critic Lucasta Miller. They live in London with their two children.
Schubert's Winter Journey
Anatomy of an Obsession
By Ian Bostridge
Paperback
Published on Jan 02, 2018
Published by Vintage
528 Pages
$22.00
ISBN 9780525431800
new books
fleursdumal.nl magazine
More in: # Music Archive, - Book Lovers, - Book News, Archive A-B, Art & Literature News
---
Op de brief die hij naar Mary Wilkington heeft gestuurd, heeft hij nooit antwoord gehad. Natuurlijk was het stom om de brief in het Nederlands te schrijven. En als ze hem al had kunnen laten vertalen, dan moet ze zich rot geschrokken zijn van zijn bewering dat haar vaders ziel in hem voortleefde.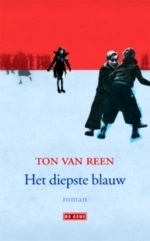 De zin `omdat Johns ziel in mij verder leeft, voel ik me verantwoordelijk voor u en uw zus' had hij weg moeten laten. Die aanmatigende woorden heeft hij zijn hele leven onthouden. Toen hij twaalf was kon hij zulke ernstige gedachten hebben, denkend dat volwassenen zo dachten. Nu weet hij dat kinderen die volwassenen imiteren, zo dodelijk serieus kunnen zijn dat juist hun ernst hun kind-zijn verraadt.
Hoe hebben de talloze verhalen die hij in zijn jeugd heeft gehoord hem gevormd? De wonderlijke verhalen die hij hoorde van zijn beide grootvaders, de geschiedenissen die Tijger, Thija en hijzelf bij elkaar fantaseerden. Verhalen waarin de realiteit verstrikt was geraakt met de fantasie. Alles wat hij zich herinnerde, had net zo goed waar als gedroomd kunnen zijn.
Is de Mels die in zijn hoofd huist dezelfde als de Mels die hier in bed ligt? Was het voorbestemd dat hij hier zou eindigen, onder de plek waar Wilkington op bed heeft gelegen? Hij kan er met niemand over praten. Niemand zal begrijpen waarover hij het heeft. Mary Wilkington moet hem voor gek hebben versleten. Lizet is er te nuchter voor. Ze droomt niet eens. Ze weet niet wat fantasie is. En zijn dochter heeft zich afgesloten van zijn droomwereld.
Hij luistert naar het tikken in de goot. Een vogel pikt in de bij elkaar gewaaide bladeren. De rottende troep in de goot trekt vogels aan. Merels leven van het kleine ongedierte in afval. De goot zit al jaren verstopt. Vroeger maakte hij hem elk najaar schoon, als de bladeren waren gevallen, maar altijd vóór het invallen van de vorst. Sinds hij niet meer kan lopen, is er niemand meer op het dak geweest. Hij vindt het prettig de vogels zo dichtbij te horen. Het is goed zo. Hij maakt er zich niet meer druk om.
Erger is dat er pannen kapot zijn. In het plafond zitten donkere lekgaten. Vroeger smeerde hij de plekken in met witkalk. De lekken zijn terug. Groter. Hij had die gipsplaten door steviger spul moeten vervangen. Jaar na jaar heeft hij het uitgesteld.
In de laatste maanden heeft zich een geheimzinnige donkerbruine landkaart op het plafond gevormd die hem doet denken aan de landkaarten van zijn grootvader Rudolf. De schoolkaart van Azië. Cambodja, Vietnam, Mongolië. Namen die op de kaft van sprookjesboeken zouden kunnen staan. Koningen van Cambodja. Vissers van Vietnam. Ruiters van Mongolië.
Zelfs in het donker is de kaart in de witte vlakte van het plafond te zien. Vaag toont ze de kusten van een zee, die na elke regenbui iets groter wordt. In elke vierkante centimeter van de landkaart, die in werkelijkheid honderden vierkante kilometers is, leven miljoenen zeedieren. De branding loopt uit op de stranden. Mensen wandelen langs de vloedlijn of vluchten weg voor het opdringende water.
Hij volgt de lijnen van de rivieren op de kaart. Brede stromen waaieren uit in rivierdelta's. Schepen drijven naar zee. Hij kan ze heel dichtbij halen, alsof hij in zijn hoofd een enorme microscoop heeft, zodat hij zelfs kan zien wat de lading is. Steenkool. Cement. Grind. Of feestvierende mensen op een cruiseschip, stomdronken van verveling. Hij kan hun ogen zelfs uitvergroten en ziet daarin de angst die hen bij elkaar houdt. Er is geen grotere leegte dan in het hoofd van mensen die niets te doen hebben. Dat heeft hij in het revalidatiecentrum gezien. Mensen die wachten op niets omdat ze niets meer te winnen hebben. Ogen die tergend langzaam leeg raken.
De donkere vlekken zijn steden en dorpen. Daar ergens ligt ook zijn eigen dorp aan de rand van de Wijer, de beek die verderop met een rivier samenvloeit die naar zee stroomt. Op de landkaart is zijn dorp niet groter dan een speldenprik. Vandaag of morgen zal het net als alle land verzwolgen worden door het water. Als het buiten waait en de wind de klimop langs de gevel laat ritselen, hoort hij het schreeuwen van de mensen die verdrinken. Zo moeten de uitverkorenen op de ark van Noach het schreeuwen hebben gehoord van de mensen die verdoemd waren omdat ze God niet welgevallig waren. God ontleent zijn macht aan zwarte sprookjes.
Vooral in de dagen dat hij verward is, beleeft hij verhalen. Als in een roes. De dokter zegt dat het komt door een storing in het evenwichtsorgaan. Het is aangetast door een tekort aan bloed, met als gevolg verstoorde zenuwen.
In de dagen dat hij verward is, is de tijd zoek, weet hij niet of het ochtend of avond is. Soms, als zijn hoofd ruist, is het of hij luistert naar een ander. Iemand buiten zijn lijf. Dat kan dagen aanhouden. Dagen dat er niets met hem aan te vangen is en ze hem niet eens aankleden. Bij vlagen is hij zich zo weinig bewust van wat er gebeurt, dat hij niet eens merkt dat hij van bed wordt getild, op de pot wordt gezet en terug in bed wordt gestopt. Soms levert het tekort aan bloed in zijn hersenen hem buien van verstrooidheid op. Dan gaat hij rommelen in de hoofdstukken van het boek dat hij wil schrijven over de geschiedenis van de meelfabriek en husselt alles door elkaar. Lizet kan het allemaal niets schelen. Als hij weer normaal kan denken, treft hij op zijn tafel een puinhoop aan die hij opnieuw moet ordenen. Het hindert de voortgang van het werk enorm. Soms heeft hij hele verscheurde hoofdstukken uit de prullenbak moeten vissen en aan elkaar moeten plakken omdat hij ze had weggegooid. Een enkel hoofdstuk is verdwenen omdat Lizet gewoon de prullenbak had geleegd in de vuilcontainer.
De dokter zegt dat de ader in zijn hals moet worden verwijd, maar dat zoiets veel risico met zich meebrengt. En eigenlijk wil hij het ook niet. Die vaak terugkerende verwardheid in zijn hoofd levert ook mooie beelden op. Beelden waaraan hij hecht, zoals het beeld van de landkaart boven zijn hoofd en de geheime zee. Het is een klein plezier dat hij voor zichzelf alleen heeft. Nog één zo'n storm, waarbij er pannen van het dak waaien, en hij zal met bed en al het huis uit drijven. Door de tuinen die zijn ingenomen door de Wijer, de beek die zichzelf ver boven haar normale hoogte uittilt, en het dorp, dat ze vele jaren heeft gestreeld, met man en muis verzwelgt.
Het beeld van een allesverzwelgende vloed komt vaak terug in zijn hoofd. Hij is niet uitverkoren voor de reddende ark, maar drijft met het kolkende water mee. Het laatste wat hij ziet voor hij ondergaat, zijn Thija en Tijger, aan boord van de boot. Tijger heeft het gezicht van Noach. Thija is zichzelf. Mels roept om hulp, maar de anderen horen hem niet. Ze kijken alleen maar naar elkaar. Om de ramp te voorkomen moeten de kapotte pannen worden vervangen. Wie in het dorp kan een dak repareren? Toen ze nog jongens waren, repareerden Tijger en hij alle daken in de straat. Na elke flinke storm dansten ze als circusartiesten door de goten en over de daknokken om de weggewaaide pannen te vervangen. Zo lenig als apen. Door hun gewaagde kunstjes lieten ze de harten van hun moeders stilstaan.
Vooral als Kemp in de buurt was, haalden ze kunststukjes uit. Om de zoon van de slager uit te dagen.
Hij herinnert zich nog precies hoe Kemp altijd naar hen stond te kijken als hij en Tijger in de goot stonden en langs de dakramen omhoogklommen naar de nok van het dak om de scheefgewaaide pannen bij de schoorsteen recht te leggen of een kauwennest uit het rookkanaal te halen. De piepende jongen gooiden ze vanaf het dak op straat dood en ze beschoten de woedend rondvliegende ouders met hun katapulten. Heksenvogels waren het. Duivels in zwarte pakken. Luchtratten. Voor elke kauw die ze doodden, kregen ze vijf cent beloning. En van de boer aan wie ze de dode dieren verkochten, kregen ze ook een stuiver. De boer hing de vogels, met uitgespreide vleugels, aan een lange paal tussen de erwten of in het koren, als waarschuwing voor de soortgenoten dat ze een rooftocht naar het veld met de dood zouden moeten bekopen.
Wat had Mels zich geërgerd toen Kemp, net vijftien, met kop en schouders boven hem uitgroeide. Twintig geworden had Kemp de slagerij van zijn vader overgenomen. Toen was hij al zo sterk dat hij met de blote vuist in één klap een varken kon doodslaan. Zo sterk dat hij Mels volkomen kon negeren.
Ton van Reen: Het diepste blauw (008)
wordt vervolgd
fleursdumal.nl magazine
More in: - Book Stories, - Het diepste blauw, Archive Q-R, Reen, Ton van
---
Older Entries »
Thank you for reading FLEURSDUMAL.NL - magazine for art & literature