BOOKS
·
Edward LEAR: The Quangle Wangles Hat
·
Franz KAFKA: Vom Scheintod
·
Rainer Erich SCHEICHELBAUER: Willem Frederik Hermans als filosoof
·
D.H. LAWRENCE: Bei Hennef
·
Geschiedenis van een biografie – Over Antony Kok – Door Jef en Hanneke van Kempen
·
Johan HARSTAD: Max, Mischa & het Tet-offensief
·
Wim BRANDS: Verzamelde gedichten
·
48e POETRY INTERNATIONAL Festival Rotterdam
·
CITY LIGHTS Pocket Poets Anthology 60th Anniversary Edition: Edited by Lawrence Ferlinghetti
·
International Literature Festival Utrecht (ILFU) op 11, 12 en 13 mei in TivoliVredenburg
·
Tentoonstelling over MARIA in Museum Catharijneconvent in Utrecht
·
Edgar Allan POE: The Tell Tale Heart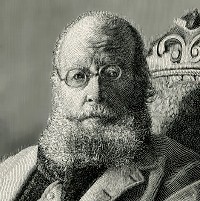 Edward Lear
The Quangle Wangles Hat
On the top of the Crumpetty Tree
The Quangle Wangle sat,
But his face you could not see,
On account of his Beaver Hat.
For his hat was a hundred and two feet wide,
With ribbons and bibbons on every side
And bells, and buttons, and loops, and lace,
So that nobody ever could see the face
Of the Quangle Wangle Quee.
The Quangle Wangle said
To himself on the Crumpetty Tree,
Jam; and jelly; and bread;
Are the best food for me!
But the longer I live on this Crumpetty Tree
The plainer than ever it seems to me
That very few people come this way
And that life on the whole is far from gay!'
Said the Quangle Wangle Quee.
But there came to the Crumpetty Tree,
Mr. and Mrs. Canary;
And they said, Did you ever see
Any spot so charmingly airy?
May we build a nest on your lovely Hat?
Mr. Quangle Wangle, grant us that!
O please let us come and build a nest
Of whatever material suits you best,
Mr. Quangle Wangle Quee!'
And besides, to the Crumetty Tree
Came the Stork, the Duck, and the Owl;
The Snail, and the Bumble-Bee,
The Frog, and the Fimble Fowl;
The Fimble Fowl, with a Corkscrew leg;
And all of them said, We humbly beg,
We may build our homes on your lovely Hat,
Mr. Quangle Wangle, grant us that!
Mr. Quangle Wangle Quee!
And the Golden Grouse came there,
And the Pobble who has no toes,
And the small Olympian bear,
And the Dong with a luminous nose.
And the Blue Babboon, who played the flute,
And the Orient Calf from the Land of Tute,
And the Attery Squash, and the Bisky Bat,
All came and built on the lovely Hat
Of the Quangle Wangle Quee.
And the Quangle Wangle said
To himself on the Crumpetty Tree,
When all these creatures move
What a wonderful noise there'll be!'
And at night by the light of the Mulberry moon
They danced to the flute of the Blue Babboon,
On the broad green leaves of the Crumpetty Tree,
And all were as happy as happy could be,
With the Quangle Wangle Quee.
Edward Lear (1812 – 1888)
The Quangle Wangles Hat
fleursdumal.nl magazine
More in: Archive K-L, Edward Lear, LIGHT VERSE
---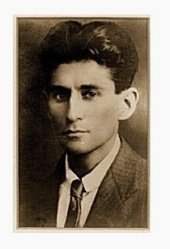 Franz Kafka
Vom Scheintod
Wer einmal scheintot gewesen ist, kann davon Schreckliches erzählen, aber wie es nach dem Tode ist, das kann er nicht sagen, er ist eigentlich nicht einmal dem Tode näher gewesen als ein anderer, er hat im Grunde nur etwas Besonderes ›erlebt‹ und das nicht besondere, das gewöhnliche Leben ist ihm dadurch wertvoller geworden. Ähnlich ist es mit jedem, der etwas Besonderes erlebt hat. Moses zum Beispiel hat auf dem Berge Sinai gewiß etwas ›Besonderes‹ erlebt, aber statt sich diesem Besonderen zu ergeben, etwa wie ein Scheintoter, der sich nicht meldet und im Sarg liegen bleibt, ist er den Berg hinunter geflüchtet und hatte natürlich Wertvolles zu erzählen und liebte die Menschen, zu denen er sich geflüchtet hatte, noch viel mehr als früher und hat dann sein Leben ihnen geopfert, man kann vielleicht sagen, zum Danke. Von beiden aber, vom zurückgekehrten Scheintoten und vom zurückgekehrten Moses kann man viel lernen, aber das Entscheidende kann man von ihnen nicht erfahren, denn sie selber haben [es] nicht erfahren. Und hätten sie es erfahren, so wären sie nicht mehr zurückgekommen. Aber wir wollen es auch gar nicht erfahren. Das läßt sich daran überprüfen, daß wir zum Beispiel gelegentlich den Wunsch haben können, das Erlebnis des Scheintoten oder das Erlebnis des Moses bei Sicherstellung der Rückkehr, ›bei freiem Geleit‹ zu erleben, ja daß wir sogar den Tod uns wünschen, aber nicht einmal in Gedanken wollten wir lebend und im Sarge ohne jede Möglichkeit der Wiederkehr oder auf dem Berge Sinai bleiben…
(Das hat nicht eigentlich etwas mit Todesangst zu tun. . .)
Franz Kafka
(1883-1924)
Vom Scheintod
fleursdumal.nl magazine
More in: Franz Kafka, Kafka, Franz, Kafka, Franz
---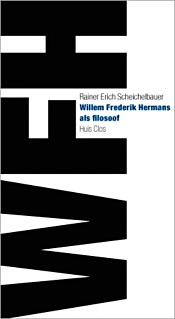 Hermans een gemankeerde filosoof? Uit het verhaal De elektriseermachine van Wimshurst blijkt zonneklaar dat de eerste liefde van Willem Frederik Hermans de wetenschap was. Hij koos voor de geologie, promoveerde, publiceerde de studie Erosie en werd lector fysische geografie aan de Universiteit van Groningen.
Hermans ontwikkelde zich allengs tot schrijver van een rijk oeuvre. In een aantal romans en vooral in zijn essays bleek bovendien zijn passie voor de filosofie. Hij was behoorlijk belezen in de wereld van Nietzsche, maar vooral intrigeerden hem de gedachten van Ludwig Wittgenstein. Hij vertaalde diens hoofdwerk Tractatus logico-philosophicus en essayeerde driftig rondom diens ideeën. De vele Hermansvorsers hebben het filosofische aspect van zijn werk weliswaar belicht, maar de wijze waarop zij dat deden, ging toch mank aan het euvel dat ook Hermans parten moet hebben gespeeld. De romancier en essayist bleek namelijk niet echt geschoold in de filosofie, een manco dat hem de grote denkers talloze malen heeft doen misverstaan.
Een vakfilosoof brengt ons deze feilen onder ogen. Rainer Erich Scheichelbauer, in 1977 geboren in Wenen, combineerde zijn studie filosofie met het bijvak Nederlands en dat maakt hem tot een ideale gids. In Willem Frederik Hermans als filosoof toont hij aan dat Hermans' denken in wezen nietzscheaans is, met desondanks een grote eerbied voor de wetenschap. De stellingen van Wittgenstein gebruikt Hermans om Nietzsche en wetenschap te verzoenen, niet begrijpend dat die zich daar niet voor lenen. Maar hij had ze kennelijk nodig voor zijn polemiek met vermeende vijanden, vakfilosofen in het bijzonder.
Rainer Erich Scheichelbauer
Willem Frederik Hermans als filosoof
nummer 65 | essayreeks 12 | 2017
Info: http://www.uitgeverijhuisclos.nl/
96 p / 11 x 20 cm / € 16,00
ISBN 978 90 79020 39 3
fleursdumal.nl magazine
More in: - Book News, Art & Literature News, DICTIONARY OF IDEAS, MONTAIGNE, WF Hermans
---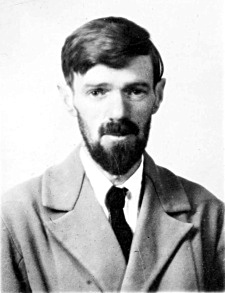 D.H.Lawrence
Bei Hennef
The little river twittering in the twilight,
The wan, wondering look of the pale sky,
This is almost bliss.
And everything shut up and gone to sleep,
All the troubles and anxieties and pain
Gone under the twilight.
Only the twilight now, and the soft "Sh!" of the river
That will last for ever.
And at last I know my love for you is here;
I can see it all, it is whole like the twilight,
It is large, so large, I could not see it before,
Because of the little lights and flickers and interruptions,
Troubles, anxieties and pains.
You are the call and I am the answer,
You are the wish, and I the fulfilment,
You are the night, and I the day.
What else – it is perfect enough.
It is perfectly complete,
You and I,
What more-?
Strange, how we suffer in spite of this.
D.H.Lawrence (1883 – 1930)
Bei Hennef
fleursdumal.nl magazine
More in: Archive K-L, D.H. Lawrence, Lawrence, D.H.
---
Foto Antony Kok – Archief JVK Tilburg
GESCHIEDENIS VAN EEN BIOGRAFIE
Over Antony Kok
Door Jef en Hanneke van Kempen
'De wereld van heden raast door in Dada's voetspoor' is een veel geciteerd aforisme van de dichter Antony Kok, dat hij schreef toen hij al oud was. Maar was Kok ook de Dada-dichter die auteur K. Schippers in hem zag, in zijn lezing ter gelegenheid van de opening van de grote Kok-tentoonstelling in de Stadsschouwburg / Kultureel Sentrum van Tilburg begin 1985? Bedoelde Kok, zoals K. Schippers zei, dat Dada niet behoorde tot een tijd of een plaats? Dat Dada niet gebonden was aan een beweging. Dat Antony Kok met zijn aforisme moet hebben bedoeld, dat Dada stond voor een mentaliteit, die van alle tijden was en van de hele wereld? 1)
Of was Antony Kok de man die alleen door toeval, door het feit dat hij beste vrienden zou worden met enkele van de grootste kunstenaars van de 20ste Eeuw, Theo van Doesburg( (1883 – 1931) en Kurt Schwitters, en in navolging van hen Dada-dichter werd, zoals J.A. Dautzenberg (1944 – 2009) in 1985 – in een paginagroot artikel- in De Volkskrant schreef: Een Dada-dichter die op latere leeftijd verstrikt zou raken in mystiek. 2)
Of is het allebei waar? Wat helpt het de biograaf die al 35 jaar probeert het leven van een ander te ontrafelen? Is het niet zo dat zowel Hugo Bal als Theo van Doesburg aan het eind van hun leven Rooms-katholiek zijn geworden? Daar hoor je nooit veel over.
Ottevanger haalt in haar zeer degelijke, maar weinig empathische brievenboek, zelfs meer dan eens dichter Til Brugman aan, die Antony Kok omschreef als een : 'Een wezensvreemde man, die hij altijd al geweest was'. Is dat echt zo? 3)
Zoveel schrijvers, zoveel meningen. Kok is de afgelopen jaren gekenschetst als een wereldvreemde, een absurdist, een socialist, een pacifist, een religieus fanaat, een middeleeuwer, een dadaïst en nog zoveel meer.
#   LEES HIER VERDER GeschiedenisVanEenBiografie  PDF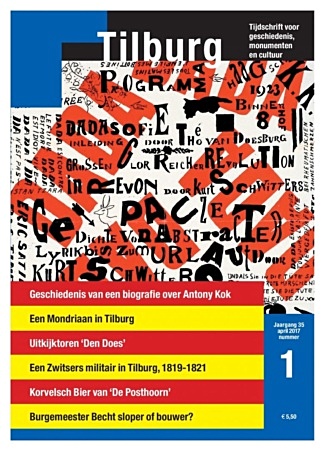 Jaargang 35 – 2017 – nummer 1
Tijdschrift Tilburg
Jef van Kempen en Hanneke van Kempen:
Geschiedenis van een biografie. Over Antony Kok
En verder o.a.
Petra Robben:  Mijmering over een Mondriaan in Tilburg. Internationale Tentoonstelling van Nijverheid, Handel en Kunst, 1913
Niko de Wit:  'Den Does', een uitkijktoren voor Tilburg. Een hommage aan Theo van Doesburg
fleursdumal.nl magazine
More in: - Book News, Antony Kok, Art & Literature News, Bauhaus, BIOGRAPHY, Dada, De Stijl, Doesburg, Theo van, Hanneke van Kempen, Jef van Kempen, Kok, Antony, Kurt Schwitters, Piet Mondriaan, Piet Mondriaan, Schwitters, Kurt, Theo van Doesburg, Theo van Doesburg
---
Eens in de zoveel jaar verschijnt er een roman die zó verslavend is dat je er afspraken voor afzegt, uit de trein vergeet te stappen en stiekem iets eerder van je werk vertrekt. Zo'n uitzonderlijke roman schreef Johan Harstad: zijn manier van vertellen maakt dat je niet rust voordat je de laatste pagina hebt omgeslagen.
Max, Mischa & het Tet-offensief is het verhaal van toneelregisseur Max Hansen, die als puber vanuit Noorwegen naar Amerika emigreert. Hij heeft moeite om zijn jeugd in Stavanger, waar hij als kind van communistische ouders het Tet-offensief naspeelde, achter zich te laten, maar ontdekt in New York dat eigenlijk iedereen daar ontheemd is. In kunstenares Mischa, acteur Mordecai en Vietnamveteraan Owen vindt hij dierbare lotgenoten.
Harstads magnum opus is een hypnotiserende vertelling die vele decennia en continenten omspant: van de oorlog in Vietnam en Apocalypse Now tot jazzmuziek, van Mark Rothko en Burning Man tot de aanslag op de Twin Towers. Uitgeverij Podium zegt bijzonder trots te zijn dat zij deze monumentale roman als eerste buitenlandse uitgever kunnen brengen, in een indrukwekkende vertaling van Edith Koenders en Paula Stevens.
Quote: 'De werelden die Harstad creëert zijn zo verontrustend, romantisch en verslavend, dat het mij moeite kost om naar de echte terug te keren.' Arjen Lubach
Johan Harstad (1979) debuteerde in 2001 met een bundel verzameld proza. Zijn debuutroman Buzz Aldrin, waar ben je gebleven? werd opgevolgd door de roman Hässelby, een David Lynch-achtig verhaal over een man die al 42 jaar bij zijn vader woont. In 2011 verscheen zijn young adult sf-roman Darlah. Naast zijn schrijverschap werkt Harstad als grafisch ontwerper onder het label LACKTR. Voorafgaand aan zijn succesvolle roman Buzz Aldrin, waar ben je gebleven? publiceerde de Noorse schrijver Johan Harstad de verhalenbundel Ambulance. De Nederlandse vertaling van deze verhalenbundel verscheen in 2014. In 2017 verschijnt zijn nieuwe roman: Max, Mischa & het Tet-offensief.
Bibliografie Johan Harstad
2006 Buzz Aldrin, waar ben je gebleven? (roman)
2009 Hässelby (roman)
2011 Darlah (roman)
2014 Ambulance (verhalen)
2017 Max, Mischa & het Tet-offensief (roman)*
Johan Harstad
Max, Mischa & het Tet-offensief
1232 pagina's – € 29,99
Omslag: b'IJ Barbara
ISBN: 978 90 5759 849 4
vertaler: Edith Koenders & Paula Stevens
Uitgeverij Podium
fleursdumal.nl magazine
More in: - Book News, Archive G-H, Art & Literature News, DICTIONARY OF IDEAS
---
Wim Brands schreef in 2010 op het blog van Tirade: 'Er werd mij gevraagd of er iemand is die ik me wil blijven herinneren. Ik mocht maar één persoon kiezen. Ik koos mijn grootvader. Aan wie ik wel eens een gedicht heb gewijd dat begon met de regel: "Hij had een bokkenwagen en een kraai."'
Veel van Wim Brands' anekdotes waren aanleiding tot poëzie. In zes bundels en heel veel tijdschriftpublicaties veroverde Brands zijn plek als dichter, naast zijn groeiende statuur als anchorman van VPRO Boeken, of eigenlijk – bij uitbreiding – als de belangrijke televisiepersoonlijkheid die kunst en literatuur hoog in het vaandel had.
Er is dan ook geen betere manier om kennis te nemen van wat en wie Wim Brands allemaal was dan door lezing van deze Verzamelde gedichten. In de geest van Brands zijn we met de keuze overigens soepel omgesprongen. Er staat een stripverhaal in deze bundel, en er zijn blogs en brieven in te vinden. Voor Brands zijn gedichten verhalen, en hij maakt van verhalen poëzie,steeds door heel goed over de vorm na te denken, door in te dikken en te schrappen – want het kon altijd preciezer.
Deze verzameling toont wat een geweldig dichter Wim Brands was. De bundel bestaat uit zijn verschenen bundels plus veel ongepubliceerd materiaal. Thomas Verbogt schreef een nawoord.
Wim Brands (1959-2016) was een Nederlands dichter, journalist en presentator. Hij publiceerde acht dichtbundels, werkte jarenlang voor de VPRO-radio en presenteerde van 2005 tot 2016 het televisieprogramma Boeken.
Wim Brands schreef in 2010: 'Er werd mij gevraagd of er iemand is die ik me wil blijven herinneren. Ik mocht maar één persoon kiezen. Ik koos mijn grootvader. Aan wie ik wel eens een gedicht heb gewijd dat begon met de regel: "Hij had een bokkenwagen en een kraai."'
Veel van Brands' anekdotes waren aanleiding tot poëzie. Met zijn bundels en vele tijdschriftpublicaties veroverde Brands zijn plek als dichter, naast zijn groeiende statuur als anchorman van VPRO Boeken. Er is dan ook geen betere manier om kennis te nemen van wat en wie Wim Brands allemaal was dan door lezing van deze Verzamelde gedichten. In de geest van Brands is er met de keuze soepel omgesprongen; de verzameling bevat zijn bundels, maar ook niet eerder gepubliceerd werk, blogs, brieven en zelfs een stripverhaal.
Over de poëzie van Wim Brands:
'De gedichten zijn romantisch van inhoud en nuchter van toon. Ze openen op een haast vanzelfsprekende manier duistere gebieden en dieptes in de geest.' – De Volkskrant (*****)
'Mooie gedichten, die op een terloopse manier een raadselachtigheid behouden.' – Het Parool
Wim Brands
Verzamelde gedichten
ISBN 9789028261921
Van Oorschot 2017, € 27,50
fleursdumal.nl magazine
More in: - Book News, Archive A-B, Art & Literature News, Brands, Wim, CINEMA, RADIO & TV
---
Op dinsdag 30 mei 2017 opent de 48e Poetry International in de Rotterdamse Schouwburg, aansluitend vindt het festival plaats tot en met zaterdag 3 juni in de zaal van het Ro Theater aan de William Boothlaan.
Voor de achtenveertigste keer haalt Poetry International de beste dichters uit alle windstreken naar Rotterdam. Naast gedichten in uiteenlopende talen brengt het festival een randprogramma met film, muziek, interviews, themabijeenkomsten en masterclasses. Een reis langs verre culturen met de kunst van het woord als brandstof. Iedereen is uitgenodigd op het jaarlijkse feest van de poëzie.
Op dinsdag 30 mei gaat het 48e Poetry International Festival van start in de Rotterdamse Schouwburg. Van woensdag 31 mei tot en met zondag 4 juni wordt het festival vervolgd in het Ro Theater aan de William Boothlaan en op verschillende andere locaties in het Witte de With Kwartier. Voor de achtenveertigste keer haalt Poetry International de beste dichters uit alle windstreken naar Rotterdam. Naast poëzievoordrachten in uiteenlopende talen brengt het festival films, muziek, interviews, lezingen, themabijeenkomsten en masterclasses. Een kermis van verlangen, kritiek, avontuur en troost, met de kunst van het woord als brandstof. Iedereen is uitgenodigd op het jaarlijkse feest van de poëzie.
Roberto Amato (ITA)
Mischa Andriessen (NLD)
Hannah van Binsbergen (NLD)
Dumitru Crudu (MDA)
Mária Ferenčuhová (SVK)
Gozo Yoshimasu (JAP)
Stefan Hertmans (BEL)
Ishion Hutchinson (JAM)
Mookie Katigbak-Lacuesta (PHL)
Anne Kawala (FRA)
John Kinsella (AUS)
Harry Man (GBR)
Marianne Morris (CAN / GBR)
Cees Nooteboom (NLD)
Michael Palmer (USA)
Margarida Vale de Gato (PRT)
Jan Wagner (DEU)
Mae Yway (MMR)
Zang Di (CHN)
Zhu Zhu (CHN)
48e Poetry International 30 mei – 4 juni 2017
Het jaarlijkse feest van de internationale poëzie
  #  Meer info op website Poetry International  

fleursdumal.nl magazine
More in: - Book Lovers, Art & Literature News, POETRY ARCHIVE, Poetry International
---
"Printer's ink is the greater explosive."—Lawrence Ferlinghetti
City Lights Pocket Poets Anthology
60th Anniversary Edition
Edited by Lawrence Ferlinghetti
A comprehensive selection from Ferlinghetti's famed City Lights Pocket Poets Series, published on the 60th anniversary of its founding.
Lawrence Ferlinghetti founded the City Lights publishing house sixty years ago in 1955, launching the press with his now legendary Pocket Poets Series. First in the series was Pictures of the Gone World—and within a year, he had brought out two more volumes, translations by Kenneth Rexroth and
then, poems by Kenneth Patchen. But it was the success and scandal of Number Four, Howl & Other Poems by Allen Ginsberg (1956), that put City Lights on the map, positioning the Pocket Poets Series at the forefront of the literary counterculture.
A landmark sixtieth retrospective celebrating 60 years of publishing and cultural history, this edition provides an invaluable distillation of the energetic, iconoclastic and still fresh body of work represented in the ongoing series. Ferlinghetti has selected a handful of poems from each of the sixty volumes, including the work of
Ginsberg, Kerouac, Corso, Pasolini, Voznesensky, Prévert, Mayakovsky, Cortázar, O'Hara, Ponsot, Levertov, di Prima, Duncan, Lamantia, Lowry, and more, all of the Pocket Poets Series' innovative, influential, and often ground-breaking American and international poets.
Founded in 1953 by poet Lawrence Ferlinghetti and Peter D. Martin, City Lights is one of the few truly great independent bookstores in the United States, a place where booklovers from across the country and around the world come to browse, read, and just soak in the ambiance of alternative culture's only "Literary Landmark."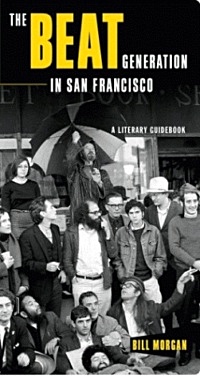 Although it has been more than fifty years since tour buses with passengers eager to sight "beatniks" began pulling up in front of City Lights, the Beats' legacy of anti-authoritarian politics and insurgent thinking continues to be a strong influence in the store, most evident in the selection of titles.
Publisher City Lights Publishers
Format Hardcover, 306 p.
ISBN-10 0872866793
ISBN-13 9780872866799
   # More information on website CITY LIGHT SAN FRANCISCO   

fleursdumal.nl magazine
More in: - Book News, - Bookstores, Art & Literature News, BEAT GENERATION, Bob Dylan, Burroughs, William S., Ginsberg, Allen, Kerouac, Jack, Literary Events, PRESS & PUBLISHING
---
Het International Literature Festival Utrecht (ILFU) vindt dit jaar plaats op 11, 12 en 13 mei in TivoliVredenburg.
Het is voor het eerst dat het festival op deze locatie plaatsvindt. Het festival brengt internationale romanschrijvers, vertalers en lezers bijeen, en geeft dit jaar vanwege de verhuizing naar TivoliVredenburg extra aandacht aan literatuur en muziek.
Met het toevoegen van Suzanne Vega, Sonja Barend, Hanna Bervoets, Marja Pruis, Mathilde Santing, Sun Li, Nelleke Noordervliet, Hugo Borst, Jean Kwok en Translating Bob Dylan is het indrukwekkende programma van het International Literature Festival Utrecht 2017 compleet.
ILFU #1: Donderdag 11 mei
Tim Parks, Rachel Cusk, Herman Koch en zijn vertalers, Translating Bob Dylan met Bindervoet en Henkes, Translating China, Translation Slam, Uitreiking Filter Vertaalprijs 2017, Awater Vertaald
ILFU #2: Vrijdag 12 mei
Graham Swift, Suzanne Vega, Sonja Barend, Samanta Schweblin, Hanna Bervoets, Mary Costello, Paulien Cornelisse, Jean Kwok, Prijsuitreiking schrijfwedstrijden, Xu Zechen, Sun Li
ILFU #3: Zaterdag 13 mei
Johan Harstad, Arjen Lubach, Nino Haratischwili, Jonas Hassen Khemiri, Nelleke Noordervliet, Marja Pruis, Hugo Borst, ILFU Colleges, Mathilde Santing & The Joni Mitchell Stories, Mini-colleges, Literaire Films, City of Literature, C.C.S. Crone Stipendia 2017.
International Literature Festival Utrecht (ILFU) op 11, 12 en 13 mei 2017 in TivoliVredenburg
  # Meer info over International Literature Festival Utrecht (ILFU)  
fleursdumal.nl magazine
More in: - Book Lovers, - Book News, Art & Literature News, Literary Events, MUSIC, THEATRE
---
Iedereen weet hoe Maria eruitziet en zal haar beeltenis kunnen herkennen. Ook is bekend dat ze de moeder van Jezus is. Maar over haar leven weten we niet veel. Waarom is ze al eeuwenlang zo populair? Hoe doet ze dat? En wat zegt dat over ons?
De tentoonstelling Maria blijft ruim 6 maanden open om heel Maria-minnend Nederland de kans te geven haar te ontmoeten. Want ongeacht cultuur of religie, Maria is van alle tijden en van iedereen. Mooie en verrassende verbeeldingen van Maria in de kunst vertellen haar meer dan wonderlijke levensverhaal. Ga met Maria op een inspirerende reis door twee millennia, vol nieuwe kennis en inzichten over de meest invloedrijke en meest afgebeelde vrouw ter wereld.
Maria brengt veel fascinerende Maria's uit nationale en internationale collecties samen, waarbij gekozen is voor spannende combinaties. Er komen schitterende Maria's uit o.a. de Koninklijke Musea voor Schone Kunsten van België, Museum Boijmans van Beuningen, het Van Gogh Museum, het Mauritshuis en natuurlijk uit Museum Catharijneconvent zelf.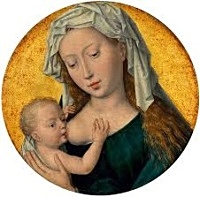 Ontdek hoe veelzijdig deze wereldvrouw is: zij is onderwerp van ikonen en schilderijen, manuscripten, sculpturen, tatoeages en video-installaties. En het zijn niet de minsten die zich door Maria lieten inspireren: o.a. Rubens, Pieter de Grebber, Rembrandt, Jan Toorop, Bill Viola, Jan Fabre en Maria Roosen zijn vertegenwoordigd.
Maria's wonderlijke levensverhaal loopt als een rode draad door de tentoonstelling die de gehele bovenverdieping van het museum beslaat. Vanaf de conceptie tot aan haar tenhemelopneming is Maria in uitingen van kunst te volgen. Ook thema's als devotie en bedevaart passeren de revue. De tentoonstelling laat zien hoe zeer Maria een mondiaal symbool is voor liefde, vrouw-zijn, gezin, angst, verdriet, troost en bescherming.
Waarom is Maria misschien wel de machtigste vrouw op de wereld? In ieder geval de meest afgebeelde vrouw en moeder, daar kan geen popster tegenop. Je zou haar een cultureel fenomeen kunnen noemen. U ontmoet Maria ook in relatie tot andere hedendaagse religies. Maria komt zelfs meer voor in de Koran dan in de Bijbel.
Het gevoel, de warme associaties en emoties die Maria oproept komen in de tentoonstelling naar voren in de persoonlijke verhalen of ervaringen van diverse bekende en onbekende Nederlanders. Deze verhalen komen samen in bijzondere filmpjes die door de tentoonstelling heen verweven zijn.
Geen dag zonder Maria is een reis door het hele jaar, waarbij de lezer elke dag wordt verrast door Maria: met een feest of een legende, een mooi gedicht of gebed, een opmerkelijk weetje, een Mariaverschijning, een lach en een traan, een bijzonder recept. Het boek laat zien waar de wereldwijde verering van Maria vandaan komt en hoe Maria mensen tot op de dag van vandaag inspireert.  Dit rijk geïllustreerde boek is vanaf 10 februari in de museumshop verkrijgbaar. Prijs: € 24,95
Sinds de start bezochten al ruim 30.000 mensen de tentoonstelling Maria. De grootste tentoonstelling uit de geschiedenis van Museum Catharijneconvent is met recht een succes te noemen. Het veelbewogen leven van Maria, verbeeld door beroemde kunstenaars als Joos van Cleve, Rubens, Rembrandt, Jan Toorop en Bill Viola, weet mensen tot vandaag de dag nog steeds te raken.
Nog te zien t/m 20 augustus 2017
Tentoonstelling: Maria
Museum Catharijneconvent
Lange Nieuwstraat 38
3512 PH Utrecht
Bel: 030 231 38 35
info@catharijneconvent.nl
  #  meer info op website Museum Catharijneconvent  
fleursdumal.nl magazine
More in: - Book News, Art & Literature News, CATHEDRALS, DICTIONARY OF IDEAS, Exhibition Archive, FDM Art Gallery, The Ideal Woman
---
Edgar Allan Poe
The Tell Tale Heart
Trua! nervous, very, very dreadfully nervous I had been and am; but why Will you say that I am mad? The disease had sharpened my senses, not destroyed, not dulled them. Above all was the sense of hearing acute. I heard all things in the heaven and in the earth. I heard many things in hell. How then am I mad? Hearken! and observe how healthily, how calmly, I can tell you the whole story.
It is impossible to say how first the idea entered my brain, but, once conceived, it haunted me day and night. Object there was none. Passion there was none. I loved the old man. He had never wronged me. He had never given me insult. For his gold I had no desire. I think it was his eye! Yes, it was this! One of his eyes resembled that of a vulture a pale blue eye with a film over it. Whenever it fell upon me my blood ran cold, and so by degrees, very gradually, I made up my mind to take the life of the old man, and thus rid myself of the eye for ever.
Now this is the point. You fancy me mad. Madmen know nothing. But you should have seen me. You should have seen how wisely I proceeded with what caution with what foresight, with what dissimulation, I went to work! I was never kinder to the old man than during the whole week before I killed him. And every night about midnight I turned the latch of his door and opened it oh, so gently! And then, when I had made an opening sufficient for my head, I put in a dark lantern all closed, closed so that no light shone out, and then I thrust in my head. Oh, you would have laughed to see how cunningly I thrust it in! I moved it slowly, very, very slowly, so that I might not disturb the old man's sleep. It took me an hour to place my whole head within the opening so far that I could see him as he lay upon his bed. Ha! would a madman have been so wise as this? And then when my head was well in the room I undid the lantern cautiously oh, so cautiously cautiously (for the hinges creaked), I undid it just so much that a single thin ray fell upon the vulture eye. And this I did for seven long nights, every night just at midnight, but I found the eye always closed, and so it was impossible to do the work, for it was not the old man who vexed me but his Evil Eye. And every morning, when the day broke, I went boldly into the chamber and spoke courageously to him, calling him by name in a hearty tone, and inquiring how he had passed the night. So you see he would have been a very profound old man, indeed , to suspect that every night, just at twelve, I looked in upon him while he slept.
Upon the eighth night I was more than usually cautious in opening the door. A watch's minute hand moves more quickly than did mine. Never before that night had I felt the extent of my own powers, of my sagacity. I could scarcely contain my feelings of triumph. To think that there I was opening the door little by little, and he not even to dream of my secret deeds or thoughts. I fairly chuckled at the idea, and perhaps he heard me, for he moved on the bed suddenly as if startled. Now you may think that I drew back — but no. His room was as black as pitch with the thick darkness (for the shutters were close fastened through fear of robbers), and so I knew that he could not see the opening of the door, and I kept pushing it on steadily, steadily.
I had my head in, and was about to open the lantern, when my thumb slipped upon the tin fastening , and the old man sprang up in the bed, crying out, "Who's there?"
I kept quite still and said nothing. For a whole hour I did not move a muscle, and in the meantime I did not hear him lie down. He was still sitting up in the bed, listening; just as I have done night after night hearkening to the death watches in the wall.
Presently, I heard a slight groan, and I knew it was the groan of mortal terror. It was not a groan of pain or of grief — oh, no! It was the low stifled sound that arises from the bottom of the soul when overcharged with awe. I knew the sound well. Many a night, just at midnight, when all the world slept, it has welled up from my own bosom, deepening, with its dreadful echo, the terrors that distracted me. I say I knew it well. I knew what the old man felt, and pitied him although I chuckled at heart. I knew that he had been lying awake ever since the first slight noise when he had turned in the bed. His fears had been ever since growing upon him. He had been trying to fancy them causeless, but could not. He had been saying to himself, "It is nothing but the wind in the chimney, it is only a mouse crossing the floor," or, "It is merely a cricket which has made a single chirp." Yes he has been trying to comfort himself with these suppositions ; but he had found all in vain. All in vain, because Death in approaching him had stalked with his black shadow before him and enveloped the victim. And it was the mournful influence of the unperceived shadow that caused him to feel, although he neither saw nor heard, to feel the presence of my head within the room.
When I had waited a long time very patiently without hearing him lie down, I resolved to open a little a very, very little crevice in the lantern. So I opened it you cannot imagine how stealthily, stealthily until at length a single dim ray like the thread of the spider shot out from the crevice and fell upon the vulture eye.
It was open, wide, wide open, and I grew furious as I gazed upon it. I saw it with perfect distinctness all a dull blue with a hideous veil over it that chilled the very marrow in my bones, but I could see nothing else of the old man's face or person, for I had directed the ray as if by instinct precisely upon the damned spot.
And now have I not told you that what you mistake for madness is but over-acuteness of the senses? now, I say, there came to my ears a low, dull, quick sound, such as a watch makes when enveloped in cotton. I knew that sound well too. It was the beating of the old man's heart. It increased my fury as the beating of a drum stimulates the soldier into courage.
But even yet I refrained and kept still. I scarcely breathed. I held the lantern motionless. I tried how steadily I could maintain the ray upon the eye. Meantime the hellish tattoo of the heart increased. It grew quicker and quicker, and louder and louder, every instant. The old man's terror must have been extreme! It grew louder, I say, louder every moment! do you mark me well? I have told you that I am nervous: so I am. And now at the dead hour of the night, amid the dreadful silence of that old house, so strange a noise as this excited me to uncontrollable terror. Yet, for some minutes longer I refrained and stood still. But the beating grew louder, louder! I thought the heart must burst. And now a new anxiety seized me the sound would be heard by a neighbour! The old man's hour had come! With a loud yell, I threw open the lantern and leaped into the room. He shrieked once once only. In an instant I dragged him to the floor, and pulled the heavy bed over him. I then smiled gaily, to find the deed so far done. But for many minutes the heart beat on with a muffled sound. This, however, did not vex me; it would not be heard through the wall. At length it ceased. The old man was dead. I removed the bed and examined the corpse. Yes, he was stone, stone dead. I placed my hand upon the heart and held it there many minutes. There was no pulsation. He was stone dead. His eye would trouble me no more.
If still you think me mad, you will think so no longer when I describe the wise precautions I took for the concealment of the body. The night waned, and I worked hastily, but in silence.
I took up three planks from the flooring of the chamber, and deposited all between the scantlings. I then replaced the boards so cleverly so cunningly, that no human eye not even his could have detected anything wrong. There was nothing to wash out no stain of any kind no blood-spot whatever. I had been too wary for that.
When I had made an end of these labours, it was four o'clock still dark as midnight. As the bell sounded the hour, there came a knocking at the street door. I went down to open it with a light heart, for what had I now to fear? There entered three men, who introduced themselves, with perfect suavity, as officers of the police. A shriek had been heard by a neighbour during the night; suspicion of foul play had been aroused; information had been lodged at the police office, and they (the officers) had been deputed to search the premises.
I smiled, for what had I to fear? I bade the gentlemen welcome. The shriek, I said, was my own in a dream. The old man, I mentioned, was absent in the country. I took my visitors all over the house. I bade them search search well. I led them, at length, to his chamber. I showed them his treasures, secure, undisturbed. In the enthusiasm of my confidence, I brought chairs into the room, and desired them here to rest from their fatigues, while I myself, in the wild audacity of my perfect triumph, placed my own seat upon the very spot beneath which reposed the corpse of the victim.
The officers were satisfied. My manner had convinced them. I was singularly at ease. They sat and while I answered cheerily, they chatted of familiar things. But, ere long, I felt myself getting pale and wished them gone. My head ached, and I fancied a ringing in my ears; but still they sat, and still chatted. The ringing became more distinct : I talked more freely to get rid of the feeling: but it continued and gained definitiveness until, at length, I found that the noise was not within my ears.
No doubt I now grew very pale; but I talked more fluently, and with a heightened voice. Yet the sound increased and what could I do? It was a low dull, quick sound much such a sound as a watch makes when enveloped in cotton. I gasped for breath, and yet the officers heard it not. I talked more quickly, more vehemently but the noise steadily increased. I arose and argued about trifles, in a high key and with violent gesticulations; but the noise steadily increased. Why would they not be gone? I paced the floor to and fro with heavy strides, as if excited to fury by the observations of the men, but the noise steadily increased. O God! what could I do? I foamed I raved I swore! I swung the chair upon which I had been sitting, and grated it upon the boards, but the noise arose over all and continually increased. It grew louder louder louder! And still the men chatted pleasantly , and smiled. Was it possible they heard not? Almighty God! no, no? They heard! they suspected! they knew! they were making a mockery of my horror! this I thought, and this I think. But anything was better than this agony! Anything was more tolerable than this derision! I could bear those hypocritical smiles no longer! I felt that I must scream or die! and now again hark! louder! louder! louder! Louder!
"Villains!" I shrieked, "dissemble no more! I admit the deed! tear up the planks! Here, here! It is the beating of his hideous heart!"
Edgar Allan Poe (1809 – 1849)
The Tell Tale Heart
fleursdumal.nl magazine
More in: Edgar Allan Poe, Poe, Edgar Allan, Poe, Edgar Allan
---
Older Entries »
Thank you for reading FLEURSDUMAL.NL - magazine for art & literature