BOEKEN ROND HET PALEIS TILBURG

11e editie 2008
grootste boekenmarkt van Zuid-Nederland

Zondag 31 augustus 2008
Op zondag 31 augustus 2008 wordt in het centrum van Tilburg van 10.00 tot 17.00 uur voor de elfde maal de door de Stichting Cools georganiseerde boekenmanifestatie Boeken rond het paleis gehouden. De boekenmarkt is de grootste van Zuid-Nederland. In de 300 kramen rond het voormalige paleis van koning Willem II aan het Willemsplein treft de liefhebber honderdduizenden oude en nieuwe boeken aan. Aan de boekenmarkt is, net als in voorgaande jaren, een interessant programma verbonden.

DonQzot
Boeken rond het paleis
Boekenmarkt in het centrum van Tilburg
Zondag 31 augustus 2008 van 10.00 tot 17.00 uur
Organisatie: Stichting dr. P.J. Cools msc
E-mail: pjcools@dse.nl

Frank van Pamelen (foto: Dolf Cantrijn)
Theater van de Verloren Tijd
12.00 – 16.00 uur: literair programma op het Willemsplein met stadsdichter Frank van Pamelen, Het Theater van de Verloren Tijd en Theater DonQzot
15.00: beiaardconcert Heikese Kerk door Carl van Eyndhoven
16.00: lezing Carl van Eyndhoven in de Pauluskerk over het verzamelen van boeken
De toegang is gratis
Foto: Harrie Janssens
fleursdumal.nl magazine

More in: - Book Lovers, Art & Literature News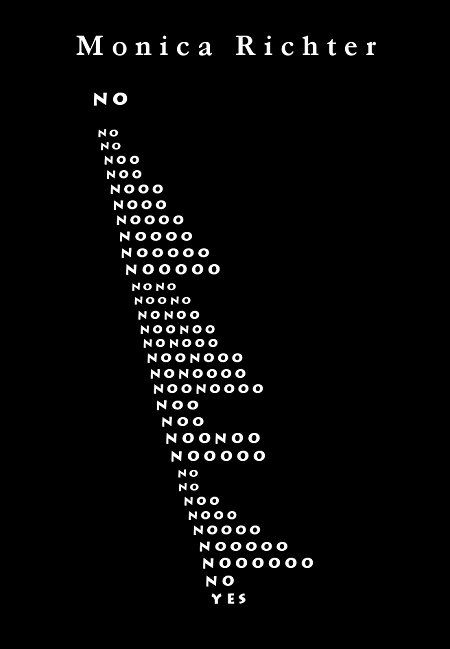 Monica Richter
Poetry (from: Roots, 1968)
© k e m p = m a g poetry magazine

More in: Monica Richter, Richter, Monica

W A T O U   2 0 0 8

"Dat de verte nabijer dan ooit was"

Photos by our correspondent Anton K.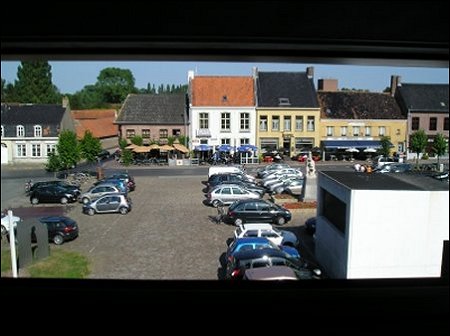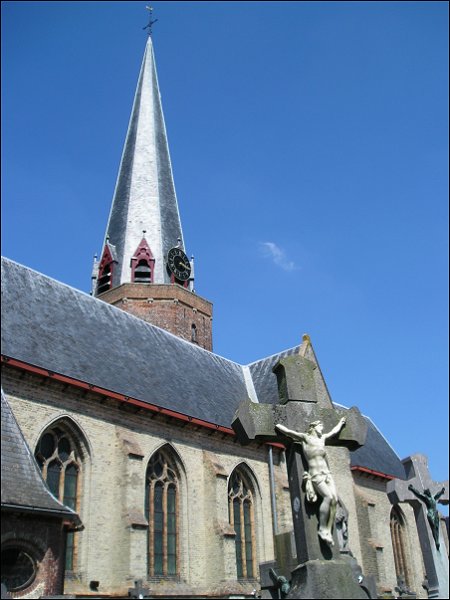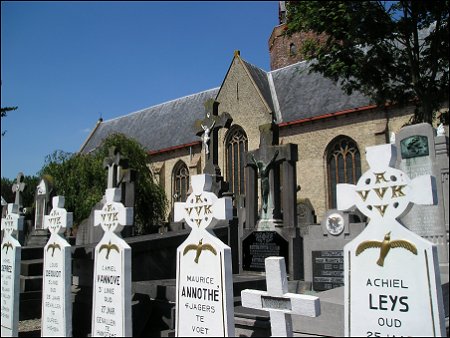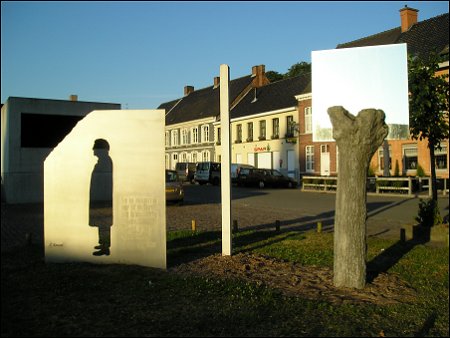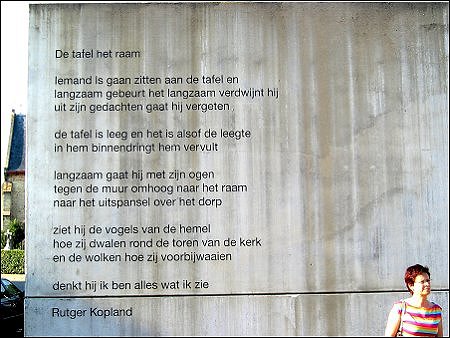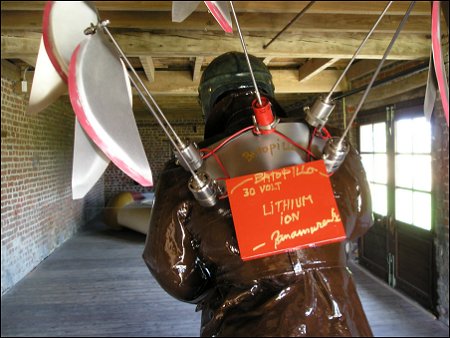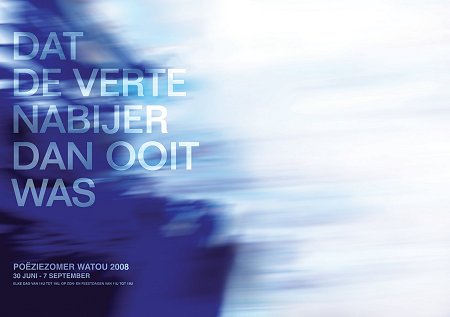 Historia Belgica:  Watou 2008

Photos by Anton K.
fleursdumal.nl magazine
More in: Anton K. Photos & Observations, Historia Belgica, MUSIC, THEATRE, Watou Kunstenfestival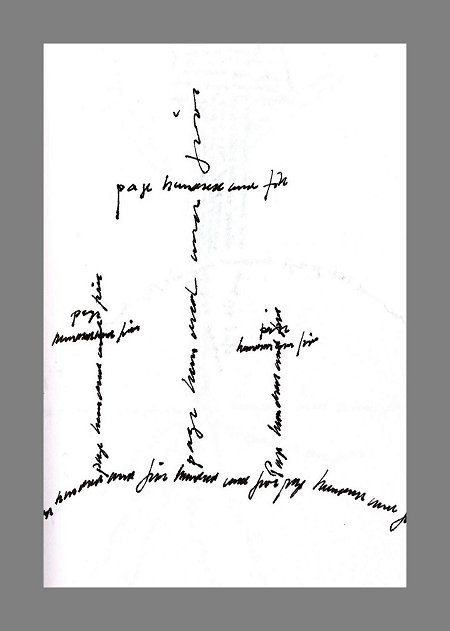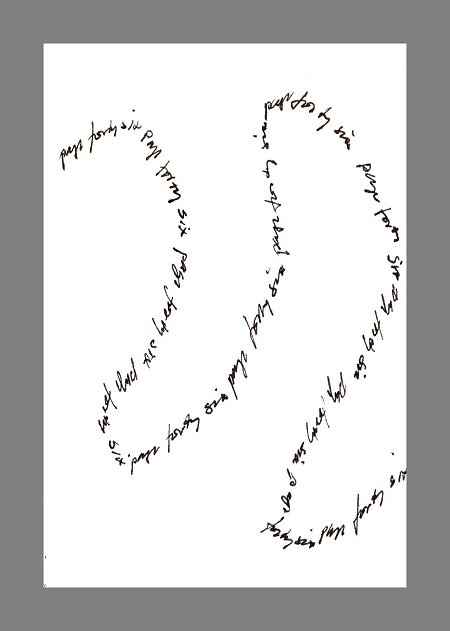 Museum of lost concepts
 Disclosure 1 – 5
 visual & concrete poetry 1968-2008
 jef van kempen© fleursdumal.nl magazine
More in: *Concrete + Visual Poetry K-O, Conceptual writing, Kempen, Jef van, Visual & Concrete Poetry, ZERO art
Johann Christoph Friedrich
von Schiller
1759-1805

Das Mädchen aus der Fremde

In einem Tal bei armen Hirten
Erschien mit jedem jungen Jahr,
Sobald die ersten Lerchen schwirrten,
Ein Mädchen, schön und wunderbar.
Sie war nicht in dem Tal geboren,
Man wußte nicht, woher sie kam,
Und schnell war ihre Spur verloren,
Sobald das Mädchen Abschied nahm.
Beseligend war ihre Nähe,
Und alle Herzen wurden weit,
Doch eine Würde, eine Höhe
Entfernte die Vertraulichkeit.
Sie brachte Blumen mit und Früchte,
Gereift auf einer andern Flur,
In einem andern Sonnenlichte,
In einer glücklichern Natur.
Und teilte jedem eine Gabe,
Dem Früchte, jenem Blumen aus,
Der Jüngling und der Greis am Stabe,
Ein jeder ging beschenkt nach Haus.
Willkommen waren alle Gäste,
Doch nahte sich ein liebend Paar,
Dem reichte sie der Gaben beste,
Der Blumen allerschönste dar.
Poem of the week
August 10, 2008
kemp=mag poetry magazine
More in: Archive S-T, Schiller, Friedrich von
THE DA VINCI CODE
in London 3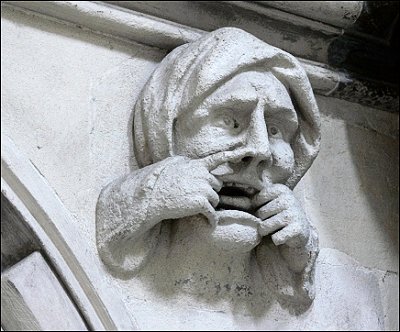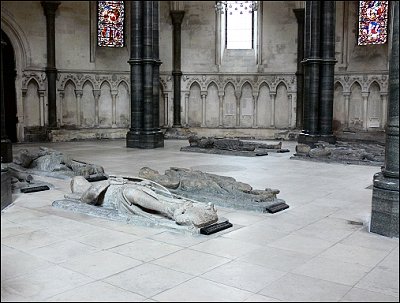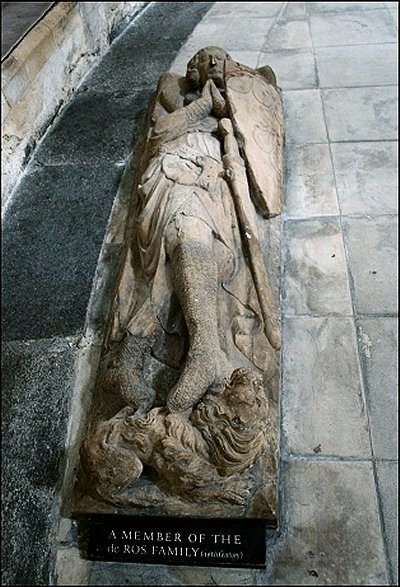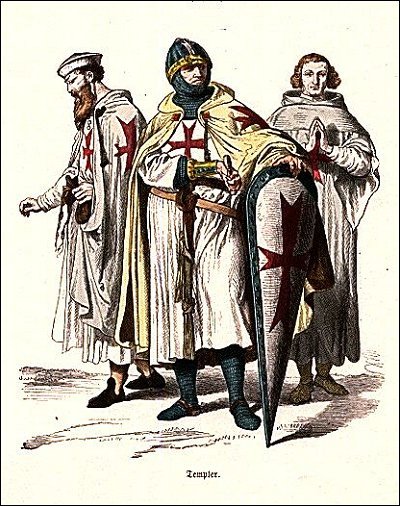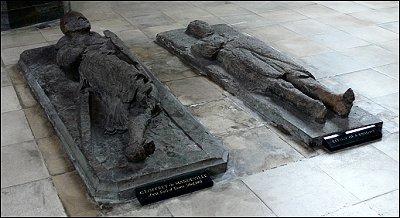 The Da Vinci Code in London 3
k e m p = m a g poetry magazine

More in: FDM in London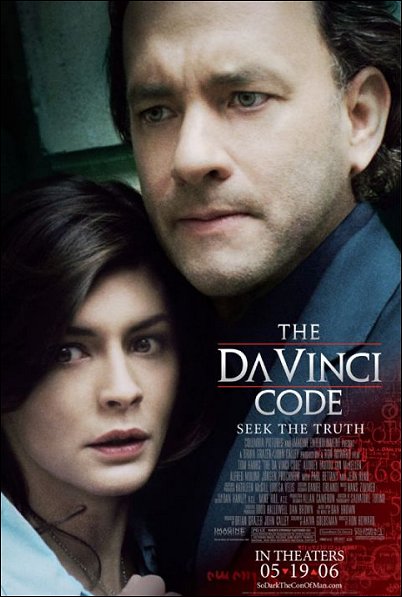 THE DA VINCI CODE

in London 2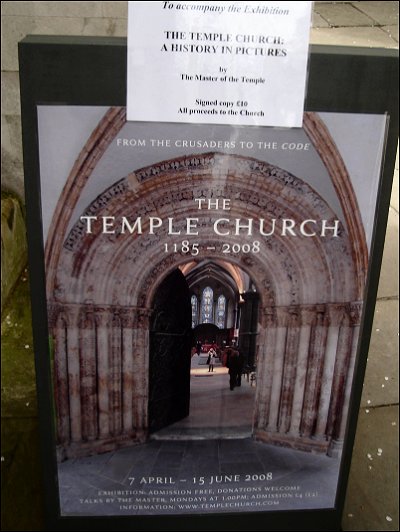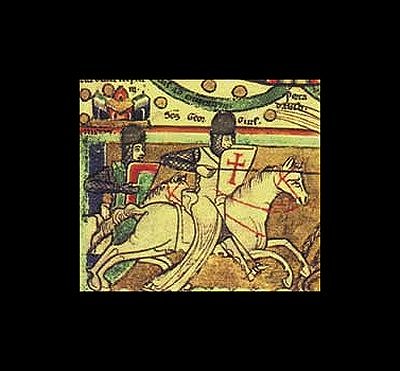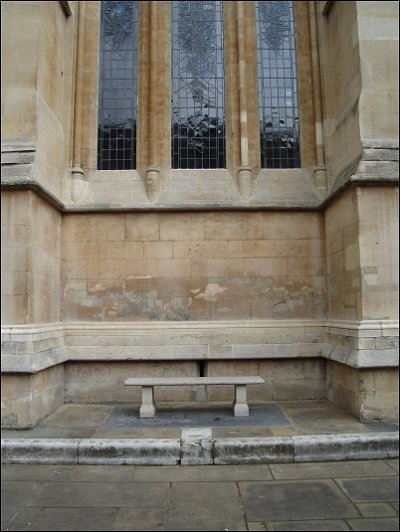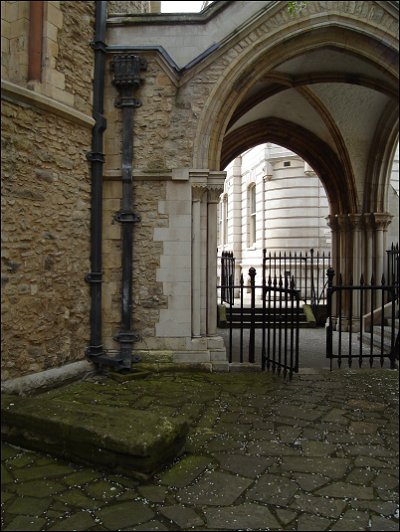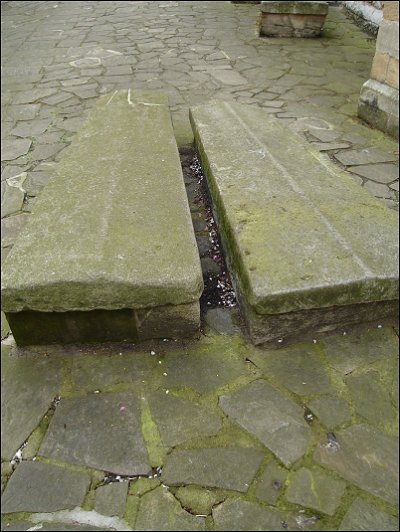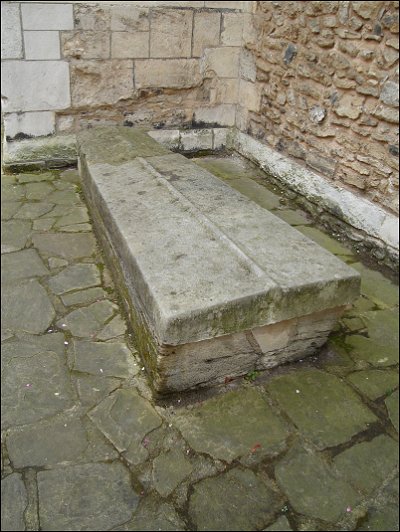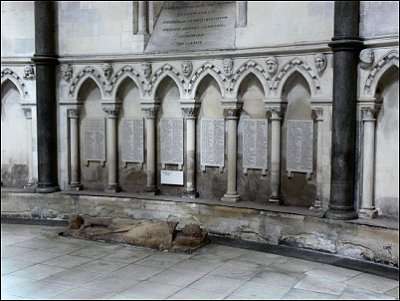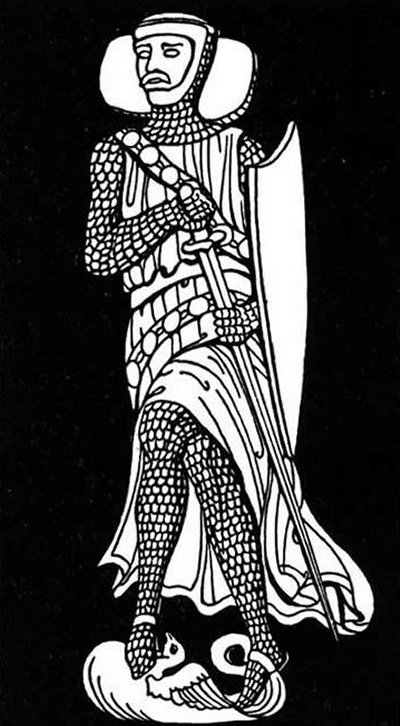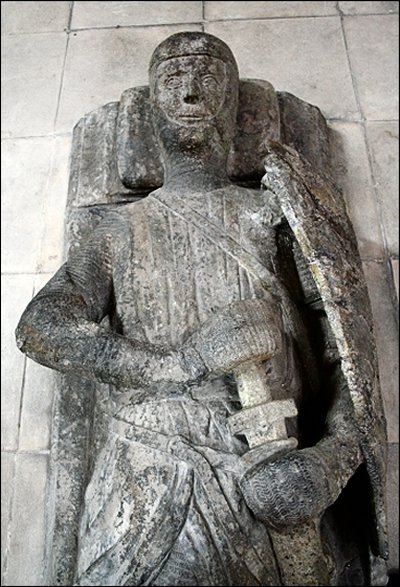 The Da Vinci Code in London 2

k e m p = m a g poetry magazine

to be continued
More in: FDM in London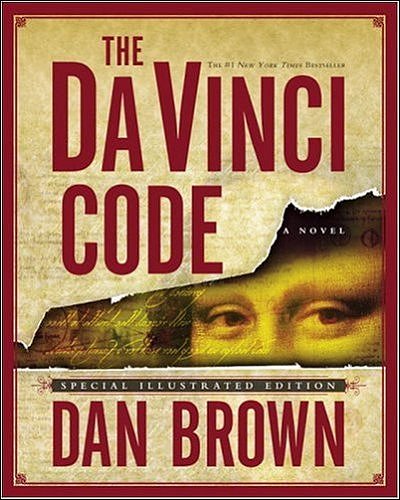 THE DA VINCI CODE
in London 1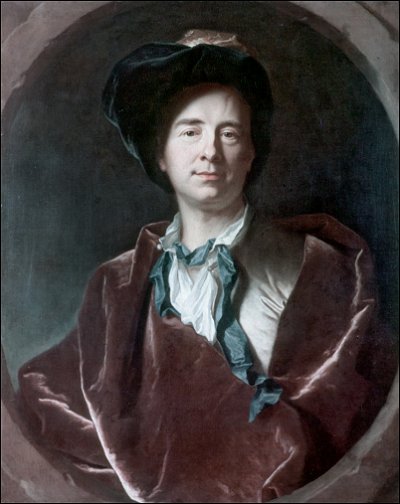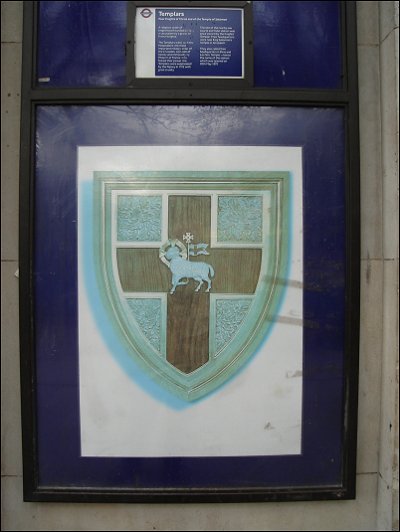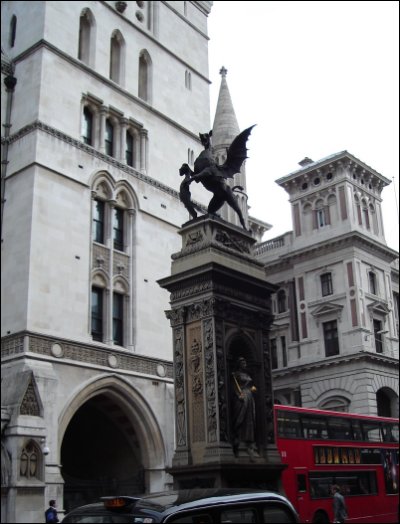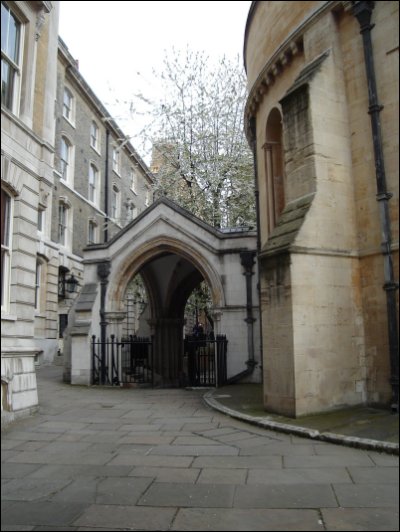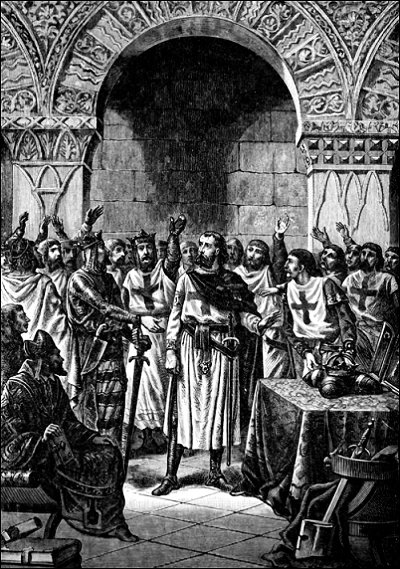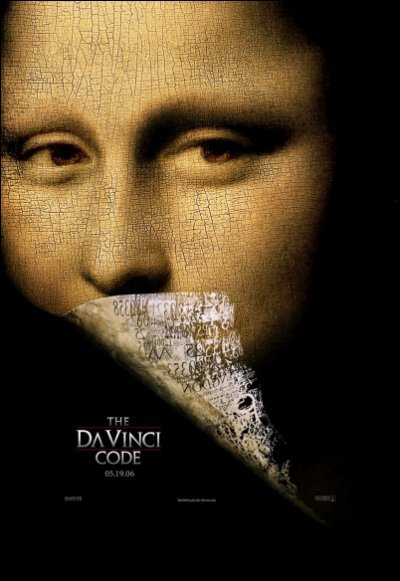 The Da Vinci Code in London 1

k e m p = m a g
to be continued
More in: FDM in London

LEON VAN KELPENAAR
Zeg niet
Voor Frans Babylon
Zeg niet, dat gij achter de blauwe kim
de rust zult vinden voor Uw zwerfziek hart,
dat het plateau, in eeuwen-wind verstard,
u zal verzaadgen na de steile klim –
Zeg niet: het leven is mij steeds te slim,
ik raak weer telkens in zijn net verward –
Maar 't is de doem, die ons ten dood benart,
te weten, dat wij jagen op een schim.
En daarmee gaan wij door het dagelijks leven,
berooid of hoog-geacht, soms hand in hand,
meestal alleen, ofschoon bijeengedreven.
Want ieder zoekt eenzelvig d' oeverrand,
waarvan de spiegeling hem is gebleven,
totdat de goede dood hem overmant.
(Uit de nagelaten gedichten van Leon van Kelpenaar, 1951)
Leon van Kelpenaar
(Leo Obers 1930-1951)
More in: Babylon, Frans, Frans Babylon
F R A N S  B A B Y L O N
vijf gedichten
In memoriam fratris

Een knaap nog, met serene dromen,
die hij verbeten, fier behield,
want hij verlangde gans bezield
in God te worden opgenomen.
Hij proefde angstig 's levens druiven
en kussen, droef om hun tekort,
"Misschien dat ik nog monnik word,"
zei hij voor 't laatste afscheid-wuiven.
En toen een avond was bezonken
in 't jeugdland met zijn wijd verschiet,
wou hij weer zwemmen bij het riet,
maar is in de eeuwigheid verdronken.
O ouderpaar, verwanten, vrinden
en meisje, dat zijn beeld behoedt,
vertrouwt dat hij ons nu voorgoed
als hemels edelknaap zal binden.
(Gedachtenisprentje Leo Obers, 1951)
Meinacht
je bleek en welig lichaam bloeide binnen
de arabesken van je tederheid
volkomen open in de maanlichtvrede
des Meinachts met de zoetheid van jasmijn
en koelte van beregend gras
je bruine ogen kneedden melancholisch
en moe met toegespitste vingers
het nieuwe beeld van mij dat uit de oerklei
van mijn beminnen autonoom verrees
maar pas door jouw afrondend strelen
tot zijn voltooiing kwam
tot in mijn bloed door 't overdadig bloeien
van jou in deze lentenacht bedwelmd
verlangde ik naar 't ingetogen geuren
van de jasmijnen
maanlicht
in 't aardedonker van je schoot
o lief
(Privé-feest, 1955)
Wintermorgen
In deze lichte morgensneeuw
van mijn abrupt ontwaken
verschijnt je vol en zacht gezicht
geruisloos vlokken witte woorden
van goedheid in mijn wezen neer
ik vind geen antwoord geen verweer
ik sta vergrauwd en wat ontredderd
te kleumen in je glimlach lief
en jij omvat mij primitief
behoedend zonder mij te raken
jij weet mij weer tot mens te maken
(Eigen credo, 1958)
Mijn muze

Nog altijd draagt mijn muze haar korsetje
van tucht en rijmdwang, ook al knelt het strak
en heeft zij aan de strenge normen lak,
gewend aan menig bandeloos verzetje.
Zo bloot en dartel in 't gespreide bedje
heeft zij voor kapriolen zeer een zwak,
maar pleegt toch volgens de regels van het vak
ons minnespel op maten van 't sonnetje.
Door haar kan ik de tucht en ontucht rijmen
in zwakke strofen zonder veel geheimen;
de vrijheid triomfeert dank zij de dwang.
Mijn speelse muze prikkelt om te vlijmen
en laat zich dan –per slot- door sperma lijmen,
al duurt genot slechts veertien regels lang.
(Distels en doornen. Humor- en hekelsonnetten, 1959)
Lichten in nevel
als zich traag de avondnevel
weer in amsterdam verdicht
loop ik eenzaam langs de gevels
zoekend naar een vergezicht.
dubbelzinnig zijn reklames
punten voor mijn evenwicht;
achter de miljoenen ramen
leven mensen in het licht.
in zo'n ruime nevelavond
voel ik mij in 't diepst gericht
naar de wezens die gehavend
geven hoe ze zijn ontwricht.
en bij één der voze grachten
-waar elk licht in damp vergaat-
smoor ik schamel kleine klachten
in een goede schoot van 't kwaad.
en ik keer door lege stegen
waar ooit breero zwierf van pijn
godverlaten doodgezwegen
door de nevel van het Zijn.
(Lichten in nevel, 1966)
Frans Babylon
(Frans Obers 1924-1968)
kempis.nl poetry magazine
More in: Babylon, Frans, Frans Babylon
Alfred Lord Tennyson
1809-1892

ST. AGNES
Deep on the convent-roof the snows
Are sparkling to the moon:
My breath to heaven like vapour goes:
May my soul follow soon!
The shadows of the convent-towers
Slant down the snowy sward,
Still creeping with the creeping hours
That lead me to my Lord:
Make Thou my spirit pure and clear
As are the frosty skies,
Or this first snowdrop of the year
That in my bosom lies.
As these white robes are soiled and dark,
To yonder shining ground;
As this pale taper's earthly spark,
To yonder argent round;
So shows my soul before the Lamb,
My spirit before Thee;
So in mine earthly house I am,
To that I hope to be.
Break up the heavens, O Lord! and far,
Thro' all yon starlight keen,
Draw me, thy bride, a glittering star,
In raiment white and clean.
He lifts me to the golden doors;
The flashes come and go;
All heaven bursts her starry floors,
And strows her lights below,
And deepens on and up! the gates
Roll back, and far within
For me the Heavenly Bridegroom waits,
To make me pure of sin.
The sabbaths of Eternity,
One sabbath deep and wide–
A light upon the shining sea–
The Bridegroom with his bride!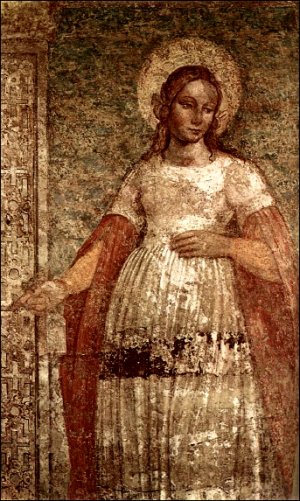 Poem of the week
August 3, 2008
More in: Archive S-T, Tennyson, Alfred Lord
Thank you for reading FLEURSDUMAL.NL - magazine for art & literature