BOOKS. The final chapter?
·
Tyehimba Jess: Olio
·
Vertaling van 'Elegy Written in a Country Churchyard' van Thomas Gray door Cornelis W. Schoneveld
·
Morgan PARKER: There Are More Beautiful Things Than Beyoncé
·
Samuel BECKETT: Kort proza
·
Georges PEREC: Poging tot uitputtende beschrijving van een plek in Parijs
·
Lieke MARSMAN: Het tegenovergestelde van een mens (roman)
·
Laurie LANGENBACH: Brieven, dagboeken en een geheime liefde
·
Lieke MARSMAN: Man met hoed, gedichten 2005 – 2017
·
Koen Hilberdink: J.B.W.P. Het leven van Johan POLAK
·
Nieuwe uitgave gedichten Gerrit KOUWENAAR
·
Anders RYDELL: De grote boekenroof. Een zoektocht naar Europa's verdwenen bibliotheken
·
Museum De Fundatie: BOB DYLAN – Face value

With ambitious manipulations of poetic forms, Tyehimba Jess presents the sweat and story behind America's blues, worksongs and church hymns.
Part fact, part fiction, Jess's much anticipated second book weaves sonnet, song, and narrative to examine the lives of mostly unrecorded African American performers directly before and after the Civil War up to World War I. Olio is an effort to understand how they met, resisted, complicated, co-opted,
Tyehimba Jess is the author of leadbelly and the Pulitzer Prize–winning Olio. leadbelly was a winner of the 2004 National Poetry Series. Library Journal and Black Issues Book Review both named it one of the "Best Poetry Books of 2005." Jess's second book, Olio, won the 2017 Pulitzer Prize in Poetry, the 2017 Anisfield-Wolf Book Award in Poetry, and the 2017 Book Award for Poetry from the Society of Midland Authors. It was also a finalist for the 2016 National Books Critics Circle Award, 2017 PEN/Jean Stein Book Award, and the 2017 Kingsley Tufts Poetry Award. Library Journal called it a "daring collection, which blends forthright, musically acute language with portraiture" and Publishers Weekly, in a starred review, called it "Encyclopedic, ingenious, and abundant" and selected it as one of the five best poetry books of 2016.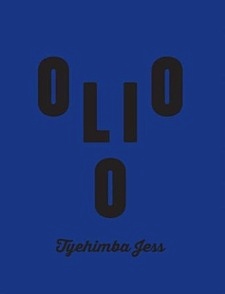 Jess, a Cave Canem and NYU alumnus, received a 2004 Literature Fellowship from the National Endowment for the Arts, and was a 2004-2005 Winter Fellow at the Provincetown Fine Arts Work Center. Jess is also a veteran of the 2000 and 2001 Green Mill Poetry Slam Team, and won a 2000 – 2001 Illinois Arts Council Fellowship in Poetry, the 2001 Chicago Sun-Times Poetry Award, and a 2006 Whiting Fellowship. He exhibited his poetry at the 2011 TEDxNashville Conference. Jess is the Poetry and Fiction Editor of the African American Review and is Associate Professor of English at College of Staten Island.
Jess' fiction and poetry have appeared in anthologies such as Angles of Ascent: A Norton Anthology of Contemporary African American Poetry, Beyond The Frontier: African American Poetry for the Twenty-First Century, Role Call: A Generational Anthology of Social and Political Black Literature and Art, Bum Rush the Page: A Def Poetry Jam, Power Lines: Ten Years of Poetry from Chicago's Guild Complex, Slam: The Art of Performance Poetry. His poetry has appeared in journals such as American Poetry Review, Brilliant Corners, Ploughshares, Obsidian III: Literature in the African Diaspora, Warpland: A Journal of Black Literature and Ideas, Mosaic, American Poetry Review, Indiana Review, Nashville Review and 580 Split.
A tremendous, and tremendously accessible, book of poetry.
Molly McArdle, Brooklyn Magazine
[Olio is] something people who care for the music, or for African American cultural history, will read and reread, whether or not they notice its ambitious expansions of what has been possible for the contemporary poem.
Stephen Burt, American Poets
OLIO
By Tyehimba Jess
Publication Date: April  2016
Publisher: Wave Books
Website: https://www.wavepoetry.com/
ISBN# 9781940696201 (7×10 224pp, paperback)
ISBN# 9781940696225 (7×10 224pp, limited edition hardcover)
PAPERBACK TEMPORARILY SOLD OUT – Books will be back in stock in June. This includes both paperback and a limited number of hardcover copies. Preorders are currently open for the hardcover below; just place your hardcover order, and we will ship the book to you in June. Paperbacks can be ordered once the book is back in stock.
fleursdumal.nl magazine
More in: - Book News, Archive I-J, Art & Literature News
---
De 'Elegy Written in a Country Churchyard' van Thomas Gray (1716-1771), voltooid in 1750, is een van de allerbekendste gedichten uit de Engelse literatuurgeschiedenis.
Typisch voor de 18de eeuw generaliseert en moraliseert de dichter naar hartelust in 'poëtische' taal.
Toch illustreert zijn tekst ook op frappante maar voorzichtige wijze trends die tot de 'allerindividueelste emoties' van de Romantiek zouden leiden.
'Far from the madding crowd' (later geleend door Thomas Hardy als romantitel) stelt de hooggeleerde dichter zich voor eenzaam door het dorpsgebied te zwerven en tenslotte op het dorpskerkhof begraven te liggen.
William Blake (1757-1827), auteur van de beroemde Songs of Innocence and of Experience (1795), sneed in 1797 de tekst van Gray's Elegy uit een uitgave van Gray's poëzie uit 1790, bevestigde die in uitsparingen van aquarelbladen en schilderde zo elf bladen met een illustratie rondom de tekst.
Een bekende uitspraak van Blake is 'wie generaliseert is een idioot', maar in Gray's gedicht zag hij blijkbaar vooral de individuele en romantische kant ervan. Zo ontstond een uniek eenmalig product voor een opdrachtgever, dat pas in 1920 in de publiciteit kwam.
Gray's originele strofen en de naar vorm en inhoud getrouwe Nederlandse vertaling van Cornelis W. Schoneveld staan onder elkaar, naast Blake's esoterische illustraties.
Far from the madding crowd's ignoble strife,
Their sober wishes never learned to stray;
Along the cool sequestered vale of life
They kept the noiseless tenour of their way.
Yet e'en these bones from insult to protect
Some frail memorial still erected nigh,
With uncouth rhymes and shapeless sculpture decked,
Implores the passing tribute of a sigh.
x Their name, their years, spelt by the unlettered Muse,
The place of fame and elegy supply:
And many a holy text around she strews,
That teach the rustic moralist to die.
For who, to dumb forgetfulness a prey,
This pleasing anxious being e'er resigned,
Left the warm precincts of the cheerful day,
Nor cast one longing lingering look behind?
Thomas Gray
Ver van het twistend volk, in dwaas verval,
Zwierven hun sobere wensen nooit van huis;
In 't koele afgescheiden levensdal
Hielden zij koers, zonder het minst geruis.
Ter wering van hun beenderen tegen kwaad
Verzoekt een wrakke zerk, hier opgericht,
In grof reliëf en verzen zwak van maat,
Een zucht van de passant als ereplicht.
x Jaren en naam, door 'n Muze slecht gespeld,
Vervangen lofgezang en rouwgedicht,
En menig heilig woord van Haar vertelt
De vrome landman van zijn dood in zicht.
Want wie zei ooit, vergetelheid ten prooi,
Vaarwel tegen 't bezorgd maar schoon bestaan,
Verliet het dagdomein, zo warm, zo mooi,
Zonder een draalblik talend terug te slaan?
Vertaling Cornelis W. Schoneveld

Thomas Gray
Treurzang geschreven op een dorpskerkhof
Vertaling en voorwoord Cornelis W. Schoneveld
isbn: 978 90 824288 7 2
Uitg. DWT De Wilde Tomaat
2017, 27 pag.

fleursdumal.nl magazine
More in: - Book News, Archive G-H, Blake, William, POETRY IN TRANSLATION: SCHONEVELD
---
The only thing more beautiful than Beyoncé is God, and God is a black woman sipping rosé and drawing a lavender bath, texting her mom, belly-laughing in the therapist's office, feeling unloved, being on display, daring to survive. Morgan Parker stands at the intersections of vulnerability and performance, of desire and disgust, of tragedy and excellence.
Unrelentingly feminist, tender, ruthless, and sequined, these poems are an altar to the complexities of black American womanhood in an age of non-indictments and déjà vu, and a time of wars over bodies and power. These poems celebrate and mourn. They are a chorus chanting: You're gonna give us the love we need.
Morgan Parker is the author of Other People's Comfort Keeps Me Up At Night (Switchback Books 2015), selected by Eileen Myles for the 2013 Gatewood Prize.
Her work has been featured or is forthcoming in numerous publications, as well as anthologized in Why I Am Not A Painter (Argos Books), The BreakBeat Poets: New American Poetry in the Age of Hip-Hop (Haymarket Books), and Best American Poetry 2016.
Winner of a 2016 Pushcart Prize and a Cave Canem graduate fellow, Morgan lives with her dog, Braeburn, in Brooklyn, New York. She works as an editor for Little A and Day One, co-curates the Poets With Attitude (PWA) reading series with Tommy Pico, and with poet Angel Nafis, she is The Other Black Girl Collective.
A TIME Magazine Best Paperback of 2017
A Paris Review Staff Pick
A Publishers Weekly Pick of the Week
A Buzzfeed "Most Exciting Book of 2017"
A VICE Most Anticipated Book
NPR.org's "Poetry to Pay Attention To"
"[A] tremendous new collection." VICE
Morgan Parker
There Are More Beautiful Things Than Beyoncé
Tin House Publisher
ISBN 978-1-941040-53-9
paperback, 96p,
2017, $14.95
fleursdumal.nl magazine
More in: - Book News, Archive O-P, Art & Literature News
---
Samuel Beckett kreeg in 1969 de Nobelprijs voor de Literatuur. De in deze uitgave opge­nomen vertalingen van Anneke Brassinga zijn alle geschreven in het decennium rond dit jaartal.
De teksten, die duidelijk minimalistisch van opzet zijn, kunnen het beste worden gesavou­reerd met de stem – dus hardop gelezen. Daarbij komt de muzikale, repetitieve trant ten volle tot haar recht, evenals het poëtische aspect met veel assonantie en elliptische plastiek.
Beckett heeft al deze teksten nadrukkelijk gekarakteriseerd als verhalend proza, we kunnen er een soort bezweringen in horen van een bewustzijn dat aan zichzelf het eigen (voort)bestaan bewijst als een soort grensgebied tussen autonomie en ontlediging.
Samuel Beckett
Samuel Beckett (Dublin, 1906 – Parijs, 1989) was een Ierse (toneel) schrijver en dichter. Hij studeerde Frans, Italiaans en Engels in Dublin, reisde vervolgens door Europa om zich tenslotte permanent te vestigen in Parijs. Het merendeel van zijn werk schreef hij in het Frans, waarna hij het grotendeels ook weer zelf in het Engels vertaalde. Zijn teksten zijn vaak kaal, minimalistisch en diep pessimistisch over de menselijke natuur en de lotsbestemming van de mens. In 1969 ontving hij de Nobelprijs voor de Literatuur.
Samuel Beckett
Kort proza
Vertaling: Anneke Brassinga
48 pagina's
isbn 978 90 78627 33 3
Uitgeverij Vleugels, 2017
€ 20,85
# meer info website uitgeverij vleugels
fleursdumal.nl magazine
More in: - Book News, Archive A-B, Samuel Beckett
---
Drie dagen lang, in oktober 1974, posteerde Georges Perec zich in het Café de la Mairie in Parijs, dat uitkijkt op de Place Saint-Sulpice. Hij stelde zich tot doel álles te noteren wat hij waarnam. Het resulteerde in Tentative d'épuisement d'un lieu parisien.
'Mijn bedoeling op de volgende pagina's was vooral al het andere te beschrijven: dat wat je gewoonlijk niet opmerkt, wat er niet toe doet: wat er gebeurt wanneer er niets gebeurt, behalve tijd, mensen, auto's en wolken.'
Georges Perec  (1936 – 1982) was een Franse schrijver, essayist en film- en documentairemaker. Hij was een vooraanstaand lid van de Oulipo-groep (Ouvroir de littérature potentielle), een los verband van Franstalige schrijvers en wiskundigen, dat als doel heeft literaire werken te maken die aan bepaalde voorwaarden of beperkingen onderhevig zijn: littérature sous contraintes. Het kan daarbij gaan om beperkingen inzake het gebruik van letters, woorden, klanken, stijlen, enz. Deze beperkingen zijn niet alleen bedoeld als woord- en taalspelletjes, maar ook om de inspiratie en het vakmanschap van de auteurs aan te scherpen.
De vader van Perec stierf vroeg in de Tweede Wereldoorlog, de moeder werd vermoord in de Holocaust. In veel werken van Perec komt dit terug in een thematiek omtrent afwezigheid, verlies en identiteit.
Georges Perec
Pogingen tot uitputtende beschrijving van een plek in Parijs
Vertaling: Kiki Coumans
Uitgeverij Vleugels, 2017
ISBN: 9789078627319
48 pagina's
Prijs: € 19,45
# meer info website uitgeverij vleugels
fleursdumal.nl magazine
More in: - Book News, Archive O-P, Georges Perec, OULIPO (PATAFYSICA)
---
Romandebuut van Lieke Marsman:
Het tegenovergestelde van een mens
Waar het op neerkomt is dat de mensheid als geheel ook eenzaam is. We kunnen er niet tegen dat er niemand iets terugzegt, dat we nog altijd geen dieren hebben horen praten – ja, misschien zo nu en dan in de vorm van het schrille gegil dat onze slachthuizen vult, maar niet met woorden, niet met een oplossing voor de dingen waar we al tijden mee zitten. Zelfs de hemel is leeg. En dus zetten we ons af door al die zwijgende natuur om ons heen te vernietigen, als een wanhopige geliefde die maar niet wordt terug ge-sms't en het in het café op een zuipen zet.
Nog nooit verscheen er een roman als Het tegenovergestelde van een mens. Lieke Marsman kantelt onze ideeën over klimaatverandering en identiteit op een manier die duizelig maakt.
Lieke Marsman ('s-Hertogenbosch, 1990) is filosoof en een van de populairste en meest gelauwerde dichters van haar generatie. Ze is een graag geziene gast op podia als Lowlands en De Nacht van de Poëzie en haar gedichten en essays verschenen onder meer in De Gids, Tirade en Vrij Nederland. Voor haar meermaals herdrukte debuutbundel Wat ik mijzelf graag voorhoud ontving Marsman in 2011 onder meer de C. Buddingh'-prijs en de Lucy B. en C.W. van der Hoogtprijs. In 2014 verscheen haar tweede bundel De eerste letter. Met Het tegenovergestelde van een mens maakt Marsman haar debuut als prozaschrijver.
Lieke Marsman
Het tegenovergestelde van een mens
Roman, pag. 176
Gepubliceerd 22-06-2017
Uitgeverij Atlas-Contact
Paperback, 19,99
ISBN 9789025446345
fleursdumal.nl magazine
More in: - Book News, Archive M-N, Art & Literature News, Marsman, Lieke
---
Laurie Langenbach (1947-1984) was een veelzijdige persoonlijkheid: ze schreef over popmuziek en mode in bladen als Hitweek en Aloha, richtte de feministische beweging 'Woman Power' op en had relaties met Armand, de Griekse zanger Vangelis en de Amsterdamse 'outsider' Wally Tax.
In 1977 debuteerde ze als schrijfster met Geheime liefde, waarin ze haar obsessie voor een onbekende 'hij' verwoordde. Die 'hij' bleek schaker Jan Timman te zijn.
Met haar persoonlijke bekentenisliteratuur – nieuw in de jaren zeventig, de recensenten waren niet mild – had Laurie Langenbach een eigen stem. Door haar vroege dood heeft ze nooit kunnen aantonen of ze daadwerkelijk de Nederlandse Virginia Woolf kon worden, zoals Heere Heeresma haar ooit voorspelde.
Rutger Vahl stelde uit Lauries nalatenschap deze verzameling niet eerder gepubliceerde dagboeknotities en brieven samen, aangevuld met haar roman Geheime liefde.
Auteur: Laurie Langenbach
Brieven, dagboeken en een geheime liefde
Uitgeverij: De Arbeiderspers, Amsterdam
NUR: 321
Paperback, 2017
ISBN: 9789029511827
Prijs: € 27,99
fleursdumal.nl magazine
More in: - Book News, Archive K-L, Art & Literature News, Laurie Langenbach
---
De poëzie van Lieke Marsman heeft altijd veel begrip voor de lezer. Dat levert een vorm van vervreemding op die bijzonder is, maar niet oncomfortabel.
Hoe weet ze dat nu? ben je vaak geneigd te denken als je de gedichten van Marsman leest. In Man met hoed zijn haar eerste twee bundels bijeengebracht: Wat ik mijzelf graag voorhoud en De eerste letter.
Een simpele daad van rechtvaardigheid, want deze bundels horen er gewoon te zijn.
De bundels worden bovendien aangevuld met vroeg en minder vroeg werk, en met enkele vertalingen die misschien een voorzichtig antwoord geven op de vraag hoe ze het allemaal weet. Man met hoed is een aangename ontmoeting met een dichter.
Lieke Marsman ('s-Hertogenbosch, 1990) is filosoof en een van de populairste en meest gelauwerde dichters van haar generatie.
Ze is een graag geziene gast op podia als Lowlands en De Nacht van de Poëzie en haar gedichten en essays verschenen onder meer in De Gids, Tirade en Vrij Nederland.
Voor haar meermaals herdrukte debuutbundel Wat ik mijzelf graag voorhoud ontving Marsman in 2011 onder meer de C. Buddingh'-prijs en de Lucy B. en C.W. van der Hoogtprijs. Haar tweede dichtbundel De eerste letter verscheen in 2014..
Lieke Marsman
Man met hoed
gedichten 2005 – 2017
Atlas Contact, juni 2017
192 pagina's
hardcover € 24,99
ISBN 9789025450892
fleursdumal.nl magazine
More in: - Book News, Archive M-N, Art & Literature News, Marsman, Lieke
---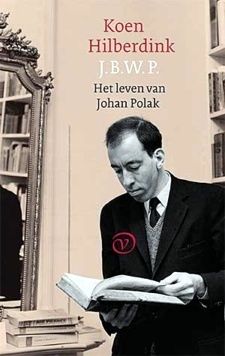 Johan Bertus Wouter Polak (1928-1992) was een legendarische en extravagante uitgever, essayist, bibliofiel, vertaler en mecenas.
Hij groeide op in 'een zeer liberaal joods milieu met sterk atheïstische en sociaaldemocratische inslag'. Dit ogenschijnlijk idyllische bestaan werd bruut verstoord door de vroege dood van Johans vader en de Duitse bezetting vlak daarna. Deze ingrijpende gebeurtenissen en de verhouding met zijn moeder bepaalden voor een groot deel Polaks verdere leven.
De drama's uit zijn jeugd worden door Hilberdink in verband gebracht met de oprichting van uitgeverij Polak & Van Gennep in 1962. Hij gaf op fraaie wijze het werk uit van onder anderen P.C. Boutens, J.H. Leopold, Herman Gorter en J.C. Bloem. En dat van Gerard Reve, die hij van alle naoorlogse auteurs het meest bewonderde en met wie hij een uiterst complexe verhouding kreeg.
Daarnaast begon Polak in 1966 de al even vermaarde Athenaeum Boekhandel op het Spui in Amsterdam. Het werd een centrum van activiteiten, zowel politiek als literair, en Johan werd een bekende Amsterdammer.
Uitvoerig komt ook Polaks rol aan de orde in de emancipatie van homoseksuelen en de strijd tegen het antisemitisme.
Zijn persoonlijke seksuele bevrijding wordt openlijk beschreven. Johans emancipatiestrijd was verbonden met de strijd tegen het antisemitisme. Hij schreef: 'Er is in homosexuelen een hypersensitiviteit voor taal en schoonheid aanwezig, juist nu. De kans bestaat dat zij instinctief reeds voelen, zoals de Joden voorheen, dat zij getekend zijn en reeds op het punt staan als verworpenen te worden uitgeroeid. Ik ben op dat punt pessimistisch en zie allerlei onrustbarende tekenen.'
J.B.W.P. – De biografie van uitgever Johan Polak
Koen Hilberdink is literatuurwetenschapper en werkzaam bij de Koninklijke Nederlandse Akademie van Wetenschappen. Hij promoveerde op Ik ben een vreemdeling. Ik sta apart. Een biografie van Paul Rodenko (2000). In 2007 verscheen zijn biografie over dichter Hans Lodeizen.
Koen Hilberdink
J.B.W.P.
Het leven van Johan Polak
Uitgeverij Van Oorschot, Amsterdam
Juni 2017, gebonden, € 29,99
ISBN 9789028261846
fleursdumal.nl magazine
More in: - Book Lovers, - Bookstores, Art & Literature News, Johan Polak, PRESS & PUBLISHING, The Art of Reading
---
Het was vriendschap op het eerste gezicht, zo herinnert Anna Enquist zich haar kennismaking met Gerrit Kouwenaar. Ze bleven bijna een kwarteeuw goede vrienden, tot zijn dood in 2014.
Om de aandacht voor zijn poëzie levend te houden selecteerde Anna Enquist de mooiste gedichten van Gerrit Kouwenaar. 'Geen literair-kritisch verantwoorde bloemlezing waarin alle aspecten van het werk aan de orde komen maar een persoonlijke selectie, gedreven door de vraag hoe Gerrit eigenlijk was en wat hij met zijn werk wilde,' schrijft ze in haar inleiding.
Het resultaat, van woorden gemaakt, biedt een blik op zijn oeuvre – door haar ogen.
Gerrit Kouwenaar
Van woorden gemaakt
Geselecteerd en ingeleid door Anna Enquist
Poezie
Uitgeverij: Querido
Paperback 168 pp.
ISBN: 9789021402314
Prijs: € 15,00
Publicatiedatum: 13-06-2017
fleursdumal.nl magazine
More in: - Book News, Archive K-L, Art & Literature News, Kouwenaar, Gerrit
---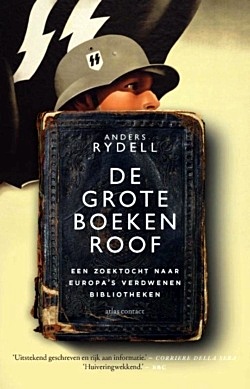 Op 10 mei 1933 staken nazi's op de Opernplatz in Berlijn, onder toeziend oog van 40.000 toeschouwers, zo'n 25.000 boeken in de fik.
Het was het startsein voor een reeks boekverbrandingen overal in Duitsland.

Over die gebeurtenis is veel geschreven, maar onbekend is het veel sinisterder plan dat de nazi's in heel Europa ten uitvoer brachten: het plunderen van bibliotheken en privébezit, met als doel de literatuur in te zetten als wapen in de vernietigingsmachinerie. 
Tegenstanders werden zo niet alleen van hun vrijheid beroofd maar ook van hun literatuur, hun verhalen, hun emotionele en intellectuele geschiedenis.

In De grote boekenroof volgt Anders Rydell het spoor van de boekenplunderaars door Europa. Hij reist onder meer naar Den Haag en Amsterdam, struint door de bibliotheken van Berlijn en Parijs en gaat op zoek naar de mysterieus verdwenen Joodse bibliotheek in Rome.
Zo vertelt Rydell het verhaal van een van de meest angstaanjagende nazi-ambities op het gebied van kunst, cultuur en onderwijs.
Anders Rydell
De grote boekenroof
Vertaling door Robert Starke
Afm. 26x210x135 mm
Verschijningsdatum:
april 2017
Paperback = 27,99
ISBN10 9045031914
ISBN13 9789045031910
Atlas Contact, Uitgeverij
fleursdumal.nl magazine
More in: - Book Stories, Archive Q-R, Art & Literature News, DICTIONARY OF IDEAS, The Art of Reading
---
From 24 May 2017, Museum de Fundatie in Zwolle will show 12 pastels by Bob Dylan (1941). The 2012 portrait series Face Value, on loan from The Bob and Jenny Ramsey Collection, is the first visual art by Dylan ever to be displayed in the Netherlands.
The drawings are as direct and unpolished as his music. The 'character studies', as Dylan describes them, are portraits of three women and nine men. They look directly at the viewer with a certain impertinence. Dylan uses sharp lines to pin down the personalities, that are an amalgam of characteristics taken from his environment, and memories and interests in people both real and imaginary. The titles of the works combine what Dylan wishes to express (Losing Face, Face Down or In Your Face), followed by the first and family name of the person. There are no clear indications whether he really refers to pianist Sylvia Renard or author Nigel Julian.
Dylan selected the Face Value series for a show in London's National Portrait Gallery in 2013. After London, the works were exhibited in Denmark, the United States and Germany, and can now be enjoyed in the Netherlands. The portraits have a unique place in his oeuvre. Ever since his youth, Dylan has made many sketches and drawings. He started working with oil paint in the sixties, but never before has he created such a comprehensive series of portraits. His use of colours in these pastels is also different: where he usually prefers a lot of expression and contrast, here he opts for four or five soft hues for the faces. Dylan works in layers; he starts by drawing the portraits in thin pencil lines, adds a soft pink or cream layer which he smooths out with his fingers and continues to develop the portrait with black or a dark brown. The drawings, like his songs, are expressions of an inventive imagination.
Dylan introduced his drawing talent to the public with something of a splash with his self-designed 1973 book Writings and Drawings, in which he combines lyrics with full-page ink drawings. He later published Drawn Blank (1989 and 1991-1992), to which he added a series of gouaches and watercolours 10 years ago.
In contrast to Dylan's art, the museum also presents a portrait series of the Craeyvanger family, created more than 350 years earlier. Gerard ter Borch, Zwolle's most internationally recognised artist, portrayed Willem Craeyvanger, Christine van der Wart and their eight children between 1651 and 1658. This comprehensive 17th century series of painted portraits of a single family is unique. Face Value is a continuation of previous exhibitions at Museum de Fundatie that focus on portraiture. The popularity of photo exhibition Dutch Identity (2016) and Look at Man! (finished January 2017) – displaying portraits by Bacon, Brancusi, Dumas and Richter – has proven that the 'old' genre of portraiture is certainly alive and well in the 21st century.
Bob Dylan was born in 1941 as Robert Allen Zimmerman. He signed his first record contract in 1961 and went on to become one of the most original and influential voices in the history of American folk and pop music. The 1963 release of his second album, The Freewheelin' Bob Dylan, ensured his international artistic breakthrough. Subsequent years brought many classic songs such as Blowing In The Wind, The Times They Are A-Changin', Subterranean Homesick Blues, Like A Rolling Stone, Knockin' On Heaven's Door and Hurricane. With an impressive back catalogue and a career spanning more than fifty years, Dylan still regularly tours the world. He was awarded the Nobel Prize for Literature on 13 October 2016, for "having created new poetic expressions within the great American song tradition". He is the first lyricist to be awarded the coveted prize. Bob Dylan will be playing live in AFAS Live in Amsterdam on 16, 17 and 18 April. For more information on this: www.mojo.nl/bobdylan
Bob Dylan: Face Value
Published by National Portrait Gallery
Introduction by John Elderfield
With over 500 songs, 46 albums and an astonishing 110 million record sales to his name, Bob Dylan (born 1941), now in his early seventies, is turning increasingly to another mode of artistic expression; one that has occupied him throughout his life, but for which he is much less well known. Although Dylan has sketched and drawn since childhood and painted since the late 1960s, only relatively recently has he begun to exhibit his artworks. The 12 works collected in this beautifully produced volume represent his latest foray into portraiture. In an illuminating essay and a rare Q&A with Dylan, curator and art historian John Elderfield explores the story behind these works. For Elderfield, Dylan's paintings, like his songs, are "products of the same extraordinary, inventive imagination, the same mind and eye, by the same story-telling artist, for whom showing and telling … are not easily separated."
BOB DYLAN – Face value
From 24 may until 20 august 2017
Museum de Fundatie
Blijmarkt 20
8011 NE Zwolle
  # Meer information on website De Fundatie  

fleursdumal.nl magazine
More in: - Book News, Art & Literature News, Bob Dylan, DICTIONARY OF IDEAS, Dylan, Bob, FDM Art Gallery
---
Older Entries »
Thank you for reading FLEURSDUMAL.NL - magazine for art & literature