Libraries in Literature
·
Norah Lange: People in the Room. A novel
·
Martin Puchner: The Written World. The Power of Stories to Shape People, History, Civilization
·
Festival de la BnF 2018 Paris: La Bibliothèque parlante
·
Alberto Manguel: Packing My Library. An Elegy and Ten Digressions
·
Christopher de Hamel: Meetings with Remarkable Manuscripts
·
Bernard Pivot & Cécile Pivot: Lire !
·
The Book Lovers' Miscellany by Claire Cock-Starkey
·
The Library at Mount Char by Scott Hawkins
·
The Strange Library by Haruki Murakami
·
Louis Tinner, literaire held van Herman Brusselmans, samengesteld en ingeleid door Jef van Kempen
·
BOOKFIGHTING PERFORMANCE BY YVES DURANTHON
·
Virginia Woolf: How Should One Read a Book?
A young woman in Buenos Aires spies three women in the house across the street from her family's home. Intrigued, she begins to watch them. She imagines them as accomplices to an unknown crime, as troubled spinsters contemplating suicide, or as players in an affair with dark and mysterious consequences.
Lange's imaginative excesses and almost hallucinatory images make this uncanny exploration of desire, domestic space, voyeurism and female isolation a twentieth century masterpiece. Too long viewed as Borges's muse, Lange is today recognized in the Spanish-speaking world as a great writer and is here translated into English for the first time, to be read alongside Virginia Woolf, Clarice Lispector and Marguerite Duras.
Born in 1905 to Norwegian parents in Buenos Aires, Norah Lange was a key figure in the Argentinean avant-garde of the early to mid-twentieth century. Though she began her career writing poetry in the ultraísta mode of urban modernism, her first major success came in 1937 with her memoir Notes from Childhood, followed by the companion memoir Before They Die, and the novels People in the Room and The Two Portraits.
She contributed to the magazines Proa and Martín Fierro, and was a friend to figures such as Jorge Luis Borges, Pablo Neruda, and Federico García Lorca. From her teenage years, when her family home became the site of many literary gatherings, Norah was a mainstay of the Buenos Aires literary scene, and was famous for the flamboyant speeches she gave at parties in celebration of her fellow writers. She traveled widely alone and with her husband, the poet Oliverio Girondo, always returning to Buenos Aires, where she wrote in the house they shared, and where they continued to host legendary literary gatherings. She died in 1972.
Charlotte Whittle has translated works by Silvia Goldman, Jorge Comensal, and Rafael Toriz, among others. Her translations, essays, and reviews have appeared in publications including Mantis, The Literary Review, The Los Angeles Times, Guernica, Electric Literature, BOMB, and the Northwest Review of Books. Originally from England and Utah, she has lived in Mexico, Peru, and Chile, and is now based in New York. She is an editor at Cardboard House Press, a bilingual publisher of Spanish and Latin American poetry.
"Deathly scenes from a wax museum come to life, in a closed, feminine world."  – César Aira
People in the Room
Author: Norah Lange
Translator: Charlotte Whittle
Introduced by César Aira
Language: English
Original language: Spanish
Publisher: And Other Stories
Format: paperback
Publication date: 9 August 2018
ISBN: 9781911508229
Availability: World
Number of pages: 176
Price: €11.09
new books
novel Norah Lange (1905 – 1972)
fleursdumal.nl magazine
More in: - Book News, - Bookstores, Archive K-L, Art & Literature News, Borges J.L., Garcia Lorca, Federico, Libraries in Literature, LITERARY MAGAZINES, Neruda, Pablo
---
The story of how literature shaped world history, in sixteen acts—from Alexander the Great and the Iliad to Don Quixote and Harry Potter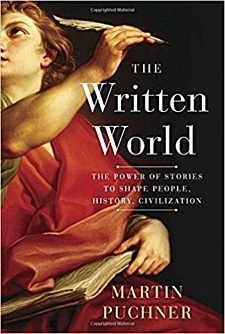 In this groundbreaking book, Martin Puchner leads us on a remarkable journey through time and around the globe to reveal the powerful role stories and literature have played in creating the world we have today.
Puchner introduces us to numerous visionaries as he explores sixteen foundational texts selected from more than four thousand years of world literature and reveals how writing has inspired the rise and fall of empires and nations, the spark of philosophical and political ideas, and the birth of religious beliefs. Indeed, literature has touched the lives of generations and changed the course of history.
At the heart of this book are works, some long-lost and rediscovered, that have shaped civilization: the first written masterpiece, the Epic of Gilgamesh; Ezra's Hebrew Bible, created as scripture; the teachings of Buddha, Confucius, Socrates, and Jesus; and the first great novel in world literature, The Tale of Genji, written by a Japanese woman known as Murasaki. Visiting Baghdad, Puchner tells of Scheherazade and the stories of One Thousand and One Nights, and in the Americas we watch the astonishing survival of the Maya epic Popol Vuh. Cervantes, who invented the modern novel, battles pirates both real (when he is taken prisoner) and literary (when a fake sequel to Don Quixote is published).
We learn of Benjamin Franklin's pioneering work as a media entrepreneur, watch Goethe discover world literature in Sicily, and follow the rise in influence of The Communist Manifesto. We visit Troy, Pergamum, and China, and we speak with Nobel laureates Derek Walcott in the Caribbean and Orhan Pamuk in Istanbul, as well as the wordsmiths of the oral epic Sunjata in West Africa.
Throughout The Written World, Puchner's delightful narrative also chronicles the inventions—writing technologies, the printing press, the book itself—that have shaped religion, politics, commerce, people, and history. In a book that Elaine Scarry has praised as "unique and spellbinding," Puchner shows how literature turned our planet into a written world.
Title: The Written World
Subtitle: The Power of Stories to Shape People, History, Civilization
Author: Martin Puchner
Publisher: Random House
Format Hardcover, $32.00
ISBN-10 0812998936
ISBN-13 9780812998931
Publication Date: 24 October 2017
Nb of pages 448 p.
new books
fleursdumal.nl magazine
More in: - Book Lovers, - Book News, - Book Stories, Archive O-P, Art & Literature News, Libraries in Literature, PRESS & PUBLISHING, The Art of Reading
---
Festival de la BnF 2018 Paris
Les textes de La Bibliothèque parlante dans les collections de la BnF (samedi 26 et dimanche 27 mai 2018 – François-Mitterrand –  BnF Paris)
# Website La Bibliothèque parlante
fleursdumal.nl magazine
More in: - Book News, Art & Literature News, AUDIO, CINEMA, RADIO & TV, FDM in Paris, Libraries in Literature
---
A wonderfully digressive little volume about our complex relationship with our books and being an incurable bibliophile. The perfect antidote to Walter Benjamin's classic essay, Unpacking My Library.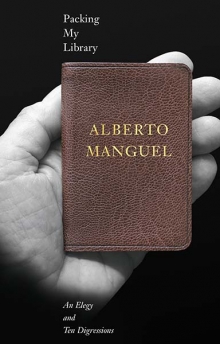 A best-selling author and world-renowned bibliophile meditates on his vast personal library and champions the vital role of all libraries.
In June 2015 Alberto Manguel prepared to leave his centuries-old village home in France's Loire Valley and reestablish himself in a one-bedroom apartment on Manhattan's Upper West Side. Packing up his enormous, 35,000‑volume personal library, choosing which books to keep, store, or cast out, Manguel found himself in deep reverie on the nature of relationships between books and readers, books and collectors, order and disorder, memory and reading. In this poignant and personal reevaluation of his life as a reader, the author illuminates the highly personal art of reading and affirms the vital role of public libraries.
Manguel's musings range widely, from delightful reflections on the idiosyncrasies of book lovers to deeper analyses of historic and catastrophic book events, including the burning of ancient Alexandria's library and contemporary library lootings at the hands of ISIS. With insight and passion, the author underscores the universal centrality of books and their unique importance to a democratic, civilized, and engaged society.
Alberto Manguel is a writer, translator, editor, and critic, but would rather define himself as a reader and a lover of books. Born in Buenos Aires, he has since resided in Israel, Argentina, Europe, the South Pacific, and Canada. He is now the director of the National Library of Argentina.
Title: Packing My Library
Subtitle: An Elegy and Ten Digressions
Author: Alberto Manguel
Publisher: Yale University Press
Title First Published: 20 March 2018
Format: Hardcover
ISBN-10 0300219334
ISBN-13 9780300219333
Nb of pages 160 p.
Hardcover – $23.00
new books
fleursdumal.nl magazine
More in: - Book Lovers, - Book News, - Book Stories, Alberto Manguel, Archive M-N, Art & Literature News, Libraries in Literature, The Art of Reading
---
An extraordinary exploration of the medieval world – the most beguiling history book of the year
This is a book about why medieval manuscripts matter. Coming face to face with an important illuminated manuscript in the original is like meeting a very famous person. We may all pretend that a well-known celebrity is no different from anyone else, and yet there is an undeniable thrill in actually meeting and talking to a person of world stature.
The idea for the book, which is entirely new, is to invite the reader into intimate conversations with twelve of the most famous manuscripts in existence and to explore with the author what they tell us about nearly a thousand years of medieval history – and sometimes about the modern world too. Christopher de Hamel introduces us to kings, queens, saints, scribes, artists, librarians, thieves, dealers, collectors and the international community of manuscript scholars, showing us how he and his fellows piece together evidence to reach unexpected conclusions. He traces the elaborate journeys which these exceptionally precious artefacts have made through time and space, shows us how they have been copied, who has owned them or lusted after them (and how we can tell), how they have been embroiled in politics and scholarly disputes, how they have been regarded as objects of supreme beauty and luxury and as symbols of national identity. The book touches on religion, art, literature, music, science and the history of taste.
Part travel book, part detective story, part conversation with the reader, Meetings with Remarkable Manuscripts conveys the fascination and excitement of encountering some of the greatest works of art in our culture which, in the originals, are to most people completely inaccessible. At the end, we have a slightly different perspective on history and how we come by knowledge. It is a most unusual book.
Biography: In the course of a long career at Sotheby's Christopher de Hamel has probably handled and catalogued more illuminated manuscripts and over a wider range than any person alive. Since 2000, he has been Fellow and Librarian of Corpus Christi College, Cambridge. The Parker Library, in his care, includes many of the earliest manuscripts in English language and history. He is a Fellow of the Society of Antiquaries and the Royal Historical Society.
♦'Endlessly fascinating and enjoyable' Neil MacGregor
♦'A marvellous book' David Attenborough
♦'Full of delights' Tom Stoppard
Christopher de Hamel
Meetings with Remarkable Manuscripts
Winner of the Wolfson History Prize 2017
Winner of the Duff Cooper Prize for Non-Fiction
Shortlisted for the Waterstones Book of the Year 2016
Published 5th April 2018
Publisher: Penguin Books Ltd
ISBN: 9780141977492
Number of pages: 656
Weight: 461 g
Dimensions: 198 x 129 x 28 mm
Paperback – £12.99
new books
fleursdumal.nl magazine
More in: - Book Lovers, - Book News, - Book Stories, Archive G-H, Ex Libris, Libraries in Literature
---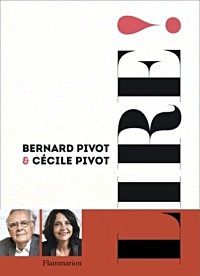 Bernard Pivot, lecteur professionnel ("Apostrophes", Lire, JDD) et sa fille Cécile, ardente lectrice amateur, confrontent leurs raisons, plaisirs et manières de lire, leur usage des livres, dans des textes très personnels, joliment illustrés, où le public des librairies et des bibliothèques retrouvera ses émotions, et celui qui n'ose pas en pousser les portes découvrira stimulations et conseils.
Un tonique et savoureux éloge des écrivains, des livres et de la lecture.
Bernard Pivot, Cécile Pivot
Lire !
Paru le 14/03/2018
Genre : Essais littéraires
192 pages
174 x 239 mm Couleur
Broché
EAN: 9782081416307
ISBN : 9782081416307
€25,00
Ed. Flammarion
new books on reading
fleursdumal.nl magazine
More in: - Book Stories, Archive O-P, Art & Literature News, Libraries in Literature, The Art of Reading
---
How is ink made? What is the bestselling book of all time? What are the oldest known books in the world? And how does one make sense of the colors found on Penguin paperbacks? The answers to these questions and many more await readers in The Book Lovers' Miscellany.
The Book Lovers' Miscellany is a cornucopia for bibliophiles. With customary wisdom and wit, Claire Cock-Starkey presents a brief illustrated history of paper, binding, printing, and dust jackets, with a wealth of arcane facts that even the most avid book lovers may be hard-pressed to answer: Which natural pigments were used to decorate medieval bibles? Which animal is needed for the making of vellum? Curious facts are drawn from throughout the history of books and publishing, including many more recent examples, such as a short history of the comic and the story behind the massively successful Harlequin romance imprint Mills and Boon. Readers can explore the output of the most prolific writers and marvel at the youth of the youngest published authors—or lament the decisions of the publishers who rejected books that later became colossal bestsellers. The book also includes a collection of lists, including unfinished novels, books that have faced bans, books printed with mistakes, the most influential academic books of all time, and the longest established literary families.
The perfect gift for every bibliophile, The Book Lovers' Miscellany is equally well suited to reading straight through or dipping into here and there.
The Book Lovers' Miscellany
by Claire Cock-Starkey (Author)
Hardcover
ISBN: 9781851244713
Published January 15, 2018
Bodleian Library, University of Oxford
The Bodleian Library at the University of Oxford publishes books related to their collection, in some cases facsimile editons of rare or noteworthy titles. UCP distributes Bodleian Library titles in North America.
fleursdumal.nl magazine
More in: - Book Lovers, - Bookstores, Archive C-D, Art & Literature News, Libraries in Literature, PRESS & PUBLISHING, The Art of Reading
---
Carolyn's not so different from the other people around her. She likes guacamole and cigarettes and steak. She knows how to use a phone. Clothes are a bit tricky, but everyone says nice things about her outfit with the Christmas sweater over the gold bicycle shorts.

After all, she was a normal American herself once. That was a long time ago, of course. Before her parents died. Before she and the others were taken in by the man they called Father.
In the years since then, Carolyn hasn't had a chance to get out much. Instead, she and her adopted siblings have been raised according to Father's ancient customs. They've studied the books in his Library and learned some of the secrets of his power.
And sometimes, they've wondered if their cruel tutor might secretly be God. Now, Father is missing—perhaps even dead—and the Library that holds his secrets stands unguarded. And with it, control over all of creation.
As Carolyn gathers the tools she needs for the battle to come, fierce competitors for this prize align against her, all of them with powers that far exceed her own. But Carolyn has accounted for this. And Carolyn has a plan. The only trouble is that in the war to make a new God, she's forgotten to protect the things that make her human.
Populated by an unforgettable cast of characters and propelled by a plot that will shock you again and again, The Library at Mount Char is at once horrifying and hilarious, mind-blowingly alien and heartbreakingly human, sweepingly visionary and nail-bitingly thrilling—and signals the arrival of a major new voice in fantasy.  (From the Hardcover edition.)
"Wholly original…the work of the newest major talent in fantasy."
Wall Street Journal
SCOTT HAWKINS works as a software engineer for Intel. He and his wife live in Atlanta, where they spend much of their time playing Olympic-caliber fetch with their large pack of foster dogs. THE LIBRARY AT MOUNT CHAR is his first novel.
The Library at Mount Char
By Scott Hawkins
Category: Contemporary Fantasy
Paperback
Penguin Random House
2016,  400 Pages
fleursdumal.nl magazine
More in: - Book News, - Bookstores, Archive G-H, Art & Literature News, Libraries in Literature
---
From internationally acclaimed author Haruki Murakami a fantastical illustrated short novel about a boy imprisoned in a nightmarish library.
Opening the flaps on this unique little book, readers will find themselves immersed in the strange world of best-selling Haruki Murakami's wild imagination. The story of a lonely boy, a mysterious girl, and a tormented sheep man plotting their escape from a nightmarish library, the book is like nothing else Murakami has written. Designed by Chip Kidd and fully illustrated, in full color, throughout, this small format, 96 page volume is a treat for book lovers of all ages.
Haruki Murakami is a best-selling Japanese writer. His works of fiction and non-fiction have garnered critical acclaim and numerous awards, including the Franz Kafka Prize, the Frank O'Connor International Short Story Award and the Jerusalem Prize, among others. Murakami's fiction is humorous and surreal, focusing on themes of alienation and loneliness. He is considered an important figure in postmodern literature. The Guardian praised Murakami as "among the world's greatest living novelists" for his works and achievements. Murakami is the author of 1Q84, The Wind-Up Bird Chronicles, Men Without Women and many more.
The Strange Library
By Haruki Murakami
Translated by Ted Goossen
Category: Literary Fiction – Fantasy
Penguin Random House
Paperback
2014 – 96 Pages
fleursdumal.nl magazine
More in: - Book News, - Book Stories, Archive M-N, Art & Literature News, Haruki Murakami, Libraries in Literature
---
Boekverkoper voor alle seizoenen. Louis Tinner, literaire held van Herman Brusselmans.
Uitgave bij gelegenheid van de manifestatie Boeken rond het paleis 2007.
Boekverkoper voor alle seizoenen is samengesteld door Jef van Kempen uit passages uit de Louis Tinner-romans van Herman Brusselmans.
Boekverkoper voor alle seizoenen
Louis Tinner,
literaire held van Herman Brusselmans
Samengesteld en ingeleid door Jef van Kempen
Boekverkoper voor alle seizoenen is samengesteld
uit passages uit de Louis Tinner-romans
van Herman Brusselmans.
Uitgeverij: Stichting Dr. P.J. Cools
Verschenen: 26 augustus 2007
Oplage: 500 exemplaren
Formaat: 24,5 x 14 cm.
Kartonnen platten met flappen.
Omvang: 32 blz.
ISBN: 978-90-806602-2-9
new books
fleursdumal.nl magazine
More in: - Book Lovers, - Book News, - Book Stories, Archive A-B, Archive S-T, Herman Brusselmans, Jef van Kempen, Kempen, Jef van, Libraries in Literature
---
Le bookfighting est un sport de combat : deux adversaires (protégés), s'affrontent avec des livres (de poche!), sous le contrôle d'un arbitre. Chaque touche vaut un point dans une partie en sept jeux. Point fort du règlement : la possibilité à tout moment d'ouvrir un livre, sa lecture, pour soi ou à voix haute, ayant pour effet immédiat d'interrompre le combat. La véhémence initiale cède ainsi à l'autorité du livre, le combat-lecture instaurant un indécidable aller-retour entre deux états connus et opposés, nature et culture. Au terme du combat, l'arbitre annonce le résultat et désigne le vainqueur sous les applaudissements du public, convié à participer s'il le désire.
Bookfighting Performance Yves Duranthon
Date: 07/05/2015 – 18:00
MUSEE PALAIS DE TOKYO
13, avenue du Président Wilson,
75 116 Paris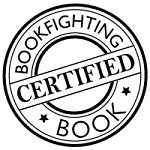 Bookfighting: Men, women, and children fighting with books. The show is captivating and you can not manage to turn a blind eye to these objects being handled in such a manner. Is this the way to treat culture and the great minds of our civilization? It's out­rageous and you want to react, but you keep it inside, because you don't know how to release your anger.
The show goes on, regardless of your uneasiness and good judgment, and eventually you succumb to the spectacle. You are fascinated by the disturbing yet beautiful event of fighters energetically chucking books at each other.
You come back later, armed with books taken from your own library, and get involved in the fighting yourself so that you can discover the flip side of culture.
# Website Palais de Tokyo
Bookfighting Performance Yves Duranthon
# Website Yves Duranthon bookfighting performance
fleursdumal.nl magazine
More in: - Book Lovers, Art & Literature News, Exhibition Archive, Libraries in Literature, Performing arts, The Art of Reading, THEATRE
---
Virginia Woolf
How Should One Read a Book?
In the first place, I want to emphasize the note of interrogation at the end of my title. Even if I could answer the question for myself, the answer would apply only to me and not to you. The only advice, indeed, that one person can give another about reading is to take no advice, to follow your own instincts, to use your own reason, to come to your own conclusions. If this is agreed between us, then I feel at liberty to put forward a few ideas and suggestions because you will not allow them to fetter that independence which is the most important quality that a reader can possess. After all, what laws can be laid down about books? The battle of Waterloo was certainly fought on a certain day; but is Hamlet a better play than Lear? Nobody can say. Each must decide that question for himself. To admit authorities, however heavily furred and gowned, into our libraries and let them tell us how to read, what to read, what value to place upon what we read, is to destroy the spirit of freedom which is the breath of those sanctuaries. Everywhere else we may be bound by laws and conventions—there we have none.
But to enjoy freedom, if the platitude is pardonable, we have of course to control ourselves. We must not squander our powers, helplessly and ignorantly, squirting half the house in order to water a single rose-bush; we must train them, exactly and powerfully, here on the very spot. This, it may be, is one of the first difficulties that faces us in a library. What is "the very spot?" There may well seem to be nothing but a conglomeration and huddle of confusion. Poems and novels, histories and memories, dictionaries and blue-books; books written in all languages by men and women of all tempers, races, and ages jostle each other on the shelf. And outside the donkey brays, the women gossip at the pump, the colts gallop across the fields. Where are we to begin? How are we to bring order into this multitudinous chaos and so get the deepest and widest pleasure from what we read?
It is simple enough to say that since books have classes—fiction, biography, poetry—we should separate them and take from each what it is right that each should give us. Yet few people ask from books what books can give us. Most commonly we come to books with blurred and divided minds, asking of fiction that it shall be true, of poetry that it shall be false, of biography that it shall be flattering, of history that it shall enforce our own prejudices. If we could banish all such preconceptions when we read, that would be an admirable beginning. Do not dictate to your author; try to become him. Be his fellow-worker and accomplice. If you hang back, and reserve and criticize at first, you are preventing yourself from getting the fullest possible value from what you read. But if you open your mind as widely as possible, then signs and hints of almost imperceptible fineness, from the twist and turn of the first sentences, will bring you into the presence of a human being unlike any other. Steep yourself in this, acquaint yourself with this, and soon you will find that your author is giving you, or attempting to give you, something far more definite. The thirty-chapters of a novel—if we consider how to read a novel first—are an attempt to make something as formed and controlled as a building: but words are more impalpable than bricks; reading is a longer and more complicated process than seeing. Perhaps the quickest way to understand the elements of what a novelist is doing is not to read, but to write; to make your own experiment with the dangers and difficulties of words. Recall, then, some event that has left a distinct impression on you— how at the corner of the street, perhaps, you passed two people talking. A tree shook; an electric light danced; the tone of the talk was comic, but also tragic; a whole vision, an entire conception, seemed contained in that moment.
But when you attempt to reconstruct it in words, you will find that it breaks into a thousand conflicting impressions. Some must be subdued; others emphasized; in the process you will lose, probably, all grasp upon the emotion itself. Then turn from your blurred and littered pages to the opening pages of some great novelist—Defoe, Jane Austen, Hardy. Now you will be better able to appreciate their mastery. It is not merely that we are in the presence of a different person—Defoe, Jane Austen, or Thomas Hardy—but that we are living in a different world. Here, in Robinson Crusoe, we are trudging a plain high road; one thing happens after another; the fact and the order of the fact is enough. But if the open air and adventure mean everything to Defoe they mean nothing to Jane Austen. Hers is the drawing-room, and people talking, and by the many mirrors of their talk revealing their characters. And if, when we have accustomed ourselves to the drawing-room and its reflections, we turn to Hardy, we are once more spun round. The moors are round us and the stars are above our heads. The other side of the mind is now exposed—the dark side that comes uppermost in solitude, not the light side that shows in company. Our relations are not towards people, but towards Nature and destiny. Yet different as these worlds are, each is consistent with itself. The maker of each is careful to observe the laws of his own perspective, and however great a strain they may put upon us they will never confuse us, as lesser writers so frequently do, by introducing two different kinds of reality into the same book. Thus to go from one great novelist to another—from Jane Austen to Hardy, from Peacock to Trollope, from Scott to Meredith—is to be wrenched and uprooted; to be thrown this way and then that. To read a novel is a difficult and complex art. You must be capable not only of great fineness of perception, but of great boldness of imagination if you are going to make use of all that the novelist—the great artist—gives you.
But a glance at the heterogeneous company on the shelf will show you that writers are very seldom "great artists;" far more often a book makes no claim to be a work of art at all. These biographies and autobiographies, for example, lives of great men, of men long dead and forgotten, that stand cheek by jowl with the novels and poems, are we to refuse to read them because they are not "art?" Or shall we read them, but read them in a different way, with a different aim? Shall we read them in the first place to satisfy that curiosity which possesses us sometimes when in the evening we linger in front of a house where the lights are lit and the blinds not yet drawn, and each floor of the house shows us a different section of human life in being? Then we are consumed with curiosity about the lives of these people—the servants gossiping, the gentlemen dining, the girl dressing for a party, the old woman at the window with her knitting. Who are they, what are they, what are their names, their occupations, their thoughts, and adventures?
Biographies and memoirs answer such questions, light up innumerable such houses; they show us people going about their daily affairs, toiling, failing, succeeding, eating, hating, loving, until they die. And sometimes as we watch, the house fades and the iron railings vanish and we are out at sea; we are hunting, sailing, fighting; we are among savages and soldiers; we are taking part in great campaigns. Or if we like to stay here in England, in London, still the scene changes; the street narrows; the house becomes small, cramped, diamond-paned, and malodorous. We see a poet, Donne, driven from such a house because the walls were so thin that when the children cried their voices cut through them. We can follow him, through the paths that lie in the pages of books, to Twickenham; to Lady Bedford's Park, a famous meeting-ground for nobles and poets; and then turn our steps to Wilton, the great house under the downs, and hear Sidney read the Arcadia to his sister; and ramble among the very marshes and see the very herons that figure in that famous romance; and then again travel north with that other Lady Pembroke, Anne Clifford, to her wild moors, or plunge into the city and control our merriment at the sight of Gabriel Harvey in his black velvet suit arguing about poetry with Spenser. Nothing is more fascinating than to grope and stumble in the alternate darkness and splendor of Elizabethan London. But there is no staying there. The Temples and the Swifts, the Harleys and the St Johns beckon us on; hour upon hour can be spent disentangling their quarrels and deciphering their characters; and when we tire of them we can stroll on, past a lady in black wearing diamonds, to Samuel Johnson and Goldsmith and Garrick; or cross the channel, if we like, and meet Voltaire and Diderot, Madame du Deffand; and so back to England and Twickenham—how certain places repeat themselves and certain names!—where Lady Bedford had her Park once and Pope lived later, to Walpole's home at Strawberry Hill. But Walpole introduces us to such a swarm of new acquaintances, there are so many houses to visit and bells to ring that we may well hesitate for a moment, on the Miss Berrys' doorstep, for example, when behold, up comes Thackeray; he is the friend of the woman whom Walpole loved; so that merely by going from friend to friend, from garden to garden, from house to house, we have passed from one end of English literature to another and wake to find ourselves here again in the present, if we can so differentiate this moment from all that have gone before. This, then, is one of the ways in which we can read these lives and letters; we can make them light up the many windows of the past; we can watch the famous dead in their familiar habits and fancy sometimes that we are very close and can surprise their secrets, and sometimes we may pull out a play or a poem that they have written and see whether it reads differently in the presence of the author. But this again rouses other questions. How far, we must ask ourselves, is a book influenced by its writer's life—how far is it safe to let the man interpret the writer? How far shall we resist or give way to the sympathies and antipathies that the man himself rouses in us—so sensitive are words, so receptive of the character of the author? These are questions that press upon us when we read lives and letters, and we must answer them for ourselves, for nothing can be more fatal than to be guided by the preferences of others in a matter so personal.
But also we can read such books with another aim, not to throw light on literature, not to become familiar with famous people, but to refresh and exercise our own creative powers. Is there not an open window on the right hand of the bookcase? How delightful to stop reading and look out! How stimulating the scene is, in its unconsciousness, its irrelevance, its perpetual movement—the colts galloping round the field, the woman filling her pail at the well, the donkey throwing back his head and emitting his long, acrid moan. The greater part of any library is nothing but the record of such fleeting moments in the lives of men, women, and donkeys. Every literature, as it grows old, has its rubbish-heap, its record of vanished moments and forgotten lives told in faltering and feeble accents that have perished. But if you give yourself up to the delight of rubbish-reading you will be surprised, indeed you will be overcome, by the relics of human life that have been cast out to molder. It may be one letter—but what a vision it gives! It may be a few sentences—but what vistas they suggest! Sometimes a whole story will come together with such beautiful humor and pathos and completeness that it seems as if a great novelist had been at work, yet it is only an old actor, Tate Wilkinson, remembering the strange story of Captain Jones; it is only a young subaltern serving under Arthur Wellesley and falling in love with a pretty girl at Lisbon; it is only Maria Allen letting fall her sewing in the empty drawing-room and sighing how she wishes she had taken Dr Burney's good advice and had never eloped with her Rishy. None of this has any value; it is negligible in the extreme; yet how absorbing it is now and again to go through the rubbish-heaps and find rings and scissors and broken noses buried in the huge past and try to piece them together while the colt gallops round the field, the woman fills her pail at the well, and the donkey brays.
But we tire of rubbish-reading in the long run. We tire of searching for what is needed to complete the half-truth which is all that the Wilkinsons, the Bunburys and the Maria Allens are able to offer us. They had not the artist's power of mastering and eliminating; they could not tell the whole truth even about their own lives; they have disfigured the story that might have been so shapely. Facts are all that they can offer us, and facts are a very inferior form of fiction. Thus the desire grows upon us to have done with half-statements and approximations; to cease from searching out the minute shades of human character, to enjoy the greater abstractness, the purer truth of fiction. Thus we create the mood, intense and generalized, unaware of detail, but stressed by some regular, recurrent beat, whose natural expression is poetry; and that is the time to read poetry when we are almost able to write it.
Western wind, when wilt thou blow?
The small rain down can rain.
Christ, if my love were in my arms,
And I in my bed again!
The impact of poetry is so hard and direct that for the moment there is no other sensation except that of the poem itself. What profound depths we visit then—how sudden and complete is our immersion! There is nothing here to catch hold of; nothing to stay us in our flight. The illusion of fiction is gradual; its effects are prepared; but who when they read these four lines stops to ask who wrote them, or conjures up the thought of Donne's house or Sidney's secretary; or enmeshes them in the intricacy of the past and the succession of generations? The poet is always our contemporary. Our being for the moment is centered and constricted, as in any violent shock of personal emotion. Afterwards, it is true, the sensation begins to spread in wider rings through our minds; remoter senses are reached; these begin to sound and to comment and we are aware of echoes and reflections. The intensity of poetry covers an immense range of emotion. We have only to compare the force and directness of
I shall fall like a tree, and find my grave,
Only remembering that I grieve,
with the wavering modulation of
Minutes are numbered by the fall of sands,
As by an hour glass; the span of time
Doth waste us to our graves, and we look on it;
An age of pleasure, revelled out, comes home
At last, and ends in sorrow; but the life,
Weary of riot, numbers every sand,
Wailing in sighs, until the last drop down,
So to conclude calamity in rest
or place the meditative calm of
whether we be young or old,
Our destiny, our being's heart and home,
Is with infinitude, and only there;
With hope it is, hope that can never die,
Effort, and expectation, and desire,
And effort evermore about to be,
beside the complete and inexhaustible loveliness of
The moving Moon went up the sky,
And nowhere did abide:
Softly she was going up,
And a star or two beside—
or the splendid fantasy of
And the woodland haunter
Shall not cease to saunter
When, far down some glade,
Of the great world's burning,
One soft flame upturning
Seems to his discerning,
Crocus in the shade,
to bethink us of the varied art of the poet; his power to make us at once actors and spectators; his power to run his hand into characters as if it were a glove, and be Falstaff or Lear; his power to condense, to widen, to state, once and for ever.
"We have only to compare"—with those words the cat is out of the bag, and the true complexity of reading is admitted. The first process, to receive impressions with the utmost understanding, is only half the process of reading; it must be completed, if we are to get the whole pleasure from a book, by another. We must pass judgment upon these multitudinous impressions; we must make of these fleeting shapes one that is hard and lasting. But not directly. Wait for the dust of reading to settle; for the conflict and the questioning to die down; walk, talk, pull the dead petals from a rose, or fall asleep. Then suddenly without our willing it, for it is thus that Nature undertakes these transitions, the book will return, but differently. It will float to the top of the mind as a whole. And the book as a whole is different from the book received currently in separate phrases. Details now fit themselves into their places. We see the shape from start to finish; it is a barn, a pig-sty, or a cathedral. Now then we can compare book with book as we compare building with building. But this act of comparison means that our attitude has changed; we are no longer the friends of the writer, but his judges; and just as we cannot be too sympathetic as friends, so as judges we cannot be too severe. Are they not criminals, books that have wasted our time and sympathy; are they not the most insidious enemies of society, corrupters, defilers, the writers of false books, faked books, books that fill the air with decay and disease? Let us then be severe in our judgments; let us compare each book with the greatest of its kind. There they hang in the mind the shapes of the books we have read solidified by the judgments we have passed on them—Robinson Crusoe, Emma The Return of the Native. Compare the novels with these—even the latest and least of novels has a right to be judged with the best. And so with poetry when the intoxication of rhythm has died down and the splendor of words has faded, a visionary shape will return to us and this must be compared with Lear, with Phèdre, with The Prelude; or if not with these, with whatever is the best or seems to us to be the best in its own kind. And we may be sure that the newness of new poetry and fiction is its most superficial quality and that we have only to alter slightly, not to recast, the standards by which we have judged the old.
It would be foolish, then, to pretend that the second part of reading, to judge, to compare, is as simple as the first—to open the mind wide to the fast flocking of innumerable impressions. To continue reading without the book before you, to hold one shadow-shape against another, to have read widely enough and with enough understanding to make such comparisons alive and illuminating—that is difficult; it is still more difficult to press further and to say, "Not only is the book of this sort, but it is of this value; here it fails; here it succeeds; this is bad; that is good." To carry out this part of a reader's duty needs such imagination, insight, and learning that it is hard to conceive any one mind sufficiently endowed; impossible for the most self-confident to find more than the seeds of such powers in himself. Would it not be wiser, then, to remit this part of reading and to allow the critics, the gowned and furred authorities of the library, to decide the question of the book's absolute value for us? Yet how impossible! We may stress the value of sympathy; we may try to sink our own identity as we read. But we know that we cannot sympathize wholly or immerse ourselves wholly; there is always a demon in us who whispers, "I hate, I love," and we cannot silence him. Indeed, it is precisely because we hate and we love that our relation with the poets and novelists is so intimate that we find the presence of another person intolerable. And even if the results are abhorrent and our judgments are wrong, still our taste, the nerve of sensation that sends shocks through us, is our chief illuminant; we learn through feeling; we cannot suppress our own idiosyncrasy without impoverishing it. But as time goes on perhaps we can train our taste; perhaps we can make it submit to some control. When it has fed greedily and lavishly upon books of all sorts—poetry, fiction, history, biography—and has stopped reading and looked for long spaces upon the variety, the incongruity of the living world, we shall find that it is changing a little; it is not so greedy, it is more reflective. It will begin to bring us not merely judgments on particular books, but it will tell us that there is a quality common to certain books. Listen, it will say, what shall we call this? And it will read us perhaps Lear and then perhaps the Agamemnon in order to bring out that common quality. Thus, with our taste to guide us, we shall venture beyond the particular book in search of qualities that group books together; we shall give them names and thus frame a rule that brings order into our perceptions. We shall gain a further and a rarer pleasure from that discrimination. But as a rule only lives when it is perpetually broken by contact with the books themselves—nothing is easier and more stultifying than to make rules which exists out of touch with facts, in a vacuum—now at last, in order to steady ourselves in this difficult attempt, it may be well to turn to the very rare writers who are able to enlighten us upon literature as an art. Coleridge and Dryden and Johnson, in their considered criticism, the poets and novelists themselves in their unconsidered sayings, are often surprisingly relevant; they light up and solidify the vague ideas that have been tumbling in the misty depths of our minds. But they are only able to help us if we come to them laden with questions and suggestions won honestly in the course of our own reading. They can do nothing for us if we herd ourselves under their authority and lie down like sheep in the shade of a hedge. We can only understand their ruling when it comes in conflict with our own and vanquishes it.
If this is so, if to read a book as it should be read calls for the rarest qualities of imagination, insight, and judgment, and you may perhaps conclude that literature is a very complex art and that it is unlikely that we shall be able, even after a lifetime of reading, to make any valuable contribution to its criticism. We must remain readers; we shall not put on the further glory that belongs to those rare beings who are also critics. But still we have our responsibilities as readers and even our importance. The standards we raise and the judgments we pass steal into the air and become part of the atmosphere which writers breathe as they work. An influence is created which tells upon them even if it never finds its way into print. And that influence, if it were well instructed, vigorous and individual and sincere, might be of great value now when criticism is necessarily in abeyance; when books pass in review like the procession of animals in a shooting gallery, and the critic has only one second in which to load and aim and shoot and may well be pardoned if he mistakes rabbits for tigers, eagles for barndoor fowls, or misses altogether and wastes his shot upon some peaceful cow grazing in a further field. If behind the erratic gunfire of the press the author felt that there was another kind of criticism, the opinion of people reading for the love of reading, slowly and unprofessionally, and judging with great sympathy and yet with great severity, might this not improve the quality of his work? And if by our means books were to become stronger, richer, and more varied, that would be an end worth reaching.
Yet who reads to bring about an end, however desirable? Are there not some pursuits that we practice because they are good in themselves, and some pleasures that are final? And is not this among them? I have sometimes dreamt, at least that when the Day of judgment dawns and the great conquerors and lawyers and statesmen come to receive their rewards—their crowns, their laurels, their names carved indelibly upon imperishable marble—the Almighty will turn to Peter and will say, not without a certain envy when He sees us coming with our books under our arms, "Look, these need no reward. We have nothing to give them here. They have loved reading."
Virgina Woolf
(The Common Reader, Second Series 1926)
fleursdumal.nl magazine
More in: - Book Stories, Archive W-X, Archive W-X, Libraries in Literature, The Art of Reading, Woolf, Virginia
---
Older Entries »
Thank you for reading FLEURSDUMAL.NL - magazine for art & literature