Libraries in Literature
·
Jean-Louis Cabanès et Pierre Dufief biographie: Les Frères Goncourt
·
Norah Lange: People in the Room. A novel
·
Martin Puchner: The Written World. The Power of Stories to Shape People, History, Civilization
·
Festival de la BnF 2018 Paris: La Bibliothèque parlante
·
Alberto Manguel: Packing My Library. An Elegy and Ten Digressions
·
Christopher de Hamel: Meetings with Remarkable Manuscripts
·
Bernard Pivot & Cécile Pivot: Lire !
·
The Book Lovers' Miscellany by Claire Cock-Starkey
·
The Library at Mount Char by Scott Hawkins
·
The Strange Library by Haruki Murakami
·
Louis Tinner, literaire held van Herman Brusselmans, samengesteld en ingeleid door Jef van Kempen
·
BOOKFIGHTING PERFORMANCE BY YVES DURANTHON
Les Goncourt furent à la fois acteurs et mordants spectateurs d'un demi-siècle de vie littéraire et artistique. Écrivains, critiques, collectionneurs, ils marquèrent profondément leur temps. Cette biographie, rédigée par les deux plus grands spécialistes des Goncourt et appelée à faire date, renoue les fils de cette intense vie à deux.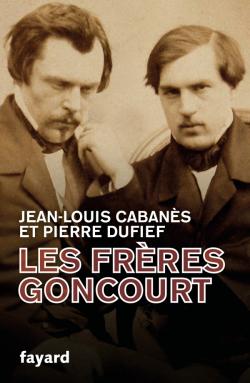 Le nom de Goncourt connaît la célébrité grâce au plus fameux des prix littéraires, mais il mérite aussi de survivre car il fut porté par deux frères, hommes de lettres novateurs, irremplaçables témoins de leur temps.
Leur double biographie ressuscite un demi-siècle de vie littéraire et artistique, où l'on croise Gautier et Flaubert, où l'on côtoie Renan, Taine, Berthelot, Daudet, Zola. Collectionneurs impénitents, esthètes dolents et élitistes, Jules et Edmond de Goncourt ont transformé leur vie et celle de leurs proches en pages d'écriture. Leur Journal, leurs romans, qui ont initié le naturalisme et la littérature fin de siècle, la création de l'académie des Goncourt, tout témoigne de leur aspiration à la survie littéraire. Leurs engagements avant-gardistes s'associent paradoxalement à un conservatisme politique qui n'exclut ni la misogynie ni l'antisémitisme.
Fondée sur des archives familiales, sur des correspondances largement inédites et sur le dépouillement de la presse de la seconde moitié du xixe siècle, cette biographie magistrale s'attache à l'œuvre littéraire et historique aujourd'hui méconnue, elle renoue les fils d'une intense vie à deux, en pénétrant dans l'intimité affective d'une gémellité fusionnelle.
Jean-Louis Cabanès, professeur émérite à l'université de Paris-Nanterre, spécialiste du roman au xixe siècle et des rapports qu'entretiennent écrits littéraires et textes médicaux, est l'auteur de nombreux ouvrages. Il dirige un collectif chargé d'établir une édition critique du Journal des Goncourt.
Pierre Dufief, professeur émérite à l'université de Paris-Nanterre, a travaillé sur le roman (1850-1914) ainsi que sur les écritures personnelles (Les Écritures de l'intime, Bréal, 2001). Président de la Société des amis des frères Goncourt, il édite la correspondance des deux frères.
Les Frères Goncourt
Jean-Louis Cabanès et Pierre Dufief
Parution: 11/03/2020
Pages: 800
Format: 155 x 235 mm
Collection: Histoire Fayard
EAN: 9782213685960
Prix: € 35.00
Les Frères Goncourt de Jean-Louis Cabanès et Pierre Dufief a reçu la Mention spéciale du Prix Goncourt de la biographie.
# new books
Les Frères Goncourt
Jean-Louis Cabanès & Pierre Dufief
• fleursdumal.nl magazine
More in: #Biography Archives, - Book News, Archive G-H, Archive G-H, Awards & Prizes, Histoire de France, Jules et Edmond de Goncourt, Libraries in Literature
---
A young woman in Buenos Aires spies three women in the house across the street from her family's home. Intrigued, she begins to watch them. She imagines them as accomplices to an unknown crime, as troubled spinsters contemplating suicide, or as players in an affair with dark and mysterious consequences.
Lange's imaginative excesses and almost hallucinatory images make this uncanny exploration of desire, domestic space, voyeurism and female isolation a twentieth century masterpiece. Too long viewed as Borges's muse, Lange is today recognized in the Spanish-speaking world as a great writer and is here translated into English for the first time, to be read alongside Virginia Woolf, Clarice Lispector and Marguerite Duras.
Born in 1905 to Norwegian parents in Buenos Aires, Norah Lange was a key figure in the Argentinean avant-garde of the early to mid-twentieth century. Though she began her career writing poetry in the ultraísta mode of urban modernism, her first major success came in 1937 with her memoir Notes from Childhood, followed by the companion memoir Before They Die, and the novels People in the Room and The Two Portraits.
She contributed to the magazines Proa and Martín Fierro, and was a friend to figures such as Jorge Luis Borges, Pablo Neruda, and Federico García Lorca. From her teenage years, when her family home became the site of many literary gatherings, Norah was a mainstay of the Buenos Aires literary scene, and was famous for the flamboyant speeches she gave at parties in celebration of her fellow writers. She traveled widely alone and with her husband, the poet Oliverio Girondo, always returning to Buenos Aires, where she wrote in the house they shared, and where they continued to host legendary literary gatherings. She died in 1972.
Charlotte Whittle has translated works by Silvia Goldman, Jorge Comensal, and Rafael Toriz, among others. Her translations, essays, and reviews have appeared in publications including Mantis, The Literary Review, The Los Angeles Times, Guernica, Electric Literature, BOMB, and the Northwest Review of Books. Originally from England and Utah, she has lived in Mexico, Peru, and Chile, and is now based in New York. She is an editor at Cardboard House Press, a bilingual publisher of Spanish and Latin American poetry.
"Deathly scenes from a wax museum come to life, in a closed, feminine world."  – César Aira
People in the Room
Author: Norah Lange
Translator: Charlotte Whittle
Introduced by César Aira
Language: English
Original language: Spanish
Publisher: And Other Stories
Format: paperback
Publication date: 9 August 2018
ISBN: 9781911508229
Availability: World
Number of pages: 176
Price: €11.09
new books
novel Norah Lange (1905 – 1972)
fleursdumal.nl magazine
More in: - Book News, - Bookstores, Archive K-L, Art & Literature News, Borges J.L., Garcia Lorca, Federico, Libraries in Literature, LITERARY MAGAZINES, Neruda, Pablo
---
The story of how literature shaped world history, in sixteen acts—from Alexander the Great and the Iliad to Don Quixote and Harry Potter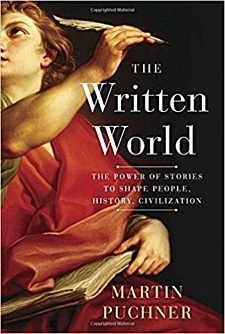 In this groundbreaking book, Martin Puchner leads us on a remarkable journey through time and around the globe to reveal the powerful role stories and literature have played in creating the world we have today.
Puchner introduces us to numerous visionaries as he explores sixteen foundational texts selected from more than four thousand years of world literature and reveals how writing has inspired the rise and fall of empires and nations, the spark of philosophical and political ideas, and the birth of religious beliefs. Indeed, literature has touched the lives of generations and changed the course of history.
At the heart of this book are works, some long-lost and rediscovered, that have shaped civilization: the first written masterpiece, the Epic of Gilgamesh; Ezra's Hebrew Bible, created as scripture; the teachings of Buddha, Confucius, Socrates, and Jesus; and the first great novel in world literature, The Tale of Genji, written by a Japanese woman known as Murasaki. Visiting Baghdad, Puchner tells of Scheherazade and the stories of One Thousand and One Nights, and in the Americas we watch the astonishing survival of the Maya epic Popol Vuh. Cervantes, who invented the modern novel, battles pirates both real (when he is taken prisoner) and literary (when a fake sequel to Don Quixote is published).
We learn of Benjamin Franklin's pioneering work as a media entrepreneur, watch Goethe discover world literature in Sicily, and follow the rise in influence of The Communist Manifesto. We visit Troy, Pergamum, and China, and we speak with Nobel laureates Derek Walcott in the Caribbean and Orhan Pamuk in Istanbul, as well as the wordsmiths of the oral epic Sunjata in West Africa.
Throughout The Written World, Puchner's delightful narrative also chronicles the inventions—writing technologies, the printing press, the book itself—that have shaped religion, politics, commerce, people, and history. In a book that Elaine Scarry has praised as "unique and spellbinding," Puchner shows how literature turned our planet into a written world.
Title: The Written World
Subtitle: The Power of Stories to Shape People, History, Civilization
Author: Martin Puchner
Publisher: Random House
Format Hardcover, $32.00
ISBN-10 0812998936
ISBN-13 9780812998931
Publication Date: 24 October 2017
Nb of pages 448 p.
new books
fleursdumal.nl magazine
More in: - Book Lovers, - Book News, - Book Stories, Archive O-P, Art & Literature News, Libraries in Literature, PRESS & PUBLISHING, The Art of Reading
---
Festival de la BnF 2018 Paris
Les textes de La Bibliothèque parlante dans les collections de la BnF (samedi 26 et dimanche 27 mai 2018 – François-Mitterrand –  BnF Paris)
# Website La Bibliothèque parlante
fleursdumal.nl magazine
More in: - Book News, Art & Literature News, AUDIO, CINEMA, RADIO & TV, FDM in Paris, Libraries in Literature
---
A wonderfully digressive little volume about our complex relationship with our books and being an incurable bibliophile. The perfect antidote to Walter Benjamin's classic essay, Unpacking My Library.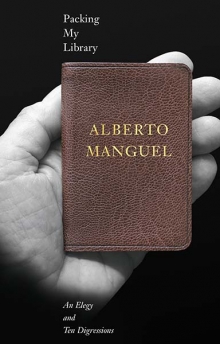 A best-selling author and world-renowned bibliophile meditates on his vast personal library and champions the vital role of all libraries.
In June 2015 Alberto Manguel prepared to leave his centuries-old village home in France's Loire Valley and reestablish himself in a one-bedroom apartment on Manhattan's Upper West Side. Packing up his enormous, 35,000‑volume personal library, choosing which books to keep, store, or cast out, Manguel found himself in deep reverie on the nature of relationships between books and readers, books and collectors, order and disorder, memory and reading. In this poignant and personal reevaluation of his life as a reader, the author illuminates the highly personal art of reading and affirms the vital role of public libraries.
Manguel's musings range widely, from delightful reflections on the idiosyncrasies of book lovers to deeper analyses of historic and catastrophic book events, including the burning of ancient Alexandria's library and contemporary library lootings at the hands of ISIS. With insight and passion, the author underscores the universal centrality of books and their unique importance to a democratic, civilized, and engaged society.
Alberto Manguel is a writer, translator, editor, and critic, but would rather define himself as a reader and a lover of books. Born in Buenos Aires, he has since resided in Israel, Argentina, Europe, the South Pacific, and Canada. He is now the director of the National Library of Argentina.
Title: Packing My Library
Subtitle: An Elegy and Ten Digressions
Author: Alberto Manguel
Publisher: Yale University Press
Title First Published: 20 March 2018
Format: Hardcover
ISBN-10 0300219334
ISBN-13 9780300219333
Nb of pages 160 p.
Hardcover – $23.00
new books
fleursdumal.nl magazine
More in: - Book Lovers, - Book News, - Book Stories, Alberto Manguel, Archive M-N, Art & Literature News, Libraries in Literature, The Art of Reading
---
An extraordinary exploration of the medieval world – the most beguiling history book of the year
This is a book about why medieval manuscripts matter. Coming face to face with an important illuminated manuscript in the original is like meeting a very famous person. We may all pretend that a well-known celebrity is no different from anyone else, and yet there is an undeniable thrill in actually meeting and talking to a person of world stature.
The idea for the book, which is entirely new, is to invite the reader into intimate conversations with twelve of the most famous manuscripts in existence and to explore with the author what they tell us about nearly a thousand years of medieval history – and sometimes about the modern world too. Christopher de Hamel introduces us to kings, queens, saints, scribes, artists, librarians, thieves, dealers, collectors and the international community of manuscript scholars, showing us how he and his fellows piece together evidence to reach unexpected conclusions. He traces the elaborate journeys which these exceptionally precious artefacts have made through time and space, shows us how they have been copied, who has owned them or lusted after them (and how we can tell), how they have been embroiled in politics and scholarly disputes, how they have been regarded as objects of supreme beauty and luxury and as symbols of national identity. The book touches on religion, art, literature, music, science and the history of taste.
Part travel book, part detective story, part conversation with the reader, Meetings with Remarkable Manuscripts conveys the fascination and excitement of encountering some of the greatest works of art in our culture which, in the originals, are to most people completely inaccessible. At the end, we have a slightly different perspective on history and how we come by knowledge. It is a most unusual book.
Biography: In the course of a long career at Sotheby's Christopher de Hamel has probably handled and catalogued more illuminated manuscripts and over a wider range than any person alive. Since 2000, he has been Fellow and Librarian of Corpus Christi College, Cambridge. The Parker Library, in his care, includes many of the earliest manuscripts in English language and history. He is a Fellow of the Society of Antiquaries and the Royal Historical Society.
♦'Endlessly fascinating and enjoyable' Neil MacGregor
♦'A marvellous book' David Attenborough
♦'Full of delights' Tom Stoppard
Christopher de Hamel
Meetings with Remarkable Manuscripts
Winner of the Wolfson History Prize 2017
Winner of the Duff Cooper Prize for Non-Fiction
Shortlisted for the Waterstones Book of the Year 2016
Published 5th April 2018
Publisher: Penguin Books Ltd
ISBN: 9780141977492
Number of pages: 656
Weight: 461 g
Dimensions: 198 x 129 x 28 mm
Paperback – £12.99
new books
fleursdumal.nl magazine
More in: - Book Lovers, - Book News, - Book Stories, Archive G-H, Ex Libris, Libraries in Literature
---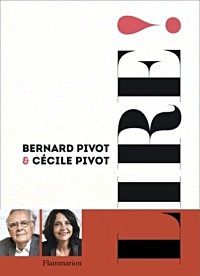 Bernard Pivot, lecteur professionnel ("Apostrophes", Lire, JDD) et sa fille Cécile, ardente lectrice amateur, confrontent leurs raisons, plaisirs et manières de lire, leur usage des livres, dans des textes très personnels, joliment illustrés, où le public des librairies et des bibliothèques retrouvera ses émotions, et celui qui n'ose pas en pousser les portes découvrira stimulations et conseils.
Un tonique et savoureux éloge des écrivains, des livres et de la lecture.
Bernard Pivot, Cécile Pivot
Lire !
Paru le 14/03/2018
Genre : Essais littéraires
192 pages
174 x 239 mm Couleur
Broché
EAN: 9782081416307
ISBN : 9782081416307
€25,00
Ed. Flammarion
new books on reading
fleursdumal.nl magazine
More in: - Book Stories, Archive O-P, Art & Literature News, Libraries in Literature, The Art of Reading
---
How is ink made? What is the bestselling book of all time? What are the oldest known books in the world? And how does one make sense of the colors found on Penguin paperbacks? The answers to these questions and many more await readers in The Book Lovers' Miscellany.
The Book Lovers' Miscellany is a cornucopia for bibliophiles. With customary wisdom and wit, Claire Cock-Starkey presents a brief illustrated history of paper, binding, printing, and dust jackets, with a wealth of arcane facts that even the most avid book lovers may be hard-pressed to answer: Which natural pigments were used to decorate medieval bibles? Which animal is needed for the making of vellum? Curious facts are drawn from throughout the history of books and publishing, including many more recent examples, such as a short history of the comic and the story behind the massively successful Harlequin romance imprint Mills and Boon. Readers can explore the output of the most prolific writers and marvel at the youth of the youngest published authors—or lament the decisions of the publishers who rejected books that later became colossal bestsellers. The book also includes a collection of lists, including unfinished novels, books that have faced bans, books printed with mistakes, the most influential academic books of all time, and the longest established literary families.
The perfect gift for every bibliophile, The Book Lovers' Miscellany is equally well suited to reading straight through or dipping into here and there.
The Book Lovers' Miscellany
by Claire Cock-Starkey (Author)
Hardcover
ISBN: 9781851244713
Published January 15, 2018
Bodleian Library, University of Oxford
The Bodleian Library at the University of Oxford publishes books related to their collection, in some cases facsimile editons of rare or noteworthy titles. UCP distributes Bodleian Library titles in North America.
fleursdumal.nl magazine
More in: - Book Lovers, - Bookstores, Archive C-D, Art & Literature News, Libraries in Literature, PRESS & PUBLISHING, The Art of Reading
---
Carolyn's not so different from the other people around her. She likes guacamole and cigarettes and steak. She knows how to use a phone. Clothes are a bit tricky, but everyone says nice things about her outfit with the Christmas sweater over the gold bicycle shorts.

After all, she was a normal American herself once. That was a long time ago, of course. Before her parents died. Before she and the others were taken in by the man they called Father.
In the years since then, Carolyn hasn't had a chance to get out much. Instead, she and her adopted siblings have been raised according to Father's ancient customs. They've studied the books in his Library and learned some of the secrets of his power.
And sometimes, they've wondered if their cruel tutor might secretly be God. Now, Father is missing—perhaps even dead—and the Library that holds his secrets stands unguarded. And with it, control over all of creation.
As Carolyn gathers the tools she needs for the battle to come, fierce competitors for this prize align against her, all of them with powers that far exceed her own. But Carolyn has accounted for this. And Carolyn has a plan. The only trouble is that in the war to make a new God, she's forgotten to protect the things that make her human.
Populated by an unforgettable cast of characters and propelled by a plot that will shock you again and again, The Library at Mount Char is at once horrifying and hilarious, mind-blowingly alien and heartbreakingly human, sweepingly visionary and nail-bitingly thrilling—and signals the arrival of a major new voice in fantasy.  (From the Hardcover edition.)
"Wholly original…the work of the newest major talent in fantasy."
Wall Street Journal
SCOTT HAWKINS works as a software engineer for Intel. He and his wife live in Atlanta, where they spend much of their time playing Olympic-caliber fetch with their large pack of foster dogs. THE LIBRARY AT MOUNT CHAR is his first novel.
The Library at Mount Char
By Scott Hawkins
Category: Contemporary Fantasy
Paperback
Penguin Random House
2016,  400 Pages
fleursdumal.nl magazine
More in: - Book News, - Bookstores, Archive G-H, Art & Literature News, Libraries in Literature
---
From internationally acclaimed author Haruki Murakami a fantastical illustrated short novel about a boy imprisoned in a nightmarish library.
Opening the flaps on this unique little book, readers will find themselves immersed in the strange world of best-selling Haruki Murakami's wild imagination. The story of a lonely boy, a mysterious girl, and a tormented sheep man plotting their escape from a nightmarish library, the book is like nothing else Murakami has written. Designed by Chip Kidd and fully illustrated, in full color, throughout, this small format, 96 page volume is a treat for book lovers of all ages.
Haruki Murakami is a best-selling Japanese writer. His works of fiction and non-fiction have garnered critical acclaim and numerous awards, including the Franz Kafka Prize, the Frank O'Connor International Short Story Award and the Jerusalem Prize, among others. Murakami's fiction is humorous and surreal, focusing on themes of alienation and loneliness. He is considered an important figure in postmodern literature. The Guardian praised Murakami as "among the world's greatest living novelists" for his works and achievements. Murakami is the author of 1Q84, The Wind-Up Bird Chronicles, Men Without Women and many more.
The Strange Library
By Haruki Murakami
Translated by Ted Goossen
Category: Literary Fiction – Fantasy
Penguin Random House
Paperback
2014 – 96 Pages
fleursdumal.nl magazine
More in: - Book News, - Book Stories, Archive M-N, Art & Literature News, Haruki Murakami, Libraries in Literature
---
Boekverkoper voor alle seizoenen. Louis Tinner, literaire held van Herman Brusselmans.
Uitgave bij gelegenheid van de manifestatie Boeken rond het paleis 2007.
Boekverkoper voor alle seizoenen is samengesteld door Jef van Kempen uit passages uit de Louis Tinner-romans van Herman Brusselmans.
Boekverkoper voor alle seizoenen
Louis Tinner,
literaire held van Herman Brusselmans
Samengesteld en ingeleid door Jef van Kempen
Boekverkoper voor alle seizoenen is samengesteld
uit passages uit de Louis Tinner-romans
van Herman Brusselmans.
Uitgeverij: Stichting Dr. P.J. Cools
Verschenen: 26 augustus 2007
Oplage: 500 exemplaren
Formaat: 24,5 x 14 cm.
Kartonnen platten met flappen.
Omvang: 32 blz.
ISBN: 978-90-806602-2-9
new books
fleursdumal.nl magazine
More in: - Book Lovers, - Book News, - Book Stories, Archive A-B, Archive S-T, Herman Brusselmans, Jef van Kempen, Kempen, Jef van, Libraries in Literature
---
Le bookfighting est un sport de combat : deux adversaires (protégés), s'affrontent avec des livres (de poche!), sous le contrôle d'un arbitre. Chaque touche vaut un point dans une partie en sept jeux. Point fort du règlement : la possibilité à tout moment d'ouvrir un livre, sa lecture, pour soi ou à voix haute, ayant pour effet immédiat d'interrompre le combat. La véhémence initiale cède ainsi à l'autorité du livre, le combat-lecture instaurant un indécidable aller-retour entre deux états connus et opposés, nature et culture. Au terme du combat, l'arbitre annonce le résultat et désigne le vainqueur sous les applaudissements du public, convié à participer s'il le désire.
Bookfighting Performance Yves Duranthon
Date: 07/05/2015 – 18:00
MUSEE PALAIS DE TOKYO
13, avenue du Président Wilson,
75 116 Paris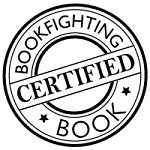 Bookfighting: Men, women, and children fighting with books. The show is captivating and you can not manage to turn a blind eye to these objects being handled in such a manner. Is this the way to treat culture and the great minds of our civilization? It's out­rageous and you want to react, but you keep it inside, because you don't know how to release your anger.
The show goes on, regardless of your uneasiness and good judgment, and eventually you succumb to the spectacle. You are fascinated by the disturbing yet beautiful event of fighters energetically chucking books at each other.
You come back later, armed with books taken from your own library, and get involved in the fighting yourself so that you can discover the flip side of culture.
# Website Palais de Tokyo
Bookfighting Performance Yves Duranthon
# Website Yves Duranthon bookfighting performance
fleursdumal.nl magazine
More in: - Book Lovers, Art & Literature News, Exhibition Archive, Libraries in Literature, Performing arts, The Art of Reading, THEATRE
---
Older Entries »
Thank you for reading FLEURSDUMAL.NL - magazine for art & literature