Art Criticism
·
Delirious – Jubileumeditie Lustwarande Tilburg – 2019
·
2019 Jubileumjaar Lustwarande Tilburg
·
Nieuwe publicatie van: PARK – platform for visual arts
·
Antonin Artaud – Le Visionnaire Hurlant par Laurent Vignat
·
Cyrille Offermans: Dagboeknotities. Een iets beschuttere plek misschien
·
Centre Pompidou: Le Cubisme
·
Bruges Triennial 2018: Liquid City
·
"Ad Fundum", een hommage aan meester-graficus en tekenaar Ad Willemen in Luycks Gallery
·
Paul Kempers: 'Het gaat om heel eenvoudige dingen'. Jean Leering en de kunst
·
Boek 'Brieven aan Kunstenaars' door Philippe Van Cauteren
·
Exhibition: Soul of a Nation, Art in the Age of Black Power, until October 22 in Tate Modern
·
Philippe Soupault: Lost Profiles. Memoirs of Cubism, Dada, and Surrealism
In 2019 jubileert Lustwarande. Delirious is de tiende expositie in De Oude Warande en de zesde overzichtseditie, met voor het merendeel nieuwe werken van vijfentwintig internationale kunstenaars.
Delirious
Jubileumeditie
15 juni – 20 oktober 2019
Opening: zaterdag 15 juni om 14.00
Evenals voorgaande overzichtsedities van Lustwarande presenteert Delirious recente ontwikkelingen in de hedendaagse sculptuur. Die recente ontwikkelingen worden gekenschetst door grote diversiteit. Naast reflecties op actuele thema's (vloeiende identiteit, migratie, wetenschappelijke innovaties, het veranderende besef over de verhouding tussen mens en natuur, de hyperversnelling van het alledaagse leven als gevolg van nieuwe technologieën en psychologische reacties hierop) is de nadruk die er op materiaal gelegd wordt onmiskenbaar en uiterst opmerkelijk. Dit is voor een groot deel het gevolg van de sterke focus op nieuwe denkmodellen die de laatste jaren in het beeldende kunstdiscours waarneembaar is.
Het is niet verwonderlijk dat dergelijke denkkaders directe invloed hebben op de hedendaagse kunstproductie. De onophoudelijke nadruk die er op het belang van materie gelegd wordt heeft ertoe geleid dat een nieuwe generatie kunstenaars de oude filosofische vraag weer op de voorgrond gesteld heeft hoe materie ons beïnvloed en hoe wij materie beïnvloeden. In de context van voortschrijdende technologie, toenemende digitalisering, alles nivellerende globalisering en noodzakelijke herdefiniëring van ons wereldbeeld, is er hernieuwde aandacht voor de fysieke productie van beelden en voor heronderzoek naar bestaande en nieuwe materialen. Net als midden jaren '80 van de vorige eeuw staat de huid van sculptuur opnieuw centraal, ditmaal echter in een niet eerder vertoonde mix van combinaties. Metalen, plastic, nieuwe kunststoffen, 3D prints, aarde, pigmenten, textiel, glas, klei, – en terug van weggeweest – hout en marmer en andere steensoorten en gevonden voorwerpen worden scrupuleus geassembleerd en gebricoleerd, veelal met een conceptuele inslag.
Dit vloeit niet alleen rechtstreeks voort uit bovengeschetste nieuwe theoretische modellen maar ook uit de fundamenteel veranderde eigenschappen van de hedendaagse beeldcultuur, die bijna vloeiend geworden is, uit de toenemende huidige mengmogelijkheden en uit de drang om die zowel digitaal als fysiek verder te onderzoeken, wat gepaard gaat met de noodzaak alle mogelijkheden opnieuw onder de loep te nemen, fysiek en ideologisch. En niet in de laatste plaats doordat kunstenaars een toenemende neiging ervaren zich van het beeldscherm af te wenden om weer in contact te komen met fysieke materialen. Of de kunstenaar het werk eigenhandig maakt of uitbesteedt aan producenten is daarbij van geen belang. De titel Delirious verwijst naar deze hang naar een hernieuwde fysieke sculptuurpraktijk, die zowel ongebreideld euforisch is als ook kritisch reflecterend.
Deelnemende kunstenaars
Isabelle Andriessen (NL)
Nina Canell (SE)
Steven Claydon (UK)
Claudia Comte (CH)
Morgan Courtois (FR)
Hadrien Gerenton (FR)
Daiga Grantina (LV)
Siobhán Hapaska (IR)
Lena Henke (DE)
Camille Henrot (FR)
Nicholas Hlobo (SA)
Saskia Noor van Imhoff (NL)
Sven 't Jolle (BE)
Sonia Kacem (CH)
Esther Kläs (DE)
Sarah Lucas (UK)
Justin Matherly (US)
Win McCarthy (US)
Bettina Pousttchi (DE)
Magali Reus (NL)
Jehoshua Rozenman (IL/NL)
Bojan Šarčević (FR)
Grace Schwindt (DE)
Eric Sidner (US)
Filip Vervaet (BE)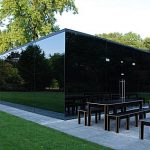 Publicatie
DELIRIOUS LUSTWARANDE – EXCURSIONS IN CONTEMPORARY SCULPTURE III
Ter gelegenheid van Delirious geeft Lustwarande in dit jubileumjaar de publicatie DELIRIOUS LUSTWARANDE – EXCURSIONS IN CONTEMPORARY SCULPTURE III uit. Naast documentatie van de werken in deze expositie wordt  tevens documentatie van alle werken in de voorgaande vier edities (Hybrids   (2018), Disruption (2017), Luster (2016) en Rapture & Pain (2015)) opgenomen. De vijf exposities samen geven een helder beeld van de stand van zaken in de hedendaagse sculptuur.
Om de exposities en de werken van een bredere context te voorzien, heeft Lustwarande drie auteurs uitgenodigd om speciaal voor deze publicatie een essay te schrijven: Dominic van den Boogerd, kunstcriticus en coördinator artistieke begeleiding en research bij De Ateliers, Amsterdam, Johan Pas, kunsthistoricus, auteur en hoofd Koninklijke Academie voor Schone Kunsten, Antwerpen, Domeniek Ruyters, kunsthistoricus en editor in chief Metropolis M, Utrecht
Locatie: park De Oude Warande
Bredaseweg 441
Tilburg
•Chris Driessen
artistiek directeur
•Heidi van Mierlo
zakelijk directeur
 # meer informatie website lustwarande 
• fleursdumal.nl magazine
More in: - Book News, - Book Stories, Art & Literature News, Art Criticism, Dutch Landscapes, Exhibition Archive, Fundament - Lustwarande, Sculpture
---
2019 Jubileumjaar Lustwarande
26 mei – 20 oktober
In 2019 jubileert Lustwarande. Delirious is de tiende expositie in park De Oude Warande.
Ook paviljoen Grotto, door Callum Morton voor De Oude Warande ontworpen, bestaat tien jaar.
Lustwarande start het seizoen op 26 mei met de eerste van twee edities van Brief Encounters '19.
2019 Jubileumjaar Lustwarande
Delirious
15 juni – 20 oktober
Delirious presenteert een overzicht van recente ontwikkelingen en focust op materialiteit, de huid van hedendaagse sculptuur.
Met nieuw werk van zesentwintig kunstenaars, onder wie Isabelle Andriessen (NL) – Steven Claydon (UK) – Claudia Comte (CH) – Hadrien Gerenton (FR) – Camille Henrot (FR) – Nicholas Hlobo (SA) – Saskia Noor van Imhoff (NL) – Esther Kläs (DE) – Sarah Lucas (UK) – Justin Matherly (US) – Bettina Pousttchi (DE) – Magali Reus (NL) – Bojan Šarčević (RS) – Filip Vervaet (BE)
curatoren: Chris Driessen & David Jablonowski
2019 Jubileumjaar Lustwarande
Brief Encounters '19
26 mei & 8 september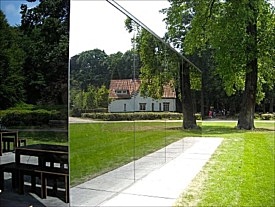 Op 26 mei presenteert Lustwarande de eerste editie van Brief Encounters van dit jaar, met nieuwe performances van Melanie Bonajo (NL), William Hunt (UK) en Grace Schwindt (DE).
Het programma wordt begin mei bekend gemaakt.
Op 8 september vindt de tweede editie plaats, met onder andere nieuw werk van Gosie Vervloessem (BE).
curatoren: Chris Driessen & Lucette ter Borg
Locatie: Lustwarande – park De Oude Warande, Tilburg
# meer info op website fundament/lustwarande
• fleursdumal.nl magazine
More in: - Book News, Art & Literature News, Art Criticism, Exhibition Archive, FDM Art Gallery, Fundament - Lustwarande, Natural history, Performing arts, Sculpture
---
PARK vierde in oktober 2018 het vijfjarig bestaan en maakte een boek waarin de activiteiten in de periode 2016-2018 zijn vastgelegd.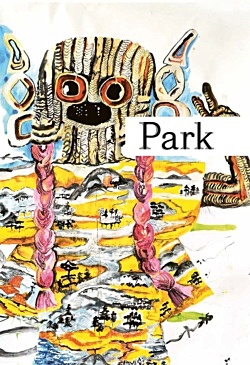 Het rijk geïllustreerde full-colour boek, met teksten van Esther Porcelijn en Rob Moonen, is opnieuw vormgegeven door Berry van Gerwen.
Het telt ruim 240 pagina's en heeft een oplage van 600 stuks.
Alle tentoonstellingsprojecten, de bijna 200 exposerende kunstenaars en de extra activiteiten in de periode 2016-2018 komen aan bod. Het is de opvolger van het eerder verschenen 'PARK 2013-2015'.
Het boek kost € 20,- inclusief BTW, exclusief eventuele verzendkosten. Het verschijnt verschijnt op zondag 16 december 2018 tijdens een boekpresentatie om 16:00 uur bij PARK.
U kunt uw exemplaar ook bestellen via shop@park013.nl
PARK 2016-2018
Teksten van Esther Porcelijn en Rob Moonen
Vormgeving door Berry van Gerwen
PARK
Platform for visual arts
240 pagina's
Oplage 600 stuks
€ 20,-
PARK is een kunstinitiatief opgericht in 2013 door Rob Moonen in samenwerking met een zestal andere Tilburgse kunstenaars. Op dit moment bestaat de PARK werkgroep uit Linda Arts, René Korten, Rob Moonen en Liza Voetman.
PARK richt zich op actuele ontwikkelingen binnen de hedendaagse kunst én op kunstenaars met gedegen ervaring en bewezen kwaliteit. Er wordt plek geboden aan regionale collega's maar ook aan landelijk of internationaal opererende kunstenaars, juist om een positieve bijdrage aan de discussie over actuele kunst tot stand te brengen. De werkgroep ambieert het podium van belang te laten zijn op landelijk niveau, maar bij elk project wordt met nadruk gezocht naar een inhoudelijke koppeling met de stad. De werkgroep is er van overtuigd dat samenwerking met andere partijen de zichtbaarheid en functionaliteit van de plek zal versterken, maar ook dat de plek een waardevolle stimulans voor de beeldende kunst in de stad en de regio zal kunnen zijn.
PARK wil steeds nieuwe verbindingen leggen, bijvoorbeeld door (internationaal opererende) curatoren uit te nodigen om kennis te nemen van de keur aan regionale beeldende kunstenaars en daarvan mogelijk enkele op te nemen in een tentoonstellingsproject. PARK wil een bijdrage leveren aan de ontwikkeling van een gunstig productie- en vestigingsklimaat voor beeldend kunstenaars uit de regio door deze in contact te brengen met een nationaal en internationaal netwerk.
Per jaar worden er vijf projecten gerealiseerd met waar mogelijk een bijpassend raamprogramma in de vorm van lezingen, kunstenaarsgesprekken, muziek en film.
PARK
Wilhelminapark 53, 5041 ED Tilburg
info@park013.nl
Twitter.com/ParkTilburg
Facebook.com/Park013
Instagram.com/platform_for_visual_arts
Tijdens tentoonstellingen geopend:
vrijdag 13.00 – 17.00 uur
zaterdag 13.00 – 17.00 uur
zondag 13.00 – 17.00 uur
Toegang is gratis
PARK ligt op 10 minuten loopafstand van het Centraal Station Tilburg in de nabijheid van Museum De Pont. Er is beperkt gratis parkeergelegenheid voor de deur.
# new books
visual arts
fleursdumal.nl magazine
More in: #Editors Choice Archiv, - Book News, Architecture, Art & Literature News, Art Criticism, FDM Art Gallery, Linda Arts, Park, Performing arts, Porcelijn, Esther, Porcelijn, Esther, Sculpture, The talk of the town
---
Breton, Eluard, Aragon, Cocteau, Picasso, Chanel, Abel Gance, Anaïs Nin, Colette, Diego Rivera, Lacan, Desnos, Van Gogh, Sartre et Beauvoir, plus tard Jim Morrison et Patti Smith…
Ces noms jalonnent la trajectoire d'Antonin Artaud, comète colérique qui a irrigué l'avant-garde artistique et littéraire de l'entre-deux-guerres et irrigue encore notre époque.
Par-delà le cliché de l'aliéné, du mythe du poète fou auteur d'une oeuvre monumentale, cette biographie s'attache à souligner le caractère novateur, toujours d'actualité, de son message : Artaud a imaginé le cinéma en relief, oeuvré à un profond renouvellement de l'art théâtral, rejeté le colonialisme européen, remis en cause les idéologies mortifères du XXe siècle, dénoncé le capitalisme et ses impératifs productivistes, esquissé l'altermondialisme.
Après neuf ans d'internement, il est aussi celui qui a fait vaciller la psychiatrie, ses catégories et sa thérapeutique des électrochocs. Plus que jamais, dans notre époque incertaine, Antonin Artaud est une voix à faire entendre. Une biographie à lire comme un roman.
Né en 1970, Laurent Vignat poursuit des études de lettres à la Sorbonne et devient professeur de français. Il publie son premier roman en 2006, après quelques textes épars publiés dans des revues.
Sur des carnets, il saisit les bizarreries d'une société qu'il juge de plus en plus folle, ses contemporains, des sourires, des tics de langage et des bribes de vie qui deviennent, à force de travail et d'obstination, des histoires.
Quand il n'écrit pas, il fait la classe ; il pédale en côte chalonnaise ; il lit ; il observe ; il regarde ses enfants grandir ; il écoute son épouse ; il suit les doigts graciles de son fils lorsqu'ils filent une impro sur le piano du salon ; il prépare un osso bucco, il s'endort avec Bach ou Jarrett dans les oreilles…
Auteur: Laurent Vignat
Antonin Artaud.
Le visionnaire hurlant
Editeur : Editions Du Jasmin
Collection: Signes de vie
Parution : 27/02/2018
Nombre de pages : 251
Dimensions: 15×19
ISBN: 978-2-35284-177-7
€ 16,00
# new books
Antonin Artaud
fleursdumal.nl magazine
More in: #Biography Archives, - Book News, Antonin Artaud, Archive A-B, Archive A-B, Archive U-V, Art & Literature News, Art Criticism, Artaud, Antonin, AUDIO, CINEMA, RADIO & TV, THEATRE
---
Heel 2017 schreef Cyrille Offermans aan wat je nog het beste zou kunnen omschrijven als een intellectueel journaal: een verzameling notities, beschouwingen, herinneringen, observaties en essayistische commentaren op gelezen boeken en gebeurtenissen in de wereld.
Dat de barre werkelijkheid voortdurend zijn plaats op de voorgrond opeist, zegt genoeg over onze tijd. Het boek (en dus het jaar) begint en eindigt met de doffe ellende in Syrië.
Daartussen presenteert zich een baaierd aan onderwerpen – van de Franse verkiezingen en de afnemende tekenvaardigheid van de schooljeugd tot en met uiteenzettingen over bibliomanie, de betekenis van carnaval, de eerste woordjes van een kleinkind of de ziekte van een vriendin.
Er is alles in de wereld. En er is alles in dit boek.
Cyrille Offermans (Geleen, 8 april 1945) is een Nederlandse schrijver, essayist en criticus. Hij publiceert met name in De Groene Amsterdammer, Vrij Nederland, De Standaard en Raster. Bij het laatste literair tijdschrift werkte hij tevens als redacteur. Hij publiceerde meer dan twintig boeken in uiteenlopende genres, vooral essayistiek in het grensgebied van literatuur, filosofie, cultuurgeschiedenis en politiek. Zijn werk werd diverse malen met prestigieuze prijzen bekroond.
Cyrille Offermans
Een iets beschuttere plek misschien
Dagboeknotities
Uitgeverij De Arbeiderspers
Privé-domein – Paperback
Publicatiedatum: 25-09-2018
ISBN: 9789029525794
NUR: 321
€ 25,99
# new books
cyrille offermans
fleursdumal.nl magazine
More in: - Book Lovers, - Book News, - Book Stories, Archive O-P, Art & Literature News, Art Criticism, AUDIO, CINEMA, RADIO & TV, LITERARY MAGAZINES, MONTAIGNE
---
Pour la première fois en France depuis 1953, le Centre Pompidou consacre une exposition au cubisme au travers d'un vaste panorama de l'histoire du mouvement à Paris entre 1907 et 1917.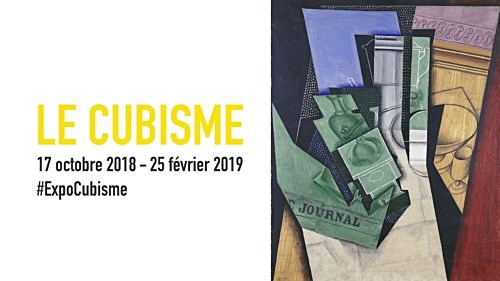 L'originalité du projet consiste à élargir la vision traditionnellement concentrée sur les grands noms du mouvement, Georges Braque, Juan Gris, Fernand Léger et Pablo Picasso, aux cubistes secondaires, comme Gleizes et Metzinger, ou différents tels Robert et Sonia Delaunay, Marcel Duchamp ou Francis Picabia, qui exposaient dans les salons officiels parisiens   lorsque les pionniers réservaient leurs créations expérimentales à un seul jeune marchand inconnu, Daniel-Henry Kahnweiler.
Riche de trois cents œuvres et de documents significatifs de son rayonnement, la présentation s'articule chronologiquement en quatorze chapitres où se détachent des chefs-d'œuvre comme le Portrait de Gertrude Stein (1905-1906) ou ceux d'Ambroise Vollard (1909) et de Daniel-Henry Kahnweiler (1910) par Picasso et des ensembles de peintures et de sculptures, jamais réunies. Elles mettent en valeur l'évolution à rebondissements du cubisme, remontant aux sources primitivistes (avec des sculptures tribales collectionnées par les artistes), et à la fascination des cubistes pour Gauguin et Cézanne. Elles reflètent la progression formelle du mouvement, d'une première étape cézannienne (avec la présence de l'exceptionnelle nature morte de Picasso, Pains et compotier sur une table, 1909) vers une transcription analytique hermétique (1910-1912) transformée en version plus synthétique (1913-1917), qui marque le retour de la représentation et de la couleur.
La part la plus révolutionnaire du cubisme – l'invention des papiers collés, des collages et des constructions de Braque, Picasso, Gris et Henri Laurens – est représentée par des grandes icônes de l'art du 20e siècle, comme la Nature morte à la chaise cannée de Picasso (1912) ou sa Guitare en tôle et fils de fer (1914). D'autres aspects illustrent l'importance et le prestige de la constellation cubiste : les liens avec la littérature sont retracés dans une salle dédiée aux critiques et aux poètes, incarnés par les portraits les plus marquants de Max Jacob ou d'Apollinaire, par le Douanier Rousseau et Marie Laurencin, les éditions Kahnweiler de livres cubistes, la collaboration entre les Delaunay et Blaise Cendrars autour de La Prose du Transsibérien en 1913, etc. La tragédie de la Grande Guerre (1914-1918) qui mobilise ou exile les artistes et leurs soutiens est retracée par des œuvres des artistes du front (Raymond Duchamp-Villon, Fernand Léger) ou de l'arrière parce qu'étrangers (Pablo Picasso, Cartes à jouer, verres, bouteille de rhum, « Vive la France », 1914-1915) qui témoignent de l'inévitable stérilisation du mouvement frappé par l'histoire (Marc Chagall, Les Portes du cimetière, 1917). La fin du parcours témoigne à la fois de la renaissance des rescapés comme Braque (La Musicienne, 1917-1918) et de l'influence exercée par le cubisme sur ses contemporains, comme Henri Matisse (Porte-fenêtre à Collioure, 1914) et ses héritiers abstraits (Piet Mondrian, Composition n°IV, 1914), Kasimir Malévitch, Croix noire, 1915 ou contestataires (Marcel Duchamp, Roue de bicyclette, 1913/1964), tous tributaires de la révolution cubiste.
Avec le soutien exceptionnel du Musée national Picasso-Paris
L'exposition est coproduite avec le Kunstmuseum de Bâle
Expositions
Le cubisme
17 oct. 2018 – 25 févr. 2019 de 11h à 21h
Galerie 1 – Centre Pompidou, Paris
Centre Pompidou
Place Georges Pompidou, 75004 Paris
# Le Cubisme
Exposition Centre Pompidou
fleursdumal.nl magazine
More in: Art & Literature News, Art Criticism, Exhibition Archive, Gertrude Stein, Kubisme, Marcel Duchamp, Pablo Picasso, Piet Mondriaan, Sculpture
---
From May 5 until September 16, 2018, Bruges will be the setting for the second edition of the Triennial, an art route in the heart of the historic city.
With the central theme 'Liquid City', the Triennial wants to investigate the role of a city like Bruges in a globalized and changing world. With the artistic and architectural installations, the participants of Triennale Brugge 2018 | Liquid City create welcoming public spaces in the city center. Those temporary interventions on little known and iconic places in Bruges offer great opportunities for encounter, wonder and dialogue.
Triennial Bruges 2018 will feature works by Jarosław Kozakiewicz (PL), Wesley Meuris (BE), Renato Nicolodi (BE), NLÉ – Kunlé Adeyemi (NG-NL), OBBA (KR), Roxy Paine (US), John Powers (USA), raumlabor (DE), Rotor (BE), Ruimteveldwerk (BE), Tomás Saraceno (AR), Jose Selgas & Lucia Cano (ES), Monir Shahroudy Farmanfarmaian (IR), StudioKCA (US), Peter Van Driessche – Atelier4 (BE).
The Bruges Triennial 2018, themed Liquid City reaches back to 2015 edition, which was a reflection on the city as a megapolis: "What if the 5 million visitors to the city decided to stay?"
This edition takes a step further: how flexible, liquid and resilient can a historic city like Bruges be in an age when nothing seems to be certain any longer? None other than Zygmunt Bauman, prophet of the permanent crisis in the West, devoted his final book to this phenomenon, a year before his death in January 2017.
In Retrotopia, Bauman invites the reader to question the dynamics of our society, as well as the metaphor "liquid" itself, the contemporary era as a time of transition, which today stands in stark contrast with the institutional framework that once formed a safe environment for our (grand)parents. Each institution in turn, whether the government, the church, political parties, insurance companies or banks, have lost the public's trust. This renders society particularly vulnerable to fear-mongers.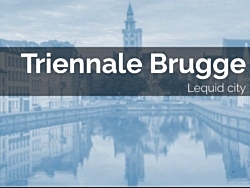 This world is changing rapidly. Established ways of thinking and forms of life are under pressure. What does the future hold?
The Bruges Triennial 2018 co-curators Tilll-Holger Borchert and Michel Dewilde invited international artists and architects to think about these issues. Many of them sought inspiration in the city that is literally crisscrossed and surrounded by water.
The waterways that once earned Bruges its international renown, become a metaphor for Liquid City. Works of art, installations and meeting places have been put up in the city centre.
They form a free hospitable route that brings people together in unexpected spots. That is one of the main objectives of the Bruges Triennial 2018: generating encounters, challenging people not only to view the artworks but also to experience them and to become part of the creative process.
Participating internationally renowned architects include Kunlé Adeyemi, (Nigeria/Netherlands, NLÉ Architects), who designed the third version of MFS – Minne Floating School for Bruges, selgascano (Spain) who created the new swimming pavilion for Brugians and visitors alike on the city canal, and OBBA (Korea) who worked together with Bruges-based Architectuuratelier Dertien12 to construct The Floating Island, a meandering walkway on the water. Climate change and environmental issues are addressed through the installation of the Bruges Whale by StudioKCA (US), INFINITI designed by Peter Van Driessche of Aterlier4 (Belgium) suggests tiny housing situated on the water whereas the Aerocene project by Tomás Saraceno (Argentina) invites us to look to the sky. A very different approach is offered by Brussels-based collective Rotor who presents a museum dedicated to the Chinese Mitten Crab in the Poortersloge and an exotic eatery at the beach in Zeebrugge. raumlabor (Germany) has been working with local youths on their House of Time, a continuous project of building, experimenting and hands-on experience and the Belgian collective Ruimteveldwerk have persuaded the inhabitants of one of the historic almshouse complexes to help create their G.O.D. project. Further installations along the arts trail are created by artists such as Wesley Meuris (Belgium), Renato Nicolodi (Belgium), John Powers (US), Jarosław Kozakiewicz (Poland) and Monir Shahroudy Farmanfarmaian (Iran).
Additional art works, designs, models and documentary materials of all the participants are presented in the free Liquid City exhibition in the Poortersloge, the central information point of the Bruges Triennial 2018.
A further exhibition is located in the Church of the Great Seminary. Architectures Liquides, curated by Abdelkader Damani, is a selection of impressive visionary architectural models from the FRAC-Centre collection in Orléans (France).
The bilingual catalogue (Dutch/English) with contributions by Till-Holger Borchert, Michel Dewilde, Abdelkader Damani, Tom Trevor, Anna Lowenhaupt Tsing, Marc Van den Bossche ea. and photography by Iwan Baan is available at the Triennial information points, arts bookshops and online.
Triënnale Brugge 2018
Liquid City / Vloeibare Stad
Till-Holger Borchert, Michel Dewilde
Photogr.: Misc.
Format: 27 x 20
Pages 160
Hardcover
Dutch, English
ISBN 9789058565990
€ 29,95
# more information on website Bruges Triennial 2018
Bruges Triennial 2018: Liquid City – Contemporary art and architecture trail in the historic heart of Bruges – is open daily until September 16. Opening hours for the exhibitions and some installations: 12–6pm – Free of charge
Triënnale Brugge 2018
fleursdumal.nl magazine
More in: - Book News, Architecture, Art & Literature News, Art Criticism, Design, Exhibition Archive, FDM Art Gallery, Historia Belgica, Land Art, Sculpture, Street Art, Urban Art
---
Van 9 september tot en met 7 oktober organiseert Luycks Gallery in Tilburg: "Ad Fundum", een hommage aan meester-graficus en tekenaar Ad Willemen.

Het is dit jaar vijf jaar geleden dat deze markante kunstenaar overleed. Zowel in Luycks Gallery als in het nabijgelegen voormalig atelier van Willemen wordt een keuze getoond uit zijn artistieke nalatenschap.

Willemens grote muze was het vrouwelijk naakt. In zijn grafisch werk citeerde hij veelvuldig en bevlogen uit de kunstgeschiedenis. Zijn fantasie werd geprikkeld door werk van onder meer Cranach, Rafael, Piero di Cosimo en Harunobu.

Begin jaren '90 kwam hij voor het eerst naar buiten met zijn 'apocriefe' oeuvre: erotische tekeningen naar levend model. Met een 'Lust zu Zeichnen', zette hij tientallen vrouwen op even virtuoze als fijnzinnige wijze op papier. Zijn waarnemingen wist Willemen om te zetten in een eigen idioom, prikkelend, suggestief en provocerend met een subtiel oog voor kleur en detail. Zijn werk geniet grote nationale en internationale bekendheid en is opgenomen in tal van particuliere en overheidscollecties.
Op 21 september is er in Cinecitta bij wijze van hommage een filmavond rondom Willemen. Aanvang 20:00 uur, toegang gratis. Meer informatie www.luycksgallery.com en www.cinecitta.nl
De openingstijden van het atelier zijn gelijk aan die van de galerie. Adres: Bisschop Zwijsenstraat 23, Tilburg.
Luycks Gallery
Nieuwlandstraat 31
5038 SL Tilburg
tel: + 31 6 22 800 638
e-mail: info@luycksgallery.com
Ad Willemen in Luycks Gallery
fleursdumal.nl magazine
More in: Ad Willemen, Art & Literature News, Art Criticism, Exhibition Archive, FDM Art Gallery
---
Amper dertig jaar was Jean Leering (1934-2005) toen hij benoemd werd tot directeur van het Van Abbemuseum. De opvolger van Edy de Wilde maakte van het Van Abbe een spraakmakend museum, waar de erfenis van Theo van Doesburg, László Moholy-Nagy en El Lissitzky werd verknoopt met de nieuwste kunst van de jaren zestig en zeventig.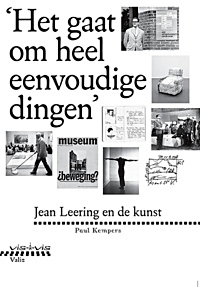 Als eerste haalde Leering kunstenaars als Robert Morris, Donald Judd, Christo, Bruce Nauman en Joseph Beuys naar Nederland. Hij organiseerde exposities over minimal art, seriële kunst en lichtkunst die internationaal de aandacht trokken.
De bewonderde tentoonstellingmaker – opgeleid als bouwkundig ingenieur – schrok niet terug voor ferme uitspraken. Het museum? Dat was onderdeel van de preventieve geestelijke gezondheidszorg, een instrument voor emancipatie, een kritisch beeldinstituut dat kon bijdragen aan de vorming van de publieke opinie. Met geëngageerde tentoonstellingen als 'De Straat', 'Cityplan Eindhoven' en 'Bouwen '20-'40' zou het van Abbe de toon zetten voor een generatie jonge curatoren in de eenentwintigste eeuw.
Leering was een activist van de geest wiens ideeën soms op felle tegenstand stuitten. Met zijn vaste vormgever Jan van Toorn zette hij vraagtekens bij de status van het museum als onbetwiste autoriteit. De vraagtekens werden uitroeptekens toen Leering ontslag nam om leiding te geven aan de nieuwe koers van het Tropenmuseum (1973-1975) in Amsterdam.
Tentoonstellingen, vond Leering, dienden inzicht te geven in hoe de wereld in elkaar stak. Hoe de wereld verkeerd in elkaar stak, soms. En wat daar aan gedaan kon worden. Want een museum dat zijn werkzaamheid alleen tot het netvlies wilde beperken, was een half museum.
Over hoe dat museum eruit had kunnen zien, gaat dit boek. Over de kijker tegenover het kunstwerk en de band tussen kunst en samenleving. Met Heidegger, Merleau-Ponty en Foucault waakzaam in de coulissen.
Biografie Jean Leering
'Het gaat om heel eenvoudige dingen':
Jean Leering en de kunst
Auteur: Paul Kempers
Ontwerp: Sam de Groot
Serie: vis-à-vis
2018, Valiz
paperback
336 blz.
23,5 x 16,5 cm (staand)
Nederlands
ISBN 978-94-92095-07-7
new books
fleursdumal.nl magazine
More in: - Book News, - Bookstores, Antony Kok, Archive K-L, Art & Literature News, Art Criticism, César Domela, De Stijl, Exhibition Archive, Gerrit Rietveld, Piet Mondriaan, Theo van Doesburg
---
Lijvig overzicht van sleutelfiguren uit de hedendaagse kunst, geselecteerd en beschreven door Philippe Van Cauteren en uitgegeven door Uitgeverij Hannibal.
Al jarenlang schrijft Philippe Van Cauteren brieven naar kunstenaars van over de hele wereld.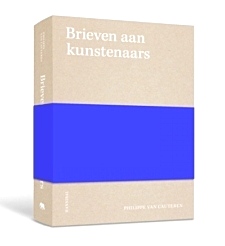 Hij richt zich op een zeer persoonlijke manier tot kunstenaars die hem inspireren en legt hen uit waarom. Vaak zit in de brieven reeds de basis van een nieuwe tentoonstelling vervat.
Van Cauterens brieven zijn literair, maar tegelijk direct en geschreven in een erg toegankelijke stijl.
Ze geven een bijzondere inkijk in de manier waarop een curator kunst beleeft en interpreteert, en zijn bovendien een zeer duidelijke en beknopte introductie tot het werk van de kunstenaars die hij aanschrijft. Ze zijn steeds een opening tot een dialoog en stemmen tot nadenken over de hedendaagse kunst.
Deze publicatie bundelt meer dan honderd brieven. Elke brief wordt geconfronteerd met een sleutelwerk van de kunstenaar aan wie hij is gericht.
In een inleidend manifest tekent Van Cauteren ook de grote lijnen uit van het 'ideale museum van de toekomst'. Als directeur van het S.M.A.K. en opvolger van visionair Jan Hoet heeft hij daarover zeer concrete ideeën.
Dit boek reflecteert over het hedendaagse culturele veld en de plaats die het museum en de kunstenaar hierin innemen en hoe de verschillende partijen op een zo constructief mogelijk manier kunnen samenwerken.
Van Cauteren richt zijn pen onder meer tot Michael Borremans, Berlinde De Bruyckere, Jan Fabre, Guillaume Bijl, Jef Geys, Jan Hoet, Ann Veronica Janssens, Mark Manders, Rinus Van de Velde en Vincent van Gogh.
Brieven aan kunstenaars
Philippe Van Cauteren
19 x 13,5 cm
352 bladzijden
Softcover
Quadrichromie
Nederlandstalige editie
ISBN 978 94 9267 730 3
Uitgeverij Hannibal
Prijs: € 29,50
Het boek is ook te koop in S.M.A.K. Gent.
new books
fleursdumal.nl magazine
More in: - Book News, - Book Stories, Archive C-D, Art & Literature News, Art Criticism, Exhibition Archive, FDM Art Gallery
---
Soul of a Nation shines a bright light on the vital contribution of Black artists to a dramatic period in American art and history
The show opens in 1963 at the height of the Civil Rights movement and its dreams of integration. In its wake emerged more militant calls for Black Power: a rallying cry for African American pride, autonomy and solidarity, drawing inspiration from newly independent African nations.
Artists responded to these times by provoking, confronting, and confounding expectations. Their momentum makes for an electrifying visual journey. Vibrant paintings, powerful murals, collage, photography, revolutionary clothing designs and sculptures made with Black hair, melted records, and tights – the variety of artworks reflects the many viewpoints of artists and collectives at work during these explosive times.
Some engage with legendary figures from the period, with paintings in homage to political leaders Martin Luther King, Malcolm X and Angela Davis, musician John Coltrane and sporting hero Jack Johnson. Muhammad Ali appears in Andy Warhol's famous painting.
This landmark exhibition is a rare opportunity to see era-defining artworks that changed the face of art in America.
Book of the exhibtion:
Soul of a Nation
Art in the Age of Black Power
Edited with text by Mark Godfrey, Zoé Whitley. Contributions by Linda Goode Bryant, Susan E. Cahan, David Driskell, Edmund Barry Gaither, Jae Jarrell, Wadsworth Jarrell, Samella Lewis.
Hbk, 8.5 x 10 in.
256 pgs
203 color – 33 bw.
9/26/2017
ISBN 9781942884170
$39.95
In the period of radical change that was 1963–83, young black artists at the beginning of their careers confronted difficult questions about art, politics and racial identity. How to make art that would stand as innovative, original, formally and materially complex, while also making work that reflected their concerns and experience as black Americans?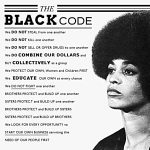 Soul of a Nation surveys this crucial period in American art history, bringing to light previously neglected histories of 20th-century black artists, including Sam Gilliam, Melvin Edwards, Jack Whitten, William T. Williams, Howardena Pindell, Romare Bearden, David Hammons, Barkley L. Hendricks, Senga Nengudi, Noah Purifoy, Faith Ringgold, Betye Saar, Charles White and Frank Bowling.
The book features substantial essays from Mark Godfrey and Zoe Whitley, writing on abstraction and figuration, respectively. It also explores the art-historical and social contexts with subjects ranging from black feminism, AfriCOBRA and other artist-run groups to the role of museums in the debates of the period and visual art's relation to the Black Arts Movement. Over 170 artworks by these and many other artists of the era are illustrated in full color.
2017 marks the 50th anniversary of the first use of the term "black power" by student activist Stokely Carmichael; it will also be 50 years since the US Supreme Court overturned the prohibition of interracial marriage. At this turning point in the reassessment of African American art history, Soul of a Nation is a vital contribution to this timely subject.
Exhibition
Soul of a Nation:
Art in the Age of Black Power
Tate Modern
Bankside
London SE1 9TG
Until 22 October 2017
# More information on website Tate Modern
African American art in the era of Malcolm X and the Black Panthers
fleursdumal.nl magazine
More in: - Book News, Andy Warhol, Art & Literature News, Art Criticism, AUDIO, CINEMA, RADIO & TV, DANCE, Exhibition Archive, MUSIC, REPRESSION OF WRITERS, JOURNALISTS & ARTISTS, Street Art, The talk of the town, Urban Art
---
A literary retrospective of a crucial period in modernism—the transition from Dada to Surrealism––via portraits and encounters with its literary lions, including Joyce, Proust, Reverdy, Apollinaire, Crevel and more by the co-founder of the Paris surrealist group.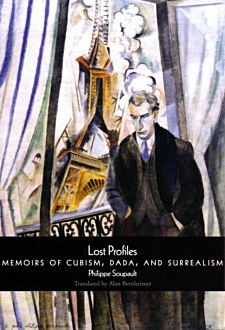 Poet Alan Bernheimer provides a long overdue English translation of this French literary classic—Lost Profiles is a retrospective of a crucial period in modernism, written by co-founder of the Surrealist Movement.
Opening with a reminiscence of the international Dada movement in the late 1910s and its transformation into the beginnings of surrealism, Lost Profiles then proceeds to usher its readers into encounters with a variety of literary lions.
We meet an elegant Marcel Proust, renting five adjoining rooms at an expensive hotel to "contain" the silence needed to produce Remembrance of Things Past; an exhausted James Joyce putting himself through grueling translation sessions for Finnegans Wake; and an enigmatic Apollinaire in search of the ultimate objet trouvé.
Soupault sketches lively portraits of surrealist precursors like Pierre Reverdy and Blaise Cendrars, a moving account of his tragic fellow surrealist René Crevel, and the story of his unlikely friendship with right-wing anti-Vichy critic George Bernanos.
The collection ends with essays on two modernist forerunners, Charles Baudelaire and Henri Rousseau. With an afterword by Ron Padgett recounting his meeting with Soupault in the mid 70's and a preface by André Breton biographer Mark Polizzotti, Lost Profiles confirms Soupault's place in the vanguard of twentieth-century literature.
Philippe Soupault (1897-1990) served in the French army during WWI and subsequently joined the Dada movement. In 1919, he collaborated with André Breton on the automatic text Les Champs magnétiques, launching the surrealist movement. In the years that followed, he wrote novels and journalism, directed Radio Tunis in Tunisia, and worked for UNESCO.
Lost Profiles
Memoirs of Cubism, Dada, and Surrealism
Philippe Soupault
Translated by Alan Bernheimer
Foreword by Mark Polizzotti
Afterword by Ron Padgett
Paperback – $13.95
Pages:112 – 2016
City Lights Publishers
ISBN978-0-87286-727-7
"(…) a brief account by a perceptive writer who was on the scene when modernity was young.", Robert Fulford
fleursdumal.nl magazine
More in: - Book News, - Book Stories, Archive S-T, Art & Literature News, Art Criticism, Cendrars, Blaise, DADA, Dadaïsme, EXPERIMENTAL POETRY, EXPRESSIONISM, DADA & DE STIJL, SURREALISM, Kubisme, SURREALISM, Surrealisme
---
Older Entries »
Thank you for reading FLEURSDUMAL.NL - magazine for art & literature