//load extra-editor-styles.css in tinymce add_editor_style('extra-editor-style.css'); add_filter('tiny_mce_before_init', 'myCustomTinyMCE' ); /* Custom CSS styles on TinyMCE Editor */ if ( ! function_exists( 'myCustomTinyMCE' ) ) { function myCustomTinyMCE($init) { $init['theme_advanced_styles'] = 'Architects Daughter=ArchitectsDaughterRegular; Arial =Arial; Bentham =BenthamRegular; Bodonitown=BodonitownRegular; CarbonType=CarbonTypeRegular; Communist=CommunistRegular; Copystruct=CopystructNormal; EB Garamond=EBGaramondRegular; Garogier=GarogierRegular; Gentium Basic=GentiumBasicRegular; Goudy Bookletter1911=GoudyBookletter1911Regular; Idolwild=IdolwildRegular; Impact Label=ImpactLabelRegular; Latin Modern Mono=LatinModernMono10Regular; Liberation Mono=LiberationMonoRegular; Limelight=LimelightRegular; Luxi Mono=LuxiMonoRegular; MyUnderwood=MyUnderwoodRegular; Negotiate=NegotiateFree; NewAthena=NewAthenaUnicodeRegular; Puritan=Puritan; SF Cartoonist Hand=SFCartoonistHandRegular; Scratch=ScratchRegular; Sorts Mill Goudy=SortsMillGoudyRegular; Times New Roman=TimesNewRoman; Ubuntu Regular=UbuntuRegular; Underwood Champion=UnderwoodChampionRegular; Verdana=Verdana; Verily=VerilySerifMonoBook; Vollkorn=VollkornRegular; Groot=groot; Rood=rood; Zwarte Rand dik=zwarterand5px; Zwarte Rand dun=zwarterand1px; Polaroid type 1=polaroid; Polaroid type 2 gedraaid=polaroid5deg; Polaroid type 2=polaroid2; Polaroid type 2 gedraaid=polaroid2-5deg ; Afgerond=afgerond; Rood blok=roodblok; Geel blok=geelblok; Blauw blok=blauwblok; Grijs blok=grijsblok; Zwart blok=zwartblok; Gedraaid plaatje=gedraaidplaatje;'; return $init; } } ?>
Sculpture
·
Delirious – Jubileumeditie Lustwarande Tilburg – 2019
·
Louise Bourgeois in de Rijksmuseumtuinen
·
'Spiral' new book by Louise Bourgeois
·
2019 Jubileumjaar Lustwarande Tilburg
·
Tentoonstelling Maartje Korstanje: Unexpected Guests
·
Nieuwe publicatie van: PARK – platform for visual arts
·
Centre Pompidou: Le Cubisme
·
Bruges Triennial 2018: Liquid City
·
Roswitha Mair: Käthe Kollwitz. Ein Leben gegen jede Konvention
·
Exhibition Rasheed Araeen = A Retrospective (02/12/2017 – 25/03/2018)
·
Biënnale Kunst in de Heilige Driehoek – Liefde – nog tot en met 22 oktober 2017 in Oosterhout
·
Camille Laurens: La petite danseuse de quatorze ans
In 2019 jubileert Lustwarande. Delirious is de tiende expositie in De Oude Warande en de zesde overzichtseditie, met voor het merendeel nieuwe werken van vijfentwintig internationale kunstenaars.
Delirious
Jubileumeditie
15 juni – 20 oktober 2019
Opening: zaterdag 15 juni om 14.00
Evenals voorgaande overzichtsedities van Lustwarande presenteert Delirious recente ontwikkelingen in de hedendaagse sculptuur. Die recente ontwikkelingen worden gekenschetst door grote diversiteit. Naast reflecties op actuele thema's (vloeiende identiteit, migratie, wetenschappelijke innovaties, het veranderende besef over de verhouding tussen mens en natuur, de hyperversnelling van het alledaagse leven als gevolg van nieuwe technologieën en psychologische reacties hierop) is de nadruk die er op materiaal gelegd wordt onmiskenbaar en uiterst opmerkelijk. Dit is voor een groot deel het gevolg van de sterke focus op nieuwe denkmodellen die de laatste jaren in het beeldende kunstdiscours waarneembaar is.
Het is niet verwonderlijk dat dergelijke denkkaders directe invloed hebben op de hedendaagse kunstproductie. De onophoudelijke nadruk die er op het belang van materie gelegd wordt heeft ertoe geleid dat een nieuwe generatie kunstenaars de oude filosofische vraag weer op de voorgrond gesteld heeft hoe materie ons beïnvloed en hoe wij materie beïnvloeden. In de context van voortschrijdende technologie, toenemende digitalisering, alles nivellerende globalisering en noodzakelijke herdefiniëring van ons wereldbeeld, is er hernieuwde aandacht voor de fysieke productie van beelden en voor heronderzoek naar bestaande en nieuwe materialen. Net als midden jaren '80 van de vorige eeuw staat de huid van sculptuur opnieuw centraal, ditmaal echter in een niet eerder vertoonde mix van combinaties. Metalen, plastic, nieuwe kunststoffen, 3D prints, aarde, pigmenten, textiel, glas, klei, – en terug van weggeweest – hout en marmer en andere steensoorten en gevonden voorwerpen worden scrupuleus geassembleerd en gebricoleerd, veelal met een conceptuele inslag.
Dit vloeit niet alleen rechtstreeks voort uit bovengeschetste nieuwe theoretische modellen maar ook uit de fundamenteel veranderde eigenschappen van de hedendaagse beeldcultuur, die bijna vloeiend geworden is, uit de toenemende huidige mengmogelijkheden en uit de drang om die zowel digitaal als fysiek verder te onderzoeken, wat gepaard gaat met de noodzaak alle mogelijkheden opnieuw onder de loep te nemen, fysiek en ideologisch. En niet in de laatste plaats doordat kunstenaars een toenemende neiging ervaren zich van het beeldscherm af te wenden om weer in contact te komen met fysieke materialen. Of de kunstenaar het werk eigenhandig maakt of uitbesteedt aan producenten is daarbij van geen belang. De titel Delirious verwijst naar deze hang naar een hernieuwde fysieke sculptuurpraktijk, die zowel ongebreideld euforisch is als ook kritisch reflecterend.
Deelnemende kunstenaars
Isabelle Andriessen (NL)
Nina Canell (SE)
Steven Claydon (UK)
Claudia Comte (CH)
Morgan Courtois (FR)
Hadrien Gerenton (FR)
Daiga Grantina (LV)
Siobhán Hapaska (IR)
Lena Henke (DE)
Camille Henrot (FR)
Nicholas Hlobo (SA)
Saskia Noor van Imhoff (NL)
Sven 't Jolle (BE)
Sonia Kacem (CH)
Esther Kläs (DE)
Sarah Lucas (UK)
Justin Matherly (US)
Win McCarthy (US)
Bettina Pousttchi (DE)
Magali Reus (NL)
Jehoshua Rozenman (IL/NL)
Bojan Šarčević (FR)
Grace Schwindt (DE)
Eric Sidner (US)
Filip Vervaet (BE)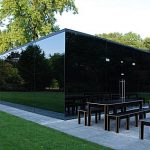 Publicatie
DELIRIOUS LUSTWARANDE – EXCURSIONS IN CONTEMPORARY SCULPTURE III
Ter gelegenheid van Delirious geeft Lustwarande in dit jubileumjaar de publicatie DELIRIOUS LUSTWARANDE – EXCURSIONS IN CONTEMPORARY SCULPTURE III uit. Naast documentatie van de werken in deze expositie wordt  tevens documentatie van alle werken in de voorgaande vier edities (Hybrids   (2018), Disruption (2017), Luster (2016) en Rapture & Pain (2015)) opgenomen. De vijf exposities samen geven een helder beeld van de stand van zaken in de hedendaagse sculptuur.
Om de exposities en de werken van een bredere context te voorzien, heeft Lustwarande drie auteurs uitgenodigd om speciaal voor deze publicatie een essay te schrijven: Dominic van den Boogerd, kunstcriticus en coördinator artistieke begeleiding en research bij De Ateliers, Amsterdam, Johan Pas, kunsthistoricus, auteur en hoofd Koninklijke Academie voor Schone Kunsten, Antwerpen, Domeniek Ruyters, kunsthistoricus en editor in chief Metropolis M, Utrecht
Locatie: park De Oude Warande
Bredaseweg 441
Tilburg
•Chris Driessen
artistiek directeur
•Heidi van Mierlo
zakelijk directeur
 # meer informatie website lustwarande 
• fleursdumal.nl magazine
More in: - Book News, - Book Stories, Art & Literature News, Art Criticism, Dutch Landscapes, Exhibition Archive, Fundament - Lustwarande, Sculpture
---
Metershoge spinnen, kolossale ogen en hangende spiralen in de monumentale vleugelnootboom.
Dit voorjaar presenteert het Rijksmuseum Louise Bourgeois in de Rijksmuseumtuinen. Het is voor het eerst dat een ruime selectie van Bourgeois' buitenbeelden bijeen wordt gebracht.
Met twaalf beelden toont het Rijksmuseum een overzicht van een halve eeuw werk, van The Blind Leading the Blind (1947-49) tot Crouching Spider (2003). Veel van deze werken zijn nooit eerder in Nederland te zien geweest.
Louise Bourgeois (1911-2010) geniet internationale faam als een van de belangrijkste vrouwelijke kunstenaars van de twintigste eeuw en werd wereldberoemd met haar monumentale beelden van spinnen.
Louise Bourgeois in de Rijksmuseumtuinen
Tentoonstelling 24 mei – 3 november 2019
Van de hand van de samensteller van de tentoonstelling, Alfred Pacquement, verschijnt een catalogus: Louise Bourgeois in de Rijksmuseumtuinen in het Nederlands en Engels. Vanaf begin juni verkrijgbaar via rijksmuseumshop.nl. Prijs: €15,-
# meer informatie op website rijksmuseum
• fleursdumal.nl magazine
More in: - Book News, Archive A-B, Art & Literature News, Exhibition Archive, Louise Bourgeois, Sculpture
---
In materials as diverse as wood, steel, bronze, latex, marble, plaster, resin, hemp, lead, ink, pencil, crayon, woodcut, watercolor and gouache, Louise Bourgeois (1911–2010) investigates every imaginable manifestation of the spiral, from graphic patterns to graphite whorls, wobbly orbits to chiseled vortices, twisted columns to coiling snakes, staircases and pyramids.
The cursive blue-paper word drawings also included, in English and French, complement the purely visual works by conveying the spirit of Bourgeois' writing in extraordinary pictorial forms.
Bourgeois called the spiral "an attempt at controlling the chaos. It has two directions. Where do you place yourself, at the periphery or at the vortex?"
In another context, she has also stated "I would dream of my father's mistress. I would do it in my dreams by wringing her neck.
The spiral—I love the spiral—represents control and freedom."
Louise Bourgeois:
Spiral
Text by Louise Bourgeois (Artist)
Hardcover
84 pages
Publisher: Damiani
(February 19, 2019)
Language: English
ISBN-10: 886208644X
ISBN-13: 978-8862086448
Product Dimensions: 9.2 x 0.8 x 12 inches
$50.00
# new book
Louise Bourgeois
Spiral
• fleursdumal.nl magazine
More in: - Book News, - Bookstores, Archive A-B, Art & Literature News, Louise Bourgeois, Sculpture
---
2019 Jubileumjaar Lustwarande
26 mei – 20 oktober
In 2019 jubileert Lustwarande. Delirious is de tiende expositie in park De Oude Warande.
Ook paviljoen Grotto, door Callum Morton voor De Oude Warande ontworpen, bestaat tien jaar.
Lustwarande start het seizoen op 26 mei met de eerste van twee edities van Brief Encounters '19.
2019 Jubileumjaar Lustwarande
Delirious
15 juni – 20 oktober
Delirious presenteert een overzicht van recente ontwikkelingen en focust op materialiteit, de huid van hedendaagse sculptuur.
Met nieuw werk van zesentwintig kunstenaars, onder wie Isabelle Andriessen (NL) – Steven Claydon (UK) – Claudia Comte (CH) – Hadrien Gerenton (FR) – Camille Henrot (FR) – Nicholas Hlobo (SA) – Saskia Noor van Imhoff (NL) – Esther Kläs (DE) – Sarah Lucas (UK) – Justin Matherly (US) – Bettina Pousttchi (DE) – Magali Reus (NL) – Bojan Šarčević (RS) – Filip Vervaet (BE)
curatoren: Chris Driessen & David Jablonowski
2019 Jubileumjaar Lustwarande
Brief Encounters '19
26 mei & 8 september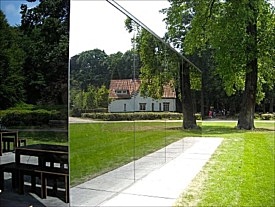 Op 26 mei presenteert Lustwarande de eerste editie van Brief Encounters van dit jaar, met nieuwe performances van Melanie Bonajo (NL), William Hunt (UK) en Grace Schwindt (DE).
Het programma wordt begin mei bekend gemaakt.
Op 8 september vindt de tweede editie plaats, met onder andere nieuw werk van Gosie Vervloessem (BE).
curatoren: Chris Driessen & Lucette ter Borg
Locatie: Lustwarande – park De Oude Warande, Tilburg
# meer info op website fundament/lustwarande
• fleursdumal.nl magazine
More in: - Book News, Art & Literature News, Art Criticism, Exhibition Archive, FDM Art Gallery, Fundament - Lustwarande, Natural history, Performing arts, Sculpture
---
Maartje Korstanje staat als mens en als kunstenaar in nauw contact met de natuur. Voor Korstanje ligt de schoonheid niet enkel in de perfectie van de natuur, maar in de kringloop van het leven. Het samenspel tussen leven en verval, waar groei en aftakeling deel uitmaken van de onomkeerbare fases van het leven, waarin het één niet zonder het ander kan bestaan.
In het proces van aftakeling toont zich tevens de schoonheid van het ongeschonden leven. Het contrast tussen aftakeling en het nog niet aangedane fascineert Korstanje mateloos. Alsof je pas kunt zien hoe mooi iets wàs, wanneer het aangevreten door de tijd, al gedeeltelijk weg geknabbeld is.
Veel mensen herkennen de schoonheid van de herfst: het fel rood en geel van een blad en de prachtige kleuren en vormen binnen een diversiteit aan paddenstoelen en schimmels. De afbraak zie je in zijn volle glorie: een noodzakelijk proces om bouwstoffen te leveren voor nieuw leven. De paddenstoelen en schimmels verschijnen als onverwacht gasten in de natuur. Deze wonderlijk mooie organismen kunnen enkel leven op een oudere drager, die als voedingsbodem dient voor het nieuwe wat zich erin nestelt. Korstanje houdt net zo veel van die oude drager als van de 'Unexpected Guests'.
Zoals de natuur haar producten recyclet, zo kiest Korstanje een simpel materiaal als karton dat zij recyclet tot bouwmateriaal voor haar beelden. Het is niet alleen goedkoop en overal aanwezig, maar heeft ook het voordeel van een natuurlijke uitstraling. Door vloeibare lijm aan het karton toe te voegen wordt het tot karton-maché ; een substantie, die haar in staat stelt op een directe manier, met haar handen, te bouwen en te vormen.
Deze manier van beeldhouwen vergt veel tijd. Delen worden verwijderd wanneer het teveel oogt, of er wordt, laag over laag, meer materiaal aan toegevoegd. Vergelijkbaar met het groeiproces in de natuur, groeit het beeld in volume.
In dit werkproces is een overeenkomst te vinden tussen het verloop van de natuurlijke processen, zoals groei en verval, constructie en deconstructie en het creëren van een beeld, dat een creatief groeiproces doormaakt. Korstanje blijft door de jaren heen trouw aan haar werkwijze en laat het werk langzaam evolueren. Hoewel ook door de ratio ingegeven ideeën haar inspireren, blijven intuïtie en verbeelding uiteindelijk de belangrijkste drijfveren.
Naast het plantaardige karton gebruikt ze materialen als purschuim en diverse kunststoffen, waarmee ze contrast aanbrengt in het werk. Onder de 'gelooide' kartonhuid verschijnt opeens een vlees-roze orgaanachtige vorm. Het is eng, maar toch mooi. Je kunt je ogen er niet vanaf houden.
Aanvankelijk maakt ze sculpturen die sterke associaties oproepen met dieren of dierlijke organismen. De prettig-aardse beelden laten je vrij associëren. Je lijkt het te herkennen, maar toch ook weer niet. Het is alsof je oog in oog staat met een organisme uit een pas ontdekte aardlaag, uit een ander tijdvak. Een prachtige vondst van een paleontoloog, die je in een wonderkamer mag aanschouwen..
Haar beelden hebben een grote uitdrukkingskracht, ze trekken aan en stoten af, het gruwelijke en het tedere gaan hand in hand. Door het vaak grote volume verhoudt de kijker zich ook lichamelijk met het beeld.
Tegenwoordig zoomt het werk thematisch in naar microscopisch niveau en wordt het tevens abstracter en minder letterlijk te herleiden naar een bepaalde dierlijke of plantaardige oorsprong. Deze ontwikkeling wordt ingegeven door de kennismaking in 2014 met een nieuwe techniek, het machinaal borduren.
Op uitnodiging van het TextielMuseum in Tilburg wordt Korstanje gevraagd een beeld te maken voor de collectie. De fijne techniek van het borduren nodigt uit om het thema groei en verval dit keer onderhuids te onderzoeken. Ze start op de borduur-afdeling een onderzoek op naar virussen, bacteriën en kankercellen en zet dit om in borduurwerk. Uiteindelijk wordt er gekozen om een patroon geënt op het influenzavirus te borduren op een oud roestig zeildoek wat geïncorporeerd werd in een holle sculptuur van karton.
De beelden hebben er nu een dimensie bijgekregen door het grovere materiaal te combineren met een fijner dradenweefsel. Hoewel Korstanje altijd al fijnere bewerkingstechnieken toepaste op haar beelden, worden de werken nu letterlijk nog dichter op de huid gemaakt. De vrouwelijke factor van de fijne draadtechniek wordt toegevoegd aan het construerende zwaardere werk.
In 2015 vervolgt Korstanje haar onderzoek naar traditioneel handwerk in India, waar ze o.a. de Kantha borduurtechniek bestudeert. De verworven vaardigheden past ze toe in een nieuwe werkwijze.
In 2016 woont en werkt Korstanje een heel jaar in New York. In een atelier zonder geavanceerde machines of gereedschap, kwam het onderzoek naar handwerk in India goed van pas. Zoals gebruikelijk , werkt ze veel met karton en papier-maché, wat samen met andere voorwerpen verwerkt word tot vrije associaties bij de dagelijkse ervaringen in de stad.
Op Manhattan en in Brooklyn bezoekt ze plaatsen waar water en land elkaar ontmoeten. Ze zoekt het spanningsveld op, waar natuur en door de mens gemaakte constructies elkaar ontmoeten en langzaam vergaan door de elementen en de tijd. Zo baseert ze een aantal werken op de instortende houten pieren en de eroderende bruggen met enorme roestgaten.
Terug in Nederland in het eigen atelier borduurt ze vormen gebaseerd op schimmeldraden, die vergelijkbaar met het netwerk van paddenstoelen, uit de grond opkomen. De sculpturen die in deze periode ontstaan, dienen als basis voor een residency, eind 2017 bij MIET AIR in Beers, waar kunstenaars het totale proces van het traditionele cire-perdue bronsgieten onder de knie kunnen krijgen.
De met deze techniek ontstane bronzen vormen verwerkt Korstanje vervolgens in sculpturen die geleidelijk aan, op dezelfde manier als schimmels, organisch verder groeien. Ze vormen een onderdeel van een groter geheel, afhankelijk van de ouder ogende drager. Korstanje maakt hiermee een verrassende stap. Het traditionele materiaal brons, doorgaans gebruikt om een beeld van vergankelijk materiaal te bestendigen voor de eeuwigheid, is slechts onderdeel van de sculptuur, waar karton toch weer de drager is. Ze vormen samen een biotoop, vergankelijkheid en eeuwigheid, samengebonden in co-existentie.
Het Stedelijk Museum Kampen heeft met deze tentoonstelling een primeur in Nederland, waarin veel nieuwe werken zijn te zien, die zijn ontstaan uit Korstanjes nieuw verworven vaardigheden en werkwijzen.
Maartje Korstanje (Goes 1982) studeerde aan de Akademie voor Kunst en Vormgeving / St. Joost, Breda en het Sandberg Instituut in Amsterdam (MFA). Ze was één van de winnaars van de Prix de Rome in 2007, deed residency programma's bij Kunsthuis SYB (2007), IBB Curacao, (2008), het Europees Keramisch Werk Centrum (2013), Calcutta Art & Research Foundation, India (2015) en International Studio & Curatorial Program New York (2016). In 2014 werd ze genomineerd voor de Volkskrant Beeldende Kunstprijs. Haar werk is gepresenteerd in groepstentoonstellingen in onder andere GEM, Den Haag, Museum de Pont, Tilburg, Hudson Valley Center for Contemporary Art, New York, ISCP, New York en Marc Straus Gallery, New York. Ze had solotentoonstellingen bij onder andere Upstream Gallery, de Vleeshal, Zeeuws Museum, Museum Jan Cunen en het Groninger Museum.  / Alle werken in de tentoonstelling zijn ontstaan met genereuze steun van het Mondriaan Fonds.
Routebeschrijving Stedelijk Museum Kampen:  Het Stedelijk Museum Kampen is zowel met het openbaar vervoer als met de auto goed bereikbaar. / Adres: Oudestraat 133, 8261 CK Kampen
   # meer informatie op website stedelijk museum kampen   

   # meer informatie op website maartje korstanje   

Maartje Korstanje
Unexpected Guests
15 december 2018 t/m 3 februari 2019
Voormalige Synagoge Kampen
# expo maartje korstanje
Unexpected Guests / sculptures
# fleursdumal.nl magazine
More in: Art & Literature News, Dutch Landscapes, Exhibition Archive, FDM Art Gallery, Maartje Korstanje, Natural history, Sculpture, Spurensicherung
---
PARK vierde in oktober 2018 het vijfjarig bestaan en maakte een boek waarin de activiteiten in de periode 2016-2018 zijn vastgelegd.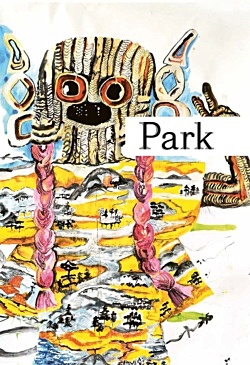 Het rijk geïllustreerde full-colour boek, met teksten van Esther Porcelijn en Rob Moonen, is opnieuw vormgegeven door Berry van Gerwen.
Het telt ruim 240 pagina's en heeft een oplage van 600 stuks.
Alle tentoonstellingsprojecten, de bijna 200 exposerende kunstenaars en de extra activiteiten in de periode 2016-2018 komen aan bod. Het is de opvolger van het eerder verschenen 'PARK 2013-2015'.
Het boek kost € 20,- inclusief BTW, exclusief eventuele verzendkosten. Het verschijnt verschijnt op zondag 16 december 2018 tijdens een boekpresentatie om 16:00 uur bij PARK.
U kunt uw exemplaar ook bestellen via shop@park013.nl
PARK 2016-2018
Teksten van Esther Porcelijn en Rob Moonen
Vormgeving door Berry van Gerwen
PARK
Platform for visual arts
240 pagina's
Oplage 600 stuks
€ 20,-
PARK is een kunstinitiatief opgericht in 2013 door Rob Moonen in samenwerking met een zestal andere Tilburgse kunstenaars. Op dit moment bestaat de PARK werkgroep uit Linda Arts, René Korten, Rob Moonen en Liza Voetman.
PARK richt zich op actuele ontwikkelingen binnen de hedendaagse kunst én op kunstenaars met gedegen ervaring en bewezen kwaliteit. Er wordt plek geboden aan regionale collega's maar ook aan landelijk of internationaal opererende kunstenaars, juist om een positieve bijdrage aan de discussie over actuele kunst tot stand te brengen. De werkgroep ambieert het podium van belang te laten zijn op landelijk niveau, maar bij elk project wordt met nadruk gezocht naar een inhoudelijke koppeling met de stad. De werkgroep is er van overtuigd dat samenwerking met andere partijen de zichtbaarheid en functionaliteit van de plek zal versterken, maar ook dat de plek een waardevolle stimulans voor de beeldende kunst in de stad en de regio zal kunnen zijn.
PARK wil steeds nieuwe verbindingen leggen, bijvoorbeeld door (internationaal opererende) curatoren uit te nodigen om kennis te nemen van de keur aan regionale beeldende kunstenaars en daarvan mogelijk enkele op te nemen in een tentoonstellingsproject. PARK wil een bijdrage leveren aan de ontwikkeling van een gunstig productie- en vestigingsklimaat voor beeldend kunstenaars uit de regio door deze in contact te brengen met een nationaal en internationaal netwerk.
Per jaar worden er vijf projecten gerealiseerd met waar mogelijk een bijpassend raamprogramma in de vorm van lezingen, kunstenaarsgesprekken, muziek en film.
PARK
Wilhelminapark 53, 5041 ED Tilburg
info@park013.nl
Twitter.com/ParkTilburg
Facebook.com/Park013
Instagram.com/platform_for_visual_arts
Tijdens tentoonstellingen geopend:
vrijdag 13.00 – 17.00 uur
zaterdag 13.00 – 17.00 uur
zondag 13.00 – 17.00 uur
Toegang is gratis
PARK ligt op 10 minuten loopafstand van het Centraal Station Tilburg in de nabijheid van Museum De Pont. Er is beperkt gratis parkeergelegenheid voor de deur.
# new books
visual arts
fleursdumal.nl magazine
More in: #Editors Choice Archiv, - Book News, Architecture, Art & Literature News, Art Criticism, FDM Art Gallery, Linda Arts, Park, Performing arts, Porcelijn, Esther, Porcelijn, Esther, Sculpture, The talk of the town
---
Pour la première fois en France depuis 1953, le Centre Pompidou consacre une exposition au cubisme au travers d'un vaste panorama de l'histoire du mouvement à Paris entre 1907 et 1917.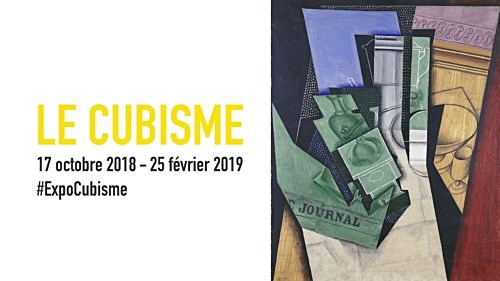 L'originalité du projet consiste à élargir la vision traditionnellement concentrée sur les grands noms du mouvement, Georges Braque, Juan Gris, Fernand Léger et Pablo Picasso, aux cubistes secondaires, comme Gleizes et Metzinger, ou différents tels Robert et Sonia Delaunay, Marcel Duchamp ou Francis Picabia, qui exposaient dans les salons officiels parisiens   lorsque les pionniers réservaient leurs créations expérimentales à un seul jeune marchand inconnu, Daniel-Henry Kahnweiler.
Riche de trois cents œuvres et de documents significatifs de son rayonnement, la présentation s'articule chronologiquement en quatorze chapitres où se détachent des chefs-d'œuvre comme le Portrait de Gertrude Stein (1905-1906) ou ceux d'Ambroise Vollard (1909) et de Daniel-Henry Kahnweiler (1910) par Picasso et des ensembles de peintures et de sculptures, jamais réunies. Elles mettent en valeur l'évolution à rebondissements du cubisme, remontant aux sources primitivistes (avec des sculptures tribales collectionnées par les artistes), et à la fascination des cubistes pour Gauguin et Cézanne. Elles reflètent la progression formelle du mouvement, d'une première étape cézannienne (avec la présence de l'exceptionnelle nature morte de Picasso, Pains et compotier sur une table, 1909) vers une transcription analytique hermétique (1910-1912) transformée en version plus synthétique (1913-1917), qui marque le retour de la représentation et de la couleur.
La part la plus révolutionnaire du cubisme – l'invention des papiers collés, des collages et des constructions de Braque, Picasso, Gris et Henri Laurens – est représentée par des grandes icônes de l'art du 20e siècle, comme la Nature morte à la chaise cannée de Picasso (1912) ou sa Guitare en tôle et fils de fer (1914). D'autres aspects illustrent l'importance et le prestige de la constellation cubiste : les liens avec la littérature sont retracés dans une salle dédiée aux critiques et aux poètes, incarnés par les portraits les plus marquants de Max Jacob ou d'Apollinaire, par le Douanier Rousseau et Marie Laurencin, les éditions Kahnweiler de livres cubistes, la collaboration entre les Delaunay et Blaise Cendrars autour de La Prose du Transsibérien en 1913, etc. La tragédie de la Grande Guerre (1914-1918) qui mobilise ou exile les artistes et leurs soutiens est retracée par des œuvres des artistes du front (Raymond Duchamp-Villon, Fernand Léger) ou de l'arrière parce qu'étrangers (Pablo Picasso, Cartes à jouer, verres, bouteille de rhum, « Vive la France », 1914-1915) qui témoignent de l'inévitable stérilisation du mouvement frappé par l'histoire (Marc Chagall, Les Portes du cimetière, 1917). La fin du parcours témoigne à la fois de la renaissance des rescapés comme Braque (La Musicienne, 1917-1918) et de l'influence exercée par le cubisme sur ses contemporains, comme Henri Matisse (Porte-fenêtre à Collioure, 1914) et ses héritiers abstraits (Piet Mondrian, Composition n°IV, 1914), Kasimir Malévitch, Croix noire, 1915 ou contestataires (Marcel Duchamp, Roue de bicyclette, 1913/1964), tous tributaires de la révolution cubiste.
Avec le soutien exceptionnel du Musée national Picasso-Paris
L'exposition est coproduite avec le Kunstmuseum de Bâle
Expositions
Le cubisme
17 oct. 2018 – 25 févr. 2019 de 11h à 21h
Galerie 1 – Centre Pompidou, Paris
Centre Pompidou
Place Georges Pompidou, 75004 Paris
# Le Cubisme
Exposition Centre Pompidou
fleursdumal.nl magazine
More in: Art & Literature News, Art Criticism, Exhibition Archive, Gertrude Stein, Kubisme, Marcel Duchamp, Pablo Picasso, Piet Mondriaan, Sculpture
---
From May 5 until September 16, 2018, Bruges will be the setting for the second edition of the Triennial, an art route in the heart of the historic city.
With the central theme 'Liquid City', the Triennial wants to investigate the role of a city like Bruges in a globalized and changing world. With the artistic and architectural installations, the participants of Triennale Brugge 2018 | Liquid City create welcoming public spaces in the city center. Those temporary interventions on little known and iconic places in Bruges offer great opportunities for encounter, wonder and dialogue.
Triennial Bruges 2018 will feature works by Jarosław Kozakiewicz (PL), Wesley Meuris (BE), Renato Nicolodi (BE), NLÉ – Kunlé Adeyemi (NG-NL), OBBA (KR), Roxy Paine (US), John Powers (USA), raumlabor (DE), Rotor (BE), Ruimteveldwerk (BE), Tomás Saraceno (AR), Jose Selgas & Lucia Cano (ES), Monir Shahroudy Farmanfarmaian (IR), StudioKCA (US), Peter Van Driessche – Atelier4 (BE).
The Bruges Triennial 2018, themed Liquid City reaches back to 2015 edition, which was a reflection on the city as a megapolis: "What if the 5 million visitors to the city decided to stay?"
This edition takes a step further: how flexible, liquid and resilient can a historic city like Bruges be in an age when nothing seems to be certain any longer? None other than Zygmunt Bauman, prophet of the permanent crisis in the West, devoted his final book to this phenomenon, a year before his death in January 2017.
In Retrotopia, Bauman invites the reader to question the dynamics of our society, as well as the metaphor "liquid" itself, the contemporary era as a time of transition, which today stands in stark contrast with the institutional framework that once formed a safe environment for our (grand)parents. Each institution in turn, whether the government, the church, political parties, insurance companies or banks, have lost the public's trust. This renders society particularly vulnerable to fear-mongers.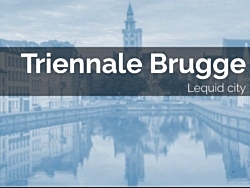 This world is changing rapidly. Established ways of thinking and forms of life are under pressure. What does the future hold?
The Bruges Triennial 2018 co-curators Tilll-Holger Borchert and Michel Dewilde invited international artists and architects to think about these issues. Many of them sought inspiration in the city that is literally crisscrossed and surrounded by water.
The waterways that once earned Bruges its international renown, become a metaphor for Liquid City. Works of art, installations and meeting places have been put up in the city centre.
They form a free hospitable route that brings people together in unexpected spots. That is one of the main objectives of the Bruges Triennial 2018: generating encounters, challenging people not only to view the artworks but also to experience them and to become part of the creative process.
Participating internationally renowned architects include Kunlé Adeyemi, (Nigeria/Netherlands, NLÉ Architects), who designed the third version of MFS – Minne Floating School for Bruges, selgascano (Spain) who created the new swimming pavilion for Brugians and visitors alike on the city canal, and OBBA (Korea) who worked together with Bruges-based Architectuuratelier Dertien12 to construct The Floating Island, a meandering walkway on the water. Climate change and environmental issues are addressed through the installation of the Bruges Whale by StudioKCA (US), INFINITI designed by Peter Van Driessche of Aterlier4 (Belgium) suggests tiny housing situated on the water whereas the Aerocene project by Tomás Saraceno (Argentina) invites us to look to the sky. A very different approach is offered by Brussels-based collective Rotor who presents a museum dedicated to the Chinese Mitten Crab in the Poortersloge and an exotic eatery at the beach in Zeebrugge. raumlabor (Germany) has been working with local youths on their House of Time, a continuous project of building, experimenting and hands-on experience and the Belgian collective Ruimteveldwerk have persuaded the inhabitants of one of the historic almshouse complexes to help create their G.O.D. project. Further installations along the arts trail are created by artists such as Wesley Meuris (Belgium), Renato Nicolodi (Belgium), John Powers (US), Jarosław Kozakiewicz (Poland) and Monir Shahroudy Farmanfarmaian (Iran).
Additional art works, designs, models and documentary materials of all the participants are presented in the free Liquid City exhibition in the Poortersloge, the central information point of the Bruges Triennial 2018.
A further exhibition is located in the Church of the Great Seminary. Architectures Liquides, curated by Abdelkader Damani, is a selection of impressive visionary architectural models from the FRAC-Centre collection in Orléans (France).
The bilingual catalogue (Dutch/English) with contributions by Till-Holger Borchert, Michel Dewilde, Abdelkader Damani, Tom Trevor, Anna Lowenhaupt Tsing, Marc Van den Bossche ea. and photography by Iwan Baan is available at the Triennial information points, arts bookshops and online.
Triënnale Brugge 2018
Liquid City / Vloeibare Stad
Till-Holger Borchert, Michel Dewilde
Photogr.: Misc.
Format: 27 x 20
Pages 160
Hardcover
Dutch, English
ISBN 9789058565990
€ 29,95
# more information on website Bruges Triennial 2018
Bruges Triennial 2018: Liquid City – Contemporary art and architecture trail in the historic heart of Bruges – is open daily until September 16. Opening hours for the exhibitions and some installations: 12–6pm – Free of charge
Triënnale Brugge 2018
fleursdumal.nl magazine
More in: - Book News, Architecture, Art & Literature News, Art Criticism, Design, Exhibition Archive, FDM Art Gallery, Historia Belgica, Land Art, Sculpture, Street Art, Urban Art
---
Sie gilt als Künstlerin des sozialen Elends und der schmerzlichen Tragik des Krieges – Käthe Kollwitz.
Fröhlich, unkonventionell, sinnlich, neugierig – all das ist sie Zeit ihres Lebens. Immer wieder bricht Kollwitz mit gängigen Konventionen. So reist die Mutter von zwei Kindern etwa 1904 alleine nach Paris – eigentlich undenkbar zu dieser Zeit -, um die Kunst des plastischen Gestaltens zu lernen. Dort trifft sie u.a. auf Rodin.
Als zu Beginn des Ersten Weltkrieges ihr Sohn ums Leben kommt, beherrscht dieses Trauma über viele Jahre ihr Leben wie auch ihre Kunst.1919 wird sie als erste Frau Professorin an der Preußischen Akademie der Künste, bis nach Hitlers Machtergreifung ein dunkler Schatten über das Land zieht und sich auch auf ihr Leben legt.
Eine tiefgründige Romanbiografie, die das außergewöhnliche Leben dieser beeindruckenden Künstlerin facettenreich einfängt.
Roswitha Mair, Dr. phil., ist Kunsthistorikerin und lebt in Innsbruck. Zahlreiche Veröffentlichungen und Beiträge zur Kunst des 20. Jahrhunderts sowie Organisation und Konzeption von Kunstausstellungen.
Roswitha Mair :
Käthe Kollwitz.
Ein Leben gegen jede Konvention.
Romanbiografie
'Herder Spektrum Taschenbücher'
Herder Verlag GmbH
Juni 2017
231 Seiten
Kartoniert – Broschiert
Sprache: Deutsch
€16,00
EAN: 9783451069734
ISBN: 3451069733
new books
fleursdumal.nl magazine
More in: - Book News, Archive K-L, Archive M-N, Art & Literature News, Galerie Deutschland, Käthe Kollwitz, Sculpture, WAR & PEACE
---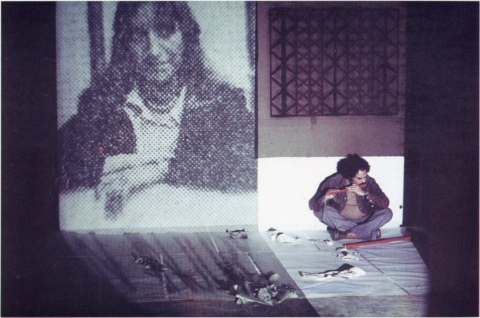 # Rasheed Araeen, Paki Bastard (Portrait of an Artist as a Black Person), 1977, courtesy the artist
The Van Abbemuseum will stage Rasheed Araeen: A Retrospective, the first comprehensive survey of the artist. The exhibition, spanning 60 years of work, presents a body of work that has had a profound influence on generations of artists, writers and thinkers.
Rasheed Araeen: A Retrospective is structured across five chapters: from his early experiments in painting in Karachi in the 1950s and early 60s, his pioneering minimalist sculptures carried out after his arrival in London in 1964, key pieces from the 70s and 80s following Araeen's political awakening, his nine panel cruciform works from the 80s and 90s and a selection of his new geometric paintings and wall structures. Alongside this, material relating to Araeen's writing, editorial and curatorial projects will be presented as part of an expanded artistic practice that in its scope and ambition continues to challenge the formal, ideological and political assumptions of Eurocentric modernism.
Publication:A monograph, edited by Nick Aikens and published by JRP Ringier in collaboration with Van Abbemuseum, MAMCO, BALTIC and Garage includes new essays by Aikens, Kate Fowle, Courtney Martin, Michael Newman, Gene Ray, Dominic Rhatz, John Roberts, Marcus du Sautoy, Zoe Sutherland and Kaelen Wilson-Goldie and an extensive conversation between Aikens and Araeen.
# Rasheed Araeen, The Reading Room, 2017, steel and glass tables, wooden stools, and copies of Third Text journal, courtesy the artist
Following the Van Abbemuseum Rasheed Araeen: A Retrospective will travel to MAMCO, Geneva, BALTIC Centre for Contemporary Art, Gateshead and Garage Centre for Contemporary Art, Moscow.
The exhibition is supported by Mondriaan Fund and Stichting Promotors van het Van Abbemuseum. The publication is generously supported by Aicon Gallery, New York, Grosvenor Gallery, London and Rossi Rossi, Hong Kong
exhibition
Rasheed Araeen
A Retrospective
02/12/2017 – 25/03/2018
spanning 60 years' work
Curators: Nick Aikens
van abbemuseum eindhoven
#  van abbemuseum eindhoven web
fleursdumal.nl magazine
More in: - Book News, Archive A-B, Art & Literature News, AUDIO, CINEMA, RADIO & TV, DICTIONARY OF IDEAS, Exhibition Archive, FDM Art Gallery, MONTAIGNE, Photography, Sculpture
---
Het eeuwenoude gebied De Heilige Driehoek in het Noord-Brabantse Oosterhout vormt tijdens de 1e Biënnale Kunst in de Heilige Driehoek het decor voor hedendaagse kunst, met – in deze eerste editie – liefde als thema.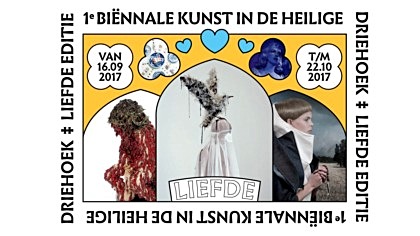 Op uitnodiging van curator Guus van den Hout tonen vijfentwintig hedendaagse kunstenaars, onder wie Reinoud van Vught, Sam Drukker, Carolein Smit en Aziz Bekkaoui, veelal nieuwe werken, geïnspireerd door de unieke locatie en de rijke historische, religieuze en spirituele tradities. De in totaal circa 150 kunstwerken variëren van schilderijen, fotografie, video, muziek en prenten tot mode, sculpturen en zelfs een geurinstallatie.
De 1e Biënnale Kunst in de Heilige Driehoek is de enige grootschalige hedendaagse kunstbiënnale in Europa die kunst en religie nadrukkelijk als uitgangspunt neemt.
Uniek kloostergebied als inspiratie én decor van hedendaagse kunst Het gebied De Heilige Driehoek – ruim 100 hectare groot – dankt zijn naam aan drie monumentale, eeuwenoude kloosters die zijn omgeven door grote kloostertuinen en landerijen: de Onze Lieve Vrouwe Abdij, De Sint-Paulusabdij en het Sint-Catharinadal. De Heilige Driehoek is de enige plek in Nederland waar nog een combinatie van drie actieve kloosters bestaat.
De Biënnale vindt plaats in de kloostergebouwen, de kloostertuinen en de kloosterkapellen, die voor het eerst worden geopend voor het grote publiek en voor hedendaagse kunst. De kunstenaars laten zich inspireren door het gebied zelf, de rijke historie en de artistiek-religieuze tradities. Veel werken zijn in opdracht van de Biënnale gemaakt en worden dan ook voor het eerst getoond. De Biënnale heeft de ambitie om de kunstzinnige tradities van de kloosters, die excelleerden in architectuur, schilderkunst, het restaureren van wandtapijten, handschriften en boeken, en kunstnijverheid, te verbinden met artistieke vernieuwing.
Deelnemende kunstenaars zijn: Aziz Bekkaoui, Caspar Berger, Krien Clevis, Sam Drukker, Huub en Adelheid Kortekaas, Judith Krebbekx, Elisa Pesapane, Ruudt Peters, René van Tol, Tijmen van Tol, Heidi Wallheimer, Erik Zwaga, Marieke Bolhuis, Patrizia Comand, Frans Franciscus, Robin Kolleman, Bernardien Sternheim, Hansa Versteeg, Moreno Bondi, dré didderiëns, Athar Jaber, Jago Moons, Spank Moons, Michael Petry, Carolein Smit en Reinoud van Vught.
# Meer informatie op website www.kunstindeheiligedriehoek.nl
1e Biënnale Kunst in de Heilige Driehoek – Liefde nog tot en met 22 oktober 2017 in Oosterhout
fleursdumal.nl magazine
More in: - Archive Tombeau de la jeunesse, Art & Literature News, Exhibition Archive, FDM Art Gallery, Performing arts, Photography, Sculpture
---
Who was the model for Edouard Degas's world renowned sculpture of a ballet dancer? Camille Laurens embarks on a meticulous and sensitive enquiry.
Degas's "Little Ballerina" has always been a presence for Camille Laurens. Here the novelist tells the story of the sculpture which has been exhibited in Paris, London, New York, Washington, Chicago, Copenhage, Dresden… but few know the identity of the model.
She looks into the childhood of Marie Van Goethem, born to Belgian parents, with an older sister who ended up as a courtesan, a younger sister who became a ballet teacher and a mother who died on the very premises of the Paris Opera. Dancing and prostitution. Revolution and the art world. Quite unintentionally, Marie would become one of the most discussed models, and was described as a "monkey" at the 1881 Salon des Indépendants exhibition.
How did Degas dare to make something beautiful of such an ugly child? And what mysterious connection was there between Degas and his subject, given that he kept the wax sculpture in his studio his whole life and never exhibited it? This enquiry ultimately leads Camille Laurens to a more personal quest.
Novelist, essayist and academic Camille Laurens has published some twenty books. In 2000, Dans ces bras-là won the Prix Fémina and the Prix Renaudot des Lycéens, and was translated into thirty languages. Her latest novel Who You Think I Am (Gallimard, 2016 / Other Press 2017) sold 50,000 copies in France.
La petite danseuse de quatorze ans
Camille Laurens
(Degas's little ballerina by Camille Laurens)
Collection: La Bleue
Éditions Stock Paris
Parution: 01/09/2017
176 pages
Format:140 x 216 mm
EAN: 9782234069282
Prix:  €17.50
fleursdumal.nl magazine
More in: - Book News, - Book Stories, Archive K-L, Art & Literature News, DANCE, FDM in Paris, Histoire de France, Sculpture
---
Older Entries »
Thank you for reading FLEURSDUMAL.NL - magazine for art & literature