FDM in Paris
·
Littérature et poésie – Nuit de la Poésie 2017 = 11 – 12 Novembre 2017
·
Festival Paris En Toutes Lettres 2017 du 9 au 20 novembre 2017
·
21e Edition de Paris Photo, du 9 au 12 Novembre 2017 au Grand Palais
·
Camille Laurens: La petite danseuse de quatorze ans
·
Evelyne Bloch-Dano: Une jeunesse de Marcel Proust
·
Peter BROOKS: Flaubert in the Ruins of Paris. The Story of a Friendship, a Novel, and a Terrible Year
·
MICHEL HOUELLEBECQ 'TO STAY ALIVE' IN PALAIS DE TOKYO
·
APOLLINAIRE, THE EYES OF THE POET, IN MUSÉE DE L'ORANGERIE PARIS
·
MARCEL DUCHAMP IN CENTRE POMPIDOU PARIS: LA PEINTURE, MÊME
·
Maison de la Poésie Paris: Films & Poésie
·
Columbia University et la Bibliothèque nationale de France presente: Festival des Ecrivains du Monde
·
Cimetière de Passy, Paris: Renée Vivien (1877–1909)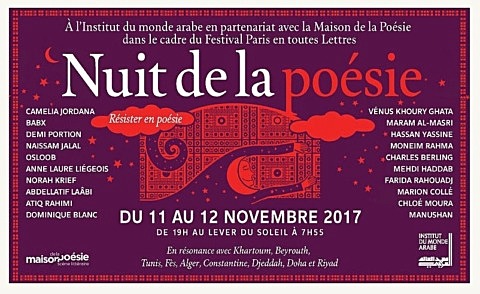 Pour la deuxième année consécutive, l'IMA et la Maison de la Poésie s'unissent pour convoquer, le temps d'une nuit, la poésie et célébrer la beauté du verbe, en mémoire des attentats de Paris en novembre 2015. Cette deuxième édition est aussi celle d'un nouveau partage : la Nuit 2017 résonnera, en même temps, à travers huit villes du monde arabe.
En mémoire des attentats de Paris du 13 novembre 2015, l'initiative a en 2016 rassemblé près d'une cinquantaine d'artistes de disciplines différentes, parlant l'arabe, le français ou l'hébreu. Plus de 3 000 personnes se sont réunies à l'IMA.
Dans la nuit du 11 au 12 novembre 2017, la deuxième édition de la Nuit de la Poésie offrira une nouvelle fois la possibilité de découvrir et d'apprécier la poésie – cette année en arabe, en français et en persan – à travers la lecture, le slam, le rap, le chant ou encore les arts du cirque.
#  la Nuit de la poésie Web IMA

Littérature et poésie
Nuit de la Poésie 2017
11 – 12 Novembre 2017
fleursdumal.nl magazine
More in: Art & Literature News, FDM in Paris, LIGHT VERSE, Literary Events, MODERN POETRY, MUSIC, Nacht van de Poëzie, THEATRE
---
---
Festival littéraire de la ville de Paris, Paris En Toutes Lettres est fondé sur les hybridations entre les genres littéraires et les formes artistiques, ainsi que sur les résonances entre la géographie parisienne et sa vie littéraire. À partir de la Maison de la Poésie-Scène littéraire, il se déploie dans une quinzaine de lieux alentours.
Revisitant l'actualité littéraire, le festival fait aussi la part belle aux créations mettant en regard littérature et musique. Parmi plus de cinquante lectures, rencontres ou concerts littéraires, on trouve également d'insolites conférences et de curieuses performances. À travers ce foisonnement de lieux et de propositions, c'est à un Paris vivant et traversé de littérature que le festival donne voix.
Festival
Paris En Toutes Lettres 2017
Du 9 au 20 novembre 2017
fleursdumal.nl magazine
More in: Art & Literature News, CINEMA, RADIO & TV, FDM in Paris, LIGHT VERSE, Literary Events, MODERN POETRY, MUSIC, STREET POETRY, THEATRE
---
Paris Photo, première foire internationale dédiée à la photographie, se déroulera du 9 au 12 novembre 2017, au Grand Palais.
Avec 180 exposants annoncés pour le secteur principal, l'édition 2017 sera marquée par une  programmation ambitieuse et inédite, présentant le meilleur du médium photographique dans toute sa diversité.
Pour cette 21ème édition, Paris Photo dévoile une première sélection de 149 galeries et 31 éditeurs en provenance de 31 pays. 31 nouvelles galeries et 5 éditeurs spécialisés dans le livre photographique rejoignent Paris Photo cette année.
Pour la troisième année consécutive, le secteur PRISMES, dédié aux installations, aux œuvres sérielles et de grands formats dévoilera 14 projets d'envergure, dans le Salon d'Honneur du Grand Palais.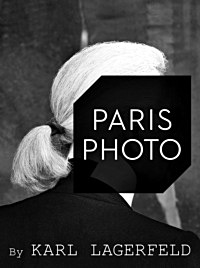 Paris Photo inaugure cette année une section FILM/VIDÉO, explorant les nouvelles perspectives qu'offre l'image, en partenariat avec le MK2 (Grand Palais).
Invité d'Honneur de cette 21ème édition, Karl Lagerfeld proposera aux visiteurs de Paris Photo un parcours spécial de la foire intitulé
​« Paris Photo vu par Karl Lagerfeld ». Ce parcours fera l'objet d'une publication dédiée.
21e Edition de Paris Photo, du 9 au 12 Novembre 2017 au Grand Palais
fleursdumal.nl magazine
More in: Art & Literature News, CINEMA, RADIO & TV, FDM in Paris, Photography, PRESS & PUBLISHING, The talk of the town
---
Who was the model for Edouard Degas's world renowned sculpture of a ballet dancer? Camille Laurens embarks on a meticulous and sensitive enquiry.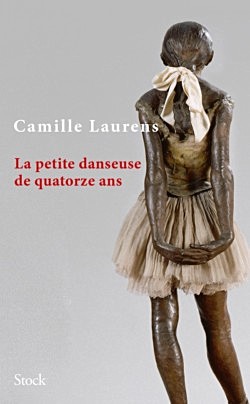 Degas's "Little Ballerina" has always been a presence for Camille Laurens. Here the novelist tells the story of the sculpture which has been exhibited in Paris, London, New York, Washington, Chicago, Copenhage, Dresden… but few know the identity of the model.
She looks into the childhood of Marie Van Goethem, born to Belgian parents, with an older sister who ended up as a courtesan, a younger sister who became a ballet teacher and a mother who died on the very premises of the Paris Opera. Dancing and prostitution. Revolution and the art world. Quite unintentionally, Marie would become one of the most discussed models, and was described as a "monkey" at the 1881 Salon des Indépendants exhibition.
How did Degas dare to make something beautiful of such an ugly child? And what mysterious connection was there between Degas and his subject, given that he kept the wax sculpture in his studio his whole life and never exhibited it? This enquiry ultimately leads Camille Laurens to a more personal quest.
Novelist, essayist and academic Camille Laurens has published some twenty books. In 2000, Dans ces bras-là won the Prix Fémina and the Prix Renaudot des Lycéens, and was translated into thirty languages. Her latest novel Who You Think I Am (Gallimard, 2016 / Other Press 2017) sold 50,000 copies in France.
La petite danseuse de quatorze ans
Camille Laurens
(Degas's little ballerina by Camille Laurens)
Collection: La Bleue
Éditions Stock Paris
Parution: 01/09/2017
176 pages
Format:140 x 216 mm
EAN: 9782234069282
Prix:  €17.50
fleursdumal.nl magazine
More in: - Book News, - Book Stories, Archive K-L, Art & Literature News, DANCE, FDM in Paris, Histoire de France, Sculpture
---
Who hasn't heard of Proust's famous questionnaire? The writer's answers have travelled across time and all around the world, but people have forgotten that they came from an album called Confessions that belonged to Antoinette Faure, daughter of the future French President.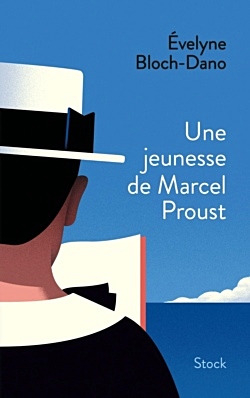 Marcel Proust didn't realize that, by taking part in what was a fashionable parlour game, he would be revealing clues about his teenage self. His answers have elicited commentaries but have never been contextualised or compared, never dated accurately.
Where and when did he answer this questionnaire? What sort of boy was he at the time? And most significantly, how much of that period and those friendships fed into his future work? What traces are left of Gilberte on the Champs-Élysées, Albertine's little group and the "young girls in flower"?
Évelyne Bloch-Dano conducted this enquiry over many years. Using sometimes tiny clues, she managed to identify Antoinette's other friends, some of whom may have known Proust.
A whole world came to life, revolving around the daughters of the late nineteenth-century bourgeoisie, many of them with connections to Le Havre like the Faure family. Some boys appear too. Through their ideas, their books, their customs, what they study and what they dream of, the portrait of a whole generation emerges.
Marcel Proust's generation. Young people born to the defeat at Sedan in 1870, in a vengeful republican France. The generation of General Boulanger, of political scandal and the Dreyfus Affair, but also of schools for girls, electricity, Great Exhibitions and the Belle époque. And later the First World War.
The biographer and essayist Évelyne Bloch-Dano is the author of several prize-winning and widely translated books, including most notably biographies of Madame Zola (1997, Grand Prix of Elle readers), Madame Proust (2004, Prix Renaudot for an essay), Le Dernier Amour de George Sand (2010), but also Jardins de papier (2015), and the more personal La Biographe (2007) and Porte de Champerret (2013).
Evelyne Bloch-Dano: Une jeunesse de Marcel Proust
(Marcel Proust as a young man by Évelyne Bloch-Dano)
Collection: La Bleue
Éditions Stock Paris
Parution: 20/09/2017
304 pages
Format: 135 x 215 mm
EAN: 9782234075696
Prix: €19.50
fleursdumal.nl magazine
More in: Archive A-B, Art & Literature News, BIOGRAPHY, FDM in Paris, Marcel Proust, Proust, Marcel
---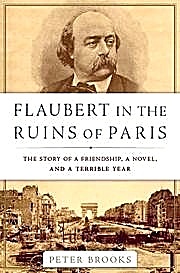 From the summer of 1870 through the spring of 1871, France suffered a humiliating defeat in its war against Prussia and witnessed bloody class warfare that culminated in the crushing of the Paris Commune. In Flaubert in the Ruins of Paris, Peter Brooks examines why Flaubert thought his recently published novel, Sentimental Education, was prophetic of the upheavals in France during this "terrible year," and how Flaubert's life and that of his compatriots were changed forever.
Brooks uses letters between Flaubert and his novelist friend and confidante George Sand to tell the story of Flaubert and his work, exploring his political commitments and his understanding of war, occupation, insurrection, and bloody political repression. Interweaving history, art history, and literary criticism—from Flaubert's magnificent novel of historical despair, to the building of the reactionary monument the Sacré-Coeur on Paris's highest summit, to the emergence of photography as historical witness—Brooks sheds new light on the pivotal moment when France redefined herself for the modern world.
Peter Brooks is Sterling Professor Emeritus of Comparative Literature at Yale University. The author of several award-winning books, Brooks currently teaches at Princeton University and lives in Alexandria, Virginia.
Flaubert in the Ruins of Paris
The Story of a Friendship, a Novel, and a Terrible Year
by Peter Brooks
Basic Books,
hardcover, 288p.,
9780465096022
Publ. date:  April 4th, 2017
Basic Books is an imprint of Perseus Books, a Hachette Book Group company.
fleursdumal.nl magazine
More in: - Book News, FDM in Paris, Gustave Flaubert, Literaire sporen
---
Michel Houellebecq 'Rester vivant' in: Le Palais de Tokyo Paris
This is not a show "about" Michel Houellebecq, but a show "by" Michel Houellebecq, demonstrating how the writer has produced a form that contributes to the reinvention of exhibitions, by mixing up literature and photography, between fact and fiction
Poet, essayist, novelist and filmmaker, Michel Houellebecq has always had close ties with the cinema and the world of the visual arts, which have accompanied and extended his reflexions since the start of his career, as the frequent allusions to them in his novels attest.
This show is a scenario, leading visitors through the writer's obsessions. Made up of sounds, photographs, installations and films he has conceived, as well as the presence of several guest artists (Robert Combas, Raphaël Sohier, Renaud Marchand and Maurice Renoma) it will offer an immersion into the world and mind of the protean creator who is Michel Houellebecq.
Curator : Jean de Loisy
An issue of the magazine PALAIS is entirely dedicated to the exhibition. Copublished with Flammarion.
An associated program will propose extensions to the exhibitions.
Exhibition From 23/06/2016 to 11/09/2016
Open every day except Tuesdays, from noon until midnight
Michel Houellebecq
Michel Houellebecq is, since the 1990s, one of the contemporary authors of French language the most translated and read in the world.
"Michel Thomas was born on the French island Réunion in 1958, his mother was a doctor and his father a mountain guide. His early years were marked by frequent moves (Savoy, Algeria, back to Réunion). His life gained a certain stability after his parents' divorce, when, at the age of six, he went to live with his paternal grandmother (whose maiden name, Houellebecq, he adopted as his penname).
His childhood was spent in Dicy, in the Yonne. Then his teenage years in Villiers-sur-Morin, in Seine-et-Marne.
After a high-school diploma, which he passed at the age of seventeen, he continued his education in Paris where, five years later, he qualified as an agronomist (specialising in vegetal ecology).
There then followed periods of unemployment intercut with periods of work (firstly to do with agronomics; then mostly for IT service providers).
1991 saw him publish his first book, as well become an administrative secretary at the Assemblée Nationale.
There, he had a brief career in the IT department. In 1996 he took unpaid leave for personal reasons, before resigning in 2008."
Magazine PALAIS #23
PALAIS magazine is dedicating its issue 23 to Michel Houellebecq's exhibition "Rester vivant", presented at the Palais de Tokyo from 23 June to 12 September 2016. This is an exceptional event, because it is the first large-scale show devoted to Michel Houellebecq as an artist. This is also a special issue of PALAIS magazine with Michel Houellebecq as guest editor-in-chief.
This issue of PALAIS magazine follows the organisation of the exhibition in chapters. Thanks to a series of unpublished interviews with Michel Houellebecq, a selection of his writings (essays, poems, novel extracts) and texts by guest authors, the issue provides a discovery of his visual universe, and its intertwining with the many creative forms which the writer uses (music, cinema, performance…).
Contents of this issue: photographs and a selection of texts by Michel Houellebecq as well as a series of interviews between Michel Houellebecq and Jean de Loisy, Yan Céh, Robert Combas (edited by Richard Leydier), Benoît Delépine, Nelly Kaprièlian, an essay by Stéphanie Moisdon and portfolios by Robert Combas, Marie-Pierre Gauthier and Renaud Marchand.
This issue of PALAIS magazine has been co-published with Flammarion.
About Michel Houellebecq's exhibition "Rester vivant"
Bilingual (French & English)
192 pages in color;
Format : 285 x 225 mm
ISSN 1 951-672X
ISBN 978-2-84711-061-6
15 € (FRANCE)
Palais de Tokyo
13 Avenue du Président Wilson,
75116 Paris, France
# More info on website Palais de Tokyo
fleursdumal.nl magazine
More in: - Book News, FDM in Paris, Histoire de France, Michel Houellebecq, Photography
---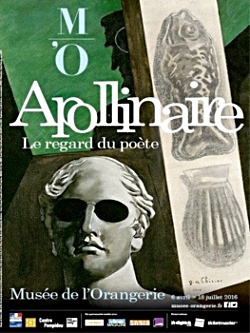 Musée de l'Orangerie, Paris
Apollinaire, the vision of the poet
Until 18 July 2016
The exhibition Apollinaire, the Eyes of the Poet looks at the period between 1902 and 1918 when Guillaume Apollinaire was active as an art critic. This period of fifteen years, seemingly a brief span, would in fact see a prodigious concentration of schools, manifestos, experiments and discoveries flourishing throughout the arts. Apollinaire's character, his artistic sensitivity and his insatiable curiosity, made him a witness, a participant and a privileged intermediary in the turbulent times of the early 20th century. With a keen eye for discovering the art of his time, Apollinaire "defined once and for all the approach of artists like Matisse, Derain, Picasso and Chirico (…) using intellectual surveying techniques not seen since Baudelaire" Breton declared in 1952.
The aim of this exhibition is to recognise the important effect that this poet-critic's discerning eye had on his era, in much the same way as Baudelaire and Mallarmé had on theirs.
Poet, critic, friend of artists and one of the first to discover African arts, Apollinaire proved to be a key player in the aesthetic revolution that led to the birth of modern art.
This exhibition aims to explore Apollinaire's mental and aesthetic universe through a thematic display: from Douanier Rousseau to Matisse, Picasso, Braque and Delaunay, from Cubism to Orphism and Surrealism, from academic sources to modernity, from tribal arts to popular arts. One section will highlight in particular the poet's links with Picasso.
The exhibition sits quite naturally in the Musée de l'Orangerie alongside the works collected by his friend Paul Guillaume, whom Apollinaire introduced into the avant-garde circles, and whose adviser he became.
Musée de l'Orangerie
Jardin des Tuileries
Place de la Concorde
Paris fr
+33 (0)1 44 77 80 07
+33 (0)1 44 50 43 00
Jours et horaires d'ouverture
Ouvert de 9h à 18h
Dernier accès : 17h15
Fermé le mardi
# Website: Le musée de l'Orangerie
fleursdumal.nl magazine
More in: Apollinaire, Guillaume, Archive A-B, Art & Literature News, Art Criticism, Exhibition Archive, FDM in Paris, SURREALISM
---
"I think that art is the only form of activity through which man shows himself to be a real individual. Through it alone, he can move beyond the animal stage because art opens onto regions dominated by neither time nor space."
Marcel Duchamp
"And yet I have drawn people's attention to the fact that art is a mirage. A mirage, just like the oasis that appears in the desert. It is very beautiful, until the moment when you die of thirst, obviously. But we do not die  of thirst in the field of art. The mirage has substance."
Marcel Duchamp, 1964
MARCEL DUCHAMP: PAINTING, EVEN
UNTIL 5 JANUARY 2015  CENTRE POMPIDOU PARIS
Through a 100-odd works brought together for the first time, the Centre Pompidou is devoting a monograph exhibition to the painted work of Marcel Duchamp. With a completely new and knowingly paradoxical approach, the exhibition is designed to show the paintings of the man who, in common modernist opinion, killed painting.
At the heart of this pictorial work and the discourse of the exhibition, visitors are invited to take a new look at the paintings and drawings that led Marcel Duchamp to create his masterpiece, known as Le Grand Verre, La mariée mise à nu par ses célibataires, même (The Bride Stripped Bare by her Suitors, Even (The Large Glass)), which was begun in 1910 and declared unfinished by the artist in 1923.
To situate this work in the context of a long and complex creative process, Duchamp conscientiously  gathered his paintings together in the hands of a small circle of collectors, and replicated them in his Boîte-en-Valise (Box in a Suitcase) for posterity and those he called «the viewers».
Little-known in Europe, these paintings (now mostly in the Philadelphia Museum of Art) have been reunited at the Centre Pompidou, surrounded by the pictorial, scientific and technical sources, as well those acquired from books, that Duchamp drew on during those crucial and fertile years. The exhibition thus provides new keys for more clearly interpreting and understanding a programmatic work that is also a manifesto.
From humorous drawings to the Nu descendant l'escalier, from mathematics to the theme of the «Bride», from works on perspective to the films of Etienne-Jules Marey and Georges Méliès, from Impressionism to Cubism, and from Cranach the Elder to Edouard Manet and Odilon Redon, by way of Francis Picabia and František Kupka, the circuit takes the public step by step through the construction of one of modern art's richest and most fascinating works, Le Grand Verre, with the aid of essential and unexpected references. The exhibition reveals Duchamp's pictorial studies, his Fauve period, the influence of Symbolism, his Cubist explorations, and the nonsense and humour that imbued his work, notably through the artist's original notes, now in the Centre Pompidou.
It highlights his interest in literature and words, as well as in the optical, physical and mechanical sciences.
With Marcel Duchamp. La peinture, même., the Centre Pompidou helps to write the history of the art of our times, providing a fresh look at the work of one of the most iconic figures in 20th century art.
MARCEL DUCHAMP
PAINTING, EVEN.
24 SEPTEMBER 2014 – 5 JANUARY 2015
CENTRE POMPIDOU PARIS
GALERIE 2, LEVEL 6
# More informatie website Centre Pompidou
fleursdumal.nl magazine
More in: - Objets Trouvés (Ready-Mades), Art & Literature News, Dada, FDM in Paris, Marcel Duchamp
---
Maison de la Poésie Paris
Samedi 1 février 2014 – 14H00
Films & Poésie
"DE / SUR, films de poètes, films sur la poésie"
Samedi 1 février 2014 – 14H00 Films & Poésie De plus en plus de poètes ont une pratique filmique et tournent des films de poésie, libres dans leur forme, souvent remarquables et peu montrés. Le cinéma documentaire s'aventure quant à lui à la rencontre du champ poétique, des poètes et de leur œuvre. Des films de poètes, des films sur le champ poétique : la frontière tombe, quand les poètes filment les leurs… Une journée pour les découvrir, pour un événement à suivre…   Première séquence 14h00 : « Amadou Lamine Sall, la poésie de l'action » de Abdoul Karim Ndiaye (Sénégal, 2012, 52 min)   15h00 : « Dans les jardins de mon père[…]
Première séquence
14h00 : « Amadou Lamine Sall, la poésie de l'action » de Abdoul Karim Ndiaye (Sénégal, 2012, 52 min)
15h00 : « Dans les jardins de mon père », un portrait de Bernard Vargaftig par Valérie Minetto et Cécile Vargaftig (France, 2008, 57 min)
16h15 : « Quatre », portraits de Bernard Heidsieck, Henri Chopin, Jean-Luc Parant et Maurice Lemaître par Frédéric Acquaviva (France, 2007-2009, 60 min)
17h30 : « Poets of protest : Hand made », un portrait du poète palestinien Mazen Maarouf par Roxana Vilk (Grande Bretagne-Liban, 2012, 23 min)
18h00 : « A Dog's life » de Alexandru Solomon, texte de Mircea Cartarescu (Roumanie, 1998, 23 min)
18h30 : pause / rencontre
Seconde séquence
19h30 : « Terre ingrate mais pas totalement » de Jacques-Henri Michot et Alain Puel (France, 2010, 26 min)
20h00 : « Objet-lumière » de Jean-Marie Gleize et Éric Pellet (France, 2006, 18 min)
20h30 : « La Fille du Far West » de Jérôme Game, Nebahat Avcioglu et Valérie Kempeneers (France, 2013, 43 min)
21h30 : « Il est important de penser » de Katalin Molnár et David Christoffel, hommage à Christophe Tarkos (France, 2009, 63 min)
Agenda Maison de la Poésie de FÉVRIER 2014
DE/SUR, DES FILMS DE ET SUR LES POETES
du samedi 01 février 2014 à 14h00
au samedi 01 février 2014 à 19h30
L'ANIMAL CELESTE
du dimanche 02 février 2014 à 15h30
au dimanche 02 février 2014 à 17h30
ECHAPPEES #3
le lundi 03 février 2014 à 19h00
LA PETITE COMMUNISTE QUI NE SOURIAIT JAMAIS
le lundi 03 février 2014 à 20h00
JACQUES JOUET-DU JOUR
le mardi 04 février 2014 à 19h00
LE MONOLOGUE DE MOLLY BLOOM
le mardi 04 février 2014 à 20h30

GERARD GENETTE-EPILOGUE
le jeudi 06 février 2014 à 19h00
LE GARCON COUSU-MONOLOGUE
le vendredi 07 février 2014 à 20h00
BASTIEN LALLEMANT, AUTEURS ET MUSICIENS INVITES
le dimanche 09 février 2014 à 15h00

ECHAPPEES #4
le lundi 10 février 2014 à 19h00
ALAA EL ASWANY-AUTOMOBILE CLUB D'EGYPTE
le lundi 10 février 2014 à 19h30
UN TROU ENORME DANS LE CIEL
le mardi 11 février 2014 à 19h00
CHEVAL BLANC ET AGNES DEBORD-COLLEGE ROUGE
le mardi 11 février 2014 à 20h00
CHARLES JULIET-APAISEMENT, JOURNAL VII
le jeudi 13 février 2014 à 19h00
EN CE JOUR DE SAINT-VALENTIN . . .
le vendredi 14 février 2014 à 19h00
LES EVAPORES
le dimanche 16 février 2014 à 17h00
VALERE NOVARINA-L'ENVERS DE L'ESPRIT
le mardi 18 février 2014 à 19h30
VALERE NOVARINA-L'INQUIETUDE
le mercredi 19 février 2014 à 20h30
VALERE NOVARINA-LE DISCOURS AUX ANIMAUX
le jeudi 20 février 2014 à 20h30
Maison de la Poésie
Passage Molière
157, rue Saint-Martin – 75003 Paris
M° Rambuteau – RER Les Halles
# website Maison de la Poésie Paris
fleursdumal.nl magazine
More in: Art & Literature News, FDM in Paris, Literary Events
---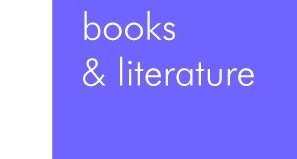 Columbia University et la Bibliothèque nationale de France presente:
Festival des Ecrivains du Monde
20, 21 & 22 septembre 2013 Paris
23 & 24 septembre Lyon
Rencontrez en un seul week-end 30 écrivains de renommée mondiale : Chimamanda Ngozi Adichie, John Banville, Richard Ford, David Grossman, Ma Jian, Amin Maalouf, Petros Markaris, Catherine Millet, Michael Ondaatje, Salman Rushdie, Edmund White et beaucoup d'autres.
Friday,
September 20
19:00 – 20:00
Petros Markaris in Conversation – Language and Identity
Maison de la Poésie
Petros Markaris joins us for one night only on his way to Italy. Born in Turkey to a Greek mother and Armenian father, he became a Greek citizen in 1974. Prior to that, because of his father's Armenian status, he had no citizenship. Join us for a special conversation with this acclaimed Greek dramaturge, screenwriter and novelist, whose Costas Haritos series of books (seven novels and one collection of short stories, to date) have won him audiences across the globe. He has translated Brecht and Goethe and is joined by novelist and Le Point editor, Christophe Ono-dit-Biot, for a conversation about language, identity and Greece's mean streets.
Participants: Petros Markaris and Christophe Ono-dit-Biot
20:00 – 21:30
Reading Around the World
Centre Culturel Irlandais
We celebrate the inaugural Festival des Écrivains du Monde, with an international reading under the stars. Don't miss this truly globetrotting event where you'll be transported to Nigeria with Chimamanda Ngozi Adichie (Half of a Yellow Sun), China with Ma Jian (The Noodle Maker), Israel with that country's most celebrated author David Grossman (To The End of the Land), Turkey with Elif Shafak (The Bastard of Istanbul), Egypt with novelist and social commentator, Ahdaf Soueif (The Map of Love), before heading to Ireland with Booker Prize winner John Banville (The Sea), and to a place completely foreign to most of us — the world of living under police protection with Salman Rushdie (Joseph Anton). Enjoy this extraordinary line-up of writers from across the globe, reading in their own languages with translations provided so you can read along.
Participants: Chimamanda Ngozi Adichie, John Banville, David Grossman, Ma Jian, Salman Rushdie, Elif Shafak, Antonio Skármeta, and Ahdaf Soueif
20:30 – 21:30
Edmund White in Conversation
Maison de la Poésie
Edmund White's many awards and distinctions include membership in the American Academy of Arts and Letters as well as an Officier of France's equivalent, l'Ordre des Arts et des lettres. White is an acclaimed novelist, memoirist, and essayist who writes predominantly on questions of same-sex love. From 1983 to 1990 he lived in France and was involved in the foundation of the French HIV/AIDS organization, AIDES. After returning to America, White maintained his interest in France and French literature, publishing Genet: a biography; Our Paris: sketches from memory; Marcel Proust; The Flaneur: a stroll through the paradoxes of Paris; and Rimbaud. Join him for a discussion with the head of Columbia University's French department, Elisabeth Ladenson, about the influence of France on his literature and life.
Participants: Edmund White and Elisabeth Ladenson
22:00 – 23:30
The Translation Slam
Maison de la Poésie
his fun interactive event began in Montreal, made its way to NY where it is a Festival favorite at the PEN World Voices Festival, and now arrives to delight audiences in Paris. The Translation Slam delves into the change that happens when one text is translated into another language. The battle plays out in an onstage Slam, wherein writers read from their work in its original language, followed by a translator who will choose French words to replace the original text. By the end of the night, you'll have first-hand experience of how easy it is for words to get lost in translation and have an all-new appreciation for the unsung heroes of literature – the translators!
Participants: Sandro Veronesi, Lila Azam Zanganeh, Dany Laferrière, Xavier Combe and six extraordinary translators
Saturday,
September 21
11:00 – 12:30
A Coffee with Catherine Millet Garden at the Musée Eugène Delacroix
Join us in the tranquil garden at the Musée Eugène Delacroix for conversation and coffee with Catherine Millet, author and founder of the esteemed magazine Art Press. Along with Dominique de Font-Réaulx, Director of the Museum, Catherine Millet will explore the crossovers and parallels between visual arts and literature. This morning's conversation draws inspiration from the Museum's current exhibition – Delacroix the Writer – a fascinating exploration of the literary works of one of the 19th century's great visual artists, Eugène Delacroix. Did we mention there'll be pastries to go with your coffee?
Participants: Catherine Millet and Dominique de Font-Réaulx
12:00 – 13:00
John Banville in Conversation – When Prose meets Poetry
Maison de la Poésie
"Book for book, there simply isn't a better novelist writing today than John Banville. If that makes him "the best," then I can live with it." Richard Ford
John Banville the author of some 20 books penned in his own name but also writes internationally acclaimed noir fiction under the pseudonym, Benjamin Black. He's an often-mentioned contender for the Nobel Prize in Literature and has been quoted as saying his goal is to give his prose "the kind of denseness and thickness that poetry has," and that he is "trying to blend poetry and fiction into some new form." Could there be a better setting than The House of Poetry for this special conversation with a master of English and the Adjunct Director of programming at France Culture?
Participants: John Banville and Sandrine Treiner
12:30 – 13:30
David Grossman in Conversation – The Language of Grief
Théâtre des Abbesses
David Grossman was born in Jerusalem in 1954. He is a grand figure of Israeli literature whose work is known and respected the world over. He writes novels, essays, children's books, and non-fiction. Among them, The Book of Intimate Grammar, The Zig-Zag Kid, and See Under: Love. In 2006, he held a press conference with fellow writers Amos Oz and A.B. Yehoshua urging the Israeli government to implement a ceasefire with Lebanon. His book, To the End of Land was written partly after the death of his youngest son, Uri, during the war in Lebanon. This deeply moving novel was awarded the prestigious Prix Médicis Étranger in 2011. Since then he has written a number of poems about the impossibility of mourning a child. He says, "I feel poetry is more the language of grief than prose." Don't miss this conversation with a grand figure of literature and humanity with Le Monde's Emilie Grangerary.
Participants: David Grossman and Emilie Grangerary
13:00 – 14:00
Nadeem Aslam in Conversation – Love and Conflict
Le Monde – Auditorium
Nadeem Aslam was born in 1966 in Gujranwala, a Punjabi town north of Lahore and published his first story at the age of 13 in a local newspaper in his native language of Urdu. In 1980, his family went into exile and eventually settled in West Yorkshire. Aslam learned to speak and write in English by copying out entire novels by hand. Since then, he's written four highly praised novels. In an essay for Granta's 2010 edition on Pakistan, Aslam wrote that literature is a "powerful instrument against injustice." About his latest novel, The Blind Man's Garden, Leyla Sanai wrote in The Independent on Sunday: "Once or twice a year, a book stuns me. The Blind Man's Garden has done just that." She notes that the book is dense with rich imagery, sage reflections, and immaculate prose. The Independent called it, "A monumental novel of love and conflict," and declared it "breathtaking." Today Pulitzer Prize winning journalist and Dean of Columbia University's school of Journalism, Steve Coll, joins him for a discussion about literature and war.
Participants: Nadeem Aslam and Steve Coll
13:30 – 14:30
Amin Maalouf in Conversation – Identity and Conflict
Bibliothèque nationale de France – Grand Auditorium
Amin Maalouf was born in Beirut but left there in 1976 after the outbreak of civil war. Since then, he has lived in France and writes in French, despite it being his second language. His many award-winning works, including The Rock of Tanios, The Gardens of Light, Balthasar's Odyssey, and most recently Origins, his most autobiographical book to date, deal with questions of identity and the experiences of civil war. Characters are often caught between languages, religions and countries. Crusades through Arab Eyes is his best known work of non-fiction. He is also a respected opera librettist. Today he's in conversation with France Culture's Director, Olivier Poivre d'Avor about war, identity, language, and what it means to be a novelist who writes operas.
Participants: Amin Maalouf and Olivier Poivre d'Avor
14:00 – 15:00
Deborah Eisenberg in Conversation: Short Form Fiction
Maison de la Poésie
Deborah Eisenberg didn't start writing until she was in her thirties and even then was a reluctant starter. Yet she has been awarded the PEN/Faulkner Award for Fiction, and is a member of the Academy of Arts and Letters, among other distinctions. Reviewing her collection of short stories, Twilight of the Superheroes, The New York Times Book Review named Eisenberg , "one of the most important fiction writers now at work."
A playwright and actress, Eisenberg will be joining us in Paris hot off the boards of her acclaimed performance in Wallace Shawn's The Designated Mourner, in which she starred alongside Shawn. She writes for The New York Review of Books and The New Yorker, among other leading periodicals, and today joins us for a conversation about short-form fiction with Transfuge editor Oriane Jeancourt.
Participants: Deborah Eisenberg and Oriane Jeancourt
14:00 – 15:00
Walter Mosley in Conversation – The Mean Streets
Théâtre des Abbesses
Walter Mosley is a writer who is hard to characterize. He writes hugely popular and compelling crime novels, for which he is perhaps best known, but that's by no means the extent of his talent. He also writes essays, science fiction, screenplays for films and scripts for television. Since he began writing at the age of 34, he has published at least a book a year – oftentimes two – and writes every single day without exception. His most popular protagonist of his crime novels, Easy Rawlins, is an unforgettable character steeped in the violent atmosphere of segregated Los Angeles in the 50s and 60s. Mosley's works have been translated into 21 languages and he has some heavy-hitting fans. In 1992, then-presidential candidate Bill Clinton named Mosley as one of his favorite writers. And who are Walter Mosley's literary heroes? He'll discuss this and much more with sociologist, anthropologist and co-director of Communications, Nicole Lapierre.
Participants: Walter Mosley and Nicole Lapierre
14:30 – 15:30
Elif Shafak in Conversation – Reimagining East and West
Le Monde – Auditorium
Elif Shafak is a Chevalier des Arts et Lettres and is the bestselling author of a dozen books. She writes in both Turkish and in English and, in 2010, gave a TED talk – watched by more than 600,000 people on the Internet – about the role of literature in helping break down social, cultural and political barriers. Istanbul is central to many of her works and she says that it is there that, "you understand, perhaps not intellectually but intuitively, that East and West are ultimately imaginary ideas, ones that can be de-imagined and re-imagined." Today she is joined by Susie Nicklin, Chair of The Marsh Agency Ltd., formerly Director of Literature at the British Council and Director of English PEN, for a wide-ranging discussion.
Participants: Elif Shafak and Susie Nicklin
15:30 – 17:00
The Graphic Novel
Maison de la Poésie
A writer once quipped that the only difference between a graphic novel and a comic book is "the binding." Others argue there's a lot more to it than that. For now, we'll settle with the term graphic novel and ask the opinion of their creators and publishers as to the exact distinction. Antonin Baudy, working under the pseudonym Abel Lanzac, chose the graphic novel form to write about his experience working at the French Ministry of Foreign Affairs, in Quai d'Orsay. Born in Alexandria, Nadja is the author of several graphic novels: The Man of My Dreams and Les Filles de Montparnasse. Join Antonin Baudry, Nadja, and Florence Noiville of Le Monde for a fascinating look at one of the fastest growing genres in book publishing today and a discussion about why the form can stretch itself in so many different directions.
Participants: Antonin Baudry, Nadja, and Florence Noiville
15:30 – 16:30
Michael Ondaatje in Conversation – Poetry in Fiction
Bibliothèque nationale de France – Grand Auditorium
Michael Ondaatje was born in Sri Lanka and now lives in Canada. He first shot to international literary stardom with his award-winning novel, The English Patient, which was adapted to the film of the same name starring Kristin Scott Thomas, Ralph Fiennes, Juliette Binoche, and Willem Dafoe. The language of his novels bear the hallmarks of a poet and a master of language and include In the Skin of the Lion and Coming Through Slaughter, Anil's Ghost and, most recently, The Cat's Table. A novelist of the highest order, he is also a poet and essayist and today he'll be in conversation about his work with Raphaël Bourgois, editor-in-chief of France Culture's, La Grande Table.
Participants: Michael Ondaatje and Raphaël Bourgois
16:00 – 17:00
Globalization and Literature
Théâtre des Abbesses
It was initially predicted that globalization would have a particularly positive impact on literature for writers in smaller nations writing in less popular languages. Publishers and writers alike hoped that globalization might break down barriers of borders and language, opening up new markets in the process. Has that really happened? Or has globalization had a negative impact on writers and their ability to have their work published in new countries and translated into other languages? Our distinguished panel discuss the various impacts of globalization on their work – good and bad; expected and unexpected with Gayatri Chakravorty Spivak, Professor in the Humanities at Columbia University.
Participants: Vassalis Alexakis, Nadeem Aslam, Amin Maalouf, and Gayatri Chakravorty Spivak
16:30 – 17:30
Ahdaf Soueif – The Writer as Activist
Le Monde – Auditorium
Ahdaf Soueif is an Egyptian author, activist and social commentator who writes in English, although her Arabic readers say they can hear their language in her writing. Her many books include the Man Booker Prize finalist, The Map of Love. Most recently, she's written about the first year of the Egyptian revolution in Cairo: My City, Our Revolution. Join her for an intimate presentation and back and forth with you, the audience.
Participants: Ahdaf Soueif
17:00 – 18:00
Chimamanda Ngozi Adichie and Marie Darrieussecq in conversation –
Literary Stereotypes and Identity
La Bibliothèque nationale de France – Grand Auditorium
himamanda Ngozi Adichie was born in Nigeria and moved to the United States at the age of 19. Her first novel, Purple Hibiscus, was awarded the Commonwealth Writers' Prize in 2005 and her second novel, Half of a Yellow Sun, won the Orange Prize for Fiction after its publication in 2007. Her most recent book is a collection of short stories entitled The Thing Around Your Neck. Chimamanda is joined today by French novelist and psychoanalyst Marie Darrieussecq, whose novels include Truismes, Tom est Mort, Clèves, and most recently, Il faut beaucoup aimer les hommes, among others. Together they'll discuss with Le Monde's Catherine Simon, the idea of identity in literature and where the themes of their latest books overlap.
Participants: Chimanada Ngozi Adichie, Marie Darrieussecq, and Catherine Simon
18:00 – 19:00
Ishmael Beah in Conversation – Children with Guns
Maison de la Poésie
When rebels invaded Ishmael Beah's hometown, Mogbwemo, located in the Southern Province of Sierra Leone, he was forced to flee. Separated from his family, he spent months wandering south with a group of other boys until, at the age of 13, he was forced to become a child soldier, fighting for almost three years before he was rescued by UNICEF. Beah now lives in the United States and is the author of New York Times bestselling memoir, A Long Way Gone: Memoirs of a Boy Soldier, about his experiences in the war. He is a UNICEF advocate for Children Affected by War, a member of the Human Rights Watch Children's Advisory Committee and has spoken before the United Nations, and the Council on Foreign Relations. He's currently working on his next book, a novel, and joins us for a wide-ranging conversation about his extraordinary life and work with Transfuge's Damien Aubel.
Participants: Ishmael Beah and Damien Aubel
19:30 – 21:00
Adaptation
Maison de la Poésie
oin these acclaimed authors and Didier Pourquery of Le Monde for a discussion about what happens when their work is adapted to the big screen. The recently released film, No, starring Gael Garcia Bernal, was based on an unpublished play by Antonio Skármeta, which he has since released as a novel entitled, The Days of the Rainbow. Sandro Veronesi's 2008 Prix Femina winning novel, Chaos Calme, was directed by Antonello Grimaldi for the film version of the same name, starring Nanni Moretti. Dany Laferrière's first novel, How to Make Love to a Negro Without Getting Tired was adapted for the screen by Jacques W. Benoit, and the film, Heading South, was adapted from three of his short stories.
Participants: Antonio Skármeta, Sandro Veronesi, Dany Laferrière and Didier Pourquery
20:00 – 21:00
Richard Ford in Conversation – Canada
Auditorium du Louvre
Celebrating the French release of his new novel Canada, award-winning American novelist Richard Ford will be in conversation with Le Point's Christophe Ono-dit-Biot for a discussion about one of Canada's big themes – the imperceptible slide from normal to not normal, and how easily that slide can cross over to the point of no return. Richard Ford's novel, Independence Day became the only book to be awarded both the PEN Faulkner and Pulitzer prizes. Don't miss this fascinating conversation about borders and crossing overs – both physical and metaphysical – and the daring it takes for a writer to give away a novel's plot in its first sentences.
Participants: Richard Ford and Christophe Ono-dit-Biot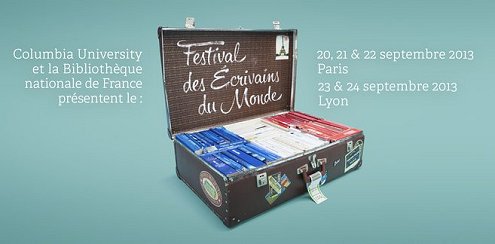 Sunday,
September 22
11:30 – 13:00
An Architectural and Literary
Walking Tour of Paris
Come on a fascinating tour of two of the central neighborhoods of Paris — the Ile de la Cité, and the Marais district. The tour will be conducted in English and led by Patrick O'Connor, Columbia's Adjunct Assistant Professor of Architecture, Planning and Preservation. Old and new mix in a visibly fascinating way here, telling the story of the periods and peoples — from ancient Roman settlers to Résistance fighters to famous Parisian authors — who helped shape the city's history.
This tour will be available to fifteen participants so we encourage you to book fast if you wish to attend. The meeting place for the tour will be given once your reservation is made.
13:00 – 14:00
Poetry Reading
Maison de la Poésie
Join us at the home of poetry, the Maison de la Poésie, for an afternoon of beautiful readings with four extraordinary poets. Contemporary Poets says Michael Ondaatje, "writes for the eye and the ear simultaneously." Cécile Mainardi, joins us from her home in Nice and is the author of more than 10 collections. Her most recent book, Rose activité mortelle, was awarded the Prix de l'Académie française. Grégoire Leménager, in the Nouvel Observateur, says Dany Laferrière's recent, The Enigma of the Return, which moves fluidly between free verse and prose, "is a magnificent book." Winner of the Grand Prix de Poésie de l'Academie française and the Prix Goncourt for poetry, and author of some 75 collections, Jacques Réda takes us out into the streets of Paris and the world of music. Not to be missed.
Participants: Dany Laferrière, Cécile Mainardi,
Michael Ondaatje, and Jacques Réda
13:00 – 14:00
Sandro Veronesi in Conversation- XY
Reid Hall
Sandro Veronesi earned a degree in architecture before deciding to devote his life to words. He is the author of ten works of fiction including Chaos calme (Quiet Chaos) the winner of Italy's most prestigious Strega Prize. Caos Calmo was adapted for a film of the same name, directed by Antonello Grimaldi. Like many of his other novels, the book is about family and relationships and, in this case, what happens when they are ripped apart and how lives can slowly and meticulously be put back together after tragedy. Veronesi's non-fiction writing is on topics as diverse as soccer and rock music and he has also written a play, a screenplay and a book for children. Today, however, he talks about his most recent novel, XY, with Florence Noiville of Le Monde.
Participants: Sandro Veronesi and Florence Noiville
14:00 – 15:30
An Architectural and Literary
Walking Tour of Paris
Come on a fascinating tour of two of the central neighborhoods of Paris—the Ile de la Cité, and the Marais district. The tour will be conducted in English and led by Patrick O'Connor, Columbia's Adjunct Assistant Professor of Architecture, Planning and Preservation. Old and new mix in a visibly fascinating way here, telling the story of the periods and peoples— from ancient Roman settlers to Résistance fighters to famous Parisian authors—who helped shape the city's history.
This tour will be available to fifteen participants so we encourage you to book fast if you wish to attend. The meeting place for the tour will be given once your reservation is made.
14:30 – 15:30
Vassilis Alexakis in Conversation – Native Tongue
Reid Hall
Vassilis Alexakis arrived in Paris in 1968 as an exile from Greece's military junta. Here he has stayed although he returns regularly to Greece and draws on both Greek and French culture in his many works of award-winning fiction, which include Avant, La lange maternelle, and, most recently, L'enfant grec. He is a writer deeply interested in language. He wrote his first four novels in French and then, to prove to himself that he could, wrote his fifth in Greek and then translated it into French. Since then – the early 80's – he has written each of his books in both languages. His writing combines history and autobiography and is deeply funny and is joined today in conversation with Jean-Baptiste Harang, former literary critic of Liberation.
Participants: Vassilis Alexakis and Jean-Baptiste Harang
14:30 – 16:00
Exile
Maison de la Poésie
Our four guests have very different styles. Some write fiction, others write non-fiction. Two of our guests have penned autobiographies of very different natures. However, there is one thing that unites them all. Each knows what it is like to be the outsider, to be exiled. Lila Azam Zanganeh – born in France to exiled Iranian parents – has written a a book about Nabokov – himself an exile – that combines fiction and non-fiction. Ishmael Beah left Sierra Leone after serving as a boy soldier there, while Antonio Skármeta fled from Chile during the Pinochet years. Ma Jian packed his camera, some rice coupons, a little money and Walt Whitman's Leaves of Grass, and for three years wandered China's hinterland before fleeing it. Journalist Kerenn Elkaim asks the question: What impact has exile had on their work as observers and documenters of the human condition?
Participants: Lila Azam Zanganeh, Ishmael Beah,
Antonio Skármeta, Ma Jian, and Kerenn Elkaim.
16:00 – 17:00
France – America
Reid Hall
The prestigious France-Ameriques Prize, was established in 1987 and is awarded to one French writer who writes about the United States and one American author who writes about France. Heading up the panel of eight distinguished jurors is author, Amin Maalouf and this year's acclaimed winners of the Prize are Edmund White and Bertrand Van Ruymbeke. Don't miss this year's recipients of the France-Ameriques prize who join us for a discussion about the challenges and rewards of writing about another country.
Participants: Edmund White, Bertrand Van Ruymbeke, and Amin Maalouf
16:30 – 18:00
Fact and Fiction
Maison de la Poésie
Today Carol Gluck, Professor of History at Columbia University asks our distinguished guests whether there is anything more real than imagination? With Walter Mosley, who does a great deal of historical research for his Easy Rawlin's crime novels, Deborah Eisenberg, whose short stories often read like they have come from life, Ma Jian who has written memoir as well as many novels and Lila Azam Zanganeh whose book, The Enchanter is a combination of fact and fiction.
Participants: Walter Mosley, Deborah Eisenberg, Ma Jian, Lila Azam Zanganeh, and Carol Gluck
18:30 – 20:00
A musical interlude with Véronique Ovaldé and Bertrand Soulier
Maison de la Poésie
Véronique Ovaldé's La Grâce des Brigands is the story of Maria Cristina Väätonen. Leaving behind a small-minded town in the North along with her taciturn father, a bigoted mother and a jealous sister, she arrives in Santa Monica, Los Angeles at the beginning of the 1970s. Here she becomes committed to write a novel she hopes will settle a few old scores with her family and finds herself in the arms of a troubled writer, Rafael Claramunt who has fallen from grace and we don't know if he is going to find himself as a Pygmalion or an impostor… Marvelous reader, Véronique Ovaldé is joined for this special evening by composer Bertrand Soulier who she describes as "a composer who sings, smokes, and loves quite exclusively to the end." Nothing like the character Rafael Claramunt from the novel! This musical event was created in February 2012 for the Tandem Festival.
Participants: Véronique Ovaldé and Bertrand Soulier
20:00 – 21:00
Salman Rushdie in Conversation
Auditorium du Louvre
In 1981, Salman Rushdie's second novel, Midnight's Children, was awarded the Booker Prize for Fiction among other accolades. In 1993, that same novel was judged to be the 'Booker of Bookers', the best novel to have won the Booker Prize for Fiction in the award's 25-year history. The novel has just been released as a film for which Rushdie was screenwriter and narrator. Rushdie's fourth novel, The Satanic Verses, led the Iranian religious authorities to issue a fatwa against him. Despite the fatwa, the novel was also shortlisted for the Booker Prize and won the Whitbread Prize. But that edict from Iran sent the author into police protection and a life of bodyguards, death, and danger. Tonight, with Nelly Kaprièlian, literary editor of Les Inrocks, Rushdie discusses his most recent book, Joseph Anton, which describes his years in hiding. They'll talk about how a writer can survive and continue to write when his everyday movements are monitored and controlled, and much of life is simply out of his hands.
Participants : Salman Rushdie and Nelly Kapriélian
Monday,
September 23
The Festival des Écrivains du Monde heads to Lyon
19:30
An Intimate Conversation with Richard Ford
Institution des Chartreux, Lyon
Celebrating the French release of his new book, Canada, Richard Ford will be in conversation with Josyane Savigneau, writer and journalist with Le Monde.
Canada explores the loneliness of American life from the perspective of a fifteen-year-old boy and the brutal impact of parental foolishness on his life. Richard Ford's novel, Independence Day, received both the Pulitzer Prize and the PEN Faulkner Award for Fiction, the only book to do so. His books investigate the intimacy and complexities of daily life. Please join us for an inspired evening.
Tuesday,
September 24 
Lyon 20:00
A Conversation with Amin Maalouf & Nadeem Aslam
Théâtre de la Croix-Rousse, Lyon
Join us for a special evening with Amin Maalouf and Nadeem Aslam in Lyon for a conversation with Sandrine Treiner, writer and deputy manager and programming director of France Culture about home and the consequences of leaving it behind.
Lost or found, with nostalgia or regret or longing—how do we see and speak about the country where we were born once we've left it behind? What is the desire to leave or to stay? How does our native country surface and show itself in writing?
Born into the Christian minority in Lebanon and settled in France since 1976, Amin Maalouf's first book, The Crusades Through Arab Eyes, was a huge success and remains in print after more than twenty years. Winner of the Prix Goncourt for The Rock of Tanios in 1993, he is the author of many books, including Ports of Call, Origins: A Memoir, and On Identity. He has been a member of l'Académie française since 2011.
Born in Pakistan, Nadeem Aslam moved with his family to the UK as a teenager when his father, a Communist, fled President Zia's regime. His 2004 novel, Maps for Lost Lovers, was longlisted for the Booker Prize and received numerous awards. Author of three other novels, his most recent is The Wasted Vigil. Nadeem Aslam's work is published in more than ten countries.
≡ Website Festival des Ecrivains du Monde
fleursdumal.nl magazine for art & literature
More in: Art & Literature News, FDM in Paris
---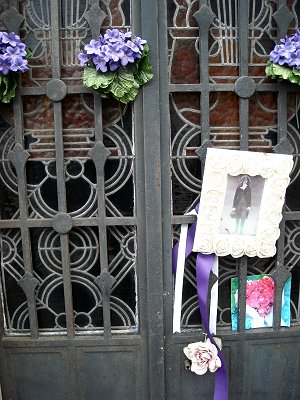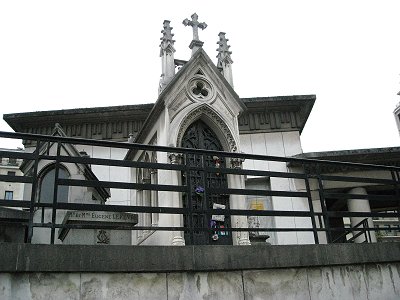 Renée Vivien  (1877–1909)
born Pauline Mary Tarn (11 June 1877 – 18 November 1909) was a writer and poet.
She was born in London and has been buried in Paris in Cimetière de Passy.
photos: jef van kempen 2011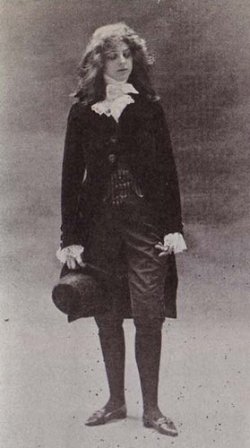 fleursdumal.nl magazine
More in: FDM in Paris, Galerie des Morts, Renée Vivien, Vivien, Renée
---
Older Entries »
Thank you for reading FLEURSDUMAL.NL - magazine for art & literature