Oliver Sacks
·
Bill HAYES: Insomniac City. New York, Oliver, and Me
·
IN MEMORIAM NEUROLOOG EN SCHRIJVER: OLIVER SACKS (1933 – 2015)
"A beautifully written once-in-a-lifetime book, about love, about life, soul, and the wonderful loving genius Oliver Sacks, and New York, and laughter and all of creation." – Anne Lamott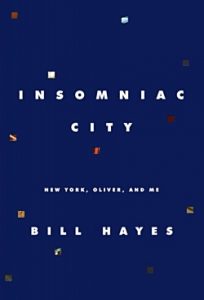 Bill Hayes came to New York City with a one-way ticket, all of his belongings, and only the vaguest idea of how he would get by. But, at forty-eight years old, having spent decades in San Francisco, he wanted a change. Grieving over the recent death of his partner, Hayes discovered quickly that the city, however ruthless its reputation, can also be a profoundly consoling place.
Within the city's incessant rhythms, Hayes found companionship in unlikely sources—in the tree branches framed by his apartment window, in the sight of the Empire State and Chrysler buildings against the night sky, and in New Yorkers themselves, those strangers who, striving side by side, sometimes turn to face one another. A lifelong insomniac, Hayes took to wandering the city at night with a camera, gazing up at skyscrapers, meandering through deserted parks, and having chance encounters with other sleepless city dwellers. And he fell in love again, against all expectations, with his friend and neighbor, Oliver Sacks.
The stories in Insomniac City are drawn together by Hayes' generosity of spirit, and by his photographs of urbanites that find beauty even in the ordinary. Bookended by two painful losses in Hayes' life, this memoir is both a meditation on grief and a celebration of ongoing life. It's also a love song to the city—not just to New York, but to all cities, and to all who have felt the particular magic and solace they offer.
"Insomniac City is a beautiful memoir in which Oliver Sacks comes wonderfully to life–a double portrait that also provides a vivid picture of New York City's neighborhoods and people. The ending is exquisitely wrought, heartrending and joyous." – Joyce Carol Oates,
Title: Insomniac City
Subtitle: New York, Oliver, and Me
Author: Bill Hayes
Publisher: Bloomsbury USA
Format Hardcover
ISBN-10 1620404931
ISBN-13 9781620404935
2017, 304 pp.
fleursdumal.nl magazine
More in: - Book News, Art & Literature News, BOOKS. The final chapter?, FDM in New York, Oliver Sacks, Photography
---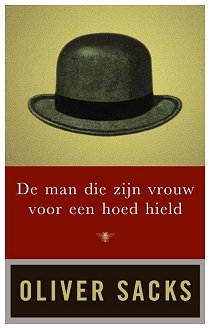 De bekende neuroloog en schrijver Oliver Sacks is op 30 augustus overleden in New York. Sacks maakte begin dit jaar bekend dat hij al geruime tijd ziek was.  Hij leed aan kanker.
Oliver Sacks is een van 's werelds populairste schrijvers over neurologische onderwerpen. Een van zijn bekendste boeken is The Man Who Mistook His Wife for a Hat (1985), waarin hij bijzondere neurologische afwijkingen beschreef. Zijn boek Awakenings (1973) werd in 1990 verfilmd, met Robin Williams als Oliver Sacks. Awakenings gaat over de tientallen overlevenden van de grote slaapziekte-epidemie in de jaren twintig, die Sacks aantrof in het Beth Abraham Hospital in de Bronx. Na een experimentele behandeling met L-dopa 'ontwaken' zijn patiënten uit hun lethargie. Sacks besluit om zijn bevindingen te publiceren als een verzameling gevalstudies. Zijn boek Awakenings zou ook over de hele wereld bekend worden.
Bibliografie
1970 Migraine – Migraine
1973 Awakenings – Ontwaken in verbijstering
1984 A leg to stand on – Een been om op te staan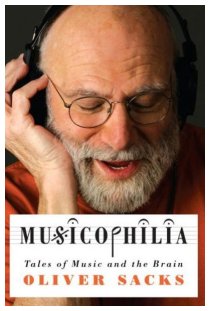 1985 The man who mistook his wife for a hat – De man die zijn vrouw voor een hoed hield
1989 Seeing voices – Stemmen zien: reis naar de wereld van de doven
1995 Anthropologist on Mars – Een antropoloog op Mars
1997 The island of the colorblind – Het eiland der kleurenblinden
2001 Uncle Tungsten: memories of a chemical boyhood – Oom Wolfraam en mijn chemische jeugd
2002 Oaxaca journal – Mexicaans dagboek
2007 Musicophilia – Musicofilia
Oliver Wolf Sacks (Londen, 9 juli 1933 – New York, 30 augustus 2015)
fleursdumal.nl magazine
More in: Archive S-T, In Memoriam, Oliver Sacks
---
Thank you for reading FLEURSDUMAL.NL - magazine for art & literature