EXHIBITION – art, art history, photos, paintings, drawings, sculpture, ready-mades, video, performing arts, collages, gallery, etc.
«« Previous page
·
Hans Ebeling Koning: Vegetation
·
Gerald Janecek: Everything Has Already Been Written. Moscow Conceptualist Poetry and Performance
·
Tentoonstelling Maartje Korstanje: Unexpected Guests
·
BODY MATTERS: Anam Cara – Dwelling Body (performance opera) in Venice (It)
·
Nieuwe publicatie van: PARK – platform for visual arts
·
Hugo Ball: Der Henker
·
Jean Cocteau – Metamorphosis in Den Bosch NL
·
Kafka and Noise. The Discovery of Cinematic Sound in Literary Modernism by Kata Gellen
·
Russian Absurd. Selected Writings of Daniil Kharms
·
Nadine Akkerman: Invisible Agents Women and Espionage in Seventeenth-Century Britain
·
Antonin Artaud – Le Visionnaire Hurlant par Laurent Vignat
·
Armistice of 11 November 1918/2018 – Wilfred Owen: Dulce et Decorum Est (Poem)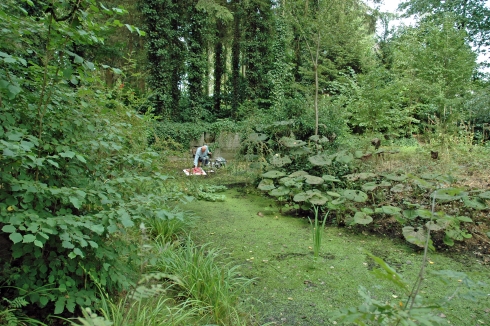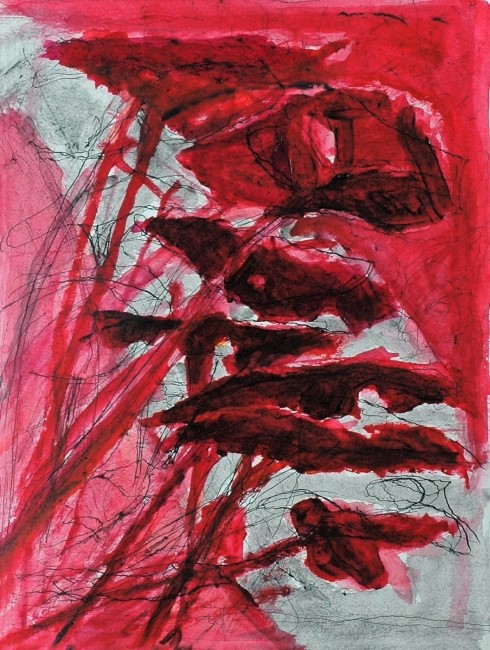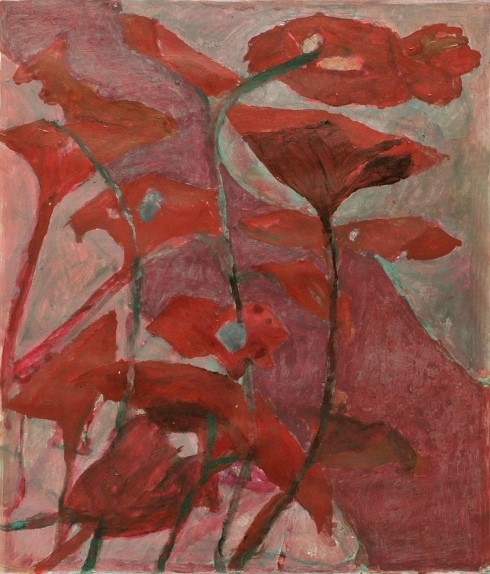 Hans Ebeling Koning
Vegetation  (I)
Hans Ebeling Koning (1931) received his education at AKI in Enschede where he later became a teacher in drawing and painting. His work is represented in many public and private collections including Museum Henriette Polak in Zutphen, Rijksmuseum Twente and the Museum of Modern Art in Arnhem.
# More work of Hans Ebeling Koning on website http://www.hansebelingkoningklooit.today/
Hans Ebeling Koning ©
• fleursdumal.nl magazine
More in: Art & Literature News, Dutch Landscapes, FDM Art Gallery, Hans Ebeling Koning, Natural history
---
In this book, Gerald Janecek provides a comprehensive account of Moscow Conceptualist poetry and performance, arguably the most important development in the arts of the late Soviet period and yet one underappreciated in the West.
Such innovative poets as Vsevolod Nekrasov, Lev Rubinstein, and Dmitry Prigov are among the most prominent literary figures of Russia in the 1980s and 1990s, yet they are virtually unknown outside Russia. The same is true of the numerous active Russian performance art groups, especially the pioneering Collective Actions group, led by the brilliantly inventive Andrey Monastyrsky.
Everything Has Already Been Written strives to make Moscow Conceptualism more accessible, to break the language barrier and to foster understanding among an international readership by thoroughly discussing a broad range of specific works and theories.
Janecek's study is the first comprehensive analysis of Moscow Conceptualist poetry and theory, vital for an understanding of Russian culture in the post-Conceptualist era.
Gerald Janecek: is a professor emeritus of Russian at the University of Kentucky. He is the author of The Look of Russian Literature: Avant-Garde Visual Experiments, 1900–1930; ZAUM: The Transrational Poetry of Russian Futurism; and Sight and Sound Entwined: Studies of the New Russian Poetry; and the editor of Staging the Image: Dmitry Prigov as Artist and Writer.
Everything Has Already Been Written.
Moscow Conceptualist Poetry and Performance
Gerald Janecek (Author)
Publication Date: December 2018
Studies in Russian Literature and Theory
312 pages
Northwestern University Press
-Paper Text – $39.95
ISBN 978-0-8101-3901-5
-Cloth Text – $120.00
ISBN 978-0-8101-3902-2
# new books
Moscow Conceptualist Poetry and Performance
Gerald Janecek
fleursdumal.nl magazine
More in: #Archive A-Z Sound Poetry, #Archive Concrete & Visual Poetry, #Editors Choice Archiv, - Book News, Archive I-J, Art & Literature News, Chlebnikov, Velimir, Conceptual writing, FDM Art Gallery, Kharms (Charms), Daniil, Majakovsky, Vladimir, Performing arts, REPRESSION OF WRITERS, JOURNALISTS & ARTISTS, Visual & Concrete Poetry
---
Maartje Korstanje staat als mens en als kunstenaar in nauw contact met de natuur. Voor Korstanje ligt de schoonheid niet enkel in de perfectie van de natuur, maar in de kringloop van het leven. Het samenspel tussen leven en verval, waar groei en aftakeling deel uitmaken van de onomkeerbare fases van het leven, waarin het één niet zonder het ander kan bestaan.
In het proces van aftakeling toont zich tevens de schoonheid van het ongeschonden leven. Het contrast tussen aftakeling en het nog niet aangedane fascineert Korstanje mateloos. Alsof je pas kunt zien hoe mooi iets wàs, wanneer het aangevreten door de tijd, al gedeeltelijk weg geknabbeld is.
Veel mensen herkennen de schoonheid van de herfst: het fel rood en geel van een blad en de prachtige kleuren en vormen binnen een diversiteit aan paddenstoelen en schimmels. De afbraak zie je in zijn volle glorie: een noodzakelijk proces om bouwstoffen te leveren voor nieuw leven. De paddenstoelen en schimmels verschijnen als onverwacht gasten in de natuur. Deze wonderlijk mooie organismen kunnen enkel leven op een oudere drager, die als voedingsbodem dient voor het nieuwe wat zich erin nestelt. Korstanje houdt net zo veel van die oude drager als van de 'Unexpected Guests'.
Zoals de natuur haar producten recyclet, zo kiest Korstanje een simpel materiaal als karton dat zij recyclet tot bouwmateriaal voor haar beelden. Het is niet alleen goedkoop en overal aanwezig, maar heeft ook het voordeel van een natuurlijke uitstraling. Door vloeibare lijm aan het karton toe te voegen wordt het tot karton-maché ; een substantie, die haar in staat stelt op een directe manier, met haar handen, te bouwen en te vormen.
Deze manier van beeldhouwen vergt veel tijd. Delen worden verwijderd wanneer het teveel oogt, of er wordt, laag over laag, meer materiaal aan toegevoegd. Vergelijkbaar met het groeiproces in de natuur, groeit het beeld in volume.
In dit werkproces is een overeenkomst te vinden tussen het verloop van de natuurlijke processen, zoals groei en verval, constructie en deconstructie en het creëren van een beeld, dat een creatief groeiproces doormaakt. Korstanje blijft door de jaren heen trouw aan haar werkwijze en laat het werk langzaam evolueren. Hoewel ook door de ratio ingegeven ideeën haar inspireren, blijven intuïtie en verbeelding uiteindelijk de belangrijkste drijfveren.
Naast het plantaardige karton gebruikt ze materialen als purschuim en diverse kunststoffen, waarmee ze contrast aanbrengt in het werk. Onder de 'gelooide' kartonhuid verschijnt opeens een vlees-roze orgaanachtige vorm. Het is eng, maar toch mooi. Je kunt je ogen er niet vanaf houden.
Aanvankelijk maakt ze sculpturen die sterke associaties oproepen met dieren of dierlijke organismen. De prettig-aardse beelden laten je vrij associëren. Je lijkt het te herkennen, maar toch ook weer niet. Het is alsof je oog in oog staat met een organisme uit een pas ontdekte aardlaag, uit een ander tijdvak. Een prachtige vondst van een paleontoloog, die je in een wonderkamer mag aanschouwen..
Haar beelden hebben een grote uitdrukkingskracht, ze trekken aan en stoten af, het gruwelijke en het tedere gaan hand in hand. Door het vaak grote volume verhoudt de kijker zich ook lichamelijk met het beeld.
Tegenwoordig zoomt het werk thematisch in naar microscopisch niveau en wordt het tevens abstracter en minder letterlijk te herleiden naar een bepaalde dierlijke of plantaardige oorsprong. Deze ontwikkeling wordt ingegeven door de kennismaking in 2014 met een nieuwe techniek, het machinaal borduren.
Op uitnodiging van het TextielMuseum in Tilburg wordt Korstanje gevraagd een beeld te maken voor de collectie. De fijne techniek van het borduren nodigt uit om het thema groei en verval dit keer onderhuids te onderzoeken. Ze start op de borduur-afdeling een onderzoek op naar virussen, bacteriën en kankercellen en zet dit om in borduurwerk. Uiteindelijk wordt er gekozen om een patroon geënt op het influenzavirus te borduren op een oud roestig zeildoek wat geïncorporeerd werd in een holle sculptuur van karton.
De beelden hebben er nu een dimensie bijgekregen door het grovere materiaal te combineren met een fijner dradenweefsel. Hoewel Korstanje altijd al fijnere bewerkingstechnieken toepaste op haar beelden, worden de werken nu letterlijk nog dichter op de huid gemaakt. De vrouwelijke factor van de fijne draadtechniek wordt toegevoegd aan het construerende zwaardere werk.
In 2015 vervolgt Korstanje haar onderzoek naar traditioneel handwerk in India, waar ze o.a. de Kantha borduurtechniek bestudeert. De verworven vaardigheden past ze toe in een nieuwe werkwijze.
In 2016 woont en werkt Korstanje een heel jaar in New York. In een atelier zonder geavanceerde machines of gereedschap, kwam het onderzoek naar handwerk in India goed van pas. Zoals gebruikelijk , werkt ze veel met karton en papier-maché, wat samen met andere voorwerpen verwerkt word tot vrije associaties bij de dagelijkse ervaringen in de stad.
Op Manhattan en in Brooklyn bezoekt ze plaatsen waar water en land elkaar ontmoeten. Ze zoekt het spanningsveld op, waar natuur en door de mens gemaakte constructies elkaar ontmoeten en langzaam vergaan door de elementen en de tijd. Zo baseert ze een aantal werken op de instortende houten pieren en de eroderende bruggen met enorme roestgaten.
Terug in Nederland in het eigen atelier borduurt ze vormen gebaseerd op schimmeldraden, die vergelijkbaar met het netwerk van paddenstoelen, uit de grond opkomen. De sculpturen die in deze periode ontstaan, dienen als basis voor een residency, eind 2017 bij MIET AIR in Beers, waar kunstenaars het totale proces van het traditionele cire-perdue bronsgieten onder de knie kunnen krijgen.
De met deze techniek ontstane bronzen vormen verwerkt Korstanje vervolgens in sculpturen die geleidelijk aan, op dezelfde manier als schimmels, organisch verder groeien. Ze vormen een onderdeel van een groter geheel, afhankelijk van de ouder ogende drager. Korstanje maakt hiermee een verrassende stap. Het traditionele materiaal brons, doorgaans gebruikt om een beeld van vergankelijk materiaal te bestendigen voor de eeuwigheid, is slechts onderdeel van de sculptuur, waar karton toch weer de drager is. Ze vormen samen een biotoop, vergankelijkheid en eeuwigheid, samengebonden in co-existentie.
Het Stedelijk Museum Kampen heeft met deze tentoonstelling een primeur in Nederland, waarin veel nieuwe werken zijn te zien, die zijn ontstaan uit Korstanjes nieuw verworven vaardigheden en werkwijzen.
Maartje Korstanje (Goes 1982) studeerde aan de Akademie voor Kunst en Vormgeving / St. Joost, Breda en het Sandberg Instituut in Amsterdam (MFA). Ze was één van de winnaars van de Prix de Rome in 2007, deed residency programma's bij Kunsthuis SYB (2007), IBB Curacao, (2008), het Europees Keramisch Werk Centrum (2013), Calcutta Art & Research Foundation, India (2015) en International Studio & Curatorial Program New York (2016). In 2014 werd ze genomineerd voor de Volkskrant Beeldende Kunstprijs. Haar werk is gepresenteerd in groepstentoonstellingen in onder andere GEM, Den Haag, Museum de Pont, Tilburg, Hudson Valley Center for Contemporary Art, New York, ISCP, New York en Marc Straus Gallery, New York. Ze had solotentoonstellingen bij onder andere Upstream Gallery, de Vleeshal, Zeeuws Museum, Museum Jan Cunen en het Groninger Museum.  / Alle werken in de tentoonstelling zijn ontstaan met genereuze steun van het Mondriaan Fonds.
Routebeschrijving Stedelijk Museum Kampen:  Het Stedelijk Museum Kampen is zowel met het openbaar vervoer als met de auto goed bereikbaar. / Adres: Oudestraat 133, 8261 CK Kampen
   # meer informatie op website stedelijk museum kampen   

   # meer informatie op website maartje korstanje   

Maartje Korstanje
Unexpected Guests
15 december 2018 t/m 3 februari 2019
Voormalige Synagoge Kampen
# expo maartje korstanje
Unexpected Guests / sculptures
# fleursdumal.nl magazine
More in: Art & Literature News, Dutch Landscapes, Exhibition Archive, FDM Art Gallery, Maartje Korstanje, Natural history, Sculpture, Spurensicherung
---

VENICE INTERNATIONAL PERFORMANCE ART WEEK 2018
BODY MATTERS
presents the performance opera
Anam Cara – Dwelling Body
Saturday, December 15, 2018
Starting from 16:00h
European Cultural Centre | Palazzo Mora, Venice (IT)
As the start of a new series of live projects entitled BODY MATTERS, the VENICE INTERNATIONAL PERFORMANCE ART WEEK presents on Saturday, December 15, 2018, a full one-day public event starting at 16:00h at the historic premises of the European Cultural Centre | Palazzo Mora, Venice (admission free).
Anam Cara – Dwelling Body is a live collective performance opera envisioned and devised by the artist duos VestAndPage and Andrigo&Aliprandi, perused conceptually together with Francesco Kiais (GR/IT). It will feature them in collaboration with Giorgia de Santi (IT), daz disley (UK), Marisa Garreffa (AU/IT), Fenia Kotsopoulou (GR/UK), Pavlos Kountouriotis (GR/BE), Enok Ripley (CA), Sara Simeoni (IT/DE), Mauro & Matilde Sambo (IT), Marcel Sparmann (DE) and Susanne Weins (DE), with the artistic and organizational assistance of Sabrina Bellenzier (IT) and Gülbeden Kulbay (SW) and under the technical direction of Giovanni Dantomio – We Exhibit.
When we are understood, we are at home – so here we dwell.
On this occasion, Palazzo Mora's main hall and its six adjacent rooms will transform into a dwelling site of interconnected performance installations, where temporary, intensive co-creation processes aim to reveal qualities of existence.
As the title Anam Cara suggests, the artists – soul friends – gather and unveil hidden intimacies of their lives. They perform to find and draw from a common origin, their bodies engaging in acts of recognition and belonging. Anam Cara cuts across the normative, morality, categories of thought. The soul is uncaged, free from constraint, to foster companionship.
An absolute "I" is unthinkable, for the "I" is social. When more people share their sensory perception of the reality and live it as a felt mutual experience, the mirror of Narcissus falls into pieces: individual selves become relational and call for the collective, having no more reason to determine their singularity.
In a performance opera, visions are like threads that intersect with one another in an interweaving of lives and biographies, destinies and dreams, performed without a preconceived design. Both artists and the audience become part of an existential fabric, which consists of a performatic crossover of systems and patterns in an ever-changing reconfiguration of the notion of coexistence.
Castling under the weft of ephemeral scenic compositions woven of existential paths and with a non-linear narrative, the artists are absorbed into one multifaceted Dwelling Body, where the form, the image, the language, the gaze and the understanding simultaneously harbour to find shelter.
Anam Cara – Dwelling Body does not take place in a univocally descriptive or representative staged act. It follows a non-linear narrative structure, which develops through time-based interaction between the artists and the viewers, so as between people and cultures. Eventually, it is a founding aesthetic momentum where actual places, metaphorical places, invisible places and imaginary places are home of a perceptual itinerary, which the artists and those who will come to attend will shape in the now.
Presented by Studio Contemporaneo and Live Arts Cultures non-profit Cultural Associations in collaboration with European Cultural Centre | Global Art Affairs Foundation, We Exhibit and Venice Open Gates. With the kind support of ConCAVe.
   # for more information website veniceperformanceart.org   

# performance art
Live Arts Culture in Venice (I)
fleursdumal.nl magazine
More in: Art & Literature News, AUDIO, CINEMA, RADIO & TV, DANCE, FDM Art Gallery, Performing arts, THEATRE
---
PARK vierde in oktober 2018 het vijfjarig bestaan en maakte een boek waarin de activiteiten in de periode 2016-2018 zijn vastgelegd.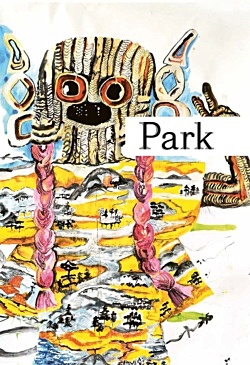 Het rijk geïllustreerde full-colour boek, met teksten van Esther Porcelijn en Rob Moonen, is opnieuw vormgegeven door Berry van Gerwen.
Het telt ruim 240 pagina's en heeft een oplage van 600 stuks.
Alle tentoonstellingsprojecten, de bijna 200 exposerende kunstenaars en de extra activiteiten in de periode 2016-2018 komen aan bod. Het is de opvolger van het eerder verschenen 'PARK 2013-2015'.
Het boek kost € 20,- inclusief BTW, exclusief eventuele verzendkosten. Het verschijnt verschijnt op zondag 16 december 2018 tijdens een boekpresentatie om 16:00 uur bij PARK.
U kunt uw exemplaar ook bestellen via shop@park013.nl
PARK 2016-2018
Teksten van Esther Porcelijn en Rob Moonen
Vormgeving door Berry van Gerwen
PARK
Platform for visual arts
240 pagina's
Oplage 600 stuks
€ 20,-
PARK is een kunstinitiatief opgericht in 2013 door Rob Moonen in samenwerking met een zestal andere Tilburgse kunstenaars. Op dit moment bestaat de PARK werkgroep uit Linda Arts, René Korten, Rob Moonen en Liza Voetman.
PARK richt zich op actuele ontwikkelingen binnen de hedendaagse kunst én op kunstenaars met gedegen ervaring en bewezen kwaliteit. Er wordt plek geboden aan regionale collega's maar ook aan landelijk of internationaal opererende kunstenaars, juist om een positieve bijdrage aan de discussie over actuele kunst tot stand te brengen. De werkgroep ambieert het podium van belang te laten zijn op landelijk niveau, maar bij elk project wordt met nadruk gezocht naar een inhoudelijke koppeling met de stad. De werkgroep is er van overtuigd dat samenwerking met andere partijen de zichtbaarheid en functionaliteit van de plek zal versterken, maar ook dat de plek een waardevolle stimulans voor de beeldende kunst in de stad en de regio zal kunnen zijn.
PARK wil steeds nieuwe verbindingen leggen, bijvoorbeeld door (internationaal opererende) curatoren uit te nodigen om kennis te nemen van de keur aan regionale beeldende kunstenaars en daarvan mogelijk enkele op te nemen in een tentoonstellingsproject. PARK wil een bijdrage leveren aan de ontwikkeling van een gunstig productie- en vestigingsklimaat voor beeldend kunstenaars uit de regio door deze in contact te brengen met een nationaal en internationaal netwerk.
Per jaar worden er vijf projecten gerealiseerd met waar mogelijk een bijpassend raamprogramma in de vorm van lezingen, kunstenaarsgesprekken, muziek en film.
PARK
Wilhelminapark 53, 5041 ED Tilburg
info@park013.nl
Twitter.com/ParkTilburg
Facebook.com/Park013
Instagram.com/platform_for_visual_arts
Tijdens tentoonstellingen geopend:
vrijdag 13.00 – 17.00 uur
zaterdag 13.00 – 17.00 uur
zondag 13.00 – 17.00 uur
Toegang is gratis
PARK ligt op 10 minuten loopafstand van het Centraal Station Tilburg in de nabijheid van Museum De Pont. Er is beperkt gratis parkeergelegenheid voor de deur.
# new books
visual arts
fleursdumal.nl magazine
More in: #Editors Choice Archiv, - Book News, Architecture, Art & Literature News, Art Criticism, FDM Art Gallery, Linda Arts, Park, Performing arts, Porcelijn, Esther, Porcelijn, Esther, Sculpture, The talk of the town
---
Der Henker
Ich kugle Dich auf Deiner roten Decke.
Ich bin am Werk: blank wie ein Metzgermeister.
Tische und Bänke stehen wie blitzende Messer
der Syphiliszwerg stochert in Töpfen voll Gallert und Kleister.
Dein Leib ist gekrümmt und blendend und glänzt wie der gelbe Mond
deine Augen sind kleine lüsterne Monde
dein Mund ist geborsten in Wollust und in der Jüdinnen Not
deine Hand eine Schnecke, die in den blutroten Gärten voll Weintrauben und Rosen wohnte.
Hilf, heilige Maria! Dir sprang die Frucht aus dem Leibe
sei gebenedeit! Mir rinnt geiler Brand an den Beinen herunter.
Mein Haar ein Sturm, mein Gehirn ein Zunder
meine Finger zehn gierige Zimmermannsnägel
die schlage ich in der Christenheit Götzenplunder.
Als dein Wehgeschrei dir die Zähne aus den Kiefern sprengte
da brach auch ein Goldprasseln durch die Himmelssparren nieder.
Eine gigantische Hostie gerann und blieb zwischen Rosabergen stehen
ein Hallelujah gurgelte durch Apostel- und Hirtenglieder.
Da tanzten nackichte Männer und Huren in verrückter Ekstase
Heiden, Türken, Kaffern und Muhammedaner zumal
Da stoben die Engel den Erdkreis hinunter
Und brachten auf feurigem Teller die Finsternis und die Qual.
Da war keine Mutterknospe, kein Auge mehr blutunterlaufen und ohne Hoffen
Jede Seele stand für die Kindheit und für das Wunder offen.
Hugo Ball
(1886-1927)
Der Henker
fleursdumal.nl magazine
More in: Archive A-B, Ball, Hugo, Dada, DADA, Dadaïsme
---
Jean Cocteau (1889-1963) is een tot de verbeelding sprekend kunstenaar.
Hij uitte zich in bijna alle artistieke media: van poëzie en literatuur, beeldende kunst en vormgeving tot theater en zijn favoriete medium: film.
Maar meer nog dan om zijn werk was Cocteau bekend om zijn opmerkelijke leven. Hij omgaf zich met beroemdheden als Sergei Diaghilev, Edith Piaf, Pablo Picasso en Coco Chanel en raakte geregeld in opspraak vanwege zijn homoseksualiteit en drugsgebruik. Design Museum Den Bosch presenteert de eerste grote overzichtstentoonstelling van Jean Cocteau in Nederland.
Jean Cocteau – Metamorphosis werpt licht op Cocteau's voortdurende zelftransformatie en zijn zoektocht naar een eigen identiteit. Zoals jonge mensen zich tegenwoordig digitaal een identiteit aanmeten, had Cocteau de gave om zich via diverse media steeds met andere ogen te bezien en te laten zien.
De tentoonstelling Jean Cocteau – Metamorphosis toont vele van deze gezichten, in tekeningen en schilderijen, wandtapijten en affiches, in foto en film. Een veelheid aan artistieke uitingsvormen die Cocteau alle als een zelfportret beschouwde
Al sinds de jaren negentig bevinden zich keramiek en sieraden van Cocteau in de collectie van het Design Museum Den Bosch.
Het werk van Jean Cocteau wijst vooruit naar de multidisciplinaire praktijk van ontwerpers en kunstenaars vvan vandaag. In onze tijd beperken Nederlandse ontwerpers als Bart Hess, Ted Noten en Studio Drift zich al evenmin tot één discipline maar verkennen de grenzen van kunst, design en digitale media.
De overzichtstentoonstelling Jean Cocteau – Metamorphosis bestaat uit meer dan 250 werken.
Vele belangrijke bruiklenen zijn verschaft door het Musée Jean Cocteau collection Séverin Wunderman uit Menton, Frankrijk, het enige aan Cocteau gewijde museum ter wereld, en door de verzameling Kontaxopoulos | Prokopchuk te Brussel, de grootste internationale privéverzameling van het werk van Cocteau.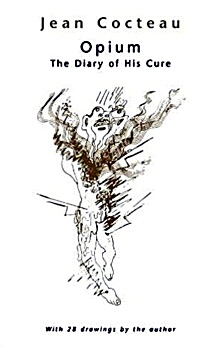 Daarnaast zijn er bruiklenen van o.m. Collection Cartier, Stedelijk Museum Amsterdam en de Koninklijke Verzamelingen.
Belangrijke werken uit de bruiklenen zijn o.a. het wandkleed Judith et Holoferne uit Menton, het kunstenaarsboek Le Mystère de Jean l'Oiseleur uit Brussel, het zwaard Epée d'Académicien van Collection Cartier en het manuscript-gedicht Hommage à Igor Strawinsky uit de Koninklijke Verzamelingen, door president Mitterrand geschonken aan prins Claus tijdens een staatsbezoek in Parijs.
Documentaire: Nicolas Patrzynski (www.patrzynski.com) heeft een documentaire gemaakt van Jean Cocteau. Het leven en werk van Cocteau vloeien in dit werk prachtig in elkaar over. De documentaire maakt onderdeel uit van de tentoonstelling.
De tentoonstelling wordt mede mogelijk gemaakt door Mondriaan Fonds, Prins Bernhard Cultuurfonds en Turing Foundation.
Te zien van 10 november 2018 t/m 10 maart 2019
Jean Cocteau – Metamorphosis
Design Museum Den Bosch
De Mortel 4
5211 HV Den Bosch
Dinsdag t/m zondag 11 – 17 uur
Maandag gesloten
  # more information Design Museum Den Bosch

fleursdumal.nl magazine
More in: Archive C-D, Art & Literature News, AUDIO, CINEMA, RADIO & TV, Exhibition Archive, Jean Cocteau, Surrealism, SURREALISM, Surrealisme
---
A series of disruptive, unnerving sounds haunts the fictional writings of Franz Kafka.
These include the painful squeak in Gregor Samsa's voice, the indeterminate whistling of Josefine the singer, the relentless noise in "The Burrow," and telephonic disturbances in The Castle.
In Kafka and Noise, Kata Gellen applies concepts and vocabulary from film theory to Kafka's works in order to account for these unsettling sounds. Rather than try to decode these noises, Gellen explores the complex role they play in Kafka's larger project.
Kafka and Noise offers a method for pursuing intermedial research in the humanities—namely, via the productive "misapplication" of theoretical tools, which exposes the contours, conditions, and expressive possibilities of the media in question. This book will be of interest to scholars of modernism, literature, cinema, and sound, as well as to anyone wishing to explore how artistic and technological media shape our experience of the world and the possibilities for representing it.
Kata Gellen is an assistant professor in the Department of Germanic Languages and Literature at Duke University.
Kata Gellen (Author)
Kafka and Noise.
The Discovery of Cinematic Sound in Literary Modernism
272 pages
Northwestern University Press
Literary Criticism
Cloth Text – $99.95
ISBN 978-0-8101-3894-0
Paper Text – $34.95
ISBN 978-0-8101-3893-3
Publication Date: January 2019
# new books
The Discovery of Cinematic Sound in Literary Modernism
fleursdumal.nl magazine
More in: # Music Archive, #Archive A-Z Sound Poetry, #Archive Concrete & Visual Poetry, *Concrete + Visual Poetry K-O, - Book News, - Bookstores, Archive G-H, Archive K-L, Art & Literature News, Franz Kafka, Kafka, Franz, Kafka, Franz, Modernisme
---
A writer who defies categorization, Daniil Kharms has come to be regarded as an essential artist of the modernist avant-garde.
His writing, which partakes of performance, narrative, poetry, and visual elements, was largely suppressed during his lifetime, which ended in a psychiatric ward where he starved to death during the siege of Leningrad.
His work, which survived mostly in notebooks, can now be seen as one of the pillars of absurdist literature, most explicitly manifested in the 1920s and '30s Soviet Union by the OBERIU group, which inherited the mantle of Russian futurism from such poets as Vladimir Mayakovsky and Velimir Khlebnikov.
This selection of prose and poetry provides the most comprehensive portrait of the writer in English translation to date, revealing the arc of his career and including a particularly generous selection of his later work.
DANIIL KHARMS (1905–1942) was a major figure in twentieth-century Russian and Soviet literature. An enigmatic and genre-bending artist, he was among the most significant voices in what came to be known as the literature of Russian absurdism.
ALEX CIGALE was awarded an NEA Literary Translation Fellowship in 2015. His translations from Russian and his original poetry in English have appeared in such journals as the New England Review, PEN America, TriQuarterly, and World Literature Today.
"…lively and funny… a profound and subtle testament to Kharms." —Times Literary Supplement
Daniil Kharms:
Russian Absurd.
Selected Writings
Translated from the Russian by Alex Cigale
Northwestern World Classics
Poetry
February 2017
ISBN 978-0-8101-3457-7
280 pages
Trade Paper
$24.95
# new books
Russian Absurd
Selected Writings
Daniil Kharms;
Translated from the Russian by Alex Cigale
fleursdumal.nl magazine
More in: #Biography Archives, - Book News, Archive K-L, Archive K-L, Art & Literature News, Constructivism, Futurisme, Kharms (Charms), Daniil
---
A compelling history of women in seventeenth century espionage, telling the forgotten tales of women from all walks of life who acted as spies in early modern Britain.
Nadine Akkerman has immersed herself in archives and letter collections, acting as a modern-day Spymistress to unearth plots and conspiracies that have long been hidden by history.
It would be easy for the modern reader to conclude that women had no place in the world of early modern espionage, with a few seventeenth-century women spies identified and then relegated to the footnotes of history.
If even the espionage carried out by Susan Hyde, sister of Edward Hyde, Earl of Clarendon, during the turbulent decades of civil strife in Britain can escape the historiographer's gaze, then how many more like her lurk in the archives?
Nadine Akkerman's search for an answer to this question has led to the writing of Invisible Agents, the very first study to analyse the role of early modern women spies, demonstrating that the allegedly-male world of the spy was more than merely infiltrated by women.
This compelling and ground-breaking contribution to the history of espionage details a series of case studies in which women – from playwright to postmistress, from lady-in-waiting to laundry woman – acted as spies, sourcing and passing on confidential information on account of political and religious convictions or to obtain money or power.
The struggle of the She-Intelligencers to construct credibility in their own time is mirrored in their invisibility in modern historiography.
Akkerman has immersed herself in archives, libraries, and private collections, transcribing hundreds of letters, breaking cipher codes and their keys, studying invisible inks, and interpreting riddles, acting as a modern-day Spymistress to unearth plots and conspiracies that have long remained hidden by history.
Nadine Akkerman is Reader in early modern English Literature at Leiden University and Visiting Fellow at All Souls College, Oxford. She is author of the critically acclaimed Invisible Agents: Women and Espionage in Seventeenth-Century Britain (OUP), and of The Correspondence of Elizabeth Stuart, Queen of Bohemia (OUP), the third and final volume of which will be published in 2020, and is currently writing the definitive biography of Elizabeth Stuart. She has also published extensively on women's history, diplomacy, and masques, and curated several exhibitions, including the popular Courtly Rivals at the Haags Historisch Museum. In 2017 she was elected to The Young Academy of the Royal Netherlands Academy of Arts and Sciences, and received a Special Recognition Award from the World Cultural Council.
Invisible Agents
Women and Espionage in Seventeenth-Century Britain
Nadine Akkerman
Language: English
Oxford University Press
Hardcover
288 pages
Published: 12 July 2018
8 colour plates & 12 black and white images
234x156mm
ISBN-10: 0198823010
ISBN-13: 978-0198823018
£20.00
# new books
Nadine Akkerman:
Invisible Agents
fleursdumal.nl magazine
More in: #Biography Archives, *War Poetry Archive, - Book News, - Book Stories, Archive A-B, CRIME & PUNISHMENT, History of Britain, Tales of Mystery & Imagination, WAR & PEACE
---
Breton, Eluard, Aragon, Cocteau, Picasso, Chanel, Abel Gance, Anaïs Nin, Colette, Diego Rivera, Lacan, Desnos, Van Gogh, Sartre et Beauvoir, plus tard Jim Morrison et Patti Smith…
Ces noms jalonnent la trajectoire d'Antonin Artaud, comète colérique qui a irrigué l'avant-garde artistique et littéraire de l'entre-deux-guerres et irrigue encore notre époque.
Par-delà le cliché de l'aliéné, du mythe du poète fou auteur d'une oeuvre monumentale, cette biographie s'attache à souligner le caractère novateur, toujours d'actualité, de son message : Artaud a imaginé le cinéma en relief, oeuvré à un profond renouvellement de l'art théâtral, rejeté le colonialisme européen, remis en cause les idéologies mortifères du XXe siècle, dénoncé le capitalisme et ses impératifs productivistes, esquissé l'altermondialisme.
Après neuf ans d'internement, il est aussi celui qui a fait vaciller la psychiatrie, ses catégories et sa thérapeutique des électrochocs. Plus que jamais, dans notre époque incertaine, Antonin Artaud est une voix à faire entendre. Une biographie à lire comme un roman.
Né en 1970, Laurent Vignat poursuit des études de lettres à la Sorbonne et devient professeur de français. Il publie son premier roman en 2006, après quelques textes épars publiés dans des revues.
Sur des carnets, il saisit les bizarreries d'une société qu'il juge de plus en plus folle, ses contemporains, des sourires, des tics de langage et des bribes de vie qui deviennent, à force de travail et d'obstination, des histoires.
Quand il n'écrit pas, il fait la classe ; il pédale en côte chalonnaise ; il lit ; il observe ; il regarde ses enfants grandir ; il écoute son épouse ; il suit les doigts graciles de son fils lorsqu'ils filent une impro sur le piano du salon ; il prépare un osso bucco, il s'endort avec Bach ou Jarrett dans les oreilles…
Auteur: Laurent Vignat
Antonin Artaud.
Le visionnaire hurlant
Editeur : Editions Du Jasmin
Collection: Signes de vie
Parution : 27/02/2018
Nombre de pages : 251
Dimensions: 15×19
ISBN: 978-2-35284-177-7
€ 16,00
# new books
Antonin Artaud
fleursdumal.nl magazine
More in: #Biography Archives, - Book News, Antonin Artaud, Archive A-B, Archive A-B, Archive U-V, Art & Literature News, Art Criticism, Artaud, Antonin, AUDIO, CINEMA, RADIO & TV, THEATRE
---
Dulce et Decorum Est
Bent double, like old beggars under sacks,
Knock-kneed, coughing like hags, we cursed through sludge,
Till on the haunting flares we turned our backs,
And towards our distant rest began to trudge.
Men marched asleep. Many had lost their boots,
But limped on, blood-shod. All went lame; all blind;
Drunk with fatigue; deaf even to the hoots
Of gas-shells dropping softly behind.
Gas! GAS! Quick, boys!—An ecstasy of fumbling
Fitting the clumsy helmets just in time,
But someone still was yelling out and stumbling
And flound'ring like a man in fire or lime.—
Dim through the misty panes and thick green light,
As under a green sea, I saw him drowning.
In all my dreams before my helpless sight,
He plunges at me, guttering, choking, drowning.
If in some smothering dreams, you too could pace
Behind the wagon that we flung him in,
And watch the white eyes writhing in his face,
His hanging face, like a devil's sick of sin;
If you could hear, at every jolt, the blood
Come gargling from the froth-corrupted lungs,
Obscene as cancer, bitter as the cud
Of vile, incurable sores on innocent tongues,—
My friend, you would not tell with such high zest
To children ardent for some desperate glory,
The old Lie: Dulce et decorum est
Pro patria mori.
Wilfred Owen
(1893 – 1918)
Dulce et Decorum Est (Poem)
# Armistice of 11 November 1918 – 2018

fleursdumal.nl magazine
More in: Archive O-P, Archive O-P, Galerie des Morts, Galerie Deutschland, Histoire de France, Historia Belgica, History of Britain, Owen, Wilfred, WAR & PEACE
---
Older Entries »
« Newer Entries
Thank you for reading FLEURSDUMAL.NL - magazine for art & literature