EXHIBITION – art, art history, photos, paintings, drawings, sculpture, ready-mades, video, performing arts, collages, gallery, etc.
«« Previous page
·
Vincent BERQUEZ: Satie in Paris
·
Marcel van Ool: MONDRIAAN. Uit de natuur
·
"Het vergif van den nieuwen geest" – DE STIJL literair
·
Julian Rosefeldt terug op Holland Festival met MANIFESTO
·
Expositie Sjon BRANDS in de Gemäldegalerie van de Akademie der bildenden Künste in Wenen
·
Geschiedenis van een biografie – Over Antony Kok – Door Jef en Hanneke van Kempen
·
German Neo-Expressionist painter and sculptor A.R. PENCK (1939–2017) has died in Zürich
·
Tentoonstelling over MARIA in Museum Catharijneconvent in Utrecht
·
Poems About Sculpture by Robert Pinsky and Murray Dewart
·
Bill HAYES: Insomniac City. New York, Oliver, and Me
·
Peter BROOKS: Flaubert in the Ruins of Paris. The Story of a Friendship, a Novel, and a Terrible Year
·
The DEATHS of the Poets by Michael Symmons Roberts & Paul Farley
Satie in Paris
Fleeting smoke mesmeric in sound-time,
jumping drone-tones from unsettling man
playing in a lonely shadowed singularity.
Fibrous flickering feet clicking-bawdy songs,
bulking up the waltz, stop-start stutter-noises,
speeding up the early morning cold hands
gravely, moving-pictures pass hysterically by.
The music begins mysteries in living forms,
belting down the hearts of crowds,
walking through the buzzing boulevards,
the actual grudge-work in mortified factories,
a wet-grey urban poverty engulfing the absurd.
He viewed from after and before the effect
of a cheapened life in warfare, in commerce,
before the new migration, the great conflagration,
in revolutions of our hearts, in the light of night,
from the torpedo tobacco begging for fire in bad air.
The wormlike moveable-mass sought salvation
and received craters full of broken sons instead.
Ironic cabaret music played out the times and died.
Underground chambers of rebel artists and composers
seethed sexual ballets, arm-twisted around perversities
in eccentric poses, the dance twisting towards the next.
26.04.09
Vincent Berquez
Vincent Berquez is a London–based artist and poet.
fleursdumal.nl magazine
More in: Archive A-B, Berquez, Vincent, Erik Satie, Satie, Erik, Vincent Berquez
---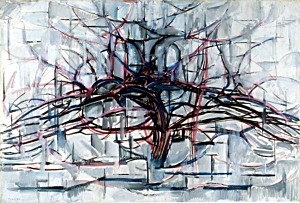 Mondriaan werd in 1872 geboren in Amersfoort. Toen hij in 1944 in New York stierf, was hij een van de beroemdste kunstenaars van de westerse wereld. Hij schonk ons schitterende beelden van het Nederlandse platteland. Hij werkte in Winterswijk, langs het Gein en de Amstel, in Domburg en in Laren en hij trok naar Brabant, Twente en Arnhem. Ook toen hij de natuur en de zichtbare werkelijkheid niet meer afbeeldde, bleef hij zich vernieuwen. Waardering voor de abstracte Mondriaan ontstond in Nederland moeizaam. Maar toen dat eenmaal gebeurde, was hij van ons. Zijn werk is net zo Hollands als de polder.
Kunsthistoricus Marcel van Ool, in dienst bij Staatsbosbeheer, neemt ons mee langs de plekken waar Mondriaan werkte. Hij ontdekte zijn spiritualiteit én de humor. Hij zocht ook naar de invloed van Mondriaan op het nieuwe Nederland: na de Tweede Wereldoorlog werd zeventig procent van ons land heringericht. Critici hadden het over de 'Mondrianisering van het landschap'. Wat betekent dat? En is dat terecht? Van Ool komt tot verrassende conclusies. En hij toont zijn gelijk aan de hand van vele prachtige werken van de grote schilder.
Marcel van Ool (1970) is kunsthistoricus en werkt bij Staatsbosbeheer. Hij was initiatiefnemer van de tentoonstelling WereldNatuurKunst (2005). Van Ool schreef in 2008 Het verlangen naar buiten, een geschiedenis van het Nederlandse buitenleven. Sinds 2012 houdt hij voor Staatsbosbeheer het blog BuitenPlaatsen bij, over alle terreinen waar kunst en natuur elkaar raken.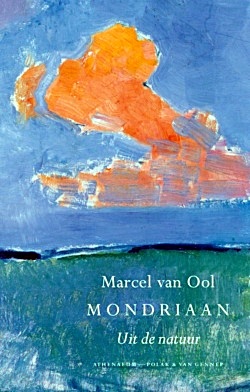 Marcel van Ool
Mondriaan.
Uit de natuur
Uitgever Athenaeum
non-fictie
beeldende kunst
Gebonden
Geïllustreerd
16 x 24 cm
272 pp.
€ 24,99
Omslag: Anneke Germers
ISBN 9789025307981
Verschijnt 02-06-2017

fleursdumal.nl magazine
More in: - Book News, Art & Literature News, De Stijl, FDM Art Gallery, Modernisme, Piet Mondriaan, Piet Mondriaan
---
De Stijl bestaat 100 jaar en dat kan bijna niemand ontgaan zijn. Door Utrecht staat De Stijl volop in de aandacht: op de Stadshuisbrug staat een enorme Rietveldstoel, vrijwel elke etalageruit is versierd in Mondriaanstijl en het Centraal Museum heeft een tentoonstelling gewijd aan Rietveld. Maar tussen al dit Stijlgeweld mist er iets: aandacht voor de literaire kant van De Stijl. Beleef het in de expositie "Het vergif van den nieuwen geest" – De Stijl literair van 9 mei tot en met 7 juli in de Universiteitsbibliotheek.
Wanneer de naam Mondriaan valt denkt vrijwel iedereen aan zijn schilderijen. Toch heeft hij niet alleen een penseel ter hand genomen, maar ook de pen. Bekijk Mondriaan's lussen van de L en hoe hij heeft gesleuteld aan zijn zinnen in het verhaal Klein Restaurant – Palmzondag, dat nog nooit eerder vertoond is.

De Letterklankbeelden van Theo van Doesburg oftewel I.K. Bonset hebben veel weg van de Snellenkaart van de oogarts, maar wees niet misleid want deze Letterklankbeelden waren een vernieuwing in de poëzie. Neem de Leesteekens en leesregels door en draag de Letterklankbeelden hardop voor. Ervaar zelf het gedicht van Van Doesburg!
De Stijl had een duidelijke visie en stond voor verandering. Dit is dan ook terug te lezen in de manifesten die geschreven zijn. De Stijl beperkte zich niet alleen tot Nederland. De manifesten verschenen in meerdere talen. De Nederlandse en Franse versie zijn voor deze expositie voor het eerst bijeen gebracht. Verwacht verder werk van o.a. Kurt Schwitters, Til Brugman, Agnita Feis, Antony Kok, Paul van Ostaijen, H. Marsman, Bert Schierbeek en Jan Hanlo.
Deze tweetalige expositie is samengesteld door Niels Bokhove, filosofie- en literatuurhistoricus en mede-auteur van 'Utrecht Dada' (2013), in opdracht van Het Literatuurhuis.
Expositie: "Het vergif van den nieuwen geest" – De Stijl literair
10 mei t/m 7 juli, gratis toegang
Universiteitsbibliotheek Binnenstad, Drift 27, Utrecht
Openingstijden: ma t/m vrij: 08.00 – 22.30 uur |za & zo: 10.00 – 22.30 uur
(let op: U heeft in het weekend, op feestdagen en na 17.00 uur alleen toegang op vertoon van een geldig legitimatiebewijs: rijbewijs, paspoort, identiteitskaart of een (digitale) UU-collegekaart mét pasfoto)
# meer info op website ILFU (International Literature Festival Utrecht)
fleursdumal.nl magazine
More in: Antony Kok, Antony Kok, Apollinaire, Guillaume, Art & Literature News, Baargeld, Johannes Theodor, Ball, Hugo, Constuctivisme, Dadaïsme, De Stijl, Doesburg, Theo van, Exhibition Archive, Kok, Antony, Kurt Schwitters, Kurt Schwitters, Literary Events, Majakovsky, Vladimir, Morgenstern, Christian, Ostaijen, Paul van, Piet Mondriaan, Piet Mondriaan, Schwitters, Kurt, Theo van Doesburg, Theo van Doesburg, Theo van Doesburg (I.K. Bonset), Tzara, Tristan
---
Een schreeuw om verandering klinkt steeds luider door alle lagen van de maatschappij. Ooit was het manifest een geëigend middel om nieuwe ideeën te presenteren. Julian Rosefeldt laat zien dat er ook nu grote behoefte is aan manifesten. In zijn filminstallatie Manifesto vormen de sprankelende, boze en opvallend modern klinkende teksten van bekende kunstenaarsmanifesten de basis voor dertien korte, parallel vertoonde films – teksten van onder anderen André Breton, Kazimir Malevitsj, Sol LeWitt en Jim Jarmusch. Stuk voor stuk worden ze belichaamd door de Australische actrice Cate Blanchett, die de enorme vitaliteit in deze werken naar boven haalt. Rosefeldt en Blanchett creëren fascinerende werelden, die de teksten in een onverwacht hedendaagse context plaatsen.
'Ik gebruik de titel Manifesto om duidelijk te maken dat de focus in dit werk boven alles op de teksten ligt, en op de poëzie van deze teksten. Of ze nu van beeldend kunstenaars, filmmakers, schrijvers, acteurs of architecten zijn. Manifesto is een hommage aan de schoonheid van het kunstenaarsmanifest – een manifest van manifesten,' aldus de Duitse filmmaker Julian Rosefeldt.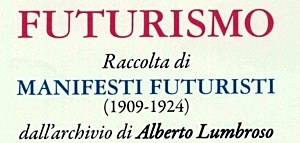 Met Manifesto is Rosefeldt terug op het Holland Festival, nadat in 2016 zijn film bij Rene Jacob's uitvoering van Haydns Die Schöpfung te zien was. Dit nieuwe werk is een filminstallatie. Simultaan worden in een grote ruimte dertien films vertoond. De films zijn gebaseerd op de geschriften van futuristen, dadaïsten, Fluxus, suprematisten, situationisten, Dogma 95 en andere kunststromingen en evenzeer op de gedachtes en aantekeningen van individuele kunstenaars, architecten, dansers en filmmakers. Zo zijn de ideeën te horen van onder anderen Claes Oldenburg, Yvonne Rainer, Kazimir Malevich, André Breton, Sturtevant, Sol LeWitt en Jim Jarmusch. Rosefeldt heeft hun manifesten bewerkt tot dertien verschillende collages, die vervolgens voor zijn lens tot leven komen. Manifesto stelt impliciet de vraag wat de rol van de kunstenaar is in de hedendaagse samenleving: alle teksten gaan over het doorbreken van grenzen en restricties, zowel territoriaal, intellectueel als artistiek, en over het verspreiden van nieuwe ideeën.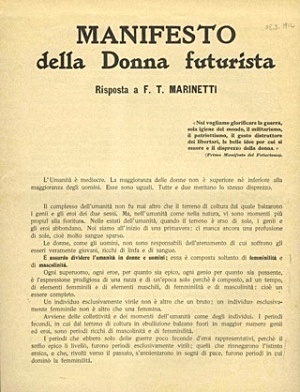 Deze nieuw samengestelde manifesten worden belichaamd door dertien verschillende personages, stuk voor stuk gespeeld door de Australische actrice Cate Blanchett. Ze is onder meer te zien als leraar, poppenspeler, nieuwslezer, fabrieksarbeider, choreograaf en dakloze. Door deze personages de verzamelde teksten te laten uitspreken, plaatsen Blanchett en Rosefeldt de manifesten in een onverwachte, moderne, vaak alledaagse context, waardoor ze een compleet nieuwe dramatiek en betekenis krijgen.
Rosefeldt is ervan overtuigd dat veel van de manifesten nog altijd visionair zijn. 'De kunstgeschiedenis is een afgeleide van de gewone geschiedenis. Daar kunnen we van leren. Kunstenaars, maar ook schrijvers, filosofen en wetenschappers zijn altijd degenen geweest die gedachten en visies hebben durven formuleren waarvan de waarheid nog onderzocht moest worden. Het is dus raadzaam om kunstenaarsmanifesten te lezen als seismografen van de tijd.'
Een aantal festivalkunstenaars kijkt dit jaar naar de problemen waar westerse democratische landen mee te maken hebben. De Franse filosoof Alexis de Tocqueville bewonderde de democratie vanwege de maatschappelijke gelijkheid. Ook zag hij de gevaren ervan.
Regisseur Romeo Castellucci maakt dit jaar Democracy in America, naar het gelijknamige boek (1835) van De Tocqueville. In The Gabriels beschouwt regisseur Richard Nelson het afgelopen Amerikaanse verkiezingsjaar door de ogen van een doodgewone familie. Andere kunstenaars richten zich op de problematiek in democratische naties, zoals de vluchtelingenkwestie in de voorstellingen van regisseurs Dieudonné Niangouna en Thomas Bellinck. Weer anderen tonen de dreiging van geweld (Demolishing Everything with Amazing Speed), tirannie (Octavia) of het vormgeven aan activisme (The Tempest Society). Filmregisseur Julian Rosefeldt kijkt in Manifesto naar de relatie tussen kunst en samenleving.
Het Holland Festival presenteert twee nationale theaterhuizen met elk een eigen staat van de natie: My Country van het National Theatre uit Londen en The Nation van Het Nationale Theater uit Den Haag. Beide voorstellingen tonen een verscheurd land waarin niemand, van politici tot burgers, verantwoordelijkheid lijkt te durven nemen. Ten slotte zijn er voorstellingen waarin democratie in de vorm is doorgevoerd: het publiek kan – als het dat wil – actief betrokken worden, als voorbijganger, deelnemer of activist. Deze kunstenaars moedigen het publiek aan om de aloude hiërarchie tussen het publiek en de artiesten ter discussie te stellen.
teksten gebaseerd op manifesten van
Guillaume Appollinaire, Louis Aragon, Manuel Maples Arce, Giacomo Balla, Umberto Boccioni, Stan Brakhage, André Breton, Carlo Carrà, Guy Debord, Paul Éluard, Friedrich Engels, Lucio Fontana, Naum Gabo, Werner Herzog, Coop Himmelb(l)au, Richard Huelsenbeck, Vicente Huidobro, Jim Jarmusch, John Reed Club of New York, Wassily Kandinsky, Wyndham Lewis, Sol LeWitt, George Maciunas, Kazimir Malevitsj, Franz Marc, Filippo Tommaso Marinetti, Karl Marx, Barnett Newman, Constant Nieuwenhuys, Claes Oldenburg, Anton Pevzner, Francis Picabia, Adrian Piper, Yvonne Rainer, Georges Ribemont-Dessaignes, Alexander Rodtschenko, Olga Rozanova, Luigi Russolo, Antonia Sant'Elia, Kurt Schwitters, Gino Severini, Philippe Soupault, Sturtevant, Bruno Taut, Lars von Trier, Tristan Tzara, Mierle Laderman Ukeles, Robert Venturi, Dziga Vertov, Thomas Vinterberg, Emmett Williams, Lebbeus Woods
"Cate Blanchett overtreft zichzelf in Manifesto. (…) Overrompelend." de Volkskrant
Julian Rosefeldt (1965) studeerde architectuur in zijn geboortestad München en later in Barcelona. Na in 1994 zijn diploma te hebben behaald, werkte hij samen met studiegenoot Piero Steinle als een artiesten duo. Sinds 1999 is hij vanuit Berlijn werkzaam als zelfstandig kunstenaar.
Naast zijn werk als fotograaf, bestaat Rosefeldts werk hoofdzakelijk uit film- en video-installaties in verschillende stijlen: van documentaire tot theatraal narratief. Hij maakte daarnaast diverse video's voor muziektheaterproducties. Naast zijn film bij Haydns Die Schöpfung, die in 2016 op het Holland Festival te zien was, maakte hij bij de Schaubühne Berlin beelden bij onder meer The City / The Cut (2008) van Martin Crimp en Mark Ravenhill in regie van Thomas Ostermeier, en Electronic City (2004) van Falk Richter in regie van Tom Kühnel. Zijn werk werd wereldwijd tentoongesteld in verschillende musea en galerieën, waaronder het Haus der Kunst en de Bayerische Akademie der Schönen Künste in München, het Hamburger Bahnhof Museum für Gegenwart en het KW Institute for Contemporary Art in Berlijn, Tate Modern Londen, Kunsthalle Wien, Centre Georges Pompidou Paris, ACMI Melbourne, Royal Academy of Fine Arts en het British Film Institute in Londen. In 2009 en 2010 was Rosefeldt als gastprofessor verbonden aan de faculteit Media Art van de Bauhaus Universiteit in Weimar. Sinds 2010 is hij lid van de Bayerische Akademie der Schönen Künste en bekleedt hij de leerstoel Digital and Time-based Media aan de Akademie der Bildenden Künste (beide in München).
tekst, regie, productie Julian Rosefeldt
met Cate Blanchett
gecoproduceerd door
Burger Collection Hongkong, Ruhrtriennale
Bayerischen Rundfunk
in opdracht van
ACMI – Australian Centre for the Moving Image (Melbourne), Art Gallery of New South Wales (Sydney), Nationalgalerie – Staatliche Museen zu Berlin (Berlijn), Sprengel Museum Hannover (Hannover)
met genereuze steun van Medienboards Berlin-Brandenburg
in samenwerking met Bayerische Rundfunk
volledige credits website Julian Rosefeldt = http://www.julianrosefeldt.com/
teksten gebaseerd op manifesten van
Guillaume Appollinaire, Louis Aragon, Manuel Maples Arce, Giacomo Balla, Umberto Boccioni, Stan Brakhage, André Breton, Carlo Carrà, Guy Debord, Paul Éluard, Friedrich Engels, Lucio Fontana, Naum Gabo, Werner Herzog, Coop Himmelb(l)au, Richard Huelsenbeck, Vicente Huidobro, Jim Jarmusch, John Reed Club of New York, Wassily Kandinsky, Wyndham Lewis, Sol LeWitt, George Maciunas, Kazimir Malevitsj, Franz Marc, Filippo Tommaso Marinetti, Karl Marx, Barnett Newman, Constant Nieuwenhuys, Claes Oldenburg, Anton Pevzner, Francis Picabia, Adrian Piper, Yvonne Rainer, Georges Ribemont-Dessaignes, Alexander Rodtschenko, Olga Rozanova, Luigi Russolo, Antonia Sant'Elia, Kurt Schwitters, Gino Severini, Philippe Soupault, Sturtevant, Bruno Taut, Lars von Trier, Tristan Tzara, Mierle Laderman Ukeles, Robert Venturi, Dziga Vertov, Thomas Vinterberg, Emmett Williams, Lebbeus Woods
Holland Festival Amsterdam van 4 t.m. 25 juni 2017
# meer info op website Holland Festival
fleursdumal.nl magazine
More in: Art & Literature News, Ball, Hugo, CINEMA, RADIO & TV, Dada, De Stijl, Doesburg, Theo van, Futurism, Futurisme, Holland Festival, LITERARY MAGAZINES, MUSIC, Performing arts, Photography, Surrealism, THEATRE, Tzara, Tristan
---
'BOSCH & BRANDS'
ACADEMY OF FINE ARTS VIENNA
Op de grote Jheronimus Bosch-tentoonstellingen in 's-Hertogenbosch en Madrid schitterde vorig jaar één van Bosch' meesterwerken door opvallende afwezigheid: het 'Laatste Oordeel' (± 1500). Het werk verblijft al sinds de 16e eeuw in Oostenrijk en hangt nu in de 'Gemäldegalerie' van de bekende 'Akademie der bildenden Künste' in Wenen. Het werk valt op door zijn frisse kleuren. Als eerbetoon aan dit prachtige schilderij nodigt de 'Akademie' dit jaar een aantal kunstenaars uit om met hun werk op het drieluik van Jeroen Bosch te reageren. Deze reeks 'Korrespondenzen' wordt geopend door een tentoonstelling van de Tilburgse beeldend kunstenaar Sjon Brands, wiens 'vreemde vogels' zo uit het rariteitenkabinet van de Bossche schilder lijken te zijn weggevlogen.
De tentoonstelling 'Bosch & Brands' verwelkomt acht beelden van vogels, die in de grote zaal rondom het 'Laatste Oordeel' gegroepeerd staan. De overeenkomsten zijn duidelijk aanwezig, beide kunstenaars omarmen met graagte de onvolkomenheden en ondeugden van onze mensheid. De verschillen zijn eveneens treffend, vooral wanneer men de schilder Jheronimus Bosch een gebrek aan humor toedicht. Daar heeft de hedendaagse kunstenaar geen last van, zijn dadaïstische paradijsvogels vormen een uiterst vrolijke verzameling menselijke eigenaardigheden. Wellicht dat zij een ander licht op het eeuwenoude drieluik werpen. Niet alles is hel en verdoemenis.
Brands laat zich spelenderwijs inspireren door allerlei gevonden gebruiksvoorwerpen en afvalmaterialen. Op de laatste dag van de expositie gaat hij met Weense kinderen aan de slag om met meegebrachte 'Alltagsgegenständen' (gebruiksvoorwerpen) nieuwe 'vreemde vogels' te maken.
De expositie duurt tot en met zondag 16 juli 2017 en is van dinsdag tot en met zondag geopend van 10:00 tot 18:00 uur. Op zaterdag 15 juli is er om 18.00 uur een gesprek met de kunstenaar en om 19.30 uur een afsluitend concert van de fameuze 'New Royal Flaminga Band' (Martin Fondse, Eric van der Westen, Mete Erker en Jan Wirken).
Over Sjon Brands
De Nederlandse kunstenaar Sjon Brands maakt dadaïstische paradijsvogels en groteske gevleugelde luchtschepen. Absurde wezens samengesteld uit metalen gebruiksvoorwerpen, radiobuizen, struisvogelveren, pollepels en luciferdoosjes. Beelden die regelrecht uit het surrealistisch rariteitenreservaat van Jeroen Bosch lijken te fladderen. Het is een bos bonte karikaturen van ons bestaan, een vrolijke verzameling menselijke eigenaardigheden en ondeugden, die het leven soms ingewikkeld, maar alleszins de moeite waard maken.
Zie ook: www.sjonbrands.nl
Bosch & Brands
Tentoonstelling beelden in de Academie voor schone kunsten: Schilderijengalerij
(Akademia der bildenden Künste – Gemäldegalerie)
Schillerplatz 3, 1010 Wenen
van 23 mei t/m 16 juli 2017.
fleursdumal.nl magazine
More in: Art & Literature News, Brands, Sjon, Dutch Landscapes, Exhibition Archive, Jheronimus Bosch, Sjon Brands
---
Foto Antony Kok – Archief JVK Tilburg
GESCHIEDENIS VAN EEN BIOGRAFIE
Over Antony Kok
Door Jef en Hanneke van Kempen
'De wereld van heden raast door in Dada's voetspoor' is een veel geciteerd aforisme van de dichter Antony Kok, dat hij schreef toen hij al oud was. Maar was Kok ook de Dada-dichter die auteur K. Schippers in hem zag, in zijn lezing ter gelegenheid van de opening van de grote Kok-tentoonstelling in de Stadsschouwburg / Kultureel Sentrum van Tilburg begin 1985? Bedoelde Kok, zoals K. Schippers zei, dat Dada niet behoorde tot een tijd of een plaats? Dat Dada niet gebonden was aan een beweging. Dat Antony Kok met zijn aforisme moet hebben bedoeld, dat Dada stond voor een mentaliteit, die van alle tijden was en van de hele wereld? 1)
Of was Antony Kok de man die alleen door toeval, door het feit dat hij beste vrienden zou worden met enkele van de grootste kunstenaars van de 20ste Eeuw, Theo van Doesburg( (1883 – 1931) en Kurt Schwitters, en in navolging van hen Dada-dichter werd, zoals J.A. Dautzenberg (1944 – 2009) in 1985 – in een paginagroot artikel- in De Volkskrant schreef: Een Dada-dichter die op latere leeftijd verstrikt zou raken in mystiek. 2)
Of is het allebei waar? Wat helpt het de biograaf die al 35 jaar probeert het leven van een ander te ontrafelen? Is het niet zo dat zowel Hugo Bal als Theo van Doesburg aan het eind van hun leven Rooms-katholiek zijn geworden? Daar hoor je nooit veel over.
Ottevanger haalt in haar zeer degelijke, maar weinig empathische brievenboek, zelfs meer dan eens dichter Til Brugman aan, die Antony Kok omschreef als een : 'Een wezensvreemde man, die hij altijd al geweest was'. Is dat echt zo? 3)
Zoveel schrijvers, zoveel meningen. Kok is de afgelopen jaren gekenschetst als een wereldvreemde, een absurdist, een socialist, een pacifist, een religieus fanaat, een middeleeuwer, een dadaïst en nog zoveel meer.
#   LEES HIER VERDER GeschiedenisVanEenBiografie  PDF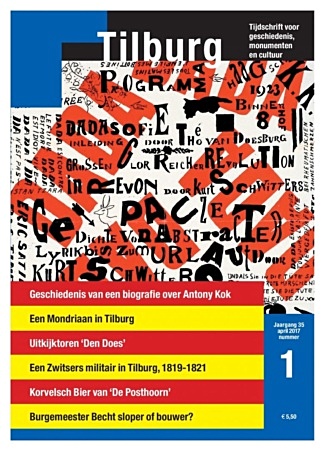 Jaargang 35 – 2017 – nummer 1
Tijdschrift Tilburg
Jef van Kempen en Hanneke van Kempen:
Geschiedenis van een biografie. Over Antony Kok
En verder o.a.
Petra Robben:  Mijmering over een Mondriaan in Tilburg. Internationale Tentoonstelling van Nijverheid, Handel en Kunst, 1913
Niko de Wit:  'Den Does', een uitkijktoren voor Tilburg. Een hommage aan Theo van Doesburg
fleursdumal.nl magazine
More in: - Book News, Antony Kok, Art & Literature News, Bauhaus, BIOGRAPHY, Dada, De Stijl, Doesburg, Theo van, Hanneke van Kempen, Jef van Kempen, Kok, Antony, Kurt Schwitters, Piet Mondriaan, Piet Mondriaan, Schwitters, Kurt, Theo van Doesburg, Theo van Doesburg
---
German Neo-Expressionist painter, sculptor and jazz drummer A.R. Penck has died in Zürich at the age of seventy seven. His German gallerist said the cause of his death was complications of a stroke.
Ralf Winkler, alias A. R. Penck, was born in Dresden, Germany. After failing admission to the fine-arts academies in Dresden and East Berlin, Penck worked for several years in a lot of jobs.
In the early 1970s he met with a group of neo-expressionist painters in Dresden. Penck became later one of the exponents of the new figuration alongside with Jörg Immendorff, Georg Baselitz and Markus Lüpertz. In the late 1970s he was shown in West Berlin and was seen as an exponent of free speech in the East. In the 1980s Penck's work was shown by major museums and galleries in the western world.
Ralf Winkler, alias A. R. Penck, Mike Hammer, T. M., Mickey Spilane, Theodor Marx, "a. Y." or just "Y" died last week in Zürich.
In Memoriam A. R. Penck (1939–2017)
fleursdumal.nl magazine
More in: Art & Literature News, Exhibition Archive, Expressionisme, Galerie Deutschland, In Memoriam, REPRESSION OF WRITERS, JOURNALISTS & ARTISTS
---
Iedereen weet hoe Maria eruitziet en zal haar beeltenis kunnen herkennen. Ook is bekend dat ze de moeder van Jezus is. Maar over haar leven weten we niet veel. Waarom is ze al eeuwenlang zo populair? Hoe doet ze dat? En wat zegt dat over ons?
De tentoonstelling Maria blijft ruim 6 maanden open om heel Maria-minnend Nederland de kans te geven haar te ontmoeten. Want ongeacht cultuur of religie, Maria is van alle tijden en van iedereen. Mooie en verrassende verbeeldingen van Maria in de kunst vertellen haar meer dan wonderlijke levensverhaal. Ga met Maria op een inspirerende reis door twee millennia, vol nieuwe kennis en inzichten over de meest invloedrijke en meest afgebeelde vrouw ter wereld.
Maria brengt veel fascinerende Maria's uit nationale en internationale collecties samen, waarbij gekozen is voor spannende combinaties. Er komen schitterende Maria's uit o.a. de Koninklijke Musea voor Schone Kunsten van België, Museum Boijmans van Beuningen, het Van Gogh Museum, het Mauritshuis en natuurlijk uit Museum Catharijneconvent zelf.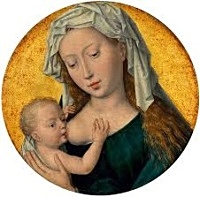 Ontdek hoe veelzijdig deze wereldvrouw is: zij is onderwerp van ikonen en schilderijen, manuscripten, sculpturen, tatoeages en video-installaties. En het zijn niet de minsten die zich door Maria lieten inspireren: o.a. Rubens, Pieter de Grebber, Rembrandt, Jan Toorop, Bill Viola, Jan Fabre en Maria Roosen zijn vertegenwoordigd.
Maria's wonderlijke levensverhaal loopt als een rode draad door de tentoonstelling die de gehele bovenverdieping van het museum beslaat. Vanaf de conceptie tot aan haar tenhemelopneming is Maria in uitingen van kunst te volgen. Ook thema's als devotie en bedevaart passeren de revue. De tentoonstelling laat zien hoe zeer Maria een mondiaal symbool is voor liefde, vrouw-zijn, gezin, angst, verdriet, troost en bescherming.
Waarom is Maria misschien wel de machtigste vrouw op de wereld? In ieder geval de meest afgebeelde vrouw en moeder, daar kan geen popster tegenop. Je zou haar een cultureel fenomeen kunnen noemen. U ontmoet Maria ook in relatie tot andere hedendaagse religies. Maria komt zelfs meer voor in de Koran dan in de Bijbel.
Het gevoel, de warme associaties en emoties die Maria oproept komen in de tentoonstelling naar voren in de persoonlijke verhalen of ervaringen van diverse bekende en onbekende Nederlanders. Deze verhalen komen samen in bijzondere filmpjes die door de tentoonstelling heen verweven zijn.
Geen dag zonder Maria is een reis door het hele jaar, waarbij de lezer elke dag wordt verrast door Maria: met een feest of een legende, een mooi gedicht of gebed, een opmerkelijk weetje, een Mariaverschijning, een lach en een traan, een bijzonder recept. Het boek laat zien waar de wereldwijde verering van Maria vandaan komt en hoe Maria mensen tot op de dag van vandaag inspireert.  Dit rijk geïllustreerde boek is vanaf 10 februari in de museumshop verkrijgbaar. Prijs: € 24,95
Sinds de start bezochten al ruim 30.000 mensen de tentoonstelling Maria. De grootste tentoonstelling uit de geschiedenis van Museum Catharijneconvent is met recht een succes te noemen. Het veelbewogen leven van Maria, verbeeld door beroemde kunstenaars als Joos van Cleve, Rubens, Rembrandt, Jan Toorop en Bill Viola, weet mensen tot vandaag de dag nog steeds te raken.
Nog te zien t/m 20 augustus 2017
Tentoonstelling: Maria
Museum Catharijneconvent
Lange Nieuwstraat 38
3512 PH Utrecht
Bel: 030 231 38 35
info@catharijneconvent.nl
  #  meer info op website Museum Catharijneconvent  
fleursdumal.nl magazine
More in: - Book News, Art & Literature News, CATHEDRALS, DICTIONARY OF IDEAS, Exhibition Archive, FDM Art Gallery, The Ideal Woman
---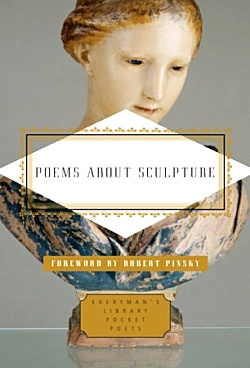 Poems About Sculpture
Foreword by Robert Pinsky & Edited by Murray Dewart
Poems About Sculpture is a unique anthology of poems from around the world and across the ages about our most enduring art form.
About Poems
About Sculpture
Sculpture has the longest memory of the arts: from the Paleolithic era, we find stone carvings and clay figures embedded with human longing. And poets have long been fascinated by the idea of eternity embodied by the monumental temples and fragmented statues of ancient civilizations. From Keats's Grecian urn and Shelley's "Ozymandias" to contemporary verse about Maya Lin's Vietnam Veterans Memorial and Janet Echelman's wind-borne hovering nets, the pieces in this collection convert the physical materials of the plastic arts—clay, wood, glass, marble, granite, bronze, and more—into lapidary lines of poetry. Whether the sculptures celebrated here commemorate love or war, objects or apparitions, forms human or divine, they have called forth evocative responses from a wide range of poets, including Homer, Ovid, Shakespeare, Baudelaire, Rilke, Dickinson, Yeats, Auden, and Plath. A compendium of dazzling examples of one art form reflecting on another, Poems About Sculpture is a treat for art lovers of all kinds.
Dare You See A Soul At The White Heat?

Dare you see a Soul at the White Heat?
Then crouch within the door—
Red—is the Fire's common tint—
But when the vivid Ore
Has vanquished Flame's conditions,
It quivers from the Forge
Without a color, but the light
Of unanointed Blaze.
Least Village has its Blacksmith
Whose Anvil's even ring
Stands symbol for the finer Forge
That soundless tugs—within—
Refining these impatient Ores
With Hammer, and with Blaze
Until the Designated Light
Repudiate the Forge—
Emily Dickinson
(1830 – 1886)
La Beauté
Je suis belle, ô mortels! comme un rêve de pierre,
Et mon sein, où chacun s'est meurtri tour à tour,
Est fait pour inspirer au poète un amour
Eternel et muet ainsi que la matière.
Je trône dans l'azur comme un sphinx incompris;
J'unis un coeur de neige à la blancheur des cygnes;
Je hais le mouvement qui déplace les lignes,
Et jamais je ne pleure et jamais je ne ris.
Les poètes, devant mes grandes attitudes,
Que j'ai l'air d'emprunter aux plus fiers monuments,
Consumeront leurs jours en d'austères études;
Car j'ai, pour fasciner ces dociles amants,
De purs miroirs qui font toutes choses plus belles:
Mes yeux, mes larges yeux aux clartés éternelles!
Charles Baudelaire
(1821 – 1867)
Poems About Sculpture
Foreword by Robert Pinsky
Edited by Murray Dewart
Hardcover, 256 p.
ISBN 9781101907757
Publ. by Everyman's Library, 2016
fleursdumal.nl magazine
More in: - Book News, Art & Literature News, Baudelaire, Charles, Dickinson, Emily, Museum of Literary Treasures, POETRY ARCHIVE
---
"A beautifully written once-in-a-lifetime book, about love, about life, soul, and the wonderful loving genius Oliver Sacks, and New York, and laughter and all of creation." – Anne Lamott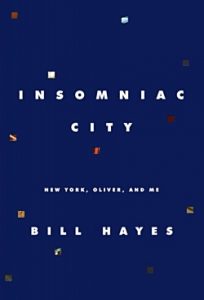 Bill Hayes came to New York City with a one-way ticket, all of his belongings, and only the vaguest idea of how he would get by. But, at forty-eight years old, having spent decades in San Francisco, he wanted a change. Grieving over the recent death of his partner, Hayes discovered quickly that the city, however ruthless its reputation, can also be a profoundly consoling place.
Within the city's incessant rhythms, Hayes found companionship in unlikely sources—in the tree branches framed by his apartment window, in the sight of the Empire State and Chrysler buildings against the night sky, and in New Yorkers themselves, those strangers who, striving side by side, sometimes turn to face one another. A lifelong insomniac, Hayes took to wandering the city at night with a camera, gazing up at skyscrapers, meandering through deserted parks, and having chance encounters with other sleepless city dwellers. And he fell in love again, against all expectations, with his friend and neighbor, Oliver Sacks.
The stories in Insomniac City are drawn together by Hayes' generosity of spirit, and by his photographs of urbanites that find beauty even in the ordinary. Bookended by two painful losses in Hayes' life, this memoir is both a meditation on grief and a celebration of ongoing life. It's also a love song to the city—not just to New York, but to all cities, and to all who have felt the particular magic and solace they offer.
"Insomniac City is a beautiful memoir in which Oliver Sacks comes wonderfully to life–a double portrait that also provides a vivid picture of New York City's neighborhoods and people. The ending is exquisitely wrought, heartrending and joyous." – Joyce Carol Oates,
Title: Insomniac City
Subtitle: New York, Oliver, and Me
Author: Bill Hayes
Publisher: Bloomsbury USA
Format Hardcover
ISBN-10 1620404931
ISBN-13 9781620404935
2017, 304 pp.
fleursdumal.nl magazine
More in: - Book News, Art & Literature News, BOOKS. The final chapter?, FDM in New York, Oliver Sacks, Photography
---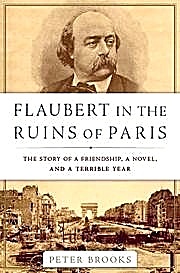 From the summer of 1870 through the spring of 1871, France suffered a humiliating defeat in its war against Prussia and witnessed bloody class warfare that culminated in the crushing of the Paris Commune. In Flaubert in the Ruins of Paris, Peter Brooks examines why Flaubert thought his recently published novel, Sentimental Education, was prophetic of the upheavals in France during this "terrible year," and how Flaubert's life and that of his compatriots were changed forever.
Brooks uses letters between Flaubert and his novelist friend and confidante George Sand to tell the story of Flaubert and his work, exploring his political commitments and his understanding of war, occupation, insurrection, and bloody political repression. Interweaving history, art history, and literary criticism—from Flaubert's magnificent novel of historical despair, to the building of the reactionary monument the Sacré-Coeur on Paris's highest summit, to the emergence of photography as historical witness—Brooks sheds new light on the pivotal moment when France redefined herself for the modern world.
Peter Brooks is Sterling Professor Emeritus of Comparative Literature at Yale University. The author of several award-winning books, Brooks currently teaches at Princeton University and lives in Alexandria, Virginia.
Flaubert in the Ruins of Paris
The Story of a Friendship, a Novel, and a Terrible Year
by Peter Brooks
Basic Books,
hardcover, 288p.,
9780465096022
Publ. date:  April 4th, 2017
Basic Books is an imprint of Perseus Books, a Hachette Book Group company.
fleursdumal.nl magazine
More in: - Book News, FDM in Paris, Gustave Flaubert, Literaire sporen
---
What is the price of poetry? An examination of how the deaths of great poets have shaped our culture's distorted sense of poetry.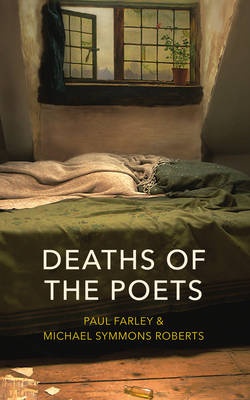 From Chatterton's Pre-Raphaelite demise to Keats' death warrant in a smudge of arterial blood; from Dylan Thomas's eighteen straight whiskies to Sylvia Plath's desperate suicide in the gas oven of her Primrose Hill kitchen or John Berryman's leap from a bridge onto the frozen Mississippi, the deaths of poets have often cast a backward shadow on their work.
The post-Romantic myth of the dissolute drunken poet – exemplified by Thomas and made iconic by his death in New York – has fatally skewed the image of poets in our culture. Novelists can be stable, savvy, politically adept and in control, but poets should be melancholic, doomed and self-destructive. Is this just a myth, or is there some essential truth behind it: that great poems only come when a poet's life is pushed right to an emotional knife-edge of acceptability, safety, security? What is the price of poetry? In this book, two contemporary poets undertake a series of journeys – across Britain, America and Europe – to the death places of poets of the past, in part as pilgrims, honouring inspirational writers, but also as investigators, interrogating the myth. The result is a book that is, in turn, enlightening and provocative, eye-wateringly funny and powerfully moving.
Michael Symmons Roberts's sixth collection of poetry, Drysalter, was the winner of both the Forward Prize and the Costa Poetry Prize in 2013. He has published two novels, and is Professor of Poetry at Manchester Metropolitan University.
Paul Farley is the author of four collections of poetry and has won the Forward Prize for Best First Collection, the Whitbread Poetry Award and the E. M. Forster Award.
Edgelands, co-written with Michael Symmons Roberts, received the Royal Society of Literature's Jerwood Award and the 2011 Foyles Best Book of Ideas Award and was serialised as Radio 4 Book of the Week.
The Deaths of the Poets
Michael Symmons Roberts & Paul Farley
ISBN : 9780224097543
Hardback, 400 pages
February 2017
Publisher: Random House Children's Publishers UK
fleursdumal.nl magazine
More in: - Archive Tombeau de la jeunesse, - Book News, Art & Literature News, DEAD POETS CORNER, Galerie des Morts, POETRY ARCHIVE
---
Older Entries »
« Newer Entries
Thank you for reading FLEURSDUMAL.NL - magazine for art & literature