EXHIBITION – art, art history, photos, paintings, drawings, sculpture, ready-mades, video, performing arts, collages, gallery, etc.
«« Previous page
·
Vincent Berquez: Japanese river
·
Boekpresentatie: Nicht verloren laufen met lino's van Walter Kerkhofs en Ivo van Leeuwen
·
Hugo Ball: Bagatelle
·
Festival de la BnF 2018 Paris: La Bibliothèque parlante
·
Viking Eggeling: Four frames from "Diagonal-Symphonie"
·
ELO 2018 Mind The Gap!
·
Karl Marx 1818 – 2018
·
Hugo Ball: Eröffnungs-Manifest, 1. Dada-Abend
·
Vincent Berquez: Drawing Nr. 18
·
EN ROUTE ELLEN RIJK – Een tentoonstelling over onderweg
·
The story of the Protests of May 1968
·
GONEWEST: Artistieke herdenking 100 jaar Groote Oorlog in West-Vlaanderen
  Vincent Berquez painting ©: Japanese River
   Vincent Berquez is a London–based artist and poet
    fleursdumal.nl magazine for art & literature
More in: Berquez, Vincent, FDM Art Gallery, Vincent Berquez
---
Nicht verloren laufen
Een boek met lino's van Walter Kerkhofs en Ivo van Leeuwen.
Handgedrukt, oplage 70.
Gebonden door Liesbeth Huyben
Grafiek expositie met werk van Walter Kerkhofs en Ivo van Leeuwen. Verder is naast grafiek van boven genoemde kunstenaars, ook werk te zien van de Hamburgse kunstenaar: Dragan Prgomelja.
Tijdens de presentatie worden drie muziekstukken uitgevoerd, die werden gecomponeerd door Frans Kerkhofs op gedichten van Nabokov.

Uitvoerenden: Lizette van Beek, mezzo-sopraan en Doré van Deijk, piano.
Nicht verloren laufen
16 juni 2018 op 16.00 uur
NS-Plein 16, Tilburg
Expositie open 17/23/14 juni van 12.00 tot 17.00
new art work
fleursdumal.nl magazine
More in: # Music Archive, - Book Lovers, - Book News, Art & Literature News, Exhibition Archive, Ivo van Leeuwen, PRESS & PUBLISHING
---
Bagatelle
Vor meinem Fenster,
Im Sonnenschein
Sitzen Engelein.
Eins, zwei, drei Engelein
Und äugeln herein.
Sie hauchen an die Scheiben
Und kichern sich an,
Und schreiben
Deinen Namen hin.
Und kichern sich an
Und verwischen ihn.
Und blinzeln gar boshaft
Und neckisch herein,
Und flattern fort
Die drei Engelein.
Hugo Ball
(1886-1927)
Bagatelle
fleursdumal.nl magazine
More in: Archive A-B, Ball, Hugo, Dada, DADA, Dadaïsme
---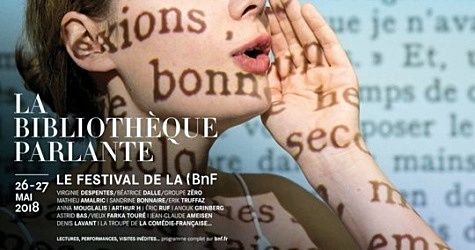 Festival de la BnF 2018 Paris
Les textes de La Bibliothèque parlante dans les collections de la BnF (samedi 26 et dimanche 27 mai 2018 – François-Mitterrand –  BnF Paris)
# Website La Bibliothèque parlante
fleursdumal.nl magazine
More in: - Book News, Art & Literature News, AUDIO, CINEMA, RADIO & TV, FDM in Paris, Libraries in Literature
---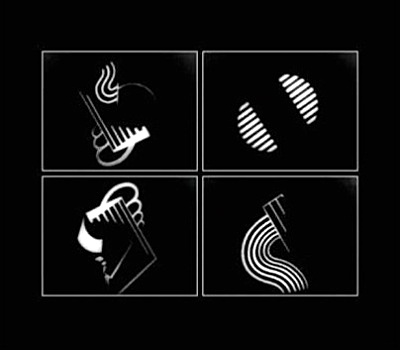 Four frames from "Diagonal-Symphonie"
Film still of "Diagonal Symphonie"
by Viking Eggeling (1880-1925)
fleursdumal.nl magazine
More in: AUDIO, CINEMA, RADIO & TV, Dada, DADA, Dadaïsme, MUSIC, Viking Eggeling
---
The Electronic Literature Organization (ELO) holds its 2018 Conference and Festival, hosted by the Université du Québec à Montréal from 13 to 17 August 2018.
The Conference, the Festival and Exhibits will be held August 13th to 17th in downtown Montréal, Québec, Canada. Mind the Gap! will be bilingual, with both English and French tracks, showcasing Montreal's important and dynamic local Québécois e-lit/digital arts community and extending a special welcome to e-lit's global francophonie.
The aim of this conference is to think about e-lit in a digital culture. What is its relationship to current cultural practices and trends?
Two directions are proposed: explorations and interventions. The first direction features e-lit's exploratory nature, its formal aspects, its use of technology, its renewal of narrative conventions, and at the same time its impact on literary theories and methodologies to renew themselves.
The second direction considers e-lit's place in the public sphere, its relationship to digital and urban culture, to forms of conservation and presentation, and also to performance.
# more information on website ELO 2018 Mind The Gap!
ELO 2018 Mind The Gap!
13 – 17 August 2018
The Electronic Literature Organization (ELO) announces its 2018 Conference and Festival, hosted by the Université du Québec à Montréal.
fleursdumal.nl magazine
More in: #Archive A-Z Sound Poetry, #Archive Concrete & Visual Poetry, Art & Literature News, AUDIO, CINEMA, RADIO & TV, Literary Events, Visual & Concrete Poetry
---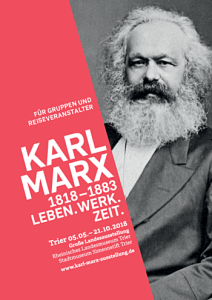 The 5th of May 2018 marks the bicentennial of the birth of Karl Marx, the eminent 19th-century thinker. This is the first time that a historic-cultural exhibition is dedicated to his life, his important works and multifaceted activities in the context of his time. Sponsored by the Federal State of Rhineland-Palatinate and the City of Trier, the state exhibition KARL MARX 1818-1883. LIFE. WORK. TIME. will be on display in the Rheinisches Landesmuseum Trier and in the City Museum Simeonstift Trier from 5 May to 21 October 2018.
fleursdumal.nl magazine
More in: Archive M-N, Galerie Deutschland, Karl Marx, MONTAIGNE
---
Dada ist eine neue Kunstrichtung. Das kann man daran erkennen, daß bisher niemand etwas davon wußte und morgen ganz Zürich davon reden wird. Dada stammt aus dem Lexicon. Es ist furchtbar einfach. Im Französischen bedeutets Steckenpferd. Im Deutschen: Addio, steigt mir bitte den Rücken runter, auf Wiedersehen ein ander Mal! Im Rumänischen: 'Ja wahrhaftig, Sie haben Recht, so ist es. Jawohl, wirklich. Machen wir'. Und so weiter.
Ein internationales Wort. Nur ein Wort und das Wort als Bewegung. Es ist einfach furchtbar. Wenn man eine Kunstrichtung daraus macht, muß das bedeuten, man will Komplikationen wegnehmen. Dada Psychologie, Dada Literatur, Dada Bourgeoisie und ihr, verehrteste Dichter, die ihr immer mit Worten, nie aber das Wort selber gedichtet habt. Dada Weltkrieg und kein Ende, Dada Revolution und kein Anfang. Dada ihr Freunde und Auchdichter, allerwerteste Evangelisten. Dada Tzara, Dada Huelsenbeck, Dada m'dada, Dada mhm' dada, Dada Hue, Dada Tza.
Wie erlangt man die ewige Seligkeit? Indem man Dada sagt. Wie wird man berühmt? Indem man Dada sagt. Mit edlem Gestus und mit feinem Anstand. Bis zum Irrsinn, bis zur Bewußtlosigkeit. Wie kann man alles Aalige und Journalige, alles Nette und Adrette, alles Vermoralisierte, Vertierte, Gezierte abtun? Indem man Dada sagt. Dada ist die Weltseele, Dada ist der Clou, Dada ist die beste Lilienmilchseife der Welt. Dada Herr Rubiner, Dada Herr Korrodi, Dada Herr Anastasius Lilienstein.
Das heißt auf Deutsch: die Gastfreundschaft der Schweiz ist über alles zu schätzen, und im Ästhetischen kommt's auf die Norm an. Ich lese Verse, die nichts weniger vorhaben als: auf die Sprache zu verzichten. Dada Johann Fuchsgang Goethe. Dada Stendhal. Dada Buddha, Dalai Lama, Dada m'dada, Dada m'dada, Dada mhm' dada. Auf die Verbindung kommt es an, und daß sie vorher ein bißchen unterbrochen wird. Ich will keine Worte, die andere erfunden haben. Alle Worte haben andere erfunden. Ich will meinen eigenen Unfug, und Vokale und Konsonanten dazu, die ihm entsprechen. Wenn eine Schwingung sieben Ellen lang ist, will ich füglich Worte dazu, die sieben Ellen lang sind. Die Worte des Herrn Schulze haben nur zwei ein halb Zentimeter.
Da kann man nun so recht sehen, wie die artikulierte Sprache entsteht. Ich lasse die Laute ganz einfach fallen. Worte tauchen auf, Schultern von Worten; Beine, Arme, Hände von Worten. Au, oi, u. Man soll nicht zuviel Worte aufkommen lassen. Ein vers ist die Gelegenheit, möglichst ohne Worte und ohne die Sprache auszukommen. Diese vermaledeite Sprache, an der Schmutz klebt wie von Maklerhänden, die die Münzen abgegriffen haben. Das Wort will ich haben, wo es aufhört und wo es anfängt.
Jede Sache hat ihr Wort; da ist das Wort selber zur Sache geworden. Warum kann der Baum nicht Pluplusch heißen, und Pluplubasch, wenn es geregnet hat? Und warum muß er überhaupt etwas heißen? Müssen wir denn überall unseren Mund dran hängen? Das Wort, das Wort, das Weh gerade an diesem Ort, das Wort, meine Herren, ist eine öffentliche Angelegenheit ersten Ranges.
Hugo Ball
(1886-1927)
Eröffnungs-Manifest, 1. Dada-Abend
(Opening-Manifest of the 1st Dada-Evening)
Zürich, 14. Juli 1916
fleursdumal.nl magazine
More in: Archive A-B, Archive A-B, Ball, Hugo, Dada, DADA, Dadaïsme
---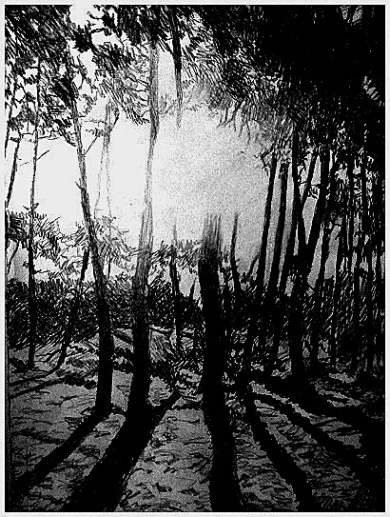 Vincent Berquez©:  Drawing Nr. 18
Vincent Berquez is a London–based artist and poet. He has published in Britain, Europe, America and New Zealand. His work is in many anthologies, collections and magazine worldwide. Vincent Berquez was requested to write a Tribute as part of 'Poems to the American People' for the Hastings International Poetry Festival for 9/11, read by the mayor of New York at the podium. He has also been commissioned to write a eulogy by the son of Chief Albert Nwanzi Okoluko, the Ogimma Obi of Ogwashi-Uku to commemorate the death of his father. Berquez has been a judge many times, including for Manifold Magazine and had work read as part of Manifold Voices at Waltham Abbey. He has recited many times, including at The Troubadour and the Pitshanger Poets, in London. In 2006 his name was put forward with the Forward Prize for Literature. He recently was awarded a prize with Decanto Magazine. Berquez is now a member of London Voices who meet monthly in London, United Kingdom.
Vincent Berquez has also been collaborating in 07/08 with a Scottish composer and US film maker to produce a song-cycle of seven of his poems for mezzo-soprano and solo piano. These are being recorded at the Royal College of Music under the directorship of the concert pianist, Julian Jacobson. In 2009 he will be contributing 5 poems for the latest edition of A Generation Defining Itself, as well as 3 poems for Eleftheria Lialios's forthcoming book on wax dolls published in Chicago. He also made poetry films that have been shown at various venues, including a Polish/British festival in London, Jan 07.
As an artist Vincent Berquez has exhibited world wide, winning prizes, such as at the Novum Comum 88' Competition in Como, Italy. He has worked with an art's group, called Eins von Hundert, from Cologne, Germany for over 16 years. He has shown his work at the Institute of Art in Chicago, US, as well as many galleries and institutions worldwide. Berquez recently showed his paintings at the Lambs Conduit Festival, took part in a group show called Gazing on Salvation, reciting his poetry for Lent and exhibiting paintings/collages. In October he had a one-man show at Sacred Spaces Gallery with his Christian collages in 2007. In 2008 Vincent Berquez had a solo show of paintings at The Foundlings Museum and in 2011 an exposition with new work in Langham Gallery London.
fleursdumal.nl magazine for art & literature
More in: Berquez, Vincent, FDM Art Gallery, Vincent Berquez
---
In de tentoonstelling EN ROUTE brengt beeldend kunstenaar Ellen Rijk een aantal recente grotere werken samen rond de thematiek van de 'reis', het onderweg zijn, waar ga je naar toe en waar ben je thuis. Met titels als Schuilboot of Troostvloot en Horizon nodigt zij de kijker uit tot bezinning, los van de waan van de dag, maar niet los van een wereld die volop in beweging is en vol verschillende identiteiten.

Zij toont haar schepen om te reizen, om te vluchten, gedwongen of gewoon meegevoerd in een tocht als over de Styx of om in te schuilen als in een kleine kapel of een kerk. Kaarten, foto's en getijden om een reis of een thuis vast te leggen.
In de volksmond heet zij de Vredeskerk: O.L. Vrouw Koningin van de Vrede aan de Ringbaan West.De kerk, gebouwd in 1953, geopend in 1954, geldt als een van de hoogtepunten van de Tilburgse wederopbouwarchitectuur en is ontworpen door N.H. Pontzen, architect te Tilburg.
Sinds 2015 is zij buiten gebruik. Het gebouw is in het kader van de ontwijding 'gestript'. Door de versobering komen de superieure verhoudingen sterk tot hun recht en nodigt de ruimte nog meer uit tot contemplatie, tot stilte en bezinning. Het lijkt de ideale entourage voor EN ROUTE ELLEN RIJK.
Ellen Rijk (Ossendrecht 1955) volgde na de Academie voor Beeldende Vorming in Tilburg de Academie voor Kunst en Vormgeving te Den Bosch, afdeling keramiek.  Haar werk was recentelijk te zien in o.a.: Tilburg, Luycks Gallery, Fort de Vaux; Den Bosch, Boschparade, Tilburg, Beyond Borders; Diessen, Landart Diessen; Bedburg-Hau (Duitsland), Artoll Kunstlabor; Akhalkalaki, Kaspi, (Georgië) Art Villa Garikula; Tilburg, voormalige Franciscanessenkapel; Schijndel, KEG; Parijs (Frankrijk) Theatre de Vanves; Bourges (Frankrijk), Biennale d'Art Contemporaine; Zagreb (Kroatie), Galerija Klovecevi dvori, Kiev (Oekraïne), SpringWindFestival; Maastricht, Festival Cement; Maagdenburg (Duitsland), IVde International Kunstfestival
Kunstfestival Vredeskerk
OL Vrouw Koningin van de Vrede
Ringbaan West 94
Tilburg
03 mei t/m 21 mei 2018
Openingstijden:
Donderdag t/m zondag + 21 mei van 14.00 – 19.00 uur en op afspraak
Beeldende kunst: Ellen Rijk i.s.m. Ad Roefs en Sergei Sabakar
Ondersteuning: Jacki Dodementova, Pietjan Dusee, Mahbooba Yousuf, Mostafa Betaree / Spotlight
Het project wordt ondersteund door Makersfonds gemeente Tilburg – RK Parochie Peerke Donders

EXTRA programma in het kader van EN ROUTE ELLEN RIJK, een tentoonstelling over onderweg:  Donderdag 3 mei 19.00 uur FEESTELIJKE OPENING van de tentoonstelling door Isidoor Wens, beeldend kunstenaar, coördinator Artots (Den Bosch) en Art Center Botopasi (Suriname) met bijdragen van performer Adriaan van Iersel, theatermaker Boy Jonkergouw en schrijver Pietjan Dusee.
Vrijdag 4 mei 17.00 – 18.45 uur SPEECHES SPECIAL + PLUS THEATER VOOR DE DAM
Normaal niet meer weg te denken in de programmering van De NWE Vorst maar deze keer een speciale editie van speeches in de Vredeskerk. Zes genodigden betreden de kansel om een korte speech te geven. Met toesprekers uit allerlei gelederen, soms ervaren podiumbeesten, soms verlegen binnenvetters. Zij delen hun persoonlijke verhaal met u en prikkelen uw geest, treffen doel, geven een grimas, laten u niet onberoerd. Volgens traditie te beginnen met een filmpje van Leonard Bedaux Cinema.
Na een korte pauze speelt actrice Monique Hendriks haar korte poëtische monoloog "We kunnen er toch ook allemaal niks aan doen", die de menselijke kant van de vluchtelingenproblematiek blootlegt en vertonen we het documentaire meesterwerk 'Planet Sarajevo' van de Bosnische cineast Sahin Sisic. Een groots kleinood over het leven van alledag in een stad in oorlog.
Zondag 6 mei 15.00 – 18.00 uur EN ROUTE MEETING THE WORLD I
Een reeks artistieke interventies
Zondag 13 mei 15.00 – 18.00 uur EN ROUTE MEETING THE WORLD II
Een reeks artistieke interventies
Zondag 20 mei 15.00 – 18.00 uur EN ROUTE MEETING THE WORLD III
Een reeks artistieke interventies
Aan EN ROUTE MEETING THE WORLD werken o.a. mee: Mahmamod Al Asady – Taim Alhajali – Tia Alhajali – Jol Alholo – Bakr Al_jaber – Hasan Alkhatib – Mohammad Karim Amin – – Mohamed Almaslawe – Mohammed Alsamna – Hanadi Alsharqawi – Andit & Friends – Mohamad B – Ferran Bach – Ana Barreto – Amjad Bitari -Frido van der Blij – Sjon Brands – Huda Diban – Doré van Dijck – Ulrike Doszmann – MoveToMeet Katja Grässli – Shaza Hayek – Adriaan van Iersel – Mohammad Khan – Vincent Koevoets – Razan Lababidy – Batoul Lakmoush – Dorith van der Lee – Huner Mirani – Ali Mosleh – Sarah Prescimone – Eleni Ploumi – Diana Qadd – Mohammad Saleh – Mamoda Sh – Eyad Shawi – Paul Speckens – Jens Wierckx
EN ROUTE MEETING wordt georganiseerd door SPOTLIGHT / Mostafa Betaree
# meer informatie op website: www.ellenrijk.nl
news & events
fleursdumal.nl magazine
More in: Art & Literature News, AUDIO, CINEMA, RADIO & TV, Dutch Landscapes, Exhibition Archive, FDM Art Gallery, Land Art, Performing arts, THEATRE
---
Fifty years ago, the demonstrations of May 68 turned the streets of Paris and Nanterre upside down, and shook France to its very core. Linked with a vast international protest movement, it brought about profound changes in French society and abroad.
Fifty years on, various cultural institutions explore the history and legacy of May – June 1968 through get-togethers, exhibitions, newly-opened archives, participatory workshops, theatre, music, debates and talks casting fresh light on the events.
 #  more information on website soixantehuit.fr and fleursdumal.nl
More in: Exhibition Archive, Histoire de France, PRESS & PUBLISHING, Protests of MAY 1968
---
De Provincie West-Vlaanderen herdenkt van 2014 tot en met 2018 op culturele wijze 100 jaar Groote Oorlog. Deze eigentijdse, toekomstgerichte en multidisciplinaire herdenking kreeg de naam 'GoneWest'.
GoneWest verbindt talloze levensverhalen met gedegen historisch besef en ontsluit deze kleine en grote verhalen via muziek-, dans-, theaterevenementen, literatuur en beeldende kunst.
"…because his brother had gone west, raved at the bleeding war; his rampant grief moaned, shouted, sobbed, and choked, while he was kneeling half-naked on the floor. In my belief such men have lost all patriotic feeling." Siegfried Sassoon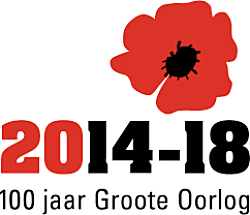 'To go west', een Engelse uitdrukking, die zoveel betekent als sterven, kreeg tijdens de Eerste Wereldoorlog een bijkomende betekenis mee. Het ten westen gaan van de doden, met de ondergaande zon mee, werd aan het geallieerde front meer dan zomaar een metafoor. Britten, Fransen en Belgen bezetten dan ook het westelijke deel van dat Westelijke Front, dat van het noorden naar het zuiden West-Vlaanderen en Noord-Frankrijk doorsneed. Hun gesneuvelden en gekwetsten brachten ze daarmee letterlijk naar het westen toe.
Expo 600.000 beeldjes – 600.000 namen
Ervaar vanaf april 2018 de indrukwekkende land-artinstallatie ComingWorldRememberMe in het provinciedomein De Palingbeek in Ieper.
Deze installatie strekt zich uit over het niemandsland en The Bluff, een van de zwaarst bevochten plekken van de Eerste Wereldoorlog. De 600.000 beeldjes krijgen een plaats tussen drie grote kunstwerken van kunstenaar Koen Vanmechelen.
Tienduizenden mensen uit Vlaanderen en de rest van de wereld hielpen ComingWordRememberMe tot stand komen: samen maakten ze 600.000 beeldjes. Bij elk beeldje hoort een dog tag, het universele identificatiesysteem voor frontsoldaten. De dog tags combineren telkens de naam van een WOI-slachtoffer met de naam van een maker van een beeldje. Elke dog tag verbindt zo letterlijk het verleden met het heden.
Een doorzichtig werk van kunstenaar Koen Vanmechelen biedt plaats aan de 600.000 dog tags. De namen van de oorlogsslachtoffers komen uit 'De Namenlijst'. Het In Flanders Fields Museum in Ieper stelde deze digitale lijst met alle slachtoffers van WOI in België samen.
Het doorzichtige kunstwerk met de 600.000 dog tags krijgt een plaats in het paviljoen aan de start van het wandelparcours rond de land-artinstallatie. Het verenigt er letterlijk de verschillende nationaliteiten en generaties in de herdenking. Het engagement van al de betrokken mensen maakt van de land-art-installatie een grens- en generatie-overschrijdend symbool van vrede.
Tot eind mei 2018 kunt u bij uw bezoek aan het paviljoen een wandeling starten. Langs een deel van het wandeltraject hoort u op verschillende rustpunten oorlogspoëzie. De wandeling eindigt op de uitkijkbrug met een bijzonder uitzicht over de indrukwekkende land-artinstallatie.
Door het karakter van de locatie kan de volledige land-artinstallatie maar tijdelijk in het provinciaal domein De Palingbeek blijven staan. De dog-tags met de namen van oorlogsslachtoffers en peters en meters krijgen wel een definitieve plaats op het Niemandsland.
De organisatoren streven ernaar om de beeldjes na afloop van de expo op een respectvolle manier te verwijderen. Eind 2018 krijgen eerst alle peters en meters de kans om een beeldje uit de installatie op te halen. Voor de resterende beeldjes zoeken de initiatiefnemers een museale bestemming op verschillende locaties, zowel in België als in het buitenland.

Expo 600.000 beeldjes – 600.000 namen
Tot eind mei 2018
Koen Vanmechelen
Het oeuvre van kunstenaar Koen Vanmechelen is een voortdurende zoektocht naar de universele waarheid van ons bestaan. Met projecten als 'The Cosmopolitan Chicken Project', 'The Open University of Diversity' en 'The Accident', exploreert Koen Vanmechelen de terreinen van diversiteit en identiteit. Hij wordt hiervoor naar inhoud en verbeelding sinds jaren internationaal gerespecteerd. Het werk van Vanmechelen is een ode aan het leven en is bestemd voor de nieuwe kosmopolitische mens. Hij koestert culturele verschillen. Is ruimdenkend. Zoekt naar begrip van het andere. Leeft van constructieve confrontatie. Verlegt grenzen. Is uit op symbiose. Probeert de beladen begrippen 'identiteit' en 'diversiteit' te herdefiniëren in een wereld die ooit grenzeloos was en het ooit weer zal worden.Een filosofie die perfect aansluit bij het verhaal dat ComingWorldRememberMe wil vertellen dus.
Meer informatie op website:  http://www.koenvanmechelen.be  &  https://www.gonewest.be/
GONEWEST: Artistieke herdenking 100 jaar Groote Oorlog in West-Vlaanderen
fleursdumal.nl magazine
More in: *War Poetry Archive, Art & Literature News, FDM Art Gallery, Galerie des Morts, Historia Belgica, Land Art, WAR & PEACE
---
Older Entries »
« Newer Entries
Thank you for reading FLEURSDUMAL.NL - magazine for art & literature