EXHIBITION – art, art history, photos, paintings, drawings, sculpture, ready-mades, video, performing arts, collages, gallery, etc.
·
Feest der Poëzie organiseert 'Het Festijn van Tachtig'
·
Johannes Theodor Baargeld: 'Röhrensiedlung oder Gotik'
·
Derde editie van de week van de Afrikaanse roman in Nederland en Vlaanderen
·
Peter Jordens: Hendrik Werkman en De Ploeg. The Next Call en het constructivisme
·
Daniel Kane: "Do You Have a Band?". Poetry and Punk Rock in New York City
·
Tilburgse wijkbewoners 'gooien het op het woord'
·
Hugo Ball: Sieben schizophrene Sonette
·
Camille Laurens: La petite danseuse de quatorze ans
·
Laatste weken Disruption – Remapping Nature (Lustwarande 2017)
·
Christine L. Corton: London Fog. The Biography
·
Evelyne Bloch-Dano: Une jeunesse de Marcel Proust
·
Hugo Ball: Wolken
Ontdek het rebelse literaire Amsterdam van 1880, met theater, muziek, poëzie, film, eten, drinken en veel meer op 27 – 28 – 29 oktober 2017
De locaties
Festivalhart: Het Tropeninstituut
Mauritskade 63, Amsterdam
Kassa, theaterzaal en foyer zijn tijdens het festival gevestigd in het voormalige Tropentheater aan de zijkant van het gebouw, in de Linnaeusstraat. De boekverkoop van de Linnaeusboekhandel, de foyer (het Soeterijn Café) én de Poëziebar met absint en sonnetten vindt u in het Tropentheater.
Grote Zaal
Project Diepenbrock, op de zaterdagavond, vindt plaats in de spectaculaire Grote Zaal, te betreden via de hoofdingang aan de Mauritskade.
Grand Café de Tropen
De Tachtigersconferentie en de Thee met Van Deyssel vinden plaats in de Subtropenzaal van Grand Café de Tropen. Het Grand Café is open voor drankjes, lunch en borrelhapjes, en is 's avonds de locatie voor het Van Deysseldiner.
Witsenhuis
Oosterpark 82, Amsterdam
Het Witsenhuis, waar fotograaf Willem Witsen woonde en regelmatig de Tachtigers over de vloer kreeg, heeft een verdieping in de oude staat gehouden. Wilt u ook bij de Tachtigers langskomen? Dat kan! Bij wijze van uitzondering opent het Witsenhuis zijn deuren voor rondleidingen.
Pianola Museum
Westerstraat 118, Amsterdam

Het Geelvinck Pianola Museum bezit een grote hoeveelheid automatische piano's (pianola's), pianolarollen, automatische instrumenten en bijzondere grammofoons, alsook een kleine collectie schellakplaten. Op zondag 29 oktober vindt een bijzonder Koffieconcert rondom de Tachtigers plaats, met oude opnamen en pianolarollen van Nederlandse componisten uit hun tijd!
Bijzondere Collecties van de Universiteit van Amsterdam
Oude Turfmarkt 129, Amsterdam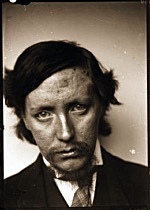 Tot de Bijzondere Collecties van de Universiteit van Amsterdam behoren rijke literaire verzamelingen en de Tachtigers zijn daarin ruim vertegenwoordigd. De collectie van het Frederik van Eeden-Genootschap wordt er beheerd en het archief van Albert Verwey is er eveneens te raadplegen. Verder zijn er stukken van onder anderen Willem Kloos en Jacques Perk, en archivalia van Flanor, de literaire vereniging waar veel Tachtigers in hun studententijd bij aangesloten waren. Een kleine tentoonstelling met manuscripten, foto's, tekeningen en persoonlijke documenten van Tachtigers is gratis te zien in de hal tijdens het gehele festival, gedurende de openingstijden van de Bijzondere Collecties.
Rondleiding Concertgebouw en Alphons Diepenbrock
Concertgebouwplein 10, 1071 LN Amsterdam

De componist onder de Tachtigers, die warme banden onderhield met vooral Herman Gorter, was Alphons Diepenbrock. Hij toonzette onder ander gedichten van Tachtigers Jacques Perk en Lodewijk van Deyssel, en staat vermeld op een cartouche in de Grote Zaal van het Concertgebouw, die tijdens de Tweede Gouden Eeuw van Amsterdam eind 19e eeuw werd gebouwd, en waar de Tachtigers regelmatig te vinden waren in de beginjaren. Een speciale, eenmalige rondleiding voor slechts 15 personen brengt u in verschillende ruimten van het Concertgebouw, die normaal niet toegankelijk zijn voor het publiek. Tevens wordt daarbij verteld over het Concertgebouw en zijn orkest in de tijd van de Tachtigers in het algemeen en Diepenbrocks betrokkenheid daarbij in het bijzonder.
Stichting Feest der Poëzie organiseert bijzondere voorstellingen met gedichten en muziek op mooie plaatsen, en richt zich op vormvaste dichtkunst, klassieke voordrachtskunst en ambachtelijke boekdrukkunst.
Stichting Feest der Poëzie, een collectief van dichters, musici en een magiër, treedt op in binnen- en buitenland. Wegens het tienjarig bestaan van de stichting is 'Het Festijn van Tachtig' in het leven geroepen.
Dit seizoen organiseren zij naast het Festijn nog avonden in het Pianola Museum in Amsterdam, WORM in Rotterdam, Nieuwe Erven in Amersfoort en op andere plaatsen.
# Meer info website Feest der Poëzie
Feest der Poëzie organiseert 'Het Festijn van Tachtig'
fleursdumal.nl magazine
More in: *Archive Les Poètes Maudits, - Archive Tombeau de la jeunesse, - Book Lovers, - Book Stories, Art & Literature News, CLASSIC POETRY, Gorter, Herman, Kloos, Willem, Literary Events, LITERARY MAGAZINES, Lodewijk van Deyssel, Museum of Literary Treasures, MUSIC, THEATRE
---
Röhrensiedlung oder Gotik
Jazz, Jazzband, Bandwurm. Der Burschensaft thomasinischer Printengänger vel expressive Spekulatiusarchitekten ist bei der Renovierung seiner durchlaufend honorierten Arbeiten auf den Kriminalvorwurf No. 2333/1920 geh. gestoßen. Der Podrekt 2333/1920 geh. wurde am 15. Januar 11.30 vorm. persönlich durch den Komunalbaueleven moritz remond eingebacken und verhandelt die Besandung des Röhrensystems durch den Auflauf des Kölner Doms.
Nachdem die philoporne Klingel des Bundes zu dem Podrekt durch Ansaugen von Gefrierhosen Stellung genommen, erklärt der außerhalb der Haftpflicht stechende     Pornodidakt rauchlose erst die Einfühlung der Kommunalgotik als Abbau der Ehe und droht mit der Kommunalisierung seiner Frau. Während albert einstein und die Sozialistin auguste rodin Glückwunschtelegramme häkeln, sägt die Zentrale w/3 der Bewegung dada für das einjährig-freiwillige Diözesan-Derby einen Vergleich auf dem Boden der Röhrenarchitektur aus. Die Abstimmungsgebiete werden sich bestimmen lassen, ob die Gewölbeparteien des Eiffelturmes zu vergraben sind, der ein freigelegter Keller ist und den Verstimmungen des Betriebröhrengesetzentwurfes widerspricht. Der Kosmopolid leo seiwet hat seine Geliebte geheiratet. Das Jubelpaar hat sich an die Zentrale w/3 Abt.
Röhrenarchitinktur mit dem Büttel gesandt, der durch Anbringen von Röhrenfarcaden an den Brandmauern und Häuserhintern seines Viertels dem Tag ein Psychoparallelepitaph setzt. Der Geheimurn "Stätteerweiterung" des Dada Maschke B.D.B. hat in den Bäumen des städt. Ziertierentwertungsverwalts (Nippes, Schiefersburgerweg 150-154, Tel. A4491) eine plananatomische Ornamentalwarte verrichtet. Das Institut beabsichtigt mit einer Aufzahl Entwachsungen, abnormer Haarungen, Kotsteinerungen und Perlbildungen am weiblichen Akt den Ornamentalkanon der Röhrenaphrotektur auszukauen. Das Kinoweilchen clever hasenfalter wird weite' wiede' von seinem Sohn begossen. hasenwalter ist durch Verführung des Dadaisten johann r. rubiner in der Röhrensiedlung Sylt mit seinem Sohn konstipiert worden. Als Folge des Januar-hochwassers sind die Vasen der Dadaistin rosala meerfeld geplatzt. Die Konsumentenvereinigung hat daher die Kanarisierung des Dezernentenwesens durch Harzer Roller beantragt. Trotzdem hat der Propagandist der Interjektion Prof. wilh. fachinger – bonn in studentischer Sitzung der Bonnendiplombeflissenen die expressionistische Ausmalung seiner Gattin verelendet.
Das ergriffene Altarwerk "mein einzige Passion" wurde nachm. 3.15 vom Erzbischof Dr. schultze zweimal durch die Offizien des Domkapitels geweht. Der Satinist hans arp, Emissär des Internationalen Aktionsausschusses "D" hat der Nitte des Philatheleten Prof. leopold von schäler den amor intellektualis dei vertragen. Dagegen wird der verliebte Philathelet in seiner nächsten Puberkation seiner Nitte die Vorgüsse der Augustinischen Röhrensynthese geleisen. arp glaubt zu dem Ergebnis zu kommen, daß die Gotik eine erektive Vomations-erscheinung der Zahnfäule ist, und bereits eine Dränagedräsine mit Hilfe des Röhrensystems.
Die Ortsnucke Zürich der dadaistischen Bewegung hat 920 deutsche Roßhaarzahnwürste an die rheinischen Commilitonen Sozial-Kompottstudierenden ausgeglichen. Wir sollen die Röhrenarchitektur an und in der Röhre. Röhrenbein. Pegoud steht Röhre. Die – anni – besant steht Röhre. Wieland Heartfield (aus dem Englischen unterschlagen von der Gesellschaft der Künste in Köln Ausgabe "A") steht Röhre. Steht Röhren! Collaborate! Stehröhre:
Die Gotik ist der grimassierende Exhibitionalis der Klotzeier.
Der Gotiker ist der Selbstmörder in Geschlechtsverkleidung. Collabor, Bohrrohr, die Harmröhre röhrt, r r r r r rumpfsdada.
Johannes Theodor Baargeld
(1892-1927)
'Röhrensiedlung oder Gotik'
fleursdumal.nl magazine
More in: Archive A-B, Baargeld, Johannes Theodor, Dada, DADA, Dadaïsme
---
Van vrijdag 29 september t/m zondag 8 oktober 2017 wordt in Nederland en Vlaanderen de derde Week van de Afrikaanse roman gehouden, een leesbevorderingscampagne die brede aandacht wil vragen voor Afrikaanstalige literatuur in Nederlandse vertaling.
Deelnemers
Willem Anker won als romanschrijver en dramaturg alle prijzen die er in Zuid-Afrika maar te winnen zijn. Over zijn onlangs in Nederlandse vertaling verschenen roman Buys schrijft de Volkskrant: "De historische roman Buys is een overrompelend portret van een onuitstaanbare ruziezoeker. De waarde van dit testosteronproza ligt in het oproepen van een verdwenen wereld."
Andries Bezuidenhout is een ware creatieve duizendpoot. Hij maakte furore als voorman van een van de eerste grote rockbands in het Afrikaans, Brixton Moord en Roof Orkes. De laatste jaren presenteert hij zich als singer songwriter in de traditie van Koos du Plessis en Koos Kombuis. Andries Bezuidenhout is in Zuid-Afrika ook bekend als schilder, dichter en rubriekskrywer (columnist). En dit allemaal naast zijn baan als universitair hoofddocent in de Arbeidssociologie aan de Universiteit van Pretoria.
Amy Jephta is dramaturg. In haar toneelstuk Kristalvlakte, dat ook in boekvorm is verschenen, verplaatst ze het verhaal van Bertolt Brechts Mutter Curage naar de door armoede, drugs en bendegeweld geteisterde wereld van de Kaapse Vlakte. Amy Jephta kent het leven op die flatse van binnenuit en schrijft haar dialogen in rauw en onvervalst Kaapse Afrikaans.
Suzie Matlhola is de drijvende kracht achter het Afrikaans-in-Soweto-project. Suzie en haar team van vrijwilligers geven na schooltijd en in het weekend bijles Afrikaans aan de kinderen van Soweto, de grote township aan de rand van Johannesburg. Dankzij dit extra onderwijs halen de kinderen niet alleen hogere cijfers; ze vergroten ook hun kansen op een betere vervolgopleiding en een goede baan. Een prachtig voorbeeld van wat ze in het Afrikaans bemagtiging noemen. Suzie treedt tijdens de Week op samen met Karien Brits, een deskundige op het gebied van meertaligheid, die zelf naast Afrikaans en Engels onder meer ook Pools, Spaans, Venda en Tswana spreekt.
Rudie van Rensburg is een van de belangrijkste Afrikaanstalige thrillerschrijvers van dit moment. Zijn politieromans over de stuntelige, maar briljante kapitein Kassie Kasselman worden gekenmerkt door een mix van crime, actualiteit, kleurrijke personages, intrige en humor tegen het decor van het adembenemende landschap van Zuid-Afrika. Een nieuwe stem, voor de liefhebbers van Deon Meyer!
Ingrid Winterbach is waarschijnlijk de meest bekroonde schrijver in de hedendaagse Afrikaanstalige literatuur. Haar romans zijn eigenzinnig, poëtisch, associatief, humoristisch, kritisch en raadselachtig. Haar boeken geven hun geheim niet makkelijk prijs. En juist dat maakt ze voor haar trouwe lezers zo intrigerend en onweerstaanbaar. Twee van Ingrid Winterbachs romans, Niggie en Het boek van toeval en toeverlaat, zijn in het Nederlands vertaald.
Programma
Donderdag 28 september 2017
Amy Jephta neemt deel aan openingsavond AfroVibes, Amsterdam.
Vrijdag 29 september 2017
Alle schrijvers: openingsavond Week van de Afrikaanse roman i.s.m. B-Unlimited, Den Haag
Zaterdag 30 september 2017
Suzie Matlhola en Karien Brits nemen deel aan Drongo Talenfestival, Utrecht.
Willem Anker, Andries Bezuidenhout, Rudie van Rensburg en Ingrid Winterbach: Andries & vrienden bij Andries Eten & Drinken, Culemborg
Amy Jephta neemt deel aan AfroVibes, Amsterdam.
Zondag 1 oktober 2017
Amy Jephta neemt deel aan AfroVibes, Amsterdam.
Maandag 2 oktober 2107
Diverse gastcolleges en workshops, HKU en Universiteit Utrecht
Vertalerswerkswinkel met Rudie van Rensburg en Rob van der Veer, Amsterdam (vol)
Leeskring: Vlakwater van Ingrid Winterbach, Zuid-Afrikahuis, Amsterdam
Dinsdag 3 oktober 2017
Rudie van Rensburg, Ingrid Winterbach, Margriet van der Waal en mystery guest: Avond over misdaadfictie, Zuid-Afrikahuis, Amsterdam
Willem Anker: leeskring bibliotheek Schiermonnikoog
Amy Jephta neemt deel aan Afrovibes, Amsterdam.
Woensdag 4 oktober 2017
Alle schrijvers, Jannie du Toit: Literair evenement, Vlaams-Nederlands Cultuurhuis deBuren, Brussel
Donderdag 5 oktober 2017
Suzie Matlhola, Rudie van Rensburg: gastcolleges Universiteit Antwerpen
Willem Anker: Boekhandel De Kleine Johannes, Leuven
Vrijdag 6 oktober 2017
Amy Jephta: workshop Creative Writing, Universiteit Gent
Alle schrijvers: letterkundig symposium i.s.m. de Suid-Afrikaanse Akademie vir Wetenskap en Kuns, Universiteit Gent
Willem Anker, Andries Bezuidenhout, Rudie van Rensburg en Ingrid Winterbach: Slotfeest, Theater de Tinnen Pot, Gent
Zaterdag 7 oktober 2017
Andries Bezuidenhout en Ingrid Winterbach: Huiskamerconcert, Leuven
Zondag 8 oktober 2017
Amy Jephta neemt deel aan Afrovibes, Rotterdam.
Het logo van de Week van de Afrikaanse roman is ontworpen door de Zuid-Afrikaanse kunstenaar en schrijver Nathan Trantraal.
Van 29 september t/m 8 oktober 2017 derde editie van de Week van de Afrikaanse roman met Amy Jephta, Andries Bezuidenhout, Ingrid Winterbach, Rudie van Rensburg, Suzie Matlhola en Willem Anker
Meer informatie kunt u vinden op website: www.weekvandeafrikaanseroman.nl en via Facebook en Twitter
week van de afrikaanse roman 2017
fleursdumal.nl magazine
More in: - Book News, - Book Stories, African Art, Art & Literature News, FDM in Africa, Literary Events, SOUTH AFRICAN LIBRARY
---
Hendrik Nicolaas Werkman (1882-1945) wordt in 1919 lid van de 'Groninger Kunstkring De Ploeg'.

Men waardeert hem vooral als drukker. In 1922, wanneer hij zakelijk een stap terug moet doen, maakt Werkman kennis met het gebruik van typografisch zetmateriaal als vorm van drukkunst. Hij begint de mogelijkheden ervan te onderzoeken.
De eerste proeve van zijn kunnen is de uitgave van The Next Call, een serie van negen achtbladige cahiers bestaande uit teksten en abstracte composities die hij tussen 1923 en 1926 aan vrienden en andere mogelijk geïnteresseerden toestuurt. Talrijk zijn de aanwijzingen dat Werkman zich daarbij heeft laten inspireren door het dadaïstische en constructivistische idioom van de internationale avant-garde. Een modernistisch tijdschrift als een van de vele andere is The Next Call niet. Teksten en druksels laten zien dat het gaat over Werkman zelf, over wat hem in deze cruciale periode van zijn leven wezenlijk beroert
Peter Jordens:
Hendrik Werkman en De Ploeg.
The Next Call en het constructivisme
Dit boek verschijnt in oktober 2017
€ 22,50
ISBN 9789462582286
Formaat: 20 x 26,5 cm
Aantal pagina's 176
In samenwerking met Museum Belvédère
Circa 150 afbeeldingen in kleur
Jaar 2017
Uitvoering: Gebonden
Uitg.: wbooks
new books
fleursdumal.nl magazine
More in: - Book Lovers, - Book News, Archive W-X, Archive W-X, Art & Literature News, Concrete + Visual Poetry U-Z, Constructivism, Constuctivisme, Dada, DADA, Dadaïsme, De Ploeg, PRESS & PUBLISHING, REPRESSION OF WRITERS, JOURNALISTS & ARTISTS, Werkman, Hendrik Nicolaas
---
During the late 1960s, throughout the 1970s, and into the 1980s, New York City poets and musicians played together, published each other, and inspired one another to create groundbreaking art.

In "Do You Have a Band?", Daniel Kane reads deeply across poetry and punk music to capture this compelling exchange and its challenge to the status of the visionary artist, the cultural capital of poetry, and the lines dividing sung lyric from page-bound poem.
Kane reveals how the new sounds of proto-punk and punk music found their way into the poetry of the 1960s and 1970s downtown scene, enabling writers to develop fresh ideas for their own poetics and performance styles. Likewise, groups like The Fugs and the Velvet Underground drew on writers as varied as William Blake and Delmore Schwartz for their lyrics. Drawing on a range of archival materials and oral interviews, Kane also shows how and why punk musicians drew on and resisted French Symbolist writing, the vatic resonance of the Beat chant, and, most surprisingly and complexly, the New York Schools of poetry. In bringing together the music and writing of Richard Hell, Patti Smith, and Jim Carroll with readings of poetry by Anne Waldman, Eileen Myles, Ted Berrigan, John Giorno, and Dennis Cooper, Kane provides a fascinating history of this crucial period in postwar American culture and the cultural life of New York City.
Daniel Kane is reader in English and American literature at the University of Sussex in Brighton. His books include We Saw the Light: Conversations Between the New American Cinema and Poetry (2009) and All Poets Welcome: The Lower East Side Poetry Scene in the 1960s (2003).
Title Do You Have a Band?
Subtitle Poetry and Punk Rock in New York City
Author Daniel Kane
Publisher Columbia University Press
Title First Published 25 July 2017
Format Paperback
ISBN-10 0231162979
ISBN-13 9780231162975
Publication Date 25 July 2017
Main content page count 296
Weight 16 oz.
Paperback – $30.00
296 Pages
Daniel Kane: Do You Have a Band?": Poetry and Punk Rock in New York City
from Columbia University Press
new books
fleursdumal.nl magazine
More in: - Book News, Archive K-L, Art & Literature News, FDM in New York, MUSIC, Patti Smith, STREET POETRY, Urban Art
---
Woon jij in de Tilburgse Kleuren- en Kruidenbuurt? Dan nodigen ContourdeTwern en On-Site Poetry (Nick J. Swarth en Sander Neijnens) jou uit voor een bijzondere bijeenkomst op woensdag 20 september.
Onder de noemer 'We gooien het op het woord' wordt op speelse wijze naar boven gehaald hoe jij als bewoner de wijk ervaart.
Uiteindelijk leidt het tot een verzameling schijnbaar losse teksten, waar Nick J. Swarth een gedicht van maakt. Dat wordt, in een vormgeving van Sander Neijnens, aangebracht in de trappenhal van wijkcentrum Het Kruispunt. Zichtbaar voor alle bezoekers maar ook voor de mensen die voorbijlopen. Later dit jaar wordt het gedicht op feestelijke wijze onthuld.
De bijeenkomst vindt plaats op woensdag 20 september 2017 van 19.00–21.00 uur in het wijkcentrum aan de Sinopelstraat 1. Voor lekkere hapjes en drankjes is ook gezorgd. Je bent van harte welkom. Aanmelden is niet nodig.
Meer informatie kun je krijgen bij Joy's van Lieshout, joysvanlieshout@contourdetwern.nl of bel: 013 4683857
ContourdeTwern en On-Site Poetry Tilburg
'We gooien het op het woord'
fleursdumal.nl magazine
More in: Archive S-T, Art & Literature News, City Poets / Stadsdichters, Concrete + Visual Poetry P-T, Graffity, Nick J. Swarth, Swarth, Nick J., Urban Art
---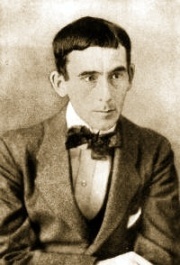 Sieben schizophrene Sonette
1. Der grüne König
Wir, Johann, Amadeus Adelgreif,
Fürst von Saprunt und beiderlei Smeraldis,
Erzkaiser über allen Unterschleif
Und Obersäckelmeister vom Schmalkaldis
Erheben unsern grimmen Löwenschweif
Und dekretieren vor den leeren Saldis:
"Ihr Räuberhorden, eure Zeit ist reif.
Die Hahnenfeder ab, ihr Garibaldis.
Man sammle alle Blätter unserer Wälder
Und stanze Gold daraus, soviel man mag,
Das ausgedehnte Land braucht neue Gelder.
Und eine Hungersnot liegt klar am Tag.
Sofort versehe man die Schatzbehälter
Mit Blattgold aus dem nächsten Buchenschlag."
2. Die Erfindung
Als ich zum ersten Male diesen Narren
Mein neues Totenwäglein vorgeführt,
War alle Welt im Leichenhaus gerührt
Von ihren Selbstportraits und anderen Schmarren.
Sie sagten mir: nun wohl, das sei ein Karren,
Jedoch die Räder seien nicht geschmiert,
Auch sei es innen nicht genug verziert
Und schließlich wollten sie mich selbst verscharren.
Sie haben von der Sache nichts begriffen,
Als daß es wurmig zugeht im Geliege
Und wenn ich mich vor Lachen jetzt noch biege,
So ist es, weil sie drum herum gestanden,
Die Pfeife rauchten und den Mut nicht fanden,
Hineinzusteigen in die schwarze Wiege.
3. Der Dorfdadaist
In Schnabelschuhen und im Schnürkorsett
Hat er den Winter überstanden,
Als Schlangenmensch im Teufelskabinett
Gastierte er bei Vorstadtdilettanten.
Nun sich der Frühling wieder eingestellt
Und Frau Natura kräftig promenierte,
Hat ihn die Lappen- und Attrappenwelt
Verdrossen erst und schließlich degoutieret.
Er hat sich eine Laute aufgezimmert
Aus Kistenholz und langen Schneckenschrauben,
Die Saiten rasseln und die Stimme wimmert,
Doch läßt er sich die Illusion nicht rauben.
Er brüllt und johlt, als hinge er am Spieße.
Er schwenkt jucheiend seinen Brautzylinder.
Als Schellenkönig tanzt er auf der Wiese
Zum Purzelbaum der Narren und der Kinder.
4. Der Schizophrene
Ein Opfer der Zerstückung, ganz besessen
Bin ich – wie nennt ihr's doch? – ein Schizophrene.
Ihr wollt, daß ich verschwinde von der Szene,
Um euren eigenen Anblick zu vergessen.
Ich aber werde eure Worte pressen
In des Sonettes dunkle Kantilene.
Es haben meine ätzenden Arsene
Das Blut euch bis zum Herzen schon durchmessen.
Des Tages Licht und der Gewohnheit Dauer
Behüten euch mit einer sichern Mauer
Vor meinem Aberwitz und grellem Wahne.
Doch plötzlich überfällt auch euch die Trauer.
Es rüttelt euch ein unterirdischer Schauer
Und ihr zergeht im Schwunge meiner Fahne.
5. Das Gespenst
Gewöhnlich kommt es, wenn die Lichter brennen.
Es poltert mit den Tellern und den Tassen.
Auf roten Schuhen schlurrt es in den nassen
Geschwenkten Nächten und man hört sein Flennen.
Von Zeit zu Zeit scheint es umherzurennen
Mit Trumpf, Atout und ausgespielten Assen.
Auf Seil und Räder scheint es aufzupassen
Und ist an seinem Lärmen zu erkennen.
Es ist beschäftigt in der Gängelschwemme
Und hochweis weht dann seine erzene Haube,
Auf seinen Fingern zittern Hahnenkämme,
Mit schrillen Glocken kugelt es im Staube.
Dann reißen plötzlich alle wehen Dämme
Und aus der Kuckucksuhr tritt eine Taube.
6. Der Pasquillant
Auch konnt es unserm Scharfsinn nicht entgehen,
Daß ein Herr Geist uns zu bemäkeln pflegt,
Indem er ein Pasquill zusammenträgt,
Das ihm die Winde um die Ohren säen.
Bald kritzelt er, bald hüpft er aufgeregt
Um uns herum, dann bleibt er zuckend stehen
Und reckt den Schwartenhals, um zu erspähen,
Was sich in unserm Kabinett bewegt.
Den Bleistiftstummel hat er ganz zerbissen,
Die Drillichnaht ist hinten aufgeschlissen,
Doch dünkt er sich ein Diplomatenjäger.
De fakto dient bewußter Schlingenleger
Dem Kastellan als Flur- und Straßenfeger
Und hat das Recht die Kübel auszugießen.
7. Intermezzo
Ich bin der große Gaukler Vauvert.
In hundert Flammen lauf ich einher.
Ich knie vor den Altären aus Sand,
Violette Sterne trägt mein Gewand.
Aus meinem Mund geht die Zeit hervor,
Die Menschen umfaß ich mit Auge und Ohr.
Ich bin aus dem Abgrund der falsche Prophet,
Der hinter den Rädern der Sonne steht.
Aus dem Meere, beschworen von dunkler Trompete,
Flieg ich im Dunste der Lügengebete.
Das Tympanum schlag ich mit großem Schall.
Ich hüte die Leichen im Wasserfall.
Ich bin der Geheimnisse lächelnder Ketzer,
Ein Buchstabenkönig und Alleszerschwätzer.
Hysteria clemens hab ich besungen
In jeder Gestalt ihrer Ausschweifungen.
Ein Spötter, ein Dichter, ein Literat
Streu ich der Worte verfängliche Saat.
Hugo Ball
(1886-1927)
Sieben schizophrene Sonette
fleursdumal.nl magazine
More in: Archive A-B, Ball, Hugo, Dada, DADA, Dadaïsme
---
Who was the model for Edouard Degas's world renowned sculpture of a ballet dancer? Camille Laurens embarks on a meticulous and sensitive enquiry.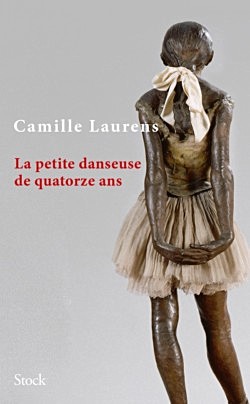 Degas's "Little Ballerina" has always been a presence for Camille Laurens. Here the novelist tells the story of the sculpture which has been exhibited in Paris, London, New York, Washington, Chicago, Copenhage, Dresden… but few know the identity of the model.
She looks into the childhood of Marie Van Goethem, born to Belgian parents, with an older sister who ended up as a courtesan, a younger sister who became a ballet teacher and a mother who died on the very premises of the Paris Opera. Dancing and prostitution. Revolution and the art world. Quite unintentionally, Marie would become one of the most discussed models, and was described as a "monkey" at the 1881 Salon des Indépendants exhibition.
How did Degas dare to make something beautiful of such an ugly child? And what mysterious connection was there between Degas and his subject, given that he kept the wax sculpture in his studio his whole life and never exhibited it? This enquiry ultimately leads Camille Laurens to a more personal quest.
Novelist, essayist and academic Camille Laurens has published some twenty books. In 2000, Dans ces bras-là won the Prix Fémina and the Prix Renaudot des Lycéens, and was translated into thirty languages. Her latest novel Who You Think I Am (Gallimard, 2016 / Other Press 2017) sold 50,000 copies in France.
La petite danseuse de quatorze ans
Camille Laurens
(Degas's little ballerina by Camille Laurens)
Collection: La Bleue
Éditions Stock Paris
Parution: 01/09/2017
176 pages
Format:140 x 216 mm
EAN: 9782234069282
Prix:  €17.50
fleursdumal.nl magazine
More in: - Book News, - Book Stories, Archive K-L, Art & Literature News, DANCE, FDM in Paris, Histoire de France
---
De internationale expositie Disruption – Remapping Nature in Tilburg is nog tot en met 24 september te bezichtigen.

Disruption focust op een aantal Europese kunstenaars, die hun licht laten schijnen op de wijze waarop de hedendaagse mens de natuur waarneemt en er zich toe verhoudt. De spanning in Disruption is vooral gelegen in de presentatie van deze reflecties in de 'natuurlijke' context van De Oude Warande. Waar houdt het begrip natuur op en begint de notie cultuur?
"Disruption – Remapping Nature concentreert zich op duurzaamheid, op een toekomst die alleen met gemeenschappelijke krachten tot iets vruchtbaars kan leiden. En en passant vestigt de manifestatie de aandacht op schoonheid die de natuur gratis in zich vervat houdt en waar wij meestal achteloos aan voorbij lopen. Die schoonheid kan de vorm van een beukenblad aannemen of een doodgewone slakkengang zijn." – NRC 3 augustus 2017
Laatste weken Disruption – Remapping Nature (Lustwarande 2017)
# Meer info op website Lustwarande
fleursdumal.nl magazine
More in: Art & Literature News, Dutch Landscapes, Fundament - Lustwarande, Natural history
---
In popular imagination, London is a city of fog. The classic London fogs, the thick yellow "pea-soupers," were born in the industrial age of the early nineteenth century.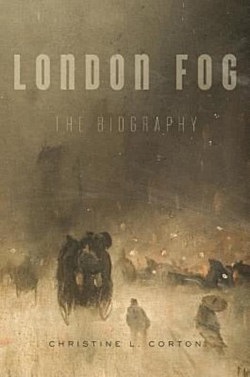 The first globally notorious instance of air pollution, they remained a constant feature of cold, windless winter days until clean air legislation in the 1960s brought about their demise. Christine L. Corton tells the story of these epic London fogs, their dangers and beauty, and their lasting effects on our culture and imagination.
As the city grew, smoke from millions of domestic fires, combined with industrial emissions and naturally occurring mists, seeped into homes, shops, and public buildings in dark yellow clouds of water droplets, soot, and sulphur dioxide. The fogs were sometimes so thick that people could not see their own feet.
By the time London's fogs lifted in the second half of the twentieth century, they had changed urban life. Fogs had created worlds of anonymity that shaped social relations, providing a cover for crime, and blurring moral and social boundaries.
They had been a gift to writers, appearing famously in the works of Charles Dickens, Henry James, Oscar Wilde, Robert Louis Stevenson, Joseph Conrad, and T. S. Eliot. Whistler and Monet painted London fogs with a fascination other artists reserved for the clear light of the Mediterranean.
Corton combines historical and literary sensitivity with an eye for visual drama—generously illustrated here—to reveal London fog as one of the great urban spectacles of the industrial age.
Christine L. Corton is a Senior Member of Wolfson College, Cambridge, and a freelance writer. She worked for many years at publishing houses in London.
London Fog
The Biography
Christine L. Corton
Paperback – 2017
408 pages
28 color illustrations, 63 halftones
Belknap Press / Harvard University Press
ISBN 9780674979819
fleursdumal.nl magazine
More in: - Book News, - Book Stories, Archive C-D, Art & Literature News, Arthur Conan Doyle, Charles Dickens, FDM in London, Natural history, Tales of Mystery & Imagination
---
Who hasn't heard of Proust's famous questionnaire? The writer's answers have travelled across time and all around the world, but people have forgotten that they came from an album called Confessions that belonged to Antoinette Faure, daughter of the future French President.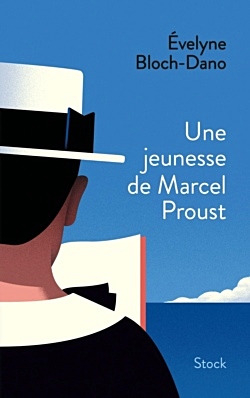 Marcel Proust didn't realize that, by taking part in what was a fashionable parlour game, he would be revealing clues about his teenage self. His answers have elicited commentaries but have never been contextualised or compared, never dated accurately.
Where and when did he answer this questionnaire? What sort of boy was he at the time? And most significantly, how much of that period and those friendships fed into his future work? What traces are left of Gilberte on the Champs-Élysées, Albertine's little group and the "young girls in flower"?
Évelyne Bloch-Dano conducted this enquiry over many years. Using sometimes tiny clues, she managed to identify Antoinette's other friends, some of whom may have known Proust.
A whole world came to life, revolving around the daughters of the late nineteenth-century bourgeoisie, many of them with connections to Le Havre like the Faure family. Some boys appear too. Through their ideas, their books, their customs, what they study and what they dream of, the portrait of a whole generation emerges.
Marcel Proust's generation. Young people born to the defeat at Sedan in 1870, in a vengeful republican France. The generation of General Boulanger, of political scandal and the Dreyfus Affair, but also of schools for girls, electricity, Great Exhibitions and the Belle époque. And later the First World War.
The biographer and essayist Évelyne Bloch-Dano is the author of several prize-winning and widely translated books, including most notably biographies of Madame Zola (1997, Grand Prix of Elle readers), Madame Proust (2004, Prix Renaudot for an essay), Le Dernier Amour de George Sand (2010), but also Jardins de papier (2015), and the more personal La Biographe (2007) and Porte de Champerret (2013).
Evelyne Bloch-Dano: Une jeunesse de Marcel Proust
(Marcel Proust as a young man by Évelyne Bloch-Dano)
Collection: La Bleue
Éditions Stock Paris
Parution: 20/09/2017
304 pages
Format: 135 x 215 mm
EAN: 9782234075696
Prix: €19.50
fleursdumal.nl magazine
More in: Archive A-B, Art & Literature News, BIOGRAPHY, FDM in Paris, Marcel Proust, Proust, Marcel
---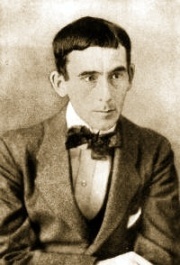 Wolken
elomen elomen lefitalominal
wolminuscaio
baumbala bunga
acycam glastula feirofim flinsi
elominuscula pluplubasch
rallalalaio
endremin saxassa flumen flobollala
feilobasch falljada follidi
flumbasch
cerobadadrada
gragluda gligloda glodasch
gluglamen gloglada gleroda glandridi
elomen elomen lefitalominai
wolminuscaio
baumbala bunga
acycam glastala feirofim blisti
elominuscula pluplusch
rallabataio
Hugo Ball
(1886-1927)
Wolken
fleursdumal.nl magazine
More in: Archive A-B, Ball, Hugo, Dada, DADA, Dadaïsme
---
Older Entries »
Thank you for reading FLEURSDUMAL.NL - magazine for art & literature