Delirious – Jubileumeditie Lustwarande Tilburg – 2019
In 2019 jubileert Lustwarande. Delirious is de tiende expositie in De Oude Warande en de zesde overzichtseditie, met voor het merendeel nieuwe werken van vijfentwintig internationale kunstenaars.
Delirious
Jubileumeditie
15 juni – 20 oktober 2019
Opening: zaterdag 15 juni om 14.00
Evenals voorgaande overzichtsedities van Lustwarande presenteert Delirious recente ontwikkelingen in de hedendaagse sculptuur. Die recente ontwikkelingen worden gekenschetst door grote diversiteit. Naast reflecties op actuele thema's (vloeiende identiteit, migratie, wetenschappelijke innovaties, het veranderende besef over de verhouding tussen mens en natuur, de hyperversnelling van het alledaagse leven als gevolg van nieuwe technologieën en psychologische reacties hierop) is de nadruk die er op materiaal gelegd wordt onmiskenbaar en uiterst opmerkelijk. Dit is voor een groot deel het gevolg van de sterke focus op nieuwe denkmodellen die de laatste jaren in het beeldende kunstdiscours waarneembaar is.
Het is niet verwonderlijk dat dergelijke denkkaders directe invloed hebben op de hedendaagse kunstproductie. De onophoudelijke nadruk die er op het belang van materie gelegd wordt heeft ertoe geleid dat een nieuwe generatie kunstenaars de oude filosofische vraag weer op de voorgrond gesteld heeft hoe materie ons beïnvloed en hoe wij materie beïnvloeden. In de context van voortschrijdende technologie, toenemende digitalisering, alles nivellerende globalisering en noodzakelijke herdefiniëring van ons wereldbeeld, is er hernieuwde aandacht voor de fysieke productie van beelden en voor heronderzoek naar bestaande en nieuwe materialen. Net als midden jaren '80 van de vorige eeuw staat de huid van sculptuur opnieuw centraal, ditmaal echter in een niet eerder vertoonde mix van combinaties. Metalen, plastic, nieuwe kunststoffen, 3D prints, aarde, pigmenten, textiel, glas, klei, – en terug van weggeweest – hout en marmer en andere steensoorten en gevonden voorwerpen worden scrupuleus geassembleerd en gebricoleerd, veelal met een conceptuele inslag.
Dit vloeit niet alleen rechtstreeks voort uit bovengeschetste nieuwe theoretische modellen maar ook uit de fundamenteel veranderde eigenschappen van de hedendaagse beeldcultuur, die bijna vloeiend geworden is, uit de toenemende huidige mengmogelijkheden en uit de drang om die zowel digitaal als fysiek verder te onderzoeken, wat gepaard gaat met de noodzaak alle mogelijkheden opnieuw onder de loep te nemen, fysiek en ideologisch. En niet in de laatste plaats doordat kunstenaars een toenemende neiging ervaren zich van het beeldscherm af te wenden om weer in contact te komen met fysieke materialen. Of de kunstenaar het werk eigenhandig maakt of uitbesteedt aan producenten is daarbij van geen belang. De titel Delirious verwijst naar deze hang naar een hernieuwde fysieke sculptuurpraktijk, die zowel ongebreideld euforisch is als ook kritisch reflecterend.
Deelnemende kunstenaars
Isabelle Andriessen (NL)
Nina Canell (SE)
Steven Claydon (UK)
Claudia Comte (CH)
Morgan Courtois (FR)
Hadrien Gerenton (FR)
Daiga Grantina (LV)
Siobhán Hapaska (IR)
Lena Henke (DE)
Camille Henrot (FR)
Nicholas Hlobo (SA)
Saskia Noor van Imhoff (NL)
Sven 't Jolle (BE)
Sonia Kacem (CH)
Esther Kläs (DE)
Sarah Lucas (UK)
Justin Matherly (US)
Win McCarthy (US)
Bettina Pousttchi (DE)
Magali Reus (NL)
Jehoshua Rozenman (IL/NL)
Bojan Šarčević (FR)
Grace Schwindt (DE)
Eric Sidner (US)
Filip Vervaet (BE)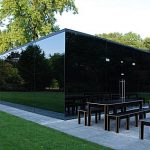 Publicatie
DELIRIOUS LUSTWARANDE – EXCURSIONS IN CONTEMPORARY SCULPTURE III
Ter gelegenheid van Delirious geeft Lustwarande in dit jubileumjaar de publicatie DELIRIOUS LUSTWARANDE – EXCURSIONS IN CONTEMPORARY SCULPTURE III uit. Naast documentatie van de werken in deze expositie wordt  tevens documentatie van alle werken in de voorgaande vier edities (Hybrids   (2018), Disruption (2017), Luster (2016) en Rapture & Pain (2015)) opgenomen. De vijf exposities samen geven een helder beeld van de stand van zaken in de hedendaagse sculptuur.
Om de exposities en de werken van een bredere context te voorzien, heeft Lustwarande drie auteurs uitgenodigd om speciaal voor deze publicatie een essay te schrijven: Dominic van den Boogerd, kunstcriticus en coördinator artistieke begeleiding en research bij De Ateliers, Amsterdam, Johan Pas, kunsthistoricus, auteur en hoofd Koninklijke Academie voor Schone Kunsten, Antwerpen, Domeniek Ruyters, kunsthistoricus en editor in chief Metropolis M, Utrecht
Locatie: park De Oude Warande
Bredaseweg 441
Tilburg
•Chris Driessen
artistiek directeur
•Heidi van Mierlo
zakelijk directeur
 # meer informatie website lustwarande 
• fleursdumal.nl magazine
More in: - Book News, - Book Stories, Art & Literature News, Art Criticism, Dutch Landscapes, Exhibition Archive, Fundament - Lustwarande, Sculpture