Simon Schama Lezing NEXUS: History Lessons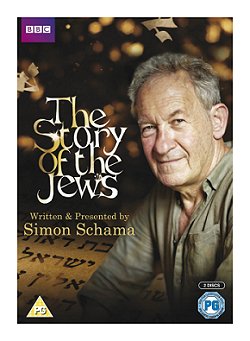 De Britse historicus Simon Schama (1945), auteur van wereldwijde klassiekers als The Embarrassment of Riches (1987) en Landscape and Memory (1995), is dit najaar te gast bij het Nexus Instituut. Schama heeft met zijn boeken een reusachtig en blijvend stempel gezet op het beeld dat Nederlanders van zichzelf hebben. Momenteel legt hij de laatste hand aan het tweede en laatste deel van zijn monumentale The Story of the Jews, na het grote succes van zijn gelijknamige BBC-serie. Simon Schama wijdt zijn Nexus-lezing aan 'History Lessons', over de vraag wat de geschiedenis ons uiteindelijk aan kennis en wijsheid oplevert. In het gesprek dat Rob Riemen met hem voerde voor Nexus 65, De universiteit van het leven, merkt Schama op:
"Ik zie het als mijn taak met alle middelen die ik tot mijn beschikking heb, het besef over te dragen van wat het betekent mens te zijn. De geschiedenis draagt een tragisch masker. Als we de volledige complexiteit van wat de menselijke samenleving is, niet begrijpen, de manier waarop die zich gedraagt en datgene waartoe de mens in staat is, dan begrijpen we niet goed wat er op het spel staat en welke strijd er gaande is. Het eervolle aan mijn werk als historicus is dat je een horzel bent, een doorn in het oog van de zelfgenoegzamen en de machthebbers."
U kunt nu al uw plaatsen reserveren voor de Nexus-lezing op 22 november in de aula van Tilburg University.
Entreekaarten
Toegankelijk voor alle geïnteresseerden, vooraf aanmelden is verplicht.
– Standaardentreekaarten à € 45,-
– Abonneekaarten à € 30,- (maximaal 2 kaarten met korting p.p.)
– Jongerenkaart € 25,- (t/m 25 jaar, 1 p.p.)
– Connect-kaart € 20,- (t/m 35 jaar, 1 p.p.)
– Vriend van Nexus-kaarten zijn gratis (max. 2 voor Amici, max. 4 voor Patroni en Maecenates)
Neem nu een abonnement op het tijdschrift Nexus, steun het Nexus Instituut als Vriend of word lid van Nexus Connect en profiteer direct van de korting op de entreekaarten.
Simon Schama
Verenigd Koninkrijk, 1945
Simon Schama zette zijn eerste schreden op het pad van de geschiedschrijving in een tijd dat de academische wereld steeds hermetischer werd. Tegen de stroom in werd hij wereldberoemd historicus, bekend van zijn televisieseries, waaronder A History of Britain (2000) en The Power of Art (2006), en van boeken als The Embarrassment of Riches: An Interpretation of Dutch Culture in the Golden Age (1987; Ned. vert. Overvloed en onbehagen: de Nederlandse cultuur in de Gouden Eeuw, 1988), Landscape and Memory (1995; Ned. vert. Landschap en herinnering, 2009) en het recente The Story of the Jews, Volume I: Finding the Words, 1000 BCE-1492 CE (2013). Zijn boeken zijn in meer dan vijftien talen vertaald. Schama studeerde aan Cambridge, doceerde aan Oxford en Harvard en is nu universiteitshoogleraar in de geschiedenis en kunstgeschiedenis aan Columbia University in New York.
22 november 2014
14.30 – 17.00
Tilburg University
fleursdumal.nl magazine
More in: Art & Literature News, LITERARY MAGAZINES, Nexus Instituut, Simon Schama