Slauerhoff, Jan
·
NIEUWE PARELDUIKER OVER BERT JANSEN, SLAUERHOF, BLOEM, JAMES PURDY EA
·
Hans Hermans Natuurdagboek: Dit eiland
·
Jan Slauerhoff Gedichten
De Parelduiker 2016/3
Nozzing but ze bloes. Het vergeten schrijversleven van Bert Jansen
Bert Jansen (1949-2002) is de auteur van Nozzing but ze bloes (1975), het gebundelde feuilleton van de jaren zestig, later herdrukt als En nog steeds vlekken in de lakens. Hij publiceerde een groot aantal boeken, maar nog veel meer niet. Zijn archief in het Letterkundig Museum getuigt van vele manuscripten die keer op keer werden geweigerd. Dit lot trof ook het boek dat zijn magnum opus had moeten worden, een biografie van de Drentse blueszanger en streekgenoot Harry Muskee. Voor De Parelduiker ontsluit Rutger Vahl het schrijversarchief van Bert Jansen.

Onbekende foto's van Slauerhoff
Onlangs kreeg het Letterkundig Museum twee albums met foto's van Slauerhoff in bezit. Ze zijn afkomstig van Lenie van der Goes, een vrouw die Slauerhoff in 1927 in Soerabaja ontmoette en met wie hij trouwplannen smeedde. Hoewel ze voorkomt in Wim Hazeus Slauerhoff-biografie, is er nog veel onbekend over deze vrouw, die ten faveure van de exotische dichter de brui gaf aan haar kersverse huwelijk met de arts Leendert Eerland. Wie was zij en wie maakte de andere foto's in het album, waarop Slauerhoff in Macao te zien is?
En verder:
menno voskuil, Ben je in de winterboom. James Purdy en de Nederlandse private press
marco entrop, Tussen wilde zwanen en onsterfelijke nachtegalen.Op verjaarsvisite bij J.C. Bloem
bart slijper, Desperate charges. Tachtigers en sport
hans olink, Het geheim van Buchenwald
jan paul hinrichs, Schoon & haaks
paul arnoldussen, Wout Vuyk (1922-2016)
De Parelduiker is een uitgave van Uitgeverij Bas Lubberhuizen | Postbus 51140 | 1007 EC Amsterdam
# Meer op website De Parelduiker
fleursdumal.nl magazine
More in: - Book Lovers, - Book Stories, Art & Literature News, Bloem, J.C., LITERARY MAGAZINES, PRESS & PUBLISHING, Slauerhoff, Jan
---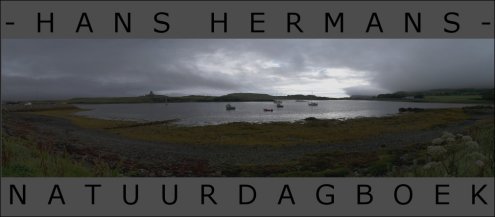 D i t e i l a n d
Voor de zachtmoedigen, verdrukten,
Tot geregelde arbeid onwilligen,
Voor de met moedwil mislukten
En de grootsch onverschilligen,
De reine roekeloozen,
Door het kalm leven verworpen,
Die boven steden en dorpen
De woestenijen verkozen,
Die zonder een zegekrans
Streden verloren slagen
En 't liefst met hun fiere lans
De wankelste tronen schragen;
Voor allen, omgekomen
Door hun dédain voor profijt,
Slechts beheerscht door hun droomen
De spot der bezitters ten spijt,
Neem ik bezit van dit eiland,
Plant ik de zwarte vlag,
Neem iedere natie tot vijand,
Erken slechts 't azuur als gezag.
Wie nadert met goede bedoeling:
Handel, lust of bekeering,
Wordt geweerd aan 't rif door bezwering
Of in 't atol door onderspoeling.
Oovral op aarde heerscht orde,
Men late mijn eiland met rust;
't Blijft woest, zal niet anders worden
Zoolang ik kampeer op zijn kust.

Jan Jacob Slauerhoff
(1898-1936)
Uit: Een eerlijk zeemansgraf (1936)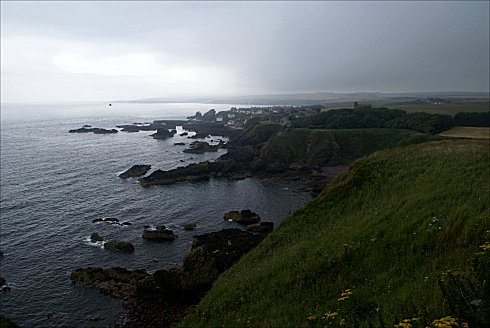 Natuurdagboek Hans Hermans
February 2009

Poem: J. Slauerhoff – Photos: Hans Hermans

© photos Hans Hermans
KEMP=MAG poetry magazine – magazine for art & literature
More in: Hans Hermans Photos, MUSEUM OF NATURAL HISTORY - department of ravens & crows, birds of prey, riding a zebra, Slauerhoff, Jan
---
J a n S l a u e r h o f f
(1898-1936)

Zeekoorts
Ik moet weer op zee gaan, een goed schip en in 't verschiet
Een ster om op aan te sturen, anders verlang ik niet.
Het rukken van 't wiel, 't gekraak van het hout, het zeil ertegen,
Als de dag aanbreekt over grauwe zee, door een mist van regen.
Want de roep van de rollende branding, brekende op de kust,
Dreunt diep in het land in mijn oren en laat mij nergens rust,
't Is stil hier, 'k verlang een stormdag, met witte jagende wolken
En hoogopspattend schuim en meeuwen om kronk'lende kolken.
Ik ben een gedoemde zwerver, waar moet ik anders heen?
Maar gelaten door de wind gaan, weg uit de stad van steen.
Geen vrouw, geen haard verwacht mij. Ik blijf ook liever zonder.
'k Heb genoeg aan een pijp op wacht en een glas in 't vooronder.

Nacht
De kleine maan werd door den nacht verslonden.
De sterren gingen onder in de wolken.
Alleen, laag aan de aarde, tracht te branden
Mijn gele lamp. In 't donker schuilen dorpen,
Achter gesloten blinden slapen allen,
Ik waak alleen. waarom als allen slapen?
Waarom ik, die zal sterven met de andren?
Ik teeken de karakters zonder eerbied.
Verteren zal mijn hand die schrijft 't blad
Dat op zich neemt de klacht van dezen nacht.
Het regent redeloos en droef. Vanwaar,
waarom en waartoe zijn mij deze reeglen
Ontvallen …………?
De albatros
De wereld moe, voor vreugd te oud geworden,
Liet ik mij op den Westendwinddrift drijven
Van al wat op de aarde bloeide en dorde,
Alleen de golven eeuwge bloesems blijven.
Ten Zuiden van de Hoop- en Stormkaap
Hindert geen kust, geen klip mijn stille vaart,
Waar de albatros ook op zijn wieken slaapt,
Boven den storm, door sterren aangestaard.
De wolkenhorden, langgerekte baren
Omgorden een heelal, ledig en grauw.
De onzichtbre wind, de diepten openbaren
Mij meer geheimen, dan de diepste vrouw.
(uit: Een eerlijk zeemansgraf)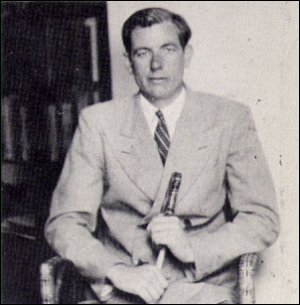 More in: Slauerhoff, Jan
---
Thank you for reading FLEURSDUMAL.NL - magazine for art & literature