George Orwell
·
Homage to Catalonia by George Orwell
·
LA GRANDE LIBRAIRIE: LES 20 LIVRES QUI ONT CHANGÉ VOTRE VIE
·
George Orwell: The Lesser Evil
A firsthand account of the brutal conditions of the Spanish Civil War.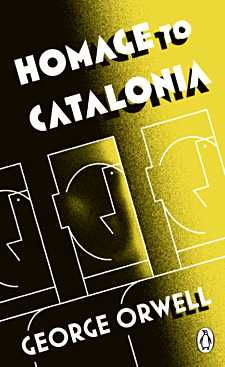 Homage to Catalonia is Orwell's personal account of his observations in the Spanish Civil War. The book was first published in the United Kingdom in 1938.
In 1936, originally intending merely to report on the Spanish Civil War as a journalist, George Orwell found himself embroiled as a participant—as a member of the Workers' Party of Marxist Unity.
Fighting against the Fascists, he described in painfully vivid and occasionally comic detail life in the trenches—with a "democratic army" composed of men with no ranks, no titles, and often no weapons—and his near fatal wounding. As the politics became tangled, Orwell was pulled into a heartbreaking conflict between his own personal ideals and the complicated realities of political power struggles.
Considered one of the finest works by a man V. S. Pritchett called "the wintry conscience of a generation," Homage to Catalonia is both Orwell's memoir of his experiences at the front and his tribute to those who died in what he called a fight for common decency. This edition features a new foreword by Adam Hochschild placing the war in greater context and discussing the evolution of Orwell's views on the Spanish Civil War.
"One of Orwell's very best books and perhaps the best book that exists on the Spanish Civil War." — The New Yorker
George Orwell (1903-1950) served with the Imperial Police in Burma, fought with the Republicans during the Spanish Civil War, and was a member of the Home Guard and a writer for the BBC during World War II. He is the author of many works of non-fiction and fiction.
Homage to Catalonia
George Orwell
Penguin Classics
2013
256 Pages
£6.99
Paperback
ISBN10 0141393025
ISBN13 9780141393025
Homage to Catalonia by George Orwell
fleursdumal.nl magazine
More in: - Book News, - Book Stories, Archive O-P, Art & Literature News, George Orwell, MUSEUM OF PUBLIC PROTEST- photos, texts, videos, street poetry, 1968, REPRESSION OF WRITERS, JOURNALISTS & ARTISTS, HOLOCAUST, WAR, WAR & PEACE
---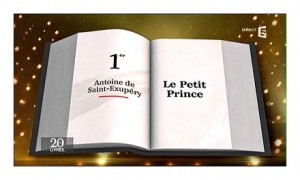 A l'occasion des 20 ans de France 5, l'émission "La grande librairie" a donne la parole: Un livre a-t-il changé votre vie ? Lequel ? Pourquoi ?
LES RESULTATS
LES 20 LIVRES QUI ONT CHANGÉ VOTRE VIE
Quels sont les livres qui ont changé votre vie ?
Voici le classement des 20 livres les plus cités à l'occasion de notre grand sondage auprès des téléspectateurs :
1   – "Le petit prince" – Antoine de Saint-Exupéry
2   – "L'étranger" – Albert Camus
3   – "Voyage au bout de la Nuit" – Louis-Ferdinand Céline
4   – "L'écume des jours" – Boris Vian
5   – "A la recherche du temps perdu" – Marcel Proust
6   – "Le Grand Meaulnes" – Alain Fournier
7   – "L'alchimiste" – Paulo Coelho
8   – "Belle du seigneur" – Albert Cohen
9   – "Cent ans de solitude" – Gabriel García Márquez
10 – "Les Fleurs du Mal" – Charles Baudelaire
11 – "La Peste" – Albert Camus
12 –  Harry Potter – J. K. Rowling
13 – "1984" – George Orwell
14 – "Le monde selon Garp" – John Irving
15 – "Crime et Châtiment" – Fiodor Dostoïevski
16 – "Le seigneur des Anneaux" – J.R.R. Tolkien
17 – "Le Parfum" – Patrick Süskind
18 – "Le journal d'Anne Frank" – Anne Frank
19 – "Madame Bovary" – Gustave Flaubert
20 – "Les Misérables" – Victor Hugo
LGL, décembre 2014
# INFO website LA GRANDE LIBRAIRIE
fleursdumal.nl magazine
More in: - Book Lovers, - Book Stories, Art & Literature News, George Orwell
---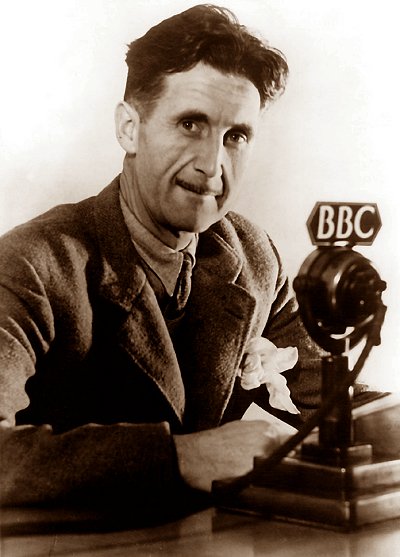 George Orwell
(1903-1950)
The Lesser Evil
Empty as death and slow as pain
The days went by on leaden feet;
And parson's week had come again
As I walked down the little street.
Without, the weary doves were calling,
The sun burned on the banks of mud;
Within, old maids were caterwauling
A dismal tale of thorns and blood.
I thought of all the church bells ringing
In towns that Christian folks were in;
I heard the godly maidens singing;
I turned into the house of sin.
The house of sin was dark & mean,
With dying flowers round the door;
They spat their betel juice between
The rotten bamboos of the floor.
Why did I come, the woman cried,
So seldom to her beds of ease?
When I was not, her spirit died,
And would I give her ten rupees.
The weeks went by, and many a day
That black-haired woman did implore
Me as I hurried on my way
To come more often than before.
The days went by like dead leaves falling
And parson's week came round again.
Once more devout old maids were bawling
Their ugly rhymes of death and pain.
The woman waited for me there
As down the little street I trod;
And musing upon her oily hair,
I turned into the house of God.
KEMP=MAG # kempis.nl poetry magazine
More in: Archive O-P, Archive O-P, George Orwell
---
Thank you for reading FLEURSDUMAL.NL - magazine for art & literature