FDM Art Gallery
«« Previous page
·
Hans Ebeling Koning: Vegetation
·
Gerald Janecek: Everything Has Already Been Written. Moscow Conceptualist Poetry and Performance
·
Tentoonstelling Maartje Korstanje: Unexpected Guests
·
BODY MATTERS: Anam Cara – Dwelling Body (performance opera) in Venice (It)
·
Nieuwe publicatie van: PARK – platform for visual arts
·
Hans Hermans: Landscape (104)
·
Paris Photo 2018 from 8 – 11 november in Grand Palais Paris
·
Biografie Oskar Kokoschka von Rüdiger Görner
·
L'esprit littéraire de la Grande Guerre à Redu
·
Hans Hermans: Landscape (103)
·
L.A. Raeven deelnemer expositie ROBOT LOVE
·
Hans Hermans: Landscape (102)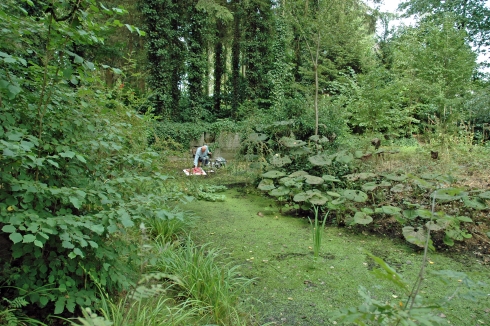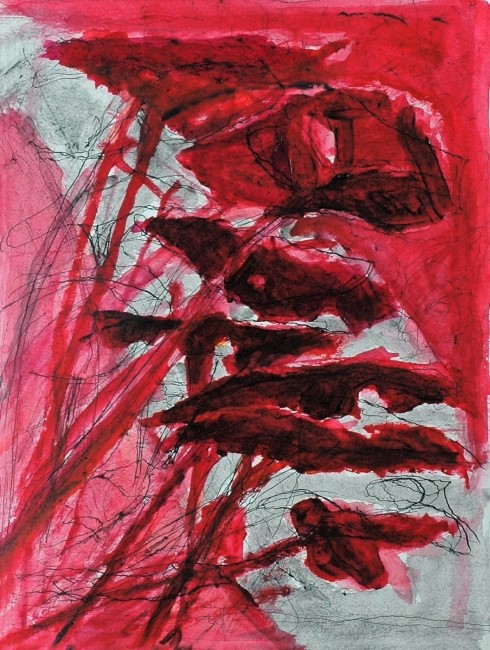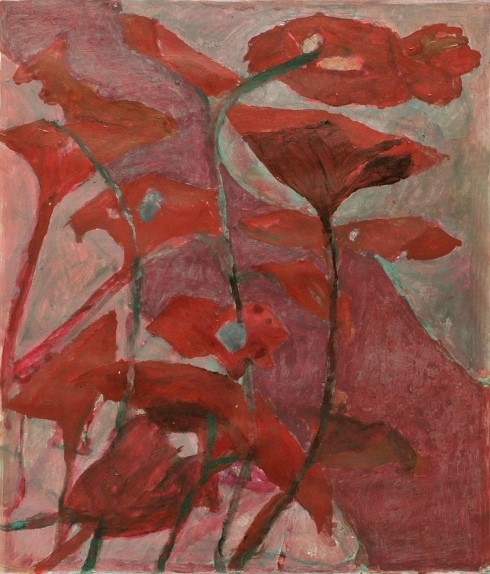 Hans Ebeling Koning
Vegetation  (I)
Hans Ebeling Koning (1931) received his education at AKI in Enschede where he later became a teacher in drawing and painting. His work is represented in many public and private collections including Museum Henriette Polak in Zutphen, Rijksmuseum Twente and the Museum of Modern Art in Arnhem.
# More work of Hans Ebeling Koning on website http://www.hansebelingkoningklooit.today/
Hans Ebeling Koning ©
• fleursdumal.nl magazine
More in: Art & Literature News, Dutch Landscapes, FDM Art Gallery, Hans Ebeling Koning, Natural history
---
In this book, Gerald Janecek provides a comprehensive account of Moscow Conceptualist poetry and performance, arguably the most important development in the arts of the late Soviet period and yet one underappreciated in the West.
Such innovative poets as Vsevolod Nekrasov, Lev Rubinstein, and Dmitry Prigov are among the most prominent literary figures of Russia in the 1980s and 1990s, yet they are virtually unknown outside Russia. The same is true of the numerous active Russian performance art groups, especially the pioneering Collective Actions group, led by the brilliantly inventive Andrey Monastyrsky.
Everything Has Already Been Written strives to make Moscow Conceptualism more accessible, to break the language barrier and to foster understanding among an international readership by thoroughly discussing a broad range of specific works and theories.
Janecek's study is the first comprehensive analysis of Moscow Conceptualist poetry and theory, vital for an understanding of Russian culture in the post-Conceptualist era.
Gerald Janecek: is a professor emeritus of Russian at the University of Kentucky. He is the author of The Look of Russian Literature: Avant-Garde Visual Experiments, 1900–1930; ZAUM: The Transrational Poetry of Russian Futurism; and Sight and Sound Entwined: Studies of the New Russian Poetry; and the editor of Staging the Image: Dmitry Prigov as Artist and Writer.
Everything Has Already Been Written.
Moscow Conceptualist Poetry and Performance
Gerald Janecek (Author)
Publication Date: December 2018
Studies in Russian Literature and Theory
312 pages
Northwestern University Press
-Paper Text – $39.95
ISBN 978-0-8101-3901-5
-Cloth Text – $120.00
ISBN 978-0-8101-3902-2
# new books
Moscow Conceptualist Poetry and Performance
Gerald Janecek
fleursdumal.nl magazine
More in: #Archive A-Z Sound Poetry, #Archive Concrete & Visual Poetry, #Editors Choice Archiv, - Book News, Archive I-J, Art & Literature News, Chlebnikov, Velimir, Conceptual writing, FDM Art Gallery, Kharms (Charms), Daniil, Majakovsky, Vladimir, Performing arts, REPRESSION OF WRITERS, JOURNALISTS & ARTISTS, Visual & Concrete Poetry
---
Maartje Korstanje staat als mens en als kunstenaar in nauw contact met de natuur. Voor Korstanje ligt de schoonheid niet enkel in de perfectie van de natuur, maar in de kringloop van het leven. Het samenspel tussen leven en verval, waar groei en aftakeling deel uitmaken van de onomkeerbare fases van het leven, waarin het één niet zonder het ander kan bestaan.
In het proces van aftakeling toont zich tevens de schoonheid van het ongeschonden leven. Het contrast tussen aftakeling en het nog niet aangedane fascineert Korstanje mateloos. Alsof je pas kunt zien hoe mooi iets wàs, wanneer het aangevreten door de tijd, al gedeeltelijk weg geknabbeld is.
Veel mensen herkennen de schoonheid van de herfst: het fel rood en geel van een blad en de prachtige kleuren en vormen binnen een diversiteit aan paddenstoelen en schimmels. De afbraak zie je in zijn volle glorie: een noodzakelijk proces om bouwstoffen te leveren voor nieuw leven. De paddenstoelen en schimmels verschijnen als onverwacht gasten in de natuur. Deze wonderlijk mooie organismen kunnen enkel leven op een oudere drager, die als voedingsbodem dient voor het nieuwe wat zich erin nestelt. Korstanje houdt net zo veel van die oude drager als van de 'Unexpected Guests'.
Zoals de natuur haar producten recyclet, zo kiest Korstanje een simpel materiaal als karton dat zij recyclet tot bouwmateriaal voor haar beelden. Het is niet alleen goedkoop en overal aanwezig, maar heeft ook het voordeel van een natuurlijke uitstraling. Door vloeibare lijm aan het karton toe te voegen wordt het tot karton-maché ; een substantie, die haar in staat stelt op een directe manier, met haar handen, te bouwen en te vormen.
Deze manier van beeldhouwen vergt veel tijd. Delen worden verwijderd wanneer het teveel oogt, of er wordt, laag over laag, meer materiaal aan toegevoegd. Vergelijkbaar met het groeiproces in de natuur, groeit het beeld in volume.
In dit werkproces is een overeenkomst te vinden tussen het verloop van de natuurlijke processen, zoals groei en verval, constructie en deconstructie en het creëren van een beeld, dat een creatief groeiproces doormaakt. Korstanje blijft door de jaren heen trouw aan haar werkwijze en laat het werk langzaam evolueren. Hoewel ook door de ratio ingegeven ideeën haar inspireren, blijven intuïtie en verbeelding uiteindelijk de belangrijkste drijfveren.
Naast het plantaardige karton gebruikt ze materialen als purschuim en diverse kunststoffen, waarmee ze contrast aanbrengt in het werk. Onder de 'gelooide' kartonhuid verschijnt opeens een vlees-roze orgaanachtige vorm. Het is eng, maar toch mooi. Je kunt je ogen er niet vanaf houden.
Aanvankelijk maakt ze sculpturen die sterke associaties oproepen met dieren of dierlijke organismen. De prettig-aardse beelden laten je vrij associëren. Je lijkt het te herkennen, maar toch ook weer niet. Het is alsof je oog in oog staat met een organisme uit een pas ontdekte aardlaag, uit een ander tijdvak. Een prachtige vondst van een paleontoloog, die je in een wonderkamer mag aanschouwen..
Haar beelden hebben een grote uitdrukkingskracht, ze trekken aan en stoten af, het gruwelijke en het tedere gaan hand in hand. Door het vaak grote volume verhoudt de kijker zich ook lichamelijk met het beeld.
Tegenwoordig zoomt het werk thematisch in naar microscopisch niveau en wordt het tevens abstracter en minder letterlijk te herleiden naar een bepaalde dierlijke of plantaardige oorsprong. Deze ontwikkeling wordt ingegeven door de kennismaking in 2014 met een nieuwe techniek, het machinaal borduren.
Op uitnodiging van het TextielMuseum in Tilburg wordt Korstanje gevraagd een beeld te maken voor de collectie. De fijne techniek van het borduren nodigt uit om het thema groei en verval dit keer onderhuids te onderzoeken. Ze start op de borduur-afdeling een onderzoek op naar virussen, bacteriën en kankercellen en zet dit om in borduurwerk. Uiteindelijk wordt er gekozen om een patroon geënt op het influenzavirus te borduren op een oud roestig zeildoek wat geïncorporeerd werd in een holle sculptuur van karton.
De beelden hebben er nu een dimensie bijgekregen door het grovere materiaal te combineren met een fijner dradenweefsel. Hoewel Korstanje altijd al fijnere bewerkingstechnieken toepaste op haar beelden, worden de werken nu letterlijk nog dichter op de huid gemaakt. De vrouwelijke factor van de fijne draadtechniek wordt toegevoegd aan het construerende zwaardere werk.
In 2015 vervolgt Korstanje haar onderzoek naar traditioneel handwerk in India, waar ze o.a. de Kantha borduurtechniek bestudeert. De verworven vaardigheden past ze toe in een nieuwe werkwijze.
In 2016 woont en werkt Korstanje een heel jaar in New York. In een atelier zonder geavanceerde machines of gereedschap, kwam het onderzoek naar handwerk in India goed van pas. Zoals gebruikelijk , werkt ze veel met karton en papier-maché, wat samen met andere voorwerpen verwerkt word tot vrije associaties bij de dagelijkse ervaringen in de stad.
Op Manhattan en in Brooklyn bezoekt ze plaatsen waar water en land elkaar ontmoeten. Ze zoekt het spanningsveld op, waar natuur en door de mens gemaakte constructies elkaar ontmoeten en langzaam vergaan door de elementen en de tijd. Zo baseert ze een aantal werken op de instortende houten pieren en de eroderende bruggen met enorme roestgaten.
Terug in Nederland in het eigen atelier borduurt ze vormen gebaseerd op schimmeldraden, die vergelijkbaar met het netwerk van paddenstoelen, uit de grond opkomen. De sculpturen die in deze periode ontstaan, dienen als basis voor een residency, eind 2017 bij MIET AIR in Beers, waar kunstenaars het totale proces van het traditionele cire-perdue bronsgieten onder de knie kunnen krijgen.
De met deze techniek ontstane bronzen vormen verwerkt Korstanje vervolgens in sculpturen die geleidelijk aan, op dezelfde manier als schimmels, organisch verder groeien. Ze vormen een onderdeel van een groter geheel, afhankelijk van de ouder ogende drager. Korstanje maakt hiermee een verrassende stap. Het traditionele materiaal brons, doorgaans gebruikt om een beeld van vergankelijk materiaal te bestendigen voor de eeuwigheid, is slechts onderdeel van de sculptuur, waar karton toch weer de drager is. Ze vormen samen een biotoop, vergankelijkheid en eeuwigheid, samengebonden in co-existentie.
Het Stedelijk Museum Kampen heeft met deze tentoonstelling een primeur in Nederland, waarin veel nieuwe werken zijn te zien, die zijn ontstaan uit Korstanjes nieuw verworven vaardigheden en werkwijzen.
Maartje Korstanje (Goes 1982) studeerde aan de Akademie voor Kunst en Vormgeving / St. Joost, Breda en het Sandberg Instituut in Amsterdam (MFA). Ze was één van de winnaars van de Prix de Rome in 2007, deed residency programma's bij Kunsthuis SYB (2007), IBB Curacao, (2008), het Europees Keramisch Werk Centrum (2013), Calcutta Art & Research Foundation, India (2015) en International Studio & Curatorial Program New York (2016). In 2014 werd ze genomineerd voor de Volkskrant Beeldende Kunstprijs. Haar werk is gepresenteerd in groepstentoonstellingen in onder andere GEM, Den Haag, Museum de Pont, Tilburg, Hudson Valley Center for Contemporary Art, New York, ISCP, New York en Marc Straus Gallery, New York. Ze had solotentoonstellingen bij onder andere Upstream Gallery, de Vleeshal, Zeeuws Museum, Museum Jan Cunen en het Groninger Museum.  / Alle werken in de tentoonstelling zijn ontstaan met genereuze steun van het Mondriaan Fonds.
Routebeschrijving Stedelijk Museum Kampen:  Het Stedelijk Museum Kampen is zowel met het openbaar vervoer als met de auto goed bereikbaar. / Adres: Oudestraat 133, 8261 CK Kampen
   # meer informatie op website stedelijk museum kampen   

   # meer informatie op website maartje korstanje   

Maartje Korstanje
Unexpected Guests
15 december 2018 t/m 3 februari 2019
Voormalige Synagoge Kampen
# expo maartje korstanje
Unexpected Guests / sculptures
# fleursdumal.nl magazine
More in: Art & Literature News, Dutch Landscapes, Exhibition Archive, FDM Art Gallery, Maartje Korstanje, Natural history, Sculpture, Spurensicherung
---

VENICE INTERNATIONAL PERFORMANCE ART WEEK 2018
BODY MATTERS
presents the performance opera
Anam Cara – Dwelling Body
Saturday, December 15, 2018
Starting from 16:00h
European Cultural Centre | Palazzo Mora, Venice (IT)
As the start of a new series of live projects entitled BODY MATTERS, the VENICE INTERNATIONAL PERFORMANCE ART WEEK presents on Saturday, December 15, 2018, a full one-day public event starting at 16:00h at the historic premises of the European Cultural Centre | Palazzo Mora, Venice (admission free).
Anam Cara – Dwelling Body is a live collective performance opera envisioned and devised by the artist duos VestAndPage and Andrigo&Aliprandi, perused conceptually together with Francesco Kiais (GR/IT). It will feature them in collaboration with Giorgia de Santi (IT), daz disley (UK), Marisa Garreffa (AU/IT), Fenia Kotsopoulou (GR/UK), Pavlos Kountouriotis (GR/BE), Enok Ripley (CA), Sara Simeoni (IT/DE), Mauro & Matilde Sambo (IT), Marcel Sparmann (DE) and Susanne Weins (DE), with the artistic and organizational assistance of Sabrina Bellenzier (IT) and Gülbeden Kulbay (SW) and under the technical direction of Giovanni Dantomio – We Exhibit.
When we are understood, we are at home – so here we dwell.
On this occasion, Palazzo Mora's main hall and its six adjacent rooms will transform into a dwelling site of interconnected performance installations, where temporary, intensive co-creation processes aim to reveal qualities of existence.
As the title Anam Cara suggests, the artists – soul friends – gather and unveil hidden intimacies of their lives. They perform to find and draw from a common origin, their bodies engaging in acts of recognition and belonging. Anam Cara cuts across the normative, morality, categories of thought. The soul is uncaged, free from constraint, to foster companionship.
An absolute "I" is unthinkable, for the "I" is social. When more people share their sensory perception of the reality and live it as a felt mutual experience, the mirror of Narcissus falls into pieces: individual selves become relational and call for the collective, having no more reason to determine their singularity.
In a performance opera, visions are like threads that intersect with one another in an interweaving of lives and biographies, destinies and dreams, performed without a preconceived design. Both artists and the audience become part of an existential fabric, which consists of a performatic crossover of systems and patterns in an ever-changing reconfiguration of the notion of coexistence.
Castling under the weft of ephemeral scenic compositions woven of existential paths and with a non-linear narrative, the artists are absorbed into one multifaceted Dwelling Body, where the form, the image, the language, the gaze and the understanding simultaneously harbour to find shelter.
Anam Cara – Dwelling Body does not take place in a univocally descriptive or representative staged act. It follows a non-linear narrative structure, which develops through time-based interaction between the artists and the viewers, so as between people and cultures. Eventually, it is a founding aesthetic momentum where actual places, metaphorical places, invisible places and imaginary places are home of a perceptual itinerary, which the artists and those who will come to attend will shape in the now.
Presented by Studio Contemporaneo and Live Arts Cultures non-profit Cultural Associations in collaboration with European Cultural Centre | Global Art Affairs Foundation, We Exhibit and Venice Open Gates. With the kind support of ConCAVe.
   # for more information website veniceperformanceart.org   

# performance art
Live Arts Culture in Venice (I)
fleursdumal.nl magazine
More in: Art & Literature News, AUDIO, CINEMA, RADIO & TV, DANCE, FDM Art Gallery, Performing arts, THEATRE
---
PARK vierde in oktober 2018 het vijfjarig bestaan en maakte een boek waarin de activiteiten in de periode 2016-2018 zijn vastgelegd.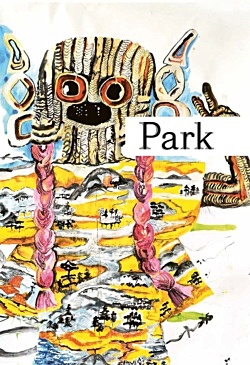 Het rijk geïllustreerde full-colour boek, met teksten van Esther Porcelijn en Rob Moonen, is opnieuw vormgegeven door Berry van Gerwen.
Het telt ruim 240 pagina's en heeft een oplage van 600 stuks.
Alle tentoonstellingsprojecten, de bijna 200 exposerende kunstenaars en de extra activiteiten in de periode 2016-2018 komen aan bod. Het is de opvolger van het eerder verschenen 'PARK 2013-2015'.
Het boek kost € 20,- inclusief BTW, exclusief eventuele verzendkosten. Het verschijnt verschijnt op zondag 16 december 2018 tijdens een boekpresentatie om 16:00 uur bij PARK.
U kunt uw exemplaar ook bestellen via shop@park013.nl
PARK 2016-2018
Teksten van Esther Porcelijn en Rob Moonen
Vormgeving door Berry van Gerwen
PARK
Platform for visual arts
240 pagina's
Oplage 600 stuks
€ 20,-
PARK is een kunstinitiatief opgericht in 2013 door Rob Moonen in samenwerking met een zestal andere Tilburgse kunstenaars. Op dit moment bestaat de PARK werkgroep uit Linda Arts, René Korten, Rob Moonen en Liza Voetman.
PARK richt zich op actuele ontwikkelingen binnen de hedendaagse kunst én op kunstenaars met gedegen ervaring en bewezen kwaliteit. Er wordt plek geboden aan regionale collega's maar ook aan landelijk of internationaal opererende kunstenaars, juist om een positieve bijdrage aan de discussie over actuele kunst tot stand te brengen. De werkgroep ambieert het podium van belang te laten zijn op landelijk niveau, maar bij elk project wordt met nadruk gezocht naar een inhoudelijke koppeling met de stad. De werkgroep is er van overtuigd dat samenwerking met andere partijen de zichtbaarheid en functionaliteit van de plek zal versterken, maar ook dat de plek een waardevolle stimulans voor de beeldende kunst in de stad en de regio zal kunnen zijn.
PARK wil steeds nieuwe verbindingen leggen, bijvoorbeeld door (internationaal opererende) curatoren uit te nodigen om kennis te nemen van de keur aan regionale beeldende kunstenaars en daarvan mogelijk enkele op te nemen in een tentoonstellingsproject. PARK wil een bijdrage leveren aan de ontwikkeling van een gunstig productie- en vestigingsklimaat voor beeldend kunstenaars uit de regio door deze in contact te brengen met een nationaal en internationaal netwerk.
Per jaar worden er vijf projecten gerealiseerd met waar mogelijk een bijpassend raamprogramma in de vorm van lezingen, kunstenaarsgesprekken, muziek en film.
PARK
Wilhelminapark 53, 5041 ED Tilburg
info@park013.nl
Twitter.com/ParkTilburg
Facebook.com/Park013
Instagram.com/platform_for_visual_arts
Tijdens tentoonstellingen geopend:
vrijdag 13.00 – 17.00 uur
zaterdag 13.00 – 17.00 uur
zondag 13.00 – 17.00 uur
Toegang is gratis
PARK ligt op 10 minuten loopafstand van het Centraal Station Tilburg in de nabijheid van Museum De Pont. Er is beperkt gratis parkeergelegenheid voor de deur.
# new books
visual arts
fleursdumal.nl magazine
More in: #Editors Choice Archiv, - Book News, Architecture, Art & Literature News, Art Criticism, FDM Art Gallery, Linda Arts, Park, Performing arts, Porcelijn, Esther, Porcelijn, Esther, Sculpture, The talk of the town
---
Hans Hermans© photos: landscape
(104 – norway NO)
  # more  on  website  hans  hermans  photos  
fleursdumal.nl magazine
More in: FDM Art Gallery, Hans Hermans Photos, Photography
---
Paris Photo is the largest international art fair dedicated to the photographic medium and is held each November at the historic Grand Palais in Paris. Since 1997, the Fair's mission is to promote and nurture photographic creation and the galleries, publishers and artists at its source.
Paris Photo brings together up to 200 exhibitors from across the world, offering collectors and enthusiasts the most diverse and qualitative presentation of photography-driven projects today.
Leading galleries showcase historical and contemporary artworks from modern masters to young talents. Specialized publishers and art book dealers present unique and rare editions, as well as book launches and signature sessions with many of today's most renowned artists.
Paris Photo also provides visitors with first-hand insights and access to the art world. Programming includes curated exhibitions with renowned public and private institutions, awards, conversation cycles with curators, artists, collectors, and critics, and special events exploring the unique history of the medium; varying visions, practices and emerging trends.
In addition, the Fair's "In Paris during Paris Photo" programme reunites a dense network of cultural institutions throughout Paris comprising some of the most historically rich photographic collections in the world.
The 22nd edition of Paris Photo will take place Thursday, November 8 through Sunday, November 11 with a preview day on Wednesday, November 7 (by invitation only).
Grand Palais
Avenue Winston Churchill
75008 Paris
  #  more info on website Paris Photo 2018  
fleursdumal.nl magazine
More in: Art & Literature News, FDM Art Gallery, FDM in Paris, Photography
---
Rüdiger Görner stellt in seiner Biografie den Gesamtkünstler Oskar Kokoschka in all seiner faszinierenden und widersprüchlichen Vielschichtigkeit dar.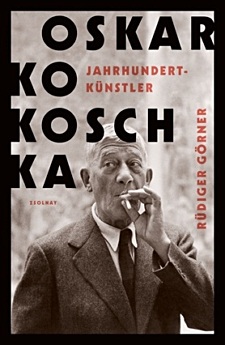 Dramen, Briefe und Essays zeugen auch von den bedeutenden schriftstellerischen Qualitäten dieses großen Malers. Die Musik war zentral für seine Arbeit. Und als Pädagoge begründete Kokoschka 1953 schließlich die "Schule des Sehens". Oskar Kokoschka erreichte trotz schwerer Verletzungen im Ersten Weltkrieg ein biblisches Alter. Görner zeichnet Kokoschkas Weg vom Bürgerschreck und Hungerkünstler zum wohlhabenden Weltbürger und Jahrhundertkünstler ganz nah an dessen Werk nach, denn Kokoschkas Leben erzählt man, in dem man sein Werk erzählt – und umgekehrt.
Rüdiger Görner, geboren 1957 in Rottweil, ist Professor für Neuere Deutsche und vergleichende Literatur an der Queen Mary University of London. Gründer des Ingeborg Bachmann Centre for Austrian Literature und Gründungsdirektor des Centre for Anglo-German Cultural Relations. Träger des Deutschen Sprachpreises, des Reimar Lüstpreises der Alexander von Humboldt-Stiftung und des Verdienstordens der Bundesrepublik Deutschland. Bei Zsolnay erschienen Rainer Maria Rilke. Im Herzwerk der Sprache (2004), Georg Trakl. Dichter im Jahrzehnt der Extreme (2014) und Oskar Kokoschka. Jahrhundertkünstler (2018).
Titel: Oskar Kokoschka
Autor: Rüdiger Görner
Jahrhundertkünstler
Buch
Gebundene Ausgabe
350 Seiten
24. September 2018
Verlag: Paul Zsolnay Verlag
Sprache: Deutsch
ISBN-10: 9783552059054
ISBN-13: 978-3552059054
€ 28,00
# new books
Die erste Biografie seit drei Jahrzehnten: Rüdiger Görner zeigt den großen Maler Oskar Kokoschka in all seiner Vielschichtigkeit
fleursdumal.nl magazine
More in: #Biography Archives, - Book News, - Bookstores, Archive K-L, Art & Literature News, FDM Art Gallery, Modernisme
---
Redu, en tant que village du livre, ne peut célébrer le centième anniversaire de la fin de la Grande Guerre qu'en mettant à l'honneur la littérature de l'époque.

L'angle de vue choisi est celui de la poésie née sur, ou au plus près des champs de bataille et des tranchées.
Une poésie européenne au sens le plus large qui balaie l'Europe de la Russie aux Iles britanniques ; une poésie qui, pour exprimer la puissance de cette première conflagration mondiale en son effet sur le corps et sur les consciences, se cherche des formes nouvelles.
En ce début du vingtième siècle le soldat est scolarisé.
Il lit, il écrit : des lettres, des carnets d'instantanés, et de la poésie, qui rendent compte de l'instant d'angoisse, de désespoir, de sentiment d'abandon dans un monde devenu fou.
Ainsi la Grande Guerre donne-t-elle naissance à une poésie de l'instant vécu avec une intensité hors norme par des écrivains devenus combattants.
Ce parcours tracé dans les rues de Redu, les poèmes affichés aux murs du village, en témoignent.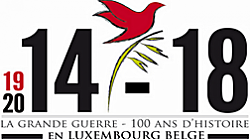 Du 19 mai au 11 novembre 2018
Un circuit de 20 poèmes des soldats de la Grande Guerre.
https://www.redu-villagedulivre.be/fr/
photos: fleursdumal.nl
fleursdumal.nl magazine
More in: *War Poetry Archive, - Book Lovers, - Bookstores, Art & Literature News, FDM Art Gallery, Galerie des Morts, Historia Belgica, WAR & PEACE
---
Hans Hermans© photos: landscape
(103 – normandy F)
# more on website hans hermans photos
fleursdumal.nl magazine
More in: FDM Art Gallery, Hans Hermans Photos, Photography
---
Robot love is een interactieve expo experience over de liefde tussen mens en robot. Meer dan 50 kunstenaars, ontwerpers en wetenschappers stellen de vraag of robots in staat zijn tot liefde. En of jij van ze kunt houden.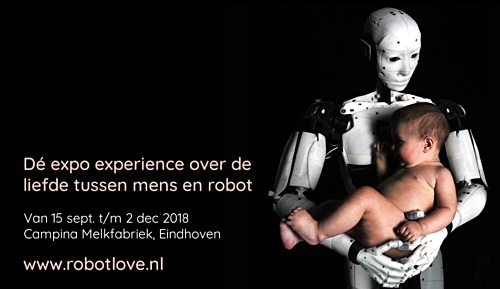 Wandel door het bijzondere gebouw en ontdek wat jij nu écht voelt, denkt en vindt van de invloed van techniek en innovatie op onze maatschappij. Een groot aantal werken is speciaal voor Robot Love gemaakt.
Robot Love is een grootschalige, internationale expo experience met tentoonstelling, publiek programma, partnerevents, educatieprogramma's en een Robot Café. Robot Love vindt plaats van 15 september t/m 2 december 2018 in de Melkfabriek op het voormalige Campinaterrein in Eindhoven.
Robot Love zoekt de verbinding tussen mens en robot. Robots en AI als nieuwkomers moeten veel leren en worden opgevoed. Dat vereist aandacht, zorg en bovenal liefde. Om de belofte up close & personal with robots waar te maken zet Robot Love in op het bereiken van een breed en zeer divers publiek.
Robot Love heeft een optimistische benadering van robotisering en omarmt de komst van robots en AI, juist omdat het ons ook kansen biedt betere mensen te worden. Tegelijk worden ook de minder fraaie consequenties ervan onderzocht. Er is ruimte voor fascinatie, maar ook voor conflict, voor kwetsbaarheid, maar vooral voor liefde. Dat doet Robot Love door de organisatie van een expo experience op het snijvlak van kunst, design en wetenschap.
L.A. Raeven
Annelies, Looking for Completion, 2018, androïde robot
Werk in opdracht van stichting Niet Normaal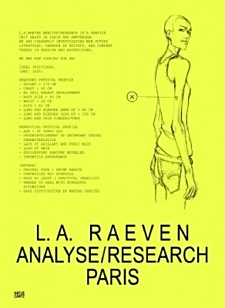 Hoe zou het zijn als je de mogelijkheid hebt om jezelf of je geliefde te kopiëren? Kun je daarmee de angst om verlaten te worden voorkomen? Met het werk Annelies, Looking for Completion, onderzoekt het kunstenaarsduo L.A. Raeven deze en andere vragen door het bouwen van een op henzelf lijkende androïde robot. De tweelingzusjes zijn bekend geworden met hun indringende en persoonlijke werk over maatschappelijke thema's zoals de vergaande individualisering en het benauwende streven naar perfectie. Ook de 'gekloonde' drieling zus Annelies gaat in op deze ontwikkelingen en richt zich op het gevoel van eenzaamheid dat hier vaak uit voortkomt.
ROBOT LOVE
The Expo That Gets Under Your Skin
15 Sept – 2 Dec 2018
Di t/m Zo: 11:00 – 18:00
Vr: 11:00 – 21:00, Ma: gesloten
CAMPINA MELKFABRIEK
Kanaaldijk-Zuid t.h.v. nr. 3
EINDHOVEN
Robot Love | 15.09.2018 – 02.12.2018 | Campina Melkfabriek | Kanaaldijk-Zuid | Hugo van der Goeslaan | 5613 LE Eindhoven
# robot love
L.A. Raeven: Annelies,
Looking for Completion, 2018, androïde robot
fleursdumal.nl magazine
More in: - Book News, Archive Q-R, Art & Literature News, Exhibition Archive, FDM Art Gallery, L.A. Raeven, The talk of the town
---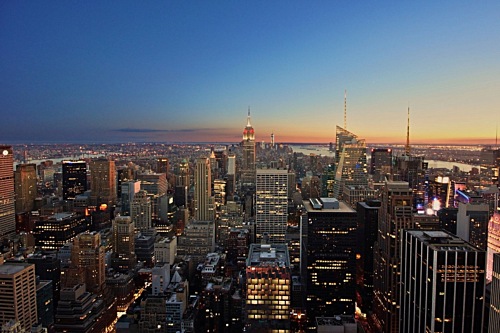 Hans Hermans© photos: landscape
(102 – new york usa)
# more on website hans hermans photos
fleursdumal.nl magazine
More in: FDM Art Gallery, Hans Hermans Photos, Photography
---
Older Entries »
« Newer Entries
Thank you for reading FLEURSDUMAL.NL - magazine for art & literature