Dadaïsme
«« Previous page
·
Hugo Ball: From Cabaret Voltaire – Issue 1
·
Viking Eggeling: Generalbass der Malerei
·
Johannes Theodor Baargeld: 'Röhrensiedlung oder Gotik'
·
Peter Jordens: Hendrik Werkman en De Ploeg. The Next Call en het constructivisme
·
Hugo Ball: Sieben schizophrene Sonette
·
Hugo Ball: Wolken
·
Philippe Soupault: Lost Profiles. Memoirs of Cubism, Dada, and Surrealism
·
Hugo Ball: Verse ohne Worte
·
Johannes Theodor Baargeld: Venus beim Spiel der Könige
·
Symphonie Diagonale (1921) by Viking Eggeling
·
Hugo Ball: bfirr
·
"Het vergif van den nieuwen geest" – DE STIJL literair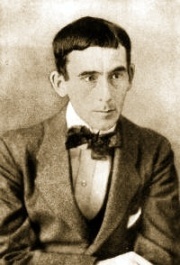 When I founded the Cabaret Voltaire, I was sure that there must be a few young people in Switzerland who like me were interested not only in enjoying their independence but also in giving proof of it.
I went to Herr Ephraim, the owner of the Meierei, and said, "Herr Ephraim, please let me have your room. I want to start a night-club." Herr Ephraim agreed and gave me the room. And I went to some people I knew and said, "Please give me a picture, or a drawing, or an engraving. I should like to put on an exhibition in my night-club." I went to the friendly Zürich press and said, "Put in some announcements. There is going to be an international cabaret. We shall do great things." And they gave me pictures and they put in my annoucements. So on 5th February we had a cabaret. Mademoiselle Hennings and Mademoiselle Leconte sang French and Danish chansons. Herr Tristan Tzara recited Rumanian poetry. A balalaika orchestra played delightful folk-songs and dances.
I received much support and encouragement from Herr M. Slodki, who designed the poster, and from Herr Hans Arp, who supplied some Picassos, as well as works of his own, and obtained for me pictures by his friends O. van Rees and Artur Segall. Much support also from Messrs. Tristan Tzara, Marcel Janco and Max Oppenheimer, who readily agreed to take part in the cabaret.
We organized a Russian evening and, a little later, a French one (works by Apollinaire, Max Jacob, André Salmon, A. Jarry, Laforgue and Rimbaud). On 26th February Richard Huelsenbeck arrived from Berlin and on 30th March we performed some stupendous Negro music (toujours avec la grosse caisse: boum boum boum boum – drabatja mo gere drabatja mo bonooooooooo -). Monsieur Laban was present at the performance and was very enthusiastic. Herr Tristan Tzara was the initiator of a performance by Messrs. Tzara, Huelsenbeck and Janco (the first in Zürich and in the world) of simultaneist verse by Messrs. Henri Barzun and Fernand Divoire, as well as a poème simultané of his own composition, which is reproduced on pages six and seven.
The persent booklet is published by us with the support of our friends in France, Italy and Russia. It is intended to present to the Public the activities and interests of the Cabaret Voltaire, which has as its sole purpose to draw attention, across the barriers of war and nationalism, to the few independent spirits who live for other ideals. The next objective of the artists who are assembled here is the publication of a revue internationale. La revue paraîtra à Zurich et portera le nom "Dada" ("Dada"). Dada Dada Dada Dada.
Zürich, 15th May 1916
Hugo Ball
(1886-1927)
From Cabaret Voltaire – Issue 1
fleursdumal.nl magazine
More in: Archive A-B, Archive A-B, Ball, Hugo, Dada, DADA, Dadaïsme, LITERARY MAGAZINES
---
Generalbass der Malerei
Viking Eggeling (1880-1925)
fleursdumal.nl magazine
More in: Dada, DADA, Dadaïsme, Illustrators, Illustration, Viking Eggeling
---
Röhrensiedlung oder Gotik
Jazz, Jazzband, Bandwurm. Der Burschensaft thomasinischer Printengänger vel expressive Spekulatiusarchitekten ist bei der Renovierung seiner durchlaufend honorierten Arbeiten auf den Kriminalvorwurf No. 2333/1920 geh. gestoßen. Der Podrekt 2333/1920 geh. wurde am 15. Januar 11.30 vorm. persönlich durch den Komunalbaueleven moritz remond eingebacken und verhandelt die Besandung des Röhrensystems durch den Auflauf des Kölner Doms.
Nachdem die philoporne Klingel des Bundes zu dem Podrekt durch Ansaugen von Gefrierhosen Stellung genommen, erklärt der außerhalb der Haftpflicht stechende     Pornodidakt rauchlose erst die Einfühlung der Kommunalgotik als Abbau der Ehe und droht mit der Kommunalisierung seiner Frau. Während albert einstein und die Sozialistin auguste rodin Glückwunschtelegramme häkeln, sägt die Zentrale w/3 der Bewegung dada für das einjährig-freiwillige Diözesan-Derby einen Vergleich auf dem Boden der Röhrenarchitektur aus. Die Abstimmungsgebiete werden sich bestimmen lassen, ob die Gewölbeparteien des Eiffelturmes zu vergraben sind, der ein freigelegter Keller ist und den Verstimmungen des Betriebröhrengesetzentwurfes widerspricht. Der Kosmopolid leo seiwet hat seine Geliebte geheiratet. Das Jubelpaar hat sich an die Zentrale w/3 Abt.
Röhrenarchitinktur mit dem Büttel gesandt, der durch Anbringen von Röhrenfarcaden an den Brandmauern und Häuserhintern seines Viertels dem Tag ein Psychoparallelepitaph setzt. Der Geheimurn "Stätteerweiterung" des Dada Maschke B.D.B. hat in den Bäumen des städt. Ziertierentwertungsverwalts (Nippes, Schiefersburgerweg 150-154, Tel. A4491) eine plananatomische Ornamentalwarte verrichtet. Das Institut beabsichtigt mit einer Aufzahl Entwachsungen, abnormer Haarungen, Kotsteinerungen und Perlbildungen am weiblichen Akt den Ornamentalkanon der Röhrenaphrotektur auszukauen. Das Kinoweilchen clever hasenfalter wird weite' wiede' von seinem Sohn begossen. hasenwalter ist durch Verführung des Dadaisten johann r. rubiner in der Röhrensiedlung Sylt mit seinem Sohn konstipiert worden. Als Folge des Januar-hochwassers sind die Vasen der Dadaistin rosala meerfeld geplatzt. Die Konsumentenvereinigung hat daher die Kanarisierung des Dezernentenwesens durch Harzer Roller beantragt. Trotzdem hat der Propagandist der Interjektion Prof. wilh. fachinger – bonn in studentischer Sitzung der Bonnendiplombeflissenen die expressionistische Ausmalung seiner Gattin verelendet.
Das ergriffene Altarwerk "mein einzige Passion" wurde nachm. 3.15 vom Erzbischof Dr. schultze zweimal durch die Offizien des Domkapitels geweht. Der Satinist hans arp, Emissär des Internationalen Aktionsausschusses "D" hat der Nitte des Philatheleten Prof. leopold von schäler den amor intellektualis dei vertragen. Dagegen wird der verliebte Philathelet in seiner nächsten Puberkation seiner Nitte die Vorgüsse der Augustinischen Röhrensynthese geleisen. arp glaubt zu dem Ergebnis zu kommen, daß die Gotik eine erektive Vomations-erscheinung der Zahnfäule ist, und bereits eine Dränagedräsine mit Hilfe des Röhrensystems.
Die Ortsnucke Zürich der dadaistischen Bewegung hat 920 deutsche Roßhaarzahnwürste an die rheinischen Commilitonen Sozial-Kompottstudierenden ausgeglichen. Wir sollen die Röhrenarchitektur an und in der Röhre. Röhrenbein. Pegoud steht Röhre. Die – anni – besant steht Röhre. Wieland Heartfield (aus dem Englischen unterschlagen von der Gesellschaft der Künste in Köln Ausgabe "A") steht Röhre. Steht Röhren! Collaborate! Stehröhre:
Die Gotik ist der grimassierende Exhibitionalis der Klotzeier.
Der Gotiker ist der Selbstmörder in Geschlechtsverkleidung. Collabor, Bohrrohr, die Harmröhre röhrt, r r r r r rumpfsdada.
Johannes Theodor Baargeld
(1892-1927)
'Röhrensiedlung oder Gotik'
fleursdumal.nl magazine
More in: Archive A-B, Baargeld, Johannes Theodor, Dada, DADA, Dadaïsme
---
Hendrik Nicolaas Werkman (1882-1945) wordt in 1919 lid van de 'Groninger Kunstkring De Ploeg'.

Men waardeert hem vooral als drukker. In 1922, wanneer hij zakelijk een stap terug moet doen, maakt Werkman kennis met het gebruik van typografisch zetmateriaal als vorm van drukkunst. Hij begint de mogelijkheden ervan te onderzoeken.
De eerste proeve van zijn kunnen is de uitgave van The Next Call, een serie van negen achtbladige cahiers bestaande uit teksten en abstracte composities die hij tussen 1923 en 1926 aan vrienden en andere mogelijk geïnteresseerden toestuurt. Talrijk zijn de aanwijzingen dat Werkman zich daarbij heeft laten inspireren door het dadaïstische en constructivistische idioom van de internationale avant-garde. Een modernistisch tijdschrift als een van de vele andere is The Next Call niet. Teksten en druksels laten zien dat het gaat over Werkman zelf, over wat hem in deze cruciale periode van zijn leven wezenlijk beroert
Peter Jordens:
Hendrik Werkman en De Ploeg.
The Next Call en het constructivisme
Dit boek verschijnt in oktober 2017
€ 22,50
ISBN 9789462582286
Formaat: 20 x 26,5 cm
Aantal pagina's 176
In samenwerking met Museum Belvédère
Circa 150 afbeeldingen in kleur
Jaar 2017
Uitvoering: Gebonden
Uitg.: wbooks
new books
fleursdumal.nl magazine
More in: *Concrete + Visual Poetry U-Z, - Book Lovers, - Book News, Archive W-X, Archive W-X, Art & Literature News, Constructivism, Constuctivisme, Dada, DADA, Dadaïsme, De Ploeg, Hendrik Nicolaas Werkman, PRESS & PUBLISHING, REPRESSION OF WRITERS, JOURNALISTS & ARTISTS, Werkman, Hendrik Nicolaas
---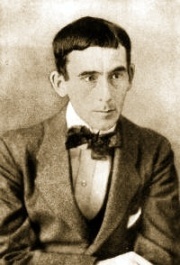 Sieben schizophrene Sonette
1. Der grüne König
Wir, Johann, Amadeus Adelgreif,
Fürst von Saprunt und beiderlei Smeraldis,
Erzkaiser über allen Unterschleif
Und Obersäckelmeister vom Schmalkaldis
Erheben unsern grimmen Löwenschweif
Und dekretieren vor den leeren Saldis:
"Ihr Räuberhorden, eure Zeit ist reif.
Die Hahnenfeder ab, ihr Garibaldis.
Man sammle alle Blätter unserer Wälder
Und stanze Gold daraus, soviel man mag,
Das ausgedehnte Land braucht neue Gelder.
Und eine Hungersnot liegt klar am Tag.
Sofort versehe man die Schatzbehälter
Mit Blattgold aus dem nächsten Buchenschlag."
2. Die Erfindung
Als ich zum ersten Male diesen Narren
Mein neues Totenwäglein vorgeführt,
War alle Welt im Leichenhaus gerührt
Von ihren Selbstportraits und anderen Schmarren.
Sie sagten mir: nun wohl, das sei ein Karren,
Jedoch die Räder seien nicht geschmiert,
Auch sei es innen nicht genug verziert
Und schließlich wollten sie mich selbst verscharren.
Sie haben von der Sache nichts begriffen,
Als daß es wurmig zugeht im Geliege
Und wenn ich mich vor Lachen jetzt noch biege,
So ist es, weil sie drum herum gestanden,
Die Pfeife rauchten und den Mut nicht fanden,
Hineinzusteigen in die schwarze Wiege.
3. Der Dorfdadaist
In Schnabelschuhen und im Schnürkorsett
Hat er den Winter überstanden,
Als Schlangenmensch im Teufelskabinett
Gastierte er bei Vorstadtdilettanten.
Nun sich der Frühling wieder eingestellt
Und Frau Natura kräftig promenierte,
Hat ihn die Lappen- und Attrappenwelt
Verdrossen erst und schließlich degoutieret.
Er hat sich eine Laute aufgezimmert
Aus Kistenholz und langen Schneckenschrauben,
Die Saiten rasseln und die Stimme wimmert,
Doch läßt er sich die Illusion nicht rauben.
Er brüllt und johlt, als hinge er am Spieße.
Er schwenkt jucheiend seinen Brautzylinder.
Als Schellenkönig tanzt er auf der Wiese
Zum Purzelbaum der Narren und der Kinder.
4. Der Schizophrene
Ein Opfer der Zerstückung, ganz besessen
Bin ich – wie nennt ihr's doch? – ein Schizophrene.
Ihr wollt, daß ich verschwinde von der Szene,
Um euren eigenen Anblick zu vergessen.
Ich aber werde eure Worte pressen
In des Sonettes dunkle Kantilene.
Es haben meine ätzenden Arsene
Das Blut euch bis zum Herzen schon durchmessen.
Des Tages Licht und der Gewohnheit Dauer
Behüten euch mit einer sichern Mauer
Vor meinem Aberwitz und grellem Wahne.
Doch plötzlich überfällt auch euch die Trauer.
Es rüttelt euch ein unterirdischer Schauer
Und ihr zergeht im Schwunge meiner Fahne.
5. Das Gespenst
Gewöhnlich kommt es, wenn die Lichter brennen.
Es poltert mit den Tellern und den Tassen.
Auf roten Schuhen schlurrt es in den nassen
Geschwenkten Nächten und man hört sein Flennen.
Von Zeit zu Zeit scheint es umherzurennen
Mit Trumpf, Atout und ausgespielten Assen.
Auf Seil und Räder scheint es aufzupassen
Und ist an seinem Lärmen zu erkennen.
Es ist beschäftigt in der Gängelschwemme
Und hochweis weht dann seine erzene Haube,
Auf seinen Fingern zittern Hahnenkämme,
Mit schrillen Glocken kugelt es im Staube.
Dann reißen plötzlich alle wehen Dämme
Und aus der Kuckucksuhr tritt eine Taube.
6. Der Pasquillant
Auch konnt es unserm Scharfsinn nicht entgehen,
Daß ein Herr Geist uns zu bemäkeln pflegt,
Indem er ein Pasquill zusammenträgt,
Das ihm die Winde um die Ohren säen.
Bald kritzelt er, bald hüpft er aufgeregt
Um uns herum, dann bleibt er zuckend stehen
Und reckt den Schwartenhals, um zu erspähen,
Was sich in unserm Kabinett bewegt.
Den Bleistiftstummel hat er ganz zerbissen,
Die Drillichnaht ist hinten aufgeschlissen,
Doch dünkt er sich ein Diplomatenjäger.
De fakto dient bewußter Schlingenleger
Dem Kastellan als Flur- und Straßenfeger
Und hat das Recht die Kübel auszugießen.
7. Intermezzo
Ich bin der große Gaukler Vauvert.
In hundert Flammen lauf ich einher.
Ich knie vor den Altären aus Sand,
Violette Sterne trägt mein Gewand.
Aus meinem Mund geht die Zeit hervor,
Die Menschen umfaß ich mit Auge und Ohr.
Ich bin aus dem Abgrund der falsche Prophet,
Der hinter den Rädern der Sonne steht.
Aus dem Meere, beschworen von dunkler Trompete,
Flieg ich im Dunste der Lügengebete.
Das Tympanum schlag ich mit großem Schall.
Ich hüte die Leichen im Wasserfall.
Ich bin der Geheimnisse lächelnder Ketzer,
Ein Buchstabenkönig und Alleszerschwätzer.
Hysteria clemens hab ich besungen
In jeder Gestalt ihrer Ausschweifungen.
Ein Spötter, ein Dichter, ein Literat
Streu ich der Worte verfängliche Saat.
Hugo Ball
(1886-1927)
Sieben schizophrene Sonette
fleursdumal.nl magazine
More in: Archive A-B, Ball, Hugo, Dada, DADA, Dadaïsme
---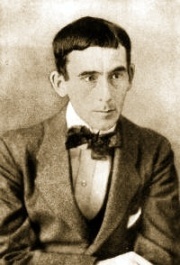 Wolken
elomen elomen lefitalominal
wolminuscaio
baumbala bunga
acycam glastula feirofim flinsi
elominuscula pluplubasch
rallalalaio
endremin saxassa flumen flobollala
feilobasch falljada follidi
flumbasch
cerobadadrada
gragluda gligloda glodasch
gluglamen gloglada gleroda glandridi
elomen elomen lefitalominai
wolminuscaio
baumbala bunga
acycam glastala feirofim blisti
elominuscula pluplusch
rallabataio
Hugo Ball
(1886-1927)
Wolken
fleursdumal.nl magazine
More in: Archive A-B, Ball, Hugo, Dada, DADA, Dadaïsme
---
A literary retrospective of a crucial period in modernism—the transition from Dada to Surrealism––via portraits and encounters with its literary lions, including Joyce, Proust, Reverdy, Apollinaire, Crevel and more by the co-founder of the Paris surrealist group.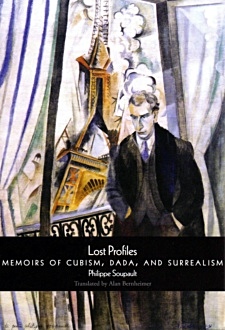 Poet Alan Bernheimer provides a long overdue English translation of this French literary classic—Lost Profiles is a retrospective of a crucial period in modernism, written by co-founder of the Surrealist Movement.
Opening with a reminiscence of the international Dada movement in the late 1910s and its transformation into the beginnings of surrealism, Lost Profiles then proceeds to usher its readers into encounters with a variety of literary lions.
We meet an elegant Marcel Proust, renting five adjoining rooms at an expensive hotel to "contain" the silence needed to produce Remembrance of Things Past; an exhausted James Joyce putting himself through grueling translation sessions for Finnegans Wake; and an enigmatic Apollinaire in search of the ultimate objet trouvé.
Soupault sketches lively portraits of surrealist precursors like Pierre Reverdy and Blaise Cendrars, a moving account of his tragic fellow surrealist René Crevel, and the story of his unlikely friendship with right-wing anti-Vichy critic George Bernanos.
The collection ends with essays on two modernist forerunners, Charles Baudelaire and Henri Rousseau. With an afterword by Ron Padgett recounting his meeting with Soupault in the mid 70's and a preface by André Breton biographer Mark Polizzotti, Lost Profiles confirms Soupault's place in the vanguard of twentieth-century literature.
Philippe Soupault (1897-1990) served in the French army during WWI and subsequently joined the Dada movement. In 1919, he collaborated with André Breton on the automatic text Les Champs magnétiques, launching the surrealist movement. In the years that followed, he wrote novels and journalism, directed Radio Tunis in Tunisia, and worked for UNESCO.
Lost Profiles
Memoirs of Cubism, Dada, and Surrealism
Philippe Soupault
Translated by Alan Bernheimer
Foreword by Mark Polizzotti
Afterword by Ron Padgett
Paperback – $13.95
Pages:112 – 2016
City Lights Publishers
ISBN978-0-87286-727-7
"(…) a brief account by a perceptive writer who was on the scene when modernity was young.", Robert Fulford
fleursdumal.nl magazine
More in: - Book News, - Book Stories, Archive S-T, Art & Literature News, Art Criticism, Cendrars, Blaise, DADA, Dadaïsme, EXPERIMENTAL POETRY, EXPRESSIONISM, DADA & DE STIJL, SURREALISM, Kubisme, SURREALISM, Surrealisme
---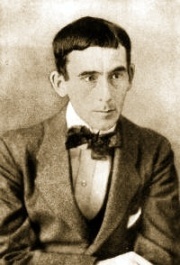 Verse ohne Worte
gadji beri bimba glandridi laula lonni cadori
gadjama gramma berida bimbala glandri galassassa laulitalomini
gadji beri bin blassa glassala laula lonni cadorsu sassala bim
gadjama tuffm i zimzalla binban gligla wowolimai bin beri ban
o katalominai rhinozerossola hopsamen laulitalomini hoooo
gadjama rhinozerossola hopsamen
bluku terullala blaulala loooo
zimzim urullala zimzim urullala zimzim zanzibar zimzalla zam
elifantolim brussala bulomen brussala bulomen tromtata
velo da bang bang affalo purzamai affalo purzamai lengado tor
gadjama bimbalo glandridi glassala zingtata pimpalo ögrögöööö
viola laxato viola zimbrabim viola uli paluji malooo
tuffm im zimbrabim negramai bumbalo negramai bumbalo tuffm i zim
gadjama bimbala oo beri gadjama gaga di gadjama affalo pinx
gaga di bumbalo bumbalo gadjamen
gaga di bling blong
gaga blung
Hugo Ball
(1886-1927)
Verse ohne Worte
fleursdumal.nl magazine
More in: Archive A-B, Ball, Hugo, Dada, DADA, Dadaïsme
---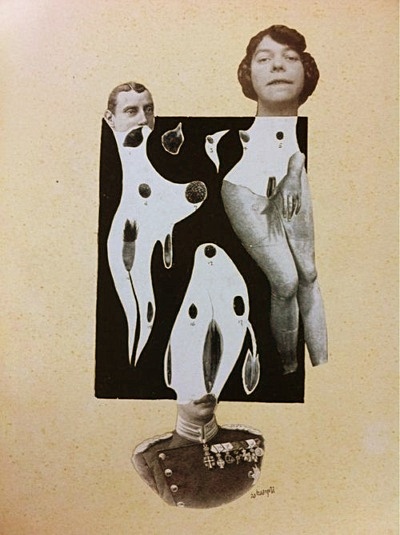 Johannes Theodor Baargeld (1892-1927)
Venus beim Spiel der Könige, 1920, photomontage
fleursdumal.nl magazine
More in: Baargeld, Johannes Theodor, Dada, DADA, Dadaïsme, Galerie Deutschland
---
Symphonie Diagonale (1921)
Viking Eggeling (1880-1925)
fleursdumal.nl magazine
More in: AUDIO, CINEMA, RADIO & TV, Dada, DADA, Dadaïsme, MUSIC, Viking Eggeling
---
bfirr
bfirr bfirr
ongog
rorr sss
dumpa
feif dirri
chu gaba
raur
ss
Hugo Ball
(1886-1927)
gedicht

fleursdumal.nl magazine
More in: Archive A-B, Ball, Hugo, Dada, DADA, Dadaïsme
---
De Stijl bestaat 100 jaar en dat kan bijna niemand ontgaan zijn. Door Utrecht staat De Stijl volop in de aandacht: op de Stadshuisbrug staat een enorme Rietveldstoel, vrijwel elke etalageruit is versierd in Mondriaanstijl en het Centraal Museum heeft een tentoonstelling gewijd aan Rietveld. Maar tussen al dit Stijlgeweld mist er iets: aandacht voor de literaire kant van De Stijl. Beleef het in de expositie "Het vergif van den nieuwen geest" – De Stijl literair van 9 mei tot en met 7 juli in de Universiteitsbibliotheek.
Wanneer de naam Mondriaan valt denkt vrijwel iedereen aan zijn schilderijen. Toch heeft hij niet alleen een penseel ter hand genomen, maar ook de pen. Bekijk Mondriaan's lussen van de L en hoe hij heeft gesleuteld aan zijn zinnen in het verhaal Klein Restaurant – Palmzondag, dat nog nooit eerder vertoond is.

De Letterklankbeelden van Theo van Doesburg oftewel I.K. Bonset hebben veel weg van de Snellenkaart van de oogarts, maar wees niet misleid want deze Letterklankbeelden waren een vernieuwing in de poëzie. Neem de Leesteekens en leesregels door en draag de Letterklankbeelden hardop voor. Ervaar zelf het gedicht van Van Doesburg!
De Stijl had een duidelijke visie en stond voor verandering. Dit is dan ook terug te lezen in de manifesten die geschreven zijn. De Stijl beperkte zich niet alleen tot Nederland. De manifesten verschenen in meerdere talen. De Nederlandse en Franse versie zijn voor deze expositie voor het eerst bijeen gebracht. Verwacht verder werk van o.a. Kurt Schwitters, Til Brugman, Agnita Feis, Antony Kok, Paul van Ostaijen, H. Marsman, Bert Schierbeek en Jan Hanlo.
Deze tweetalige expositie is samengesteld door Niels Bokhove, filosofie- en literatuurhistoricus en mede-auteur van 'Utrecht Dada' (2013), in opdracht van Het Literatuurhuis.
Expositie: "Het vergif van den nieuwen geest" – De Stijl literair
10 mei t/m 7 juli, gratis toegang
Universiteitsbibliotheek Binnenstad, Drift 27, Utrecht
Openingstijden: ma t/m vrij: 08.00 – 22.30 uur |za & zo: 10.00 – 22.30 uur
(let op: U heeft in het weekend, op feestdagen en na 17.00 uur alleen toegang op vertoon van een geldig legitimatiebewijs: rijbewijs, paspoort, identiteitskaart of een (digitale) UU-collegekaart mét pasfoto)
# meer info op website ILFU (International Literature Festival Utrecht)
fleursdumal.nl magazine
More in: Antony Kok, Antony Kok, Apollinaire, Guillaume, Art & Literature News, Baargeld, Johannes Theodor, Ball, Hugo, Constuctivisme, Dadaïsme, De Stijl, Doesburg, Theo van, Exhibition Archive, Kok, Antony, Kurt Schwitters, Kurt Schwitters, Literary Events, Majakovsky, Vladimir, Morgenstern, Christian, Ostaijen, Paul van, Piet Mondriaan, Piet Mondriaan, Schwitters, Kurt, Theo van Doesburg, Theo van Doesburg, Theo van Doesburg (I.K. Bonset), Tzara, Tristan
---
Older Entries »
« Newer Entries
Thank you for reading FLEURSDUMAL.NL - magazine for art & literature