Land Art
·
Bruges Triennial 2018: Liquid City
·
Hybrids 2018. Een expositie van Lustwarande Tilburg
·
EN ROUTE ELLEN RIJK – Een tentoonstelling over onderweg
·
GONEWEST: Artistieke herdenking 100 jaar Groote Oorlog in West-Vlaanderen
·
LandArt Diessen 2012
From May 5 until September 16, 2018, Bruges will be the setting for the second edition of the Triennial, an art route in the heart of the historic city.
With the central theme 'Liquid City', the Triennial wants to investigate the role of a city like Bruges in a globalized and changing world. With the artistic and architectural installations, the participants of Triennale Brugge 2018 | Liquid City create welcoming public spaces in the city center. Those temporary interventions on little known and iconic places in Bruges offer great opportunities for encounter, wonder and dialogue.
Triennial Bruges 2018 will feature works by Jarosław Kozakiewicz (PL), Wesley Meuris (BE), Renato Nicolodi (BE), NLÉ – Kunlé Adeyemi (NG-NL), OBBA (KR), Roxy Paine (US), John Powers (USA), raumlabor (DE), Rotor (BE), Ruimteveldwerk (BE), Tomás Saraceno (AR), Jose Selgas & Lucia Cano (ES), Monir Shahroudy Farmanfarmaian (IR), StudioKCA (US), Peter Van Driessche – Atelier4 (BE).
The Bruges Triennial 2018, themed Liquid City reaches back to 2015 edition, which was a reflection on the city as a megapolis: "What if the 5 million visitors to the city decided to stay?"
This edition takes a step further: how flexible, liquid and resilient can a historic city like Bruges be in an age when nothing seems to be certain any longer? None other than Zygmunt Bauman, prophet of the permanent crisis in the West, devoted his final book to this phenomenon, a year before his death in January 2017.
In Retrotopia, Bauman invites the reader to question the dynamics of our society, as well as the metaphor "liquid" itself, the contemporary era as a time of transition, which today stands in stark contrast with the institutional framework that once formed a safe environment for our (grand)parents. Each institution in turn, whether the government, the church, political parties, insurance companies or banks, have lost the public's trust. This renders society particularly vulnerable to fear-mongers.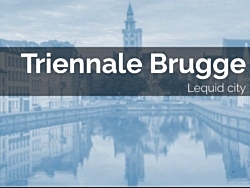 This world is changing rapidly. Established ways of thinking and forms of life are under pressure. What does the future hold?
The Bruges Triennial 2018 co-curators Tilll-Holger Borchert and Michel Dewilde invited international artists and architects to think about these issues. Many of them sought inspiration in the city that is literally crisscrossed and surrounded by water.
The waterways that once earned Bruges its international renown, become a metaphor for Liquid City. Works of art, installations and meeting places have been put up in the city centre.
They form a free hospitable route that brings people together in unexpected spots. That is one of the main objectives of the Bruges Triennial 2018: generating encounters, challenging people not only to view the artworks but also to experience them and to become part of the creative process.
Participating internationally renowned architects include Kunlé Adeyemi, (Nigeria/Netherlands, NLÉ Architects), who designed the third version of MFS – Minne Floating School for Bruges, selgascano (Spain) who created the new swimming pavilion for Brugians and visitors alike on the city canal, and OBBA (Korea) who worked together with Bruges-based Architectuuratelier Dertien12 to construct The Floating Island, a meandering walkway on the water. Climate change and environmental issues are addressed through the installation of the Bruges Whale by StudioKCA (US), INFINITI designed by Peter Van Driessche of Aterlier4 (Belgium) suggests tiny housing situated on the water whereas the Aerocene project by Tomás Saraceno (Argentina) invites us to look to the sky. A very different approach is offered by Brussels-based collective Rotor who presents a museum dedicated to the Chinese Mitten Crab in the Poortersloge and an exotic eatery at the beach in Zeebrugge. raumlabor (Germany) has been working with local youths on their House of Time, a continuous project of building, experimenting and hands-on experience and the Belgian collective Ruimteveldwerk have persuaded the inhabitants of one of the historic almshouse complexes to help create their G.O.D. project. Further installations along the arts trail are created by artists such as Wesley Meuris (Belgium), Renato Nicolodi (Belgium), John Powers (US), Jarosław Kozakiewicz (Poland) and Monir Shahroudy Farmanfarmaian (Iran).
Additional art works, designs, models and documentary materials of all the participants are presented in the free Liquid City exhibition in the Poortersloge, the central information point of the Bruges Triennial 2018.
A further exhibition is located in the Church of the Great Seminary. Architectures Liquides, curated by Abdelkader Damani, is a selection of impressive visionary architectural models from the FRAC-Centre collection in Orléans (France).
The bilingual catalogue (Dutch/English) with contributions by Till-Holger Borchert, Michel Dewilde, Abdelkader Damani, Tom Trevor, Anna Lowenhaupt Tsing, Marc Van den Bossche ea. and photography by Iwan Baan is available at the Triennial information points, arts bookshops and online.
Triënnale Brugge 2018
Liquid City / Vloeibare Stad
Till-Holger Borchert, Michel Dewilde
Photogr.: Misc.
Format: 27 x 20
Pages 160
Hardcover
Dutch, English
ISBN 9789058565990
€ 29,95
# more information on website Bruges Triennial 2018
Bruges Triennial 2018: Liquid City – Contemporary art and architecture trail in the historic heart of Bruges – is open daily until September 16. Opening hours for the exhibitions and some installations: 12–6pm – Free of charge
Triënnale Brugge 2018
fleursdumal.nl magazine
More in: - Book News, Architecture, Art & Literature News, Art Criticism, Design, Exhibition Archive, FDM Art Gallery, Historia Belgica, Land Art, Sculpture, Street Art, Urban Art
---
Programma 2018 Lustwarande
26 mei – 23 september
In 2018 presenteert Lustwarande het volgende programma:
Hybrids, een expositie over de zogeheten post-internet generatie, die een artistiek vocabulaire ontwikkelt dat zeer hybride van aard is, en Brief Encounters '18, momenten van event sculpture die op twee middagen plaatsvinden, in mei en in september.
Voor 2018 staat ook de publicatie Sculpture in the Anthropocene gepland, die de exposities Luster (2016), Disruption (2017) en Hybrids bundelt en contextualiseert.
Hybrids focust op een generatie jonge kunstenaars, vaak aangeduid als post-internet, die de allesomvattende, digitale en beeldverzadigde wereld als uitgangspunt voor hun werk nemen. Dit resulteert in een beeldtaal die zeer hybride is.
H y b r i d s
23 juni – 23 september 2018
tien post-internet kunstenaars
Neïl Beloufa (FR)
Giulia Cenci (IT)
Simon Denny (NZ)
Oliver Laric (AU)
Sarah Pichlkostner (AU)
Timur Si-Qin (DE)
Evita Vasiljeva (LV)
Raphaela Vogel (DE)
Anne de Vries (NL)
Dan Walwin (GB)
Curatoren: Chris Driessen en David Jablonowski
B r i e f   E n c o u n t e r s
26 mei & 16 september 2018

Onder de titel Brief Encounters vinden er jaarlijks een aantal event sculptures plaats, vormen van sculptuur die in tijd begrensd zijn. De duur van een werk kan variëren van een paar minuten tot enkele maanden. Deze focus op event sculpture vloeit voort uit de toenemende aandacht voor in tijd begrensde kunst.
# Meer info op website fundament foundations
Lustwarande 2018
park De Oude Warande
Bredaseweg 441 – Tilburg
expo
fleursdumal.nl magazine
More in: Art & Literature News, Dutch Landscapes, Exhibition Archive, Fundament - Lustwarande, Land Art
---
In de tentoonstelling EN ROUTE brengt beeldend kunstenaar Ellen Rijk een aantal recente grotere werken samen rond de thematiek van de 'reis', het onderweg zijn, waar ga je naar toe en waar ben je thuis. Met titels als Schuilboot of Troostvloot en Horizon nodigt zij de kijker uit tot bezinning, los van de waan van de dag, maar niet los van een wereld die volop in beweging is en vol verschillende identiteiten.
Zij toont haar schepen om te reizen, om te vluchten, gedwongen of gewoon meegevoerd in een tocht als over de Styx of om in te schuilen als in een kleine kapel of een kerk. Kaarten, foto's en getijden om een reis of een thuis vast te leggen.
In de volksmond heet zij de Vredeskerk: O.L. Vrouw Koningin van de Vrede aan de Ringbaan West.De kerk, gebouwd in 1953, geopend in 1954, geldt als een van de hoogtepunten van de Tilburgse wederopbouwarchitectuur en is ontworpen door N.H. Pontzen, architect te Tilburg.
Sinds 2015 is zij buiten gebruik. Het gebouw is in het kader van de ontwijding 'gestript'. Door de versobering komen de superieure verhoudingen sterk tot hun recht en nodigt de ruimte nog meer uit tot contemplatie, tot stilte en bezinning. Het lijkt de ideale entourage voor EN ROUTE ELLEN RIJK.
Ellen Rijk (Ossendrecht 1955) volgde na de Academie voor Beeldende Vorming in Tilburg de Academie voor Kunst en Vormgeving te Den Bosch, afdeling keramiek.  Haar werk was recentelijk te zien in o.a.: Tilburg, Luycks Gallery, Fort de Vaux; Den Bosch, Boschparade, Tilburg, Beyond Borders; Diessen, Landart Diessen; Bedburg-Hau (Duitsland), Artoll Kunstlabor; Akhalkalaki, Kaspi, (Georgië) Art Villa Garikula; Tilburg, voormalige Franciscanessenkapel; Schijndel, KEG; Parijs (Frankrijk) Theatre de Vanves; Bourges (Frankrijk), Biennale d'Art Contemporaine; Zagreb (Kroatie), Galerija Klovecevi dvori, Kiev (Oekraïne), SpringWindFestival; Maastricht, Festival Cement; Maagdenburg (Duitsland), IVde International Kunstfestival
Kunstfestival Vredeskerk
OL Vrouw Koningin van de Vrede
Ringbaan West 94
Tilburg
03 mei t/m 21 mei 2018
Openingstijden:
Donderdag t/m zondag + 21 mei van 14.00 – 19.00 uur en op afspraak
Beeldende kunst: Ellen Rijk i.s.m. Ad Roefs en Sergei Sabakar
Ondersteuning: Jacki Dodementova, Pietjan Dusee, Mahbooba Yousuf, Mostafa Betaree / Spotlight
Het project wordt ondersteund door Makersfonds gemeente Tilburg – RK Parochie Peerke Donders
EXTRA programma in het kader van EN ROUTE ELLEN RIJK, een tentoonstelling over onderweg:  Donderdag 3 mei 19.00 uur FEESTELIJKE OPENING van de tentoonstelling door Isidoor Wens, beeldend kunstenaar, coördinator Artots (Den Bosch) en Art Center Botopasi (Suriname) met bijdragen van performer Adriaan van Iersel, theatermaker Boy Jonkergouw en schrijver Pietjan Dusee.
Vrijdag 4 mei 17.00 – 18.45 uur SPEECHES SPECIAL + PLUS THEATER VOOR DE DAM
Normaal niet meer weg te denken in de programmering van De NWE Vorst maar deze keer een speciale editie van speeches in de Vredeskerk. Zes genodigden betreden de kansel om een korte speech te geven. Met toesprekers uit allerlei gelederen, soms ervaren podiumbeesten, soms verlegen binnenvetters. Zij delen hun persoonlijke verhaal met u en prikkelen uw geest, treffen doel, geven een grimas, laten u niet onberoerd. Volgens traditie te beginnen met een filmpje van Leonard Bedaux Cinema.
Na een korte pauze speelt actrice Monique Hendriks haar korte poëtische monoloog "We kunnen er toch ook allemaal niks aan doen", die de menselijke kant van de vluchtelingenproblematiek blootlegt en vertonen we het documentaire meesterwerk 'Planet Sarajevo' van de Bosnische cineast Sahin Sisic. Een groots kleinood over het leven van alledag in een stad in oorlog.
Zondag 6 mei 15.00 – 18.00 uur EN ROUTE MEETING THE WORLD I
Een reeks artistieke interventies
Zondag 13 mei 15.00 – 18.00 uur EN ROUTE MEETING THE WORLD II
Een reeks artistieke interventies
Zondag 20 mei 15.00 – 18.00 uur EN ROUTE MEETING THE WORLD III
Een reeks artistieke interventies
Aan EN ROUTE MEETING THE WORLD werken o.a. mee: Mahmamod Al Asady – Taim Alhajali – Tia Alhajali – Jol Alholo – Bakr Al_jaber – Hasan Alkhatib – Mohammad Karim Amin – – Mohamed Almaslawe – Mohammed Alsamna – Hanadi Alsharqawi – Andit & Friends – Mohamad B – Ferran Bach – Ana Barreto – Amjad Bitari -Frido van der Blij – Sjon Brands – Huda Diban – Doré van Dijck – Ulrike Doszmann – MoveToMeet Katja Grässli – Shaza Hayek – Adriaan van Iersel – Mohammad Khan – Vincent Koevoets – Razan Lababidy – Batoul Lakmoush – Dorith van der Lee – Huner Mirani – Ali Mosleh – Sarah Prescimone – Eleni Ploumi – Diana Qadd – Mohammad Saleh – Mamoda Sh – Eyad Shawi – Paul Speckens – Jens Wierckx
EN ROUTE MEETING wordt georganiseerd door SPOTLIGHT / Mostafa Betaree
# meer informatie op website: www.ellenrijk.nl
news & events
fleursdumal.nl magazine
More in: Art & Literature News, AUDIO, CINEMA, RADIO & TV, Dutch Landscapes, Exhibition Archive, FDM Art Gallery, Land Art, Performing arts, THEATRE
---
De Provincie West-Vlaanderen herdenkt van 2014 tot en met 2018 op culturele wijze 100 jaar Groote Oorlog. Deze eigentijdse, toekomstgerichte en multidisciplinaire herdenking kreeg de naam 'GoneWest'.
GoneWest verbindt talloze levensverhalen met gedegen historisch besef en ontsluit deze kleine en grote verhalen via muziek-, dans-, theaterevenementen, literatuur en beeldende kunst.
"…because his brother had gone west, raved at the bleeding war; his rampant grief moaned, shouted, sobbed, and choked, while he was kneeling half-naked on the floor. In my belief such men have lost all patriotic feeling." Siegfried Sassoon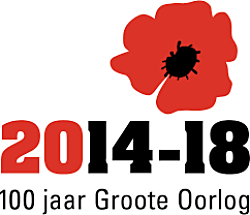 'To go west', een Engelse uitdrukking, die zoveel betekent als sterven, kreeg tijdens de Eerste Wereldoorlog een bijkomende betekenis mee. Het ten westen gaan van de doden, met de ondergaande zon mee, werd aan het geallieerde front meer dan zomaar een metafoor. Britten, Fransen en Belgen bezetten dan ook het westelijke deel van dat Westelijke Front, dat van het noorden naar het zuiden West-Vlaanderen en Noord-Frankrijk doorsneed. Hun gesneuvelden en gekwetsten brachten ze daarmee letterlijk naar het westen toe.
Expo 600.000 beeldjes – 600.000 namen
Ervaar vanaf april 2018 de indrukwekkende land-artinstallatie ComingWorldRememberMe in het provinciedomein De Palingbeek in Ieper.
Deze installatie strekt zich uit over het niemandsland en The Bluff, een van de zwaarst bevochten plekken van de Eerste Wereldoorlog. De 600.000 beeldjes krijgen een plaats tussen drie grote kunstwerken van kunstenaar Koen Vanmechelen.
Tienduizenden mensen uit Vlaanderen en de rest van de wereld hielpen ComingWordRememberMe tot stand komen: samen maakten ze 600.000 beeldjes. Bij elk beeldje hoort een dog tag, het universele identificatiesysteem voor frontsoldaten. De dog tags combineren telkens de naam van een WOI-slachtoffer met de naam van een maker van een beeldje. Elke dog tag verbindt zo letterlijk het verleden met het heden.
Een doorzichtig werk van kunstenaar Koen Vanmechelen biedt plaats aan de 600.000 dog tags. De namen van de oorlogsslachtoffers komen uit 'De Namenlijst'. Het In Flanders Fields Museum in Ieper stelde deze digitale lijst met alle slachtoffers van WOI in België samen.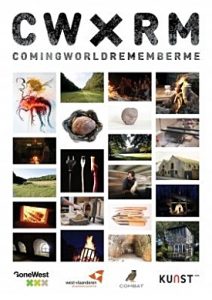 Het doorzichtige kunstwerk met de 600.000 dog tags krijgt een plaats in het paviljoen aan de start van het wandelparcours rond de land-artinstallatie. Het verenigt er letterlijk de verschillende nationaliteiten en generaties in de herdenking. Het engagement van al de betrokken mensen maakt van de land-art-installatie een grens- en generatie-overschrijdend symbool van vrede.
Tot eind mei 2018 kunt u bij uw bezoek aan het paviljoen een wandeling starten. Langs een deel van het wandeltraject hoort u op verschillende rustpunten oorlogspoëzie. De wandeling eindigt op de uitkijkbrug met een bijzonder uitzicht over de indrukwekkende land-artinstallatie.
Door het karakter van de locatie kan de volledige land-artinstallatie maar tijdelijk in het provinciaal domein De Palingbeek blijven staan. De dog-tags met de namen van oorlogsslachtoffers en peters en meters krijgen wel een definitieve plaats op het Niemandsland.
De organisatoren streven ernaar om de beeldjes na afloop van de expo op een respectvolle manier te verwijderen. Eind 2018 krijgen eerst alle peters en meters de kans om een beeldje uit de installatie op te halen. Voor de resterende beeldjes zoeken de initiatiefnemers een museale bestemming op verschillende locaties, zowel in België als in het buitenland.

Expo 600.000 beeldjes – 600.000 namen
Tot eind mei 2018
Koen Vanmechelen
Het oeuvre van kunstenaar Koen Vanmechelen is een voortdurende zoektocht naar de universele waarheid van ons bestaan. Met projecten als 'The Cosmopolitan Chicken Project', 'The Open University of Diversity' en 'The Accident', exploreert Koen Vanmechelen de terreinen van diversiteit en identiteit. Hij wordt hiervoor naar inhoud en verbeelding sinds jaren internationaal gerespecteerd. Het werk van Vanmechelen is een ode aan het leven en is bestemd voor de nieuwe kosmopolitische mens. Hij koestert culturele verschillen. Is ruimdenkend. Zoekt naar begrip van het andere. Leeft van constructieve confrontatie. Verlegt grenzen. Is uit op symbiose. Probeert de beladen begrippen 'identiteit' en 'diversiteit' te herdefiniëren in een wereld die ooit grenzeloos was en het ooit weer zal worden.Een filosofie die perfect aansluit bij het verhaal dat ComingWorldRememberMe wil vertellen dus.
Meer informatie op website:  http://www.koenvanmechelen.be  &  https://www.gonewest.be/
GONEWEST: Artistieke herdenking 100 jaar Groote Oorlog in West-Vlaanderen
fleursdumal.nl magazine
More in: *War Poetry Archive, Art & Literature News, FDM Art Gallery, Galerie des Morts, Historia Belgica, Land Art, WAR & PEACE
---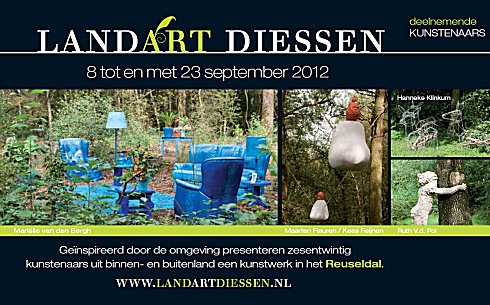 LandArt Diessen 2012
In 2012 viert LandArt Diessen haar eerste lustrum. De tentoonstelling vindt plaats van 8 tot en met 23 september 2012 in Diessen. Kunstenaars uit binnen- en buitenland zijn uitgenodigd deel te nemen aan deze vijfde editie van LandArt Diessen. Natuur en natuurlijkheid voeren de boventoon. Te denken valt aan: bio-based plastic, natuurlijke kleurstoffen, klei, hout. Werken passen binnen het gebied van rivier, bos en weiland
De deelnemende kunstenaars van 2012 zijn: Gijs van Bon – Nuenen, Kevin Dagg – Verenigd Koninkrijk, Mels Dees – Eindhoven, Wolfgang Folmer – Duitsland, Gonny Geurts – Zeewolde, Tomas Hoke – Oostenrijk, Jos Hulsebos – Darp, Nao Ishizaka – Japan, Joachim Jacob – Duitsland, Theo van Keulen – Sterksel, Tineke van Laarhoven – Gilze, Marc Limousin – Frankrijk, Sander Neijnens – Tilburg, Thomas Neumaier – Duitsland, Kees Reijnen – Tilburg, Gebi Rodenburg – België, Remco Schultheiss – Breda, Hisashi Shibata – Japan, Johan Sietzema – Gouda, Nick Swarth – Tilburg, Natalie Taylor – Verenigd Koninkrijk, Twan de Vos – Wageningen, Marieke Vromans – Loon op Zand, Marjo Wiltingh – Doornenburg, Tina Zlatina – Bulgarije
De deelnemende kunstenaars hebben allen ervaring in de kunstwereld en zijn geboeid door landschapskunst. Door hun manier van werken veranderen zij de omgeving en voegen hieraan iets toe. Doordat zij op de basis, het land, bos of water, werken met basismateriaal dat natuurlijk is, versterken zij de band met de omgeving en proberen deze te verfraaien.
fleursdumal.nl magazine
More in: Dutch Landscapes, Exhibition Archive, Land Art
---
Thank you for reading FLEURSDUMAL.NL - magazine for art & literature