– Bookstores
«« Previous page
·
Guillotine. Poems by Eduardo C. Corral
·
Kinderboekenweek: En toen? Van 30 september t/m 11 oktober 2020
·
Independent Bookstore Day: saturday august 29, 2020
·
Weird Westerns. Race, Gender, Genre
·
The Memory Police by Yoko Ogawa
·
Roger Robinson: A Portable Paradise (Poetry)
·
Aria Aber: Hard Damage. Poetry
·
Zonal by Don Paterson
·
Cécile Coulon: Noir volcan. Poésie
·
Amy Woolard: Neck of the Woods
·
Paul Celan: "Etwas ganz und gar Persönliches" – Briefe 1934-1970
·
Zaina Alsous, winner of the Norma Farber First Book Award
Guillotine traverses desert landscapes cut through by migrants, the grief of loss, betrayal's lingering scars, the border itself—great distances in which violence and yearning find roots.
Through the voices of undocumented immigrants, border patrol agents, and scorned lovers, award-winning poet Eduardo C. Corral writes dramatic portraits of contradiction, survival, and a deeply human, relentless interiority. With extraordinary lyric imagination, these poems wonder about being unwanted or renounced. What do we do with unrequited love? Is it with or without it that we would waste away?
In the sequence "Testaments Scratched into a Water Station Barrel," with Corral's seamless integration of Spanish and English, poems curve around the surfaces upon which they are written, overlapping like graffiti left by those who may or may not have survived crossing the border. A harrowing second collection, Guillotine solidifies Corral's place in the expanding ecosystem of American poetry.
The astonishing second collection by the author of Slow Lightning, winner of the Yale Younger Poets Prize
Eduardo C. Corral is the author of Slow Lightning, winner of the Yale Younger Poets Prize. He was a founding fellow of the CantoMundo Writers Conference, and recipient of a Whiting Award. He teaches at North Carolina State University.
Guillotine.
Poems
Eduardo C. Corral
ISBN: 978-1-64445-030-7
Format: Paperback
Publication Date: 8/4/20
Subject: Poetry
Pages 72
Graywolf Press, Minneapolis, Minnesota
Price $16.00
# new poetry
Guillotine.
Poems by
Eduardo C. Corral
• fleursdumal.nl magazine
More in: #Editors Choice Archiv, - Book News, - Bookstores, Archive C-D, PRESS & PUBLISHING
---
Tijdens de Kinderboekenweek 2020 gaan we terug in de tijd
Boeken brengen geschiedenis tot leven, waardoor de wereld van vroeger tastbaar wordt. Lees spannende verhalen over ridders, verplaats je in oorlogstijd of kom van alles te weten over de Oudheid. Je hebt geen tijdmachine nodig om andere tijden te ontdekken. Verken alle werelden van toen door het lezen van boeken!
30 september t/m 11 oktober 2020
Kinderboekenweek: En toen?
# website kinderboekenweek 2020
• fleursdumal.nl magazine
More in: - Book Lovers, - Book News, - Bookstores, Children's Poetry, Kinderboekenweek, Kinderstadsdichters / Children City Poets, Literary Events
---
  Independent Bookstore Day
  saturday august 29, 2020
• more on website indiebookstoreday
• https://www.indiebookstoreday.com/
• fleursdumal.nl magazine
More in: - Book Lovers, - Book News, - Bookstores, Art & Literature News, AUDIO, CINEMA, RADIO & TV, FDM in New York, The Art of Reading
---
Weird Westerns is an exploration of the hybrid western genre—an increasingly popular and visible form that mixes western themes, iconography, settings, and conventions with elements drawn from other genres, such as science fiction, horror, and fantasy.
Despite frequent declarations of the western's death, the genre is now defined in part by its zombie-like ability to survive in American popular culture in weird, reanimated, and reassembled forms.
The essays in Weird Westerns analyze a wide range of texts, including those by Native American authors Stephen Graham Jones (Blackfeet) and William Sanders (Cherokee); the cult television series Firefly and The Walking Dead; the mainstream feature films Suicide Squad and Django Unchained; the avant-garde and bizarre fiction of Joe R. Lansdale; the tabletop roleplaying game Deadlands: The Weird West; and the comic book series Wynonna Earp.
The essays explore how these weird westerns challenge conventional representations by destabilizing or subverting the centrality of the heterosexual, white, male hero but also often surprisingly reinforce existing paradigms in their inability to imagine an existence outside of colonial frameworks.
Author Bio:
Kerry Fine is an instructor in the Department of English at Arizona State University. Michael K. Johnson is a professor of English at the University of Maine–Farmington. Rebecca M. Lush is an associate professor at California State University, San Marcos. Sara L. Spurgeon is a professor of American literature at Texas Tech University.
Postwestern Horizons:
Postwestern Horizons encourages scholarship which rethinks and reimagines traditional western scholarship by challenging predominant paradigms, including revisionist ones, and dislocating our sense of region. By moving past the West as a national place, process, and idea to more methodologically innovative, transnationally daring, and theoretically fertile horizons of scholarship, this series encourages new ways of conceiving cultural production and reception. Postwestern Horizons encompasses studies of visual culture, environmental studies, literature, history, film studies, and much more.
Weird Westerns
Race, Gender, Genre
Edited by Kerry Fine, Michael K. Johnson, Rebecca M. Lush, and Sara L. Spurgeon
Postwestern Horizons Series
468 pages
Index
Paperback
August 2020
978-1-4962-2178-0
$35.00
Hardcover
August 2020
978-1-4962-2116-2
$70.00
# new books
Weird Westerns.
Race, Gender, Genre
• fleursdumal.nl magazine
More in: - Book News, - Bookstores, Art & Literature News, AUDIO, CINEMA, RADIO & TV, NONFICTION: ESSAYS & STORIES, Western Non-Fiction
---
Shortlisted for the International Booker Prize 2020, an enthralling Orwellian novel about the terrors of state surveillance from one of Japan's greatest writers.
Finalist for the International Booker Prize and the National Book Award.
A haunting Orwellian novel about the terrors of state surveillance, from the acclaimed author of The Housekeeper and the Professor.
On an unnamed island, objects are disappearing: first hats, then ribbons, birds, roses. . . . Most of the inhabitants are oblivious to these changes, while those few able to recall the lost objects live in fear of the draconian Memory Police, who are committed to ensuring that what has disappeared remains forgotten.
When a young writer discovers that her editor is in danger, she concocts a plan to hide him beneath her floorboards, and together they cling to her writing as the last way of preserving the past.
A surreal, provocative fable about the power of memory and the trauma of loss, The Memory Police is a stunning new work from one of the most exciting contemporary authors writing in any language.
Yoko Ogawa has won every major Japanese literary award. Her fiction has appeared in The New Yorker, A Public Space, and Zoetrope: All-Story. Her works include The Diving Pool, a collection of three novellas; The Housekeeper and the Professor; Hotel Iris; and Revenge. She lives in Hyogo.
The Memory Police
Yoko Ogawa
Published by Pantheon
Aug 13, 2019
ISBN 9781101870600
Hardcover
$25.95
Published by Vintage
Jul 28, 2020
ISBN 9781101911815
Paperback
$16.00
# new novel
The Memory Police
by Yoko Ogawa
• fleursdumal.nl magazine
More in: - Book News, - Bookstores, Archive O-P
---
Winner of the T.S. Eliot Prize 2020 and the RSL Ondaatje Prize!
These are finely crafted poems that reveal Roger Robinson's capacity to tell involving stories and capture the essence of a character in a few words, to move the emotions with the force of verbal expression, and engage our thoughts, as in the sequence of poems that reflect on just what paradise might be. A Portable Paradise is a feast to be carried by lovers of poetry wherever they go.
Roger Robinson's range is wide: the joys and pains of family life; the ubiquitous presence of racism, both subtle and unsubtle; observations on the threatening edge of violence below the surface energies of Black British territories in London; emblematic poems on the beauty and often bizarre strangeness of the world of animals; quizzical responses to the strange, the heartening, and the appalling in incidents or accounts of incidents encountered in daily life; reflections on the purposes and costs of making art, as in fine poems on a George Stubbs' painting, John Coltrane's Ascension and cocaine. Not least, in the sequence of poems that reflect on the meanings of the Grenfell Tower fire, Roger Robinson finds ways to move beyond a just indignation to uncover the undertones of experience that bring us nearer to the human reality of that event.
The collection's title points to the underlying philosophy expressed in these poems: that earthly joy is, or ought to be, just within, but is often just beyond our reach, denied by racism, misogyny, physical cruelty and those with the class power to deny others their share of worldly goods and pleasures. A Portable Paradise is not the emptiness of material accumulation, but joy in an openness to people, places, the sensual pleasures of food and the rewards to be had from the arts of word, sound and visual enticement – in short an "insatiable hunger" for life. The poems express a fierce anger against injustice, but also convey the irrepressible sense that Roger Robinson cannot help but love people for their humour, oddity and generosity of spirit.
These are finely crafted poems, that reveal Roger Robinson's capacity to tell involving stories and capture the essence of a character in a few words, to move the emotions with the force of verbal expression, and engage our thoughts, as in the sequence of poems that reflect on just what paradise might be. A Portable Paradise is a feast to be carried by lovers of poetry wherever they go.
• Roger Robinson is a writer and performer who lives between London and Trinidad. His first full poetry collection, The Butterfly Hotel, was shortlisted for The OCM Bocas Poetry Prize. He has toured extensively with the British Council and is a co-founder of both Spoke Lab and the international writing collective Malika's Kitchen.
• Review by Bernardine Evaristo for the New Statesman on Wednesday, November 13, 2019: "A Portable Paradise (Peepal Tree Press) is the fourth poetry collection by Trinidadian-British poet Roger Robinson. It's also his finest, ranging from the most breath-taking poems about the Grenfell Tower fire to the most exquisitely moving poems about the premature birth of his son, who had to fight for his life in an incubator. His poems are deep, mature, moving and inventive."
A Portable Paradise
Roger Robinson (author)
Publisher: Peepal Tree Press Ltd
ISBN: 9781845234331
Number of pages: 144
Dimensions: 206 x 135 mm
Paperback
Published: 08/07/2019
£9.99
# new poetry
Roger Robinson:
A Portable Paradise
• fleursdumal.nl magazine
More in: #Editors Choice Archiv, - Book News, - Bookstores, Archive Q-R, Archive Q-R, Art & Literature News, Awards & Prizes, Black Lives Matter
---
Hard Damage works to relentlessly interrogate the self and its shortcomings. In lyric and documentary poems and essayistic fragments, Aria Aber explores the historical and personal implications of Afghan American relations.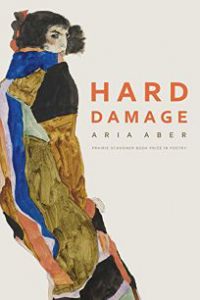 Drawing on material dating back to the 1950s, she considers the consequences of these relations—in particular the funding of the Afghan mujahedeen, which led to the Taliban and modern-day Islamic terrorism—for her family and the world at large.
Invested in and suspicious of the pain of family and the shame of selfhood, the speakers of these richly evocative and musical poems mourn the magnitude of citizenship as a state of place and a state of mind. While Hard Damage is framed by free-verse poetry, the middle sections comprise a lyric essay in fragments and a long documentary poem. Aber explores Rilke in the original German, the urban melancholia of city life, inherited trauma, and displacement on both linguistic and environmental levels, while employing surrealist and eerily domestic imagery.
  One hears everything here, where the landscape
  is a clean knife, slicing the mute—just a cat
  wiping its face, roofs with snow for weeks, ice
  falling from fir trees like books pushed off a shelf.
"The book is an academic asset. It is fine literature, from beyond the borders of the English-speaking sensibilities. Students of literature, political science, sociology, foreign affairs, and many other disciplines can benefit from Hard Damage…" – NY Journal of Books
Aria Aber was raised in Germany, where she was born to Afghan refugees. Her debut book Hard Damage won the Prairie Schooner Book Prize in Poetry and will be published in September 2019. Her poems are forthcoming or have appeared in The New Yorker, New Republic, Kenyon Review, The Yale Review, Poem-A-Day, Narrative, Muzzle Magazine, Wasafiri and others. A graduate from the NYU MFA in Creative Writing, where she was the Writers in Public Schools Fellow, she holds awards and fellowships from Kundiman and Dickinson House and was the 2018-2019 Ron Wallace Poetry Fellow at the Wisconsin Institute of Creative Writing. She's currently based in Berlin and is at work on her second book.
Aria Aber (Author)
Hard Damage
Poetry
Series: Prairie Schooner Book Prize in Poetry
Paperback
126 pages
Publisher: University of Nebraska Press
2019
Language: English
ISBN-10: 1496215702
ISBN-13: 978-1496215703
Product Dimensions:
6 x 0.3 x 9 inches
$17.95
# new books
Aria Aber:
Hard Damage
Poetry
• fleursdumal.nl magazine
More in: #Editors Choice Archiv, - Book News, - Bookstores, Archive A-B, Archive A-B, Art & Literature News
---
Don Paterson's new collection of poetry starts from the premise that the crisis of mid-life may be a permanent state of mind.
Zonal is an experiment in science-fictional and fantastic autobiography, with all of its poems taking their imaginative cue from the first season of The Twilight Zone (1959-1960), playing fast and loose with both their source material and their author's own life. Narrative and dramatic in approach, genre-hopping from horror to Black Mirror-style sci-fi, 'weird tale' to metaphysical fantasy, these poems change voices constantly in an attempt to get at the truth by alternate means. Occupying the shadowlands between confession and invention, Zonal takes us to places and spaces that feel endlessly surprising, uncanny and limitless.
Don Paterson has published seven poetry collections, three books of aphorisms, translations of Machado and Rilke, several works of literary criticism and an ambitious ars poetica, The Poem. His poetry has received many awards. He is Professor of Poetry at the University of St Andrews and Poetry Editor at Picador Macmillan; he also works as a jazz musician. He lives in Edinburgh.
Zonal
Don Paterson (author)
Poems
English language
Faber & Faber (publisher)
Hardback
Pages: 80
Publication Date: March 5, 2020
ISBN: 9780571338245
RRP: £14.99
# new books
Zonal
poems by Don Paterson
• fleursdumal.nl magazine
More in: #Editors Choice Archiv, - Book News, - Bookstores, Archive O-P, Archive O-P
---
En 2018 s'est produit un phénomène que personne n'avait vu venir et qui restera dans l'histoire de la poésie française : un recueil a rencontré à la fois un succès critique et public.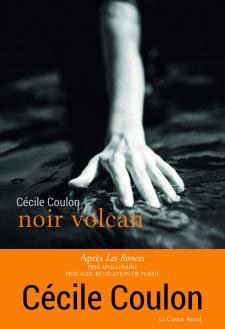 Cécile Coulon avait alors 27 ans, elle était connue comme romancière depuis déjà plusieurs années, et son premier recueil, Les Ronces, suscita un intérêt et un engouement dépassant de loin le cercle « habituel » des lecteurs de poésie.
Son second recueil, Noir volcan, est tout aussi éruptif, celui d'une poésie affranchie, libératrice, terrienne. Il fait partie d'un étonnant renouveau de la poésie constaté par les libraires dont Alexandre Bord : « Des poétesses comme Cécile Coulon et Rupi Kaur, dont les textes ont pu être lus au préalable sur les réseaux sociaux, attirent en librairie des lecteurs qui n'avaient jamais acheté un recueil de poésie. » Il est évident à la lire, que Cécile Coulon ne peut vivre sans poésie.
Cécile Coulon est née en 1990 à Clermont-Ferrand. En quelques années, elle a fait une ascension fulgurante. Elle a publié sept romans dont Trois saisons d'orage (Viviane Hamy), prix des Libraires, et Une bête au paradis (L'Iconoclaste), prix littéraire du Monde. Son premier recueil de poésie, Les Ronces (Le Castor Astral), a reçu le prestigieux prix Apollinaire.
Noir volcan
de Cécile Coulon (Auteur)
Alexandre Bord (Préface)
Broché : 160 pages
Editeur : Le castor astral
6 février 2020
Collection : Poésie
Langue : Français
ISBN-13 : 979-1027802449
ASIN : B07Z76LM7B
Dimensions du produit:
14,1 x 1,5 x 20,5 cm
15,00 EUR
# new books
Cécile Coulon:
Noir volcan
Poésie
• fleursdumal.nl magazine
More in: #Editors Choice Archiv, - Book News, - Bookstores, Archive C-D, Archive C-D, Art & Literature News
---
If two girls are two halves of a deep, lifelong friendship, what does one girl wholly become when the other is gone?
Amy Woolard's debut collection, Neck Of The Woods, sets this question as a hero-quest deep inside the mythos of the American South, wandering through childhood stories in which a girl alone must work to save herself.
These poems take on what happens when you wake up the morning after something happens, and find yourself in a different world, knowing there isn't truly a way back home.
Part-elegy, part-survivor's testimony, Neck Of The Woods maps a path divided into a before and an ever after.
Amy Woolard is a legal aid attorney working on civil rights policy and legislation in Virginia. Her first collection, Neck of the Woods, received the 2018 Alice James Award from Alice James Books. Her poems have appeared in The New Yorker, The Paris Review, Poetry, Boston Review, Ploughshares, and elsewhere, while her essays and reporting have been featured in publications such as Slate, The Guardian, and Virginia Quarterly Review. She has received fellowships from the National Endowment for the Arts, the Vermont Studio Center, and the Breadloaf Writers' Conference. She lives in Charlottesville, Virginia.
Neck of the Woods (Poetry)
Amy Woolard (Author)
Publisher: Alice James Books
Publish Date: April 07, 2020
Pages 100
Dimensions: 5.9 X 0.4 X 8.9 inches
Language: English
Type: Paperback
ISBN: 9781948579070
Price: $16.95
# new poetry
Amy Woolard:
Neck of the Woods
• fleursdumal.nl magazine
More in: #Editors Choice Archiv, - Book News, - Bookstores, Archive W-X, Art & Literature News
---
Paul Celan, der meistgedeutete deutschsprachige Dichter nach 1945, ist auch der Autor eines eminenten Briefwerks.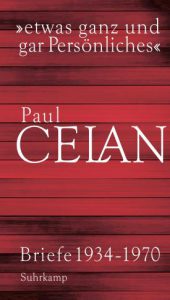 Mit dieser Ausgabe wird es nun erstmals als eigenes Werk sichtbar: in 691 Briefen, davon 330 bisher unpubliziert, an 252 Adressaten. Wer sind die Adressaten? Es sind die Mitglieder der Familie, geliebte Frauen, befreundete Autoren, sehr junge und begeisterte Leser, Übersetzerkollegen, französische Philosophen ebenso wie deutsche Germanisten und die Mitarbeiter vieler Verlage. Aus alledem entsteht in chronologischer Folge über vier Jahrzehnte ein Leben aus Briefen.
In ihnen zeigt sich Celan als herausragender Korrespondenzpartner mit einer enormen stilistischen Bandbreite, ausgeprägt in seiner Fähigkeit, auch auf Unbekannte einzugehen. Die Briefe offenbaren eine Vielzahl bisher verborgener biografischer Fakten, ermöglichen eine Präzisierung seiner Poetologie und zeigen ihn zugleich als Menschen in seinem ganz gewöhnlichen Alltag.
Das Jahr 2020 steht ganz im Zeichen von Paul Celan: Am 20. April jährte sich sein Todestag zum fünfzigsten Mal, und am 23. November 2020 wäre einer der wichtigsten deutschsprachigen Dichter nach 1945 einhundert Jahre alt geworden.
Paul Celan wurde als Paul Antschel am 23. November 1920 als einziger Sohn deutschsprachiger, jüdischer Eltern im damals rumänischen Czernowitz geboren. Nach dem Abitur 1938 begann Celan ein Medizinstudium in Frankreich, kehrte jedoch ein Jahr später nach Rumänien zurück, um dort Romanistik zu studieren. 1942 wurden Paul Celans Eltern deportiert. Im selben Herbst starb sein Vater in einem Lager an Typhus, seine Mutter wurde erschossen. Von 1942 bis 1944 musste Celan in verschiedenen rumänischen Arbeitslagern Zwangsarbeit leisten.
Von 1945 bis 1947 arbeitete er als Lektor und Übersetzer in Bukarest, wo auch erste Gedichte von Celan erschienen. Im Juli 1948 zog er von Wien aus nach Paris, wo der Dichter bis zu seinem Tod lebte. Dort lernte Celan 1951 die Künstlerin Gisèle de Lestrange kennen, die er ein Jahr später heiratete. Ihr gemeinsamer Sohn Eric kam 1955 zur Welt. Im Frühjahr 1970 nahm sich Celan in der Seine das Leben. (Suhrkamp Verlag)
"Dieses aus- und eindrucksvolle Mosaik ist die große Leistung der Herausgeberin Barbara Wiedemann, die schon so viele Publikationen zu Paul Celan verantwortet hat." – Martin Oehlen, Frankfurter Rundschau
Paul Celan
"Etwas ganz und gar Persönliches"
Briefe 1934-1970
Herausgegeben und kommentiert von Barbara Wiedemann
Deutschsprachig
Leinen
Literatur
Suhrkamp Verlag
1286 Seiten
78,00 €
Erschienen: 14.12.2019
ISBN: 978-3-518-42888-7
# new books
Paul Celan
Briefe 1934-1970
• fleursdumal.nl magazine
More in: - Book News, - Bookstores, Archive C-D, Archive C-D, Celan, Paul, Paul Celan
---
Announcing the 2020 Norma Farber Award winner, Zaina Alsous with A Theory of Birds (Poems)
Aina Alsous is the 2020 recipient of the Poetry Society of America's Norma Farber Book Award for her book A Theory of Birds (University of Arkansas Press). The Norma Farber Book Award honors a first book of original poetry written by a living author.
The Judge was Matthew Shenoda. Matthew Shenoda's Citation: In Zaina Alsous' A Theory of Birds we are ushered into a re-calibration of the world, one intent on the eradication of that which has been oppressive and divisive. In these poems history unravels us in fragments, causing us to fold ourselves into a new definition of "self" and an unabashed rejection of our positions as "subjects." The poems found here are an honest and open exploration of how we come into a sense of our own understanding in a postcolonial world. Alsous' poems are driven by the asking, often posing sentient questions like "who translated kings and not birds?"; questions that cause us to think of redefinition. And while her poems are searing in their critiques of political, racial, and gendered domination, like all good artists she is poignant in her ability to implicate herself at every turn and help us break through the binaries we often use to define ourselves. Hers is an aesthetic of fragmentation as a collective piecing together. A Theory of Birds teaches us that the interior narratives, the often quiet things that make each of us whole, are the most essential.
Zaina Alsous is a prison abolitionist, a daughter of the Palestinian diaspora, and a movement worker in South Florida. Her poetry, reviews, and essays have been published in POETRY Magazine, The Kenyon Review, the New Inquiry, Adroit, and elsewhere. She edits for Scalawag Magazine, a publication dedicated to unsettling dominant narratives of the U.S. South. Her chapbook Lemon Effigies won the Rick Campbell Chapbook Prize and was published by Anhinga Press. Her first full-length collection A Theory of Birds won the Etel Adnan Poetry Prize, and was published by the University of Arkansas Press in the fall of 2019.
Every year the University of Arkansas Press, together with the Radius of Arab American Writers, awards the Etel Adnan Poetry Prize for a first or second book of poetry in English by a writer of Arab heritage. The series is edited by Hayan Charara and Fady Joudah and supported by the King Fahd Center for Middle East Studies at the University of Arkansas.
A Theory of Birds
Poems by Zaina Alsous
978-1-68226-104-0 (paper)
$16.95
70 pages
September 2019
University of Arkansas Press
"Inside the dodo bird is a forest, Inside the forest
a peach analog, Inside the peach analog a woman, Inside
the woman a lake of funerals"
• fleursdumal.nl magazine
More in: - Book News, - Book Stories, - Bookstores, Archive A-B, Archive A-B, Art & Literature News, Awards & Prizes, Literary Events
---
Older Entries »
« Newer Entries
Thank you for reading FLEURSDUMAL.NL - magazine for art & literature