– Bookstores
«« Previous page
·
Nieuwe editie Verzamelde gedichten J. Slauerhoff
·
Leonard Cohen: The Flame
·
Biografie Oskar Kokoschka von Rüdiger Görner
·
L'esprit littéraire de la Grande Guerre à Redu
·
Nederzettingen: nieuwe dichtbundel van Bert Bevers
·
Gonçalo M. Tavares: Une jeune fille perdue dans le siècle à la recherche de son père
·
Op 15 november verschijnt nieuwe roman van A.F.Th. van der Heijden
·
Matthias Reiner: Thomas Bernhard. Sein Leben in Bildern und Texten
·
Julie Egdell: Alice in Winterland. Poetry
·
Stephen Parker: Bertolt Brecht. Eine Biografie
·
Haruki Murakami: Killing Commendatore. A novel
·
Jo Nesbø: Macbeth. Blut wird mit Blut bezahlt (Thriller)
Dit najaar verscheen een volledig herziene leeseditie van de Verzamelde gedichten van Slauerhoff (1898-1938), aangevuld met meer dan 100 nieuwe gedichten.
In 1941, vijf jaar na de dood van J. Slauerhoff, verschenen zijn Verzamelde gedichten, samengesteld door de jonge letterkundige Kees Lekkerkerker. Zijn Verzamelde gedichten beleefden bijna tachtig jaar lang, vrijwel onveranderd, herdruk op herdruk – ondanks het feit dat er inmiddels flink wat onbekende gedichten waren opgedoken.
In deze nieuwe editie van de Verzamelde gedichten is alle poëzie van Slauerhoff voor het eerst in de juiste volgorde samengebracht. Alle door hem gebundelde en verspreid gepubliceerde gedichten en alle later in de nalatenschap aangetroffen poëzie zijn aangevuld met circa honderd niet eerder in de Verzamelde gedichten opgenomen verzen, waaronder Slauerhoffs studenten poëzie, vertalingen, en gewraakte spotverzen. Uit Verzamelde gedichten blijkt wederom dat Slauerhoff de grootste dichter van zijn generatie was. (uitgever)
J. Slauerhoff Verzamelde gedichten
Auteur: J. Slauerhoff
Bezorgd door Hein Aalders en Menno Voskuil
Nijgh & Van Ditmar Uitg.
September 2018
1152 pagina's
Hardcover
ISBN 9789038804002
€ 34,99
# new books
J. Slauerhoff Verzamelde gedichten
fleursdumal.nl magazine
More in: #Biography Archives, - Book News, - Bookstores, Archive S-T, Awards & Prizes, Slauerhoff, Jan
---
The final collection of poetry from Leonard Cohen's body of work, introduced by son Adam Cohen. Plumbs the depths of humanity's darkest questions with a sense of yearning. Illustrations and notes throughout
The Flame is a stunning collection of Leonard Cohen's last poems, selected and ordered by the author in the final months of his life. Featuring lyrics, prose pieces and illustrations, the book also contains an extensive selection from Cohen's notebooks, which he kept in poetic form throughout his life, and offers an unprecedentedly intimate look inside the life and mind of a singular artist and thinker.
An enormously powerful final chapter in Cohen's storied literary career, The Flame showcases the full range of Leonard Cohen's lyricism, from the exquisitely transcendent to the darkly funny. By turns devastatingly sad and winningly strange, these are the works of a poet and lyricist who has plumbed the depths of our darkest questions and come up wanting, yearning for more.
Leonard Cohen began his artistic career in 1956 with the publication of his first book of poetry, Let Us Compare Mythologies. He went on to publish 12 more books, including two celebrated novels and gained worldwide recognition as an iconic singer-songwriter.
He released 14 studio albums, including three in the last years of his life when he also became one of the most acclaimed arena performing artists in the world.
Among his numerous honours, he is the recipient of the Grammy Lifetime Achievement Award 2010, the Prince of Asturias Award for Literature 2011, the inaugural New England PEN Award for Excellence in Lyrics 2012, the 2016 Juno Awards for Song of the Year and Album of the Year, and he has been inducted into the Canadian Songwriters Hall of Fame, the Rock and Roll Hall of Fame and the US Songwriters Hall of Fame. He died in November 2016.
The Flame
by Leonard Cohen (Author),
Adam Cohen (Introduction)
Language: English
Available as Hardback,
eBook, Downloadable audio
288 pages
Publisher: Canongate Books
Main edition 2 Oct. 2018
ISBN-10: 9781786893130
# new books
Leonard Cohen: The Flame
fleursdumal.nl magazine
More in: - Book News, - Bookstores, Archive C-D, Archive C-D, Art & Literature News, AUDIO, CINEMA, RADIO & TV, Leonard Cohen
---
Rüdiger Görner stellt in seiner Biografie den Gesamtkünstler Oskar Kokoschka in all seiner faszinierenden und widersprüchlichen Vielschichtigkeit dar.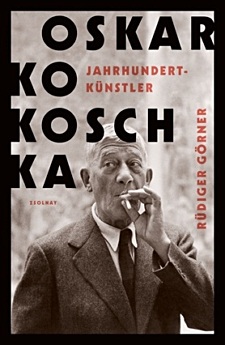 Dramen, Briefe und Essays zeugen auch von den bedeutenden schriftstellerischen Qualitäten dieses großen Malers. Die Musik war zentral für seine Arbeit. Und als Pädagoge begründete Kokoschka 1953 schließlich die "Schule des Sehens". Oskar Kokoschka erreichte trotz schwerer Verletzungen im Ersten Weltkrieg ein biblisches Alter. Görner zeichnet Kokoschkas Weg vom Bürgerschreck und Hungerkünstler zum wohlhabenden Weltbürger und Jahrhundertkünstler ganz nah an dessen Werk nach, denn Kokoschkas Leben erzählt man, in dem man sein Werk erzählt – und umgekehrt.
Rüdiger Görner, geboren 1957 in Rottweil, ist Professor für Neuere Deutsche und vergleichende Literatur an der Queen Mary University of London. Gründer des Ingeborg Bachmann Centre for Austrian Literature und Gründungsdirektor des Centre for Anglo-German Cultural Relations. Träger des Deutschen Sprachpreises, des Reimar Lüstpreises der Alexander von Humboldt-Stiftung und des Verdienstordens der Bundesrepublik Deutschland. Bei Zsolnay erschienen Rainer Maria Rilke. Im Herzwerk der Sprache (2004), Georg Trakl. Dichter im Jahrzehnt der Extreme (2014) und Oskar Kokoschka. Jahrhundertkünstler (2018).
Titel: Oskar Kokoschka
Autor: Rüdiger Görner
Jahrhundertkünstler
Buch
Gebundene Ausgabe
350 Seiten
24. September 2018
Verlag: Paul Zsolnay Verlag
Sprache: Deutsch
ISBN-10: 9783552059054
ISBN-13: 978-3552059054
€ 28,00
# new books
Die erste Biografie seit drei Jahrzehnten: Rüdiger Görner zeigt den großen Maler Oskar Kokoschka in all seiner Vielschichtigkeit
fleursdumal.nl magazine
More in: #Biography Archives, - Book News, - Bookstores, Archive K-L, Art & Literature News, FDM Art Gallery, Modernisme
---
Redu, en tant que village du livre, ne peut célébrer le centième anniversaire de la fin de la Grande Guerre qu'en mettant à l'honneur la littérature de l'époque.

L'angle de vue choisi est celui de la poésie née sur, ou au plus près des champs de bataille et des tranchées.
Une poésie européenne au sens le plus large qui balaie l'Europe de la Russie aux Iles britanniques ; une poésie qui, pour exprimer la puissance de cette première conflagration mondiale en son effet sur le corps et sur les consciences, se cherche des formes nouvelles.
En ce début du vingtième siècle le soldat est scolarisé.
Il lit, il écrit : des lettres, des carnets d'instantanés, et de la poésie, qui rendent compte de l'instant d'angoisse, de désespoir, de sentiment d'abandon dans un monde devenu fou.
Ainsi la Grande Guerre donne-t-elle naissance à une poésie de l'instant vécu avec une intensité hors norme par des écrivains devenus combattants.
Ce parcours tracé dans les rues de Redu, les poèmes affichés aux murs du village, en témoignent.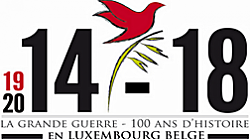 Du 19 mai au 11 novembre 2018
Un circuit de 20 poèmes des soldats de la Grande Guerre.
https://www.redu-villagedulivre.be/fr/
photos: fleursdumal.nl
fleursdumal.nl magazine
More in: *War Poetry Archive, - Book Lovers, - Bookstores, Art & Literature News, FDM Art Gallery, Galerie des Morts, Historia Belgica, WAR & PEACE
---
Nederzettingen is de titel van de nieuwe dichtbundel van Bert Bevers, verschenen bij uitgeverij Kleinood & Grootzeer. De bundel is verdeeld in drie reeksen: Nederzettingen, Uit de tijd en Gedichten uit een stadje in de heuvels en bevat dertig recente gedichten.
Bert Bevers is een dichter met een brede kijk op zijn onderwerpen en een onmiskenbaar eigen idioom.
Bert Bevers (° Bergen op Zoom, 1954) woont en werkt in Antwerpen. Keuzes uit zijn gedichten verschenen in de verzamelbundels Afglans (1997) en Eigen terrein (2013).
Werk van zijn hand verscheen in literaire tijdschriften als Ballustrada, Bzzlletin, Deus ex Machina, Dietsche Warande & Belfort, Digther, Fleurs du mal, Gierik & Nieuw Vlaams Tijdschrift, Hollands Maandblad, Meander, Poëziekrant, De Tweede Ronde, TZUM en Versindaba alsmede in vele bloemlezingen.
Hedwig Speliers schreef over zijn werk in Poëziekrant: 'In meestal korte taalmodules werkt Bert Bevers met een intellectuele voedingsbodem aan een stoïcijns gekleurd wereldbeeld. Hij doet dit in beheerste, vaste klankrasters. Er zindert vaak een betoverende klank door, klank die je aangrijpt door zijn semantisch rijke impact. Bij het lezen van deze gedichten denk je constant: zo en niet anders moet het.'
Eerste druk 100 genummerde en door de auteur gesigneerde exemplaren.  Boekje, 42 pagina's, gelijmd 21 x 10,5 cm. ISBN/EAN 978-90-76644-91-2.  Prijs  €18,-
Uitgeverij Kleinood & Grootzeer
Kon. Wilhelminastraat 46
4615 JB Bergen op Zoom NL
email: uitgeverij@kleinood-en-grootzeer.com
web: http://kleinood-en-grootzeer.com
# new poetry
Bert Bevers
fleursdumal.nl magazine
More in: - Book News, - Bookstores, Archive A-B, Art & Literature News, Bevers, Bert, PRESS & PUBLISHING
---
 C'est votre fille ? — Non, répondis-je. Je l'ai trouvée dans la rue. J'ai déjà demandé dans des magasins : personne ne sait qui elle est. Personne ne l'a jamais vue dans le quartier. Elle est à la recherche de son père. Elle s'appelle Hanna. Il y a une institution qui accueille ce genre d'enfant, je vais l'y conduire.
Cette rencontre déterminante, dictée par le hasard, va bouleverser la vie des deux protagonistes.
Marius – qui jusque-là fuyait un danger inconnu – décide de prendre Hanna sous son aile et de l'aider à retrouver son père. Un détail retient son attention : la jeune fille tient entre ses mains une boîte contenant une série de fiches dactylographiées destinées à l'« apprentissage des personnes handicapées mentales. » Mais cette définition, handicapée mentale, s'applique-t-elle vraiment à la situation de la jeune fille ? Rien n'est moins sûr.
Une odyssée moderne et initiatique commence alors, portée par l'écriture « quasi hallucinée » propre à Gonçalo M. Tavares.
« Une jeune fille perdue dans le siècle à la recherche de son père permet des lectures multiples. On peut lire les aventures (ou les mésaventures) de Hanna comme le portrait d'une jeune trisomique. Ou comme le parcours énigmatique proposé par un conte de fées, avec ses prodiges et ses terreurs, son atmosphère de cauchemar en toute lucidité, sa royale ambiguïté, son inoubliable épiphanie. »  Alberto Manguel,  El País
Gonçalo M. Tavares: Auteur portugais, né en 1970. Après avoir étudié la physique, le sport et l'art, il est devenu professeur d'épistémologie à Lisbonne. Depuis 2001, il ne cesse de publier (romans, recueils de poésie, essais, pièces de théâtre, contes et autres ouvrages inclassables). Il a été récompensé par de nombreux prix nationaux et internationaux dont le Prix Saramago, le Prix Ler/BCP (le plus prestigieux au Portugal), le Prix Portugal Telecom (au Brésil). Son œuvre est traduite dans une cinquantaine de pays.  Gonçalo M. Tavares est considéré comme l'un des plus grands noms de la littérature portugaise contemporaine, recevant les éloges d'auteurs célèbres comme Eduardo Lourenço, José Saramago, Enrique Vila-Matas, Bernardo Carvalho et Alberto Manguel.
Gonçalo M. Tavares:
Une jeune fille perdue dans le siècle à la recherche de son père
Langue d'origine : Portugais
Traducteur : Dominique Nédellec
Éditions Viviane Hamy
Paperback
Parution : 13/09/2018
ISBN : 9782878589795
Pages : 256 p.
Prix : €19,00
#new books
fleursdumal.nl magazine
More in: - Book News, - Bookstores, Archive S-T, Art & Literature News
---
In november a.s. is het veertig jaar geleden dat A.F.Th. van der Heijden debuteerde onder het pseudoniem Patrizio Canaponi. Hij viert zijn veertig jaar schrijverschap met een nieuwe roman: Mooi doodliggen.
Voor Mooi doodliggen liet Van der Heijden zich inspireren door de 'moord' op de Russische journalist Arkadi Babtsjenko, in de zomer van 2018.
Volgens de politie in Oekraïne was Babtsjenko bij zijn appartement in Kiev in de rug geschoten en werd hij dood aangetroffen door zijn vrouw. Later bleek dat de dood van de journalist in scène was gezet door de geheime dienst, in een poging de Russische huurmoordenaars te arresteren die het op zijn leven hadden gemunt.
Van der Heijden baseerde het levensverhaal van zijn personage Grigori Moerasjko losjes op dat van Babtsjenko.
Moerasjko, die voor zijn krant het neerhalen van vlucht MX17 onderzoekt, blijkt te hebben samengespannen met de Oekraïense geheime dienst om de Russen te misleiden. Hij heeft zichzelf daarmee ongewild tot een verspreider van fake news gemaakt. Bevriende collega's vallen hem massaal af. Het ergste is dat ook zijn geliefde Yulia zich door Grigori verraden voelt en hem verlaat. Door iedereen verstoten keert hij naar Rusland terug оm daar onverschrokken zijn onderzoek naar de toedracht van de vliegramp voort te zetten.
Met Mooi doodliggen schreef A.F.Th. van der Heijden een actueel politiek memorandum en een tijdloze tragische liefdesgeschiedenis.
A.F.Th. van der Heijden (1951) werkt aan een wijdvertakt oeuvre, waarvan de romancycli De tandeloze tijd en Homo duplex de kern vormen. Hij werd bekroond met onder meer de F. Bordewijkprijs, de Multatuliprijs, De Gouden Uil, de AKO Literatuurprijs, de Libris Literatuur Prijs, de Constantijn Huygens-prijs en de P.C. Hooft-prijs. Op 18 november is het veertig jaar geleden dat zijn debuut Een gondel in de Herengracht en andere verhalen verscheen.
A.F.Th. van der Heijden
Mooi doodliggen
Nieuwe roman A.F.Th. van der Heijden
Verschijnt 15 november 2018
Uitgeverij Querido
Gebonden met stofomslag
368 bladzijden
€ 22,99
# new books
A.F.Th. van der Heijden
fleursdumal.nl magazine
More in: - Book News, - Bookstores, A.F.Th. van der Heijden, Archive G-H, Art & Literature News
---
Thomas Bernhard zählt zu den meistkommentierten deutschsprachigen Schriftstellern: Ob in Zeitungen, wissenschaftlichen Periodika, als Dissertation oder als Gesamtdarstellung, als biografische Versuche oder fotografische Teilansichten – unter allen Aspekten wird er Gegenstand mehr oder weniger kompetenter Analysen, und das weltweit.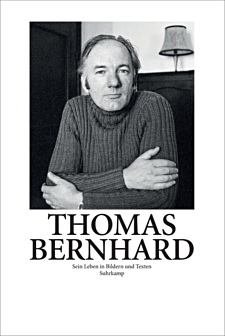 Die Monografie bietet in Bildern und Texten zum ersten Mal gleichermaßen verlässliche wie überraschende Einsichten in das Werk und dessen Entstehungsbedingungen, vermittelt völlig unbekannte Aufschlüsse über sein Leben sowie fundierte Aussagen zur nationalen und internationalen Rezeption. Die Dokumente und Erklärungen sind für jedermann nachvollziehbar, kommen ohne germanistisches Gerede und Stereotypen aus.
Dies ist möglich geworden, da den Herausgebern als bisher einzigen der gesamte Nachlass Thomas Bernhards zugänglich ist. Auf diese Weise sind spannende Einblicke in die Genese einzelner Werke möglich, der (nicht unbeträchtliche) Briefverkehr vermittelt Informationen über die Kontakte mit Kollegen, Kritikern und Freunden, wird die Mythisierung des Bernhard'schen Lebens durch den Autor wie durch sogenannte Zeitgenossen und Biografen durchleuchtet.
Die Bildmonografie löst sich von der strikten chronologischen Darstellung. Sie verfolgt vielmehr in zwölf Kapiteln bestimmte Komplexe des Oeuvres durch die drei Jahrzehnte des Bernhard'schen Schaffens.
Matthias Reiner, geboren 1961 in Köln, studierte Literaturwissenschaften und Kunstgeschichte in Frankfurt am Main und Florenz, arbeitet seit 1985 im Suhrkamp Verlag, leitet dort die Bildredaktion und die Werbeabteilung.
Raimund Fellinger, geboren 1951 im Saarland, arbeitet nach Studium von Germanistik, Linguistik und Politikwissenschaft seit 1979 als Lektor im Suhrkamp Verlag, seit 2006 als Cheflektor.
Thomas Bernhard: Sein Leben in Bildern und Texten
von Matthias Reiner und Raimund Fellinger (Herausgebern)
Suhrkamp Verlag AG
Buch, gebunden
300 Seiten
ISBN: 3518427792
EAN: 9783518427798
Sprache: Deutsch
Auflage: 1 (5. Januar 2019)
€ 68,00
# new books
Thomas Bernhard
fleursdumal.nl magazine
More in: #Biography Archives, - Book News, - Bookstores, Archive A-B, THEATRE, Thomas Bernhard
---
Alice in Winterland is the story of a strange and subversive wonderland, of a worm who thinks he is a caterpillar and the Baba Yaga who became a witch. It's a book about life in post-Soviet Russia, mad hatters, tears and temptations. It is a story of exile, heartbreak, loneliness and longing, about falling down a cultural and linguistic rabbit hole.
Julie Egdell has been published in magazines and anthologies in the UK, Mexico and France in Bloodaxe's Hallelujah for 50ft Women and Ek Zuban's The Break-Out Anthology. She also features in theDark Matter 4 chapbook published by Black Light Engine Room Press. Alice in Winterland is her first full-length collection. She lives in Whitley Bay.
Growing up in Whitley Bay, Julie Egdell never knew how much she had in common with Lewis Carroll's Alice. But when she went to work in St Petersburg she discovered that she was the spitting image of the Russian version of Alice – not Tenniel's blonde school-girl, but the dark-haired 'Alisa' of Soviet illustrated children's stories, sarcastic and cruel and very Russian. A new city, a new language and a new identity. What could possibly go wrong?
I watch boats come in.
Not so many as years gone by, but a few.
I am not an English rose
but a thistle on this bank,
hard and sharp.
In the northern city,
the only place I have
to call home.
(from: Collingwood)
Julie Egdell:
Alice in Winterland
Poetry
Publisher: Smokestack Books
Language: English
ISBN-10: 0995563594
ISBN-13: 978-0995563599
Released on December 31, 2017
Price: £7.95
Paperback
84 pages
# New poetry
Julie Egdell
fleursdumal.nl magazine
More in: #Editors Choice Archiv, - Book News, - Bookstores, Archive E-F, Archive E-F, Art & Literature News, MODERN POETRY
---
Stephen Parkers Brecht-Biografie setzt neue Maßstäbe, jubeln die KritikerInnen einstimmig – auch wenn Brecht hier nicht gerade sympathisch daherkommt: Als Heuchler, der anderen den Kommunismus predigte, während er gerissen um seine Honorare feilschte und Grundstücke kaufte; Neidhammel, der andere Künstler schlecht machte und sich selbst lobte; politischen Opportunisten und "sexbesessenen Chauvinisten" lernt FR-Kritiker Wilhelm von Sternburg Brecht kennen, betont aber vor allem die Fairness, die der britische Germanist Stephen Parker dem Dichter in diesem nach der Struktur des klassischen Dramas aufgebauten Tausend-Seiten-Werk angedeihen lässt: An Brechts literarischem Genie hat Parker keine Zweifel.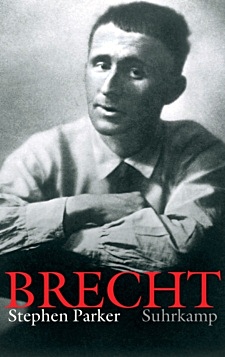 In der taz verdankt Ambros Waibel dem Buch ganz neue Einsichten, etwa in Brechts Verhältnis zu seinen Eltern. Parkers umfangreiche Recherche und Empathie für Brechts komplexen Charakter hebt auch Norbert Meyer in der Presse hervor, "Parkers Brecht-Biografie erinnert an die Vermessung eines literarischen Gullivers mit tausend feinen Fäden", meint Michaela Schmitz im DlF über das faktengesättigte Buch: Dass Parker im Gegensatz zu anderen Biografen Brecht nicht durch die "ideologische Brille" betrachtet, verbucht sie ebenfalls als Gewinn. In der Welt unterhält sich Richard Kämmerlings mit Parker über Brecht.
Zum 120. Geburtstag erscheint in deutscher Sprache die endgültige Darstellung von Bertolt Brechts Leben und Werk. Dieses Prädikat hat sich das Buch des englischen Germanisten und hervorragenden Brechtkenners Stephen Parker durch eine Reihe von Vorzügen erworben.
Hier wird zum ersten Mal das gesamte verfügbare Wissen über den Autor und dessen Arbeit dargeboten und zum Erzählen gebracht. Die lebendige und detailgenaue Darstellung eines aufgrund der politischen, persönlichen und literarischen Verhält­nisse am Abgrund angesiedelten Lebens – nicht die chronolo­gische Registratur – bilden das hervorstechendste Merkmal. Von außen kommend und mit einem unvoreingenommen neutralen Blick zeichnet Parker ein Bild der verschiedenen Lebensstationen und Schaffensperioden Brechts.
Kenntnisreich vollzieht er die damaligen wie heutigen parteiischen Tendenzen nach, so dass sie in ihrer historischen und literaturhistorischen Konstellation erkennbar werden. Engagement für die Sache und Liebe für das Werk Bertolts Brechts sind Stephen Parkers Antriebskräfte. Sein Enthusiasmus begleitet den Dichter von früh an durch alle Entwicklungen und bringt ihn uns in seiner ganzen Widersprüchlichkeit nahe.
Stephen Parker
Bertolt Brecht – Eine Biographie
Aus dem Englischen von Ulrich Fries und Irmgard Müller
Suhrkamp Verlag
Erschienen: 11.06.2018
Gebunden
1030 Seiten
ISBN: 978-3-518-42812-2
58,00 Euro
# new books
Bertolt Brecht Biographie
fleursdumal.nl magazine
More in: #Biography Archives, - Book News, - Bookstores, Archive A-B, Archive O-P, Art & Literature News, Bertolt Brecht, THEATRE
---
In Killing Commendatore, a thirty-something portrait painter in Tokyo is abandoned by his wife and finds himself holed up in the mountain home of a famous artist, Tomohiko Amada.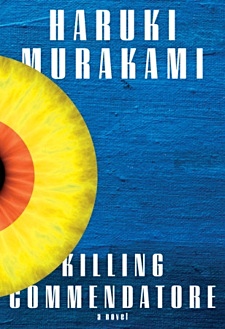 When he discovers a previously unseen painting in the attic, he unintentionally opens a circle of mysterious circumstances.
To close it, he must complete a journey that involves a mysterious ringing bell, a two-foot-high physical manifestation of an Idea, a dapper businessman who lives across the valley, a precocious thirteen-year-old girl, a Nazi assassination attempt during World War II in Vienna, a pit in the woods behind the artist's home, and an underworld haunted by Double Metaphors.
A tour de force of love and loneliness, war and art—as well as a loving homage to The Great Gatsby—Killing Commendatore is a stunning work of imagination from one of our greatest writers.
Haruki Murakami was born in Kyoto in 1949 and now lives near Tokyo. His work has been translated into more than fifty languages, and the most recent of his many international honors is the Hans Christian Andersen Literature Award, whose previous recipients include J. K. Rowling, Isabel Allende, and Salman Rushdie.
# more on harukimurakami.com
Killing Commendatore
A novel
By Haruki Murakami
Category: Literary Fiction
Historical Fiction
Oct 09, 2018
Hardcover
$30.00
704 Pages
Published by Knopf
Oct 09, 2018
ISBN 9780525520047
# new books
fleursdumal.nl magazine
More in: - Book News, - Bookstores, Archive M-N, Art & Literature News, Haruki Murakami
---
Er kennt seine Feinde nur allzu gut. Inspector Macbeth ist der taffste Cop in einer maroden Industriestadt im Norden.
Einen Deal nach dem anderen lässt er hochgehen, die Drogenbosse beißen sich an ihm die Zähne aus. Doch irgendwann wird die Verlockung zu groß: Geld, Respekt, Macht. Schnell aber wird ihm klar, dass einer wie er, der schon in der Gosse war, niemals ganz nach oben kommen wird. Außer – er tötet.
Angestachelt von seiner Geliebten, schafft er sich einen Konkurrenten nach dem anderen vom Hals. In seinem Blutrausch merkt er nicht, dass er längst jenen dunklen Kräften verfallen ist, denen er einst den Kampf angesagt hat.
Jo Nesbø, 1960 geboren, ist Ökonom, Journalist, Musiker und zählt zu den renommiertesten und innovativsten Krimiautoren seiner Generation. Seine Bücher sind in über 50 Sprachen übersetzt, werden verfilmt, und von seinen Harry-Hole-Thrillern wurden allein im deutschsprachigen Raum über 5 Millionen Exemplare verkauft. »Macbeth« ist sein neuester Thriller, der u.a. in Skandinavien, Großbritannien und den USA auf der Bestsellerliste stand. Jo Nesbø lebt in Oslo.
André Mumot (Übersetzer): André Mumot ist promovierter Kulturwissenschaftler, Journalist, Autor und Literaturübersetzer. Seit 2008 übersetzt er Autoren wie Neil Gaiman, Raquel J. Palacio, Nick Harkaway und Aleksandar Hemon. Er lebt in Berlin.
Jo Nesbø
Macbeth
Blut wird mit Blut bezahlt.
Thriller
Internationaler Bestseller
Originaltitel: Macbeth
Originalverlag: Hogarth
Aus dem Englischen von André Mumot
Gebundenes Buch mit Schutzumschlag
624 Seiten
13,5 x 21,5 cm
ISBN: 978-3-328-60017-6
€ 24,00 [D]
Verlag: Penguin
Erscheinungstermin: 27. August 2018
# new novel
Jo Nesbø – Macbeth
fleursdumal.nl magazine
More in: - Book News, - Bookstores, Archive M-N, Art & Literature News, Tales of Mystery & Imagination, Thrillers, TRANSLATION ARCHIVE
---
Older Entries »
« Newer Entries
Thank you for reading FLEURSDUMAL.NL - magazine for art & literature