Art & Literature News
·
Mauro Libertella – Mijn begraven boek
·
Antonin Artaud – Le Visionnaire Hurlant par Laurent Vignat
·
The Choice. Embrace the Possible by Edith Eva Eger
·
Hans-Dieter Rutsch: Der Wanderer. Das Leben des Theodor Fontane
·
Alice Zeniter: De kunst van het verliezen
·
Marie Modiano: Pauvre chanson et autres poèmes
·
Three Poems by Hannah Sullivan
·
Paris Photo 2018 from 8 – 11 november in Grand Palais Paris
·
Lezing Ton van Reen over: Vreemdelingen in eigen huis
·
Hervé Prudon: Devant la mort. Poésie
·
Du Bois's Telegram: Literary Resistance and State Containment by Juliana Spahr
·
Leonard Cohen: The Flame
Iedereen krijgt er vroeg of laat mee te maken: het moment dat we beseffen dat onze ouders niet het eeuwige leven hebben.
"Mijn begraven boek' is precies dat verhaal, geschreven in de meest precieze en mooiste van alle talen van de rouw. De geschiedenis van twee schrijvers en een gedeelde passie – de literatuur – die, voorbij de dood, hen in het leven met elkaar verbindt.
"Mijn begraven boek' is het ontroerende verhaal over het leven en de dood van Mauro's vader, Héctor Libertella, een van de vroegere cultschrijvers van Argentinië, en over de band die vader en zoon voorbij het sterfbed hebben.
Mauro Libertella
Mijn begraven boek
Literaire roman
Vertaald door Merijn Verhulst
Met een voorwoord van Carlos Fonseca
Taal Nederlands
Paperback met flappen
Verschijningsdatum augustus 2018
Karaat, Uitgeverij
1e druk
20,1 x 12,5 x 0,8 cm
ISBN 9789079770342
€ 17,95
W: www.uitgeverijkaraat.nl
# new novel
Mauro Libertella
fleursdumal.nl magazine


More in: - Book News, - Book Stories, Archive K-L, Art & Literature News
---
Breton, Eluard, Aragon, Cocteau, Picasso, Chanel, Abel Gance, Anaïs Nin, Colette, Diego Rivera, Lacan, Desnos, Van Gogh, Sartre et Beauvoir, plus tard Jim Morrison et Patti Smith…
Ces noms jalonnent la trajectoire d'Antonin Artaud, comète colérique qui a irrigué l'avant-garde artistique et littéraire de l'entre-deux-guerres et irrigue encore notre époque.
Par-delà le cliché de l'aliéné, du mythe du poète fou auteur d'une oeuvre monumentale, cette biographie s'attache à souligner le caractère novateur, toujours d'actualité, de son message : Artaud a imaginé le cinéma en relief, oeuvré à un profond renouvellement de l'art théâtral, rejeté le colonialisme européen, remis en cause les idéologies mortifères du XXe siècle, dénoncé le capitalisme et ses impératifs productivistes, esquissé l'altermondialisme.
Après neuf ans d'internement, il est aussi celui qui a fait vaciller la psychiatrie, ses catégories et sa thérapeutique des électrochocs. Plus que jamais, dans notre époque incertaine, Antonin Artaud est une voix à faire entendre. Une biographie à lire comme un roman.
Né en 1970, Laurent Vignat poursuit des études de lettres à la Sorbonne et devient professeur de français. Il publie son premier roman en 2006, après quelques textes épars publiés dans des revues.
Sur des carnets, il saisit les bizarreries d'une société qu'il juge de plus en plus folle, ses contemporains, des sourires, des tics de langage et des bribes de vie qui deviennent, à force de travail et d'obstination, des histoires.
Quand il n'écrit pas, il fait la classe ; il pédale en côte chalonnaise ; il lit ; il observe ; il regarde ses enfants grandir ; il écoute son épouse ; il suit les doigts graciles de son fils lorsqu'ils filent une impro sur le piano du salon ; il prépare un osso bucco, il s'endort avec Bach ou Jarrett dans les oreilles…
Auteur: Laurent Vignat
Antonin Artaud.
Le visionnaire hurlant
Editeur : Editions Du Jasmin
Collection: Signes de vie
Parution : 27/02/2018
Nombre de pages : 251
Dimensions: 15×19
ISBN: 978-2-35284-177-7
€ 16,00
# new books
Antonin Artaud
fleursdumal.nl magazine
More in: #Biography Archives, - Book News, Antonin Artaud, Archive A-B, Archive A-B, Archive U-V, Art & Literature News, Art Criticism, Artaud, Antonin, AUDIO, CINEMA, RADIO & TV, THEATRE
---
It's 1944 and sixteen-year-old ballerina and gymnast Edith Eger is sent to Auschwitz.

Separated from her parents on arrival, she endures unimaginable experiences, including being made to dance for the infamous Josef Mengele. When the camp is finally liberated, she is pulled from a pile of bodies, barely alive.
The horrors of the Holocaust didn't break Edith. In fact, they helped her learn to live again with a life-affirming strength and a truly remarkable resilience. The Choice is her unforgettable story.
"Edith's strength and courage are remarkable…her life and work are an incredible example of forgiveness, resilience, and generosity."— Sheryl Sandberg
Edith Eva Eger
An eminent psychologist and one of the few remaining Holocaust survivors old enough to remember life in the camps, Dr. Edith Eger has worked with veterans, military personnel, and victims of physical and mental trauma. She lives in La Jolla. The Choice is her first book.
"One of those rare and eternal stories that you don't want to end and that leave you forever changed." — Desmond Tutu, Nobel Peace Prize Laureate
The Choice.
Embrace the Possible
by Edith Eva Eger
Winner of the 2017 National Jewish Book Award and 2018 Christopher Award
Publisher: Scribner Book Company
Language: English
Hardcover: 304 pages
(September 5, 2017)
Paperback: 320 pages
(September 2018)
# new novel
Dr. Edith Eva Eger
fleursdumal.nl magazine
More in: - Book News, - Book Stories, Archive E-F, Art & Literature News, Holocaust
---
Theodor Fontane ist der große Dichter des alten Preußen – und er war zugleich ein zutiefst moderner Charakter. Hans-Dieter Rutsch entdeckt diesen Fontane neu.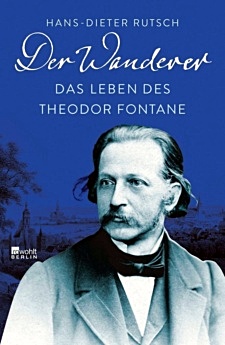 Er erzählt sein Leben und erkundet seine Welt, seine Orte in ihrer historischen Dimension wie in ihrer Gegenwart. In Neuruppin, Fontanes Kindheitsstadt, steht noch die Apotheke, die der Vater durch Spielschulden verlor. Auch der Sohn wurde Apotheker, begann zu schreiben und wurde politisch.
In der Revolution 1848 kämpfe Fontane auf den Berliner Barrikaden, und mit dreißig entschloss er sich zu einem Leben als freier Schriftsteller. Seine Wege führten ihn als Kriegsberichterstatter nach Paris, wo er als Spion verhaftet wurde, nach London, wo der die Nachtseiten der Industrialisierung sah; da ist aber auch das Sehnsuchtsland Schlesien; und immer wieder Brandenburg, wo der Romancier das Menschliche studierte.
Für Fontane waren diese Reisen literarisch-journalistischer Auftrag, seine Familie ließ er oft in prekären Bedingungen zurück. Dieses Buch entdeckt einen hellsichtigen, in seiner Zeit neuartigen Dichter, der rastlos das frühmoderne Deutschland beschrieb und darin auch unsere Gegenwart, der sich schon damals nach Entschleunigung, Schlichtheit sehnte – einen doppelten Fontane, der unser Zeitgenosse ist.
Hans-Dieter Rutsch, geboren 1954, arbeitete als Dramaturg, Autor und Regisseur beim DEFA Studio für Dokumentarfilme in Babelsberg. 1995 begründete er die Havel-Film Babelsberg. Er realisierte über fünfzig Dokumentationen, Features und Reportagen vor allem zu Themen der ostdeutschen und osteuropäischen Zeitgeschichte. 2012 erschien sein Buch «Die letzten Deutschen. Schicksale aus Schlesien und Ostpreußen».
"Von unseren großen Schriftstellern ist er der unterhaltsamste und von unseren unterhaltsamsten der intelligenteste." Marcel Reich-Ranicki über Theodor Fontane
Titel: Der Wanderer.
Das Leben des Theodor Fontane
Autor: Hans-Dieter Rutsch
1. Auflage
20. November 2018
Rowohlt Berlin
Gebunden
400 Seiten
Zahlreiche s/w Abbildungen
ISBN: 3737100268
EAN: 9783737100267
€ 26,00
# new books
Der Wanderer von Hans-Dieter Rutsch
Das Leben des Theodor Fontane
fleursdumal.nl magazine
More in: #Biography Archives, - Book News, - Bookstores, Archive E-F, Art & Literature News, Theodor Fontane
---
Het land van herkomst van haar familie – Algerije – was voor Naïma lange tijd een gegeven zonder veel belang.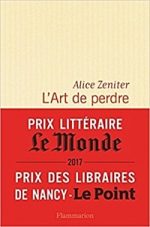 Maar in een tijd waarin identiteitskwesties elk debat domineren lijkt alles haar op haar wortels te willen wijzen. Hoe kan ze een band hebben met een familiegeschiedenis die haar nooit verteld is?
Haar grootvader, een Berber uit de bergen, was al overleden voordat ze hem had kunnen vragen waarom de geschiedenis hem tot een harki (een collaborateur van de Fransen tijdens de Algerijnse Oorlog) had bestempeld.
Sinds haar vader in 1962 in een Frans doorgangskamp arriveerde spreekt hij niet meer over het land van zijn kindertijd. Hoe wek je een doodgezwegen land tot leven? Alice Zeniter doet het in een even vrijgevochten als gedurfd, hartveroverend epos van een familie die generaties lang de gevangene is van een onwrikbaar verleden.
Een grootse grootse roman over de last van een ongekende erfenis.
De kunst van het verliezen
Auteur: Alice Zeniter
Vertaling door Martine Woudt
Originele Titel: L'art de perdre
Taal: Nederlands
Bindwijze: Paperback
Verschijningsdatum: oktober 2018
1e druk – 504 pagina's
ISBN13 9789029525701
Uitgever De Arbeiderspers
Literaire roman –  24,99 euro
# new novel / translation
fleursdumal.nl magazine
More in: - Book News, - Bookstores, Archive Y-Z, Art & Literature News, TRANSLATION ARCHIVE
---
À l'occasion de la sortie de son album Pauvre chanson, au titre éponyme, Marie Modiano mêle pour la première fois chansons et poèmes dans un même recueil.
Autour des dix chansons interprétées sur ce nouveau disque, elle a écrit une quarantaine de ballades, petites proses, poèmes en vers libres ou comptés.
Y surgissent ses personnages, réels ou imaginaires : aventuriers, poètes, fous, amoureux, femmes perdues… habitants de paysages sans cesse recomposés.
Marie Modiano
Pauvre chanson et autres poèmes
Collection L'arbalète/Gallimard, Gallimard
Parution : 01-02-2018
Genre : Poésie
Littérature française
Époque : XXIe siècle
Prix : €12,50
128 pages
140 x 190 mm
ISBN : 9782072768156
Gencode : 9782072768156
Code distributeur : G01436
new poetry
fleursdumal.nl magazine
More in: #Editors Choice Archiv, - Book News, Archive M-N, Art & Literature News
---
Hannah Sullivan's debut collection is a revelation – three long poems of fresh ambition, intensity and substance.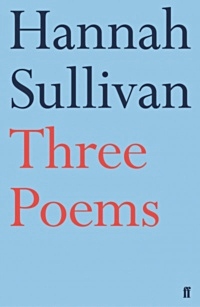 Though each poem stands apart, their inventive and looping encounters make for a compelling unity. 'You, Very Young in New York' captures a great American city, in all its alluring detail.
It is a wry and tender study of romantic possibility, disappointment, and the obduracy of innocence. 'Repeat until Time' begins with a move to California and unfolds into an essay on repetition and returning home, at once personal and philosophical. 'The Sandpit after Rain' explores the birth of a child and the loss of a father with exacting clarity.
In Three Poems, readers will experience Sullivan's work with the same exhilaration as they might the great modernising poems of Eliot and Pound, but with the unique perspective of a brilliant new female voice.
Hannah Sullivan lives in London with her husband and two sons and is an Associate Professor of English at New College, Oxford. She received her PhD from Harvard in 2008 and taught in California for four years. Her study of modernist writing, The Work of Revision, was published in 2013 and awarded the Rose Mary Crawshay Prize by the British Academy.
Hannah Sullivan
Three Poems
Faber Poetry
Publisher: Faber & Faber
Paperback
18 Jan 2018
80 pages
Language: English
ISBN-10: 0571337678
ISBN-13: 978-0571337675
new poetry
fleursdumal.nl magazine
More in: - Book News, - Bookstores, Archive S-T, Art & Literature News
---
Paris Photo is the largest international art fair dedicated to the photographic medium and is held each November at the historic Grand Palais in Paris. Since 1997, the Fair's mission is to promote and nurture photographic creation and the galleries, publishers and artists at its source.
Paris Photo brings together up to 200 exhibitors from across the world, offering collectors and enthusiasts the most diverse and qualitative presentation of photography-driven projects today.
Leading galleries showcase historical and contemporary artworks from modern masters to young talents. Specialized publishers and art book dealers present unique and rare editions, as well as book launches and signature sessions with many of today's most renowned artists.
Paris Photo also provides visitors with first-hand insights and access to the art world. Programming includes curated exhibitions with renowned public and private institutions, awards, conversation cycles with curators, artists, collectors, and critics, and special events exploring the unique history of the medium; varying visions, practices and emerging trends.
In addition, the Fair's "In Paris during Paris Photo" programme reunites a dense network of cultural institutions throughout Paris comprising some of the most historically rich photographic collections in the world.
The 22nd edition of Paris Photo will take place Thursday, November 8 through Sunday, November 11 with a preview day on Wednesday, November 7 (by invitation only).
Grand Palais
Avenue Winston Churchill
75008 Paris
  #  more info on website Paris Photo 2018  
fleursdumal.nl magazine
More in: Art & Literature News, FDM Art Gallery, FDM in Paris, Photography
---
Aanstaande woensdag,  7 november,  geeft schrijver Ton van Reen een lezing in de jaarlijkse lezingencyclus van het Dr. Winand Roukens Fonds, aan de Universiteit van Maastricht.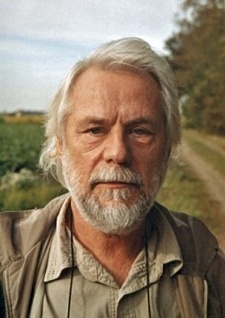 De lezing vindt plaats in de Karl Dittrichzaal van de Universiteit te Maastricht, in het voormalige Bonnefantenklooster, Bonnefantenstraat 2 te Maastricht.
Het thema van de lezingencyclus van het WRF is in dit studiejaar 'Vreemd in Limburg'.
De eerste lezing werd gehouden door prof. Joep Geraets, hoogleraar genetica en celbiologie over 'vreemd DNA in Limburg'. De tweede werd gehouden door Dr. Lotte Thissen, cultureel antropoloog, en had als thema de taal waarin wij met elkaar omgaan. De derde lezing is door Ton van Reen. De vierde lezing, over arbeid door buitenlanders zoals Polen, wordt gehouden door Karolina Swoboda, eigenaar van een van de grootste organisaties voor arbeidsbemiddeling in Europa.
In zijn lezing zal Ton van Reen vooral vertellen over de mensen die niet bij ons mochten horen, de vreemdelingen in eigen huis. Omdat ze door de katholieke kerk benoemd waren tot kinderen van de duivel: de kubla walda, de kaboten, de kabouters. In het kort, de door de rk Kerk verstoten kinderen, zoals de kinderen die werden geboren met het syndroom van Down, die volgens de kerk duivelskinderen waren, omdat hun vader de duivel zou zijn en hun moeder omgang had met de duivel.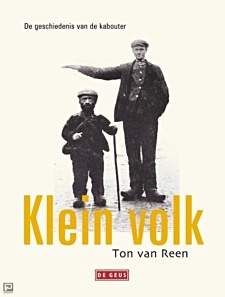 De rk Kerk heeft altijd de mensen die haar niet goed gezind waren, of van wie ze niet wilden dat ze katholiek werden, in verband gebracht met de duivel, zoals joden, roma en sinti, vrouwen die van hekserij werden beschuldigd, enzovoort.
De duivel zou een geest zijn die zelf niet kon handelen , maar handlangers op aarde nodig had om zijn kwalijke werken uit te voeren, zoals misoogsten, uitbraken van pest en andere plagen, veeziektes , die tot hongersnoden hebben geleid, kinderroof, en zo meer.
Meer dan tien eeuwen lang heeft de kerk de mensen angst aangepraat voor alles wat anders was in de ogen van priesters en voor iedereen die anders dacht of een ander geloof aanhing.
Duizenden mensen, alleen al in het huidige Limburg, waren het slachtoffer van deze vervolgingen door een organisatie die zich boven alles verheven voelde en beschikte over leven en dood.
In de hele wereld werden er miljoenen mensen geslachtofferd en vaak na gruwelijke martelingen vermoord door een organisatie die zegt liefde te prediken maar haat heeft gezaaid en mensen tegen elkaar heeft opgezet.
Aanstaande woensdag, 7 november 2018, lezing van schrijver Ton van Reen in de jaarlijkse lezingencyclus van het Dr. Winand Roukens Fonds, aan de Universiteit van Maastricht.
De lezing vindt plaats in de Karl Dittrichzaal van de Universiteit te Maastricht, in het voormalige Bonnefantenklooster, Bonnefantenstraat 2 te Maastricht. De aanvang is om 16.00 uur. Graag iets eerder aanwezig. Einde om 18.00 uur. Iedereen is welkom.
# lezingen
Ton van Reen
fleursdumal.nl magazine
More in: - Book Lovers, - Book Stories, Archive Q-R, Art & Literature News, Literary Events, Reen, Ton van, Reen, Ton van, The Art of Reading, Ton van Reen
---
Auteur de la Série Noire, Hervé Prudon est mort en 2017 d'un cancer annoncé. Les deux derniers mois de sa vie, il les a consacrés à écrire des poèmes qui témoignent avec lucidité de son dernier combat : revendication de la solitude, détachement, conscience de la mort qui vient, souci de celle qui reste seule. Ils dessinent au-delà de la mort la personnalité d'un homme radical, porteur d'une douleur existentielle qu'il cherchait à conjurer.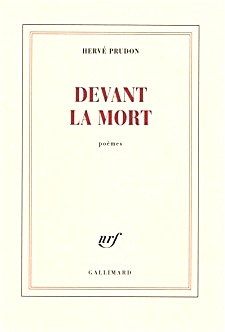 Écrits dans l'urgence, ces textes brefs et nerveux acquièrent un supplément de vigueur, de force et d'acuité. En dépit des circonstances, des traits d'humour viennent tempérer la sèche gravité du propos, loin de tout cynisme, de tout pathos. Ce court testament est à la fois une leçon de stoïcisme et un morceau de tendresse humaine à vif.
«Atteint d'un cancer diagnostiqué en août 2017, Hervé Prudon se savait condamné. Durant les deux derniers mois de sa vie, où il lui était devenu impossible d'écrire le roman qu'il avait ébauché, il remplira deux carnets de moleskine noirs d'une écriture tremblée. Une centaine de poèmes qui tous parlent de la mort à venir et frappent par leur lucidité et l'urgence dont ils sont un puissant témoignage. Ils dessinent en creux la personnalité d'un homme, porteur d'une douleur existentielle qu'il chercha toute sa vie à conjurer par la légèreté.» Sylvie Péju
Hervé Prudon, né le 27 décembre 1950 à Sannois (Seine-et-Oise) et mort le 15 octobre 2017 à Paris, est un écrivain, journaliste et scénariste français, spécialisé dans le roman policier et la littérature d'enfance et de jeunesse. Hervé Prudon laisse derrière lui une vingtaine de romans et des poèmes.
j'étais tremblé trempé de mon septembre
j'ânonnais dans ma tête en scaphandre
un dictionnaire de rimes à rien
mourir était mon programme court
écrire déjà était mort de fatigue et silence
c'était un premier pas vers ma longue absence
Hervé Prudon
Devant la mort
Littérature française – Poésie
ISBN-10 2072819849
Gencode : 9782072819841
Code distributeur : G02336
Collection Blanche, Gallimard
Parution : 11-10-2018
Langue : Français
128 pages
140 x 205 mm
Prix 14,50€
# new poetry
Hervé Prudon
fleursdumal.nl magazine
More in: #Editors Choice Archiv, - Book News, - Bookstores, Archive O-P, Archive O-P, Art & Literature News, In Memoriam
---
In 1956 W. E. B. Du Bois was denied a passport to attend the Présence Africaine Congress of Black Writers and Artists in Paris.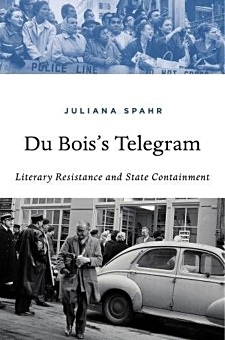 So he sent the assembled a telegram.
"Any Negro-American who travels abroad today must either not discuss race conditions in the United States or say the sort of thing which our State Department wishes the world to believe."
Taking seriously Du Bois's allegation, Juliana Spahr breathes new life into age-old questions as she explores how state interests have shaped U.S. literature. What is the relationship between literature and politics? Can writing be revolutionary? Can art be autonomous, or is escape from nations and nationalisms impossible?
Du Bois's Telegram brings together a wide range of institutional forces implicated in literary production, paying special attention to three eras of writing that sought to defy political orthodoxies by contesting linguistic conventions: avant-garde modernism of the early twentieth century; social-movement writing of the 1960s and 1970s; and, in the twenty-first century, the profusion of English-language works incorporating languages other than English.
Spahr shows how these literatures attempted to assert their autonomy, only to be shut down by FBI harassment or coopted by CIA and State Department propagandists. Liberal state allies such as the Ford and Rockefeller foundations made writers complicit by funding multiculturalist works that celebrated diversity and assimilation while starving radical anti-imperial, anti-racist, anti-capitalist efforts.
Spahr does not deny the exhilarations of politically engaged art. But her study affirms a sobering reality: aesthetic resistance is easily domesticated.
Juliana Spahr is Professor of English at Mills College. She is the author of eight volumes of poetry, including The Winter the Wolf Came, Well Then There Now, and Response, winner of the National Poetry Series Award. She is also the editor, with Claudia Rankine, of American Women Poets in the 21st Century and received the O. B. Hardison Jr. Poetry Prize from the Folger Shakespeare Library.
Du Bois's Telegram.
Literary Resistance and State Containment
by Juliana Spahr
Language: English
ISBN-10: 9780674986961
ISBN-13: 978-0674986961
Publisher: Harvard University Press
October 23, 2018
Hardcover
256 pages
$29.95
# new books
Literary Resistance
fleursdumal.nl magazine
More in: #Biography Archives, - Book Stories, Archive A-B, Art & Literature News, Literary Events, REPRESSION OF WRITERS, JOURNALISTS & ARTISTS
---
The final collection of poetry from Leonard Cohen's body of work, introduced by son Adam Cohen. Plumbs the depths of humanity's darkest questions with a sense of yearning. Illustrations and notes throughout
The Flame is a stunning collection of Leonard Cohen's last poems, selected and ordered by the author in the final months of his life. Featuring lyrics, prose pieces and illustrations, the book also contains an extensive selection from Cohen's notebooks, which he kept in poetic form throughout his life, and offers an unprecedentedly intimate look inside the life and mind of a singular artist and thinker.
An enormously powerful final chapter in Cohen's storied literary career, The Flame showcases the full range of Leonard Cohen's lyricism, from the exquisitely transcendent to the darkly funny. By turns devastatingly sad and winningly strange, these are the works of a poet and lyricist who has plumbed the depths of our darkest questions and come up wanting, yearning for more.
Leonard Cohen began his artistic career in 1956 with the publication of his first book of poetry, Let Us Compare Mythologies. He went on to publish 12 more books, including two celebrated novels and gained worldwide recognition as an iconic singer-songwriter.
He released 14 studio albums, including three in the last years of his life when he also became one of the most acclaimed arena performing artists in the world.
Among his numerous honours, he is the recipient of the Grammy Lifetime Achievement Award 2010, the Prince of Asturias Award for Literature 2011, the inaugural New England PEN Award for Excellence in Lyrics 2012, the 2016 Juno Awards for Song of the Year and Album of the Year, and he has been inducted into the Canadian Songwriters Hall of Fame, the Rock and Roll Hall of Fame and the US Songwriters Hall of Fame. He died in November 2016.
The Flame
by Leonard Cohen (Author),
Adam Cohen (Introduction)
Language: English
Available as Hardback,
eBook, Downloadable audio
288 pages
Publisher: Canongate Books
Main edition 2 Oct. 2018
ISBN-10: 9781786893130
# new books
Leonard Cohen: The Flame
fleursdumal.nl magazine
More in: - Book News, - Bookstores, Archive C-D, Archive C-D, Art & Literature News, AUDIO, CINEMA, RADIO & TV, Leonard Cohen
---
Older Entries »
Thank you for reading FLEURSDUMAL.NL - magazine for art & literature