Art & Literature News
«« Previous page
·
Sjon Brands & Nico de Wit: Homo Ludens (absurdistische assemblages & bronstransformaties)
·
The Penguin Book of Oulipo: Queneau, Perec, Calvino and the Adventure of Form by Philip Terry (Editor)
·
Forever Words. The Unknown Poems by Johnny Cash
·
Delphine Lecompte: Vrolijke verwoesting. Gedichten
·
Van Eyck. Een optische revolutie. De grootste Jan van Eyck-tentoonstelling ooit
·
B. Zwaal: zeesnede – gedichten 1984 – 2019
·
SETTING/UNSETTING/RESETTING – tentoonstelling Jonas Wijtenburg in PARK
·
METROPOLITAN MUSEUM – TILBURG : Overzichtstentoonstelling Sander Neijnens en Ivo van Leeuwen
·
Gouden Ganzenveerlaureaat 2020 voor Abdelkader Benali
·
Haunted Bauhaus: Occult Spirituality, Gender Fluidity, Queer Identities, and Radical Politics by Elizabeth Otto
·
Elaine Sciolino: The Seine. The River that Made Paris
·
Brandon Shimoda: The Grave on the Wall
Tilburg is bij uitstek een stad van samenwerking. Aan de basis van het bloeiende culturele klimaat in deze stad bewegen zich talloze kunstenaars uit allerlei richtingen die met elkaar samenwerken, elkaar motiveren en inspireren. Hard nodig in deze tijd, waarin het voor nogal wat kunstenaars een kwestie van overleven is.
Ondanks uiteenlopende verschillen in hun werk hebben Niko de Wit en Sjon Brands elkaar gevonden. De Wit's beelden zijn abstracter en doortrokken van elementaire vormen, Brands' werk is herkenbaar aan onderdelen en eerder surrealistisch als geheel. Desondanks hebben zij elkaar getroffen in eenzelfde speelse gezindheid bij het maken van beelden.
De tentoonstelling 'Homo Ludens' draait om de spelende mens, spelen als noodzakelijke voorwaarde voor beschaving, cultuur en kunst. Johan Huizinga's magistrale werk 'Homo Ludens', onderscheidde de spelende mens als tegenhanger van de denkende mens (homo sapiens) en de werkende mens (homo faber).
Hij benoemde spelen als fundament ván onze cultuur, als een ode aan vrijheid, alleen in vrijheid kan spel zich ontplooien en cultuur zich ontwikkelen. Spelen vereist, volgens Huizinga, concentratie, doelgerichte aandacht en vrijheid van beslommeringen. Onze hedendaagse samenleving met zijn massamedia verwart en versnippert daarentegen denken en activiteit, is niet meer in staat voor zichzelf een grote vorm of een leidend ideaal te vinden. Voor beide kunstenaars in deze expositie is spelen derhalve een 'conditio sine qua non' voor onderzoeken, ontdekken, oorspronkelijkheid, èn plezier.
Niko de Wit
Beeldhouwer Niko de Wit (Bergen op Zoom, 1948) viert dit jaar zijn vijftigjarig jubileum als beeldhouwer en is vooral bekend van zijn architecturale en monumentale werken. In Tilburg de 'Dansende Schilpadden' in de Muzentuin en de 'Poort' op Carré. Hoewel deze werken soms wat ernstig ogen, kenmerkt Niko's ontwerpproces boven­genoemde grondhouding: spelen. Hij combineert inhoudelijk niet bij elkaar horende artefacten tot nieuwe, wat vervreemding oproepende, beelden. Via spelen met vormen, omkeren en experimenteren met gietprocessen. Als hij vertelt over zijn nieuwe oeuvre aan kleinschalige verrassende beelden in brons danst het plezier in zijn ogen.
Sjon Brands
Sjon Brands (Tilburg, 1948) is beeldend kunstenaar en maakt beelden uit gebruiksvoorwerpen en speelgoed, zoals dadaïstisiche paradijsvogels, grote flamboyante luchtschepen, ready-mades en satirische installaties van (protesterende) Barbie's. Hij werkt niet vanuit vooraf bedachte concepten, zijn werk ontstaat uit het spelen met (onderdelen van) objecten die hij in de loop van de tijd heeft gevonden, verzameld of gekregen, uit het eindeloos combineren van verschillende vormen, omkeren, anders proberen, heel veel kijken en ook toeval. Spelen dus.
'H O M O L U D E N S'
(de spelende mens)
tentoonstelling 'LocHal' Tilburg
1 maart t/m 31 augustus 2020
SJON BRANDS & NIKO DE WIT
absurdistische assemblages & bronstransformaties
plaats: 'LocHal', vitrines begane grond,
Burgemeester Brokxlaan 1000, 5041SG Tilburg
(achterzijde NS-station Tilburg-Centrum)
tijden: 1 maart t/m 31 augustus 2020,
open: ma/vr 8-22h, za 9-17h, zo 12-17h
• fleursdumal.nl magazine
More in: Art & Literature News, AUDIO, CINEMA, RADIO & TV, Exhibition Archive, FDM Art Gallery, Sjon Brands, Surrealism, Surrealisme, Theater van de Verloren Tijd
---
Brought together for the first time, here are 100 pieces of 'Oulipo' writing, celebrating the literary group who revelled in maths problems, puzzles, trickery, wordplay and conundrums.
Featuring writers including Georges Perec, Raymond Queneau and Italo Calvino, it includes poems, short stories, word games and even recipes. Alongside these famous Oulipians, are 'anticipatory' wordsmiths who crafted language with unusual constraints and literary tricks, from Jonathan Swift to Lewis Carroll.
Philip Terry is a translator, and a writer of fiction and poetry. He has translated the work of Georges Perec, Stéphane Mallarmé and Raymond Queneau, and is the author of the novel tapestry, shortlisted for the Goldsmiths Prize.
His poetry volumes include Oulipoems, Shakespeare's Sonnets, Dante's Inferno (a Times Literary Supplement Book of the Year, London Review Bookshop Book of the Week, and recipient of a Society of Authors Travelling Scholarship Prize), Quennets, and Dictator, a version of the Epic of Gilgamesh in Globish.
He is currently translating  Ice Age signs from the caves at Lascaux.
• 'Philip Terry's collection is packed with fabulous, wide-ranging work that displays the full ingenuity, brio and originality of Oulipian ideals in action. An exhilarating feat of in-depth reading, and translating, it takes its place as the definitive anthology in English for decades to come.' – Marina Warner
• Philip Terry's playful selection will appeal to lovers of word games, puzzles and literary delights.
The Penguin Book of Oulipo
Queneau, Perec, Calvino and the Adventure of Form
Edited by Philip Terry
Imprint: Penguin Classics
Published: 31/10/2019
ISBN: 9780241378427
Hardcover
Length: 576 Pages
Dimensions: 240mm x 49mm x 162mm
RRP: £25.00
# new books
The Penguin Book of Oulipo
Queneau, Perec, Calvino and the Adventure of Form
Philip Terry (Edited by)
• fleursdumal.nl magazine
More in: #Archive Concrete & Visual Poetry, - Book Lovers, - Book News, - Objets Trouvés (Ready-Mades), Archive C-D, Archive O-P, Archive Q-R, Art & Literature News, AUDIO, CINEMA, RADIO & TV, Carroll, Lewis, Dadaïsme, Georges Perec, OULIPO (PATAFYSICA), Surrealisme, Swift, Jonathan
---
These never-before-published poems by Johnny Cash make the perfect gifts for music lovers and fans alike.
Edited and introduced by Pulitzer Prize-winning poet Paul Muldoon with a foreword by John Carter Cash, this poetry collection is illustrated with facsimile reproductions of Cash's own handwritten pages. Now an album with music by Rosanne Cash, Brad Paisley, Willie Nelson, Kacey Musgraves, Elvis Costello, and more.
Since his first recordings in 1955, Johnny Cash has been an icon in the music world. In this collection of poems and song lyrics that have never been published before, we see the world through his eyes and view his reflection on his own interior reality, his frailties and his strengths alike. In his hallmark voice, he pens verses about love, pain, freedom, and mortality, and expresses insights on culture, his family, his fame, even Christmas. Forever Words confirms Johnny Cash as a brilliant and singular American literary figure. His music is a part of our collective history, and here the depth of his artistry and talent become even more evident.
JOHNNY CASH (1932–2003) was an American icon and country music superstar. He performed everywhere from Folsom State Prison to the White House. In 1980 he became the youngest living person to be chosen for the Country Music Hall of Fame; he was inducted into the Nashville Songwriters Hall of Fame in 1977, the Rock & Roll Hall of Fame in 1992, and the Gospel Music Hall of Fame in 2010. A recipient of the Kennedy Center Honors as well as the National Medal of Arts, he won nineteen Grammy Awards, four of them posthumously.
PAUL MULDOON is the author of twelve collections of verse, including Moy Sand and Gravel, for which he won the 2003 Pulitzer Prize for Poetry. He is the Howard G. B. Clark Profes­sor at Princeton University, and between 1999 and 2004 he was Professor of Poetry at Oxford. Since 2007, Muldoon has been poetry editor of The New Yorker. He is a fellow of the Royal Soci­ety of Literature and of the American Academy of Arts and Letters.
Forever Words
The Unknown Poems
By Johnny Cash
Cat.: Poetry | Music
Paperback
$18.00
ISBN 9780399575150
144 Pages
Nov 12, 2019
Published by Plume
# new poetry
forever words
the unknown poems
by johnny cash
• fleursdumal.nl magazine
More in: # Music Archive, - Book News, Archive C-D, Archive C-D, Archive M-N, Art & Literature News, AUDIO, CINEMA, RADIO & TV
---
In Vrolijke verwoesting gaat Delphine Lecompte door waar ze gebleven was en tilt ze haar poëzie naar een volgend niveau.
Andermaal is haar verbeelding grenzeloos, kijkt ze de waanzin recht in de ogen en worden haar gedichten bevolkt door talloze wonderlijke figuren, zoals de bedeesde zeepzieder, de mystieke chrysantenkweker en de analfabetische jongenshoer. En ook dit keer bezit haar droomachtige poëzie een expressieve taalkracht die zo groot is dat het effect betoverend is: wie één zin leest, zal zich niet meer kunnen losmaken uit dit fantastische universum.
Delphine Lecompte (1978) debuteerde in 2004 in het Engels met de roman Kittens in the Boiler, daarna schakelde ze over naar gedichten in haar moedertaal. Voor haar debuutbundel De dieren in mij (2009) ontving ze de C. Buddingh'-prijs en de Prijs voor Letterkunde van de Provincie West-Vlaanderen. In 2015 verscheen Dichter, bokser, koningsdochter, dat genomineerd werd voor de VSB Poëzieprijs. Voor The Best of Delphine Lecompte (2018) selecteerde ze zelf de greatest hits uit haar rijke oeuvre, dat met Vrolijke verwoesting (2019) negen dichtbundels omvat.
'Wie Lecompte leest weet waarom poëzie een wonder is.' Menno Wigman
Delphine Lecompte
Vrolijke verwoesting
Gedichten
Nederlands
Paperback
Druk 1
September 2019
168 pagina's
NUR code 306
EAN 9789403167107
Uitgever De Bezige Bij
€ 21,99
# new poetry
Delphine Lecompte
• fleursdumal.nl magazine
More in: #Editors Choice Archiv, - Book News, Archive K-L, Art & Literature News, Historia Belgica, Lecompte, Delphine, Wigman, Menno
---
In 2020 organiseert het Museum voor Schone Kunsten (MSK) Gent de grootste Jan van Eyck-tentoonstelling ooit. Wereldwijd zijn er van deze Vlaamse meester slechts een twintigtal werken bewaard. Zeker de helft daarvan reist naar ons museum. Hier worden ze samengebracht met werk uit Van Eycks atelier en kopieën van intussen verdwenen schilderijen. Maar ook met meer dan 100 topstukken uit de late middeleeuwen. Daarvoor worden maar liefst 13 museumzalen heringericht.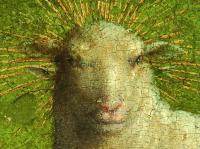 Het Museum voor Schone Kunsten (MSK) in Gent is een museum voor jong en oud. Het is een levendige ontmoetingsplaats waar je kunst van de Middeleeuwen tot vandaag ontdekt in een unieke omgeving. Tijdens de tentoonstelling 'Van Eyck. Een optische revolutie' maken we de Middeleeuwse kunst van Van Eyck en zijn getalenteerde tijdgenoten tastbaar in het nu. Iedereen komt dichterbij Van Eyck dan ooit en ontdekt zo hoe revolutionair Van Eyck toen was en hoe belangrijk hij nu nog steeds is.
  # Meer informatie op de website vaneyck2020

• fleursdumal.nl magazine
More in: - Book News, Archive E-F, Art & Literature News, AUDIO, CINEMA, RADIO & TV, CATHEDRALS, FDM Art Gallery, Historia Belgica, Jan van Eyck
---
Zwaal is een dichter die met een grandioos taalvermogen de wereld toont in al haar facetten, niet alleen als natuurverschijnsel maar ook als erotische verschijning, als de zee, het water, de vrouw, de kleuren en geuren van alles wat tastbaar is.
Zijn werk, dat hij sinds 1984 in een rustige regelmaat heeft gepubliceerd, is nu verzameld in zeesnede, waarin ook is opgenomen de nog niet eerder gepubliceerde bundel averij grosse. Gedichten van enkele woorden, gedichten van niet meer dan twee regels, gedichten met lange regels die van overvloed van de pagina lijken te vallen. Gedichten waarin de hele wereld als nieuw wordt getoond.
B. Zwaal (Vlaardingen, 1944) was theatermaker en regisseur. In 1984 debuteerde hij met de dichtbundel fiere miniature. Daarna verschenen nog tien bundels, waarvan een drifter werd genomineerd voor de Ida Gerhardt Poëzieprijs en zouttong voor de VSB poëzieprijs.
B. Zwaal:
zeesnede
gedichten 1984 – 2019
paperback met flappen
15×22 cm.
536 pagina's
ISBN 9789028427655
prijs € 39,99
• fleursdumal.nl magazine
More in: #Editors Choice Archiv, - Book News, - Bookstores, Archive Y-Z, Archive Y-Z, Art & Literature News
---
Jonas Wijtenburg (Utrecht 1989) gebruikte van 18 januari tot en met 7 februari PARK als productieplek voor nieuw werk.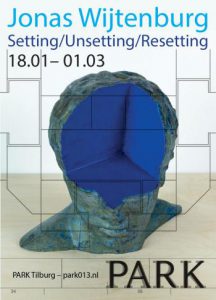 Van 8 februari tot en met 1 maart toont hij in de solotentoonstelling Setting/Unsetting/Resetting de resultaten hiervan in een modulair paviljoen waarin tevens werken te zien zijn die hij eerder realiseerde in de kunstenaarswerkplaatsen Beeldenstorm in Eindhoven en het EKWC in Oisterwijk.
Zijn ambachtelijke vertalingen van een industrieel idioom in hout, staal, keramiek en brons komen bij PARK samen in een Gesamtkunstwerk. Paviljoen en sculpturen laten zich lezen vanuit een herkenbare en directe beeldtaal.
U bent van harte uitgenodigd voor de opening op zaterdag 8 februari om 16.00 uur die verricht zal worden door Ranti Tjan, directeur Sundaymorning@EKWC.
SETTING/UNSETTING/RESETTING
tentoonstelling Jonas Wijtenburg
18.01 – 01.03 2020
Opening 8 februari 16.00 uur
PARK Wilhelminapark 53, 5041 ED Tilburg – Tijdens de tentoonstelling geopend: 
vrijdag van 13.00 tot 17.00 uur
 zaterdag van 13.00 tot 17.00 uur zondag van 13.00 tot 17.00 uur 
toegang is gratis
PARK is een kunstinitiatief opgericht in 2013 door Rob Moonen in samenwerking met een zestal andere Tilburgse kunstenaars. Op dit moment bestaat de PARK werkgroep uit Linda Arts, René Korten, Rob Moonen en Liza Voetman.
PARK ziet de noodzaak van een middenpodium dat zich positioneert tussen Kunstpodium T en Museum De Pont en zet zich daarvoor in door een tentoonstellingsprogramma in de voormalige Goretti-kapel aan het Wilhelminapark te Tilburg te realiseren.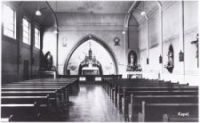 PARK ligt op 10 minuten loopafstand van het Centraal Station Tilburg in de nabijheid van Museum De Pont. Er is beperkt parkeergelegenheid voor de deur.
# Meer informatie op website PARK
• fleursdumal.nl magazine
More in: Art & Literature News, Exhibition Archive, FDM Art Gallery, Linda Arts, Park, The talk of the town
---
METROPOLITAN MUSEUM | TILBURG: Overzichtstentoonstelling vier jaar TilburgsAns, een kunstproject van Sander Neijnens en Ivo van Leeuwen
Wè knòrrie?
Sinds april 2016 zwerft TilburgsAns door de stad, een lettertype met eigenzinnige karakters en inmiddels 123 pictogrammen. Het lettertype is ontworpen door Sander Neijnens en geïnspireerd op het rauwe, eigenzinnige, humoristische, verrassende en experimentele karakter van Tilburg. De pictogrammen van karakteristieke Tilburgse locaties, evenementen, verhalen en woorden zijn van de hand van Ivo van Leeuwen. TilburgsAns is een uniek (typo)grafisch portret van Tilburg. Dit kunstproject is omarmd door de inwoners van de stad.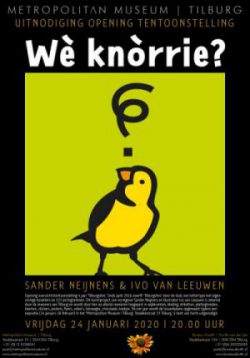 Het lettertype wordt op allerlei manieren toegepast in wijkkranten, kleding, etiketten, plattegronden, kaarten, stickers, posters, flyers en tatoeages. Daarnaast organiseerden de ontwerpers de wekelijkse kaajbaandexpositie van pictogrammen op de vuilcontainers van 81 huishoudens en hielden zij reeds vele workshops, lezingen in binnen- en buitenland en lessen voor basis-, middelbaar en hoger onderwijs. Ook presenteerden zij 'Dègge bedankt zèèt dè witte wèèn' en 'We zullen et saome wel rôoje wèèn', Chocolinde sjeklaatjes, de Tilburgse lekkernij met een Q en een serie speldjes. Na vier jaar wordt de tussenbalans opgemaakt met deze expositie in het Metropolitan Museum Tilburg, de raamtentoonstellingen aan de Stedekestraat 15 te Tilburg.
Het lettertype TilburgsAns kan gratis gedownload worden op de website www.tilburgsans.nl. Daar treft u ook nadere achtergrondinformatie over het project en het bijbehorende letteradoptieplan alsmede vele voorbeelden van hoe het lettertype en de pictogrammen in en buiten de stad worden toegepast.
Gratis raamtentoonstelling
'Wè knòrrie?' van TilburgsAns
Sander Neijnens en Ivo van Leeuwen
dagelijks nog t/m 18 februari 2020
'Metropolitan Museum | Tilburg'
Stedekestraat 15 | 5041DM Tilburg
Sjon Brands en Dorith van der Lee
telefoon 013 5358041 | 06 20325030
mail post@metropolitanmuseum.nl
site www.metropolitanmuseum.nl
• fleursdumal.nl magazine
More in: - Book Lovers, Archive K-L, Archive M-N, Art & Literature News, Exhibition Archive, Ivo van Leeuwen, Metropolitan Museum Tilburg, Sander Neijnens, Theater van de Verloren Tijd
---
De Academie De Gouden Ganzenveer kent De Gouden Ganzenveer 2020 toe aan schrijver en programmamaker Abdelkader Benali. Academievoorzitter Jet Bussemaker maakte de laureaat op 11 januari bekend in het radioprogramma De Taalstaat.
De Academie De Gouden Ganzenveer eert Benali als ambassadeur van de Nederlandse taal die met zijn enthousiasmerende inzet jongeren weet te bereiken. Met zijn veelzijdige pen die hij speels en creatief inzet, slaat hij een brug tussen culturen. Zijn toewijding aan de publieke zaak van het geschreven woord, zijn grote bijdrage –juist vanuit een Marokkaanse achtergrond- maken hem tot de Gouden Ganzenveerlaureaat 2020.
De prijsuitreiking vindt plaats op donderdag 2 april a.s. in Amsterdam. Een weerslag van deze bijeenkomst wordt vastgelegd in een speciale uitgave, die in de loop van het jaar zal verschijnen.
De Academie, een initiatief van het bestuur van stichting De Gouden Ganzenveer, kent jaarlijks deze culturele prijs toe. De leden zijn afkomstig uit de wereld van cultuur, wetenschap, politiek en het bedrijfsleven.
Met deze onderscheiding wil de Academie het geschreven en gedrukte woord in het Nederlands taalgebied onder de aandacht brengen.
Voorgaande laureaten zijn Ian Buruma, Antjie Krog, Arnon Grunberg, Xandra Schutte, Geert Mak, David Van Reybrouck, Ramsey Nasr, Annejet van der Zijl, Remco Campert, Joke van Leeuwen, Adriaan van Dis, Joost Zwagerman, Tom Lanoye, Peter van Straaten, Maria Goos, Kees van Kooten, Jan Blokker en Michaël Zeeman.
Uitgebreide informatie is te vinden op www.goudenganzenveer.nl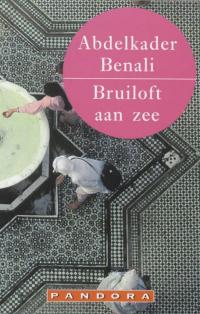 "Abdelkader Benali, (Ighazzazen, Marokko, 1975) schrijft romans, verhalen en poëzie, maar ook toneel en journalistiek werk. Bruiloft aan zee is zijn bejubelde en bekroonde debuut, dat een internationale bestseller werd. Nadien verschenen van zijn hand vele verschillende boeken, zoals de Marathonloper, het Marokkaanse huis-, tuin- en keukenkookboek Casa Benali en Brief aan mijn dochter, waarmee hij ook in de theaters stond met Lavinia Meijer, de poëziebundel Wax Hollandais en in 2019 de roman De weekendmiljonair.
Benali presenteerde meerdere tv-programma's waarin hij schrijvers interviewde onder andere De schrijver en de stad en Benali boekt alsook Chez Benali, een culinair-historische ontdekkingsreis door zijn geboorteland.
Daarnaast is Benali actief in het onderwijs. Als detective Appie nam hij basisscholieren in filmpjes mee langs de Schrijfgeheimen van de Schoolschrijvers. Voor middelbare scholieren stelde hij TXT een bloemlezing van verhalen samen en bezocht hij afgelopen najaar scholen tijdens Literatour, de boekenweek voor scholieren. Momenteel brengt hij de theatervoorstelling Kalief in Nederland."
Gouden Ganzenveerlaureaat 2020
Abdelkader Benali
Donderdag 2 april 2020 in Amsterdam
• fleursdumal.nl magazine
Portretfoto: Linda Stulic
More in: #Editors Choice Archiv, - Book News, Abdelkader Benali, Archive A-B, Archive A-B, Art & Literature News, AUDIO, CINEMA, RADIO & TV, Awards & Prizes
---
An investigation of the irrational and the unconventional currents swirling behind the Bauhaus's signature sleek surfaces and austere structures.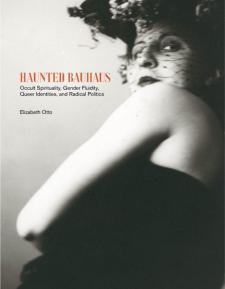 The Bauhaus (1919–1933) is widely regarded as the twentieth century's most influential art, architecture, and design school, celebrated as the archetypal movement of rational modernism and famous for bringing functional and elegant design to the masses. In Haunted Bauhaus, art historian Elizabeth Otto liberates Bauhaus history, uncovering a movement that is vastly more diverse and paradoxical than previously assumed. Otto traces the surprising trajectories of the school's engagement with occult spirituality, gender fluidity, queer identities, and radical politics. The Bauhaus, she shows us, is haunted by these untold stories.
The Bauhaus is most often associated with a handful of famous artists, architects, and designers—notably Paul Klee, Walter Gropius, László Moholy-Nagy, and Marcel Breuer. Otto enlarges this narrow focus by reclaiming the historically marginalized lives and accomplishments of many of the more than 1,200 Bauhaus teachers and students (the so-called Bauhäusler), arguing that they are central to our understanding of this movement. Otto reveals Bauhaus members' spiritual experimentation, expressed in double-exposed "spirit photographs" and enacted in breathing exercises and nude gymnastics; their explorations of the dark sides of masculinity and emerging female identities; the "queer hauntology" of certain Bauhaus works; and the role of radical politics on both the left and the right—during the school's Communist period, when some of the Bauhäusler put their skills to work for the revolution, and, later, into the service of the Nazis.
With Haunted Bauhaus, Otto not only expands our knowledge of a foundational movement of modern art, architecture, and design, she also provides the first sustained investigation of the irrational and the unconventional currents swirling behind the Bauhaus's signature sleek surfaces and austere structures. This is a fresh, wild ride through the Bauhaus you thought you knew.
Elizabeth Otto is an art historian and the author of Tempo, Tempo! The Bauhaus Photomontages of Marianne Brandt, the coauthor of Bauhaus Women: A Global Perspective, and the coeditor of five books including Bauhaus Bodies: Gender, Sexuality, and Body Culture in Modernism's Legendary Art School. She is Associate Professor at the University at Buffalo (SUNY), where she has also served as the Executive Director of the Humanities Institute. Her work has been supported by numerous organizations including the Alexander von Humboldt Foundation, the Center for Advanced Study in the Visual Arts, the National Humanities Center, and the University at Pittsburgh's Humanities Center.
Elizabeth Otto
Haunted Bauhaus:
Occult Spirituality, Gender Fluidity,
Queer Identities, and Radical Politics
Hardcover
$34.95 T | £28.00
ISBN: 9780262043298
296 pp.
55 color photos
26 b&w illus.
September 2019
The MIT Press
# new books
Haunted Bauhaus
Elizabeth Otto
• fleursdumal.nl magazine
More in: - Book News, - Book Stories, Archive O-P, Art & Literature News, Bauhaus, Klee, Paul
---
A vibrant, enchanting tour of the Seine from longtime New York Times foreign correspondent and best-selling author Elaine Sciolino.
Elaine Sciolino came to Paris as a young foreign correspondent and was seduced by a river. In The Seine, she tells the story of that river from its source on a remote plateau of Burgundy to the wide estuary where its waters meet the sea, and the cities, tributaries, islands, ports, and bridges in between.
Sciolino explores the Seine through its rich history and lively characters: a bargewoman, a riverbank bookseller, a houseboat dweller, a famous cinematographer known for capturing the river's light.
She discovers the story of Sequana—the Gallo-Roman healing goddess who gave the Seine its name—and follows the river through Paris, where it determined the city's destiny and now snakes through all aspects of daily life.
She patrols with river police, rows with a restorer of antique boats, sips champagne at a vineyard along the river, and even dares to go for a swim. She finds the Seine in art, literature, music, and movies from Renoir and Les Misérables to Puccini and La La Land. Along the way, she reveals how the river that created Paris has touched her own life.
A powerful afterword tells the dramatic story of how water from the depths of the Seine saved Notre-Dame from destruction during the devastating fire in April 2019.
Elaine Sciolino is a contributing writer and former Paris bureau chief for the New York Times. She is the author of five books, including The Seine: The River that Made Paris and the New York Times bestseller The Only Street in Paris: Life on the Rue des Martyrs. Sciolino was decorated as a chevalier of the Legion of Honor, the highest honor of the French state, in 2010 for her "special contribution" to the friendship between France and the United States. She and her husband have lived in Paris since 2002.
The Seine. The River that Made Paris
Elaine Sciolino
Publisher: W. W. Norton & Company;
1 edition October 29, 2019
Language: English
Hardcover
304 pages
ISBN-10: 0393609359
ISBN-13: 978-0393609356
$26.95
# New books
The Seine
The River that Made Paris
Sciolino, Elaine
• fleursdumal.nl magazine
More in: - Book News, - Book Stories, Archive S-T, Art & Literature News, CATHEDRALS
---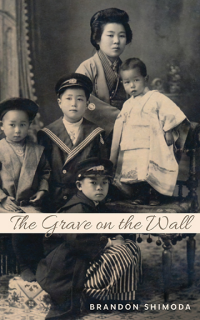 The Grave on the Wall is a memoir and a book of mourning, a grandson's attempt to reconcile his own uncontested citizenship with his grandfather's lifelong struggle.
Award-winning poet Brandon Shimoda has crafted a lyrical portrait of his paternal grandfather, Midori Shimoda, whose life—child migrant, talented photographer, suspected enemy alien and spy, desert wanderer, American citizen—mirrors the arc of Japanese America in the twentieth century.
In a series of pilgrimages, Shimoda records the search to find his grandfather, and unfolds, in the process, a moving elegy on memory and forgetting.
"Shimoda brings his poetic lyricism to this moving and elegant memoir, the structure of which reflects the fragmentation of memories. . . . It is at once wistful and devastating to see Midori's life come full circle . . . In between is a life with tragedy, love, and the horrors unleashed by the atomic bomb."––Booklist

Title: The Grave on the Wall
Author: Brandon Shimoda
Publisher: City Lights Publishers
Format: Paperback
ISBN-10 0872867900
ISBN-13 9780872867901
Publication Date: 06 August 2019
222 pages
List Price $16.95
# New books
Brandon Shimoda
The Grave on the Wall
• fleursdumal.nl magazine
More in: - Book News, - Bookstores, Archive S-T, Archive S-T, Art & Literature News
---
Older Entries »
« Newer Entries
Thank you for reading FLEURSDUMAL.NL - magazine for art & literature