//load extra-editor-styles.css in tinymce add_editor_style('extra-editor-style.css'); add_filter('tiny_mce_before_init', 'myCustomTinyMCE' ); /* Custom CSS styles on TinyMCE Editor */ if ( ! function_exists( 'myCustomTinyMCE' ) ) { function myCustomTinyMCE($init) { $init['theme_advanced_styles'] = 'Architects Daughter=ArchitectsDaughterRegular; Arial =Arial; Bentham =BenthamRegular; Bodonitown=BodonitownRegular; CarbonType=CarbonTypeRegular; Communist=CommunistRegular; Copystruct=CopystructNormal; EB Garamond=EBGaramondRegular; Garogier=GarogierRegular; Gentium Basic=GentiumBasicRegular; Goudy Bookletter1911=GoudyBookletter1911Regular; Idolwild=IdolwildRegular; Impact Label=ImpactLabelRegular; Latin Modern Mono=LatinModernMono10Regular; Liberation Mono=LiberationMonoRegular; Limelight=LimelightRegular; Luxi Mono=LuxiMonoRegular; MyUnderwood=MyUnderwoodRegular; Negotiate=NegotiateFree; NewAthena=NewAthenaUnicodeRegular; Puritan=Puritan; SF Cartoonist Hand=SFCartoonistHandRegular; Scratch=ScratchRegular; Sorts Mill Goudy=SortsMillGoudyRegular; Times New Roman=TimesNewRoman; Ubuntu Regular=UbuntuRegular; Underwood Champion=UnderwoodChampionRegular; Verdana=Verdana; Verily=VerilySerifMonoBook; Vollkorn=VollkornRegular; Groot=groot; Rood=rood; Zwarte Rand dik=zwarterand5px; Zwarte Rand dun=zwarterand1px; Polaroid type 1=polaroid; Polaroid type 2 gedraaid=polaroid5deg; Polaroid type 2=polaroid2; Polaroid type 2 gedraaid=polaroid2-5deg ; Afgerond=afgerond; Rood blok=roodblok; Geel blok=geelblok; Blauw blok=blauwblok; Grijs blok=grijsblok; Zwart blok=zwartblok; Gedraaid plaatje=gedraaidplaatje;'; return $init; } } ?>
Art & Literature News
«« Previous page
·
The Brooklyn Book Festival 2019: September 16 – 23
·
Das 19. internationale literaturfestival berlin
·
All That Is Evident Is Suspect. Readings from the Oulipo, 1963 – 2018
·
10 Minutes 38 Seconds in this Strange World by Elif Shafak
·
Nexus-Symposium The Magic Mountain Revisited. Cultivating the Human Spirit in Dispirited Times
·
René Daniëls in Van Abbe Museum Eindhoven
·
'Antony Kok had me te pakken' vertelde Kees Verwey
·
The Milk Bowl of Feathers. Essential Surrealist Writings edited by Mary Ann Caws
·
Edinburgh Art Festival 25 July—25 August 2019
·
Kate Tempest nieuwe CD: Book of Traps and Lessons
·
MUSEUM VALKENBURG GEDENKT 50e STERFDAG VAN JAN HANLO
·
Kunstenfestival Watou 2019 van 29 juni tot en met 1 september
The Brooklyn Book Festival is one of America's premier book festivals and the largest free literary event in New York City.

Presenting an array of national and international literary stars and emerging authors including Alexander Chee, Ted Chiang, Susan Choi, Edwidge Danticat, Sarah Dessen, Akwaeke Emezi, Jonathan Safran Foer, Jenny Han, Aleksandar Hemon, Mira Jacob, Marlon James, N.K. Jemisin, Lucy Knisley, Laila Lalami, Jessica Lange, DeRay Mckesson, Bill McKibben, Mary Norris, Joyce Carol Oates, Ben Passmore, Matt Taibbi, Mo Willems, Meg Wolitzer, Nell Zink, and hundreds more.
The Festival includes a week of Bookend Events throughout New York City, a lively Children's Day and a celebratory Festival Day with more than 300 authors plus 250 booksellers filling a vibrant outdoor Literary Marketplace. This hip, smart, diverse gathering attracts thousands of book lovers of all ages.
September 16 – 23
Brooklyn Book Festival 2019
Citywide Brooklyn – New York
# more on website brooklynbookfestival
• fleursdumal.nl magazine
More in: - Book Lovers, - Book News, - Book Stories, - Bookstores, Art & Literature News, FDM in New York, FICTION & NONFICTION ARCHIVE, PRESS & PUBLISHING, REPRESSION OF WRITERS, JOURNALISTS & ARTISTS, TRANSLATION ARCHIVE
---
Das 19. internationale literaturfestival berlin findet vom 11. bis 21. September 2019 statt. Es ist eines der renommiertesten Literaturfestivals weltweit.

Rund 150 Autor*innen aus über 50 Ländern in den Genres Prosa, Lyrik, Nonfiction, Graphic Novel und Kinder- und Jugendliteratur sind auf dem 19.ilb zu Gast.
Drei Themenschwerpunkte prägen das Programm in diesem Jahr: »Decolonizing Worlds II«, »About:Sex« und »Automatic Writing 2.0« im Rahmen des Wissenschaftsjahres »Künstliche Intelligenz«.
Literatures of the World
Aciman, André [Egypt/ USA]
Adichie, Chimamanda Ngozi [Nigeria/ USA]
Adnan, Etel [Lebanon/ France] in absence
Agualusa, José Eduardo [Angola, Mozambique]
Akbar, Kaveh [Iran/ USA]
Al-Jarrah, Nouri [Syria/ UK]
Almadhoun, Ghayath [Syria/ Sweden]
Al Shahmani, Usama [Iraq/ Switzerland]
Aw, Tash [Malaysia/ UK]
Benyamin [India]
Biller, Maxim [D]
Bin Hamza, Hussein [Syria/ D]
Bossong, Nora [D]
Choi, Don Mee [Republic of Korea/ USA]
Diop, David [Senegal/ France]
Drakulić, Slavenka [Croatia/ Sweden]
Edugyan, Esi [Canada]
Énard, Mathias [France]
Esinencu, Nicoleta [Moldova]
Espedal,Tomas [Norway]
Faber, Michel [Netherlands/ UK]
Fatah, Sherko [D]
Gappah, Petina [Zimbabwe]
Gospodinov, Georgi [Bulgaria]
Illies, Florian [D]
Jónás, Tamás [Hungary]
Kames, Maren [D]
Kandasamy, Meena [India/ UK]
Khalifa, Mustafa [Syria/ France]
Kwon, R. O. [South Korea/ USA]
Mabanckou, Alain [Congo/ USA]
Macfarlane, Robert [UK]
Mathieu, Nicolas [France]
Mattes, Eva [D] reads Elena Ferrante [Italy]
Menasse, Eva [Austria/ D]
Myles, Eileen [USA]
Nguyen Phan, Que Mai [Vietnam/ Indonesia]
Nielsen, Madame [Denmark/D]
Nikolic, Jovan [Serbia/ D]
Onjerika, Makena [Kenya]
Onuzo, Chibundu [Nigeria/UK]
Orange, Tommy [USA]
Osang, Alexander [D]
Pauls, Alan [Argentina]
Pavlova, Vera [Russia/USA]
Piñeiro, Claudia [Argentina]
Pron, Patricio [Argentina/ Spain]
Ramírez, Sergio [Nicaragua/ Spain]
Rey Rosa, Rodrigo [Guatemala]
Rijneveld, Marieke Lucas [Netherlands]
Ruffato, Luiz [Brazil]
Ruschkowski, Klaudia [D]
Rushdie, Salman [India, USA]
Sainz Borgo, Karina [Venezuela/ Spain]
Sartorius, Joachim [D]
Schrott, Raoul [Austria]
Schweikert, Ruth [Switzerland]
Sievers, Frank [D]
Solstad, Dag [Norway]
Tharoor, Shashi [India/ USA]
Vilas, Manuel [Spain]
Vuong, Ocean [Vietnam/ USA]
Wegner, Frank [D]
Wray, John [USA]
Reflections
Al-Rasheed, Madawi [Frankreich/ UK]
Anderson, Perry [UK]
Basil, Priya [UK/ D]
Benyamin [India]
Bianconi, Vanni [Switzerland]
Brovot, Thomas [D]
Buch, Hans Christoph [D]
Cardoso, Rafael [Brazil/ D]
Eribon, Didier [France]
Fischer, Joschka [D]
Forgách, András [Hungary]
Gauß, Karl-Markus [Austria]
Guerriero, Leila [Argentina]
Guggenberger, Linus [D]
Habeck, Robert [D]
Hansen, Christian [D]
Hoegen, Saskia von [D]
Holtz, Jürgen [D]
Ihrig, Wilfried [D]
Iyer, Pico [UK/ USA/ Japan]
Janetzki, Ulrich [D]
Kamala Kaufmann, Sina [D]
Kleeberg, Michael [D]
Koelbl, Susanne [D]
Kubin, Wolfgang [D/China]
Lagasnerie, Geoffroy de [France]
Lai, Mo Yan-chi [China]
Louis, Édouard [France]
Maalouf, Amin [Lebanon/ France]
Magid, Magid [Somalia, UK]
Magris, Claudio [Italy]
Martin, Marko [D]
Martínez, Oscar [El Salvador]
Murgia, Michela [Italy]
Nobil Ahmad, Ali[Pakistan/D]
Oberender, Thomas [D]
Pauls, Alan [Argentina]
Pilar, Ulrike von [D]
Piñeiro, Claudia [Argentina]
Ramírez, Sergio [Nicaragua/ Spain]
Reinhardt, Dotschy [D]
Ribeiro, Djamila [Brazil]
Ruffato, Luiz [Brazil]
Sainz Borgo, Karina [Venezuela/ Spain]
Scheller, Bente [D]
Schmid, Thomas [D]
Steinberg, Guido [D]
Strauß, Simon [D]
Tiburi, Marcia [Brazil]
Tonus, Leonardo [Brazil, France]
Weidner, Stefan [D]
Wong, Ben King-fai [China]
Wong, Mary Shuk-han [China]
Yuen, Chi-him
Mapping Berlin/Damaskus
AlBitar Kalaji, Dima [Syria/ D]
Barakeh, Khaled [Syria/ D]
Gröschner, Annett [D]
Leiber, Svenja [D]
Nabi, Widad [Syria/D]
Namer, Guevara [Syria/ D]
Reich, Annika [D]
International Children ́s and Young Adult Literature
Acevedo, Elizabeth [USA]
Aciman, André [Egypt, USA]
Beauvais, Clémentine [France/ UK]
Entrada Kelly, Erin [USA]
Gappah, Pettina [Simbabwe]
Habeck, Robert [D]
Jonsberg, Barry [Australia]
Koens, Enne [The Netherlands]
Lai, Thanhha [Vietnam, USA]
Koens, Enne [The Netherlands]
Louis, Édouard [France]
Lagercrantz, Rose [Sweden]
Lawrence, Iain [Canada]
Liu, Xun [China]
Meschenmoser, Sebastian [D]
Ruffato, Luiz [Brazil]
Sandén, Mårten [Sweden]
Schrott, Raoul [Austria]
Steinfeld, Tobias [D]
Wheatle, Alex [D]
Yockteng, Rafael [Peru/ Colombia]
Spotlight Norway
Dahle, Gro [Norway]
Hagerup, Linde [Norway]
Horndal, Sissel [Norway]
Lian, Torun [Norway]
Moursund, Gry [Norway]
Nyhus, Svein [Norway]
THEO
Hataki, Shahzamir [Afghanistan/ D]
Möller, Henriette [D]
Spieler, Lotti [D]
Young Euro Classics
Iraki, Batul [D]
Münster, Lukas [D]
Zimmermann, Henny [D]
Science and the Humanities
Al Haj Saleh, Yassin [Syria/D]
Eilenberger, Wolfram [D]
Felsch, Philipp [D]
Khalifa, Mustafa [Syria/ France]
Kluge, Ulrike [D]
Ridder, Michael de [D]
Wagner, David [D]
Automatic Writing 2.0
Alanoca, Sacha [France/ Chile]
Awret, Uziel [Israel/ USA]
Beckett, Bernard [New Zealand]
Blanco, Noelia [Argentina/ France]
Burchardt, Aljoscha [D]
Cotten, Ann [USA/ D]
Danaher, John [Ireland]
Dotse, Jonathan [Ghana]
Dufour, Catherine [France]
Du Sautoy, Marcus [UK]
Haider, Thomas [D]
Ings, Simon [UK]
Krämer, Sybille [D]
Landgraf, Tim [D]
Lipski, Roman [Poland/D]
Lord, Karen [Barbados]
Mondal, Mimi [India/ USA]
Monett, Dagmar [D]Müggenburg, Jan [D]
Neuvel, Sylvain [Canada]
O'Connell, Mark [Ireland]
Oh, Temi [Nigeria/UK]
Older, Malka [USA/France]
Oslberg, Karl [D]
Passig, Kathrin [D]
Ritter, Petra [D]
Schönthaler, Philipp [D]
Tidbeck, Karin [Sweden]
Wilk, Elvia [USA/ D]
Specials
Special: About Sex
Aciman, André [Egypt/ USA]
Becker, Theodora [D]
Beier, Klaus M. [D]
Bruns, Claudia [D]
Danaher, John [Ireland]
Eribon, Didier [France]
Gien, Anna [D]
Govrin, Jule [D]
Kandasamy, Meena [India/ UK]
Katsch, Matthias [D]
Myles, Eilen [USA]
Neft, Anselm [D]
Pappel, Paulita [Spanien/ D]
Rosales, Caroline [D]
Şahin, Reyhan aka Dr. Bitch Ray [D]
Stark, Marlene [D]
Vogel, Saskia [USA/ D]
Vogl, Joseph [D]
Wennerscheid, Sophie [D]
Special: Decolonizing Worlds II
Agualusa, José Eduardo [Angola/Mozambique]
Appadurai, Arjun [India]
Aw, Tash [Malaysia/ UK]
Chakrabarty, Dipesh [India/ USA]
Diop, David [Senegal, France]
Edugyan, Esi [Canada]
Gappah, Petina [Simbabwe]
Gryseels, Guido [Belgium]
Hicks, Dan [UK]
Kaleck, Wolfgang [D]
Kilomba, Grada [Portugal/D]
Koch, Lars Christian [D]
Kübler, Heike [D]
Lord, Karen [Barbados]
Olinde, Wilbert Jr [USA/D]
Ribbat, Christoph [D]
Ruffato, Luiz [Brazil]
Snoep, Nanette [Netherlands/ D]
Strausfeld, Michi [D]
Tharoor, Shashi [India/ USA]
Touré, Abdoulayé [Senegal]
Vinke, Kira [D]
Special: New German Voices
Kühmel, Miku Sophie [D]
Maeß, Emanuel [D]
Special: Graphic Novel Day
Bacilieri, Paolo [Italy]
Evens, Brecht [Belgium/ France]Goblet, Dominique [Belgium]
Itagaki, Lina [Lithuania]
Janečić, Helena [Croatia]
Krančan, David [Slovenia]
Novák, Jan [Czech Republic/ USA]
Peidro, Jordi [Spain]
Pfeiffer, Kai [ D]
Suess, Franz [Austria]
Vilé, Jurga [Lithuania]
Special: Third Culture Kid Day
Akbar, Kaveh [Iran/ USA]
Faber, Michel [Netherlands/ UK]
Lai, Thanhha [Vietnam/USA]
Onuzo, Chibundu [Nigeria/ UK]
Speak, Memory
Mandelkow, Miriam [Netherlands, D], Tesfu Temye [D] and Deniz Utlu [D] on James Baldwin
Al-Jarrah, Nouri [Syria/ UK] and Hussein Bin Hamza [Syria/ D] on Nizar Qabbani
Hegemann, Helene [D], Charis Goer [D] and Matthias Penzel [D] on Jörg Fauser
Guggolz, Sebastian [D] and Olga Radetzkaja on Boris Poplawski
Rey Rosa, Rodrigo [Guatemala] and Michael Kleeberg [D] on Paul Bowles
Dalos, György [Hungary/D], Timea Tankó [Hungary/D] and Sebastian Guggolz [D] on Andor
Endre Gelléri
Sofri, Adriano [Italy] and Hans-Gerd Koch [D] on Franz Kafka
Artists
Beldi, Christian [Romania/ D]
# website internationale literaturfestival berlin
• fleursdumal.nl magazine
More in: - Audiobooks, - Book Lovers, - Book News, - Bookstores, Art & Literature News, AUDIO, CINEMA, RADIO & TV, Automatic writing, Conceptual writing, FICTION & NONFICTION ARCHIVE, Literary Events, LITERARY MAGAZINES, PRESS & PUBLISHING, REPRESSION OF WRITERS, JOURNALISTS & ARTISTS
---
Since its inception in Paris in 1960, the OuLiPo―ouvroir de littérature potentielle, or workshop for potential literature―has continually expanded our sense of what writing can do.
It's produced, among many other marvels, a detective novel without the letter e (and a sequel of sorts without a, i, o, u, or y); an epic poem structured by the Parisian métro system; a story in the form of a tarot reading; a poetry book in the form of a game of go; and a suite of sonnets that would take almost 200 million years to read completely.
Lovers of literature are likely familiar with the novels of the best-known Oulipians―Italo Calvino, Georges Perec, Harry Mathews, Raymond Queneau―and perhaps even the small number of texts available in English on the group, including Warren Motte's Oulipo: A Primer of Potential Literature and Daniel Levin Becker's Many Subtle Channels: In Praise of Potential Literature.
But the actual work of the group in its full, radiant collectivity has never before been showcased in English. ("The State of Constraint," a dossier in issue 22 of McSweeney's Quarterly Concern, comes closest.)
Enter All That is Evident is Suspect: the first collection in English to offer a life-size picture of the group in its historical and contemporary incarnations, and the first in any language to represent all of its members (numbering 41 as of April 2018 ). Combining fiction, poetry, essays and lectures, and never-published internal correspondence―along with the acrobatically constrained writing and complexly structured narratives that have become synonymous with oulipian practice―this volume shows a unique group of thinkers and artists at work and at play, meditating on and subverting the facts of life, love, and the group itself. It's an unprecedentedly intimate and comprehensive glimpse at the breadth and diversity of one of world literature's most vital, adventurous presences.
Sharks as poets and vice versa, the Brisbane pitch drop experiment, novel classifications for real or imaginary libraries, the monumental sadness of difficult loves, the obsolescence of the novel, the symbolic significance of the cup-and-ball game, holiday closures across the Francophone world, what happens at Fahrenheit 452, Warren G. Harding's dark night of the soul, Marcel Duchamp's imperviousness to conventional spacetime laws, bilingual palindromes, cartoon eodermdromes, oscillating poems, métro poems, metric poems, literary madness, straw cultivation.
Ian Monk is an English poet and Scott Moncrieff Award–winning translator who joined the Oulipo in 1998. He is the author of fifteen books of poetry in English and in French, most recently Vers de l'infini (Cambourakis, 2017), and has translated books by Raymond Roussel, Daniel Pennac, Marie Darrieussecq, Georges Perec, and various other Oulipians. He lives in Paris.
Title All That Is Evident Is Suspect
Subtitle Readings from the Oulipo, 1963 – 2018
Edited by Daniel Levin Becker, Ian Monk
Levin Becker, Daniel (Translator)
Marcel Duchamp (Contributor)
& 1 more
Publisher McSweeney's
Title First Published 01 November 2018
Format Hardcover
ISBN-10 1944211527
ISBN-13 9781944211523
Publication Date 01 November 2018
Hardcover
November 13, 2018
$32.00
# new books
All That Is Evident Is Suspect
Readings from the Oulipo, 1963 – 2018
Edited by Daniel Levin Becker, Ian Monk
• fleursdumal.nl magazine
More in: - Book News, - Book Stories, Art & Literature News, Dada, DADA, Dadaïsme, Georges Perec, Jef van Kempen, LITERARY MAGAZINES, Marcel Duchamp, OULIPO (PATAFYSICA), Surrealism, SURREALISM
---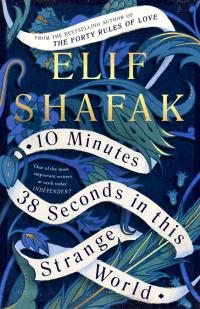 For Leila, each minute after her death brings a sensuous memory: the taste of spiced goat stew, sacrificed by her father to celebrate the long-awaited birth of a son; the sight of bubbling vats of lemon and sugar which the women use to wax their legs while the men attend mosque; the scent of cardamom coffee that Leila shares with a handsome student in the brothel where she works.

Each memory, too, recalls the friends she made at each key moment in her life – friends who are now desperately trying to find her. . .
Elif Shafak is an award-winning British-Turkish novelist and the most widely read female author in Turkey.
She writes in both Turkish and English, and has published seventeen books, eleven of which are novels. Her work has been translated into fifty languages. Shafak holds a PhD in political science and she has taught at various universities in Turkey, the US and the UK, including St Anne's College, Oxford University, where she is an honorary fellow. She is a member of World Economic Forum Global Agenda Council on Creative Economy and a founding member of the European Council on Foreign Relations (ECFR). An advocate for women's rights, LGBT rights and freedom of speech, Shafak is an inspiring public speaker and twice a TED global speaker, each time receiving a standing ovation.
Shafak contributes to many major publications around the world and she has been awarded the title of Chevalier des Arts et des Lettres. In 2017 she was chosen by Politico as one of the twelve people who would make the world better. She has judged numerous literary prizes and is chairing the Wellcome Prize 2019.
She lives in London and can be found at www.elifshafak.com
Twitter @Elif_Safak; Instagram @shafakelif
10 Minutes 38 Seconds in this Strange World
Elif Shafak (Author)
Hardcover
6 Jun 2019
320 pages
Publisher: Viking
Language: English
ISBN-10: 0241293863
ISBN-13: 978-0241293867
Dimensions: 13.8 x 2.7 x 20.4 cm
RRP: £14.99
# new books
Elif Shafak
10 Minutes 38 Seconds in this Strange World
• fleursdumal.nl magazine
More in: #Short Stories Archive, - Book News, - Book Stories, Archive S-T, Art & Literature News, PRESS & PUBLISHING, REPRESSION OF WRITERS, JOURNALISTS & ARTISTS
---
♦ Nexus-Symposium ♦ The Magic Mountain Revisited♦ Cultivating the Human Spirit in Dispirited Times
∗ Zaterdag 21 september 2019 ∗ 9.15 – 17.00 uur ∗ Nationale Opera & Ballet Amsterdam
'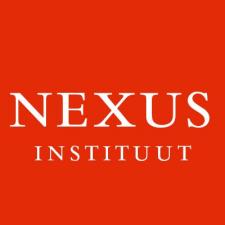 Intellectuele helderheid scheppen over het leven zelf', dat was de ambitie van Thomas Mann met zijn meesterwerk De toverberg.

In die geest brengt het Nexus Instituut inmiddels al een kwart eeuw de belangrijkste denkers en kunstenaars van over de hele wereld bijeen.

Om de 25e verjaardag in stijl te vieren, staat het bijzondere Nexus-symposium, 'The Magic Mountain Revisited', geheel in het teken van de thematiek en muziek uit De toverberg.
Als een hedendaagse Settembrini en Naphta gaan Bernard-Henri Lévy en Aleksandr Dugin met elkaar de strijd aan over Verlichting en anti-Verlichting.

Vervolgens discussiëren vooraanstaande intellectuelen en kunstenaars over leven, dood, cultuur en politiek; gevolgd door Toverberg-muziek verzorgd door de wereldberoemde tenor Ian Bostridge.

Ten slotte bespreekt een groep geëngageerde jongeren wat dit alles betekent voor hun generatie: wat voor Bildung krijgen zij, welke keuzes kunnen zij maken, wat zijn de uitdagingen voor de toekomst?
programma
9.15 uur Opening door Rob Riemen
9.30 uur Debat Bernard-Henri Lévy en Aleksandr Dugin
10.30 uur Koffiepauze
11.00 uur Eerste gespreksronde
12.45 uur Lunch
13.30 uur Muziek Ian Bostridge (zang) en Saskia Giorgini (piano)
14.15 uur Tweede gespreksronde
16.00 uur Einde zaalprogramma
17.00 uur Einde
Spreker(s)
Edoardo Albinati – Italiaanse romanschrijver
Ian Bostridge – wereldberoemd tenor
Antonio Damasio – hersenonderzoeker
Aleksandr Dugin – politiek filosoof en adviseur van Poetin
Rebecca Foon – componist en klimaatactivist
Saskia Giorgini – pianist
Intissar Kherigi – mensenrechtenactivist in Tunesië
Flavia Kleiner – politiek activist
Nadine Labaki – Libanees filmmaker
Bernard-Henri Lévy – Frankrijks bekendste publieke intellectueel
Joan Magrané Figuera – componist
Andrea Marcolongo – classica en schrijver
Celeste Marcus – student Joodse ideeëngeschiedenis
Sari Nusseibeh – Palestijns filosoof
Pamela Paul – hoofdredacteur New York Times Book Review
Jesse Paris Smith – musicus en klimaatactivist
Wojtek Wieczorek – student en dichter
Leon Wieseltier – publiek intellectueel
Nexus-Symposium
The Magic Mountain Revisited
Cultivating the Human Spirit in Dispirited Times
Zaterdag 21 september 2019
9.15 – 17.00 uur
Nationale Opera & Ballet Amsterdam
NEXUS INSTITUUT
Postadres
Nexus Instituut
Kollenbergweg 1
1101 AT AmsterdamTelefoon 085 0471229
E-mail info[at]nexus-instituut.nl
# meer informatie website NEXUS INSTITUUT
• fleursdumal.nl magazine
More in: # Music Archive, - Book News, - Book Stories, Art & Literature News, AUDIO, CINEMA, RADIO & TV, DICTIONARY OF IDEAS, Nexus Instituut
---
Op 24 augustus 2019 ontving kunstenaar René Daniëls (Eindhoven 1950) de Cultuurprijs van het Prins Bernhard Cultuurfonds Noord-Brabant. De jury wil René Daniëls eren voor zijn rijke oeuvre, maar zeker ook voor de aanhoudende invloed van zijn werk op jonge generaties kunstenaars.
Het Van Abbemuseum viert dit door een kleine selectie uit zijn oeuvre te tonen. Te zien zijn werken van 1984 tot heden.

Het betreft schilderijen uit de collectie van het museum, aangevuld met recent werk en werken van de Stichting René Daniëls. In vitrines worden notitieboeken, foto's en catalogi getoond.
René Daniels werd internationaal bekend in de jaren tachtig, toen de expressieve schilderkunst hoogtij vierde. Zijn werk onderscheidt zich door de bijzondere manier waarop hij speelt met woorden en beelden, waardoor meerdere betekenislagen ontstaan. Een bekend thema is de tentoonstellingsruimte, die hij transformeert tot zandloper of vlinderdasje.
In 1987, juist op het moment dat Daniëls internationaal grote bekendheid kreeg, werd hij getroffen door een hersenbloeding. Het bleef enige jaren stil rond hem, totdat hij eind jaren negentig opnieuw naar buiten trad. Aanvankelijk met tekeningen, maar vanaf 2006 ook met werken op doek.
In 2012 organiseerde het Van Abbe een grote tentoonstelling van zijn werk die ook in Reina Sofia in Madrid te zien was. Onlangs nog was een groot overzicht te zien in Wiels, Brussel en MAMCO, Genève.
René Daniëls (Eindhoven 1950) woont en werkt in Eindhoven. Het Van Abbemuseum organiseerde sinds 1978 verschillende tentoonstellingen van het werk van Daniëls en heeft werken van hem in zijn collectie. Bovendien beheert het museum sinds begin jaren negentig de werken van de Stichting René Daniëls.
tentoonstelling
René Daniëls
Laureaat Cultuurprijs Noord-Brabant
Nog te zien tot en met 15/09/2019
Van Abbemuseum
Bilderdijklaan 10
5611 NH Eindhoven
t: +31 (0)40 238 1000
f: +31 (0)40 246 06 80
e: info@vanabbemuseum.nl
 # Meer op website Van Abbe Museum  
René Daniëls
tentoonstelling
• fleursdumal.nl magazine
More in: Art & Literature News, Exhibition Archive, FDM Art Gallery, René Daniëls
---
Antony Kok (1882 – 1969)
Antony Kok, was met Theo van Doesburg en Piet Mondriaan oprichter en medewerker van het avant-gardistische kunsttijdschrift De Stijl (1917 – 1932). Hij was vooral actief als dichter en schrijver van aforismen.
---
Kees Verwey (1900 -1995)
Tijdens zijn leven, dat bijna een eeuw beslaat, maakte de kunstenaar verschillende ontwikkelingen in de schilderkunst mee. Al op jonge leeftijd kwam hij in aanraking met het werk van George Breitner en Floris Verster. Ook werd hij beïnvloed door Franse (post-)impressionisten en later door de moderne kunst van o.a. Karel Appel en Pablo Picasso. Omringd door de kunst van zijn idolen wordt in deze nieuwe tentoonstelling de enorme vaardigheid en veelzijdigheid van de schilder Verwey duidelijk.
Na hun ontmoeting (in Haarlem in 1953) verklaarde Kees Verwey:
'Antony Kok had me te pakken. Ruim een jaar ben ik met die ene man bezig geweest. Je zou zeggen dat zoiets ondenkbaar is, maar ik kon niet buiten de visie op die man. Het was een proces dat niet meer kon worden tegengehouden. Ik heb hem er wel eens over ondervraagd, toen zei hij: maar jij hebt die tekeningen niet gemaakt, ik heb ze gemaakt.'
In het eerste jaren van hun kennismaking maakte Verwey meer dan 30 portretten van Kok. De eerste serie zou begin jaren vijftig worden tentoongesteld in Amsterdam, Rotterdam en Haarlem. In 1955 was de serie uitgegroeid tot 40×1 en in Eindhoven te zien.
Lees meer over Kees Verwey, zijn vrienden en favoriete kunstenaars, zoals Karel Appel, Pablo Picasso, Edouard Vuillard, Floris Verster en Antony Kok in de bij de tentoonstelling verschenen publicatie: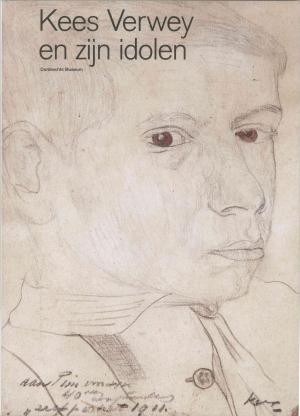 Kees Verwey
en zijn idolen
Dordrechts Museum
2019
ISBN 978-90-71722-30-1
Redactie: Laura van den Hout, Judith Spijksma, Linda Janssen
Publicatie ter gelegenheid van de tentoonstelling 'Kees Verwey en zijn idolen', die van 14 juli 2019 tot en met 5 januari 2020 plaatsvindt in het Dordrechts Museum. De tentoonstelling kwam tot stand in samenwerking met Stichting Kees Verwey.
I N H O U D
6
Max van Rooy
Portretten als stillevens en het atelier als goudmijn
12
Karlijn de Jong
De moeder van de moderne kunst
Kees Verwey en De Onafhankelijken
22
Tijdlijn
26
Barbara Collé
Kijk ik naar de een, dan vlamt de ander
Over kleurenparen in Moeders theetafel en Het gele jakje van Kees Verwey, en Stilleven met boeken van Henri Frédéric Boot
34
Iduna Paalman
Sigaretje
36
Ester Naomi Perquin
Bes
38
Maartje Smits
Door je kind getekend
40
Maarten Buser
Pirouettes draaien op een idee
Kees Verwey en de literatuur
46
Jorne Vriens
Gekoesterde intimiteit
50
Max van Rooy
De onderzoekende kracht van het kijken
54
Sascha Broeders
De kunstenaar en de museumdirecteur
Kees Verwey volgens Jup de Groot, voormalig directeur van het Dordrechts Museum
56
Hanneke van Kempen en Jef van Kempen
'Antony Kok had me te pakken'
66
Sandra Kisters
Het atelier van Kees Verwey – een kristal met vele facetten
75
Biografieën
76
Colofon
Tentoonstelling van 6 juli 2019 t/m 5 januari 2020
Kees Verwey en zijn idolen
Over Karel Appel, Pablo Picasso, Edouard Vuillard, Floris Verster, Antony Kok e.a.
Dordrechts Museum
Museumstraat 40, Dordrecht
3311 XP Dordrecht
www.dordrechtsmuseum.nl
'Antony Kok had me te pakken' sprak Kees Verwey
fleursdumal.nl magazine
More in: - Book News, - Book Stories, Antony Kok, Archive K-L, Archive W-X, Art & Literature News, Dada, DADA, De Stijl, Exhibition Archive, FDM Art Gallery, Hanneke van Kempen, Jef van Kempen, Kees Verwey, Kok, Antony, Piet Mondriaan, Theo van Doesburg
---
An exciting new collection of the essential writings of surrealism, the European avant-garde movement of the mind's deepest powers
Originating in 1916 with the avant-garde Dada movement at the famous Café Voltaire in Zurich, surrealism aimed to unleash the powers of the creative act without thinking. Max Ernst, André Breton, Tristan Tzara, Paul Éluard, Philippe Soupault, and Louis Aragon created a movement that spread wildly to all corners of the globe, inspiring not only poetry but also artists like Joan Miro and René Magritte and cinematic works by Antonin Artaud, Luis Bunuel, and Salvador Dalí.
As the editor, Mary Ann Caws, says, "Essential to surrealist behavior is a constant state of openness, of readiness for whatever occurs, whatever marvelous object we might come across, manifesting itself against the already thought, the already lived."
Here are the gems of this major, mind-bending aesthetic, political, and humane movement: writers as diverse as Aragon, Breton, Dalí, René Char, Robert Desnos, Mina Loy, Paul Magritte, Alice Paalen, Gisele Prassinos, Man Ray, Kay Sage, and Elsa von Freytag-Loringhoven are included here, providing a grand picture of this revolutionary movement that shocked the world.
Title: The Milk Bowl of Feathers
Subtitle: Essential Surrealist Writings
Edited by Mary Ann Caws
Publisher: New Directions
Title First Published 25 September 2018
Format Paperback $13.95
ISBN-10 0811227073
ISBN-13 9780811227070
128 pages
# more books
The Milk Bowl of Feathers.
Essential Surrealist Writings
Edited by Mary Ann Caws
•fleursdumal.nl magazine
More in: - Book News, Art & Literature News, Artaud, Antonin, Dada, DADA, Dadaïsme, Desnos, Robert, Freytag-Loringhoven, Elsa von, Loy, Mina, Surrealism, SURREALISM, Surrealisme, Tzara, Tristan
---
Founded in 2004, Edinburgh Art Festival is the platform for the visual arts at the heart of Edinburgh's August festivals,

bringing together the capital's leading galleries, museums and artist-run spaces in a city-wide celebration of the very best in visual art.
Each year, the Festival features leading international and UK artists alongside the best emerging talent, major survey exhibitions of historic figures, and a special programme of newly commissioned artworks that respond to public and historic sites in the city.

The vast majority of the festival is free to attend. Find out more about our programme and previous Festivals on the website.
# Website Edinburgh Art Festival 2019
Edinburgh Art Festival 25 July—25 August 2019
• fleursdumal.nl magazine
More in: Art & Literature News, AUDIO, CINEMA, RADIO & TV, Exhibition Archive, Literary Events, MUSIC, Street Art, STREET POETRY, THEATRE
---
Kate Tempest is een Londense rapper, dichter en toneelschrijfster. Ze bracht al twee soloalbums uit, namelijk 'Everybody Down' in 2014 en 'Let Them Eat Chaos' in 2016, beiden werden genomineerd voor een Mercury Prize.
Ook bracht ze meerdere dichtbundels en een roman uit en schreef ze drie toneelstukken, maar nu is het tijd voor haar derde album.
Net als haar vorige twee albums zal 'The Book Of Traps And Lessons' een narratief karakter kennen en bestaan uit meerdere nummers die bedoeld zijn om in één zitting te beluisteren.

Tempest werkte de afgelopen vijf jaar aan dit album.
Nadat producer Rick Rubin contact met haar zocht, maakte ze enkele demo's, maar die sloten niet aan bij wat de twee samen wilden maken.

Daarom werd het maken van 'The Books Of Traps And Lessons' even op pauze gezet en verscheen 'Let Them Eat Chaos' eerder (in 2016).
Ondertussen werd er langzaam doorgewerkt aan het album, samen met Rubin trad Tempest in detail en ging op zoek naar de kern van haar werk, de tekst die los kwam te staan van de beat.

Het is dan ook niet gek dat we op dit album minder begeleidende muziek horen dan op haar eerdere twee albums.
Kate Tempest hoopt dat mensen zich met het album zullen vereenzelvigen en als gevolg beter met zichzelf en met anderen gaan verbinden.
Tracklist
1. Thirsty
2. Keep Moving Don't Move
3. Brown Eyed Man
4. Three Sided Coin
5. I Trap You
6. All Humans Too Late
7. Hold Your Own
8. Lessons
9. Firesmoke
10. Holy Elixir
11. People's Faces
Artiest: Kate Tempest
Releasedatum: 14 juni 2019
Label: Universal Music
EAN 0602577583872
CD (ALBUM)
Standard Edition
1 disk
Speelduur 45:00
Stereo
Taal: Engels
Alternative Hip hop
# more on website kate tempest
# New CD
Kate Tempest
Book of Traps and Lessons
2019
• fleursdumal.nl magazine
More in: # Music Archive, #Archive A-Z Sound Poetry, Archive S-T, Archive S-T, Art & Literature News, AUDIO, CINEMA, RADIO & TV, Kate Tempest, Poetry Slam, STREET POETRY, Street Poetry, Tempest, Kate
---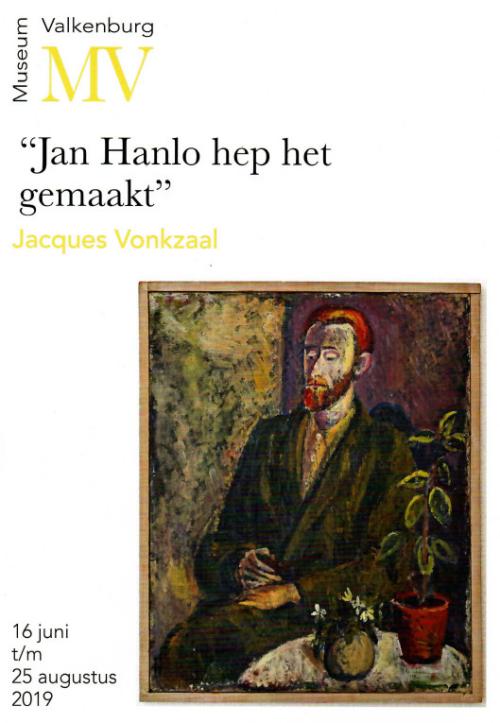 Op 16 juni 2019 was het vijftig jaar geleden dat de dichter Jan Hanlo overleed. Museum Valkenburg gedenkt Jan Hanlo met een mooie expositie van zijn werk in de Jacques Vonkzaal.
Afgelopen maanden heeft een werkgroep van Jan Hanlo-kenners – dichter en letterkundige Wiel Kusters, Ser J.L. Prop en Jan Schurgers – met vertegenwoordigers van het museum de tentoonstelling voorbereid. Stukken uit de nalatenschap van Hanlo in het Literatuurmuseum in Den Haag zijn doorvorst en geselecteerd. Niet alleen zijn literaire werk is vertegenwoordigd, ook zijn er aquarellen en kindertekeningen van Jan Hanlo te zien. Prof. Wiel Kusters noemt de expositie een waardige hommage aan een groot en oorspronkelijk dichter.
Johannes Bernardus Maria Raphaël Hanlo (1912–1969) woonde een groot deel van zijn leven in Valkenburg. Hij werd in 1912 geboren in Bandung, het toenmalige Nederlands Indië. Zijn vader was voorzitter van de Landraad in Bandung, zijn moeder dochter van een Deurnese gemeente arts. Nog in het jaar van zijn geboorte scheidden zijn ouders en kwam moeder met Jan terug naar Deurne.

In 1927 namen ze hun intrek in Valkenburg. Jan werd als 15-jarige ingeschreven op het Sint Bernardinuscollege in Heerlen. Als scholier schreef hij al zijn eerste gedichten. Na het eindexamen volgde een studie M.O. Engels en in 1942 ging hij psychologie studeren in Amsterdam. Tot 1958 werkte Hanlo als leraar Engels aan Instituut Schoevers in Amsterdam. Door ziekte van zijn moeder besloot hij definitief naar Valkenburg terug te keren. Na haar overlijden bleef hij tot zijn dood in Valkenburg wonen, in het poortwachtershuisje van Geerlingshof in Strabeek.
De tentoonstelling in Museum Valkenburg bestaat uit documenten, foto's en teksten, afkomstig uit de collectie van het Literatuurmuseum in Den Haag en uit particuliere verzamelingen.
Tot en met zondag 25 augustus 2019 in Museum Land van Valkenburg, Valkenburg (LB): 'Jan Hanlo hep het gemaakt'.

Museum Land van Valkenburg
Grotestraat Centrum 31
6301 CW Valkenburg
+31 43 601 6394
Website: https://www.museumvalkenburg.nl/
• fleursdumal.nl magazine
More in: #Archive A-Z Sound Poetry, *Concrete + Visual Poetry F-J, - Book Stories, Archive G-H, Archive G-H, Art & Literature News, Hanlo, Jan, Literary Events
---
Elke zomer opnieuw slaat het Kunstenfestival van Watou haar tenten op in het gelijknamige kunstdorpje aan de Franse grens. Dichters en beeldend kunstenaars, aanstormend talent en gevestigde waarden, kunstwerken uit binnen- en uit buitenland strijken er neer en vormen een bijzonder kunstenparcours.

Het dorp is de setting en biedt een tiental karakteristieke locaties als tentoonstellingsruimte: een voormalig klooster, een oude boerderij of de kelder van een brouwerij. De wisselwerking tussen die verrassende, nostalgische ruimtes met hedendaagse beeldende kunst en poëzie zorgt telkens weer voor een unieke kunstbeleving. Zomeren in Watou is dan ook prikkelen en onthaasten tegelijk. Kleine momenten van gelukzaligheid.
Iedere editie van het Kunstenfestival kadert in een ander thema, waarrond intendant Jan Moeyaert en poëziecurator Willy Tibergien beeld en taal samenbrengen. Schrijvers, dichters en kunstenaars palmen gedurende een zomer het dorp in en bieden de bezoekers een caleidoscoop aan inzichten en perspectieven rond een bepaald onderwerp.
Voor het zesde jaar op rij start een bezoek aan Kunstenfestival Watou in het Festivalhuis op het Watouplein. U vindt er niet alleen het onthaal en de festivalshop, maar kan er ook terecht voor alle info over de projecten die in de kantlijn van het Kunstenfestival groeien. Zo kijken we er in onze Blauwe kamer zoals elk jaar even binnen in het hoofd van een creatieve maker, focussen we in de boekshop extra op poëzie en literatuur en starten en eindigen onze jongste bezoekers hier het kinderparcours. Wie graag even de rust opzoekt, is welkom onder onze treurwilg in de Festivaltuin.
Kunstenfestival Watou, dat is kunst kijken en poëzie proeven op spannende locaties, ook voor ons jongste publiek. Het centrale thema van de tentoonstelling, en dan specifiek de zin 'niets bestaat dat niet iets anders aanraakt', keert dan ook terug in het kinderparcours.

Auteur Anne-Marie Van Herck en illustratrice Inge Bogaerts ontwikkelden op basis van hun boekenreeks Adem in, adem uit, een belevingsinstallatie in de Parochiezaal waar families even tot rust kunnen komen en contact kunnen maken met zichzelf en elkaar.
De installatie helpt om plaats te maken in onze hoofden voor de dingen die er echt toe doen. Het eerste boek in de reeks heet Reis in de aarde, en ook dat vindt een plaats op het parcours, in de veranda van het Festivalhuis. Daar werd een luisterplek ingericht waar kinderen zich nog eens kunnen verdiepen in hun innerlijke gevoelswereld.
Om het educatieve luik verder wat extra kleur te geven, maakte Inge Bogaerts op vraag van Kunstenfestival Watou ook een gidsend boekje vol verbinding en rust. Aan de hand van allerlei leuke denk- en doe-opdrachten gaan de kinderen samen met hun gidsen Ti, Mo en Thé op wandel langsheen de kunstwerken op het parcours. Wie de opdrachten tot een goed einde brengt, komt bovendien ook steeds dichterbij de schatkist…
De afgelopen edities van Kunstenfestival Watou groeide er ook gestaag een nieuwe poëtische lijn in het dorp. Ook dit jaar selecteerde poëziecurator Willy Tibergien gedichten van gevestigde waarden in het Nederlandstalig poëzielandschap om hen een permanente plaats te geven in Watou. Aan het werk van Eddy van Vliet, Paul Snoek, Remco Campert, Hugues C. Pernath, Jean-Claude Pirotte, Leo Vroman, Miriam Van hee, Stefan Hertmans, Gerrit Kouwenaar en Marc Insingel, Leonard Nolens, Christine D'Haen, Joost Zwagerman, Jotie T'Hooft, Charles Ducal en Luuk Gruwez, Anna Enquist, Eva Gerlach en Frans Deschoemaeker wordt dit jaar werk van Eriek Verpale, Menno Wigman en Herman De Coninck toegevoegd.
Tentoonstelling
Poëzie
Catalogus
Zomerzinnen
Kantlijnen
Kinderparcours
Kunstenfestival Watou 2019 vindt plaats van 29 juni tot en met 1 september
Open # woensdag tot zondag van 11u tot 19u # maandag en dinsdag gesloten, behalve op feestdagen
Adres # Watouplein 12 # 8978 Watou # Poperinge (België)
Meer informatie
# website kunstenfestival watou
• fleursdumal.nl magazine
More in: #Archive A-Z Sound Poetry, #Archive Concrete & Visual Poetry, - Book News, Art & Literature News, AUDIO, CINEMA, RADIO & TV, Exhibition Archive, Historia Belgica, Visual & Concrete Poetry, Watou Kunstenfestival
---
Older Entries »
« Newer Entries
Thank you for reading FLEURSDUMAL.NL - magazine for art & literature