– Bookstores
«« Previous page
·
Amélie Nothomb: Les Prénoms épicènes
·
Ellebogen van Fatma Aydemir. Een roman als een mokerslag
·
Luigi Zoja: Paranoïa. La folie qui fait l'histoire
·
Norah Lange: People in the Room. A novel
·
Correspondence Pablo Picasso and Gertrude Stein
·
Mirjam Van Hengel: Een knipperend ogenblik. Biografie Remco Campert
·
K. Schippers: Straks komt het. Roman
·
François Cheng: Enfin le royaume. Quatrains
·
Poso Wells by Gabriela Alemán
·
Maylis de Kerangal: Un monde à portée de main
·
The Disappearing Room by Mara Bergman
·
Alessandro Baricco: Smith & Wesson
Et puis, pas de rentrée littéraire sans Amélie Nothomb ! Vous le savez : Amélie Nothomb est la marraine de cette émission.

Elle sera donc à mes côtés pour ce premier rendez-vous de la saison et évoquera son 27ème roman, « Les prénoms épicènes » (Albin Michel), l'histoire d'une relation père-fille dans laquelle la frontière entre l'amour et la haine se montre particulièrement ténue.
La Grande Librairie
Depuis 1992 et Hygiène de l'assassin, tous les livres d'Amélie Nothomb ont été publiés aux éditions Albin Michel. Elle a reçu, entre autres, le prix Chardonne, le Grand prix du roman de l'Académie française, le prix de Flore, et le Grand prix Jean Giono pour l'ensemble de son oeuvre. Ses oeuvres sont traduites dans 40 langues, des U.S.A. au Japon.
Amélie Nothomb est un écrivain belge de langue française. Elle est né le 13 août 1967 à Kobe, au Japon, où son père, le baron Patrick Nothomb, fut ambassadeur de Belgique. Belgique, qu'elle ne connaîtra qu'à 17 ans, pour y terminer ses études de philologie romane à l'Université libre de Bruxelles.
Depuis 1992, Amélie Nothomb publie aux éditions Albin Michel un roman par an.
Amélie Nothomb
Les Prénoms épicènes
Édition brochée
€17.50
22 Août 2018
130mm x 200mm
Broché: 162 pages
Editeur : Albin Michel
Collection : A.M. ROM.FRANC
Langue : Français
ISBN-10: 2226437347
ISBN-13: 978-2226437341
Dimensions du produit: 13 x 1,5 x 20,4 cm
Littérature française
Éditeur Albin Michel
Nombre de pages 162
Langue français
new books
fleursdumal.nl magazine
More in: - Book News, - Bookstores, Archive M-N, Archive M-N, Art & Literature News, Maison de la Poésie
---
Een jonge Turks-Duitse duwt een Duitser voor de metro. Hij sterft, zij voelt geen berouw. Warm en vurig vertelt Fatma Aydemir over diegenen die tussen culturen en landen leven en hun plaats op de wereld zoeken.

Ze is zeventien. Ze is in Berlijn geboren. Ze heet Hazal Akgündüz. Er werd haar beloofd dat ze alles kon worden wat ze maar wou. Maar steeds opnieuw moet ze opboksen tegen vooroordelen en discriminatie.
Tot ze op een nacht te veel gedronken heeft en een Duitse student die haar uitdaagt, voor de metro duwt. Als de politie haar achterna zit vlucht Hazal naar Istanbul, waar ze nooit eerder is geweest. Ze ziet op krantenfoto's de grijns op haar gezicht terwijl ze de jongen aanvalt maar voelt geen berouw.
Ellebogen is een urgent, gewaagd en onverzoenlijk verhaal over de woede van een migrantendochter in een Europa waar ze zich nooit helemaal thuis voelde.
Fatma Aydemir (1986) is de dochter van Turkse gastarbeiders. Ze heeft Duits en Amerikanistiek gestudeerd en werkt als redacteur voor de krant Taz. Haar controversiële debuutroman Ellebogen werd meteen een fenomeen in Duitsland. Op 11 maart 2017 kopte de Volkskrant al: 'Over dit debuut schrijven alle Duitse kwaliteitskranten'. Aydemir neemt met regelmaat deel aan het publieke debat over integratie in Duitsland.
"'Ellebogen is een stomp in de maag. Of beter gezegd, twee. Eén voor de misogyne Turkse gemeenschap. En één voor de huichelarij van onze o zo liberale samenleving.'" – Süddeutsche Zeitung
Titel: Ellebogen
Auteur: Fatma Aydemir
Vertaler(s): Marcel Misset
240 pagina's
€ 19,99
Uitgever: Signatuur
2017
ISBN: 978-90-5672-590-7
NUR: 302
new books
fleursdumal.nl magazine
More in: - Book News, - Bookstores, Archive A-B, Art & Literature News, Galerie Deutschland
---
Le paranoïaque est souvent convaincant. Charismatique, même. La folie qui l'habite ne se manifeste pas au premier coup d'œil. Incapable de regarder en lui, il part de la certitude inébranlable que le mal vient toujours des autres.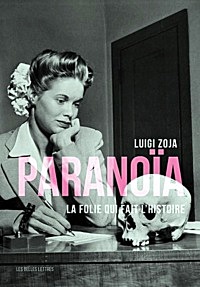 Un mécanisme insensé mais qui ne perd jamais l'apparence de la raison.
Une « folie lucide » dépourvue de toute dimension morale, qui représente un danger pour la société. Car la paranoïa atteint une intensité explosive dès qu'elle sort de la pathologie individuelle pour contaminer la masse. Elle peut alors marquer l'histoire de son empreinte, du massacre des Indiens d'Amérique à la Grande Guerre en passant par les pogroms, les totalitarismes monstrueux du XXe siècle et les guerres préventives des démocraties de notre temps. Il manquait une étude globale sur ce mal collectif, à cheval entre psychiatrie et histoire.
Pour la première fois, le psychanalyste Luigi Zoja explore la dynamique, la perversité, l'absurdité mais aussi la puissance de cette contamination psychique à grande échelle. De quoi nous faire regarder d'un autre œil des événements que nous pensions connaître. Des horreurs définitivement révolues ? Rien n'est moins sûr. La lumière de la conscience n'est jamais totale, ni définitive. La paranoïa peut encore affirmer à bon droit : « L'histoire, c'est moi. »
Luigi Zoja, intellectuel italien, sociologue et avant tout psychanalyste jungien, vit et travaille à Milan ; il a notamment été président de l'Association internationale de psychologie analytique (IAAP). Dans ses nombreux ouvrages, il analyse les travers collectifs des sociétés contemporaines, en les mettant en perspective dans la longue durée culturelle. Il a publié Le Père. Le geste d'Hector envers son fils. Histoire culturelle et psychologique de la paternité (coédition Les Belles Lettres / La Compagnie du Livre rouge, 2015).
Luigi Zoja
Paranoïa.
La folie qui fait l'histoire
Traduit de l'italien par Marc Lesage
Langue: Français
Société d'édition Les Belles Lettres Paris
540 pages
Bibliographie
Livre broché
15.1 x 21.6 cm
Parution : 15/06/2018
Langue : Français
ISBN-10: 2251448152
ISBN-13: 978-2251448152
CLIL : 3378
€25,90
new books
Luigi Zoja – Paranoïa
fleursdumal.nl magazine
More in: - Book News, - Bookstores, Archive Y-Z, Art & Literature News, DRUGS & MEDICINE & LITERATURE, Psychiatric hospitals
---
A young woman in Buenos Aires spies three women in the house across the street from her family's home. Intrigued, she begins to watch them. She imagines them as accomplices to an unknown crime, as troubled spinsters contemplating suicide, or as players in an affair with dark and mysterious consequences.
Lange's imaginative excesses and almost hallucinatory images make this uncanny exploration of desire, domestic space, voyeurism and female isolation a twentieth century masterpiece. Too long viewed as Borges's muse, Lange is today recognized in the Spanish-speaking world as a great writer and is here translated into English for the first time, to be read alongside Virginia Woolf, Clarice Lispector and Marguerite Duras.
Born in 1905 to Norwegian parents in Buenos Aires, Norah Lange was a key figure in the Argentinean avant-garde of the early to mid-twentieth century. Though she began her career writing poetry in the ultraísta mode of urban modernism, her first major success came in 1937 with her memoir Notes from Childhood, followed by the companion memoir Before They Die, and the novels People in the Room and The Two Portraits.
She contributed to the magazines Proa and Martín Fierro, and was a friend to figures such as Jorge Luis Borges, Pablo Neruda, and Federico García Lorca. From her teenage years, when her family home became the site of many literary gatherings, Norah was a mainstay of the Buenos Aires literary scene, and was famous for the flamboyant speeches she gave at parties in celebration of her fellow writers. She traveled widely alone and with her husband, the poet Oliverio Girondo, always returning to Buenos Aires, where she wrote in the house they shared, and where they continued to host legendary literary gatherings. She died in 1972.
Charlotte Whittle has translated works by Silvia Goldman, Jorge Comensal, and Rafael Toriz, among others. Her translations, essays, and reviews have appeared in publications including Mantis, The Literary Review, The Los Angeles Times, Guernica, Electric Literature, BOMB, and the Northwest Review of Books. Originally from England and Utah, she has lived in Mexico, Peru, and Chile, and is now based in New York. She is an editor at Cardboard House Press, a bilingual publisher of Spanish and Latin American poetry.
"Deathly scenes from a wax museum come to life, in a closed, feminine world."  – César Aira
People in the Room
Author: Norah Lange
Translator: Charlotte Whittle
Introduced by César Aira
Language: English
Original language: Spanish
Publisher: And Other Stories
Format: paperback
Publication date: 9 August 2018
ISBN: 9781911508229
Availability: World
Number of pages: 176
Price: €11.09
new books
novel Norah Lange (1905 – 1972)
fleursdumal.nl magazine
More in: - Book News, - Bookstores, Archive K-L, Art & Literature News, Borges J.L., Garcia Lorca, Federico, Libraries in Literature, LITERARY MAGAZINES, Neruda, Pablo
---
Pablo Picasso and Gertrude Stein. Few can be said to have had as broad an impact on European art in the twentieth century as these two cultural giants.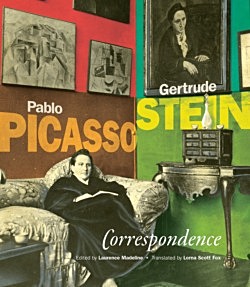 Pablo Picasso, a pioneering visual artist, created a prolific and widely influential body of work.
Gertrude Stein, an intellectual tastemaker, hosted the leading salon for artists and writers between the wars in her Paris apartment, welcoming Henri Matisse, Ernest Hemingway, and Ezra Pound to weekly events at her home to discuss art and literature.
It comes as no surprise, then, that Picasso and Stein were fast friends and frequent confidantes. Through Picasso and Stein's casual notes and reflective letters, this volume of correspondence between the two captures Paris both in the golden age of the early twentieth century and in one of its darkest hours, the Nazi occupation through mentions of dinner parties, lovers, work, and the crises of the two world wars. Illustrated with photographs and postcards, as well as drawings and paintings by Picasso, this collection captures an exhilarating period in European culture through the minds of two artistic greats.
Correspondence
Pablo Picasso and Gertrude Stein
Paper $27.50
ISBN: 9780857425850
Published September 2018
Cloth $29.95
ISBN: 9781905422913
Published November 2008
Distributed for Seagull Books
Edited by Laurence Madeline.
Translated by Lorna Scott Fox.
390 pages
Biography and Letters
Illustrations
new books
Pablo Picasso and Gertrude Stein
fleursdumal.nl magazine
More in: - Book News, - Bookstores, Archive O-P, Archive S-T, Art & Literature News, Gertrude Stein, Pablo Picasso, Stein, Gertrude
---
'Eigenlijk wil ik gewoon elke morgen wakker worden en niks weten en gaan schrijven.'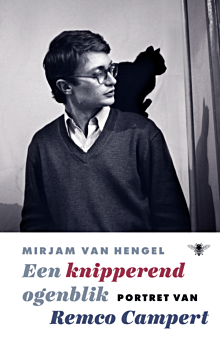 Dat zegt Remco Campert, de virtuoos terloopse dichter die altijd zijn vinger aan de pols van de tijd heeft gehouden.
Het verhaal van zijn leven loopt van de naoorlogse avant-garde via feestende jongeren rond het Vondelpark en toenemende publieke zichtbaarheid naar de stilte van een werkkamer. Er was de afwezige vader, er kwamen en gingen grote liefdes, maar altijd bleef het schrijven, dicht op de eigen huid.
Mirjam van Hengel, die eerder het succesvolle Hoe mooi alles (2014) publiceerde over de liefde tussen Leo en Tineke Vroman, sprak wekelijks met Campert en kreeg inzage in al zijn papieren.
Ze schreef een portret over de man die al meer dan een halve eeuw het Nederlandse literaire landschap kleurt, die even graag alleen is als in gezelschap, even lui als productief, even opgeruimd als melancholiek, even betrokken bij de wereld als onverstoorbaar zichzelf.
Mirjam van Hengel (1967) studeerde Nederlandse letterkunde aan de Universiteit Utrecht. Ze was jarenlang redacteur bij uitgeverij Van Oorschot en uitgeverij Querido en is poëzieprogrammeur bij onder meer De Nieuwe Liefde. In 2014 verscheen haar boek Hoe mooi alles. Leo en Tineke Vroman, een liefde in oorlogstijd, dat lovend werd ontvangen en bewerkt tot theaterstuk.
Remco Campert (1929) is dichter, romancier en columnist. Voor zijn poëzie ontving hij onder meer de Reina Prinsen Geerligsprijs, de Poëzieprijs van de gemeente Amsterdam, de Jan Campertprijs, de P.C. Hooft-prijs en De Gouden Ganzenveer. In 2015 werd hij bekroond met de Prijs der Nederlandse Letteren. De vader van Remco Campert was de dichter Jan Campert, die 'Het Lied der Achttien Dooden' schreef, zijn moeder de actrice Joeki Broedelet. Voorjaar 1950 richt Remco Campert met Rudy Kousbroek het tijdschrift Braak op. In juli van hetzelfde jaar wordt de redactie uitgebreid met Lucebert en Bert Schierbeek. Na het verschijnen van de bloemlezing Atonaal in 1951, onder redactie van Simon Vinkenoog, worden de daarin opgenomen dichters onder wie Gerrit Kouwenaar, Jan G. Elburg en Hugo Claus, aangeduid als de Vijftigers.
Remco Camperts verhalen en romans worden gewaardeerd door een groot publiek en boeken als Het leven is vurrukkulluk (1961) en Tjeempie! of Liesje in luiletterland (1968) staan nog steeds op de leeslijsten.
In 1976 ontvangt hij de P.C. Hooftprijs voor zijn poëzie: 'Het hele poëtische oeuvre van Remco Campert overziend, is de jury onder de indruk gekomen van de persoonlijke kroniek van de jaren 1950-1970 die erin is neergeschreven. De hachelijke en belachelijke feiten van deze levensperiode zijn door de dichter onvergetelijk geboekstaafd.'
Van 1989 tot 1995 leest Campert met Jan Mulder en Bart Chabot in theaters voor uit eigen werk. Van 1996 tot 2006 schrijft Campert samen met Mulder een gezamenlijke column op de voorpagina van de Volkskrant, CaMu. Sinds 2012 heeft hij in deze krant een eigen wekelijkse column en daarnaast zijn 'Somberman', over het gelijknamige personage dat hij voor het eerst opvoerde in Somberman's actie, het Boekenweekgeschenk van 1985. In 2004 verscheen Een liefde in Parijs, zijn eerste roman in meer dan tien jaar, die zeer lovend werd besproken en uitgroeide tot een grote bestseller. Het Parool schreef: 'Hier is de meester aan het werk.' In 2006 volgde Het satijnen hart, een weemoedig portret van een schilder die tot op hoge leeftijd niet kan kiezen tussen liefde en kunst.
De afgelopen vijf jaar verschenen onder meer de roman Hôtel du Nord (2013), de dichtbundels Licht van mijn leven (2014, met litho's van Ysbrant) en Verloop van jaren: 40 poëtische notities (2015). Het fotoboek De ziel krijgt voeten (2013), maakte hij met zijn dochter Cleo Campert. Zijn verzamelde columns voor de Volkskrant zijn te lezen in Het verband tussen de dingen ben ik zelf (2012), Te vroeg in het seizoen (2014), Vandaag ben ik een lege kartonnen doos (2015), Zonder roken bij mij geen poëzie (2016) en Somberman op drift (2016). In 2016 verscheen eveneens Campert & Campert, een bundeling van alle stukken van Remco én zijn vader Jan Campert in Elsevier. Recent verscheen de dichtbundel Open ogen (2018).   (Bron: Bezige Bij)
Titel: Een knipperend ogenblik.
Portret van Remco Campert
Auteur: Mirjam Van Hengel
Biografie
Taal: Nederlands
Uitgever: Bezige Bij, De
Druk: 1e
Aantal pagina's 512
Uitvoering: Gebonden
Verschenen: 23 augustus 2018
Presentatie: 5 september 2018
ISBN 9789403122908
€ 29,99
new books
portret van Remco Campert
fleursdumal.nl magazine
More in: #Biography Archives, - Book News, - Bookstores, Archive C-D, Archive G-H, Art & Literature News, Campert, Remco, Remco Campert
---
De bevrijding door de ogen van de negenjarige K. Schippers – I got rhythm, het kaalscheren van meisjes, het schieten op de Dam.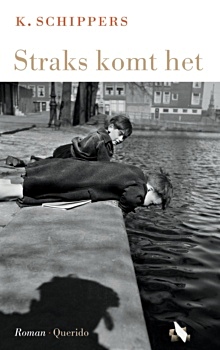 In de bioscoop is hij zo kapot van George Gershwin dat hij hem gaat zoeken in New York, je hoort het vluchten, in elke song. Later volgt hij Kurt Schwitters, op de vlucht voor de nazi's in Noorwegen, je ziet het aan ieder werk.
De reizen vervlecht hij met zijn jeugdherinneringen aan de oorlog en flarden familiegeschiedenis. De routes van zijn jeugd en de routes van zijn idolen, begeleid door de crooners van het American Songbook.
K. Schippers (Amsterdam, 1936) is schrijver, dichter, essayist en kunstcriticus. Hij heeft een omvangrijk oeuvre op zijn naam staan, dat bestaat uit romans, poëzie, essays, verhalen & beschouwingen, en een enkel kinderboek. Al vroeg werd hij bekend door het literaire tijdschrift Barbarber, dat hij in 1958 samen met J. Bernlef en G. Brands oprichtte. Hij introduceerde de readymade als poëzievorm. Van het cultureel tijdschrift Hollands Diep, dat van 1975 tot 1977 bestond, was hij een van de oprichters en eerste redacteuren.
Zijn werk is veel gelauwerd. Voor zijn poëzie ontving hij in 1996 de P.C. Hooftprijs. Een jaar later kreeg hij de Pierre Bayle-Prijs voor zijn kunstkritieken. Zijn roman Poeder en wind (1996) werd genomineerd voor de Generale Bank Literatuurprijs; de roman Waar was je nou (2005) werd bekroond met de Libris Literatuur Prijs en groeide uit tot een bestseller. Hij is de schrijver van Buiten beeld, het Poëziegeschenk van de Poëzieweek 2014.
Auteur: K. Schippers
Titel: Straks komt het
Literaire roman
Uitgeverij: Querido
Publicatiedatum: 28-08-2018
Omvang; 252 pagina's
Bindwijze: Paperback
Taal Nederlands
Met illustraties
Afmetingen: 21,5 x 13,5 x 2,4 cm
Druk: 1e druk
ISBN: 9789021412399
NUR: 301
Prijs: € 20,00
new books
K. Schippers – Straks komt het
fleursdumal.nl magazine
More in: - Book News, - Bookstores, Archive S-T, Art & Literature News, K. Schippers, Schippers, K.
---
Forme brève, mais moins abrupte que le haïku, le quatrain ne s'en tient pas au lapidaire, il sait donner du rythme à la pensée, à l'émotion, à la surprise, il sait initier un questionnement, amorcer une méditation, esquisser un chant.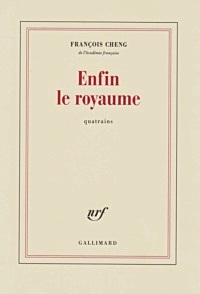 À la suite des poètes chinois des origines, mais aussi d'Omar Khayyâm et d'Emily Dickinson, François Cheng atteste ici du pouvoir singulier de ce mode d'expression resserré, pourtant si peu enclos, si ouvert aux résonances, aux errances fertiles, voire à une manière salutaire d'envoûtement simple.
François Cheng (1929) de l'Académie française (2002) – Grand prix de la Francophonie de l'Académie française (2001)
François Cheng
Enfin le royaume. Quatrains
Collection Blanche, Gallimard
Parution : 08-02-2018
160 pages
140 x 205 mm
Genre : Poésie: Littérature française
Époque : XXe-XXIe siècle
ISBN : 9782072767449
Gencode : 9782072767449
Code distributeur : G01421
Prix: €15,00
new poetry François Cheng
fleursdumal.nl
More in: - Book News, - Bookstores, Archive C-D, Archive C-D, Art & Literature News
---
Celebrated Ecuadorian author Gabriela Alemán's first work to appear in English: a noir, feminist eco-thriller in which venally corrupt politicians and greedy land speculators finally get their just comeuppance!
"The story is a condemnation not only of the corrupt businessmen and the criminal gangs that rule Poso Wells but also of the violence against women that plagues Latin America's real slums." –– The New Yorker
In the squalid settlement of Poso Wells, women have been regularly disappearing, but the authorities have shown little interest. When the leading presidential candidate comes to town, he and his entourage are electrocuted in a macabre accident witnessed by a throng of astonished spectators. The sole survivor—next in line for the presidency—inexplicably disappears from sight.
Gustavo Varas, a principled journalist, picks up the trail, which leads him into a violent, lawless underworld. Bella Altamirano, a fearless local, is on her own crusade to pierce the settlement's code of silence, ignoring repeated death threats. It turns out that the disappearance of the candidate and those of the women are intimately connected, and not just to a local crime wave, but to a multinational magnate's plan to plunder the country's cloud forest preserve.
Title: Poso Wells
Author: Gabriela Alemán
Translated by Dick Cluster
Publisher City Lights Publishers
Format Paperback
ISBN-10 0872867552
ISBN-13 9780872867550
Publication Date 14 August 2018
Main content page count 160
List Price $14.95
new books
fleursdumal.nl magazine
More in: - Book News, - Bookstores, Archive A-B, Art & Literature News
---
«Paula s'avance lentement vers les plaques de marbre, pose sa paume à plat sur la paroi, mais au lieu du froid glacial de la pierre, c'est le grain de la peinture qu'elle éprouve.
Elle s'approche tout près, regarde : c'est bien une image. Étonnée, elle se tourne vers les boiseries et recommence, recule puis avance, touche, comme si elle jouait à faire disparaître puis à faire revenir l'illusion initiale, progresse le long du mur, de plus en plus troublée tandis qu'elle passe les colonnes de pierre, les arches sculptées, les chapiteaux et les moulures, les stucs, atteint la fenêtre, prête à se pencher au-dehors, certaine qu'un autre monde se tient là, juste derrière, à portée de main, et partout son tâtonnement lui renvoie de la peinture. Une fois parvenue devant la mésange arrêtée sur sa branche, elle s'immobilise, allonge le bras dans l'aube rose, glisse ses doigts entre les plumes de l'oiseau, et tend l'oreille dans le feuillage.»
Maylis de Kerangal- Grand prix de Littérature Henri-Gal de l'Académie française (2014)
Maylis de Kerangal
Un monde à portée de main
Collection Verticales, Gallimard
Parution : 16-08-2018
288 pages
140 x 205 mm
Genre : Romans
Littérature française
Époque : XXIe siècle
ISBN : 9782072790522
Gencode : 9782072790522
Code distributeur : G01921
Prix €20,00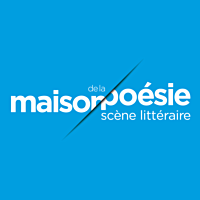 À lire –
Maylis de Kerangal, Un monde à portée de main, Verticales, 2018 –
Maison de la Poésie Paris –
Lundi 24 septembre 2018 – 20H00
Maylis de Kerangal
Un monde à portée de main
Lecture par l'auteure
En 2007, Paula quitte Paris et ses parents pour suivre l'enseignement de " la dame au col roulé noir " dans une école réputée de Bruxelles. Elle va apprendre l'art du trompe-l'œil. Jour après jour, nuit après nuit, dans le minuscule appartement qu'elle partage avec Jonas, Paula va copier, reproduire sans relâche et jusqu'à épuisement toutes les nuances du marbre, toutes les essences de bois. Après les mois d'apprentissage se succèdent les années de formation : Paula voyage et côtoie la beauté de l'art. Un jour, elle est engagée dans le vaste projet de Lascaux IV. Les premiers souffles de l'humanité « à portée de main », elle découvre les origines du monde. L'art de l'énumération devient poésie dans ce roman d'apprentissage, le sixième de Maylis de Kerangal qui montre une fois encore comment s'approprier le monde en le nommant.
Maison de la Poésie
Adres: 157 Rue Saint-Martin, 75003 Paris
maisondelapoesieparis.com
new books
lecture
fleursdumal.nl magazine
More in: - Book News, - Bookstores, Archive K-L, Art & Literature News, Maison de la Poésie
---
In Mara Bergman's first full collection, the poet travels from the tenements of New York City to the Sussex countryside, from childhood to motherhood, and beyond.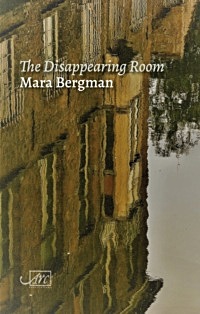 Through a wide range of subjects – steelworkers and young apprentices, photographs and photograms, dolls in a local museum's hidden collection – she writes with a keen sense of time and place.
These are probing poems, seeking to discover; poems with a sense of urgency.
Here are poems about love, loss, friendship, family, fitting in and, ultimately, acceptance. They are infused with wonder and provide a fresh way of looking at the world.
Mara Bergman grew up in Wantagh, New York, and graduated from the State University of New York at Oneonta. During her third year, she studied at Goldsmiths College and later made her home in the UK. Mara's poetry has been published widely here and abroad. Her collection The Tailor's Three Sons and Other New York Poems won the Mslexia Poetry Pamphlet Competition and was published by Seren in 2015. In 2016, Crossing Into Tamil Nadu won a Templar Quarterly Pamphlet Competition. Her poems have been awarded prizes in the Troubadour and Kent & Sussex Poetry Society competitions, among others. Mara works in London as an editor and is also an award-winning author of more than twenty books for young children. She and her husband live in Tunbridge Wells and have three children.
The Disappearing Room
by Mara Bergman (Author)
Paperback
27 Jul 2018
92 pages
Publisher: Arc Publicationas
Language: English
ISBN-10: 1911469347
ISBN-13: 978-1911469346
Product Dimensions: 15 x 2.2 x 21 cm
£9.18
new poetry
fleursdumal.nl magazine
More in: - Book News, - Bookstores, Archive A-B, Art & Literature News
---
«Maintenant je résume : on attendait un tas de choses de la vie, on n'a rien fait de bien, on glisse peu à peu vers le néant, et ce dans un trou paumé où une splendide cascade nous rappelle tous les jours que la misère est une invention humaine et la grandeur le cours naturel du monde.»
Année 1902, Tom Smith et Jerry Wesson se rencontrent au pied des chutes du Niagara. L'un passe son temps à rédiger des statistiques météorologiques ; l'autre à repêcher les corps engloutis par les rapides.
Rencontre exceptionnelle, comme celle que les deux types font avec Rachel Green, jeune journaliste prête à tout pour dénicher le scoop du siècle, même à embarquer Smith et Wesson dans son projet loufoque : plonger dans les chutes du Niagara et s'en sortir vivante. Tout le monde en rêve, personne ne l'a jamais fait. Il ne reste alors qu'à se glisser dans un tonneau, défier les lois de la physique et sauter.
Nous avons tous besoin d'une histoire mémorable, d'un exploit hors norme pour réaliser quelque chose qui nous soit vraiment propre.
Alessandro Baricco (1958): Prix Médicis étranger 1995
Alessandro Baricco:
Smith & Wesson
Trad. de l'italien par Lise Caillat
Collection Du monde entier, Gallimard
Parution : 17-05-2018
160 pages
140 x 205 mm
Genre : Littérature Italiennes
Pays : Italie
Époque : XXe-XXIe siècle
ISBN : 9782070179039
Code distributeur : A17903
Prix €16,00
new books
fleursdumal.nl magazine
More in: #Biography Archives, - Book News, - Bookstores, Archive A-B
---
Older Entries »
« Newer Entries
Thank you for reading FLEURSDUMAL.NL - magazine for art & literature