– Book News
«« Previous page
·
Leif GW Persson: The Dying Detective. A Mystery
·
Willem Kloos: O God, waarom schynt de zon nog! (Biografie & Verzen)
·
Maria Callas biografie door Arianna Huffington
·
David Keenan: This Is Memorial Device
·
Debuutroman Marieke Lucas Rijneveld: De avond is ongemak
·
Barbara Zoeke: Die Stunde der Spezialisten
·
The Golden House, new novel by Salman Rushdie
·
Philippe Soupault: Lost Profiles. Memoirs of Cubism, Dada, and Surrealism
·
UITMARKT 2017 Amsterdam – Oosterdok van 25 – 27 augustus
·
Clementine Beauvais: Piglettes
·
William Brewer: I Know Your Kind. Poems about the American opioid epidemic
·
Alex Dimitrov: Together and By Ourselves
Lars Martin Johansson is a living legend. Cunning and perceptive, always one step ahead, he was known in the National Criminal Police as "the man who could see around corners." But now Johansson is retired, living in the country, his police days behind him.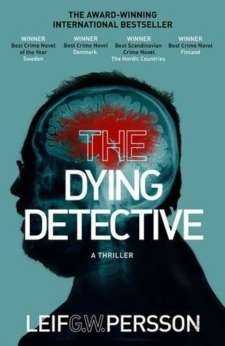 Or so he thinks.
After suffering a stroke, Johansson finds himself in the hospital. Tests show heart problems as well. And the only thing that can save him from despair is his doctor's mention of an unsolved murder case from years before. The victim: an innocent nine-year-old girl.
Johansson is determined to solve the case, no matter his condition. With the help of his assistant, Matilda, an amateur detective, and Max, an orphan with a personal stake in the case, he launches an informal investigation from his hospital bed. Racing against time, he uncovers a web of connections that links sex tourism to a dead opera singer and a self-made millionaire. And as Johansson draws closer to solving the crime, he finds that he will have to confront not just a mystery but his own mortality as well.
Leif G.W. Persson's previous novels include Backstrom: He Who Kills the Dragon, Between Summer's Longing and Winter's End, and Another Time, Another Life. He has served as an adviser to the Swedish ministry of justice and is Sweden's most renowned psychological profiler. A professor at the Swedish National Police Board, he is considered the country's foremost expert on crime.
The Dying Detective
A Mystery
By Leif GW Persson
Translated by Neil Smith
Category: Crime Mysteries
Paperback + Hardback
May 2017
432 Pages
Published by Transworld Publishers Ltd
ISBN10 085752089X
ISBN13 9780857520890
fleursdumal.nl magazine
More in: - Book News, - Book Stories, Archive O-P, Art & Literature News, CRIME & PUNISHMENT, Tales of Mystery & Imagination
---
Willem Kloos was een briljant dichter, een scherp criticus en de onbetwiste leidsman van de Tachtigers. Tot in de jaren dertig werd hij aanbeden én verguisd – nu leeft hij voort in een aantal klassieke gedichten.
Kloos bracht het tijdschrift De Nieuwe Gids naar grote hoogtes en diepe dalen, verkeerde in een permanente staat van armoede en drankzucht, en dreef zijn kring van vrienden tot wanhoop. Later werd hij verzorgd door zijn vrouw en schoonzuster, met als enig houvast het tijdschrift, dat na zijn dood in de handen van fascisten roemloos ten onder ging.
In Willem Kloos (1859-1938). O God, waarom schynt de zon nog! beschrijven Peter Janzen en Frans Oerlemans het turbulente en vaak tragische leven aan de hand van talloze nieuwe feiten en vele, dikwijls niet eerder gepubliceerde foto's. Ze rekenen af met de hardnekkige mythe dat Kloos de ontwerper was van zijn eigen grootheid en werpen een nieuw licht op zijn obsessieve verlatingsangst. Ook schenken ze uitgebreid aandacht aan zijn aftakeling in de jaren negentig en zijn opname in een psychiatrische kliniek, waar hij werd onderworpen aan elektrotherapie.
Historicus Peter Janzen en neerlandicus Frans Oerlemans publiceerden veelvuldig over de Beweging van Tachtig, onder andere in De Parelduiker. Zij promoveerden beiden op leven en werk van Willem Kloos.
Willem Kloos (1859-1938)
O God, waarom schynt de zon nog!
Auteur(s): Peter Janzen & Frans Oerlemans
Vormgever: Brigitte Slangen
ISBN 9789460043222,
gebonden, 16 x 24 cm,
rijk geïllustreerd, deels in kleur,
408 pagina's, 2017
Uitgeverij Vantilt
€ 29,50
Samen met de biografie verschijnt een heruitgave van Kloos' iconische Verzen uit 1894.
Deze zachtsgezegd opmerkelijke bundel begint met een lofzang op de liefde en eindigt met de beruchte scheldsonnetten, waarin Kloos zijn vrienden van het eerste uur tot op het bot fileert.
Verzen werd op slag voor een hele generatie een bijna heilig boek. Deze heruitgave van de eerste druk biedt de mogelijkheid om kennis te nemen van klassieke sonnetten waarvan de eerste regels deel uitmaken van ons collectief bewustzijn: 'Ik ben een God in 't diepst van mijn gedachten', 'De Zee, de Zee klotst voort in eindelooze deining', 'De boomen dorren in het laat seizoen' en natuurlijk 'Ik ween om bloemen in den knop gebroken'.
Willem Kloos
Verzen
Vormgever: Marc Vleugels
168 pagina's
paperback – 2017
ISBN 978 94 6004 323 9
Uitgeverij Vantilt
€ 19.95
'Het is de verfrissende afwezigheid van ironie, relativering en gelatenheid die ze nu nog authentiek maakt. Mooi uitgegeven, ook.' Aleid Truijens, de Volkskrant
fleursdumal.nl magazine
More in: - Book News, - Book Stories, Archive K-L, Art & Literature News, BIOGRAPHY, DEAD POETS CORNER, Kloos, Willem, LITERARY MAGAZINES
---
Maria Callas was zonder twijfel de meest getalenteerde zangeres van de twintigste eeuw. Ze was een stijlicoon, maar bovenal een vrouw met een dramatisch leven vol uitersten.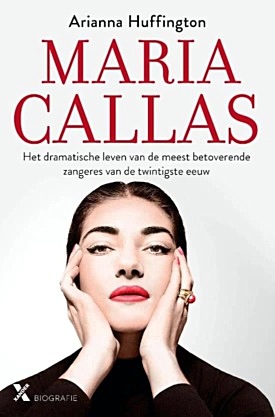 Deze biografie brengt Callas briljant tot leven en toont haar transformatie van mollig, verlegen meisje tot de prachtige, gevierde sopraan met een larger-than-life-imago.
Met behulp van een schat aan materiaal en tal van interviews documenteert Arianna Huffington de eindeloze onenigheid tussen Callas en haar moeder, de geleidelijke ondergang van haar eerste huwelijk, haar gepassioneerde liefdesrelatie met Aristoteles Onassis, de pijn en vernedering toen hij haar verliet en haar geheime abortus.
Het resultaat is een overtuigend en ontroerend portret.
Arianna Stassinopoulos Huffington (1950) is een Grieks-Amerikaanse journalist, bestsellerauteur, columnist, actrice en medeoprichter van The Huffington Post.
Maria Callas
Arianna Huffington
€19,99
ISBN: 9789401607377
Uitg. Xander Amsterdam
fleursdumal.nl magazine
More in: - Book News, - Book Stories, Archive G-H, Art & Literature News, BIOGRAPHY, Maria Callas, THEATRE
---
This Is Memorial Device, the debut novel by David Keenan, is a love letter to the small towns of Lanarkshire in the west of Scotland in the late 1970s and early 80s as they were temporarily transformed by the endless possibilities that came out of the freefall from punk rock.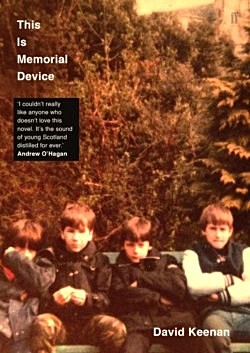 It follows a cast of misfits, drop-outs, small town visionaries and would-be artists and musicians through a period of time where anything seemed possible, a moment where art and the demands it made were as serious as your life. At its core is the story of Memorial Device, a mythic post-punk group that could have gone all the way were it not for the visionary excess and uncompromising bloody-minded belief that served to confirm them as underground legends.
Written in a series of hallucinatory first-person eye-witness accounts that capture the prosaic madness of the time and place, heady with the magic of youth recalled, This Is Memorial Device combines the formal experimentation of David Foster Wallace at his peak circa Brief Interviews With Hideous Men with moments of delirious psychedelic modernism, laugh out loud bathos, and tender poignancy.
'Beautifully believable and appallingly sad . . . One of the most acute, affecting and aphoristic novels of recent years . . . A hallucinatory and haunting vision.' Guardian
David Keenan is the author of England's Hidden Reverse: A Secret History of the Esoteric Underworld and a senior critic on The Wire.
David Keenan:
This Is Memorial Device
ISBN 9780571330836
Format Paperback
Published 02/02/2017
Length 304 pages, £14.99
Publisher: Faber & Faber
fleursdumal.nl magazine
More in: - Book News, - Book Stories, Archive K-L, Art & Literature News
---
De avond is ongemak is het schrijnende verhaal van een religieus boerengezin dat wordt getroffen door de dood van een kind.
Matthies komt op een dag niet meer terug van het schaatsen en laat zijn zusje Jas in totale verwarring achter. Door de ogen van de dertienjarige Jas zien we hoe de familieleden elk op hun eigen manier omgaan met het verlies. Vader en moeder zijn volledig verlamd door verdriet en zien niet hoe Jas en haar zusje Hanna en haar broer Obbe ondertussen langzaam ontsporen. Onder leiding van Obbe ondernemen ze morbide experimenten met dieren en Hanna en Jas dromen hartstochtelijk van een Redder, een man als Boudewijn de Groot, een man die hen mee kan nemen naar de Overkant en hen in kan wijden in de geheimen van hun seksualiteit.
Marieke Lucas Rijneveld romandebuut: De avond is ongemak
Dit boek wordt uitgeleverd vanaf 17 januari 2018.
Marieke Lucas Rijneveld (1991) geldt als een van de grootste talenten van de Nederlandse letteren. In 2015 debuteerde ze met de meermaals herdrukte dichtbundel Kalfsvlies, die werd bekroond met de C. Buddingh' Prijs voor het beste poëziedebuut. In de Volkskrant werd ze vervolgens uitgeroepen tot literair talent van het jaar. Haar indrukwekkende voordracht was veelvuldig te horen op literaire podia als Crossing Border, De Jonge Schrijversavond en de Nacht van de Poëzie, en haar gedichten en verhalen verschenen in een groot aantal literaire tijdschriften, waaronder Hollands Maandblad, VPRO Gids en De Revisor. Rijneveld groeide op in een gereformeerd boerengezin in Noord-Brabant en woont tegenwoordig in Utrecht, de stad die haar in 2015 het C.C.S. Cronestipendium toekende. Naast haar bestaan als schrijver werkt ze op een melkveebedrijf.
Marieke Lucas Rijneveld:
De avond is ongemak
Uitgever: Atlas Contact
Pagina's 256
Paperback – € 19,99
ISBN 9789025444112
Verschijningsdatum 17 jan. 2018
fleursdumal.nl magazine
More in: - Book News, - Book Stories, Archive Q-R, Archive Q-R, Art & Literature News, Rijneveld, Marieke Lucas
---
1940 ist Max Koenig Professor für Kunstgeschichte. Ein vererbtes Nervenleiden reißt ihn aus seinem be­ruflichen Leben und fort von seiner italienischen Frau und der kleinen Tochter. Er kommt in eine Heilanstalt nach Berlin ­Wittenau.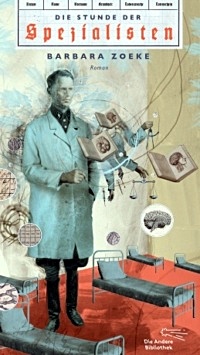 Trotz seiner Hinfälligkeit wird er zum Mittelpunkt einer kleinen Gruppe: einem Schizophrenen, der eine Litanei auf die Farbe »Schwarz« komponiert, einer jungen Pianistin, einer zierlichen Alzheimer frau und schließlich Oscar, einem Jungen mit Trisomie 21. Der Alltag auf der Station und die rassenhygienischen Kommentare der medizinischen »Spezialisten« werden nur durch kleine Freuden, wie die gelegentlichen Besu­che von Frau und Schwägerin, erträglich. Als die Patienten erfasst und klassifiziert werden, schließt sich die kleine Gruppe noch enger zusammen.
Alle hoffen darauf, sich nach dem Krieg im Traumland Italien wiederzufinden. Doch Max Koenig und Oscar werden verlegt und ihren Angehörigen entzogen. Töten wird sie Dr. Friedel Lerbe, Mediziner und SS­Mann. Als Leiter einer Tötungsanstalt führt er das NS ­»Euthanasie« ­Programm mit büro­kratischer Präzision aus – jedes Detail des Ablaufs wird von ihm kontrolliert.
Ein ganzer Stab von »Pflegern«, Se­kretärinnen, Technikern und Leichen brennern steht diesem »Spezialisten« bei seinem Handwerk zur Seite.
Barbara Zoeke wuchs im thüringischen Vogtland auf und studierte in Köln und Münster Psychologie. Sie ist habilitierte Psychologin und Schriftstellerin.
Barbara Zoeke lebt seit 2008 in Berlin.
Barbara Zoeke
Die Stunde der Spezialisten
Roman
Ca. 300 Seiten
Originalausgabe, nummeriert und limitiert
Gestaltung: Lars Henkel.
Kunstvolle Collage für Cover, Bezug, Vor- und Nachsatzpapier.
Fadenheftung, Lesebändchen.
September 2017
Band 393
€ 42
ISBN 978­3­8477­0393­8
DIE ANDERE BIBLIOTHEK 2017/18

Empathisch und erschütternd klar: In Barbara Zoekes Roman kommen Opfer und Täter eines der verdrängten Verbrechen der Nationalsozialisten zu Wort
fleursdumal.nl magazine
More in: - Book Lovers, - Book News, Archive Y-Z, Art & Literature News, Psychiatric hospitals
---
A modern American epic set against the panorama of contemporary politics and culture—a hurtling, page-turning mystery that is equal parts The Great Gatsby and The Bonfire of the Vanities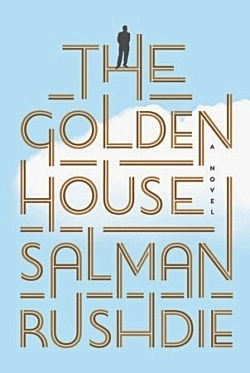 On the day of Barack Obama's inauguration, an enigmatic billionaire from foreign shores takes up residence in the architectural jewel of "the Gardens," a cloistered community in New York's Greenwich Village. The neighborhood is a bubble within a bubble, and the residents are immediately intrigued by the eccentric newcomer and his family. Along with his improbable name, untraceable accent, and unmistakable whiff of danger, Nero Golden has brought along his three adult sons: agoraphobic, alcoholic Petya, a brilliant recluse with a tortured mind; Apu, the flamboyant artist, sexually and spiritually omnivorous, famous on twenty blocks; and D, at twenty-two the baby of the family, harboring an explosive secret even from himself. There is no mother, no wife; at least not until Vasilisa, a sleek Russian expat, snags the septuagenarian Nero, becoming the queen to his king—a queen in want of an heir.
Our guide to the Goldens' world is their neighbor René, an ambitious young filmmaker. Researching a movie about the Goldens, he ingratiates himself into their household. Seduced by their mystique, he is inevitably implicated in their quarrels, their infidelities, and, indeed, their crimes. Meanwhile, like a bad joke, a certain comic-book villain embarks upon a crass presidential run that turns New York upside-down.
Set against the strange and exuberant backdrop of current American culture and politics, The Golden House also marks Salman Rushdie's triumphant and exciting return to realism. The result is a modern epic of love and terrorism, loss and reinvention—a powerful, timely story told with the daring and panache that make Salman Rushdie a force of light in our dark new age.
Salman Rushdie is the author of twelve novels—Grimus, Midnight's Children (for which he won the Booker Prize and the Best of the Booker), Shame, The Satanic Verses, Haroun and The Sea of Stories, The Moor's Last Sigh, The Ground Beneath Her Feet, Fury, Shalimar the Clown, The Enchantress of Florence, Luka and the Fire of Life, and Two Years Eight Months and Twenty-Eight Nights—and one collection of short stories: East, West. He has also published four works of nonfiction—Joseph Anton, The Jaguar Smile, Imaginary Homelands, and Step Across This Line—and co-edited two anthologies, Mirrorwork and Best American Short Stories 2008. He is a member of the American Academy of Arts and Letters and a Distinguished Writer in Residence at New York University. A former president of PEN American Center, Rushdie was knighted in 2007 for services to literature.
The Golden House
A Novel
By Salman Rushdie
Hardcover
$28.99
Published by Random House
Sep 05, 2017
400 Pages
6-1/8 x 9-1/4
ISBN 9780399592805
fleursdumal.nl magazine
More in: - Book News, - Bookstores, Archive S-T, Art & Literature News, Salman Rushdie
---
A literary retrospective of a crucial period in modernism—the transition from Dada to Surrealism––via portraits and encounters with its literary lions, including Joyce, Proust, Reverdy, Apollinaire, Crevel and more by the co-founder of the Paris surrealist group.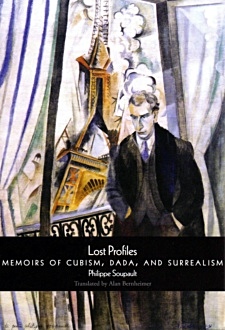 Poet Alan Bernheimer provides a long overdue English translation of this French literary classic—Lost Profiles is a retrospective of a crucial period in modernism, written by co-founder of the Surrealist Movement.
Opening with a reminiscence of the international Dada movement in the late 1910s and its transformation into the beginnings of surrealism, Lost Profiles then proceeds to usher its readers into encounters with a variety of literary lions.
We meet an elegant Marcel Proust, renting five adjoining rooms at an expensive hotel to "contain" the silence needed to produce Remembrance of Things Past; an exhausted James Joyce putting himself through grueling translation sessions for Finnegans Wake; and an enigmatic Apollinaire in search of the ultimate objet trouvé.
Soupault sketches lively portraits of surrealist precursors like Pierre Reverdy and Blaise Cendrars, a moving account of his tragic fellow surrealist René Crevel, and the story of his unlikely friendship with right-wing anti-Vichy critic George Bernanos.
The collection ends with essays on two modernist forerunners, Charles Baudelaire and Henri Rousseau. With an afterword by Ron Padgett recounting his meeting with Soupault in the mid 70's and a preface by André Breton biographer Mark Polizzotti, Lost Profiles confirms Soupault's place in the vanguard of twentieth-century literature.
Philippe Soupault (1897-1990) served in the French army during WWI and subsequently joined the Dada movement. In 1919, he collaborated with André Breton on the automatic text Les Champs magnétiques, launching the surrealist movement. In the years that followed, he wrote novels and journalism, directed Radio Tunis in Tunisia, and worked for UNESCO.
Lost Profiles
Memoirs of Cubism, Dada, and Surrealism
Philippe Soupault
Translated by Alan Bernheimer
Foreword by Mark Polizzotti
Afterword by Ron Padgett
Paperback – $13.95
Pages:112 – 2016
City Lights Publishers
ISBN978-0-87286-727-7
"(…) a brief account by a perceptive writer who was on the scene when modernity was young.", Robert Fulford
fleursdumal.nl magazine
More in: - Book News, - Book Stories, Archive S-T, Art & Literature News, Art Criticism, DADA, Dadaïsme, EXPERIMENTAL POETRY, EXPRESSIONISM, DADA & DE STIJL, SURREALISM, Kubisme, SURREALISM, Surrealisme
---
De Uitmarkt is het startsein voor het Nederlandse culturele seizoen.
Drie dagen lang zijn er in Amsterdam voorstellingen, optredens en markten te zien van nationale culturele instellingen op het gebied van muziek, toneel, dans, cabaret, opera en ballet. Daarnaast biedt de Uitmarkt ook een voorproefje van de nieuwe tentoonstellingen, boeken, films en cross-mediale uitingen.
De Uitmarkt bestaat 40 jaar!
Dit wordt gevierd op een nieuwe locatie: op en rond het Oosterdok in Amsterdam. De Uitmarkt is hét startsein van het Nederlandse culturele seizoen.
25 -27 augustus 2017 
Amsterdam – Oosterdok
3 dagen –  300+ optredens –  25 podia
Dans
Festivals
Film
Jeugd
Klassieke muziek
Gesproken woord
Populaire muziek
Tentoonstellingen en musea
Theater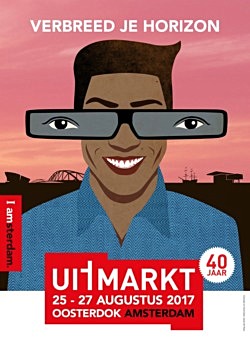 De Uitmarkt is de landelijke opening van het culturele seizoen. Deze mix van theater, dans, muziek en cabaret vindt traditiegetrouw het laatste weekend van augustus plaats in Amsterdam. Niet alleen de podiumkunsten worden in de spotlight gezet. Het nieuwste van het nieuwste op het gebied van literatuur, film, museale kunst en nieuwe media is hier te ervaren. Met meer dan een half miljoen bezoekers, 2000 artiesten en 25 podia is de Uitmarkt uitgegroeid tot het grootste culturele festival van Nederland. En dat alles voor nop.
Al 40 jaar heeft de Uitmarkt maar één doel: meer mensen introduceren tot het enorme aanbod aan kunst en cultuur in Nederland. De Uitmarkt wordt georganiseerd door De Vries Producties in opdracht van Stichting Uitmarkt. Stichting Amsterdam Marketing verzorgt de redactie, publiciteit en marketing rondom de Uitmarkt.
Over 40 jaar Uitmarkt:
Met een club jonge mensen dachten we destijds na over hoe je nieuw publiek kan bereiken. Zo ontstond het idee: waarom gaan we niet de straat op? Een markt met theater, muziek, dans, podia, musea en -later- boeken. Dat was het ei van Columbus, omdat je juist op straat heel gemakkelijk tegen nieuwe dingen aanloopt. (Arthur van Schendel, mede-oprichter van de Uitmarkt)
# Meer info op website uitmarkt
fleursdumal.nl magazine
More in: - Book News, - Bookstores, Art & Literature News, CINEMA, RADIO & TV, DANCE, FDM Art Gallery, Literary Events, MUSIC, PRESS & PUBLISHING, The talk of the town, THEATRE
---
A wickedly funny and life-affirming coming-of-age roadtrip story – winner of France's biggest prize for teen and YA fiction Mireille, Astrid and Hakima have just been voted the three ugliest girls in school by their classmates on Facebook. But does that mean they're going to sit around crying about it? . . .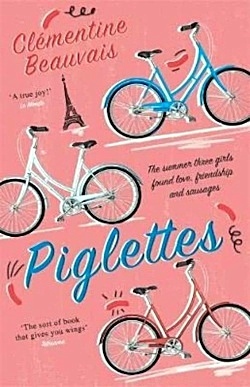 Well, maybe a little, but not for long! Climbing onto their bikes, the friends set off on a summer roadtrip to Paris. The girls will find fame, friendship and happiness on their journey, and still have time to eat a mountain of food (and drink the odd glass of wine) along the way.
But will they really be able to leave all their troubles behind? Piglettes is a hilarious, beautiful and uplifting story of three girls who are determined not to let online bullying get them down.
Clémentine Beauvais (born 1989) is a French children's author living in the UK. She started reading children's books early, and somehow never stopped. Now she writes her own, in both French and English, for a variety of ages, and is a lecturer in English and Education at the University of York.
Piglettes won four prizes in France, including the biggest children's book prize, the Prix Sorcières. Film and stage versions are also in production. Now Clémentine has translated her book into English!
Clementine Beauvais
Piglettes
Publisher: Pushkin Children'S Books
Engelsh
288 pages
paperback
ISBN 9781782691204
june 2017
Reading age: 12 years and older
fleursdumal.nl magazine
More in: - Book News, - Book Stories, Archive A-B, Art & Literature News, Illustrators, Illustration
---
Selected for the National Poetry Series by Ada Limón, I Know Your Kind is a haunting, blistering debut collection about the American opioid epidemic and poverty in rural Appalachia.
In West Virginia, fatal overdoses on opioids have spiked to three times the national average. In these poems, William Brewer demonstrates an immersive, devastating empathy for both the lost and the bereaved, the enabled and the enabler, the addict who knocks late at night and the brother who closes the door.
He shows us the high, at once numbing and transcendent: "this warm moment when I forget which part of me / I blamed."
He shows us the overdose, when "the poppies on my arms / bruised red petals." And he shows us the mourner, attending his high school reunion: "I guess we were underdressed: / me in my surf shoes / you in an urn."
Underneath and among this multiplicity of voices runs the Appalachian landscape—a location, like the experience of drug addiction itself, of stark contrasts: beauty and ruin, nature and industry, love and despair.
Uncanny, heartbreaking, and often surreal, I Know Your Kind is an unforgettable elegy for the people and places that have been lost to opioids.
William Brewer is the author of I Know Your Kind, a winner of the 2016 National Poetry Series, as well as the chapbook Oxyana, which was awarded the Poetry Society of America Chapbook Fellowship 30 and Under. He is currently a Stegner Fellow at Stanford University. He was born and raised in West Virginia.
Poetry
I Know Your Kind
By William Brewer
Paperback $16.00
ISBN: 978-1-57131-495-6
Publish Date: Sept. 2017
Pages: 96
Size:5.5 × 8.5 × 0.25 in
Milkweed Books
fleursdumal.nl magazine
More in: - Book News, - Bookstores, Archive A-B, Art & Literature News, EDITOR'S CHOICE, Opium-Eaters
---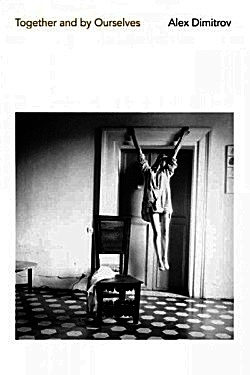 Together and by Ourselves, Alex Dimitrov's second book of poems, takes on broad existential questions and the reality of our current moment: being seemingly connected to one another, yet emotionally alone. Through a collage aesthetic and a multiplicity of voices, these poems take us from coast to coast, New York to LA, and toward uneasy questions about intimacy, love death, and the human spirit.
Dimitrov critiques America's long-lasting obsessions with money, celebrity, and escapism — whether in our personal or professional lives. What defines a life? Is love ever enough? Who are we when together and who are we by ourselves? These questions echo throughout the poems, which resist easy answers. The voice is both heartfelt and skeptical, bruised yet playful, and always deeply introspective.
Cocaine
People disappear.
And go looking for a place to be looked at.
All the way down Wilshire and above us: like a sheet of indigo tile.
As we waited, our nicotine glowed in the distance like flies
to some heaven, some high road.
"Who sat on mountaintops in cars reading books aloud to the canyons?"
Like gods and at home being extras at best.
I almost believed love then someone new called me
and time's been repeating. Time's on like a show.
(. . .)
When the car you steer best is not yours; or the body.
The house and the job. Rooms of white lines. Gold lobbies.
We cringe at these lists but without them, who's counting?
From the book: Together and By Ourselves
by: Alex Dimitrov
Alex Dimitrov
Together and By Ourselves
Publisher: Copper Canyon Press
$16.00, paperback, 2017
isbn 978-1-55659-510-3
cover-photo: Francesca Woodman
fleursdumal.nl magazine
More in: - Book News, Archive C-D, Art & Literature News, Francesca Woodman
---
Older Entries »
« Newer Entries
Thank you for reading FLEURSDUMAL.NL - magazine for art & literature