– Book News
«« Previous page
·
Ton van Reen: Het diepste blauw (080). Een roman als feuilleton
·
Boris Cyrulnik & Patrick Lemoine: Histoire de la folie avant la psychiatrie
·
Frankenstein: The 1818 Text by Mary Shelley
·
Nieuwe dichtbundel Marieke Lucas Rijneveld: Fantoommerrie
·
Maudits mots. La fabrique des insultes racistes par Marie Treps
·
Rüdiger Görner: Georg Trakl. Dichter im Jahrzehnt der Extreme
·
Ton van Reen: Het diepste blauw (079). Een roman als feuilleton
·
Nadine Akkerman: Invisible Agents Women and Espionage in Seventeenth-Century Britain
·
Mauro Libertella – Mijn begraven boek
·
Antonin Artaud – Le Visionnaire Hurlant par Laurent Vignat
·
Ton van Reen: Het diepste blauw (078). Een roman als feuilleton
·
The Choice. Embrace the Possible by Edith Eva Eger
Nu Mels zelf grootvader is, lijkt het soms of hij zijn leven heeft gedroomd. Net als zijn moeder. Hij weet nog hoe ze zong terwijl ze frambozen plukte. Hij twijfelt aan de waarheid van de dingen die hij zich herinnert. Soms bleken ze achteraf heel anders. Hij herinnerde zich zijn vader als een groot man tegen wie hij opkeek, maar toen hij later in de kast de overjas van zijn vader vond en hem paste, bleek die hem te klein.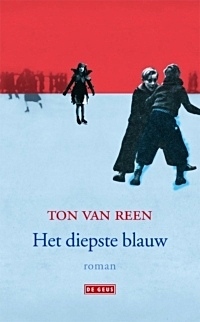 En zijn moeder? Was ze echt zo meisjesachtig? Jammer dat hij geen foto's van haar heeft zoals hij zich haar herinnert, haar mond rood van frambozensap. Alle foto's die hij van haar heeft zijn in zwart-wit.
Daardoor missen ze ook de geuren die bij haar hoorden. Rijp fruit. Gras. Appelgebak. Hij bewaart een paar foto's van haar in zijn portefeuille, samen met die van Tijger en Thija. Hij haalt ze te voorschijn, zoals hij bijna elke dag even doet. Zijn moeder, lachend, op het weitje achter het huis waar ze de was te bleken legt, een beetje verrast door de fotograaf. Was dat zijn vader geweest? Of haar eigen vader, grootvader Bernhard?
Een andere foto toont haar op haar paasbest, samen met zijn vader, in het zwart, de voordeur achter zich dichttrekkend. Op weg naar de kerk. In dat grijs is ze veel te deftig voor de moeder uit zijn herinnering. De zondagse kleren zitten haar zelfs op de foto onwennig. Na de mis gooide ze die altijd direct uit, om wat luchtigs aan te trekken, om de bossen in te gaan, samen met Mels en vaak ook met Tijger en Thija. Maar altijd zonder vader. Die zat op zondag in zijn zwarte kleren deftig zondags te wezen in het café.
Of gewoon in de kamer, slapend in zijn stoel. Niet voor niets was hij een zoon van grootvader Rudolf. Hij stond stijf van de regels.
Een foto waar ze allemaal op staan: grootvader Bernhard, moeder, Thija, Tijger en hijzelf. Geen vader. Allemaal tot de knieën in een zee van gras aan de oever van de Wijer. Toen was zijn vader er nog. De foto moet door hem genomen zijn. Hij moet nog hebben geprobeerd de compositie van de foto te redden, maar daarbij heeft hij het hele groepje een beetje scheef gefotografeerd.
Of misschien was hij gewoon dronken, zoals vaak op zondag. De Wijer stroomt in de richting van de brug een beetje omhoog, net alsof ze allemaal wankel staan. Thija staat vooraan, met opgeschorte jurk, bang dat haar onderrok onder het stuifmeel van de oeverlelies komt te zitten. Haar benen dun, maar sterk. Alles aan haar is sterk. Haar lach, haar houding. Hoe klein en spichtig ze ook is, niemand is altijd en overal zo nadrukkelijk aanwezig als zij. Tijger staat naast haar, een arm om haar hals. Hij trekt haar een beetje naar zich toe. Zelf staat Mels vlak bij zijn moeder, die troostend een hand op zijn schouder legt.
Een foto van Tijger alleen, stoer, in starthouding op zijn fiets, als op een motor.
En de adembenemend mooie foto van Thija op de dag van haar plechtige communie. Voor de bloementuin van de kerk. In haar roze jurk, die zelfs op de zwartwitfoto, in de speciale tint grijs, laat zien hoe roze die is. In haar hand draagt ze een boeket van margrieten en Gipskruid, in haar andere hand het nieuwe missaal. Haar ogen staan groot, maar voor haar doen wat verlegen. Ze vertolkt de hoofdrol in een toneelstuk. Het hele dorp was erbij toen alle communicanten, een voor een, door de fotograaf werden gekiekt, allemaal in dezelfde houding, voor de bloementuin tussen de kerk en de pastorie.
Nog altijd herinnert Mels zich dat moment. Hoe stil het werd; het was al stil toen ze naar de plek liep. De ogen waarmee ze naar de fotograaf keek, haar grote wat verbaasde ogen. Het bleef maar duren. Ze trok het toneelstuk helemaal naar zich toe. Maar de fotograaf moest verder. Andere meisjes stonden te dringen.
Mels weet nog precies hoe het was; hoe ze hem heel even aankeek. Maar later zei Tijger dat ze naar hem had gekeken en zo had iedereen gedacht dat ze naar hem of naar haar keek, zelfs zijn moeder.
Hij stopt de foto's terug in de portefeuille en kijkt uit over de Wijer die er, vanaf dit punt gezien, nog net zo bij ligt als een halve eeuw geleden.
Ton van Reen: Het diepste blauw (080)
wordt vervolgd
fleursdumal.nl magazine
More in: - Book News, - Het diepste blauw, Archive Q-R, Reen, Ton van
---
Absurdités, dérives, abus et même maltraitances ont jalonné l'histoire de la folie.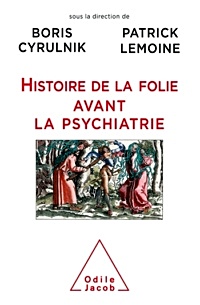 Comment comprendre autrement le succès de Mesmer et de son baquet ? Comment rendre compte de l'attribution à Saturne des troubles de l'humeur et au démon des tourments de l'âme ? Comment justifier l'enfermement psychiatrique des dissidents sous Staline ?
Entourés d'une dizaine d'experts – des psychiatres mais aussi une historienne, un interniste ou un neurologue – Patrick Lemoine et Boris Cyrulnik débattent du passé de la psychiatrie. Ils nous proposent de nous concentrer sur quelques questions très actuelles et pour le moins épineuses : quelle nécessité de fonder une nouvelle psychiatrie aujourd'hui, et quel avenir pour cette discipline, longtemps branche folle de la médecine ?
Boris Cyrulnik est neuropsychiatre et directeur d'enseignement à l'université de Toulon. Il est l'auteur de très nombreux ouvrages qui ont tous été des best-sellers, parmi lesquels, tout récemment, Psychothérapie de Dieu qui est un immense succès.
Patrick Lemoine est psychiatre. Spécialiste du sommeil, docteur en neurosciences, professeur associé à l'Université de Pékin, il a publié plus d'une trentaine d'ouvrages, parmi lesquels Le Mystère du placebo.
Avec Patrick Clervoy, Jean Furtos, Jacques Hochmann, Danielle Jacquart, Pierre Lamothe, Pierre Lemarquis, Stéphane Mouchabac, Gérard Ostermann.
Boris Cyrulnik & Patrick Lemoine
Histoire de la folie avant la psychiatrie
Édition brochée
12 septembre 2018
256 pages
EAN13 : 9782738145130
145 x 220 mm
Éditions Odile Jacob
€ 23.90
# new books
Boris Cyrulnik & Patrick Lemoine
fleursdumal.nl magazine
More in: - Book News, - Book Stories, Archive C-D, Archive K-L, Psychiatric hospitals
---
For the bicentennial of its first publication, Mary Shelley's original 1818 text, introduced by National Book Critics Circle award-winner Charlotte Gordon. Nominated as one of America's best-loved novels by PBS's The Great American Read.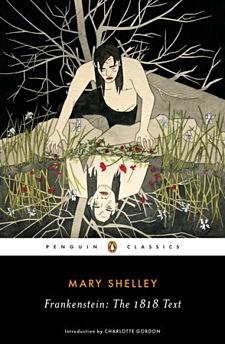 2018 marks the bicentennial of Mary Shelley's seminal novel. For the first time, Penguin Classics will publish the original 1818 text, which preserves the hard-hitting and politically-charged aspects of Shelley's original writing, as well as her unflinching wit and strong female voice. This edition also emphasizes Shelley's relationship with her mother—trailblazing feminist Mary Wollstonecraft, who penned A Vindication of the Rights of Woman—and demonstrates her commitment to carrying forward her mother's ideals, placing her in the context of a feminist legacy rather than the sole female in the company of male poets, including Percy Shelley and Lord Byron.
This edition includes a new introduction and suggestions for further reading by National Book Critics Circle award-winner and Shelley expert Charlotte Gordon, literary excerpts and reviews selected by Gordon, and a chronology and essay by preeminent Shelley scholar Charles E. Robinson.
Mary Shelley: The daughter of Mary Wollestonecraft, the ardent feminist and author of A Vindication on the Right of Women, and William Godwin, the radical-anarchist philosopher and author of Lives of the Necromancers, Mary Goodwin was born into a freethinking, revolutionary household in London on August 30,1797. Educated mainly by her intellectual surroundings, she had little formal schooling and at 16 eloped with the young poet Percy Bysshe Shelley; they eventually married in 1816. Mary Shelley's life had many tragic elements. Her mother died giving birth to Mary; her half-sister committed suicide; Harriet Shelley (Percy's wife) drowned herself and her unborn child after he ran off with Mary. William Godwin disowned Mary and Shelley after their elopement, but—heavily in debt—recanted and came to them for money; Mary's first child died soon after its birth; and in 1822 Percy Shelley drowned in the Gulf of La Spezia—when Mary was not quite 25. Mary Shelley recalled that her husband was "forever inciting" her to "obtain literary reputation." But she did not begin to write seriously until the summer of 1816, when she and Shelley were in Switzerland, neighbor to Lord Byron. One night following a contest to compose ghost stories, Mary conceived her masterpiece, Frankenstein. After Shelley's death she continued to write Valperga (1823), The Last Man (1826), Ladore (1835), and Faulkner (1837), in addition to editing her husband's works. In 1838 she began to work on his biography, but owing to poor health she completed only a fragment. Although she received marriage proposals from Trelawney, John Howard Payne, and perhaps Washington Irving, Mary Shelley never remarried. "I want to be Mary Shelley on my tombstone," she is reported to have said. She died on February 1, 1851, survived by her son, Percy Florence.
For more than seventy years, Penguin has been the leading publisher of classic literature in the English-speaking world. With more than 1,800 titles, Penguin Classics represents a global bookshelf of the best works throughout history and across genres and disciplines. Readers trust the series to provide authoritative texts enhanced by introductions and notes by distinguished scholars and contemporary authors, as well as up-to-date translations by award-winning translators.
Frankenstein: The 1818 Text
By Mary Shelley
Introduction by Charlotte Gordon
Contribution by Charlotte Gordon
Fiction Classics
Paperback
Penguin Random House
Published by Penguin Classics
Jan 16, 2018
288 Pages
ISBN 9780143131847
$10.00
# new books
Frankenstein – Mary Shelley
fleursdumal.nl magazine
More in: - Book Lovers, - Book News, Archive S-T, Art & Literature News, Mary Shelley, Shelley, Mary, Tales of Mystery & Imagination
---
Je zou kunnen zeggen dat Fantoommerrie verder gaat waar Kalfsvlies was opgehouden, maar dat suggereert dat we met een vervolg te maken hebben, en dat is niet zo.
Deze bundel is een nieuwe verkenning in het universum van Rijneveld, dat paradoxaal genoeg aan de ene kant compleet onnavolgbaar is, maar aan de andere kant ook onmiddellijk herkenbaar en altijd eigen.
Over een oma die onsterfelijk had moeten zijn, het noodlottig einde van een onvoorzichtige kat, over dromen natuurlijk: mooie en lelijke, over bidden om speelgoed, de zithouding van de schrijver – en over voorleesvaders, die lastige vragen krijgen: 'waar komen kinderen vandaan als ouders nooit kussen?'
Fantoommerrie is een dichtbundel om in te verdwalen, en dan te besluiten om er te blijven.
Marieke Lucas Rijneveld (1991) geldt als een van de grootste talenten van de Nederlandse letteren. In 2015 debuteerde ze met de meermaals herdrukte dichtbundel 'Kalfsvlies', die werd bekroond met de C. Buddingh' Prijs voor het beste poëziedebuut. In 'de Volkskrant' werd ze vervolgens uitgeroepen tot literair talent van het jaar.
Haar indrukwekkende voordracht was veelvuldig te horen op literaire podia als Crossing Border, De Jonge Schrijversavond en de Nacht van de Poëzie, en haar gedichten en verhalen verschenen in een groot aantal literaire tijdschriften, waaronder 'Hollands Maandblad', 'VPRO Gids' en 'De Revisor'.
Rijneveld groeide op in een gereformeerd boerengezin in Noord-Brabant en woont tegenwoordig in Utrecht, de stad die haar in 2015 het C.C.S. Cronestipendium toekende. Naast haar bestaan als schrijver werkt ze op een melkveebedrijf. Haar debuutroman 'De avond is ongemak' verscheen in 2018 en in januari 2019 verschijnt haar tweede dichtbundel 'Fantoommerrie'.
Marieke Lucas Rijneveld:
Fantoommerrie
Gedichten
Fantoommerrie is de Tweede dichtbundel
van Marieke Lucas Rijneveld.
Wordt verwacht op 24 januari 2019
Bundel is te reserveren bij de boekhandel
Uitgeverij Atlas Contact.
ISBN 9789025453459
Pagina's 64
Type Paperback / softback
€ 19,99
# new books
Marieke Lucas Rijneveld:
Fantoommerrie. Gedichten
fleursdumal.nl magazine
More in: - Book News, - Bookstores, Archive Q-R, Archive Q-R, Art & Literature News, Marieke Lucas Rijneveld, Rijneveld, Marieke Lucas
---
La linguiste Marie Treps retrace l'histoire des insultes racistes dans Maudits mots.

La linguiste effectue un inventaire des insultes racistes au fil du temps, à partir de citations issues de textes anciens ou contemporains. Elle retrace les circonstances historiques dans lesquelles elles ont été imaginées ainsi que les motivations.
"Maudits" mots fournit un inventaire détaillé des termes et des expressions produits, au cours de notre histoire, par la xénophobie ordinaire ou par le racisme exacerbé.
Marie Treps dissèque les multiples insultes adressées aux Allemands, aux Arabes, aux Asiatiques, aux Espagnols, aux Italiens, aux Juifs, et à bien d'autres groupes ainsi réduits à l'état de stéréotypes, voire déshumanisés.

En linguiste et en sémiologue, Marie Treps ausculte tout un lexique qui vise à dégrader, à stigmatiser, à outrager, qui est parfois naïf, faussement affectueux, ou qui se donne une apparence scientifique. L'analyse s'appuie sur des textes anciens et contemporains, dont beaucoup appartiennent à la littérature.
Linguiste et sémiologue, Marie TREPS a publié une quinzaine d'ouvrages consacrés à la langue française, notamment, Les Mots voyageurs, Seuil, 2003 ; Les Mots migrateurs, Seuil, 2009 ; Les Mots-caresses, CNRS Editions, 2011 ; Oh là là, ces Français ! La Librairie Vuibert, 2015.
Marie Treps:
Maudits mots. La fabrique des insultes racistes
Broché: 327 pages
Editeur: Tohu-Bohu éditions
Collection: TOHU BOHU
Langue: Français
2017
ISBN : 978-2-37622-012-1
Dimensions: 15 x 20 cm
€ 20,00
# new books
Maudits mots.
La fabrique des insultes racistes
fleursdumal.nl magazine
More in: - Book News, - Book Stories, Archive S-T, Art & Literature News, CRIME & PUNISHMENT, MONTAIGNE
---
Auch hundert Jahre nach seinem Tod ein Geheimnis: Georg Trakl.  Rüdiger Görner geht dem Mythos nach.
Kurz nach Ausbruch des Ersten Weltkriegs starb Georg Trakl in einem Militärspital an einer Überdosis Kokain. Ob der im Krieg traumatisierte Dichter Selbstmord beging, ist eines der Rätsel, die sein Leben und Werk umgeben.
Rüdiger Görner gelingt es, sich den biographischen Brüchen und Details über das Werk anzunähern. Er geht in der Auseinandersetzung mit den Gedichten der Todessehnsucht Trakls, der mehr als innigen Beziehung zu Schwester Margarethe und dem Aufwachsen in Salzburg nach. Und kommt zu faszinierenden Schlüssen: Dass sich die Extreme der Zeit – die Beschleunigung der Lebensverhältnisse, ihre rücksichtslose Technisierung – im Werk des Dichters nur bedingt spiegeln. Und dass die Gedichte – Trakls Ruhelosigkeit zum Trotz – oft geradezu ausgeruht klingen.
Rüdiger Görner, geboren 1957 in Rottweil, ist Professor für Neuere Deutsche und vergleichende Literatur an der Queen Mary University of London. Gründer des Ingeborg Bachmann Centre for Austrian Literature und Gründungsdirektor des Centre for Anglo-German Cultural Relations. Träger des Deutschen Sprachpreises, des Reimar Lüstpreises der Alexander von Humboldt-Stiftung und des Verdienstordens der Bundesrepublik Deutschland. Bei Zsolnay erschienen Rainer Maria Rilke. Im Herzwerk der Sprache (2004), Georg Trakl. Dichter im Jahrzehnt der Extreme (2014) und Oskar Kokoschka. Jahrhundertkünstler (2018).
Rüdiger Görner:
Georg Trakl.
Dichter im Jahrzehnt der Extreme
Deutscher Sprache
Fester Einband
352 Seiten
Zsolnay / Deuticke
Carl Hanser Verlag, München
ISBN 978-3-552-05697-8
2014
€ 24,90
# new books
Georg Trakl
fleursdumal.nl magazine
More in: - Book News, - Book Stories, Archive G-H, Archive S-T, Art & Literature News, Opium-Eaters, Trakl, Georg
---
Het schuurtje achter het huis van grootvader Rudolf is een klein oorlogsmuseum. Er staan een paar ingevette geweren van Duitsers en Engelsen. Militaire uitrustingen. Helmen. Blinkend opgepoetste koperen hulzen van granaten.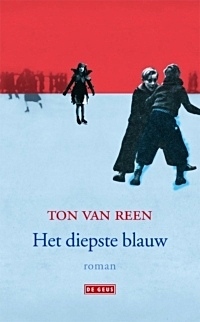 De helm van vliegenier John Wilkington heeft een apart plaatsje onder een glazen stolp. Daarnaast ligt een handgeschreven vel met de informatie die grootvader over het leven van John Wilkington bij elkaar heeft gezocht. En een carbonkopie van de getypte brief die grootvader naar Engeland heeft gestuurd, waarin hij de laatste weken van het leven van Wilkington heeft beschreven.
Daar heeft hij een dankbrief voor teruggekregen van een majoor Kirk Harlewood, die hem ook het thuisadres van Wilkington heeft gegeven. Waarna zijn schoondochter, Mels' moeder, bij wie Wilkington in huis was geweest, een brief naar de weduwe heeft gestuurd. Met grootvaders toestemming, omdat hij zelf niet in staat was om emoties op papier te zetten.
Verder bevat het museum veel foto's in lijstjes. Vooral kiekjes van vrolijke Engelse tommy's, boven op tanks en in jeeps, met meisjes met opgetrokken rokken op schoot. Door al die vrolijke soldaten en glunderende meisjes lijkt de oorlog vooral op een groot feest.
Bij sommige meisjes heeft grootvader een kruisje op het voorhoofd gezet.
`Waar dient dat kruisje voor?' vraagt Mels, die de gezichten van de meisjes bestudeert.
`Het is een brandmerk', zegt grootvader. `Het waren meiden die met Duitse soldaten liepen en later met de tommy's. Het betekende dat ze voor onze eigen jongens afgeschreven waren. Maar ze trouwden het eerst. Het geheugen van de mensen is kort. De oorlog waren we vlug vergeten.'
`Waarom bewaart u die spullen dan?'
`Omdat ik wil onthouden waar wij angst voor hebben gehad.'
Ton van Reen: Het diepste blauw (079)
wordt vervolgd
fleursdumal.nl magazine
More in: - Book News, - Het diepste blauw, Archive Q-R, Reen, Ton van
---
A compelling history of women in seventeenth century espionage, telling the forgotten tales of women from all walks of life who acted as spies in early modern Britain.
Nadine Akkerman has immersed herself in archives and letter collections, acting as a modern-day Spymistress to unearth plots and conspiracies that have long been hidden by history.
It would be easy for the modern reader to conclude that women had no place in the world of early modern espionage, with a few seventeenth-century women spies identified and then relegated to the footnotes of history.
If even the espionage carried out by Susan Hyde, sister of Edward Hyde, Earl of Clarendon, during the turbulent decades of civil strife in Britain can escape the historiographer's gaze, then how many more like her lurk in the archives?
Nadine Akkerman's search for an answer to this question has led to the writing of Invisible Agents, the very first study to analyse the role of early modern women spies, demonstrating that the allegedly-male world of the spy was more than merely infiltrated by women.
This compelling and ground-breaking contribution to the history of espionage details a series of case studies in which women – from playwright to postmistress, from lady-in-waiting to laundry woman – acted as spies, sourcing and passing on confidential information on account of political and religious convictions or to obtain money or power.
The struggle of the She-Intelligencers to construct credibility in their own time is mirrored in their invisibility in modern historiography.
Akkerman has immersed herself in archives, libraries, and private collections, transcribing hundreds of letters, breaking cipher codes and their keys, studying invisible inks, and interpreting riddles, acting as a modern-day Spymistress to unearth plots and conspiracies that have long remained hidden by history.
Nadine Akkerman is Reader in early modern English Literature at Leiden University and Visiting Fellow at All Souls College, Oxford. She is author of the critically acclaimed Invisible Agents: Women and Espionage in Seventeenth-Century Britain (OUP), and of The Correspondence of Elizabeth Stuart, Queen of Bohemia (OUP), the third and final volume of which will be published in 2020, and is currently writing the definitive biography of Elizabeth Stuart. She has also published extensively on women's history, diplomacy, and masques, and curated several exhibitions, including the popular Courtly Rivals at the Haags Historisch Museum. In 2017 she was elected to The Young Academy of the Royal Netherlands Academy of Arts and Sciences, and received a Special Recognition Award from the World Cultural Council.
Invisible Agents
Women and Espionage in Seventeenth-Century Britain
Nadine Akkerman
Language: English
Oxford University Press
Hardcover
288 pages
Published: 12 July 2018
8 colour plates & 12 black and white images
234x156mm
ISBN-10: 0198823010
ISBN-13: 978-0198823018
£20.00
# new books
Nadine Akkerman:
Invisible Agents
fleursdumal.nl magazine
More in: #Biography Archives, *War Poetry Archive, - Book News, - Book Stories, Archive A-B, CRIME & PUNISHMENT, History of Britain, Tales of Mystery & Imagination, WAR & PEACE
---
Iedereen krijgt er vroeg of laat mee te maken: het moment dat we beseffen dat onze ouders niet het eeuwige leven hebben.
"Mijn begraven boek' is precies dat verhaal, geschreven in de meest precieze en mooiste van alle talen van de rouw. De geschiedenis van twee schrijvers en een gedeelde passie – de literatuur – die, voorbij de dood, hen in het leven met elkaar verbindt.
"Mijn begraven boek' is het ontroerende verhaal over het leven en de dood van Mauro's vader, Héctor Libertella, een van de vroegere cultschrijvers van Argentinië, en over de band die vader en zoon voorbij het sterfbed hebben.
Mauro Libertella
Mijn begraven boek
Literaire roman
Vertaald door Merijn Verhulst
Met een voorwoord van Carlos Fonseca
Taal Nederlands
Paperback met flappen
Verschijningsdatum augustus 2018
Karaat, Uitgeverij
1e druk
20,1 x 12,5 x 0,8 cm
ISBN 9789079770342
€ 17,95
W: www.uitgeverijkaraat.nl
# new novel
Mauro Libertella
fleursdumal.nl magazine


More in: - Book News, - Book Stories, Archive K-L, Art & Literature News
---
Breton, Eluard, Aragon, Cocteau, Picasso, Chanel, Abel Gance, Anaïs Nin, Colette, Diego Rivera, Lacan, Desnos, Van Gogh, Sartre et Beauvoir, plus tard Jim Morrison et Patti Smith…
Ces noms jalonnent la trajectoire d'Antonin Artaud, comète colérique qui a irrigué l'avant-garde artistique et littéraire de l'entre-deux-guerres et irrigue encore notre époque.
Par-delà le cliché de l'aliéné, du mythe du poète fou auteur d'une oeuvre monumentale, cette biographie s'attache à souligner le caractère novateur, toujours d'actualité, de son message : Artaud a imaginé le cinéma en relief, oeuvré à un profond renouvellement de l'art théâtral, rejeté le colonialisme européen, remis en cause les idéologies mortifères du XXe siècle, dénoncé le capitalisme et ses impératifs productivistes, esquissé l'altermondialisme.
Après neuf ans d'internement, il est aussi celui qui a fait vaciller la psychiatrie, ses catégories et sa thérapeutique des électrochocs. Plus que jamais, dans notre époque incertaine, Antonin Artaud est une voix à faire entendre. Une biographie à lire comme un roman.
Né en 1970, Laurent Vignat poursuit des études de lettres à la Sorbonne et devient professeur de français. Il publie son premier roman en 2006, après quelques textes épars publiés dans des revues.
Sur des carnets, il saisit les bizarreries d'une société qu'il juge de plus en plus folle, ses contemporains, des sourires, des tics de langage et des bribes de vie qui deviennent, à force de travail et d'obstination, des histoires.
Quand il n'écrit pas, il fait la classe ; il pédale en côte chalonnaise ; il lit ; il observe ; il regarde ses enfants grandir ; il écoute son épouse ; il suit les doigts graciles de son fils lorsqu'ils filent une impro sur le piano du salon ; il prépare un osso bucco, il s'endort avec Bach ou Jarrett dans les oreilles…
Auteur: Laurent Vignat
Antonin Artaud.
Le visionnaire hurlant
Editeur : Editions Du Jasmin
Collection: Signes de vie
Parution : 27/02/2018
Nombre de pages : 251
Dimensions: 15×19
ISBN: 978-2-35284-177-7
€ 16,00
# new books
Antonin Artaud
fleursdumal.nl magazine
More in: #Biography Archives, - Book News, Antonin Artaud, Archive A-B, Archive A-B, Archive U-V, Art & Literature News, Art Criticism, Artaud, Antonin, AUDIO, CINEMA, RADIO & TV, THEATRE
---
Mels herinnert zich het gesprek op het kerkhof als de dag van gisteren.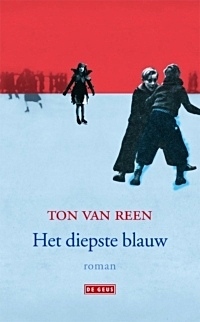 Nog geen twee dagen later vonden ze grootvader Bernhard dood in zijn stoel. Met de kat op schoot, die misschien niet eens wist dat hij dood was of dat misschien niet wilde weten.
Hij was zo maar ingeslapen, nog geen uur nadat Mels' moeder bij hem op bezoek was geweest en zijn bed had opgemaakt met schone lakens.
Misschien vond hij het bed te schoon en te wit om erin te sterven en was hij liever in zijn onopgemaakte holletje doodgegaan.
Grootvader Rudolf heeft hem twintig jaar overleefd. Die is bijna honderd geworden. Hij heeft Bernhard zo lang overleefd dat hij zelfs vergeten was dat hij zijn hele leven ruzie met hem had gemaakt. Toen hij stokoud was, sprak hij alleen nog maar over zijn jeugd, over toen hij en Bernhard nog vrienden waren en alles samen deden en voor eeuwig vrienden wilden zijn. De ouderdom zette in het hoofd van grootvader Rudolf alles op zijn kop.
In het jaar dat hij stierf, was zijn lijf net zo uitgewoond als het grijze kostuum dat hij dertig jaar had gedragen en dat hij nooit meer had willen vervangen, maar in zijn hoofd was hij een jongeman van achttien die de hele wereld aankon. Alles wat er na zijn achttiende gebeurd was, was hij vergeten. De nette man was allang dood. Hij riep naar de meiden op straat en was lastig voor de verpleegsters die hem kwamen wassen en aankleden. Na een lang keurig leven bewees hij in zijn dementie dat hij geen haar was veranderd.
Ton van Reen: Het diepste blauw (078)
wordt vervolgd
fleursdumal.nl magazine
More in: - Book News, - Het diepste blauw, Archive Q-R, Reen, Ton van
---
It's 1944 and sixteen-year-old ballerina and gymnast Edith Eger is sent to Auschwitz.

Separated from her parents on arrival, she endures unimaginable experiences, including being made to dance for the infamous Josef Mengele. When the camp is finally liberated, she is pulled from a pile of bodies, barely alive.
The horrors of the Holocaust didn't break Edith. In fact, they helped her learn to live again with a life-affirming strength and a truly remarkable resilience. The Choice is her unforgettable story.
"Edith's strength and courage are remarkable…her life and work are an incredible example of forgiveness, resilience, and generosity."— Sheryl Sandberg
Edith Eva Eger
An eminent psychologist and one of the few remaining Holocaust survivors old enough to remember life in the camps, Dr. Edith Eger has worked with veterans, military personnel, and victims of physical and mental trauma. She lives in La Jolla. The Choice is her first book.
"One of those rare and eternal stories that you don't want to end and that leave you forever changed." — Desmond Tutu, Nobel Peace Prize Laureate
The Choice.
Embrace the Possible
by Edith Eva Eger
Winner of the 2017 National Jewish Book Award and 2018 Christopher Award
Publisher: Scribner Book Company
Language: English
Hardcover: 304 pages
(September 5, 2017)
Paperback: 320 pages
(September 2018)
# new novel
Dr. Edith Eva Eger
fleursdumal.nl magazine
More in: - Book News, - Book Stories, Archive E-F, Art & Literature News, Holocaust
---
Older Entries »
« Newer Entries
Thank you for reading FLEURSDUMAL.NL - magazine for art & literature