– Book Stories
·
Feest der Poëzie organiseert 'Het Festijn van Tachtig'
·
David Lagercrantz: The Girl Who Takes an Eye for an Eye
·
Benedetta Craveri: Les Derniers Libertins
·
Derde editie van de week van de Afrikaanse roman in Nederland en Vlaanderen
·
Jhumpa Lahiri: In Other Words
·
Noam Chomsky: Interviews with David Barsamian
·
Camille Laurens: La petite danseuse de quatorze ans
·
Christine L. Corton: London Fog. The Biography
·
David S. Brown: Paradise Lost. A Life of F. Scott Fitzgerald
·
Leif GW Persson: The Dying Detective. A Mystery
·
Festival Film by the Sea 2017 van 8 t/m 17 september in Vlissingen
·
Willem Kloos: O God, waarom schynt de zon nog! (Biografie & Verzen)
Ontdek het rebelse literaire Amsterdam van 1880, met theater, muziek, poëzie, film, eten, drinken en veel meer op 27 – 28 – 29 oktober 2017
De locaties
Festivalhart: Het Tropeninstituut
Mauritskade 63, Amsterdam
Kassa, theaterzaal en foyer zijn tijdens het festival gevestigd in het voormalige Tropentheater aan de zijkant van het gebouw, in de Linnaeusstraat. De boekverkoop van de Linnaeusboekhandel, de foyer (het Soeterijn Café) én de Poëziebar met absint en sonnetten vindt u in het Tropentheater.
Grote Zaal
Project Diepenbrock, op de zaterdagavond, vindt plaats in de spectaculaire Grote Zaal, te betreden via de hoofdingang aan de Mauritskade.
Grand Café de Tropen
De Tachtigersconferentie en de Thee met Van Deyssel vinden plaats in de Subtropenzaal van Grand Café de Tropen. Het Grand Café is open voor drankjes, lunch en borrelhapjes, en is 's avonds de locatie voor het Van Deysseldiner.
Witsenhuis
Oosterpark 82, Amsterdam
Het Witsenhuis, waar fotograaf Willem Witsen woonde en regelmatig de Tachtigers over de vloer kreeg, heeft een verdieping in de oude staat gehouden. Wilt u ook bij de Tachtigers langskomen? Dat kan! Bij wijze van uitzondering opent het Witsenhuis zijn deuren voor rondleidingen.
Pianola Museum
Westerstraat 118, Amsterdam

Het Geelvinck Pianola Museum bezit een grote hoeveelheid automatische piano's (pianola's), pianolarollen, automatische instrumenten en bijzondere grammofoons, alsook een kleine collectie schellakplaten. Op zondag 29 oktober vindt een bijzonder Koffieconcert rondom de Tachtigers plaats, met oude opnamen en pianolarollen van Nederlandse componisten uit hun tijd!
Bijzondere Collecties van de Universiteit van Amsterdam
Oude Turfmarkt 129, Amsterdam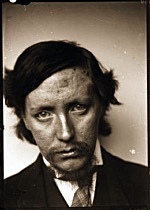 Tot de Bijzondere Collecties van de Universiteit van Amsterdam behoren rijke literaire verzamelingen en de Tachtigers zijn daarin ruim vertegenwoordigd. De collectie van het Frederik van Eeden-Genootschap wordt er beheerd en het archief van Albert Verwey is er eveneens te raadplegen. Verder zijn er stukken van onder anderen Willem Kloos en Jacques Perk, en archivalia van Flanor, de literaire vereniging waar veel Tachtigers in hun studententijd bij aangesloten waren. Een kleine tentoonstelling met manuscripten, foto's, tekeningen en persoonlijke documenten van Tachtigers is gratis te zien in de hal tijdens het gehele festival, gedurende de openingstijden van de Bijzondere Collecties.
Rondleiding Concertgebouw en Alphons Diepenbrock
Concertgebouwplein 10, 1071 LN Amsterdam

De componist onder de Tachtigers, die warme banden onderhield met vooral Herman Gorter, was Alphons Diepenbrock. Hij toonzette onder ander gedichten van Tachtigers Jacques Perk en Lodewijk van Deyssel, en staat vermeld op een cartouche in de Grote Zaal van het Concertgebouw, die tijdens de Tweede Gouden Eeuw van Amsterdam eind 19e eeuw werd gebouwd, en waar de Tachtigers regelmatig te vinden waren in de beginjaren. Een speciale, eenmalige rondleiding voor slechts 15 personen brengt u in verschillende ruimten van het Concertgebouw, die normaal niet toegankelijk zijn voor het publiek. Tevens wordt daarbij verteld over het Concertgebouw en zijn orkest in de tijd van de Tachtigers in het algemeen en Diepenbrocks betrokkenheid daarbij in het bijzonder.
Stichting Feest der Poëzie organiseert bijzondere voorstellingen met gedichten en muziek op mooie plaatsen, en richt zich op vormvaste dichtkunst, klassieke voordrachtskunst en ambachtelijke boekdrukkunst.
Stichting Feest der Poëzie, een collectief van dichters, musici en een magiër, treedt op in binnen- en buitenland. Wegens het tienjarig bestaan van de stichting is 'Het Festijn van Tachtig' in het leven geroepen.
Dit seizoen organiseren zij naast het Festijn nog avonden in het Pianola Museum in Amsterdam, WORM in Rotterdam, Nieuwe Erven in Amersfoort en op andere plaatsen.
# Meer info website Feest der Poëzie
Feest der Poëzie organiseert 'Het Festijn van Tachtig'
fleursdumal.nl magazine
More in: *Archive Les Poètes Maudits, - Archive Tombeau de la jeunesse, - Book Lovers, - Book Stories, Art & Literature News, CLASSIC POETRY, Gorter, Herman, Kloos, Willem, Literary Events, LITERARY MAGAZINES, Lodewijk van Deyssel, Museum of Literary Treasures, MUSIC, THEATRE
---
From the author of the #1 international best seller The Girl in the Spider's Web: the new book in the Millennium series, which began with Stieg Larsson's The Girl with the Dragon Tattoo
Lisbeth Salander, the girl with the dragon tattoo, the brilliant hacker, the obstinate outsider, the volatile seeker of justice for herself and others—even she has never been able to uncover the most telling facts of her traumatic childhood, the secrets that might finally, fully explain her to herself. Now, when she sees a chance to uncover them once and for all, she enlists the help of Mikael Blomkvist, the editor of the muckraking, investigative journal Millennium. And she will let nothing stop her—not the Islamists she enrages by rescuing a young woman from their brutality; not the prison gang leader who passes a death sentence on her; not the deadly reach of her long-lost twin sister, Camilla; and not the people who will do anything to keep buried knowledge of a sinister pseudoscientific experiment known only as The Registry. Once again, Lisbeth Salander and Mikael Blomkvist, together, are the fierce heart of a thrilling full-tilt novel that takes on some of the most insidious problems facing the world at this very moment.
David Lagercrantz was born in 1962 and is an acclaimed author and journalist. He has written numerous biographies (including the internationally best-selling I Am Zlatan Ibrahimović, for which he was the ghostwriter) and four novels, including Fall of Man in Wilmslow, and the #1 best-selling The Girl in the Spider's Web.
"Lagercrantz's excellent second contribution to Stieg Larsson's Millennium series [is a] complicated, fascinating mystery." Publisher's Weekly
The Girl Who Takes an Eye for an Eye
A Lisbeth Salander novel,
continuing Stieg Larsson's Millennium Series
By David Lagercrantz
Suspense & Thriller – Crime Mysteries
Paperback
Sep 12, 2017
512 Pages
Hardcover
Sep 12, 2017
368 Pages
new books
fleursdumal.nl magazine
More in: - Book News, - Book Stories, Archive K-L, Art & Literature News, Tales of Mystery & Imagination
---
Ceci n'est pas un livre d'histoire, et pourtant tout y est avéré. C'est le roman vrai des derniers feux de la monarchie, la chronique d'une civilisation au raffinement inégalé, et que 1789 emportera à jamais.
Le roman vrai de sept destins, chacun emblématique et unique à la fois. Des aristocrates de haut lignage, dotés des vertus dont tout noble doit s'enorgueillir : fierté, courage, raffinement, culture, esprit, art de plaire.
Ils se connaissent, sont cousins ou rivaux, libertins dans une société où l'on veut aimer à sa guise, puisque le mariage y est de convenance. Maîtresses officielles ou secrètes, liaisons épistolaires et enflammées, dépit, faveur, puis disgrâce… Jamais l'art de conquérir ne fut porté à cette incandescence.
Chacun d'eux, en même temps, veut se forger un destin. Prétendant aux plus hautes fonctions au service du Roi, ils devront composer avec la cour où les alliances se font et se défont au gré d'intrigues savantes et souvent cruelles. On croisera Talleyrand, Laclos, Marie-Antoinette dans la légèreté de ses vingt ans, les chroniques savoureuses du prince de Ligne ou de la comtesse de Boigne, les billets, les poèmes que cette élite lettrée et cosmopolite s'échange à chaque heure du jour.
Ils sont aussi les enfants des Lumières, et accueillent avec d'autant plus d'intérêt les idées nouvelles qu'ils croient possible de les concilier avec leurs propres privilèges. Mais la Révolution balayera cet espoir. Certains prendront les armes, d'autres le chemin de l'exil ; ce sera la ruine, la guillotine pour deux d'entre eux. Pour tous, la fin d'un monde.
Avec une plume enjouée et complice qui rappelle les meilleurs mémorialistes, Benedetta Craveri a composé ici un magnifique hommage à cette génération perdue qui incarna, plus qu'aucune autre, une certaine douceur de vivre.
Benedetta Craveri
Les Derniers Libertins
Traduction (Italien): Dominique Vittoz
2016
Editeur Flammarion
Collection ESSAIS
640 pages
155 x 240 cm
Couleur – Broché
EAN : 9782081249318
ISBN : 9782081249318
26,00€
new books
fleursdumal.nl magazine
More in: - Book News, - Book Stories, Archive C-D, Art & Literature News, MONTAIGNE
---
Van vrijdag 29 september t/m zondag 8 oktober 2017 wordt in Nederland en Vlaanderen de derde Week van de Afrikaanse roman gehouden, een leesbevorderingscampagne die brede aandacht wil vragen voor Afrikaanstalige literatuur in Nederlandse vertaling.
Deelnemers
Willem Anker won als romanschrijver en dramaturg alle prijzen die er in Zuid-Afrika maar te winnen zijn. Over zijn onlangs in Nederlandse vertaling verschenen roman Buys schrijft de Volkskrant: "De historische roman Buys is een overrompelend portret van een onuitstaanbare ruziezoeker. De waarde van dit testosteronproza ligt in het oproepen van een verdwenen wereld."
Andries Bezuidenhout is een ware creatieve duizendpoot. Hij maakte furore als voorman van een van de eerste grote rockbands in het Afrikaans, Brixton Moord en Roof Orkes. De laatste jaren presenteert hij zich als singer songwriter in de traditie van Koos du Plessis en Koos Kombuis. Andries Bezuidenhout is in Zuid-Afrika ook bekend als schilder, dichter en rubriekskrywer (columnist). En dit allemaal naast zijn baan als universitair hoofddocent in de Arbeidssociologie aan de Universiteit van Pretoria.
Amy Jephta is dramaturg. In haar toneelstuk Kristalvlakte, dat ook in boekvorm is verschenen, verplaatst ze het verhaal van Bertolt Brechts Mutter Curage naar de door armoede, drugs en bendegeweld geteisterde wereld van de Kaapse Vlakte. Amy Jephta kent het leven op die flatse van binnenuit en schrijft haar dialogen in rauw en onvervalst Kaapse Afrikaans.
Suzie Matlhola is de drijvende kracht achter het Afrikaans-in-Soweto-project. Suzie en haar team van vrijwilligers geven na schooltijd en in het weekend bijles Afrikaans aan de kinderen van Soweto, de grote township aan de rand van Johannesburg. Dankzij dit extra onderwijs halen de kinderen niet alleen hogere cijfers; ze vergroten ook hun kansen op een betere vervolgopleiding en een goede baan. Een prachtig voorbeeld van wat ze in het Afrikaans bemagtiging noemen. Suzie treedt tijdens de Week op samen met Karien Brits, een deskundige op het gebied van meertaligheid, die zelf naast Afrikaans en Engels onder meer ook Pools, Spaans, Venda en Tswana spreekt.
Rudie van Rensburg is een van de belangrijkste Afrikaanstalige thrillerschrijvers van dit moment. Zijn politieromans over de stuntelige, maar briljante kapitein Kassie Kasselman worden gekenmerkt door een mix van crime, actualiteit, kleurrijke personages, intrige en humor tegen het decor van het adembenemende landschap van Zuid-Afrika. Een nieuwe stem, voor de liefhebbers van Deon Meyer!
Ingrid Winterbach is waarschijnlijk de meest bekroonde schrijver in de hedendaagse Afrikaanstalige literatuur. Haar romans zijn eigenzinnig, poëtisch, associatief, humoristisch, kritisch en raadselachtig. Haar boeken geven hun geheim niet makkelijk prijs. En juist dat maakt ze voor haar trouwe lezers zo intrigerend en onweerstaanbaar. Twee van Ingrid Winterbachs romans, Niggie en Het boek van toeval en toeverlaat, zijn in het Nederlands vertaald.
Programma
Donderdag 28 september 2017
Amy Jephta neemt deel aan openingsavond AfroVibes, Amsterdam.
Vrijdag 29 september 2017
Alle schrijvers: openingsavond Week van de Afrikaanse roman i.s.m. B-Unlimited, Den Haag
Zaterdag 30 september 2017
Suzie Matlhola en Karien Brits nemen deel aan Drongo Talenfestival, Utrecht.
Willem Anker, Andries Bezuidenhout, Rudie van Rensburg en Ingrid Winterbach: Andries & vrienden bij Andries Eten & Drinken, Culemborg
Amy Jephta neemt deel aan AfroVibes, Amsterdam.
Zondag 1 oktober 2017
Amy Jephta neemt deel aan AfroVibes, Amsterdam.
Maandag 2 oktober 2107
Diverse gastcolleges en workshops, HKU en Universiteit Utrecht
Vertalerswerkswinkel met Rudie van Rensburg en Rob van der Veer, Amsterdam (vol)
Leeskring: Vlakwater van Ingrid Winterbach, Zuid-Afrikahuis, Amsterdam
Dinsdag 3 oktober 2017
Rudie van Rensburg, Ingrid Winterbach, Margriet van der Waal en mystery guest: Avond over misdaadfictie, Zuid-Afrikahuis, Amsterdam
Willem Anker: leeskring bibliotheek Schiermonnikoog
Amy Jephta neemt deel aan Afrovibes, Amsterdam.
Woensdag 4 oktober 2017
Alle schrijvers, Jannie du Toit: Literair evenement, Vlaams-Nederlands Cultuurhuis deBuren, Brussel
Donderdag 5 oktober 2017
Suzie Matlhola, Rudie van Rensburg: gastcolleges Universiteit Antwerpen
Willem Anker: Boekhandel De Kleine Johannes, Leuven
Vrijdag 6 oktober 2017
Amy Jephta: workshop Creative Writing, Universiteit Gent
Alle schrijvers: letterkundig symposium i.s.m. de Suid-Afrikaanse Akademie vir Wetenskap en Kuns, Universiteit Gent
Willem Anker, Andries Bezuidenhout, Rudie van Rensburg en Ingrid Winterbach: Slotfeest, Theater de Tinnen Pot, Gent
Zaterdag 7 oktober 2017
Andries Bezuidenhout en Ingrid Winterbach: Huiskamerconcert, Leuven
Zondag 8 oktober 2017
Amy Jephta neemt deel aan Afrovibes, Rotterdam.
Het logo van de Week van de Afrikaanse roman is ontworpen door de Zuid-Afrikaanse kunstenaar en schrijver Nathan Trantraal.
Van 29 september t/m 8 oktober 2017 derde editie van de Week van de Afrikaanse roman met Amy Jephta, Andries Bezuidenhout, Ingrid Winterbach, Rudie van Rensburg, Suzie Matlhola en Willem Anker
Meer informatie kunt u vinden op website: www.weekvandeafrikaanseroman.nl en via Facebook en Twitter
week van de afrikaanse roman 2017
fleursdumal.nl magazine
More in: - Book News, - Book Stories, African Art, Art & Literature News, FDM in Africa, Literary Events, SOUTH AFRICAN LIBRARY
---
In Other Words is a revelation. It is at heart a love story of a long and sometimes difficult courtship, and a passion that verges on obsession: that of a writer for another language.
For Jhumpa Lahiri, that love was for Italian, which first captivated and capsized her during a trip to Florence after college. Although Lahiri studied Italian for many years afterwards, true mastery had always eluded her.
Seeking full immersion, she decided to move to Rome with her family, for 'a trial by fire, a sort of baptism' into a new language and world. There, she began to read and to write – initially in her journal – solely in Italian. In Other Words, an autobiographical work written in Italian, investigates the process of learning to express oneself in another language, and describes the journey of a writer seeking a new voice.
Presented in a dual-language format, this is a wholly original book about exile, linguistic and otherwise, written with an intensity and clarity not seen since Vladimir Nabokov: a startling act of self-reflection and a provocative exploration of belonging and reinvention.
"A writer of formidable powers and great depth of feeling" – Observer
Jhumpa Lahiri was born in London and raised in Rhode Island. Her debut collection of stories, Interpreter of Maladies, was awarded the Pulitzer Prize, the PEN/Hemingway Award,The New Yorker Debut of the Year, and an Addison M. Metcalf Award from the American Academy of Arts and Letters. It was an international bestseller, translated into more than thirty languages. Her first novel, The Namesake, was a New York Times Notable Book, a Los Angeles TimesBook Prize finalist, and selected as one of the best books of the year by USA Today and Entertainment Weekly, among other publications. Her second collection, Unaccustomed Earth, was a New York Times Book Review,Washington Post, Los Angeles Times, Time, and People Magazine Best Book of the Year, a finalist for the Story Prize, and winner of the Frank O'Connor International Short Story Award. Her most recent book is her second novel,The Lowland (published September 2013).
A recipient of Guggenheim and National Endowment for the Arts Fellowships, she was inducted into the American Academy of Arts and Letters in 2012. She lives in Brooklyn, New York, with her husband and two children.
Jhumpa Lahiri writes: Essays & Journalism, Biography & Memoir, General Fiction, Short Stories
She is author of : In Other Words, The Clothing of Books, The Lowland, Only Goodness, Unaccustomed Earth
In Other Words
By Jhumpa Lahiri
Translator: Ann Goldstein
Publ.: 09-02-2017
Paperback
Edition: 1st
256 pag.
ISBN: 9781408866139
Imprint: Bloomsbury Paperbacks
Dim.: 198 x 129 mm
new books
fleursdumal.nl magazine
More in: - Book News, - Book Stories, Archive K-L, Art & Literature News
---
Global Discontents is a compelling set of interviews with Noam Chomsky, who identifies the "dry kindling" of discontent around the world that could soon catch fire.
In wide-ranging interviews with David Barsamian, his longtime interlocutor, Noam Chomsky asks us to consider "the world we are leaving to our grandchildren": one imperiled by the escalation of climate change and the growing potential for nuclear war. If the current system is incapable of dealing with these threats, he argues, it's up to us to radically change it.
These ten interviews, conducted from 2013 to 2016, examine the latest developments around the globe: the devastation of Syria, the reach of state surveillance, growing anger over economic inequality, the place of religion in American political culture, and the bitterly contested 2016 U.S. presidential election. In accompanying personal reflections on his Philadelphia childhood and his eighty-seventh birthday, Chomsky also describes his own intellectual journey and the development of his uncompromising stance as America's premier dissident intellectual.
Noam Chomsky is the author of numerous bestselling political works, including Hegemony or Survival and Failed States. A professor emeritus of linguistics and philosophy at MIT, he is widely credited with having revolutionized modern linguistics. He lives outside Boston, Massachusetts.
David Barsamian, director of the award-winning and widely syndicated Alternative Radio, is a winner of the Lannan Foundation's Cultural Freedom Fellowship and the ACLU's Upton Sinclair Award for independent journalism. He lives in Boulder, Colorado.
Global Discontents
Conversations on the Rising Threats to Democracy
Noam Chomsky: Interviews with David Barsamian
Trade Paperback
$18.00
Metropolitan Books
Henry Holt and Co.
12/05/2017
ISBN: 9781250146182
240 Pages
new books
fleursdumal.nl magazine
More in: - Book News, - Book Stories, Archive A-B, Archive C-D, Art & Literature News, MONTAIGNE, Noam Chomsky
---
Who was the model for Edouard Degas's world renowned sculpture of a ballet dancer? Camille Laurens embarks on a meticulous and sensitive enquiry.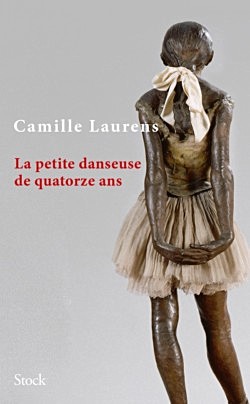 Degas's "Little Ballerina" has always been a presence for Camille Laurens. Here the novelist tells the story of the sculpture which has been exhibited in Paris, London, New York, Washington, Chicago, Copenhage, Dresden… but few know the identity of the model.
She looks into the childhood of Marie Van Goethem, born to Belgian parents, with an older sister who ended up as a courtesan, a younger sister who became a ballet teacher and a mother who died on the very premises of the Paris Opera. Dancing and prostitution. Revolution and the art world. Quite unintentionally, Marie would become one of the most discussed models, and was described as a "monkey" at the 1881 Salon des Indépendants exhibition.
How did Degas dare to make something beautiful of such an ugly child? And what mysterious connection was there between Degas and his subject, given that he kept the wax sculpture in his studio his whole life and never exhibited it? This enquiry ultimately leads Camille Laurens to a more personal quest.
Novelist, essayist and academic Camille Laurens has published some twenty books. In 2000, Dans ces bras-là won the Prix Fémina and the Prix Renaudot des Lycéens, and was translated into thirty languages. Her latest novel Who You Think I Am (Gallimard, 2016 / Other Press 2017) sold 50,000 copies in France.
La petite danseuse de quatorze ans
Camille Laurens
(Degas's little ballerina by Camille Laurens)
Collection: La Bleue
Éditions Stock Paris
Parution: 01/09/2017
176 pages
Format:140 x 216 mm
EAN: 9782234069282
Prix:  €17.50
fleursdumal.nl magazine
More in: - Book News, - Book Stories, Archive K-L, Art & Literature News, DANCE, FDM in Paris, Histoire de France
---
In popular imagination, London is a city of fog. The classic London fogs, the thick yellow "pea-soupers," were born in the industrial age of the early nineteenth century.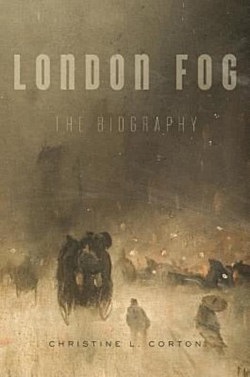 The first globally notorious instance of air pollution, they remained a constant feature of cold, windless winter days until clean air legislation in the 1960s brought about their demise. Christine L. Corton tells the story of these epic London fogs, their dangers and beauty, and their lasting effects on our culture and imagination.
As the city grew, smoke from millions of domestic fires, combined with industrial emissions and naturally occurring mists, seeped into homes, shops, and public buildings in dark yellow clouds of water droplets, soot, and sulphur dioxide. The fogs were sometimes so thick that people could not see their own feet.
By the time London's fogs lifted in the second half of the twentieth century, they had changed urban life. Fogs had created worlds of anonymity that shaped social relations, providing a cover for crime, and blurring moral and social boundaries.
They had been a gift to writers, appearing famously in the works of Charles Dickens, Henry James, Oscar Wilde, Robert Louis Stevenson, Joseph Conrad, and T. S. Eliot. Whistler and Monet painted London fogs with a fascination other artists reserved for the clear light of the Mediterranean.
Corton combines historical and literary sensitivity with an eye for visual drama—generously illustrated here—to reveal London fog as one of the great urban spectacles of the industrial age.
Christine L. Corton is a Senior Member of Wolfson College, Cambridge, and a freelance writer. She worked for many years at publishing houses in London.
London Fog
The Biography
Christine L. Corton
Paperback – 2017
408 pages
28 color illustrations, 63 halftones
Belknap Press / Harvard University Press
ISBN 9780674979819
fleursdumal.nl magazine
More in: - Book News, - Book Stories, Archive C-D, Art & Literature News, Arthur Conan Doyle, Charles Dickens, FDM in London, Natural history, Tales of Mystery & Imagination
---
Pigeonholed in popular memory as a Jazz Age epicurean, a playboy, and an emblem of the Lost Generation, F. Scott Fitzgerald was at heart a moralist struck by the nation's shifting mood and manners after World War I.

In Paradise Lost, David Brown contends that Fitzgerald's deepest allegiances were to a fading antebellum world he associated with his father's Chesapeake Bay roots. Yet as a midwesterner, an Irish Catholic, and a perpetually in-debt author, he felt like an outsider in the haute bourgeoisie haunts of Lake Forest, Princeton, and Hollywood—places that left an indelible mark on his worldview.
In this comprehensive biography, Brown reexamines Fitzgerald's childhood, first loves, and difficult marriage to Zelda Sayre. He looks at Fitzgerald's friendship with Hemingway, the golden years that culminated with Gatsby, and his increasing alcohol abuse and declining fortunes which coincided with Zelda's institutionalization and the nation's economic collapse.
Placing Fitzgerald in the company of Progressive intellectuals such as Charles Beard, Randolph Bourne, and Thorstein Veblen, Brown reveals Fitzgerald as a writer with an encompassing historical imagination not suggested by his reputation as "the chronicler of the Jazz Age." His best novels, stories, and essays take the measure of both the immediate moment and the more distant rhythms of capital accumulation, immigration, and sexual politics that were moving America further away from its Protestant agrarian moorings. Fitzgerald wrote powerfully about change in America, Brown shows, because he saw it as the dominant theme in his own family history and life.
David S. Brown is Raffensperger Professor of History at Elizabethtown College.
"[An] incisive biography."—The New Yorker
"Paradise Lost accomplishes much in its aim to contextualize Fitzgerald within both American historical and literary historical parameters. This new biography manages to get past the trappings of Fitzgerald's boozy flapper-era persona and to credit his talent for taking the pulse of the America in which he lived."—Christina Hunt Mahoney, The Irish Times
Paradise Lost
A Life of F. Scott Fitzgerald
David S. Brown
424 pag. – 2017
Harvard University Press
Belknap Press
Isbn 9780674504820
fleursdumal.nl magazine
More in: - Book News, - Book Stories, Archive A-B, Art & Literature News, BIOGRAPHY, Fitzgerald, F. Scott
---
Lars Martin Johansson is a living legend. Cunning and perceptive, always one step ahead, he was known in the National Criminal Police as "the man who could see around corners." But now Johansson is retired, living in the country, his police days behind him.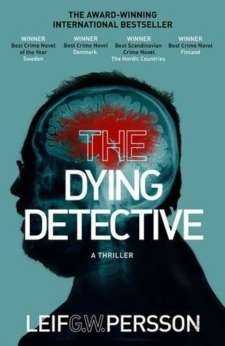 Or so he thinks.
After suffering a stroke, Johansson finds himself in the hospital. Tests show heart problems as well. And the only thing that can save him from despair is his doctor's mention of an unsolved murder case from years before. The victim: an innocent nine-year-old girl.
Johansson is determined to solve the case, no matter his condition. With the help of his assistant, Matilda, an amateur detective, and Max, an orphan with a personal stake in the case, he launches an informal investigation from his hospital bed. Racing against time, he uncovers a web of connections that links sex tourism to a dead opera singer and a self-made millionaire. And as Johansson draws closer to solving the crime, he finds that he will have to confront not just a mystery but his own mortality as well.
Leif G.W. Persson's previous novels include Backstrom: He Who Kills the Dragon, Between Summer's Longing and Winter's End, and Another Time, Another Life. He has served as an adviser to the Swedish ministry of justice and is Sweden's most renowned psychological profiler. A professor at the Swedish National Police Board, he is considered the country's foremost expert on crime.
The Dying Detective
A Mystery
By Leif GW Persson
Translated by Neil Smith
Category: Crime Mysteries
Paperback + Hardback
May 2017
432 Pages
Published by Transworld Publishers Ltd
ISBN10 085752089X
ISBN13 9780857520890
fleursdumal.nl magazine
More in: - Book News, - Book Stories, Archive O-P, Art & Literature News, CRIME & PUNISHMENT, Tales of Mystery & Imagination
---
Film by the Sea is hét festival voor film en literatuur en al sinds 1999 een begrip in Zeeland en ver daarbuiten.

Inmiddels kom er jaarlijks ruim 43.000 bezoekers naar de havenstad Vlissingen om zich tien dagen lang onder te dompelen in het beste wat film en boek te bieden hebben. Zo worden er bekende en minder bekende films en documentaires getoond, competities gehouden, lezingen, colleges en concerten gegeven en de gezelligste feestjes gebouwd. Ook vele acteurs, schrijvers en regisseurs van vakveteranen tot jonge talenten laten graag hun gezicht zien bij het festival. De unieke locatie aan zee en het bomvolle, steeds verrassende programma maken Film by the Sea van Openingsgala tot Slotfeest ieder jaar weer een feest. Dit jaar is de 19e editie van Film by the Sea en vindt plaats van 8 t/m 17 september.
Buiten het festival om is er het programma Film by the Sea door het Jaar, waarbinnen elke week een bijzondere film wordt vertoond.
Parel voor de Beste Boekverfilming
De GVR van Steven Spielberg, Dubbelspel van Ernest R. Dickerson, Julieta van Pedro Almodóvar, Nocturnal Animals van Tom Ford, The Handmaiden van Chan-wook Park, The Light Between Oceans van Derek Cianfrance en Tonio van Paula van der Oest dingen mee naar de Parel, de publieksprijs voor de Beste Boekverfilming.

Tot en met 14 september via besteboekverfilming.nl stemmen op zijn favoriet. Op 15 september wordt op Film by the Sea, het festival voor film en literatuur in Vlissingen, de Parel uitgereikt aan de film die de meeste stemmen heeft behaald.
De zeven nominaties zijn door een comité van een boekhandelaar, bibliothecaris en filmkenner gekozen uit het aanbod aan van boekverfilmingen die uitkwamen tussen 1 juli 2016 en 31 juli 2017. Vorig jaar ontving Publieke Werken van regisseur Joram Lürsen, gebaseerd op de gelijknamige roman van Thomas Rosenboom, de Parel voor de beste Boekverfilming. De zeven boekverfilmingen zijn te zien op het festival Film by the Sea, dat plaatsvindt van 8 t/m 17 september. Kijk voor meer informatie op www.filmbythesea.nl.
Boek en film gaan heel goed samen. Aan menig beroemde film gaat vaak een even beroemd boek vooraf. Denk aan klassiekers als Turks fruit, Doctor Zhivago, The English Patient en Harry Potter. Maar ook Het Diner, Sonny Boy, Life of Pi, Sophie's Choice, etc.
De genomineerde films voor de Parel zijn gebaseerd op de volgende boeken, in dezelfde volgorde: De GVR van Roald Dahl (De Fontein), Dubbelspel van Frank Martinus Arion (De Bezige Bij), Stilte van Alice Munro (De Geus), Tony & Susan van Austin Wright (De Arbeiderspers), Vingervlug van Sarah Waters (Nijgh & Van Ditmar), Het licht van de zee van M.L. Stedman (Boekerij) en Tonio van A.F.Th van der Heijden (De Bezige Bij).
19de Festival Film by the Sea van 8 t/m 17 september 2017 in Vlissingen
  # meer info op website Film by the Sea 
fleursdumal.nl magazine
More in: - Book Stories, A.F.Th. van der Heijden, Art & Literature News, CINEMA, RADIO & TV, Literary Events
---
Willem Kloos was een briljant dichter, een scherp criticus en de onbetwiste leidsman van de Tachtigers. Tot in de jaren dertig werd hij aanbeden én verguisd – nu leeft hij voort in een aantal klassieke gedichten.
Kloos bracht het tijdschrift De Nieuwe Gids naar grote hoogtes en diepe dalen, verkeerde in een permanente staat van armoede en drankzucht, en dreef zijn kring van vrienden tot wanhoop. Later werd hij verzorgd door zijn vrouw en schoonzuster, met als enig houvast het tijdschrift, dat na zijn dood in de handen van fascisten roemloos ten onder ging.
In Willem Kloos (1859-1938). O God, waarom schynt de zon nog! beschrijven Peter Janzen en Frans Oerlemans het turbulente en vaak tragische leven aan de hand van talloze nieuwe feiten en vele, dikwijls niet eerder gepubliceerde foto's. Ze rekenen af met de hardnekkige mythe dat Kloos de ontwerper was van zijn eigen grootheid en werpen een nieuw licht op zijn obsessieve verlatingsangst. Ook schenken ze uitgebreid aandacht aan zijn aftakeling in de jaren negentig en zijn opname in een psychiatrische kliniek, waar hij werd onderworpen aan elektrotherapie.
Historicus Peter Janzen en neerlandicus Frans Oerlemans publiceerden veelvuldig over de Beweging van Tachtig, onder andere in De Parelduiker. Zij promoveerden beiden op leven en werk van Willem Kloos.
Willem Kloos (1859-1938)
O God, waarom schynt de zon nog!
Auteur(s): Peter Janzen & Frans Oerlemans
Vormgever: Brigitte Slangen
ISBN 9789460043222,
gebonden, 16 x 24 cm,
rijk geïllustreerd, deels in kleur,
408 pagina's, 2017
Uitgeverij Vantilt
€ 29,50
Samen met de biografie verschijnt een heruitgave van Kloos' iconische Verzen uit 1894.
Deze zachtsgezegd opmerkelijke bundel begint met een lofzang op de liefde en eindigt met de beruchte scheldsonnetten, waarin Kloos zijn vrienden van het eerste uur tot op het bot fileert.
Verzen werd op slag voor een hele generatie een bijna heilig boek. Deze heruitgave van de eerste druk biedt de mogelijkheid om kennis te nemen van klassieke sonnetten waarvan de eerste regels deel uitmaken van ons collectief bewustzijn: 'Ik ben een God in 't diepst van mijn gedachten', 'De Zee, de Zee klotst voort in eindelooze deining', 'De boomen dorren in het laat seizoen' en natuurlijk 'Ik ween om bloemen in den knop gebroken'.
Willem Kloos
Verzen
Vormgever: Marc Vleugels
168 pagina's
paperback – 2017
ISBN 978 94 6004 323 9
Uitgeverij Vantilt
€ 19.95
'Het is de verfrissende afwezigheid van ironie, relativering en gelatenheid die ze nu nog authentiek maakt. Mooi uitgegeven, ook.' Aleid Truijens, de Volkskrant
fleursdumal.nl magazine
More in: - Book News, - Book Stories, Archive K-L, Art & Literature News, BIOGRAPHY, DEAD POETS CORNER, Kloos, Willem, LITERARY MAGAZINES
---
Older Entries »
Thank you for reading FLEURSDUMAL.NL - magazine for art & literature