LITERARY NEWS & EVENTS – art & literature news, in memoriam, festivals, city-poets, writers in Residence
«« Previous page
·
Man Booker Prize announces 2017 shortlist
·
Noam Chomsky: Interviews with David Barsamian
·
Marlena by Julie Buntin
·
Onno Blom: Het litteken van de dood (Biografie Jan Wolkers)
·
Camille Laurens: La petite danseuse de quatorze ans
·
Laatste weken Disruption – Remapping Nature (Lustwarande 2017)
·
Christine L. Corton: London Fog. The Biography
·
David S. Brown: Paradise Lost. A Life of F. Scott Fitzgerald
·
Orhan Pamuk: The Red-Haired Woman
·
Leif GW Persson: The Dying Detective. A Mystery
·
Festival Film by the Sea 2017 van 8 t/m 17 september in Vlissingen
·
Willem Kloos: O God, waarom schynt de zon nog! (Biografie & Verzen)
Paul Auster, Emily Fridlund, Mohsin Hamid, Fiona Mozley, George Saunders and Ali Smith are announced as the six shortlisted authors for the 2017 Man Booker Prize for Fiction.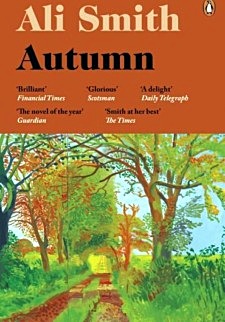 Their names were announced by 2017 Chair of judges, Lola, Baroness Young, at a press conference at the offices of Man Group, the prize sponsor.
The judges remarked that the novels, each in its own way, challenge and subtly shift our preconceptions — about the nature of love, about the experience of time, about questions of identity and even death.
Two novels from independent publishers, Faber & Faber and Bloomsbury, are shortlisted, alongside two from Penguin Random House imprint Hamish Hamilton and two from Hachette imprints, Weidenfeld & Nicolson and JM Originals.
The 2017 shortlist of six novels is:
4321 by Paul Auster (US) (Faber & Faber)
History of Wolves by Emily Fridlund (US) (Weidenfeld & Nicolson)
Exit West by Mohsin Hamid (UK-Pakistan) (Hamish Hamilton)
Elmet by Fiona Mozley (UK) (JM Originals)
Lincoln in the Bardo by George Saunders (US) (Bloomsbury Publishing)
Autumn by Ali Smith (UK) (Hamish Hamilton)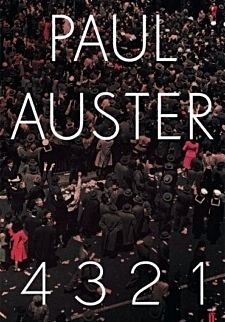 The judging panel, chaired by Lola, Baroness Young, consists of: the literary critic, Lila Azam Zanganeh; the Man Booker Prize shortlisted novelist, Sarah Hall; the artist, Tom Phillips CBE RA; and the travel writer and novelist, Colin Thubron CBE.
The 2017 winner will be announced on Tuesday 17 October in London's Guildhall, at a dinner that brings together the shortlisted authors and many well-known figures from the literary world. The ceremony will be broadcasted by the BBC.
The shortlisted authors will each receive £2,500 and a specially bound edition of their book. The winner will receive a further £50,000 and can expect international recognition.
The Man Booker Prize 2017 shortlist:
4 3 2 1 by Paul Auster (US) (Faber & Faber)
History of Wolves by Emily Fridlund (US) (Weidenfeld & Nicolson)
Exit West by Mohsin Hamid (Pakistan-UK) (Hamish Hamilton)
Elmet by Fiona Mozley (UK) (JM Originals)
Lincoln in the Bardo by George Saunders (US) (Bloomsbury Publishing)
Autumn by Ali Smith (UK) (Hamish Hamilton)
The Man Booker Prize 2017
fleursdumal.nl magazine
More in: - Book Lovers, - Book News, Archive A-B, Archive S-T, Art & Literature News, Literary Events, Paul Auster
---
Global Discontents is a compelling set of interviews with Noam Chomsky, who identifies the "dry kindling" of discontent around the world that could soon catch fire.
In wide-ranging interviews with David Barsamian, his longtime interlocutor, Noam Chomsky asks us to consider "the world we are leaving to our grandchildren": one imperiled by the escalation of climate change and the growing potential for nuclear war. If the current system is incapable of dealing with these threats, he argues, it's up to us to radically change it.
These ten interviews, conducted from 2013 to 2016, examine the latest developments around the globe: the devastation of Syria, the reach of state surveillance, growing anger over economic inequality, the place of religion in American political culture, and the bitterly contested 2016 U.S. presidential election. In accompanying personal reflections on his Philadelphia childhood and his eighty-seventh birthday, Chomsky also describes his own intellectual journey and the development of his uncompromising stance as America's premier dissident intellectual.
Noam Chomsky is the author of numerous bestselling political works, including Hegemony or Survival and Failed States. A professor emeritus of linguistics and philosophy at MIT, he is widely credited with having revolutionized modern linguistics. He lives outside Boston, Massachusetts.
David Barsamian, director of the award-winning and widely syndicated Alternative Radio, is a winner of the Lannan Foundation's Cultural Freedom Fellowship and the ACLU's Upton Sinclair Award for independent journalism. He lives in Boulder, Colorado.
Global Discontents
Conversations on the Rising Threats to Democracy
Noam Chomsky: Interviews with David Barsamian
Trade Paperback
$18.00
Metropolitan Books
Henry Holt and Co.
12/05/2017
ISBN: 9781250146182
240 Pages
new books
fleursdumal.nl magazine
More in: - Book News, - Book Stories, Archive A-B, Archive C-D, Art & Literature News, MONTAIGNE, Noam Chomsky
---
The story of two girls and the wild year that will cost one her life, and define the other's for decades.
Everything about fifteen-year-old Cat's new town in rural Michigan is lonely and off-kilter until she meets her neighbor, the manic, beautiful, pill-popping Marlena. Cat is quickly drawn into Marlena's orbit and as she catalogues a litany of firsts—first drink, first cigarette, first kiss, first pill—Marlena's habits harden and calcify. Within the year, Marlena is dead, drowned in six inches of icy water in the woods nearby. Now, decades later, when a ghost from that pivotal year surfaces unexpectedly, Cat must try again to move on, even as the memory of Marlena calls her back.
Told in a haunting dialogue between past and present, Marlena is an unforgettable story of the friendships that shape us beyond reason and the ways it might be possible to pull oneself back from the brink.
"It's still so early in 2017 that calling something a best debut novel of the year is a dicey thing to try and do.  But if the Lorrie Moore blurb on the front cover doesn't tip you off that Julie Buntin's Marlena is a book you should be paying attention to, the fact that the author created something that could easily be called the millennial Midwestern version of the celebrated Elena Ferrante Neapolitan Novels crossed with Robin Wasserman's great Girls on Fire, should do the trick." –Rolling Stone
Julie Buntin is from northern Michigan. Her work has appeared in The Atlantic, Cosmopolitan, O, The Oprah Magazine, Slate, Electric Literature, and One Teen Story, among other publications. She teaches fiction at Marymount Manhattan College, and is the director of writing programs at Catapult. She lives in Brooklyn, New York. Marlena is her debut novel.
MARLENA
By Julie Buntin
Hardcover
$26.00
Henry Holt and Co.
04/04/2017
ISBN: 9781627797641
288 Pages
Trade Paperback
$16.00
Picador
04/03/2018
ISBN: 9781250160157
288 Pages
book news
fleursdumal.nl magazine
More in: - Book News, Archive A-B, Art & Literature News
---
Nederland vormde Jan Wolkers, en Jan Wolkers vormde Nederland.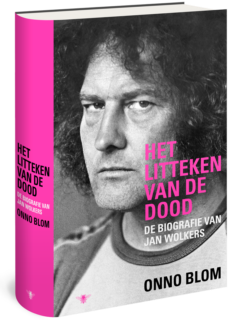 Zijn kunstenaarschap ontstond uit woede tegen de God van zijn gereformeerde vader in Oegstgeest, bloeide op in Amsterdam, en vond harmonie op Texel.
Zijn romans werden verguisd, bejubeld en bekroond. Wereldwijd werden honderdduizenden exemplaren verkocht van Kort Amerikaans, Een roos van vlees en Turks fruit.
Wolkers werd opgeleid als beeldhouwer. Hij maakte vele beelden in brons en glas, en liet een schitterend oeuvre van kleurrijke schilderijen na. Zoals hij beeldhouwde met woorden, zo schreef hij met verf.
Meer dan tien jaar lang werkte Onno Blom aan Wolkers' biografie. Op basis van een schat aan materiaal schetst hij een rebels, obsessief en zinnelijk leven in de greep van liefde en dood. Wolkers had onstuimige relaties met vrouwen en meisjes. De dood van zijn oudste broer en die van zijn tweejarige dochtertje bleven hem tot zijn laatste dag als demonen achtervolgen.
Onno Blom (1969) studeerde in 1994 cum laude af in de Nederlandse taal- en letterkunde en Culturele Studies. Na een aantal jaren te hebben gewerkt als literair redacteur bij dagblad Trouw en korte tijd als hoofdredacteur van Uitgeverij Prometheus Bert Bakker en adjunct-directeur van De Bezige Bij, is hij werkzaam als freelance journalist en literair criticus. Hij maakte voor Teleac een aantal radioprogramma's en treedt op als interviewer en presentator bij literaire bijeenkomsten in het land. Blom is de officiële biograaf van Jan Wolkers.
'Arme Onno. Zweet, bloed en tranen zullen langs zijn rug lopen,' zei Wolkers vlak voor zijn dood in NRC Handelsblad.
Verwacht – 19 oktober 2017 – handelseditie
Het litteken van de dood
Onno Blom
Aantal pagina's 1168
Uitvoering: Gebonden
ISBN 9789023454588
Uitgever De Bezige Bij
Druk vanaf 1e
Taal Nederlands
Bladzijden 1168 pp.
Bindwijze Hardcover
Genre Literaire non-fictie
€39,99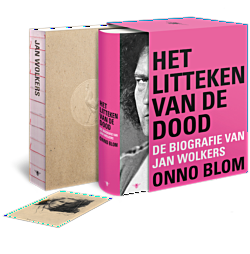 Naast de toegankelijke 'volkseditie' verschijnt een luxe editie in cassette, met daarin de biografie in een gebonden uitgave, een gebonden beeldboek met leven en werk van Jan Wolkers aan de hand van foto's, portretten, kunstwerken en egodocumenten, en een facsimiledruk van een zelfportret van Jan Wolkers uit 1945.
Deze luxe editie verschijnt in een eenmalige oplage van 1500 exemplaren, wordt genummerd en voorzien van de handtekeningstempel van Wolkers.
Verwacht – 19 oktober 2017 – luxe uitgave
Het litteken van de dood
Onno Blom
ISBN 9789023456568
Uitgever De Bezige Bij
Druk vanaf 1e
Taal Nederlands
Bindwijze Hardcover
Genre Biografieën
€129,99
new books
fleursdumal.nl magazine
More in: - Book Lovers, - Book News, Archive W-X, Art & Literature News, BIOGRAPHY, Jan Wolkers
---
Who was the model for Edouard Degas's world renowned sculpture of a ballet dancer? Camille Laurens embarks on a meticulous and sensitive enquiry.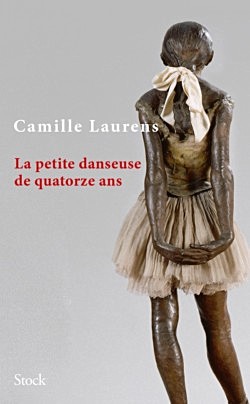 Degas's "Little Ballerina" has always been a presence for Camille Laurens. Here the novelist tells the story of the sculpture which has been exhibited in Paris, London, New York, Washington, Chicago, Copenhage, Dresden… but few know the identity of the model.
She looks into the childhood of Marie Van Goethem, born to Belgian parents, with an older sister who ended up as a courtesan, a younger sister who became a ballet teacher and a mother who died on the very premises of the Paris Opera. Dancing and prostitution. Revolution and the art world. Quite unintentionally, Marie would become one of the most discussed models, and was described as a "monkey" at the 1881 Salon des Indépendants exhibition.
How did Degas dare to make something beautiful of such an ugly child? And what mysterious connection was there between Degas and his subject, given that he kept the wax sculpture in his studio his whole life and never exhibited it? This enquiry ultimately leads Camille Laurens to a more personal quest.
Novelist, essayist and academic Camille Laurens has published some twenty books. In 2000, Dans ces bras-là won the Prix Fémina and the Prix Renaudot des Lycéens, and was translated into thirty languages. Her latest novel Who You Think I Am (Gallimard, 2016 / Other Press 2017) sold 50,000 copies in France.
La petite danseuse de quatorze ans
Camille Laurens
(Degas's little ballerina by Camille Laurens)
Collection: La Bleue
Éditions Stock Paris
Parution: 01/09/2017
176 pages
Format:140 x 216 mm
EAN: 9782234069282
Prix:  €17.50
fleursdumal.nl magazine
More in: - Book News, - Book Stories, Archive K-L, Art & Literature News, DANCE, FDM in Paris, Histoire de France
---
De internationale expositie Disruption – Remapping Nature in Tilburg is nog tot en met 24 september te bezichtigen.

Disruption focust op een aantal Europese kunstenaars, die hun licht laten schijnen op de wijze waarop de hedendaagse mens de natuur waarneemt en er zich toe verhoudt. De spanning in Disruption is vooral gelegen in de presentatie van deze reflecties in de 'natuurlijke' context van De Oude Warande. Waar houdt het begrip natuur op en begint de notie cultuur?
"Disruption – Remapping Nature concentreert zich op duurzaamheid, op een toekomst die alleen met gemeenschappelijke krachten tot iets vruchtbaars kan leiden. En en passant vestigt de manifestatie de aandacht op schoonheid die de natuur gratis in zich vervat houdt en waar wij meestal achteloos aan voorbij lopen. Die schoonheid kan de vorm van een beukenblad aannemen of een doodgewone slakkengang zijn." – NRC 3 augustus 2017
Laatste weken Disruption – Remapping Nature (Lustwarande 2017)
# Meer info op website Lustwarande
fleursdumal.nl magazine
More in: Art & Literature News, Dutch Landscapes, Fundament - Lustwarande, Natural history
---
In popular imagination, London is a city of fog. The classic London fogs, the thick yellow "pea-soupers," were born in the industrial age of the early nineteenth century.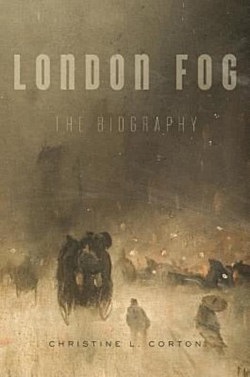 The first globally notorious instance of air pollution, they remained a constant feature of cold, windless winter days until clean air legislation in the 1960s brought about their demise. Christine L. Corton tells the story of these epic London fogs, their dangers and beauty, and their lasting effects on our culture and imagination.
As the city grew, smoke from millions of domestic fires, combined with industrial emissions and naturally occurring mists, seeped into homes, shops, and public buildings in dark yellow clouds of water droplets, soot, and sulphur dioxide. The fogs were sometimes so thick that people could not see their own feet.
By the time London's fogs lifted in the second half of the twentieth century, they had changed urban life. Fogs had created worlds of anonymity that shaped social relations, providing a cover for crime, and blurring moral and social boundaries.
They had been a gift to writers, appearing famously in the works of Charles Dickens, Henry James, Oscar Wilde, Robert Louis Stevenson, Joseph Conrad, and T. S. Eliot. Whistler and Monet painted London fogs with a fascination other artists reserved for the clear light of the Mediterranean.
Corton combines historical and literary sensitivity with an eye for visual drama—generously illustrated here—to reveal London fog as one of the great urban spectacles of the industrial age.
Christine L. Corton is a Senior Member of Wolfson College, Cambridge, and a freelance writer. She worked for many years at publishing houses in London.
London Fog
The Biography
Christine L. Corton
Paperback – 2017
408 pages
28 color illustrations, 63 halftones
Belknap Press / Harvard University Press
ISBN 9780674979819
fleursdumal.nl magazine
More in: - Book News, - Book Stories, Archive C-D, Art & Literature News, Arthur Conan Doyle, Charles Dickens, FDM in London, Natural history, Tales of Mystery & Imagination
---
Pigeonholed in popular memory as a Jazz Age epicurean, a playboy, and an emblem of the Lost Generation, F. Scott Fitzgerald was at heart a moralist struck by the nation's shifting mood and manners after World War I.

In Paradise Lost, David Brown contends that Fitzgerald's deepest allegiances were to a fading antebellum world he associated with his father's Chesapeake Bay roots. Yet as a midwesterner, an Irish Catholic, and a perpetually in-debt author, he felt like an outsider in the haute bourgeoisie haunts of Lake Forest, Princeton, and Hollywood—places that left an indelible mark on his worldview.
In this comprehensive biography, Brown reexamines Fitzgerald's childhood, first loves, and difficult marriage to Zelda Sayre. He looks at Fitzgerald's friendship with Hemingway, the golden years that culminated with Gatsby, and his increasing alcohol abuse and declining fortunes which coincided with Zelda's institutionalization and the nation's economic collapse.
Placing Fitzgerald in the company of Progressive intellectuals such as Charles Beard, Randolph Bourne, and Thorstein Veblen, Brown reveals Fitzgerald as a writer with an encompassing historical imagination not suggested by his reputation as "the chronicler of the Jazz Age." His best novels, stories, and essays take the measure of both the immediate moment and the more distant rhythms of capital accumulation, immigration, and sexual politics that were moving America further away from its Protestant agrarian moorings. Fitzgerald wrote powerfully about change in America, Brown shows, because he saw it as the dominant theme in his own family history and life.
David S. Brown is Raffensperger Professor of History at Elizabethtown College.
"[An] incisive biography."—The New Yorker
"Paradise Lost accomplishes much in its aim to contextualize Fitzgerald within both American historical and literary historical parameters. This new biography manages to get past the trappings of Fitzgerald's boozy flapper-era persona and to credit his talent for taking the pulse of the America in which he lived."—Christina Hunt Mahoney, The Irish Times
Paradise Lost
A Life of F. Scott Fitzgerald
David S. Brown
424 pag. – 2017
Harvard University Press
Belknap Press
Isbn 9780674504820
fleursdumal.nl magazine
More in: - Book News, - Book Stories, Archive A-B, Art & Literature News, BIOGRAPHY, Fitzgerald, F. Scott
---
From the Nobel Prize winner and best-selling author of Snow and My Name Is Red, a fable of fathers and sons and the desires that come between them.
On the outskirts of a town thirty miles from Istanbul, a master well digger and his young apprentice are hired to find water on a barren plain. As they struggle in the summer heat, excavating meter by meter, the two will develop a filial bond neither has known before –not the poor middle-aged bachelor nor the middle-class boy whose father disappeared after being arrested for politically subversive activities. The pair will come to depend on each other and exchange stories reflecting disparate views of the world.
But in the nearby town, where they buy provisions and take their evening break, the boy will find an irresistible diversion. The Red-Haired Woman, an alluring member of a travelling theatre company, catches his eye and seems as fascinated by him as he is by her. The young man's wildest dream will be realized, but, when in his distraction a horrible accident befalls the well digger, the boy will flee, returning to Istanbul. Only years later will he discover whether he was in fact responsible for his master's death and who the redheaded enchantress was.
Orhan Pamuk, is the author of many celebrated books, including The White Castle, Istanbul and Snow. In 2003 he won the International IMPAC Award for My Name is Red, and in 2006 he was awarded the Nobel Prize in Literature. His most recent novel, The Museum of Innocence, was an international bestseller, praised in the Guardian as 'an enthralling, immensely enjoyable piece of storytelling.' Orhan Pamuk lives in Istanbul.
The Red-Haired Woman
Orhan Pamuk
£16.99
Format Hardback
Published 07/09/2017
Length 272 pages
ISBN 9780571330294
Publisher Faber & Faber
fleursdumal.nl magazine
More in: - Book News, - Bookstores, Archive O-P, Art & Literature News, Orhan Pamuk
---
Lars Martin Johansson is a living legend. Cunning and perceptive, always one step ahead, he was known in the National Criminal Police as "the man who could see around corners." But now Johansson is retired, living in the country, his police days behind him.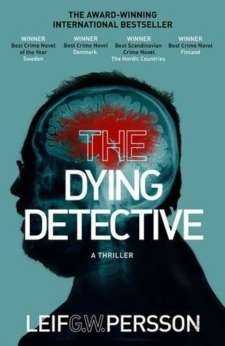 Or so he thinks.
After suffering a stroke, Johansson finds himself in the hospital. Tests show heart problems as well. And the only thing that can save him from despair is his doctor's mention of an unsolved murder case from years before. The victim: an innocent nine-year-old girl.
Johansson is determined to solve the case, no matter his condition. With the help of his assistant, Matilda, an amateur detective, and Max, an orphan with a personal stake in the case, he launches an informal investigation from his hospital bed. Racing against time, he uncovers a web of connections that links sex tourism to a dead opera singer and a self-made millionaire. And as Johansson draws closer to solving the crime, he finds that he will have to confront not just a mystery but his own mortality as well.
Leif G.W. Persson's previous novels include Backstrom: He Who Kills the Dragon, Between Summer's Longing and Winter's End, and Another Time, Another Life. He has served as an adviser to the Swedish ministry of justice and is Sweden's most renowned psychological profiler. A professor at the Swedish National Police Board, he is considered the country's foremost expert on crime.
The Dying Detective
A Mystery
By Leif GW Persson
Translated by Neil Smith
Category: Crime Mysteries
Paperback + Hardback
May 2017
432 Pages
Published by Transworld Publishers Ltd
ISBN10 085752089X
ISBN13 9780857520890
fleursdumal.nl magazine
More in: - Book News, - Book Stories, Archive O-P, Art & Literature News, CRIME & PUNISHMENT, Tales of Mystery & Imagination
---
Film by the Sea is hét festival voor film en literatuur en al sinds 1999 een begrip in Zeeland en ver daarbuiten.

Inmiddels kom er jaarlijks ruim 43.000 bezoekers naar de havenstad Vlissingen om zich tien dagen lang onder te dompelen in het beste wat film en boek te bieden hebben. Zo worden er bekende en minder bekende films en documentaires getoond, competities gehouden, lezingen, colleges en concerten gegeven en de gezelligste feestjes gebouwd. Ook vele acteurs, schrijvers en regisseurs van vakveteranen tot jonge talenten laten graag hun gezicht zien bij het festival. De unieke locatie aan zee en het bomvolle, steeds verrassende programma maken Film by the Sea van Openingsgala tot Slotfeest ieder jaar weer een feest. Dit jaar is de 19e editie van Film by the Sea en vindt plaats van 8 t/m 17 september.
Buiten het festival om is er het programma Film by the Sea door het Jaar, waarbinnen elke week een bijzondere film wordt vertoond.
Parel voor de Beste Boekverfilming
De GVR van Steven Spielberg, Dubbelspel van Ernest R. Dickerson, Julieta van Pedro Almodóvar, Nocturnal Animals van Tom Ford, The Handmaiden van Chan-wook Park, The Light Between Oceans van Derek Cianfrance en Tonio van Paula van der Oest dingen mee naar de Parel, de publieksprijs voor de Beste Boekverfilming.

Tot en met 14 september via besteboekverfilming.nl stemmen op zijn favoriet. Op 15 september wordt op Film by the Sea, het festival voor film en literatuur in Vlissingen, de Parel uitgereikt aan de film die de meeste stemmen heeft behaald.
De zeven nominaties zijn door een comité van een boekhandelaar, bibliothecaris en filmkenner gekozen uit het aanbod aan van boekverfilmingen die uitkwamen tussen 1 juli 2016 en 31 juli 2017. Vorig jaar ontving Publieke Werken van regisseur Joram Lürsen, gebaseerd op de gelijknamige roman van Thomas Rosenboom, de Parel voor de beste Boekverfilming. De zeven boekverfilmingen zijn te zien op het festival Film by the Sea, dat plaatsvindt van 8 t/m 17 september. Kijk voor meer informatie op www.filmbythesea.nl.
Boek en film gaan heel goed samen. Aan menig beroemde film gaat vaak een even beroemd boek vooraf. Denk aan klassiekers als Turks fruit, Doctor Zhivago, The English Patient en Harry Potter. Maar ook Het Diner, Sonny Boy, Life of Pi, Sophie's Choice, etc.
De genomineerde films voor de Parel zijn gebaseerd op de volgende boeken, in dezelfde volgorde: De GVR van Roald Dahl (De Fontein), Dubbelspel van Frank Martinus Arion (De Bezige Bij), Stilte van Alice Munro (De Geus), Tony & Susan van Austin Wright (De Arbeiderspers), Vingervlug van Sarah Waters (Nijgh & Van Ditmar), Het licht van de zee van M.L. Stedman (Boekerij) en Tonio van A.F.Th van der Heijden (De Bezige Bij).
19de Festival Film by the Sea van 8 t/m 17 september 2017 in Vlissingen
  # meer info op website Film by the Sea 
fleursdumal.nl magazine
More in: - Book Stories, A.F.Th. van der Heijden, Art & Literature News, CINEMA, RADIO & TV, Literary Events
---
Willem Kloos was een briljant dichter, een scherp criticus en de onbetwiste leidsman van de Tachtigers. Tot in de jaren dertig werd hij aanbeden én verguisd – nu leeft hij voort in een aantal klassieke gedichten.
Kloos bracht het tijdschrift De Nieuwe Gids naar grote hoogtes en diepe dalen, verkeerde in een permanente staat van armoede en drankzucht, en dreef zijn kring van vrienden tot wanhoop. Later werd hij verzorgd door zijn vrouw en schoonzuster, met als enig houvast het tijdschrift, dat na zijn dood in de handen van fascisten roemloos ten onder ging.
In Willem Kloos (1859-1938). O God, waarom schynt de zon nog! beschrijven Peter Janzen en Frans Oerlemans het turbulente en vaak tragische leven aan de hand van talloze nieuwe feiten en vele, dikwijls niet eerder gepubliceerde foto's. Ze rekenen af met de hardnekkige mythe dat Kloos de ontwerper was van zijn eigen grootheid en werpen een nieuw licht op zijn obsessieve verlatingsangst. Ook schenken ze uitgebreid aandacht aan zijn aftakeling in de jaren negentig en zijn opname in een psychiatrische kliniek, waar hij werd onderworpen aan elektrotherapie.
Historicus Peter Janzen en neerlandicus Frans Oerlemans publiceerden veelvuldig over de Beweging van Tachtig, onder andere in De Parelduiker. Zij promoveerden beiden op leven en werk van Willem Kloos.
Willem Kloos (1859-1938)
O God, waarom schynt de zon nog!
Auteur(s): Peter Janzen & Frans Oerlemans
Vormgever: Brigitte Slangen
ISBN 9789460043222,
gebonden, 16 x 24 cm,
rijk geïllustreerd, deels in kleur,
408 pagina's, 2017
Uitgeverij Vantilt
€ 29,50
Samen met de biografie verschijnt een heruitgave van Kloos' iconische Verzen uit 1894.
Deze zachtsgezegd opmerkelijke bundel begint met een lofzang op de liefde en eindigt met de beruchte scheldsonnetten, waarin Kloos zijn vrienden van het eerste uur tot op het bot fileert.
Verzen werd op slag voor een hele generatie een bijna heilig boek. Deze heruitgave van de eerste druk biedt de mogelijkheid om kennis te nemen van klassieke sonnetten waarvan de eerste regels deel uitmaken van ons collectief bewustzijn: 'Ik ben een God in 't diepst van mijn gedachten', 'De Zee, de Zee klotst voort in eindelooze deining', 'De boomen dorren in het laat seizoen' en natuurlijk 'Ik ween om bloemen in den knop gebroken'.
Willem Kloos
Verzen
Vormgever: Marc Vleugels
168 pagina's
paperback – 2017
ISBN 978 94 6004 323 9
Uitgeverij Vantilt
€ 19.95
'Het is de verfrissende afwezigheid van ironie, relativering en gelatenheid die ze nu nog authentiek maakt. Mooi uitgegeven, ook.' Aleid Truijens, de Volkskrant
fleursdumal.nl magazine
More in: - Book News, - Book Stories, Archive K-L, Art & Literature News, BIOGRAPHY, DEAD POETS CORNER, Kloos, Willem, LITERARY MAGAZINES
---
Older Entries »
« Newer Entries
Thank you for reading FLEURSDUMAL.NL - magazine for art & literature