#Editors Choice Archiv
«« Previous page
·
Kom zijn liefste – over Herman Gorter ( 29 oktober 2020 – Hilversum)
·
Rachel Eliza Giffiths: Seeing the Body. Poems
·
Mary Jean Chan: Flèche
·
Natalie Diaz: Postcolonial Love Poem
·
Sonnet XXVI (O partial MEMORY!) by Anna Seward
·
Alan Chazaro: This Is Not a Frank Ocean Cover Album
·
Roger Robinson: A Portable Paradise (Poetry)
·
Aria Aber: Hard Damage. Poetry
·
Zonal by Don Paterson
·
Cécile Coulon: Noir volcan. Poésie
·
Amy Woolard: Neck of the Woods
·
Sonnet L (In every breast Affection fires) by Anna Seward
Stichting Feest der Poëzie organiseert met Sociëteit "De Unie" Hilversum op donderdag 29 oktober 2020 in de serie Gooise dichters van het Feest der Poëzie een avond over Herman Gorter.
Herman Gorter, de dichter van 'Mei' ('Een nieuwe lente en een nieuw geluid…'), woonde een aantal jaren aan de Nieuwe 's-Gravelandseweg 66 in Bussum, in een huis naar ontwerp van architect Berlage.
Voordrachtskunstenaar Simon Mulder en soundscape-artiesten Beggar Brahim (elektrische gitaar) en Jesse LaChiffre (klarinet) brengen nummers van de CD 'Herman Gorter – Verzen 1890', waarbij de gedichten uit de lyrische, experimentele, sensitivistische periode van classicus, dichter en socialist Herman Gorter, een unieke samenklank aangaan met Beggar Brahims klanklandschappen.
Klassiek muziekduo Marleen van Os en Daan van de Velde brengt bijzondere en nauwelijks uitgevoerde liederen op teksten van Gorter, bijgestaan door sopraan Heleen Oomen.
Stadsdichter Mieke van Zonneveld brengt de gedichten van Gorter die zij als motto's in haar debuutbundel Leger gebruikte, en de daarbij behorende gedichten.
Verder bijzondere filmbeelden van Gorter van filminstituut Eye en de première van de videoclip 'In de zwarte nacht'.
Sociëteit "De Unie" Hilversum
donderdag 29 oktober 2020
20:00 – 22:00 uur
s-Gravelandseweg 57
1217 EH Hilversum
Reserveringen worden verzorgd door ticketkantoor.nl
#  Website Stichting Feest der Poëzie
• fleursdumal.nl magazine
More in: # Music Archive, #Editors Choice Archiv, Archive G-H, Archive G-H, Art & Literature News, AUDIO, CINEMA, RADIO & TV, Feest der Poëzie, Gorter, Herman
---
An elegiac and moving meditation on the ways in which we witness "bodies" of grief and healing.
Poems and photographs collide in this intimate collection, challenging the invisible, indefinable ways mourning takes up residence in a body, both before and after life-altering loss.
In radiant poems—set against the evocative and desperate backdrop of contemporary events, pop culture, and politics—Rachel Eliza Griffiths reckons with her mother's death, aging, authority, art, black womanhood, memory, and the American imagination. The poems take shape in the space where public and private mourning converge, finding there magic and music alongside brutality and trauma. Griffiths braids a moving narrative of identity and its possibilities for rebirth through image and through loss.
A photographer as well as a poet, Griffiths accompanies the fierce rhythm of her verses with a series of ghostly, imaginative self-portraits, blurring the body's internal wilderness with landscapes alive with beauty and terror. The collision of text and imagery offers an associative autobiography, in which narratives of language, absence, and presence are at once saved, revised, and often erased. Seeing the Body dismantles personal and public masks of silence and self-destruction to visualize and celebrate the imperfect freedom of radical self-love.
Rachel Eliza Griffiths is the author of four previous collections of poetry, including Lighting the Shadow. Her literary and visual work has appeared in The New Yorker, the New York Times, Paris Review, and many other publications. She lives in New York City.
Seeing the Body
Poems
Rachel Eliza Giffiths
Title Seeing the Body
Subtitle Poems
Author Rachel Eliza Giffiths
Publisher W. W. Norton & Company
Title First Published 09 June 2020
Format Hardcover
ISBN-10 1324005661
ISBN-13 9781324005667
Available for Sale 06/09/2020!
Price $26.95
# more poetry
Rachel Eliza Giffiths
Seeing the Body
• fleursdumal.nl magazine
More in: #Editors Choice Archiv, - Book News, Archive G-H, Archive G-H
---
Flèche (the French word for 'arrow') is an offensive technique commonly used in fencing, a sport of Mary Jean Chan's young adult years, when she competed locally and internationally for her home city, Hong Kong.
This cross-linguistic pun presents the queer, non-white body as both vulnerable ('flesh') and weaponised ('flèche'), and evokes the difficulties of reconciling one's need for safety alongside the desire to shed one's protective armour in order to fully embrace the world.
Central to the collection is the figure of the poet's mother, whose fragmented memories of political turmoil in twentieth-century China are sensitively threaded through the book in an eight-part poetic sequence, combined with recollections from Chan's childhood.
As complex themes of multilingualism, queerness, psychoanalysis and cultural history emerge, so too does a richly imagined personal, maternal and national biography.
The result is a series of poems that feel urgent and true, dazzling and devastating by turns.
Mary Jean Chan grew up in Hong Kong and studied at Swarthmore College, the University of Oxford and Royal Holloway, University of London. Her debut pamphlet, A Hurry of English, was selected as the 2018 Poetry Book Society Summer Pamphlet Choice. In 2017, Chan's poem '//' was shortlisted for the 2017 Forward Prize for Best Single Poem. She is a Ledbury Poetry Critic, editor of Oxford Poetry, advisory board member at the Poetry Translation Centre and member of the Folio Prize Academy. She is a Lecturer in Creative Writing (Poetry) at Oxford Brookes University and lives in London.
Flèche
Mary Jean Chan
Publisher: Faber & Faber
Series: Faber Poetry
Paperback
88 pages
Language: English
ISBN-10: 0571348041
ISBN-13: 978-0571348046
March 31, 2020
£10.99
# new poetry
Mary Jean Chan
Flèche
• fleursdumal.nl magazine
More in: #Editors Choice Archiv, - Book News, Archive C-D, Archive C-D
---
Here, the bodies of indigenous, Latinx, black and brown women are simultaneously the body politic and the body ecstatic, and portrayed with a glowing intimacy: the alphabet of a hand in the dark, the hips' silvered percussion, a thigh's red-gold geometry, the emerald tigers that leap in a throat.
Natalie Diaz was born and raised in the Fort Mojave Indian Village in Needles, California, on the banks of the Colorado River. She is Mojave and an enrolled member of the Gila River Indian Tribe.
Her first poetry collection, When My Brother Was an Aztec, won an American Book Award. She is a 2018 MacArthur Fellow, as well as a Lannan Literary Fellow and a Native Arts and Cultures Foundation Artist Fellow.
She was awarded the Holmes National Poetry Prize and a Hodder Fellowship from Princeton University. She is a member of the Board of Trustees for the United States Artists, where she is an alumna of the Ford Fellowship. Diaz is the Maxine and Jonathan Marshall Chair in Modern and Contemporary Poetry at Arizona State University.
Postcolonial Love Poem
Natalie Diaz
Paperback
128 pages
Publisher: Faber & Faber
Published: 16/07/2020
Language: English
ISBN-10: 0571359868
ISBN-13: 978-0571359868
£10.99
# new poetry
Postcolonial Love Poem
by Natalie Diaz
• fleursdumal.nl magazine
More in: #Editors Choice Archiv, - Book News, Archive C-D, Archive C-D
---
Sonnet XXVI
O partial MEMORY! Years, that fled too fast,
From thee in more than pristine beauty rise,
Forgotten all the transient tears and sighs
Somewhat that dimm'd their brightness! Thou hast chas'd
Each hovering mist from the soft Suns, that grac'd
Our fresh, gay morn of Youth; – the Heart's high prize,
Friendship, – and all that charm'd us in the eyes
Of yet unutter'd Love. – So pleasures past,
That in thy crystal prism thus glow sublime,
Beam on the gloom'd and disappointed Mind
When Youth and Health, in the chill'd grasp of Time,
Shudder and fade; – and cypress buds we find
Ordain'd Life's blighted roses to supply,
While but reflected shine the golden lights of Joy.
Anna Seward
(1742-1809)
Sonnet XXVI
(O partial MEMORY!)
• fleursdumal.nl magazine
More in: #Editors Choice Archiv, Archive S-T, Archive S-T
---
Poetry. California Interest. Chicanx Studies. In his debut short collection, poet Alan Chazaro takes us from the moonlit Bay Bridge to dark Oakland bars to tire shops to backyards to the fireworks and dirt paths of Mexico City.
Chazaro's speakers battle to find internal truths in a world defined by external opposition. Here, we glide from Frank Ocean to 80s synthpop, from Half Moon Bay to Athens, from Oscar De La Hoya to Wolverine. This is a collection about navigating multiple worlds, about traversing from boyhood into manhood. In poems that crackle with "scorpions in the dark" and "Lauryn Hill's voodoo" and "fat / Adidas laces and barbershop fades," Chazaro explores what it means to curate a sense of self as a millennial first-generation California Chicanx writer. His speakers are driven by a desire to control their identity in a world where they haven't been able to control much else—as the children of immigrants, as the occupants of ever-shifting spaces, as bodies that belong and don't belong.
Structured like a rap mixtape, each poem on the "track list" is an ode to some vibration of memory, sound, or Chazaro's native Bay Area landscape. THIS IS NOT A FRANK OCEAN COVER ALBUM, just as we are not ever actually ourselves—but a collection of fragments from our component influences and cultures, a reflection of the choices we make in search of a more genuine self.
"I say fuck
because it feels right
about now,
and I say love because
what wrong
could it bring?
I haven't shot a pistol
since my stepdad
flung his Desert Eagle
from the bedroom and took us
to burst freedom as kids."
• Winner of the Spring 2018 Black River Chapbook Competition
• Alan Chazaro is the author of THIS IS NOT A FRANK OCEAN COVER ALBUM (Black Lawrence Press, 2019) and PIÑATA THEORY (Black Lawrence Press, 2020). He is currently an adjunct professor at the University of San Francisco, a columnist at Palette Poetry, and is raising money for NBA arena workers during COVID-19.
Alan Chazaro
This Is Not a Frank Ocean Cover Album
2019
Publisher: Black Lawrence Press
ISBN: 978-1-62557-825-9
Poetry
Paperback
Pages:40
Price: $ 9.95
• fleursdumal.nl magazine
More in: #Editors Choice Archiv, - Book News, Archive C-D, Archive C-D
---
Winner of the T.S. Eliot Prize 2020 and the RSL Ondaatje Prize!
These are finely crafted poems that reveal Roger Robinson's capacity to tell involving stories and capture the essence of a character in a few words, to move the emotions with the force of verbal expression, and engage our thoughts, as in the sequence of poems that reflect on just what paradise might be. A Portable Paradise is a feast to be carried by lovers of poetry wherever they go.
Roger Robinson's range is wide: the joys and pains of family life; the ubiquitous presence of racism, both subtle and unsubtle; observations on the threatening edge of violence below the surface energies of Black British territories in London; emblematic poems on the beauty and often bizarre strangeness of the world of animals; quizzical responses to the strange, the heartening, and the appalling in incidents or accounts of incidents encountered in daily life; reflections on the purposes and costs of making art, as in fine poems on a George Stubbs' painting, John Coltrane's Ascension and cocaine. Not least, in the sequence of poems that reflect on the meanings of the Grenfell Tower fire, Roger Robinson finds ways to move beyond a just indignation to uncover the undertones of experience that bring us nearer to the human reality of that event.
The collection's title points to the underlying philosophy expressed in these poems: that earthly joy is, or ought to be, just within, but is often just beyond our reach, denied by racism, misogyny, physical cruelty and those with the class power to deny others their share of worldly goods and pleasures. A Portable Paradise is not the emptiness of material accumulation, but joy in an openness to people, places, the sensual pleasures of food and the rewards to be had from the arts of word, sound and visual enticement – in short an "insatiable hunger" for life. The poems express a fierce anger against injustice, but also convey the irrepressible sense that Roger Robinson cannot help but love people for their humour, oddity and generosity of spirit.
These are finely crafted poems, that reveal Roger Robinson's capacity to tell involving stories and capture the essence of a character in a few words, to move the emotions with the force of verbal expression, and engage our thoughts, as in the sequence of poems that reflect on just what paradise might be. A Portable Paradise is a feast to be carried by lovers of poetry wherever they go.
• Roger Robinson is a writer and performer who lives between London and Trinidad. His first full poetry collection, The Butterfly Hotel, was shortlisted for The OCM Bocas Poetry Prize. He has toured extensively with the British Council and is a co-founder of both Spoke Lab and the international writing collective Malika's Kitchen.
• Review by Bernardine Evaristo for the New Statesman on Wednesday, November 13, 2019: "A Portable Paradise (Peepal Tree Press) is the fourth poetry collection by Trinidadian-British poet Roger Robinson. It's also his finest, ranging from the most breath-taking poems about the Grenfell Tower fire to the most exquisitely moving poems about the premature birth of his son, who had to fight for his life in an incubator. His poems are deep, mature, moving and inventive."
A Portable Paradise
Roger Robinson (author)
Publisher: Peepal Tree Press Ltd
ISBN: 9781845234331
Number of pages: 144
Dimensions: 206 x 135 mm
Paperback
Published: 08/07/2019
£9.99
# new poetry
Roger Robinson:
A Portable Paradise
• fleursdumal.nl magazine
More in: #Editors Choice Archiv, - Book News, - Bookstores, Archive Q-R, Archive Q-R, Art & Literature News, Awards & Prizes, Black Lives Matter
---
Hard Damage works to relentlessly interrogate the self and its shortcomings. In lyric and documentary poems and essayistic fragments, Aria Aber explores the historical and personal implications of Afghan American relations.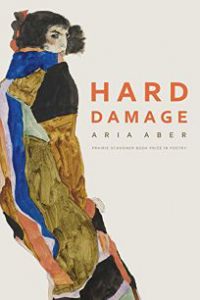 Drawing on material dating back to the 1950s, she considers the consequences of these relations—in particular the funding of the Afghan mujahedeen, which led to the Taliban and modern-day Islamic terrorism—for her family and the world at large.
Invested in and suspicious of the pain of family and the shame of selfhood, the speakers of these richly evocative and musical poems mourn the magnitude of citizenship as a state of place and a state of mind. While Hard Damage is framed by free-verse poetry, the middle sections comprise a lyric essay in fragments and a long documentary poem. Aber explores Rilke in the original German, the urban melancholia of city life, inherited trauma, and displacement on both linguistic and environmental levels, while employing surrealist and eerily domestic imagery.
  One hears everything here, where the landscape
  is a clean knife, slicing the mute—just a cat
  wiping its face, roofs with snow for weeks, ice
  falling from fir trees like books pushed off a shelf.
"The book is an academic asset. It is fine literature, from beyond the borders of the English-speaking sensibilities. Students of literature, political science, sociology, foreign affairs, and many other disciplines can benefit from Hard Damage…" – NY Journal of Books
Aria Aber was raised in Germany, where she was born to Afghan refugees. Her debut book Hard Damage won the Prairie Schooner Book Prize in Poetry and will be published in September 2019. Her poems are forthcoming or have appeared in The New Yorker, New Republic, Kenyon Review, The Yale Review, Poem-A-Day, Narrative, Muzzle Magazine, Wasafiri and others. A graduate from the NYU MFA in Creative Writing, where she was the Writers in Public Schools Fellow, she holds awards and fellowships from Kundiman and Dickinson House and was the 2018-2019 Ron Wallace Poetry Fellow at the Wisconsin Institute of Creative Writing. She's currently based in Berlin and is at work on her second book.
Aria Aber (Author)
Hard Damage
Poetry
Series: Prairie Schooner Book Prize in Poetry
Paperback
126 pages
Publisher: University of Nebraska Press
2019
Language: English
ISBN-10: 1496215702
ISBN-13: 978-1496215703
Product Dimensions:
6 x 0.3 x 9 inches
$17.95
# new books
Aria Aber:
Hard Damage
Poetry
• fleursdumal.nl magazine
More in: #Editors Choice Archiv, - Book News, - Bookstores, Archive A-B, Archive A-B, Art & Literature News
---
Don Paterson's new collection of poetry starts from the premise that the crisis of mid-life may be a permanent state of mind.
Zonal is an experiment in science-fictional and fantastic autobiography, with all of its poems taking their imaginative cue from the first season of The Twilight Zone (1959-1960), playing fast and loose with both their source material and their author's own life. Narrative and dramatic in approach, genre-hopping from horror to Black Mirror-style sci-fi, 'weird tale' to metaphysical fantasy, these poems change voices constantly in an attempt to get at the truth by alternate means. Occupying the shadowlands between confession and invention, Zonal takes us to places and spaces that feel endlessly surprising, uncanny and limitless.
Don Paterson has published seven poetry collections, three books of aphorisms, translations of Machado and Rilke, several works of literary criticism and an ambitious ars poetica, The Poem. His poetry has received many awards. He is Professor of Poetry at the University of St Andrews and Poetry Editor at Picador Macmillan; he also works as a jazz musician. He lives in Edinburgh.
Zonal
Don Paterson (author)
Poems
English language
Faber & Faber (publisher)
Hardback
Pages: 80
Publication Date: March 5, 2020
ISBN: 9780571338245
RRP: £14.99
# new books
Zonal
poems by Don Paterson
• fleursdumal.nl magazine
More in: #Editors Choice Archiv, - Book News, - Bookstores, Archive O-P, Archive O-P
---
En 2018 s'est produit un phénomène que personne n'avait vu venir et qui restera dans l'histoire de la poésie française : un recueil a rencontré à la fois un succès critique et public.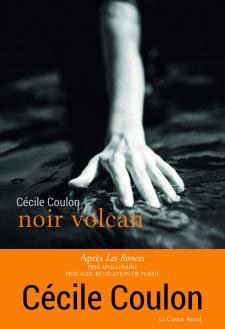 Cécile Coulon avait alors 27 ans, elle était connue comme romancière depuis déjà plusieurs années, et son premier recueil, Les Ronces, suscita un intérêt et un engouement dépassant de loin le cercle « habituel » des lecteurs de poésie.
Son second recueil, Noir volcan, est tout aussi éruptif, celui d'une poésie affranchie, libératrice, terrienne. Il fait partie d'un étonnant renouveau de la poésie constaté par les libraires dont Alexandre Bord : « Des poétesses comme Cécile Coulon et Rupi Kaur, dont les textes ont pu être lus au préalable sur les réseaux sociaux, attirent en librairie des lecteurs qui n'avaient jamais acheté un recueil de poésie. » Il est évident à la lire, que Cécile Coulon ne peut vivre sans poésie.
Cécile Coulon est née en 1990 à Clermont-Ferrand. En quelques années, elle a fait une ascension fulgurante. Elle a publié sept romans dont Trois saisons d'orage (Viviane Hamy), prix des Libraires, et Une bête au paradis (L'Iconoclaste), prix littéraire du Monde. Son premier recueil de poésie, Les Ronces (Le Castor Astral), a reçu le prestigieux prix Apollinaire.
Noir volcan
de Cécile Coulon (Auteur)
Alexandre Bord (Préface)
Broché : 160 pages
Editeur : Le castor astral
6 février 2020
Collection : Poésie
Langue : Français
ISBN-13 : 979-1027802449
ASIN : B07Z76LM7B
Dimensions du produit:
14,1 x 1,5 x 20,5 cm
15,00 EUR
# new books
Cécile Coulon:
Noir volcan
Poésie
• fleursdumal.nl magazine
More in: #Editors Choice Archiv, - Book News, - Bookstores, Archive C-D, Archive C-D, Art & Literature News
---
If two girls are two halves of a deep, lifelong friendship, what does one girl wholly become when the other is gone?
Amy Woolard's debut collection, Neck Of The Woods, sets this question as a hero-quest deep inside the mythos of the American South, wandering through childhood stories in which a girl alone must work to save herself.
These poems take on what happens when you wake up the morning after something happens, and find yourself in a different world, knowing there isn't truly a way back home.
Part-elegy, part-survivor's testimony, Neck Of The Woods maps a path divided into a before and an ever after.
Amy Woolard is a legal aid attorney working on civil rights policy and legislation in Virginia. Her first collection, Neck of the Woods, received the 2018 Alice James Award from Alice James Books. Her poems have appeared in The New Yorker, The Paris Review, Poetry, Boston Review, Ploughshares, and elsewhere, while her essays and reporting have been featured in publications such as Slate, The Guardian, and Virginia Quarterly Review. She has received fellowships from the National Endowment for the Arts, the Vermont Studio Center, and the Breadloaf Writers' Conference. She lives in Charlottesville, Virginia.
Neck of the Woods (Poetry)
Amy Woolard (Author)
Publisher: Alice James Books
Publish Date: April 07, 2020
Pages 100
Dimensions: 5.9 X 0.4 X 8.9 inches
Language: English
Type: Paperback
ISBN: 9781948579070
Price: $16.95
# new poetry
Amy Woolard:
Neck of the Woods
• fleursdumal.nl magazine
More in: #Editors Choice Archiv, - Book News, - Bookstores, Archive W-X, Art & Literature News
---
Sonnet L
In every breast Affection fires, there dwells
A secret consciousness to what degree
They are themselves belov'd. – We hourly see
Th' involuntary proof, that either quells,
Or ought to quell false hopes, – or sets us free
From pain'd distrust; – but, O, the misery!
Weak Self-Delusion timidly repels
The lights obtrusive – shrinks from all that tells
Unwelcome truths, and vainly seeks repose
For startled Fondness, in the opiate balm,
Of kind profession, tho', perchance, it flows
To hush Complaint – O! in Belief's clear calm,
Or 'mid the lurid clouds of Doubt, we find
LOVE rise the Sun, or Comet of the Mind.
Anna Seward
(1742-1809)
Sonnet L.
(In every breast Affection fires)
• fleursdumal.nl magazine
More in: #Editors Choice Archiv, Archive S-T, Archive S-T
---
Older Entries »
« Newer Entries
Thank you for reading FLEURSDUMAL.NL - magazine for art & literature