Art & Literature News
«« Previous page
·
Carl De Strycker & Koen Rymenants: Willem Elsschot. Dichter
·
The Poet Edgar Allan Poe. Alien Angel by Jerome McGann
·
Dichter Menno Wigman (51) overleden
·
Istanbul. Memories and the City by Orhan Pamuk
·
Ysabelle Lacamp: Ombre parmi les ombres (Roman)
·
Marieke Lucas Rijneveld – roman: De avond is ongemak
·
INSEL, the only novel by Mina Loy
·
Van onzen correspondent: Journalistiek werk van Willem Elsschot
·
Stedelijk Museum Amsterdam en Van Abbemuseum lanceren STUDIO-i : een platform voor inclusieve cultuur
·
Milk and Honey by Rupi Kaur
·
The Responsibility of Intellectuals by Noam Chomsky
·
Turkey: release imprisoned journalists and other media workers
Wie Elsschot zegt, denkt niet meteen aan poëzie. Toch zijn het juist enkele van zijn dichtregels die iedereen zal herkennen: 'tussen droom en daad staan wetten in de weg en praktische bezwaren', bijvoorbeeld. Willem Elsschot. Dichter bevat alle gedichten uit Elsschots enige bundel.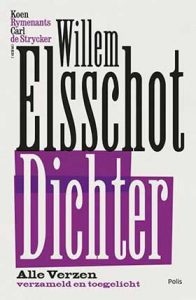 Een select gezelschap van vijfentwintig scherpzinnige lezers geeft er commentaar bij, aangevoerd door Elsschotkenner Koen Rymenants en poëzie-expert Carl de Strycker. Ze verhelderen Elsschots proza met behulp van zijn poëzie en omgekeerd. Ze tonen ons Elsschot als gelegenheidsdichter en -vertaler en brengen onvermoede verwantschappen aan het licht: met Guido Gezelle en de gezusters Loveling, de Bijbel en Victor Hugo, maar ook met Herman de Coninck en Kees van Kooten.
Koen Rymenants (1977) promoveerde op een proefschrift over Elsschot: Een hoopje vuil in de feestzaal. Facetten van het proza van Willem Elsschot (2009). Hij publiceert over literatuur en is bestuurslid van het Willem Elsschot Genootschap.
Carl de Strycker (1981) is directeur van Poëziecentrum en hoofdredacteur van Poëziekrant. Met Yra van Dijk en Maarten De Pourcq stelde hij het boek Draden in het donker. Intertekstualiteit in theorie en praktijk (2013) samen
Willem Elsschot. Dichter
Auteur(s): Carl De Strycker, Koen Rymenants
ISBN 978-94-6310-290-2
Paperback
Formaat 140 x 215
Aantal pagina's 304
Publicatiedatum 5 okt. 2017
€ 22,50
Pelckmans uitgevers
new books
fleursdumal.nl magazine
More in: - Book News, - Book Stories, Archive E-F, Archive E-F, Art & Literature News, Willem Elsschot
---
The poetry of Edgar Allan Poe has had a rough ride in America, as Emerson's sneering quip about "The Jingle Man" testifies.
That these poems have never lacked a popular audience has been a persistent annoyance in academic and literary circles; that they attracted the admiration of innovative poetic masters in Europe and especially France—notably Baudelaire, Mallarmé, and Valéry—has been further cause for embarrassment. Jerome McGann offers a bold reassessment of Poe's achievement, arguing that he belongs with Whitman and Dickinson as a foundational American poet and cultural presence.
Not all American commentators have agreed with Emerson's dim view of Poe's verse. For McGann, a notable exception is William Carlos Williams, who said that the American poetic imagination made its first appearance in Poe's work. The Poet Edgar Allan Poe explains what Williams and European admirers saw in Poe, how they understood his poetics, and why his poetry had such a decisive influence on Modern and Post-Modern art and writing. McGann contends that Poe was the first poet to demonstrate how the creative imagination could escape its inheritance of Romantic attitudes and conventions, and why an escape was desirable. The ethical and political significance of Poe's work follows from what the poet takes as his great subject: the reader.
The Poet Edgar Allan Poe takes its own readers on a spirited tour through a wide range of Poe's verse as well as the critical and theoretical writings in which he laid out his arresting ideas about poetry and poetics.
Jerome McGann is University Professor and John Stewart Bryan Professor of English at the University of Virginia.
"McGann succeeds in forcing us to rethink Poe's poetry… Poe's sound experiments, especially his strange variations on meter, deserve, as McGann shows by citing numerous rhythmic anomalies, to be taken seriously… In an age of predominantly, and purposely, flat and prosaic 'free verse,' mnemonic patterning is perhaps re-emerging as the emblem of poetic power. In this sense, Poe is once again Our Contemporary… In making the case for the close link between the poetry and the aesthetic theory, [McGann] succeeds admirably: Poe's reputation as poete maudit belies the fact that here was a poet who knew exactly what he was doing."   — Marjorie Perloff, The Times Literary Supplement
Jerome McGann
The Poet Edgar Allan Poe
Alien Angel
256 pages
2014
Hardcover
Harvard University Press
€23.00
ISBN 9780674416666
literary criticism books
fleursdumal.nl magazine
More in: - Book Stories, Archive O-P, Archive O-P, Art & Literature News, Edgar Allan Poe, Poe, Edgar Allan, Poe, Edgar Allan, Tales of Mystery & Imagination
---
Menno Wigman (Beverwijk, 10 oktober 1966 – Amsterdam, 1 februari 2018) was een Nederlands dichter, bloemlezer en vertaler. Hij stierf vandaag op 51-jarige leeftijd in het VU medisch centrum in Amsterdam.
Van 1984 tot aan zijn dood publiceerde Wigman 14 dichtbundels. Voor zijn werk ontving Menno Wigman in 2002 de Jan Campert-prijs en in 2015 de A. Roland Holst-Penning. In de jaren 2012-2013 was hij stadsdichter van Amsterdam.
Vandaag schreef zijn uitgever Prometheus in een verklaring: "Wij treuren om het verlies van een van de grootste dichters van ons taalgebied. Menno Wigman was een van die weinige dichters die zowel zijn vakgenoten als het grote, in literatuur geïnteresseerde publiek voor zijn dichtkunst wist te winnen. Zijn dood is een slag voor de Nederlandse poëzie."
Nu lig ik op een zaal, mijn hart, die logge spier,
verlaat me, laf als een gedicht laat het me staan
en voor het eind van deze avond zakt de dood
mijn longen in.
De zon was mij nooit opgevallen als hij niet
steeds onderging. Geen lucht, geen flonkering, geen hoop.
Waarom, mijn lichaam, heb ik nooit in je geloofd?
(uit: Afscheid van mijn lichaam)

#  Link  naar  Menno  Wigman  en  zijn  werk  op website  K. B.
Foto: Menno Wigman op het poëziefestival Het Tuinfeest in Deventer, 6 augustus 2016 (Oskardebot, Wikipedia Commons)
in memoriam
fleursdumal.nl magazine
More in: Archive W-X, Archive W-X, Art & Literature News, EDITOR'S CHOICE, In Memoriam
---
From the Nobel Prize-winning author of My Name Is Red and Snow, a large-format, deluxe, collectible edition of his beloved memoir about life in Istanbul, with more than 200 added illustrations and a new introduction.
Orhan Pamuk was born in Istanbul and still lives in the family apartment building where his mother first held him in her arms. His portrait of his city is thus also a self-portrait, refracted by memory and the melancholy–or hüzün–that all Istanbullus share: the sadness that comes of living amid the ruins of a lost empire. With cinematic fluidity, Pamuk moves from the lives of his glamorous, unhappy parents to the gorgeous, decrepit mansions overlooking the Bosphorus; from the dawning of his self-consciousness to the writers and painters–both Turkish and foreign–who would shape his consciousness of his city. Like Joyce's Dublin and Borges' Buenos Aires, Pamuk's Istanbul is a triumphant encounter of place and sensibility, beautifully written and immensely moving.
Orhan Pamuk won the Nobel Prize for Literature in 2006. His novel My Name Is Red won the 2003 IMPAC Dublin Literary Award. His work has been translated into more than sixty languages. He lives in Istanbul.
Istanbul (Deluxe Edition)
Memories and the City
By Orhan Pamuk
Hardcover
Oct 24, 2017
624 Pages
$45.00
Published by Knopf
7 x 9-1/8
ISBN 9781524732233
fleursdumal.nl magazine
More in: - Book News, - Book Stories, Archive O-P, Art & Literature News, Orhan Pamuk
---
L'histoire : Mai 45, libération du camp de Terezin. Un air de jazz siffloté par un petit tchèque aux oreilles en choux-fleurs bouleverse l'un des rescapés des camps qui vient d'échouer ici, au terme d'une longue marche de la mort.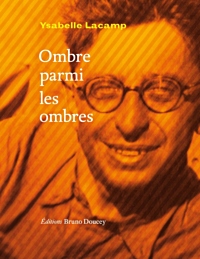 L'enfant s'appelle Leo Radek. Il est le dernier enfant survivant de Terezin, antichambre de la mort pour des milliers de juifs, où les nazis parquèrent des artistes pour servir de vitrine en une sordide mascarade. Lui aussi est bouleversé par la rencontre qu'il vient de faire : cet homme décharné, fiévreux, au regard bienveillant et si transparent, parle ce français qu'il aime, et c'est un poète.
Il s'appelle Robert Desnos. Comme un grand frère protecteur, le poète qui se meurt, trouve encore une fois les mots. Une rencontre inoubliable où la poésie triomphe sur la barbarie, et où l'humour est plus fort que la mort.
Quand Ysabelle Lacamp écrit, c'est une vibration tellurique qui la parcourt, la transcende et la brûle. Lorsque cette fièvre s'empare d'elle, elle fait la fête au verbe, rêve puissamment ses personnages, et nous emporte avec eux. Voilà pourquoi sa rencontre avec Robert Desnos, le poète volcanique qui fit danser les mots et les morts jusqu'à son dernier souffle, est une évidence de la vie. Dans ce camp de Terezin où elle nous entraîne, l'émotion est toujours à fleur de rire. Elle est l'auteure de nombreux romans, dont L'Homme sans fusil (Seuil, 2002), Le Jongleur de nuages (Flammarion, 2008) et, plus récemment, Marie Durand, Non à l'intolérance religieuse (Actes Sud junior, 2012). Son roman Ombre parmi les ombres est paru aux Éditions Bruno Doucey en 2018.
Ysabelle Lacamp:
Ombre parmi les ombres
(Roman)
Pages: 192
Prix: €16
ISBN : 978-2-36229-165-4
Format : Broché
Dimensions : 14cm X 18cm
Date de parution : 04/01/2018
ISBN : 978-2-36229-165-4
EAN : 9782362291654
Doucey éditions
new books
fleursdumal.nl magazine
More in: - Book News, - Book Stories, Archive C-D, Archive K-L, Art & Literature News, Desnos, Robert, WAR & PEACE
---
'De avond is ongemak' is de debuutroman van dichter en schrijver Marieke Lucas Rijneveld.
'De avond is ongemak' is het schrijnende verhaal van een religieus boerengezin dat wordt getroffen door de dood van een kind.
Matthies komt op een dag niet meer terug van het schaatsen en laat zijn zusje Jas in totale verwarring achter. Door de ogen van de dertienjarige Jas zien we hoe de familieleden elk op hun eigen manier omgaan met het verlies. Vader en moeder zijn volledig verlamd door verdriet en zien niet hoe Jas en haar zusje Hanna en haar broer Obbe ondertussen langzaam ontsporen.
Onder leiding van Obbe ondernemen ze morbide experimenten met dieren en Hanna en Jas dromen hartstochtelijk van een Redder, een man als Boudewijn de Groot, een man die hen mee kan nemen naar de Overkant en hen in kan wijden in de geheimen van hun seksualiteit.
Marieke Lucas Rijneveld geldt als een van de grootste nieuwe talenten van de Nederlandse letteren. In 2015 debuteerde ze met de meermaals herdrukte dichtbundel 'Kalfsvlies', die werd bekroond met de C. Buddingh' Prijs voor het beste poëziedebuut. In de Volkskrant werd ze vervolgens uitgeroepen tot literair talent van het jaar.  Haar voordracht was veelvuldig te horen op literaire podia als Crossing Border, Lowlands, De Jonge Schrijversavond en de Nacht van de Poëzie, en haar gedichten en verhalen verschenen in een groot aantal literaire tijdschriften, waaronder Hollands Maandblad, VPRO Gids en De Revisor.
Rijneveld groeide op in een gereformeerd boerengezin in Noord-Brabant en woont tegenwoordig in Utrecht, de stad die haar in 2015 het C.C.S. Cronestipendium toekende en de Hollands Maandblad Aanmoedigingsbeurs. Naast haar bestaan als schrijver werkt ze op een melkveebedrijf.
Vandaag  -31 januari 2018-  verschijnt bij Atlas Contact haar debuutroman: 'De avond is ongemak.'
Auteur: Marieke Lucas Rijneveld
Titel: De avond is ongemak
Roman
Nederlandstalig
Bladzijden: 272 pp.
Druk 1
Bindwijze: Paperback
ISBN10 9025444113
ISBN13 9789025444112
Uitgever: Atlas Contact, Uitgeverij
Verschijningsdatum: 31 januari 2018
€ 19,99
VPRO boeken
Marieke Lucas Rijneveld vertelt over haar roman 'De avond is ongemak' in het programma VPRO Boeken op zondag 4 februari 2018 om 11.20 uur op NPO 1.  Presentatie: Carolina Lo Galbo
new books
fleursdumal.nl magazine
More in: - Book News, - Book Stories, Archive Q-R, Archive Q-R, Art & Literature News, Marieke Lucas Rijneveld, Rijneveld, Marieke Lucas
---
Insel, the only novel by the surrealist master Mina Loy, is a book like no other—about an impossible friendship amid the glamorous artistic bohemia of 1930s Paris.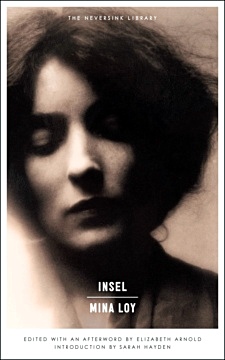 German painter Insel is a perpetual sponger and outsider—prone to writing elegant notes with messages like "Am starving to death except for a miracle—three o'clock Tuesday afternoon will be the end"—but somehow writer and art dealer Mrs. Jones likes him.
Together, they sit in cafés, hatch grand plans, and share their artistic aspirations and disappointments. And they become friends. But as they grow ever closer, Mrs. Jones begins to realize just how powerful Insel's hold over her is.
Unpublished during Loy's lifetime, Insel—which is loosely based on her friendship with the painter Richard Oelze—is a supremely surrealist, deliberately excessive creation: baroque in style, yet full of deft comedy and sympathy. Now, with an alternate ending only recently unearthed in the Loy archives, Insel is finally back in print, and Loy's extraordinary achievement can be appreciated by a new generation of readers.
Mina Loy was born in London in 1882 and began her artistic career as painter; she was influenced by Impressionism and achieved success in the Parisian art world before turning to poetry and other forms of visual art, including lampshades and "junk collages." She was at the heart of the modernist movement (as well as Dada, Futurism, and Surrealism) and had close friendships with Djuna Barnes and Gertrude Stein, among many others. Her frank and rigorously experimental writing earned her both praise and censure, as did her unconventional life: she spent many years living in Greenwich Village and on the Bowery, befriending bums, drunks, and other down-and-outs. Her work has recently been collected inThe Lost Lunar Baedeker (FSG) and Stories and Essays of Mina Loy (Dalkey Archive). She died in 1966 in Aspen, Colorado.
Elizabeth Arnold, a scholar and poet, is the author of Effacement and two other collections.
Sarah Hayden is a postdoctoral fellow at the University of Cork, where her focus is on Mina Loy and avant-garde artistic movements.
Insel
Mina Loy
Edited by Elizabeth Arnold,
with an Introduction by Sarah Hayden
Trade Paperback
Novel, 2014
180 pages
ISBN 9781612193533
Publisher Melville House
Part of The Neversink Library
"Is there anyone in America except you, Bill [William Carlos Williams,] and Mina Loy who can write anything of interest in verse?" — Ezra Pound, letter to Marianne Moore
fleursdumal.nl magazine
More in: - Book Lovers, Archive K-L, Archive K-L, Art & Literature News, Loy, Mina, SURREALISM
---
Van onzen correspondent bevat de artikelen die Willem Elsschot in de jaren 1918-1922 schreef voor de Nieuwe Rotterdamsche Courant. Ze zijn bijeengezocht en van een geschiedenis voorzien door C.J. Aarts en M.C. van Etten.
Bijna niemand weet dat Willem Elsschot kort na de Eerste Wereldoorlog een paar jaar de Antwerpse correspondent van de Nieuwe Rotterdamsche Courant was. Elsschot brengt nuchter verslag uit, maar laat zijn sarcastisch commentaar niet achterwege.
Terwijl Antwerpen herrijst, heeft Elsschot een scherp oog voor alle ellende van de bevolking: de woningnood, de voedselschaarste, de afbladderende verf, de werkloosheid. Bovenal was Elsschot er zich steeds van bewust dat hij zijn bijdragen aan de Nieuwe Rotterdamsche Courant schreef voor Nederlandse lezers.
C.J. Aarts en M.C. van Etten schetsen in dit prachtig vormgegeven en geïllustreerde boek hun fascinerende zoektocht naar de journalist Willem Elsschot. Van onzen correspondent is dan ook een verrassende aanvulling bij de biografie van deze grote schrijver.
Willem Elsschot (1882–1960) is de beroemde auteur van een klein, maar fijnzinnig literair oeuvre. Zijn journalistiek werk is tot nu toe nauwelijks bekend.
C.J. Aarts (1947) en M.C. van Etten (1948) zijn de samenstellers van de uitgeverijgeschiedenis 175 jaar Nijgh & Van Ditmar (2012) en van een tiental bloemlezingen, waaronder de zeer succesvolle bloemlezing Domweg gelukkig, in de Dapperstraat (1990).
Willem Elsschot, van onzen correspondent
Auteur(s): C.J. Aarts, M.C. van Etten
Hardcover
Formaat 150 x 230
Aantal pagina's 352
Publicatiedatum 24 nov. 2017
ISBN 978-94-6310-170-7
€ 34,99
Pelckmans uitgevers
new books
fleursdumal.nl magazine
More in: - Book News, - Book Stories, Archive E-F, Archive E-F, Art & Literature News, LITERARY MAGAZINES, PRESS & PUBLISHING, Willem Elsschot
---
Op 8 januari 2018 lanceerden het Stedelijk Museum en het Van Abbemuseum een nieuw initiatief: STUDIO i – platform voor inclusieve cultuur.
Met STUDIO i – waarbij de i staat voor inclusie – willen de twee musea een duurzame impuls geven aan de toegankelijkheid en inclusie binnen het culturele veld. Projectleiders Anouk Heesbeen van het Stedelijk Museum en Marleen Hartjes van het Van Abbemuseum: 'Musea moeten toegankelijk zijn voor iedereen, ongeacht leeftijd, culturele of maatschappelijke achtergrond, gender of beperking, in welke vorm dan ook. Daarom ontwikkelen wij in onze musea al een aantal jaar programma's voor mensen voor wie museumbezoek niet vanzelfsprekend is. We zijn blij en trots dat we met STUDIO i op grotere schaal de museumsector toegankelijk en inclusief kunnen maken voor iedereen die nieuwsgierig is naar kunst.'
STUDIO i wordt gelanceerd in het CODA Museum in Apeldoorn met uiteenlopende presentaties, voorafgaand aan de jaarlijkse nieuwjaarsreceptie van de Museumvereniging.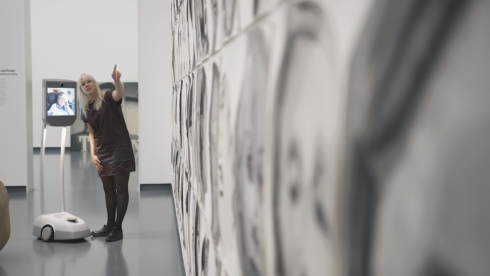 Toegankelijk voor iedereen
Bij veel musea bestaat de wens om de thema's toegankelijkheid en inclusie op te pakken, maar vaak ontbreekt de kennis en ervaring om concrete aanpassingen door te voeren. Met STUDIO i brengen het Stedelijk en het Van Abbe hier verandering in. Deze musea hebben de afgelopen jaren innovatieve programma's ontwikkeld voor mensen voor wie museumbezoek niet vanzelfsprekend is. Een voorbeeld hiervan is het Onvergetelijk-programma voor mensen met dementie en hun dierbaren, dat in 2013 geïnitieerd werd door beide musea. Deze rondleidingen zijn intussen bij twaalf musea in Nederland geïmplementeerd. Daarnaast vormt het Special Guests-programma van het Van Abbemuseum – waarmee het museum toegankelijk wordt voor blinden en slechtzienden, doven en slechthorenden, mensen met afasie en mensen met beperkte mobiliteit – de basis voor STUDIO i.
Ondersteuning op maat
Musea die concrete stappen willen zetten om hun instellingen toegankelijk en inclusief te maken, kunnen bij STUDIO i terecht voor inspiratie, kennis en advies. Via een digitaal platform (www.studio-inclusie.nl), kenniscafés, symposia en adviestrajecten op maat wordt informatie over toegankelijkheid, inclusie, representatie en diversiteit verzameld en gedeeld. Denk hierbij aan toepasbare best practices, noodzakelijke voorzieningen, geschikte methodieken en concepten, interessante communicatiestrategieën, mogelijkheden voor financiering en fondsenwerving, aanbevelingen voor interessante literatuur en relevante netwerken en contacten. Om musea te ondersteunen bij het ontwikkelen van inclusieve programma's en voorzieningen, biedt STUDIO i bovendien trainingen aan voor museumpersoneel, rondleiders en vrijwilligers. Daarnaast worden de komende jaren andere toonaangevende initiatieven en partners uit het veld bijeengebracht, zodat er een netwerk rondom inclusie in de culturele sector ontstaat. Tot slot worden er vanuit het Stedelijk en het Van Abbe innovatieve projecten en onderzoekstrajecten omtrent inclusie opgestart, waarvan de resultaten direct terugvloeien naar de sector.
Maatschappelijke relevantie
Aangewakkerd door maatschappelijk activisme, technologische ontwikkelingen en de (her)introductie van thema's als mensenrechten, burgerschap en sociale verantwoordelijkheid in musea, is de afgelopen jaren het bewustzijn over toegankelijkheid, diversiteit en inclusie toegenomen. Bovendien zijn er eerste concrete stappen in de goede richting gezet om de inclusie van de sector te verbeteren. Het Van Abbe en het Stedelijk willen met STUDIO i op een actieve manier dit proces mede vormgeven en toonaangevend blijven als het over soortgelijke vraagstukken gaat.
VN Verdrag
In Nederland werd in 2016 het VN Verdrag van de Rechten van Personen met een Handicap geratificeerd. Met dit verdrag erkent Nederland dat mensen met een beperking volwaardig onderdeel zijn van de samenleving. Centrale begrippen hierbij zijn inclusie, persoonlijke autonomie en volledige participatie. Musea en andere culturele instellingen moeten in lijn hiermee op korte termijn hun gebouwen, aanbod en programmering proactief aanpakken. STUDIO i wil instellingen die minder ervaring hiermee hebben proactief ondersteunen.
Culturele Diversiteit
Ook op het gebied van diversiteit wordt meer verwacht van musea. In 2011 werd de Code Culturele Diversiteit (CCD) gelanceerd. De Nederlandse bevolking bestaat voor ruim 1,9 miljoen uit mensen van niet-westerse afkomst. Daarnaast is "queering the collection" een onderwerp waar steeds meer musea zich mee bezighouden. Dit betekent dat de perspectieven van mensen van verschillende seksuele en genderidentiteiten worden toegevoegd aan de verhalen die in het museum worden verteld. De CCD biedt een kapstok om diversiteitsbeleid te ontwikkelen op de terreinen personeel, publiek, programma en partners. De instellingen zijn zelf verantwoordelijkheid om de Code al dan niet toe te passen. In de praktijk gebeurt dat nog relatief weinig. Hier kan STUDIO i door het delen van kennis en ervaring op dit gebied van toegevoegde waarde zijn.
Van Abbe Museum Eindhoven
Stedelijk Museum Amsterdam
 #  meer  informatie  website  studio-inclusie

Foto: Van Abbe robot
fleursdumal.nl magazine
More in: Art & Literature News, Exhibition Archive, FDM Art Gallery, MONTAIGNE
---
#1 New York Times bestseller Milk and Honey is a collection of poetry and prose about survival. About the experience of violence, abuse, love, loss, and femininity.
The book is divided into four chapters, and each chapter serves a different purpose. Deals with a different pain. Heals a different heartache. Milk and Honey takes readers through a journey of the most bitter moments in life and finds sweetness in them because there is sweetness everywhere if you are just willing to look.
rupi kaur is a bestselling author and illustrator of two collections of poetry. her artistic expression began at the age of 5 when her mother handed her a paintbrush and said—draw your heart out. while studying at the university of waterloo rupi self-published her first collection milk and honey in 2014.
milk and honey became an international phenomenon that's been translated into over 30 languages and sold over 2.5 million copies. rupi's long-awaited second collection the sun and her flowers was published in 2017 and immediately debuted as a #1 global bestseller. through her poetry rupi explores a variety of themes ranging from love. loss. trauma. healing. femininity. migration. revolution.
rupi is a storyteller and chronicler. there's a simplicity and nuance to her work that has found a home in the hearts of millions. this magic is best captured in her stage performances which are magnetic musical interactions of poetry art and theatre. in the years to come rupi hopes to continue her artistic exploration through art and poetry—searching for ways to understand and articulate the world around her.
Milk and Honey
by Rupi Kaur
Publisher Andrews McMeel Publishing
Publication date 10/2015
US Edition
Binding Trade Paperback
208 pages
Price € 13.50
ISBN 9781449474256
new poetry books
fleursdumal.nl magazine
More in: - Book Lovers, - Book News, Archive K-L, Archive K-L, Art & Literature News
---
Fifty years after it first appeared, one of Noam Chomsky's greatest essays will be published for the first time as a timely stand-alone book, with a new preface by the author.
As a nineteen-year-old undergraduate in 1947, Noam Chomsky was deeply affected by articles about the responsibility of intellectuals written by Dwight Macdonald, an editor of Partisan Review and then of Politics. Twenty years later, as the Vietnam War was escalating, Chomsky turned to the question himself, noting that "intellectuals are in a position to expose the lies of governments" and to analyze their "often hidden intentions."
Originally published in the New York Review of Books, Chomsky's essay eviscerated the "hypocritical moralism of the past" (such as when Woodrow Wilson set out to teach Latin Americans "the art of good government") and exposed the shameful policies in Vietnam and the role of intellectuals in justifying it.
Also included in this volume is the brilliant The Responsibility of Intellectuals Redux, written on the tenth anniversary of 9/11, which makes the case for using privilege to challenge the state. As relevant in 2017 as it was in 1967, The Responsibility of Intellectuals reminds us that "privilege yields opportunity and opportunity confers responsibilities."
All of us have choices, even in desperate times.
Title The Responsibility of Intellectuals
Author Noam Chomsky
Publisher New Press, The
Format Hardcover
Nb of pages 112 p.
ISBN-10 162097343X
ISBN-13 9781620973431
Hardcover – $16.95
Publication Date 07 November 2017
fleursdumal.nl magazine
More in: - Book News, - Book Stories, Archive C-D, Art & Literature News, LITERARY MAGAZINES, MONTAIGNE, Noam Chomsky, PRESS & PUBLISHING
---
Turkey now jails more journalists than any other country. One third of all imprisoned journalists in the world are being held in Turkish prisons, the vast majority waiting to be brought to trial.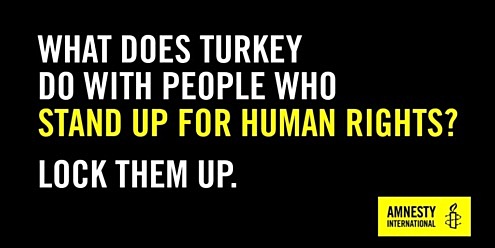 Journalists and media workers from all strands of opposition media have been targeted in an unprecedented crackdown since the violent coup attempt in July 2016.
Coupled with the closure of more than 160 media outlets, the message is clear and disturbing: the space for dissent is ever-shrinking and speaking out comes at an immeasurable cost.
This crackdown must end. Act now to demand media freedom in Turkey.
Journalists and other media workers must be freed from pre-trial detention. A free media is an essential component of any functioning, pluralist society.
They must be allowed to do their job, because journalism is not a crime.
 # Take  action  and  send  email  via  amnesty  international
fleursdumal.nl magazine
More in: Art & Literature News, MUSEUM OF PUBLIC PROTEST- photos, texts, videos, street poetry, 1968, PRESS & PUBLISHING, REPRESSION OF WRITERS, JOURNALISTS & ARTISTS, HOLOCAUST, WAR
---
Older Entries »
« Newer Entries
Thank you for reading FLEURSDUMAL.NL - magazine for art & literature