Art & Literature News
«« Previous page
·
Johan HARSTAD: Max, Mischa & het Tet-offensief
·
Wim BRANDS: Verzamelde gedichten
·
48e POETRY INTERNATIONAL Festival Rotterdam
·
CITY LIGHTS Pocket Poets Anthology 60th Anniversary Edition: Edited by Lawrence Ferlinghetti
·
International Literature Festival Utrecht (ILFU) op 11, 12 en 13 mei in TivoliVredenburg
·
German Neo-Expressionist painter and sculptor A.R. PENCK (1939–2017) has died in Zürich
·
Tentoonstelling over MARIA in Museum Catharijneconvent in Utrecht
·
Poems About Sculpture by Robert Pinsky and Murray Dewart
·
Bill HAYES: Insomniac City. New York, Oliver, and Me
·
The DEATHS of the Poets by Michael Symmons Roberts & Paul Farley
·
Christoph Buchwald & Ulrike Almut Sandig: Jahrbuch der LYRIK 2017
·
Feest der Poëzie presenteert: 'O grote moderne geluiden'
Eens in de zoveel jaar verschijnt er een roman die zó verslavend is dat je er afspraken voor afzegt, uit de trein vergeet te stappen en stiekem iets eerder van je werk vertrekt. Zo'n uitzonderlijke roman schreef Johan Harstad: zijn manier van vertellen maakt dat je niet rust voordat je de laatste pagina hebt omgeslagen.
Max, Mischa & het Tet-offensief is het verhaal van toneelregisseur Max Hansen, die als puber vanuit Noorwegen naar Amerika emigreert. Hij heeft moeite om zijn jeugd in Stavanger, waar hij als kind van communistische ouders het Tet-offensief naspeelde, achter zich te laten, maar ontdekt in New York dat eigenlijk iedereen daar ontheemd is. In kunstenares Mischa, acteur Mordecai en Vietnamveteraan Owen vindt hij dierbare lotgenoten.
Harstads magnum opus is een hypnotiserende vertelling die vele decennia en continenten omspant: van de oorlog in Vietnam en Apocalypse Now tot jazzmuziek, van Mark Rothko en Burning Man tot de aanslag op de Twin Towers. Uitgeverij Podium zegt bijzonder trots te zijn dat zij deze monumentale roman als eerste buitenlandse uitgever kunnen brengen, in een indrukwekkende vertaling van Edith Koenders en Paula Stevens.
Quote: 'De werelden die Harstad creëert zijn zo verontrustend, romantisch en verslavend, dat het mij moeite kost om naar de echte terug te keren.' Arjen Lubach
Johan Harstad (1979) debuteerde in 2001 met een bundel verzameld proza. Zijn debuutroman Buzz Aldrin, waar ben je gebleven? werd opgevolgd door de roman Hässelby, een David Lynch-achtig verhaal over een man die al 42 jaar bij zijn vader woont. In 2011 verscheen zijn young adult sf-roman Darlah. Naast zijn schrijverschap werkt Harstad als grafisch ontwerper onder het label LACKTR. Voorafgaand aan zijn succesvolle roman Buzz Aldrin, waar ben je gebleven? publiceerde de Noorse schrijver Johan Harstad de verhalenbundel Ambulance. De Nederlandse vertaling van deze verhalenbundel verscheen in 2014. In 2017 verschijnt zijn nieuwe roman: Max, Mischa & het Tet-offensief.
Bibliografie Johan Harstad
2006 Buzz Aldrin, waar ben je gebleven? (roman)
2009 Hässelby (roman)
2011 Darlah (roman)
2014 Ambulance (verhalen)
2017 Max, Mischa & het Tet-offensief (roman)*
Johan Harstad
Max, Mischa & het Tet-offensief
1232 pagina's – € 29,99
Omslag: b'IJ Barbara
ISBN: 978 90 5759 849 4
vertaler: Edith Koenders & Paula Stevens
Uitgeverij Podium
fleursdumal.nl magazine
More in: - Book News, Archive G-H, Art & Literature News, DICTIONARY OF IDEAS
---
Wim Brands schreef in 2010 op het blog van Tirade: 'Er werd mij gevraagd of er iemand is die ik me wil blijven herinneren. Ik mocht maar één persoon kiezen. Ik koos mijn grootvader. Aan wie ik wel eens een gedicht heb gewijd dat begon met de regel: "Hij had een bokkenwagen en een kraai."'
Veel van Wim Brands' anekdotes waren aanleiding tot poëzie. In zes bundels en heel veel tijdschriftpublicaties veroverde Brands zijn plek als dichter, naast zijn groeiende statuur als anchorman van VPRO Boeken, of eigenlijk – bij uitbreiding – als de belangrijke televisiepersoonlijkheid die kunst en literatuur hoog in het vaandel had.
Er is dan ook geen betere manier om kennis te nemen van wat en wie Wim Brands allemaal was dan door lezing van deze Verzamelde gedichten. In de geest van Brands zijn we met de keuze overigens soepel omgesprongen. Er staat een stripverhaal in deze bundel, en er zijn blogs en brieven in te vinden. Voor Brands zijn gedichten verhalen, en hij maakt van verhalen poëzie,steeds door heel goed over de vorm na te denken, door in te dikken en te schrappen – want het kon altijd preciezer.
Deze verzameling toont wat een geweldig dichter Wim Brands was. De bundel bestaat uit zijn verschenen bundels plus veel ongepubliceerd materiaal. Thomas Verbogt schreef een nawoord.
Wim Brands (1959-2016) was een Nederlands dichter, journalist en presentator. Hij publiceerde acht dichtbundels, werkte jarenlang voor de VPRO-radio en presenteerde van 2005 tot 2016 het televisieprogramma Boeken.
Wim Brands schreef in 2010: 'Er werd mij gevraagd of er iemand is die ik me wil blijven herinneren. Ik mocht maar één persoon kiezen. Ik koos mijn grootvader. Aan wie ik wel eens een gedicht heb gewijd dat begon met de regel: "Hij had een bokkenwagen en een kraai."'
Veel van Brands' anekdotes waren aanleiding tot poëzie. Met zijn bundels en vele tijdschriftpublicaties veroverde Brands zijn plek als dichter, naast zijn groeiende statuur als anchorman van VPRO Boeken. Er is dan ook geen betere manier om kennis te nemen van wat en wie Wim Brands allemaal was dan door lezing van deze Verzamelde gedichten. In de geest van Brands is er met de keuze soepel omgesprongen; de verzameling bevat zijn bundels, maar ook niet eerder gepubliceerd werk, blogs, brieven en zelfs een stripverhaal.
Over de poëzie van Wim Brands:
'De gedichten zijn romantisch van inhoud en nuchter van toon. Ze openen op een haast vanzelfsprekende manier duistere gebieden en dieptes in de geest.' – De Volkskrant (*****)
'Mooie gedichten, die op een terloopse manier een raadselachtigheid behouden.' – Het Parool
Wim Brands
Verzamelde gedichten
ISBN 9789028261921
Van Oorschot 2017, € 27,50
fleursdumal.nl magazine
More in: - Book News, Archive A-B, Art & Literature News, Brands, Wim, CINEMA, RADIO & TV
---
Op dinsdag 30 mei 2017 opent de 48e Poetry International in de Rotterdamse Schouwburg, aansluitend vindt het festival plaats tot en met zaterdag 3 juni in de zaal van het Ro Theater aan de William Boothlaan.
Voor de achtenveertigste keer haalt Poetry International de beste dichters uit alle windstreken naar Rotterdam. Naast gedichten in uiteenlopende talen brengt het festival een randprogramma met film, muziek, interviews, themabijeenkomsten en masterclasses. Een reis langs verre culturen met de kunst van het woord als brandstof. Iedereen is uitgenodigd op het jaarlijkse feest van de poëzie.
Op dinsdag 30 mei gaat het 48e Poetry International Festival van start in de Rotterdamse Schouwburg. Van woensdag 31 mei tot en met zondag 4 juni wordt het festival vervolgd in het Ro Theater aan de William Boothlaan en op verschillende andere locaties in het Witte de With Kwartier. Voor de achtenveertigste keer haalt Poetry International de beste dichters uit alle windstreken naar Rotterdam. Naast poëzievoordrachten in uiteenlopende talen brengt het festival films, muziek, interviews, lezingen, themabijeenkomsten en masterclasses. Een kermis van verlangen, kritiek, avontuur en troost, met de kunst van het woord als brandstof. Iedereen is uitgenodigd op het jaarlijkse feest van de poëzie.
Roberto Amato (ITA)
Mischa Andriessen (NLD)
Hannah van Binsbergen (NLD)
Dumitru Crudu (MDA)
Mária Ferenčuhová (SVK)
Gozo Yoshimasu (JAP)
Stefan Hertmans (BEL)
Ishion Hutchinson (JAM)
Mookie Katigbak-Lacuesta (PHL)
Anne Kawala (FRA)
John Kinsella (AUS)
Harry Man (GBR)
Marianne Morris (CAN / GBR)
Cees Nooteboom (NLD)
Michael Palmer (USA)
Margarida Vale de Gato (PRT)
Jan Wagner (DEU)
Mae Yway (MMR)
Zang Di (CHN)
Zhu Zhu (CHN)
48e Poetry International 30 mei – 4 juni 2017
Het jaarlijkse feest van de internationale poëzie
  #  Meer info op website Poetry International  

fleursdumal.nl magazine
More in: - Book Lovers, Art & Literature News, POETRY ARCHIVE, Poetry International
---
"Printer's ink is the greater explosive."—Lawrence Ferlinghetti
City Lights Pocket Poets Anthology
60th Anniversary Edition
Edited by Lawrence Ferlinghetti
A comprehensive selection from Ferlinghetti's famed City Lights Pocket Poets Series, published on the 60th anniversary of its founding.
Lawrence Ferlinghetti founded the City Lights publishing house sixty years ago in 1955, launching the press with his now legendary Pocket Poets Series. First in the series was Pictures of the Gone World—and within a year, he had brought out two more volumes, translations by Kenneth Rexroth and
then, poems by Kenneth Patchen. But it was the success and scandal of Number Four, Howl & Other Poems by Allen Ginsberg (1956), that put City Lights on the map, positioning the Pocket Poets Series at the forefront of the literary counterculture.
A landmark sixtieth retrospective celebrating 60 years of publishing and cultural history, this edition provides an invaluable distillation of the energetic, iconoclastic and still fresh body of work represented in the ongoing series. Ferlinghetti has selected a handful of poems from each of the sixty volumes, including the work of
Ginsberg, Kerouac, Corso, Pasolini, Voznesensky, Prévert, Mayakovsky, Cortázar, O'Hara, Ponsot, Levertov, di Prima, Duncan, Lamantia, Lowry, and more, all of the Pocket Poets Series' innovative, influential, and often ground-breaking American and international poets.
Founded in 1953 by poet Lawrence Ferlinghetti and Peter D. Martin, City Lights is one of the few truly great independent bookstores in the United States, a place where booklovers from across the country and around the world come to browse, read, and just soak in the ambiance of alternative culture's only "Literary Landmark."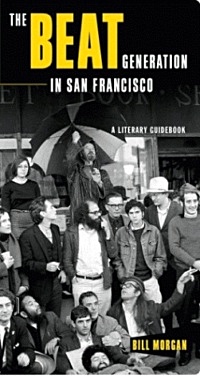 Although it has been more than fifty years since tour buses with passengers eager to sight "beatniks" began pulling up in front of City Lights, the Beats' legacy of anti-authoritarian politics and insurgent thinking continues to be a strong influence in the store, most evident in the selection of titles.
Publisher City Lights Publishers
Format Hardcover, 306 p.
ISBN-10 0872866793
ISBN-13 9780872866799
   # More information on website CITY LIGHT SAN FRANCISCO   

fleursdumal.nl magazine
More in: - Book News, - Bookstores, Art & Literature News, BEAT GENERATION, Bob Dylan, Burroughs, William S., Ginsberg, Allen, Kerouac, Jack, Literary Events, PRESS & PUBLISHING
---
Het International Literature Festival Utrecht (ILFU) vindt dit jaar plaats op 11, 12 en 13 mei in TivoliVredenburg.
Het is voor het eerst dat het festival op deze locatie plaatsvindt. Het festival brengt internationale romanschrijvers, vertalers en lezers bijeen, en geeft dit jaar vanwege de verhuizing naar TivoliVredenburg extra aandacht aan literatuur en muziek.
Met het toevoegen van Suzanne Vega, Sonja Barend, Hanna Bervoets, Marja Pruis, Mathilde Santing, Sun Li, Nelleke Noordervliet, Hugo Borst, Jean Kwok en Translating Bob Dylan is het indrukwekkende programma van het International Literature Festival Utrecht 2017 compleet.
ILFU #1: Donderdag 11 mei
Tim Parks, Rachel Cusk, Herman Koch en zijn vertalers, Translating Bob Dylan met Bindervoet en Henkes, Translating China, Translation Slam, Uitreiking Filter Vertaalprijs 2017, Awater Vertaald
ILFU #2: Vrijdag 12 mei
Graham Swift, Suzanne Vega, Sonja Barend, Samanta Schweblin, Hanna Bervoets, Mary Costello, Paulien Cornelisse, Jean Kwok, Prijsuitreiking schrijfwedstrijden, Xu Zechen, Sun Li
ILFU #3: Zaterdag 13 mei
Johan Harstad, Arjen Lubach, Nino Haratischwili, Jonas Hassen Khemiri, Nelleke Noordervliet, Marja Pruis, Hugo Borst, ILFU Colleges, Mathilde Santing & The Joni Mitchell Stories, Mini-colleges, Literaire Films, City of Literature, C.C.S. Crone Stipendia 2017.
International Literature Festival Utrecht (ILFU) op 11, 12 en 13 mei 2017 in TivoliVredenburg
  # Meer info over International Literature Festival Utrecht (ILFU)  
fleursdumal.nl magazine
More in: - Book Lovers, - Book News, Art & Literature News, Literary Events, MUSIC, THEATRE
---
German Neo-Expressionist painter, sculptor and jazz drummer A.R. Penck has died in Zürich at the age of seventy seven. His German gallerist said the cause of his death was complications of a stroke.
Ralf Winkler, alias A. R. Penck, was born in Dresden, Germany. After failing admission to the fine-arts academies in Dresden and East Berlin, Penck worked for several years in a lot of jobs.
In the early 1970s he met with a group of neo-expressionist painters in Dresden. Penck became later one of the exponents of the new figuration alongside with Jörg Immendorff, Georg Baselitz and Markus Lüpertz. In the late 1970s he was shown in West Berlin and was seen as an exponent of free speech in the East. In the 1980s Penck's work was shown by major museums and galleries in the western world.
Ralf Winkler, alias A. R. Penck, Mike Hammer, T. M., Mickey Spilane, Theodor Marx, "a. Y." or just "Y" died last week in Zürich.
In Memoriam A. R. Penck (1939–2017)
fleursdumal.nl magazine
More in: Art & Literature News, Exhibition Archive, Expressionisme, Galerie Deutschland, In Memoriam, REPRESSION OF WRITERS, JOURNALISTS & ARTISTS
---
Iedereen weet hoe Maria eruitziet en zal haar beeltenis kunnen herkennen. Ook is bekend dat ze de moeder van Jezus is. Maar over haar leven weten we niet veel. Waarom is ze al eeuwenlang zo populair? Hoe doet ze dat? En wat zegt dat over ons?
De tentoonstelling Maria blijft ruim 6 maanden open om heel Maria-minnend Nederland de kans te geven haar te ontmoeten. Want ongeacht cultuur of religie, Maria is van alle tijden en van iedereen. Mooie en verrassende verbeeldingen van Maria in de kunst vertellen haar meer dan wonderlijke levensverhaal. Ga met Maria op een inspirerende reis door twee millennia, vol nieuwe kennis en inzichten over de meest invloedrijke en meest afgebeelde vrouw ter wereld.
Maria brengt veel fascinerende Maria's uit nationale en internationale collecties samen, waarbij gekozen is voor spannende combinaties. Er komen schitterende Maria's uit o.a. de Koninklijke Musea voor Schone Kunsten van België, Museum Boijmans van Beuningen, het Van Gogh Museum, het Mauritshuis en natuurlijk uit Museum Catharijneconvent zelf.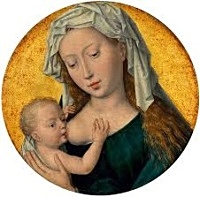 Ontdek hoe veelzijdig deze wereldvrouw is: zij is onderwerp van ikonen en schilderijen, manuscripten, sculpturen, tatoeages en video-installaties. En het zijn niet de minsten die zich door Maria lieten inspireren: o.a. Rubens, Pieter de Grebber, Rembrandt, Jan Toorop, Bill Viola, Jan Fabre en Maria Roosen zijn vertegenwoordigd.
Maria's wonderlijke levensverhaal loopt als een rode draad door de tentoonstelling die de gehele bovenverdieping van het museum beslaat. Vanaf de conceptie tot aan haar tenhemelopneming is Maria in uitingen van kunst te volgen. Ook thema's als devotie en bedevaart passeren de revue. De tentoonstelling laat zien hoe zeer Maria een mondiaal symbool is voor liefde, vrouw-zijn, gezin, angst, verdriet, troost en bescherming.
Waarom is Maria misschien wel de machtigste vrouw op de wereld? In ieder geval de meest afgebeelde vrouw en moeder, daar kan geen popster tegenop. Je zou haar een cultureel fenomeen kunnen noemen. U ontmoet Maria ook in relatie tot andere hedendaagse religies. Maria komt zelfs meer voor in de Koran dan in de Bijbel.
Het gevoel, de warme associaties en emoties die Maria oproept komen in de tentoonstelling naar voren in de persoonlijke verhalen of ervaringen van diverse bekende en onbekende Nederlanders. Deze verhalen komen samen in bijzondere filmpjes die door de tentoonstelling heen verweven zijn.
Geen dag zonder Maria is een reis door het hele jaar, waarbij de lezer elke dag wordt verrast door Maria: met een feest of een legende, een mooi gedicht of gebed, een opmerkelijk weetje, een Mariaverschijning, een lach en een traan, een bijzonder recept. Het boek laat zien waar de wereldwijde verering van Maria vandaan komt en hoe Maria mensen tot op de dag van vandaag inspireert.  Dit rijk geïllustreerde boek is vanaf 10 februari in de museumshop verkrijgbaar. Prijs: € 24,95
Sinds de start bezochten al ruim 30.000 mensen de tentoonstelling Maria. De grootste tentoonstelling uit de geschiedenis van Museum Catharijneconvent is met recht een succes te noemen. Het veelbewogen leven van Maria, verbeeld door beroemde kunstenaars als Joos van Cleve, Rubens, Rembrandt, Jan Toorop en Bill Viola, weet mensen tot vandaag de dag nog steeds te raken.
Nog te zien t/m 20 augustus 2017
Tentoonstelling: Maria
Museum Catharijneconvent
Lange Nieuwstraat 38
3512 PH Utrecht
Bel: 030 231 38 35
info@catharijneconvent.nl
  #  meer info op website Museum Catharijneconvent  
fleursdumal.nl magazine
More in: - Book News, Art & Literature News, CATHEDRALS, DICTIONARY OF IDEAS, Exhibition Archive, FDM Art Gallery, The Ideal Woman
---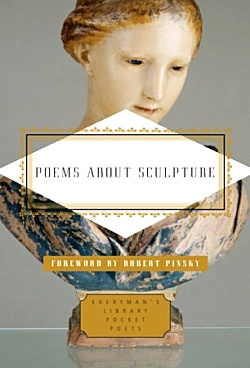 Poems About Sculpture
Foreword by Robert Pinsky & Edited by Murray Dewart
Poems About Sculpture is a unique anthology of poems from around the world and across the ages about our most enduring art form.
About Poems
About Sculpture
Sculpture has the longest memory of the arts: from the Paleolithic era, we find stone carvings and clay figures embedded with human longing. And poets have long been fascinated by the idea of eternity embodied by the monumental temples and fragmented statues of ancient civilizations. From Keats's Grecian urn and Shelley's "Ozymandias" to contemporary verse about Maya Lin's Vietnam Veterans Memorial and Janet Echelman's wind-borne hovering nets, the pieces in this collection convert the physical materials of the plastic arts—clay, wood, glass, marble, granite, bronze, and more—into lapidary lines of poetry. Whether the sculptures celebrated here commemorate love or war, objects or apparitions, forms human or divine, they have called forth evocative responses from a wide range of poets, including Homer, Ovid, Shakespeare, Baudelaire, Rilke, Dickinson, Yeats, Auden, and Plath. A compendium of dazzling examples of one art form reflecting on another, Poems About Sculpture is a treat for art lovers of all kinds.
Dare You See A Soul At The White Heat?

Dare you see a Soul at the White Heat?
Then crouch within the door—
Red—is the Fire's common tint—
But when the vivid Ore
Has vanquished Flame's conditions,
It quivers from the Forge
Without a color, but the light
Of unanointed Blaze.
Least Village has its Blacksmith
Whose Anvil's even ring
Stands symbol for the finer Forge
That soundless tugs—within—
Refining these impatient Ores
With Hammer, and with Blaze
Until the Designated Light
Repudiate the Forge—
Emily Dickinson
(1830 – 1886)
La Beauté
Je suis belle, ô mortels! comme un rêve de pierre,
Et mon sein, où chacun s'est meurtri tour à tour,
Est fait pour inspirer au poète un amour
Eternel et muet ainsi que la matière.
Je trône dans l'azur comme un sphinx incompris;
J'unis un coeur de neige à la blancheur des cygnes;
Je hais le mouvement qui déplace les lignes,
Et jamais je ne pleure et jamais je ne ris.
Les poètes, devant mes grandes attitudes,
Que j'ai l'air d'emprunter aux plus fiers monuments,
Consumeront leurs jours en d'austères études;
Car j'ai, pour fasciner ces dociles amants,
De purs miroirs qui font toutes choses plus belles:
Mes yeux, mes larges yeux aux clartés éternelles!
Charles Baudelaire
(1821 – 1867)
Poems About Sculpture
Foreword by Robert Pinsky
Edited by Murray Dewart
Hardcover, 256 p.
ISBN 9781101907757
Publ. by Everyman's Library, 2016
fleursdumal.nl magazine
More in: - Book News, Art & Literature News, Baudelaire, Charles, Dickinson, Emily, Museum of Literary Treasures, POETRY ARCHIVE
---
"A beautifully written once-in-a-lifetime book, about love, about life, soul, and the wonderful loving genius Oliver Sacks, and New York, and laughter and all of creation." – Anne Lamott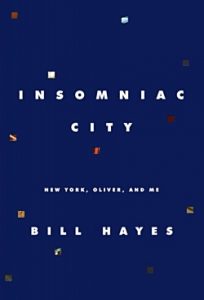 Bill Hayes came to New York City with a one-way ticket, all of his belongings, and only the vaguest idea of how he would get by. But, at forty-eight years old, having spent decades in San Francisco, he wanted a change. Grieving over the recent death of his partner, Hayes discovered quickly that the city, however ruthless its reputation, can also be a profoundly consoling place.
Within the city's incessant rhythms, Hayes found companionship in unlikely sources—in the tree branches framed by his apartment window, in the sight of the Empire State and Chrysler buildings against the night sky, and in New Yorkers themselves, those strangers who, striving side by side, sometimes turn to face one another. A lifelong insomniac, Hayes took to wandering the city at night with a camera, gazing up at skyscrapers, meandering through deserted parks, and having chance encounters with other sleepless city dwellers. And he fell in love again, against all expectations, with his friend and neighbor, Oliver Sacks.
The stories in Insomniac City are drawn together by Hayes' generosity of spirit, and by his photographs of urbanites that find beauty even in the ordinary. Bookended by two painful losses in Hayes' life, this memoir is both a meditation on grief and a celebration of ongoing life. It's also a love song to the city—not just to New York, but to all cities, and to all who have felt the particular magic and solace they offer.
"Insomniac City is a beautiful memoir in which Oliver Sacks comes wonderfully to life–a double portrait that also provides a vivid picture of New York City's neighborhoods and people. The ending is exquisitely wrought, heartrending and joyous." – Joyce Carol Oates,
Title: Insomniac City
Subtitle: New York, Oliver, and Me
Author: Bill Hayes
Publisher: Bloomsbury USA
Format Hardcover
ISBN-10 1620404931
ISBN-13 9781620404935
2017, 304 pp.
fleursdumal.nl magazine
More in: - Book News, Art & Literature News, BOOKS. The final chapter?, FDM in New York, Oliver Sacks, Photography
---
What is the price of poetry? An examination of how the deaths of great poets have shaped our culture's distorted sense of poetry.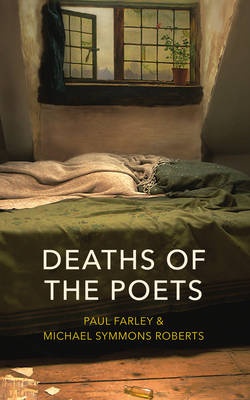 From Chatterton's Pre-Raphaelite demise to Keats' death warrant in a smudge of arterial blood; from Dylan Thomas's eighteen straight whiskies to Sylvia Plath's desperate suicide in the gas oven of her Primrose Hill kitchen or John Berryman's leap from a bridge onto the frozen Mississippi, the deaths of poets have often cast a backward shadow on their work.
The post-Romantic myth of the dissolute drunken poet – exemplified by Thomas and made iconic by his death in New York – has fatally skewed the image of poets in our culture. Novelists can be stable, savvy, politically adept and in control, but poets should be melancholic, doomed and self-destructive. Is this just a myth, or is there some essential truth behind it: that great poems only come when a poet's life is pushed right to an emotional knife-edge of acceptability, safety, security? What is the price of poetry? In this book, two contemporary poets undertake a series of journeys – across Britain, America and Europe – to the death places of poets of the past, in part as pilgrims, honouring inspirational writers, but also as investigators, interrogating the myth. The result is a book that is, in turn, enlightening and provocative, eye-wateringly funny and powerfully moving.
Michael Symmons Roberts's sixth collection of poetry, Drysalter, was the winner of both the Forward Prize and the Costa Poetry Prize in 2013. He has published two novels, and is Professor of Poetry at Manchester Metropolitan University.
Paul Farley is the author of four collections of poetry and has won the Forward Prize for Best First Collection, the Whitbread Poetry Award and the E. M. Forster Award.
Edgelands, co-written with Michael Symmons Roberts, received the Royal Society of Literature's Jerwood Award and the 2011 Foyles Best Book of Ideas Award and was serialised as Radio 4 Book of the Week.
The Deaths of the Poets
Michael Symmons Roberts & Paul Farley
ISBN : 9780224097543
Hardback, 400 pages
February 2017
Publisher: Random House Children's Publishers UK
fleursdumal.nl magazine
More in: - Archive Tombeau de la jeunesse, - Book News, Art & Literature News, DEAD POETS CORNER, Galerie des Morts, POETRY ARCHIVE
---
Seit 1979 gibt das »Jahrbuch der Lyrik« Einblick in neueste Entwicklungen der Poesie in Deutschland, Österreich und der Schweiz; ab diesem Jahr erscheint es jährlich bei Schöffling & Co. Für die 31. Ausgabe konnte Christoph Buchwald die vielfach ausgezeichnete Lyrikerin Ulrike Almut Sandig als Mitherausgeberin gewinnen. Gemeinsam haben sie die besten zeitgenössischen Gedichte ausgesucht und in thematischen Kapiteln zusammengestellt.
In welchem Maße ist die Gegenwartslyrik Echo und Spiegel unserer Zeit? Wie tief sitzt das Misstrauen gegen politische Ideologien und Rezepte? Offensichtlich ist: Die Sicht auf Geschichte und Gesellschaft ist nur mit subjektiver Herangehensweise glaubwürdig zu artikulieren, der persönliche Blick verweist auf das große Ganze.
Erstmals wurden auch Bildgedichte in die Auswahl aufgenommen; zusammen mit dem Kapitel »Dichter übersetzen Dichter« gehen diese über Sprach- und Genregrenzen hinaus.
Christoph Buchwald, 1951 in Tübingen geboren, ist seit 1979 ständiger Herausgeber des Jahrbuchs der Lyrik. Nach seinem Studium der Kunstgeschichte, Literaturwissenschaft und experimentellen Komposition hat er als Lektor und Verleger zahlreiche Lyriker begleitet. Seit 2002 leitet er gemeinsam mit seiner Frau den literarischen Verlag Cossee in Amsterdam und übersetzt Gedichte aus dem Niederländischen.
Ulrike Almut Sandig, 1979 in Großenhain geboren, wuchs in einem Pfarrhaushalt in Sachsen auf. Ihre Gedichte wurden vielfach verfilmt und ausgezeichnet, u. a mit dem Leonce-und-Lena-Preis 2009. Für ihre Sprechkonzerte und Hörstücke arbeitet sie eng mit Musikerinnen und Komponisten zusammen. Neben vier Gedichtbänden erschienen bisher zwei Hörbücher, die Erzählungen Flamingos (2010) und Buch gegen das Verschwinden (2015) sowie zahlreiche Hörspiele. Sie lebt mit ihrer Familie in Berlin.
was weiß ich vom
Schuldzucker der Gefühle von
den Kissen der Stille jeder
folgt einem anderen Befehl der
Käfer seinem Drahtgestell
der Himmel spielt mit dem
roten Pelz die Erde mit
den schwarzen Pfoten
Herta Müller, in: Jahrbuch der Lyrik 2017, hg. von Christoph Buchwald und Ulrike Almut Sandig, Schöffling & Co. 2017, S. 77.
Jahrbuch der Lyrik 2017
Gedichte
Herausgegeben von Christoph Buchwald und Ulrike Almut Sandig
232 Seiten. Gebunden. Lesebändchen.
ISBN: 978-3-89561-680-8
Schöffling & Co. 2017
Erscheint am 8. Mai 2017
  # more on website Lyrik-Kabinett München

fleursdumal.nl magazine
More in: - Book News, Art & Literature News, MODERN POETRY, POETRY ARCHIVE
---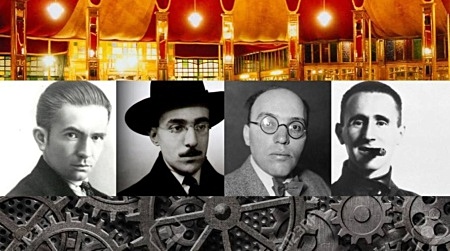 Magisch-industrieel variété met muziek, zang, magie en poëzie tijdens 'O grote moderne geluiden' bij het Pianolamuseum op zaterdagavond 15 april 2017

O grote moderne geluiden
Stichting Feest der Poëzie presenteert "O grote moderne geluiden" – magisch-industrieel variété met dada, futurisme, Berlijnse cabaretliederen, magie en poëzie. Verwonderaar Arjan van Vembde, klassiek liedduo Susanne Winkler en Daan van de Velde en voordrachtskunstenaar Simon Mulder brengen u in de frivole maar gevaarlijke sfeer van het begin van de vorige eeuw. Voor de pauze een Berlijns cabaret met magie en werk van o.a. Paul van Ostaijen, Bertolt Brecht en Kurt Weill, na de pauze een futuristische totaalvoordracht van Fernando Pessoa's 'Triomfode' met muziek en zang. Vorig jaar een succes op Estival da Estrela in Portugal, dit jaar bij het Pianola Museum.
Brecht, Weill, Van Ostayen en Pessoa
Het programma bestaat uit liederen voor piano en sopraan van Kurt Weill op teksten van Bertolt Brecht, dadaïstische gedichten van Paul van Ostayen en als grote klapper de tot voordrachttheaterstuk met muziek en zang bewerkte Triomfode van Pessoa's heteroniem Álvaro de Campos: een futuristische liefdesverklaring aan de zware industrie en de moderne consumptiemaatschappij.
Ewoud Kieft over oorlogsenthousiasme
Historicus Ewoud Kieft is schrijver van 'Oorlogsenthousiasme' over de aanloop naar de Eerste Wereldoorlog. Het boek is uitgekomen bij De Bezige Bij en werd genomineerd voor de Libris Geschiedenis Prijs. Hij komt het programma inleiden met een bespreking van de achtergrond van de gebrachte teksten in het kader van de aanloop naar en gevolgen van de Eerste Wereldoorlog.
Locatie: Pianola Museum, Westerstraat 106, Amsterdam
Datum: zaterdag 15 april
Zaal open: 20:00 uur
Aanvang: 20:30 uur
Entree: 15,- euro p.p. of 12,50 euro p.p. met korting (Stadspas, CJP, student, 65+)
Meer informatie: www.feestderpoezie.nl.
reservering via info@pianola.nl
fleursdumal.nl magazine
More in: Art & Literature News, Bertolt Brecht, DANCE, Literary Events, MUSIC, Ostaijen, Paul van, Pessoa, Fernando, POETRY ARCHIVE, THEATRE
---
Older Entries »
« Newer Entries
Thank you for reading FLEURSDUMAL.NL - magazine for art & literature