Archive Q-R
«« Previous page
·
Joseph Roth: Lied der ungeborenen Kinder
·
Allan Ramsay: Peggy (Poem)
·
The Destroyer by Lola Ridge
·
Joseph Roth: Natur
·
Allan Ramsay: The author's address to The Town Council of Edinburgh
·
Joseph Roth: Soldaten
·
Gustave Roud: 'Air of Solitude' followed by 'Requiem'
·
Joseph Roth: Nervenschock
·
The Star by Lola Ridge
·
The Essential Muriel Rukeyser, Poems
·
The Song Of Iron by Lola Ridge
·
Joseph Roth: Rot und Weiß. Wanderer zwischen den Städten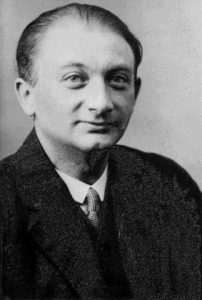 Lied der ungeborenen Kinder
Wir sind nur ein leises zartes Wehen
Ihr könnt uns nicht sehen
Wir sind nur Gedanken und leichter als Hauch
Aber wir leben auch.
Wir sind nie gewesen, wir durften nicht sein
Nur Wünsche sind wir, nicht Fleisch und nicht Bein
Eure innigsten Träume waren wir mal
Und sind jetzt Eure Qual.
Wir schweben um Euch als leichter Duft
Ihr greift nach uns und greift die Luft
Wir sind gar nicht da und Ihr könnt uns nicht fassen
Ihr müsst uns hassen.
Nur in manchen Träumen fangt Ihr uns ein,
Dann liegen wir an Euren Herzen
Und träumen lächelt Ihr der Schmerzen
Und denkt nicht der Qualen, die wir Euch gemacht,
Bis Ihr erwacht.
Joseph Roth
(1894 – 1939)
Lied der ungeborenen Kinder
• fleursdumal.nl magazine
More in: Archive Q-R, Archive Q-R, Joseph Roth
---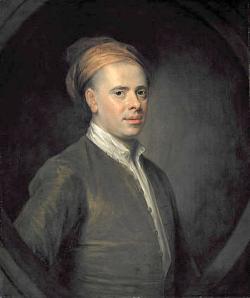 Peggy
My Peggy is a young thing,
Just enter'd in her teens,
Fair as the day, and sweet as May
Fair as the day, and always gay.
My Peggy is a young thing,
And I'm not very auld,
Yet well I like to meet her at
The Wawking of the Fauld.
My Peggy speaks sæ sweetly,
When'er we meet alane,
I wish næ mair to lay my care,
I wish næ mair of a' that's rare.
My Peggy speaks sæ sweetly,
To a' the lave I'm cauld;
But she gars a' my spirits glow
At Wawking of the Fauld.
My Peggy smiles sæ kindly,
Whene'er I whisper Love,
That I look down on a' the Town,
That I look down upon a Crown.
My Peggy smiles sæ kindly,
It makes my blythe and bauld,
And naithing gi'es me sic delight,
As Wawking of the Fauld.
My Peggy sings sæ saftly,
When on my pipe I play;
By a' the rest it is confest,
By a' the rest, that she sings best.
My Peggy sings sæ saftly,
And in her songs are tald,
With innocence the wale of Sense,
At Wawking of the Fauld.
Allan Ramsay
(1684-1758)
Peggy
• fleursdumal.nl magazine
More in: # Classic Poetry Archive, Archive Q-R, Archive Q-R
---
The Destroyer
I am of the wind…
A wisp of the battering wind…
I trail my fingers along the Alps
And an avalanche falls in my wake…
I feel in my quivering length
When it buries the hamlet beneath…
I hurriedly sweep aside
The cities that clutter our path…
As we whirl about the circle of the globe…
As we tear at the pillars of the world…
Open to the wind,
The Destroyer!
The wind that is battering at your gates.
Lola Ridge
(1873-1941)
The Destroyer
• fleursdumal.nl magazine
More in: Archive Q-R, Archive Q-R, Ridge, Lola
---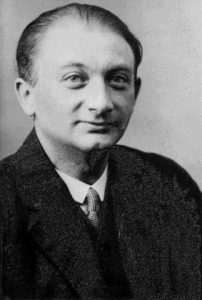 Natur
Hinter den Häusern der Stadt, dort wo die Verbotstafeln
stehn,
beginnt Gottes freie Natur, die den Menschen gehört.
Parzelliert und in Grundbüchern eingetragen sind
die Quellen, die Äcker, die Wälder, der Wind,
die Tannen, die Eichen, die Buchen, die Linden,
die Hasen, die Hirsche, der Lerchenschlag,
der Mond in den Nächten, die Sonne am Achtstundentag
und die Vögel, die, von Sorgen angeblich unbeschwert,
die segensreiche Ordnung dieser Welt verkünden – –
Leibeigene Eichkätzchen springen auf Eichen,
als wären sie unabhängig vom Kapital – –
und wissen nicht, daß unterdessen Förster ohne Zahl
auf hinterlistigen Pfaden zum Schießen schleichen – –
Nur die Schriftsteller wandern umher und werden Wunder
gewahr
und schreiben Gedichte, Skizzen und Romane,
sie leben in ihrem göttlichen Wahne
und sterben vom menschlichen Honorar.
Joseph Roth
(1894 – 1939)
Natur
Lachen links – 1. 2. 1924
• fleursdumal.nl magazine
More in: Archive Q-R, Archive Q-R, Joseph Roth, MUSEUM OF NATURAL HISTORY - department of ravens & crows, birds of prey, riding a zebra
---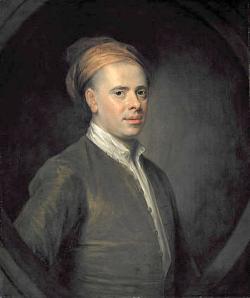 The author's address to
The Town Council of Edinburgh
Your poet humbly means and shaws.
That, contrair to just rights and laws,
I've suffer'd muckle wrang.
By Lucky Raid * and ballad-singers,
Wha thumb'd with their coarse dirty fingers
Sweet Adie's funeral sang.
They spoil'd my sense, and staw my cash.
My muse's pride murgully'd ;
And printing it like their vile trash.
The honest lieges whilly'd.
Allan Ramsay
(1684-1758)
The author's address to The Town Council of Edinburgh
* A printer's relict, who, with the hawkers, reprinted my pastoral on Mr. Addison, without my knowledge, on ugly paper, full of errors.
• fleursdumal.nl magazine
More in: # Classic Poetry Archive, Archive Q-R, Archive Q-R
---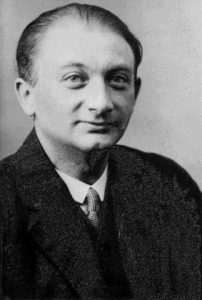 Soldaten
Alle haben diesen müden
seltsamen Zug in den bleichen Gesichtern:
In ihren Augen zittert ein schüchtern
taumelndes Ahnen von Heimat und Frieden . . .
Alle tragen sie an den müden
Füßen den Staub von zerwanderten Jahren:
Durch viele Länder sind sie gefahren
und haben noch nicht nach Hause gefunden . . .
Manchmal nur röten sich ihre Wangen,
wenn sie frohe Kunde erlauschen,
und sie sitzen zusammen und tauschen
flüsternde Reden von süßem Verlangen . . .
Ihre harten, zerrissenen Hände
faltet die Demut, und kindheitsverwehte
Worte fassen sie still im Gebete:
Herr, mach ein Ende! O Herr, gib ein Ende! . . .
Joseph Roth
(1894 – 1939)
Soldaten
Prager Tagblatt – 10.2.1918
• fleursdumal.nl magazine
More in: Archive Q-R, Archive Q-R, Joseph Roth
---
Gustave Roud, perhaps the most beloved poet of Swiss Romandy, is widely considered the founder of modern francophone Swiss literature, along with Charles-Ferdinand Ramuz.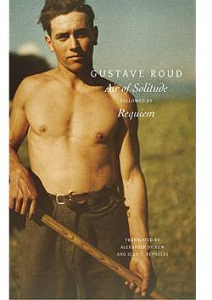 Roud lived at his grandfather's farm in Carrouge, Canton Vaud, for his entire life. In Air of Solitude, the first section of this two-part book, he stalks the structures and fields of his youth, composing memories out of his landscape.
The narrator appears homegrown, expressing nostalgia for what is already in front of him. Yet, like an outsider, he remains distinctly elsewhere, unable to participate in the workday rituals of the men around him—a stalking shadow of unfulfilled yearning for affection and belonging. Air of Solitude explores the rural bodies and lives of the Vaudois, returning again and again to the desired male laborer Aimé.
Between each section of Air of Solitude, Roud inserts short vignettes that provide fleeting and lyrical images that resemble allusions to half-forgotten memories. However, Roud leaves the relationship between the titled sections and the interludes ambiguous.
As the book concludes with Requiem, the remnants of narrative shatter, leaving behind only the spectral tatters of memory as Roud confronts the enigma of loss in peerless, jewel-studded elegiac prose. With these two tales, Roud revives the pastoral tradition and injects it with distinctly modernist anxiety and disillusionment.
'Gustave Roud made all of French-speaking Switzerland dream poetically upon itself, the land that welcomed European Romanticism from Rousseau to Byron, from Lamartine to Shelley. His poetry could seem idyllic, sustained by an ethereal figure of constantly conflicted desires (more or less unspeakable, always displayed), and a moral, sacrificial figure inspired, above all, by Novalis and Hölderlin.'—Antonio Rodriguez, University of Lausanne
Gustave Roud (1897–1976) was a major Swiss poet and photographer whose neoromantic poetic prose influenced a generation of poets including Maurice Chappaz and Philippe Jaccottet. His works include Ecrits (1950) and Campagne perdue (1972). He also translated German writers including Rilke, Hölderlin and Novalis.
Gustave Roud
'Air of Solitude' Followed by 'Requiem'
Translated by Alexander Dickow and Sean T. Reynolds
ISBN: 9780857426871
Pages: 172
Rights: UCP
Publication Year: 2020
Format: Hardback
Size: 5″ x 8″
Publisher: Seagull Books
£16.99
• fleursdumal.nl magazine
More in: #Editors Choice Archiv, - Book News, Archive Q-R, Archive Q-R
---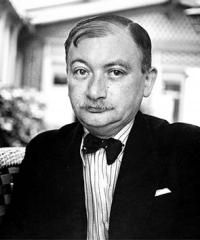 Nervenschock
Seht her: In einem Zauberknäul gebannt
schlottert und taumelt er an schwanker Krücke,
bald hart am Pflasterrand und bald zurück
prallt klappernd sein Gebein an rauher Wand.
Und aller Augen sind ihm zugewandt:
der frechen Neugier und des Mitleids Blick – –
ein Kind, das spielt, hält mitten still im Glücke,
als blick' es plötzlich in ein dunkles Land . . .
Oh, seht ihn an! In graues Tuch gewandet,
der Menscheit Heldentum in torkelndem Zick-Zack
zwei Kreuzchen scheppern und zwei Bänder
fliegen – – –
Im roten Meer von Blut und Siegen
ist des Jahrhunderts stolzes Schiff gestrandet –
und das ist Euer Wrack! . . .
Joseph Roth
(1894 – 1939)
Nervenschock
Prager Tagblatt – 6.10.1918
• fleursdumal.nl magazine
More in: Archive Q-R, Archive Q-R, Joseph Roth
---
The Star
Last night
I watched a star fall like a great pearl into the sea,
Till my ego expanding encompassed sea and star,
Containing both as in a trembling cup.
Lola Ridge
(1873-1941)
The Star
• fleursdumal.nl magazine
More in: Archive Q-R, Archive Q-R, Ridge, Lola
---
The definitive edition of selected work from a poet whose influence continues to be widely felt today, introduced by Natasha Trethewey
Engaging closely with the violence, oppression, and injustice that she witnessed in her lifetime, Muriel Rukeyser was one of the seminal poets of the mid-twentieth century.
Closely informed by issues relating to equality, social justice, feminism, and Judaism, her impassioned poetry was often seen as a mode of social protest, but it was also heralded for its deep emotional impact; its personal perspective; forthright discussion of the female experience, particularly sex and single parenthood at a time when these topics were largely taboo; and its wide-ranging exploration of genre and form.
As Adrienne Rich wrote: "Muriel Rukeyser's poetry is unequalled in the twentieth-century United States…She pushes us…to enlarge our sense of what poetry is about in the world, and of the place of feelings and memory in politics."
The Essential Muriel Rukeyser represents the curation of Rukeyser's most enduring and urgent work, gathered in one volume that spans the many decades of her life and career, and with an introduction from Natasha Trethewey, one of our most important contemporary poets.
'This posthumous collection affirms Rukeyser's importance as a poet of witness.' — New York Times
The Essential Muriel Rukeyser
Poems
By Muriel Rukeyser
Foreword by Natasha Trethewey
ISBN: 9780062985491
ISBN 10: 0062985493
Imprint: Ecco
2021
Trimsize: 6x7in
Pages: 224 pages
$16.99
• fleursdumal.nl magazine
More in: #Editors Choice Archiv, - Book News, Archive Q-R, Archive Q-R
---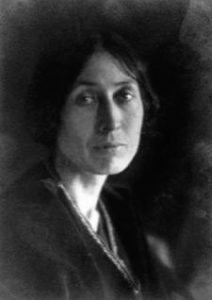 The Song Of Iron
I
Not yet hast Thou sounded
Thy clangorous music,
Whose strings are under the mountains…
Not yet hast Thou spoken
The blooded, implacable Word…
But I hear in the Iron singing –
In the triumphant roaring of the steam and pistons pounding –
Thy barbaric exhortation…
And the blood leaps in my arteries, unreproved,
Answering Thy call…
All my spirit is inundated with the tumultuous passion of Thy Voice,
And sings exultant with the Iron,
For now I know I too am of Thy Chosen…
Oh fashioned in fire –
Needing flame for Thy ultimate word –
Behold me, a cupola
Poured to Thy use!
Heed not my tremulous body
That faints in the grip of Thy gauntlet.
Break it… and cast it aside…
But make of my spirit
That dares and endures
Thy crucible…
Pour through my soul
Thy molten, world-whelming song.
… Here at Thy uttermost gate
Like a new Mary, I wait…
II
Charge the blast furnace, workman…
Open the valves –
Drive the fires high…
(Night is above the gates).
How golden-hot the ore is
From the cupola spurting,
Tossing the flaming petals
Over the silt and furnace ash –
Blown leaves, devastating,
Falling about the world…
Out of the furnace mouth –
Out of the giant mouth –
The raging, turgid, mouth –
Fall fiery blossoms
Gold with the gold of buttercups
In a field at sunset,
Or huskier gold of dandelions,
Warmed in sun-leavings,
Or changing to the paler hue
At the creamy hearts of primroses.
Charge the converter, workman –
Tired from the long night?
But the earth shall suck up darkness –
The earth that holds so much…
And out of these molten flowers,
Shall shape the heavy fruit…
Then open the valves –
Drive the fires high,
Your blossoms nurturing.
(Day is at the gates
And a young wind…)
Put by your rod, comrade,
And look with me, shading your eyes…
Do you not see –
Through the lucent haze
Out of the converter rising –
In the spirals of fire
Smiting and blinding,
A shadowy shape
White as a flame of sacrifice,
Like a lily swaying?
III
The ore leaping in the crucibles,
The ore communicant,
Sending faint thrills along the leads…
Fire is running along the roots of the mountains…
I feel the long recoil of earth
As under a mighty quickening…
(Dawn is aglow in the light of the Iron…)
All palpitant, I wait…
IV
Here ye, Dictators – late Lords of the Iron,
Shut in your council rooms, palsied, depowered –
The blooded, implacable Word?
Not whispered in cloture, one to the other,
(Brother in fear of the fear of his brother…)
But chanted and thundered
On the brazen, articulate tongues of the Iron
Babbling in flame…
Sung to the rhythm of prisons dismantled,
Manacles riven and ramparts defaced…
(Hearts death-anointed yet hearing life calling…)
Ankle chains bursting and gallows unbraced…
Sung to the rhythm of arsenals burning…
Clangor of iron smashing on iron,
Turmoil of metal and dissonant baying
Of mail-sided monsters shattered asunder…
Hulks of black turbines all mangled and roaring,
Battering egress through ramparted walls…
Mouthing of engines, made rabid with power,
Into the holocaust snorting and plunging…
Mighty converters torn from their axis,
Flung to the furnaces, vomiting fire,
Jumbled in white-heaten masses disshapen…
Writhing in flame-tortured levers of iron…
Gnashing of steel serpents twisting and dying…
Screeching of steam-glutted cauldrons rending…
Shock of leviathans prone on each other…
Scaled flanks touching, ore entering ore…
Steel haunches closing and grappling and swaying
In the waltz of the mating locked mammoths of iron,
Tasting the turbulent fury of living,
Mad with a moment's exuberant living!
Crash of devastating hammers despoiling..
Hands inexorable, marring
What hands had so cunningly moulded…
Structures of steel welded, subtily tempered,
Marvelous wrought of the wizards of ore,
Torn into octaves discordantly clashing,
Chords never final but onward progressing
In monstrous fusion of sound ever smiting on sound
in mad vortices whirling…
Till the ear, tortured, shrieks for cessation
Of the raving inharmonies hatefully mingling…
The fierce obligato the steel pipes are screaming…
The blare of the rude molten music of Iron…
Lola Ridge
(1873-1941)
The Song Of Iron
• fleursdumal.nl magazine
More in: Archive Q-R, Archive Q-R, Ridge, Lola
---
»Ich habe die weissen Städte so wiedergefunden, wie ich sie in den Träumen gesehn hatte.
« Von Lyon über Vienne, Les Baux, Nîmes, Avignon und Arles, Tarascon nach Marseille – mit dreißig Jahren geht Joseph Roth den klingenden Namen der Sehnsuchtsorte seiner Jugend nach, sein frühester Traum erfüllt sich und er wird dort, wo er nie war, »wieder ein Kind«.
Ausgestattet mit einem Reportageauftrag der »Frankfurter Zeitung« geht Roth 1925 auf eine Reise durch den französischen Midi: »Die weißen Städte« des unteren Rhônetals und der Provence mit Marseille sind sein Ziel. Es sind die Orte, in die er sich als Kind aus dem galizischen Schtetl Brody gewünscht hat.
Was er als Reisebuch unter dem Titel Die weißen Städte komponiert, sollte so nie gedruckt werden. Das Buch, ein Schlüsselwerk Joseph Roths, erhält sich bloß als Typoskript. Auch in den späteren Werkausgaben und Anthologien findet es entweder entstellt oder nur in anteiliger Überlieferung Aufnahme. Nun werden Die weißen Städte erstmals vollständig, anhand des im Literaturarchiv Marbach verwahrten Typoskripts von Roths letzter Hand veröffentlicht.
Wie Joseph Roth auf seiner Reise durch Südfrankreich eine Traumreise in ost-westlicher Richtung reflektiert, hatte er zuvor die umgekehrte Route genommen: 1927 erscheint sein Großessay über das Ostjudentum Juden auf Wanderschaft, geschrieben für »Westeuropäer, die auf ihre sauberen Matratzen nicht stolz sind«.
Von galizischen Städten und dunklen Bethäusern – aber auch von Ostjuden in den westeuropäischen Ghettos von Paris, Wien und Berlin schreibt Roth. In der Zusammenschau mit den Weißen Städten, mit denen die Juden auf Wanderschaft vielfach korrespondieren, finden wir uns in der zentralen Stelle von Joseph Roths Werk, zwischen persönlichem Essay und literarischem Schreiben, zwischen der Feuilleton-Gewitztheit des Journalisten und der Poetik des Prosadichters.
Volker Breidecker führt durch beide Texte, reichert sie an durch Lektüren von Briefen an Freunde und Zeitgenossen, unveröffentlichten Texten aus den Archiven und entdeckt uns durch die tiefe Kennerschaft der Materialien in einem biographischen Essay den Joseph Roth der 1920er-Jahre.
Joseph Roth (1894–1939) war österreichisch-jüdischer Romancier und Journalist. Nach Kindheit und Jugend im galizischen Städtchen Brody wird Roth mit Stationen über Lemberg und Wien zu einem der wichtigsten Autoren der Zeit zwischen den beiden Weltkriegen. Er stirbt verarmt und nach schwerer Krankheit noch vor dem Ausbruch des Zweiten Weltkriegs 1939 in Paris.
Volker Breidecker (geb. 1952 in Mainz) ist als Literaturwissenschaftler und Publizist einer der besten Kenner Joseph Roths und seiner Zeitgenossen. Für die Andere Bibliothek erschloss er Leben, Werk und Schicksal von Grete De Francesco in ihrer wiederentdeckten Studie Die Macht des Charlatans (Band 434, Februar 2021).
Joseph Roth
Rot und Weiß
Wanderer zwischen den Städte
03.2022
Seitenanzahl: 334
Originalausgaben
Bandnummer: 446
Mit einem Nachwort von Volker Breidecker.
Originalausgabe, nummeriert und limitert.
Fadenheftung mit Lesebändchen.
Buchgestaltung: Buchgut, Berlin
ISBN: 9783847704461
44,00 EUR
• fleursdumal.nl magazine
More in: Archive Q-R, Archive Q-R, Art & Literature News, Joseph Roth
---
Older Entries »
« Newer Entries
Thank you for reading FLEURSDUMAL.NL - magazine for art & literature