Archive S-T
·
sam sax: madness (poetry)
·
Kathryn Harkup: Making the Monster. The Science Behind Mary Shelley's Frankenstein
·
The Poetry Pharmacy: Tried-and-True Prescriptions for the Heart, Mind and Soul by William Sieghart
·
Lecture & rencontre: Kate Tempest à Paris – Écoute la ville tomber
·
Konstantin Sloetsjevski: Zij lag gekleed als Colombine (vertaling Paul Bezembinder)
·
Earthly Signs. Moscow Diaries, 1917-1922 by Marina Tsvetaeva
·
F. Scott Fitzgerald: Princeton – The Last Day
·
Afanasi Fet & Ivan Toergenjev: De sterren (vertaling van Paul Bezembinder)
·
Queer Shakespeare. Desire and Sexuality
·
K. Schippers gedichten: Garderobe, kleine zaal
·
Joshua Seigal: I Don't Like Poetry
·
Tilburgse wijkbewoners 'gooien het op het woord'
An "astounding" (Terrance Hayes) debut collection of poems – Winner of the 2016 National Poetry Series Competition
In this ­­­powerful debut collection, sam sax explores and explodes the linkages between desire, addiction, and the history of mental health. These brave, formally dexterous poems examine antiquated diagnoses and procedures from hysteria to lobotomy; offer meditations on risky sex; and take up the poet's personal and family histories as mental health patients and practitioners.
Ultimately, Madness attempts to build a queer lineage out of inherited language and cultural artifacts; these poems trouble the static categories of sanity, heterosexuality, masculinity, normality, and health. sax's innovative collection embodies the strange and disjunctive workings of the mind as it grapples to make sense of the world around it.
About the Author: sam sax is a queer Jewish writer and educator. He's received fellowships from the National Endowment for the Arts, Lambda Literary, The MacDowell Colony, the Blue Mountain Center, and the Michener Center for Writers. He's the winner of the 2016 Iowa Review Award and his poems have appeared in The American Poetry Review, Gulf Coast, Ploughshares, Poetry, and other journals.
Madness
By Sam Sax
Part of National Poetry Series
Category: Poetry
Published by Penguin Books
Paperback
Sep. 2017
96 Pages
$18.00
ISBN 9780143131700
new poetry
fleursdumal.nl magazine
More in: - Book News, Archive S-T, Art & Literature News, EDITOR'S CHOICE
---
The year 1818 saw the publication of one of the most influential science-fiction stories of all time.
Frankenstein: Or, Modern Prometheus by Mary Shelley had a huge impact on gothic horror and science-fiction genres, and her creation has become part of our everyday culture, from cartoons to Hallowe'en costumes. Even the name 'Frankenstein' has become a by-word for evil scientists and dangerous experiments. How did a teenager with no formal education come up with the idea for an extraordinary novel such as Frankenstein?
Clues are dotted throughout Georgian science and popular culture. The years before the book's publication saw huge advances in our understanding of the natural sciences, in areas such as electricity and physiology, for example. Sensational science demonstrations caught the imagination of the general public, while the newspapers were full of lurid tales of murderers and resurrectionists.
Making the Monster explores the scientific background behind Mary Shelley's book. Is there any science fact behind the science fiction? And how might a real-life Victor Frankenstein have gone about creating his monster? From tales of volcanic eruptions, artificial life and chemical revolutions, to experimental surgery, 'monsters' and electrical experiments on human cadavers, Kathryn Harkup examines the science and scientists that influenced Shelley, and inspired her most famous creation.
Kathryn Harkup is a chemist and author. Kathryn completed a PhD then a postdoc at the University of York before realising that talking, writing and demonstrating science appealed far more than spending hours slaving over a hot fume-hood. Kathryn went on to run outreach in engineering, computing, physics and maths at the University of Surrey, which involved writing talks on science and engineering topics that would appeal to bored teenagers, and she is now a science communicator delivering talks and workshops on the quirky side of science.
Making the Monster
The Science Behind Mary Shelley's Frankenstein
By: Kathryn Harkup
Published: 08-02-2018
Format: Hardback
Edition: 1st
Extent: 304 pp
ISBN: 9781472933737
Imprint: Bloomsbury Sigma
Illustrations: 11 black and white illustrations
Dimensions: 216 x 135 mm
£16.99
new books
fleursdumal.nl magazine
More in: - Book News, Archive G-H, Archive S-T, Archive S-T, Art & Literature News, Mary Shelley, Natural history, Percy Byssche Shelley, Shelley, Mary, Shelley, Percy Byssche, Tales of Mystery & Imagination
---
In the years since he first had the idea of prescribing short, powerful poems for all manner of spiritual ailments, William Sieghart has taken his Poetry Pharmacy around the length and breadth of Britain, into the pages of the Guardian, onto BBC Radio 4 and onto the television, honing his prescriptions all the time.

This pocket-sized book presents the most essential poems in his dispensary: those which, again and again, have really shown themselves to work. Whether you are suffering from loneliness, lack of courage, heartbreak, hopelessness, or even from an excess of ego, there is something here to ease your pain.
– 'The book is delightful; it rightly resituates poetry in relation to its biggest and most serious task: helping us to live and die well' – Alain de Botton
– William Sieghart has had a distinguished career in publishing and the arts. He established the Forward Prizes for Poetry in 1992, and founded National Poetry Day in 1994. He is a former chairman of the Arts Council Lottery Panel, and current chairman of both the Somerset House Trust and Forward Thinking, a charity seeking peace in the Middle East and acceptance of British Muslims. His previous anthologies include Winning Words: Inspiring Poems for Everyday Life (2014), Poems of the Decade: An Anthology of the Forward Books of Poetry (2015) and 100 Prized Poems: Twenty-five Years of the Forward Books (2016).
William Sieghart
The Poetry Pharmacy
Tried-and-True Prescriptions for the Heart, Mind and Soul
Published September 2017
Hardback
176 Pages
£12.99
Particular Books
Penguin Books Ltd
ISBN: 9781846149542
new books
fleursdumal.nl magazine
More in: - Book Lovers, - Book News, Archive S-T, Archive S-T, Art & Literature News
---

Mercr. 17/01-2018 – 20h
Lecture & rencontre
Kate Tempest
Écoute la ville tomber
Rencontre animée par Clémentine Goldszal
Interprète : Marguerite Capelle
tarif : 5 € / adhérent : 0 € RÉSERVER
Maison de la Poésie
Passage Molière
157 rue Saint-Martin
75003 Paris
www.maisondelapoesieparis.com
Becky, Harry, Leon, Pete. Quatre jeunes gens dans le Londres d'aujourd'hui. Ils ont des rêves, des aspirations, que la ville nourrit puis feint d'encourager pour mieux les broyer. Écoute la ville tomber est le roman d'une génération abîmée par le cynisme mais qui refuse d'abandonner l'utopie. Kate Tempest attrape le lecteur à chaque phrase, avec la furieuse envie de montrer le monde tel qu'il est. Sorti en 2016 en Angleterre, le roman est resté plusieurs semaines dans la liste des best-sellers du Sunday Times, atteignant les 100 000 exemplaires.
Poétesse, musicienne et performeuse mêlant rap, slam, rock & spoken word, Kate Tempest est, à 30 ans à peine, une artiste majeure du temps présent. Comparée à Zadie Smith ou à Virginie Despentes, cette jeune prodige surprend et impressionne, elle cristallise toutes les révoltes qui animent nos temps troubles.
À lire – Kate Tempest, Écoute la ville tomber, traduit de l'anglais par Madeleine Nasalik, Rivages, 2018. Les Nouveaux anciens, trad. de l'anglais par D' de Kabal et Louise Bartlett, L'Arche, 2017.
À écouter – Kate Tempest, Let Them Eat Chaos, Fiction Records, 2016.
Les nouveaux anciens
Kate Tempest 
Paru le 18 octobre 2017
Poésie, broché
Editeur Arche
Nombre de pages 72
Traduit de l'anglais par D' de Kabal et Louise Bartlett
ISBN : 978-2-85181-928-4 – €12
Dans ce poème épique urbain, Kate Tempest revisite par les mythes nos vies modernes désenchantées. Selon elle, les dieux de l'Antiquité resurgissent dans le monde contemporain à travers nos actes quotidiens de violence, de bravoure, de sacrifice ou d'amour. Nous sommes toujours mythiques, nous sommes toujours divins. Elle dépeint ainsi une traversée des âges, de la naissance à la mort de l'être humain, sans occulter ses failles, ses erreurs ni ses regrets. Célébrant l'humain trop humain des supermarchés, des rues, des bars et des open-space, elle s'inscrit dans la tradition d'un hip hop old-school, entre poésie, rap et poésie parlée. Une écriture dramatique puissamment cadencée, avec une rythmique très musicale et un « flow » à couper le souffle.
Ecoute la ville tomber
Kate Tempest
Madeleine Nasalik (Traducteur)
Traduit de l'anglais
Collection: Littérature étrangère Rivages
ISBN: 978-2-7436-4199-3
EAN: 9782743641993
Parution: janvier, 2018
400 pages
Format : 14.0 x 20.5
Prix: €22,50
Becky, Harry, Leon. Ils sont jeunes, hésitent entre le cynisme et le besoin éperdu d'utopie. Chacun a des rêves, des aspirations, que la ville nourrit et feint d'encourager pour mieux les broyer. Ce roman résonne des bruits et du rythme de notre époque, dans la prose incandescente de Kate Tempest, star du hip-hop, poétesse et artiste déjà légendaire à 30 ans à peine, admirée par Virginie Despentes, Lola Lafon ou Don DeLillo. Best-seller international, ce livre impose la jeune Anglaise comme une voix majeure de la scène littéraire d'aujourd'hui.
Kate Tempest
Lecture & rencontre
Mercr. 17/01-2018 – 20h
Maison de la Poésie
75003 Paris
fleursdumal.nl magazine
More in: Archive S-T, Archive S-T, Art & Literature News, Kate Tempest, Literary Events, Tempest, Kate, TRANSLATION ARCHIVE
---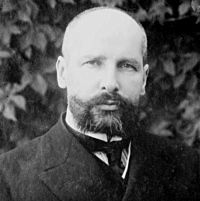 Zij lag gekleed als Colombine
Zij lag gekleed als Colombine
nog vol van leven dood te zijn,
deze speelster-concubine…
half toegedekt met een gordijn,
het masker bij haar op de grond.
Wat heeft zij níet aan tekst gespuid
door die verkleurde, open mond?
Pas nu komt er geen vuil meer uit!
Konstantin Sloetsjevski
(1837 – 1904)
В костюме светлом Коломбины…
gedicht 1883
vertaling Paul Bezembinder 2016.
(Meer over Paul Bezembinder is te vinden op zijn website: www.paulbezembinder.nl)
fleursdumal.nl magazine
More in: Archive S-T, Archive S-T, CLASSIC POETRY, Sloetsjevski
---
A moving collection of autobiographical essays from a Russian poet and refugee of the Bolshevik Revolution.
Marina Tsvetaeva ranks with Anna Akhmatova, Osip Mandelstam, and Boris Pasternak as one of Russia's greatest twentieth-century poets. Her suicide at the age of forty-eight was the tragic culmination of a life buffeted by political upheaval.
The essays collected in this volume are based on diaries she kept during the turbulent years of the Revolution and Civil War.
In them she records conversations of women in the markets, soldiers and peasants on the train traveling from the Crimea to Moscow in October 1917, fighting in the streets of Moscow, a frantic scramble with co-workers to dig frozen potatoes out of a cellar, and poetry readings organized by a newly minted Soviet bohemia.
Alone in Moscow with two small children, no income, and a missing husband, Tsvetaeva struggled to feed her daughters (one of whom died of malnutrition in an orphanage), find employment in the Soviet bureaucracy, and keep writing poetry. Her keen and ruthless eye observes with compassion and humor—bringing the social, economic, and cultural chaos of the period to life. These autobiographical writings not only give a vivid eyewitness account of Russian history but provide vital insights into the workings of Tsvetaeva's unique poetics.
Includes black and white photographs.
Earthly Signs
Moscow Diaries, 1917-1922
By Marina Tsvetaeva
Translated by Jamey Gambrell
Poetry
Paperback
Dec 05, 2017
288 Pages
Paperback
$17.95
Published by NYRB Classics
ISBN 9781681371627
new books
fleursdumal.nl magazine
More in: - Book News, Achmatova, Anna, Archive S-T, Archive S-T, Art & Literature News, Mandelstam, Osip, Pasternak, Boris, REPRESSION OF WRITERS, JOURNALISTS & ARTISTS, HOLOCAUST, WAR, Tsvetaeva, Marina
---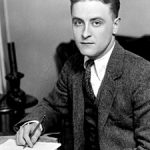 F. Scott Fitzgerald
Princeton -The Last Day
 
The last light wanes and drifts across the land,
The low, long land, the sunny land of spires.
The ghosts of evening tune again their lyres
And wander singing, in a plaintive band
Down the long corridors of trees. Pale fires
Echo the night from tower top to tower.
Oh sleep that dreams and dream that never tires,
Press from the petals of the lotus-flower
Something of this to keep, the essence of an hour!
 
No more to wait the twilight of the moon
In this sequestrated vale of star and spire;
For one, eternal morning of desire
Passes to time and earthy afternoon.
Here, Heracletus, did you build of fire
And changing stuffs your prophecy far hurled
Down the dead years; this midnight I aspire
To see, mirrored among the embers, curled
In flame, the splendor and the sadness of the world.
 
F. Scott Fitzgerald (1896 – 1940)
Princeton -The Last Day
fleursdumal.nl magazine
More in: Archive S-T, Archive S-T, F. Scott Fitzgerald, Fitzgerald, F. Scott
---
Fet
De sterren
Haast sprakeloos stond ik te kijken,
Wel duizenden sterren zag ik, –
Ik had met die duizenden sterren
Een soort van verbinding, een klik.
Ik dacht… geen idee wat ik dacht toen,
Er klonk geheimzinnig gezang,
De sterren, zij twinkelden zachtjes,
De sterren waar ik naar verlang…
Afanasi Fet, Я долго стоял неподвижно,1843.
Vertaling Paul Bezembinder 2017.
Op dit gedicht bestaat een bekende, aan Ivan Toergenjev toegeschreven parodie; deze werd aangetroffen in zijn nagelaten archieven in Parijs.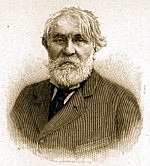 Toergenjev
…
Haast sprakeloos stond ik te kijken,
Ik dacht haast dat ik er in bleef, –
Het waren maar vreemde gedichten,
Die verzen die Fet voor ons schreef.
Ik las… geen idee wat ik las toen,
Iets met geheimzinnig behang,
Het bundeltje viel uit mijn handen,
Het ligt hier nog steeds in de gang…
Ivan Toergenjev, Я долго стоял неподвижно, 1863?
Een parodie op een gelijknamig gedicht van Afanasi Fet.
Vertaling Paul Bezembinder, 2017
Afanasi Fet & Ivan Toergenjev: De sterren (vertaling van Paul Bezembinder)
Afanasi Afanasjevitsj Fet (Russisch: Афанасий Афанасьевич Фет, 1820 – 1892)
Ivan Sergejevitsj Toergenjev (Russisch: Ива́н Серге́евич Турге́нев, 1818 – 1883)
Paul Bezembinder studeerde theoretische natuurkunde in Nijmegen. In zijn poëzie zoekt hij in vooral klassieke versvormen en thema's naar de balans tussen serieuze poëzie, pastiche en smartlap. Zijn gedichten (Nederlands) en vertalingen (Russisch-Nederlands) verschenen in verschillende (online) literaire tijdschriften. Voor­beelden van zijn werk zijn te vinden op zijn website, www.paulbezembinder.nl
fleursdumal.nl magazine
More in: Archive A-B, Archive E-F, Archive S-T, Bezembinder, Paul, Fet, Fet, Afanasi, Toergenjev, Toergenjev, Ivan
---
Queer Shakespeare: Desire and Sexuality draws together 13 essays, which offer a major reassessment of the criticism of desire, body and sexuality in Shakespeare's drama and poetry.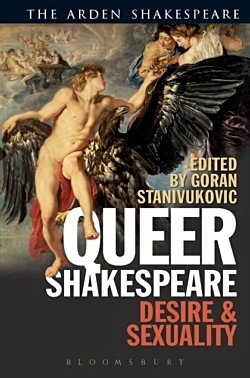 Bringing together some of the most prominent critics working at the intersection of Shakespeare criticism and queer theory, this collection demonstrates the vibrancy of queer Shakespeare studies.
Taken together, these essays explore embodiment, desire, sexuality and gender as key objects of analyses, producing concepts and ideas that draw critical energy from focused studies of time, language and nature.
The Afterword extends these inquiries by linking the Anthropocene and queer ecology with Shakespeare criticism.
Works from Shakespeare's entire canon feature in essays which explore topics like glass, love, antitheatrical homophobia, size, narrative, sound, female same-sex desire and Petrarchism, weather, usury and sodomy, male femininity and male-to-female crossdressing, contagion, and antisocial procreation.
Queer Shakespeare
Desire and Sexuality
Editor(s): Goran Stanivukovic
Published: 13-07-2017
Format: Hardback
Edition: 1st
Extent: 424 pp
ISBN: 9781474295246
Imprint: The Arden Shakespeare
Dimensions: 198 x 129 mm
Bloomsbury Publishing
$144.00
Queer Shakespeare. Desire and Sexuality
fleursdumal.nl magazine
More in: - Book Lovers, - Book News, - Book Stories, Archive S-T, Archive S-T, Art & Literature News, CINEMA, RADIO & TV, Shakespeare, William, THEATRE, TRAVESTY & POETRY
---
Wat waren de laatste plekken van zijn kat?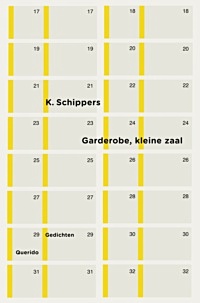 Wat krijg je als een iPad Engels van je Nederlands wil maken? Kun je de druppels in een glas water tellen?
Als jassen uit verschillende werelden bij elkaar in een garderobe, zo gevarieerd zijn de gedichten van K. Schippers.
Van licht naar ernstig, van verhalend naar een enkel woord – opnieuw verrast hij ons met zijn liefde voor de dingen waaraan we gedachteloos voorbijgaan.
K. Schippers
Garderobe, kleine zaal
Gedichten
Uitgeverij: Querido
NUR: 306
Paperback
ISBN: 9789021407388
Prijs: € 17,99
Publicatiedatum: 22-08-2017
K. Schippers Gedichten
fleursdumal.nl magazine
More in: - Book Lovers, - Book News, Archive S-T, Art & Literature News, K. Schippers, Schippers, K.
---
Packed full of silly, funny, or downright hilarious poems (with a few serious ones mixed in) this brilliant collection from exciting young poet, Joshua Seigal is perfect for fans of Michael Rosen and anyone else who needs a giggle.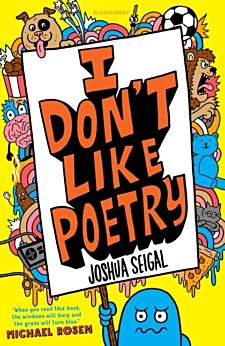 If you like poetry, you'll like this book. And if you don't like poetry you'll LOVE it!
Joshua Seigal is a poet, performer and workshop leader who spends his time visiting schools, libraries and theatres around the country and beyond. He has taken critically-acclaimed poetry shows to the Edinburgh Festival Fringe, but usually ends up performing in front of his mirror, using a hairbrush as a microphone. He has managed to gain the minimal skills required to make his own website – www.joshuaseigal.co.uk.
'When you read this book, the windows will burp and the grass will turn blue. That's how magic these poems are.' Michael Rosen
'If … you still think "I don't like poetry," this might be the collection for you: Joshua Seigal's very imaginative and wonderful collection." Nicolette Jones, The Times
Joshua Seiga writes: Poetry, Poetry 7+, Poetry 8+
Joshua Seiga is author of : Little Lemur Laughing, I Don't Like Poetry
I Don't Like Poetry by Joshua Seigal
Format: Paperback
Edition: 1st
ISBN: 9781472930033
Imprint: Bloomsbury Education
Illustrations: B&W
Dimensions: 198 x 129 mm
£5.99
new books
fleursdumal.nl magazine
More in: - Book Lovers, - Book News, Archive S-T, Archive S-T, Art & Literature News, EDITOR'S CHOICE, LIGHT VERSE
---
Woon jij in de Tilburgse Kleuren- en Kruidenbuurt? Dan nodigen ContourdeTwern en On-Site Poetry (Nick J. Swarth en Sander Neijnens) jou uit voor een bijzondere bijeenkomst op woensdag 20 september.
Onder de noemer 'We gooien het op het woord' wordt op speelse wijze naar boven gehaald hoe jij als bewoner de wijk ervaart.
Uiteindelijk leidt het tot een verzameling schijnbaar losse teksten, waar Nick J. Swarth een gedicht van maakt. Dat wordt, in een vormgeving van Sander Neijnens, aangebracht in de trappenhal van wijkcentrum Het Kruispunt. Zichtbaar voor alle bezoekers maar ook voor de mensen die voorbijlopen. Later dit jaar wordt het gedicht op feestelijke wijze onthuld.
De bijeenkomst vindt plaats op woensdag 20 september 2017 van 19.00–21.00 uur in het wijkcentrum aan de Sinopelstraat 1. Voor lekkere hapjes en drankjes is ook gezorgd. Je bent van harte welkom. Aanmelden is niet nodig.
Meer informatie kun je krijgen bij Joy's van Lieshout, joysvanlieshout@contourdetwern.nl of bel: 013 4683857
ContourdeTwern en On-Site Poetry Tilburg
'We gooien het op het woord'
fleursdumal.nl magazine
More in: *Concrete + Visual Poetry P-T, Archive S-T, Art & Literature News, City Poets / Stadsdichters, Graffity, Nick J. Swarth, Swarth, Nick J., Urban Art
---
Older Entries »
Thank you for reading FLEURSDUMAL.NL - magazine for art & literature