Archive S-T
«« Previous page
·
Sara Teasdale: The Look
·
Oliver Sacks: Dankbaarheid. Essays
·
Sibylla SCHWARZ: Ach, Amor, nimb dein schwäres Joch von mir
·
In Her Own Words. The Life and Poetry of Aelia Eudocia by Brian P. Sowers
·
Saki: The Romancers (short story)
·
We Begin in Gladness. How Poets Progress by Craig Morgan Teicher
·
Frankenstein: The 1818 Text by Mary Shelley
·
Maudits mots. La fabrique des insultes racistes par Marie Treps
·
Gertrude Stein: Roche
·
Saki: Dusk (short story)
·
Gonçalo M. Tavares: Une jeune fille perdue dans le siècle à la recherche de son père
·
Gertrude Stein: "Reflection on the Atomic Bomb"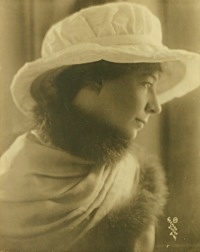 The Look
Strephon kissed me in the spring,
Robin in the fall,
But Colin only looked at me
And never kissed at all.
Strephon's kiss was lost in jest,
Robin's lost in play,
But the kiss in Colin's eyes
Haunts me night and day.
Sara Teasdale
(1884-1933)
The Look
• fleursdumal.nl magazine
More in: Archive S-T, Archive S-T, Teasdale, Sara
---
Oliver Sacks (1933 – 2015), befaamd neuroloog, wetenschapper en arts. Sacks studeerde medicijnen in Oxford, woonde sinds 1965 in New York en werkte als hoogleraar aan de NYU School of Medicine.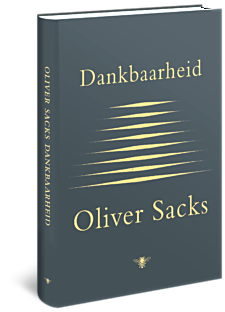 Oliver Sacks verwierf internationale roem met zijn populairwetenschappelijke boeken over de belevingswereld van zijn patiënten. Hij is de auteur van internationale bestsellers als Migraine, Ontwaken in verbijstering, De man die zijn vrouw voor een hoed hield, Stemmen zien, Een antropoloog op Mars, Musicofilia en Hallucinaties. In 2015 verscheen zijn autobiografie Onderweg. In augustus 2015 overleed hij in zijn woonplaats New York.
"Ik heb van mensen gehouden en zij hebben van mij gehouden, ik heb veel gekregen en ik heb iets teruggegeven, ik heb gelezen, gereisd, nagedacht en geschreven. Ik heb in contact gestaan met de wereld en de bijzondere uitwisselingen ervaren tussen een schrijver en zijn lezers. Maar in de eerste plaats ben ik op deze prachtige planeet een bewust denkend wezen geweest, een denkend dier, en dat alleen al was een enorm voorrecht en avontuur."
In februari 2015 maakte Oliver Sacks, in een aangrijpend stuk in The New York Times, bekend dat hij ongeneeslijk ziek was. Eind augustus overleed hij in New York, 82 jaar oud. Sinds het bericht van zijn ziekte werkte hij met grote gedrevenheid verder aan de boeken die hij nog wilde afmaken. Intussen publiceerde hij een reeks essays waarin hij probeerde grip te krijgen op het verloop van zijn ziekte en de betekenis van zijn naderende dood.
In Dankbaarheid zijn deze stukken bijeengebracht. Het is een boek dat getuigt van een grote veerkracht en menselijkheid: het laat zien hoe iemand die geconfronteerd wordt met het naderende einde toch het leven kan vieren en dankbaar kan zijn.
Auteur: Oliver Sacks
Titel: Dankbaarheid
Taal: Nederlands
Hardcover
2015
1e druk
80 pagina's
ISBN13 9789023497912
Uitgever De Bezige Bij
Vertaald door Luud Dorresteijn
€ 12,99
# new books
Oliver Sacks
Dankbaarheid. Essays
fleursdumal.nl magazine
More in: - Book News, - Book Stories, Archive S-T, AUDIO, CINEMA, RADIO & TV, Oliver Sacks, Psychiatric hospitals
---
Sibylla Schwarz
Ach, Amor, nimb dein schwäres Joch von mir
Ach, Amor, nimb dein schwäres Joch von mir,
kans müglich seyn, nimb wegk die Liebes Plagen,
dein Joch ist schwer, drümb kan ichs nicht mehr tragen,
du bist zu süß, drümb klag ich über dir.
Nimb wegk die Last, sie unterdruckt mich schier:
was sol ich doch vohn deinen Pillen sagen,
die bitter sind, und doch mir wohl behagen?
Ich steh und geh im Zweiffel für und für:
wo sol ich hin? Im fall ich bin allein
so denck ich nuhr: Ach möcht ich bey Ihr seyn!
bin ich bey Ihr, so steht mir vohr das Scheiden;
liebt sie mich dan, das ich so sehr begehr,
so ist mir doch die Süßigkeit zu schwär;
Ich will den Tod wohl für die Liebe leiden.
Sibylla Schwarz (1621 – 1638)
Gedicht: Ach, Amor, nimb dein schwäres Joch von mir
fleursdumal.nl magazine
More in: Archive S-T, Archive S-T, SIbylla Schwarz
---
In Her Own Words: The Life and Poetry of Aelia Eudocia is the first full-length study to examine Eudocia's writings as a unified whole and to situate them within their wider fifth-century literary, social, and religious contexts.
Responsible for over 3,000 lines of extant poetry, Eudocia is one of the best-preserved ancient female poets. Because she wrote in a literary mode frequently suppressed by proto-orthodox (male) leaders, much of her poetry does not survive, and what does survive remains understudied and underappreciated.
This book represents a detailed investigation into Eudocia's works: her epigraphic poem in honor of the therapeutic bath at Hammat Gader, her Homeric cento—a poetic paraphrase of the Bible using lines from Homer—and her epic on the fictional magician-turned-Christian, Cyprian of Antioch.
Reading her poetry as a whole and in context, Eudocia emerges as an exceptional author representing three unique late-antique communities: poets interested in preserving and transforming classical literature; Christians whose religious views positioned them outside and against traditional power structures; and women who challenged social, religious, and literary boundaries.
Brian P. Sowers is Assistant Professor of Classics at Brooklyn College, City University of New York.
In Her Own Words
The Life and Poetry of Aelia Eudocia
Brian P. Sowers
Hellenic Studies Series 80
Harvard University Press
Paperback
ISBN 9780674987371
275 pages
€22.50
Publication: January 2019
# new books
Aelia Eudocia
Life and work – poetry
fleursdumal.nl magazine
More in: - Book News, Archive E-F, Archive E-F, Archive S-T, Art & Literature News, CLASSIC POETRY
---
The Romancers
It was autumn in London, that blessed season between the harshness of winter and the insincerities of summer; a trustful season when one buys bulbs and sees to the registration of one's vote, believing perpetually in spring and a change of Government.
Morton Crosby sat on a bench in a secluded corner of Hyde Park, lazily enjoying a cigarette and watching the slow grazing promenade of a pair of snow-geese, the male looking rather like an albino edition of the russet-hued female. Out of the corner of his eye Crosby also noted with some interest the hesitating hoverings of a human figure, which had passed and repassed his seat two or three times at shortening intervals, like a wary crow about to alight near some possibly edible morsel. Inevitably the figure came to an anchorage on the bench, within easy talking distance of its original occupant. The uncared-for clothes, the aggressive, grizzled beard, and the furtive, evasive eye of the new-comer bespoke the professional cadger, the man who would undergo hours of humiliating tale-spinning and rebuff rather than adventure on half a day's decent work.
For a while the new-comer fixed his eyes straight in front of him in a strenuous, unseeing gaze; then his voice broke out with the insinuating inflection of one who has a story to retail well worth any loiterer's while to listen to.
"It's a strange world," he said.
As the statement met with no response he altered it to the form of a question.
"I daresay you've found it to be a strange world, mister?"
"As far as I am concerned," said Crosby, "the strangeness has worn off in the course of thirty-six years."
"Ah," said the greybeard, "I could tell you things that you'd hardly believe. Marvellous things that have really happened to me."
"Nowadays there is no demand for marvellous things that have really happened," said Crosby discouragingly; "the professional writers of fiction turn these things out so much better. For instance, my neighbours tell me wonderful, incredible things that their Aberdeens and chows and borzois have done; I never listen to them. On the other hand, I have read 'The Hound of the Baskervilles' three times."
The greybeard moved uneasily in his seat; then he opened up new country.
"I take it that you are a professing Christian," he observed.
"I am a prominent and I think I may say an influential member of the Mussulman community of Eastern Persia," said Crosby, making an excursion himself into the realms of fiction.
The greybeard was obviously disconcerted at this new check to introductory conversation, but the defeat was only momentary.
"Persia. I should never have taken you for a Persian," he remarked, with a somewhat aggrieved air.
"I am not," said Crosby; "my father was an Afghan."
"An Afghan!" said the other, smitten into bewildered silence for a moment. Then he recovered himself and renewed his attack.
"Afghanistan. Ah! We've had some wars with that country; now, I daresay, instead of fighting it we might have learned something from it. A very wealthy country, I believe. No real poverty there."
He raised his voice on the word "poverty" with a suggestion of intense feeling. Crosby saw the opening and avoided it.
"It possesses, nevertheless, a number of highly talented and ingenious beggars," he said; "if I had not spoken so disparagingly of marvellous things that have really happened I would tell you the story of Ibrahim and the eleven camel-loads of blotting-paper. Also I have forgotten exactly how it ended."
"My own life-story is a curious one," said the stranger, apparently stifling all desire to hear the history of Ibrahim; "I was not always as you see me now."
"We are supposed to undergo complete change in the course of every seven years," said Crosby, as an explanation of the foregoing announcement.
"I mean I was not always in such distressing circumstances as I am at present," pursued the stranger doggedly.
"That sounds rather rude," said Crosby stiffly, "considering that you are at present talking to a man reputed to be one of the most gifted conversationalists of the Afghan border."
"I don't mean in that way," said the greybeard hastily; "I've been very much interested in your conversation. I was alluding to my unfortunate financial situation. You mayn't hardly believe it, but at the present moment I am absolutely without a farthing. Don't see any prospect of getting any money, either, for the next few days. I don't suppose you've ever found yourself in such a position," he added.
"In the town of Yom," said Crosby, "which is in Southern Afghanistan, and which also happens to be my birthplace, there was a Chinese philosopher who used to say that one of the three chiefest human blessings was to be absolutely without money. I forget what the other two were."
"Ah, I daresay," said the stranger, in a tone that betrayed no enthusiasm for the philosopher's memory; "and did he practise what he preached? That's the test."
"He lived happily with very little money or resources," said Crosby.
"Then I expect he had friends who would help him liberally whenever he was in difficulties, such as I am in at present."
"In Yom," said Crosby, "it is not necessary to have friends in order to obtain help. Any citizen of Yom would help a stranger as a matter of course."
The greybeard was now genuinely interested.
The conversation had at last taken a favourable turn.
"If someone, like me, for instance, who was in undeserved difficulties, asked a citizen of that town you speak of for a small loan to tide over a few days' impecuniosity — five shillings, or perhaps a rather larger sum — would it be given to him as a matter of course?"
"There would be a certain preliminary," said Crosby; "one would take him to a wine-shop and treat him to a measure of wine, and then, after a little high-flown conversation, one would put the desired sum in his hand and wish him good-day. It is a roundabout way of performing a simple transaction, but in the East all ways are roundabout."
The listener's eyes were glittering.
"Ah," he exclaimed, with a thin sneer ringing meaningly through his words, "I suppose you've given up all those generous customs since you left your town. Don't practise them now, I expect."
"No one who has lived in Yom," said Crosby fervently, "and remembers its green hills covered with apricot and almond trees, and the cold water that rushes down like a caress from the upland snows and dashes under the little wooden bridges, no one who remembers these things and treasures the memory of them would ever give up a single one of its unwritten laws and customs. To me they are as binding as though I still lived in that hallowed home of my youth."
"Then if I was to ask you for a small loan —" began the greybeard fawningly, edging nearer on the seat and hurriedly wondering how large he might safely make his request, "if I was to ask you for, say —"
"At any other time, certainly," said Crosby; "in the months of November and December, however, it is absolutely forbidden for anyone of our race to give or receive loans or gifts; in fact, one does not willingly speak of them. It is considered unlucky. We will therefore close this discussion."
"But it is still October!" exclaimed the adventurer with an eager, angry whine, as Crosby rose from his seat; "wants eight days to the end of the month!"
"The Afghan November began yesterday," said Crosby severely, and in another moment he was striding across the Park, leaving his recent companion scowling and muttering furiously on the seat.
"I don't believe a word of his story," he chattered to himself; "pack of nasty lies from beginning to end. Wish I'd told him so to his face. Calling himself an Afghan!"
The snorts and snarls that escaped from him for the next quarter of an hour went far to support the truth of the old saying that two of a trade never agree.
The Romancers
From 'Beasts and Super-Beasts'
by Saki (H. H. Munro)
(1870 – 1916)
fleursdumal.nl magazine
More in: Archive S-T, Saki, Saki, The Art of Reading
---
"The staggering thing about a life's work is it takes a lifetime to complete," Craig Morgan Teicher writes in these luminous essays.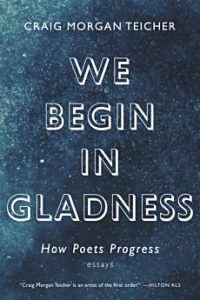 We Begin in Gladness considers how poets start out, how they learn to hear themselves, and how some offer us that rare, glittering thing: lasting work. Teicher traces the poetic development of the works of Sylvia Plath, John Ashbery, Louise Glück, and Francine J. Harris, among others, to illuminate the paths they forged—by dramatic breakthroughs or by slow increments, and always by perseverance.
We Begin in Gladness is indispensable for readers curious about the artistic life and for writers wondering how they might light out—or even scale the peak of the mountain.
Though it seems, at first, like an art of speaking, poetry is an art of listening. The poet trains to hear clearly and, as much as possible, without interruption, the voice of the mind, the voice that gathers, packs with meaning, and unpacks the language the poet knows.
It can take a long time to learn to let this voice speak without getting in its way. This slow learning, the growth of this habit of inner attentiveness, is poetic development, and it is the substance of the poet's art. Of course, this growth is rarely steady, never linear, and is sometimes not actually growth but diminishment—that's all part of the compelling story of a poet's way forward. —from the Introduction
Craig Morgan Teicher is an acclaimed poet and critic. He is the author of We Begin in Gladness: How Poets Progress, and three books of poetry, including The Trembling Answers, winner of the Lenore Marshall Poetry Prize, and he regularly writes reviews for Los Angeles Times, NPR, and the New York Times Book Review. He lives in New Jersey.
We Begin in Gladness.
How Poets Progress
by Craig Morgan Teicher
Publication Date 11/6/18
Format: Paperback
ISBN 978-1-55597-821-1
Subject: Literary Criticism
Pages 176
Graywolf Press
$16.00
# new books
more info: http://craigmorganteicher.com/
How Poets Progress
fleursdumal.nl magazine
More in: - Book Lovers, - Book Stories, Archive S-T, Archive S-T, Art & Literature News, The Art of Reading
---
For the bicentennial of its first publication, Mary Shelley's original 1818 text, introduced by National Book Critics Circle award-winner Charlotte Gordon. Nominated as one of America's best-loved novels by PBS's The Great American Read.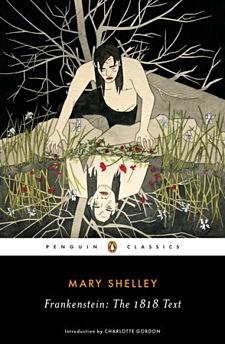 2018 marks the bicentennial of Mary Shelley's seminal novel. For the first time, Penguin Classics will publish the original 1818 text, which preserves the hard-hitting and politically-charged aspects of Shelley's original writing, as well as her unflinching wit and strong female voice. This edition also emphasizes Shelley's relationship with her mother—trailblazing feminist Mary Wollstonecraft, who penned A Vindication of the Rights of Woman—and demonstrates her commitment to carrying forward her mother's ideals, placing her in the context of a feminist legacy rather than the sole female in the company of male poets, including Percy Shelley and Lord Byron.
This edition includes a new introduction and suggestions for further reading by National Book Critics Circle award-winner and Shelley expert Charlotte Gordon, literary excerpts and reviews selected by Gordon, and a chronology and essay by preeminent Shelley scholar Charles E. Robinson.
Mary Shelley: The daughter of Mary Wollestonecraft, the ardent feminist and author of A Vindication on the Right of Women, and William Godwin, the radical-anarchist philosopher and author of Lives of the Necromancers, Mary Goodwin was born into a freethinking, revolutionary household in London on August 30,1797. Educated mainly by her intellectual surroundings, she had little formal schooling and at 16 eloped with the young poet Percy Bysshe Shelley; they eventually married in 1816. Mary Shelley's life had many tragic elements. Her mother died giving birth to Mary; her half-sister committed suicide; Harriet Shelley (Percy's wife) drowned herself and her unborn child after he ran off with Mary. William Godwin disowned Mary and Shelley after their elopement, but—heavily in debt—recanted and came to them for money; Mary's first child died soon after its birth; and in 1822 Percy Shelley drowned in the Gulf of La Spezia—when Mary was not quite 25. Mary Shelley recalled that her husband was "forever inciting" her to "obtain literary reputation." But she did not begin to write seriously until the summer of 1816, when she and Shelley were in Switzerland, neighbor to Lord Byron. One night following a contest to compose ghost stories, Mary conceived her masterpiece, Frankenstein. After Shelley's death she continued to write Valperga (1823), The Last Man (1826), Ladore (1835), and Faulkner (1837), in addition to editing her husband's works. In 1838 she began to work on his biography, but owing to poor health she completed only a fragment. Although she received marriage proposals from Trelawney, John Howard Payne, and perhaps Washington Irving, Mary Shelley never remarried. "I want to be Mary Shelley on my tombstone," she is reported to have said. She died on February 1, 1851, survived by her son, Percy Florence.
For more than seventy years, Penguin has been the leading publisher of classic literature in the English-speaking world. With more than 1,800 titles, Penguin Classics represents a global bookshelf of the best works throughout history and across genres and disciplines. Readers trust the series to provide authoritative texts enhanced by introductions and notes by distinguished scholars and contemporary authors, as well as up-to-date translations by award-winning translators.
Frankenstein: The 1818 Text
By Mary Shelley
Introduction by Charlotte Gordon
Contribution by Charlotte Gordon
Fiction Classics
Paperback
Penguin Random House
Published by Penguin Classics
Jan 16, 2018
288 Pages
ISBN 9780143131847
$10.00
# new books
Frankenstein – Mary Shelley
fleursdumal.nl magazine
More in: - Book Lovers, - Book News, Archive S-T, Art & Literature News, Mary Shelley, Shelley, Mary, Tales of Mystery & Imagination
---
La linguiste Marie Treps retrace l'histoire des insultes racistes dans Maudits mots.

La linguiste effectue un inventaire des insultes racistes au fil du temps, à partir de citations issues de textes anciens ou contemporains. Elle retrace les circonstances historiques dans lesquelles elles ont été imaginées ainsi que les motivations.
"Maudits" mots fournit un inventaire détaillé des termes et des expressions produits, au cours de notre histoire, par la xénophobie ordinaire ou par le racisme exacerbé.
Marie Treps dissèque les multiples insultes adressées aux Allemands, aux Arabes, aux Asiatiques, aux Espagnols, aux Italiens, aux Juifs, et à bien d'autres groupes ainsi réduits à l'état de stéréotypes, voire déshumanisés.

En linguiste et en sémiologue, Marie Treps ausculte tout un lexique qui vise à dégrader, à stigmatiser, à outrager, qui est parfois naïf, faussement affectueux, ou qui se donne une apparence scientifique. L'analyse s'appuie sur des textes anciens et contemporains, dont beaucoup appartiennent à la littérature.
Linguiste et sémiologue, Marie TREPS a publié une quinzaine d'ouvrages consacrés à la langue française, notamment, Les Mots voyageurs, Seuil, 2003 ; Les Mots migrateurs, Seuil, 2009 ; Les Mots-caresses, CNRS Editions, 2011 ; Oh là là, ces Français ! La Librairie Vuibert, 2015.
Marie Treps:
Maudits mots. La fabrique des insultes racistes
Broché: 327 pages
Editeur: Tohu-Bohu éditions
Collection: TOHU BOHU
Langue: Français
2017
ISBN : 978-2-37622-012-1
Dimensions: 15 x 20 cm
€ 20,00
# new books
Maudits mots.
La fabrique des insultes racistes
fleursdumal.nl magazine
More in: - Book News, - Book Stories, Archive S-T, Art & Literature News, CRIME & PUNISHMENT, MONTAIGNE
---
Was one who certainly was one really being living, was this one a complete one, did that one completely have it to do very well something that that one certainly would be doing if that one could be doing something.

Yes that one was in a way a complete one, certainly he was one completely listening. Was that one one completely listening, was that one completely listening and certainly it was a pleasant thing if this one was one completely listening and certainly this one was completely listening and certainly it was a pleasant thing having this one listening and certainly if this one were one being one really completely listening it would then certainly be a completely pleasant thing.
Was this one a complete one? Certainly this one was one being living. This one was one certainly going to be quite beautifully doing something if this one really did this thing and certainly this one would be sometime doing this completely beautiful thing if this one is really a complete one.
This one certainly is not one who is weakening, who is not continuing well in working. This one certainly is not at all a weak one, that is certain. This one is certainly feeling, in being one being living. This one is certainly an honest one and it is certainly a pleasant thing to have this one listening. Certainly this one does not do very much talking. Certainly this one is liking very well to be knowing what any one doing anything is doing, in what way any one doing anything is doing that thing. This one is one certainly loving, doing a good deal of loving, certainly this one has been completely excited by such a thing, certainly this one had been completely dreaming about such a thing. Certainly this one is one who would be very pleasant to very many in loving.
This one is perhaps one who is perhaps to be sometime a complete one. This one is perhaps one who is perhaps not to be ever a complete one. This one certainly was often listening and this was then certainly a very pleasant thing. This one was perhaps one completely listening, certainly this one was one who was listening and it was then a very pleasant thing, certainly if this one were one completely listening it would be then a completely pleasant thing.
This one certainly would be doing a very beautiful thing if this one did do that beautiful thing. This one would certainly be steadily working to be doing that beautiful thing. This one would certainly not be slackening, not be stopping going on working, not be weakening in working, in making that beautiful thing. This one would be making that beautiful thing. If this one were making that beautiful thing it would be a very satisfying thing. This one would certainly be one completely making a beautiful thing if this one did make a beautiful thing. This one was not a weak man, this man was not an unsteady man, this man was not an aspiring man, this man was one certainly going to be making a beautiful thing if he did make a beautiful thing. This one certainly was listening and this was a very pleasant thing, this one was certainly one going to be doing a beautiful thing if this one is one who is a complete one.
This one is certainly one to be doing a beautiful thing if this one is going to be doing that thing. It is not disturbing to be wondering about this one going to be doing the beautiful thing, not really disturbing to that one, not really disturbing to any one. This one is steadily working. This one is listening and that is a pleasant thing. If this one were complete in listening that would be a completely pleasant thing. This one certainly is one steadily working to be doing a beautiful thing, this one certainly will be doing a beautiful thing if this one does that beautiful thing. This one is very nearly completely needing to be knowing what any one is doing who is doing something, how any one who is doing something is doing that thing. Certainly if this one is one really completely listening and certainly perhaps this one is one completely listening then that is a completely pleasant thing.
Stein, Gertrude
(1874-1946)
Roche
fleursdumal.nl magazine
More in: Archive S-T, Archive S-T, Gertrude Stein, Stein, Gertrude
---
Dusk
Norman Gortsby sat on a bench in the Park, with his back to a strip of bush-planted sward, fenced by the park railings, and the Row fronting him across a wide stretch of carriage drive. Hyde Park Corner, with its rattle and hoot of traffic, lay immediately to his right. It was some thirty minutes past six on an early March evening, and dusk had fallen heavily over the scene, dusk mitigated by some faint moonlight and many street lamps. There was a wide emptiness over road and sidewalk, and yet there were many unconsidered figures moving silently through the half-light, or dotted unobtrusively on bench and chair, scarcely to be distinguished from the shadowed gloom in which they sat.
The scene pleased Gortsby and harmonised with his present mood. Dusk, to his mind, was the hour of the defeated. Men and women, who had fought and lost, who hid their fallen fortunes and dead hopes as far as possible from the scrutiny of the curious, came forth in this hour of gloaming, when their shabby clothes and bowed shoulders and unhappy eyes might pass unnoticed, or, at any rate, unrecognised.
A king that is conquered must see strange looks, So bitter a thing is the heart of man.
The wanderers in the dusk did not choose to have strange looks fasten on them, therefore they came out in this bat-fashion, taking their pleasure sadly in a pleasure-ground that had emptied of its rightful occupants. Beyond the sheltering screen of bushes and palings came a realm of brilliant lights and noisy, rushing traffic. A blazing, many-tiered stretch of windows shone through the dusk and almost dispersed it, marking the haunts of those other people, who held their own in life's struggle, or at any rate had not had to admit failure. So Gortsby's imagination pictured things as he sat on his bench in the almost deserted walk. He was in the mood to count himself among the defeated. Money troubles did not press on him; had he so wished he could have strolled into the thoroughfares of light and noise, and taken his place among the jostling ranks of those who enjoyed prosperity or struggled for it. He had failed in a more subtle ambition, and for the moment he was heartsore and disillusionised, and not disinclined to take a certain cynical pleasure in observing and labelling his fellow wanderers as they went their ways in the dark stretches between the lamp-lights.
On the bench by his side sat an elderly gentleman with a drooping air of defiance that was probably the remaining vestige of self-respect in an individual who had ceased to defy successfully anybody or anything. His clothes could scarcely be called shabby, at least they passed muster in the half-light, but one's imagination could not have pictured the wearer embarking on the purchase of a half-crown box of chocolates or laying out ninepence on a carnation buttonhole. He belonged unmistakably to that forlorn orchestra to whose piping no one dances; he was one of the world's lamenters who induce no responsive weeping. As he rose to go Gortsby imagined him returning to a home circle where he was snubbed and of no account, or to some bleak lodging where his ability to pay a weekly bill was the beginning and end of the interest he inspired. His retreating figure vanished slowly into the shadows, and his place on the bench was taken almost immediately by a young man, fairly well dressed but scarcely more cheerful of mien than his predecessor. As if to emphasise the fact that the world went badly with him the new-corner unburdened himself of an angry and very audible expletive as he flung himself into the seat.
"You don't seem in a very good temper," said Gortsby, judging that he was expected to take due notice of the demonstration.
The young man turned to him with a look of disarming frankness which put him instantly on his guard.
"You wouldn't be in a good temper if you were in the fix I'm in," he said; "I've done the silliest thing I've ever done in my life."
"Yes?" said Gortsby dispassionately.
"Came up this afternoon, meaning to stay at the Patagonian Hotel in Berkshire Square," continued the young man; "when I got there I found it had been pulled down some weeks ago and a cinema theatre run up on the site. The taxi driver recommended me to another hotel some way off and I went there. I just sent a letter to my people, giving them the address, and then I went out to buy some soap — I'd forgotten to pack any and I hate using hotel soap. Then I strolled about a bit, had a drink at a bar and looked at the shops, and when I came to turn my steps back to the hotel I suddenly realised that I didn't remember its name or even what street it was in. There's a nice predicament for a fellow who hasn't any friends or connections in London! Of course I can wire to my people for the address, but they won't have got my letter till tomorrow; meantime I'm without any money, came out with about a shilling on me, which went in buying the soap and getting the drink, and here I am, wandering about with twopence in my pocket and nowhere to go for the night."
There was an eloquent pause after the story had been told. "I suppose you think I've spun you rather an impossible yarn," said the young man presently, with a suggestion of resentment in his voice.
"Not at all impossible," said Gortsby judicially; "I remember doing exactly the same thing once in a foreign capital, and on that occasion there were two of us, which made it more remarkable. Luckily we remembered that the hotel was on a sort of canal, and when we struck the canal we were able to find our way back to the hotel."
The youth brightened at the reminiscence. "In a foreign city I wouldn't mind so much," he said; "one could go to one's Consul and get the requisite help from him. Here in one's own land one is far more derelict if one gets into a fix. Unless I can find some decent chap to swallow my story and lend me some money I seem likely to spend the night on the Embankment. I'm glad, anyhow, that you don't think the story outrageously improbable."
He threw a good deal of warmth into the last remark, as though perhaps to indicate his hope that Gortsby did not fall far short of the requisite decency.
"Of course," said Gortsby slowly, "the weak point of your story is that you can't produce the soap."
The young man sat forward hurriedly, felt rapidly in the pockets of his overcoat, and then jumped to his feet.
"I must have lost it," he muttered angrily.
"To lose an hotel and a cake of soap on one afternoon suggests wilful carelessness," said Gortsby, but the young man scarcely waited to hear the end of the remark. He flitted away down the path, his head held high, with an air of somewhat jaded jauntiness.
"It was a pity," mused Gortsby; "the going out to get one's own soap was the one convincing touch in the whole story, and yet it was just that little detail that brought him to grief. If he had had the brilliant forethought to provide himself with a cake of soap, wrapped and sealed with all the solicitude of the chemist's counter, he would have been a genius in his particular line. In his particular line genius certainly consists of an infinite capacity for taking precautions."
With that reflection Gortsby rose to go; as he did so an exclamation of concern escaped him. Lying on the ground by the side of the bench was a small oval packet, wrapped and sealed with the solicitude of a chemist's counter. It could be nothing else but a cake of soap, and it had evidently fallen out of the youth's overcoat pocket when he flung himself down on the seat. In another moment Gortsby was scudding along the dusk-shrouded path in anxious quest for a youthful figure in a light overcoat. He had nearly given up the search when he caught sight of the object of his pursuit standing irresolutely on the border of the carriage drive, evidently uncertain whether to strike across the Park or make for the bustling pavements of Knightsbridge. He turned round sharply with an air of defensive hostility when he found Gortsby hailing him.
"The important witness to the genuineness of your story has turned up," said Gortsby, holding out the cake of soap; "it must have slid out of your overcoat pocket when you sat down on the seat. I saw it on the ground after you left. You must excuse my disbelief, but appearances were really rather against you, and now, as I appealed to the testimony of the soap I think I ought to abide by its verdict. If the loan of a sovereign is any good to you —"
The young man hastily removed all doubt on the subject by pocketing the coin.
"Here is my card with my address," continued Gortsby; "any day this week will do for returning the money, and here is the soap — don't lose it again it's been a good friend to you."
"Lucky thing your finding it," said the youth, and then, with a catch in his voice, he blurted out a word or two of thanks and fled headlong in the direction of Knightsbridge.
"Poor boy, he as nearly as possible broke down," said Gortsby to himself. "I don't wonder either; the relief from his quandary must have been acute. It's a lesson to me not to be too clever in judging by circumstances."
As Gortsby retraced his steps past the seat where the little drama had taken place he saw an elderly gentleman poking and peering beneath it and on all sides of it, and recognised his earlier fellow occupant.
"Have you lost anything, sir?" he asked.
"Yes, sir, a cake of soap."
Dusk
From 'Beasts and Super-Beasts'
by Saki (H. H. Munro)
(1870 – 1916)
fleursdumal.nl magazine
More in: Archive S-T, Saki, Saki, The Art of Reading
---
 C'est votre fille ? — Non, répondis-je. Je l'ai trouvée dans la rue. J'ai déjà demandé dans des magasins : personne ne sait qui elle est. Personne ne l'a jamais vue dans le quartier. Elle est à la recherche de son père. Elle s'appelle Hanna. Il y a une institution qui accueille ce genre d'enfant, je vais l'y conduire.
Cette rencontre déterminante, dictée par le hasard, va bouleverser la vie des deux protagonistes.
Marius – qui jusque-là fuyait un danger inconnu – décide de prendre Hanna sous son aile et de l'aider à retrouver son père. Un détail retient son attention : la jeune fille tient entre ses mains une boîte contenant une série de fiches dactylographiées destinées à l'« apprentissage des personnes handicapées mentales. » Mais cette définition, handicapée mentale, s'applique-t-elle vraiment à la situation de la jeune fille ? Rien n'est moins sûr.
Une odyssée moderne et initiatique commence alors, portée par l'écriture « quasi hallucinée » propre à Gonçalo M. Tavares.
« Une jeune fille perdue dans le siècle à la recherche de son père permet des lectures multiples. On peut lire les aventures (ou les mésaventures) de Hanna comme le portrait d'une jeune trisomique. Ou comme le parcours énigmatique proposé par un conte de fées, avec ses prodiges et ses terreurs, son atmosphère de cauchemar en toute lucidité, sa royale ambiguïté, son inoubliable épiphanie. »  Alberto Manguel,  El País
Gonçalo M. Tavares: Auteur portugais, né en 1970. Après avoir étudié la physique, le sport et l'art, il est devenu professeur d'épistémologie à Lisbonne. Depuis 2001, il ne cesse de publier (romans, recueils de poésie, essais, pièces de théâtre, contes et autres ouvrages inclassables). Il a été récompensé par de nombreux prix nationaux et internationaux dont le Prix Saramago, le Prix Ler/BCP (le plus prestigieux au Portugal), le Prix Portugal Telecom (au Brésil). Son œuvre est traduite dans une cinquantaine de pays.  Gonçalo M. Tavares est considéré comme l'un des plus grands noms de la littérature portugaise contemporaine, recevant les éloges d'auteurs célèbres comme Eduardo Lourenço, José Saramago, Enrique Vila-Matas, Bernardo Carvalho et Alberto Manguel.
Gonçalo M. Tavares:
Une jeune fille perdue dans le siècle à la recherche de son père
Langue d'origine : Portugais
Traducteur : Dominique Nédellec
Éditions Viviane Hamy
Paperback
Parution : 13/09/2018
ISBN : 9782878589795
Pages : 256 p.
Prix : €19,00
#new books
fleursdumal.nl magazine
More in: - Book News, - Bookstores, Archive S-T, Art & Literature News
---
They asked me what I thought of the atomic bomb. I said I had not been able to take any interest in it.
I like to read detective and mystery stories. I never get enough of them but whenever one of them is or was about death rays and atomic bombs I never could read them.
What is the use, if they are really as destructive as all that there is nothing left and if there is nothing there nobody to be interested and nothing to be interested about. If they are not as destructive as all that then they are just a little more or less destructive than other things and that means that in spite of all destruction there are always lots left on this earth to be interested or to be willing and the thing that destroys is just one of the things that concerns the people inventing it or the people starting it off, but really nobody else can do anything about it so you have to just live along like always, so you see the atomic [bomb] is not at all interesting, not any more interesting than any other machine, and machines are only interesting in being invented or in what they do, so why be interested.
I never could take any interest in the atomic bomb, I just couldn't any more than in everybody's secret weapon. That it has to be secret makes it dull and meaningless. Sure it will destroy a lot and kill a lot, but it's the living that are interesting not the way of killing them, because if there were not a lot left living how could there be any interest in destruction.
Alright, that is the way I feel about it. They think they are interested about the atomic bomb but they really are not not any more than I am. Really not. They may be a little scared, I am not so scared, there is so much to be scared of so what is the use of bothering to be scared, and if you are not scared the atomic bomb is not interesting.
Everybody gets so much information all day long that they lose their common sense. They listen so much that they forget to be natural. This is a nice story.
Gertrude Stein, 1946
(First published in Yale Poetry Review, December 1947)
Stein, Gertrude
(1874-1946)
Reflection on the Atomic Bomb
fleursdumal.nl magazine
More in: Archive S-T, Archive S-T, Gertrude Stein, Stein, Gertrude, WAR & PEACE
---
Older Entries »
« Newer Entries
Thank you for reading FLEURSDUMAL.NL - magazine for art & literature